The war movie genre can be one of the most powerful of all. Chronicling some of the darkest periods of time in the history of humanity, they can deliver some truly get-wrenching stories while also carefully constructing thoughtful, profound themes about violence and the human condition.
While many of the most famous war films of all time are set during either World War I or World War II, there are quite a few that pack in just as powerful a punch while telling a story from a different point in time. Whether it's a Vietnam War film like Apocalypse Now or one with Medieval Japan as its backdrop like Ran, these war movies are as outstanding as any other, as proved by their phenomenal scores from critics on Rotten Tomatoes.
10
'The Last of the Mohicans' (1992)
Rotten Tomatoes Score: 94%
Though it's best known for Daniel Day-Lewis's staggering performance, Michael Mann's The Last of the Mohicansis a terrific movie in its own right. Set during the midst of the French and Indian War, it tells the story of three trappers protecting the daughters of a British Colonel.
RELATED:10 Best World War II Biopics, Ranked
Romantic, visually beautiful, and thrillingly action-packed, it's a film that explores the parallels between love and war, as well as the disastrous consequences of the inherent inhumanity of the latter. It's a beautifully made movie, but its greatest strength no doubt comes from its narrative.
9
'Glory' (1989)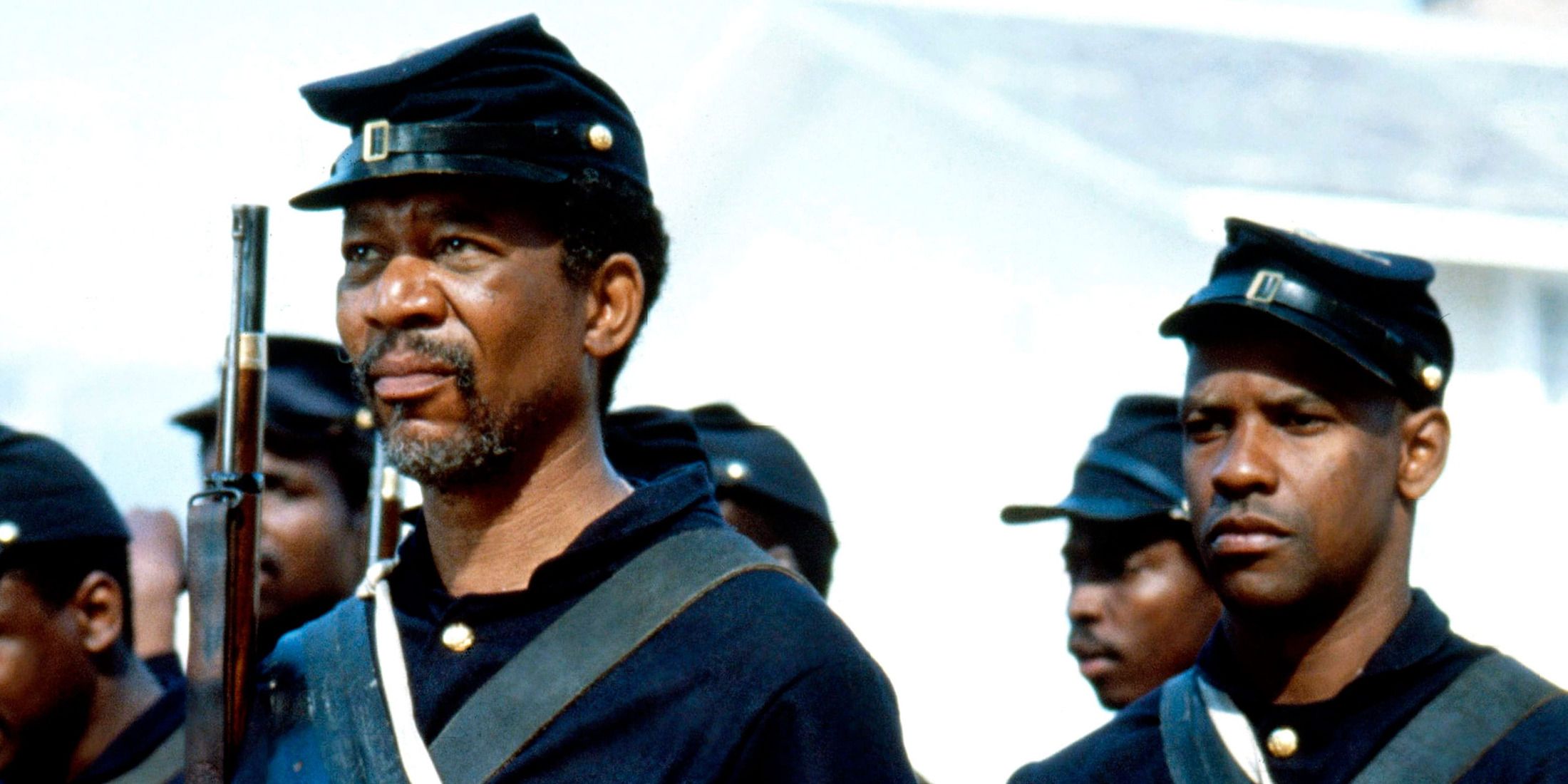 Rotten Tomatoes Score: 95%
Great movies about the American Civil War abound, but none are quite like Edward Zwick's criminally underrated Glory, about the white officer who led the Civil War's first all-black volunteer company, fighting prejudice from all sides.
With a star-studded cast featuring the likes of Matthew Broderick and Denzel Washington (the latter of which won an Oscar for his performance), the movie was praised for its powerful camerawork and strong script. It's a real visual and aural spectacle, and the moving story that lies at its heart makes it even better.
8
'Eye in the Sky' (2015)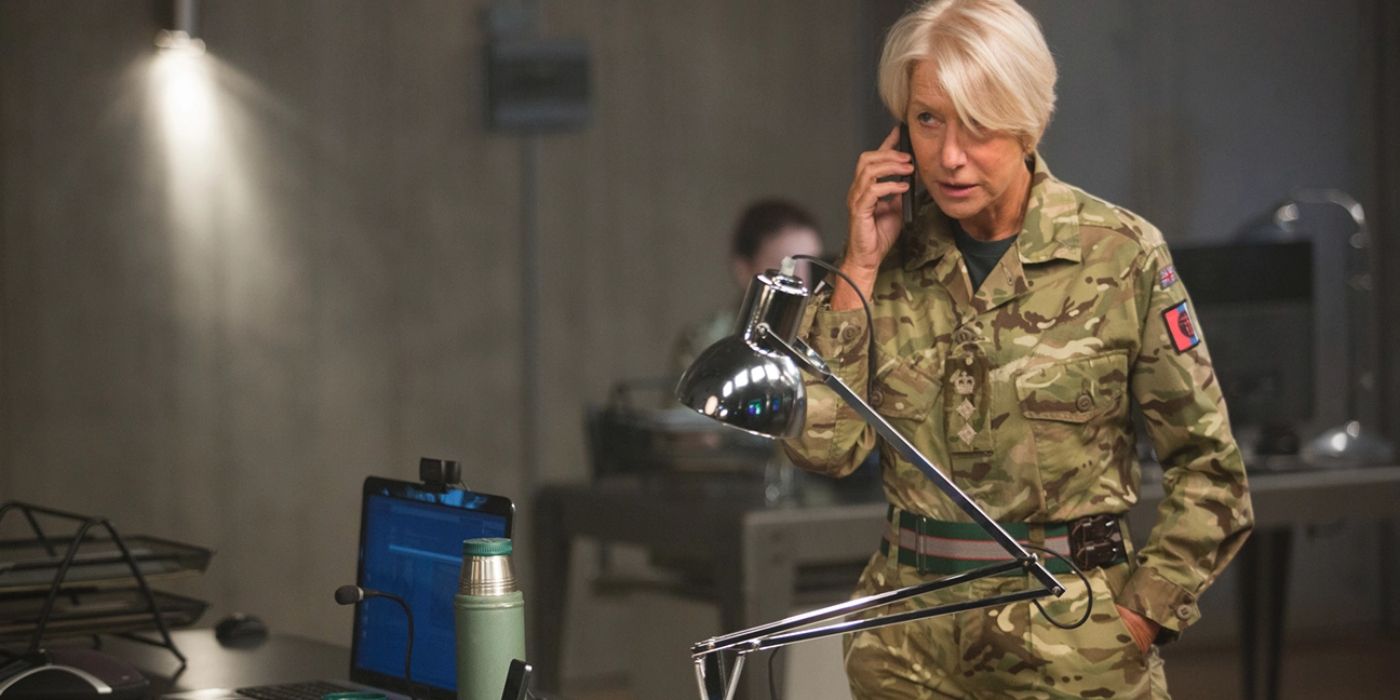 Rotten Tomatoes Score: 95%
In Gavin Hood's Eye in the Sky, Helen Mirren plays Colonel Katherine Powell, a military officer in charge of an operation to capture terrorists in Kenya, where a mission escalates into an international dispute reaching the highest levels of the American and British governments.
see more : Every Terrence Malick Movie, Ranked by How Approachable They Are
Few films tackle the moral, political, and human implications of modern warfare with as much depth and intelligence as Eye in the Sky. You'd be surprised at how its taut script is able to pack in so much thematic weight into such a relatively simple concept, and its edge-of-your-seat atmosphere will make sure that you'll appreciate it.
7
"71′ (2014)
Rotten Tomatoes Score: 96%
Even though there aren't many films about The Troubles of Northern Ireland, those that do examine that dark point in the country's history tend to be excellent. '71is one of the best, examining a young British soldier who's accidentally abandoned by his unit following a riot on the deadly streets of 1971 Belfast.
RELATED:10 Highest-Rated Action Movies of the Last Decade, According to Rotten Tomatoes
Director Yann Demange deftly balances the movie's nail-biting action sequences with respect for the tricky source material, resulting in a war action drama that's every bit as exciting as it is thoughtful and profound.
6
'Waltz With Bashir' (2008)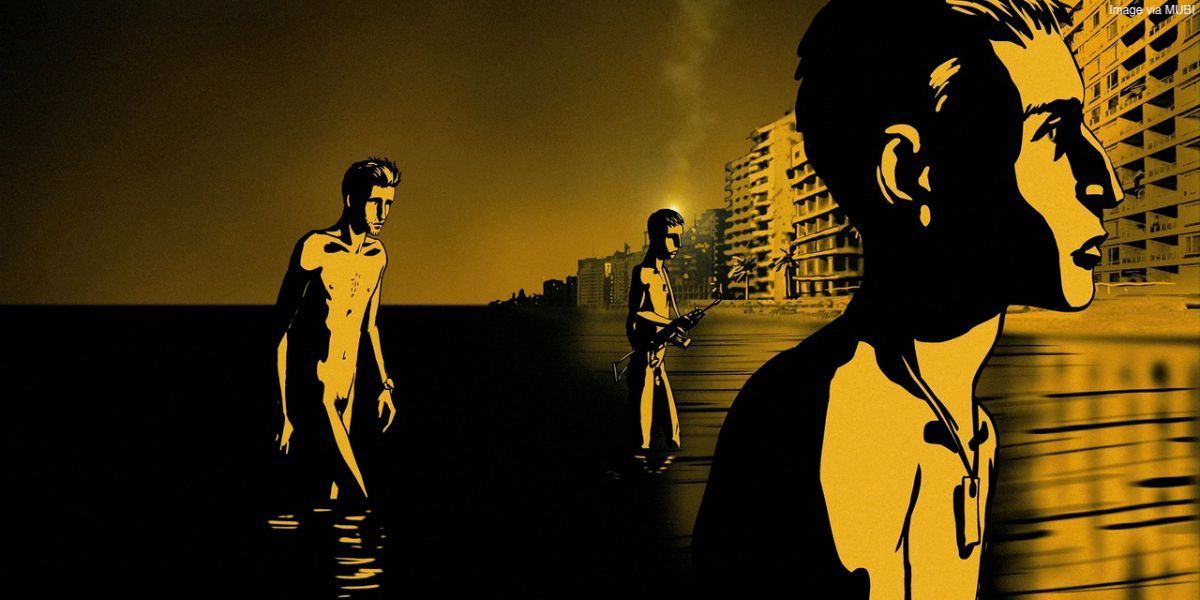 Rotten Tomatoes Score: 96%
Animated documentary features are few and far between, but if that's the kind of movie that interests you, Waltz With Bashir is probably the perfect place to start. Directed by Ari Folman, it's about his interviews with fellow veterans of Israel's 1982 invasion of Lebanon to reconstruct his own memories of his role in that conflict.
The film is an entirely unique kind of documentary not just because of the eye-popping medium through which it's told, but because of the emotionally powerful and intellectually provocative story that it deals with in such an engaging way.
5
'Ran' (1985)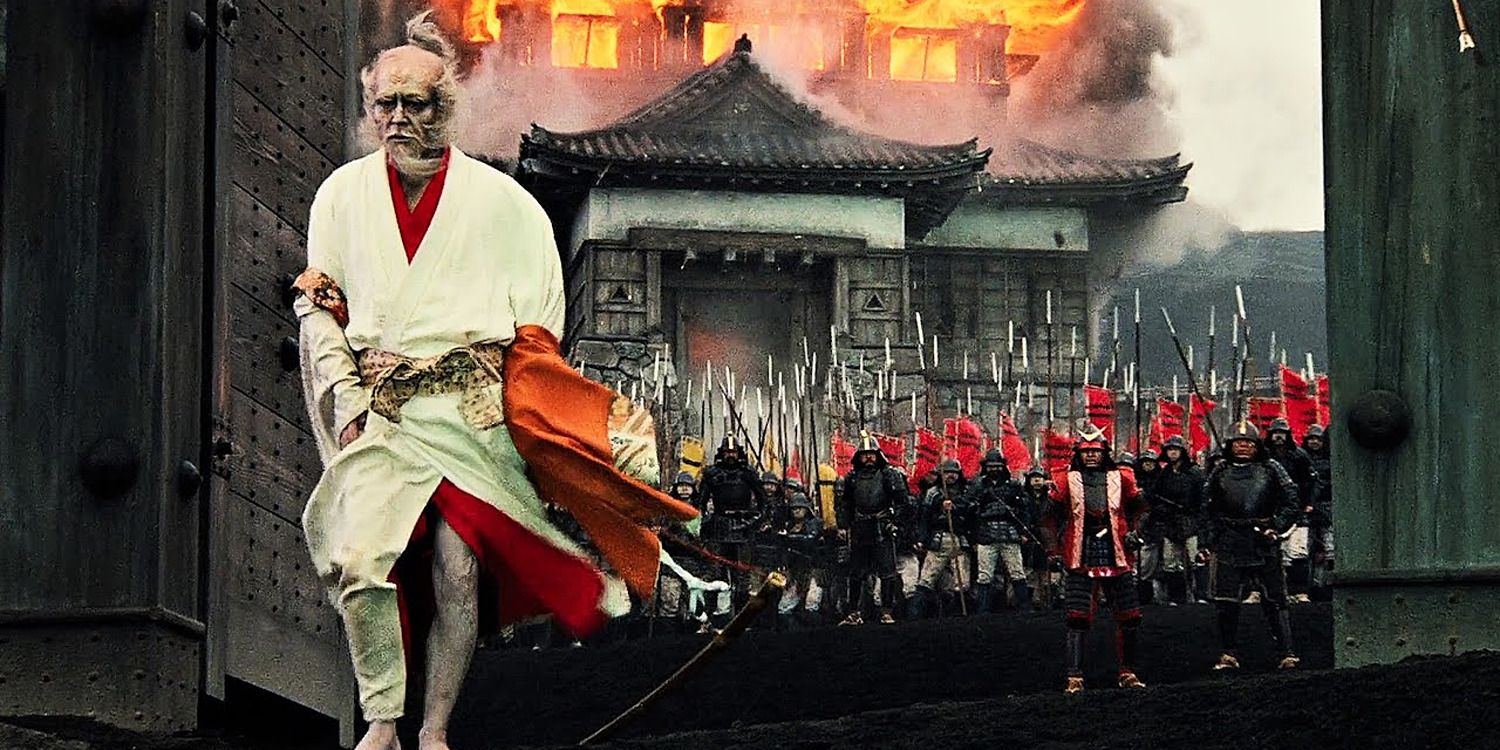 Rotten Tomatoes Score: 96%
Without a doubt one of the greatest Japanese movies ever made, Ranis one of the best works of acclaimed director Akira Kurosawa, which is saying a lot. Loosely based on William Shakespeare's King Lear, it's about an elderly warlord who retires, handing over his empire to his three sons, underestimating how much that kind of power will corrupt them.
Fascinatingly translating Shakespeare's seminal work into the context of Medieval Japan, Kurosawa's masterpiece is a striking work of art, with some of the most impactful visuals ever committed to the silver screen and some fascinating commentary on the nature of war, power, and violence.
4
'The Hurt Locker' (2008)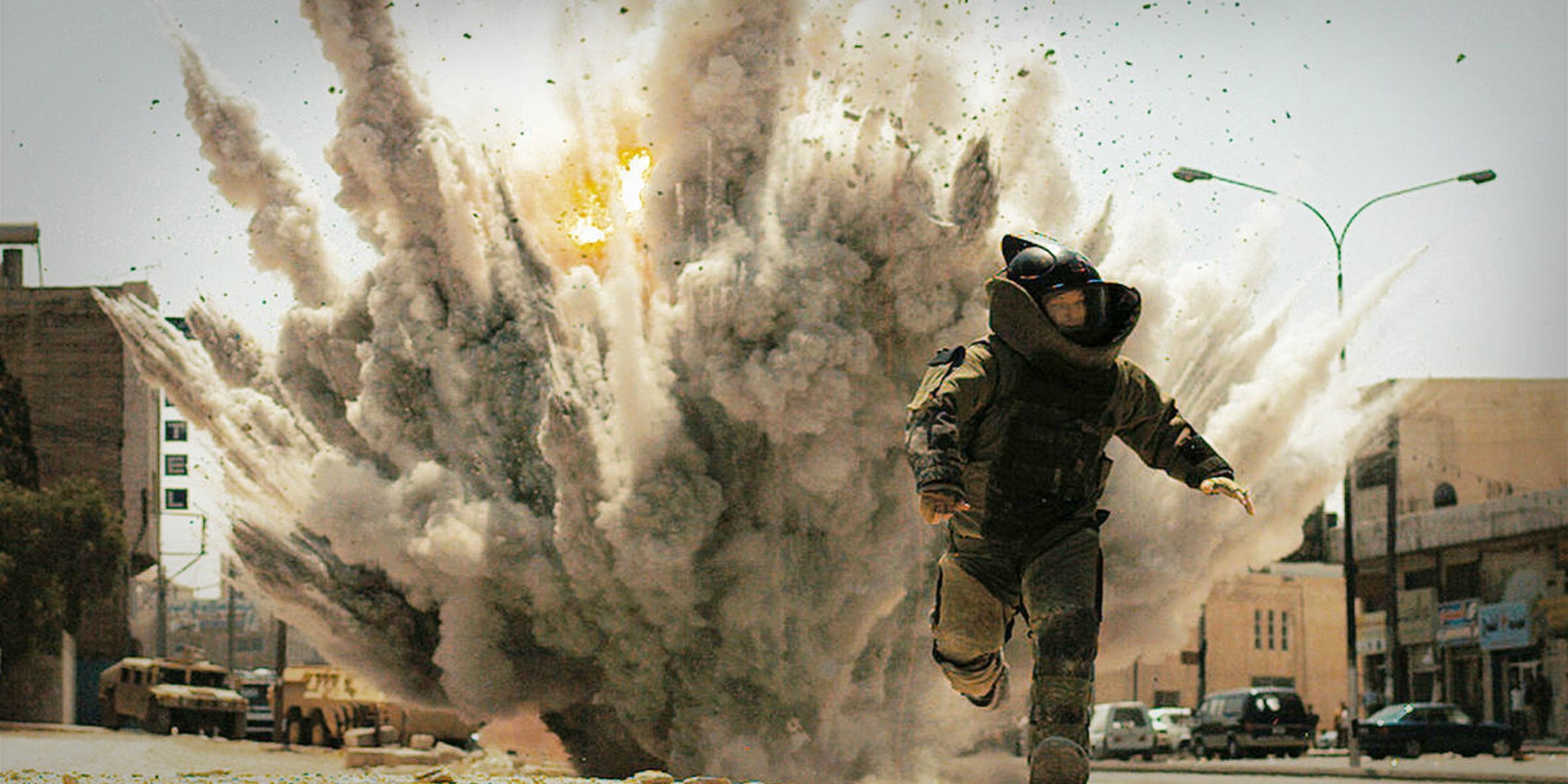 see more : The 10 Best Fictional TV Therapists, Ranked
Rotten Tomatoes Score: 97%
The Hurt Lockeris best remembered for making Oscar history, having its director Kathryn Bigelow become the first woman to win a Best Director Academy Award. It's about the final weeks of the tour of duty of a bomb disposal unit in Baghdad.
RELATED:10 Honest, Empathetic Movies About the Pressures of Masculinity
Although it's brutal and intense in its depiction of action and violence, combat isn't this war film's focus. Instead, it's a deep dive into the psyche of its fascinating leading men, as well as a tactful critique of the Iraq War and all the impact it had on the souls of those who served in it.
3
'Henry V' (1989)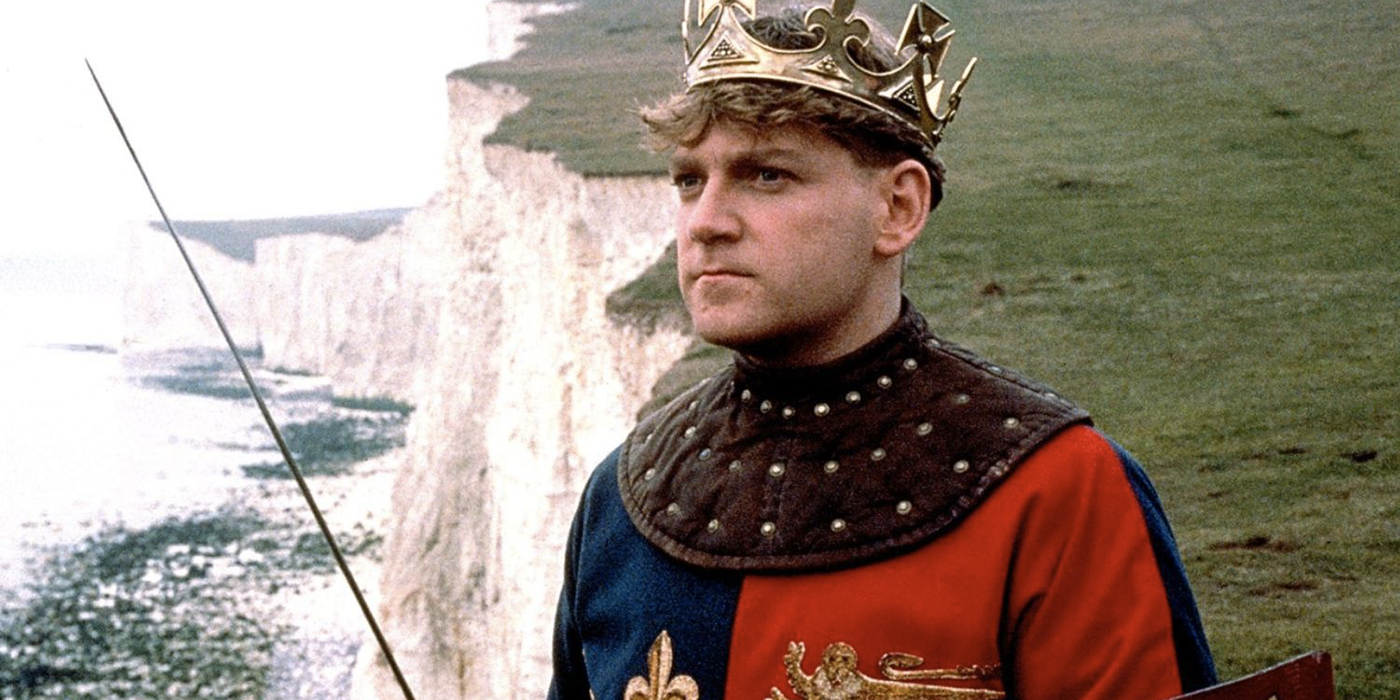 Rotten Tomatoes Score: 98%
Hailed by Rotten Tomatoes critics as "perhaps Kenneth Branagh's most fully realized Shakespeare adaptation", Henry V is arguably the best adaptation of what some call The Bard's greatest history play. It examines the titular young King of England, as he embarks on his conquest of France in 1415.
Gripping, energetic, and undeniably cinematic, Henry V sports a massive ensemble of stars that do some incredible magic with Shakespeare's dialogue. What makes it even more jaw-dropping is the fact that it was Branagh's directorial debut, cementing him as the creative force to be reckoned with that he continues to prove he is.
2
'Apocalypse Now' (1979)
Rotten Tomatoes Score: 98%
When talking about the best Vietnam war movies, the conversation is never complete without talking about one of Francis Ford Coppola's numerous genre-defining masterpieces: Apocalypse Now, about a U.S. Army officer tasked with assassinating a renegade Colonel during the Vietnam War.
The film can be best described as a bloody, horrifying, action-packed boat ride through the rivers of Hell. Intrepid like few other movies, hallucinatory like you don't often see in the genre, and absolutely haunting beyond measure, it's definitely one of cinema's greatest works of art.
1
'The Battle of Algiers' (1966)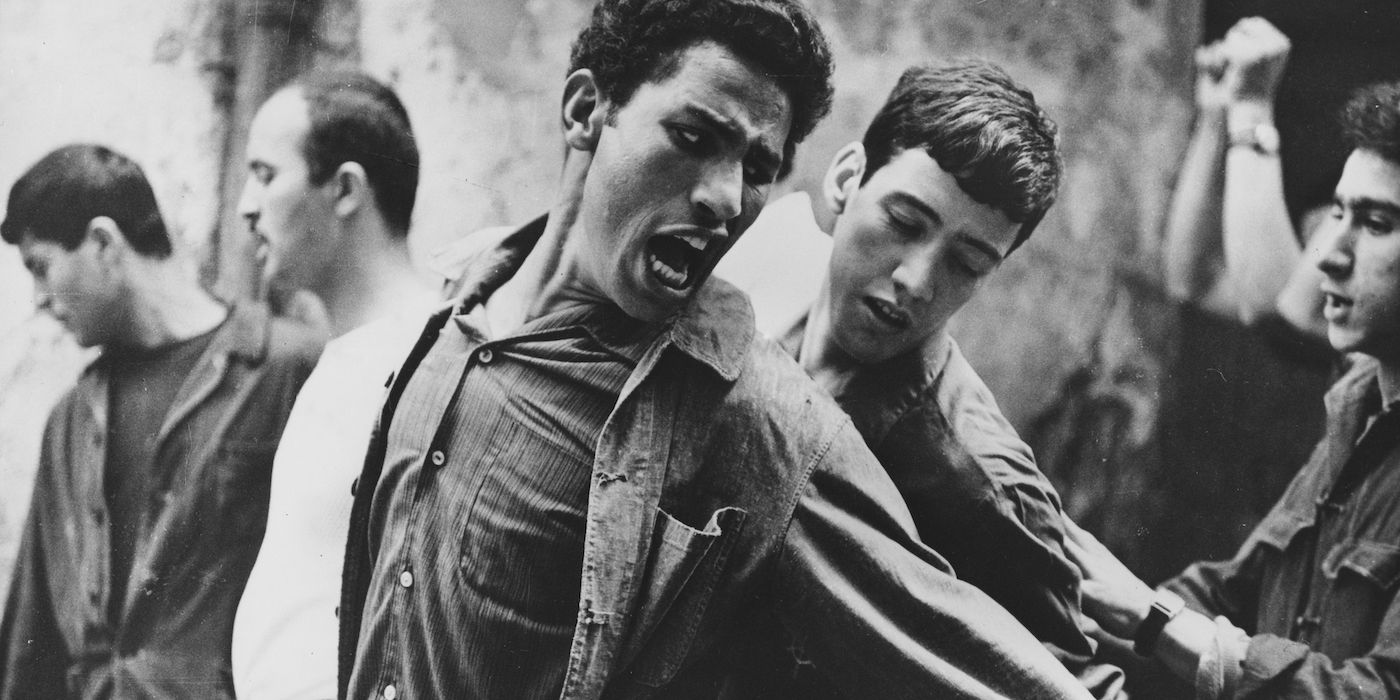 Rotten Tomatoes Score: 99%
You don't see many movies like The Battle of Algiers nowadays—Certainly not many war films anywhere near its level of quality. Exceptionally directed by Gillo Pontecorvo, it's a documentary-like depiction of the escalating fear and violence as the people of Algiers fought for independence from France.
The film's strikingly raw framing device and intensely realistic atmosphere make you feel like you're right there on the front lines, fighting with the Algerians against colonialism and in favor of freedom. It's an entertaining war movie through and through, but also a profoundly thought-provoking one that's impossible to remain indifferent toward.
KEEP READING:13 Most Unflinching Anti-War Movies of All Time
Source: https://dominioncinemas.net
Category: Lists