The 2000s were a defining decade when it came to feature-length animation as a whole. The decade saw the massive rise of 3D computer animation becoming the new standard studio animation, and the decade as a whole saw more and more filmmakers using animation to experiment and tell their own beautiful stories. At the same time, the decade was also considered the last final hurrah for 2D animation as the primary form of animation, acting as a sort of swan song before transitioning into the future of animated storytelling.
With so many groundbreaking and inspirational animated stories to be released during this time, every individual will have their own favorites and biases. Websites such as Letterboxd have been a helpful tool in being able to gather together user scores from their community in order to form a cohesive average ranking for each movie. From this, it is possible to see in finality exactly which animated films from the 2000s are held in the highest regard by the Letterboxd community.
10
'Persepolis' (2007)
Letterboxd Average Rating: 4.15/5
Persepolis tells the story of Marji, a young woman growing up in the harsh environments of 1970s Iran, firsthand experiencing the Iranian Revolution of 1979 and the new Islamic rulership. While Marji and her family have high hopes for the possibilities of the revolution and a new leadership, they soon come to realize that the new rulers have become a new form of repressive tyranny in itself.
Adapted directly from the famous graphic novel series, Persepolis is able to perfectly translate the original visual style of the graphic novel into animation while still keeping its core adult themes and messages. The film uses its stylized animation style as an excellent low barrier to entry for the harsh and powerful coming-of-age story at its center, allowing its important tale to be reached and more accessible across the world.
9
'WALL-E' (2008)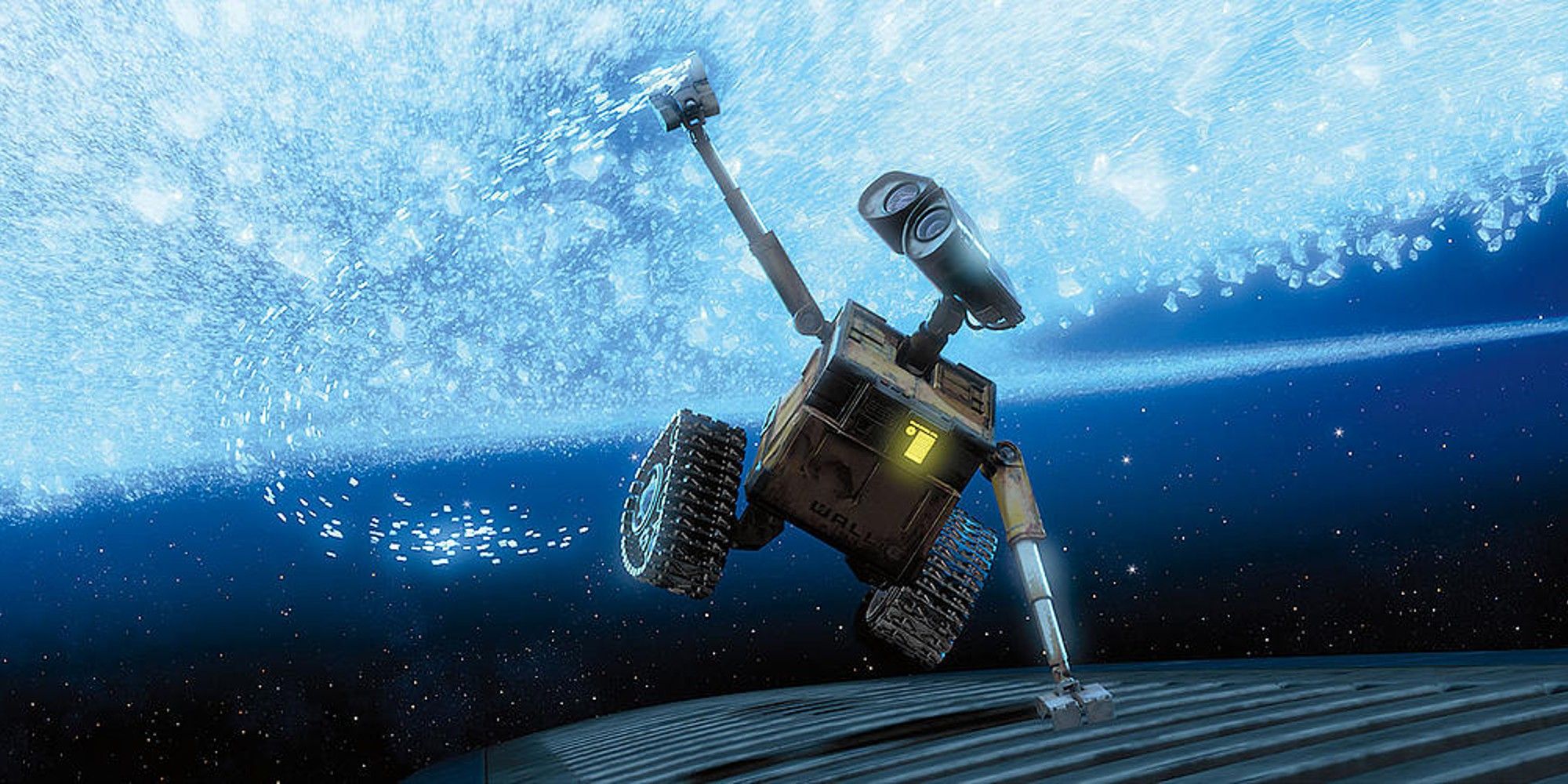 Letterboxd Average Rating: 4.18/5
WALL-E tells the story of Wall-E, the last remaining robot left on earth tasked with cleaning up all of the garbage that has been left behind, after humans fled to the far reaches of outer space 700 years ago. When a brand-new ship arrives on Earth containing a new, more modernistic robot, Wall-E believes that he may have finally found his first real friend in 700 years.
Pixar's track record in the 2000s cannot be understated, yet Wall-E still stands as one of the studio's greatest artistic accomplishments, telling a beautiful heartwarming story of romance and the environment. The film holds an outstanding and everlasting legacy 15 years later, even standing alone as the only Pixar movie to earn a spot in the Criterion Collection.
8
'Ratatouille' (2007)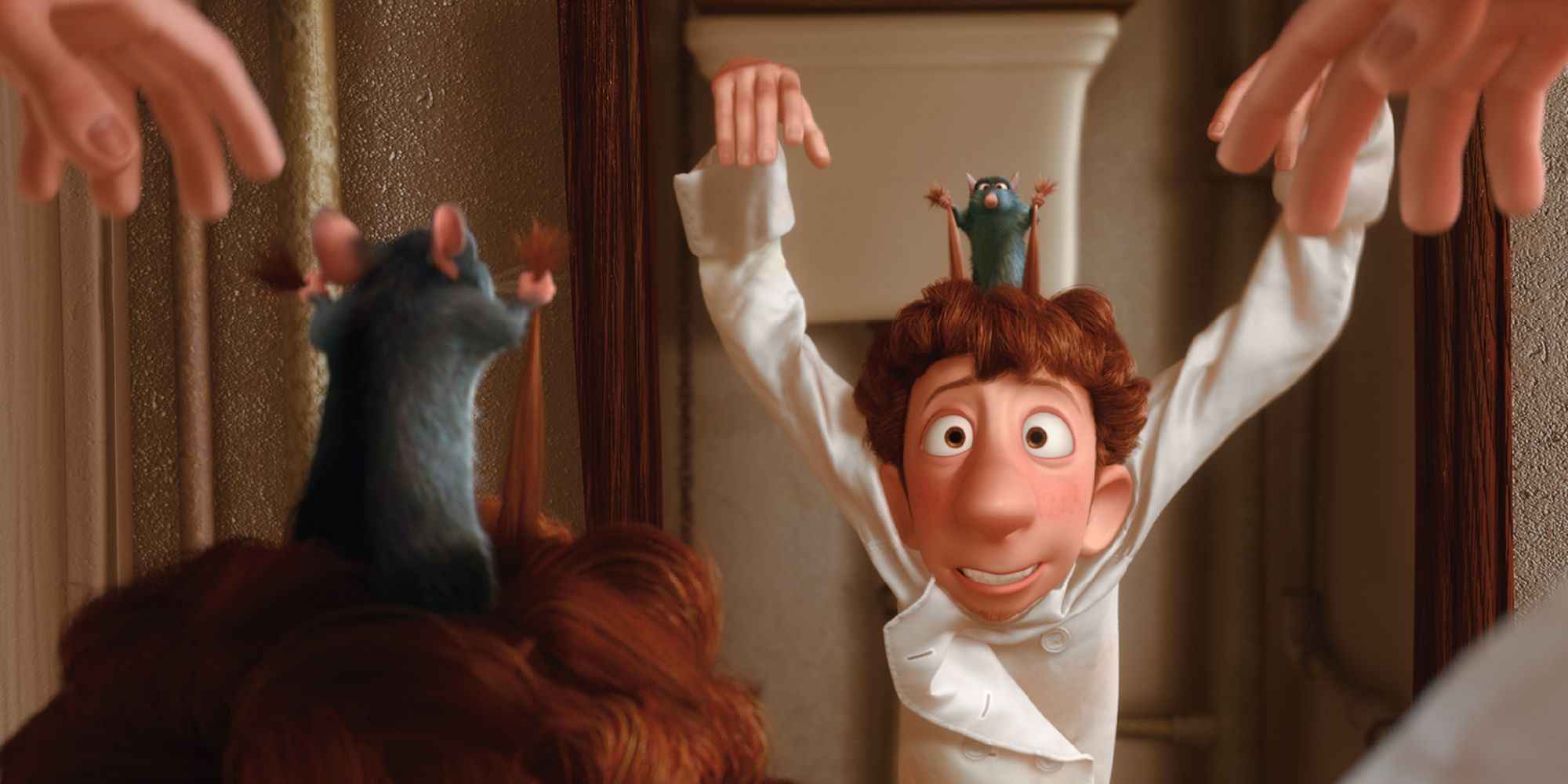 Letterboxd Average Rating: 4.18/5
Ratatouille tells the story of Remy, a rat who has extravagant dreams of becoming a great French chef, yet is faced with the obvious hurdle of being a rat, an animal notoriously not allowed in kitchens. However, thanks to a chance encounter and partnership with the kind-hearted Linguini, Remy is finally given his chance to prove himself as a great chef in a restaurant made famous by Remy's own hero.
Ratatouille is a symbolic representation of all the best aspects of Pixar's core filmmaking attributes and style wrapped up in a singular near-perfect package. The film's powerful yet simple message of "anyone can cook" is as timeless as it gets, and the film's emotional beats and humor still connect with audiences over 15 years later. In the eyes of the Letterboxd community, Ratatouille is the greatest film that Pixar has made, and it will be a long time before a film is able to take its place at the top if one is even able to.
7
'Tokyo Godfathers' (2003)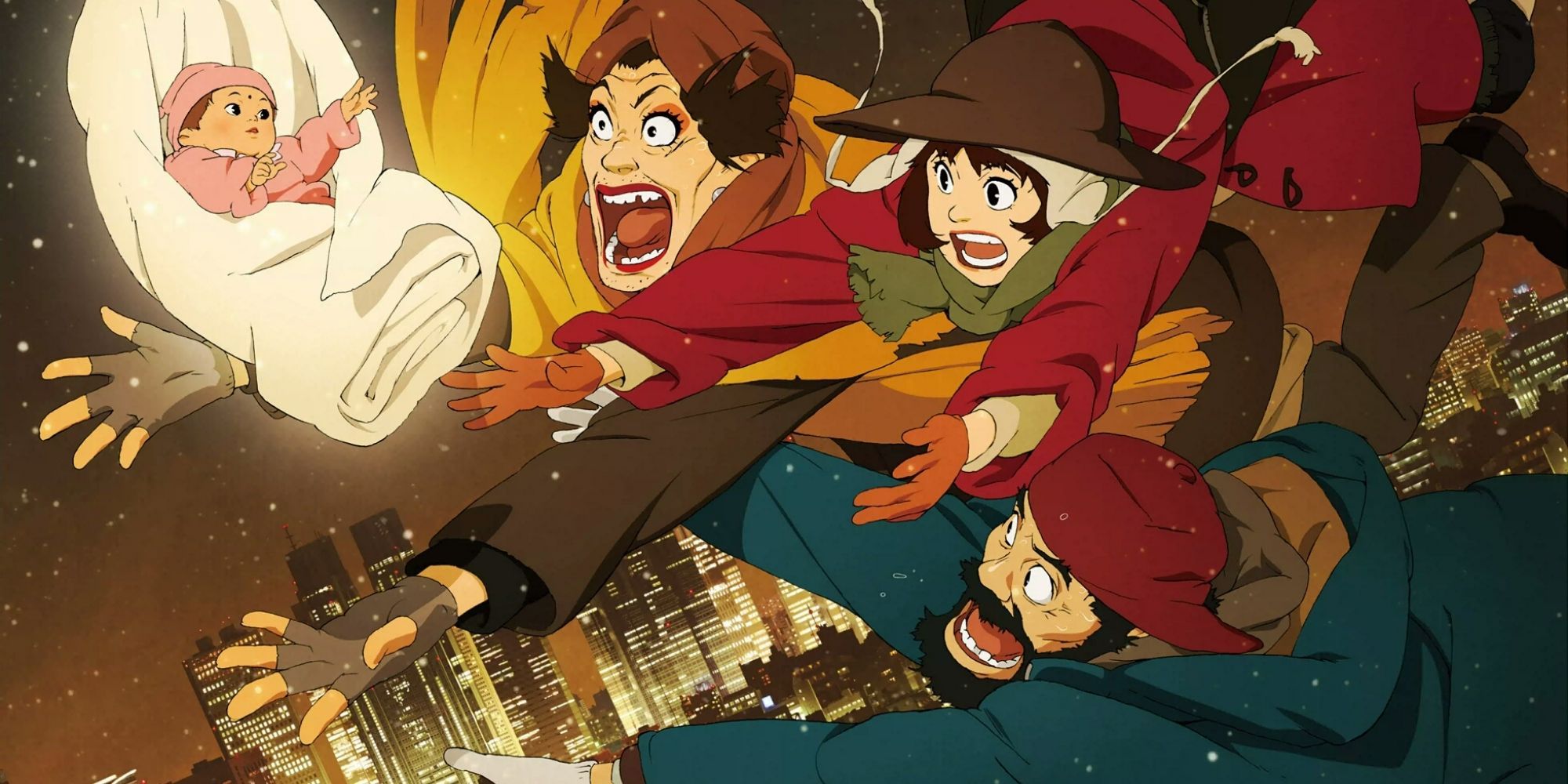 Letterboxd Average Rating: 4.18/5
Satoshi Kon's Tokyo Godfathers tells the story of a trio of homeless people living in Tokyo during Christmas Eve, the middle-aged alcoholic, Gin, the former drag queen, Hana, and the runaway girl, Miyuki. The trio soon faces a conundrum when they discover an abandoned newborn baby while searching through the garbage, and with only a handful of clues at their disposal, they decide to search the city for the infant's parents.
RELATED: The 20 Best Animated Movies of All Time, Ranked According to IMDb
Despite its darker premise, Tokyo Godfathers is perfectly able to conjure the magical feelings of the holiday season, and the power and strength of familial bond that can come from anywhere. The charming connection and chemistry between all three of the leads create an infectious feeling of warmth that can't help but envelop audiences in its sense of comfort. Even 20 years later, the film still has a lot of powerful notions to say about the holidays and the importance of being interconnected even under the worst of conditions.
6
'Gurren Lagann the Movie: The Lights in the Sky Are Stars' (2009)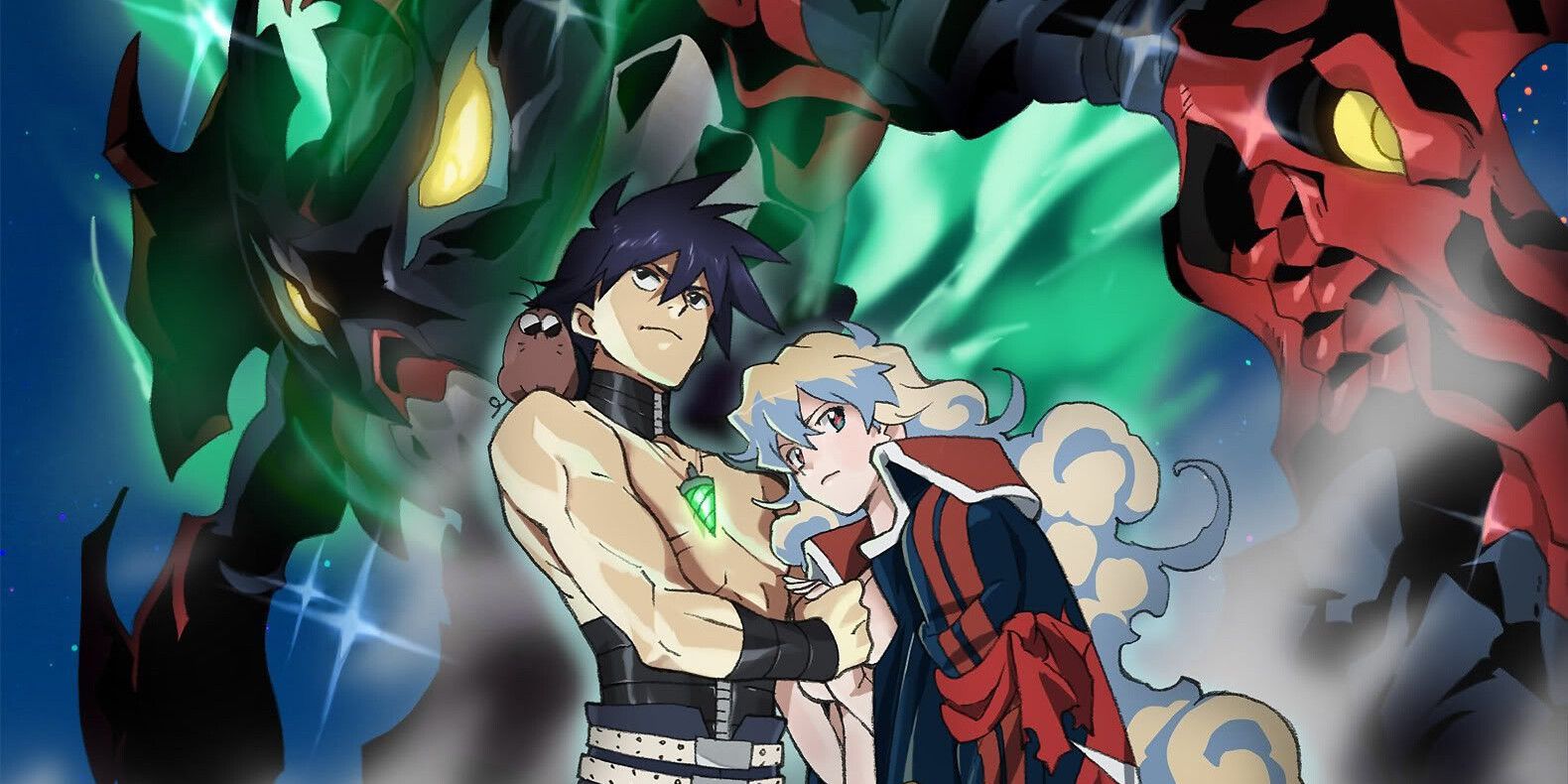 Letterboxd Average Rating: 4.19/5
Based on the famous anime series, Gurren Lagann the Movie: The Lights in the Sky Are Stars is a feature-length adaptation based on the second half of the original series. The film takes place seven years after the events of the first film and sees Simon and the Dai-Gurren brigade setting out into the vast reaches of space in order to defeat a new threat and save the universe.
The original Gurren Lagann series was already famous for its highly flashy and stylized animation style, and the feature-length adaptation of the series only continues to deliver in this way, with even more amazing original animation. Acting as a quicker-paced and more easily accessible version of the finale of the series, a number of Letterboxd users have found this to be the definitive way to experience the finale of the series.
5
'Millennium Actress' (2001)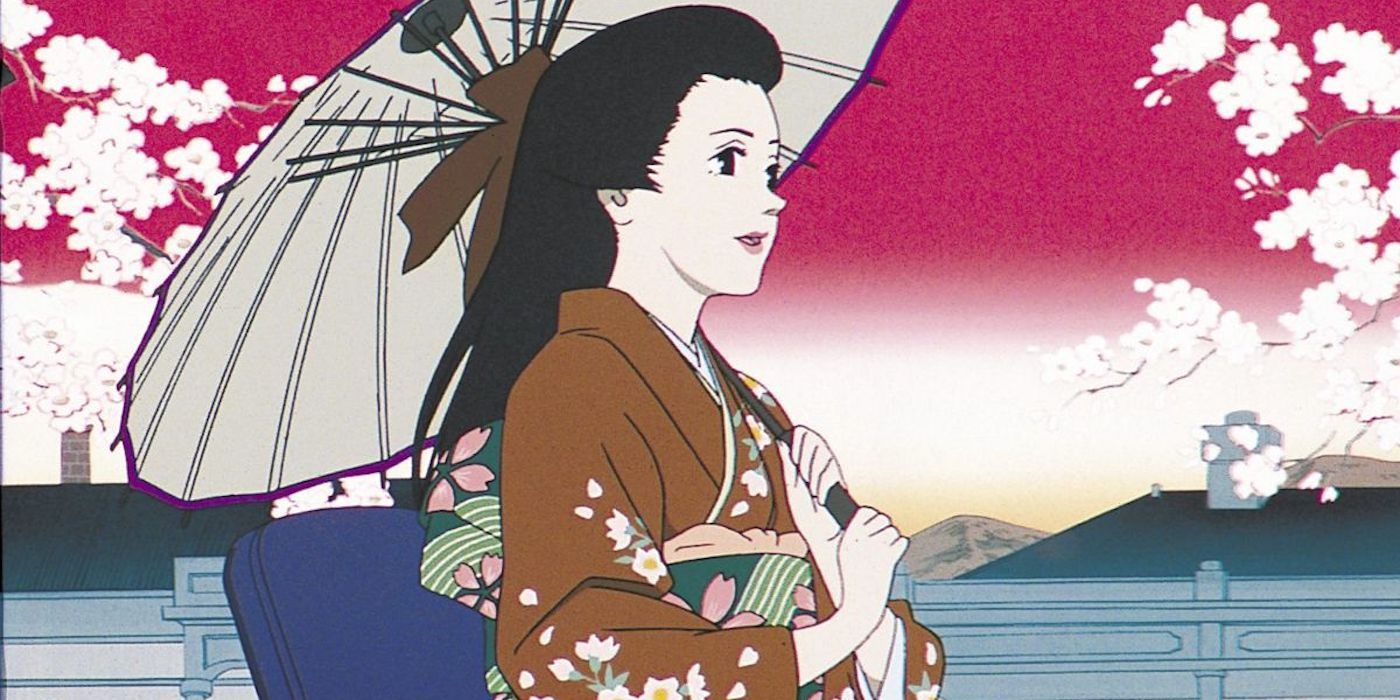 Letterboxd Average Rating: 4.21/5
Millennium Actress follows the story of legendary actress Chiyoko Fujiwara, who vanished at the height of her career but has now been tracked down by a documentary filmmaker looking to tell her story to the world. As her story unfolds, the line between fiction and reality becomes blurrier and blurrier as her real-life experiences are told through the movies that were a part of her extensive career. Her story reveals a great deal of secrets about why she went into hiding, why she began acting in the first place, and even an unexpected connection to the documentarian's past.
Millennium Actress uses an incredibly unique and unexpected method of telling its mature and multilayered story of legacy and love, as it plays with visuals and locals constantly in a way that perfectly fits the character of Chiyoko. Even with the scattered way that it tells its story, it all converges perfectly in the end in a glorious sendoff that tells the power and drive that love can have in your life, and how life gives back into that love. The film is a genuine work of art that is frankly nothing more than the standard for legendary director Satoshi Kon.
4
'Mary and Max' (2009)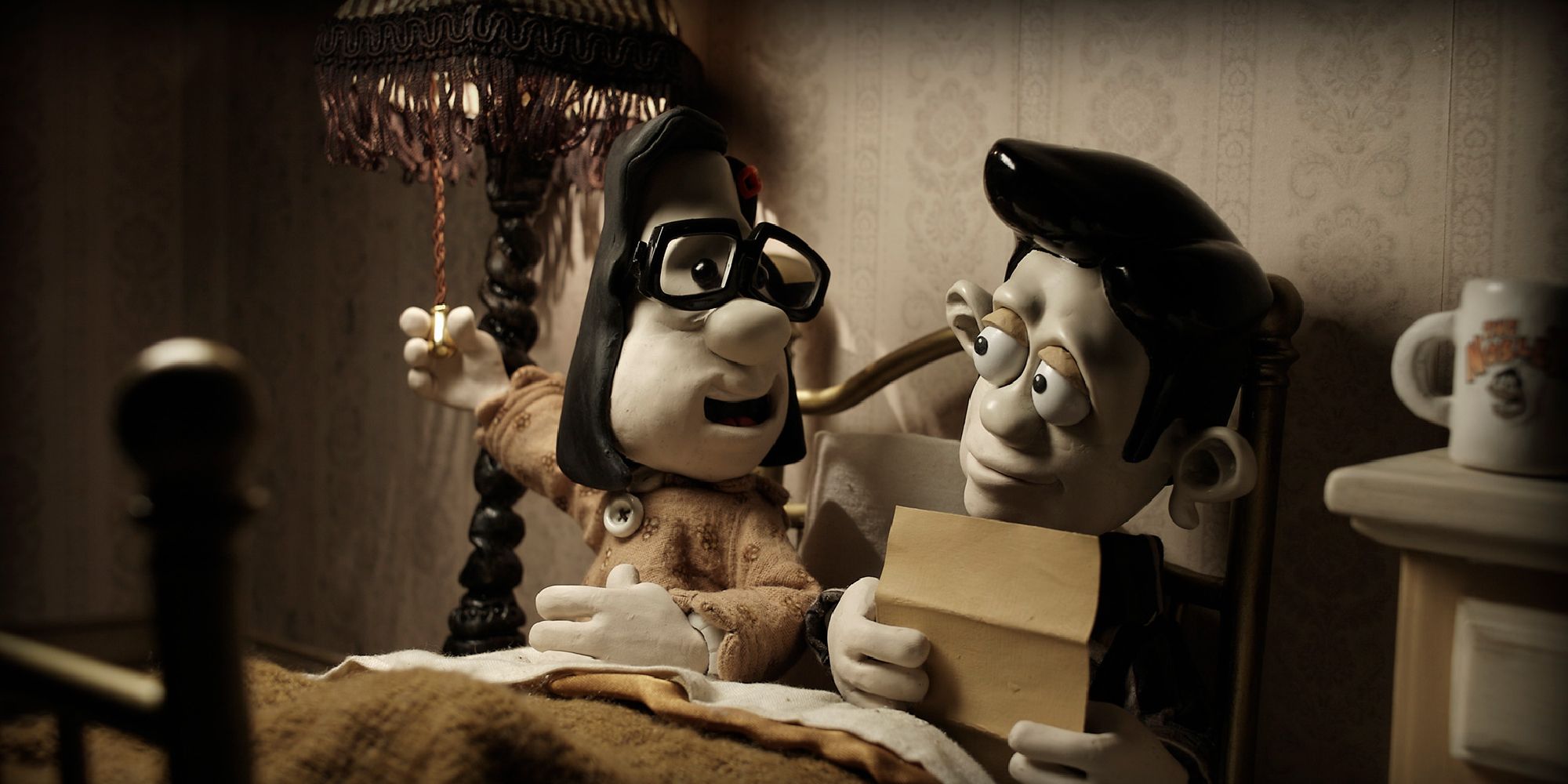 Letterboxd Average Rating: 4.21/5
see more : The 10 Best Fictional TV Therapists, Ranked
Mary and Max tells the tale of friendship between the unlikely pen pals of Mary, a lonely eight-year-old girl living in the suburbs of Melbourne, and Max, an obese 44-year-old man living in New York. While their friendship started from humble beginnings, with Mary picking a name out of a phone book and writing a letter, their friendship would soon go on to last 20 years, with both of their lives changing drastically in that time.
RELATED: The 10 Best Animated Movies of All Time, According to Letterboxd
Sporting a beautiful clay animation style, Mary and Max is able to use its childish and seemingly simplistic visual style to tell a highly mature and powerful tale of friendship and the human spirit. The film also accomplishes this thanks to its all-star casting of Toni Collette as Mary and Philip Seymour Hoffman as Max, who both bring their A-game and bring life to the characters of Mary and Max. The film has become so beloved by Letterboxd users that it has earned a spot on their Top 250 films of all time at #230.
3
'Fantastic Mr. Fox' (2009)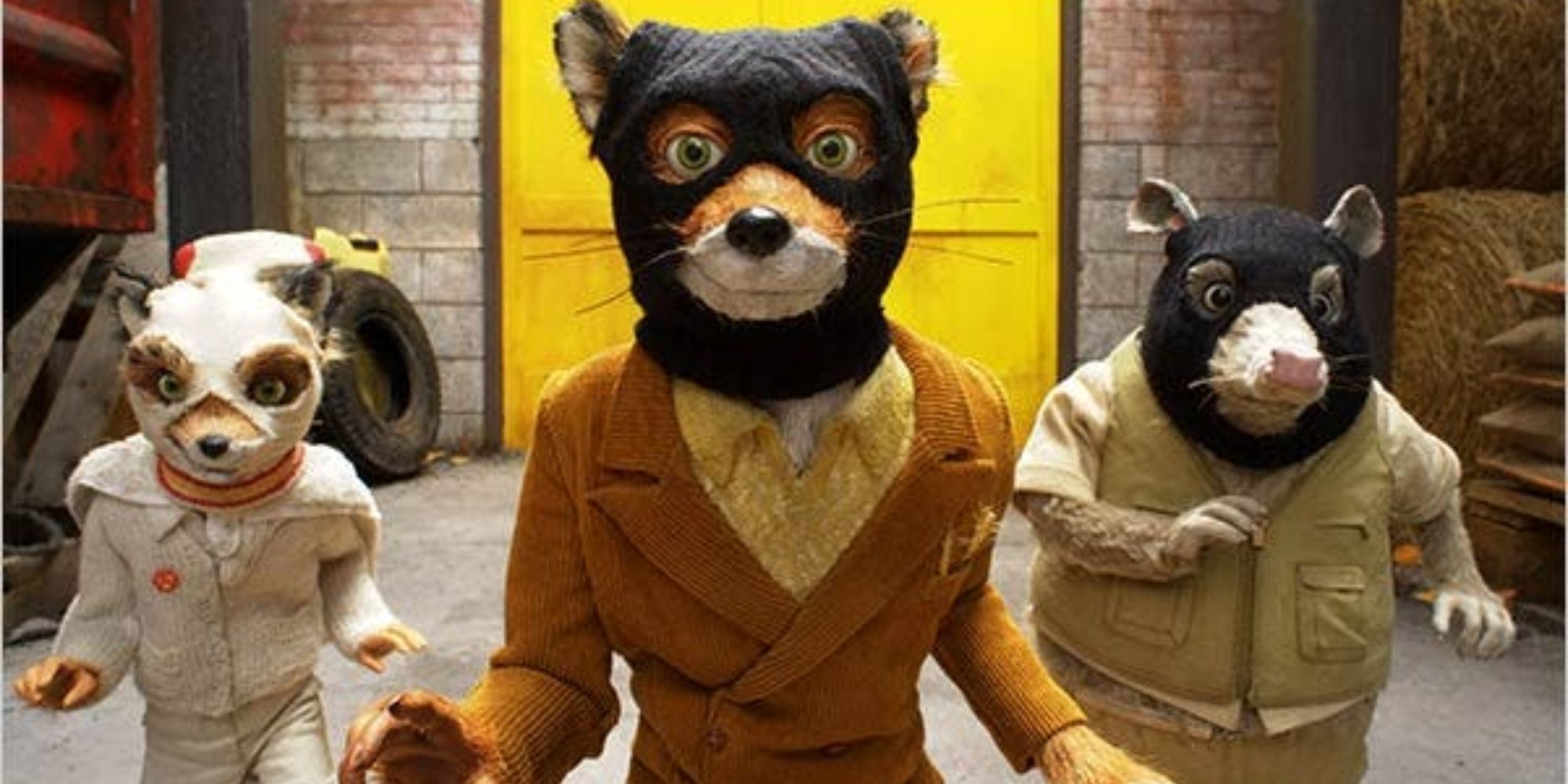 Letterboxd Average Rating: 4.25/5
Fantastic Mr. Fox follows the story of the titular Mr. Fox, who when facing a midlife crisis and finding boredom in his life, plans a heist against three local farmers in an attempt to recapture his youth. The heist initially goes off without a hitch, but it unleashes a fit of anger within the three farmers who begin to seek revenge against Mr. Fox, his family, and every animal in the community.
The directing style of Wes Anderson lends itself perfectly to the medium of stop-motion animation, and Fantastic Mr. Fox uses Anderson's greatest strengths to create a one-of-a-kind experience. The film is filled with beautifully designed characters and set design, brought to life by a number of amazing vocal performances from the likes of George Clooney, Meryl Streep, and Jason Schwartzman. Fantastic Mr. Fox has easily become a fan favorite among the Letterboxd community, as it has secured its place on the Letterboxd top 250 at #170.
2
'Howl's Moving Castle' (2004)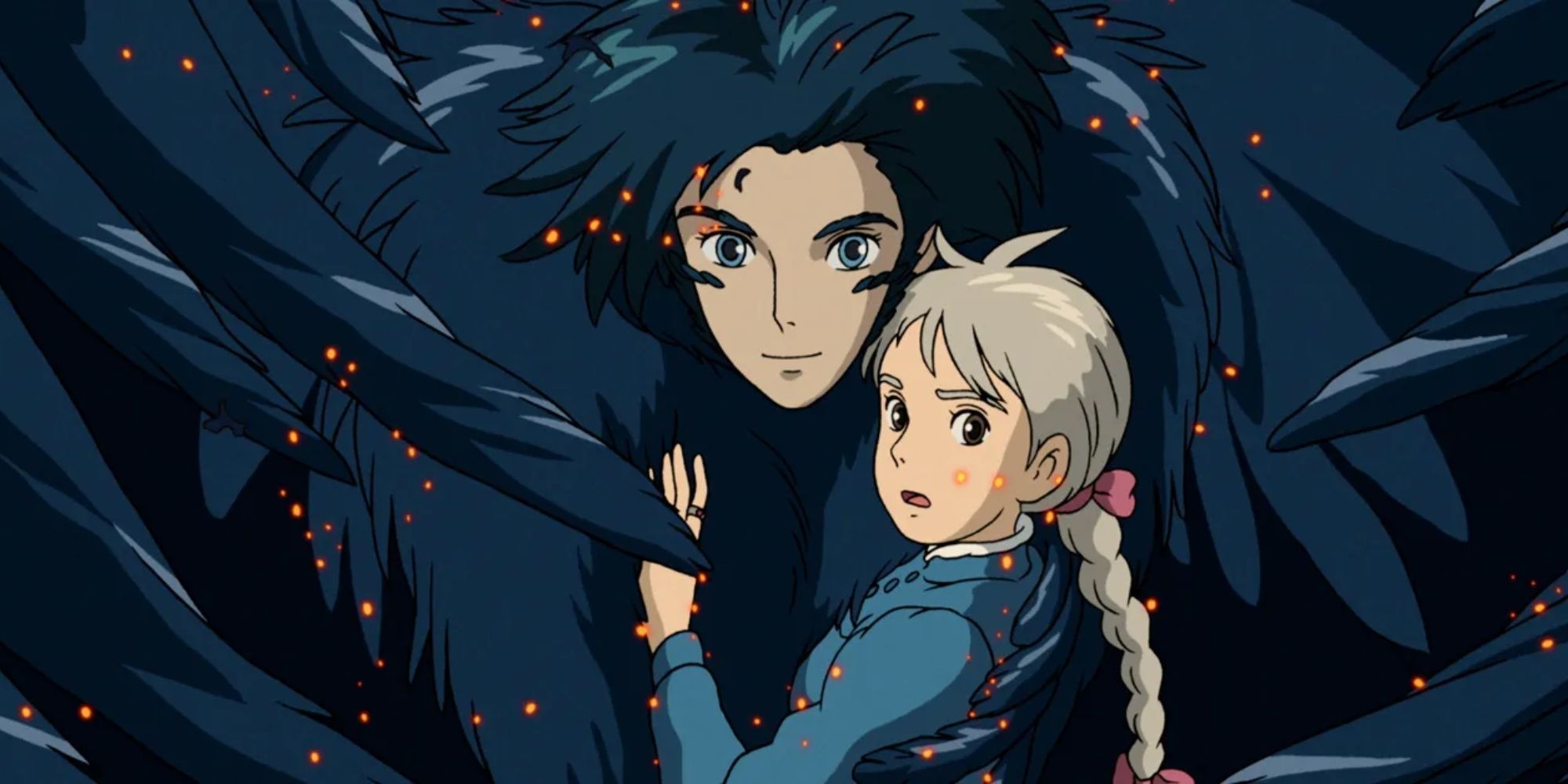 Letterboxd Average Rating: 4.30/5
Howl's Moving Castle tells the story of Sophie, a shy young woman who after a chance encounter with the evil Witch of the Waste, is cursed and transformed into a frail old woman. Now hiding away in shame of her new appearance, she scours the landside before finding solace in the hospitality of young wizard Howl, his magical moving castle, and its wide variety of quirky inhabitants.
Director Hayao Miyazaki has always had a profound talent for bringing to life magical worlds and characters in his films, and Howl's Moving Castle is no exception. There is no limit to the amount of highly creative characters, monsters, displays of magical ability, and all of the above as Sophie and the rest of her found family explore the world and connect with one another. The Letterboxd community considers Howl to be one of the best films from both Studio Ghibli and Miyazaki's filmography, with it even touting a spot on the Letterboxd top 250 at #123.
1
'Spirited Away' (2001)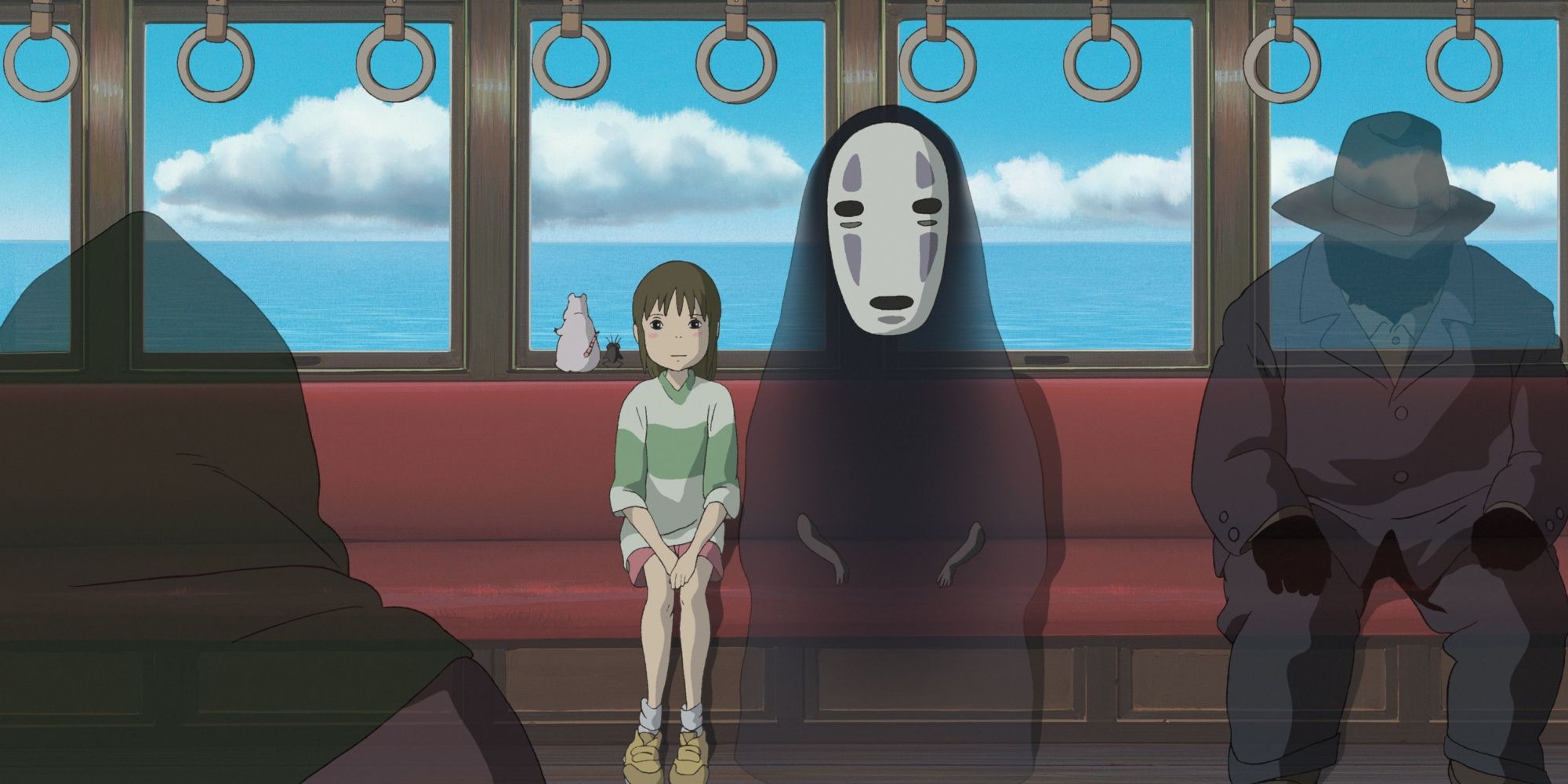 Letterboxd Average Rating: 4.45/5
Spirited Away tells the story of young girl Chihiro, who becomes trapped alone in the world of spirits after exploring mysterious ruins with her parents. With her parents transformed into pigs and under captivity, Chihiro must find it within herself to grow up in order to survive living in the spirit world so that she can save her parents and eventually escape.
More than simply one of the best-animated films of the decade, Spirited Away has easily cemented itself in the echelons of history as one of the greatest films, animated or not, of all time. Its poignant and forever relevant themes of growing up and innocence in combination with its beautiful and colorful world create a one of a one-of-a-kind experience that everyone should watch at some point in their lives. The Letterboxd community has not shied away from treating the film as one of the greatest of all time, with it holding a high spot on the Top 250 at #26 of all time.
NEXT: The 10 Best 2D Animated Movies of the 21st Century, Ranked
Source: https://dominioncinemas.net
Category: Lists