Soundtracks are all too often overlooked in cinema, especially when it comes to horror. While the use of music to alter tone or mood is more widely recognised in epic blockbusters, the truth is that there is no shortage of horror films that owe a significant portion of their success and intensity to their soundtracks.
Music doesn't just play a background role in horror films, either, and it's often been the case that the horror films that have provided audiences with the most memorable – and terrifying – experiences are the ones that have gone that extra mile with the music they set their stories to.
10
'The Strangers' (2008)
This psychological thriller offered the very simple premise of a young couple being stalked by a gang of sadistic home invaders. The film is pared down and straightforward in all respects, including its soundtrack which greatly benefits from some minor tweaks.
One such tweak is achieved by making a record skip as it plays "My First Lover" by Gillian Welch during one of the film's numerous anxious moments. Welch's unearthly skipping voice fills the space, as does Joanna Newsom's "The Sprout and The Bean" when it's heard playing throughout the house, casting an eerie, intensifying presence in the process.
9
'28 Days Later' (2002)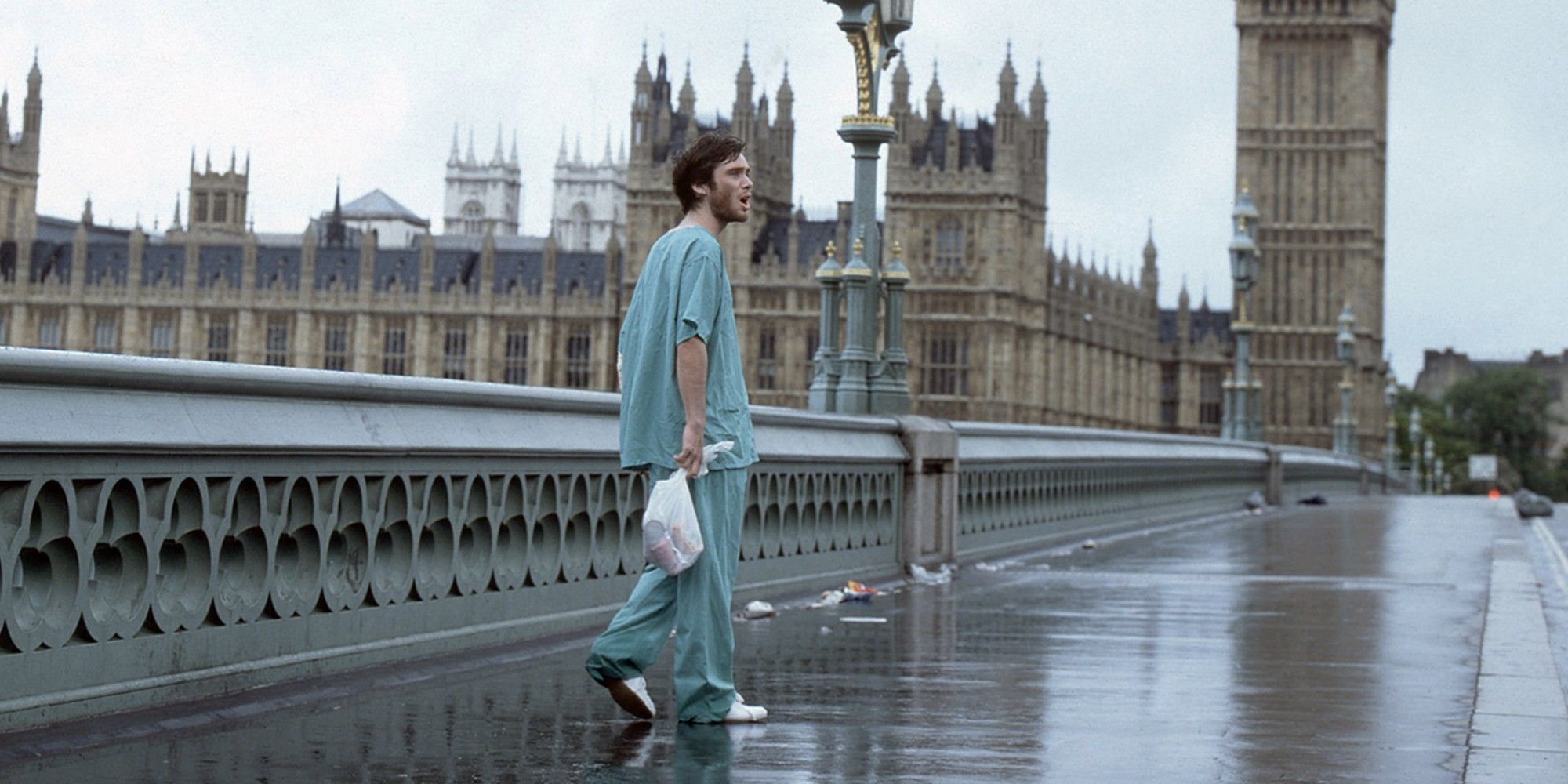 After awakening from a coma, bicycle courier Jim realises that humanity has been wiped out by a plague that transforms people into ravenous flesh-eating zombies. Danny Boyle's film might be responsible for bringing the zombie movie back into popular culture, but it wasn't just the undead that made 28 Days Later so great.
One of the film's starkest moments comes after Jim leaves the hospital. As Godspeed You Black Emperor's bleak "East Hastings" plays, Jim realises that London is empty. The song builds to a frantic crescendo as zombies fill the streets, sending Jim running for his life. Though the track isn't on the official soundtrack, it perfectly sums up the film's intensity.
8
'The Wicker Man' (1973)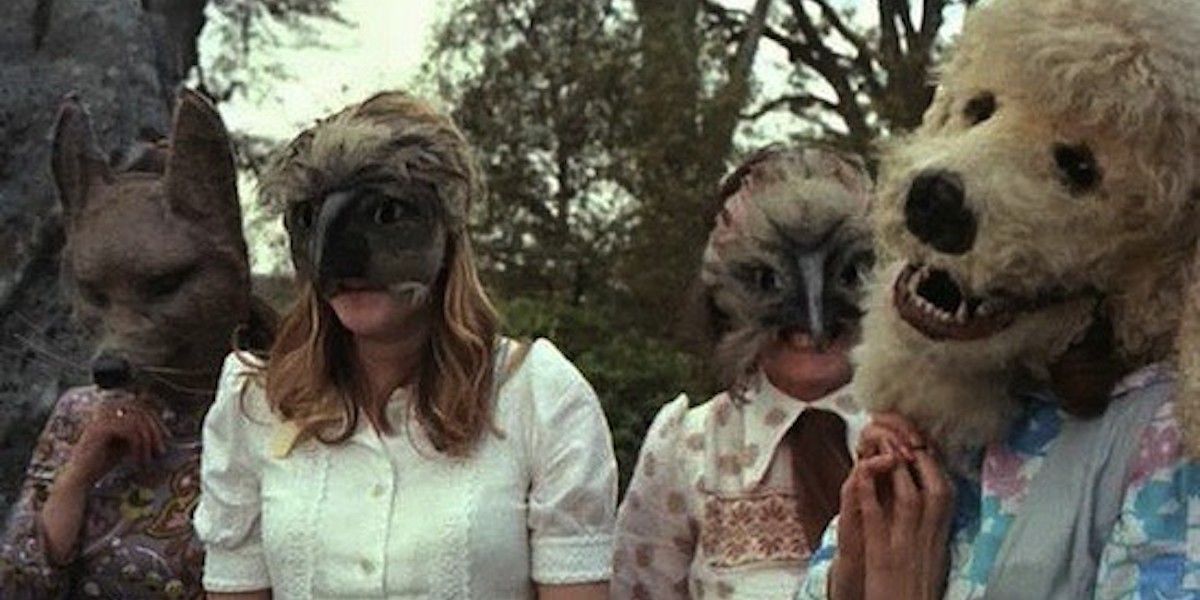 A cult favourite in the years after its initial release, the original The Wicker Man is often confused with the disastrous 2002 remake. Its story of a sanctimonious police officer searching for a missing girl on a pagan island greatly benefits from its folk soundtrack, making for an exceptionally eerie horror treat.
see more : All 11 Wes Anderson movies, ranked from worst to best
It's arguable in fact, that TheWicker Man's unique soundtrack has been discussed and analysed just as much as the film has. Each track feels perfectly synchronised with the film's mood and intensity, allowing viewers to fall effortlessly into this strange, haunting horror classic. Without its music, The Wicker Man would be a hollow experience indeed.
7
'Rosemary's Baby' (1968)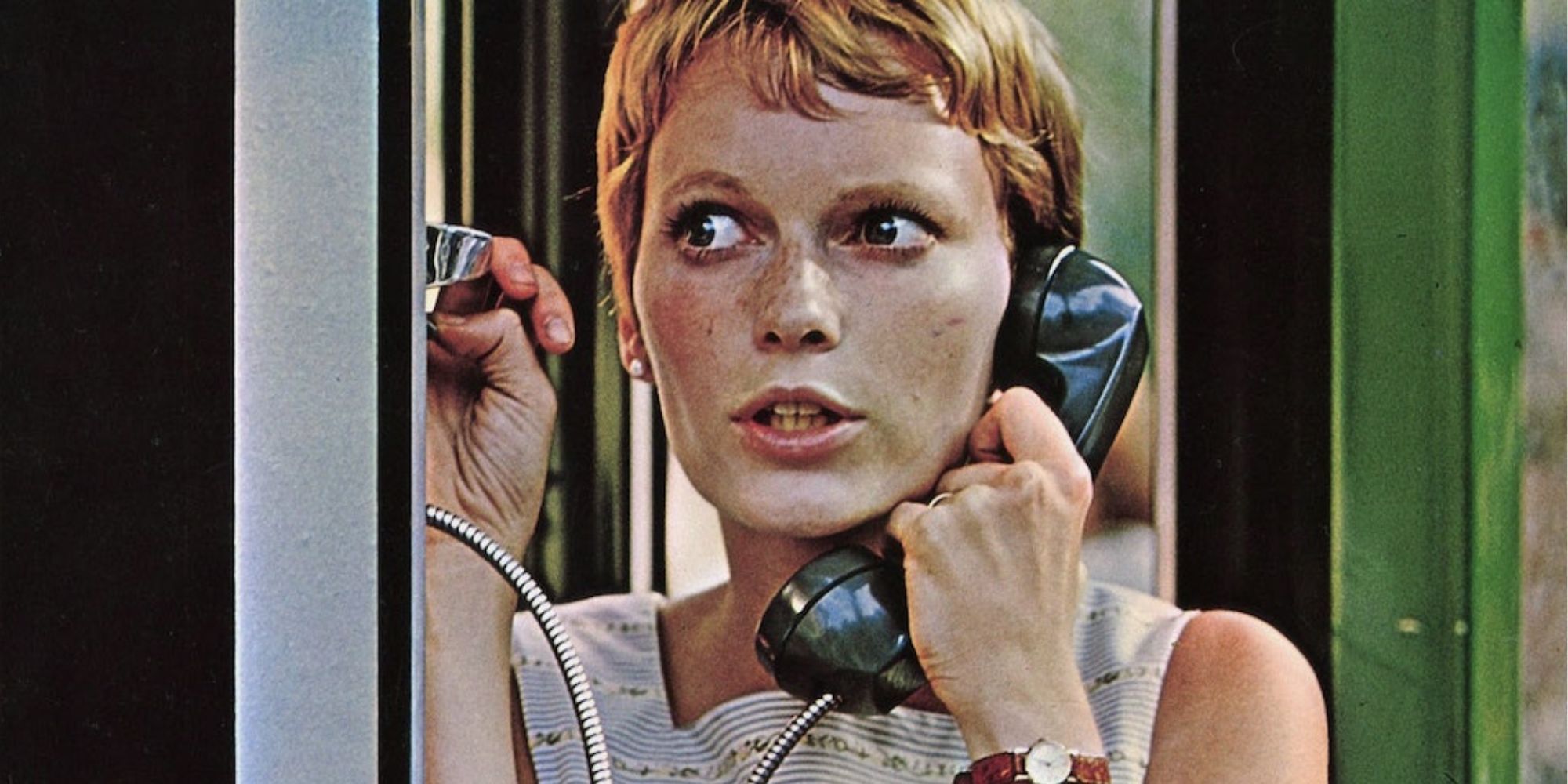 This Oscar-winning tale of a young woman giving birth to the devil's son remains a chilling watch even today. While the entire soundtrack is filled with tense and chilling compositions by Krzysztof Komeda, it's the film's main theme that really makes an impact.
By utilising sparse vocals from Rosemary's Baby star Mia Farrow overtop an arrangement that veers into lullaby territory, the film's main theme conjures up a general feeling of apprehension. Komeda's soundtrack is perfection, with each track bringing out the most sinister elements in any given scene.
6
'Suspiria' (1977)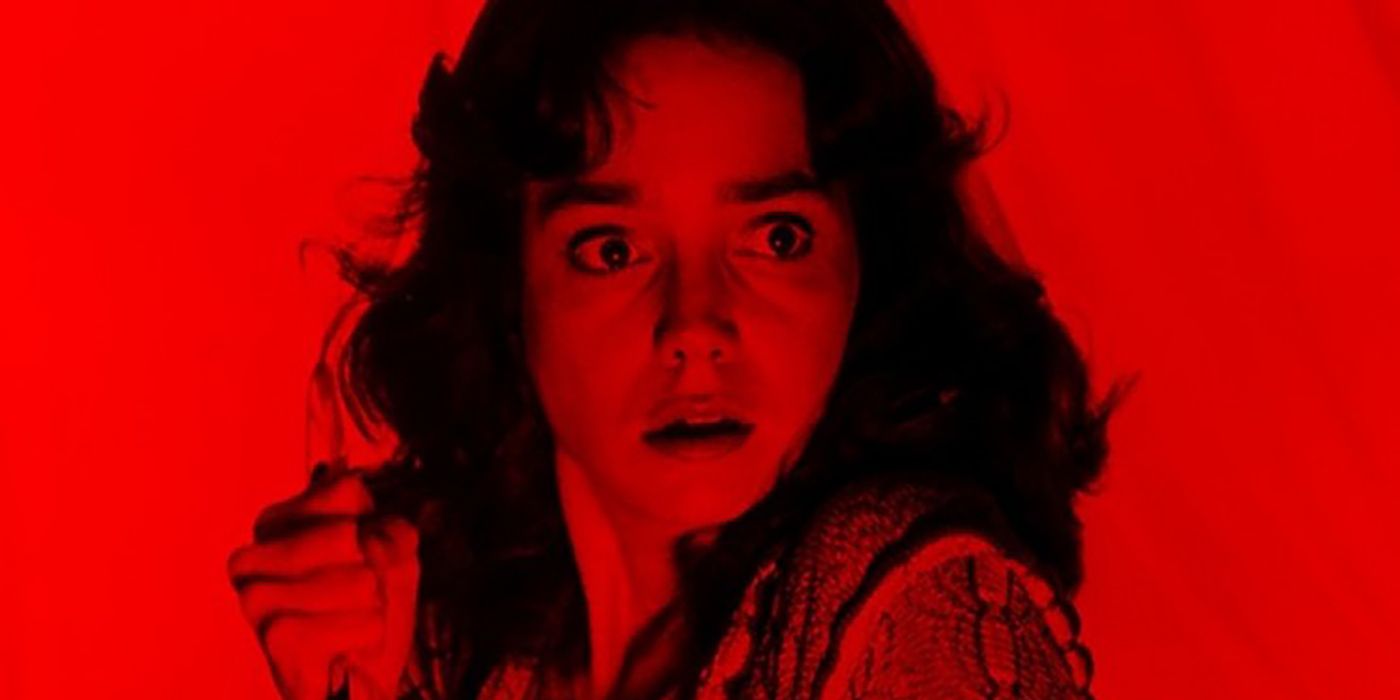 Any film that focuses on a prestigious German ballet school run by witches is bound to have its share of music to dig into, and Suspiria is no exception. Dario Argento's wild and creepy film gains a huge boost from the soundtrack by Italian prog-rock band, Goblin.
Related: From 'Spirited Away' to 'Suspiria': 10 Visually Stunning Foreign Language Movies
The music in Suspiria is unlike anything else that horror films were doing at the time and even today, its odd yet strangely appropriate melodies help keep the film from being just another supernatural romp. Without a doubt, Suspiria offers a unique take on horror and Goblin's soundtrack is a vital reason for that.
5
'The Exorcist' (1973)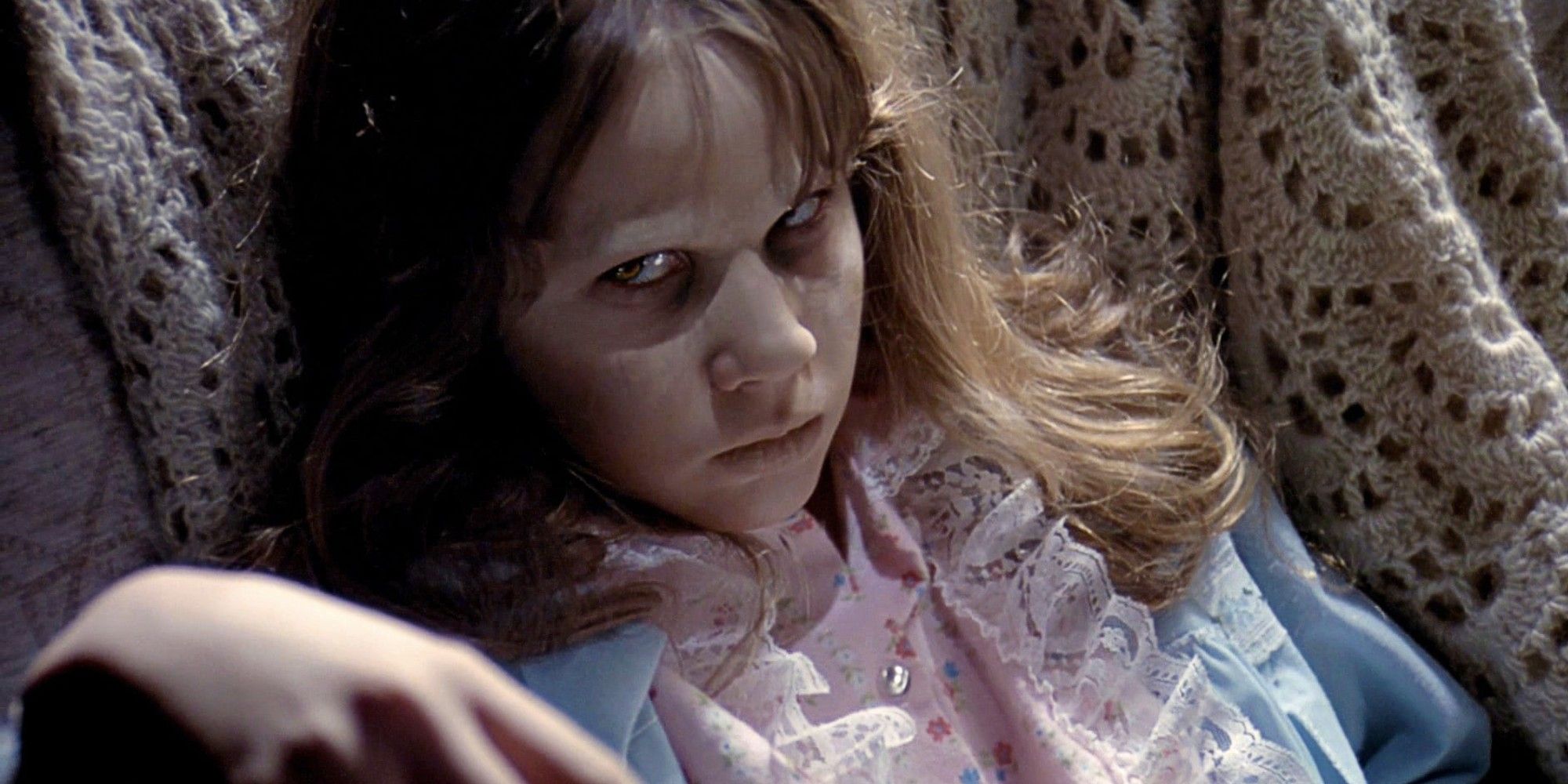 The late William Friedkin took the world by storm with this early 1970s horror gamechanger. The simple premise of a young girl with a case of demonic possession has certainly been frightening enough for audiences over the years, but this fear owes a great deal to the film's powerful soundtrack.
Though today not everyone would agree that The Exorcist is a shocking film, in 1973 it was known for being exactly that. The most recognisable piece from the soundtrack – Mike Oldfield's "Tubular Bells" carries with it a perfect mixture of time and place, the likes of which still sound like a warning for the faint of heart.
4
'Halloween' (1978)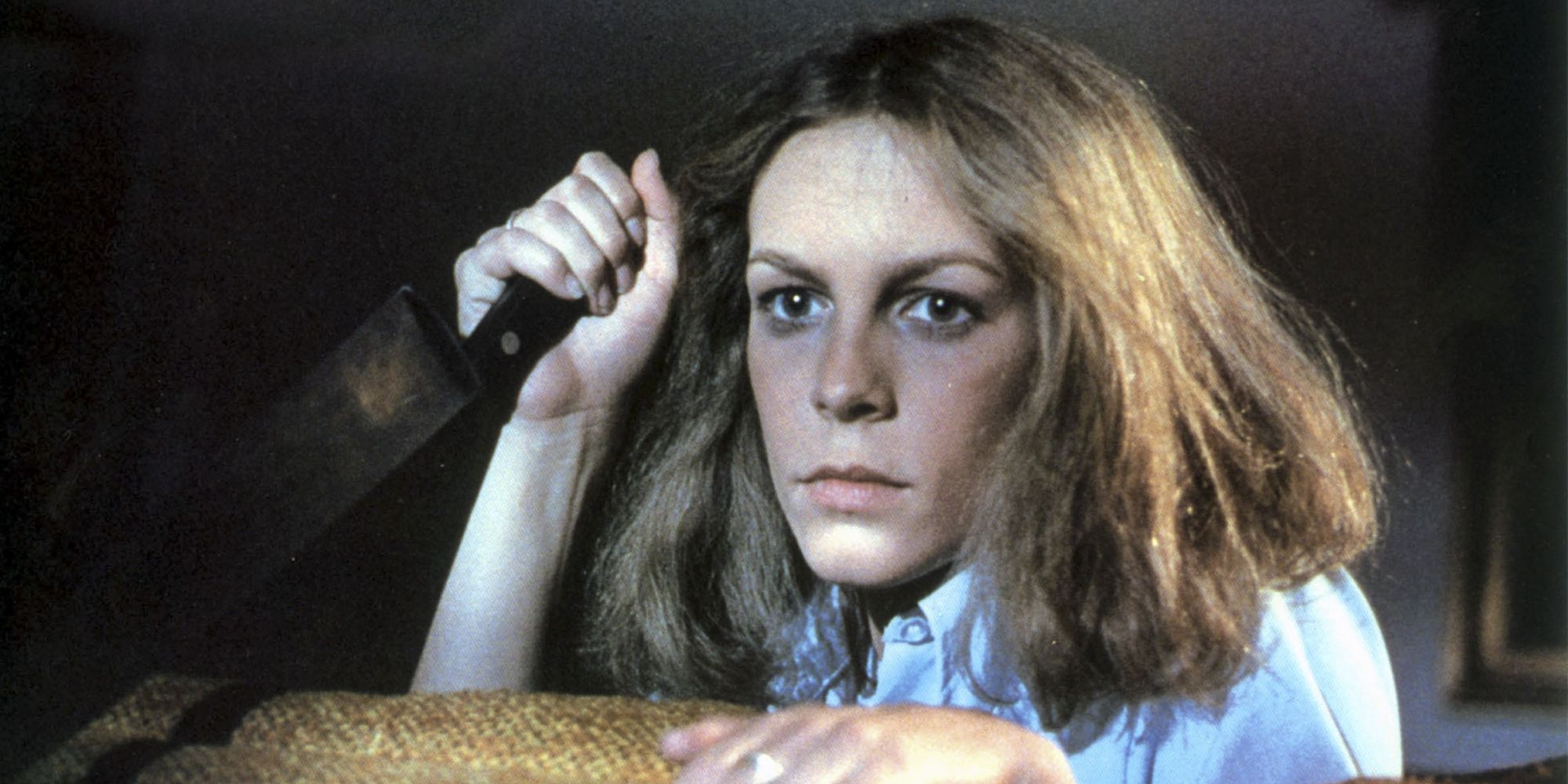 see more : The 10 Best Pilots in Sci-Fi Television, According to IMDb
The slasher genre received one of its most beloved entries when John Carpenter introduced serial killer Michael Myers. Made for a mere $325,000, Halloween has since gone on to become one of the most financially successful independent films of all time.
While the film itself isn't lacking in the scare department, Carpenter's own musical arrangements make for an airtight horror experience. The film's main theme employs the persistent tinkle of a synthesizer to heighten tension and amplify foreboding, proving that Carpenter's soundtrack is every bit the horror masterpiece that Halloween is.
3
'The Shining' (1980)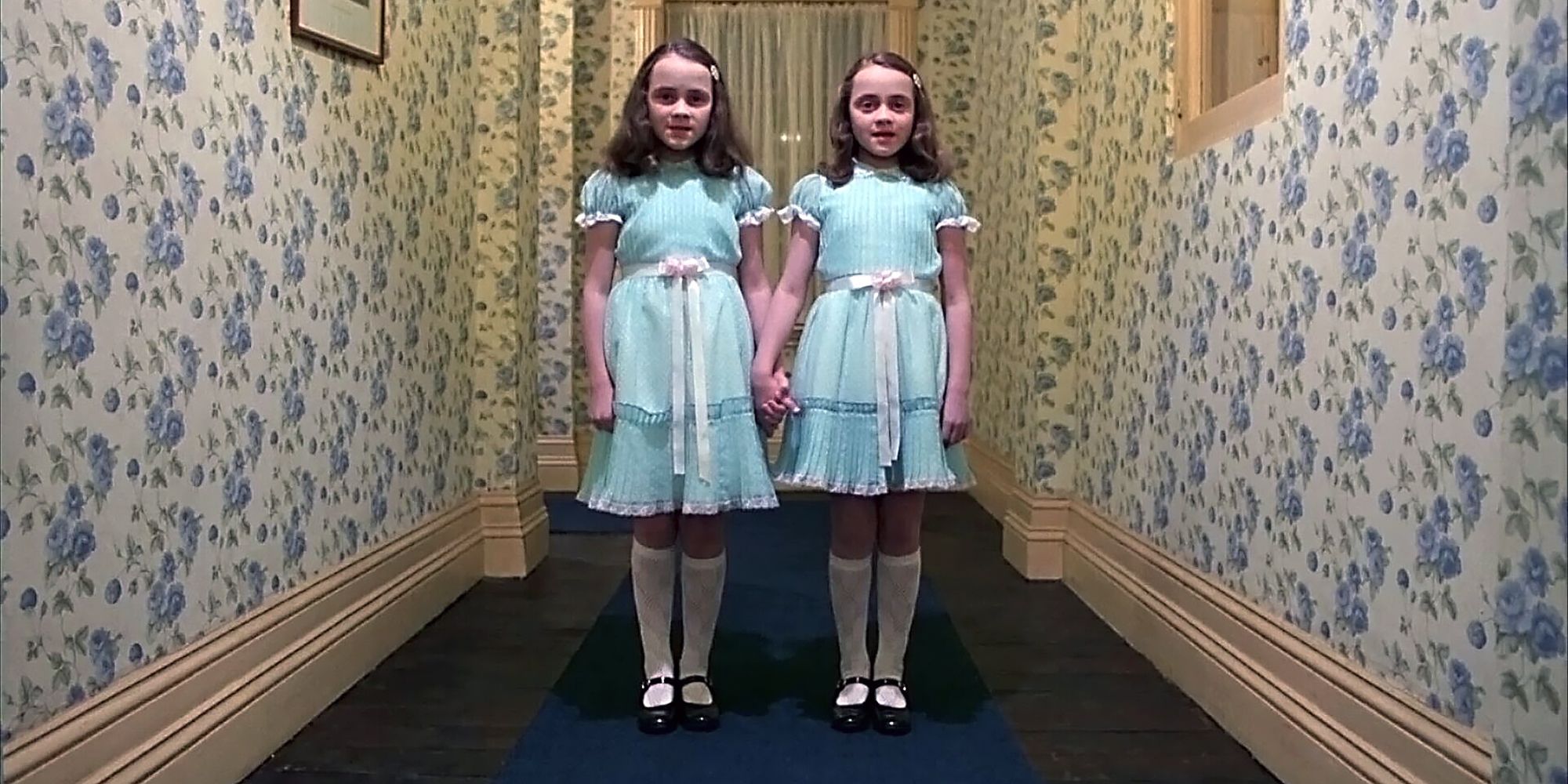 When iconic filmmaker Stanley Kubrick adapted horror novelist Stephen King's hit 1977 supernatural novel The Shining, few people could have known what a legacy the film would go on to have. The film follows the Torrance family as they endure a winter while acting as caretakers at a very spooky (and remote) hotel.
Related: The 20 Best Jack Nicholson Movies Of All Time Ranked
From the initial opening of the film throughout its credits, The Shining delivers a soundtrack by the incomparable Wendy Carlos that makes audiences feel small and distant from safety. Mountain peaks and a sense of isolation leave viewers feeling trapped as the haunting sound of a synthesizer guarantees this will be an experience like none other.
2
'Psycho' (1960)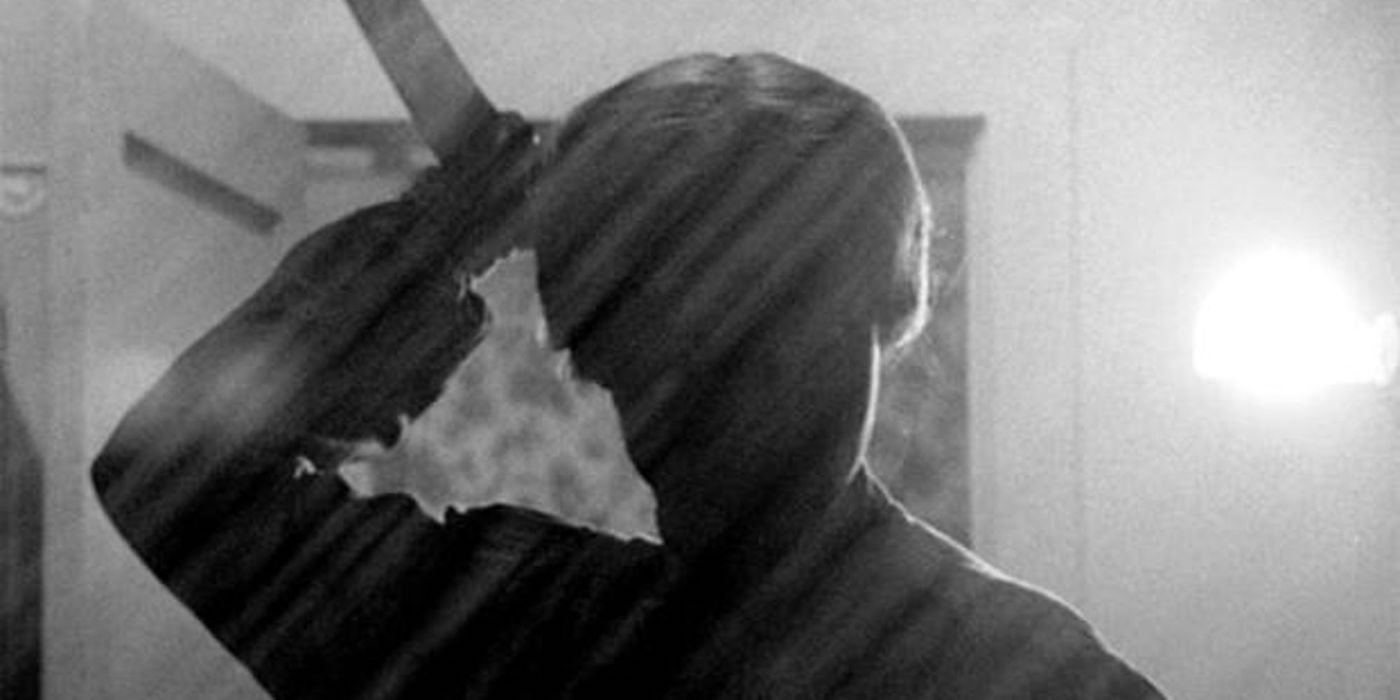 Alfred Hitchcock's Psycho stunned audiences and critics alike upon its release, even prompting a warning not to spoil the film's twist for those who hadn't seen it. Psycho is a dark and tense slasher movie, the likes of which was heavily dependent on its ground-breaking score by acclaimed composer Bernard Herrmann.
The grating sound of Herrmann's strings helped Psycho make cinematic history, cementing the film's shower scene as one of the most terrifying moments ever filmed. It's not hyperbole to say Psycho wouldn't have been the same without its score – even Hitchcock admitted that thirty-three percent of the film's effect was due to Herrmann's work.
1
'Jaws' (1975)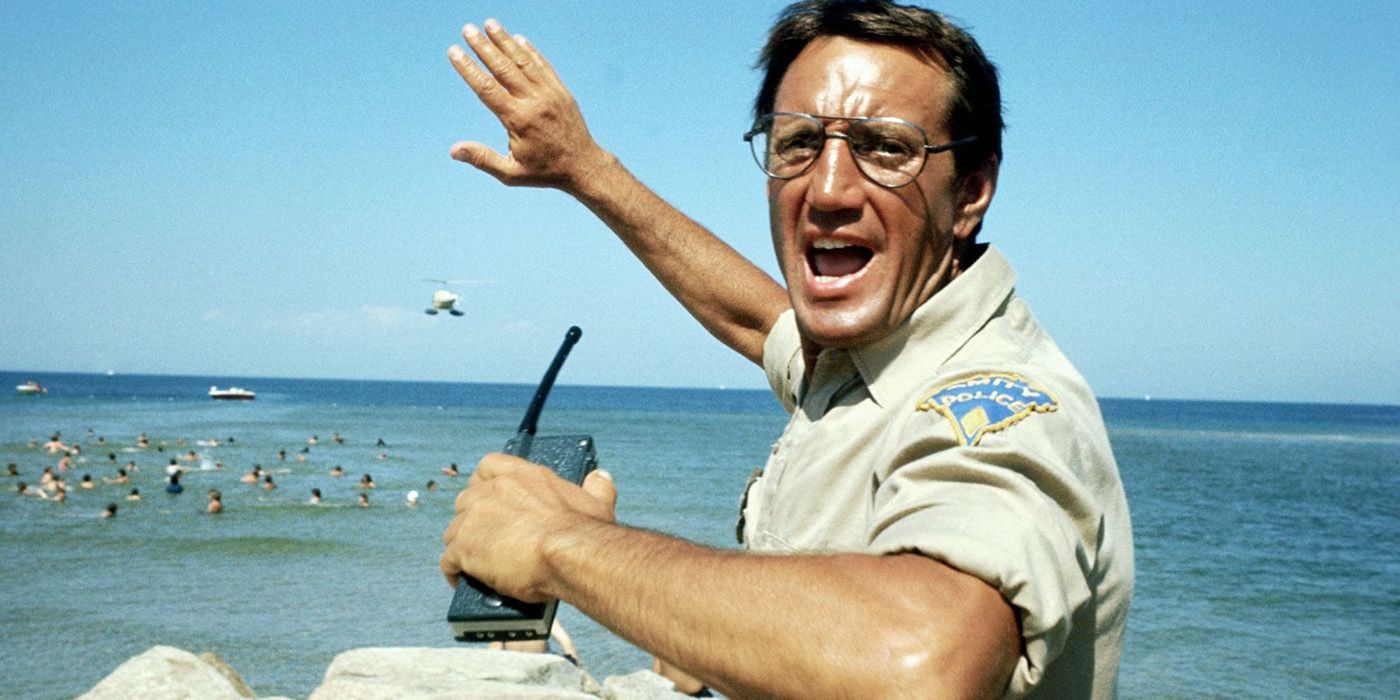 Steven Spielberg introduced the world to the concept of the summer blockbuster with this irresistible horror classic about a killer great white shark. The film's soundtrack comes courtesy of legendary composer John Williams, the likes of which was a major boost to his early career in film scoring.
TheJaws soundtrack is unmistakable in its profound sense of impending doom. Much like Psycho, Jaws possesses the sort of soundtrack that is instantly familiar. Williams' altering between two notes is simple but incredibly effective for the titular track, which has forever embedded the image of a deep sea menace in the minds of millions.
Next: 13 Recent Horror Movies That Prove It's The Best Genre Of Modern Times
Source: https://dominioncinemas.net
Category: Lists