Steven Spielberg is fundamentally an optimist. His movies tend to feature wholesome heroes and happy endings. There's darkness in most of his stories, but it's usually held at bay. Even his most bleak and gritty projects have at least some hopefulness to them.
Nevertheless, as a consummate storyteller, Spielberg also knows that a well-crafted antagonist is crucial for narrative tension. As a result, he's contributed several iconic villains to the annals of cinema history, from faceless truck drivers to relentless raptors. These are the best baddies in his storied filmography.
10
Frank Dixon – 'The Terminal' (2004)
Tom Hanks stars in this heartwarming comedy as Viktor Navorski, an Eastern European man who becomes trapped at JFK Airport. Stanley Tucci is Frank Dixon, an airport official who is determined to get rid of Viktor. Tucci is wonderful in the role, both authoritative and conflicted.
Dixon could have been a stock character, but Tucci imbues him with depth and vulnerabilities. He also has his own moral code. He refuses to unfairly arrest Viktor, for example. Dixon is not evil, just a bureaucrat who's also stuck in a dilemma, and he undergoes his own arc over the course of the movie.
9
René Belloq – Raiders of the Lost Ark (1981)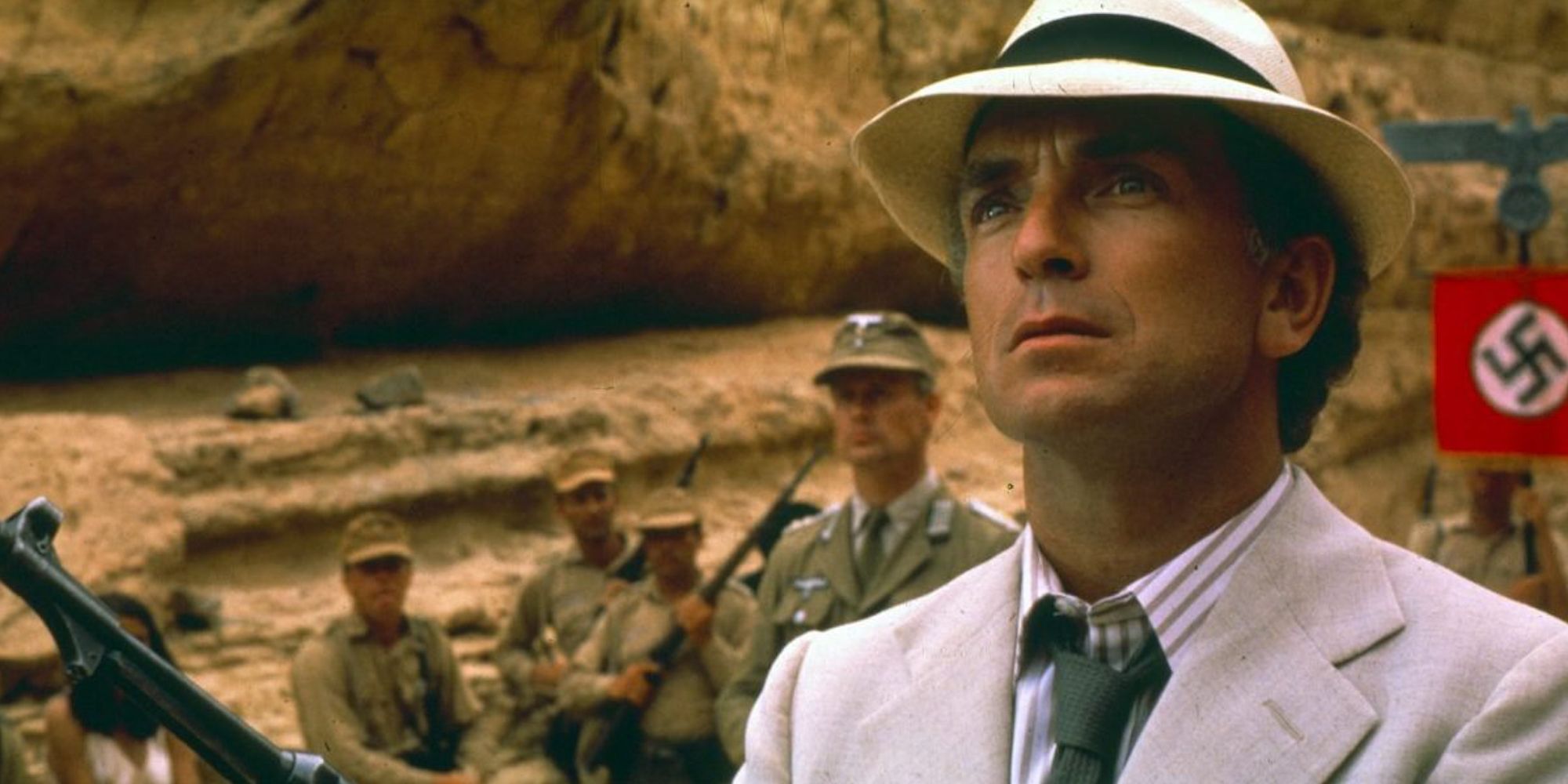 In Raiders of the Lost Ark, French archaeologist René Belloq (Paul Freeman) serves as a compelling foil to Indiana Jones (Harrison Ford). Where Indy is earnest and direct, Belloq is suave and cunning. Both are passionate about ancient artifacts but, unlike Indiana, Belloq is willing to sacrifice his morals in order to achieve his ends. Worst of all, he's happy to align himself with dark forces like the Nazis if necessary.
RELATED: The 10 Best 'Stoner Noir' Movies, Ranked
Freeman's performance is fantastic and certainly committed (remember that unscripted moment where a fly crawls on his face but he just keeps going?). According to Empire, Spielberg cast Freeman in the role after watching him in the docudrama Death of a Princess and being "captivated by his piercing eyes".
8
The Driver – 'Duel' (1971)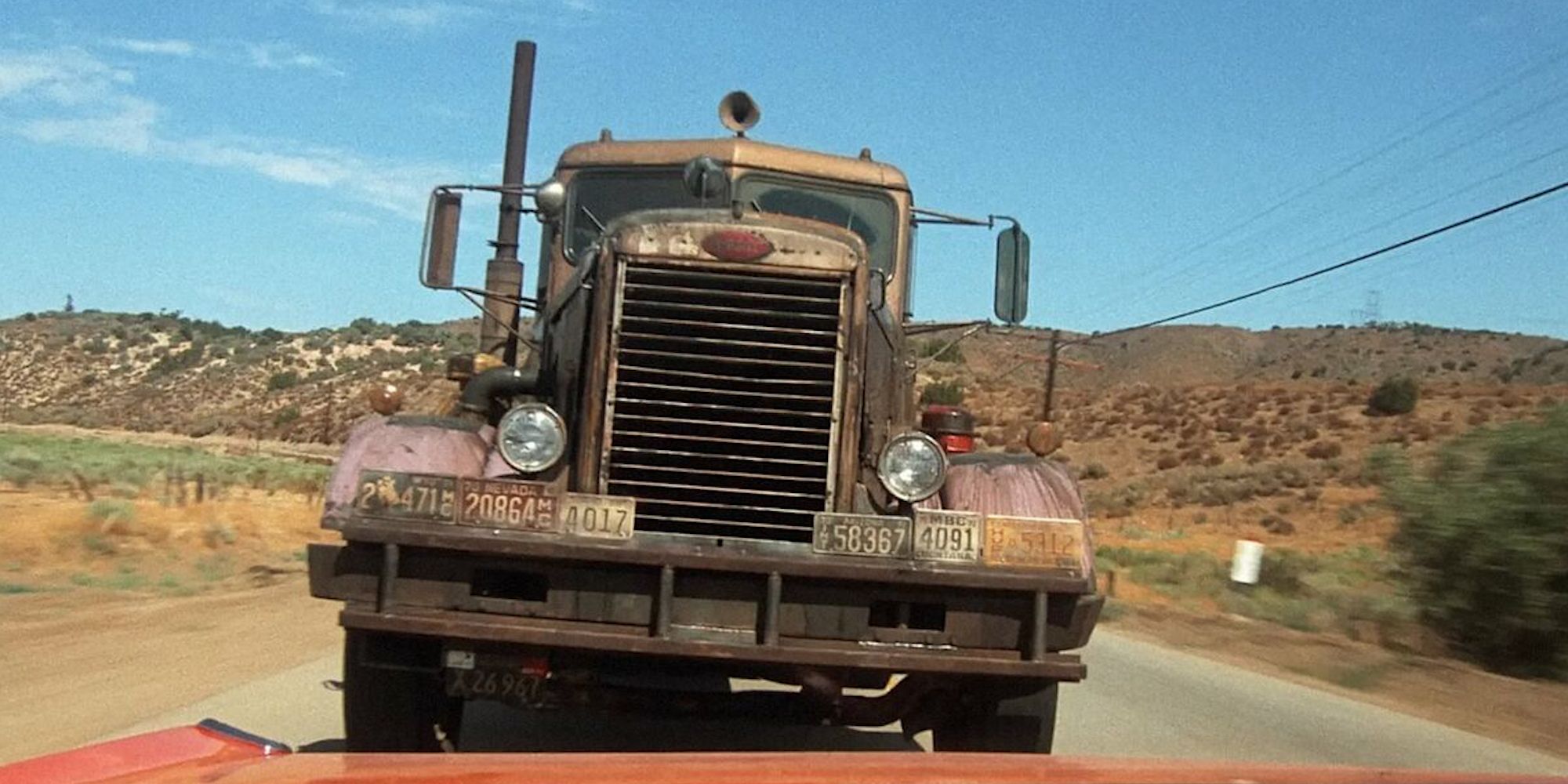 see more : 12 Best Romance Movies That Incorporate Time Travel, Ranked
Spielberg's feature debut centers on David Mann (Dennis Weaver), a mild-mannered businessman on a routine drive through the California desert. However, his journey takes a nightmarish turn when he becomes the target of a relentless and malevolent truck driver (Carey Loftin) The faceless antagonist, represented only by the menacing grill of his massive rig, turns Mann's peaceful drive into a harrowing battle for survival.
RELATED: 10 Niche Movies That Deserve More Attention, According to Reddit
As the driver pursues Mann, Spielberg continuously ratchets up the tension, using the vast, empty landscape to amplify protagonist's the isolation and helplessness. They engage in deadly games of cat-and-mouse on the road, with the driver appearing more like an unfeeling force of nature than a person at all.
7
Lamar Burgess – 'Minority Report' (2002)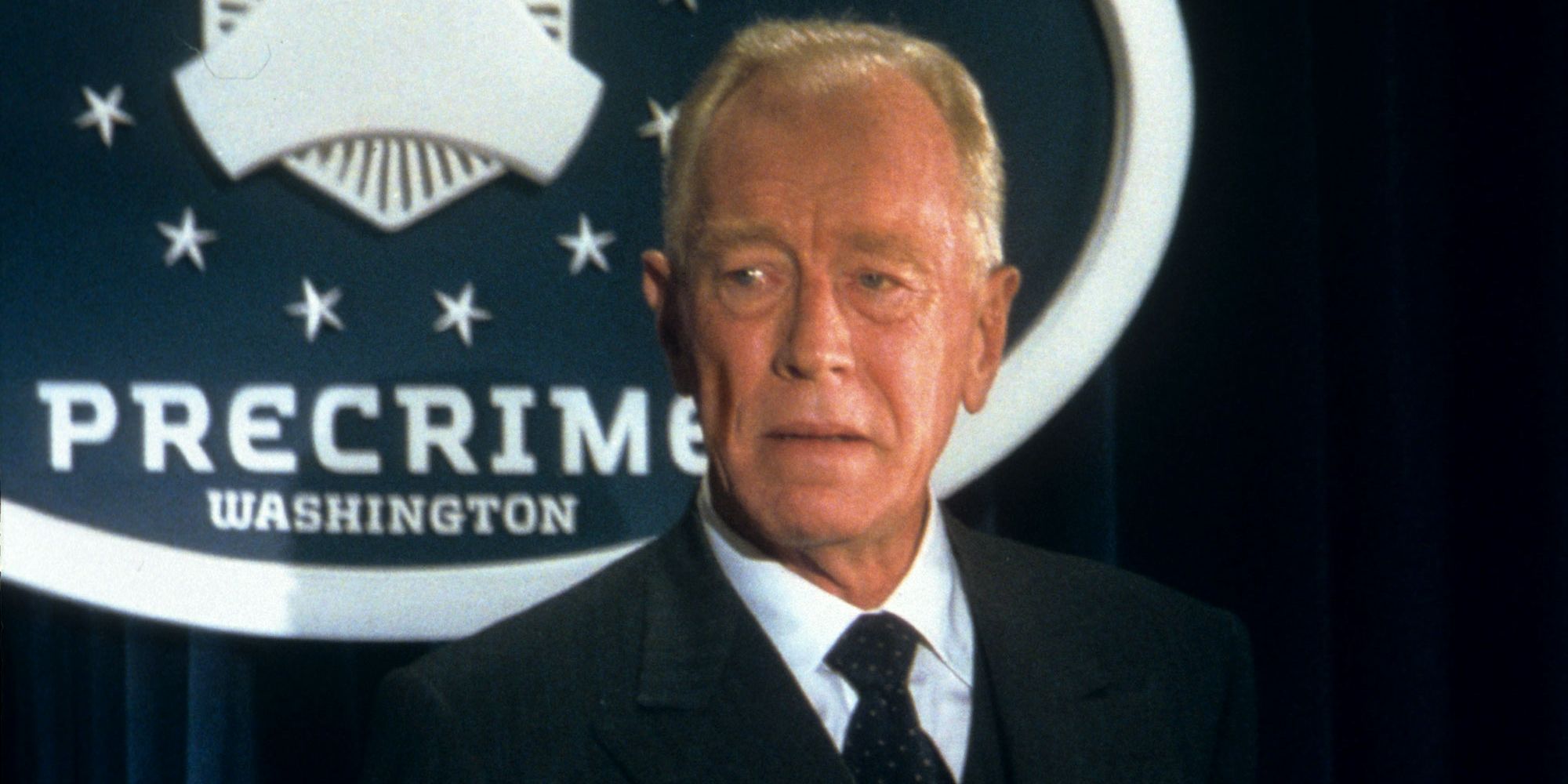 Played with calculated charisma by Max von Sydow, Lamar Burgess is the director of Minority Report's Pre-Crime Division, a law enforcement agency that uses precognitive abilities to apprehend criminals before they commit their crimes. Burgess exudes an air of paternalistic authority, emphasizing the greater good achieved by preventing crime.
However, beneath his composed exterior lies a web of secrets and manipulation that unravels as the story unfolds. Burgess's influence reaches everywhere, octopus-like, and he's willing to do anything to maintain control.
6
Captain Hook – 'Hook' (1991)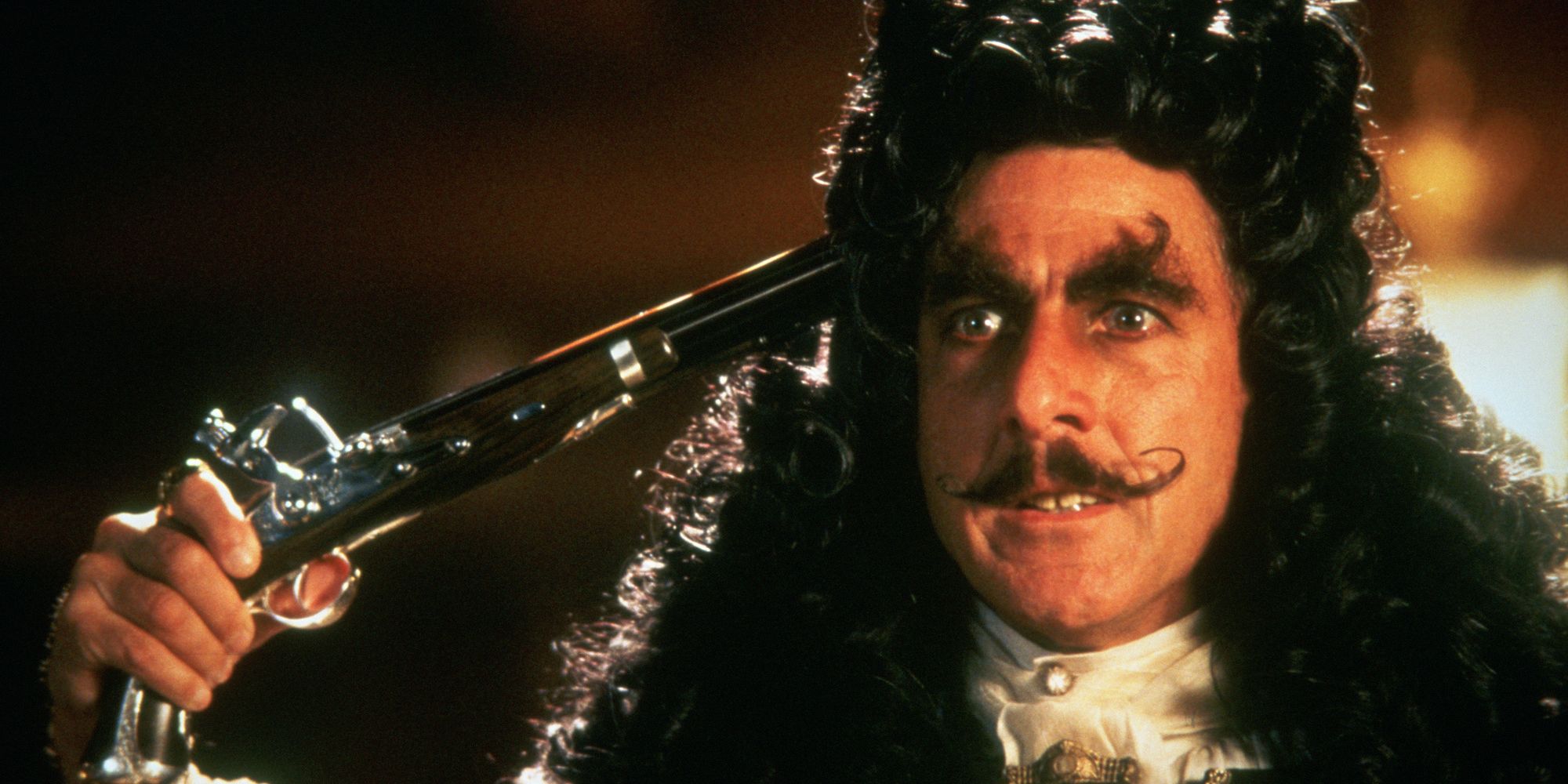 Captain Hook takes center stage in Spielberg's riff on Peter Pan, portrayed with deliciously wicked flair by Dustin Hoffman. As the arch-nemesis of the grown-up Peter (Robin Williams), Hook is a larger-than-life figure, equal parts theatrical, obsessive, and nefarious.
He's egotistical yet charming, with a penchant for extravagant attire and grandiose speeches. Yet, beneath Hook's bravado lies a crippling fear of aging, symbolized by the ticking-clock crocodile that pursues him.
5
Mola Ram – 'Indiana Jones And The Temple Of Doom' (1984)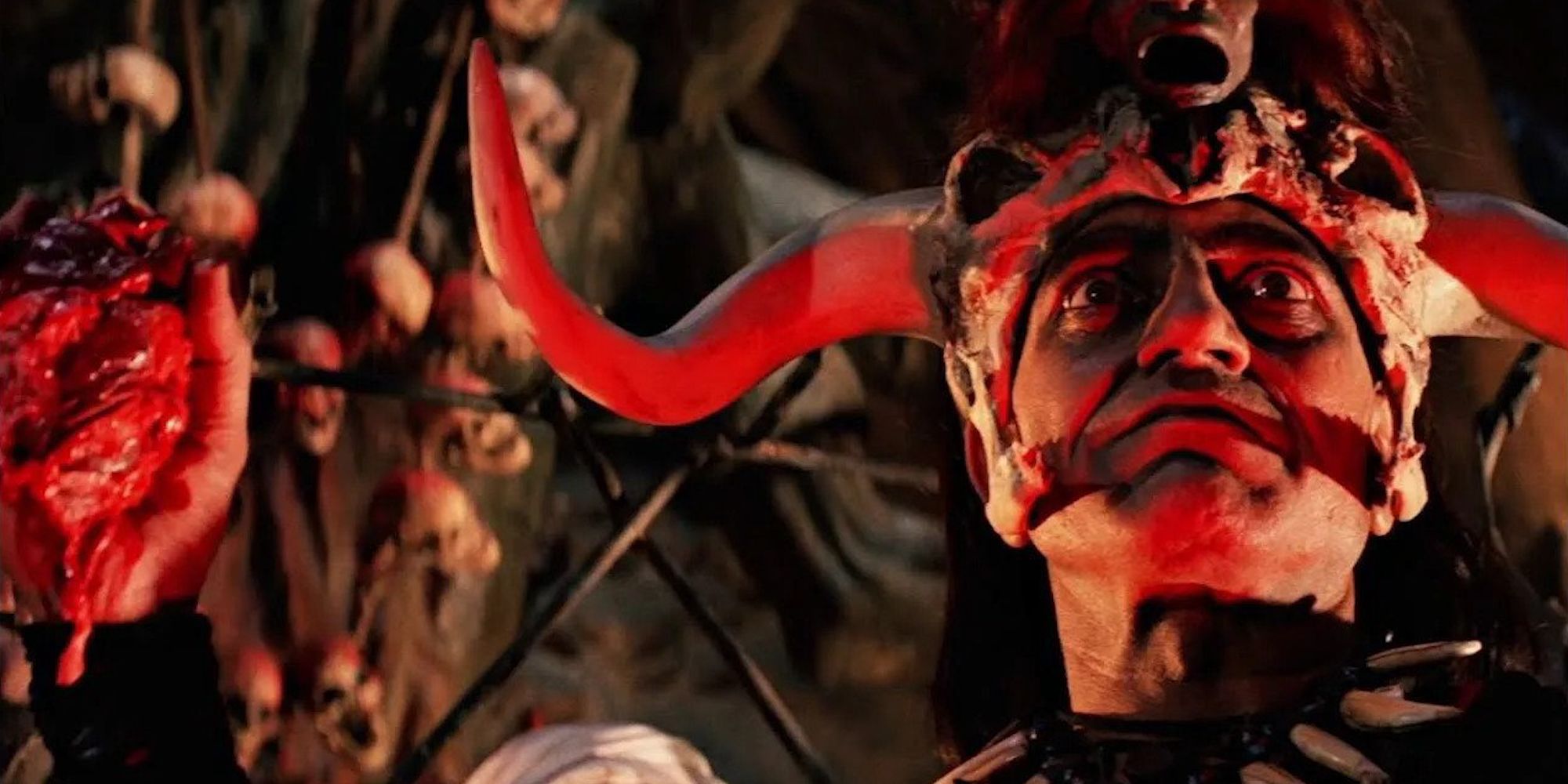 Mola Ram (Amrish Puri) is the malevolent and charismatic high priest of the Thuggee cult in Temple of Doom. Zealous and murderous, Ram harnesses the power of dark magic in service of his wicked goals. The scenes in which we meet Ram, where children are flogged and sacrificed, were actually the reason the movie received the first-ever PG-13 rating.
George Lucas wanted the antagonist to be much scarier than those in Raiders. As a result, Ram feels like a fusion of some of the most terrifying symbols in literature and mythology, from his cow skull headdress to the shrunken heads he keeps as trophies.
4
Aliens – 'War Of The Worlds' (2005)
Spielberg brought H.G. Wells' influential novel to vivid life with this adaptation. In the movie, Earth becomes the battleground for a relentless extraterrestrial invasion. The story unfolds from the perspective of Ray Ferrier (Tom Cruise), who finds himself thrust into the chaos when colossal tripod war machines emerge from the ground.
The movie is a little uneven, but there's no denying the potency of its vision of aliens. Spielberg draws on classic ideas of what extraterrestrials look like but makes them seem believable and scary once more. Visual effects supervisor Pablo Helman took cues from jellyfish and amphibians for the Tripods, in the process setting a new standard for the look of aliens in film.
3
Raptors – 'Jurassic Park' (1993)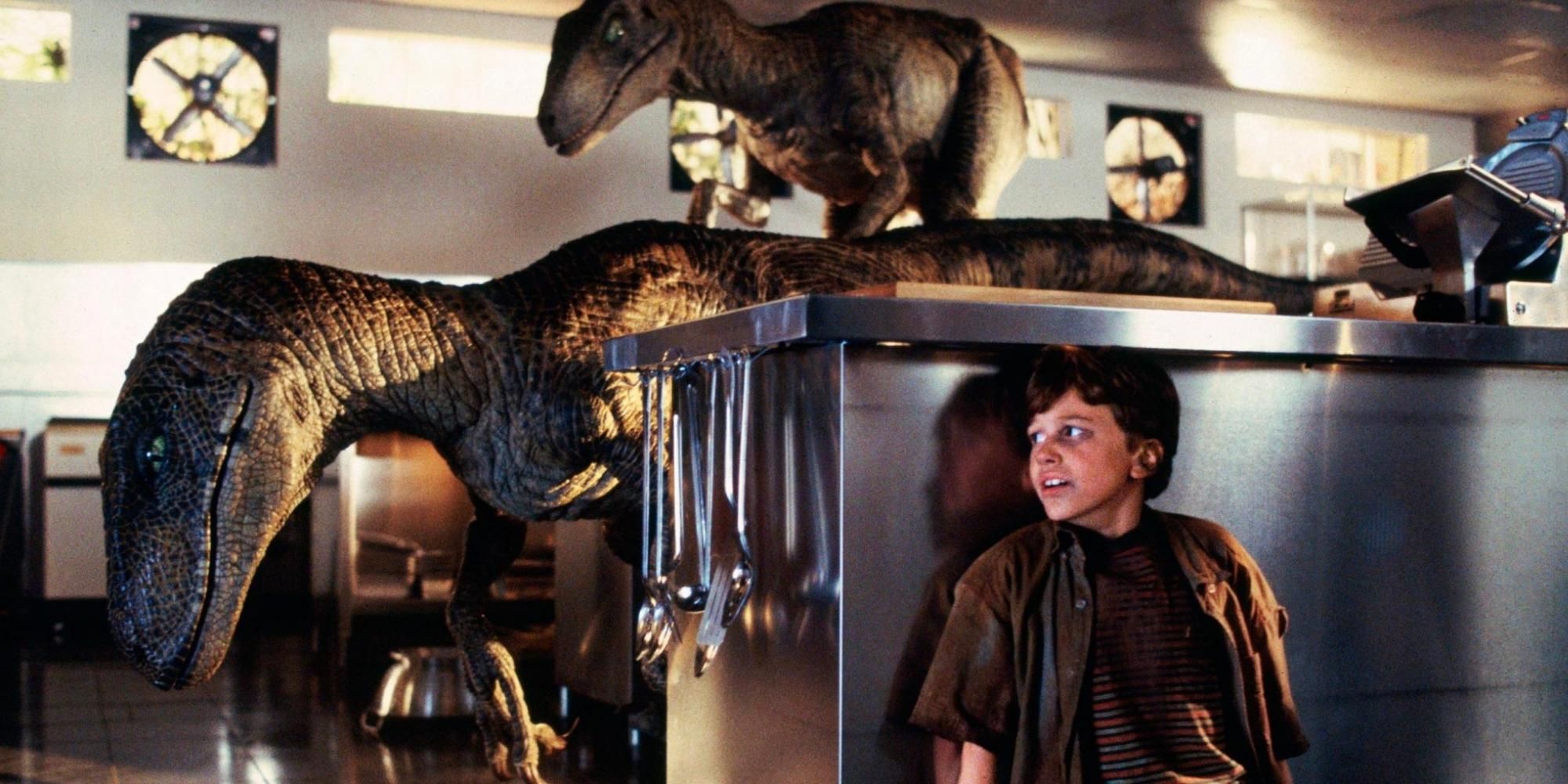 "They're lethal at eight months, and I do mean lethal. I've hunted most things that can hunt you, but the way these things move…" The T-rex in Jurassic Park is iconic, but the film's real frighteners are the smart, sly, speedy velociraptors. Crafted with a mix of practical effects and pioneering CGI, the raptors are responsible for the movie's tensest moments.
The kitchen scene, where the velociraptors hunt the children, stands as a particularly memorable and white-knuckle sequence that showcases their intelligence and adaptability. Their silent stalking, strategic teamwork, and chilling vocalizations almost make one grateful for that meteor.
2
Amon Goth – 'Schindler's List' (1993)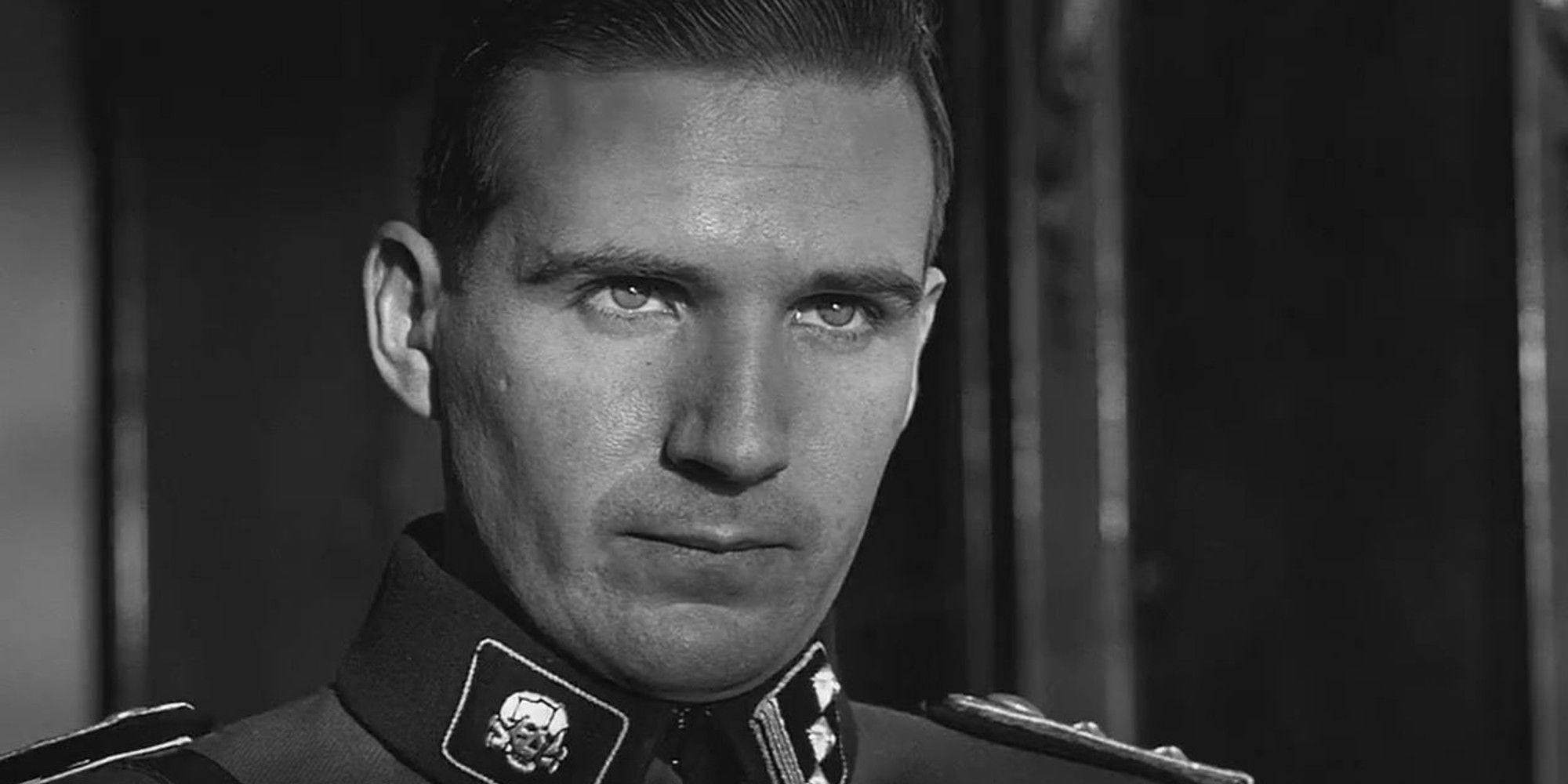 Schindler's List is Spielberg's most desolate film, existing like a black hole in his sunny filmography. It's also one of his finest, in part because of the amazing performances across the board. Chief among them is Ralph Fiennes's portrayal of Nazi officer Amon Goth, the overseer of the concentration camp.
Fiennes is a master at playing villains, and this is his best work. Goth is capricious and volatile, sadistic and complex, all the more frightening for being real. Spielberg has said that he was blown away by Fiennes's audition for the part, saying, "It is all about subtlety: there were moments of kindness that would move across his eyes and then instantly run cold."
1
The Shark – 'Jaws' (1975)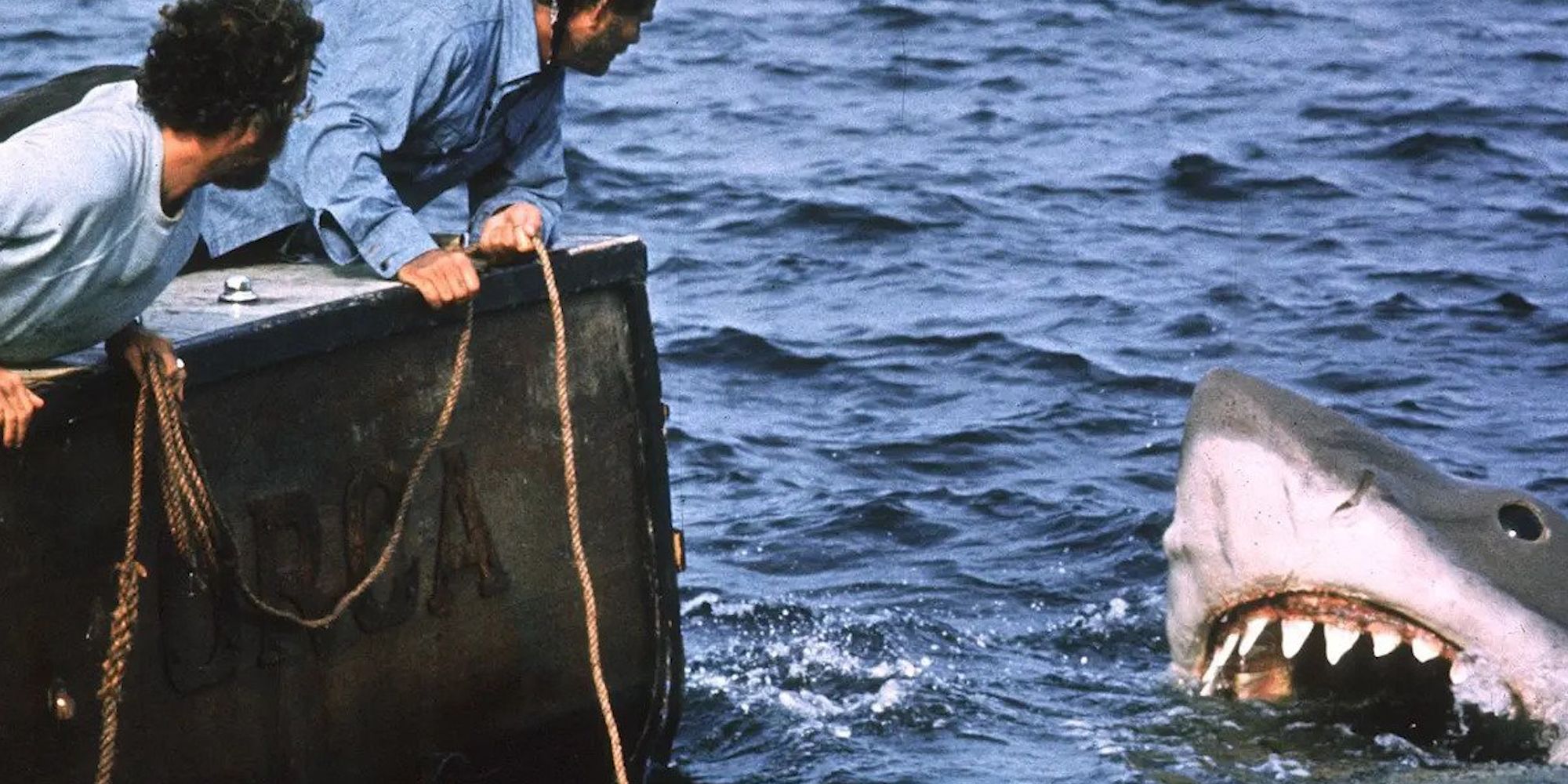 Jaws blew every creature feature that had come before straight out of the water, introducing audiences to an animatronic great white shark that's just as scary now as it was then. The beast devastates the tranquil coastal town of Amity, gruesomely picking off swimmers one by one.
It's all the more effective because we only get flashes of the shark, at least during the first half. It seems to always lurk just offscreen, with John Williams's menacing theme music heralding its arrival. The shark still holds up, because the practical effects are so believable and because Spielberg knew how to shoot his monster for maximum impact. Simply put, it's nightmare fuel.
NEXT: 10 Actors Whose Final Film Was a Fitting End to Their Career, According to Reddit
Source: https://dominioncinemas.net
Category: Lists