Florence Pugh's portrayal of Jean Tatlock in Oppenheimer has once again underscored her prowess as an actress of remarkable depth and range. From her compelling and commanding presence in the 2023 biographical thriller to her breakthrough in an indie drama, Pugh's trajectory in Hollywood has been meteoric. In fact, Pugh secured a key role in the highly anticipated sequel to Dune, solidifying her esteemed stature as one of the most sought-after A-list talents today.
Whether she commands the spotlight as a fearless heroine in a Marvel film or graces the screen as the enigmatic protagonist of a bone-chilling horror movie, Pugh's talent knows no bounds. That's why it's no surprise that multiple entries in Pugh's filmography have garnered soaring praise on IMDb.
10
'The Wonder' (2022)
IMDb Rating: 6.6/10
Sebastián Lelio'sThe Wonder masterfully brings Emma Donoghue's gripping novel to life in a period psychological drama that showcases Pugh's exceptional acting prowess. Set after the Great Famine, the film centers on Pugh's character, English nurse Elizabeth "Lib" Wright, who is sent to observe a young fasting girl in rural Ireland.
RELATED: The Best Psychological Horror Movies on Netflix Right Now
The Wonder received widespread acclaim from both critics and audiences due in large to its production design that beautifully captures the era's atmosphere. The movie confidently examines faith, suffering, and human connection ⁠— which then allows it to strike a chord with viewers. Critics also lauded Pugh's remarkable performance, noting her ability to convey both Lib's pragmatism and her evolving emotional journey.
9
'Black Widow' (2021)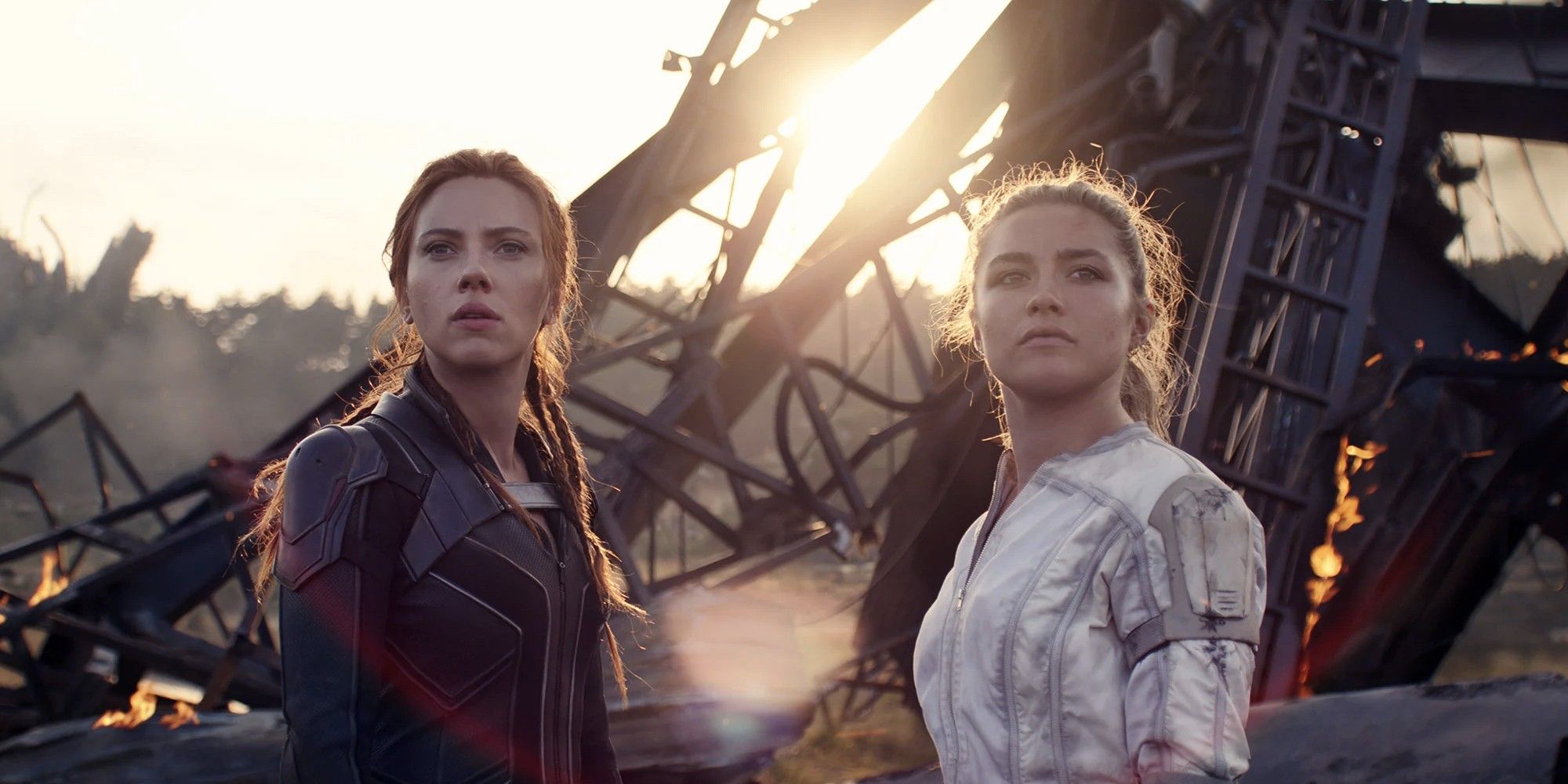 IMDb Rating: 6.7/10
Pugh takes the Marvel Cinematic Universe by storm with her portrayal of the reliable side character Yelena Belova, Natasha Romanoff's (Scarlett Johansson) sister, in the movie Black Widow. The film serves as both a thrilling action-packed spectacle and an exploration of Natasha's enigmatic past. Notably, it marks Scarlett Johansson's final depiction of the iconic character.
Viewers embraced the film's blend of espionage and emotion, along with Pugh's standout performance. Her Yelena brings a mix of wit, vulnerability, and badassery, earning accolades from audiences and critics alike. But while the movie was praised for its character-driven approach, some critics noted subpar CGI in comparison to previous MCU offerings.
8
'Lady Macbeth' (2016)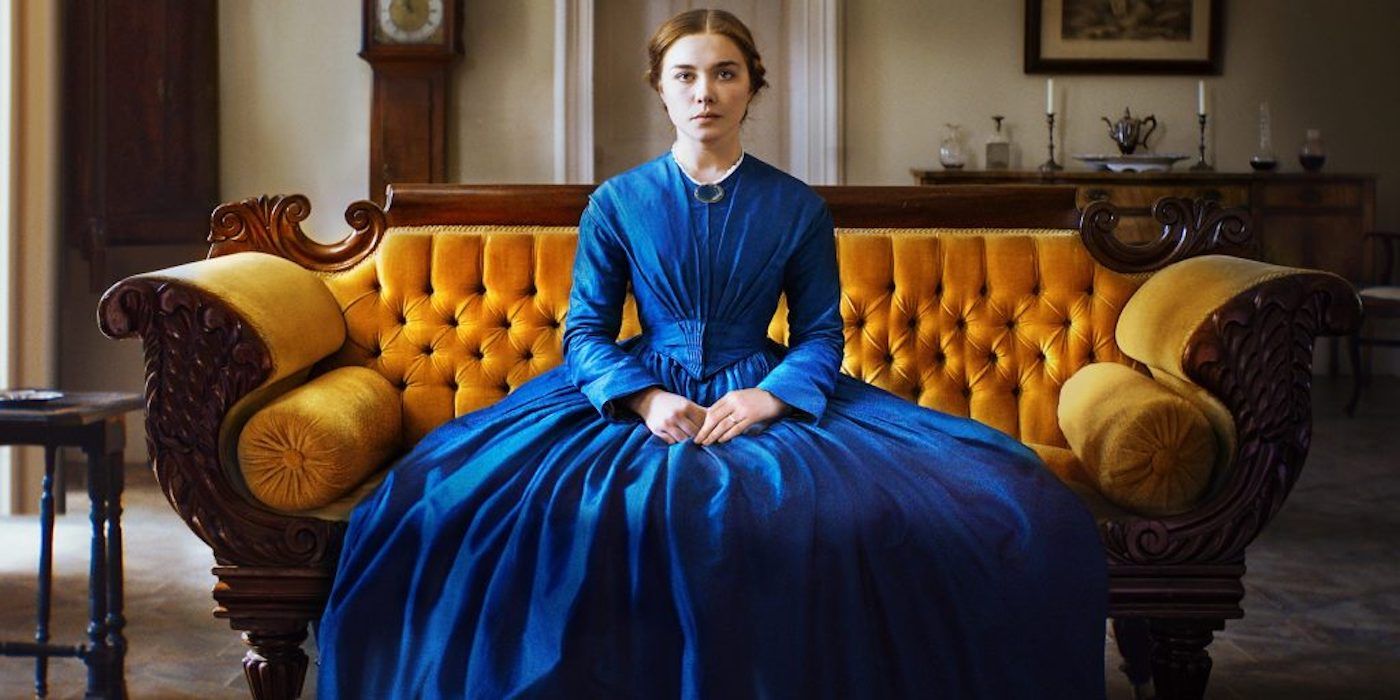 IMDb Rating: 6.8/10
Lady Macbeth, directed by William Oldroyd, is a compelling period drama that showcases Pugh's exceptional range as an actress. Set in 19th-century rural England, the film offers a refreshing take on Victorian literature, infusing it with contemporary sensibilities.
see more : The 10 Best Movies of 1966, Ranked
Pugh delivers a magnetic performance as Katherine, a young woman trapped in a loveless marriage. The plot takes a dark turn when she embarks on an illicit affair that leads to a series of shocking events. Oldroyd's direction balances tension and restraint, creating an unsettling atmosphere that keeps viewers captivated. Lady Macbeth stands as a testament to Pugh's early prowess as it sets the stage for her remarkable career in the world of cinema.
7
'Outlaw King' (2018)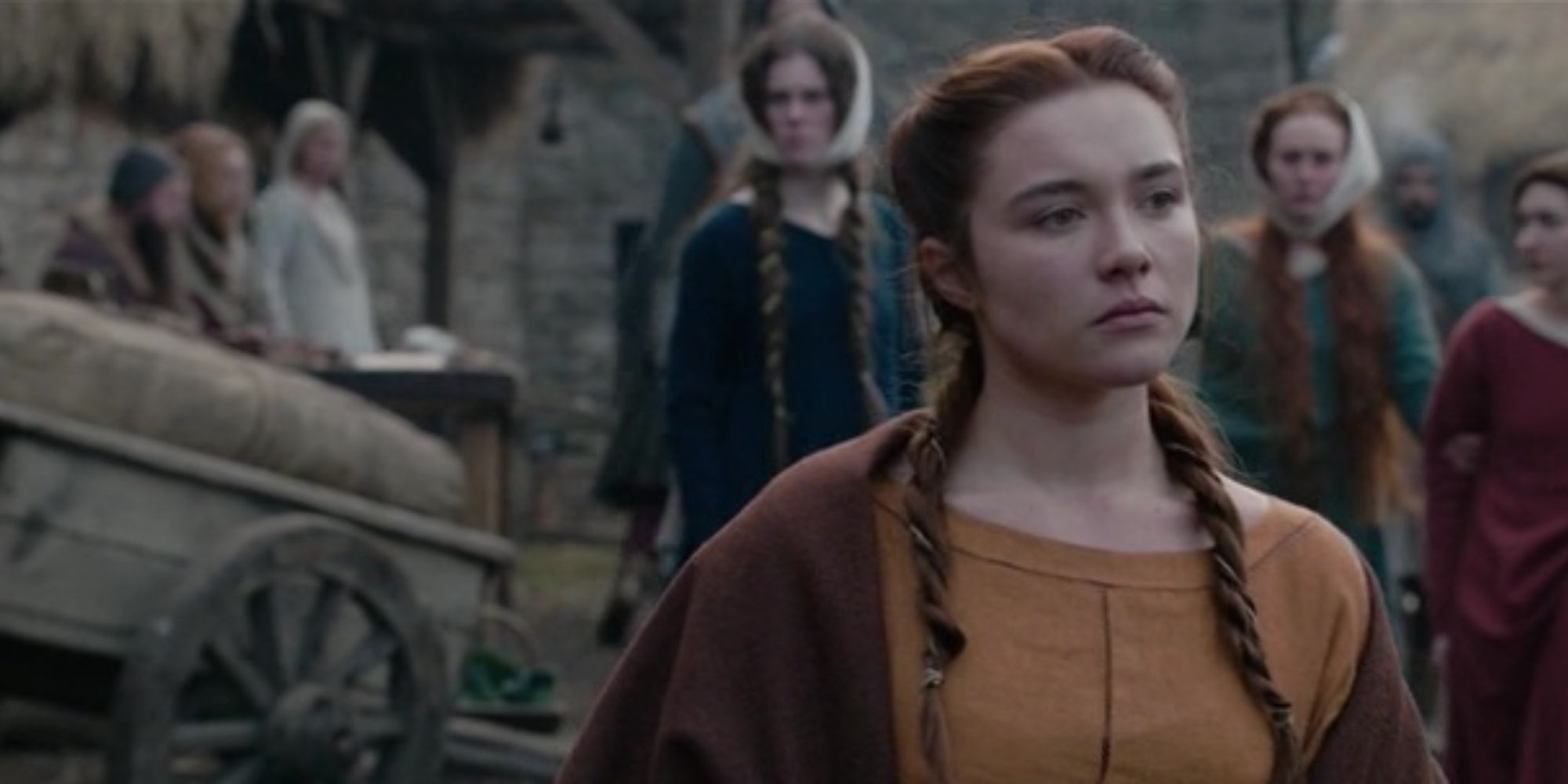 IMDb Rating: 6.9/10
Based on Robert the Bruce's struggle for Scottish independence, Outlaw King is a must-watch historical drama. The movie chronicles Robert the Bruce's uprising against English rule after William Wallace's death ⁠— showing his fierce confrontations, strategic affiliations, and resolute pursuit of a united nation.
RELATED: Chris Pine's 10 Best Movies, Ranked According to IMDb
The role of Elizabeth de Burgh, Robert's strong-willed wife who stands by his side during tumultuous times is played by Pugh. The film captivated audiences with its depiction of history and Pugh's performance as a medieval noblewoman. Outlaw King offers a window into a pivotal period in Scottish history, and Pugh's contribution to the film's emotional resonance is noteworthy.
6
'A Good Person' (2023)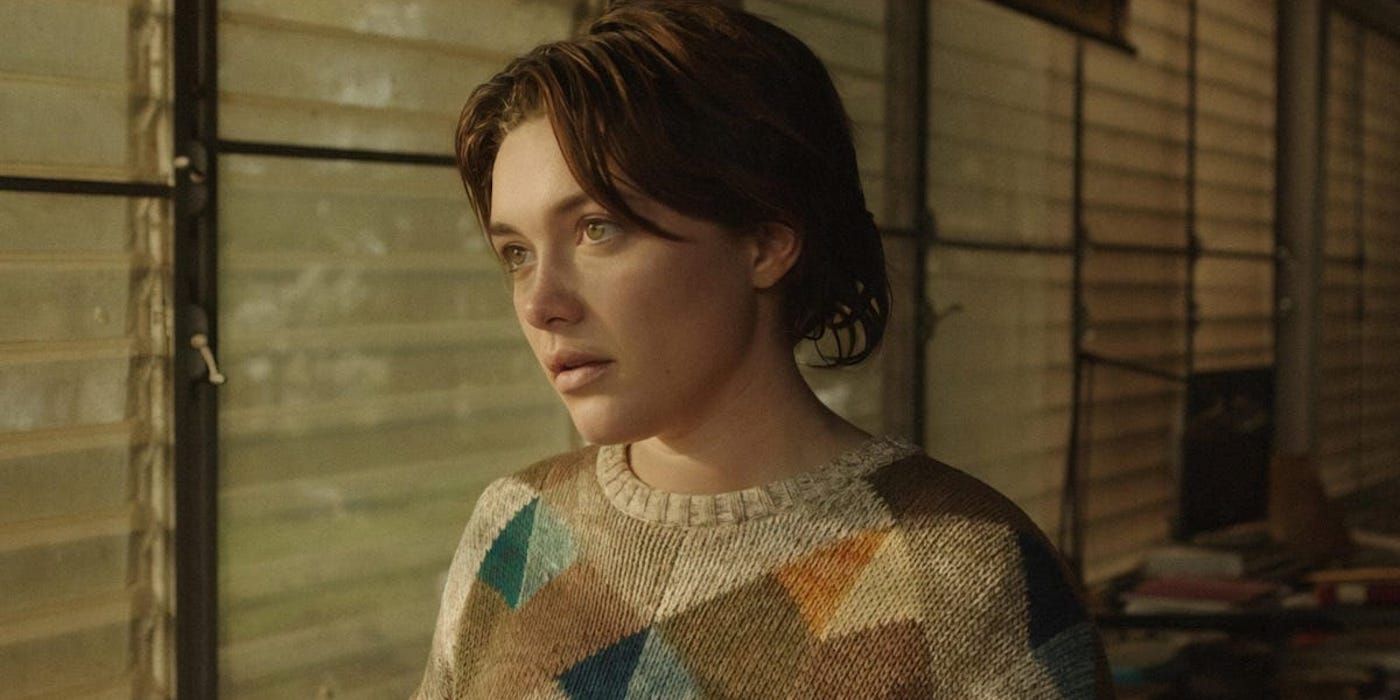 IMDb Rating: 7.0/10
In A Good Person, Pugh plays the role of Allison Johnson, an aspiring musician who struggles with addiction and guilt after a gruesome accident. Directed by Pugh's then-beau Zach Braff, the compelling drama unravels the intricate threads of self-discovery and redemption that are centered on Allison's journey toward recovery.
The intriguing exploration of addiction and its impact have drawn viewers into the film. Pugh's extraordinary portrayal of Allison's complex emotional state has also added depth to the character's narrative, making the film feel authentic, real, and genuine.
5
'Fighting With My Family' (2019)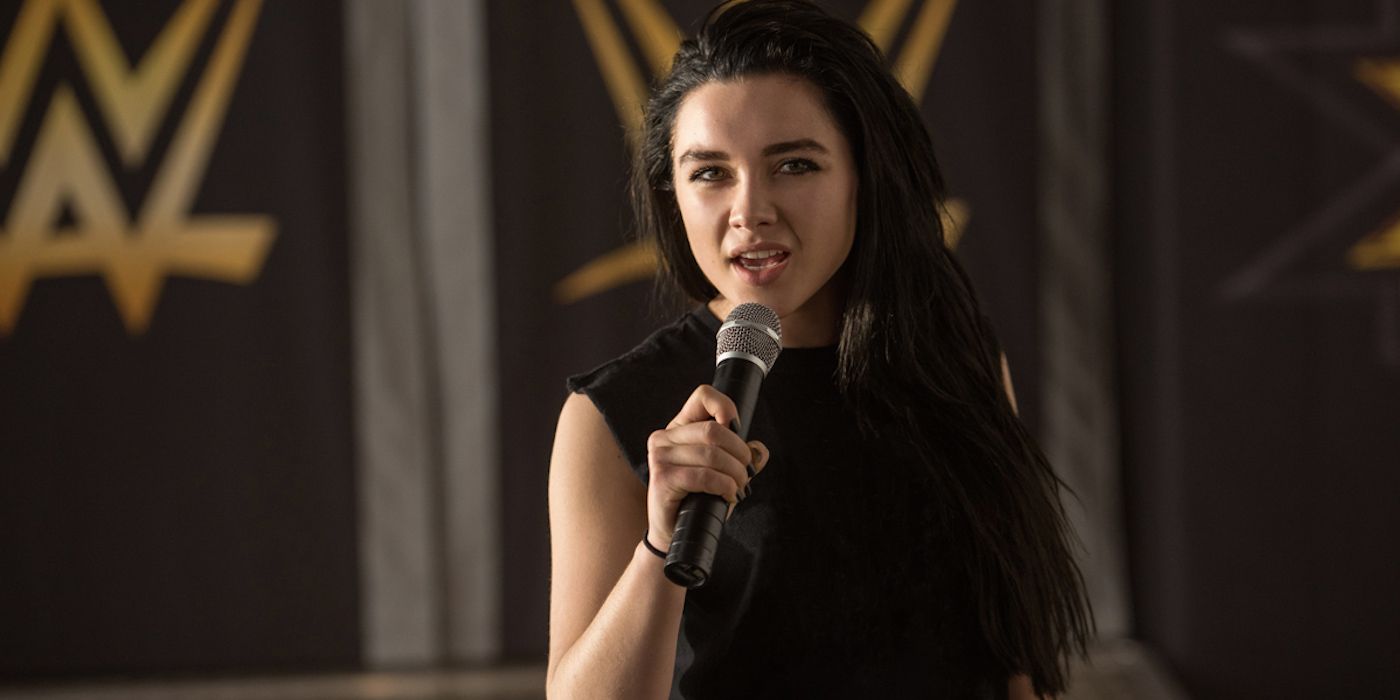 see more : The 10 Best 'Strays' Characters, Ranked by Likability
IMDb Rating: 7.1/10
Directed by Stephen Merchant, Fighting With My Family is a sports comedy-drama that's based on the life of WWE wrestler Paige who is played by Pugh. Paige, also known as Saraya Knight, is a young wrestler from a working-class family who does her best to achieve her dreams in the world of professional wrestling.
The film's heartwarming narrative and Pugh's performance of Paige's determination struggles and triumphs have captivated audiences. Despite being a film about dysfunctional families, Fighting With My Family manages to balance its heavy themes with many comedic and emotional moments. It's an inspiring and entertaining underdog story that's made better by Pugh's performance.
4
'Midsommar' (2019)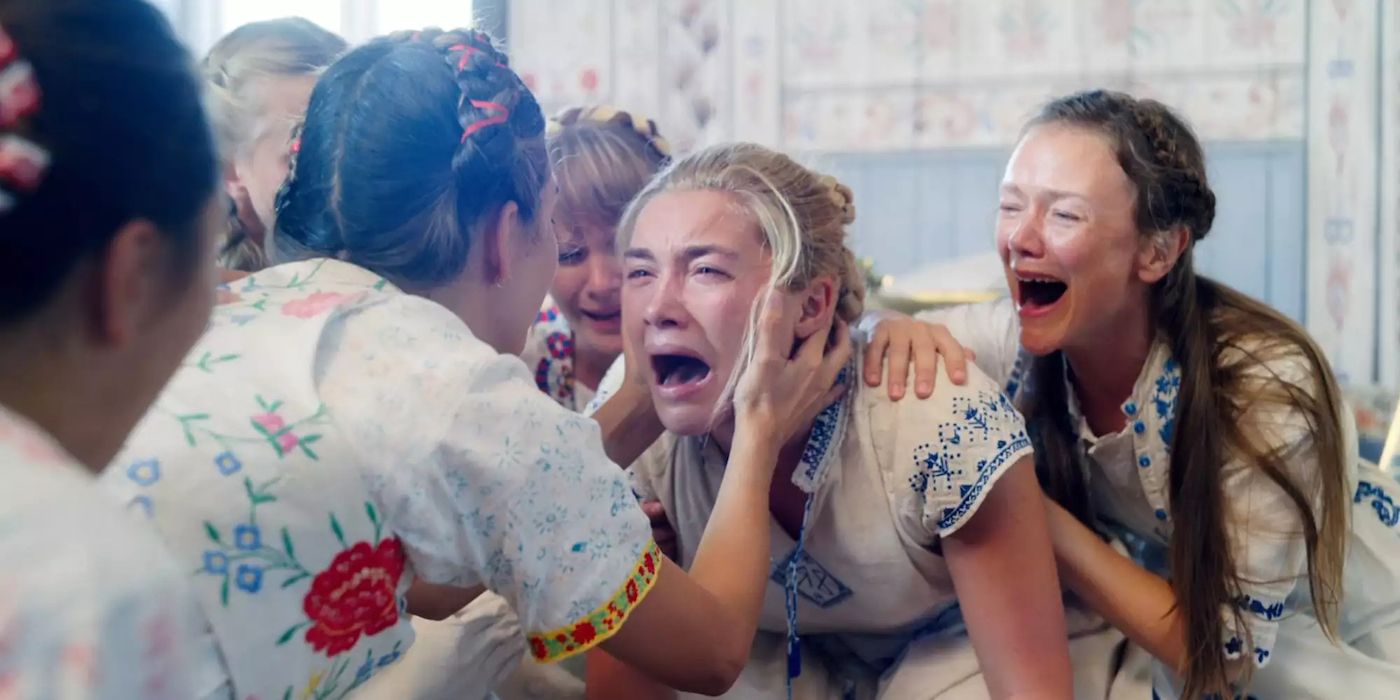 see more : The 10 Best 'Strays' Characters, Ranked by Likability
IMDb Rating: 7.1/10
Perhaps one of A24's most successful films is the folk horror film Midsommar. Directed by Ari Aster, Midsommar tells the story of a group of friends who have decided to attend a rare Swedish midsummer festival. In the movie, Pugh's takes on the character of Dani, a woman who recently lost her family and soon finds herself entangled in disturbing rituals.
RELATED: The 12 Best A24 Movies of All Time, Ranked According to Letterboxd
Pugh's intense portrayal of Dani's emotional journey contributes to the film's unsettling atmosphere. In addition, audiences were captivated by Pugh's ability to convey Dani's vulnerability, grief, and eventual empowerment. Midsommar subverts genre expectations and stands as a testament to Pugh's versatility as an actress, solidifying her as a rising star in the industry.
3
'Little Women' (2019)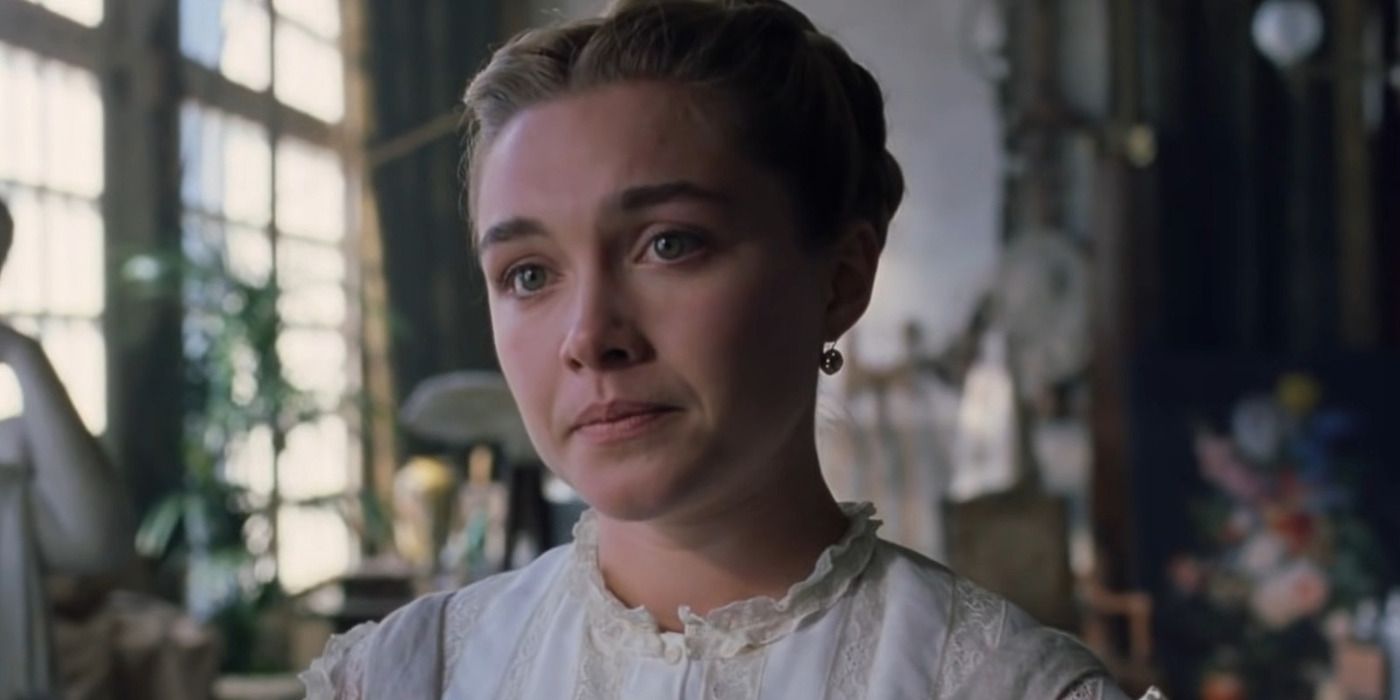 IMDb Rating: 7.8/10
The fifth and most recent adaptation of Little Women has been brought to the silver screen by Greta Gerwig. Based on Louisa May Alcott's timeless novel, Little Women puts the spotlight on the four March sisters as they navigate love, ambition, and societal expectations in Civil War-era America.
The talented and ambitious Amy March was portrayed by Pugh. Little Women has received a lot of praise thanks to Gerwig's fresh take on the classic story that interweaves the past and the present. With its sincere exploration of sisterhood and societal expectations, Little Women has positively resonated with both new and old fans.
2
'Puss in Boots: The Last Wish' (2022)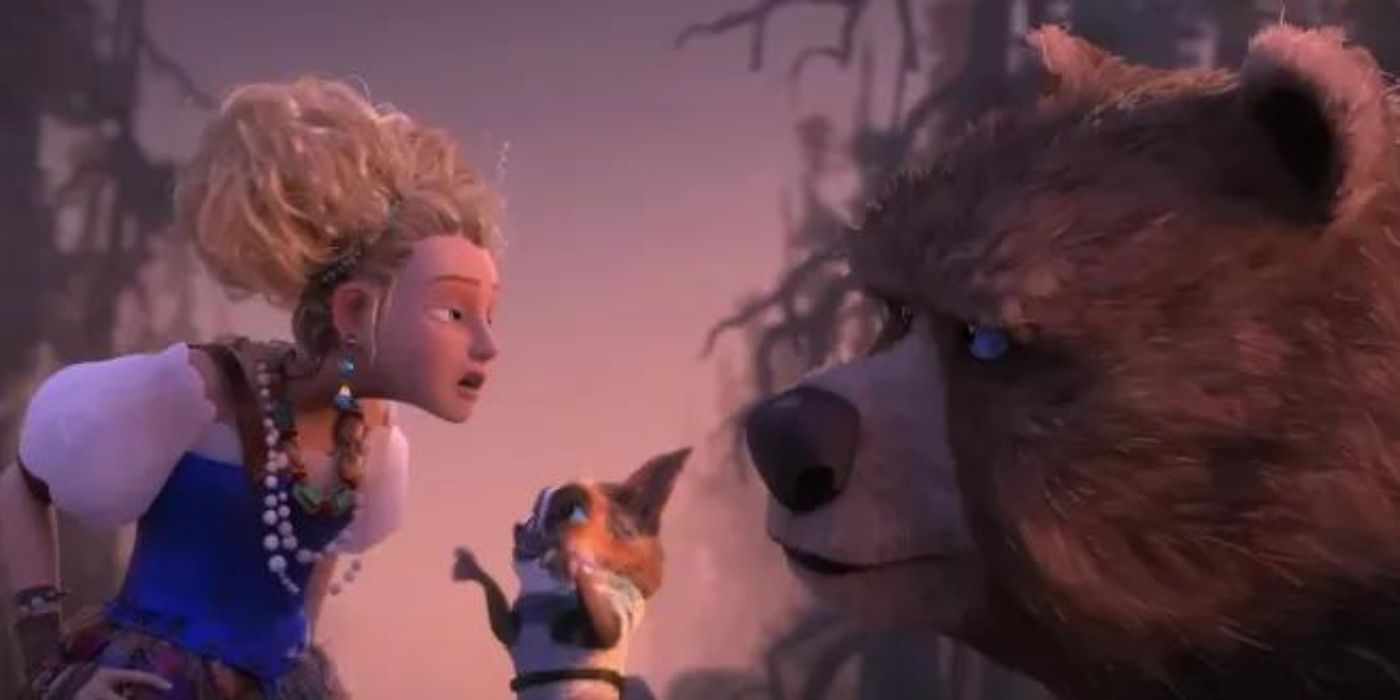 IMDb Rating: 7.9/10
One of the best films in the Shrek franchise, Puss in Boots: The Last Wishis an animated film that follows the beloved titular character. Puss in Boots must confront his fears and reconcile with his ex-fiancee Kitty Paws in the movie ⁠— all while going on a quest to find the mythical Last Wish for the Wishing Star.
Pugh plays the Goldilocks in the movie, a leader of a crime family who seeks the Last Wish to reunite with her biological family. Puss in Boots: The Last Wish has been received well due to its infectious cast chemistry, Banderas' charismatic performance, and highly-stylized animation.
1
'Oppenheimer' (2023)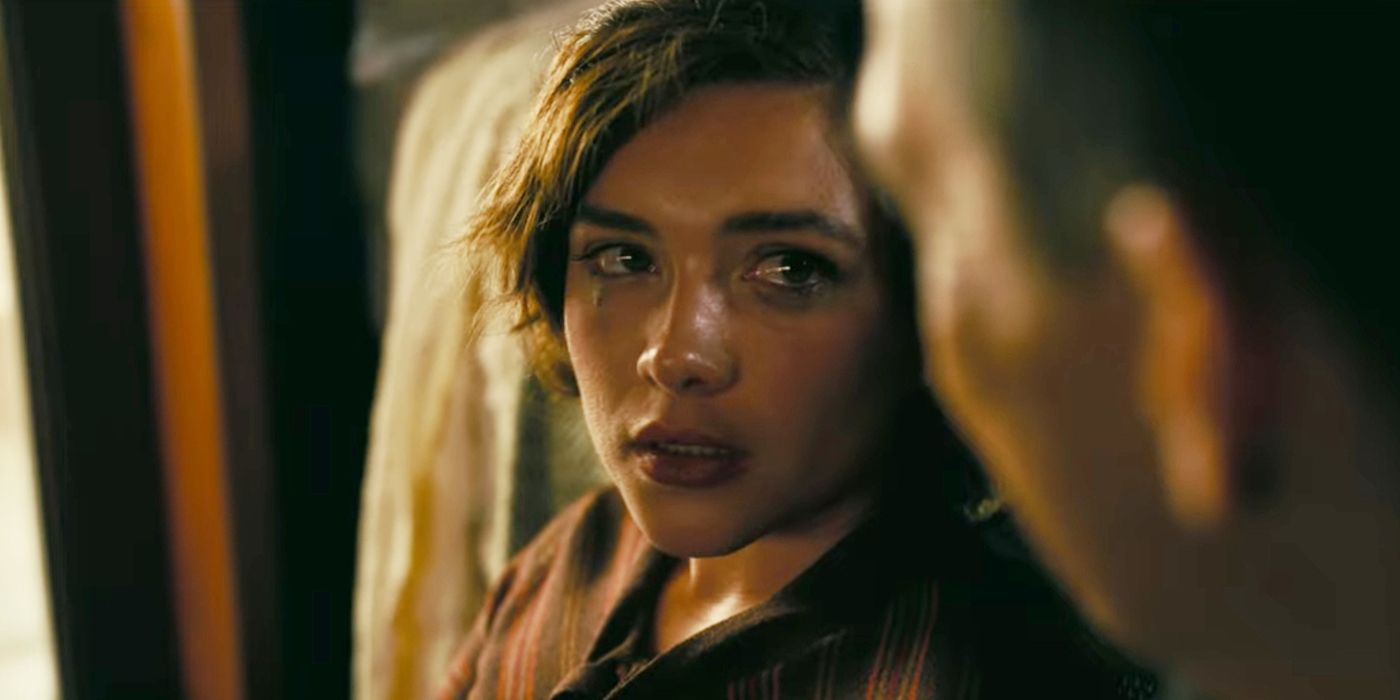 IMDb Rating: 8.6/10
Christopher Nolan's Oppenheimer is a biographical drama that takes a look at the life and work of J. Robert Oppenheimer, the brilliant physicist behind the development of the atomic bomb during World War II. In the movie, Pugh masterfully embodies Jean Tatlock, a pivotal presence in Oppenheimer's personal and professional life.
The film's historical precision, intricately woven narrative, and Nolan's distinct cinematic approach have culminated in an unparalleled and immersive encounter that can be fully embraced within the confines of a movie theater. The film's success is attributed to its incredible cast performances and unique cinematic treatment, which involves a non-linear narrative structure and awe-inspiring visuals.
KEEP READING: The 10 Best 'Oppenheimer' Characters, Ranked
Source: https://dominioncinemas.net
Category: Lists