Quentin Tarantino clearly delights in writing villains. His filmography is chock-full of nefarious schemers, brutal killers, and slime-balls of all kinds. Even his protagonists tend to have a pretty hefty dark side.
QT's best villains tend to be loquacious and magnetic, marrying ruthlessness with a sense of humor. Somehow, he usually succeeds in making these characters both larger-than-life and totally believable. It remains to be seen what antagonists will be introduced in his next, final movie, but now's as good a time as any to look back at the most memorable baddies he's contributed to the screen so far.
The following entries contain spoilers for the films and characters discussed.
10
Daisy Domergue — 'The Hateful Eight' (2015)
Practically every character in The Hateful Eight is a villain, but the most memorable performance belongs to Jennifer Jason Leigh as Daisy Domergue. She's the fugitive that John "The Hangman" Ruth (Kurt Russell) is transporting to Red Rock to be hanged. As the story unfolds within the confines of a snowbound Wyoming cabin, Daisy's presence ignites simmering conflicts and tests the limits of trust among the titular eight.
RELATED: The 10 Most Suspenseful Movies of All Time, According to Reddit
Leigh is spellbinding in the role, absolutely nailing the character's mix of cunning, vulnerability, and deception. She's a real mastermind who would have emerged from the blizzard victorious if not for the unlikely alliance between Mannix (Walton Goggins) and Warren (Samuel L. Jackson).
9
Calvin Candie — 'Django Unchained' (2012)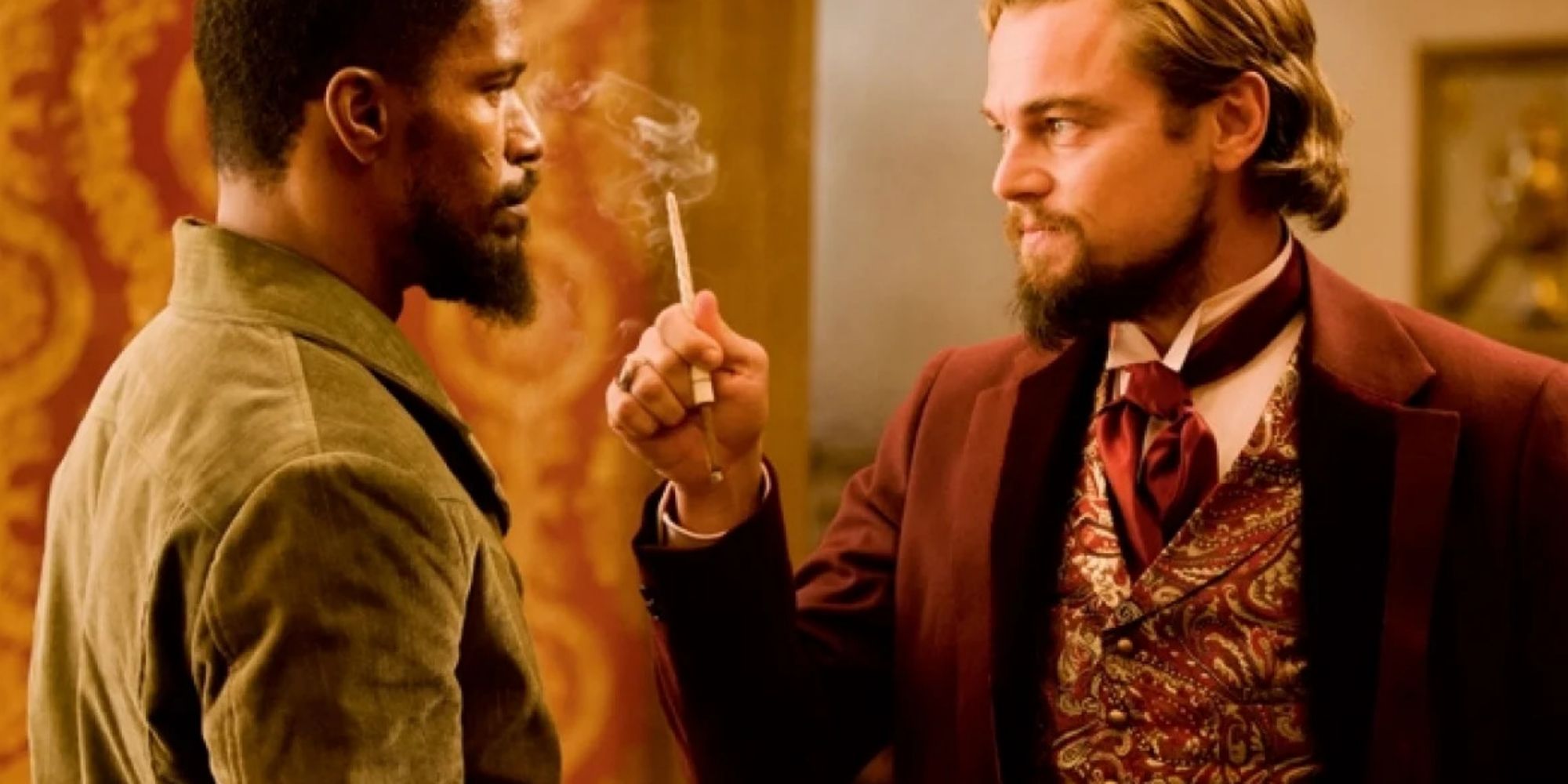 Calvin Candie is Leonardo DiCaprio at his most vile. Candie is a real anomaly as a spoiled slave owner who oversees his territory like a petulant emperor. He's soft and pampered, with a veneer of sophistication concealing pigheaded maleficence. He's not as straight-up sadistic as some of the other slavers, like Old Man Carrucan (Bruce Dern), but somehow he's even more slimy and detestable. No wonder Schultz (Christoph Waltz) shot him.
RELATED: 10 Niche Movies That Deserve More Attention, According to Reddit
The character is well-written, but it's really DiCaprio's performance that elevates it. He's truly committed to the character, as in the scene where he accidentally cut his hand on a broken glass but kept going, so much so that Tarantino included the take in the final film.
8
Stephen — 'Django Unchained' (2012)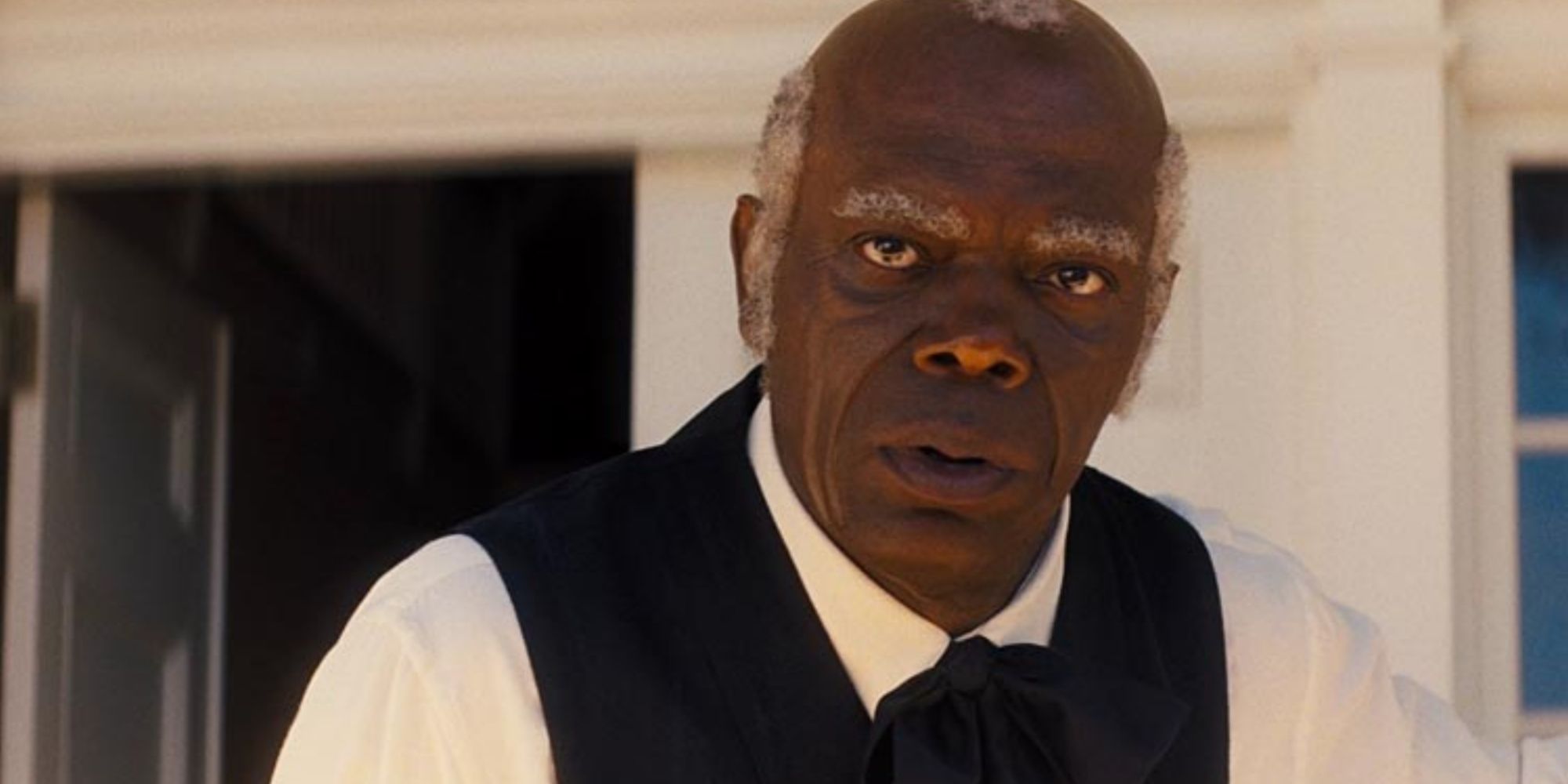 Candie may own the slave plantation, but it's his head house slave Stephen (Samuel L. Jackson) that seems to really pull the strings. Stephen is Candie's closest confidant, who wields his intimate knowledge of his master to maintain his own status and manipulate the world around him. At times, Candie even takes direct orders from Stephen, like when Stephen tells him, "Meet me in the library."
RELATED: The 10 Best 'Stoner Noir' Movies, Ranked
Stephen can be sycophantically charming, but he's also cruel and sinister, and his treatment of the other slaves is even more horrific given that he is enslaved himself. It's not for nothing that Stephen is the final foe that Django (Jamie Foxx) must vanquish before riding off to his destiny.
7
Ordell Robbie — 'Jackie Brown' (1997)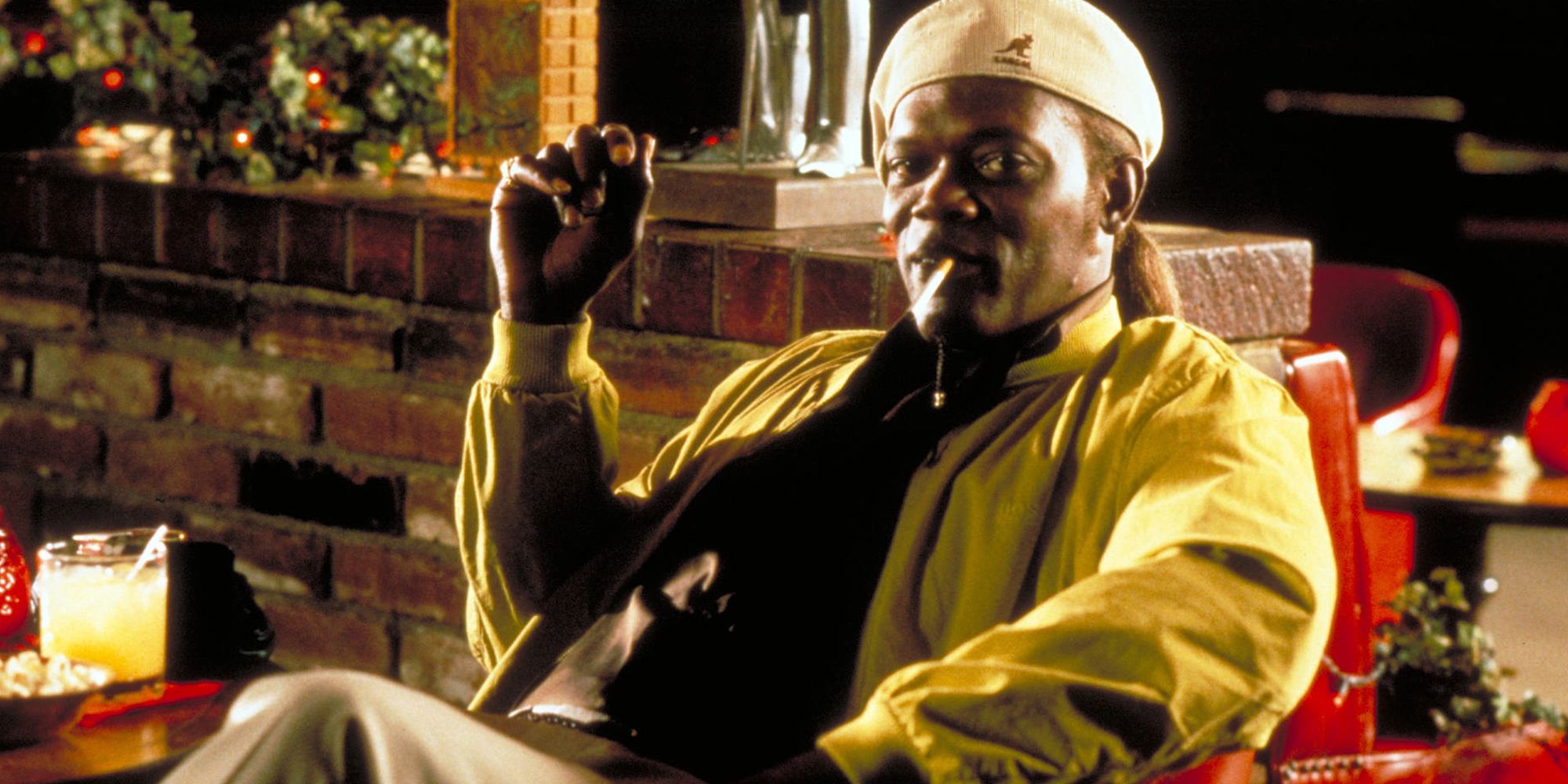 Jackson delivers one of his very best performances in Jackie Brown as Ordell Robbie, a charismatic and menacing arms dealer. He's scary because he's so realistic. Rather than being evil and vicious throughout, he's often funny and friendly but is able to unleash violence with cold-blooded calm.
Robbie's best scene is the one where he convinces his courier Beaumont (Chris Tucker) to get into the trunk of his car, then drives him around before shooting him dead. The whole sequence is masterfully staged and shot, adding to the horror.
6
O-Ren Ishii — 'Kill Bill Vol. 1' (2003)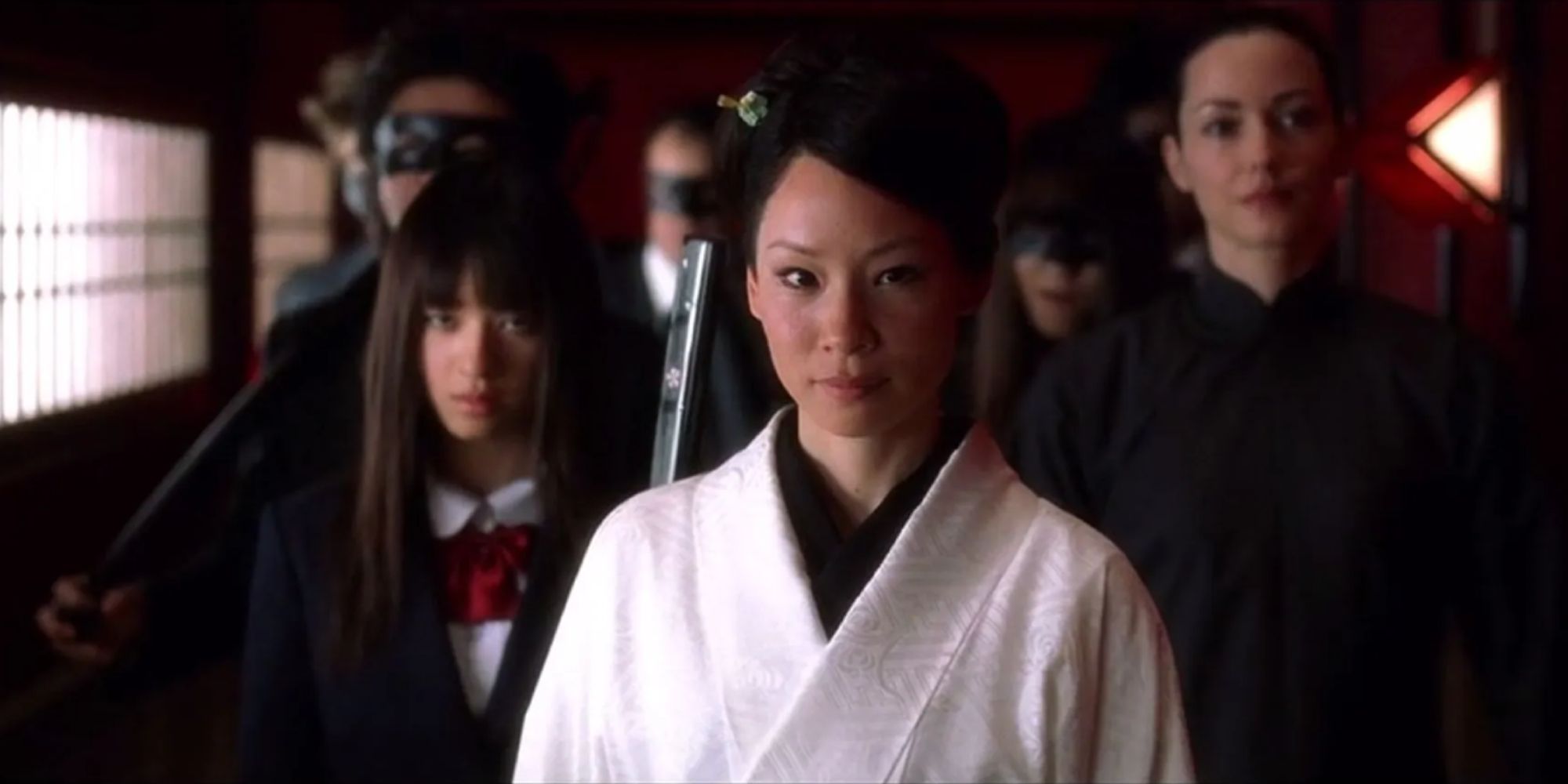 The final antagonist of Kill Bill Vol. 1 is the master warrior and yakuza leader O-Ren Ishii (Lucy Liu), a former member of the Deadly Vipers. She and the Bride (Uma Thurman) have a spectacular (as well as gorgeous) showdown in a snowy garden, where Ishii shows off her acrobatic skills.
The character was instantly iconic, from her anime origin story to her famous last words: "That really was a Hattori Hanzo sword." Not to mention, the scene where she beheads a rebellious yakuza might be the most badass moment in Liu's entire filmography.
5
Stuntman Mike — 'Death Proof' (2007)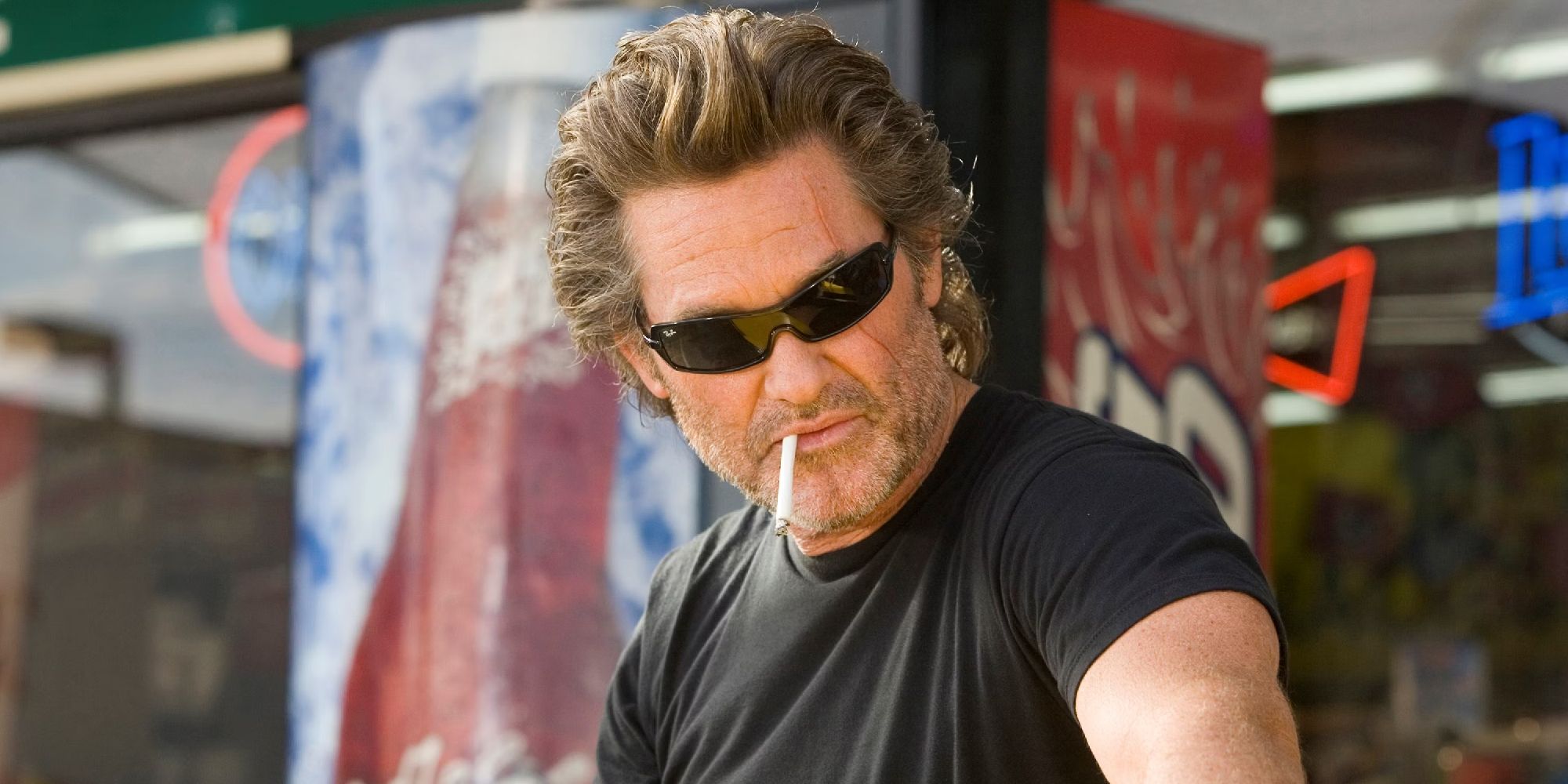 Death Proof tends to catch a lot of flak, with most fans and critics considering it to be the worst entry in Tarantino's filmography. Sure, it's not as tightly constructed as his masterworks, and perhaps the B-movie aesthetic went a little too far, but there's no denying that Kurt Russell is brilliant as the vehicular serial killer Stuntman Mike.
He can be suave and confident, but his true nature is always there, just hidden beneath the surface. On paper, Stuntman Mike might be the most cartoonishly evil character QT has ever written, but Russell fleshes him out, making him seem real — and that much scarier.
4
Drexl Spivey — 'True Romance' (1993)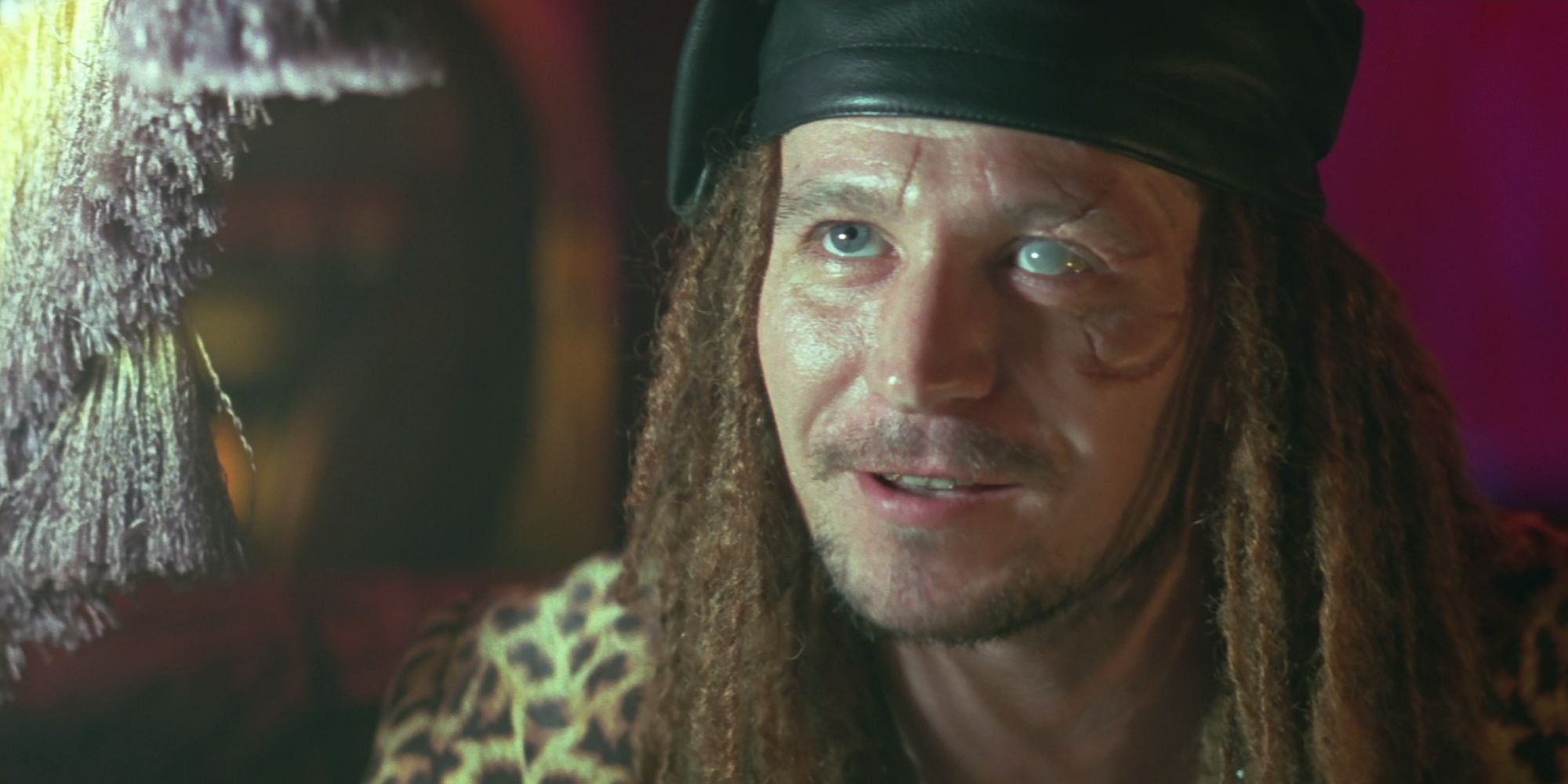 "I'm gonna show you what I mean with a little demonstration." Tarantino penned the screenplay for the Tony Scott-directed True Romance, a crime film revolving around the romance between Clarence (Christian Slater) and Alabama (Patricia Arquette). Gary Oldman steals the show as Drexl Spivey, Alabam's pimp.
Oldman is one of the best character actors currently working, and this is him at his most colorful and odious. Drexl is violent and chaotic, with a flowery manner of speaking that is at odds with his brutality. He doesn't stick around the film all that long, but his few scenes are among the most memorable.
3
Bill – 'Kill Bill' (2003-2004)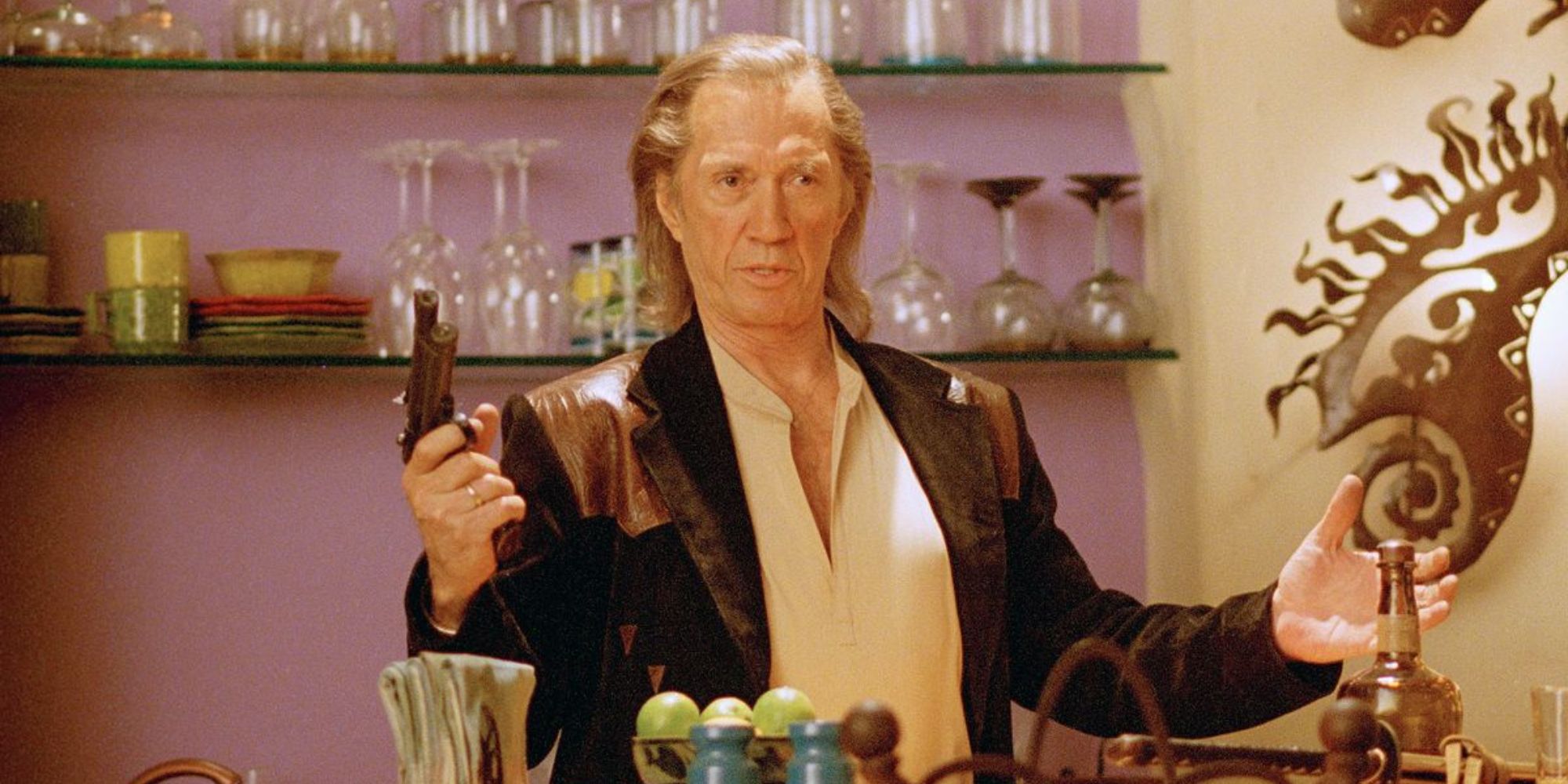 Bill (David Carradine) looms over the first Kill Bill, always unseen, like a supernatural force. However, Vol. 2 flips this on its head, revealing him to be a jaded old man living with their young daughter BB (Perla Haney-Jardine). The movies lead the audience to assume that the Bride and Bill will have a violent showdown, but instead, their confrontation takes the form of a conversation — a twist that is totally in keeping with Tarantino's MO.
Tarantino gives Bill some fantastic lines, like his monologue about how the Bride is like Superman. He turns out to be a much more complex figure than the movies had led us to believe, and his ending is surprisingly poignant.
2
Mr Blonde – 'Reservoir Dogs' (1992)
"Are you gonna bite all day, little doggy, or are you gonna bite?" Among Michael Madsen's best performances ever his chilling turn as the unstable, cruel gangster Mr. Blonde. He seems laidback and cool, with his slick hair and swagger, but he's twisted and unpredictable, so much so that even the other hardened criminals fear what he's capable of.
The infamous "Stuck in the Middle with You" sequence, where Mr. Blonde tortures a cop to the sounds of Stealers Wheel, helped put a young Tarantino on the map. Indeed, the ear-cutting scene was so intense that horror legend Wes Craven actually walked out of the movie.
1
Hans Landa — 'Inglourious Basterds' (2009)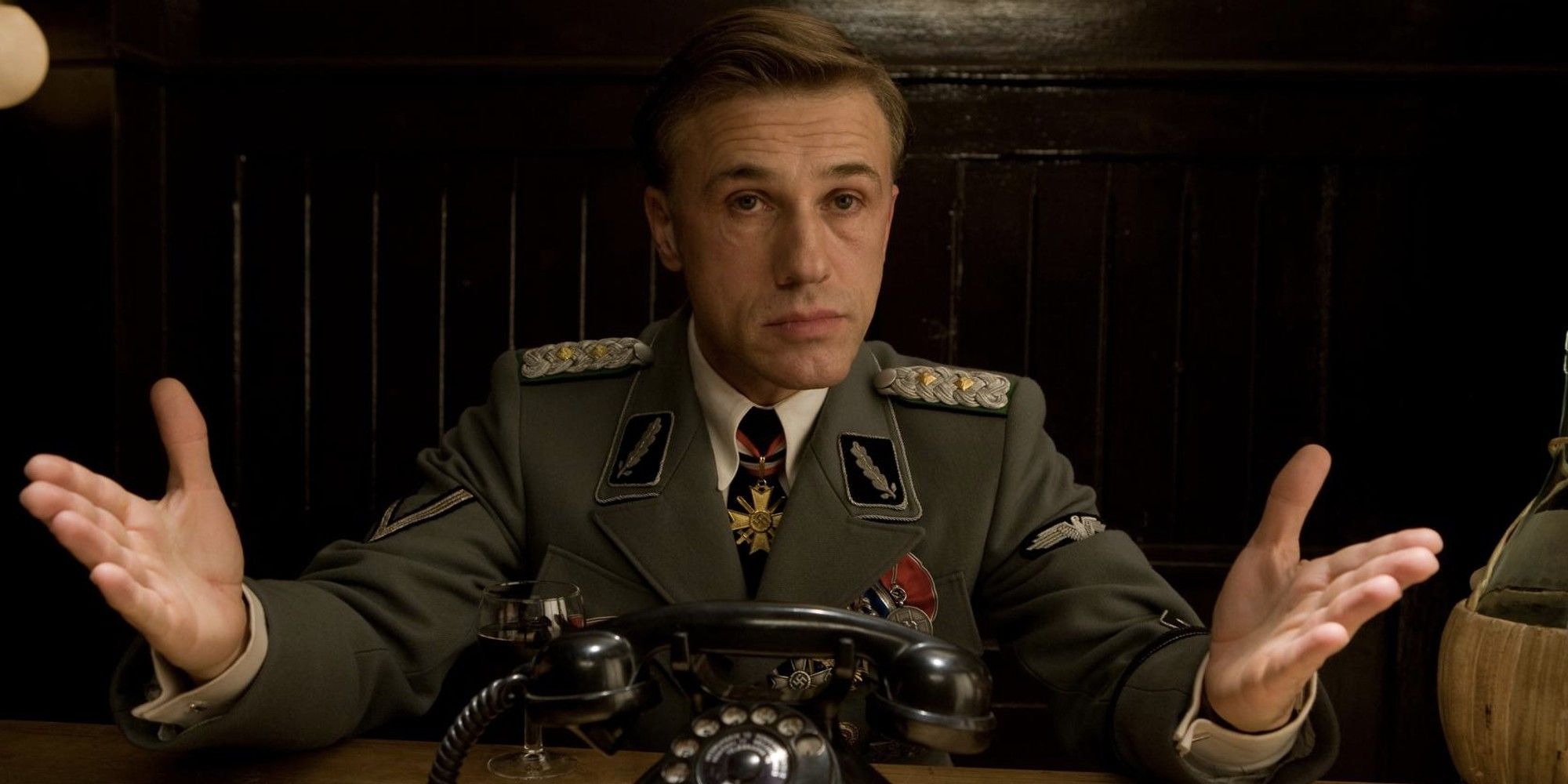 There are plenty of great Tarantino villains, but they all exist in the shadow of SS Colonel Hans Landa (Christoph Waltz). Landa is beguiling and wordy, effortlessly switching between four languages, yet also amoral and ruthless. He has so many iconic moments: there's his tense dinner table chat with Shosanna (Mélanie Laurent), his back-and-forth with a captive Aldo Raine (Brad Pitt), and, of course, the opening scene where he interrogates a French dairy farmer, which is among the best sequences in any Tarantino film.
It's impossible to how overstate how challenging this character was to pull off, and yet Waltz more than rose to the occasion. In fact, at one point Tarantino was worried that the part was unplayable. "I don't want to make this movie if I can't find the perfect Landa," the director has said. "When Christoph came in and read the next day, he gave me my movie back."
KEEP READING:10 Actors Whose Final Film Was a Fitting End to Their Career, According to Reddit
Source: https://dominioncinemas.net
Category: Lists