Many therapists can be seen in movies and TV series, either assisting the main characters in making the right decisions or assisting the audience in realizing aspects of themselves. Presenting therapists as compassionate, knowledgeable, and committed professionals who give their patients important assistance is a goal of many productions today.
However, it is important to note that there can still be instances of stereotypical or misleading portrayals in certain movies and TV shows. Therapists are sometimes depicted as unorthodox, unprofessional, or even unethical for dramatic effect. In order to normalize therapy, increase awareness of mental health issues, and encourage a more empathic understanding of the work therapists do, there are many examples of well-crafted and favorable depictions of therapists on television that may have great impacts on both storylines as well as the viewers.
10
Dr. Maggie Bloom — 'A Million Little Things' (2018-2023)
Through her portrayal in A Million Little Things, Dr. Maggie Bloom (Allison Miller) is regarded as a great therapist on TV for a variety of reasons. She is empathetic, compassionate, and dedicated to her client's well-being.
Dr. Bloom's representation on the show has a great impact not just on the characters but also on the viewers. Her character conveys the importance of mental health and therapy, helping to destigmatize seeking help for emotional and psychological issues. Dr. Bloom serves as a positive example of effective therapy, encouraging viewers to prioritize their own well-being and consider seeking professional support when needed.
9
Dr. Linda Martin — 'Lucifer' (2016-2021)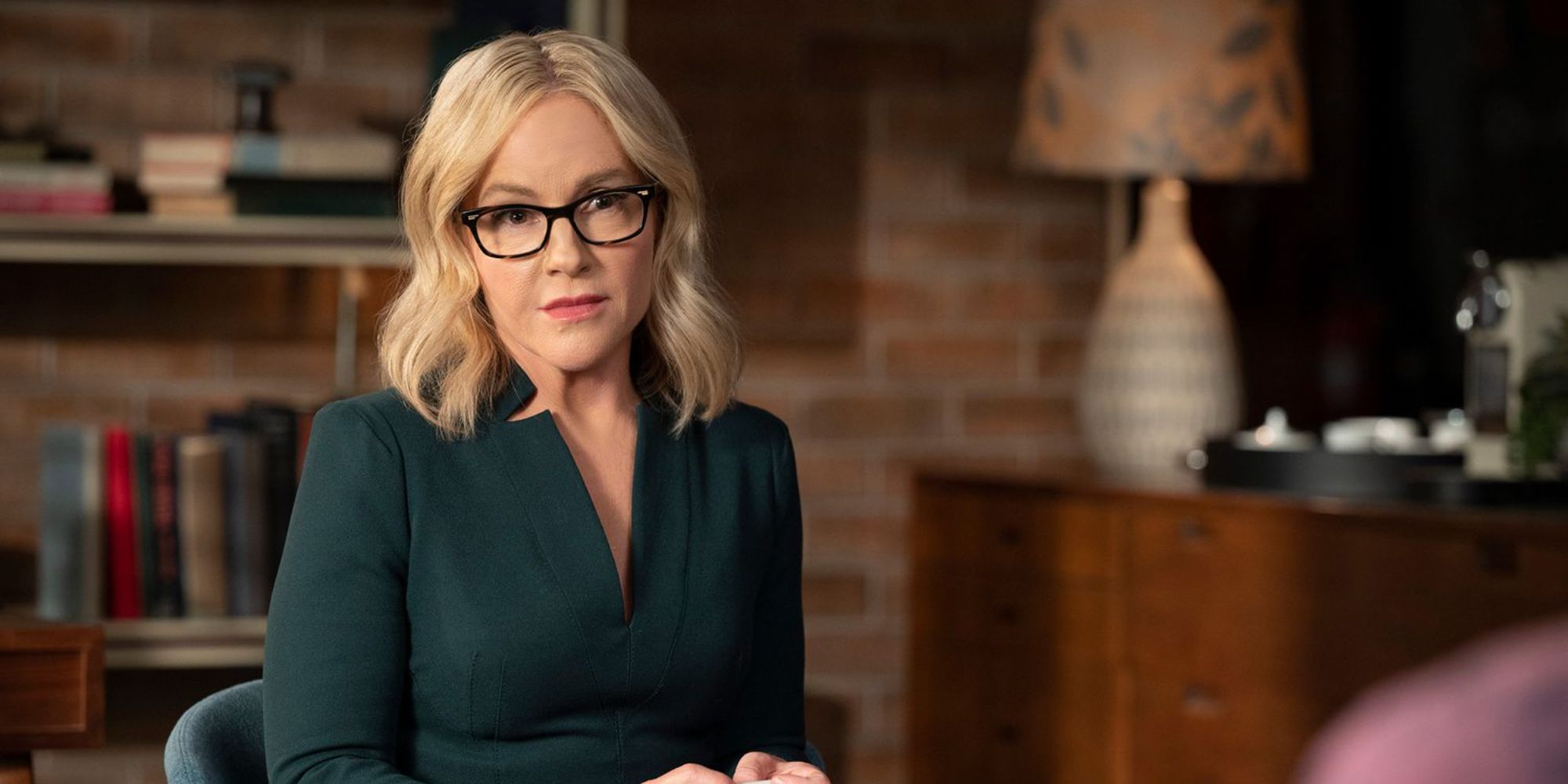 Dr. Linda Martin in the TV series Lucifer is portrayed by Rachael Harris and stands as a great therapist for various reasons. Dr. Martin is able to build a great rapport with her patients, including the title character, Lucifer Morningstar (Tom Ellis), because she is sympathetic, understanding, and open-minded.
Dr. Martin helps break down the stigma surrounding therapy and mental health by showcasing its benefits and effectiveness. Additionally, viewers can see the possibility for personal development and the transforming power of treatment under Dr. Martin's guidance, evidently in Lucifer. The show also addresses various complex issues such as trauma, PTSD, addiction, and relationship struggles, normalizing discussions about these topics.
8
Dr. Linda Freeman — 'Two and a Half Men' (2003-2015)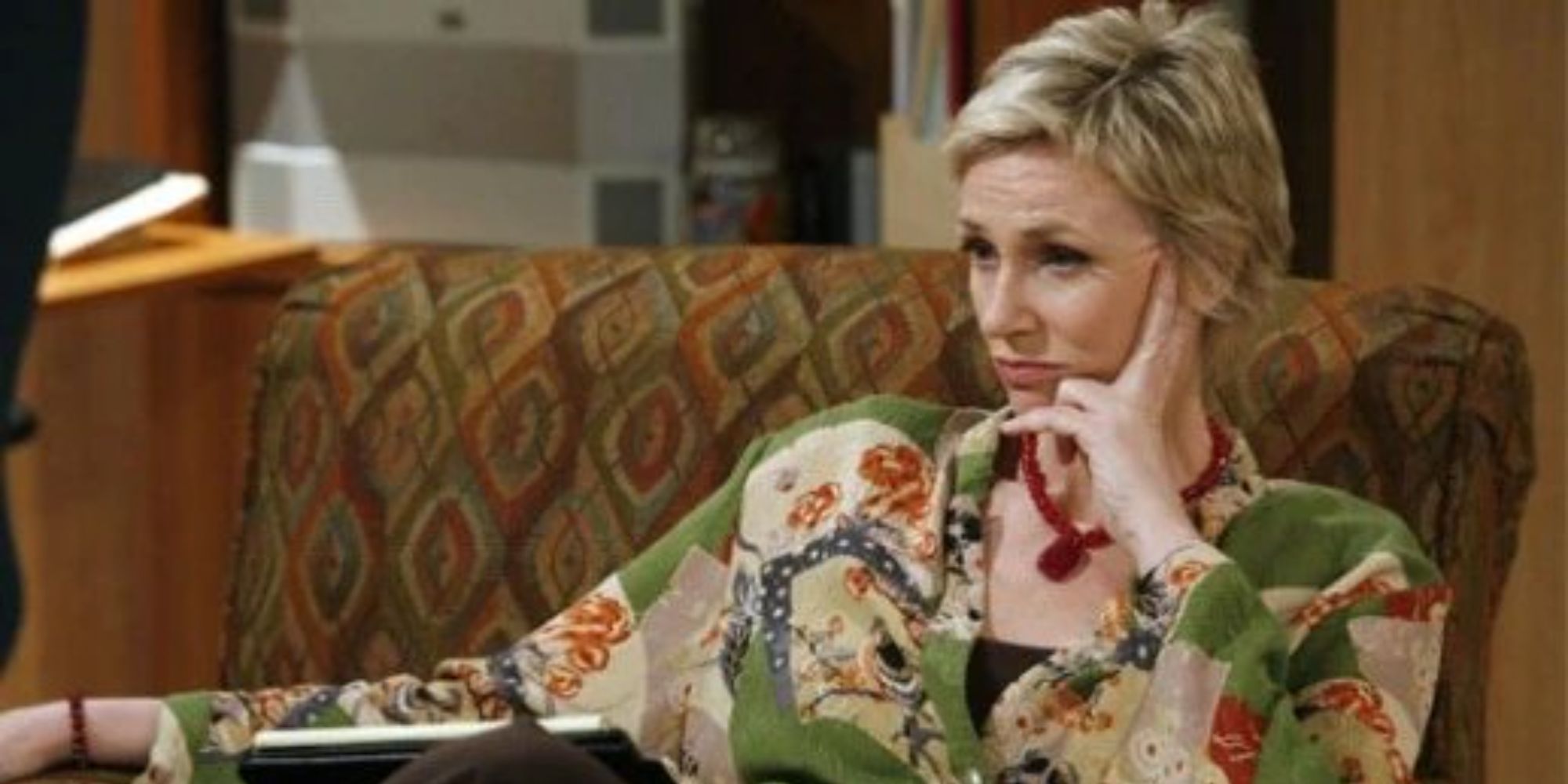 Dr. Linda Freeman, portrayed by Jane Lynch, is a compassionate, knowledgeable, and insightful professional who provides therapy to the main characters in the long-running sitcom Two and a Half Men. Her no-nonsense approach and sharp sense of humor create an engaging and relatable character.
see more : The 10 Best Kens From the Animated Barbie Movies, Ranked by Likability
Dr. Freeman's effect is significant since by exploring various complex issues such as relationships, addiction, self-esteem, and personal growth with candor and sensitivity, her representation sheds light on the importance of mental health and seeking professional help. Also, Dr. Freeman's persona serves as a reminder that counseling is helpful for anyone seeking personal development and knowledge and is not just for those going through severe crises.
7
Dr. Sidney Freedman — 'M*A*S*H' (1972-1983)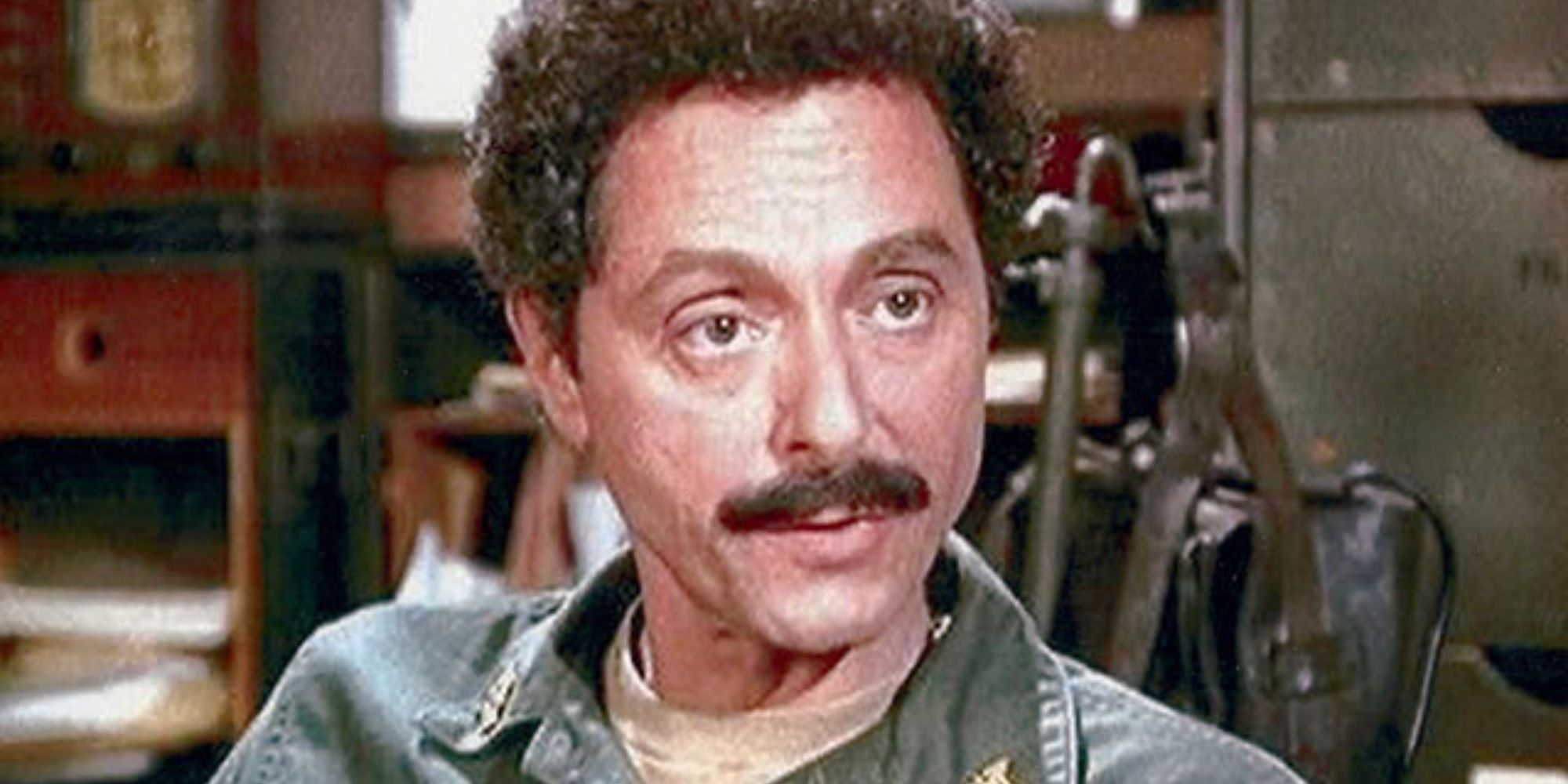 Dr. Sidney Freedman (Allan Arbus) is a psychiatrist who provides therapy to the doctors and soldiers in the war zone of the 4077th Mobile Army Surgical Hospital during the Korean War in the TV show M*A*S*H. Dr. Freedman is regarded as a great therapist due to his wisdom, compassion, and ability to connect with his patients. He offers a non-judgmental ear and a safe space for them to share their emotional burdens and traumas.
RELATED: 10 TV Shows With the Most Satisfying Endings, According to Reddit
The impact of Dr. Freedman's representation on the show is profound. His character shines a spotlight on mental health issues in wartime, highlighting the challenges faced by soldiers and medical personnel. Thus, by addressing these issues, the show opens up discussions about mental well-being, encouraging empathy and understanding among the audience.
6
Dr. Tara Knowles — 'Sons of Anarchy' (2008-2014)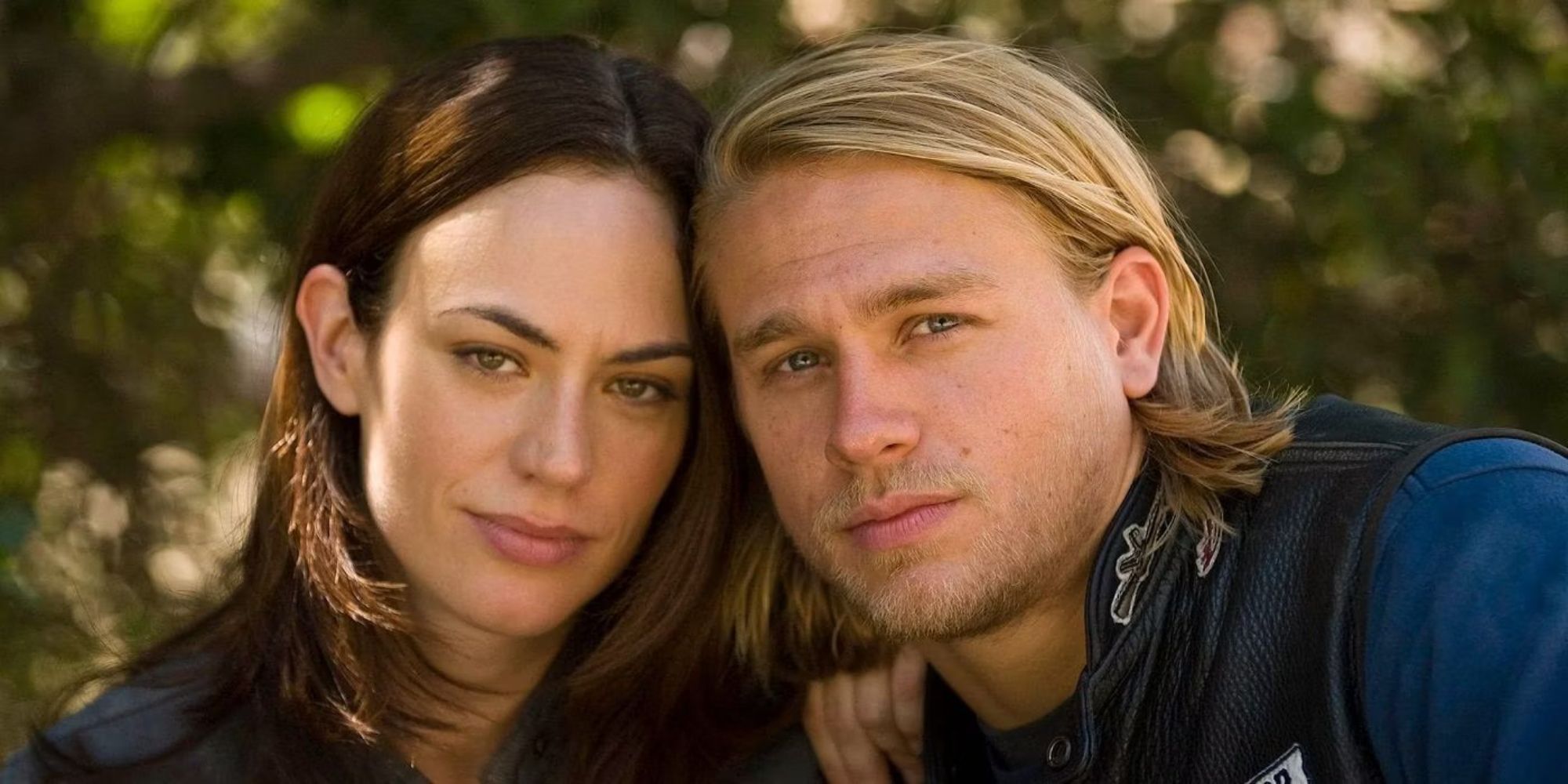 Dr. Tara Knowles, portrayed by Maggie Siff, is a skilled psychiatrist who provides therapy to individuals involved in a motorcycle gang, showcasing her ability to navigate complex and challenging situations in the show Sons of Anarchy. She is shown as a kind, perceptive, and nonjudgmental therapist who offers her patients a secure environment in which to work through their emotional and psychological issues, making her a great therapist, on and off-screen.
Moreover, through her character, the representation of therapy in Sons of Anarchy offers a unique perspective on mental health within unconventional settings. The depiction of Dr. Knowles' therapeutic work helps humanize individuals typically seen as hardened criminals, shedding light on the deeper psychological complexities that underlie their actions.
5
Dr. Noelle Akopian — 'Crazy Ex-Girlfriend' (2015-2019)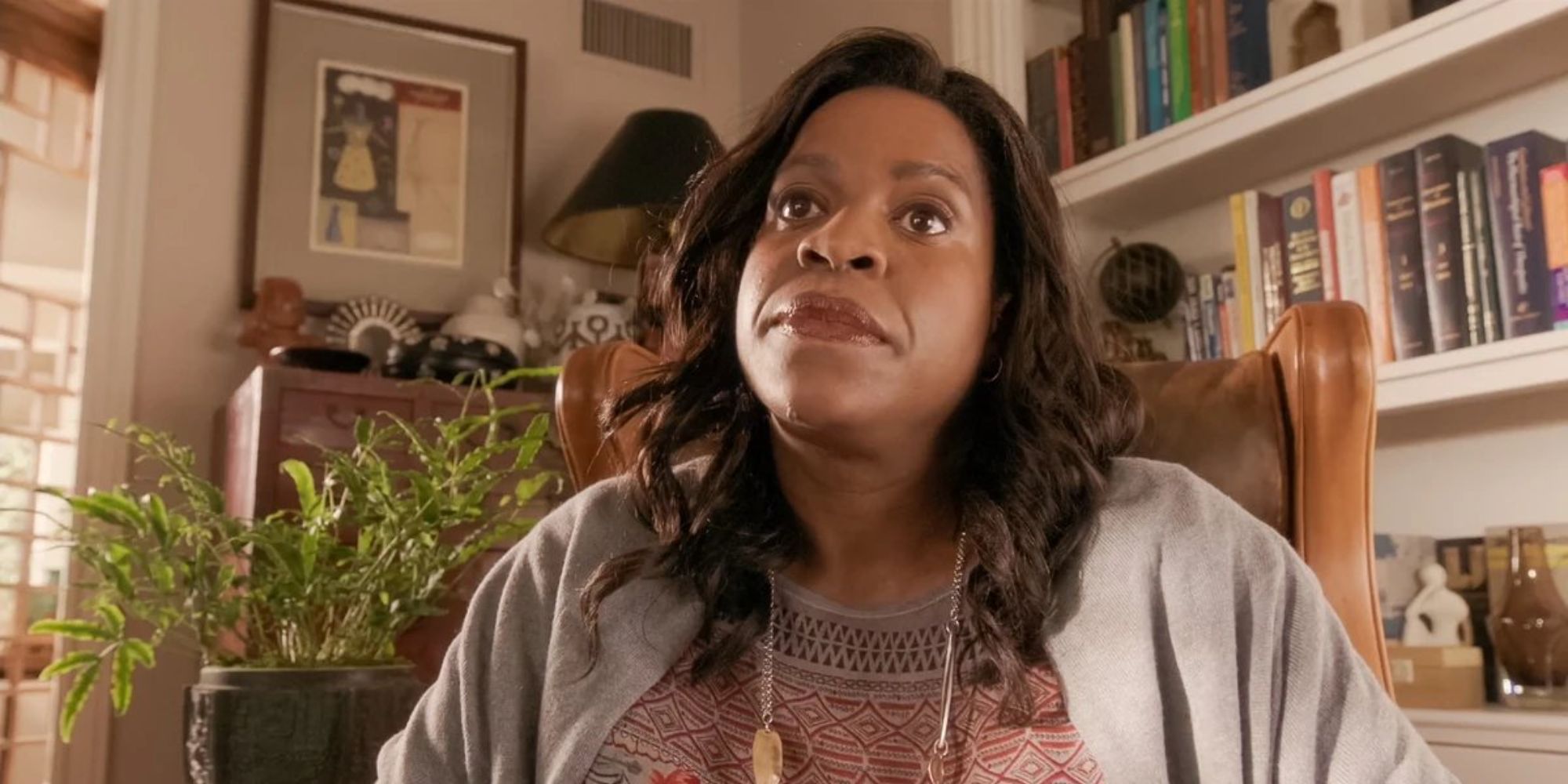 Dr. Noelle Akopian (Charlene "Michael" Hyatt) plays a crucial role in Rebecca Bunch's (Rachel Bloom) life in the series Crazy Ex-Girlfriend. Dr. Akopian's character exemplifies the traits of an effective therapist by providing a secure and accepting environment for her clients to examine their feelings and underlying problems.
Moreover, Dr. Akopian's representation on television has a broader impact. By portraying therapy in a positive light, the character helps reduce the stigma surrounding mental health and encourages viewers to seek help when they need it. Her inclusion in the show normalizes the idea of therapy and highlights its potential to inspire personal growth and well-being.
4
Dr. Charles Kroger — 'Monk' (2002-2009)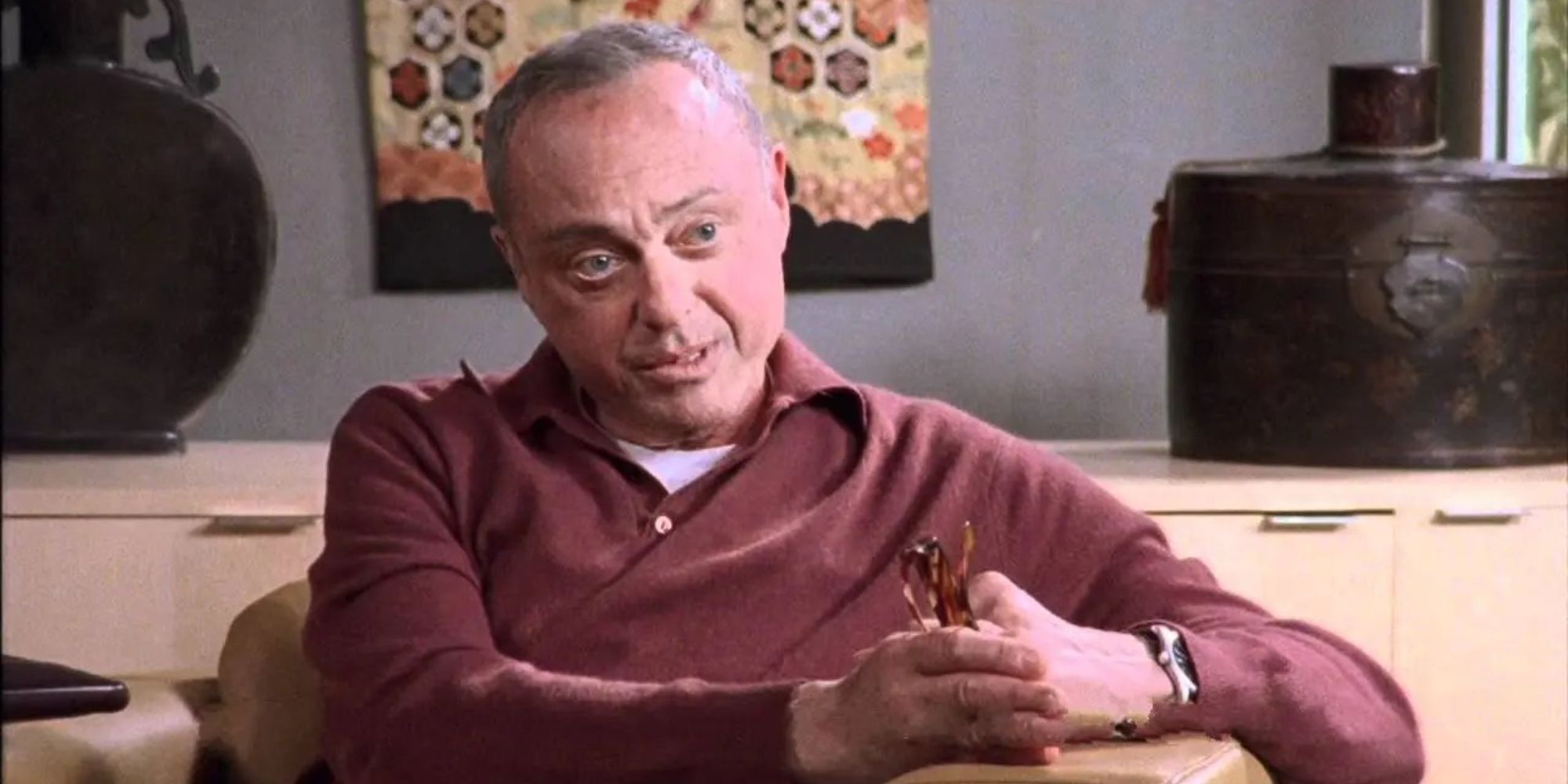 see more : The 10 Best (and Scariest) Devils On TV, Ranked
Dr. Charles Kroger (Stanley Kamel) in the show Monk serves as the therapist for the show's protagonist, Adrian Monk (Tony Shalhoub), a brilliant detective with severe obsessive-compulsive disorder and anxiety. Dr. Kroger is considered a great therapist due to his patience, understanding, and ability to navigate Monk's unique challenges. He adapts his therapeutic approach to accommodate Monk's specific needs, striving to help him overcome emotional struggles.
RELATED: 'Mr. Monk's Last Case: A Monk Movie' Officially Headed to Peacock
Moreover, through Dr. Kroger's character, the show compassionately and realistically puts attention on mental health challenges, including OCD and anxiety disorders, in a compassionate and realistic manner. The depiction of therapy sessions and the progress Monk makes under Dr. Kroger's care also underscores the importance of seeking professional help and destigmatizes mental health struggles.
3
Dr. Frasier Crane — 'Frasier' (1993-)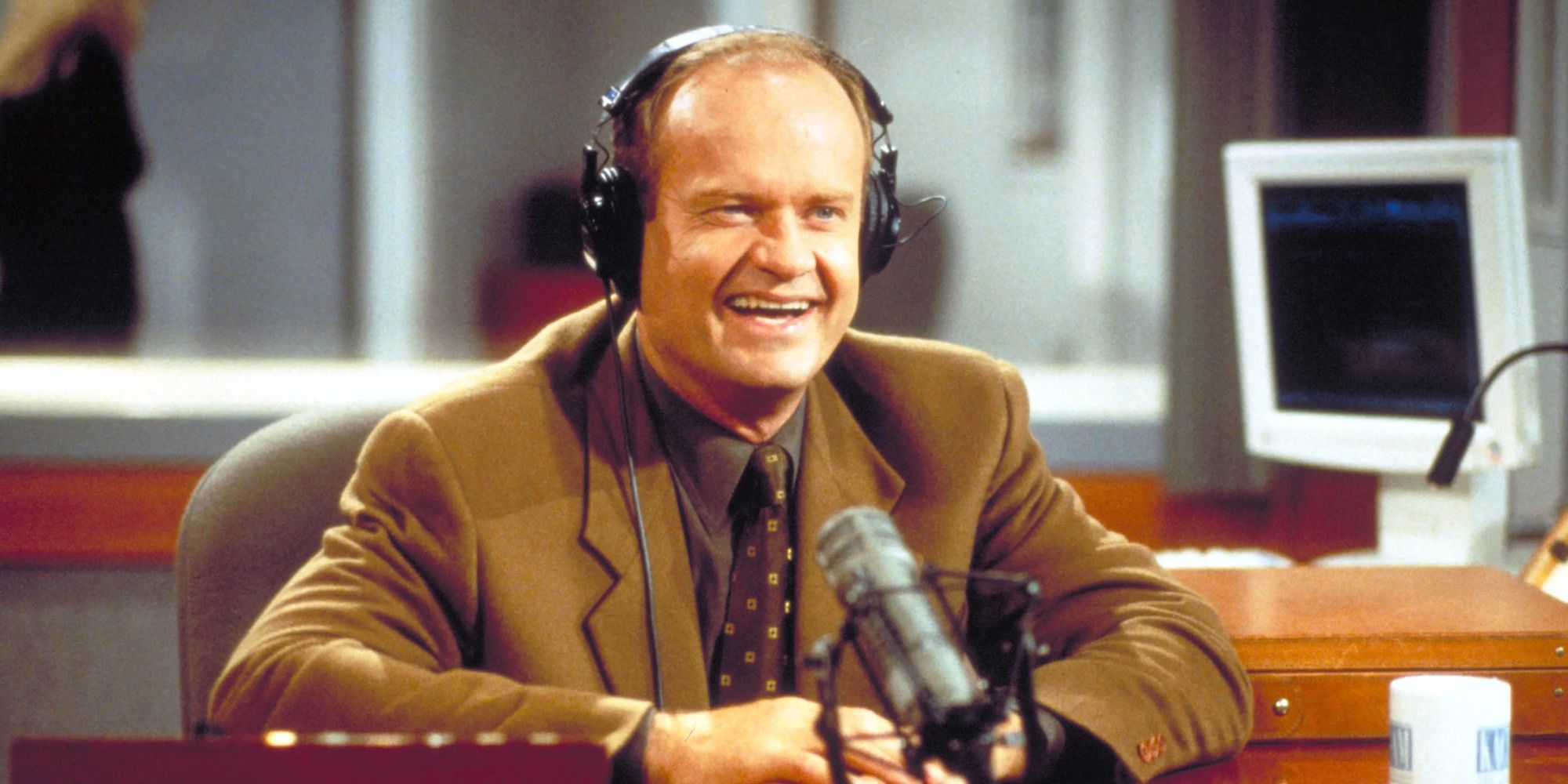 Dr. Frasier Crane (Kelsey Grammer) is a psychiatrist and radio talk show host on the TV series Frasier. He provides therapy to callers on his show, "The Dr. Frasier Crane Show," and also seeks therapy for himself throughout the series. Dr. Crane is unique because he truly cares about his patient's welfare and shows understanding and compassion for them. He creates a secure environment for his patients to open up and explore their feelings by listening carefully, showing understanding, and offering support.
Moreover, due to his personal therapeutic journey, his character changes over the entire series. He aggressively seeks personal improvement while acknowledging his own shortcomings. Also, his session cannot go without a dose of humor, and he reduces anxiety with his clever comments and humorous anecdotes, making therapy more approachable and fun for both his patients and the audience.
2
Dr. Paul Weston — 'In Treatment' (2008-2021)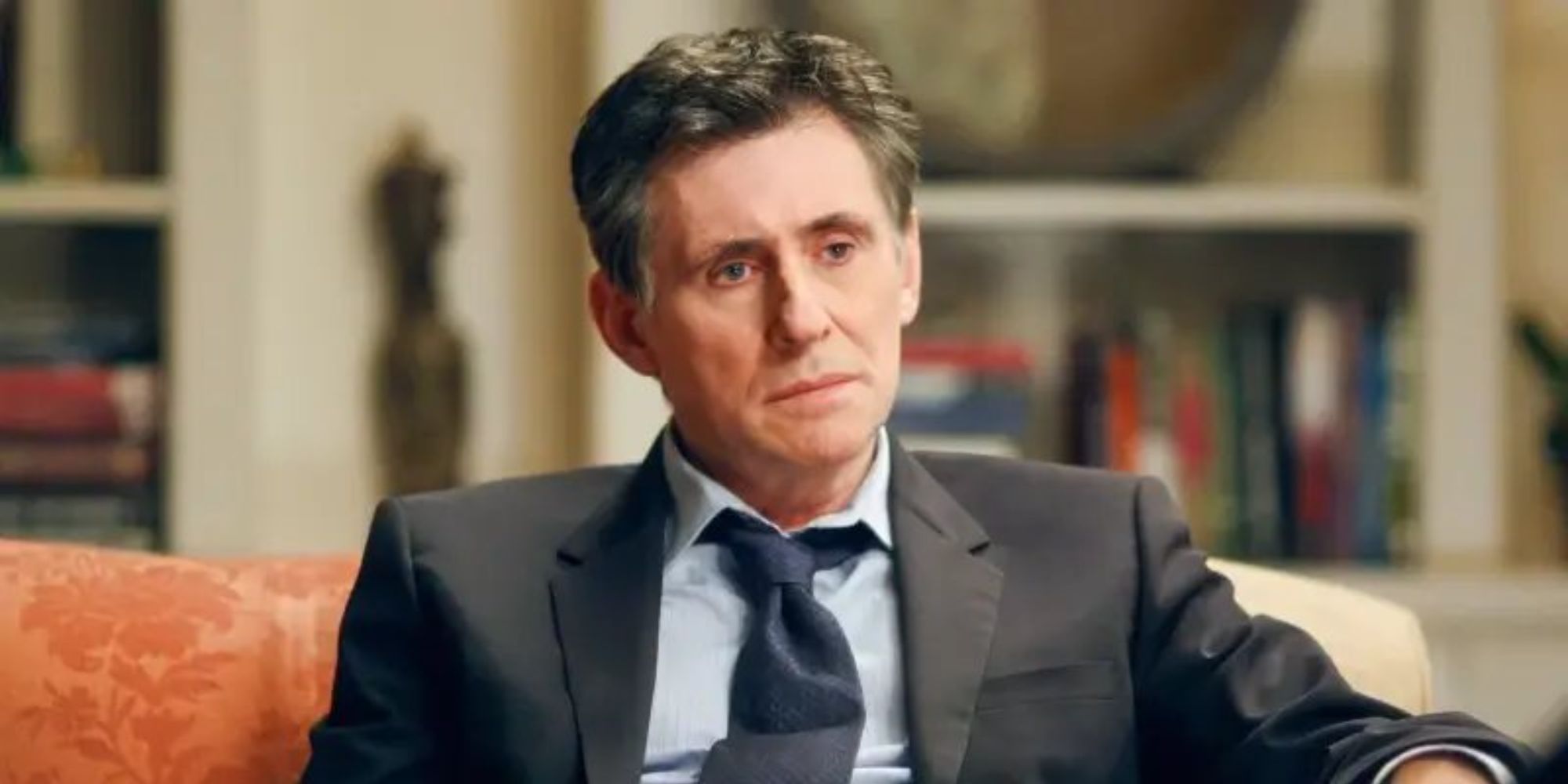 Dr. Paul Weston, played by Gabriel Byrne, is a psychotherapist who conducts therapy sessions with various clients throughout the course of the show In Treatment, offering a unique insight into their lives and struggles. By portraying therapy realistically, the show raises awareness about mental health and the value of seeking help.
Dr. Paul Weston is an iconic TV therapist due to his complex portrayal, emotional range, and authentic depiction. As his therapy sessions delve into the depths of human psychology and emotional struggles, Dr. Weston helps his clients and the viewers feel resonate, fostering empathy and understanding, and providing a thought-provoking and insightful perspective on the therapeutic process.
1
Dr. Jennifer Melfi — 'The Sopranos' (1999-2007)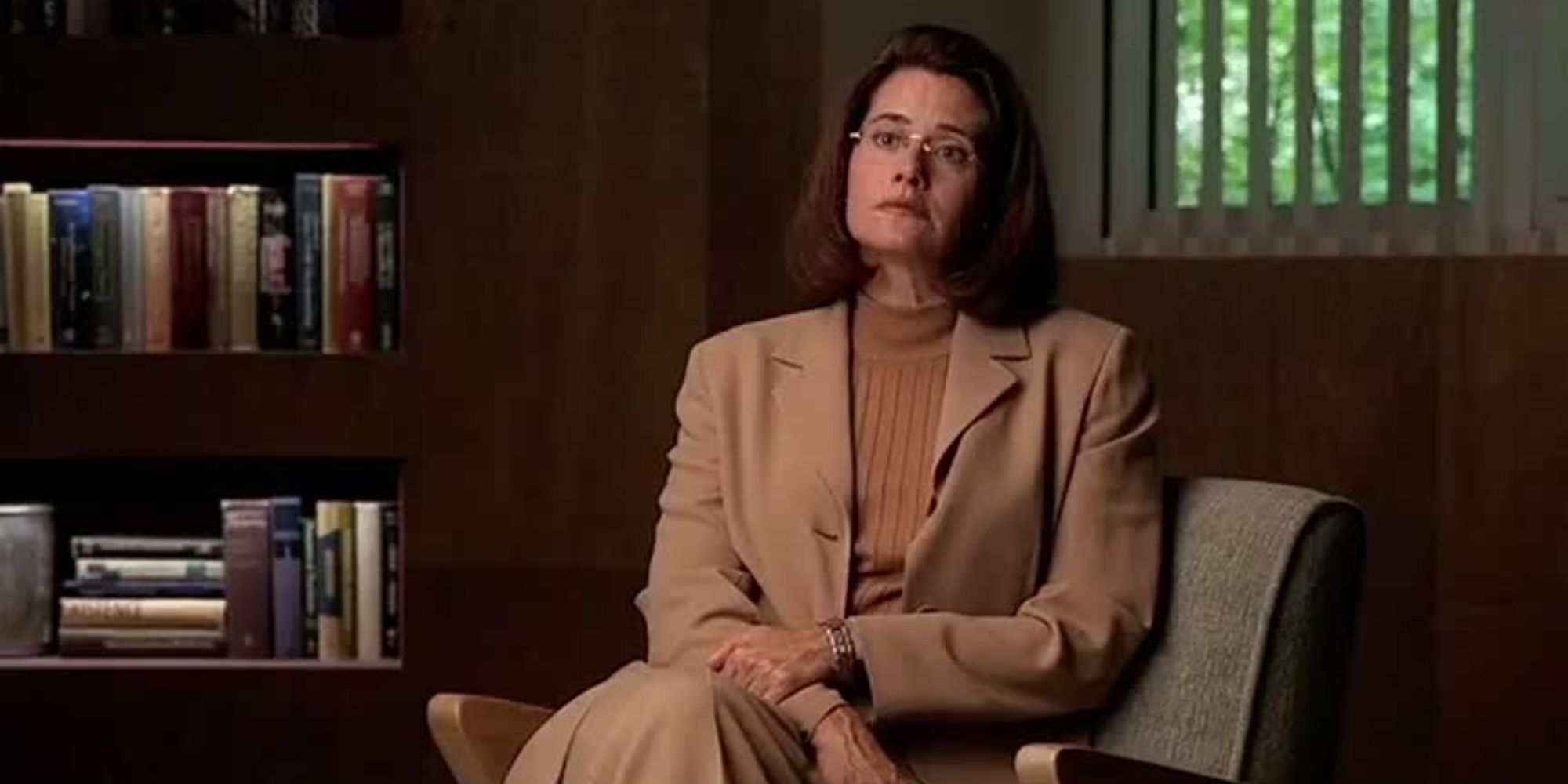 Since her debut on The Sopranos in 1999, Dr. Jennifer Melfi (Lorraine Bracco), Tony Soprano's (James Gandolfini) therapist, has garnered a lot of love and has been ahead of its time. Dr. Melfi is not only a representation of competent therapy, which helps Tony deal with his mental health and tragic past but also shows her as a wholesome and interesting character in the show.
Moreover, Dr. Melfi makes counseling more relatable by highlighting her own weaknesses. Because of this, viewers may more easily identify with her character and feel a stronger connection to the plot. Dr. Melfi also dispels viewers' misconceptions about offenders' mental health problems. She highlights the humanity and psychological depth of all people, despite their external behavior, by illuminating the complexity and interior difficulties of a mafia boss.
KEEP READING: 10 Fan-Favorite Friendships on TV, According to Reddit
Source: https://dominioncinemas.net
Category: Lists