In the early 2010s, Seth MacFarlane was considered to be one of the most important cultural critics of his generation. With Family Guy, The Cleveland Show, and American Dad! running simultaneously, MacFarlane essentially had a monopoly on the most popular adult animated shows, and he was set to both host the Academy Awards and direct his first theatrical film, Ted. MacFarlane's reputation has certainly fallen short in recent years, as his once subversive humor has now become more commonplace. However, during this brief golden era in MacFarlane's career, he had planned to serve as showrunner on a reboot of one of the world's most beloved animated shows of all-time: The Flintstones.
'The Flintstones' Is One of the Most Iconic Animated Shows
The Flintstones have been a staple of popular entertainment since the 1960s. The Hanna-Barbera Productions show follows Fred Flintstone's misadventures with his wife Wilma and daughter Pebbles, and their neighbors Barney and Betty. Despite its end in 1966, the Stone Age-set animated sitcom has been rebooted and expanded with many sequel shows, spinoffs, and television films. Even though Brian Levant's 1994 film starring John Goodman and Rick Moranis had been a failure, the popularity of The Flintstones had not dwindled in the slightest by 2012. The Flintstones occupied a similar place in the social fabric as The Jetsons or The Simpsons. Even those who had never seen a single episode of The Flintstones or any of its spinoffs could likely name the main characters and setting of the show off the top of their head.
RELATED: Reebok Unveils 'Flintstones' and 'Jetsons' Inspired Shoe & Apparel Range
Given the fact that The Flintstones had solidified itself within the public consciousness forever, a potential reboot from a radical new artist that could appeal to younger generations with their modern sensibilities would have been a high priority for The Flintstones' rights owners. Seth MacFarlane had a unique appeal and proven track record of success. Family Guy, American Dad!, and The Cleveland Show were all still popular, and MacFarlane's sharp, offensive sense of humor was perfectly suited for the rise of social media and streaming. The long-standing criticism of Family Guy was that it was more focused on cutaway gags than plot was among the reasons the show was still so popular. Ironically, it was easy for new viewers to latch on to new episodes or share viral quips without any awareness of the larger context.
What's Stopped Seth Macfarlane's 'The Flintstones' From Happening?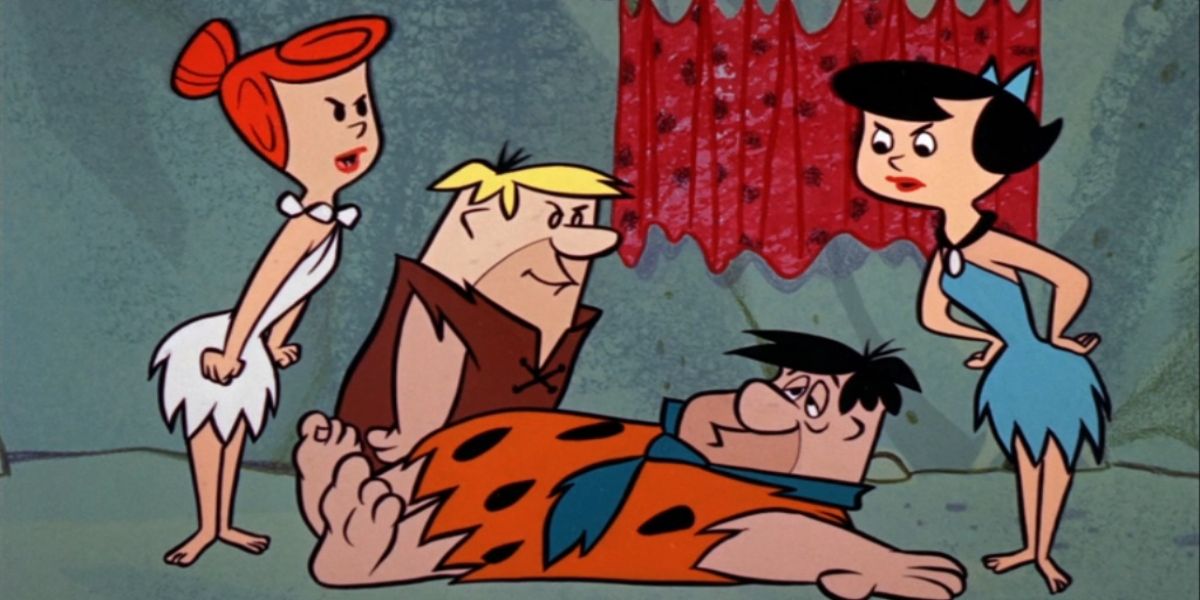 MacFarlane had never been quiet about his admiration for The Flintstones, and named it as one of the primary influences on his artistic maturation as a child. It was first announced in 2011 that MacFarlane would helm a new version of the series that he described as having a "mid-'90s Simpsons edge" to it. However, he reassured fans that despite his modern sensibilities, the series itself would not contain the offensive humor that he had become known for. (Family Guy had frequently gotten into hot water with jokes about abortion and racial minorities.) MacFarlane was evidently confident in the series' potential, and even remarked that he couldn't "screw it up any worse than Viva Rock Vegas," a reference to the much-maligned 2000 sequel to the 1994 film. Fox Entertainment was equally confident in the new reboot, and announced a 2013 release window.
So strong was Fox Entertainment's confidence in the series that it managed to battle Warner Bros. in a two year rights negotiation over the show's new home. While MacFarlane had teased that he was working on the pilot episode, the studio only had a limited number of spots to fill on its packed network schedule. Fox Entertainment president Kevin Reilly did not find himself infatuated with what MacFarlane had in mind. Given MacFarlane's notoriety, his The Flintstones project had to be worthy of the show's great legacy.
While he was given the option to begin developing a new version of the pilot script, MacFarlane was also swamped with other projects in 2012. He was about to release Ted, his cinematic directorial debut, and was developing the science show Cosmos. Later the same year, MacFarlane was asked to host the Academy Awards. Another showrunning position would have only occupied more of his time, and MacFarlane chose to set The Flintstones aside in order to focus on his other projects. Reflecting on the series in a Reddit AMA in 2017, MacFarlane admitted that he was unable to "figure out a way to find enough differentiation between a modern-day Fred Flintstone and Peter Griffin."
Where Do 'The Flintstones' Go From Here?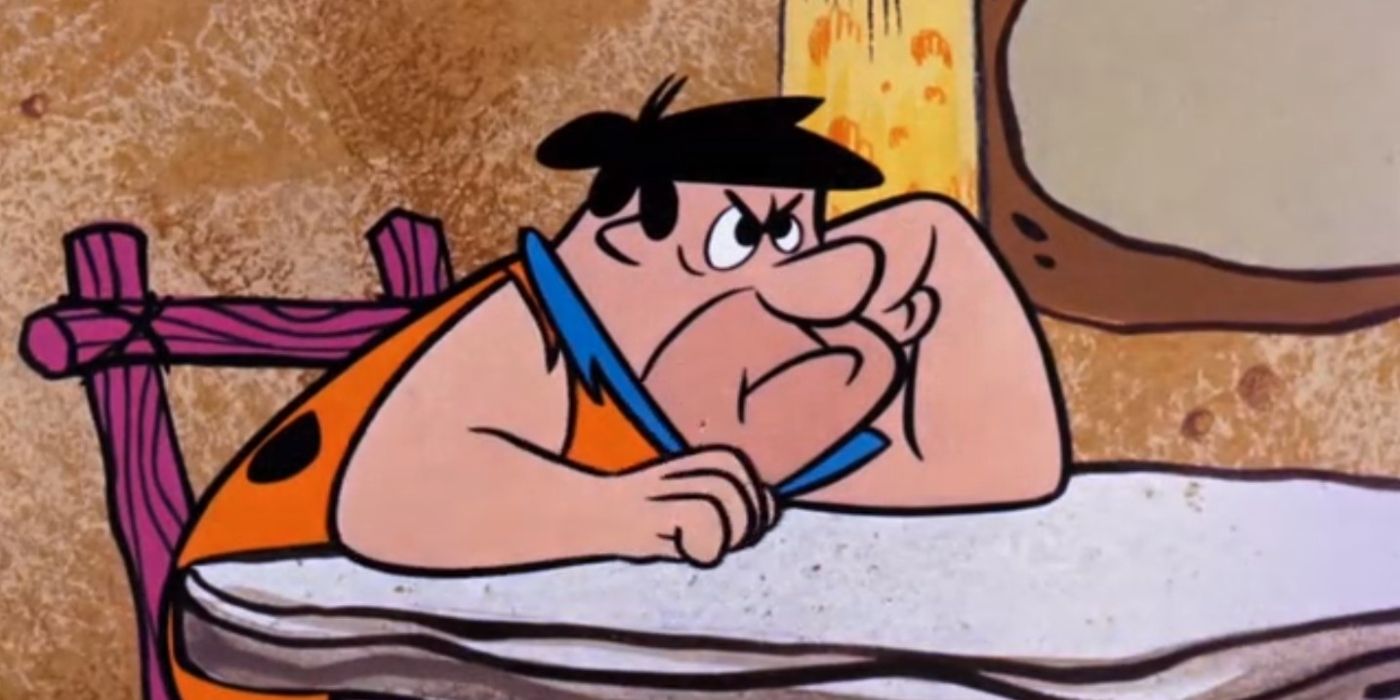 The Flintstones ultimately did find a new home in 2020 when Max began airing episodes of the animated series Yabba Dabba Dinosaurs, a spinoff that focused on the characters Pebbles Flintstone and Bamm-Bamm Rubble, as well as a batch of new dinosaur characters. Unfortunately, Yabba Dabba Dinosaurs was among the titles that Max chose to remove from its streaming service in August 2022 in a move that is still largely controversial. However, that didn't mean that The Flintstones was dead, as there are several new projects currently in development.
Elizabeth Banks' production company Brownstone Productions is developing the new reboot Bedrock with Stephen Root, Amy Sedaris, Joe Lo Truglio, Nicole Byer, and Manny Jacinto set to lend their vocal talents. The Flintsones will also be returning to theaters. Bill Damaschke, the head of Warner Bros Pictures Animation Boss, announced earlier this year that the success of The Super Mario Bros. Movie had prompted the animation studio to focus on the intellectual property that it had secured the rights to. Warner Bros. Pictures Animation has continued the development of Meet the Flintsones, an origin story that serves as a prequel to the original series.
Sadly, MacFarlane's prospects as a cinematic auteur never seemed to materialize. While Ted was a sensation during its initial release, MacFalane's next live-action project, A Million Ways to Die in the West, proved that the cutaway style of Family Guy wasn't always going to work cinematically. While Ted 2 proved to be slightly more successful, MacFarlane found his home on television with his science fiction series The Orville and a new Ted prequel series in development for Peacock.
Source: https://dominioncinemas.net
Category: TV