It's safe to assume that season 15 of the Real Housewives of Atlanta was an extremely challenging season for Drew Sidora. At the seasons' open, Drew was juggling an allegedly unfaithful husband, her business acumen was consistently clowned (Drop It with Drew) and she was battling resurrected rumors of participating in girl-on-girl action several seasons ago with a former friend of the show. Before those allegations could die down, she was pulled back in for new lesbian rumors with former basketball player Ty Young the ex-partner of Mimi Faust from Love & Hip Hop. Drew tearfully yet vehemently denied both accusations, standing against witnesses, coy remarks from the other parties involved, and even audio from production that suggested some form of intimate activity transpired with Drew and LaToya Ali years ago. Although Drew and LaToya continued to deny the allegations, both Kandi Burruss and Kenya Moore insisted they personally witnessed Drew and LaToya in PDA situation after production vacated the premises years ago.
you are watching: Kandi Burruss & Todd Tucker's Movie Feels Eerily Similar to 'RHOA' Scandal Rumors
Drew Sidora Relates to Role as Nina in 'The Pass'
Fast-forward to the current season of RHOA as her turbulent marriage came to a painful end with both Drew and Ralph Pittman trying to outrun each other to the courthouse in order to be the first to file. Accusations were slung from both sides, including infidelity, spousal neglect, and misappropriation of marital funds. Drew accused Ralph of being a serial cheater, but soon familiar whispers of Drew's infidelity by way of girl-on-girl action were re-circulating on the blogs. In typical Drew fashion, she claimed her accusers were lying, but with Sheree Whitfield and Marlo Hampton spilling intentional tea on a dalliance with Ty Young, it was clear the rumors wouldn't be dying down anytime soon. Marlo pulled an ace out of the hole and to RHOA fans' delight delivered the audio version of the alleged tryst between LaToya and Drew. Not wanting to look like a bold-faced liar, the audio forced LaToya to begrudgingly admit to a shared kiss with her frenemy Drew.
With Drew's life in a tailspin, Kandi reached out with a gracious opportunity poised to be a perfect distraction for her RHOA sister, a known method actress. Kandi and her husband Todd Tucker were producing a new movie with an all-star cast and felt that Drew would be the perfect leading lady. Drew happily accepted the role in The Pass and RHOA fans witnessed her extreme excitement about returning to the television screen as an actress along with her new title of reality star. The Pass premiered on Peacock on Sunday, August 27th, and it made perfect sense to see Drew cast as Nina: a successful wife balancing her handsome husband of seven years, Maurice (Rob Riley), her demanding career as an interior designer, and a very opinionated mother. Unlike Drew, Nina doesn't have any children, but commonalities appeared with Nina's commitment to her marriage the hope that her husband will be understanding as her work schedule becomes more demanding. After Maurice mentions his wife's newly demanding schedule to a group of friends, they share a potential solution to a marriage on the verge of monotony. The solution allows both spouses a "pass" for a night of intimacy with someone else without the threat of infidelity and repercussions. Maurice presents the suggestion to Nina, and she is reluctant at first, but determined to be a good wife, she agrees to allow her husband a night of indiscretion with a female of his choosing. The couple agrees to a set of rules accompanying the pass; which are it must be an isolated situation, and it can't involve friends or continued communication.
RELATED: 'RHOA': Kandi Burruss Isn't the Monster Her Co-Stars and Others Are Making Her Out to Be
The Oxymoron of 'The Pass' as Related to Drew Sidora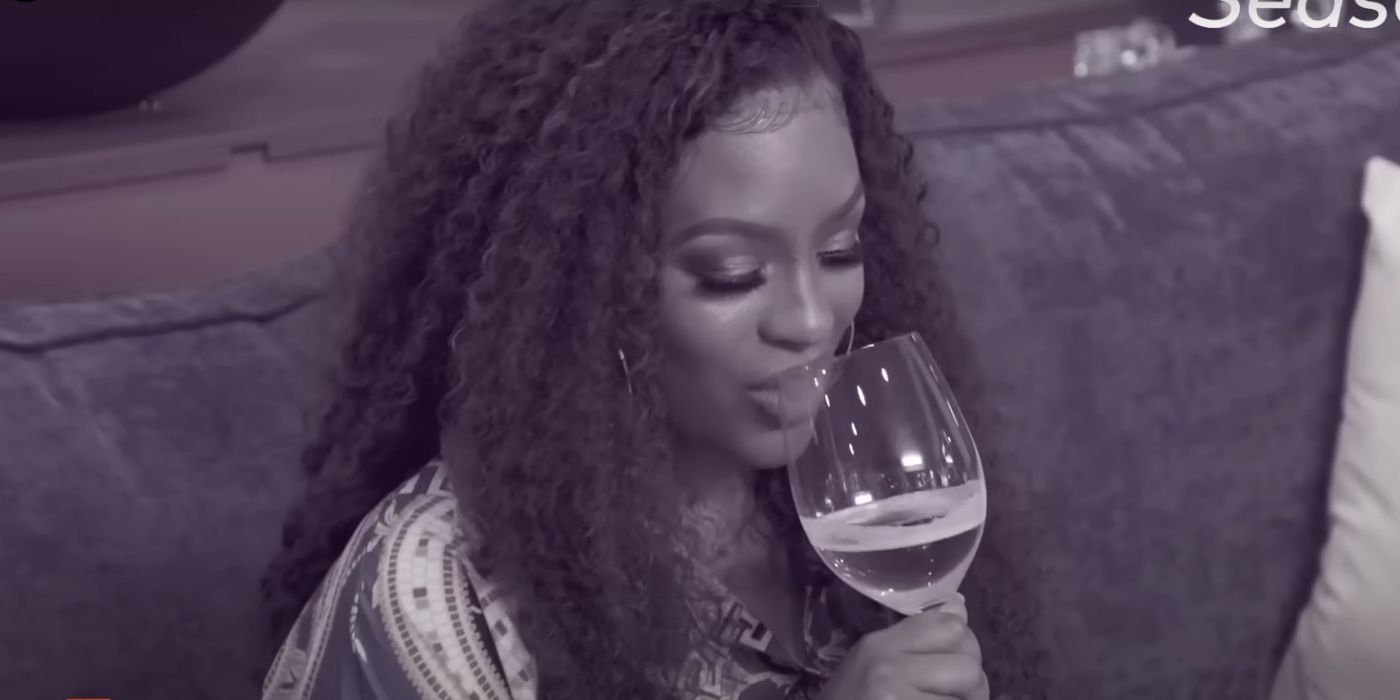 If viewers were expecting Maurice's rendezvous to be the focal point of the movie they are pleasantly surprised when the script takes a shocking turn and Nina ends up the guilty culprit. After relinquishing her pass and telling her husband she has no interest in sharing intimacy with anyone but him, Nina ends up being seduced on a work trip by her female boss. The work trip turns into a very graphic and very believable sex scene between Drew's character Nina and her character's immediate supervisor Terra played by Erica Peeples, who doubles as her husband's best friend. If the storyline has you gasping, the expertly shot sex scenes will have you gagging because if there was ever a question of Drew's dip into the lady pond the life-like interactions between her character and Erica's character Terra provides a fantasy-driven visual for the rumors.
Watching Drew's character Nina engrossed in an internal struggle between being faithful to her loving husband and succumbing to the ignited passion burning for her lesbian lover feels very much like life imitating art. Although Nina has broken every rule of the couple's agreement, it's hard not to empathize with her as you can feel her inability to control the lust she has to revisit the night of passion she experienced with her boss. Nina becomes jealous and irrational with her feelings, and it doesn't take long for her to relent to the lust building for Terra. It all makes for a great movie and more importantly, it points once again to the genius of Kandi Burrus. It's a stark contrast to the life Drew says she does not live amis her constant battle of rumors about her sexuality, and it's also a play on Kandi and Todd's own unfortunate incident in Season 9.
Fans will never forget the couple being accused of trying to drug and sexually assault Porsha Williams. The damaging rumor turned out to be a lie, as revealed during the Season 9 reunion when Williams implicated Phaedra Parks as the source. It proves that Kandi will always turn something into a monetary profit, no matter the cost.
Kandi Burruss Has Created Numerous Shows Capitalizing on Family Drama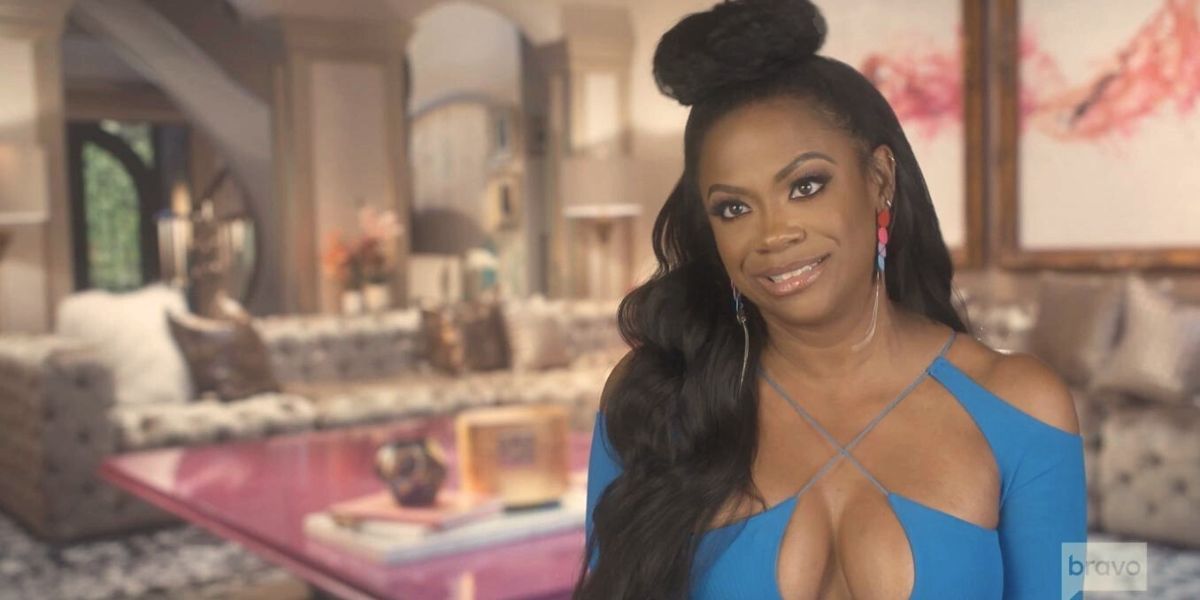 Kandi has long been touted the shrewd businesswoman of RHOA with numerous shows on Bravo capitalizing on her own storyline. Her spinoffs on Bravo include; The Kandi Factory, Kandi's Wedding, Kandi's Ski Trip, Xscape: Still Kickin' It, SWV & Xscape: The Queens of R&B, and Kandi & The Gang. The majority of these spinoffs including conflict of some type being used as an opportunity to entertain and earn additional revenue. Any questions fans had about the internal feud of Kandi's legendary R&B group Xscape were played out in Xscape: Still Kicking It. Blog sites were dominated last year with the messiness of sisters LaTocha and Tamika Scott playing out in living color the series, 'SWV & Xscape: The Queens of R&B'. Kandi is rarely involved in personal drama, but she does have an undeniable ability for forecasting when difficult personal issues will resonate with ratings on TV.
More People Implicate Drew Sidora in Her Alleged Affair, Making 'The Pass' All the More Juicy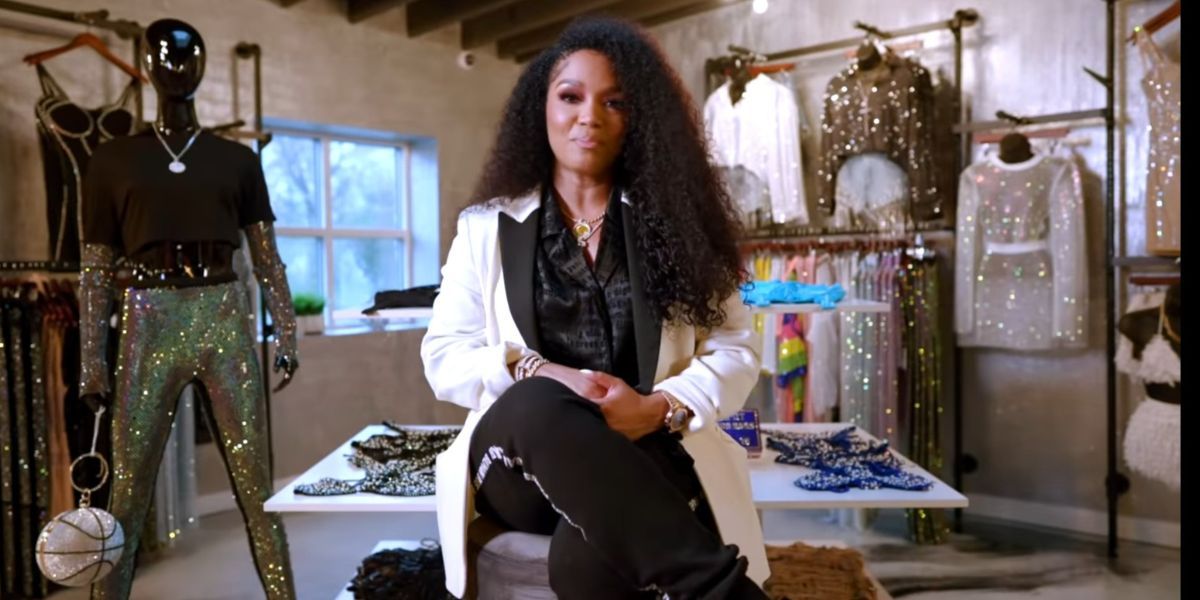 For Kandi and Todd to cast Drew as a lead in a movie so closely aligned with her personal story is the kind of sweet irony that marketing and publicity teams throw money at traditional media trying to replicate. If Drew's denial of being involved in a lesbian love affair during her marriage is being tried in the court of public opinion, seeing her play a character following this exact path is likely to sway the verdict in some way. For viewers who dismiss the idea of convenient irony and believe in the separation of art and real life, it's clear Drew won't be exonerated of the allegations of an affair with former basketball player Ty Young anytime soon. Love & Hip Hop cast member Rasheeda Frost recently acknowledged during a press run for her new show, 'Boss Chicks' that there is an undeniable vibe between Drew and Ty. In a recent interview, Rasheeda voiced suspicion about the connection between Drew and Ty but insisted she wants Drew to do what makes her happy especially after dealing with a very public divorce.
Whether Kandi was the puppet master behind casting Drew in the true-to-life role as Nina in order to fan the flames of social media fodder will remain a mystery. It's impossible to decipher if Kandi intentionally created this opportunity after Drew accused her of lying about witnessing her indiscretion, or if Kandi's business instinct is just that good; border-lining at prophetic. Either way, Kandi has managed to take advantage of yet another opportunity to monetize personal challenge and to win big. Anyone who admires business would have to lift their glass to Kandi and say, Bravo!
Source: https://dominioncinemas.net
Category: TV