The fights between Teresa Guidice and her brother Joe Gorga have fueled the drama on The Real Housewives of New Jersey since Season 3. Gorga joined with his wife, Melissa Gorga, and their back and forth with Guidice led to a huge rift recently in Season 13 of the reality series that seems irreparable for the family. Gorga and Guidice's fights have reached an all-time high with the family yet again not speaking to each other and with the Gorgas skipping Guidice's wedding to Luis Ruelas. It was the talk of Bravo and now other Bravolebrities are joining in on the conversation.
Former Real Housewives of New York City star Bethenny Frankel has weighed in on their dynamic and made comparisons to another famous family currently in a feud. This isn't surprising given how much the drama between the family has caused, leading to an explosive reunion to the season. Frankel's comments however are geared towards Melissa's involvement in her husband and sister-in-law's relationship.
Where do Joe and Teresa Stand Now?
Both Guidice and the Gorgas were, essentially, bidding each other well during the Season 13 Reunion. For Joe and his relationship with his sister, he spent his time on the reunion fighting with Guidice. First, about her daughter, Gia, who reportedly said he could "do better" than Melissa. It caused Guidice to storm off the stage, come back, and refuse to listen to her brother tell her how he felt. "You know what, Teresa? I will never say 'never,'" Joe said. "You're my only sister. I am not happy with you, I am upset with you. I will always love you. If you got in a car accident tomorrow, I'm running by your side in that hospital."
For Guidice though, she threw it back in her brother's face by quoting their late father at him. "No, like daddy said, you honor me when I'm alive, not when I'm dead," she said. "Now, honor me now." This was part of a larger fight throughout the reunion between Guidice and her sister-in-law as well. Both women did not part happily with the other, with Guidice saying "I want to close a chapter and move forward. I wish her well, peace, and that's what I want, to close that chapter" at the start of the Reunion and confirming to host Andy Cohen that she still felt that way by the end.
For Melissa, she tried to make it clear that she loved her sister-in-law. "I definitely feel the hate, right? You see it. It's clear that I could never please her. I never could, from day one. No matter what I did, it was wrong. And obviously, some things never change," she said. "I do love you, no matter what you think. I worry about you." Neither side of the family is on good terms, as far as we know from the end of Season 13, and it led to Frankel talking about their rift.
Frankel's take on Joe, Teresa, and Melissa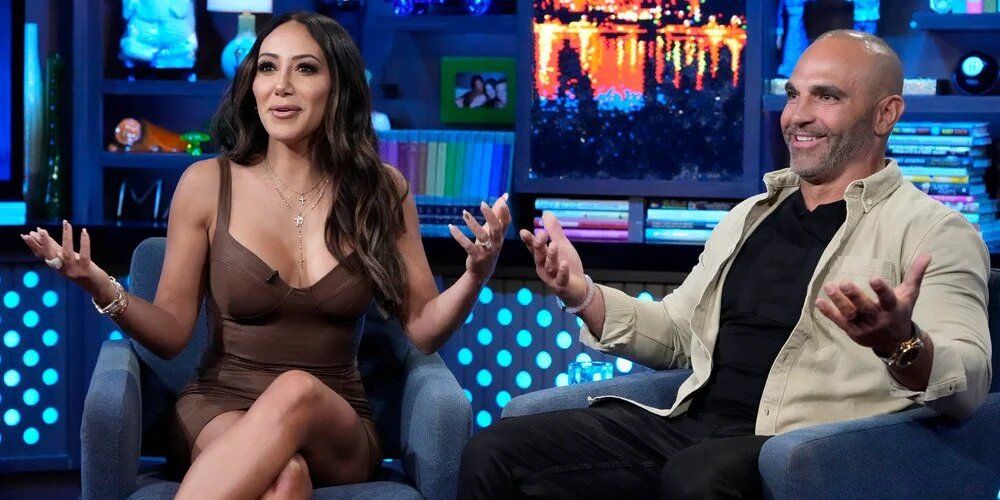 Frankel has come under fire in the past for her comments on Meghan Markle and her relationship with Prince Harry. Now, she's using what happened between Prince Harry and Prince William as a way of explaining why she thinks Melissa should stay out of the relationship. "My feeling is that whether it's William and Harry or Teresa and Joe Gorga, the spouses have to stay out of it. The two siblings need to lock themselves in a room with the right person," Frankel said in a TikTok video. "One day, God forbid someone has a health issue, something goes on with one of the kids, there are weddings, there are other things, and then they're gonna wish they had made up for lost time."
This is not the first time Frankel has sided with siblings over the spouses, going on to say "Who cares about Luis?" and "Who cares about Melissa?" Frankel then went on to say that the spouses should not be in the conversation at all. "Get them out of it. They shouldn't be part of the conversation," she said. "The two siblings need to work it out — not because blood is thicker than water, just because they're family, and they love each other, and they're going to regret it if they don't do it now."
Whether or not the Gorgas and Guidice will actually talk to each other is what is up in the air. They've been in this situation in the past, and it's a matter of just waiting to see what both parties will do.
Source: https://dominioncinemas.net
Category: REALITY TV