The Emmy-winning Netflix series, Ozark has concluded in 2022 after four consistently wonderful seasons. However, because of all the unsettling incidents and perplexing facts as well as the realistically well-written characters that appeared in the show, viewers still can't stop talking about it.
Despite the Byrde's brilliance, resilience in the face of peril, and ability to be merciless to achieve their goals, fans also think about all the local casualties they left on their path. From purely good Pastor Mason Young to the local small-crime criminal who unlucky crossed paths with the Byrde, they all have a tragic debt to pay.
10
Jonah Byrde
Jonah Byrde (Skylar Gaertner) is the son of Marty (Jason Bateman) and Wendy (Laura Linney) who witnesses his parents' involvement with a Mexican drug cartel and their subsequent move to the Ozarks to launder money. He becomes aware of the dangerous and often violent lifestyle his family is caught up in.
Being exposed to murder and schemes as a young child will change your life for the worse, especially after Jonah discovered his parents' involvement in his uncle Ben's (Tom Pelphrey) death, which deeply traumatized him. He also observes his mother's manipulation and the ethical trade-offs she makes for her own benefit, which intensifies the tragic elements of his story.
9
Frank Cosgrove Jr.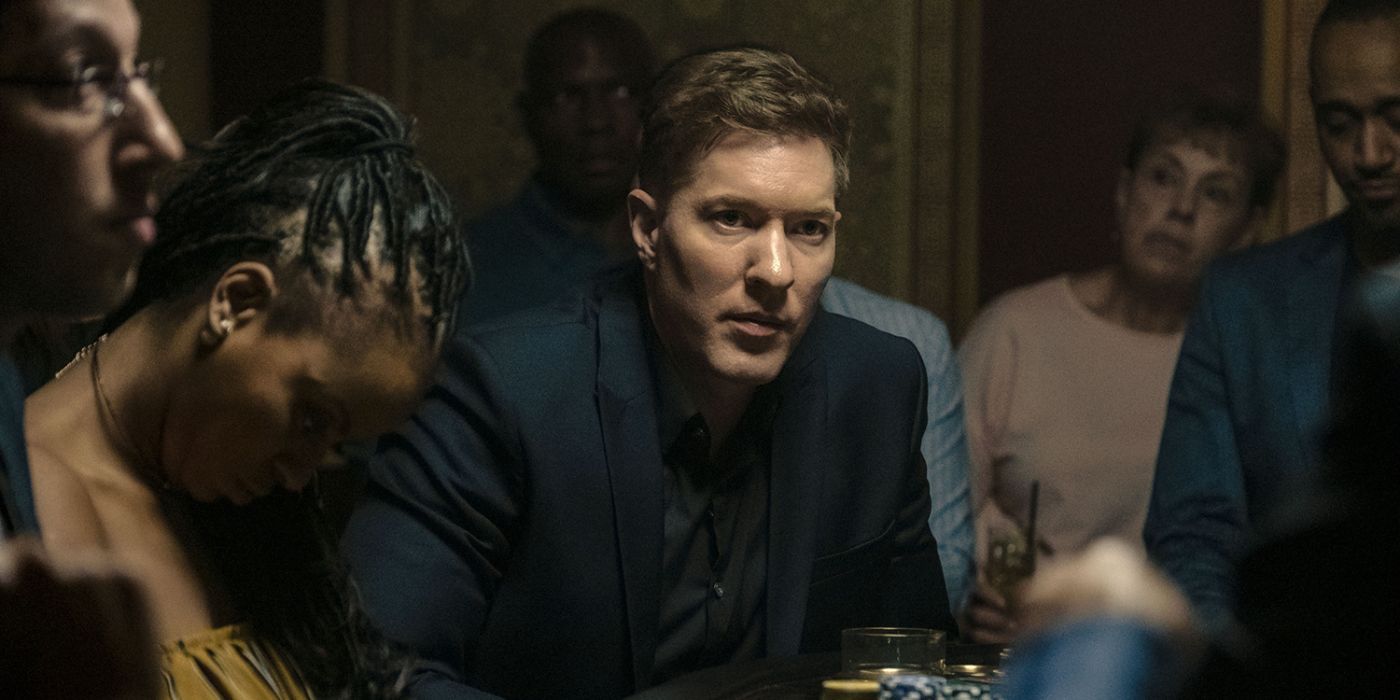 Frank Cosgrove Jr. (Joseph Sikora) is a supporting antagonist-turned-anti-hero in the show and the son of the head of the Kansas City Mob. When the casino first opened, Frank spent the majority of the day there, annoying Ruth Langmore (Julia Garner). After multiple events undermined his credibility with his father and the Byrde, Frank decided to take it out on Ruth and nearly killed her.
What happens to Frank next, though, might make a lot of people grimace because Darlene Snell (Lisa Emery) later shot off his genitals in an effort to win Ruth over after the Byrde refuses to enact retribution on him. And later, the same woman kills his father., leaving him in command of the operation he knows nothing about.
8
Sam Dermody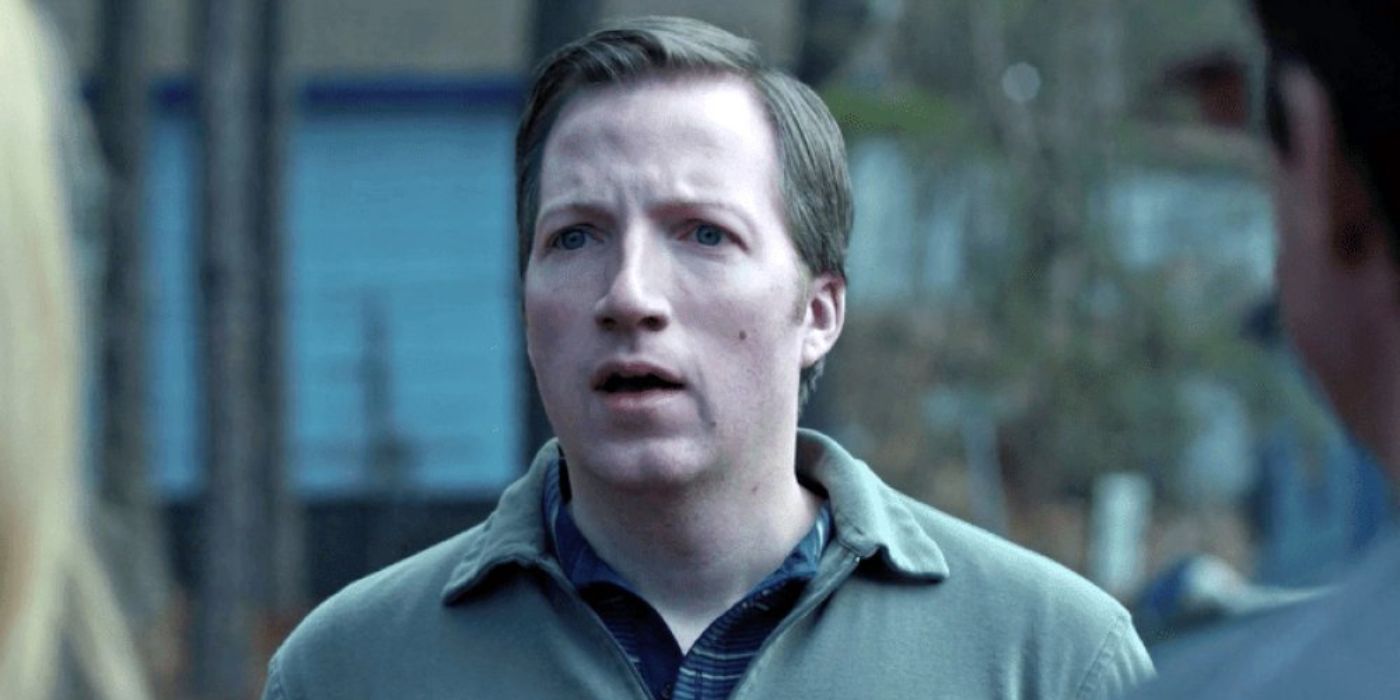 Sam Dermody (Kevin L. Johnson) is a recurring character in the show that serves as evidence of the Byrde family's operation's impact on the locals. Sam is a local real estate agent in Ozark whom the Byrde family hired to find their new home. Later, he hires Wendy Byrde as a stager to help him make residences appear more appealing before showing them to prospective purchasers.
see more : The 15 Best Brad Pitt Movies, Ranked
Sam must be the local being used as the Brydes' pawn the least aware of how they manipulated him. As the gaming commission begins to investigate the Byrde family's businesses, Sam is chosen by them to take over the strip club in Season 2 after Sam witnesses his mother's death while they were fighting on the street. Later, Sam developed a gambling addiction due to another "favor" asked by the Byrdes, which resulted in his girlfriend leaving him.
7
Russ Langmore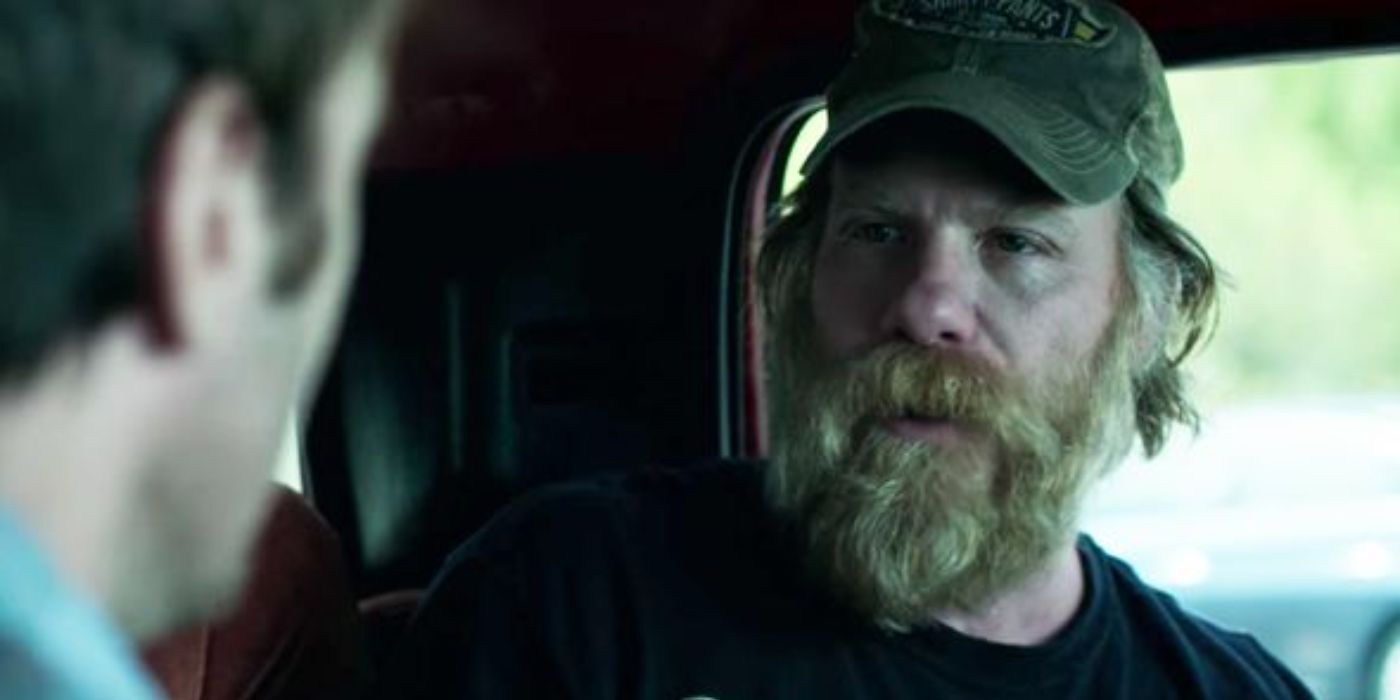 Russ Langmore (Marc Menchaca) is Ruth's uncle, Wyatt (Charlie Tahan), and Three's (Carson Holmes) father, and serves as the antagonist of the show's Season 1. Despite being regarded as the neighborhood bad guy, Russ is a thoughtful and loving father to his sons and has a great relationship with them.
RELATED: 10 Times the Antagonists Were Better Than the Protagonists on TV
Russ's faith, however, is more terrible than it might appear because society despises and disregards his family's criminal actions, creating an endless cycle. Additionally, Russ had to conceal his true sexual orientation. When he eventually fell in love and thought he would start a new life with his partner who turned out to be an FBI agent, that man betrayed him. He then eventually tries to recover, but his niece Ruth viciously murders him as part of her larger scheme.
6
Grace Young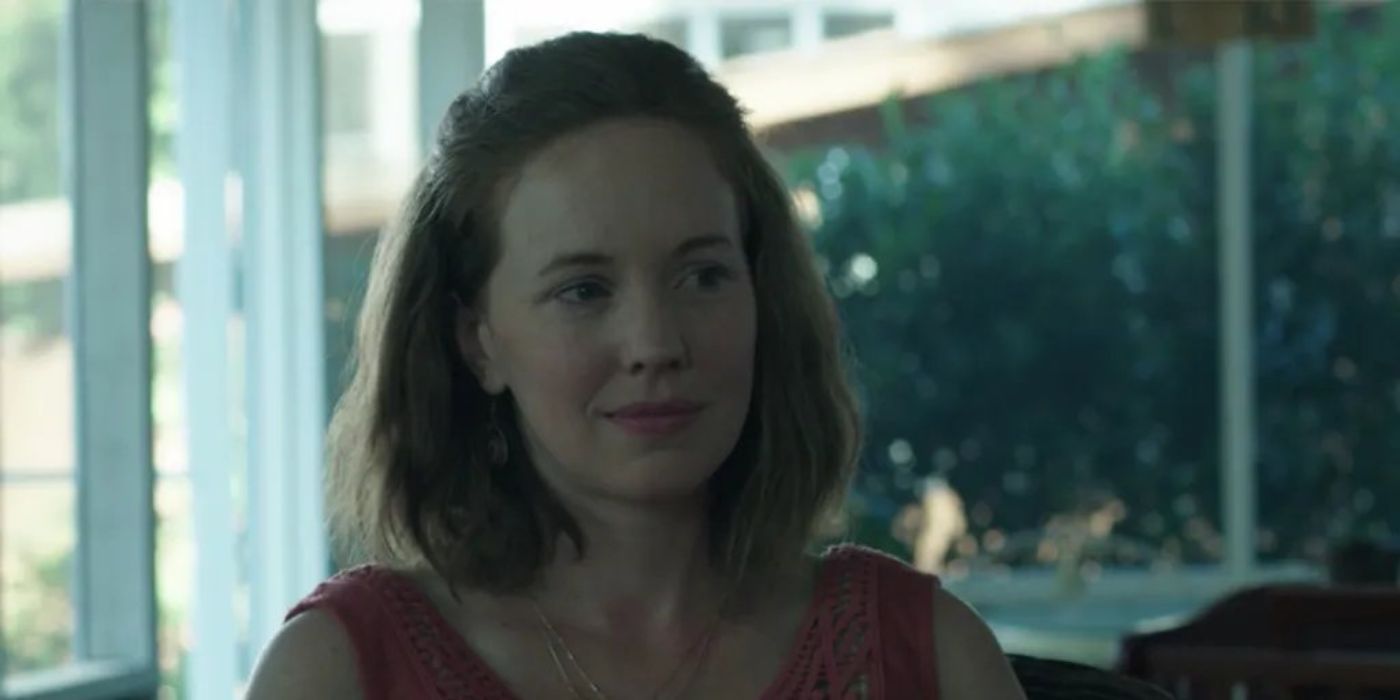 Grace Young (Bethany Anne Lind) is the supportive and devoted wife of Paster Mason Young (Michael Mosley). However, as the narrative unfolds, circumstances change for Grace and she becomes involved in the complex dynamics of the Byrde family's criminal activities and their interactions with the local community.
Despite Grace's little screen appearance, what happened to her off-screen horrifies the audience with how cruel and terrible her death is. Due to the escalating tensions and dangers surrounding the lives of those involved in illegal activities, she was murdered by Darlene Snell. Her passing serves as a significant turning point in the storyline and has lasting effects on Pastor Mason's character progression and his motivations throughout the series.
5
Baby Zeke Young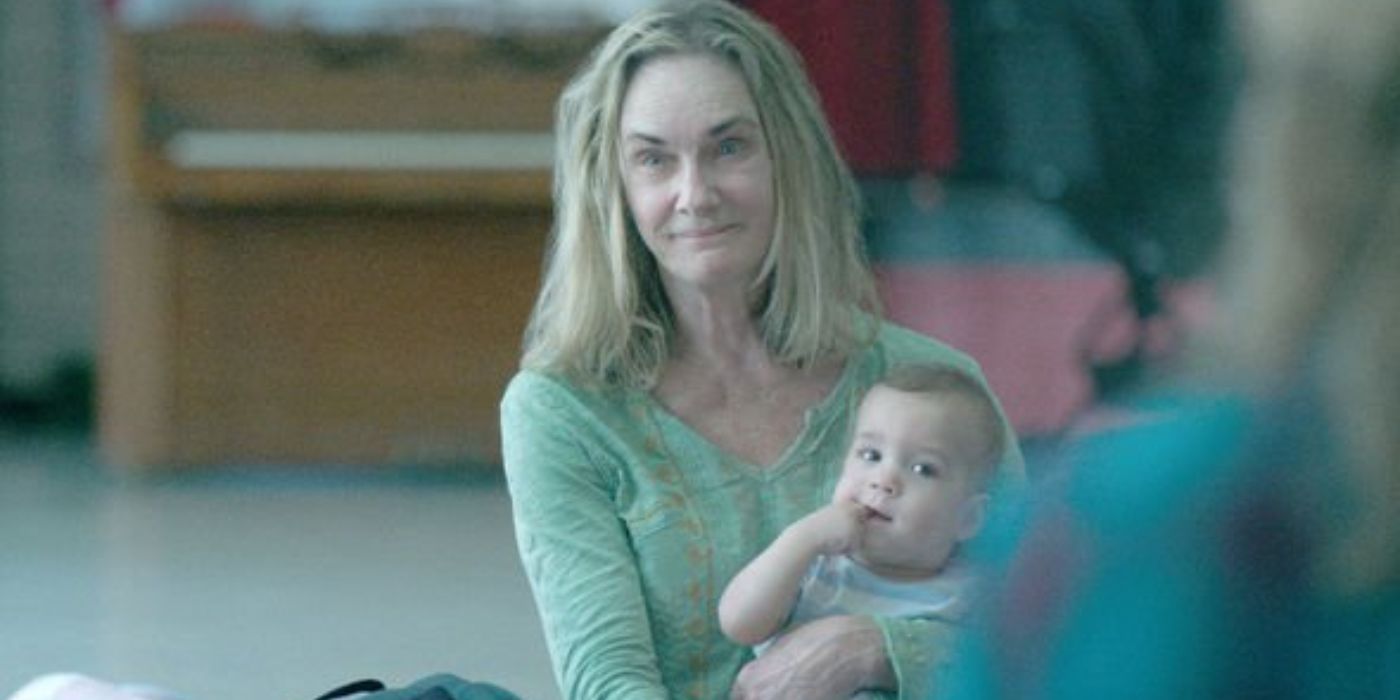 Ezekiel "Zeke" Young is the son of Pastor Mason Young and his deceased wife, Grace. Zeke, despite being a supporting character who has no lines or contribution to the storyline, has one of the most tragic lives since literally his birth. Zeke was brought to life unnaturally and possibly against his mother's wish by Darlene Snell who later adopted him.
However, what transpired between those two events is a different tale because after his mother's death, his father, Mason, was left in charge of raising him but later lost him to social service. Then, following Mason's passing, he briefly lived with the Byrde family before Wendy gave him to Darlene as compensation for their riverboat casino. Yet, Zeke is last seen handed to the authority by distraught Ruth after his legal guardians, Darlene and Wyatt were gunned down in their home. Zeke may therefore have a better future than all the grownups around him despite his miserable background.
4
Wyatt Langmore
see more : 'The Big Lebowski': 10 Best Quotes for the 25th Anniversary
Wyatt Langmore is Ruth Langmore's favorite cousin and he is also the first-born son of Russ. Like most Langmore members, Wyatt's life contains a series of unfortunate events starting from his father's tragic death which deeply affects Wyatt and contributes to his complicated relationship with the Byrdes and their associates.
RELATED: How the 2022 Emmys Reaffirm That We Love Drugs
Moreover, after drifting apart from his criminal family, Wyatt instantly fell into another with his romantic involvement with Darlene Snell. Wyatt was consistently put in morally challenging situations despite his sincere benevolence as a result of Darlene's. Then in the end, due to her repulsive behavior, soon after marrying her, Wyatt met his end at the hands of Javi Navarro (Alfonso Herrera) brutally in his own home, concluding another tragic arc of a Langmore.
3
Ruth Langmore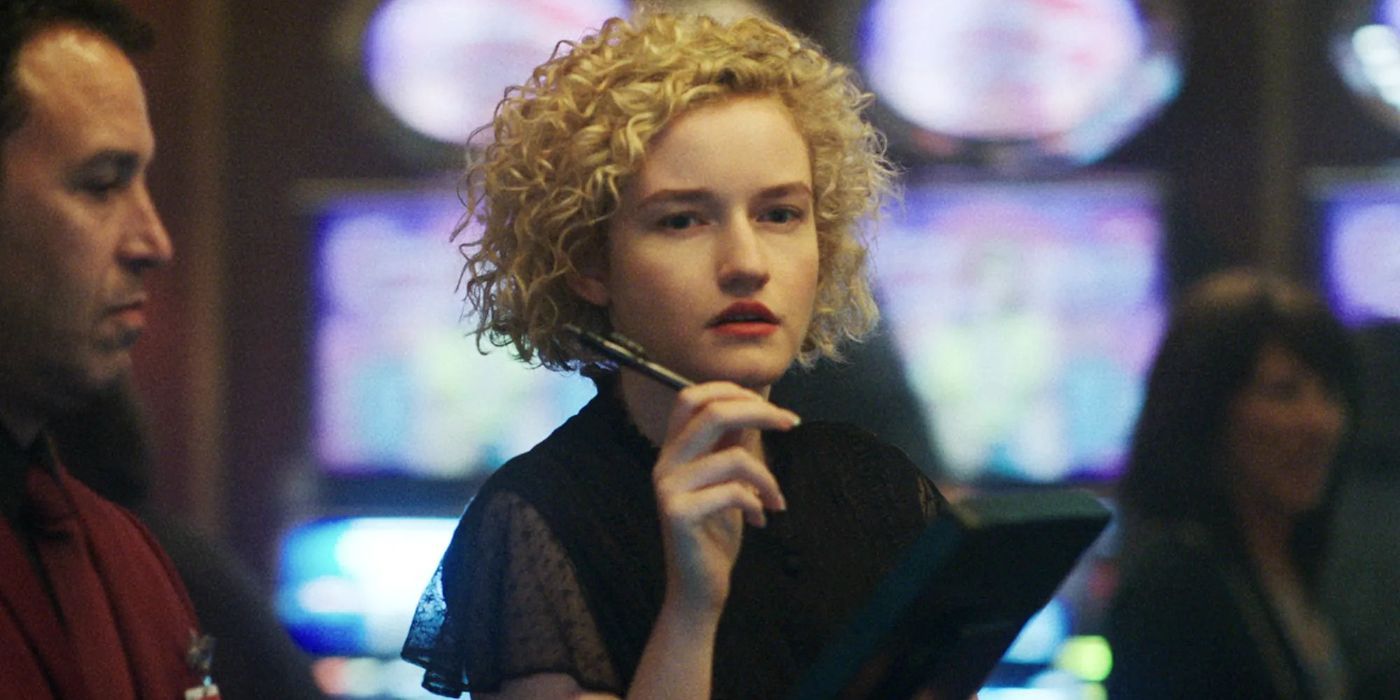 Ruth Langmore is one of the show's protagonists and an opportunistic crook who goes from stealing from the Byrde to money laundering in the Byrde enterprise. She has a sensitive side and is willing to help and defend those close to her despite her gruff demeanor and incessant cursing.
Ruth's life, like most Langmore members, is not simple, beginning with an abusive and manipulative father in prison who is eventually killed by the Byrde. This loss leaves Ruth devastated and conflicted, as she both loved and detested her father. Ruth also encounters various challenges and betrayals in her interactions with the family she works for, starting with Marty, moving on to Jonah, and ultimately Ben. She eventually grew more resilient as a result of everything she had to endure, but her connections to the Byrde in the past ultimately led to her doom.
2
Ben Davis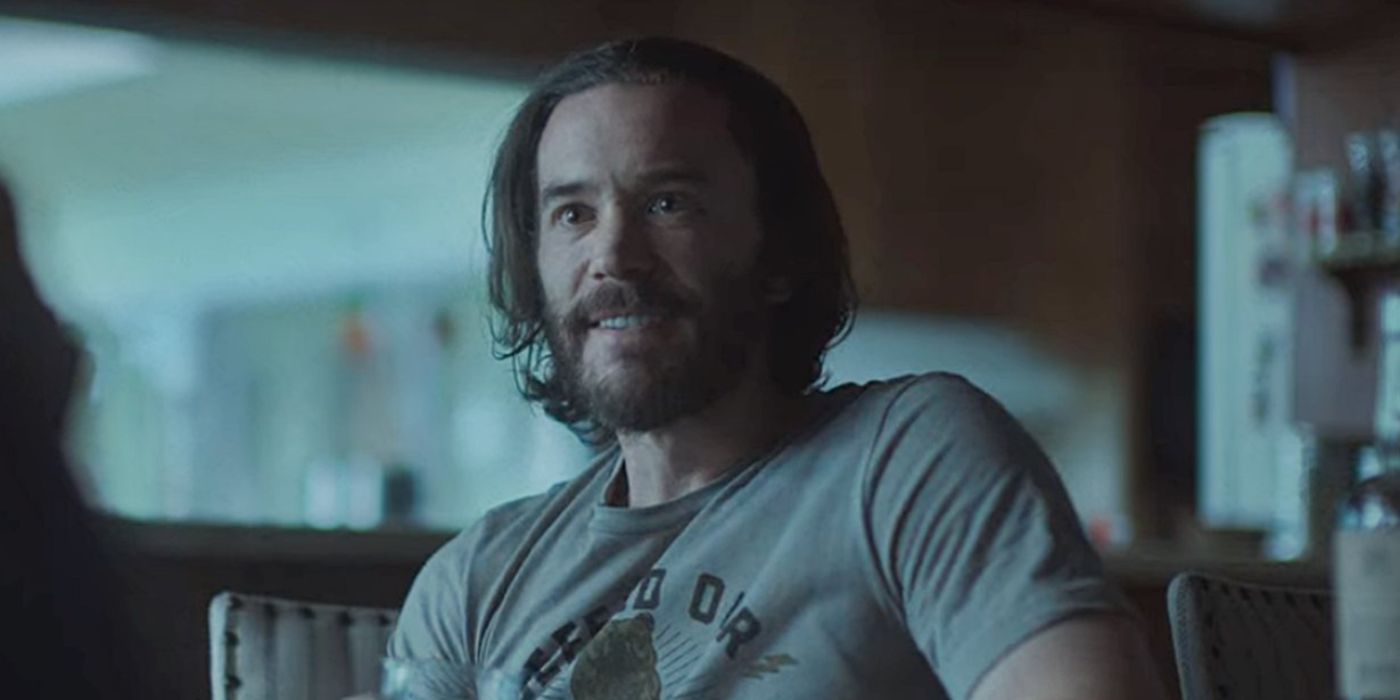 Ben Davis was introduced in the show in Season 3 as Wendy's younger brother who is struggling with bipolar disorder. He arrives in the Ozarks seeking a fresh start and tries to rebuild his life, reconnecting with his estranged family.
Ben's character is explored throughout the entire season as he tries to find stability and make peace with his past. His relationship with Ruth Langmore brought out both the best and the worst in him. However, Ben's mental health issues become increasingly evident, causing erratic behavior that puts strain on his relationships. Thus, his character arc reaches a tragic climax as his actions have severe consequences, and his presence becomes a liability, ending with the most shocking deaths in the show.
1
Pastor Mason Young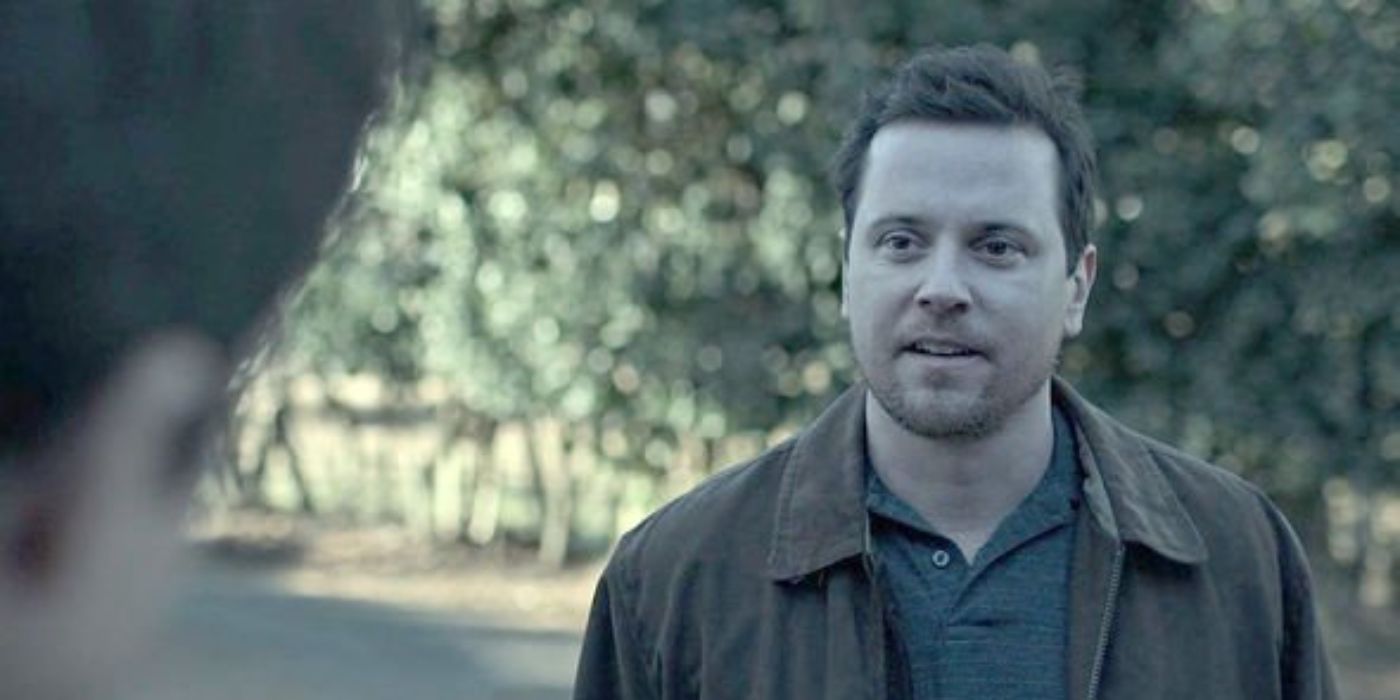 Pastor Mason Young is a local pastor in the community near the Lake of the Ozarks, Missouri. In the first season, he becomes entangled in the criminal activities of the Byrde family when they approach him to invest their illegal money into the construction of a new church.
As the series progresses, Pastor Mason experiences a series of personal tragedies and moral conflicts. He loses his wife, Grace, in the most horrific way and is left to care for their infant son. Mason's faith and sanity are tested as he seeks justice for his wife's death and tries to provide a stable life for his son. Pastor Mason's character takes a dark turn as he becomes more connected with the Byrdes and is even used as a pawn by them. In the end, his passing at Marty's hands wasn't an escape but rather another tragic event that took his life and caused his child more misery.
KEEP READING: Missing 'Ozark'? Check Out This Series About a Family on the Run
Source: https://dominioncinemas.net
Category: Lists