It's no secret (and a given at this point) that the network built on music videos drastically shifted its content. 2000s MTV featured iconic reality series that audiences are still returning to today. However, MTV in the 2010s began to elevate its game with a programming load of entertaining scripted series, mainly focusing on the daily lives of its target audience: teens. From love triangles to reality web detectives, the shows of 2010 allowed MTV to compete with other networks when it came to popular series.
While none of these series ever earned any critical acclaim, some episodes and seasons earned Top-Rated badges from IMDb and Certified Fresh scores from Rotten Tomatoes. It was the decade when MTV said, "Don't count us out," and audiences didn't, as some of the best series of that decade are still airing today.
10
'Ridiculousness' (2011-)
MTV's version of America's Funniest Home Videos, Ridiculousness amps up the hurt and the uncomfortable after scouring the internet for wild videos. Alongside MTV alumni host Rob Dyrdek, the series was created by Jackass producer Jeff Tremaine and Rob & Big producer Shane Nickerson. In front of a studio audience and a sidebar of celebrity guests, Dyrdek shows various video clips, themed and categorized, intended to make everyone laugh.
The series has aired over a thousand episodes and going strong. Dyrdek's laughter and bright personality are infectious, making even the most cringe-worthy videos somewhat stomach-able. It's not a totally original concept, and with its high episode count, it's questionable if they truly don't accept submissions, but Ridiculousness continues to thrive in the viral video age.
9
'Friendzone' (2011-2014)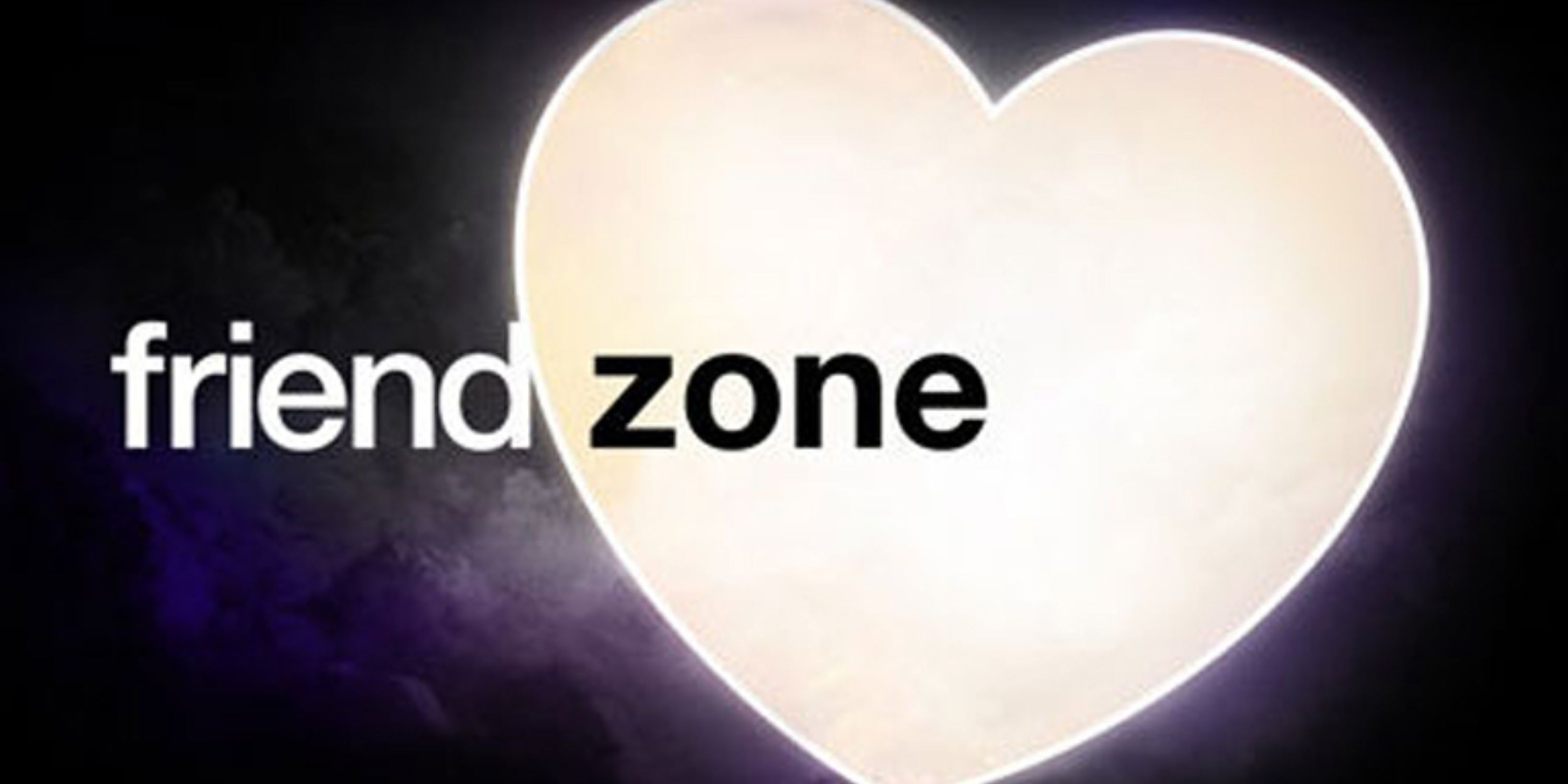 This was the perfect high-stakes reality series to induce audience anxiety. Friendzone features young adults as they put it all on the line to tell their best friend their secret romantic feelings, hoping to move their relationship out of the friend zone. For some, the feelings were mutual; for others, it led to heartbreak and disappointment.
With five seasons worth of situation-ships, a diverse group of friendships was featured as one person took a vulnerable step forward to confess their love. Friendzone was a suspenseful watch as fans of the "will they, won't they" love stories found a reality series catered to them.
8
'Are You The One?' (2014-)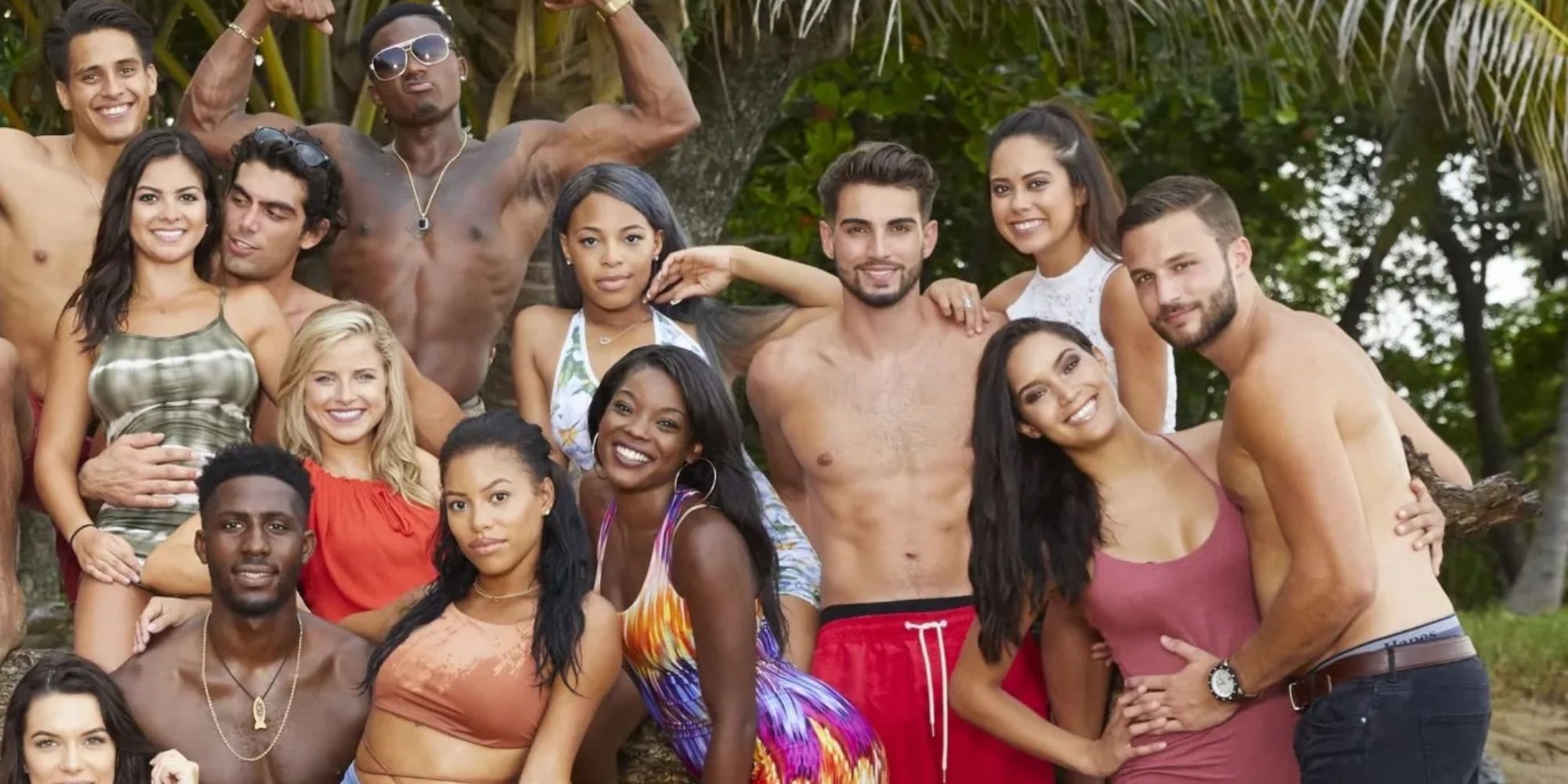 This is truly a guilty-pleasure reality series. Spinning the dating game on its head, matchmakers send 10 contestants to compete in various challenges to score group and one-on-one date opportunities in hopes of finding their perfect match. Couples can be sent to the Truth Booth to determine if the person they think is their match is "the one." During the matching ceremony, couples elect who to sit with and are told how many perfect matches they have, but not who they are. The group has only 10 chances to get all the matches right to win $1 million.
see more : The 10 Best Movies About the Theater, According to Letterboxd
The series has cycled through multiple hosts over its tenure and even seen contestants appear on other MTV reality series after the fact. It's pure "trash TV," but it is highly entertaining for audiences to guess who's a perfect match and who's not. Sometimes, couples who weren't matches dated after the show and even started families.
7
'Scream' (2015-2019)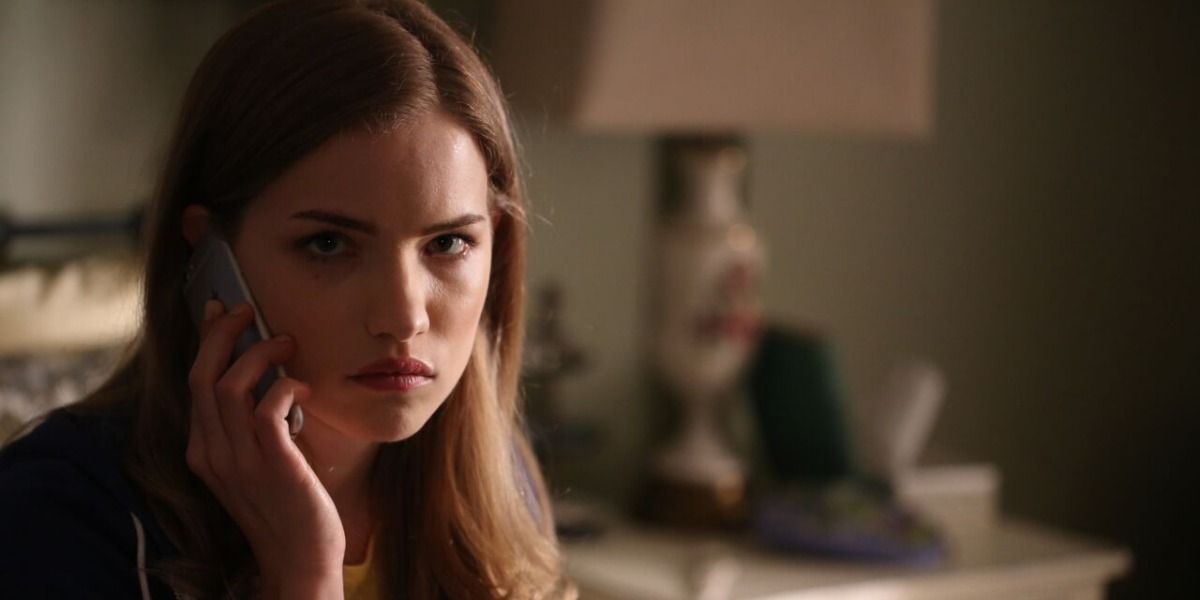 Attempting to bridge the gap between the '90s and 2000s teens with the 2010 teen market, Scream: The TV Series never fully reached its potential despite a gripping first and second season. Maintaining its meta-awareness of horror movies and slasher flicks, the series followed a group of teens as the Ghostface killer stalked them.
Seasons 1 and 2 followed the same students of led by Willa Fitzgerald and Bex Taylor-Klaus. The third season aired on VH1 after a multi-year hiatus and completely reboot, killing off the established characters and bringing in a whole new cast and plot. Despite its hot-mess fate, the TV series is one of MTV's best scripted series, with serious potential that, unfortunately, was never tapped into.
6
'Catfish: The TV Show' (2012-)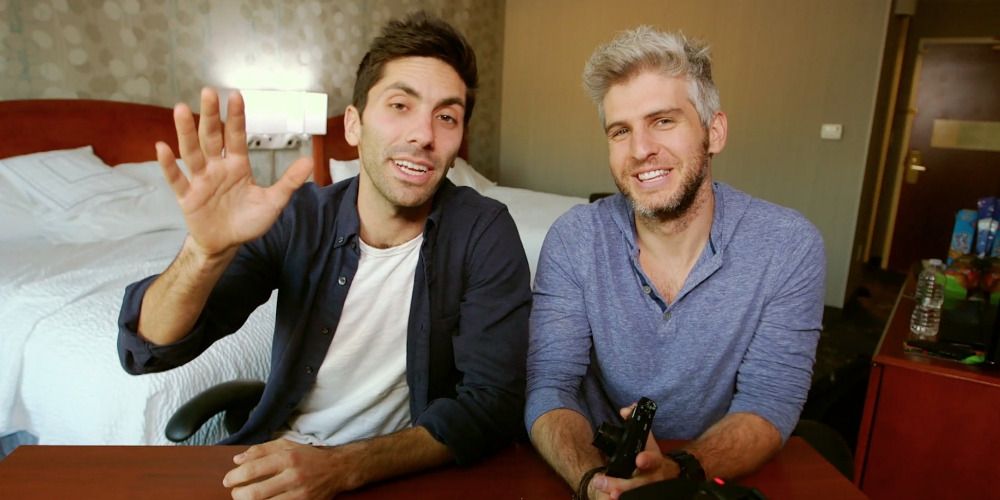 Based upon the real-life experience of creator Nev Schulman, Catfish: The TV Show is an internet sleuthing reality series capturing the phenomenon of online "catfishing," the deceptive practice of creating a fake online persona using images and videos of someone else as your own. Having documented his own catfish experience in his 2010 documentary, Nev and his friend Max Joseph accept submissions from real people who have fallen in love with someone online, but all the red flags point to catfishing.
RELATED: 10 Reality Shows That Make A Drama Series Look Comedic
While the series is unscripted, there are certainly elements and encounters that are produced for dramatic effect. As the Catfish surpasses the 250-episode mark in its eighth season, audiences are still enthralled with the series over a decade later. It's one where viewers root for the love story to be true but are quick to recognize the signs that someone's been dipped.
5
'Faking It' (2014-2016)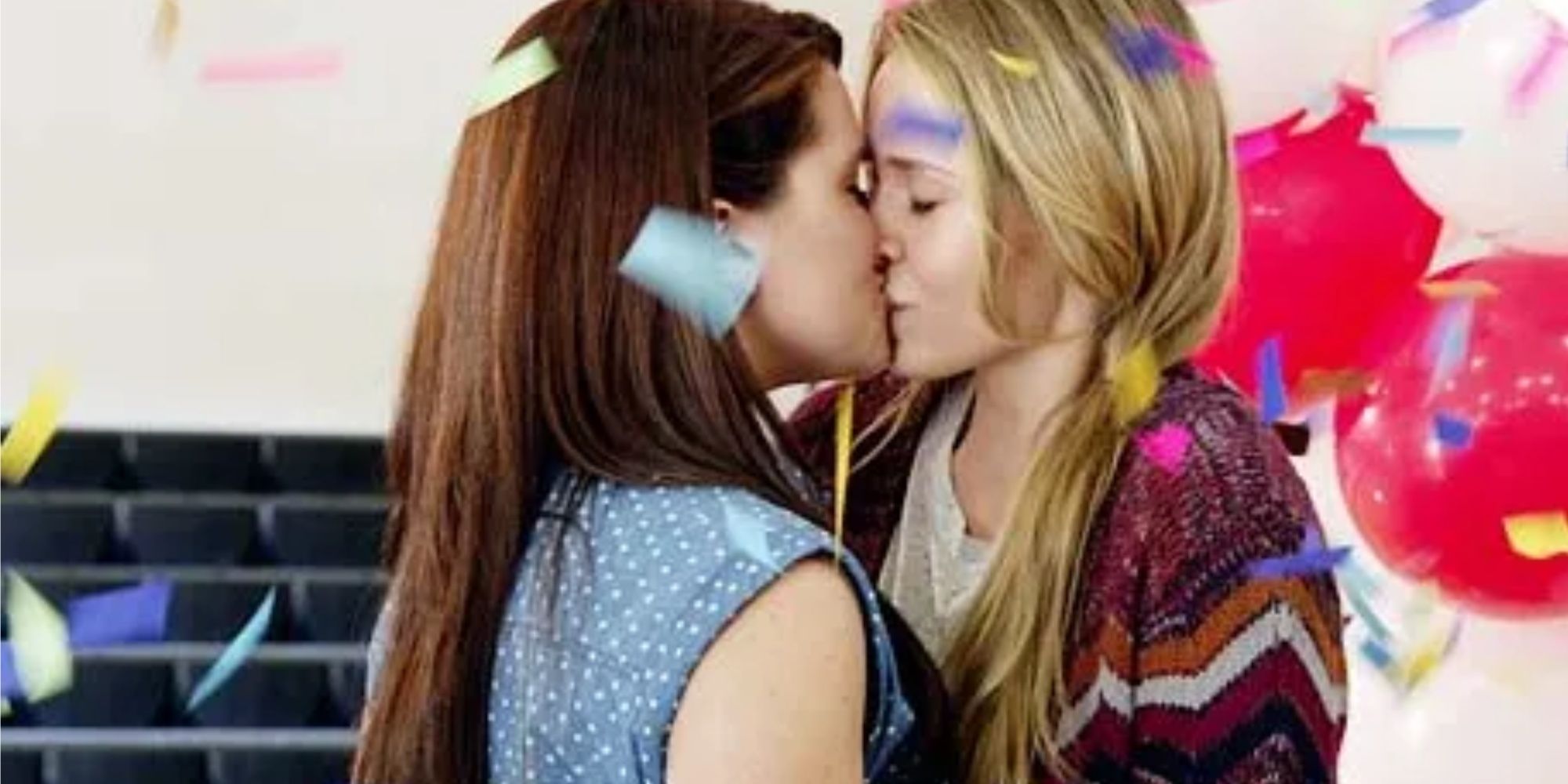 While it's not the most revered example of an LGBTQ+ series, however, it remains one of the decade's best-scripted series for MTV. As a way to secure their popularity after multiple failed attempts, best friends Amy (Rita Volk) and Karma (Katie Stevens) decide to do nothing about dispelling the rumor that they are lesbians. The pair agree to keep up the ruse to keep their newfound popularity despite the complications it's beginning to have on their friendship and real relationship needs.
The comedy series brought a different level of humor to the network saturated with reality series but earned critical feedback for its representation of the community it sought to elevate. Faking It lasted three seasons, with some of its episodes earning a Top-Rated badge from IMDb.
4
Girl Code (2013-2015)
see more : The 12 Most Suspenseful Movies of All Time, According to Reddit
With no stone left unturned, the women of Girl Code features uncensored, raw conversations about women's issues. Inspired by 2011's Guy Code, women take a comedic approach in talking head interviews and skits to discuss everything from dating to roommate etiquette and all the women's health topics in between.
Over its airtime, the series has featured comedians and stars like Awkwafina, Stephanie Hsu, and Nicole Byer, among its cast of regular commentators like Tanisha Long, Shalyah Evans, Jamie Lee, Carly Aqulino, and Nessa. Even though it was a brief glimmer among the MTV lineup, the comedy series was a must-watch for any girl's night in.
3
'Awkward.' (2011-2016)
Perfectly titled with a talented cast, Awkward. chronicles the struggles of 15-year-old Jenna (Ashley Rickards) after an accident is misunderstood as a suicide attempt, and she gains unwanted popularity. Narrated by her first-person blogs, Jenna navigates the high school experience with her newfound identity and tries not to let the misunderstanding define her.
The comedy series features the standard tropes of the cinematic high school experience: the popular boy interested in the unpopular girl, the snobby cheerleader, and the best friend who finds a middle ground between cliques. Awkward. received a certified fresh rating from Rotten Tomatoes critics in its debut season but unfortunately dipped with critics in subsequent seasons, always scoring highly with audiences.
2
'Finding Carter' (2014-2015)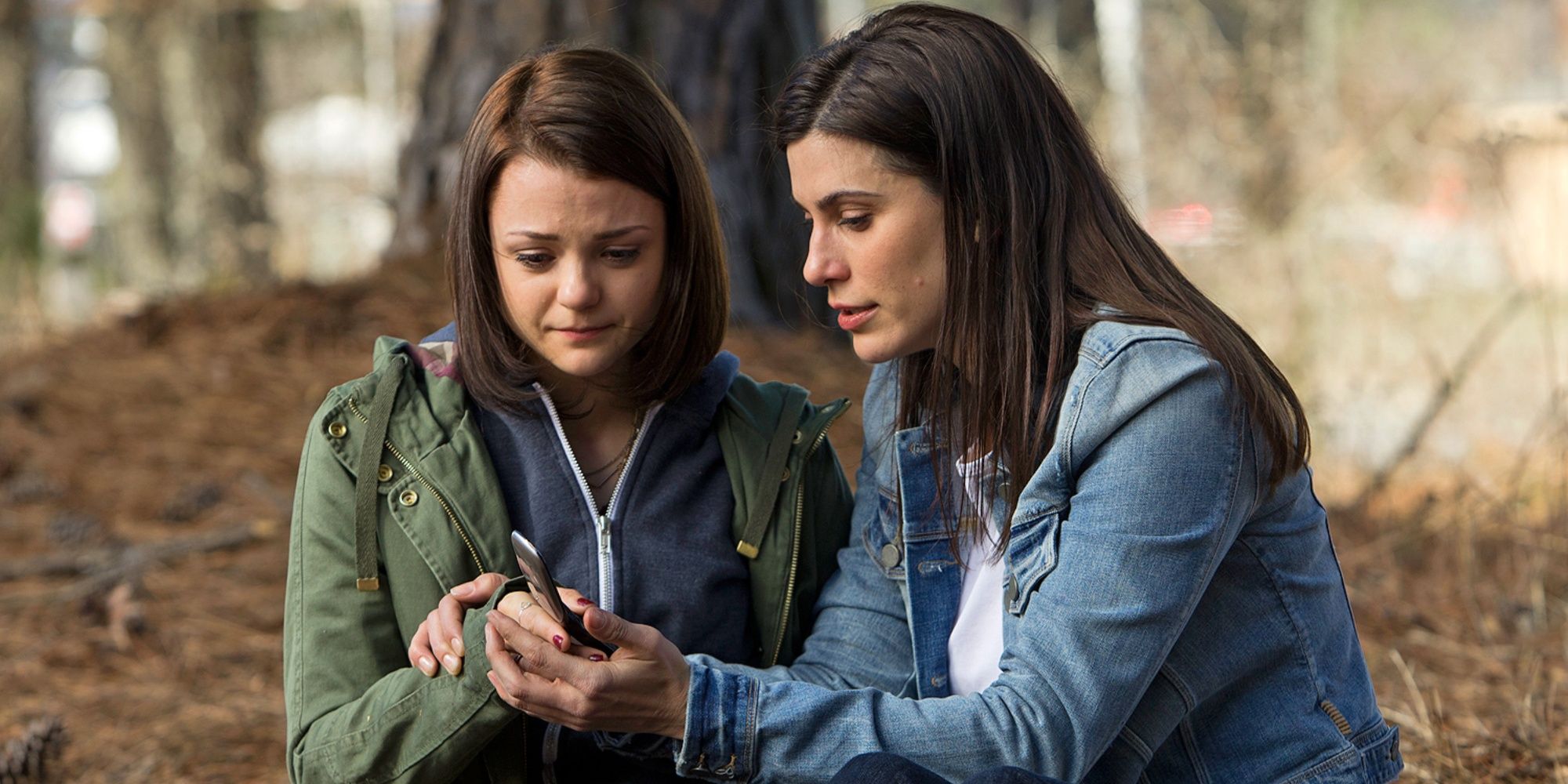 A series that seemed like something of Freeform, Lifetime, or The Hallmark Channel, Finding Carter founds its target audience on MTV. Life for Carter (Kathryn Prescott) was normal until she discovers that she was abducted at age three and now must return to her biological parents, starting a new life while trying to protect the woman who raised her from the police.
RELATED: The 10 Best 2010s TV Series, Ranked According to IMDb
The drama only aired for a quick two seasons, but its premise had viewers hooked as a series that was more than just the stereotypes of high school sitcoms. Prescott's performance as the conflicted heroine elevated the series, making it one of the network's best series of the decade.
1
'Teen Wolf' (2011-2017)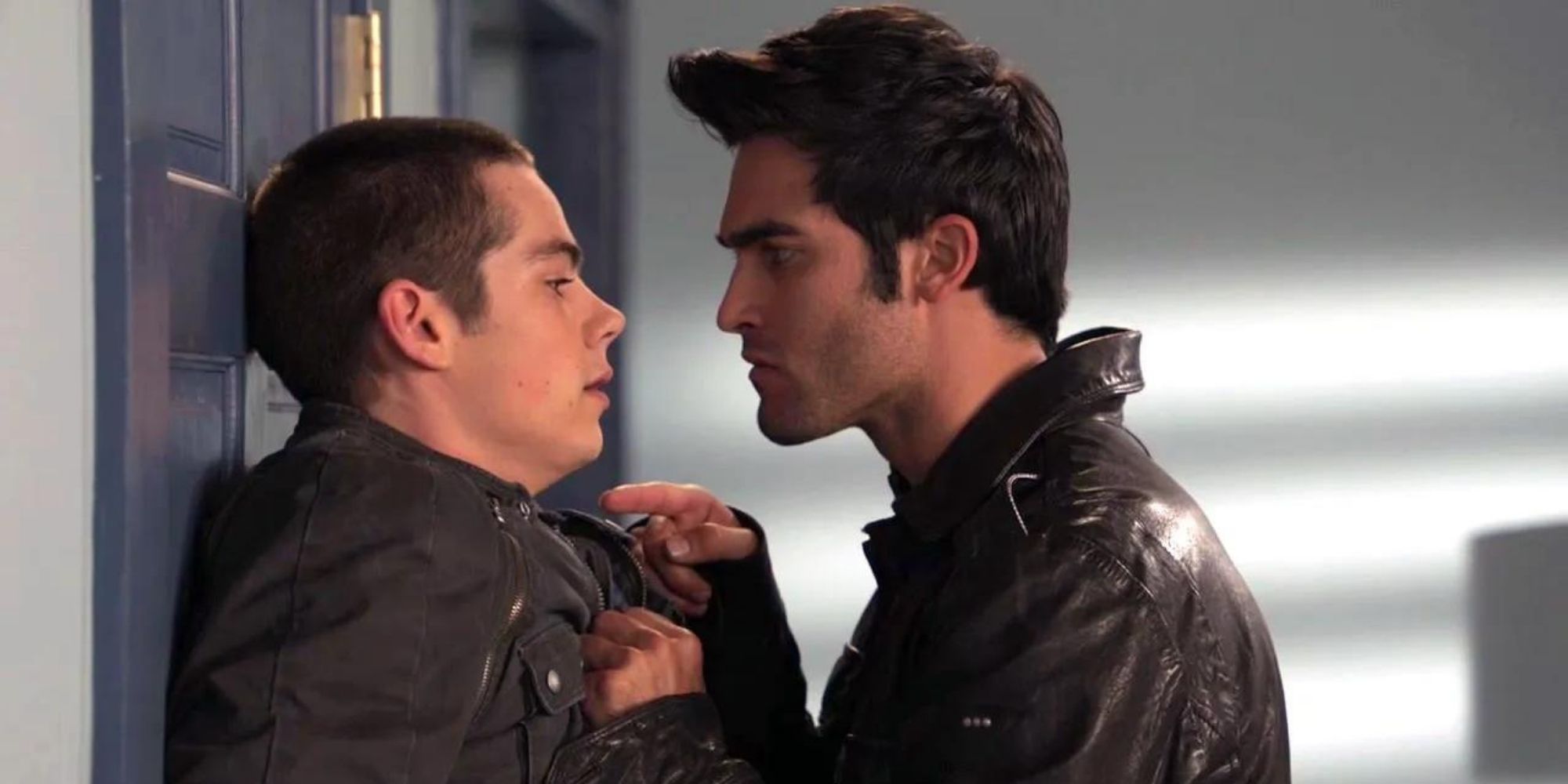 With the rising popularity of the teen supernatural genre from titles like The Twilight Saga and The Vampire Diaries dominating the late 2000s and early 2010s, MTV threw its hat in the ring by modernizing the original 1985 film. Teen Wolf follows Scott McCall (Tyler Posey) after he's bitten by a mysterious creature, becoming a werewolf. As if things weren't complicated enough, Scott must fight to control his now predatory urges, especially when it comes to his love interest, Allison (Crystal Reed).
The teen drama series provided an outlet for the "team werewolf" fans of the decade to finally have a series dedicated to their creature of preference. With a rocky start in its premiere season, Teen Wolf eventually steadied out, pleasing critics and audiences throughout its six seasons.
KEEP READING: The 15 Best Reality Shows of All Time, Ranked
Source: https://dominioncinemas.net
Category: Lists