Kourtney Kardashian is about to become a mother for the fourth time. After a difficult IVF journey with her now-husband, Travis Barker, the eldest Kar-Jenner sibling and the drummer opted to take a break from scientific assistance as a result of the toll the treatments took on Kardashian emotionally and physically. Fans have followed their whirlwind romance and how they seamlessly transitioned from longtime friends to PDA-filled lovers, making their desires known to bring new life into the world as one together known to the world. Now, their dream of starting a family has come true.
Already parents to three children each from previous relationships, their blended family's newest addition will make their unit complete. Viewers will more than likely see everything chronicled on the Hulu reality show as the Kar-Jenner clan continues to grow. From the looks of the announcement reaction, everyone is happily surprised by the news, including Kardashian lifeline Kim, who despite her issues with big sister Kourtney this season of their reality series has shown support in the wake of the baby news.
Kourtney Kardashian Surprises Travis Barker With Pregnancy News at Blink-182 Concert
Barker got the surprise of his life when he peered down into the stands at his concert on June 16 and saw his wife jumping with a sign reading: "TRAVIS I'M PREGNANT!" The couple confirmed the news when they both posted a video of the moment to Instagram the same night. Kardashian was dressed in a black-clad leotard showing her growing bump as she smiled and jumped up and down in the crowd at Los Angeles' BMO Stadium. Barker appeared shocked on stage as one of his Blink-182 bandmates tells him, "Someone's having a baby!" In true Kravis fashion, a shirtless Barker went down into the stands to embrace his 44-year-old wife with a brief makeout section.
The POOSH founder detailed some of the behind-the-scenes preparations for the big reveal on her Instagram Stories. In one post, her long-time friend, Simon Huck, records the moment Barker joined Kardashian in the audience for their embrace. She then reveals the inspiration for her sign— Blink-182's 1999 visual for their hit single, "All The Small Things." In a part of the iconic video Kardashian shared, a fan can be seen holding up a sign that also reads, "Travis I'm Pregnant." In another photograph, Kardashian is pictured sitting backstage on the ground writing the sign.
Kim Kardashian Reacts to Kourtney Kardashian's Pregnancy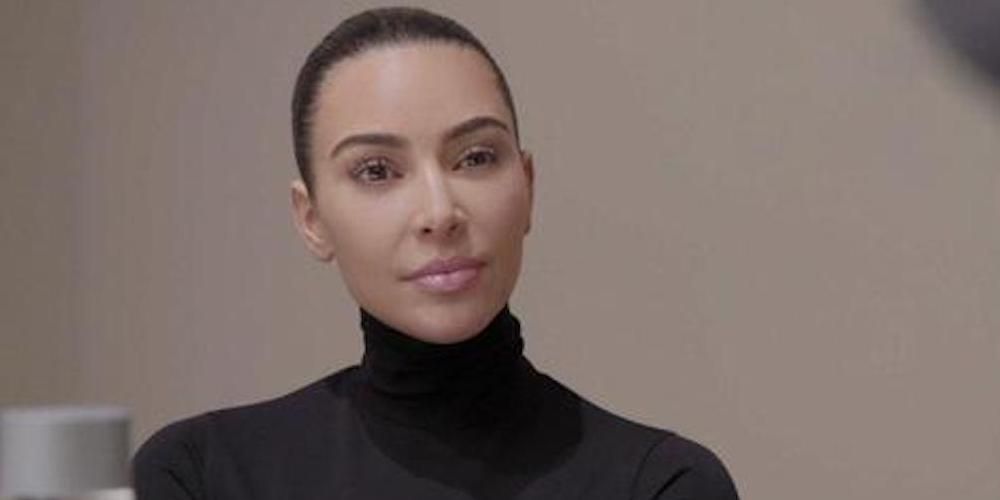 Kardashian's fans, family, and friends flooded her comment section with well wishes. Kim was one of the first, sending multiple emojis, including a pregnant woman and heart-eyes. In a post to her Instagram Stories, Kim re-shared the cute video, captioning it: Kim also re-shared the video of Kourtney's announcement to her Instagram Stories, writing, "Congrats!!! We're having a Kravis baby!!!" The family has been well aware of the couple's desire for a baby. Kim herself struggled to conceive and turned to surrogacy for her youngest two children and has provided Kourtney advice along the way.
In a May episode of The Kardashians, Kourtney explained her decision to stop IVF treatments after a 7-8 month long journey. "We are officially done with IVF [in vitro fertilization]," Kourtney said in a confessional on The Kardashians in May. "We would love a baby more than anything, but I really believe in what God has in store for us. If that's a baby, I believe it will happen."
The Sisters Have Been Feuding on Season 3 of 'The Kardashians'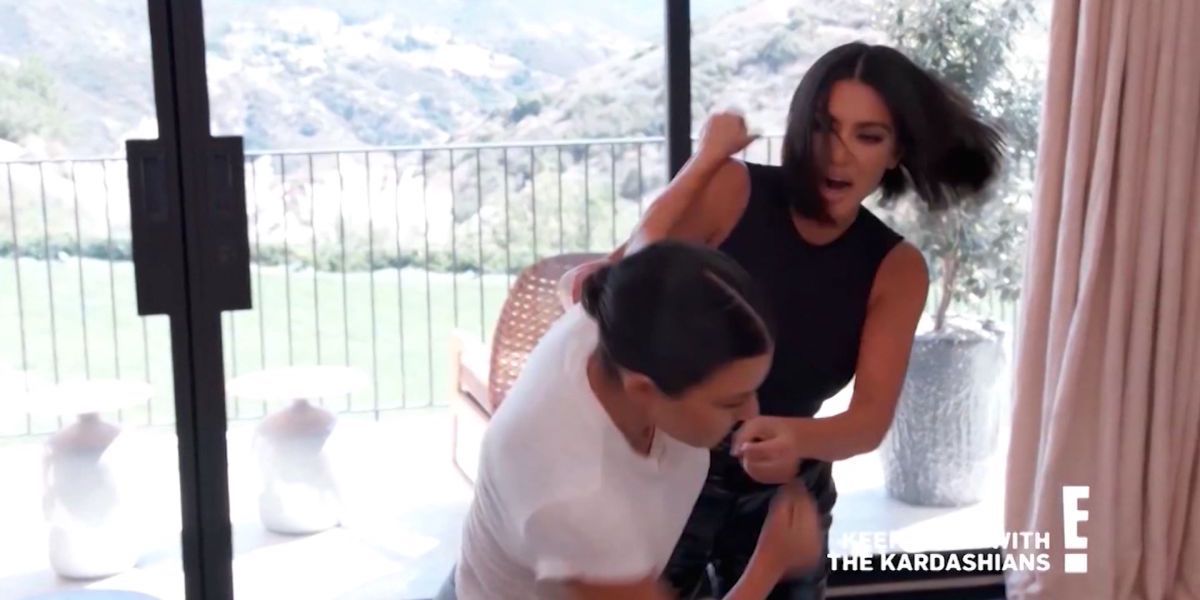 The news comes as Kim and Kourtney's estrangement has been chronicled in the current season of their show. Kourtney broke down in tears in Episode 5 upon learning of Kim's collaboration with Dolce & Gabanna, the same designer who curated looks for her Italian wedding last year. According to Kourtney, Kim cares more about business than their relationship and her feelings. Kim was admittedly hesitant to tell Kourtney details of the collaboration beforehand, which included her overseeing a fashion show for the iconic brand.
Kourtney has also admitted to feeling isolated from her family since being engulfed in Barker. Simultaneously, Kim and Khloé have grown closer, but Kourtney insists she remains top billing in Khloé's life despite life's natural changes. Kim promises their family drama is only temporary. Hopefully, a new baby will reunite them all.
Source: https://dominioncinemas.net
Category: REALITY TV