The Bachelorette is back for Season 20! Releasing Monday, June 26 at 9 pm on ABC, Charity Lawson is ready to hand out her roses and Bachelor Nation gave us the inside scoop on the new suitors. Charity Lawson was a runner-up on Zach Shallcross' season 27 of The Bachelor and became a fan favorite. Charity is a child and family therapist who told Us Weekly that she is looking for someone with a sense of humor, who knows what they want, and who can be their authentic self. Charity was featured on The Jennifer Hudson Show back and May and spoke about how much of an honor it is to be the fourth ever black Bachelorette and the second monoracial African American to have the chance to find love. The Columbus, Georgia native is looking for a love rivaling her parents, who have been married for over 47 years. So who has the opportunity to court Charity and make her fairytale romance come true? Let's take a look at the suitors.
Aaron B.
Hailing from San Diego, California, Aaron B. is a 29-year-old software salesman. He is a self-taught violinist and pianist and wears his heart on his sleeve. The former football player is scared of wasps, but he hopes that his connection with Charity can be sweet as honey.
Aaron S.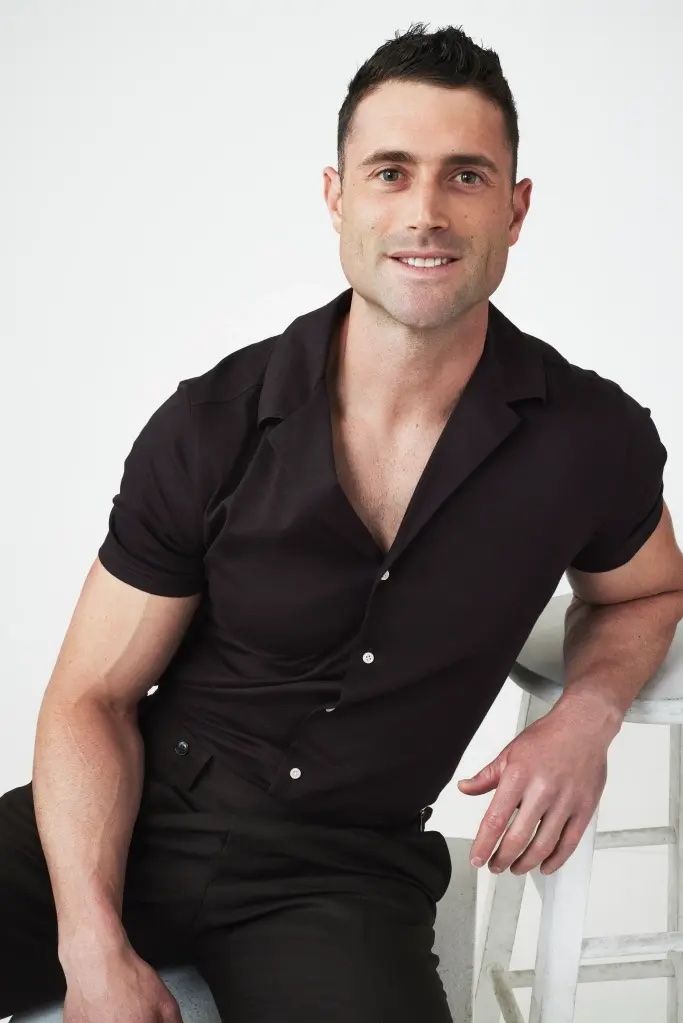 Another San Diego, California native, Aaron S. is a 33-year-old firefighter. Aaron enjoys the outdoors, paddleboarding, and occasionally cage diving with great white sharks. His favorite movie is Austin Powers and that's groovy, baby. He may put out the fires, but he hopes he doesn't extinguish his chance with Charity.
RELATED: Charity Is the Right Choice to be the Next 'Bachelorette' In Season 20
Adrian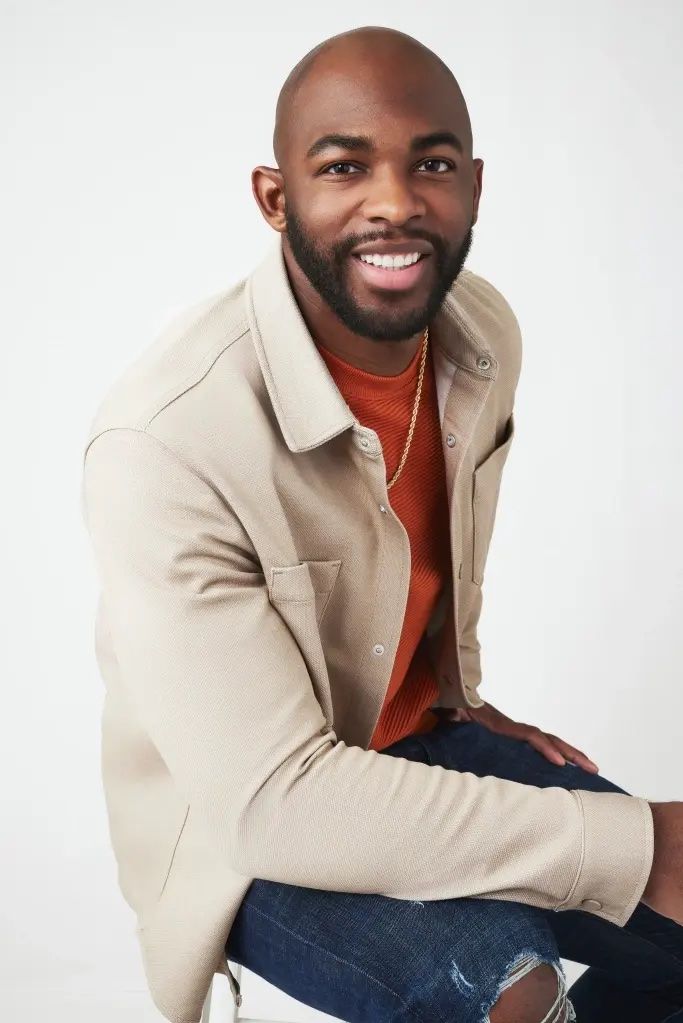 Adrian is a 33-year-old single dad from Northridge, California. He is a realtor from a big, blended family who believes that his true love is still out there. His main goal is to share goals and grow old with someone and his biggest accomplishment is his fitness transformation. So much so, that he is currently also a personal trainer to help others achieve theirs as well. Will he be Charity's spotter for life?
Brayden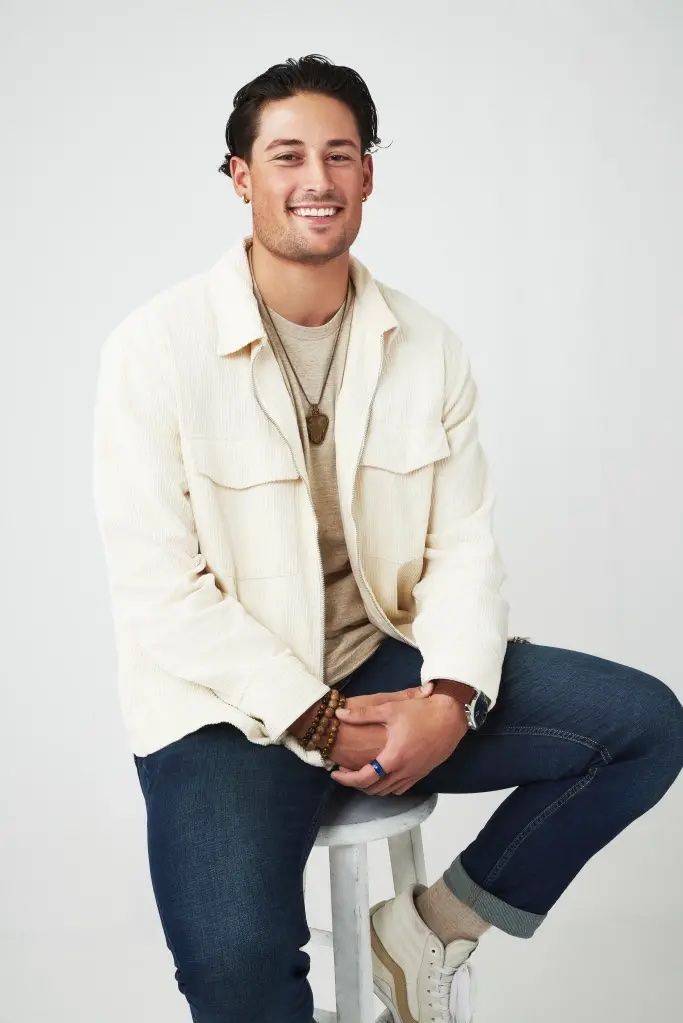 One of the youngest on the list, Brayden is a 24-year-old Travel Nurse from San Diego, California. Being unlucky in long-term relationships before, Brayden is excited about his opportunity to date Charity. He even hopes they can learn to salsa dance together and that she will love his dog, River, as much as he does. Maybe Brayden and Charity are ready to begin life together fur-ever.
Caleb A.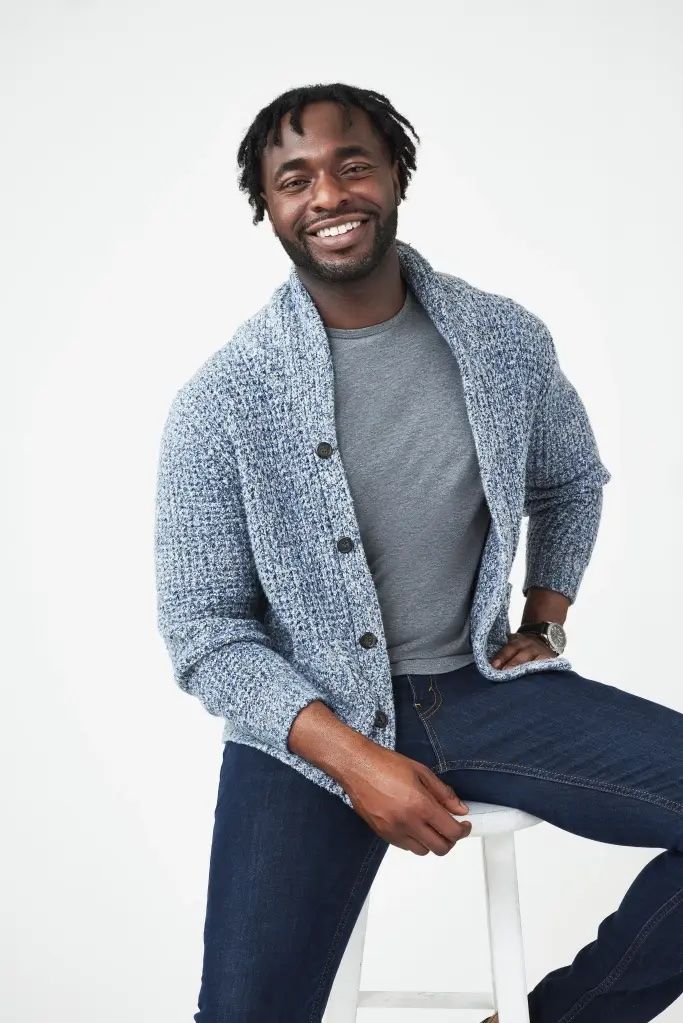 From the other side of the country, Caleb A. is a Resident Physician from Ann Harbor, Michigan. The 29-year-old doctor has a nameless pet salamander, works 80 hours a week, and de-stresses by taking hikes or having takeout at home. Caleb is hoping to be Charity's coronary artery, so he can be wrapped around her heart.
Caleb B.
Florida Man Caleb B. is a Pro Wrestler from Orlando. He is a 24-year-old villain (only in the wrestling ring) who is hoping to get his paragliding certification and looking to be able to express his romantic side. Caleb B. likes his chances of winning CharityMania 20.
Chris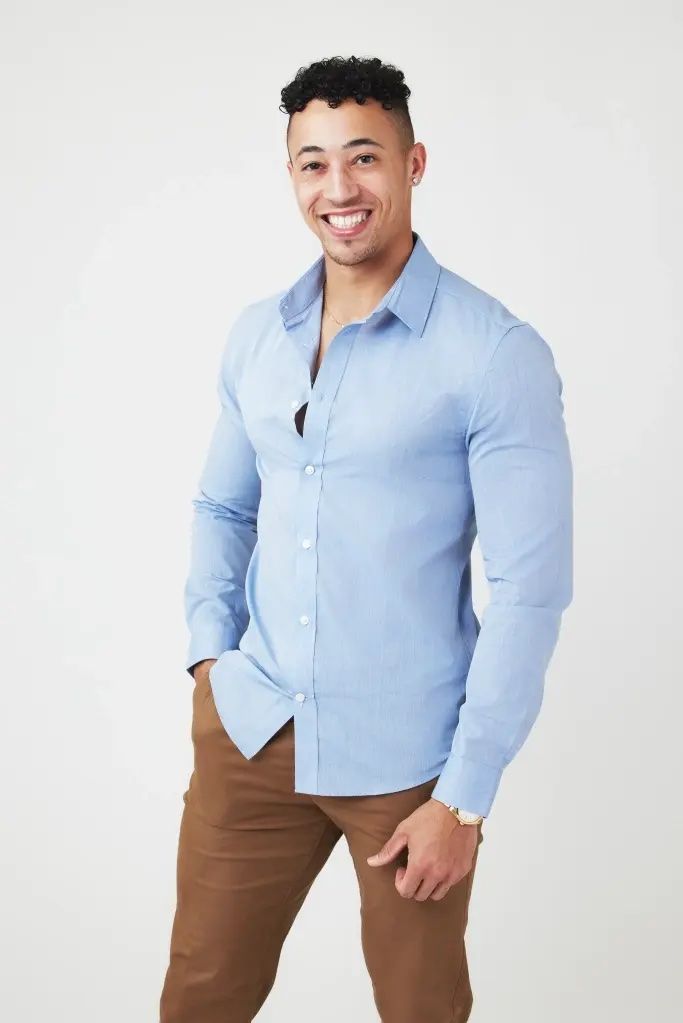 The 27-year-old White Plains, New York native is a World Record Jumper. Chris holds two World Records – one for the highest standing box jump and the other for the highest standing back flip. When he's not jumping around, he likes to binge-watch Grey's Anatomy and go apple-picking. Will Chris earn a third World Record for the biggest romance of Charity's life?
Dotun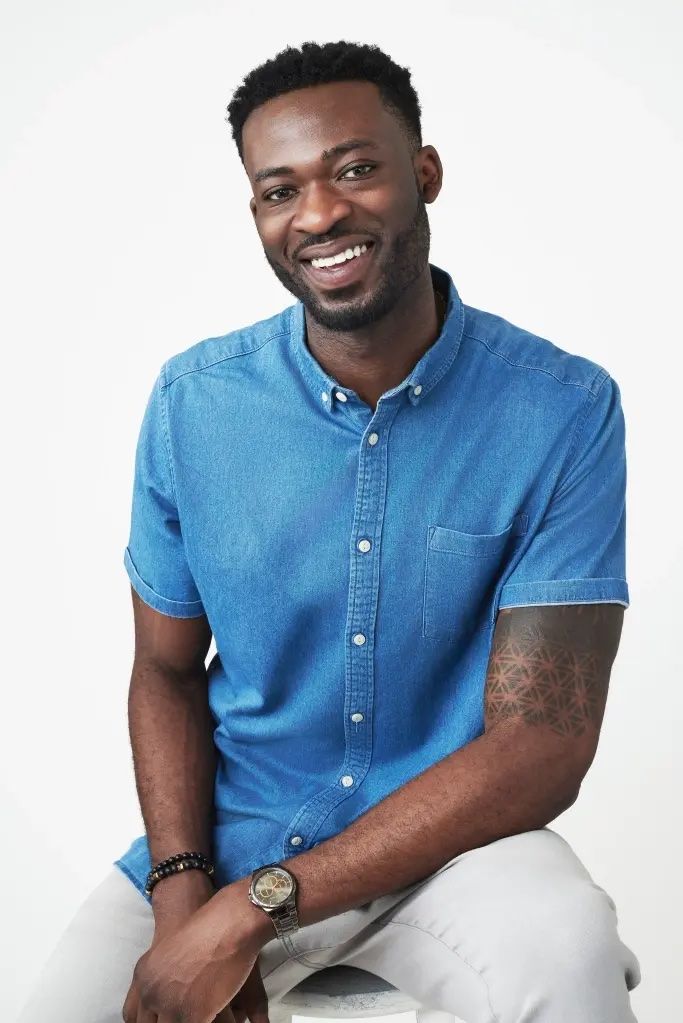 From Brooklyn, New York, Dotun is a 30-year-old Integrative Medical Consultant. Dotun comes from a large Nigerian family who moved to the United States as a child. He's known to take spontaneous 45-day trips around Europe and would love to be the head of the CIA if he had the option. Dotun hopes that Charity will fall in love with him as much as his Airline Mileage carrier loves him.
James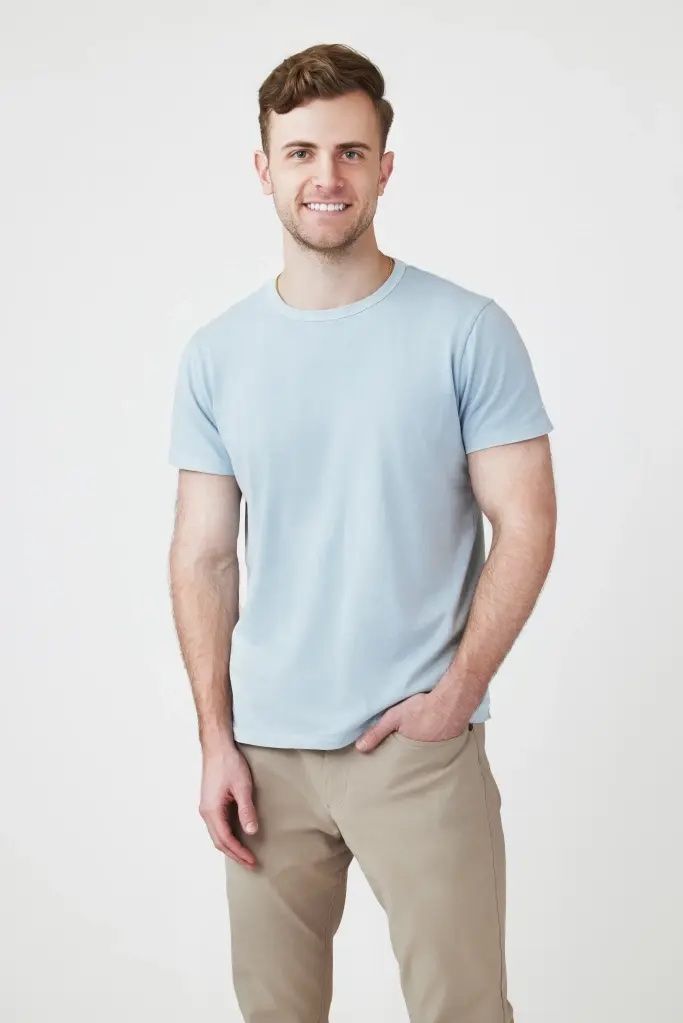 James is a 28-year-old attorney from Chicago, Illinois. He can speak enough French to get by, loves Olivia Rodrigo, and is known to be a romantic. It's not unlike him to hand-write love letters to his partner and take them on picnic dates. Charity, don't sue James if he steals your heart!
Joe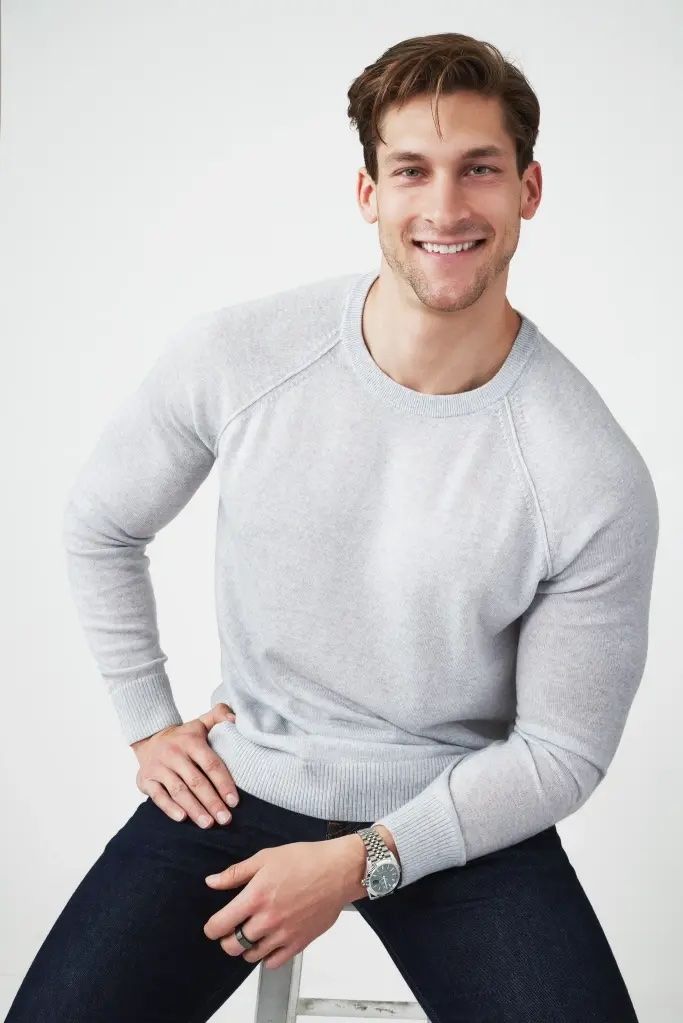 The 32-year-old Tech Operations Director resides in San Francisco, California. Joe is a peanut butter M&M-loving guy who is ready to settle down. He loves to frequent EDM festivals, go hiking, and tend to his plants. James is hoping for a budding romance between him and Charity.
Joey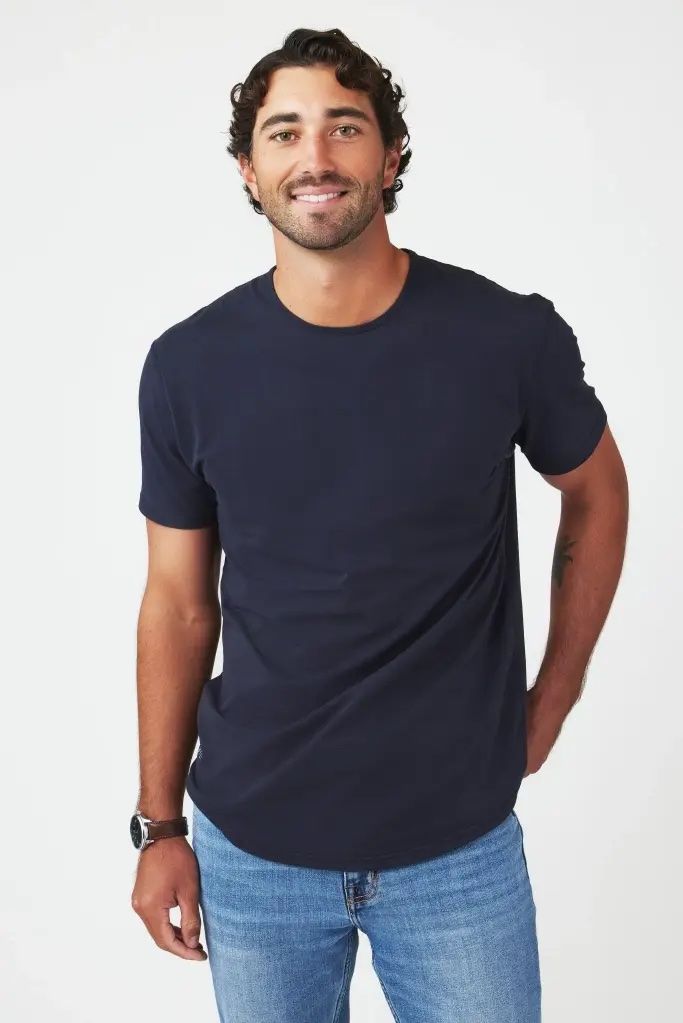 Joey is a Tennis Pro from Lawai, Hawaii looking for love. He spends his days under the sun teaching and sharing his passion for tennis. He loves the Green Bay Packers and gazing up at the stars. With any luck, Charity will meet Joey, and it'll be a game, set, match.
John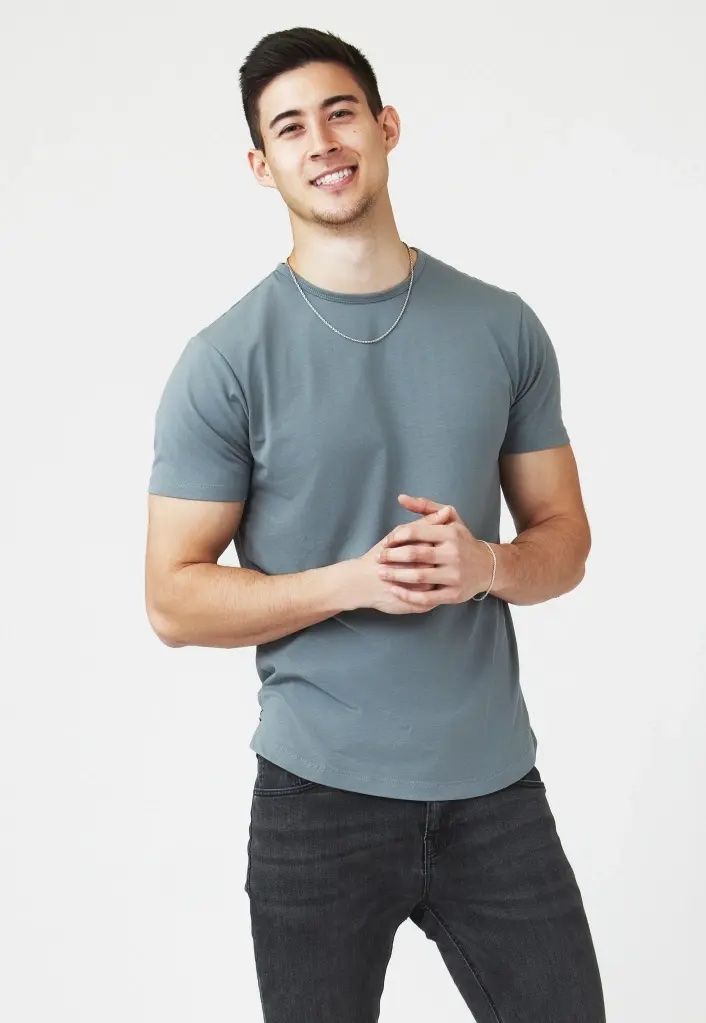 The Data Scientist from New York, New York loves rereading Harry Potter and learning the latest TikTok dance trends. 27-year-old John has been to five of the seven continents so far and is hoping to find someone to enjoy a Negroni with. He can crunch the numbers, but can he compute his chances for forever with Charity?
John Henry
John Henry is a 30-year-old Underwater Welder from Virginia Beach, Virginia. He loves a good pumpkin spice latte and hitting the gym when he's not working. He's only ever seen 20 movies in his entire lifeKa but is willing to expand with the right person. Can John Henry's love for Charity go deeper than the ocean?
Josh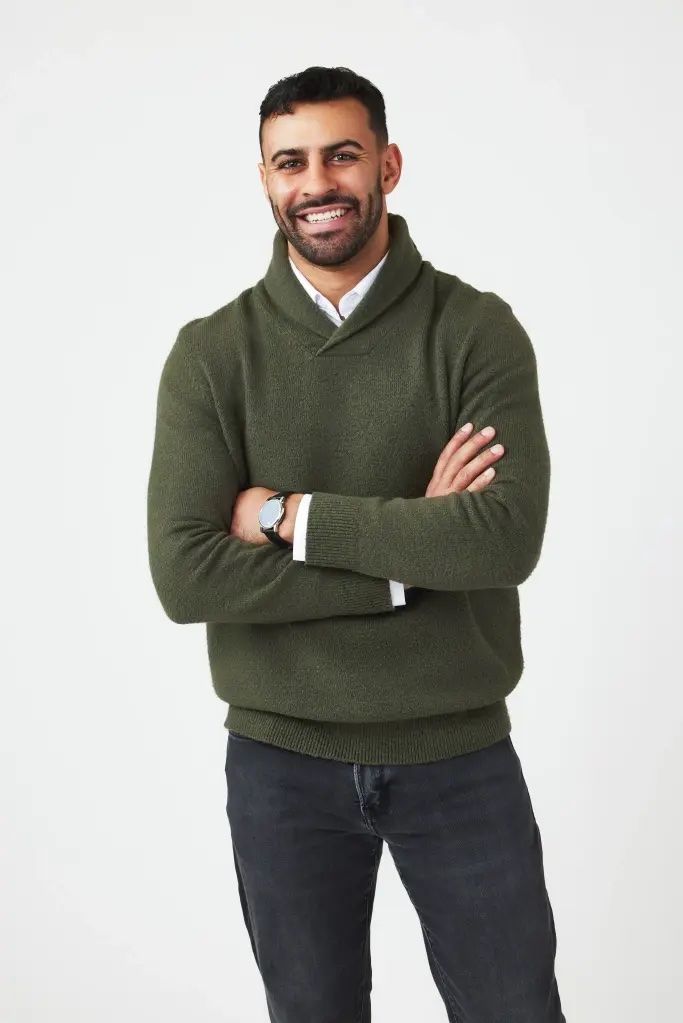 Harvard Grad Student, Josh, is 28 years old and from Bethlehem, Pennsylvania. He gave up his career options of a grad program at Harvard and working on Wall Street to start working for a non-profit that provides affordable housing. Josh's favorite holiday is Easter, and he is very close with his family and two brothers. He recently got accepted into Harvard for a second time and is also looking for an Ivy League-type love with Charity.
Kaleb K.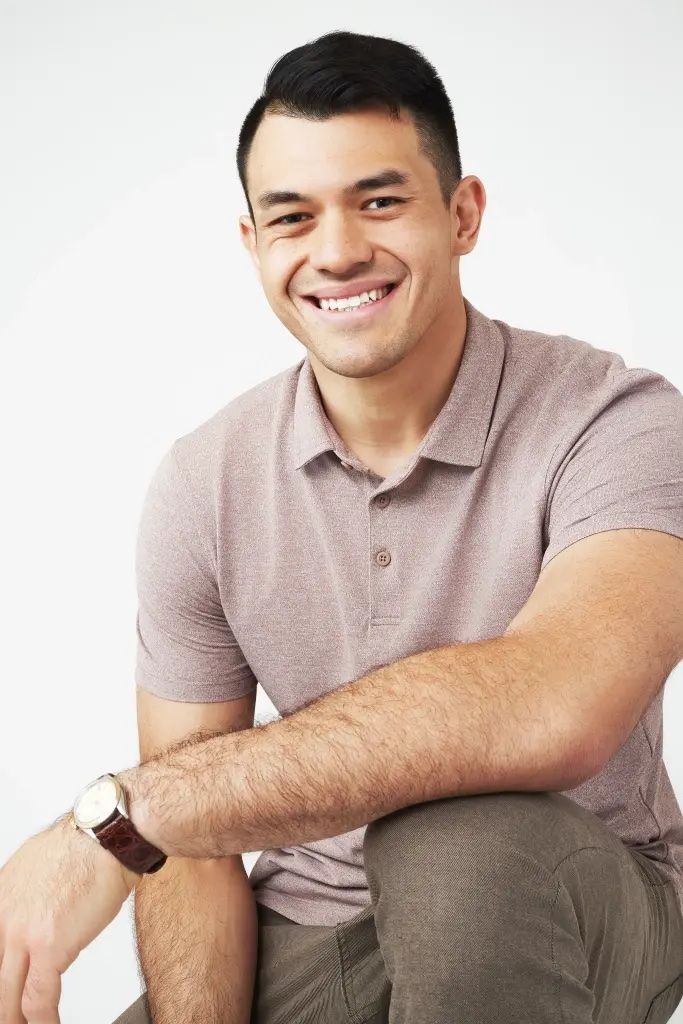 Kaleb K. is from Norcross, Georgia, and is a Construction Salesman. This 26-year-old is a former Division I football player and would love to coach high school football. Please don't ask him how he feels about mayonnaise though! Kaleb K. is hoping he doesn't drop the ball with Charity and they can find love together.
Khalid
Dearborn, Michigan native is a 28-year-old Tech Recruiter who wishes he could teleport. Khalid likes to hit the gym, spend time with his enormous family, and wants to have his own farm someday. Khalid is hoping with Charity by his side, he can go from Farmer to Jolly Rancher and live happily ever after.
Michael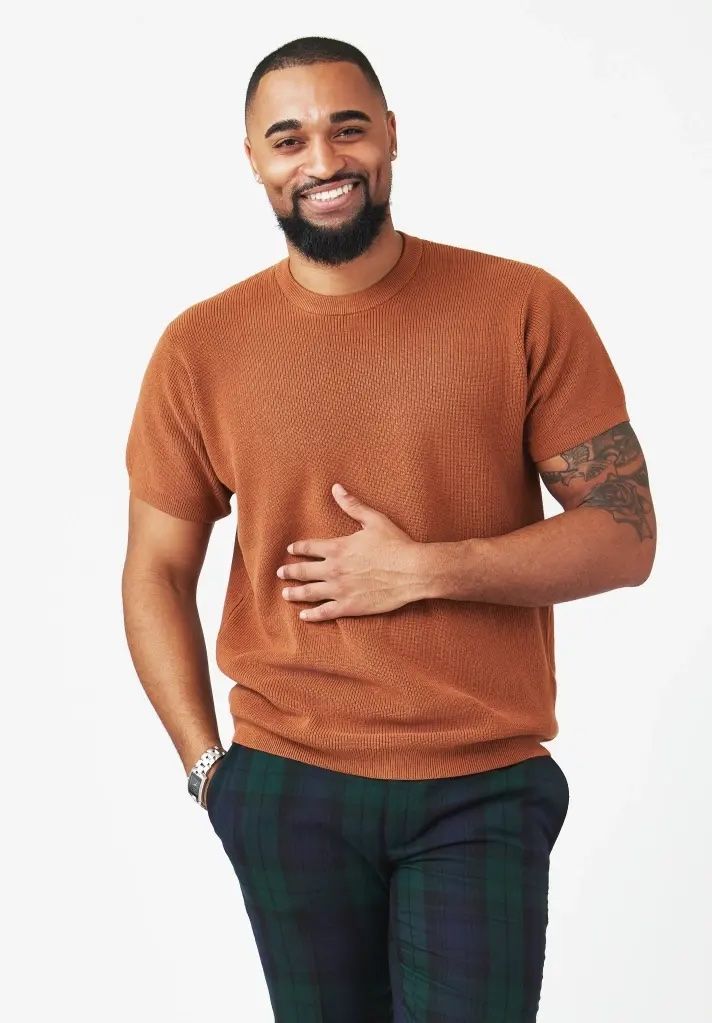 see more : That Time the 'Deadpool' Writers Created a Skewering Reality TV Show
Another Chicago, Illinois native, Michael is a 28-year-old Yacht Captain. When he's not sailing, he's spending time with his grandfather, and he wants his own tight-knit family one day. He will absolutely not date you if you like mushrooms on your pizza, so Charity look out! Will Michael find his first mate in Charity?
Nick
Nick is a 32-year-old HR executive from Bayonne, New Jersey. He is an Army veteran who loves to cook and is terrified of tigers. In five years, he wants to live in Shanghai with his future family. Nick is reporting for duty and hoping for success in his mission to win Charity's heart.
Peter
Peter is an Airplane Pilot from New York, New York. He is 33 years old, is addicted to ChapStick, and loves to play pickleball. He's been described as the life of the party and is the GOAT of Mario Cart. Peter is looking for love at first flight with Charity, so she better pack her bags.
Sean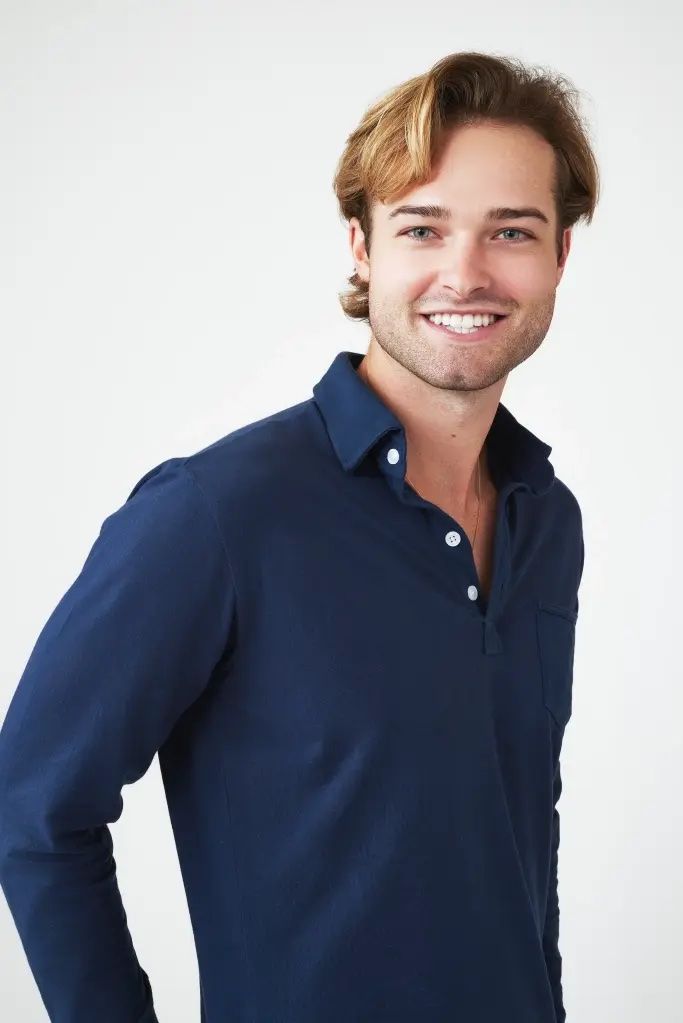 Sean is a 25-year-old Software Sales Rep from Tampa, Florida. He is a dog dad to a French Bulldog and just bought his first house. He enjoys golfing and going on boat rides with his friends. Sean is hoping that Charity will chews him and his Frenchie to be by her side forever.
Spencer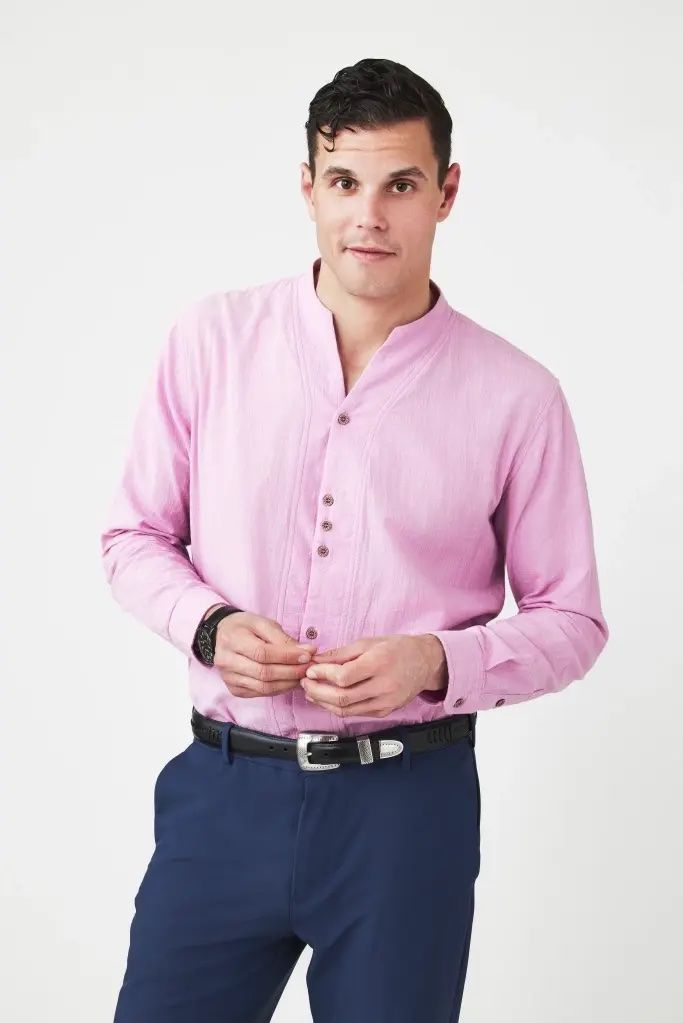 From Moorpark, California, Spencer is a 32-year-old Medical Sales Director. He's a single dad who dreams of running for political office one day. His hero is Anthony Bourdain and he loves riding his bike along the ocean. He may be a dad, but hoping that Charity will pick him is no joke!
Tanner
Tanner is a 30-year-old Mortgage Lender from Pittsburgh, Pennsylvania. He is also a fitness instructor and part of a family who has rescued over 50 dogs together. His favorites are Golden Retrievers and he hates a messy kitchen. Tanner thinks that Charity and he could be perfect together, doggone it.
Taylor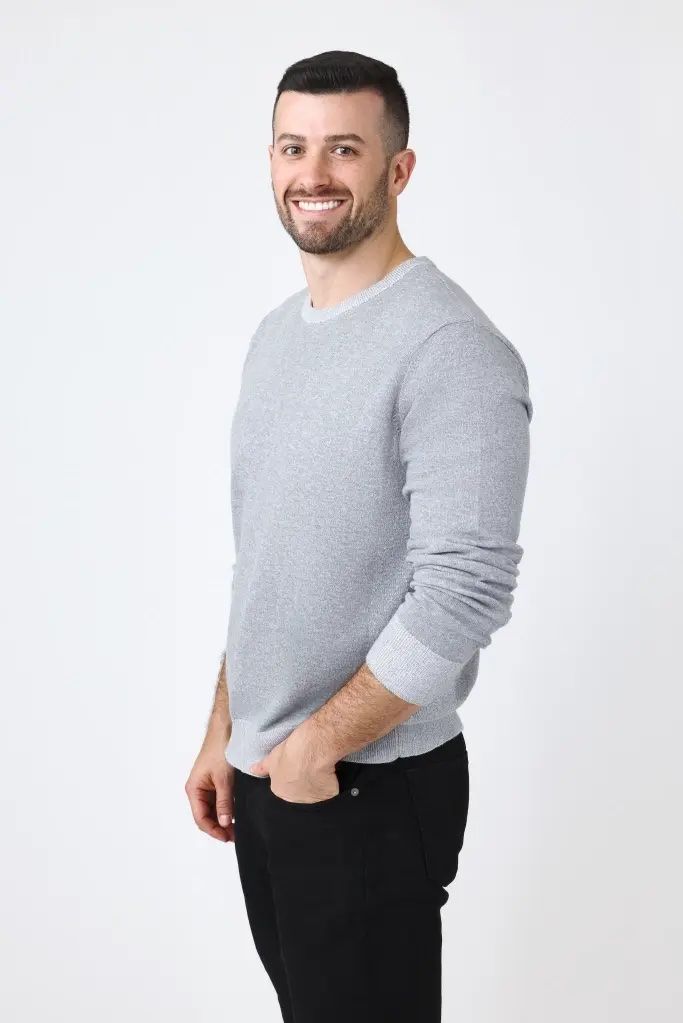 This 32-year-old Loan Officer is from Springboro, Ohio. Taylor is a self-proclaimed class clown who takes his physique and diet seriously. He likes to surprise his partner with little gestures like breakfast in bed. Taylor is hoping there's no lack of interest between him and Charity, but he's confident in his chances.
Warwick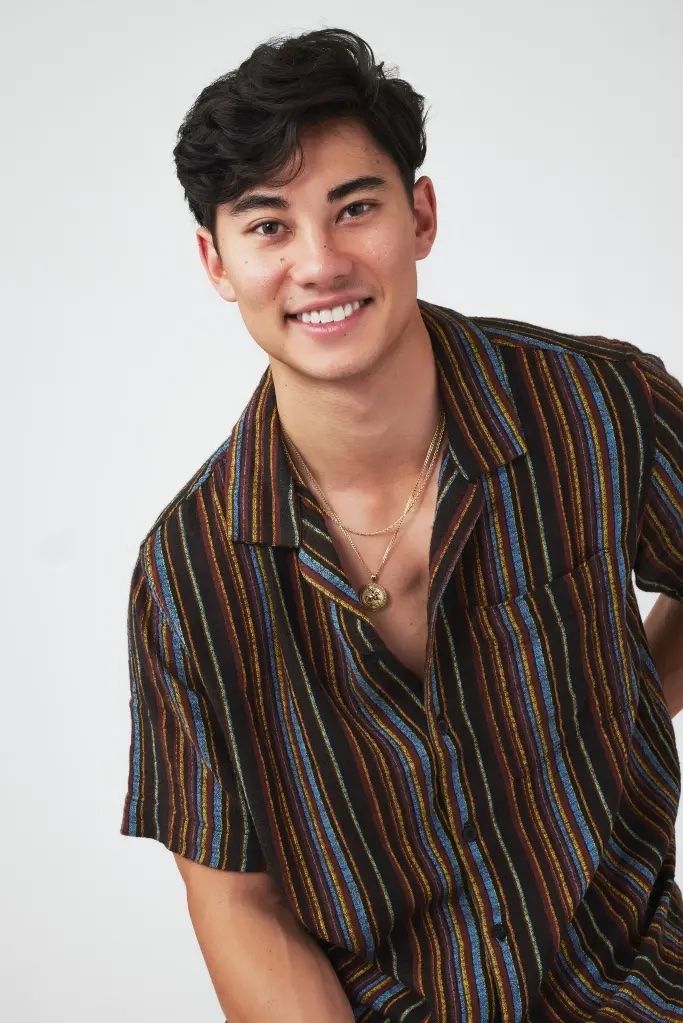 From Nashville, Tennessee, Warwick is a 27-year-old Construction Manager. He's very close with his family, a little reserved, and loves Legos. He takes great pride in his Japanese roots and loves to travel there to immerse himself in the culture. If Warwick gets the chance with Charity, he'll never Lego.
Xavier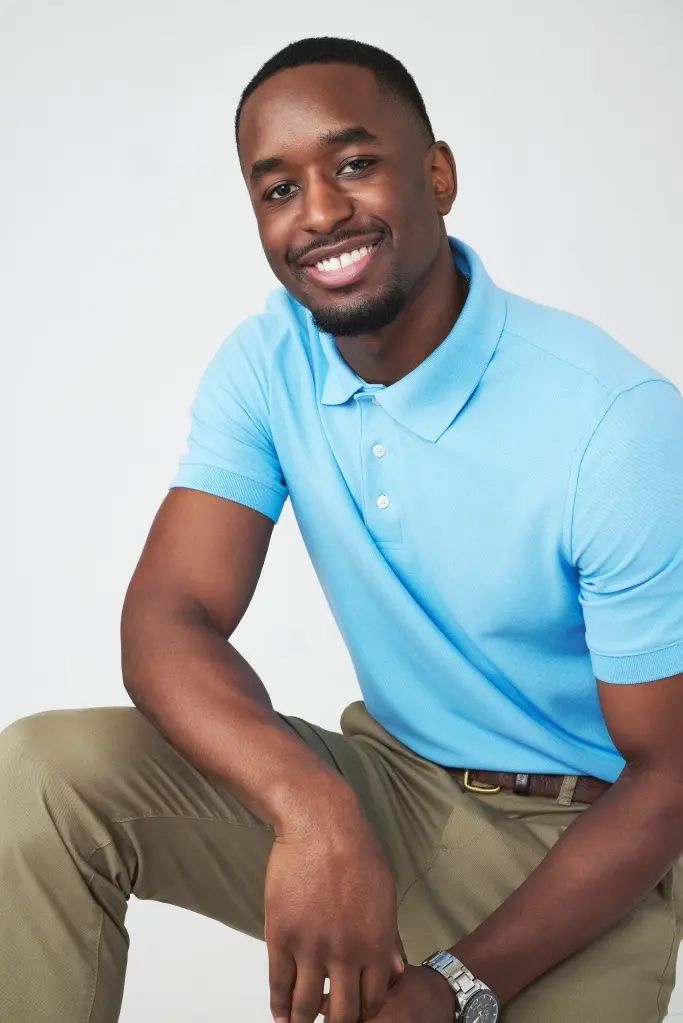 Xavier is a 27-year-old Biomedical Scientist from Carrboro, North Carolina. Xavier enjoys knitting, and he built his own computer for video games. He's very close with his mom and wants to have a successful marriage like his parents. Xavier hopes that he and Charity will weave together effortlessly.
The Bachelorette season 20 premieres on ABC on Monday, June 26 at 9 pm EST. New episodes air weekly.
Source: https://dominioncinemas.net
Category: REALITY TV