There are different ways to feed your culinary appetite – whether eating or cooking a new recipe or watching cooking shows, which are food for the eyes. Whether you plan to feed someone or be fed at your dream destinations doesn't matter. Watching your favorite or new and intriguing cuisines being forged right in front of your eyes by some of the best chefs worldwide is undoubtedly one of the most comforting experiences you can feel snuggled up in your bed.
Prime Video boasts a great assortment of these shows, and we have compiled a list of the best food and cooking shows available on the channel, carefully tailored for each of your individual tastes, assured to tickle your food palate.
Related: The Best Food and Cooking Shows on Netflix Right Now
Eat the World with Emeril Lagasse (2016)
Creators: Mike Duffy, Tim Duffy
Cast: Emeril Lagasse, José Andrés, Mario Batali
Being cooked up at home during covid pandemic seriously impeded our foodie urges, and now it's time to let go (carefully while wearing a mask) and look up all the best cuisines the world has to offer. Let's begin the list with a trip around the world. Eat the World with Emeril Lagasse takes you on an international trip around the world with chef Emeril Lagasse to discover new and intriguing delicacies that are sure to make your mouth water with delight. He starts his journey from his homeland of Sweden, then moves to China, Spain, South Korea, Italy, and finally Cuba, tasting and introducing the viewers to delectable treats we didn't know even existed.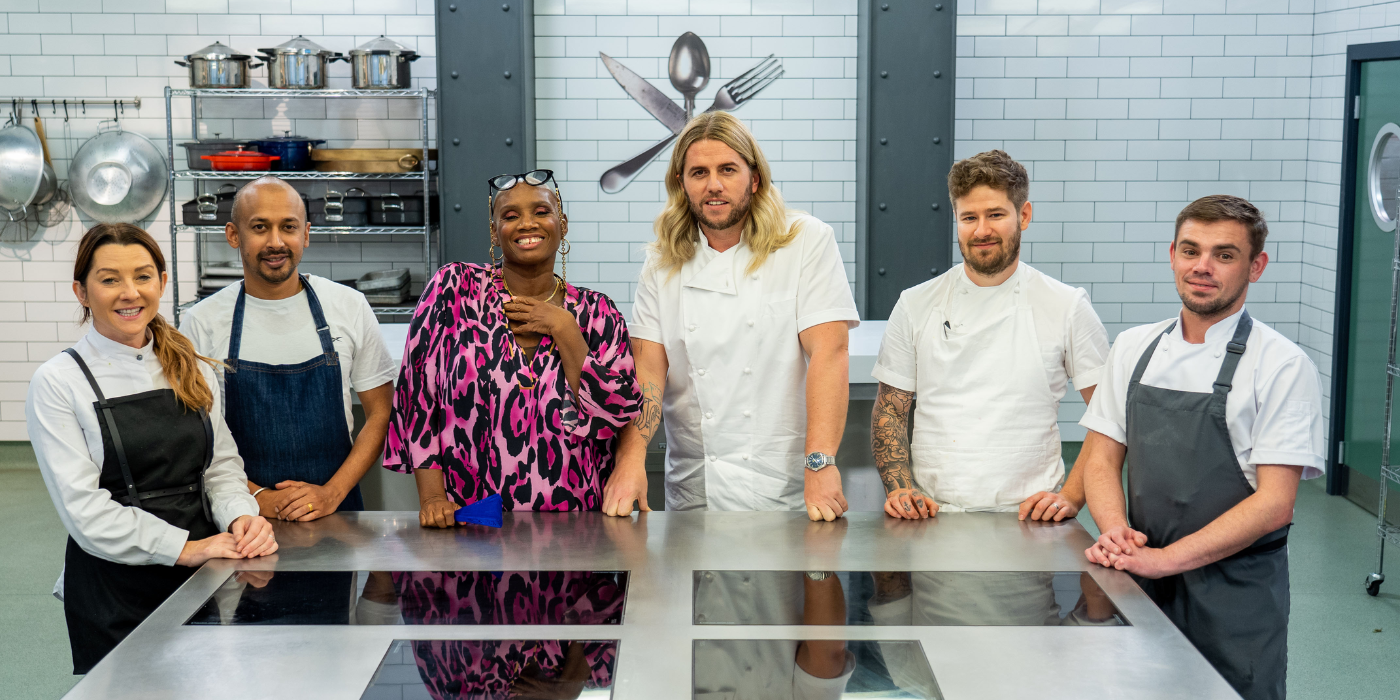 Hosted By: Jennie Bond, Susan Calman, Andi Oliver
Cast: Matthew Fort, Oliver Peyton, Andi Oliver
We know how competitive professional cooking can be, especially when you have dozens of hungry customers waiting to be served. Let's ease into the thrill with a slightly less stressful contest with theGreat British Menu. We can only imagine the finesse, taste, and richness of these legendary cuisines, and luckily the recipes for some of these dishes have been made online for us to have a go at them at our own leisure.
Dr. Seuss Baking Challenge (2022-present)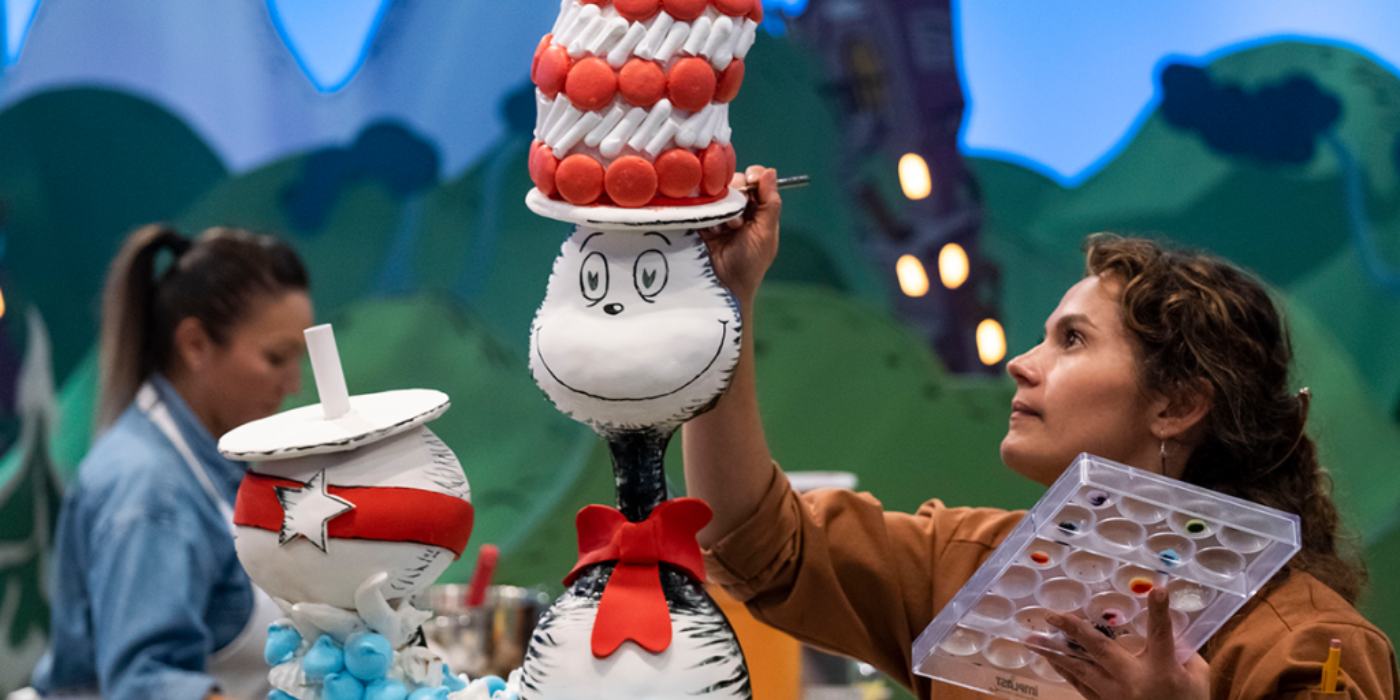 Hosted By: Tamera Mowry-Housley
Cast: Clarice Lam and Joshua John Russell
Dr. Seuss and his creations occupy a special place in our hearts, a homeliness that exuberates with fond memories. Amazon Prime's Dr. Seuss Baking Challenge aims to bring back some of his unforgettable and beloved stories and characters to life in their sweetest forms yet. In each episode, contestants are tasked with recreating story panels from Dr. Seuss' comic strips or the characters themselves using their bakery art, and the results are amusing and astounding. The best cakes/pastries are rewarded with a hefty prize of $50,000, which, apart from the recognition received from the show, sounds like the icing on the cake for emerging bakers.
Food Safari (2006-present)
Creator: Kismet Productions
Cast: Maeve O'Meara, James Lee, Guillaume Brahimi
You might be quite familiar with the word 'Safari,' thanks to TV channels like National Geographic and Discovery, where you go on a trip to a reserved sanctuary to witness all kinds of wildlife. Food Safari takes the same concept and extends it to a search for the most delightful cordon bleu recipes. Maeve O'Meara indulges in discovering some of the most exquisite cuisines & condiments of various countries, visiting top-level restaurants, and engages herself in the process of putting them together in the pantry for the visitors and the viewers. Food Safari began its journey in Australia and has since expanded to several spinoffs that cover a much larger geographical area and their unique and intriguing delights.
James May: Oh Cook (2020-present)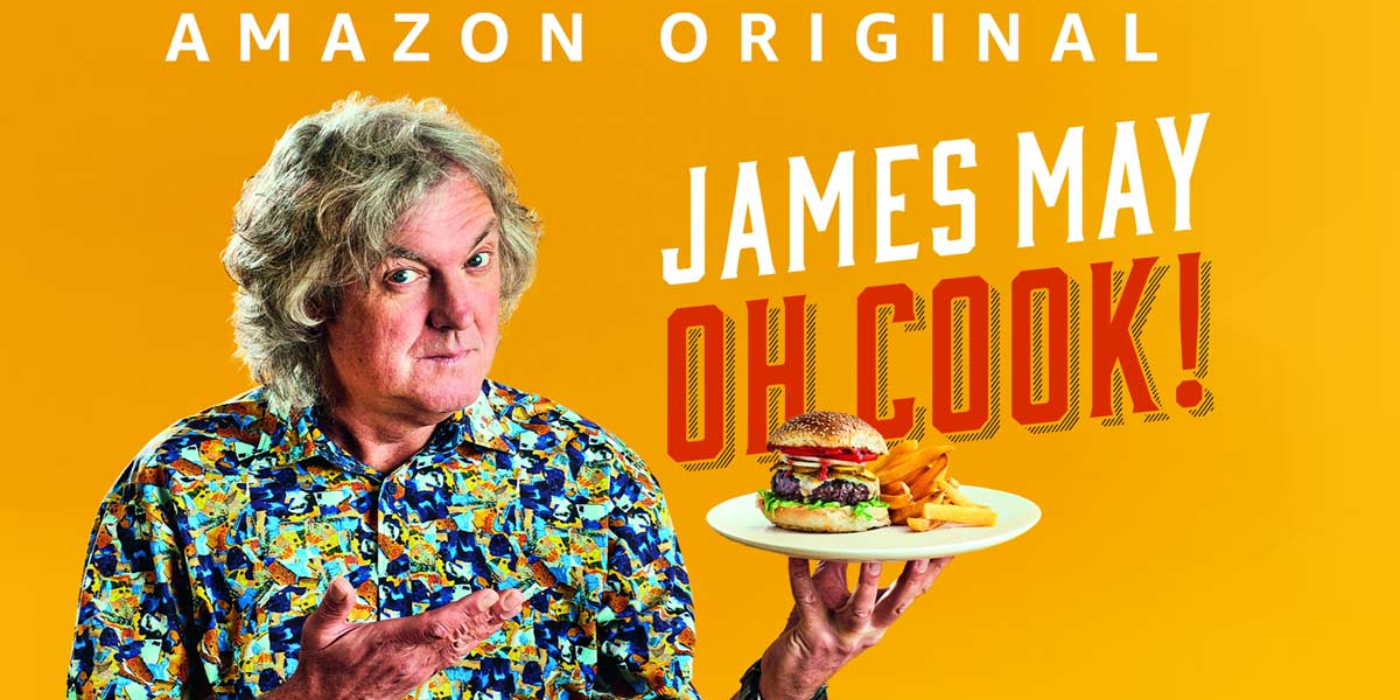 see more : The Best Horror Movies on Prime Right Now
Creator: James May
Cast: Nikki Morgan, James May
Tired of watching celebrity chefs conjuring up some of the most irresistible and delectable delights, the majority of which are out of your reach or budget-stricken kitchens? James May has a solution for you. James is not a traditional chef, but he is definitely someone who will improve his cooking while you watch! A fun experience that we all can relate to, he takes you to the Far East, the Mediterranean, and the local pub – and demonstrates how you can impress your friends and family with a few simple recipes under your belt, all from the comfort of a home economist's kitchen. The show not only points out the common mistakes one might make while cooking but also informs you about realistic and budget-friendly ways of adding new flavors to your food palate.
My Kitchen Rules (2017-present)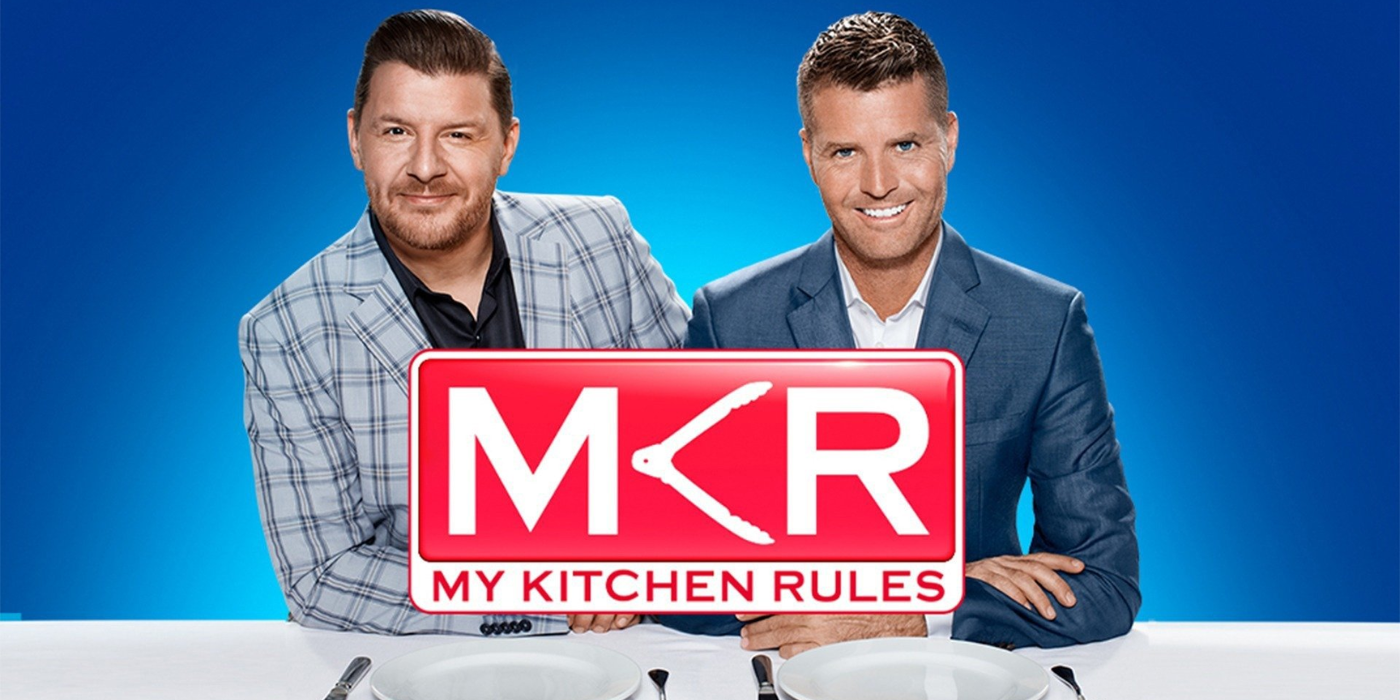 Hosts and Judges: Curtis Stone and Cat Cora
Created By: Seven Productions
If regular cooking shows are getting too bland for your tastes, and you are craving something spicy and drama-filled, we might have just the show for you. My Kitchen Rules, adapted from the Australian cooking show of the same name, pits celebrity duos against each other as they cook and critique each other's food in Hollywood homes. The teams take turns to host entire dinner parties with a menu designed to impress their rival participants and two professional chefs, Curtis Stone and Cat Cora. At the end of each episode, the teams with the lowest score after each round are eliminated.
Baking It Easy (2020)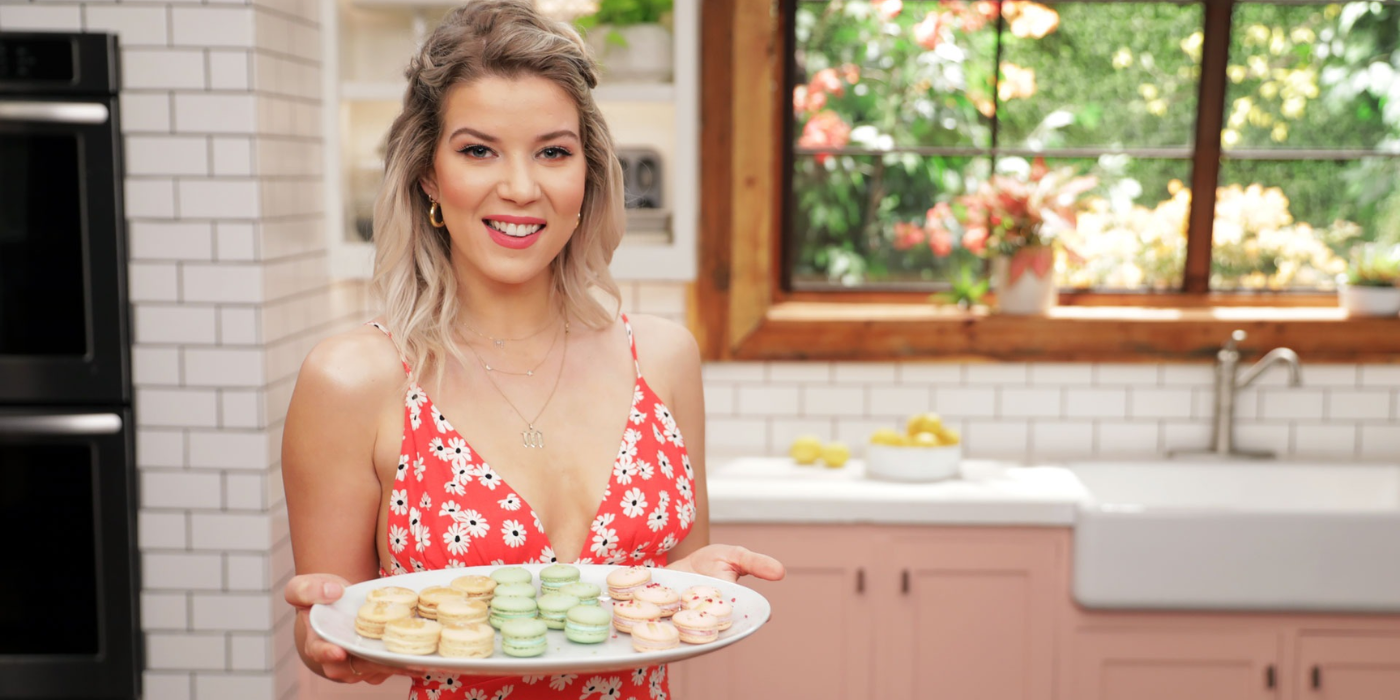 Creator: Meghan Rienks
Cast: Meghan Rienks
A refreshingly new take on baking tutorials, Baking It Easy has something for everyone, doesn't matter if you are a first-time baker at the beginner level or a skillful professional looking to add some more flavors to your icing on the cupcake. Meghan Reinks presents several baking recipes with utmost finesse laced with perfectly timed humor while explaining the technical aspects of working with the oven so that you can get the most out of your entertaining and chill-watching experience.
Related: 'Julie & Julia': The Beauty of Escapism and Food
Grow Cook Eat (2018-2020)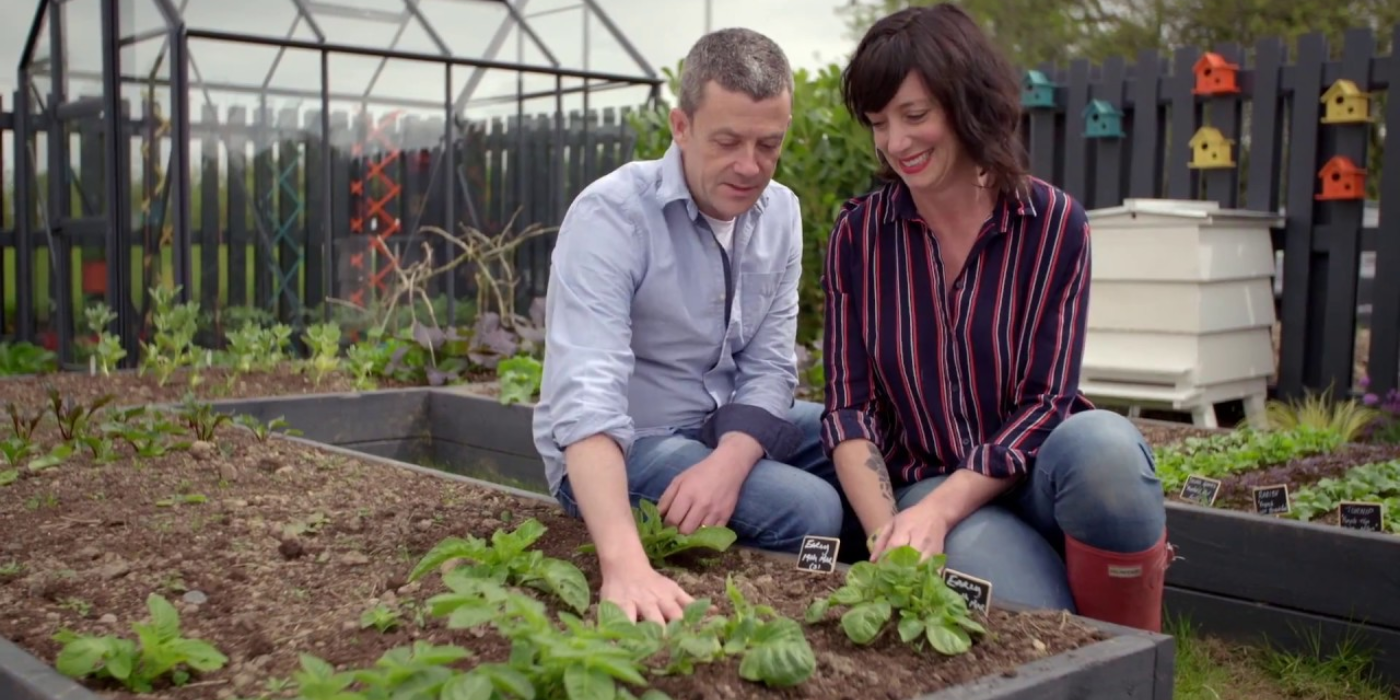 Creator: Michael Kelly, Karen O'Donohoe
Cast: Karen O'Donohoe, Katie Sanderson, Michael Kelly
If you are someone who enjoys the experience of growing food and then preparing it in the kitchen, Grow Cook Eat is just the show you are looking for. Because let's be honest, nothing tastes as good as your own food. Michael Kelly, founder of GIY (Grow It Yourself), and Karen O'Donohoe guide you in growing your veggies in raised beds and containers. The whole methodology might be good for your health, as the growing trend of consuming organic food eliminates your concern of unknowingly ingesting harmful pesticides and chemicals, and the extra workout you get caring for your little plants will help you stay fit and strong.
Eat. Race. Win. (2018)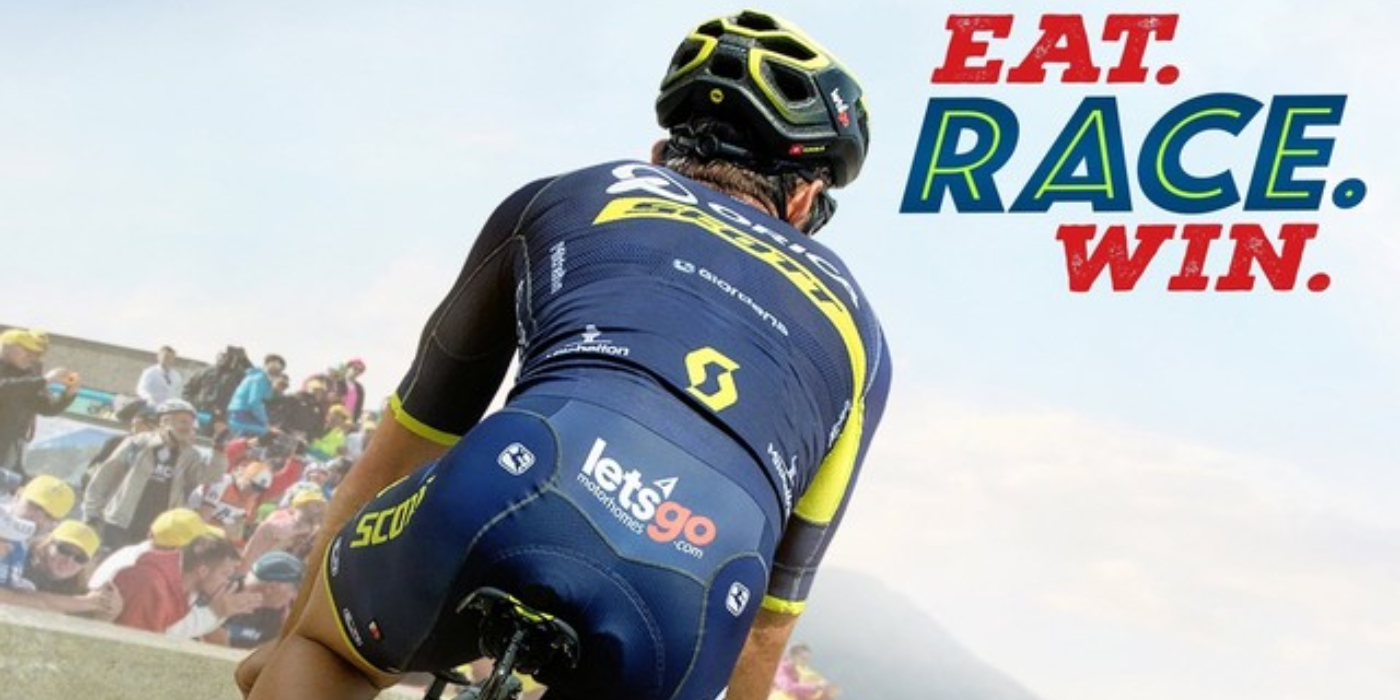 Creator: Christof Bove
Cast: Hannah Grant, Matthew Hayman, Jonathan Knoll
Fitness is a growing concern for everyone nowadays, but if you are an athlete, that adds an extra layer of pressure to stay on top of your game. If you are a fitness enthusiast, no one knows better than you how important the value of a balanced diet is at this level of competition. Eat. Race. Win. is a documentary that brings to you the healthiest and the most elite recipes that provide the cyclists at Tour de France with all the nutrients necessary to push through the most extreme situations while still maintaining taste and flavor. Most of these recipes are easy to cook, incredibly delicious, and provide all the benefits of a healthy diet.
James Martin: Home Comforts (2014-2016)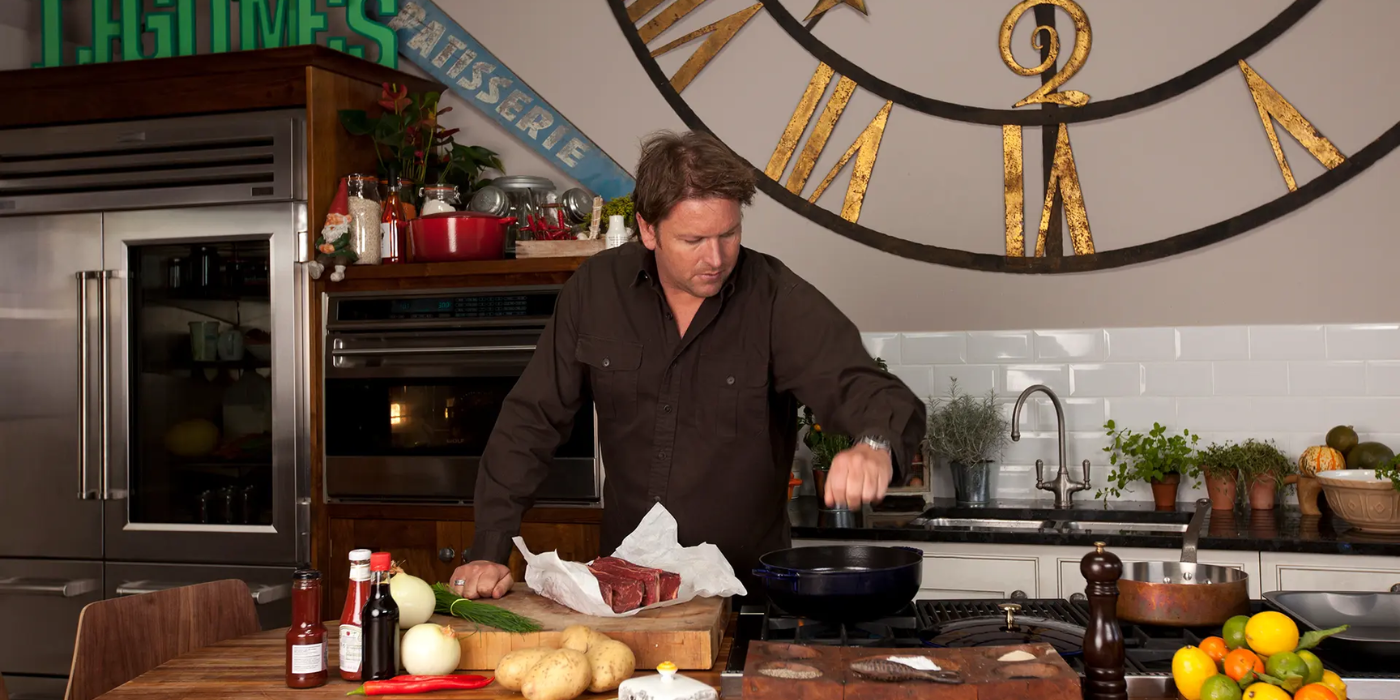 Creator: James Martin
see more : The Best Fantasy Shows on Prime Video Right Now
Cast: James Martin, Karol Steele, Annie Gray
Ever wondered what a top-level chef's home kitchen looks like? British chef James Martin takes some time off from the highly stressful world of professional cooking. He lets you inside his kitchen, where he can cook at his own pace and comfort, revealing all the secrets of the unique and easy-to-cook recipes he prepares for his family and guests. Set in the Yorkshire countryside, the series explores cuisines using local produce and meat from this Northern England enclave and encourages you to cook what you love.
Rick Stein's Mediterranean Escapes (2007)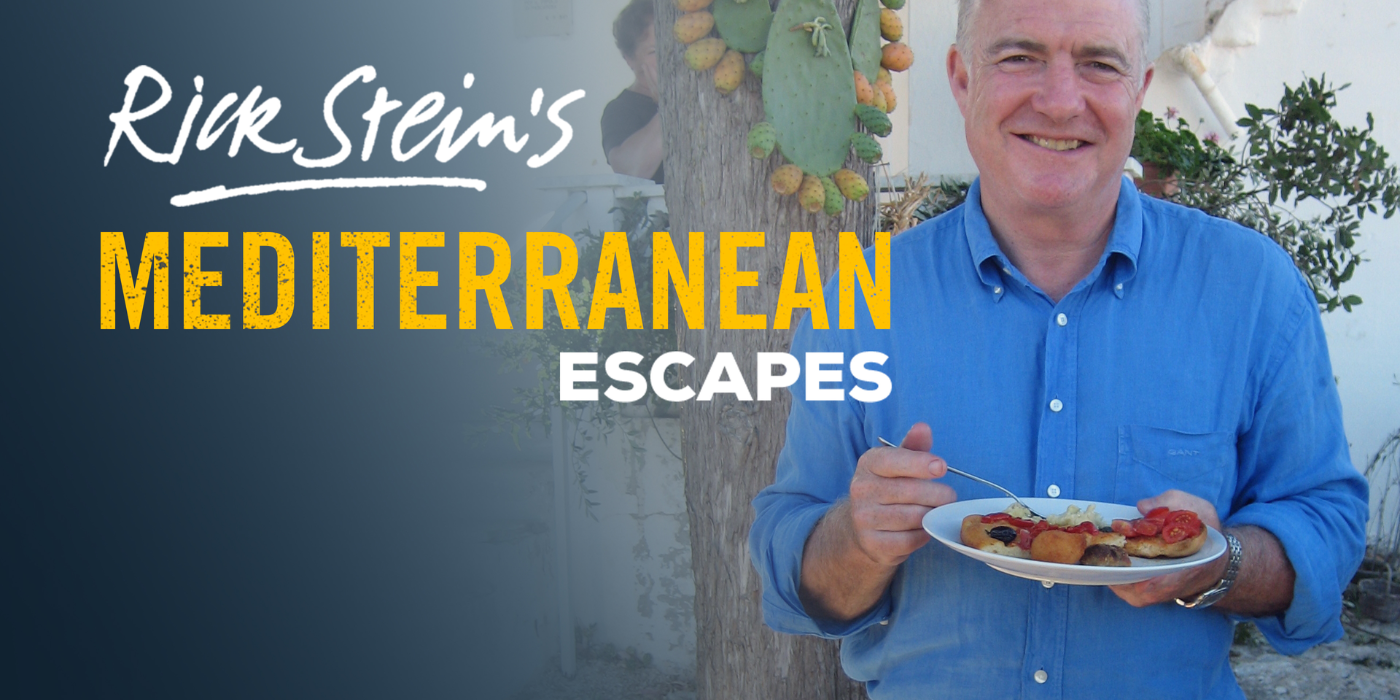 Creator: Rick Stein
Cast: Rick Stein
The Mediterranean has an astonishing variety of cultures and flavors, a place that inspired celebrity chef Rick Stein to become a chef. After years of serving at the most elite restaurants and making a name for himself as a premier chef, Stein returns with the audience to his roots, where his interest in cooking began to flourish. He takes you to the best restaurants and interacts with the locals, introduces us to the popular cuisines at the local eateries, and documents every process involved in bringing the food from the farm/sea to the fork.
Truly Texas Mexican (2021)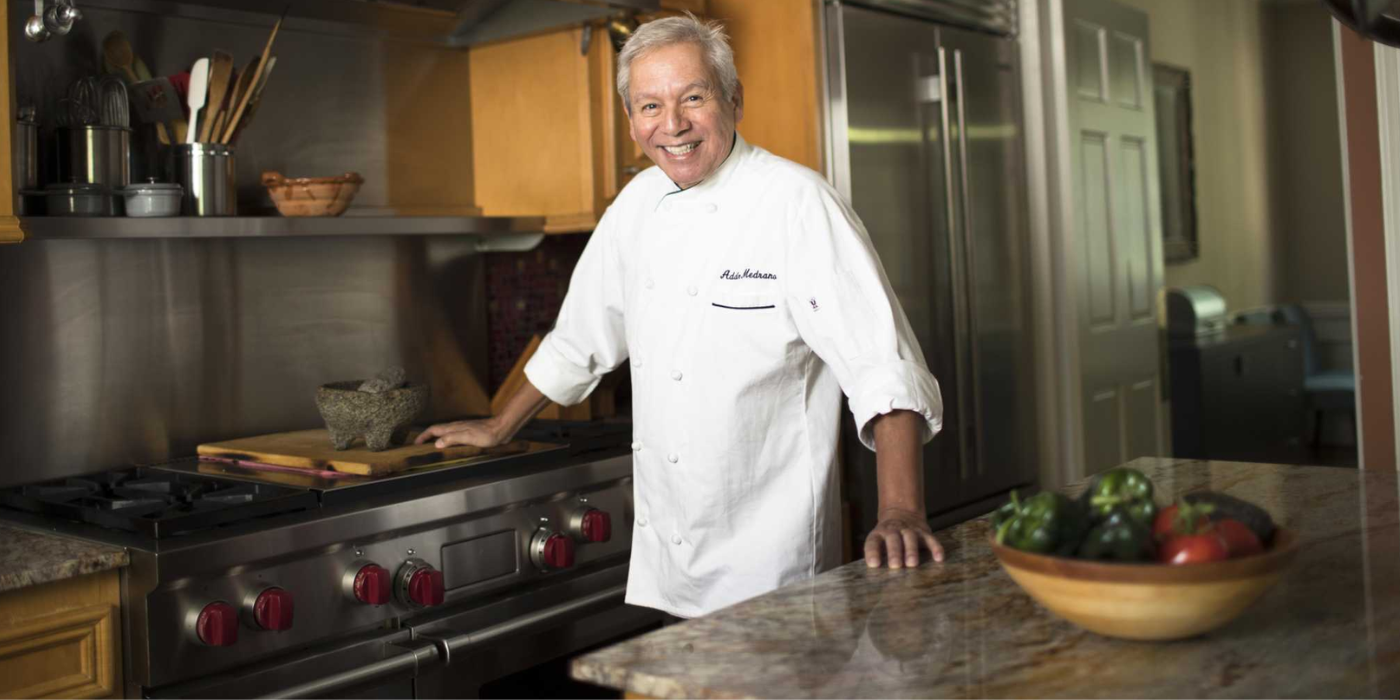 Creator: Adán Medrano
Cast: Adán Medrano, Virginia Diaz-Laughlin, Aníbal Capoano, Gabriel Bendahan
Adán Medrano, the author of the book with the same name, Truly Texas Mexican, sets out on a journey with his crew to discover and present the rich history and culture of Native Americans in Texas, erased due to years of colonization and racism. Adán builds on what he learned from his own family and offers a new culinary perspective on well-known dishes such as enchiladas and tamales. The documentary captures the distinctive Native American household flavor profile in 100 kitchen-tested recipes, each with step-by-step instructions, to preserve a lost culture and offer you the taste of a new world.
Iron Chef (1993-2002)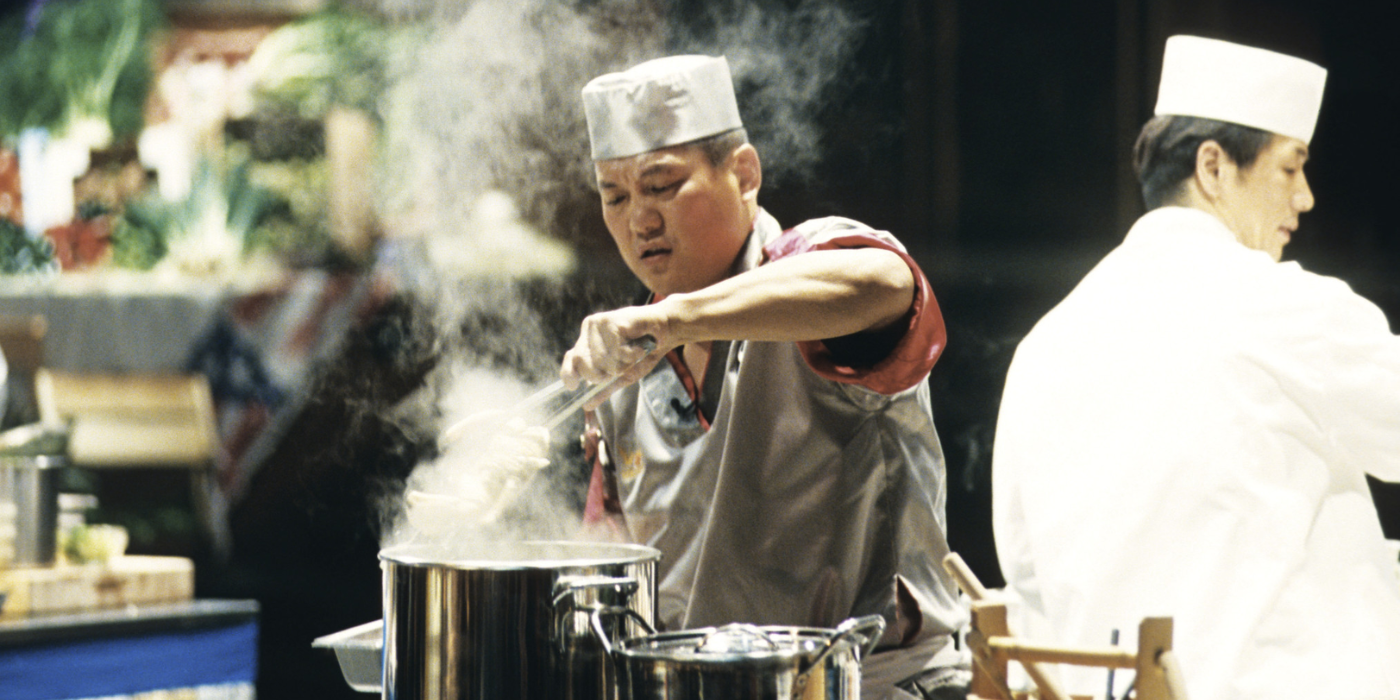 Creator: Fuji Creative Corporation
Cast: Chen Kenichi, Hiroyuki Sakai, Wayne LeGette
One of the oldest shows on this list, Iron Chef (Ryōri no Tetsujin), was one of the most competitive cooking shows of its time. The show transformed the cooking sphere into more of a sport with a limited time frame. The contestants are given an hour each to prepare the most exquisite cuisine for a panel of judges from all over the world; with a condition to include a specific ingredient designated on the given day. The intense pantry battles saw the reigning Iron Chefs of Japan go up against the most formidable competitors worldwide, each an elite artist of their culinary expertise.
Gordon Behind Bars (2012)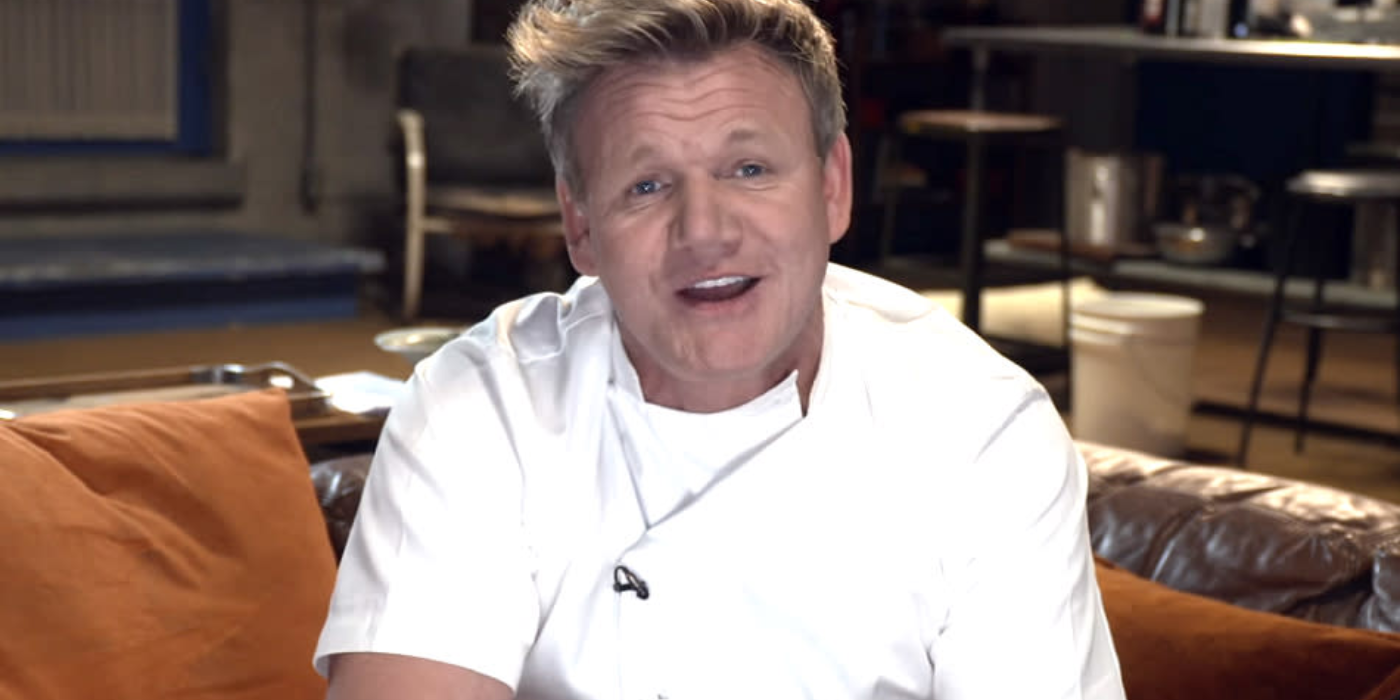 Creator: Gordon Ramsay
Cast: Gordon Ramsay
We are all too familiar with the image of widely famous celebrity chef Gordon Ramsay barking orders and trolling inefficacies during a high-octane, adrenaline-pumping cooking competition. However, how well would he square up against the inmates of one of Britain's most notorious prisons? Ramsay's new job is the toughest one yet, where he is given six months to teach several inmates at the Brixton prison how to bake and set up a business dubbed "Bad Boys' Bakery" under the slogan "Life Changing Taste". Unfortunately, even though initially a success, the Bad Boys' Bakery was shut down after a few years. However, you can still enjoy the unique recipes by Gordon himself.
Hell's Kitchen (2005-present)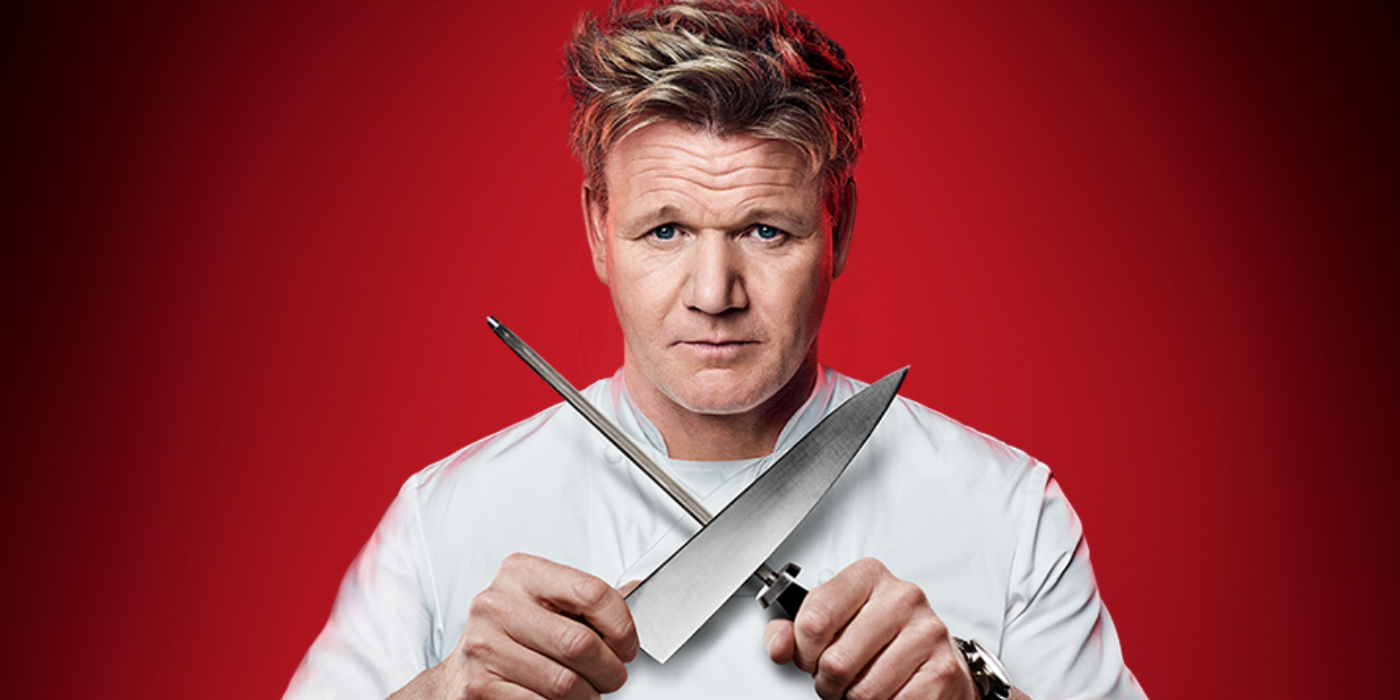 Creator: Gordon Ramsay
Cast: Gordon Ramsay
The show that made competitive cooking highly entertaining to watch and Gordon Ramsay a household name, Hell's Kitchen is the prime example of how a single revolutionary TV show can change how we view a specific genre. Of course, it wouldn't have been possible without the unique style of Gordon Ramsay, whose incessant shouting and hilarious feedback made the show historical and iconic and added to its intense nature. It's a must-watch.
Source: https://dominioncinemas.net
Category: Amazon