Nobody wants drama in their life, but boy, do we love it in our TV. From classic television to the giants of the new Golden Age and the latest streaming essentials, dramatic storytelling has long been the crux of prestige TV and the home base for some of the best series in history. Fortunately, Prime Video's library is absolutely packed with classics and new hits alike, and the service's best streaming options include everything from crime dramas, action thrillers, sci-fi dramas, and pretty much anything else you can think of.
For more recommendations, check out the best shows on Prime Video or drama shows on Netflix and Hulu.
Editor's note: This article was updated August 2023 to include The X-Files.
RELATED: The Best TV Shows on Amazon Prime Video Right Now
Reacher (2022-present)
Cast: Alan Ritchson, Malcolm Goodwin, Willa Fitzgerald
A show that proves the Lee Child character is in good hands with Alan Ritchson taking on the role, Reacher is a brisk and brutal adaptation of the pulpy novels that is a must-see for anyone who has ever picked one up. It isn't just that Ritchson more closely aligns with the physical stature of Jack Reacher though that is a big plus. His performance goes beyond mere physical impersonation to become all about the manner in which he carries himself. He has a deadly serious demeanor combined with a mixture of classic one-liners that makes him a multifaceted character who is overflowing with charisma. As he takes on the troubles that have befallen the otherwise sleepy small town of Margrave, the show flits between well-constructed action sequences with a strong sense of pacing that makes all the episodes just fly by. By the time you reach its end, you'll only be sad there isn't more than its single season as Ritchson creates the definitive depiction of the character to date. — Chase Hutchinson
The X-Files (1993-2018)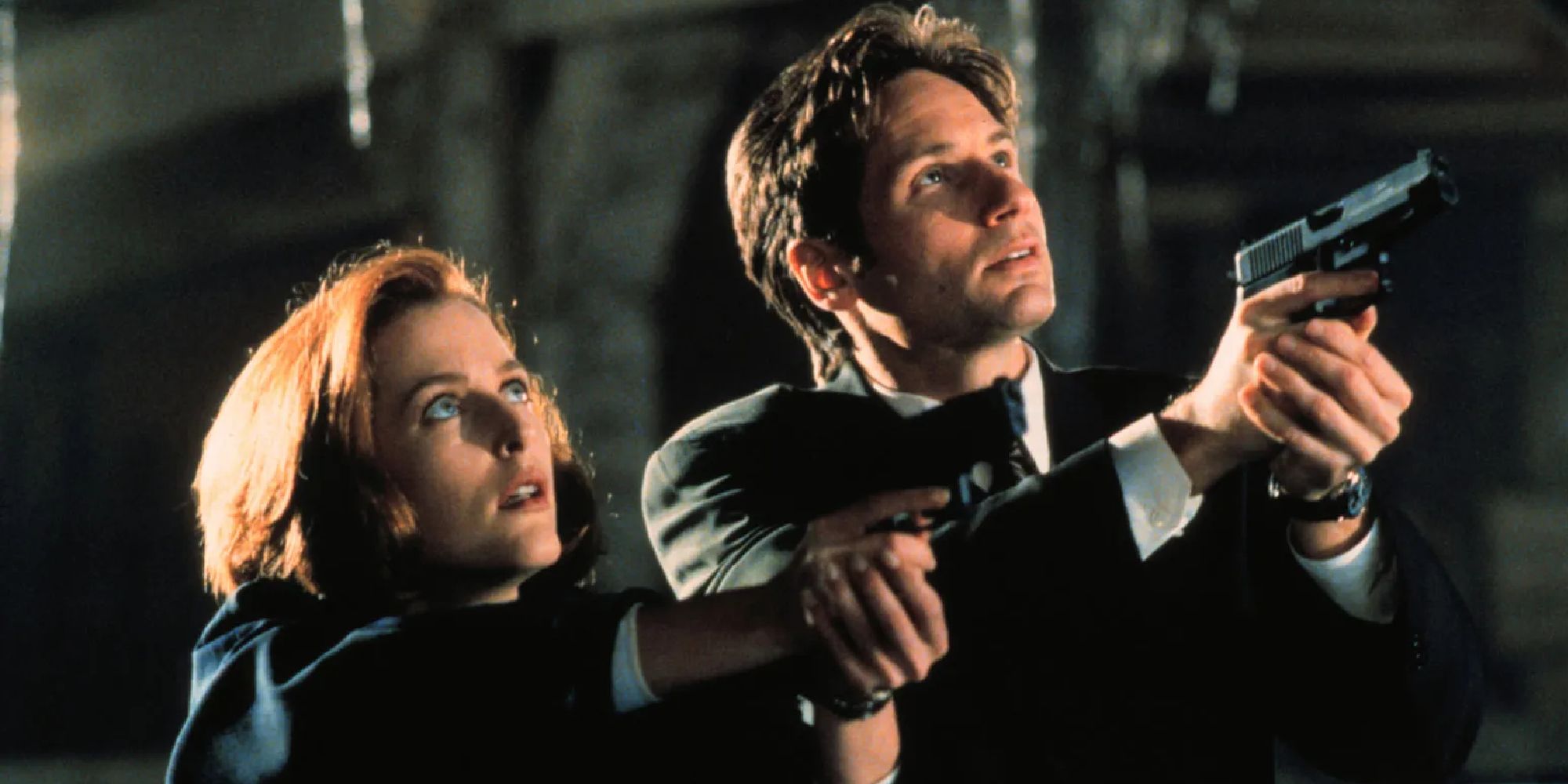 Cast: David Duchovny, Gillian Anderson, Robert Patrick
Though the original run of the show was shot nearly 30 years ago, there are an alarming amount of conspiracies presented in The X-Files that are still relevant today. Vaccinations that track and catalogue people? A population-decimating virus? Aliens? Sounds familiar. Of course, there are also topics that don't have any relevancy (flukeworm/human hybrids; time travel; sea creatures) that are just plain fun. Led by Gillian Anderson and David Duchovny, who play FBI Agents Scully and Mulder, the X-files is a branch of the FBI that deals with unexplained phenomenon and inexplicable crimes. If you missed this show in the 1990s, you must not have been alive, because it was the biggest show in the world. The X-Files ran for over 200 episodes, nine seasons, two revival seasons, and two feature films. If you need a little more than "monsters of the week" and "conspiracy theories," the love story between Mulder and Scully is the greatest, most subtle tale ever told. The term "ship" was literally created for them. – Alyse Wax
Swarm (2023-present)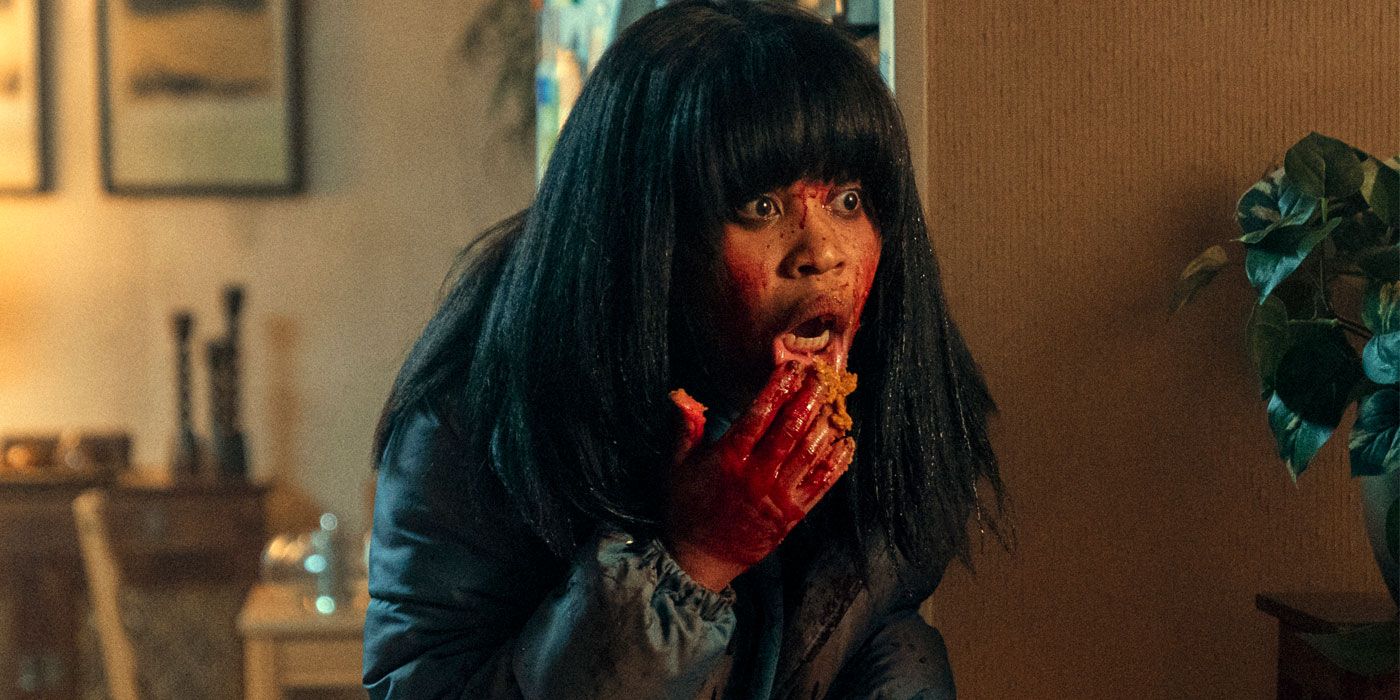 Creator: Donald Glover, Janine Nabers
Cast: Dominique Fishback, Chloe Bailey, Nirine S. Brown
From the minds of Donald Glover (Atlanta) and Janine Nabers (Girlfriends' Guide to Divorce) comes a surreal dark comedy about an obsessive fan who will do anything for her favorite Beyoncé-inspired musical artist — including murder. Dominique Fishback (The Hate U Give) kills it as the lead and carries so much of the series on her back, completely transforming her character throughout as she travels across the country, taking on new personas. And these shifts are only augmented by the cinematography and aesthetic design of the series that uses the unreliable narrator to dip into multiple genres along the journey. Grab your honey, chill on the couch, and we promise you'll get absolutely addicted to this show.
Dead Ringers (2023-present)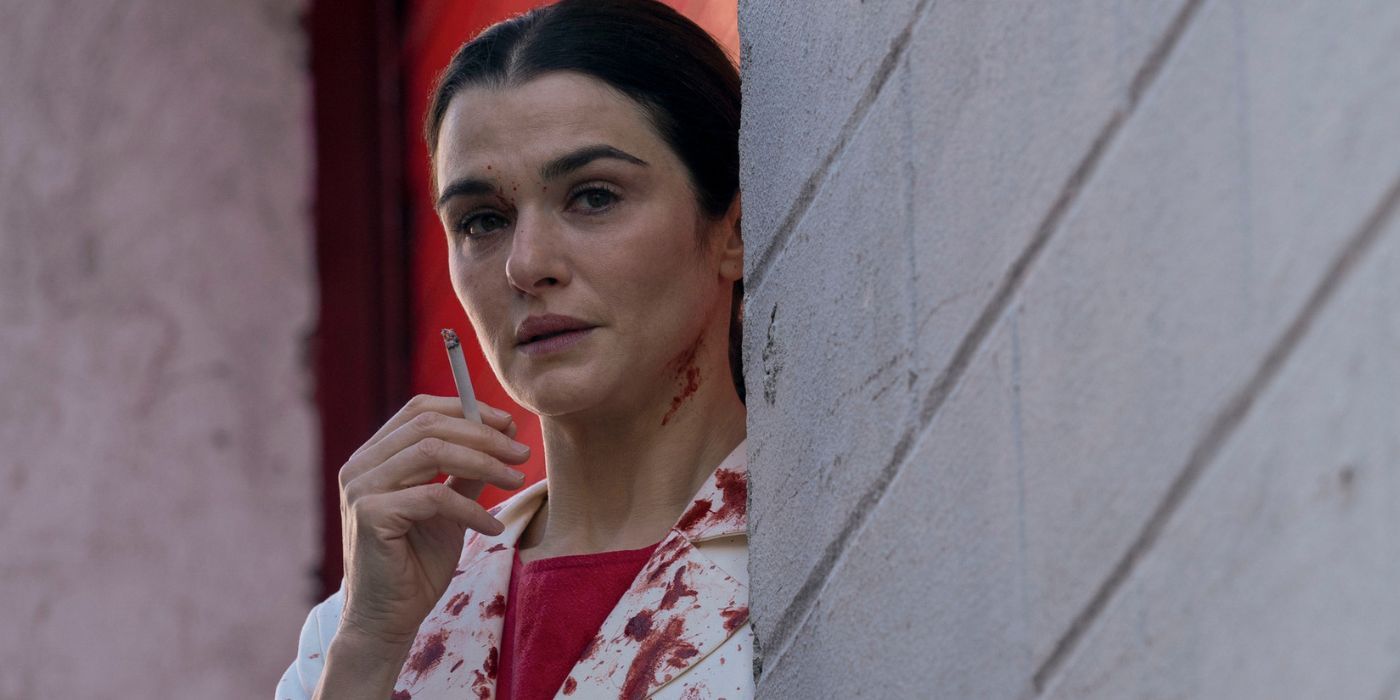 Cast: Rachel Weisz, Emily Meade, Britne Oldford, Jennifer Ehle, Michael Chernus
Rachel Weisz effortlessly pulls double duty in Dead Ringers, a thrilling update to the late 1980s David Cronenberg film starring Jeremy Irons. Dead Ringers meticulously unfolds over six psychologically suspenseful episodes, allowing Weisz's performance as twins Elliot and Beverly Mantle to be equally impressive and terrifying. Co-starring Emily Meade, Jennifer Ehle, and Michael Chernus, Dead Ringers is a fascinatingly clever ethical debate that captivates viewers through aesthetically stunning visuals, highlighted by rich, vivid colors. Dead Ringers lightly crosses the line into horror, as the clever premise is eerily draped in shadows. – Yael Tygiel
Daisy Jones & The Six (2023)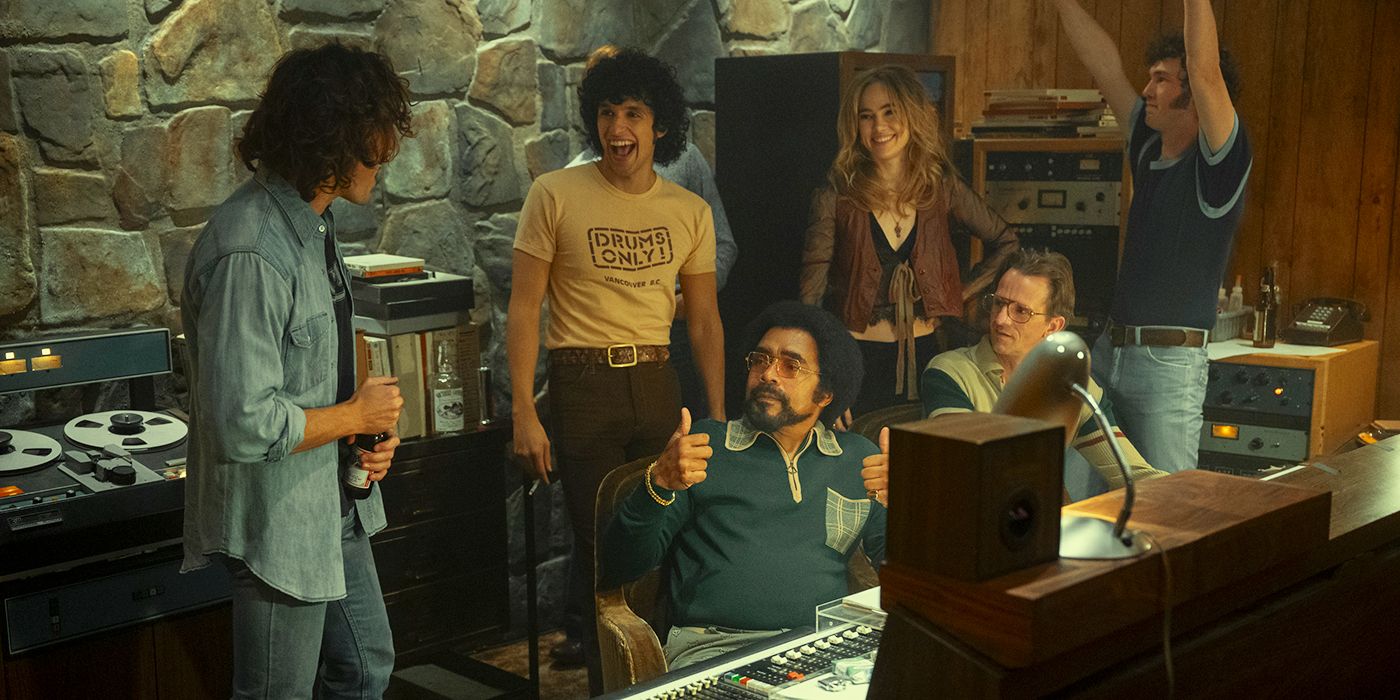 Created by: Scott Neustadter, Michael H. Weber
Cast: Riley Keough, Sam Claflin, Camila Morrone
This 10-episode miniseries based on the best-selling book written by Taylor Jenkins Reid shares the story of a rising band in the 1970s who skyrocket to stardom. Daisy Jones & The Six has a documentary-style structure for the narrative but maintains a polished look and editing style, creating a nice balance between a grounded feel and an evenly-paced walk through each of the big moments. Leads Riley Keough (The Terminal List) and Sam Claflin (Peaky Blinders) lend their vocals to a slate of original songs composed just for the series, also released as an album called Aurora. For anyone who loves a chaotic tale about a band's meteoric rise and fall, this series will weave a melody in your heart and become an instant classic. – Tauri Miller
The Consultant (2023-present)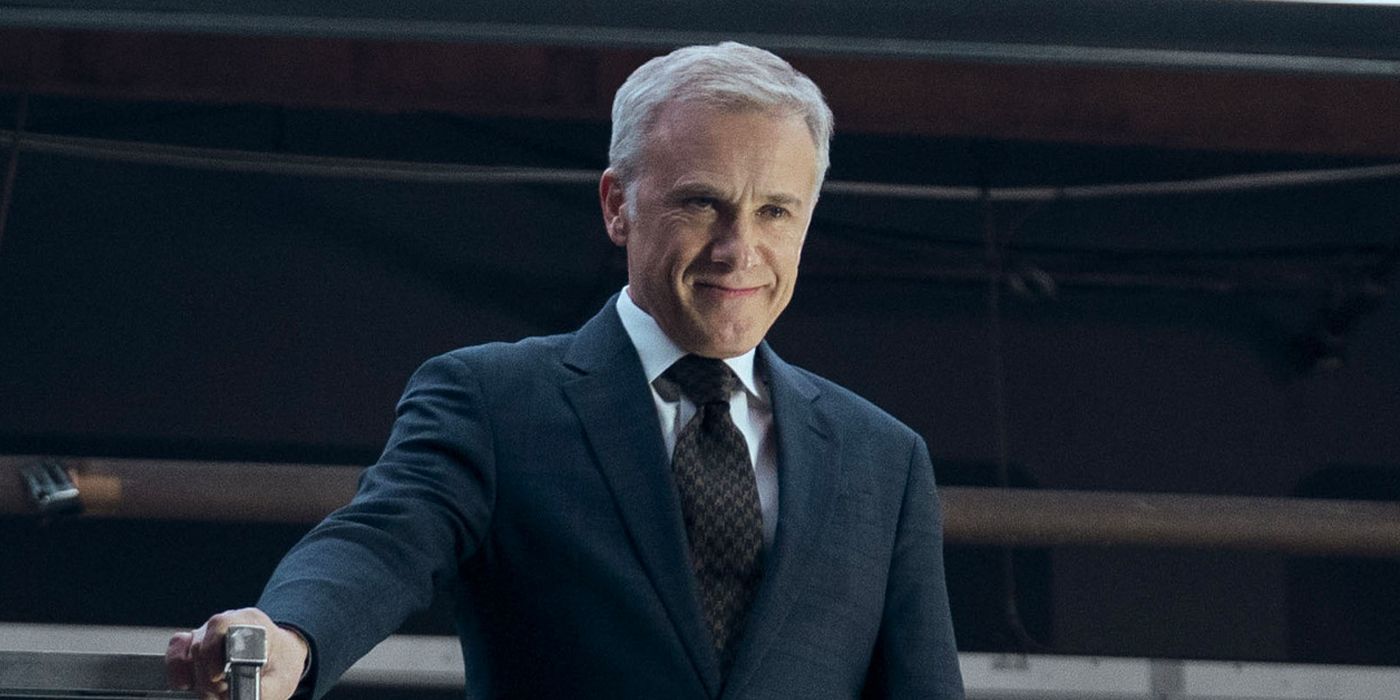 Cast: Christoph Waltz, Nat Wolff, Brittany O'Grady, Aimee Carrero
see more : Best Sci-Fi Movies on Amazon Prime Video Right Now (August 2023)
The Consultant comes from the twisted mind of Tony Basgallop (Servant) and stars Christoph Waltz (No Time To Die) as an efficiency expert named Regus Patoff, who is hired to improve business at a gaming company. The Consultant delicately dances between thrilling drama and dark comedy with Waltz leading the way, supported by Nat Wolff (Joe vs. Carole), Brittany O'Grady (The White Lotus), and Aimee Carrero (The Menu). Over the course of eight haunting episodes, The Consultant explores office dynamics and employee ambitions through tense — and potentially life-threatening — scenarios, ideally resulting in improvement for the employees of CompWare. – Yael Tygiel
Hunters (2020-2023)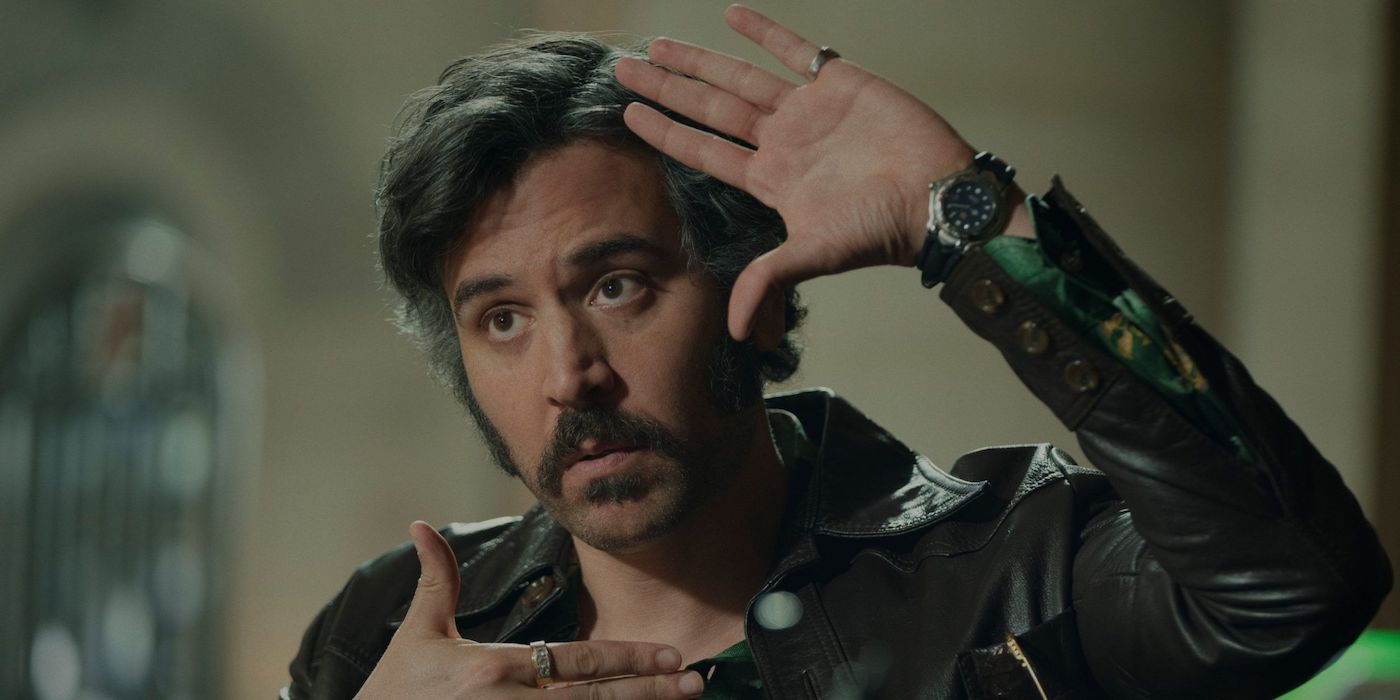 Cast: Al Pacino, Logan Lerman, Lena Olin, Jerrika Hinton, Carol Kane, Josh Radnor
Logan Lerman stars in David Weil's Hunters, an action-packed fantasy drama with two exciting seasons. Set in the 1970s, Hunters sees Lerman as Jonah, a young Jewish man whose world is disrupted when he learns his beloved grandmother was not only a Nazi hunter but was horrifically murdered. Blending wish fulfillment with action, Wel infuses horrific historical revelations and a dash of conspiracy theories, rounding out the world of Hunters. The series features a stellar cast, including Jerrika Hinton (Servant), Carol Kane, and Josh Radnor. Al Pacino also appears in Hunters, playing an uncomfortably stereotypical depiction of a Holocaust survivor in New York, which thankfully is explained by the end of season one. – Yael Tygiel
The Fall (2013-2016)
Cast: Gillian Anderson, Jamie Dornan, John Lynch
A dark and gripping series, The Fall stars Jamie Dornan (Fifty Shades of Grey) as a methodical serial killer being hunted himself by the incredible detective determined to catch him. Starring opposite Dornan is Gillian Anderson (Sex Education) as the passionate officer who goes head-to-head with him. The Fall illuminates these two tremendous dramatic actors, revealing the complexities of these characters, as well as the deliberate details of the scenarios, through the spellbinding scripts from creator Allan Cubitt. An authentically frightening psychological thriller, The Fall is an unforgettably haunting viewing experience. – Yael Tygiel
As We See It (2022)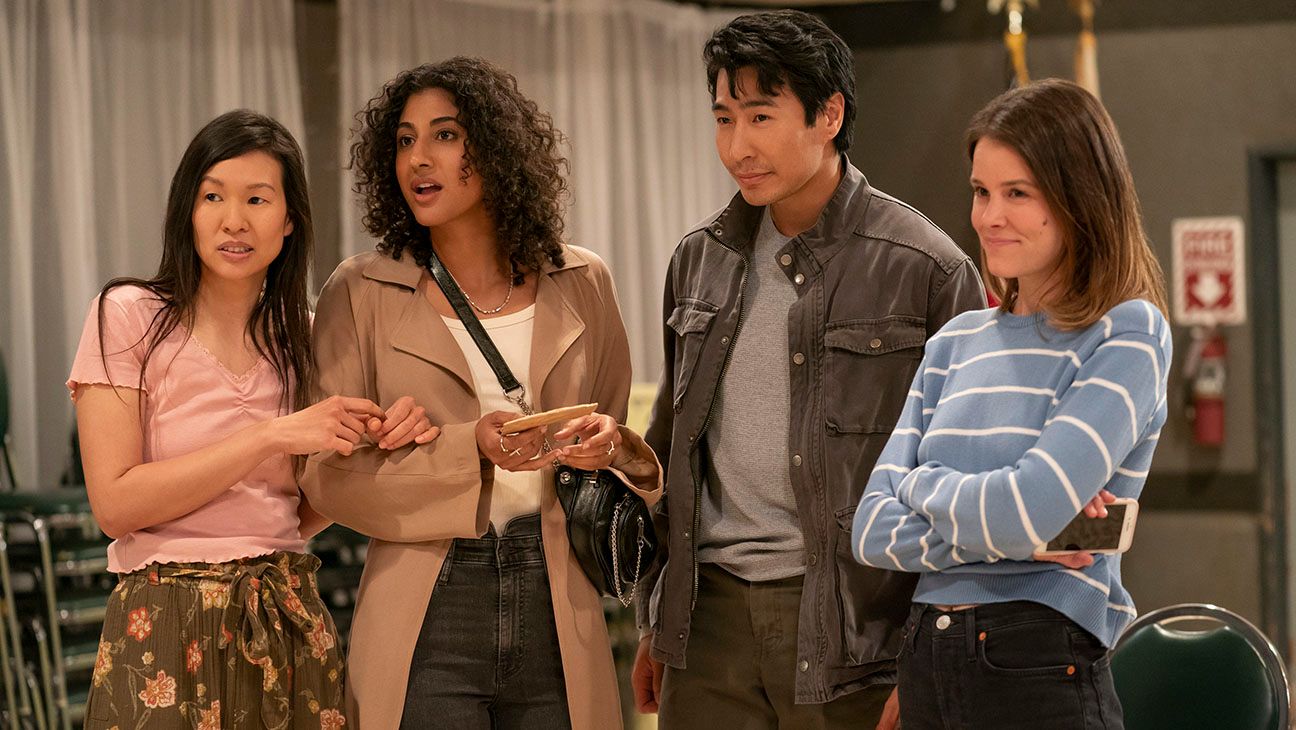 Cast: Rick Glassman, Sue Ann Pien, Albert Rutecki, Sosie Bacon
Created by Jason Katims, As We See It is a dramedy about adults on the autism spectrum who attempt to cohabitate. Starring the hilarious Rick Glassman, along with Sue Ann Pien and Albert Rutecki, As We See It follows these roommates, emphasizing the realities and differences among people who are labeled as autistic. Providing an authentic perspective, As We See It reveals the universal experiences of growing up and chasing passions. Although disappointingly cut short, the first and only season of As We See It is an ambitious show with heart, humor, and relatable scenarios for people of all ages. – Yael Tygiel
Alias (2001-2006)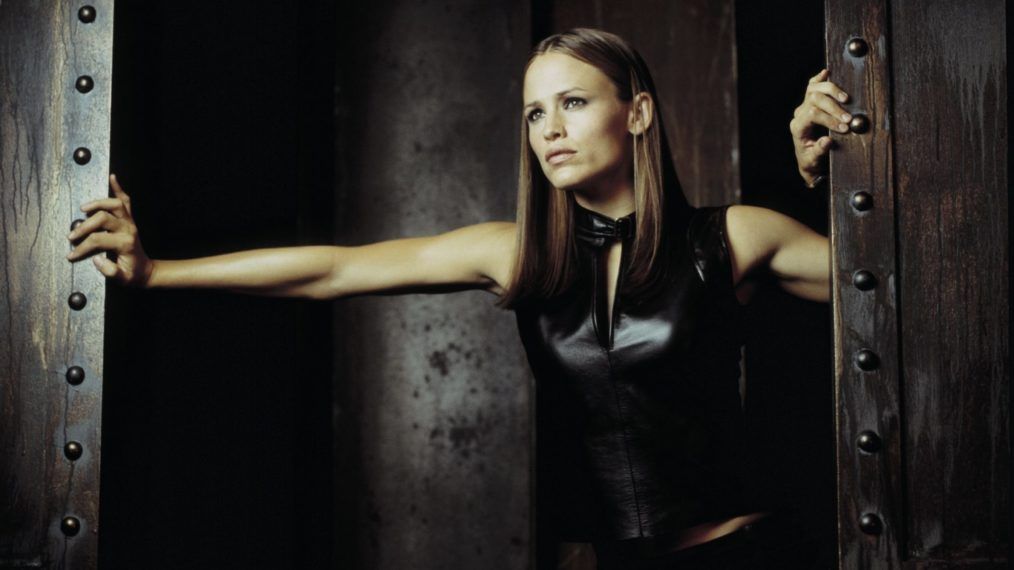 Cast: Jennifer Garner, Ron Rifkin, Michael Vartan, Bradley Cooper, Merrin Dungey, Carl Lumbly, Kevin Weisman, Victor Garber, David Anders, Lena Olin, Greg Grunberg
A high-octane action drama literally inspired by J.J. Abrams pitching "What if Felicity was a spy?", Alias introduced the world to the incredible physical abilities of Sydney Bristow (Jennifer Garner), a grad student also working as a secret agent. Sometimes cheesy, sometimes silly (the Rambaldi mythology does not exactly hold up), Alias was from the jump committed to delivering wild action sequences, an incredibly shippable romance, and — like all great spy stories — countless wigs. The first two seasons are nonstop fun, if you can overlook the camera's occasional leer at Garner in various forms of undress; they're so good, in fact, that Abrams has said that Tom Cruise tapped him to direct Mission: Impossible III after binge-watching the first two seasons. After that point, the series is a little uneven. But the wigs remain awesome. – Liz Shannon Miller
The Lord of the Rings: The Rings of Power (2022-present)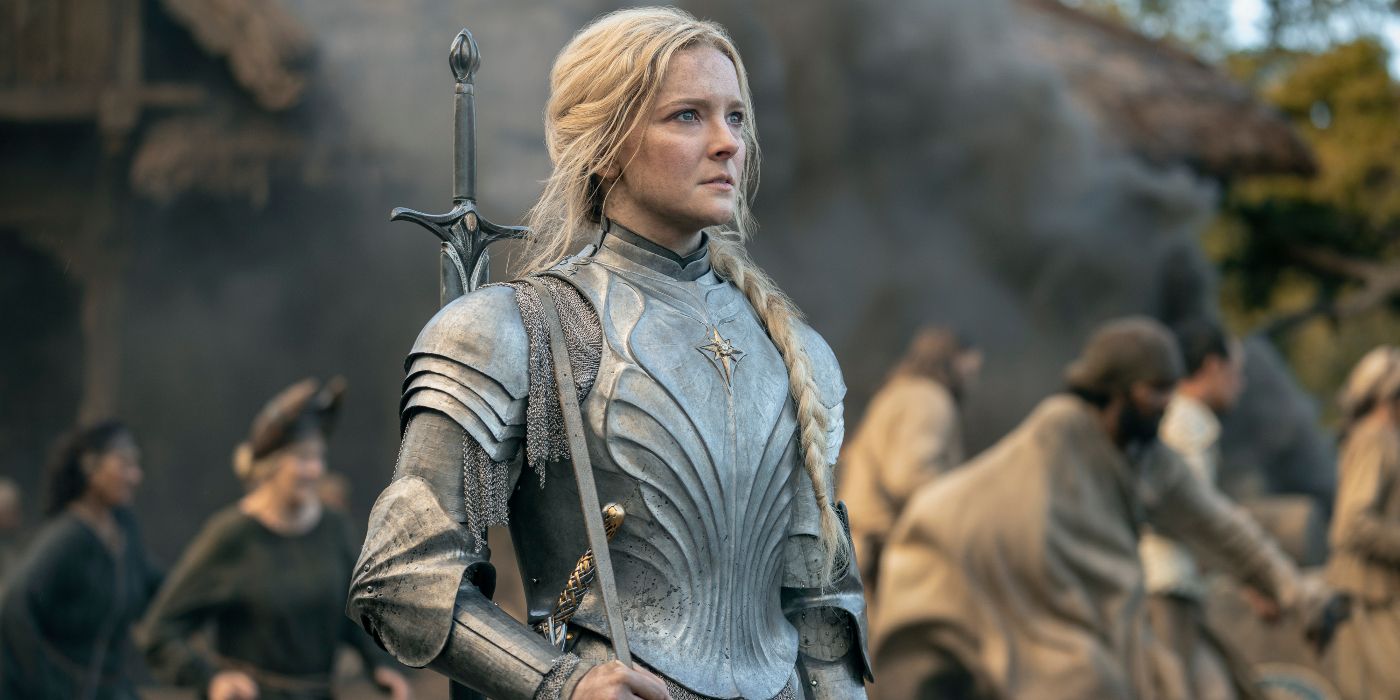 Created by: Patrick McKay, John D. Payne
Cast: Morfydd Clark, Nazanin Boniadi, Peter Mullan
Lord of the Rings: The Rings of Power expands J.R.R. Tolkien's beloved world, allowing the audience to dive even deeper into its rich mythology. Chock-full of drama and adventure – and featuring some truly breathtaking visuals – The Rings of Power is a stunning cinematic journey. The fantastic performances by Morfydd Clark, Nazanin Boniadi, and Peter Mullan ground it all, making each character and relationship shine. This is one of the most buzzed-about shows of the year, and it's not hard to see why. – Taylor Gates
A Very British Scandal (2021)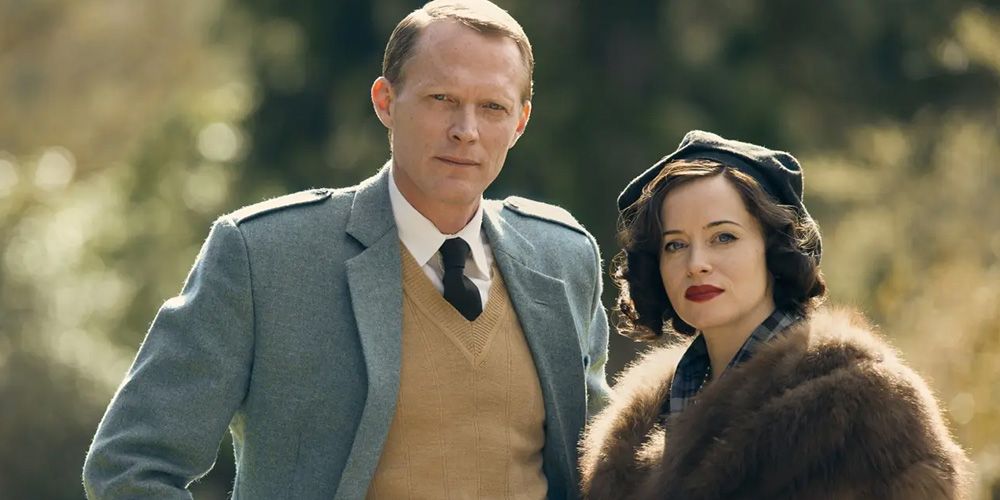 Cast: Claire Foy, Paul Bettany, Julia Davis
A three-part historical limited series featuring the extremely talented Claire Foy (The Crown) and Paul Bettany (WandaVision), A Very British Scandal dramatizes the relationship between Duchess Margaret and Duke Ian Campbell – and the media frenzy that surrounded their divorce. The series focuses on, well, scandals, including adultery, theft, and drug use, touching on the political climate – especially the attitude towards women – in 1960s Britain. The show has been praised for its casting, performances, and raw depiction of the polarizing Margaret. – Taylor Gates
Leverage: Redemption (2021-present)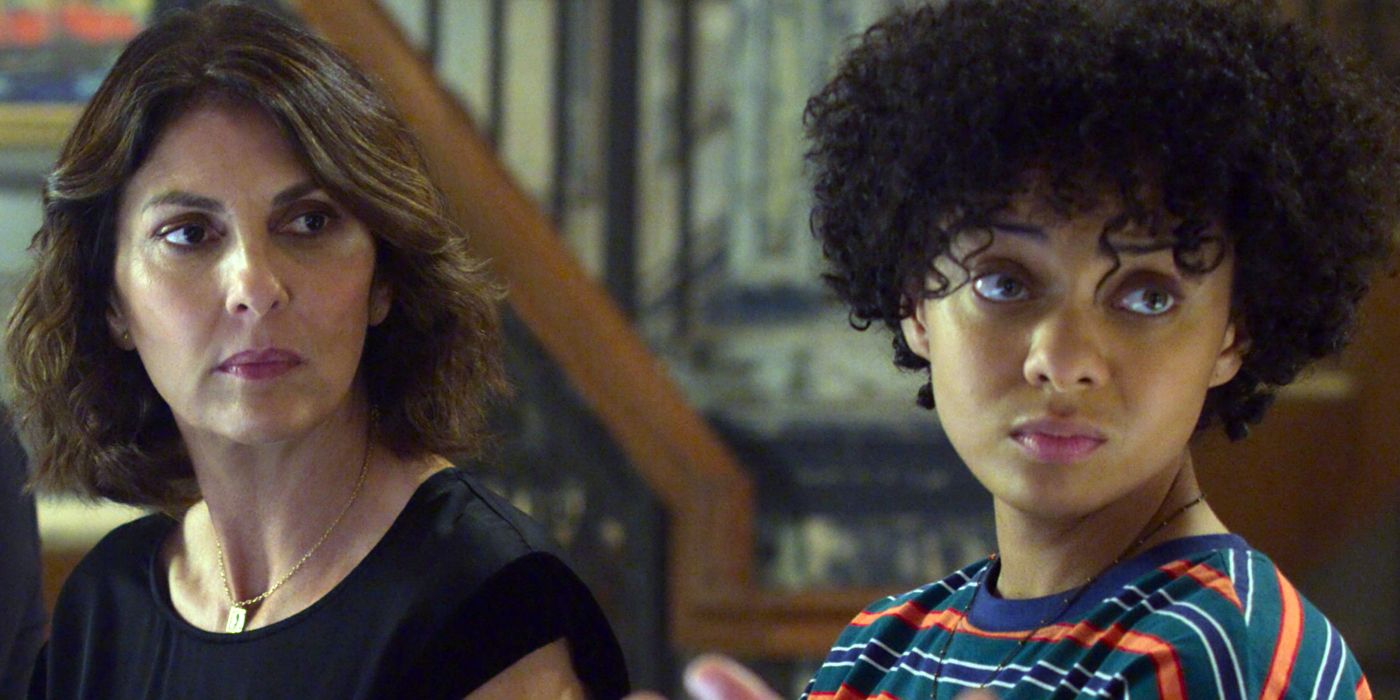 Created by: John Rogers, Chris Downey
Cast: Aldis Hodge, Beth Riesgraf, Gina Bellman, Aleyse Shannon, Noah Wyle, Christian Kane
Set eight years after the end of the original TNT series, Leverage: Redemption reunites a beloved team of grifters and thieves, allowing the actors who play them to rekindle their on-screen magic as well. Aldis Hodge (Black Adam), Beth Riesgraf, Gina Bellman, and Christian Kane (Almost Paradise) slip into their original characters to continue on their mission of helping people in need of their services. Joining the team this time around is former corporate fixer Harry Wilson, played perfectly by Noah Wyle (Falling Skies), and Hardison's precocious little sister Briana, played by the enigmatic Aleyse Shannon. – Yael Tygiel
The Summer I Turned Pretty (2022-present)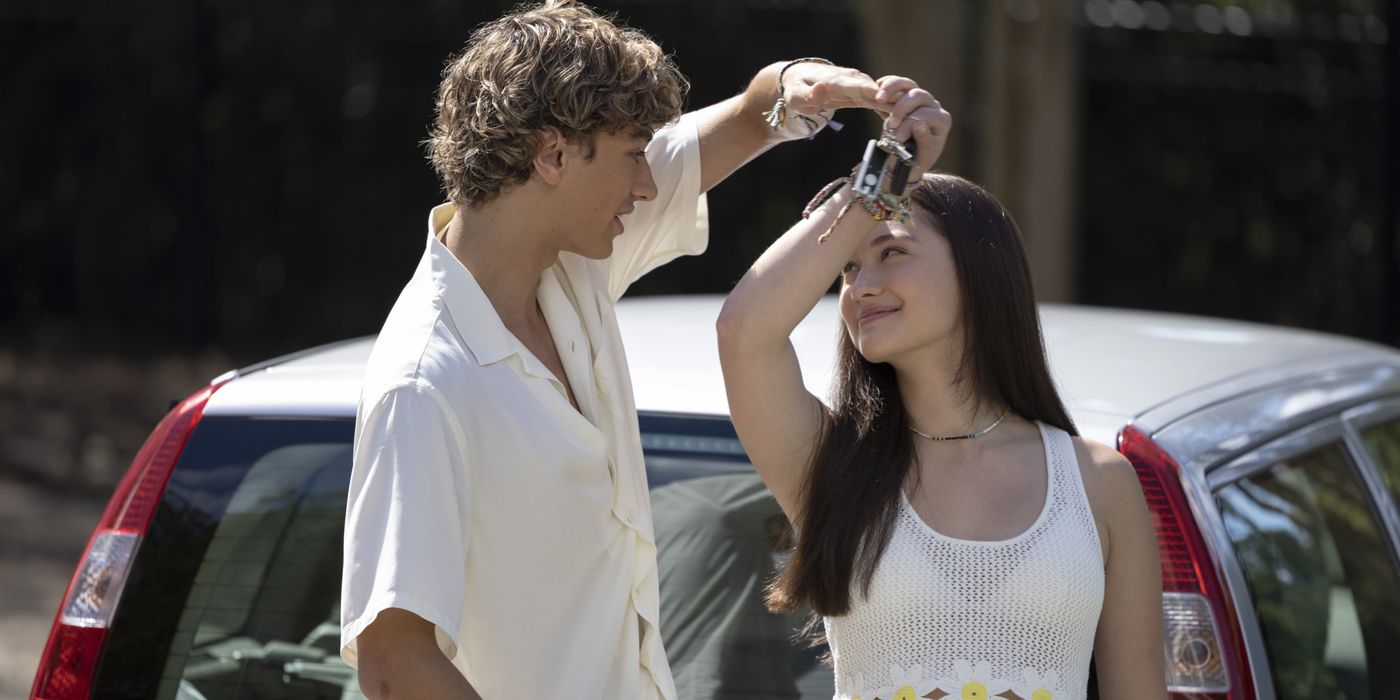 Cast: Lola Tung, Jackie Chung, Rachel Blanchard, Christopher Briney, Gavin Casalegno, Sean Kaufman, Minnie Mills, and Alfredo Narciso
Jenny Han brings her popular book series to the screen in Prime Video's The Summer I Turned Pretty, which follows soon-to-be 16-year-old Isabel "Belly" Conklin (Lola Tung) as she returns to Cousins Beach, the place she has spent practically all of her childhood summers. But this time is different, as Belly has done quite a bit of growing up over the last year. Now viewed as a young woman, the love triangle between her and the Fisher boys — Conrad (Christopher Briney) and Jeremiah (Gavin Casalegno) — heats up. Meanwhile, the kids' mothers Laurel (Jackie Chung) and Susannah (Rachel Blanchard) are faced with their own changes as Laurel continues recovering from her divorce and Susannah's future is left up in the air. This is must-watch TV, full of emotion, incredible storytelling, and beautiful love of all kinds. – Jay Snow
Chloe (2022)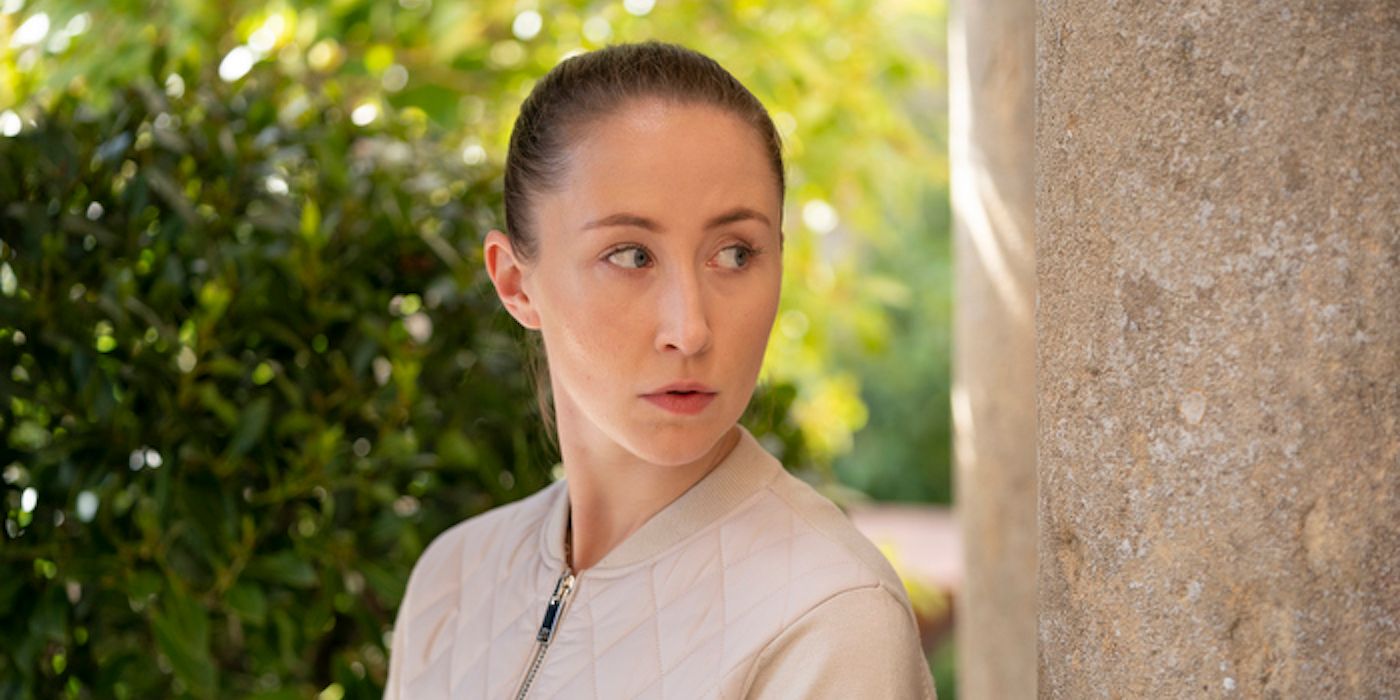 Created by: Alice Seabright
Cast: Erin Doherty, Billy Howle, Pippa Bennett-Warner
Starring The Crown's Erin Doherty, Chloe follows a woman named Becky who becomes consumed by solving the mystery of why one of her childhood friends committed suicide. In order to investigate, she takes on a new persona and integrates her friend group, including Livia (Pippa Bennett-Warner). Things get messy, though, when her two worlds collide. Chloe is a compelling psychological thriller as well as a fascinating character piece. Tune in for the intriguing, suspenseful plot and superb performances alike. – Taylor Gates
Outer Range (2022-present)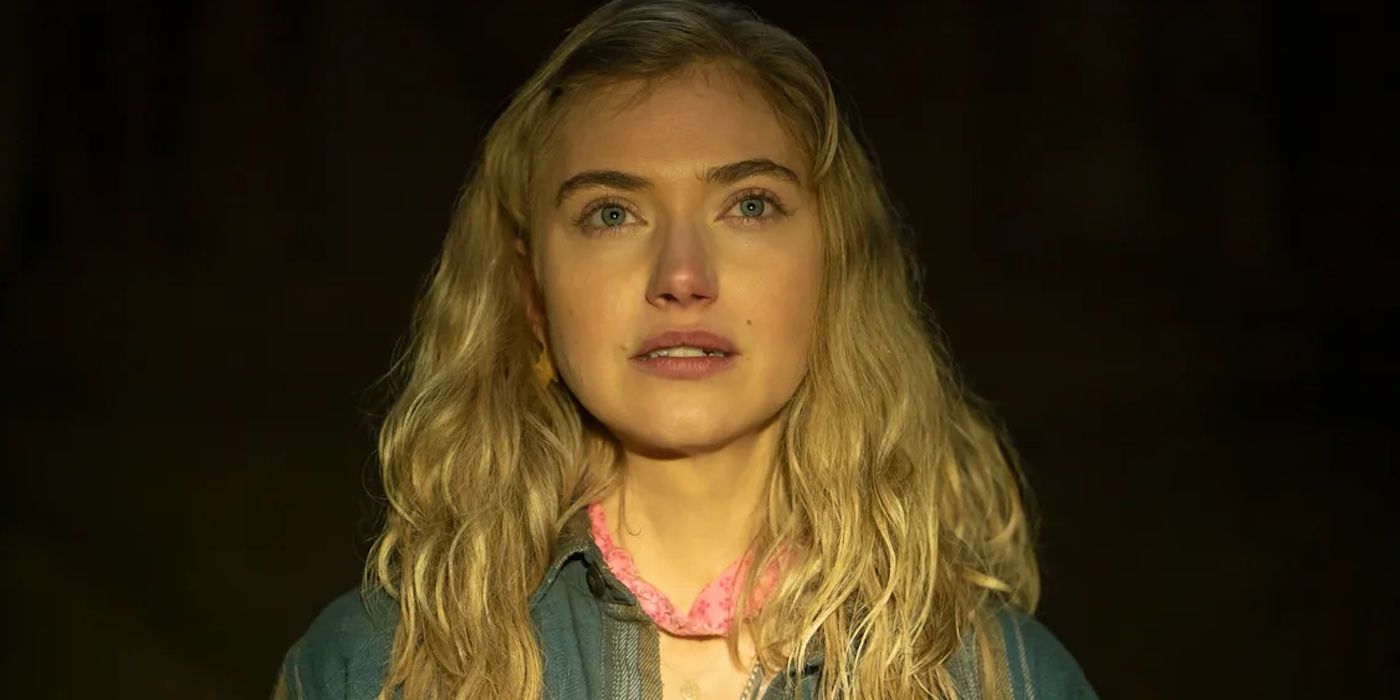 Created by: Brian Watkins
Cast: Josh Brolin, Imogen Poots, Lili Taylor
One of the most intriguing new series about the cosmic forces that threaten to decimate a small Wyoming family, Outer Range has a story that expands outwards into the universe as much as it looks inwards into its characters. It stars Josh Brolin as Royal Abbott, a troubled patriarch who is trying to keep his family safe following a crisis. He also is hiding the fact that a giant black hole has opened up on his land, one of many secrets he is trying to keep from the rest of his family. When Imogen Poots' drifter Autumn suddenly appears on their land and starts asking questions, the fragile existence Royal has carved out may soon fall apart. Both Poots and Brolin are outstanding, shifting from being adversarial to understanding in such a fashion that you are constantly kept on your toes. It is a show that withholds a lot, though this only makes it all the more impactful when all the pieces come together. A blend of science fiction and western iconography, it is a unique experience worth jumping into. – Chase Hutchinson
Mad Men (2007-2015)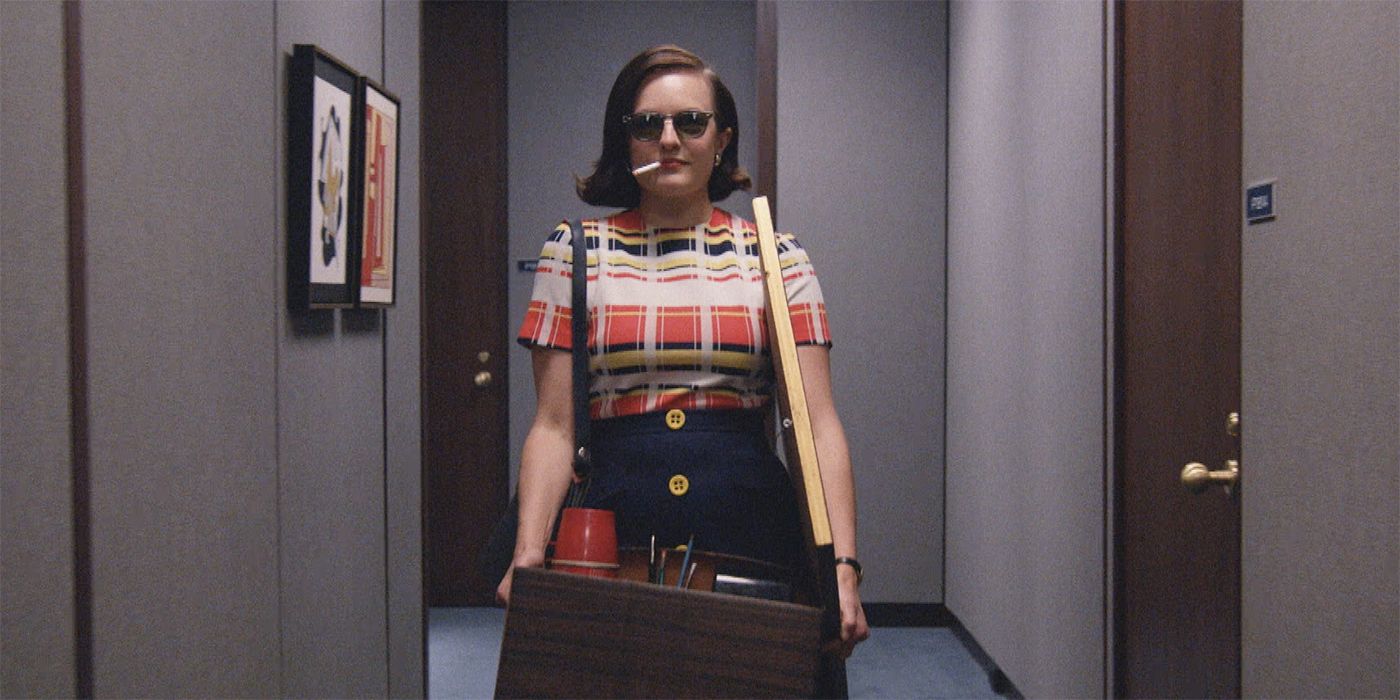 Created by: Matthew Weiner
Cast: Jon Hamm, John Slattery, Eliaabeth Moss, Christina Hendricks, Kiernan Shipka, Vincent Kartheiser, January Jones
If you've ever wanted a (somewhat) quick history lesson on the cultural history of America during the 1960s, Mad Men may be a good place to start. Matthew Weiner's Emmy-winning drama series chronicles the major historical events of the breakthrough decade through the eyes of the advertising team at Sterling Cooper on Manhattan Avenue. Beginning with the election of JFK and closing with the Moon Landing, Mad Men shows how the '60s were perceived by those in the media and how they chose to present it to the world. "Advertising is about one thing," quips Don Draper (Jon Hamm) in the pilot. "Happiness."- Liam Gaughan
Hanna (2019-2021)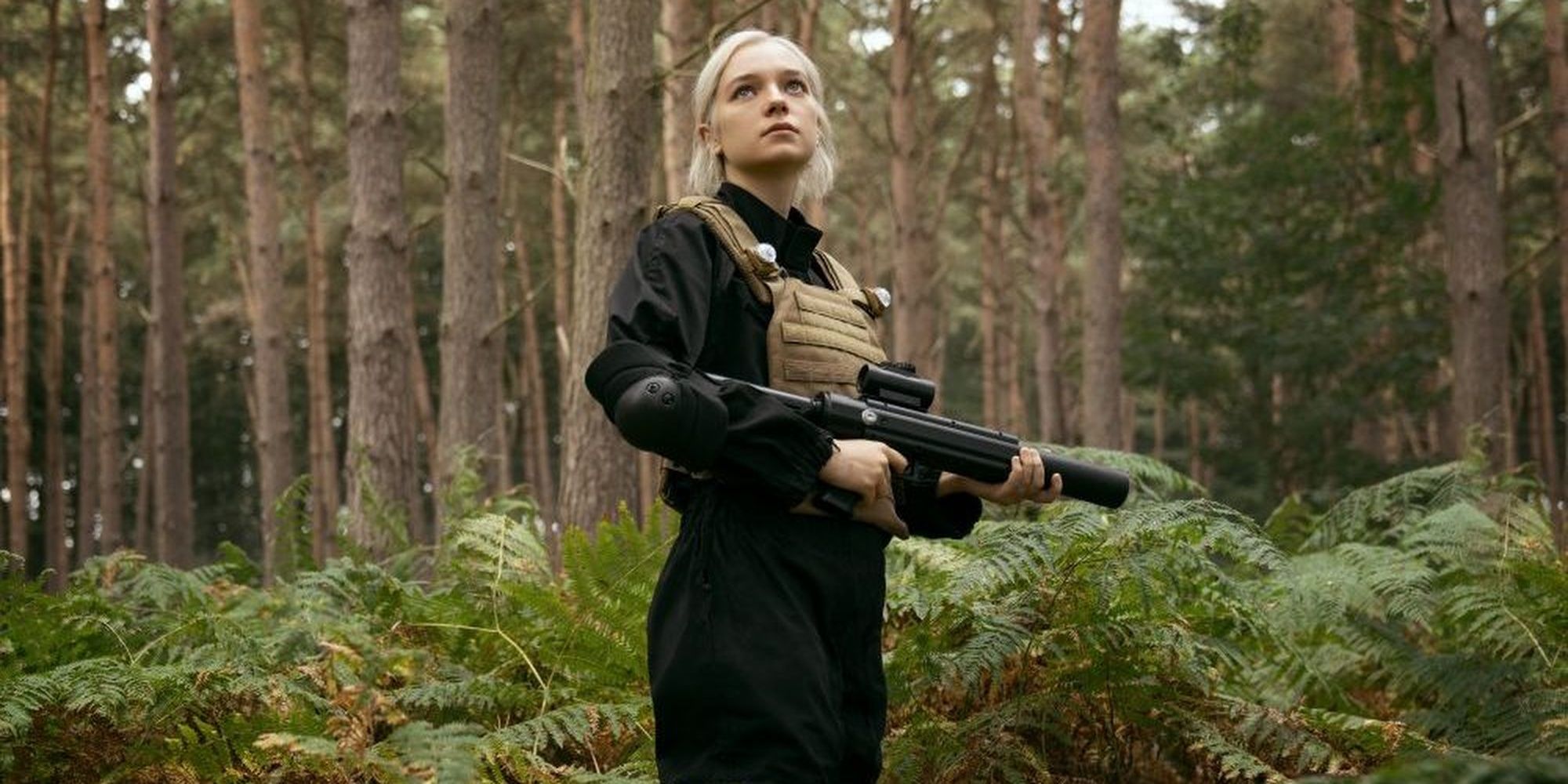 Cast: Esme Creed-Miles, Mireille Enos, Joel Kinnaman, Noah Taylor, Dermot Mulroney, Ray Liotta
Based on the 2011 film of the same name starring Eric Bana and Saoirse Ronan, Hanna is initially about a girl who has been raised in the brutal wilderness by her father. As we learn, her training in martial arts and survival isn't all just for fun but because her father Erik (Joel Kinnaman) was once a part of the CIA and the UTRAX program that experimented on children to make them super soldiers. Hanna (Esme Creed-Miles) was a child of the program. Hunting them is Marissa Wiegler (Mireille Enos), who was once a part of the original experiment on the children. Although the concept might seem a little wacky, there is a lot of love when it comes to Prime Video's take on this story. Creed-Miles is the perfect Hanna, withdrawn, curious, and strong. The show explores more than just her experience in the wilderness but dives into the program itself and her relationship with the other young women who are subjects of the program. Enos and Kinnaman deliver strong performances as Hanna's parental figures in an unexpected for The Killing fans. — Therese Lacson
Mr. Robot (2015-2019)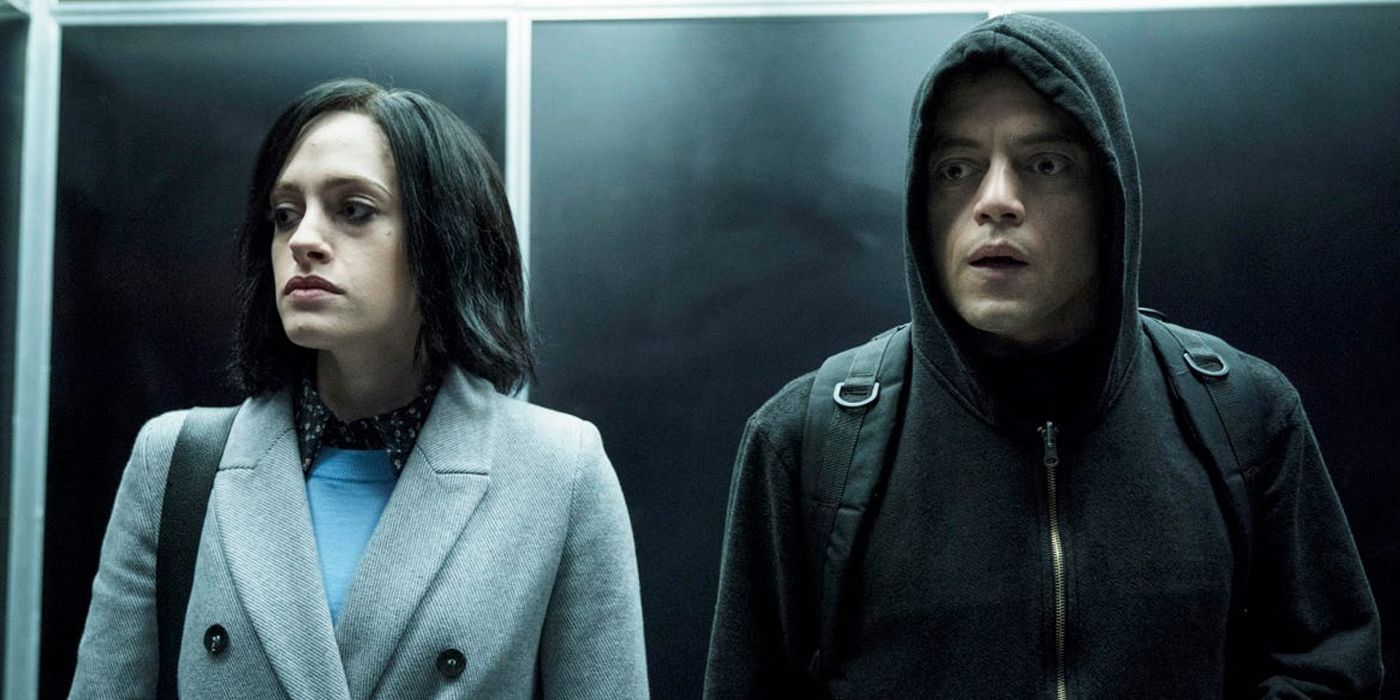 Cast: Rami Malek, Christian Slater, Carly Chaikin
One of the most fascinating and dynamic shows to come out of recent memory, Mr. Robot is defined by creator Sam Esmail's vision as well as a dynamite performance by Rami Malek. Malek plays Elliot, a reclusive hacker who is trying to make his corrupt world a better place while dealing with his own mental illness that stems from past trauma. It quickly becomes not just one of television's best character studies but one of its most inventive. Esmail plays with both genre and our expectations, ensuring each episode becomes a distinct experience whose visual flair is only surpassed by its endless intrigue. Once you finish it, you'll be in awe of just how well-crafted the show's story was. It is a series that takes huge swings and knocks them out of the park, drawing you in deeper with each remarkable episode. Bleak yet beautiful, it is one of the best shows you'll ever be fortunate enough to experience. There hasn't been anything like it since and may never be, it's that wonderfully unique. — Chase Hutchinson
Poldark (2015-2019)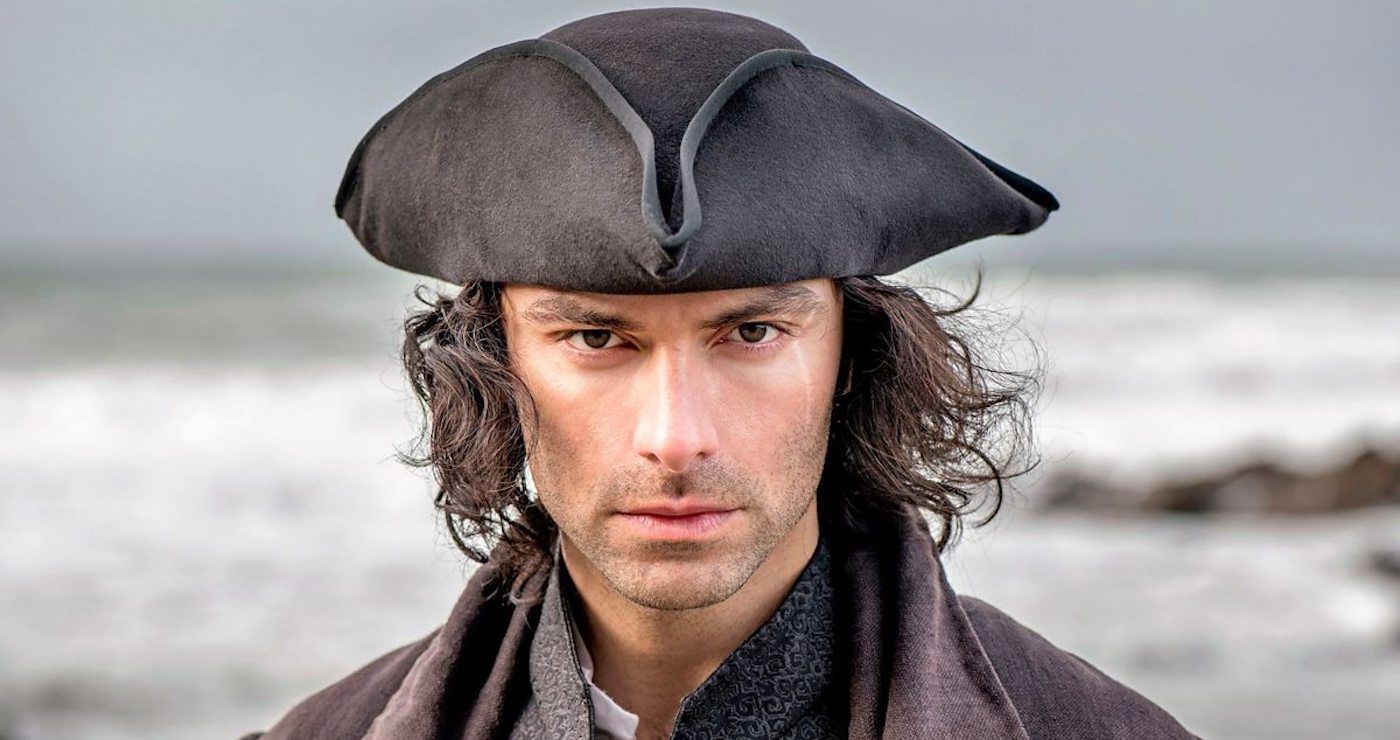 Created by: Debbie Horsfield
Cast: Aiden Turner, Eleanor Tomlinson, Heida Reed, Ruby Bentall, Jack Farthing, Luke Norris, Beatie Edney, Caroline Blakiston, Phil Davis
Based on the novels by Winston Graham, Poldark, follows the life of Captain Ross Poldark (Aiden Turner). Set in 1783, the story opens with Poldark returning home to Cornwall after fighting in the American Revolutionary War, only to find that the life he once lead has been turned on its side; his father is dead, his estate is ruined, he is burdened with debt, and the woman he once sought to marry has been engaged to another – his cousin. Distraught and unsure of what to do next, Poldark attempts to reclaim his life and legacy, eventually hiring a scullery maid, played by Eleanor Tomlinson; the show is a whirlwind of drama and romance, following the these two characters as they face not only the feelings for each other, but also with love, loss, death, and the trials of war. Both visually stunning, with sweeping scenery that matches the intense emotions of the characters, and sonically, with a hauntingly beautiful soundtrack, Poldark is the perfect show to watch while bundled up with a cup of your favorite tea. — Olivia Fitzpatrick
Source: https://dominioncinemas.net
Category: Amazon