From procedurals to binge-watch essentials, we've got you covered.
you are watching: Best Crime Shows on Amazon Prime (August 2023)
Prime Video has a variety of phenomenal streaming options available for its subscribers. Whether you're in the mood to watch one of their many award-winning originals that cover a wide variety of genres, or a familiar long-running series that found a brand-new home on their platform, their library is chock-full of incredible options right at your fingertips. Some of the most popular watches amongst viewers are crime shows. These kinds of shows have gained monumental popularity on a number of streamers that range from the usual thrilling detective mystery to a mixed-up cocktail of intriguing whodunits with bits of fantasy and sci-fi. Thankfully, there's no need to pull out those detective caps this time around, Prime Video subscribers. We've got you covered with a list of some of the best crime shows on Prime Video right now that are ready for you to start binging.
Don't have time to binge-watch? Check out our list of the best thriller or sci-fi movies on the platform instead, or browse our list of the best shows and movies on Prime Video across all genres.
Editor's note: This article was updated August 2023 to include The Horror of Dolores Roach.
RELATED: The Best Crime Series on Netflix Right Now
Outer Range (2022-present)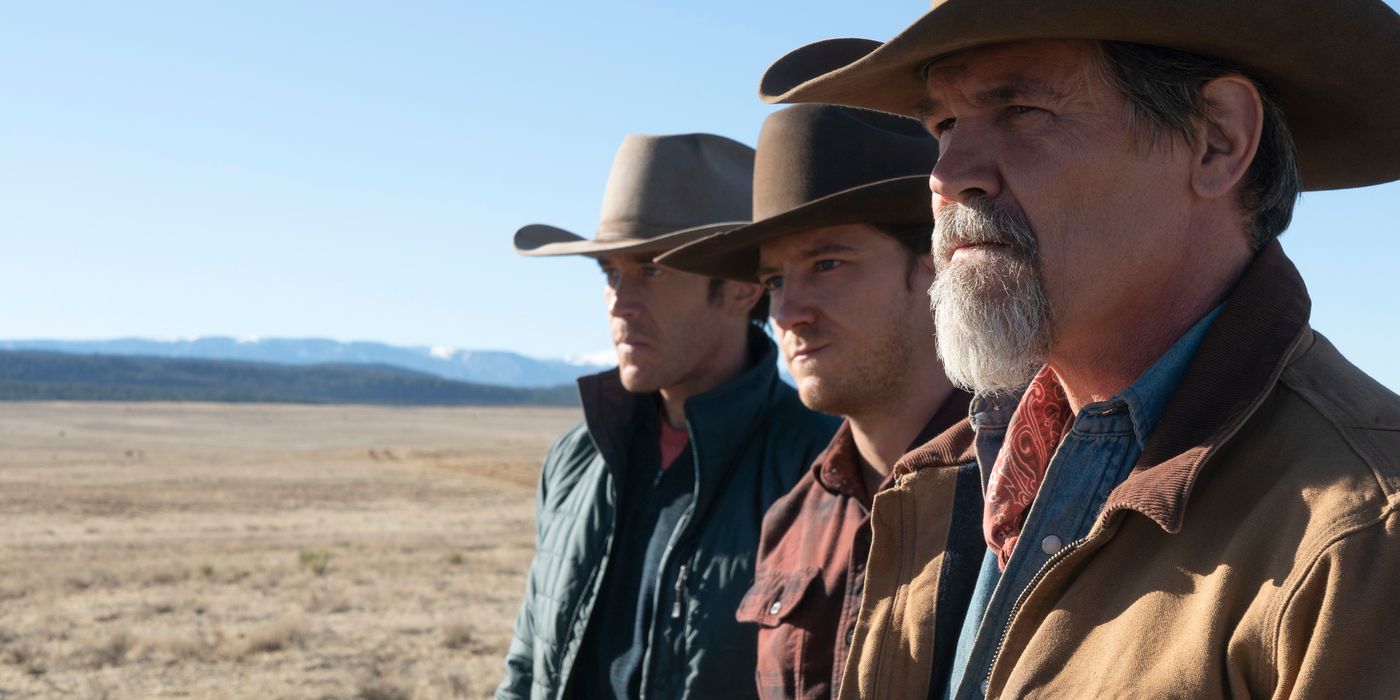 Created by: Brian Watkins
Cast: Josh Brolin, Imogen Poots, Lili Taylor
One of the platform's newest series that is also one of its very best, Outer Range is a science fiction story crossed with a classic western about the cosmic chaos that befalls a Wyoming family. At the center of this is Josh Brolin's Royal Abbott, a flawed patriarch who must cover up a violent act committed by one of his sons. Royal also has secrets of his own, namely a giant hole out on his land that is beginning to alter the fabric of time and space around him. The show's first season is a strange experience though in the best way possible, making use of solid direction and acting to draw you into the mesmerizing world it is building. It is mysterious in how it often withholds information, though this only makes it all the more impactful when all the various pieces come together. It all creates a stunning first season that is out of this world in its cinematic potential while also being profoundly close to home in its sense of emotion. – Chase Hutchinson
The Horror of Dolores Roach (2023-present)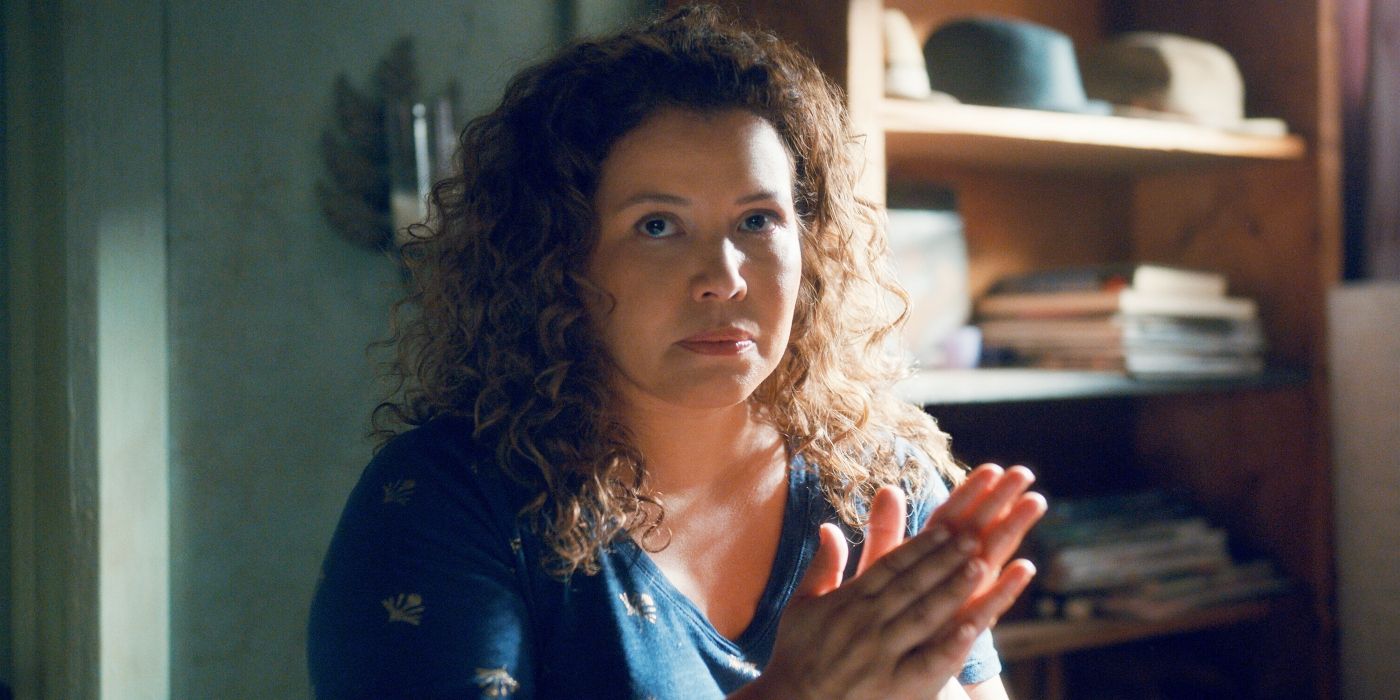 Cast: Justina Machado, Alejandro Hernández, Kita Updike, K. Todd Freeman
The Horror of Dolores Roach is a dark comedy that feels like Sweeny Todd with added flavors of commentary on gentrification, the prison industrial system, and the war on drugs. This delectable eight-episode series follows Justina Machado (One Day at a Time) as Dolores Roach, an ex-convict who was recently released from a sixteen-year sentence for a crime she didn't commit. After struggling to get back on her feet by starting a massage business in her old neighborhood, which is now overrun with white hipsters, she accidentally murders a rude customer. Her stoner friend, Luis (Alejandro Hernandez), comes up with a plan that soon takes them both down a gruesome path. – Tauri Miller
Devil's Hour (2022-present)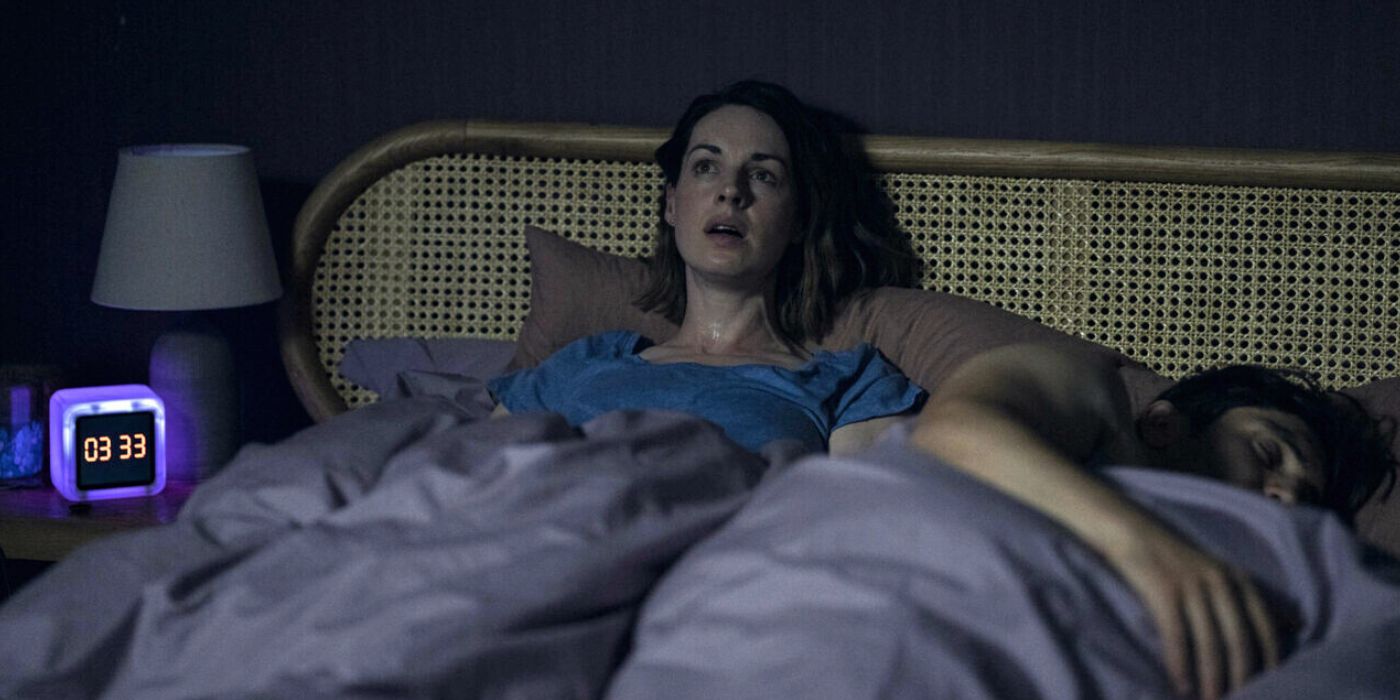 Cast: Jessica Raine, Peter Capaldi, Nikesh Patel, Alex Ferns, Barbara Marten
Devil's Hour is a beautifully shot crime drama with elements of sci-fi and horror. The show follows Lucy Chambers (Jessica Raine) and DI Ravi Dhillon (Nikesh Patel), a social worker and a policeman, respectively, who stumble upon a series of random murders that are somehow connected to Lucy and a man she's never met. All the while, Lucy begins to experience echoes of a life she's never led, which causes her to question if she is spiraling into madness — just like her mother. It's a mind-bending series that starts as a slow burn before it dominoes into a cascade of unbelievable twists. – Tauri Miller
Citadel (2023-present)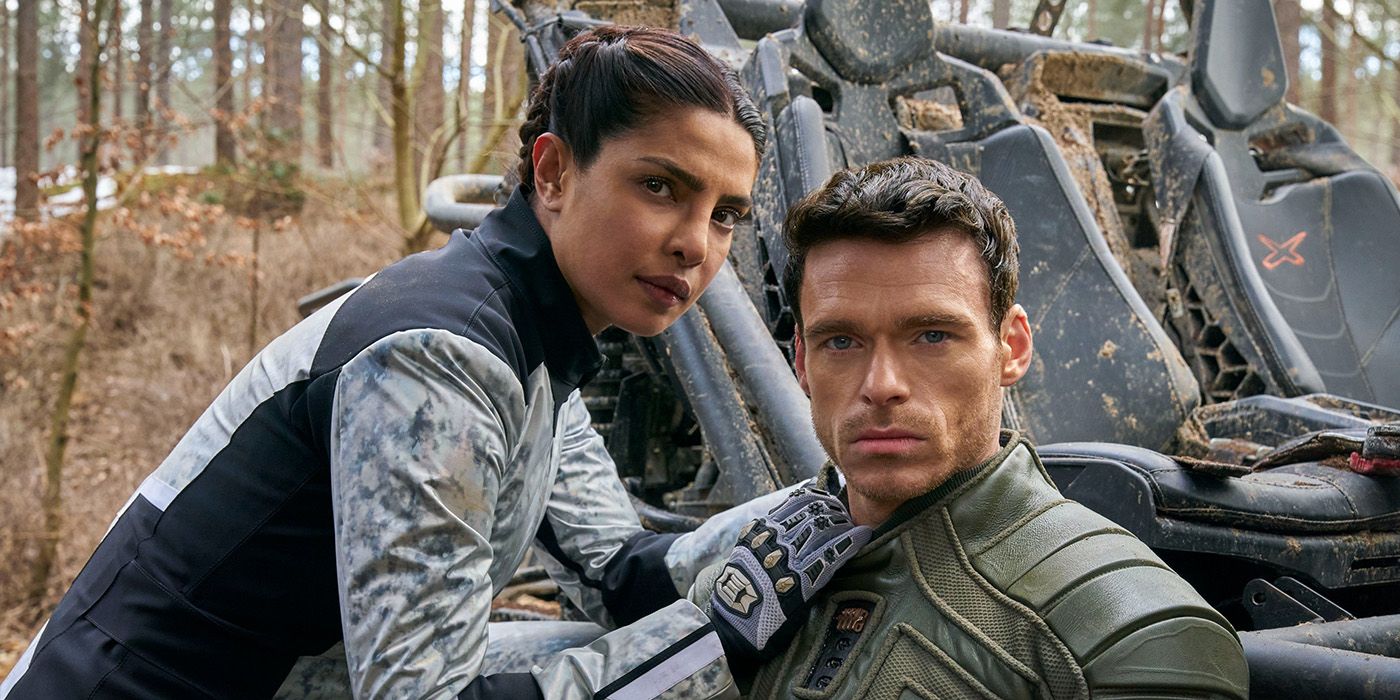 Creators: David Weil, Bryan Oh, Josh Appelbaum
Cast: Richard Madden, Priyanka Chopra Jonas, Stanley Tucci, Ashleigh Cummings
Citadel is an exciting espionage thriller created by Hunters' David Weil with Bryan Oh and Josh Appelbaum. Highlighted by a grand cinematic vision executed by intricate fights and explosive stunts, as well as stunning locations across the world, Citadel's six-episode first season feels like an extended feature film. Starring Richard Madden (Rocketman) and Priyanka Chopra Jonas (Baywatch), Citadel follows secret agents with memory loss as they attempt to uncover the truth about themselves and the evil individuals tenaciously trying to destroy them. Co-starring Stanley Tucci, Citadel has the vibe of a big summer blockbuster that can be enjoyed from the safety and comfort of your own home. – Yael Tygiel
Boston Legal (2004-2008)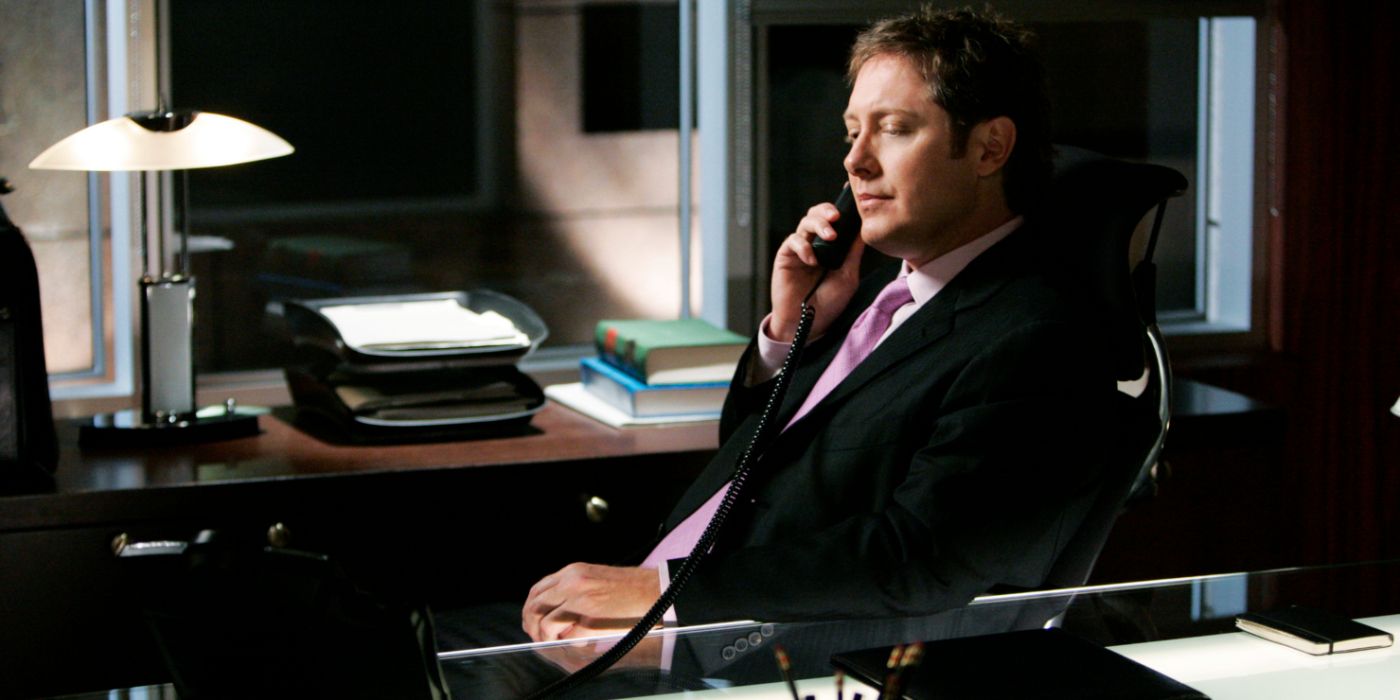 Cast: James Spader, William Shatner, Candice Bergen, Monica Potter, Mark Valley
Created by legal television aficionado David E. Kelley (Big Sky), Boston Legal is an undeniably amusing dramedy series following an elite civil litigation firm. Spun off from Kelley's The Practice, with the smooth-talking James Spader (The Blacklist) reprising his smarmy and manipulative role of Alan Shore, Boston Legal delightfully paired him with boisterous characters such as the erratic and unpredictable Denny Crane (William Shatner). In addition to the unforgettable lawyers of the firm, Boston Legal often presented unique and timely cases — at times even arguing both sides — through cleverly entertaining and witty arguments. – Yael Tygiel
Jack Ryan (2018-present)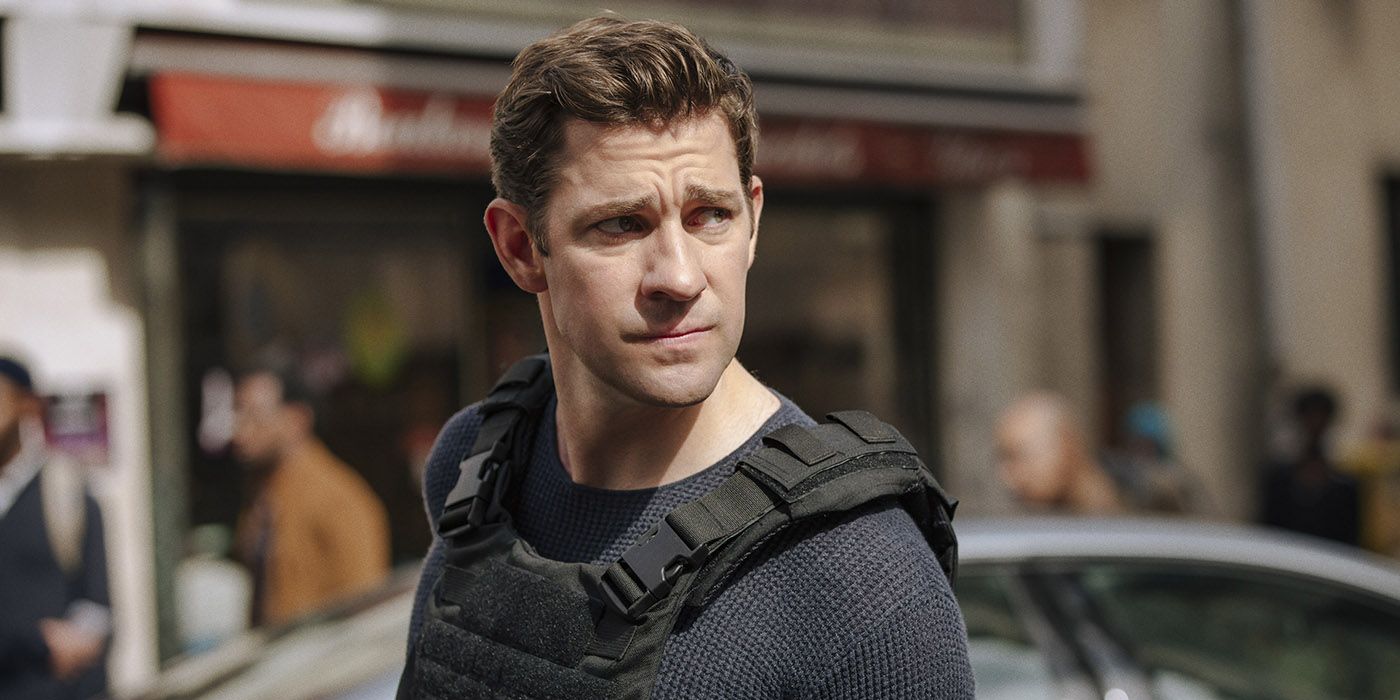 Creators: Carlton Cuse, Graham Roland
Considered one of the best iterations of Tom Clancy's novels, Jack Ryan was created for television by Carlton Cuse and Graham Roland. Starring John Krasinski (A Quiet Place) in the title role, Jack Ryan follows the former marine-turned-CIA analyst thrust, ill-equipped, into the field to prevent a global terrorism plot. Jack Ryan is an action-packed adventure, exploding with heart-pumping stunts and elaborate chases, emphasizing the thrilling espionage narrative of tracking and stopping dangerous villains. Co-starring Wendell Pierce and Michael Kelly (House of Cards), Jack Ryan is an exciting adaptation for spy thriller fans. – Yael Tygiel
Three Pines (2022-present)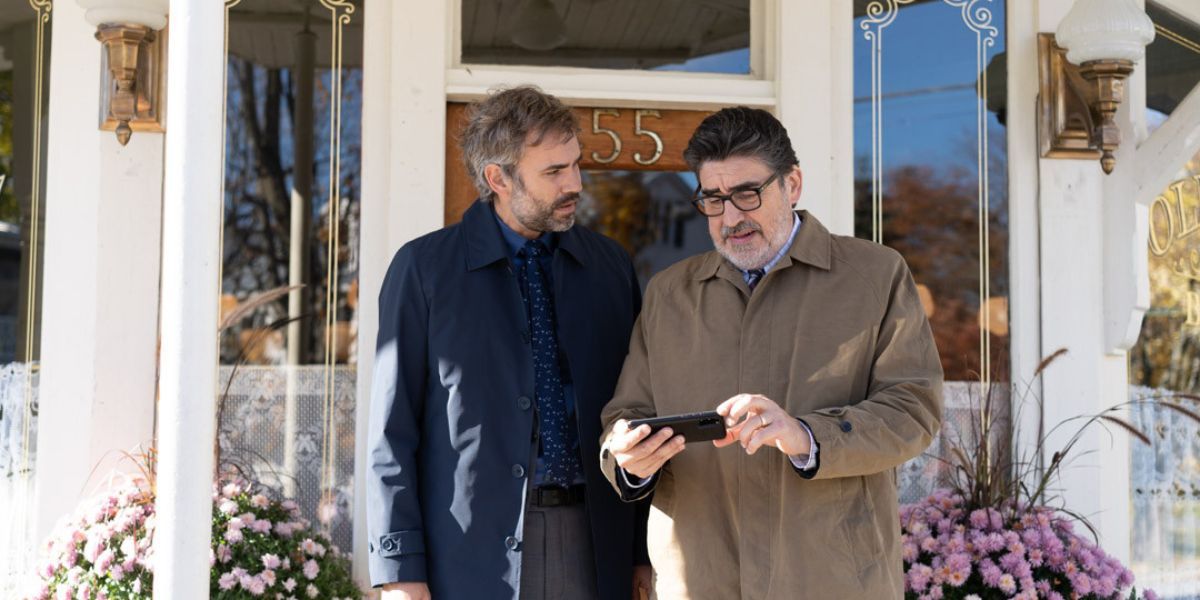 Creator: Emilia di Girolamo
Cast: Alfred Molina, Rossif Sutherland, Elle-Máijá Tailfeathers, Sarah Booth, Anna Tierney
Alfred Molina (Spider-man: No Way Home) stars as Chief Inspector Armand Gamache of the Sûreté du Québec in Three Pines, a series about mysterious murders in a seemingly idyllic Canadian town. Molina's stoic performance as a police officer, supported by a talented cast including Rossif Sutherland (Reign) and Elle-Máijá Tailfeathers, is grounding through this haunting series. Similar in vibe and themes to critically acclaimed series The Killing and Mare of Easttown, the first season of Three Pines uncovers both secrets relevant to the investigation, as well as Gamache's own ghosts from the past. – Yael Tygiel
Sprung (2022-present)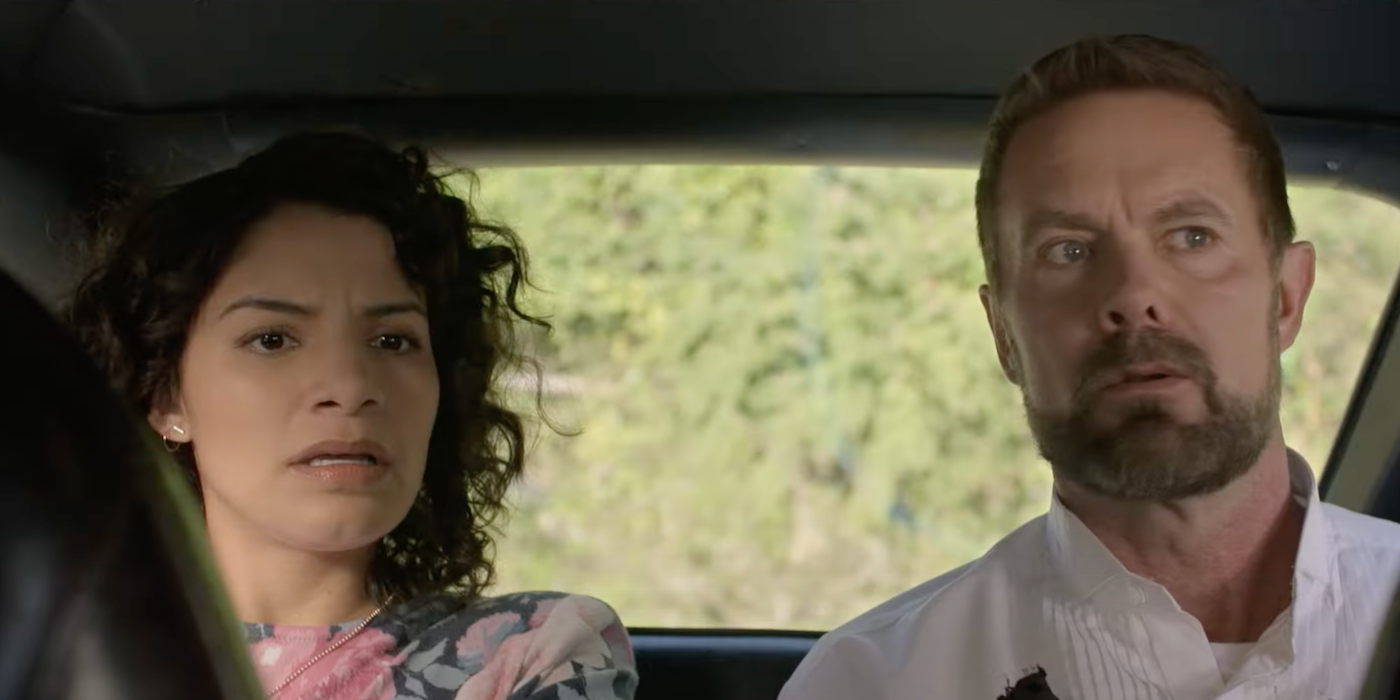 Creator: Gregory Thomas Garcia
Cast: Garret Dillahunt, Shakira Barrera, Phillip Garcia, Martha Plimpton, Kate Walsh
Sprung reunites Raising Hope stars Garret Dillahunt (Fear the Walking Dead) and Martha Plimpton (Generation) with creator Gregory Thomas Garcia (My Name is Earl) for an uproarious comedy about Jack (Dillahunt), an inmate recently released from prison, who moves in with his former cellmate (Phillip Garcia). Sprung finds humor in the discomfort of everyday situations, heightening the comedy by setting the series during a global pandemic. Starring hilarious talent like Dillahunt, Plimpton, and Garcia, Sprung rounds out the cast with appearances from underrated talent, including the playful Kate Walsh (The Umbrella Academy). – Yael Tygiel
Detective McLean (2015)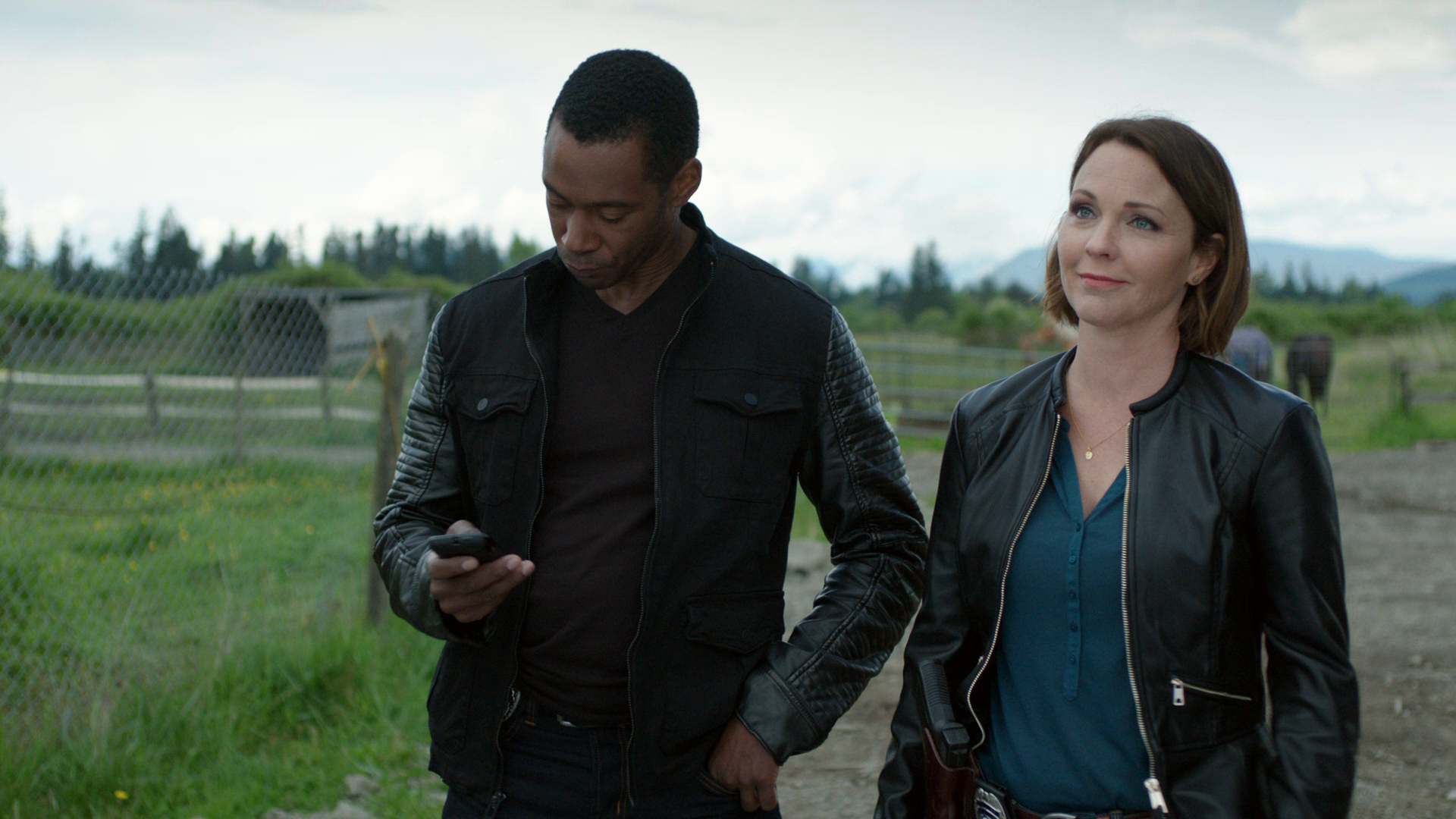 Created by: Sheryl J. Anderson
Cast: Kelli Williams, Jonathan Scarfe, Dion Johnstone, Mitchell Kummen
Also known as Ties That Bind, Detective McLean stars Kelli Williams in the titular role as she balances her family life with her job of being a police officer. Her life, however, is turned upside-down when her brother gets arrested and sent to prison. She takes in his two teen children – an adjustment for everyone involved. Part crime procedural, part family drama, Detective McLean is layered and full of heart. – Taylor Gates
Hanna (2019-2021)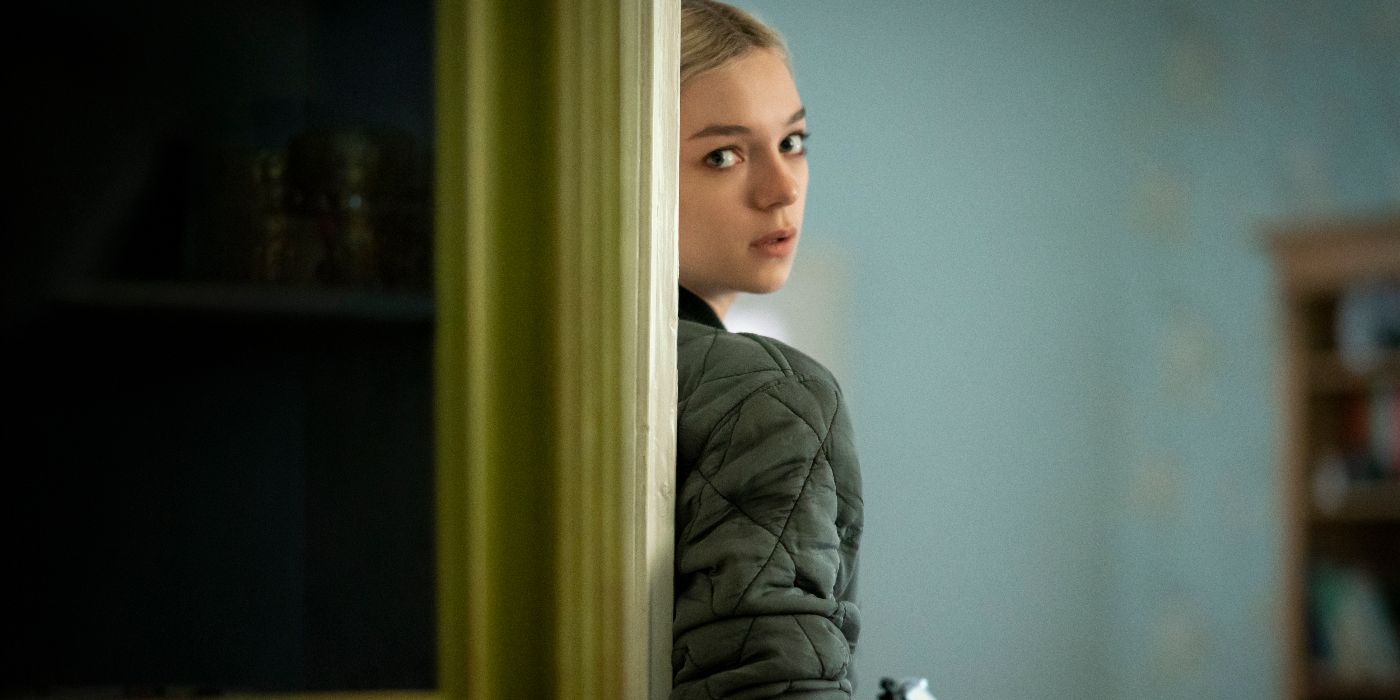 Cast: Esme Creed-Miles, Mireille Enos, Joel Kinnaman, Noah Taylor
Based on the 2011 film of the same name, Hanna is a thrilling action drama. The series focuses on Hanna (Esme Creed-Miles), a 15-year-old girl living in the woods with Erik (Joel Kinnaman), the only man she's ever known as her father. However, things are not as they seem. It turns out Erik was once part of a CIA program that recruited women to enhance their children's DNA and create super soldiers. When Erik fell in love with Johanna, one of the participants and Hanna's mother, he rescued Hanna and fled. After the project is shut down, an agent named Marissa (Mireille Enos) is ordered to track them down and eliminate Hanna. Gritty and tense, this tale of assassination, betrayal, and secrets lives up to its predecessor starring Saoirse Ronan and Cate Blanchett. – Taylor Gates
The Outlaws (2021-present)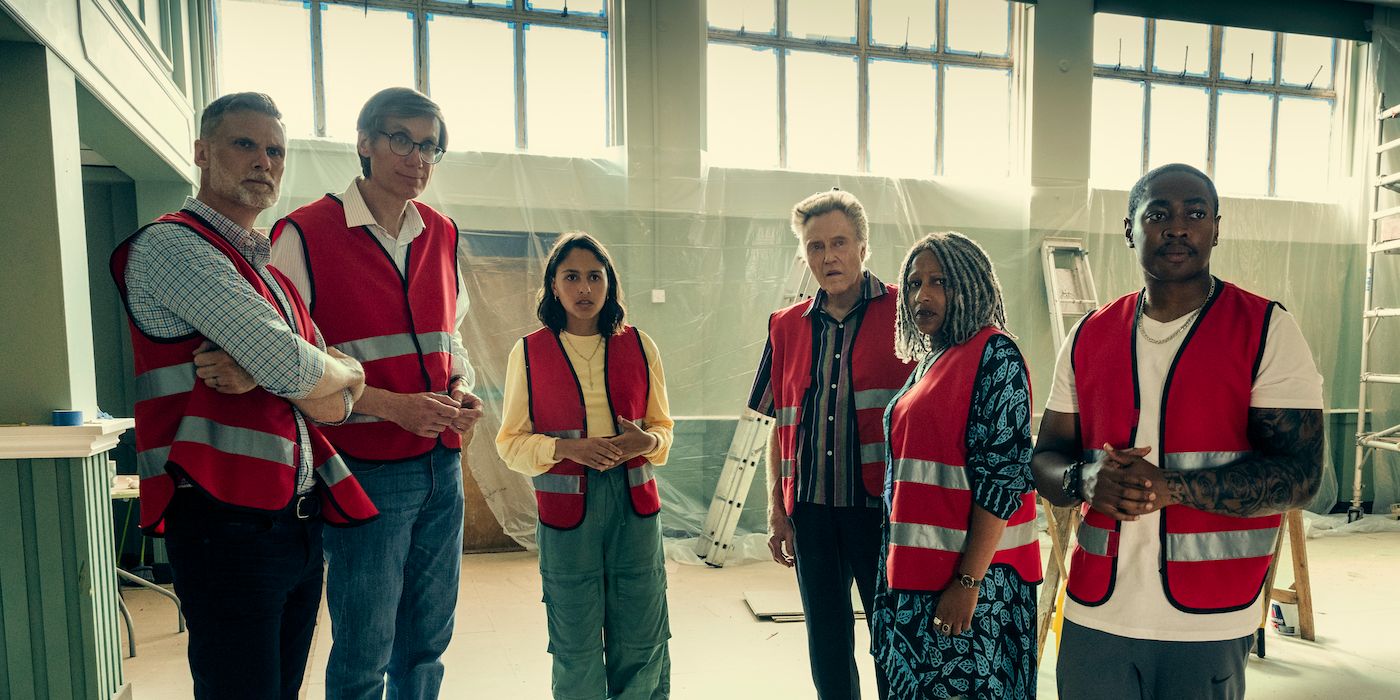 Creators: Elgin James, Stephen Merchant
Cast: Rhianne Barreto, Darren Boyd, Gamba Cole, Stephen Merchant, Christopher Walken
The Outlaws is a delightfully charming comedy about a group of criminals who meet during community service and wind up involved in even more crimes together. Created by Elgin James (Mayans M.C.) and Stephen Merchant (The Office), The Outlaws flourishes as a very British series, enhanced by the most unexpected cast member: Christopher Walken. Walken, along with Merchant and the rest of the outstanding cast, ground the series while imparting ridiculous comedy gems. Weaving action, comedy, and a criminal aspect together, The Outlaws is hilariously engaging, enticing viewers even more with a hint of mystery. – Yael Tygiel
The Terminal List (2022-present)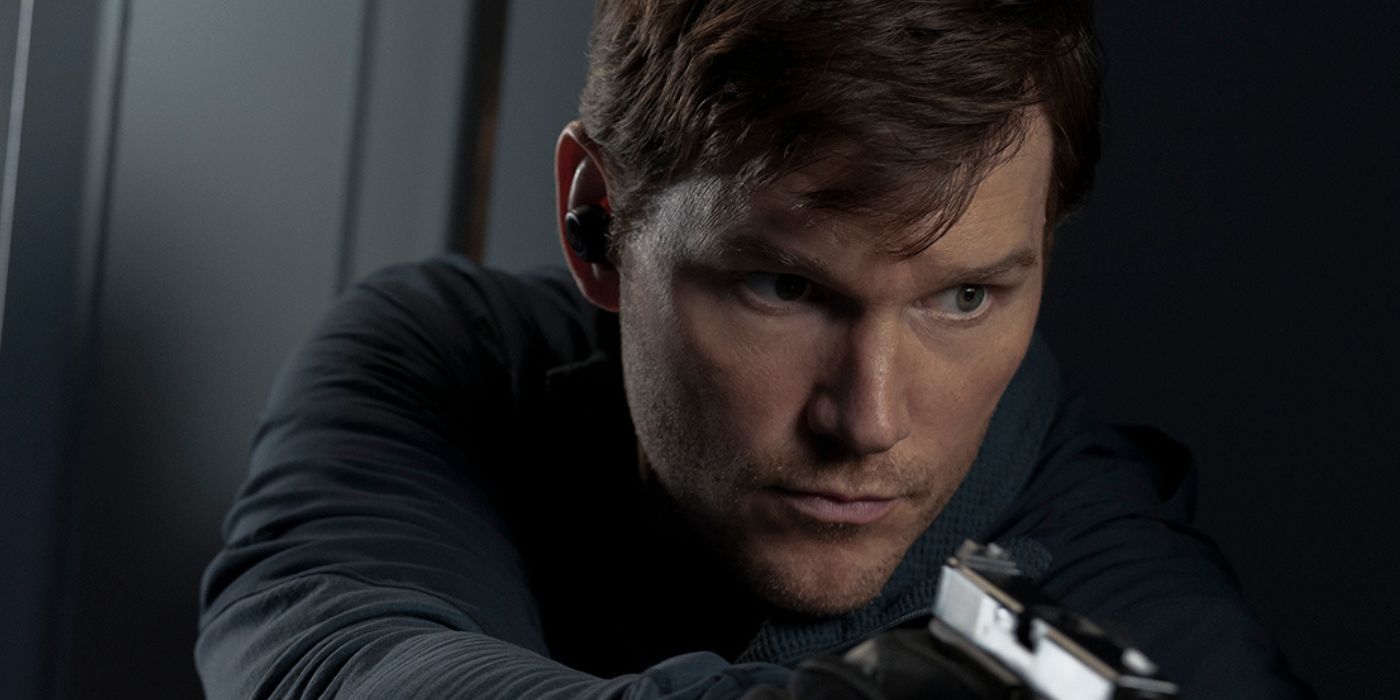 Cast: Chris Pratt, Constance Wu, Taylor Kitsch
The Terminal List is an action-packed mystery about former Navy SEAL James Reece (Chris Pratt), whose platoon was ambushed during a covert mission. Pratt's portrayal of Reece, the tortured military man on the hunt for answers, is a glaring reminder of his pre-Marvel experience in dramatic roles. Based on the novel, The Terminal List shrewdly follows Reece as he investigates circumstances that left his colleagues in coffins, constructing an intense PTSD-induced thriller. Constance Wu (Crazy Rich Asians) and Taylor Kitsch (Friday Night Lights) support Pratt in his search for the truth, adding texture to the fast-paced adventure. – Yael Tygiel
In Plain Sight (2008-2012)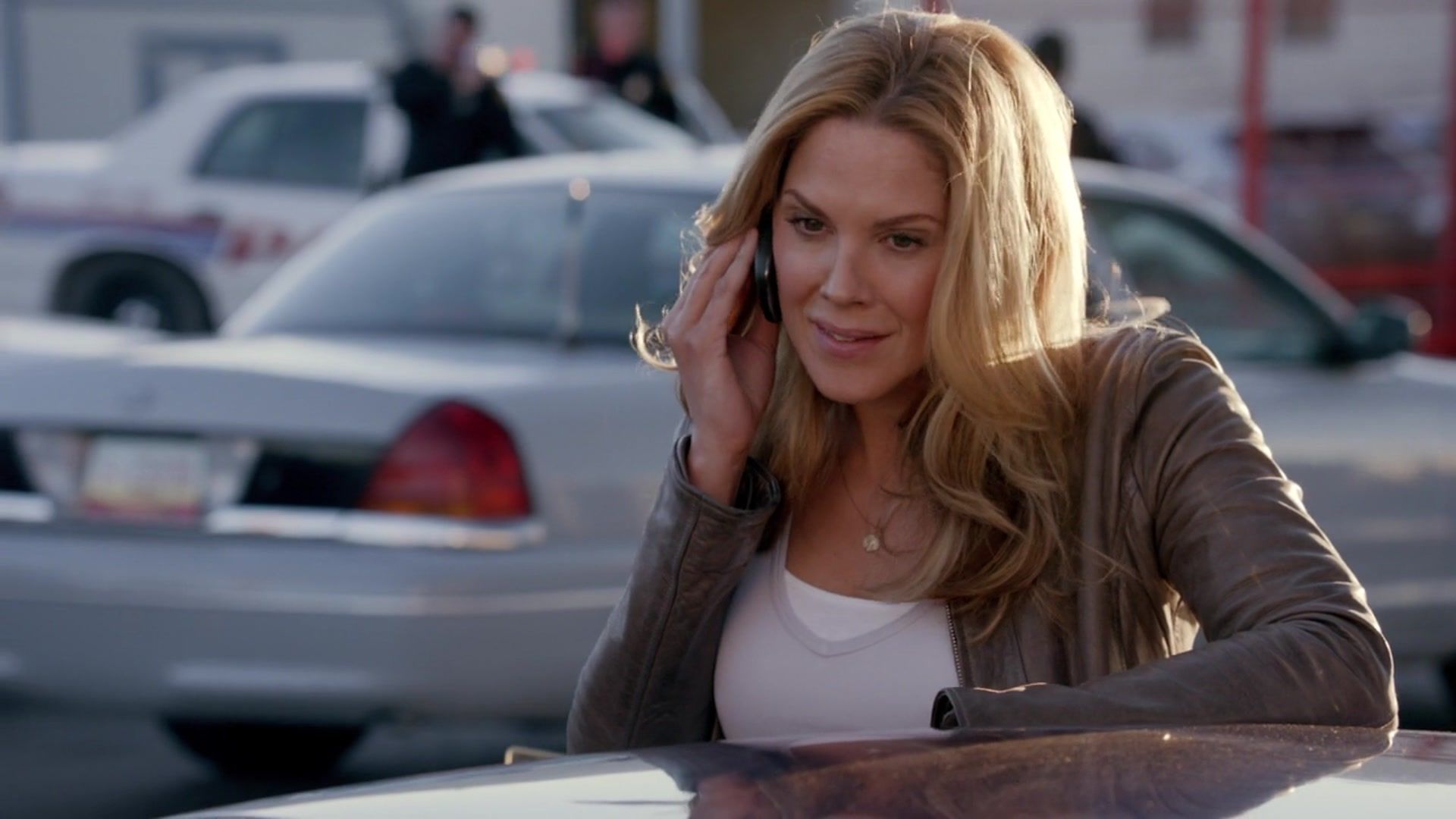 Cast: Mary McCormack, Fred Weller, Nichole Hiltz
see more : Best Comedy Movies on Amazon Prime Video (August 2023)
If you enjoyed Netflix's Pieces of Her, add In Plain Sight to your list. The show revolves around a US Marshal named Mary (Mary McCormack), who works in the Witness Protection Program. Throughout the series, she works on various cases while also dealing with her messy home life, including taking care of her alcoholic mother Jinx (Lesley Ann Warren) and irresponsible little sister Brandi (Nichole Hiltz). The chemistry between Mary and her partner Marshall (Fred Weller) grounds the show, as Mary works on gut instinct while Marshall is the more logical of the two. Suspenseful and funny alike, In Plain Sight is an underrated gem exploring the fascinating world of WITSEC. – Taylor Gates
Rogue (2013-2017)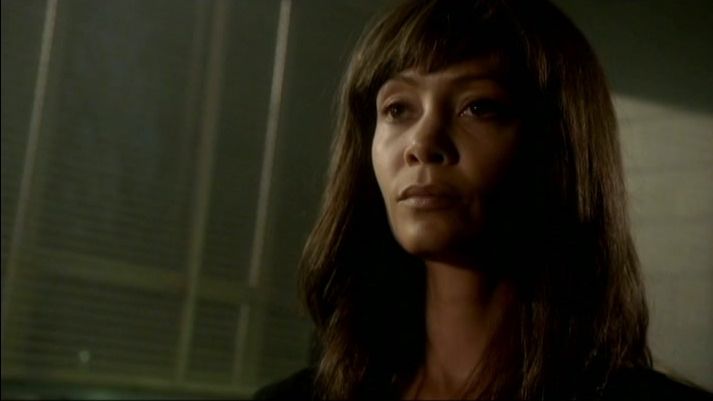 Created by: Matthew Parkhill
Cast: Thandiwe Newton, Cole Hauser, Sergio Di Zio
Before playing a badass on Westworld and in Solo: A Star Wars Story, Emmy and BAFTA Award winner Thandiwe Newton spent three seasons dominating the screen in Rogue. Newton brought an intensity to detective Grace Travis, who goes undercover when she discovers her own actions may have led to the mysterious death of her son. While digging into the case and attempting to uncover the truth, Grace seems to only make matters worse as she encounters and becomes intertwined with a seriously scary criminal. Newton is no stranger to balancing strength and vulnerability, as she constantly showcases in Rogue. – Yael Tygiel
Reacher (2022-present)
Cast: Alan Ritchson, Malcolm Goodwin, Willa Fitzgerald, Hugh Thompson, Chris Webster, Bruce McGill, Maxwell Jenkins, Gavin White, Kristen Kreuk, Harvey Guillén
Based on the books by Lee Child, Reacher follows retired military police officer Jack Reacher (Alan Ritchson). Reacher is living on the road, going from town to town, and enjoying his solitude, when suddenly, in the town of Margrave, Georgia, he is arrested for a brutal murder he didn't commit. After he is freed, Reacher works to clear his name, gains the trust of Detective Finlay (Malcolm Goodwin) and Officer Conklin (Willa Fitzgerald), and uncovers a criminal conspiracy involving Margrave's wealthy benefactor, the mayor, and corrupt cops. Reacher is a great watch for action, mystery, and even romance fans alike – the tension between Conklin and Reacher is honestly just as intense as the mystery at the center of Season 1. – Brynna Arens
Suits (2011-2019)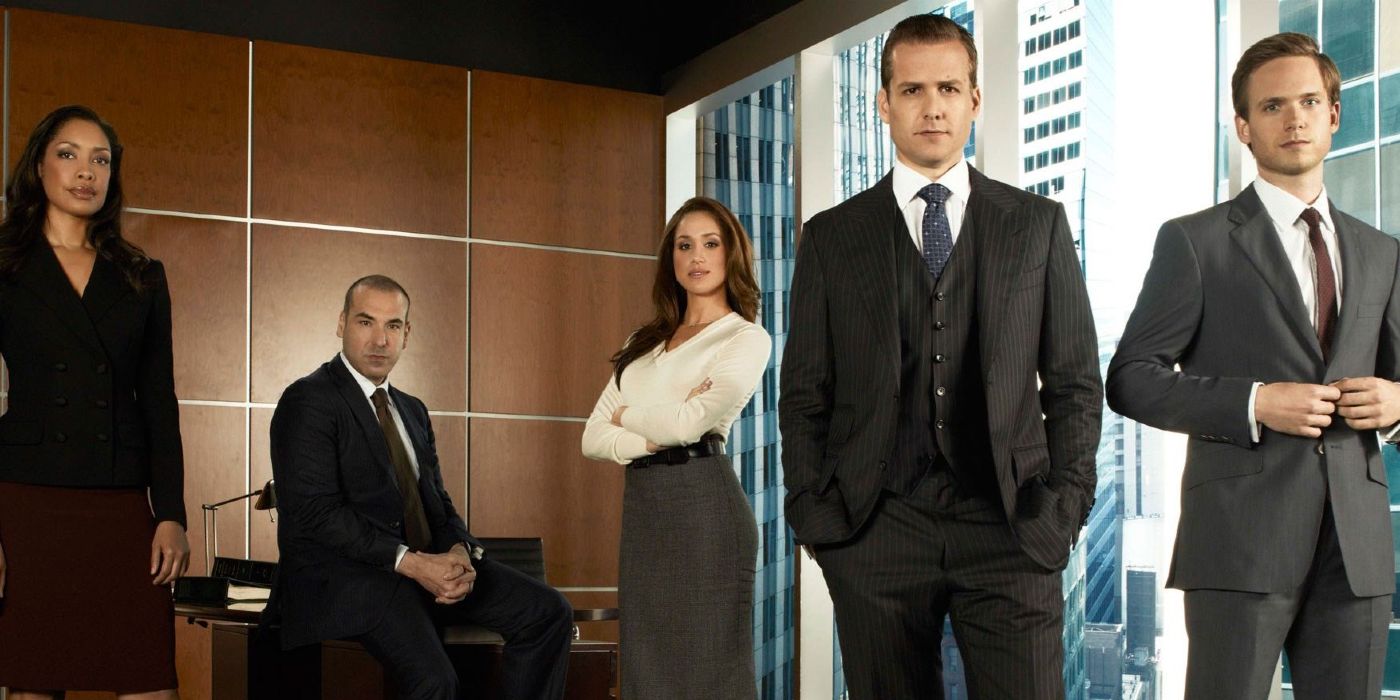 Cast: Gabriel Macht, Patrick J. Adams, Rick Hoffman, Meghan Markle, Sarah Rafferty, Gina Torres, Amanda Schull, Dulé Hill, Katherine Heigl
Suits follows Mike Ross – a man with a photographic memory who charms his way into working for a New York law firm despite being a college dropout. Throughout the show, Mike must work on winning lawsuits and closing cases while also keeping his lack of formal education a secret. The show effortlessly combines smart legal drama with steamy romance and sharp comedy, making it one of the tonally lighter shows on the list while being just as compelling. – Taylor Gates
Fringe (2008-2013)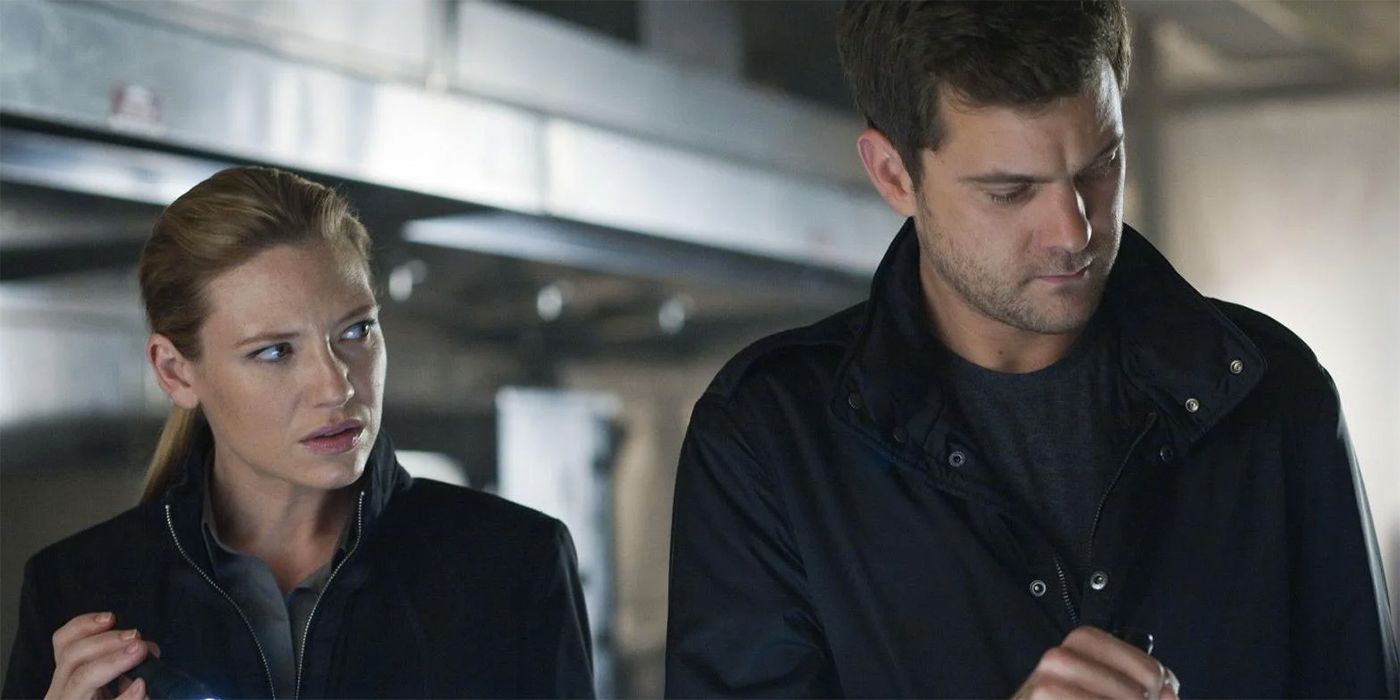 Created by: J. J. Abrams, Alex Kurtzman, Roberto Orci
Cast: Anna Torv, Joshua Jackson, John Noble, Jasika Nicole, Lance Reddick, Blair Brown, Kirk Acevedo, Seth Gabel, Mark Valley
If you like a side of sci-fi with your crime drama, you're sure to love Fringe. Following in the tradition of shows like The X-Files, most episodes contain both a standalone case as well as information that contributes to the larger, overarching series-long plot. The show follows a group of FBI agents tasked with investigating unexplained occurrences related to a parallel universe. Fringe has amassed something of a cult following in the decade since it ended – and for good reason. It's an engaging, unique show chock-full of mystery. – Taylor Gates
The Night Manager (2016)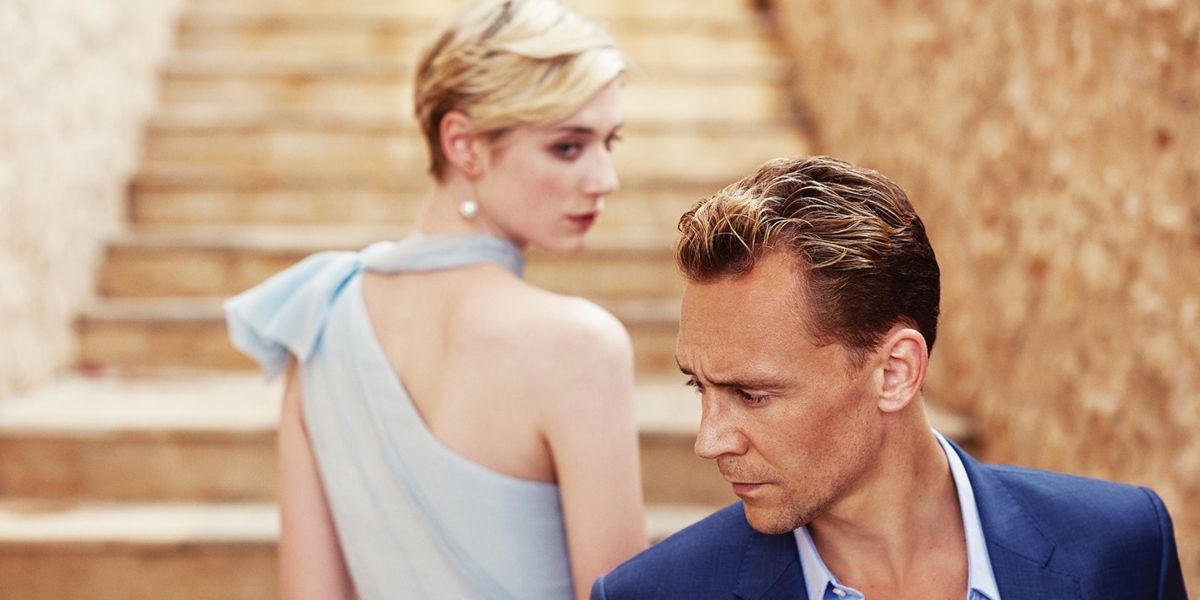 Cast: Hugh Laurie, Tom Hiddleston, Elizabeth Debicki, Olivia Colman, David Harewood, Tom Hollander
Tom Hiddleston leads this British series that is based on the 1993 novel of the same name by John le Carré. The Night Manager is a six-part series that was first broadcast on BBC One in 2016 and found a home not long after in the United States on AMC. It tells the story of a hotel night manager and former British soldier named Jonathan Pine (Tom Hiddleston), who is recruited by an intelligence operative named Angela Burr (Olivia Colman) to spy on an arms dealer by the name of Richard Roper (Hugh Laurie). The series won 11 awards, including two Emmys and three Golden Globes.
The Fall (2013-2016)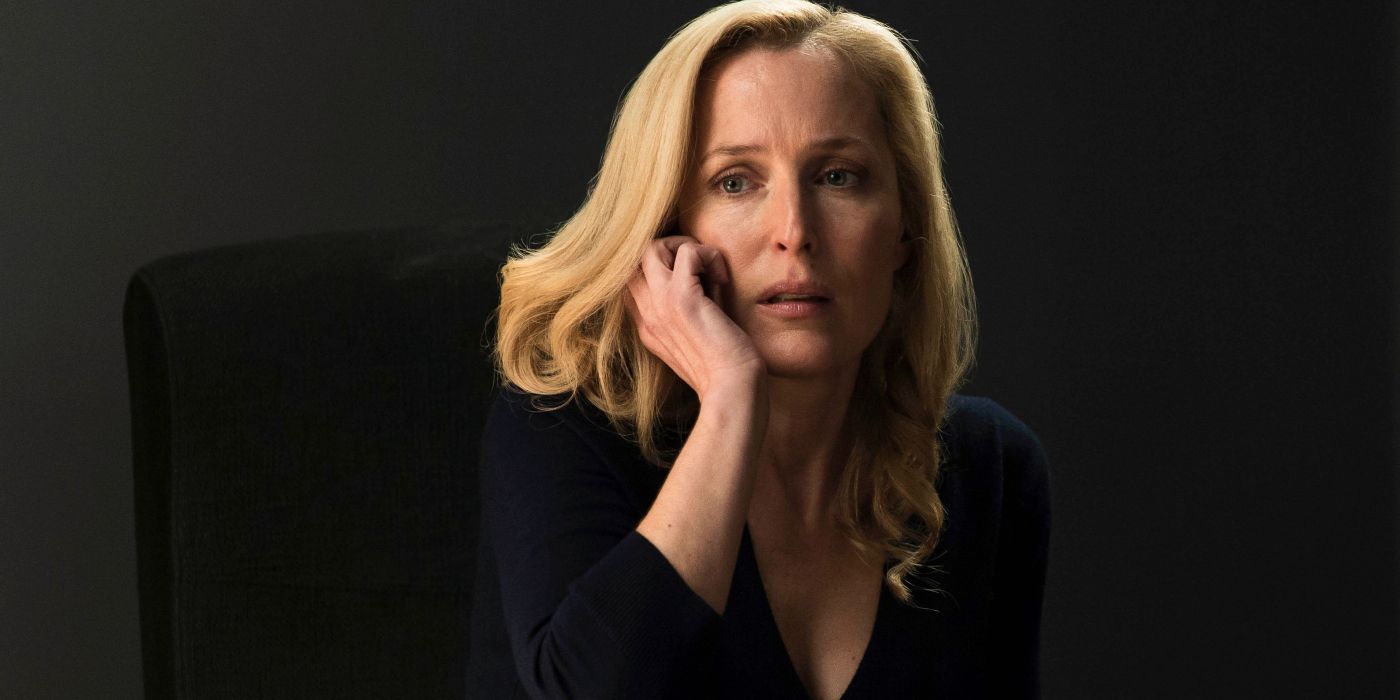 Cast: Gillian Anderson, Jamie Dornan, John Lynch, Aisling Franciosi, and Archie Panjabi
In The Fall, a seemingly cold but very passionate policewoman (Anderson) goes head-to-head with a seemingly passionate father (Dornan) who is, in fact, a cold serial killer in this procedural out of Belfast. A psychological thriller that has your heart racing from start to finish, the first season is a tour de force from a writing perspective, and the two leads, Jamie Dornan and Gillian Anderson, are riveting. Keeping you on your toes from start to finish, this cat and mouse game between the two characters is filled with tension and never lets you breathe, even after the screen goes dark. – Arianne Binette
Animal Kingdom (2016-2022)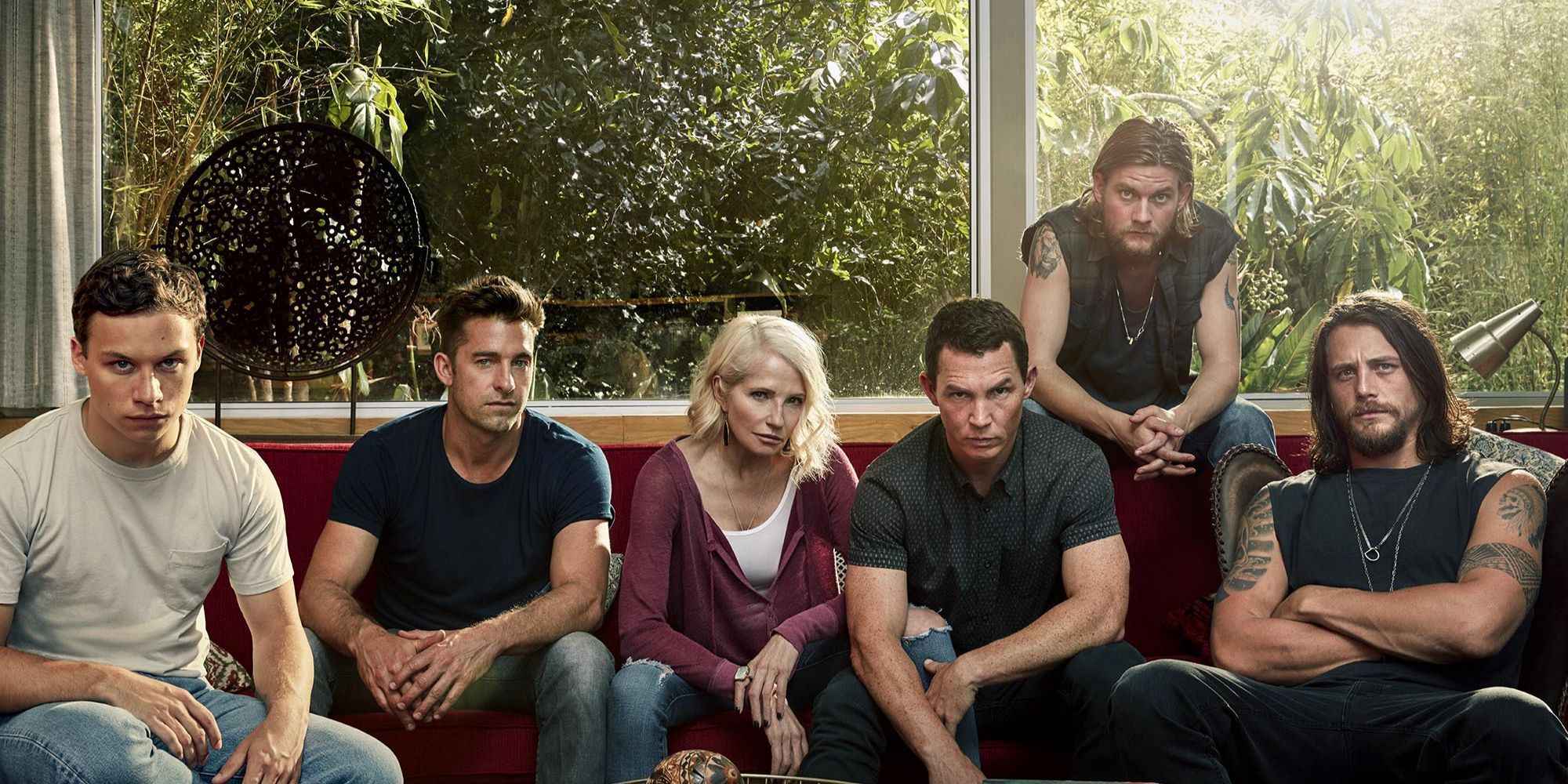 Created by: Jonathan Lisco
Cast: Ellen Barkin, Scott Speedman, Shawn Hatosy, Finn Cole, Daniella Alonso
Based on the 2010 film of the same name, Animal Kingdom series follows the Cody family and their crime empire out of southern California. After his mother's death, a teenager (Finn Cole) moves in with his estranged grandmother (Ellen Barkin), who runs their crime enterprise with an iron fist; he joins the family business and helps keep the Cody family in power. As they evade law enforcement and maintain their affluent lifestyle, the power dynamics within the family are always shifting, which makes this crime family drama so compelling. – Meredith Loftus
Source: https://dominioncinemas.net
Category: Amazon