The surge in popularity and affection for K-dramas has emerged as a significant cultural trend. This growth can also be attributed to the broader wave that Korean culture is riding, encompassing everything from K-pop sensations like BTS to Academy Award-winning movies such as Parasite. From a catastrophic zombie virus to a bright autistic lawyer taking on the corporate world, K-dramas provide a diverse range of genres that can cater to every preference. These shows brilliantly intertwine societal and cultural matters into engaging narratives, featuring talented stars and exceptional production quality. These narratives center around thoughtful characters and human experiences, an approach embraced by both K-dramas and Korean cinema, that helps creators transcend linguistic barriers with streaming platforms like Prime Video having played a pivotal role in assisting with that expansion. Spanning everything from emotionally charged stories of love and heartbreak to gripping thrillers and fascinating folktales, the streaming platform presents an incomparable array of top-tier dramas, and listed below are some of the best K-dramas awaiting your discovery on Prime Video.
Read more about what's streaming on Prime Video:
'Heartbeat' (2023)
Director: Lee Hyun-Seok, Lee Min-Soo
Cast: Taecyeon, Won Ji-An, Park Kang-Hyun, Yoon So-Hee, Yoon Byung-Hee
What do you get when you pair up a 100-year-old vampire on the cusp of fulfilling his wish of becoming a human and a no-nonsense woman who isn't scared of much, especially not the vampire? Heartbeat is a humorous, light-hearted story that is brimming with playful banter, a blossoming romance, and relatable characters that fit perfectly within the realm of a breezy romantic comedy. At the core of the show lies the relationship between its main characters, In-hae and Woo-hyul. In-hae's surface-level frigidity and straightforwardness, which sometimes border on impoliteness, stand in stark contrast to her concealed warmth. In contrast, Woo-hyul wears his emotions openly, approaching life with heartfelt sincerity. Their interactions create a delightful ebb and flow, gradually evolving into a more profound bond that feels natural and genuine. Ultimately, the allure of Heartbeat rests in its decision not to take itself too seriously. Its appeal lies in its light-hearted demeanor as it fully embraces its whimsical essence.
'Tale of The Nine-Tailed' (2020)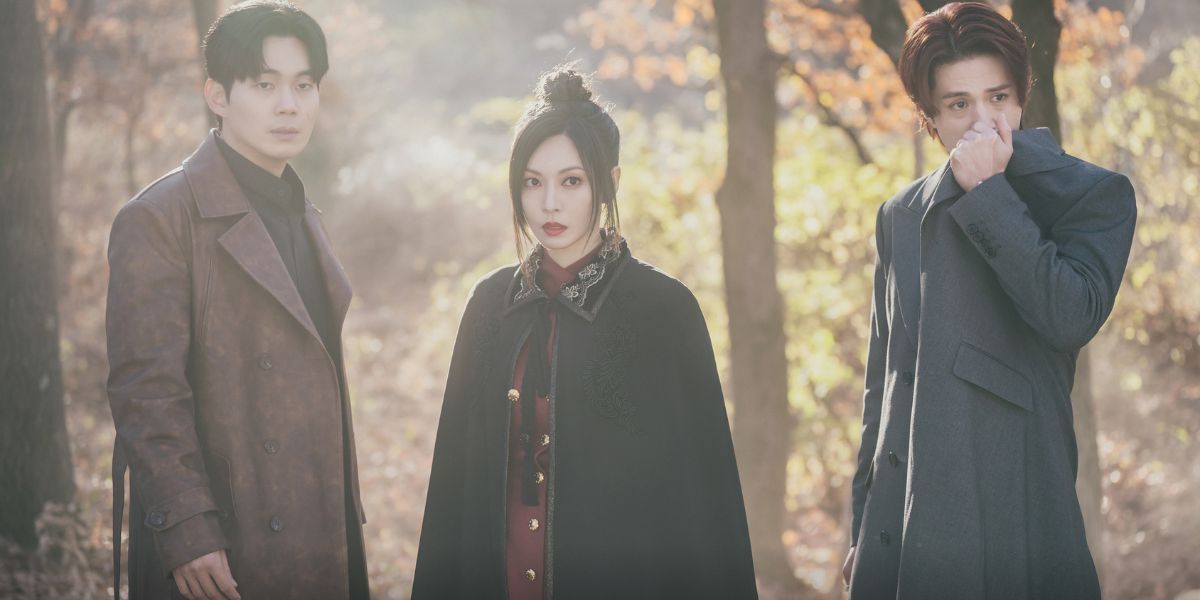 Director: Kang Shin-hyo, Jo Nam-hyung
Cast: Lee Dong-wook, Jo Bo-ah, Kim Bum, Kim Yong-ji
Tale of the Nine-Tailed delivers a captivating narrative deeply rooted in folklore, fantasy, and romance, which contributed to its widespread appeal. The series revolves around mythical creatures known as gumiho, who possess the ability to shape-shift into human form. Lee Yeon, a gumiho with a tragic past, crosses paths with Nam Ji-ah, a fearless television producer investigating urban legends. As their worlds intertwine, they uncover secrets, battle supernatural forces, and explore a captivating romance. The show garnered love for its intricate world-building, intricate plot twists, and compelling characters. The complex dynamic between Lee Yeon and his half-brother Lee Rang, a mischievous gumiho seeking revenge, added depth and conflict to the story. Due to the immense popularity and fan engagement, a second season titled Tale of the Nine-Tailed 1938 was announced—an unprecedented occurrence in the realm of Korean dramas. The second season, which premiered on May 6, 2023, saw Lee Dong-wook and Kim Bum reprising their roles and the introduction of Kim So-Yeon as the new female lead. This marked the continuation of the enthralling saga, delving deeper into the lore and characters that had captured the hearts of viewers.
'Payback' (2023)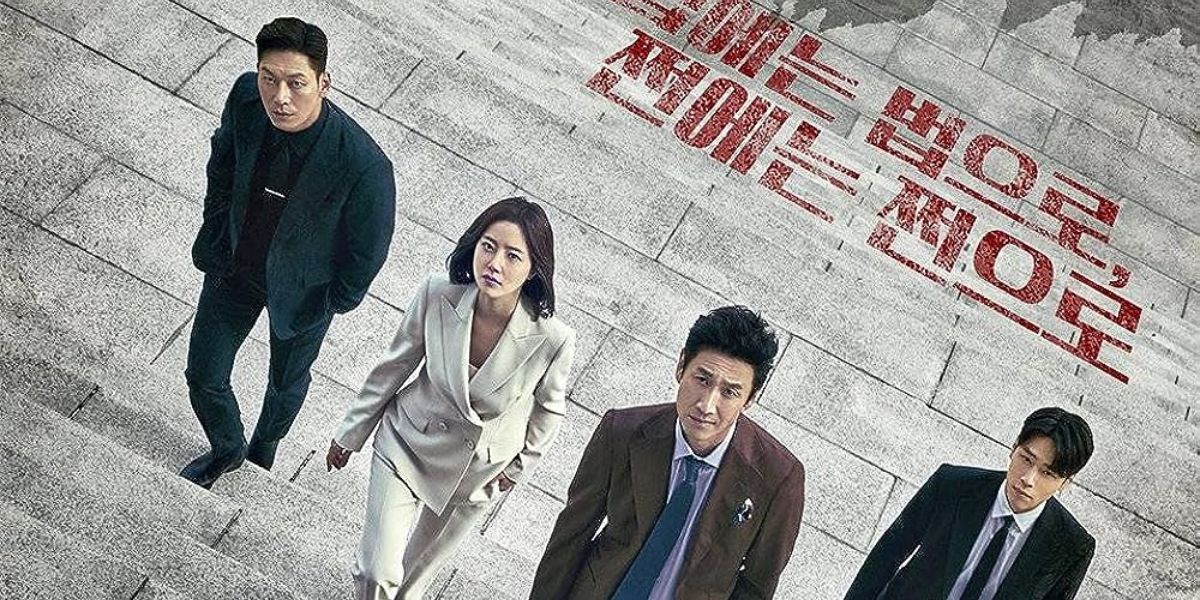 Director: Lee Won-Tae
Cast: Lee Sun-Kyun, Moon Chae-Won, Kang You-Seok, Park Hoon, Kim Hong-Fa
Payback unfolds as an enthralling and politically charged thriller, intricately woven with a storyline drenched in the hues of revenge and deception. At its core, the story follows a man who, driven by a burning desire for retribution, takes matters into his own hands to confront the corrupt and unjust system that has wrongfully incarcerated individuals like himself. Armed not only with a fierce determination but also with his keen knowledge of the stock market and shrewd business insight, he meticulously crafts a blueprint to dismantle an intricate web of corruption. His ambitious plan extends to dismantling the cartel that casts its dark shadow over society and holds an iron grip on power, as well as exposing the subtle collusion within the prosecution office itself. One of the standout features of Payback lies in its exceptional ensemble cast, each member seamlessly slipping into their roles and bringing depth and authenticity to the characters with the well-executed revenge theme forming the backbone of the story, intertwining with elements of suspense, strategy, and unexpected alliances.
'The Killing Vote' (2023)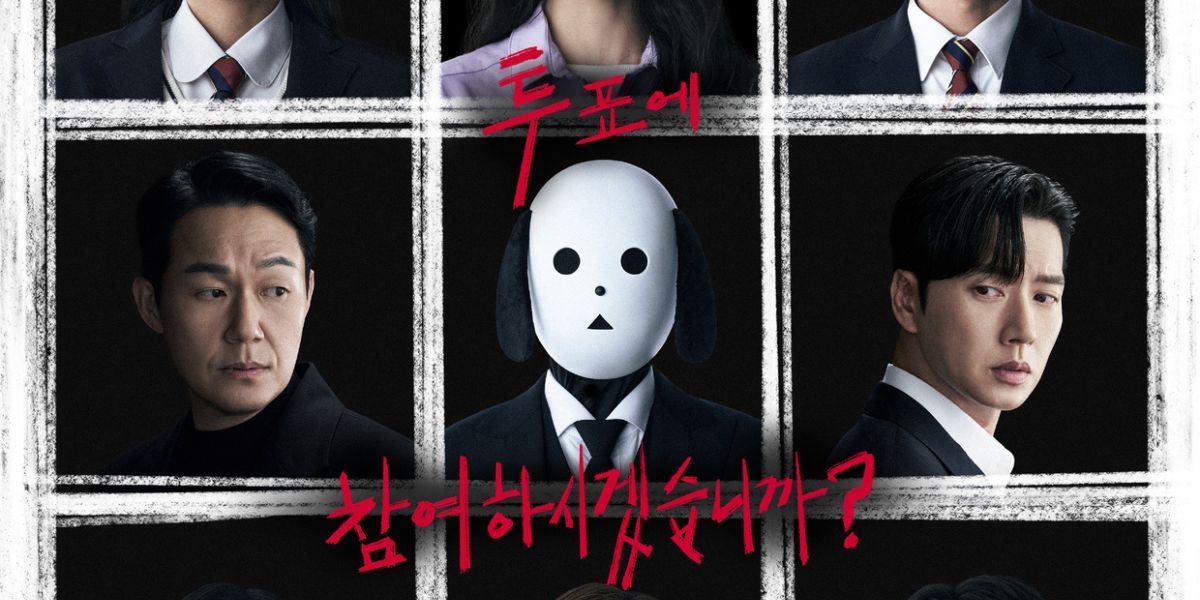 Director: Park Shin-woo
Cast: Park Hae-jin, Park Sung-woong, Lim Ji-yeon, Ko Gun-Han, Kim Yu-Mi
Crime thrillers are the shining gemstone of Korean entertainment and one such ongoing series is The Killing Vote. This gripping show centers around a mysterious figure known as Gaetal, who veils their identity behind a dog mask and orchestrates large-scale surveys via text messages. These surveys determine whether heinous criminals deserve death, and Gaetal proceeds to execute them if the majority of respondents favor a death sentence. Following in the footsteps of acclaimed series like Squid Game and The Devil Judge, The Killing Vote delves into the intriguing realm of human behavior when placed in extreme circumstances. It deftly explores the profound implications of wielding the power to determine one's destiny, even for individuals with criminal pasts. With one episode airing every Thursday, The Killing Vote flawlessly maintains its unwavering momentum, ensuring an immersive and captivating experience for its audience.
'Dinner Mate' (2020)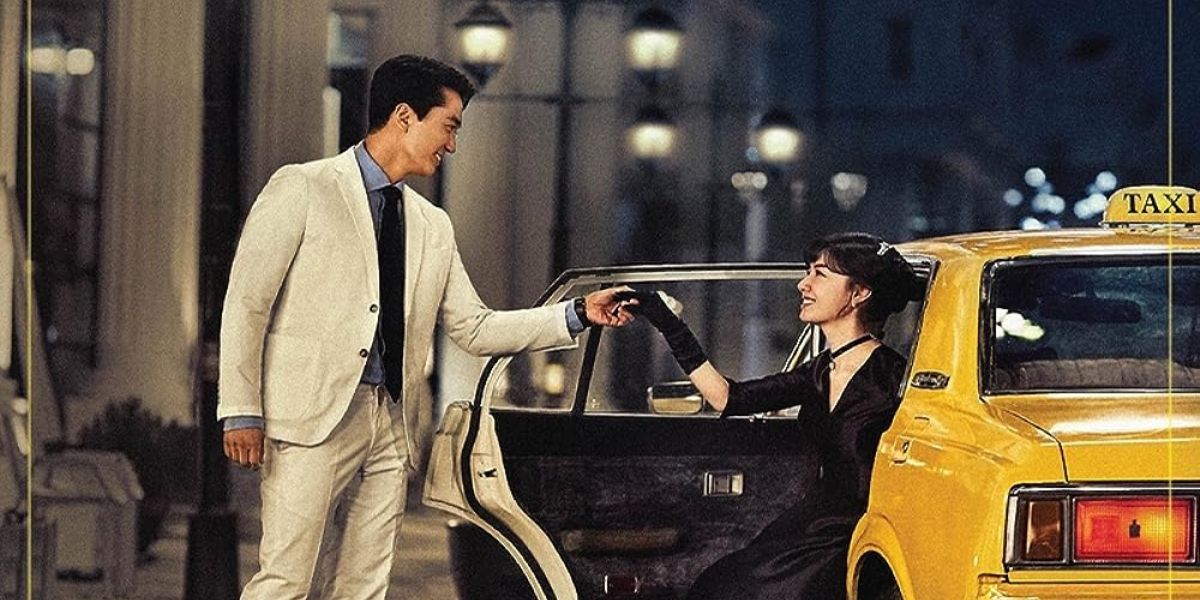 Director: Ko Jae-hyun
Cast: Song Seung-heon, Seo Ji-hye, Lee Ji-hoon, Son Na-eun
Dinner Mate is a delectable blend of romance, self-discovery, and heartwarming connections. Following the lives of Woo Do-hee and Kim Hae-kyung, the series navigates the intricacies of relationships and the human journey. Do-hee, an accomplished food industry producer, finds solace in solo dining after her heartbreak, while Hae-kyung, a psychiatrist, observes people's emotions through their interactions with food. When they serendipitously cross paths, they forge an unconventional pact to be each other's "dinner mates," cultivating an unusual yet profound bond that fosters deep connections without traditional expectations. Dinner Mate stands out for its genuine depiction of love's complexities, the healing power of shared moments, and the impact of past wounds on present relationships. Balancing humor and depth, the series captures the characters' growth as individuals and together, portraying a multifaceted journey of self-discovery and companionship.
'Oh My Ghost' (2015)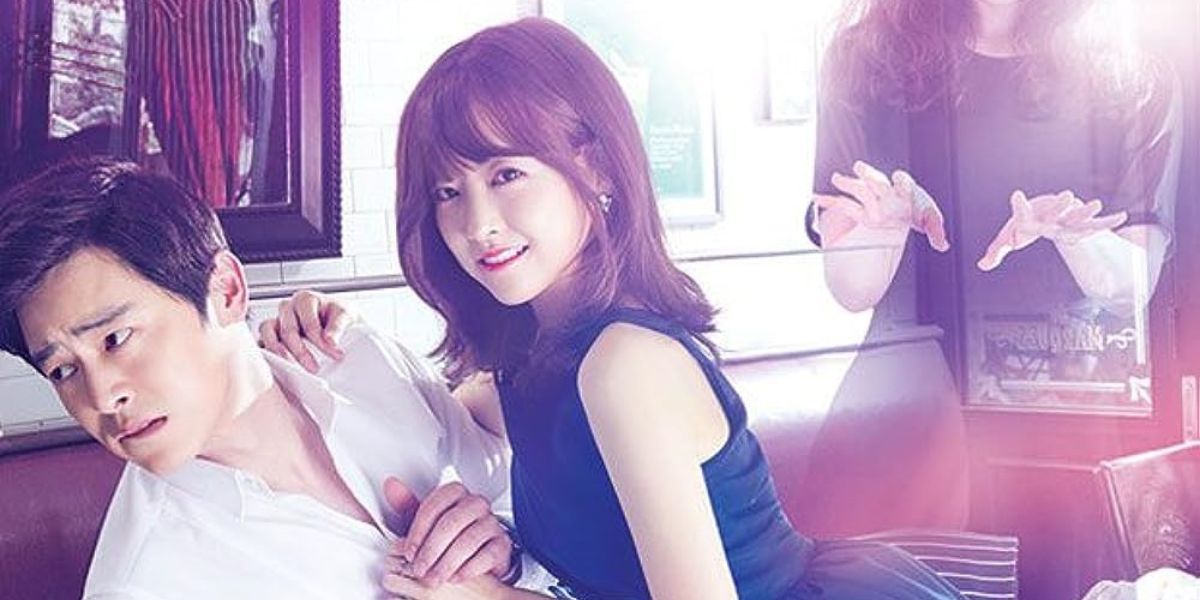 Director: Yoo Je-won
Cast: Park Bo-young, Jo Jung-suk, Lim Ju-hwan, Kim Seul-gi
If you are in the mood for a feel-good and enjoyable show, Oh My Ghost should be your pick as it delivers a delightful concoction of comedy, romance, and the supernatural, making it an immensely enjoyable and entertaining watch. The story centers around Na Bong-sun, a timid and introverted young woman who works as a sous-chef but has an extraordinary ability to see ghosts. However, her life takes a whimsical turn when she becomes possessed by a lustful and outgoing ghost, Shin Soon-ae. Bong-sun's transformation after being possessed by Soon-ae leads to hilarious situations and awkward encounters, as she navigates her new bold and confident persona. As Bong-sun becomes involved in helping Soon-ae achieve closure, she finds herself drawn into a romantic triangle with her boss, Chef Kang Sun-woo. The charm of Oh My Ghost lies in its witty humor, endearing characters, and the dynamic between the two contrasting personalities inhabiting Bong-sun's body. The comedic situations arising from Bong-sun's dual identity, coupled with Chef Kang's bemusement, create a lighthearted atmosphere.
'Jirisan' (2021)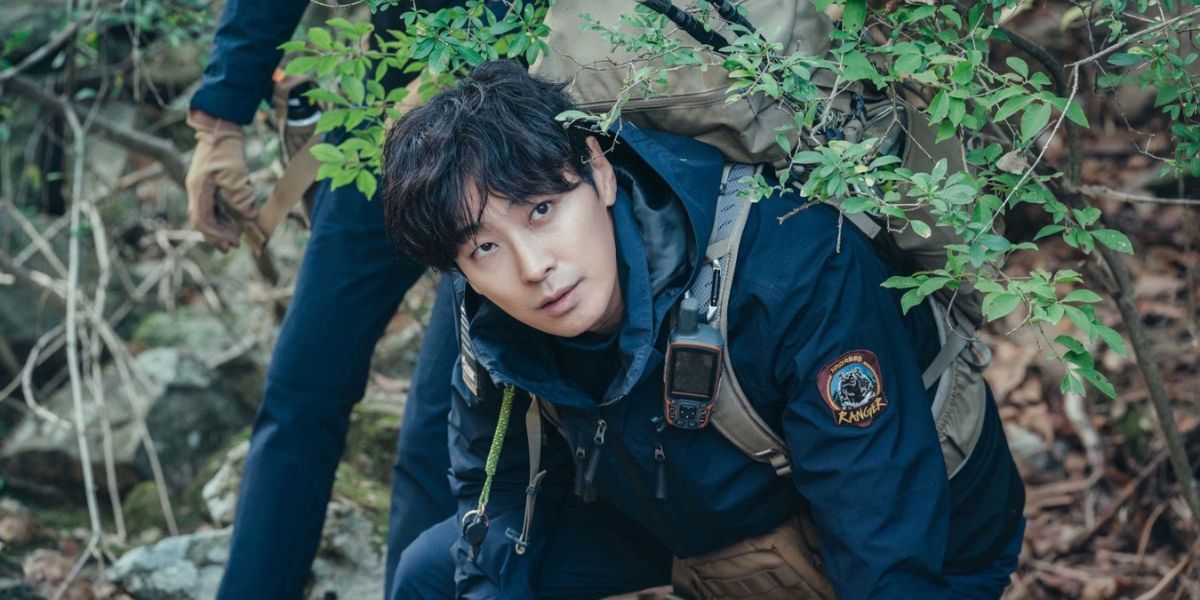 Director: Lee Eung-bok
Cast: Jun Ji-hyun, Ju Ji-hoon, Sung Dong-il, Oh Jung-se, Jo Han-chul
A prominent highlight in the disaster drama genre, Jirisan centers around the mysterious incidents and secrets that unfold within the breathtaking yet treacherous Mount Jiri National Park. As the rangers work to uncover the truth behind these events, they find themselves confronting both external dangers and internal conflicts. Jirisan masterfully blends nature and humanity to craft a gradually unfolding, captivating narrative centered around both the mountain and the inhabitants of the nearby small town. Beyond its two central characters, the drama introduces another central figure: the eponymous mountain itself. As the second-highest peak in South Korea, it looms large and imposing, becoming an unspoken protagonist. Amidst a story following rangers, the series predominantly showcases the breathtaking landscapes, fostering a profound admiration for the grandeur of Mount Jiri. The show approaches nature with a blend of reverence and wariness. The mountain emerges as a realm of awe, a timeless sentinel standing undaunted by the passage of ages. Yet, its rough and unforgiving terrain underscores the fact that each human action carries consequences. The narrative is richly populated with endearing characters, complemented by picturesque scenery, heartfelt moments, and an enthralling mystery that heightens the stakes.
'Bad and Crazy' (2021)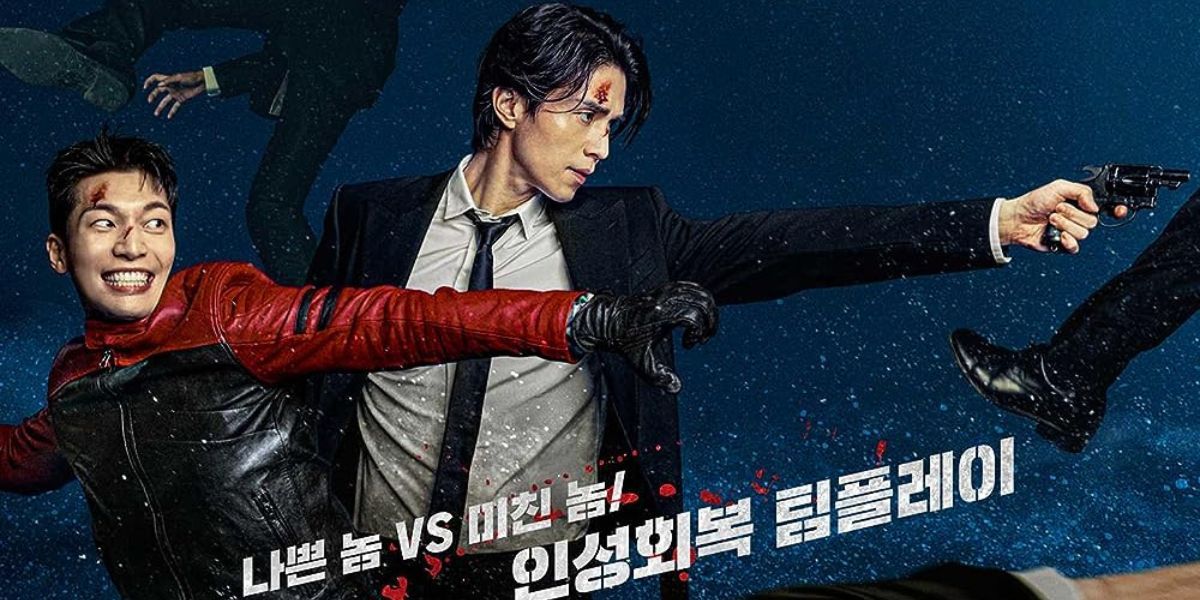 Director: Yoo Seon-dong
Cast: Lee Dong-wook, Wi Ha-joon, Han Ji-eun, Cha Hak-yeon
Following in the footsteps of South Korea's greatest crime films, Bad And Crazy follows the journey of a corrupt yet pragmatic detective who finds himself grappling with a split personality harboring an innate sense of justice. Su-yeol is a police officer, skilled in his role but plagued by a moral compass that leans towards ethically questionable actions. Driven by his unyielding ambition, he maneuvers situations to achieve personal success, leading to swift promotions. However, his well-ordered existence takes an abrupt turn with the arrival of K, a righteous, albeit eccentric, individual. While the plot of a duplicitous and corrupt police officer willing to betray anyone for personal advancement is nothing new, it takes on renewed vitality with the twist of the split-personality dynamic. Amidst a backdrop of tension and aggression, the narrative unexpectedly embraces moments of sentimentality, even weaving a romance thread that sticks to realistic standards. Bad And Crazy adeptly merges elements of action and emotion, serving up a story that intrigues, resonates, and often surprises, all while maintaining a level of focus that ultimately preserves its coherence.
'May I Help You' (2022)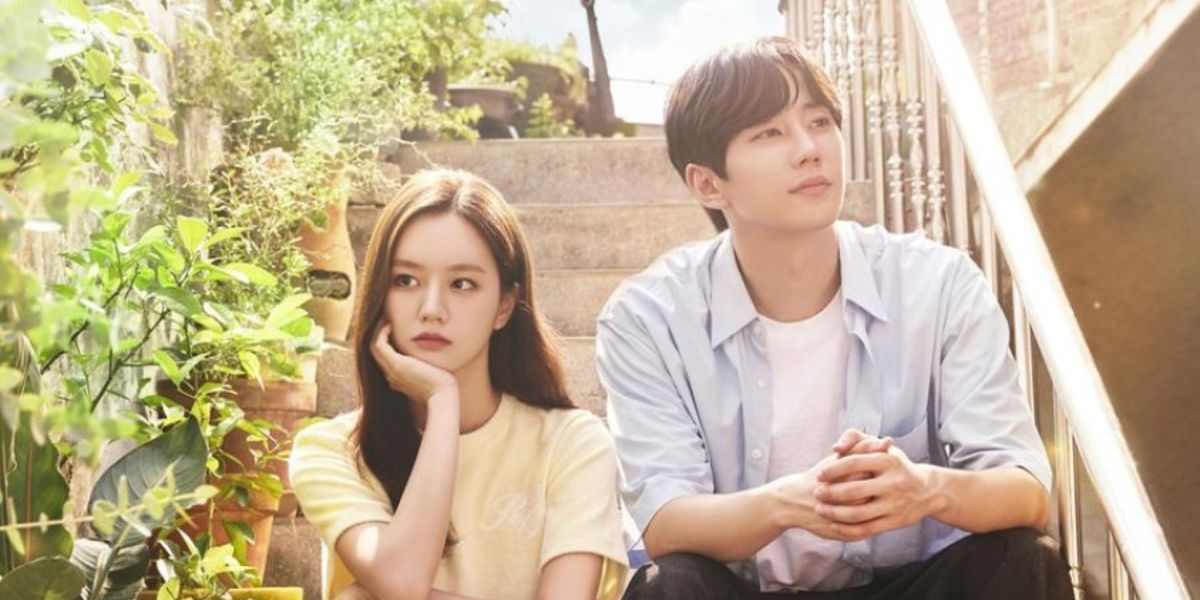 Director: Shim Soo-yeon
Cast: Lee Hye-ri, Lee Jun-young
A perfect watch for those who hold faith in destiny's hand and the presence of miracles, May I Help You is a story of Baek Dong-Joo, a funeral director endowed with a unique ability: the power to communicate with and perceive departed souls. Deceased individuals come to Dong-Joo to fulfill their final wishes whereas, Kim Tae-Hee, an earnest employee of the versatile errand service A Dime A Job, tackles a diverse array of client requests, even seemingly trivial ones like changing light bulbs. May I Help You offers a heartwarming viewing experience, shifting between moments of drama and straightforward storytelling. The drama interweaves emotional observations garnered from the poignant tales of the departed, cherishing healing moments portrayed convincingly by its vibrant and perceptive cast. The series delves into the pain of permanent loss while also emphasizing the importance of appreciating happiness even after bidding farewell to loved ones. The heart of the series lies in the exploration of how the ability to love holds a unique power, reminding us that this special emotion is something we can impart to others, both those around us and those we've lost along the way.
'Island' (2023)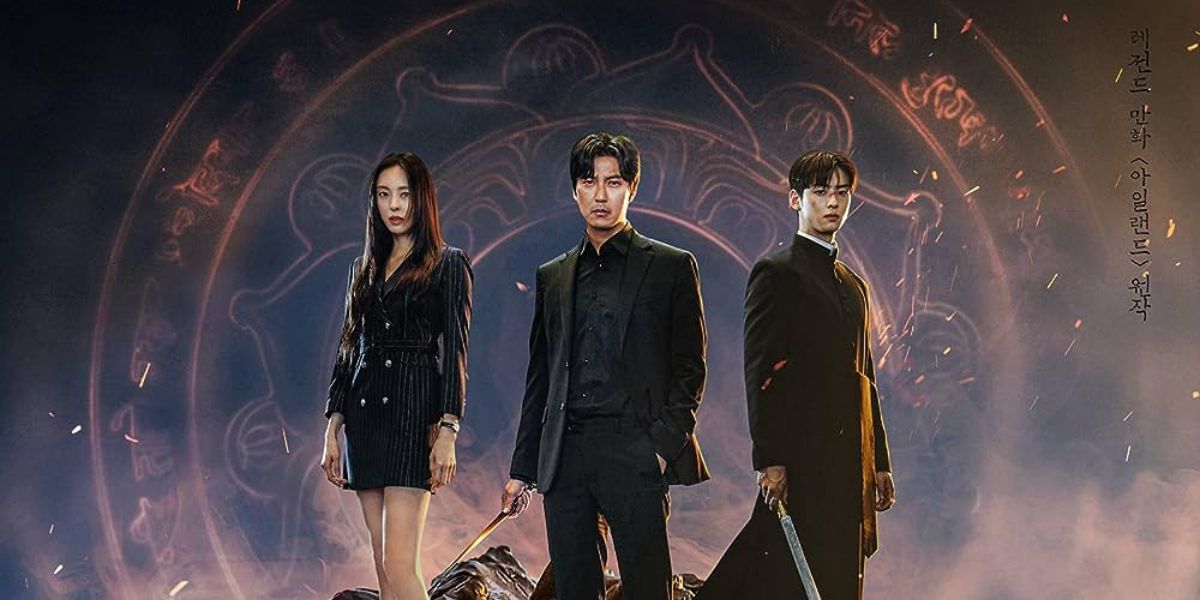 Director: Park Kwang-Hyun
Cast: Kim Nam-Gil, Lee Da-Hee, Cha Eun-Woo, Sung Joon
Immersing viewers in the realm of fantasy and action, Island is the story of Won Mi-ho, a chaebol heiress ostracized from her family and empire after a scandal. Her journey to the island takes a treacherous turn as she's attacked by demons upon arrival, only to be rescued by Van, an immortal demon hunter who oddly enough recognizes her. Amidst this intrigue is Yo-han, a young Catholic priest intricately tied to Mi-ho's world and possessing supernatural exorcism skills paired with a contemporary flair. The lead trio, comprising Lee Da-hee, Kim Nam-gil, and Cha Eun-woo, infuse their characters with vitality and depth. Kim's portrayal of the enigmatic hero Van captivates, flawlessly transitioning between intense fight sequences and moments of vulnerability in his interactions with Lee. Beyond its meticulously choreographed action scenes, Island also dazzles visually, showcasing breathtaking visuals and skillfully crafted CGI that brings the show's ethereal spiritual beings to life.
'So I Married An Anti-Fan' (2021)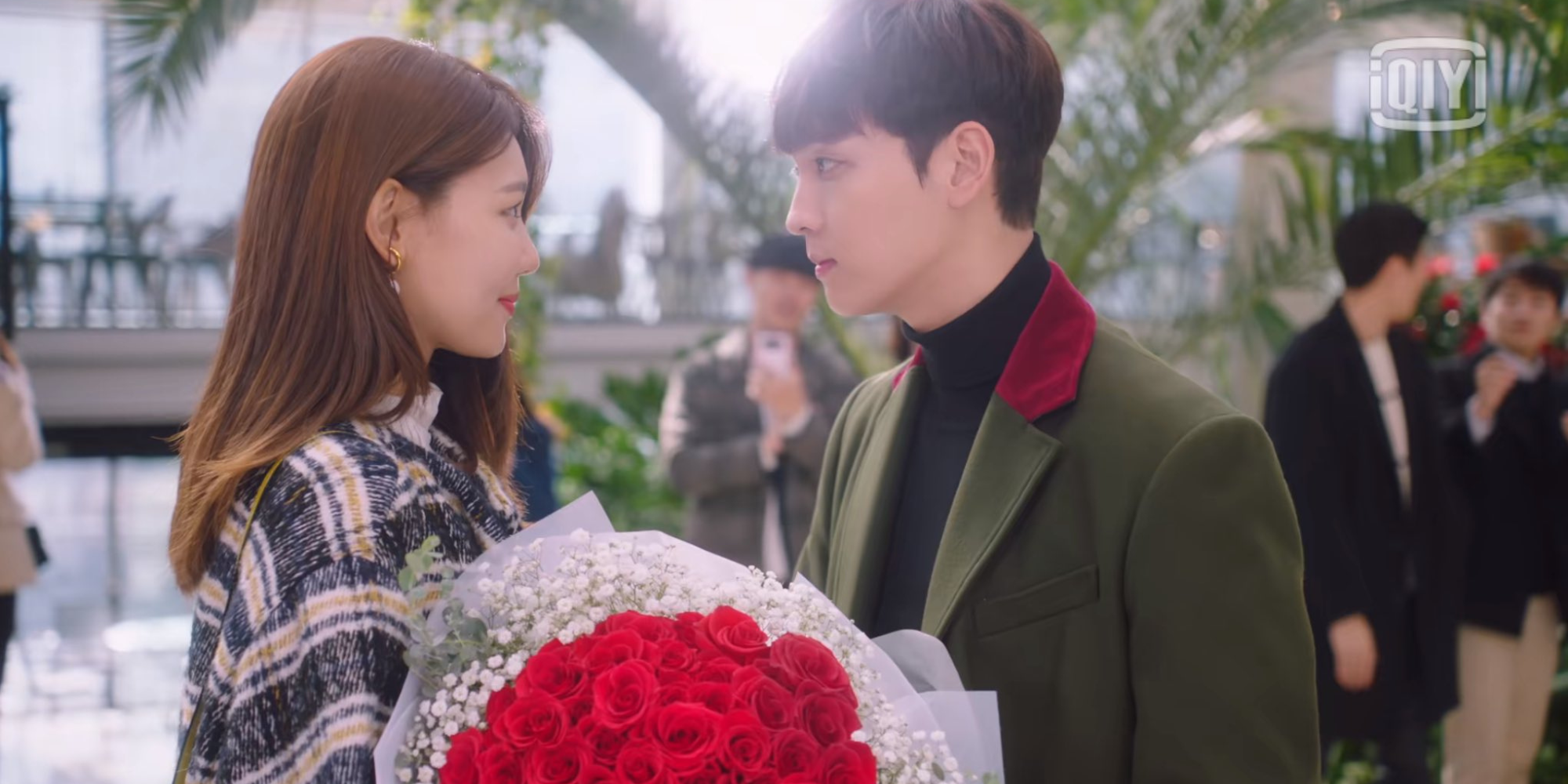 Director: Kang Cheol-woo
Cast: Choi Tae-joon, Choi Soo-young, Hwang Chan-sung, Han Ji-an, Kim Min-kyu
Nobody does cheesy cliché romances better than K-dramas and one such watch is So I Married An Anti-Fan. The series weaves an entertaining plot that seamlessly mixes romance and comedic elements into an irresistibly fun narrative. Anchored by Choi Tae-joon's charismatic portrayal of Hoo Joon, a beloved K-pop idol, and Choi Soo-young's spirited depiction of Lee Geun-young, a passionate anti-fan turned journalist, the story unfurls with their worlds colliding unexpectedly, leading to a dynamic that wobbles between animosity and magnetic attraction. The drama navigates the trajectory from adversaries to lovers, balancing clever humor with poignant moments. Amidst the comedic antics, the story also delves into themes of fame, personal growth, and the intricate dance between public perception and authentic emotions.
'Hush' (2020)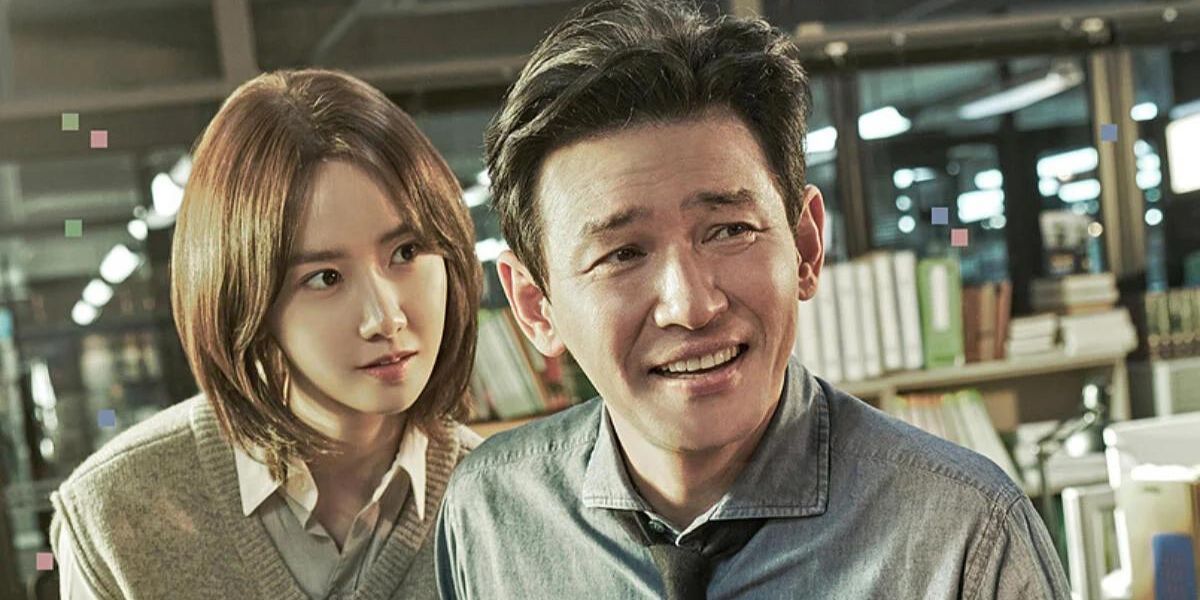 Director: Choi Gyu-sik
Cast: Hwang Jung-min, Im Yoon-ah
Hush presents a compelling plot centered around the world of journalism, shedding light on the power of responsible reporting in shaping a just society. The story revolves around Han Jun-hyeok, a veteran reporter at a major newspaper, and Lee Ji-soo, a passionate intern eager to make her mark in the field. Through their perspectives and experiences, Hush delves into the challenges, ethical dilemmas, and triumphs faced by journalists striving to maintain their integrity in an industry often influenced by corporate interests and sensationalism. The drama emphasizes the critical role of the press in holding those in power accountable and giving voice to the marginalized. As Han Jun-hyeok and Lee Ji-soo navigate complex stories, the series highlights the importance of unbiased reporting, investigative journalism, and the ethical responsibility of presenting the truth to the public and how journalism can serve as a force for good, advocating for justice, fairness, and positive change within society.
'Royal Secret Agent' (2020)
Director: Kim Jung-min
Cast: Kim Myung-soo, Kwon Nara, Lee Yi-kyung, Lee Tae-hwan, Jo Soo-min
Set in the Joseon era, Royal Secret Agent centers around Sung Yi-gyum, a loyal and astute royal secret agent, and Hong Da-in, a quick-witted and resourceful damo (female police officer). The story unfolds as Sung Yi-gyum is assigned a mission to uncover a secret plot that threatens the stability of the Joseon kingdom. His path crosses with Hong Da-in, and together, they embark on a journey to unravel the conspiracy while posing as a married couple. Amidst their mission, the duo navigates a web of political intrigue, uncovering hidden truths and fighting off various adversaries. Royal Secret Agent seamlessly transitions between intense investigation scenes and light-hearted moments, creating a dynamic narrative that keeps viewers engaged. The chemistry between Kim Myung-soo and Kwon Nara further enhances the show's appeal, as their interactions oscillate between witty banter and genuine emotional connection.
'My Roommate Is a Gumiho' (2021)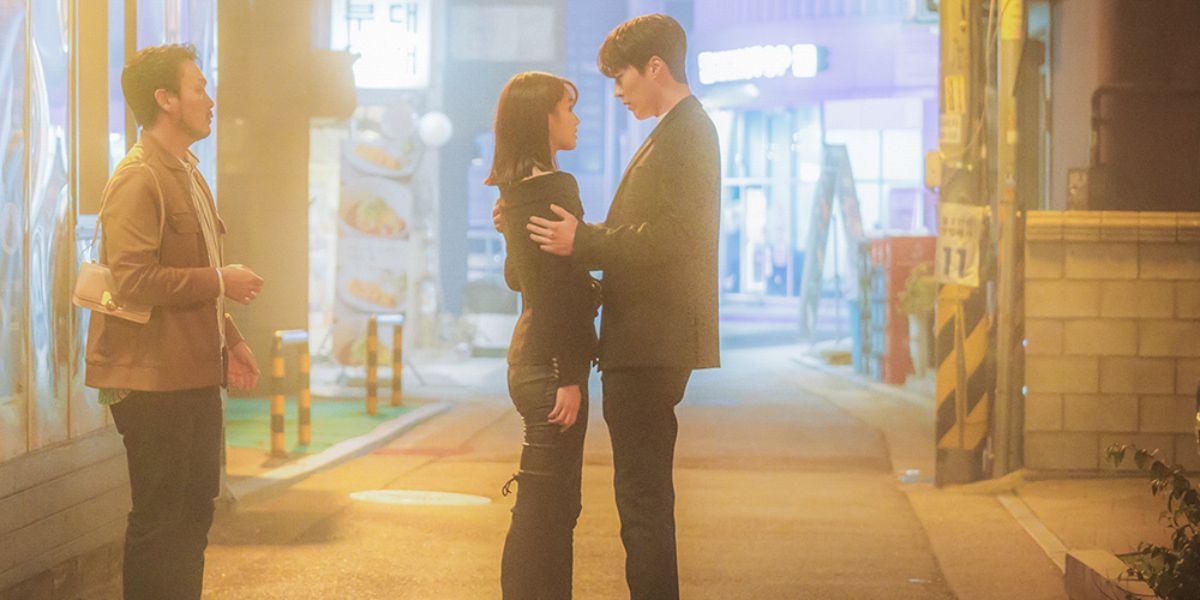 Director: Nam Sung-Woo, Park Joon Hwa
Cast: Jang Ki-yong, Lee Hye-ri, Kang Han-na
A gumiho is an important creature in the East Asian folktale, so we think it's justifiable for this list to feature at least two shows where the story revolves around a gumiho. My Roommate Is a Gumiho follows the cohabitation of Shin Woo-yeo, a 999-year-old gumiho, and Lee Dam, a spirited college student. After a twist of fate leads to Woo-yeo sharing his gumiho essence with Dam, they become roommates in a bid to reverse the unexpected exchange. The series chronicles their amusing and heartwarming journey as they navigate their coexistence, navigating the challenges of Dam's newfound gumiho powers and Woo-yeo's transition to human life. The show skillfully combines genres of comedy, romance, and fantasy, capturing Dam's struggles to control her powers and Woo-yeo's journey to experience human emotions. As their relationship evolves from initial skepticism to a genuine bond, their on-screen chemistry adds depth and authenticity to their interactions; perfectly exploring themes of identity, love, and the blend of the human and supernatural worlds, all while infusing the narrative with humor and emotion.
'The Spies Who Loved Me' (2020)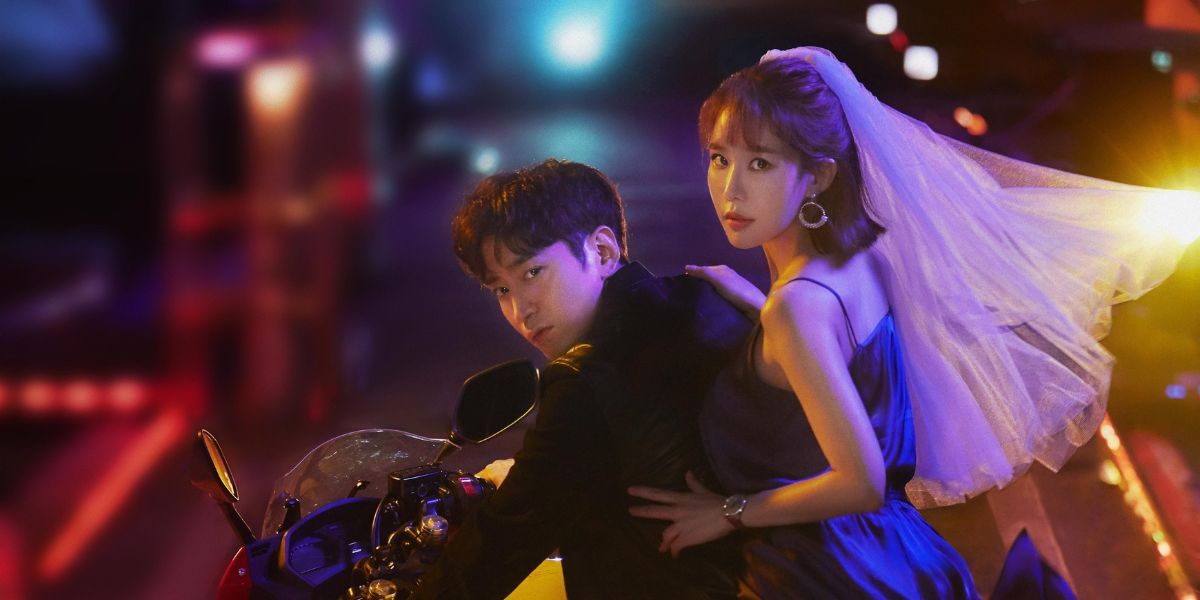 Director: Lee Jae-jin
Cast: Eric Mun, Yoo In-na, Lim Ju-hwan
The Spies Who Loved Me is an intricate tale of love, secrets, and espionage. The story follows the life of Kang Ah-reum, a wedding dress designer who finds herself entangled in a complex web of intrigue when she discovers that both of her husbands are spies from different intelligence agencies. Kang Ah-reum's seemingly normal life takes a dramatic turn when her ex-husband, Jeon Ji-hoon (Eric Mun), a charming and mysterious Interpol agent, reenters her life. Unbeknownst to her, her current husband, Derek Hyun (Lim Ju-hwan), is a corporate spy with a hidden agenda. As the two men vie for her affection, Ah-reum becomes unwittingly embroiled in their covert missions, leading to a series of humorous and suspenseful escapades. The series artfully juggles moments of comedy, romance, and suspense, keeping viewers engaged as they navigate the twists and turns of the plot. The characters' double lives, secrets, and hidden motives create a dynamic plot that constantly keeps the audience guessing.
Source: https://dominioncinemas.net
Category: Amazon