Get cozy and sink your teeth into a serious drama!
you are watching: The Best Drama Movies on Prime Video (August 2023)
What constitutes a "drama" film can be very flexible. Some dramas might make you cry. Some might make you laugh. Some might make you laugh while you're crying. The common denominator for any great drama, though, is a carefully crafted exhibition of the full spectrum of human emotion: love, loss, fear, anger, happiness, etc. These films have an uncanny way of finding their way into a person's life at the exact time they need it to, no matter what struggles they are currently dealing with. These films have a way of letting people know that they are not alone in whatever they might be going through. Below, we've curated a list of the best drama films Prime Video with a basic subscription, no add-ons, rentals, or purchases required.
For more recommendations, check out our list of the best Drama Movies on Netflix or the best shows or movies on Prime Video across all genres.
Editor's note: This article was updated August 2023 to include Till.
Related:The Best Horror Movies on Prime Right Now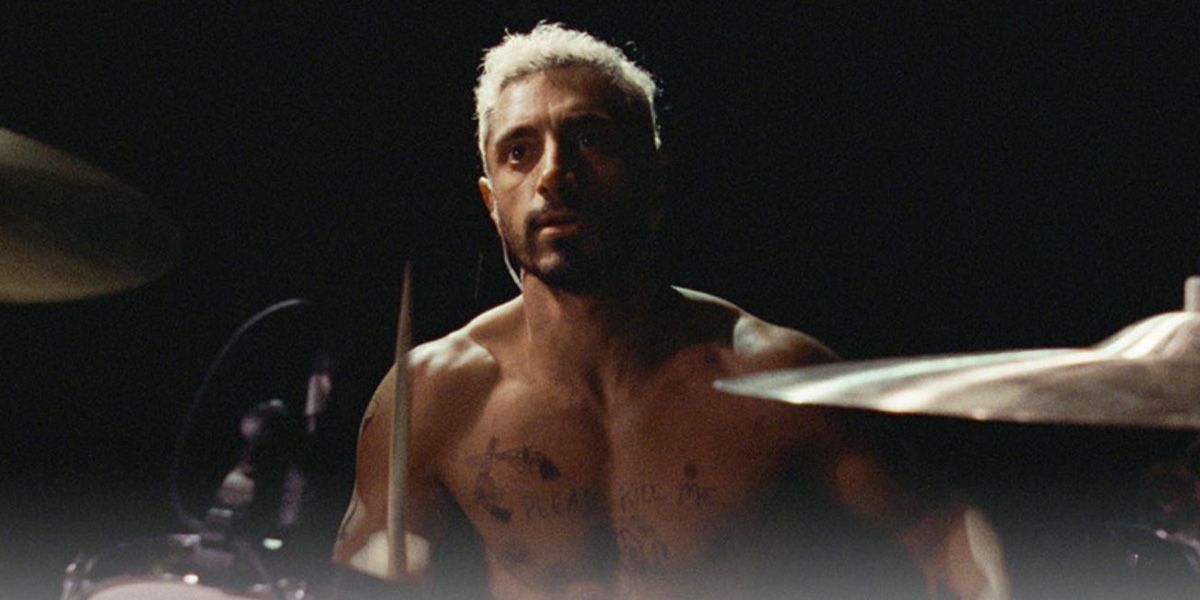 Director: Darius Marder | Runtime: 120 minutes
Cast: Riz Ahmed, Olivia Cooke, Paul Raci, Lauren Ridloff, and Mathieu Amalric
This Amazon Original film focuses on metal drummer Ruben (Riz Ahmed) and his musical career with his singer-girlfriend Lou (Olivia Cooke). The two of them live in an RV, traveling the country to perform until Ruben begins to lose his ability to hear. He struggles with the diagnosis and continues to perform, against his doctor's recommendations. His behavior begins to worry Lou because she knows he has a history of drug addiction and his reaction to becoming deaf drives a wedge between the two.
This Academy Award-winning film is a must-see for musicians, especially percussionists. Nominated for 6 Oscars, including "Best Picture," "Best Original Screenplay," "Best Actor," and "Best Supporting Actor," Sound of Metal ultimately won the awards for "Best Sound," and "Best Film Editing." This movie is highly recommended for fans of the film Whiplash or for anybody who has been directly or indirectly impacted by an injury or disability that took away the one thing they love most.
Till (2022)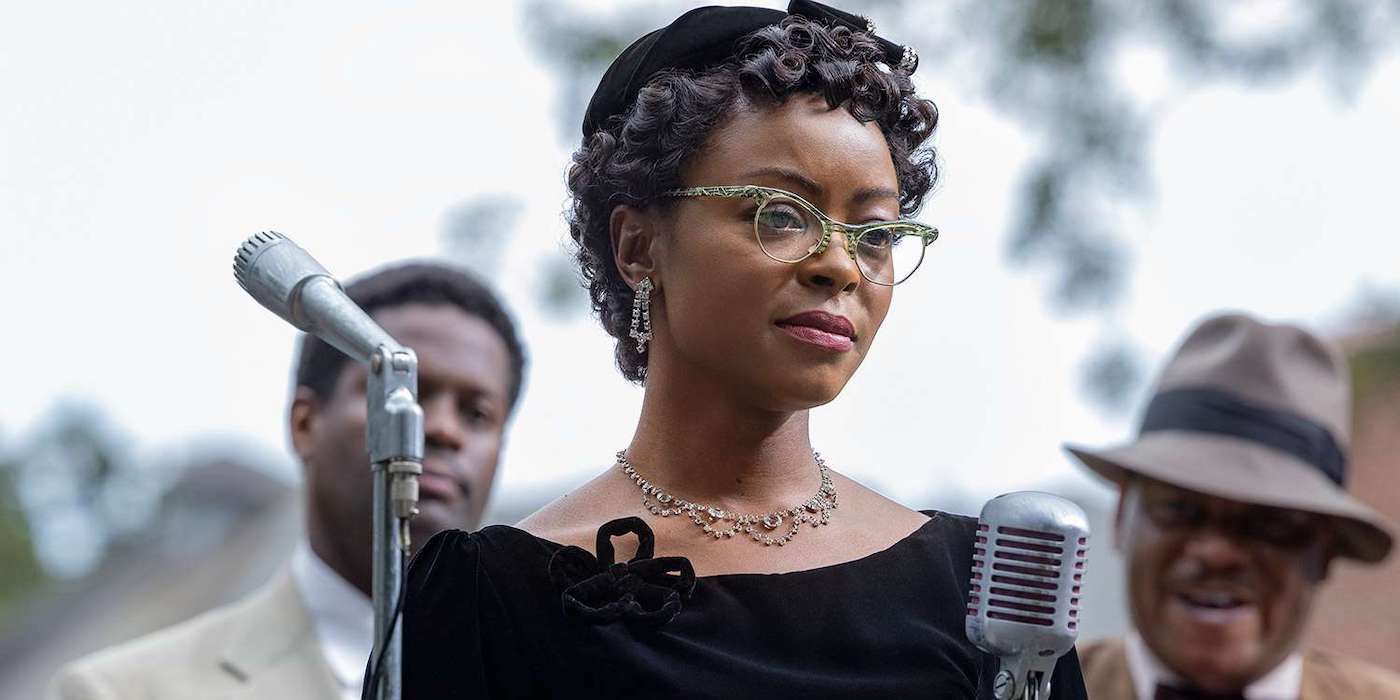 Run Time: 2 hrs 11 min | Director: Chinonye Chukwu
Cast: Danielle Deadwyler, Jalyn Hall, Kevin Carroll, Frankie Faison
Based on the horrific true story, Till is a biographical film depicting a national tragedy and its aftermath. Director Chinonye Chukwu shares the story of a Mamie Till-Bradley (Danielle Deadwyler) pursuing justice after the heinous murder of her teenage son Emmett (Jalyn Hall). Deadwyler is supported by stellar performances from Kevin Carroll and Frankie Faison. Ultimately dedicated to the memory of Mamie Till's life, legacy, and activism, Till approaches the delicate subject matter with authenticity, garnering critical acclaim for not only emphasizing the brutal attack on a young man but a community's determination to expose the disgusting racism behind the crime. – Yael Tygiel
Air (2023)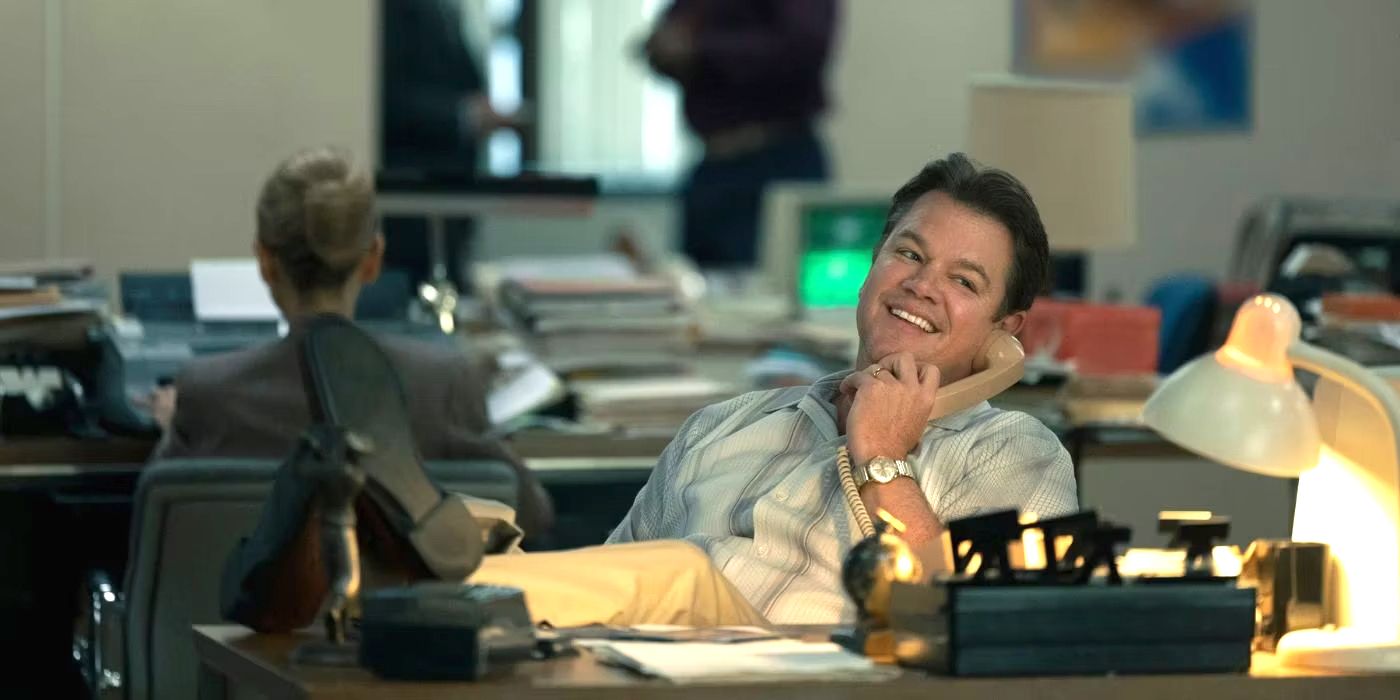 Run Time: 1 hr 52 min | Genre: Sports, Drama | Director: Ben Affleck
Cast: Matt Damon, Ben Affleck, Jason Bateman, Viola Davis
Air is a corporate biographical drama from Academy Award-winning director Ben Affleck (Argo) based on the true story of Nike brokering a deal with Michael Jordan to create the Air Jordan shoe line. Affleck and debut writer Alex Convery deliver a fast-paced and sleek film that even non-sports fans can enjoy, with beautiful camerawork, sharp editing, and delightful characters. This farcical retelling of the events leading to the monumental proto-influencer marketing campaign that changed the landscape of the shoe industry features a dream team of talent, including Marlon Wayans (White Chicks), Chris Messina (Argo), and Chris Tucker (Rush Hour). – Tauri Miller
Tár (2022)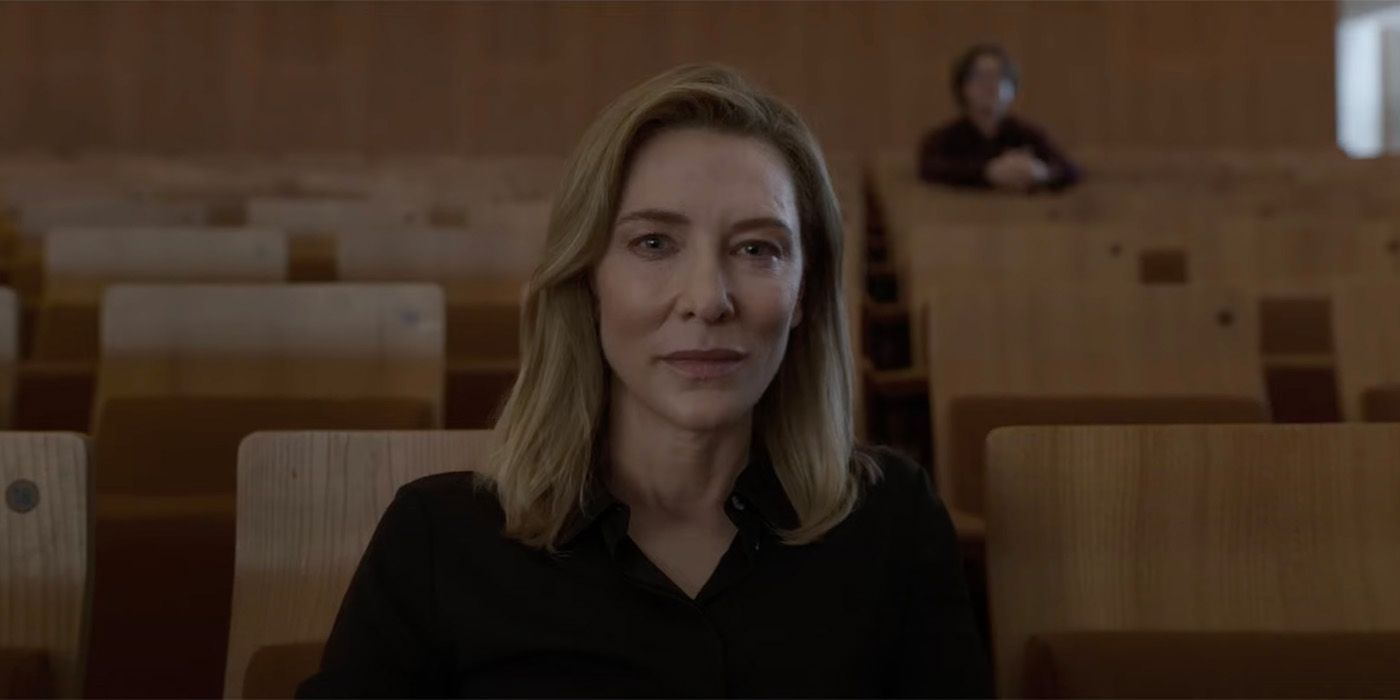 Run Time: 2 hrs 37 min | Director: Todd Field
Cast: Cate Blanchett, Noémie Merlant, Nina Hoss
Written and directed by Todd Field, Tár is a fictional masterpiece chronicling the achievements of the renowned Lydia Tár, one of the world's greatest conductors, an EGOT winner, and the first director of a major German orchestra. Starring Cate Blanchett (Thor: Ragnarok) as the titular composer, Tár immerses the viewer, overwhelming audiences with jarring visual and audio cues, featuring both rich tones and haunting silences. Blanchett seamlessly grounds the character, providing authenticity in a biopic that integrates surrealist elements and psychological thriller vibes, allowing Field to craft a fully realized story about a classical music icon who never really existed. – Yael Tygiel
Emergency (2022)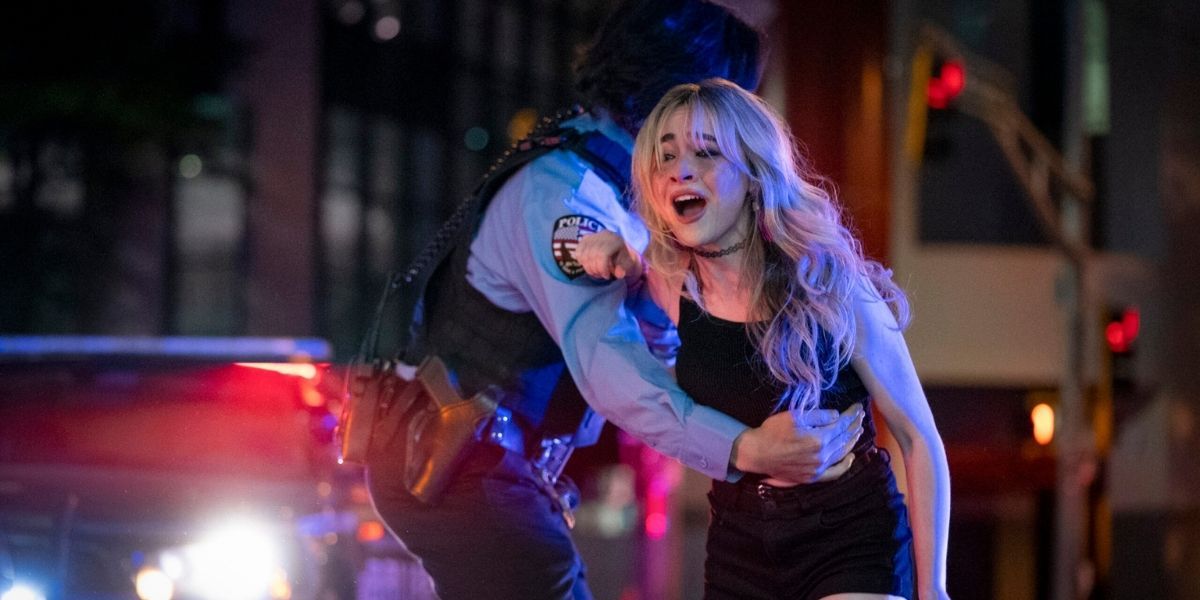 Run Time: 1 hr 45 min | Director: Carey Williams
Cast: RJ Cyler, Donald Elise Watkins, Sebastian Chacon, Sabrina Carpenter
Emergency is a critically acclaimed film that walks a thin line between satire and drama with dark humor. K.D. Dávila wrote the refreshing script, which follows a trio of college boys (RJ Cyler, Donald Elise Watkins, Sebastian Chacon) on a night out that turns dangerous. Directed by Carey Williams, Emergency explores how these young men of color confront a life-altering situation when they come home to discover an unconscious white woman. Approaching subjects like race and gender through unique circumstances, Emergency earns praise for providing an entertaining film with a terrifying journey that lingers in audiences' minds well after the credits roll. – Yael Tygiel
Uncle Frank (2020)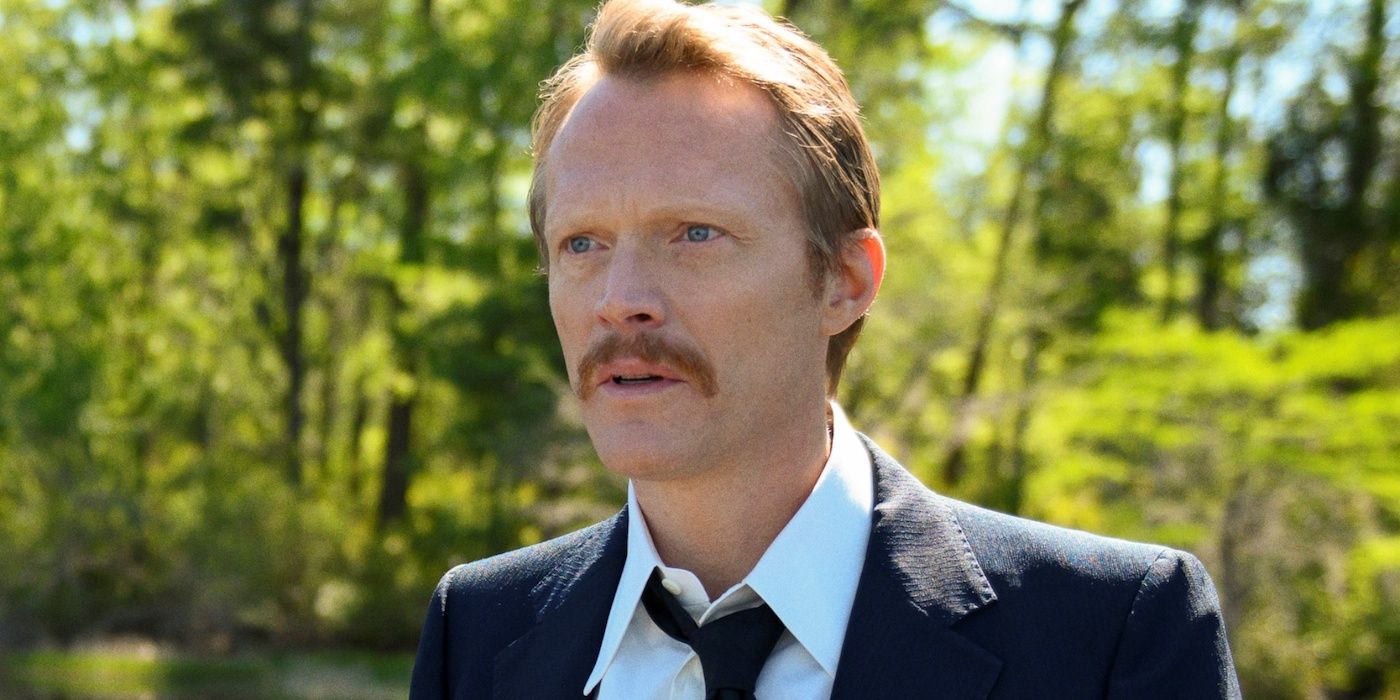 Director: Alan Ball | Runtime: 95 minutes
Uncle Frank follows the story of a gay man named Frank Bledsoe, (played by Paul Bettany), who is forced to confront his past when he returns home to South Carolina for his father's funeral. Frank's conservative family has never accepted his sexuality, and he's been living a double life in New York City for years. Sophia Lillis plays the role of his teenage niece Beth, who attends college in the city. She adores Frank and accompanies him on the road trip back to the South, and they find themselves navigating a deeply personal and emotional journey that reveals the complexities of family, love, and acceptance.
Bliss (2021)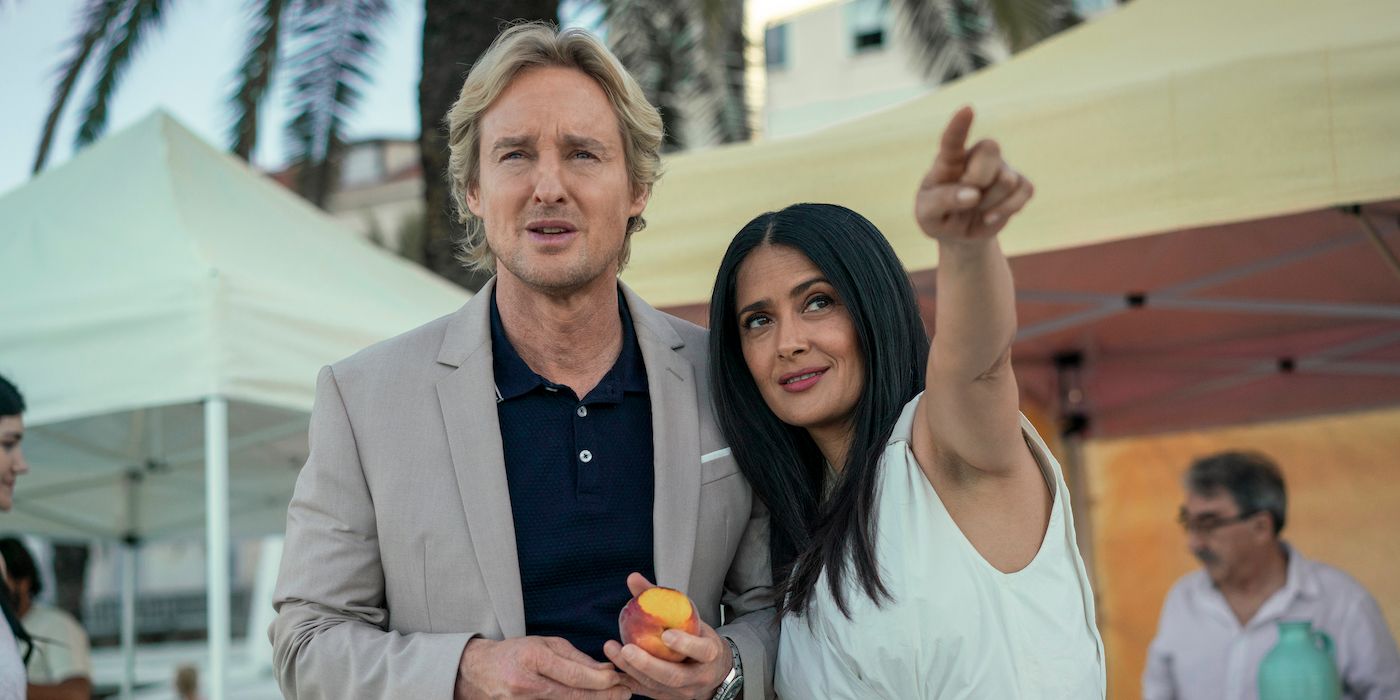 Director: Mike Cahill | Runtime: 103 minutes
Cast: Owen Wilson, Salma Hayek, Nesta Cooper, Jorge Lendeborg Jr., Ronny Chieng, Joshua Leonard, and Steve Zissis
This movie follows the story of Greg (Owen Wilson), a recent divorcee who loses his job and finds himself in a downward spiral. He meets a mysterious woman named Isabel (Salma Hayek), who introduces him to a world where nothing is as it seems. As Greg struggles to distinguish between reality and fantasy, he becomes increasingly unsure of what is real and what is a product of his own mind. With the help of Isabel, he embarks on a quest to uncover the truth about his world and the surprising connection they share. Bliss is an unexpectedly thought-provoking exploration of identity, perception, and the nature of reality.
Nanny (2022)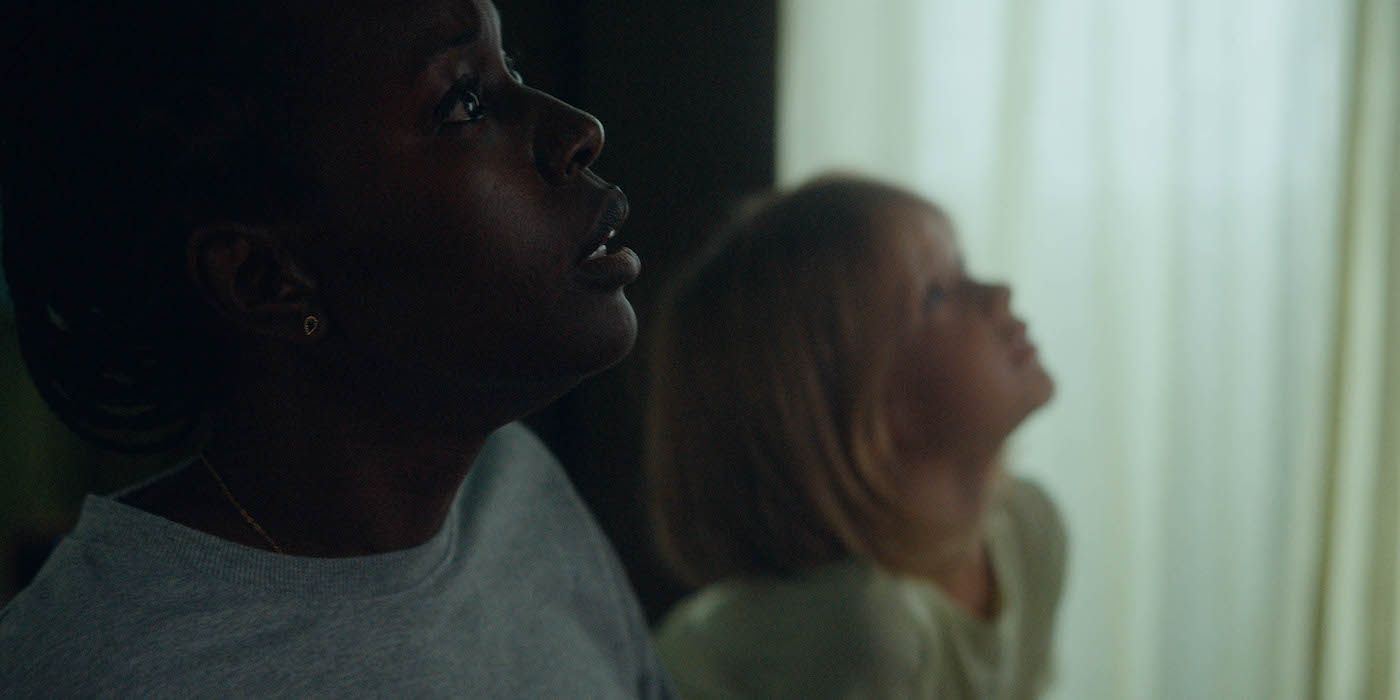 Director: Nikyatu Jusu | Runtime: 98 minutes
Cast: Anna Diop, Michelle Monaghan, Sinqua Walls, Morgan Specter, Rose Decker, and Leslie Uggams
If the title hasn't given you any indication, Nanny is a drama-horror movie that follows an undocumented Senegalese immigrant named Aisha, played by Anna Diop. She takes a job as a live-in nanny for a wealthy family in upstate New York, with the hopes of raising enough money to bring her son to the United States to join her. However, as she begins to care for the couple's young daughter, strange and terrifying occurrences start happening in the house. As the supernatural events intensify, she begins to suspect that something sinister is lurking in the shadows. With the help of a local priest, Aisha must confront the dark forces that threaten to consume the family and her own sanity.
Black Bear (2020)
Director: Lawrence Michael Levine | Runtime: 104 minutes
Cast: Aubrey Plaza, Christopher Abbott, and Sarah Gadon
Black Bear is a black comedy drama-thriller that follows the story of Allison, a filmmaker who escapes to a remote lake house to overcome a creative block. While there, she becomes entangled in a twisted love triangle with the couple who owns the house. As tensions rise, the boundaries between reality and fiction blur, and Allison is forced to confront the darkest corners of her own psyche. With excellent performances from Aubrey Plaza and her co-stars, the film is a gripping exploration of jealousy, desire, and the thin line between art and life.
House of Gucci (2021)
Director: Ridley Scott | Runtime: 158 minutes
Cast: Lady Gaga, Adam Driver, Al Pacino, Jeremy Irons, Jared Leto, Jack Huston, and Salma Hayek
House of Gucci is a crime-drama film directed by Ridley Scott, based on the true story of the infamous murder of Maurizio Gucci. The movie stars Lady Gaga as Patrizia Reggiani, Maurizio's ex-wife who was convicted of orchestrating his murder. With a stellar cast that includes Adam Driver (White Noise), Jared Leto (Morbius), and Al Pacino (Hunters), the film is a thrilling exploration of family, wealth, and betrayal. House of Gucci received nominations for several major film awards, including a Golden Globe nomination for "Best Actress" for Lady Gaga.
Saint Maud (2019)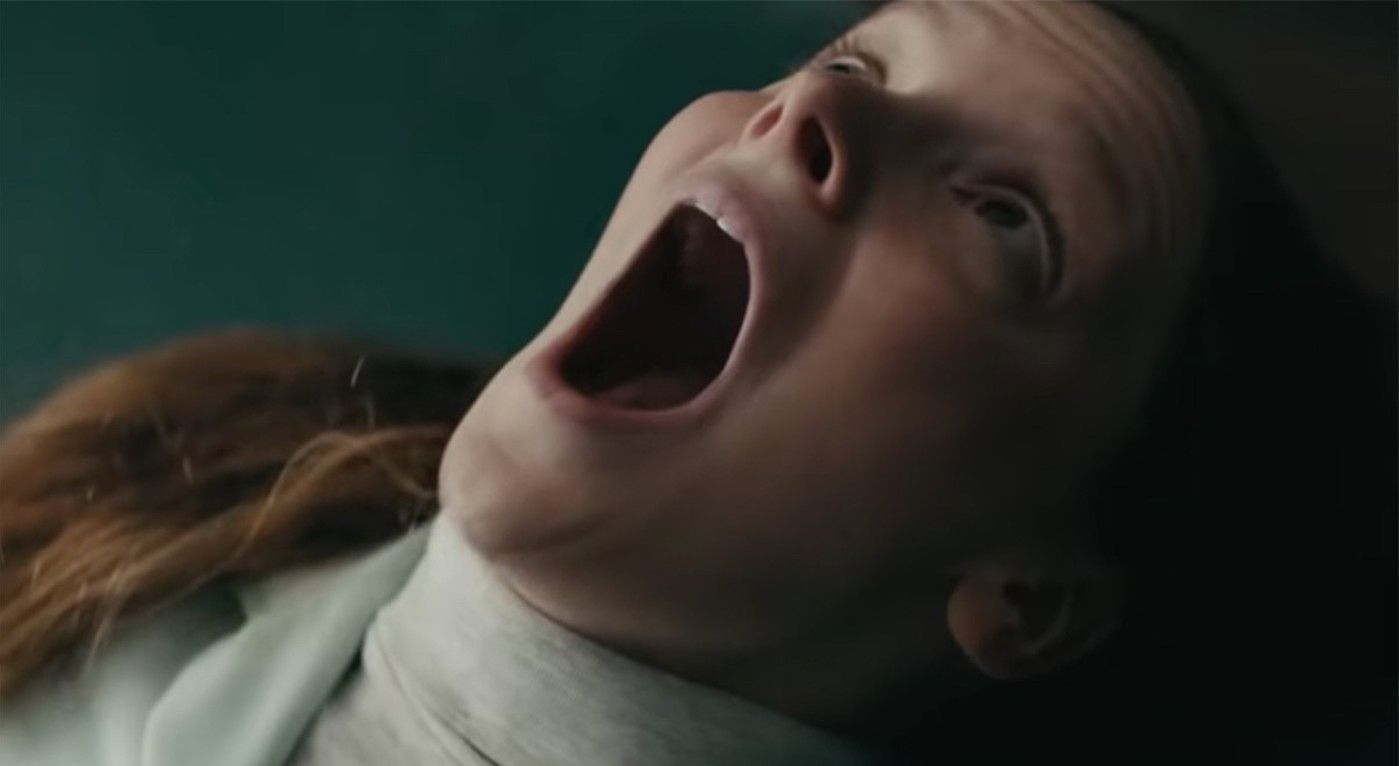 Director: Rose Glass | Runtime: 84 minutes
Cast: Morfydd Clark, Jennifer Ehle, Lily Knight, and Caolifhionn Dunne
Saint Maud was produced by A24, a well-known independent film production company that has delivered several critically acclaimed films. The movie follows the story of Maud, a devoutly religious hospice nurse who becomes obsessed with saving the soul of her dying patient, Amanda (Jennifer Ehle). As Maud's faith becomes increasingly extreme, her behavior becomes more and more erratic, blurring the line between religious devotion and madness. With a powerful performance by Morfydd Clark (His Dark Materials) in the lead role, the film is a chilling exploration of faith versus delusion.
The Outfit (2022)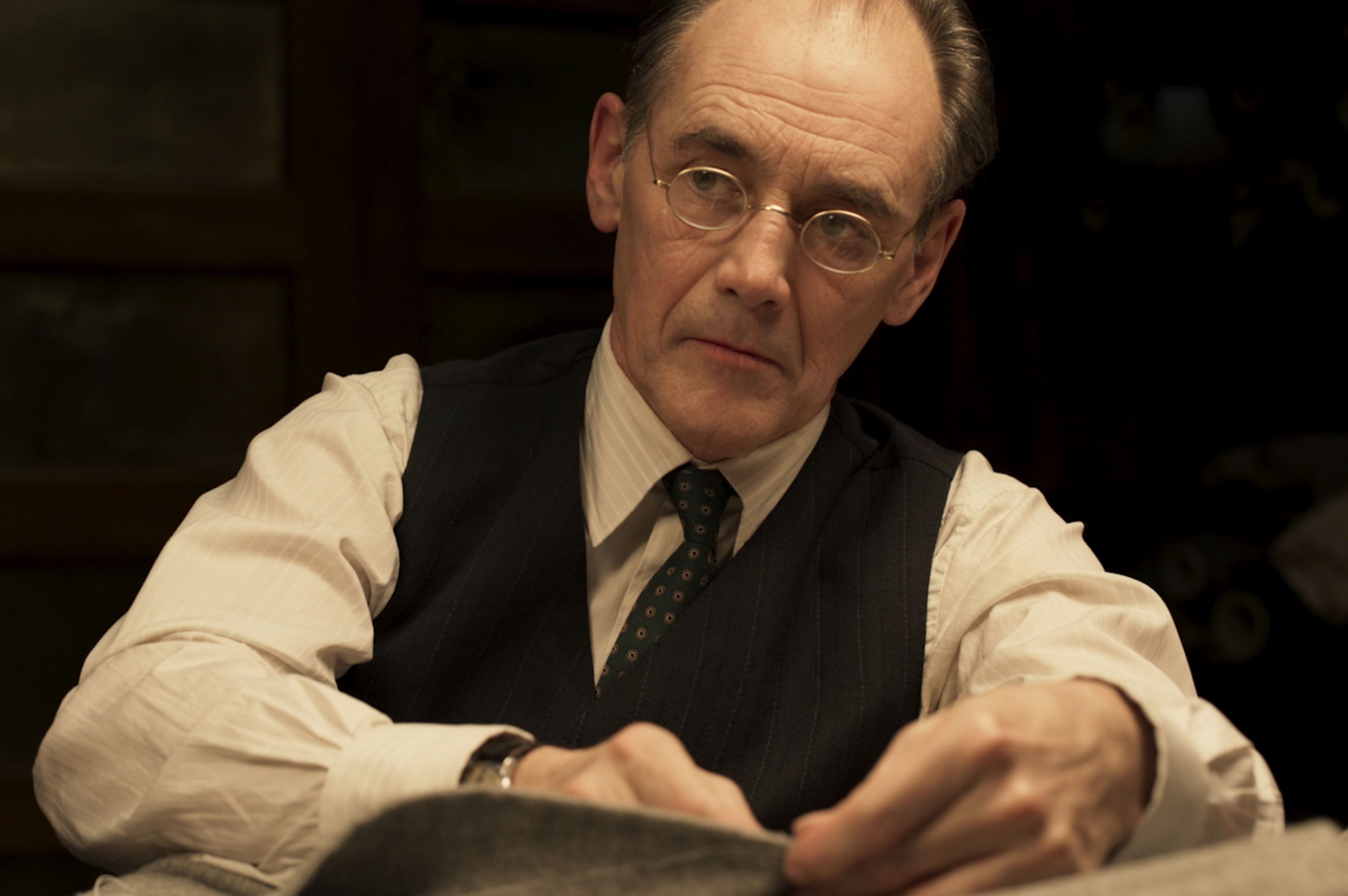 Director: Graham Moore | Runtime: 106 minutes
Cast: Mark Rylance, Johnny Flynn, Zoey Deutch, Dylan O'Brien, Simon Russell Beale
This crime-thriller movie is about an elderly English man named Leonard (Mark Rylance), who runs a custom tailor shop in 1956 Chicago. The neighborhood the shop is in happens to be under the thumb of the notorious Irish mob boss, Roy Boyle (Simon Russell Beale). Two of Boyle's heavy hitters regularly use Leonard's shop as a stash house for dirty money, but one night they ask too much of him. It turns out, Leonard has a dark history of his own, and when he engages with the warring local mafias, he begins a high-stakes game of cat and mouse. With strong performances from the cast and plenty of suspenseful moments, The Outfit is an intense and satisfying ride for fans of the genre.
The Electrical Life of Louis Wain (2021)
Director: Will Sharpe | Runtime: 111 minutes
Cast: Benedict Cumberbatch, Claire Foy, Andrea Riseborough, and Toby Jones
The Electrical Life of Louis Wain is a biographical film that tells the story of British artist Louis Wain, played by Benedict Cumberbatch (Doctor Strange). Wain's popular illustrations of anthropomorphic cats captured the hearts of the Victorian public in the late 1800s. The movie follows Wain's life, from his early days as an illustrator to his rise to fame and his struggles with mental illness. As his artwork gains more popularity, he falls in love with his sister's governess, Emily Richardson (Claire Foy), who becomes his muse and model. This causes a rift in Wain's family, and as his mental health deteriorates, he becomes increasingly isolated and institutionalized. Through it all, Wain's artistic vision never wavers, and his legacy continues to inspire and delight audiences to this day.
see more : The Best Halloween Movies on Amazon Prime (October 2022)
Cyrano (2021)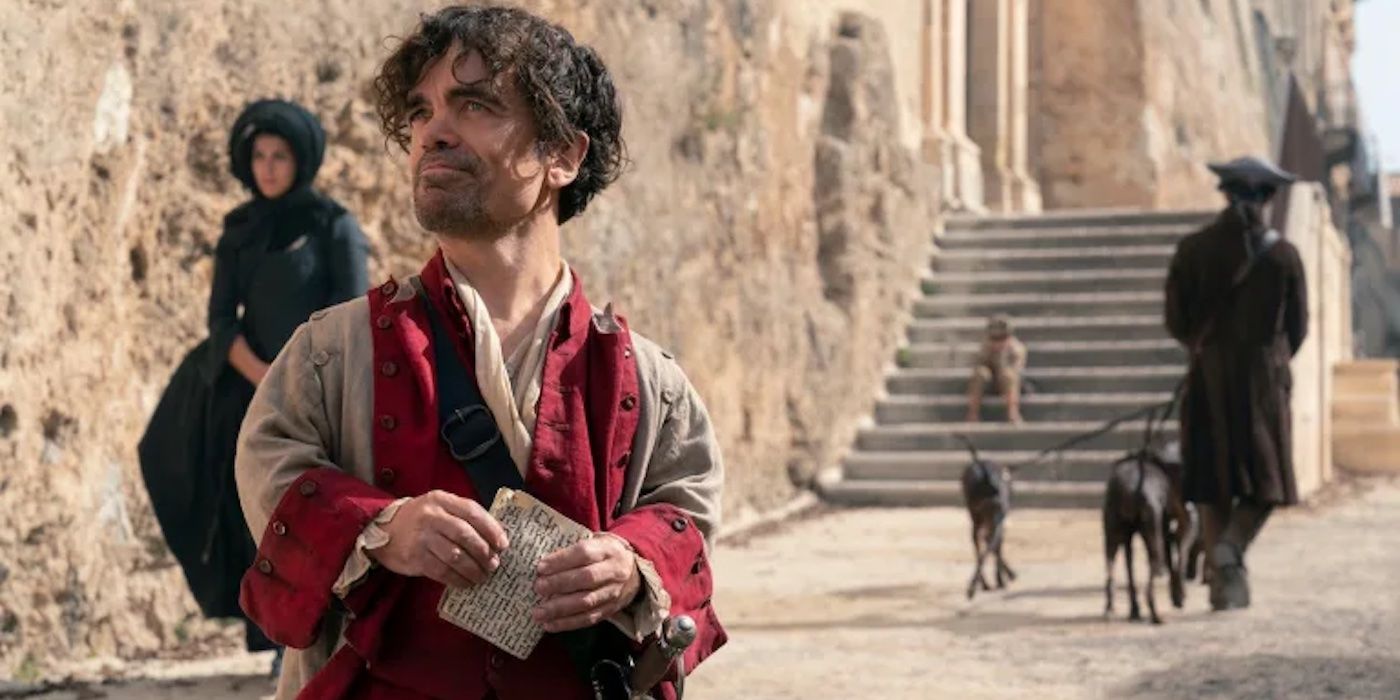 Director: Joe Wright | Runtime: 124 minutes
Cast: Peter Dinklage, Haley Bennett, Kelvin Harrison Jr., and Ben Mendelsohn
This romantic-comedy musical drama is based on Erica Schmidt's 2018 stage musical of the same name. It stars Peter Dinklage as the titular character, Cyrano. He is a gifted but self-conscious poet and despite his talent and wit, Cyrano is deeply insecure about his physical appearance. When he falls in love with the beautiful and kind-hearted, Roxanne (Haley Bennett), he is too afraid to confess his feelings to her directly. Instead, he helps a handsome but tongue-tied soldier, Christian (Kelvin Harrison Jr.), to woo Roxane using his own words. As Christian and Roxane's relationship blossoms, Cyrano finds himself caught between his love for Roxane and his loyalty to his friend. The Academy Award-nominated film is a heartwarming and humorous exploration of love, friendship, and sacrifice.
Beautiful Boy (2018)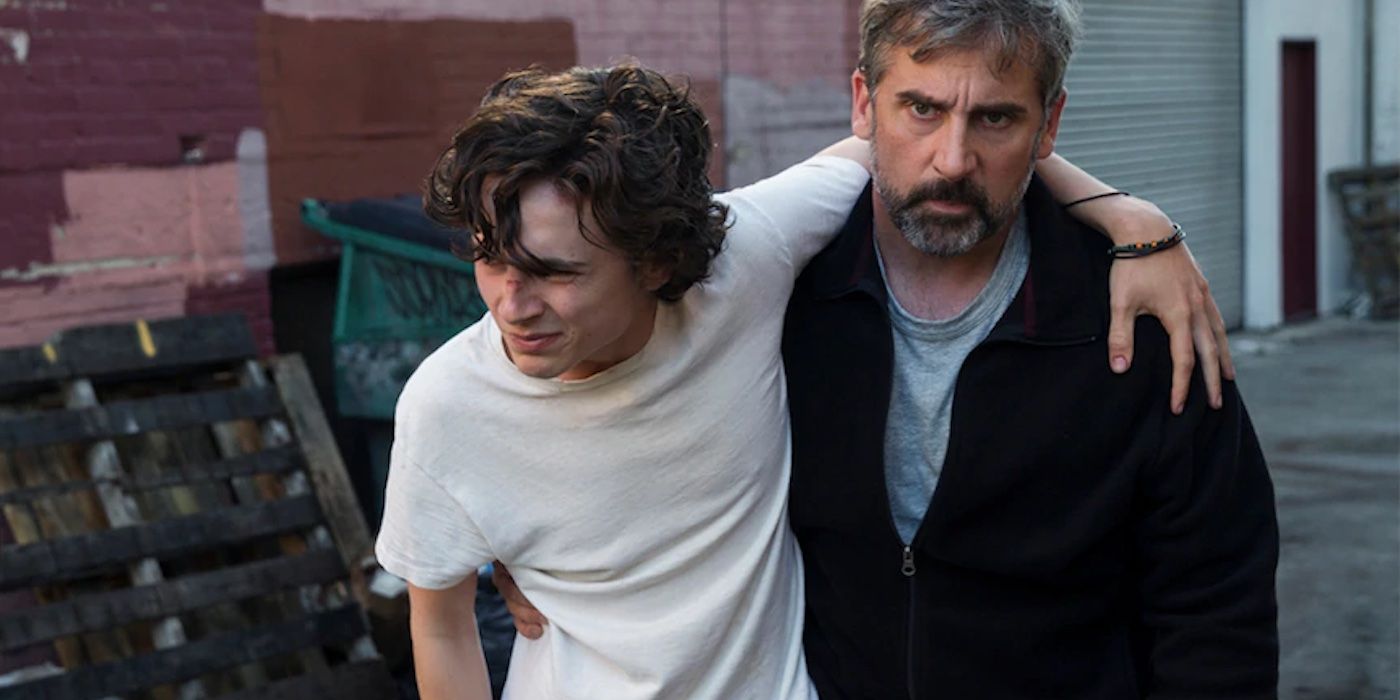 Director: Felix van Groeningen | Runtime: 120 minutes
Cast: Steve Carell, Timothée Chalamet, Maura Tierney, Kaitlin Dever, LisaGay Hamilton
Be sure to have plenty of tissues on hand before watching this one. Beautiful Boy is a biographical drama based on the memoirs Beautiful Boy: A Father's Journey Through His Son's Addiction, written by David Sheff (played by Steve Carell), and Tweak: Growing Up on Methamphetamines, written by Nic Sheff, who Timothée Chalamet plays in the film. The movie focuses on the relationship between David and his son Nic, as they navigate multiple rounds of Nic's drug addiction and terrifying relapses. David's love and concern for his son's life drive a wedge between the two of them as Nic resists his father's attempts to help him stay sober. With heartbreaking performances from Carell and Chalamet, this movie is sure to make viewers want to call their loved ones just to say "I love you, and thank you for being there for me."
The Report (2019)
Director: Scott Z. Burns | Runtime: 119 minutes
Cast: Adam Driver, Annette Bening, Jon Hamm, Ted Levine, and Corey Stoll
If you're a fan of political dramas, this is the one for you. The Report, which is styled to have the word "Torture" redacted from the title, follows senate staffer Daniel J. Jones (Adam Driver) as he is tasked to lead an investigation into the destruction of CIA interrogation tapes from 2005. Working with limited resources and met with red tape every step of the way, Jones and his team uncovered atrocities committed by the US government in the aftermath of the 9/11 attacks. The film is a gripping and sobering look at the lengths to which governments will go to keep secrets and the courage of those who seek to expose them. While The Report did not win any major awards, it was widely praised for its intelligent screenplay, taut direction, and strong performances, particularly by Driver.
What We Found (2020)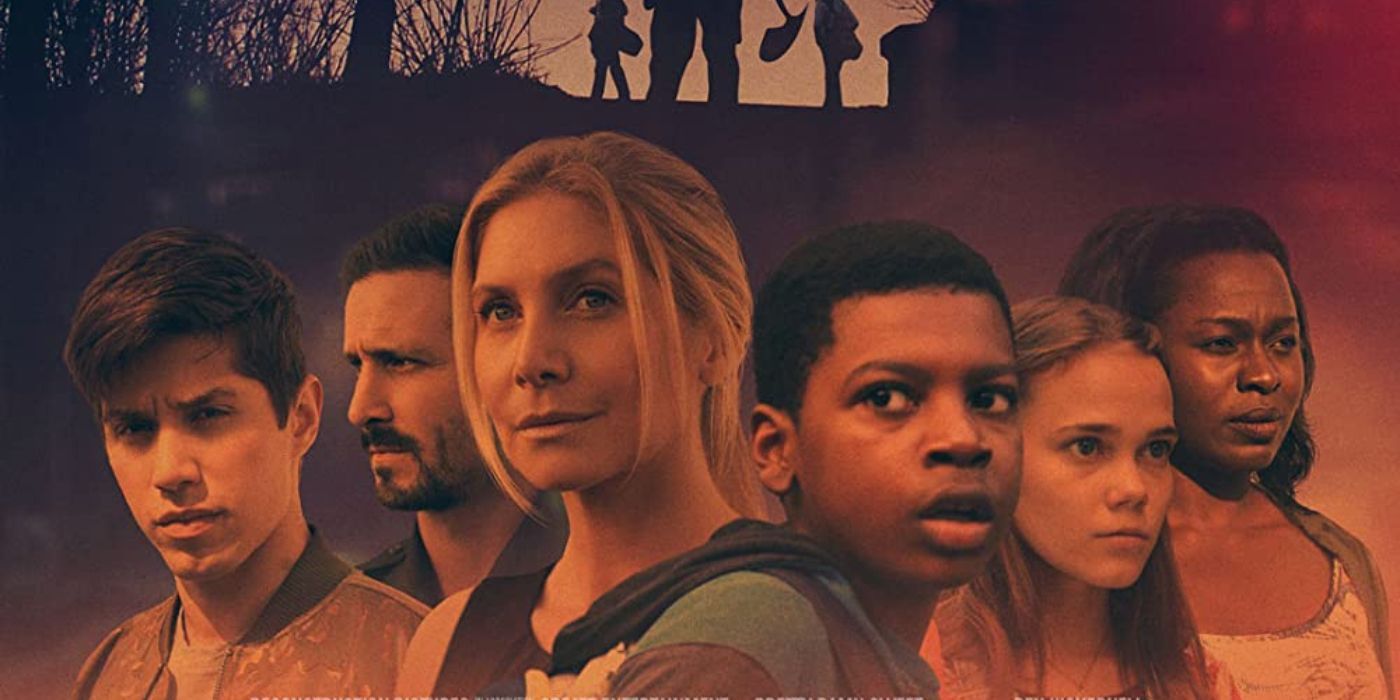 Director: Ben Hickernell | Runtime: 110 minutes
Cast: Jordan Hall, Oona Laurence, Brandon Larracuente, Georgia Whigham, Elizabeth Mitchell
What We Found is a mystery-thriller film about a group of teenagers who discover a disturbing secret while investigating the disappearance of a local girl. The film follows high school student Holly (Oona Laurence) and her friends as they launch their own investigation into the missing girl's whereabouts. As they dig deeper, they uncover a web of secrets and lies involving the girl's friends, family, and the police. But the closer they get to the truth, the more dangerous their situation becomes, and they soon find themselves in grave danger. If you enjoyed Netflix's adaptations of Harlen Coben's mystery novels Safe and The Stranger, this is the movie for you. What We Found is a tense and twisty thriller that keeps audiences guessing until the very end.
Denial (2016)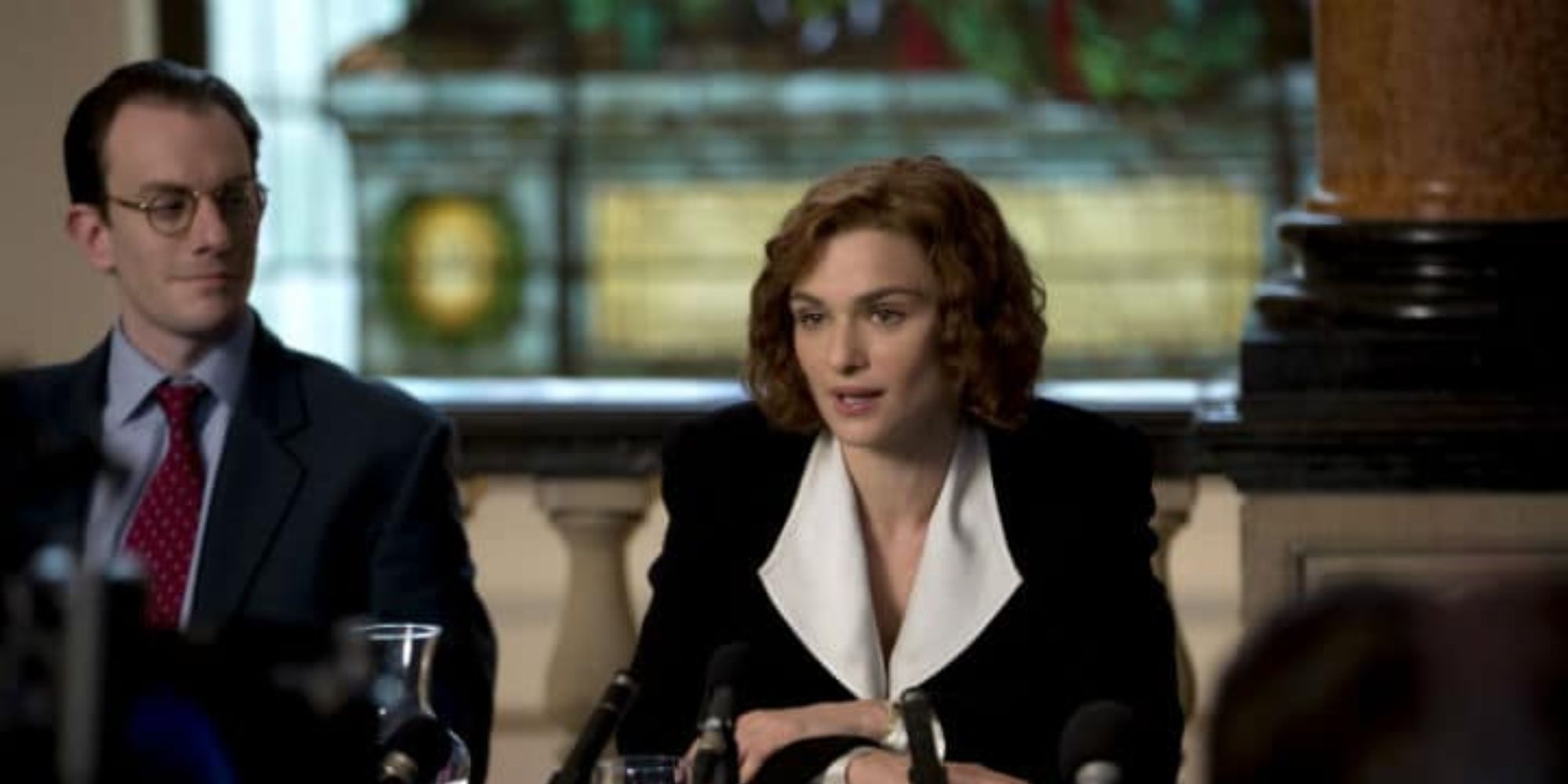 Director: Mick Jackson | Runtime: 110 minutes
Cast: Rachel Weisz, Timothy Spall, Tom Wilkinson, Andrew Scott, and Mark Gatiss
Denial is a biographical drama, based on the book History on Trial: My Day in Court with a Holocaust Denier, by Deborah Lipstadt. In the movie, Lipstadt, played by Rachel Weisz (Black Widow), is sued for libel by British author and Holocaust denier David Irving (Timothy Spall). The film follows the legal battle that unfolds as Lipstadt and her legal team, led by Anthony Julius (Andrew Scott) and barrister Richard Rampton (Tom Wilkinson), work to prove that Irving knowingly lied about the Holocaust. The case takes a toll on Lipstadt, who is forbidden from speaking in court, and must watch as Irving uses the trial to promote his anti-Semitic views. Denial is a powerful portrayal of the importance of truth and the dangers of denying history, particularly in the context of the Holocaust. It highlights the significance of standing up against those who try to erase or distort the past and the importance of fighting for the truth, even when it comes at a great personal cost.
Don't Make Me Go (2022)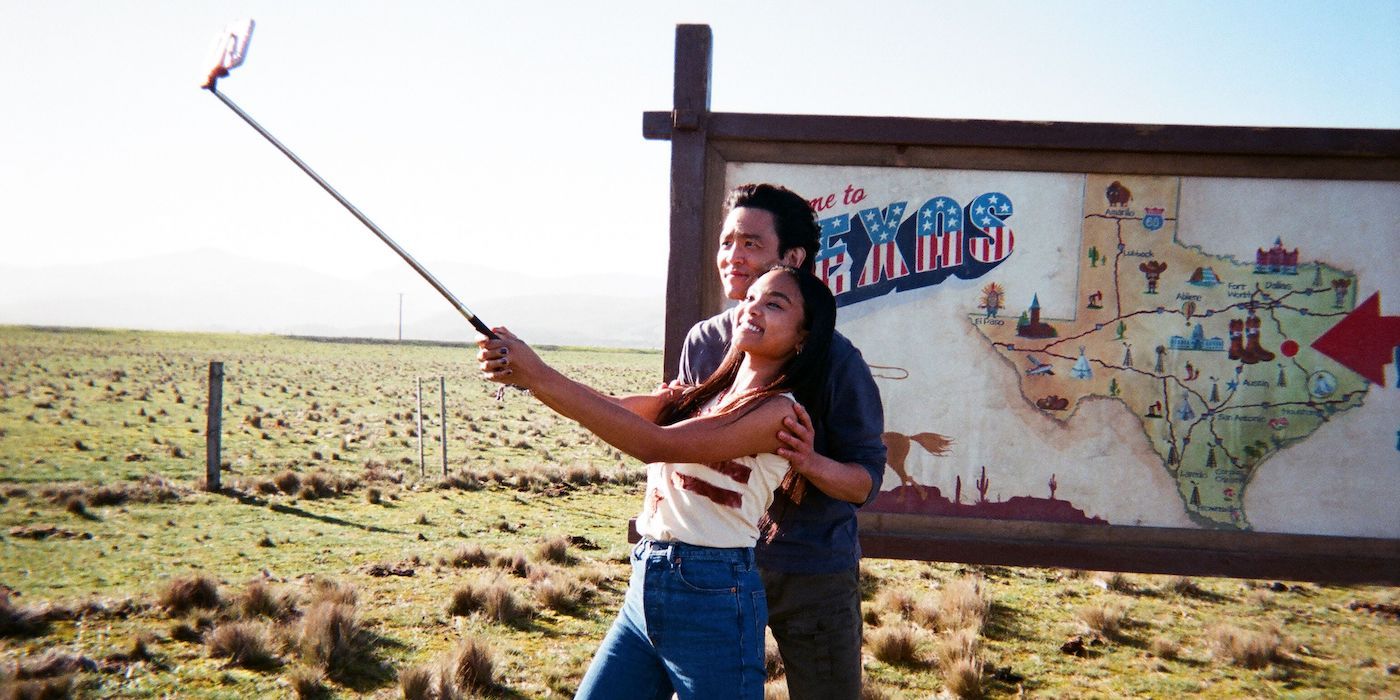 Director: Hannah Marks | Runtime: 109 minutes
Cast: John Cho, Mia Isaac, Kaya Scodelario, Jen Van Epps
Don't Make Me Go is a tear-jerking gem of a drama film. It follows a single father named Max Park (John Cho), who has been diagnosed with a terminal brain tumor. He chooses to forego a surgical operation that he has a 1-in-5 chance of surviving in the hopes that he can use his last year alive to try to prepare his teenage daughter, Wally (Mia Isaac), for the rest of her life without him. Facing this new realization that he may not be around much longer, he takes her on a road trip to find her estranged mother. He hides his diagnosis from her, in hopes that she might be able to build a new relationship with and find support from her mother, Nicole (Jan Van Epps).
As the two of them travel across the country, they meet a variety of characters who help them along the way. Through their experiences, the father-daughter duo learn more about themselves and each other and find a deeper understanding of what it means to be a family. Don't Make Me Go delves deep into the importance of making the most of the time that we have with our loved ones.
My Policeman (2022)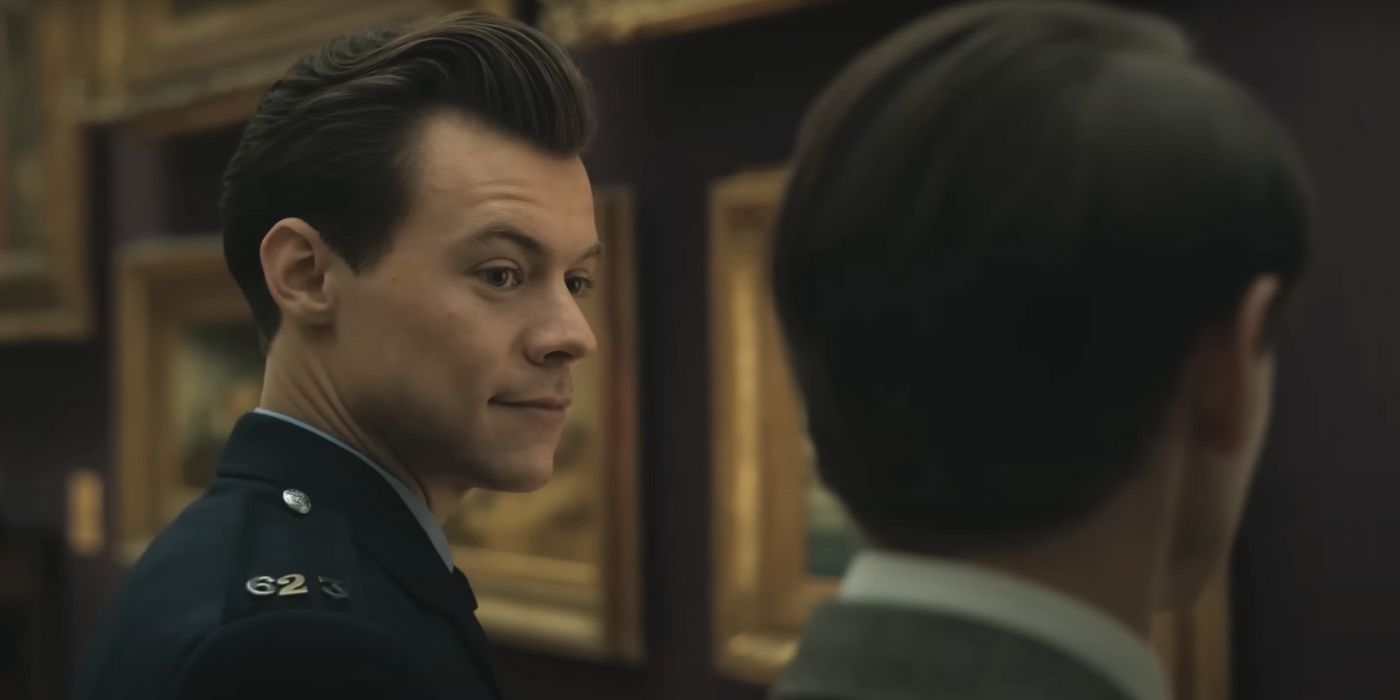 Director: Michael Grandage | Runtime: 113 minutes
Cast: Harry Styles, Emma Corrin, David Dawson, Linus Roache, Gina McKee
The film is based on the novel of the same name by Bethan Roberts and stars Harry Styles as Tom, a charming closeted gay policeman in 1950s England who falls in love with a museum curator named Patrick (David Dawson). Tom and Patrick's relationship is complicated by the fact that homosexuality is illegal in England at the time, and they are forced to keep their love a secret.
As time passes, Tom's internal struggle becomes more difficult, and he eventually marries a woman named Marion (Emma Corrin) to appease societal expectations. However, when Patrick re-enters their lives years later, Tom and Marion's marriage is put to the test. The film jumps back and forth between the 1950s and the 1990s, showing the impact of Tom and Patrick's relationship on their lives and the lives of those around them. The story explores themes of love, desire, and the pressures of conforming to societal norms. My Policeman is a poignant and emotional portrayal of a love triangle that is both passionate and heartbreaking.
Source: https://dominioncinemas.net
Category: Amazon