Since 1912's The Musketeers of Pig Alley, crime thrillers have become a popular genre in cinema. But what is it about these movies that appeal to the audience? It's not that people advocate crime or the criminals, rather, it's how the crime is solved that intrigues them. It also gives us an insight into why people do certain things that they do and understand different kinds of the human psyche. Whether it's a slow-burn drama, a twisted mystery, or an action-packed visual spectacle, crime movies have had a lot of takers since they first began. That being said, it's tough to narrow down some of the top-notch crime movies of all time, especially living in the prime time of streaming. That's why we've made this handy guide. If you are a fan of the crime genre and have a Prime Video subscription, then look no further. While it's hard to dig through the vast and varied library of the streamer, we have managed to shortlist the best of the best for you.
From 70s and 80s classics to some of the latest titles, here are the best crime movies you can watch on Prime Video right now.
Read more about what's streaming on Prime Video:
A Simple Favor (2018)
Director: Paul Feig | Runtime: 117 minutes
Cast: Anna Kendrick, Blake Lively, Henry Golding, Andrew Rannells, Linda Cardellini
Based on Darcey Bell's eponymous 2017 novel, this crime thriller film comes from the director of Freaks and Geeks and The Office, Paul Feig, and can very well give a strong Gone Girl vibe (with a dark comedy angle) if you have seen the latter. Featuring Blake Lively and Anna Kendrick in lead roles, A Simple Favor (2018) follows two suburban moms with starkly different personalities, characters, and lives. Kendrick's Stephanie is a single, dedicated mother and an avid vlogger who loves to share her homely recipes and craft ideas with her fans. At her son's school, she meets the mother of her son's friend, Emily, a wealthy and mysterious businesswoman. Despite their contrasting lives, they become close friends and start helping each other out. One day, after Emily asks Stephanie to pick up her son, she disappears and Stephanie puts all her thinking and resourceful nature to investigate, which eventually leads her to Emily's complicated past and present. On its release, A Simple Favor was well received among fans and critics, with special praises for Lively and Kendrick's performances. In 2022, a sequel to the film was announced and is currently in the works.
The Wolf of Wall Street (2013)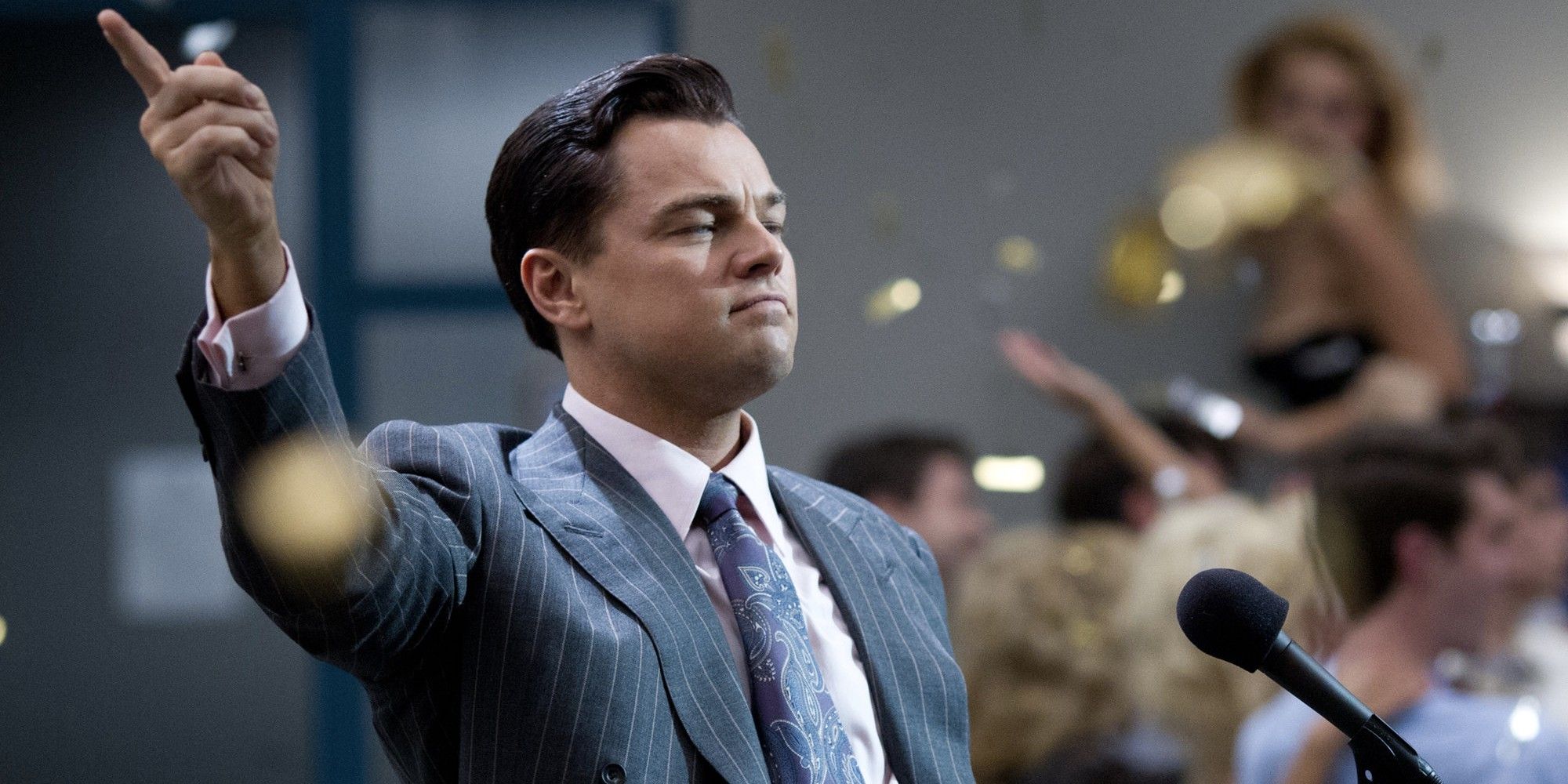 Director: Martin Scorsese | Runtime: 180 minutes
Cast: Leonardo DiCaprio, Jonah Hill, Margot Robbie, Kyle Chandler, Rob Reiner We are pretty sure that all Martin Scorsese fans have already watched this film. But for those who haven't, The Wolf of Wall Street (2013) might feel like a tad deviation from the director's usual storylines and narrative. And yet, it stands tall and strong as a film of its genre. This epic biopic is essentially a black crime comedy based on Jordan Belfort's eponymous 2007 memoir. The plot of the film, taken from the memoir, follows Belfort's stockbroking career on New York's Wall Street and how his investment firm engaged in high-level, rampant corruption that causes his downfall. With sky-high ambitions and a taste for life in the fast lane, Jordan Belfort, played by Leonardo DiCaprio, takes a major hit after the Wall Street crash. Then he befriends Donnie Azoff, played by Jonah Hill, and swindles his way to the top, while his personal life and relationships go south. Margot Robbie also stars in the film as Belfort's second wife, Naomi. On its release, the film was a huge box office success and became Scorsese's highest-grossing film worldwide. The Wolf of Wall Street was nominated in five categories at the 86th Academy Awards and earned a Golden Globe for DiCaprio's performance.
Clue (1985)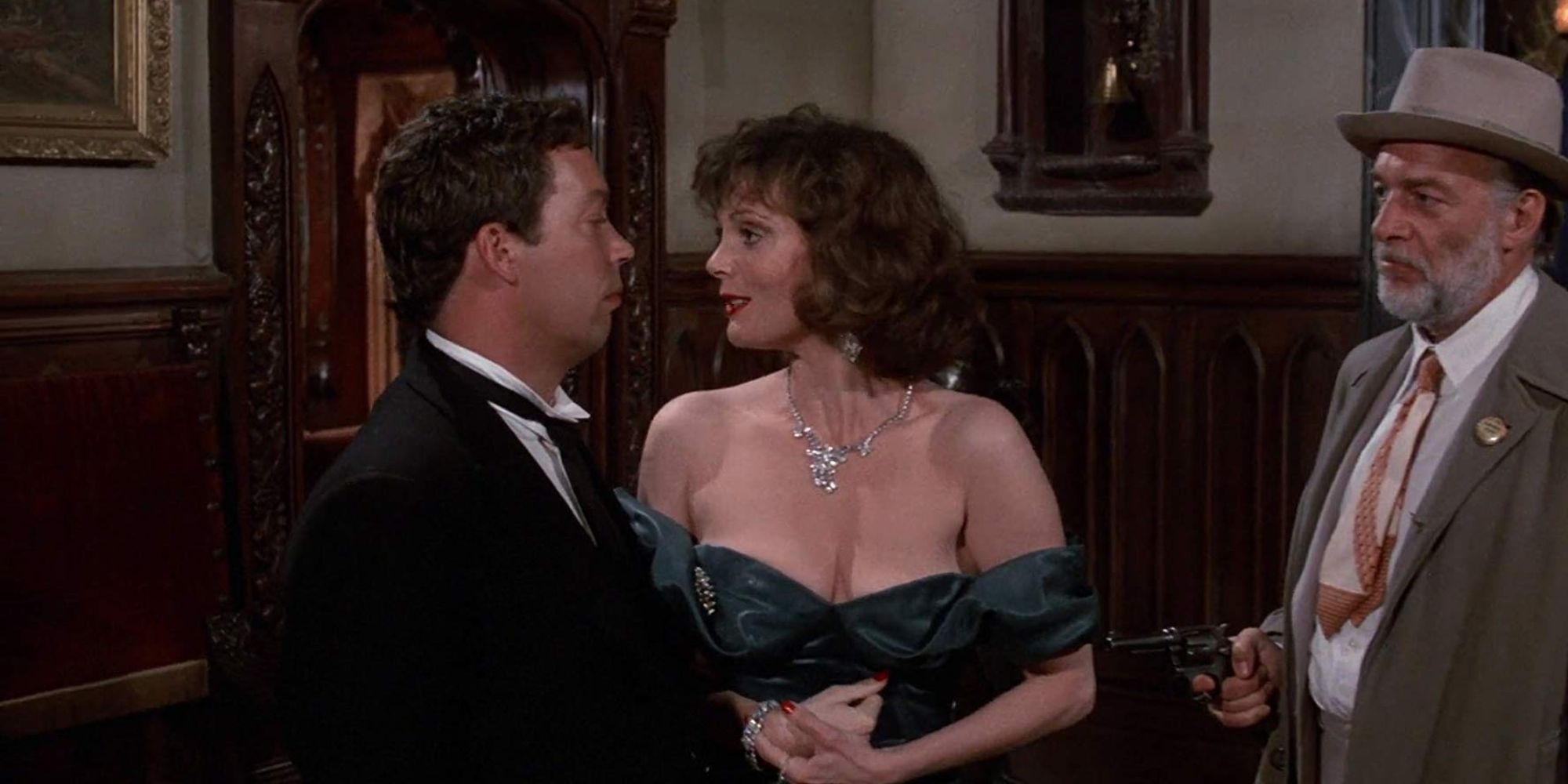 Director: Jonathan Lynn | Runtime: 97 minutes
Cast: Eileen Brennan, Tim Curry, Madeline Kahn, Christopher Lloyd, Michael McKean
The trend of making films based on games is not really new and Clue (1985) is a classic of the genre. One of the most iconic mystery board games ever made, Clue (also known as Cluedo) has been entertaining crime buffs and mystery lovers since the game was introduced in 1943. Almost 40 years later, director Jonathan Lynn made a cinematic adaptation of the game. Written and directed by Lynn, the black mystery comedy follows the same plot as the game, with certain alterations to the setting and characters. Set in 1954, the film's story follows seven strangers who are invited by a mysterious host for dinner at his secluded and plush New England mansion when a sudden murder of one of the guests leaves the others as suspects. As the investigation proceeds, everyone clambers to point fingers at each other, digging up skeletons in the host's closet. Inspired by the original gameplay, the theatrical version of Clue had three unique endings, played at different screenings. However, the home video release includes all three endings. Although the film was received poorly on its release, it later became a cult classic and was adapted into books and plays and remains an inspiration for many mystery writers/filmmakers.
Wrath of Man (2021)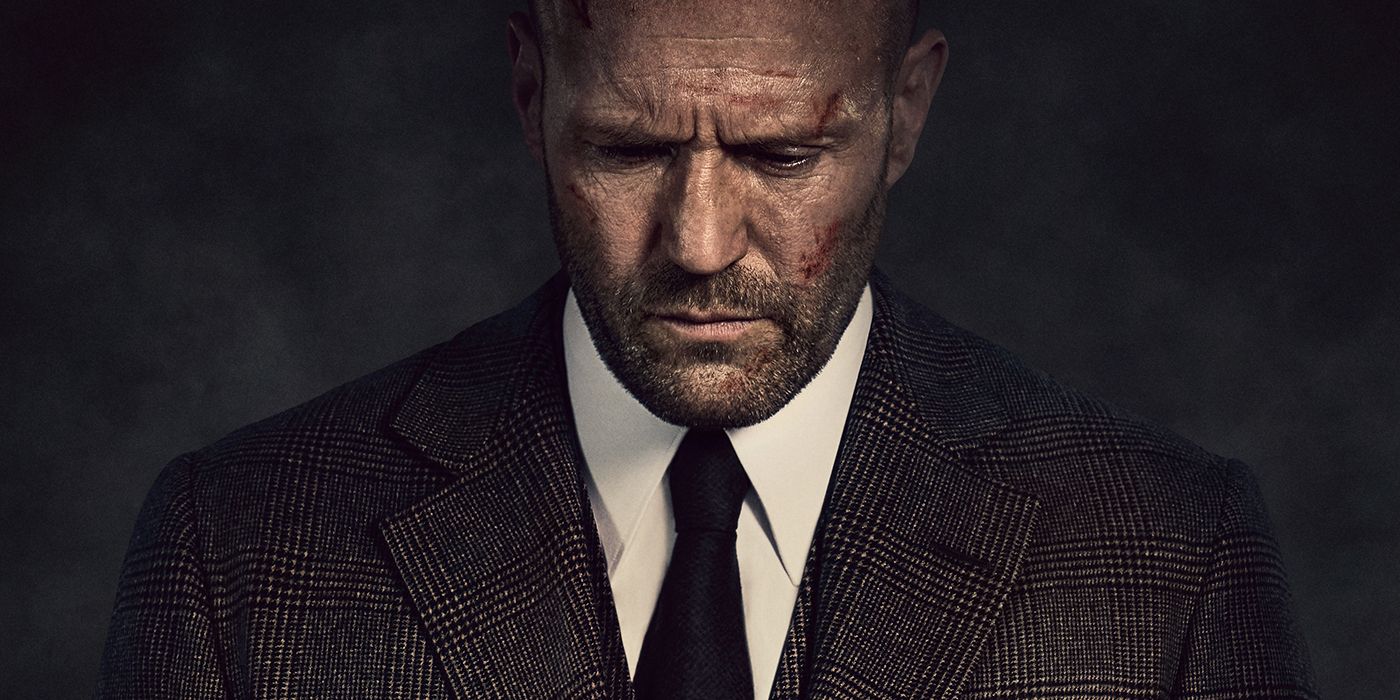 Director: Guy Ritchie | Runtime: 119 minutes
Cast:Jason Statham, Josh Hartnett, Eddie Marsan, Scott Eastwood, Holt McCallany
In his fourth collaboration with Jason Statham, Guy Ritchie made this heist thriller movie in his signature, grungy style. Loosely based on the 2004 French film, Le Convoyeur (Cash Truck) by Nicolas Boukhrief, Wrath of Man (2021) follows a mysterious man called Patrick "H" Hill, who gets a job as a driver for a truck company engaged in moving millions of dollars in and out of the city. After thwarting a robbery of the truck, H gains a reputation for his gun skills but his real agenda is something else. As the story progresses, we learn that H has a complicated history and his new job is a cover for revenge. The film's story is divided into four parts, told in a non-linear format, which is very classic of Ritchie. Supported by an ensemble cast that includes Eddie Marsan, Scott Eastwood, and Josh Hartnett, Wrath of Man is a complete crime thriller with stylized action pieces, firepower, and mayhem, and a sure entertainer for fans of the genre.
Memory (2022)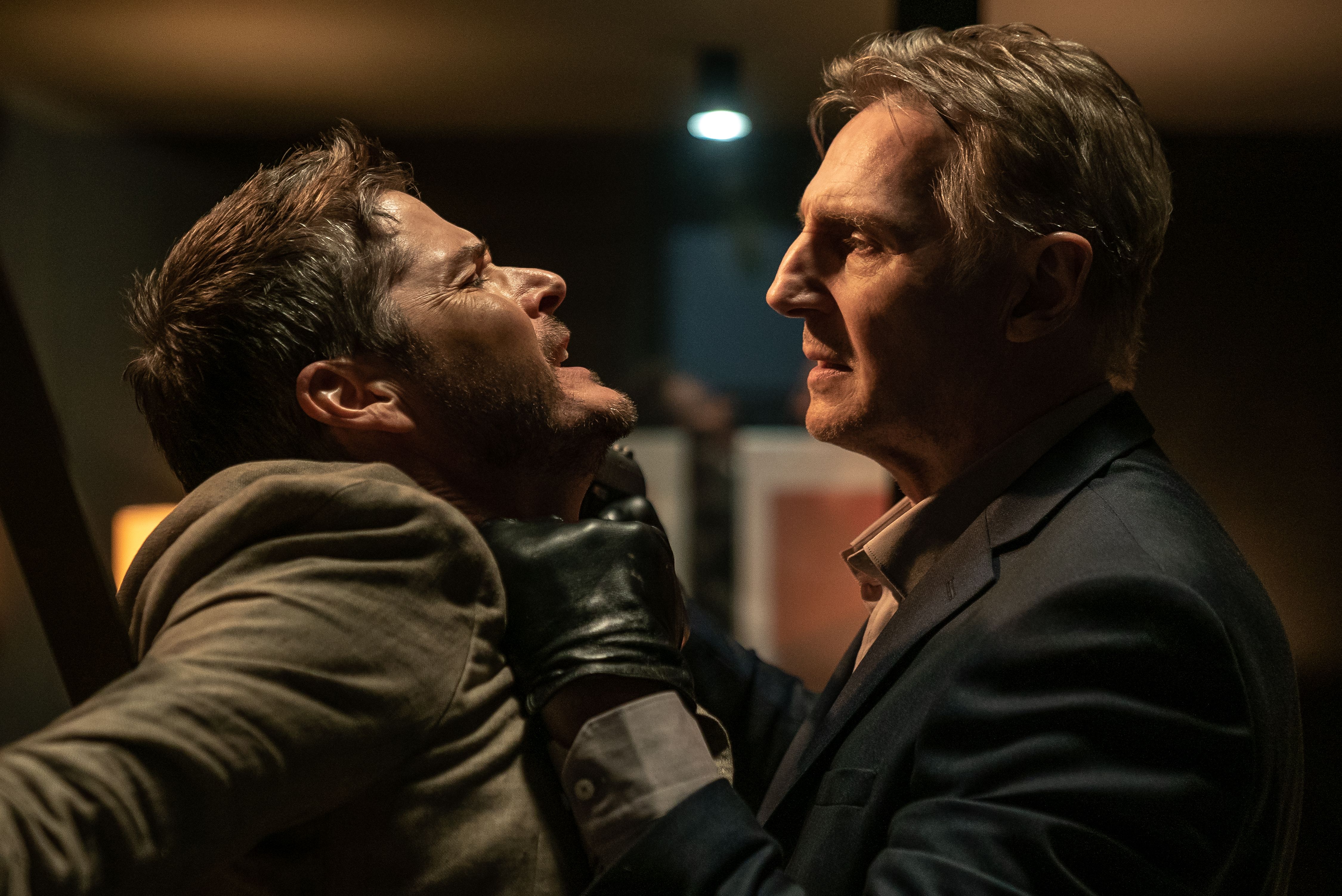 Director: Martin Campbell | Runtime: 114 minutes
Cast: Liam Neeson, Guy Pearce, Monica Bellucci, Harold Torres, Taj Atwal
see more : The Best Amazon Studios Original Movies, Ranked (April 2023)
Liam Neeson headlines this crime action thriller as a skilled but brooding assassin named Alex Lewis, who also suffers from early dementia. Alex is on the verge of retirement but is assigned one last job. But as it turns out, the job is something he would not do by principle. When he refuses to carry out his contract, he becomes the target of his employers as well as the FBI. To make things worse, he also starts to lose his memory. With all things going against him, Alex must go on the run to save himself and his target, while also dealing with the law. Based on the Belgian novel De Zaak Alzheimer by Jef Geeraerts, Memory (2022) is directed by The Mask of Zorro and Vertical Limit director, Martin Campbell and is also a remake of the Belgian film adaptation of the novel made by Erik Van Looy. Although you might not think Memory to be one of Neeson's best action films, it has all the right ingredients for a complete crime action flick, with high-speed chases, fighting scenes, and a bunch of adrenaline-rushing action pieces.
Ronin (1998)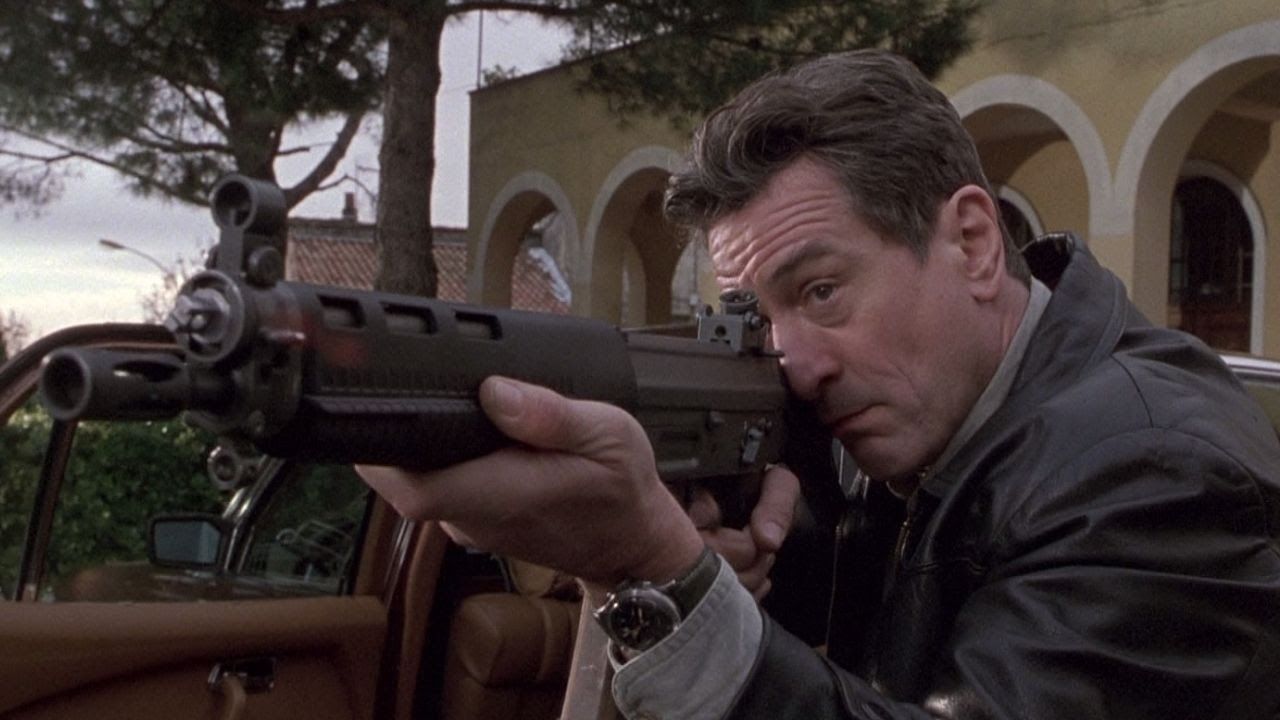 Director: John Frankenheimer | Runtime: 121 minutes
Cast: Robert De Niro, Jean Reno, Natascha McElhone, Stellan Skarsgård, Sean Bean
Popular filmmaker of the yesteryears, John Frankenheimer, a director known for his works like Birdman of Alcatraz, The Manchurian Candidate, and The Island of Dr. Moreau, among other popular titles, directs this 1998 film, in his second-last feature directorial. Robert De Niro leads this political action thriller as Sam, an ex-US intelligence officer who hires a team of special operatives to steal a heavily guarded and mysterious briefcase and prevent it from getting acquired by the Russians. The briefcase is technically the MacGuffin of the story, where the significance lies in Sam's ordeal in navigating the allegiances of his team members. On its release, Ronin (1998) became the second highest-grossing film in the US and was well received among critics and fans who praised the car chases, action sequences, and cast's performance, although there wasn't much appreciation for the main plot. Ronin also boasts an ensemble cast that includes Jean Reno, Sean Bean, Stellan Skarsgård, and Natascha McElhone, among others.
Guns Akimbo (2019)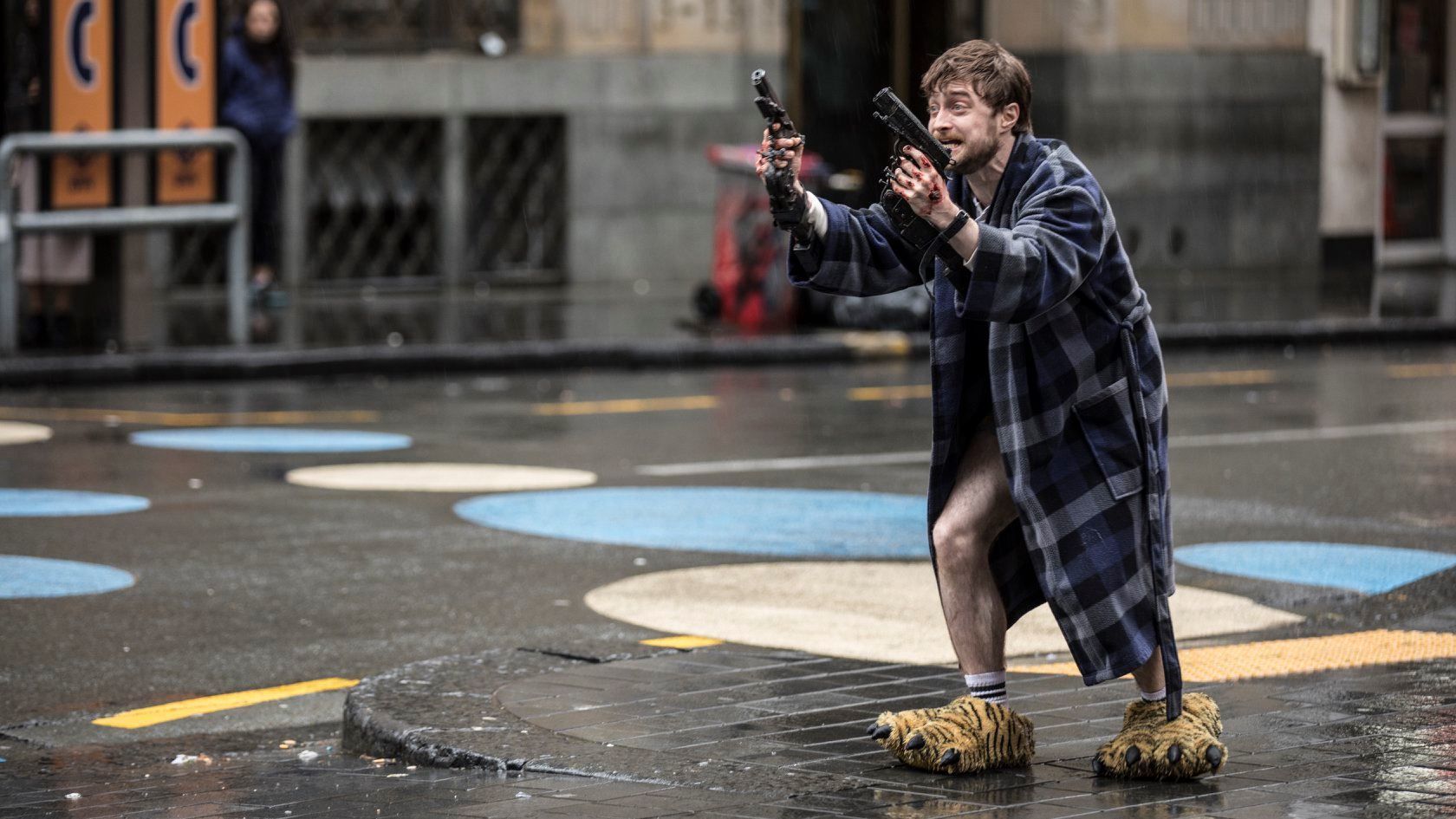 Director: Jason Lei Howden | Runtime: 95 minutes
Cast: Daniel Radcliffe, Samara Weaving, Ned Dennehy, Natasha Liu Bordizzo, Grant Bowler
This film should go out as a lesson for all those who are too fond of trolling and stirring things up online for no reason. Daniel Radcliffe as Miles is one such nerdy game developer who spends most of his time riling up other gamers and game developers with his comments. And then he makes the drunken mistake of doing the same thing to the popular underground fight club, Skizm, that broadcasts live (and illegal) death matches. As a response, the channel's owner, Riktor, decides to teach Miles a lesson and forces him to join the game in exchange for his life. With guns bolted to his palms and his life turned upside down, Miles must face his opponent, the game's trigger-happy star, Nix. If you have never seen the Harry Potter star in a dark, grungy action comedy, then Guns Akimbo (2019) might be a great first for you. Premiered at the 2019 TIFF, this film explores a lot of unique and futuristic cinematic elements like drone-captured live feeds, extreme death-level fighting championships, global streaming platforms for gladiatorial combat, and so on.
When a Stranger Calls (1979)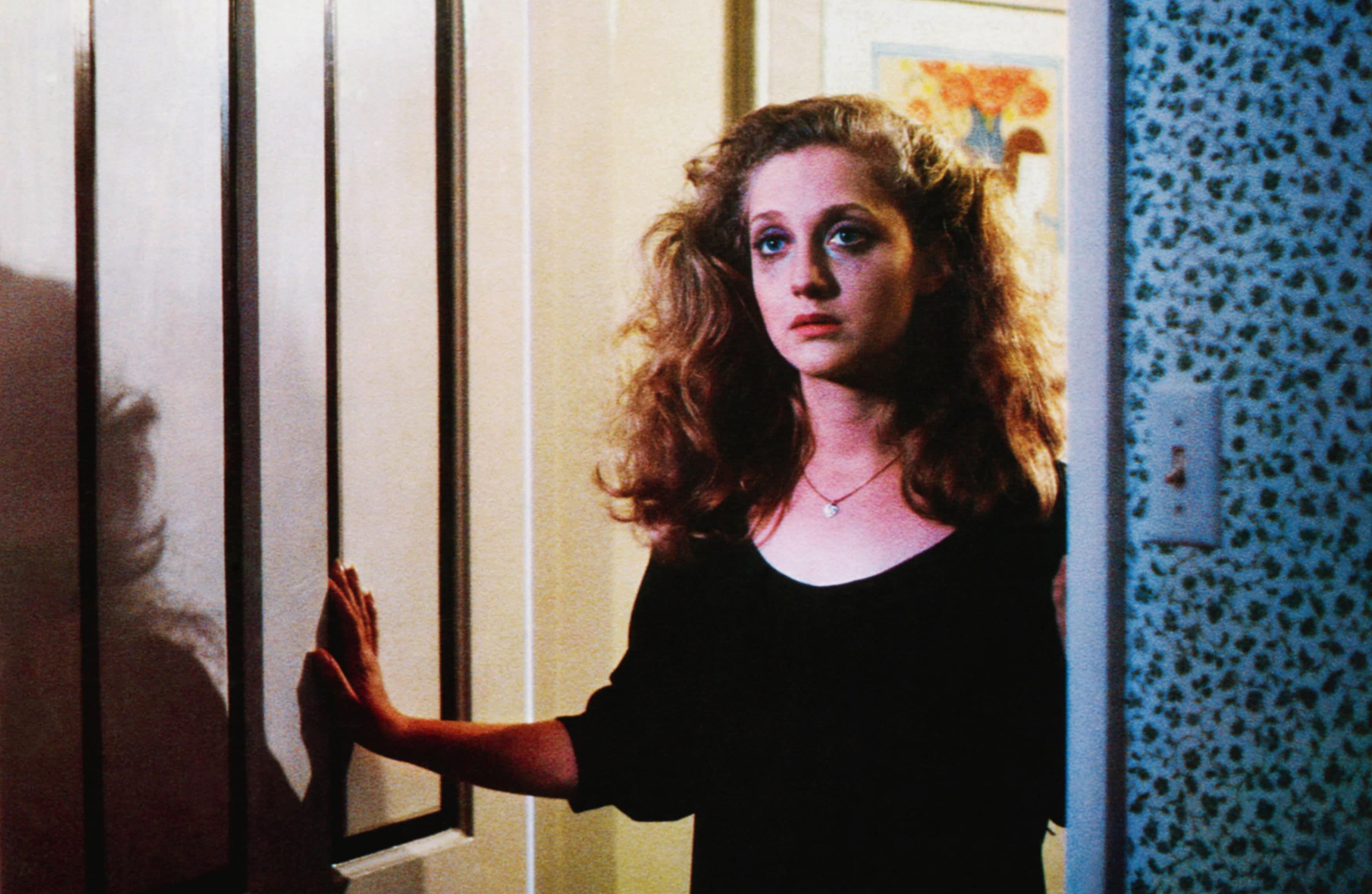 Director: Fred Walton | Runtime: 97 minutes
Cast: Carol Kane, Charles Durning, Colleen Dewhurst, Tony Beckley
Derived from the legend of "the babysitter and the man upstairs", When a Stranger Calls (1979) features Carol Kane as the protagonist, Jill Johnson. A high school student, Jill babysits for a wealthy family and receives strange and threatening phone calls preying on the children and her. When she calls the police, it's discovered that the calls are being made from inside the house. The first time around, this mysterious man, later found out to be a psychopathic merchant seaman, is caught and sent to a psychiatric hospital. Seven years later, he returns to torment Jill and her new family. With plenty of edge-of-the-seat moments and Jill's fight against her stalker, When a Stranger Calls can be called a suspenseful thriller that has all the potential to feed the crime thriller fan in you. The film is often considered a cult classic in the thriller genre and it became a template for the psychopathic characters that we see in movies like Halloween and Scream. In 2006, director Simon West made a remake with Camilla Belle portraying the character of Jill.
Lansky (2021)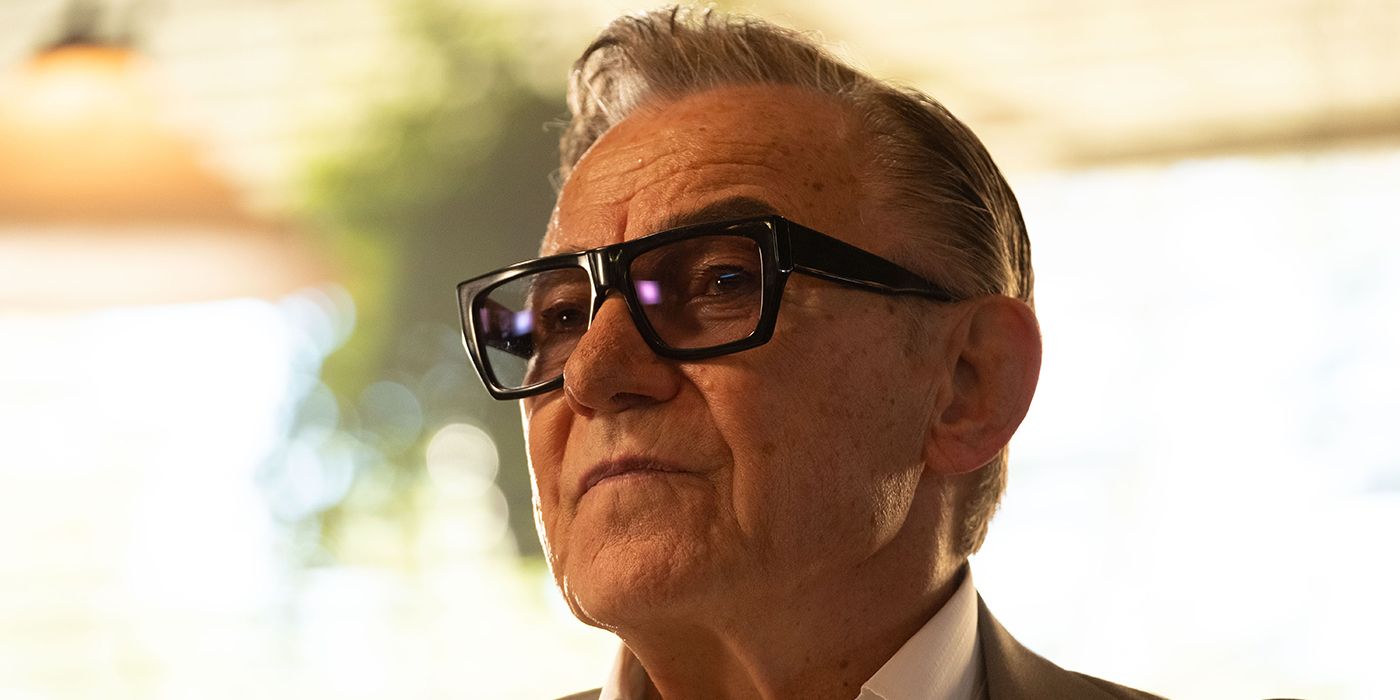 Director: Eytan Rockaway | Runtime: 119 minutes
Cast: Harvey Keitel, Sam Worthington, John Magaro, AnnaSophia Robb, Minka Kelly
Lansky is mere proof of why Harvey Keitel is most recognized for portraying morally complex and tough characters, especially in gangster films. In this 2021 biographical crime drama, Keitel portrays Meyer Lansky, a character based on the real-life mob accountant of the same name who was infamous for his vast gambling empire and strong influence with the Italian-American mafia. He was believed to be the most financially successful gangster in American history but was never found guilty of any major crime. The biopic's plot follows the notorious kingpin as he waits out his last days. Trying to track down his hidden wealth, the FBI leaves no stone unturned, including setting up a down-on-luck writer, David Stone, to interview Lansky and get all the details. And Lansky talks, in a detailed, intricate tale that explores his rise to power, recounting his past and untold truth, his involvement with Murder, Inc. and the National Crime Syndicate. But how much of all this is true? Lansky's narration style echoes elements of Keyser Söze from The Usual Suspects, but as is classic of Keitel, he knocks the character out of the park with his exceptional and gritty performance.
Pulp Fiction (1994)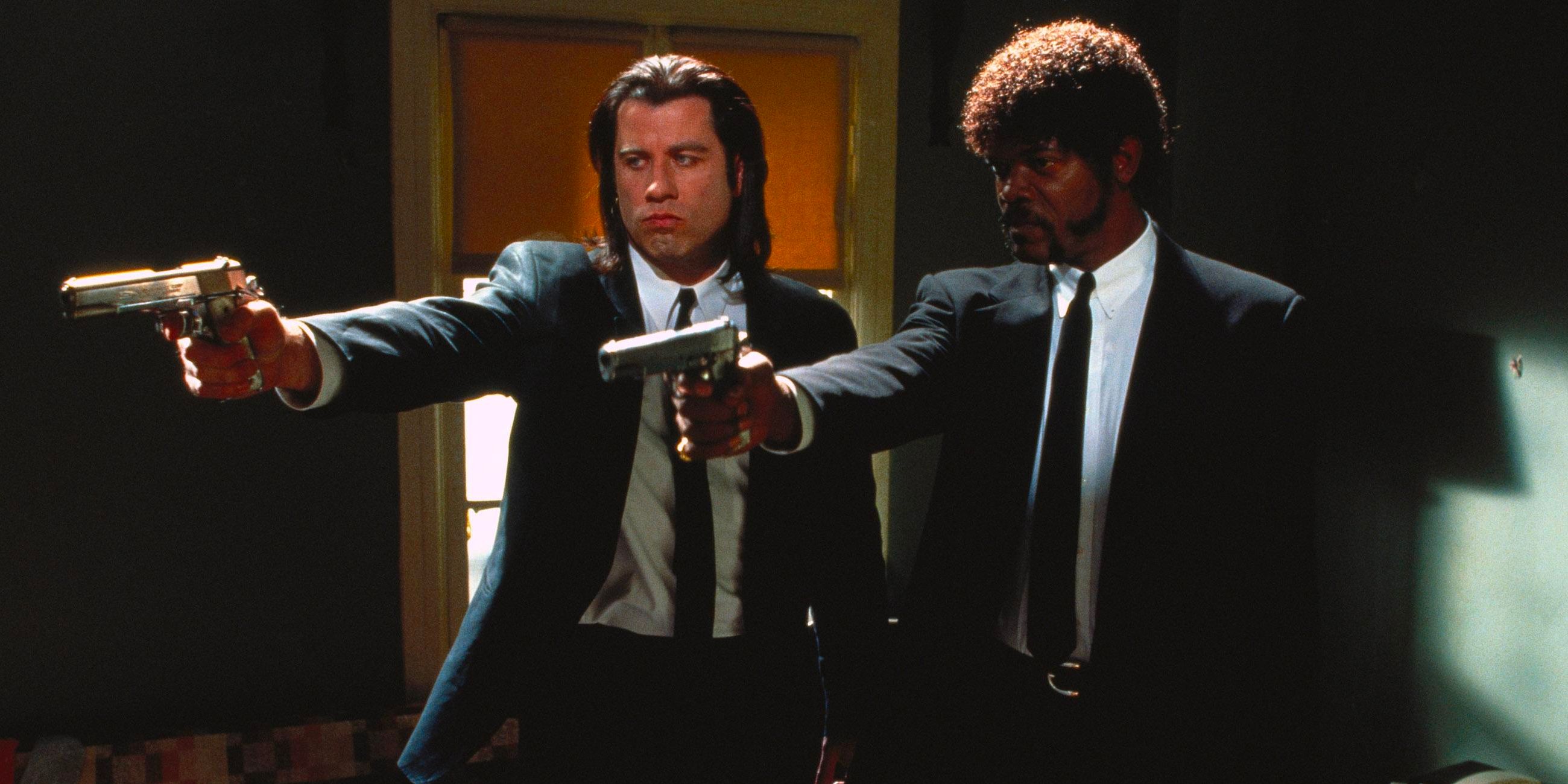 Director: Quentin Tarantino | Runtime: 154 minutes
Cast: Uma Thurman, John Travolta, Bruce Willis, Samuel L. Jackson, Harvey Keitel
You haven't seen a good crime film if you haven't seen Pulp Fiction. And if you have never seen a Quentin Tarantino film, then nothing is a better first than this Academy Award-winning 1994 feature. Tarantino wrote and directed this film from a story conceived by him and Roger Avary and stars an ensemble cast that includes Uma Thurman, Samuel L. Jackson, John Travolta, and Bruce Willis, among others. The film's plot follows three interconnected stories of crime in Los Angeles, each with a different protagonist. A series of events intertwine the lives of hitman Vincent Vega and his partner Jules Winnfield, with Butch Coolidge, an aging prizefighter; Mia Wallace, gangster Marsellus Wallace's wife, and Vincent and Jules' boss; and two small-time criminals, Yolanda and Ringo, in a punchy, quirky story of violence and redemption. Pulp Fiction's title is said to be inspired by mid-20th century pulp magazines and crime novels popular for graphic representation of crime and hard-hitting dialogues. On its release, Pulp Fiction was a huge commercial and critical success, with praises for the script, narrative, and most importantly, Travolta, Jackson, and Thurman's performances, and remains a benchmark of postmodern films.
see more : The Best Drama Movies on Prime Video
The Boondock Saints (1999)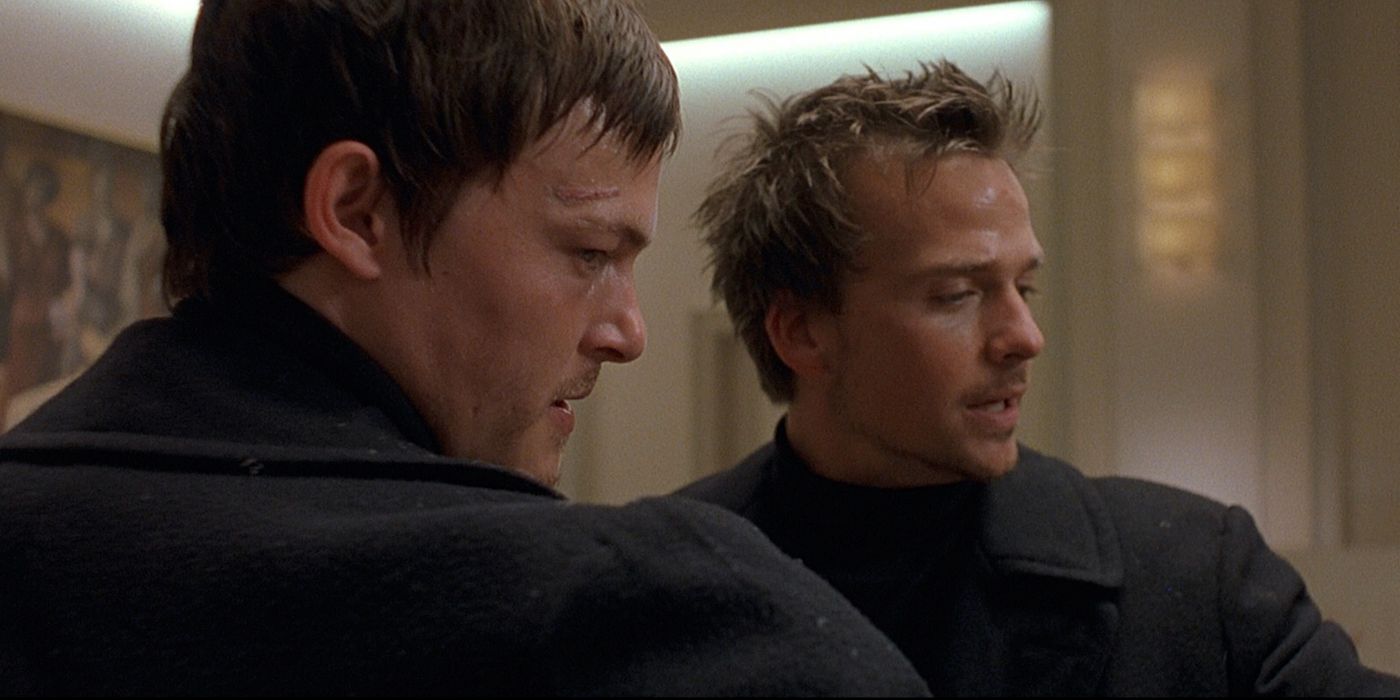 Director: Troy Duffy | Runtime: 108 minutes
Cast: Willem Dafoe, Sean Patrick Flanery, Norman Reedus, David Della Rocco, Billy Connolly
Not all vigilante stories come from billion-dollar franchises and The Boondock Saints is a great instance of that. This 1999 film by Troy Duffy follows twin brothers Connor and Murphy MacManus, played by Sean Patrick Flanery and Norman Reedus respectively, and their attempts to save their hometown. After killing two Russian mafia members in self-defense, the twins realize that they can do a lot more and set out with their friend, Funny Man, to save Boston from crime and criminals, while an FBI Special Agent Paul Smecker, played by Willem Dafoe, gets on their tail. The Boondock Saints was neither a commercial nor a critical success. But in the years following its release, the film gained a cult following and extended to other media. In 2009, Duffy released a sequel, The Boondock Saints II: All Saints Day, where the MacManus twins return to Boston and continue their exploits. A two-part comic book sequel was also released in 2010, written by Duffy, and includes some events not featured in the films.
Face/Off (1997)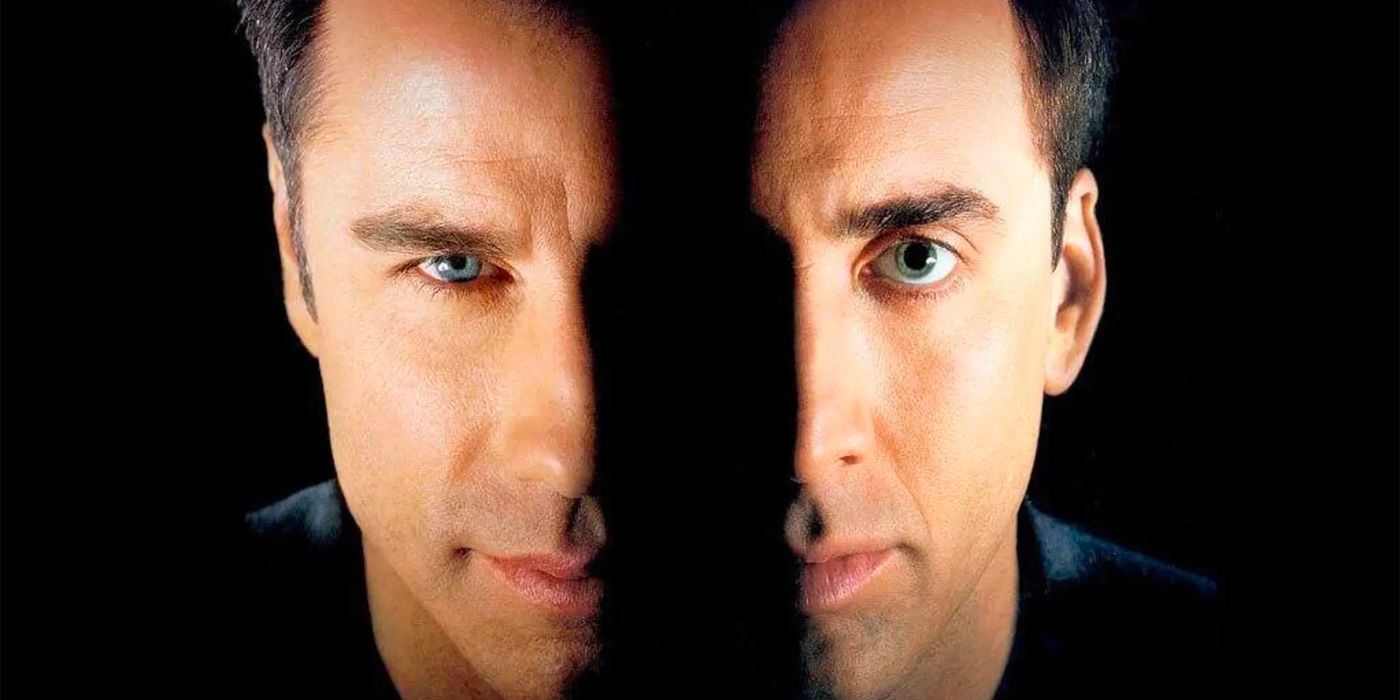 Director: John Woo | Runtime: 133 minutes
Cast: John Travolta, Nicolas Cage, Joan Allen, Gina Gershon, Alessandro Nivola
You can love it or hate it, but you can't deny that this 1997 sci-fi action thriller film remains one of the most iconic films of both Nicolas Cage and John Travolta's acting careers. With two of Hollywood's legends pitted against each other, this film is nothing short of a modern classic that never seems to get old, and hence, a must-watch. Directed by John Woo, best known for his Hollywood productions like Broken Arrow starring Travolta, Mission: Impossible 2, and Paycheck, Face/Off (1997) follows FBI agent Sean Archer (Travolta) who is obsessed with hunting down the terrorist who killed his son, Castor Troy (Cage). After Troy is injured in a plane crash, Archer undergoes surgery to look like Troy and infiltrate his life. But trouble brews when Troy wakes up from his coma and impersonates Archer in turn. On its release, Face/Off was a huge success and ended up becoming the 11th highest-grossing film of 1997. It was also nominated at the Academy Awards, with critical acclaim for both Cage and Travolta's performances and for the highly stylized action set pieces, which were way ahead of their time. The action thriller went on to become a cult film and is regarded as one of the best films by Woo. In 2021, it was reported that Adam Wingard is set to direct a Face/Off sequel, currently in early development.
My Cousin Vinny (1992)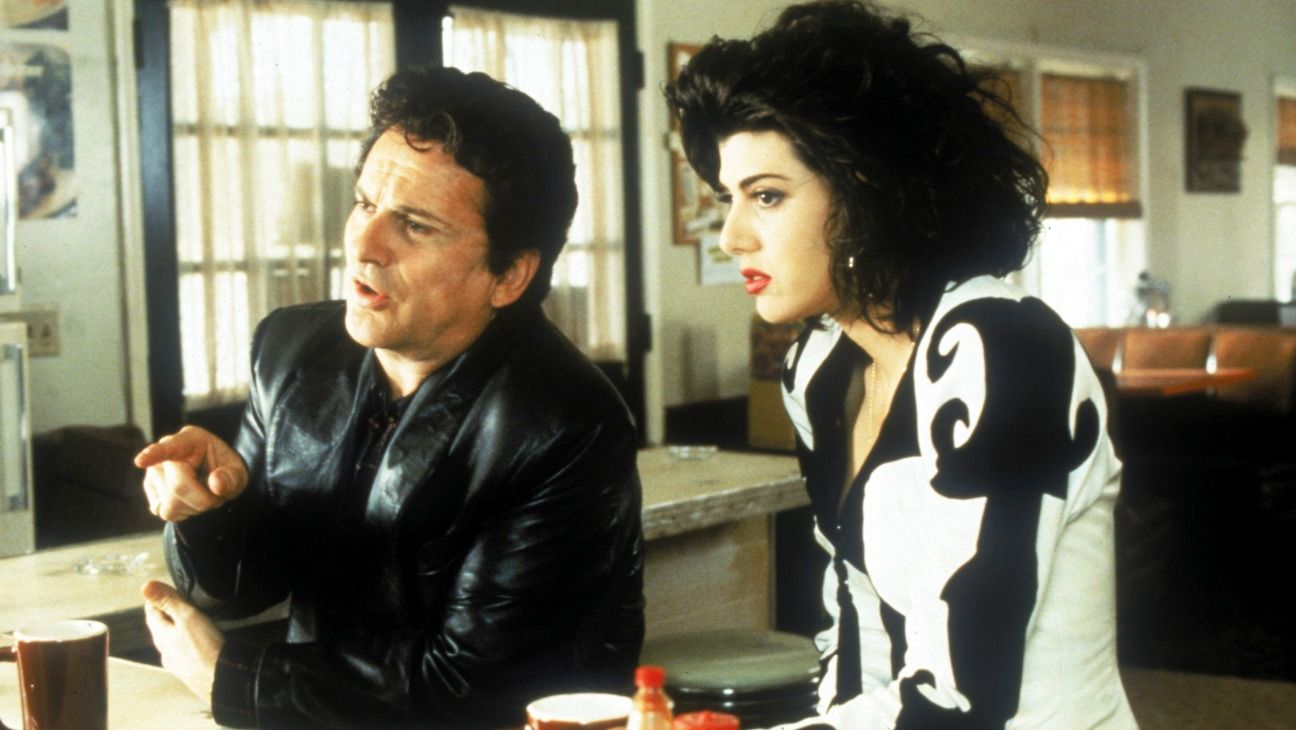 Director: Jonathan Lynn | Runtime: 119 minutes
Cast: Joe Pesci, Ralph Macchio, Marisa Tomei, Mitchell Whitfield, Fred Gwynne
Joe Pesci might be known for his long-time collaboration with Martin Scorsese and for playing strange, tough, and morally questionable characters. But My Cousin Vinny sees the Goodfellas star in a role you usually don't expect him to play. Believed to be one of the most popular crime comedy films of all time, My Cousin Vinny features Pesci as the titular Vinny, a newbie lawyer. After his cousin Billy and his friend Stan are accused of a murder they did not commit, Vinny sets out to defend the two young New Yorkers in his first-ever courtroom trial. But the highlight of the movie is Vinny's fiancée, Mona Lisa Vito, played by Marisa Tomei, in a brilliant performance that won her an Academy Award. The bumbling Vinny and the loud and explosive Mona Lisa have an electrifying on-screen chemistry that ends up delivering a hilarious courtroom comedy that remains a classic for fans. The film also marks the final appearance of Fred Gwynne, who plays Judge Chamberlain Haller. My Cousin Vinny was a massive box office success and gained a lot of critical acclaim, mostly for Pesci, Tomei, and Gwynne's performances.
The Whistleblower (2010)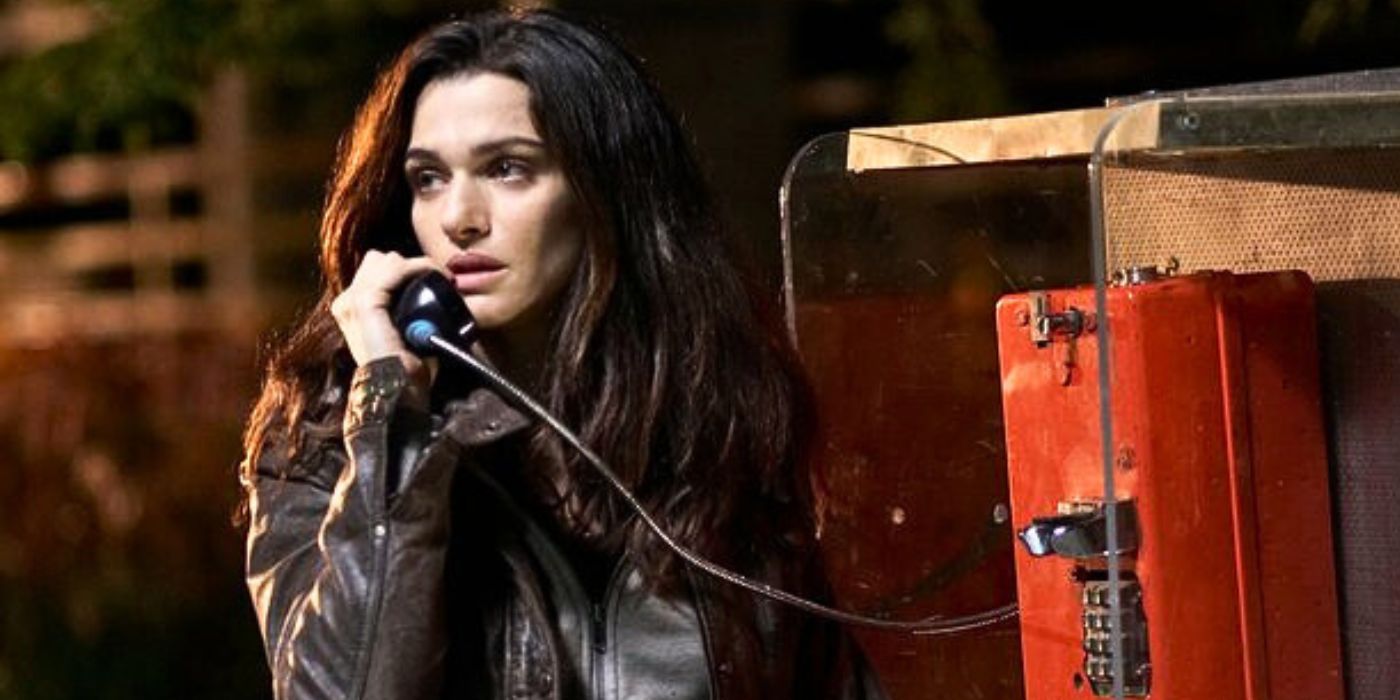 Director: Larysa Kondracki | Runtime: 112 minutes
Cast: Rachel Weisz, David Strathairn, Nikolaj Lie Kaas, Anna Anissimova, Vanessa Redgrave
Directed by Canadian filmmaker Larysa Kondracki in her directorial debut, The Whistleblower (2010) is inspired by real-life events of Nebraska police officer Kathryn Bolkovac when she was working for DynCorp International. The biopic follows Kathryn as she accepts a job offer at United Nations International Police in post-war Bosnia and Herzegovina for a private firm called Democra Security. During her stint, she discovers a sex trafficking ring that facilitated the company employees. When Kathryn decides to uncover the truth, she gets fired but is determined to bring the operation down and blow the company's cover. Although the film is said to be a fictionalization of facts, most of it is accurate with some information being withheld from the film. Rachel Weisz plays the role of Kathryn while Vanessa Redgrave stars as Madeleine Rees, the British lawyer and Secretary General of the Women's International League for Peace and Freedom, who defends Kathryn in her investigation and trial.
American Animals (2018)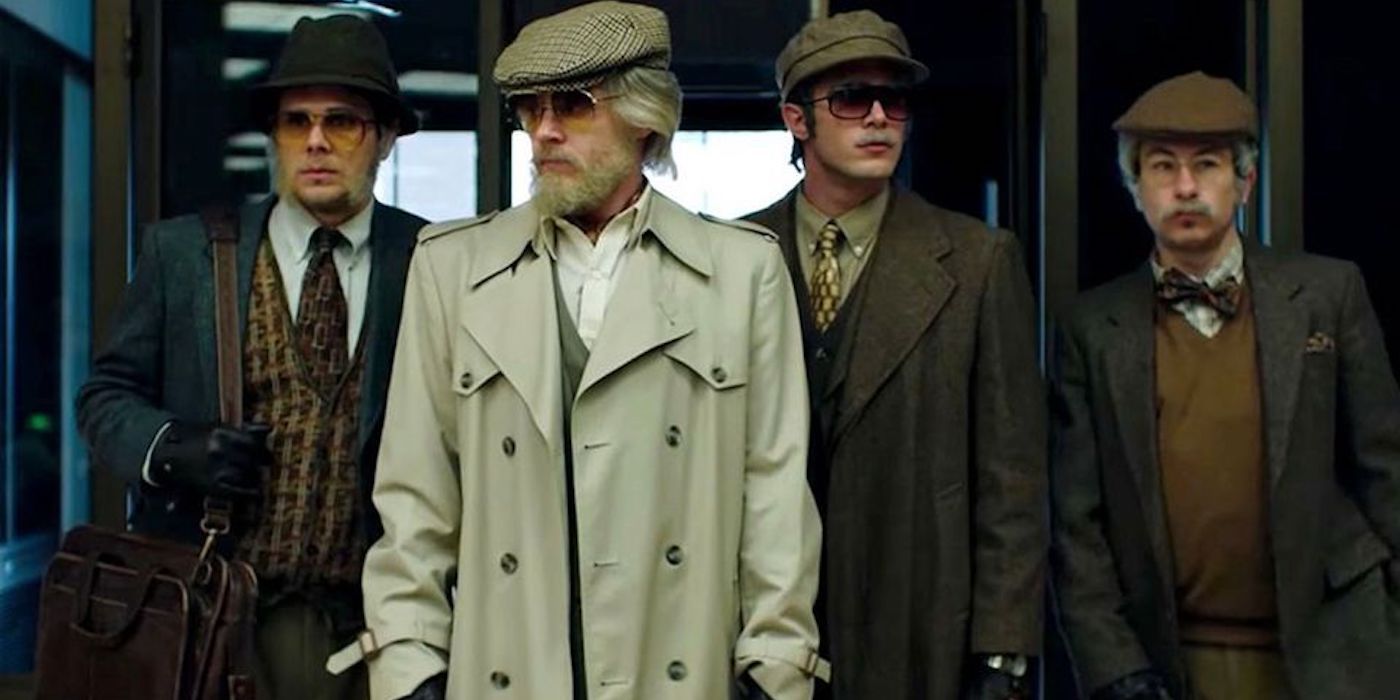 Director: Bart Layton | Runtime: 116 minutes
Cast: Evan Peters, Barry Keoghan, Blake Jenner, Jared Abrahamson, Ann Dowd
People are usually known to rob banks, stores, or galleries. But a library is not really a common heist target. American Animals (2018) tells a dramatized version of an actual heist that happened at Transylvania University in Kentucky in 2004. The plot follows four college friends, Spencer, Warren, Eric, and Chas, who live a mediocre life in Kentucky. After Warren takes a trip to Transylvania University, he discovers many rare and valuable books at the school's library and plans to steal them with his friends. Considered to be one of the most daring art heists of the country, this adventure also makes the four young men question their life's purpose and whether this excitement is but a failed attempt to fulfill the great American dream. On its release, American Animals received positive reviews from critics and was appreciated for its script, acting, and unique storytelling, which combines fiction and documentary-style narration with real people. The crime thriller film also won several awards for its screenplay and editing.
Source: https://dominioncinemas.net
Category: Amazon