When it comes to family-friendly movies, the streaming service Disney+ absolutely delivers. This is especially handy during the holidays when folks are looking for the best Christmas movies to watch with family, friends, or furry companions. The selection of holiday fare on Disney+ is unsurprisingly filled with straight-up classics that refuse to get old as well as some other less famous movies that are no less fun. So we've gone through the Disney+ library to pull out the best of the best.
Below, check out our list of the best Christmas movies on Disney Plus right now. For even more recommendations, see our lists of the best movies on Disney+, the best TV shows on Disney+, and the best Christmas movies on Netflix and HBO.
Editor's note: This article was updated December 22nd to include The Nutcracker and the Four Realms.
The Santa Clause (1994)
Run Time: 1 hr 47 min | Director: John Pasquin
Cast: Tim Allen, Wendy Crewson, Judge Reinhold, Eric Lloyd, Larry Brandenburg, and David Krumholtz
Of course The Santa Clause had to be on here. This 1994 family comedy is a staple of the holiday season, but it's a swell watch year-round. The film stars Tim Allen as a single father who startles Santa Claus on his roof, killing him (in the most delicate of ways) and then inadvertently donning the suit to become the new Santa Claus. As hard as he tries to resist, his body begins morphing into Jolly Old Saint Nick as the elves at the North Pole try to ready the new Santa for his first Christmas. Along the way, he grows closer to his son and sheds some of the selfishness that made him kind of a crappy dad. It's all in all a pretty heartwarming story with a really terrific Christmas spirit. There's a reason it's a holiday classic. – Adam Chitwood
The Nutcracker and the Four Realms (2018)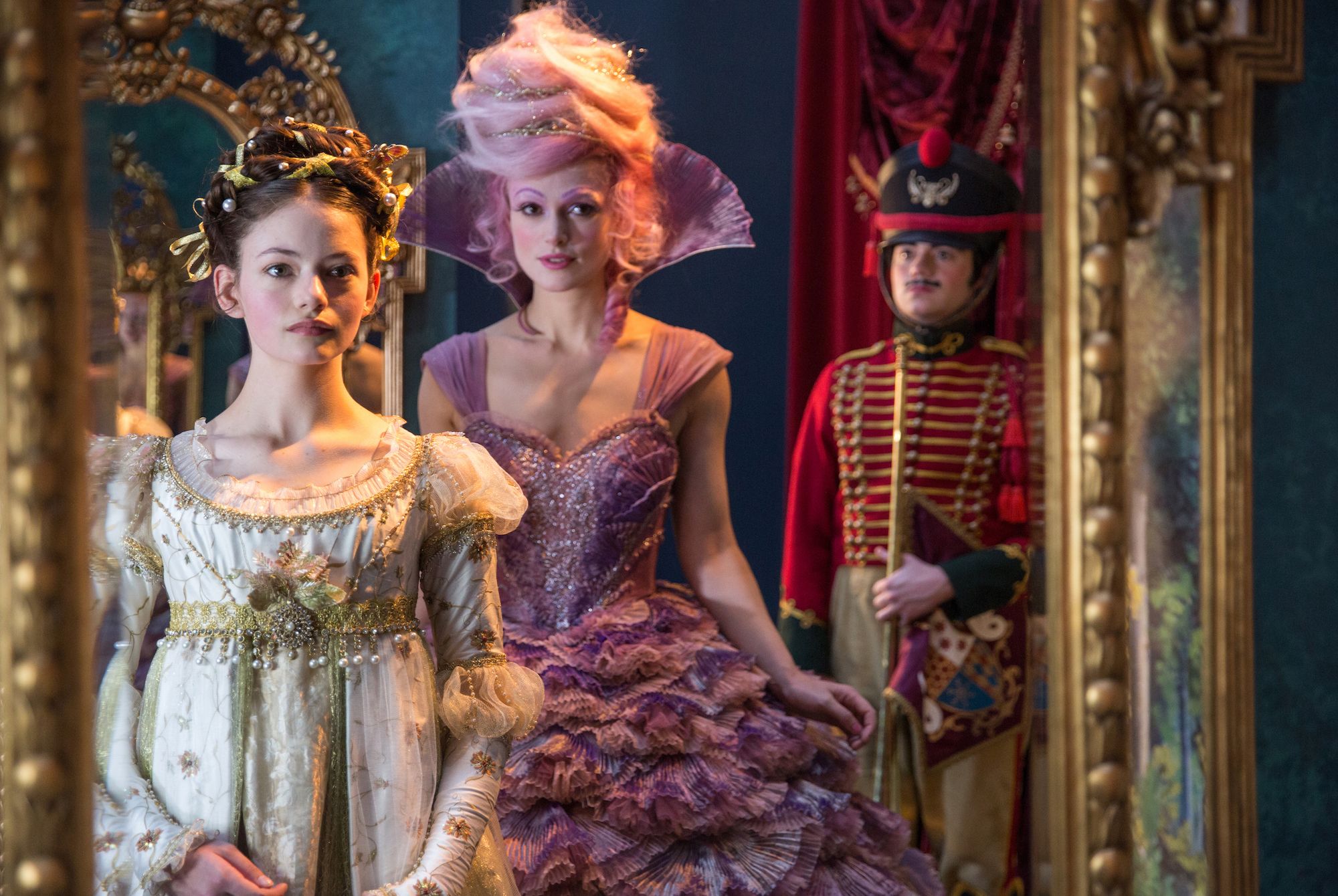 Run Time: 1 hr 39 min | Director: Lasse Hallström, Joe Johnston
Cast: Mackenzie Foy, Keira Knightley, Morgan Freeman, Helen Mirren
Inspired by the elegant ballet, The Nutcracker and the Four Realms gracefully tells the story of a young girl mourning the loss of her mother during Christmastime. The Nutcracker and the Four Realms delicately maneuvers through whimsical sceneries, fantastical storytelling, and nimble balletic dance numbers. In addition to newcomer Mackenzie Foy as Clara, The Nutcracker and the Four Realms features highly talented stars like Helen Mirren and Morgan Freeman, as well as Keira Knightley as the iconic Sugar Plum fairy, with an undeniable performance from the incomparable Misty Copeland as the Ballerina Princess. The Nutcracker and the Four Realms is a gorgeous feast for the eyes, with unforgettable music to brighten the season. – Yael Tygiel
The Guardians of the Galaxy Holiday Special (2022)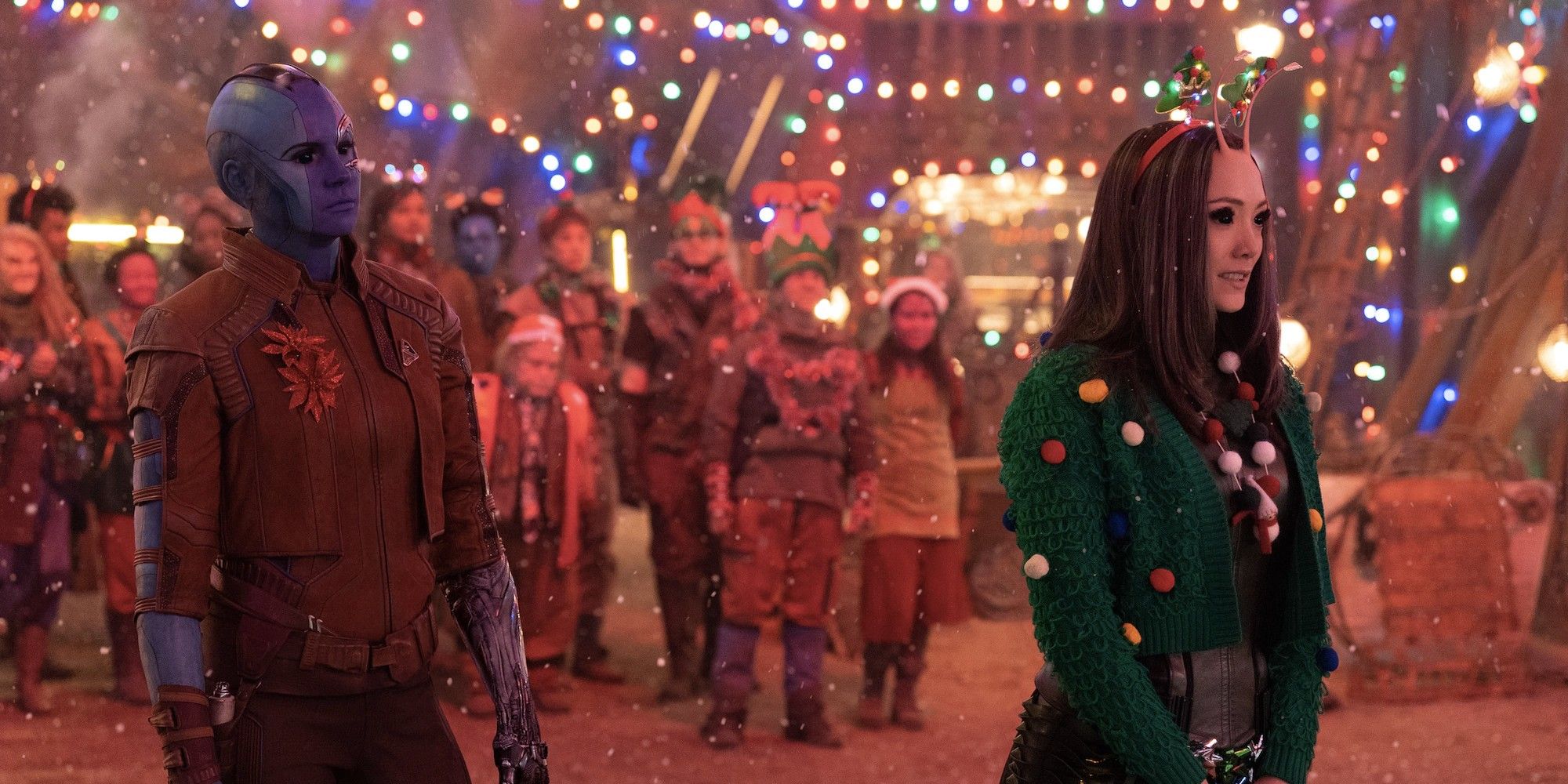 Run Time: 42 min | Director: James Gunn
Cast: Chris Pratt, Dave Bautista, Karen Gillan, Pom Klementieff
If you're looking for something short and sweet, look no further than The Guardians of the Galaxy Holiday Special. Featuring Star-Lord (Chris Pratt), Groot (Vin Diesel), Rocket (Bradley Cooper), and more, the story sees the group searching for the one and only Kevin Bacon, exploring many places around Hollywood to complete the task. Complete with silly shenanigans and heartwarming moments alike, this is a fun and festive watch for the whole family. – Taylor Gates
The Santa Clause 2 (2002)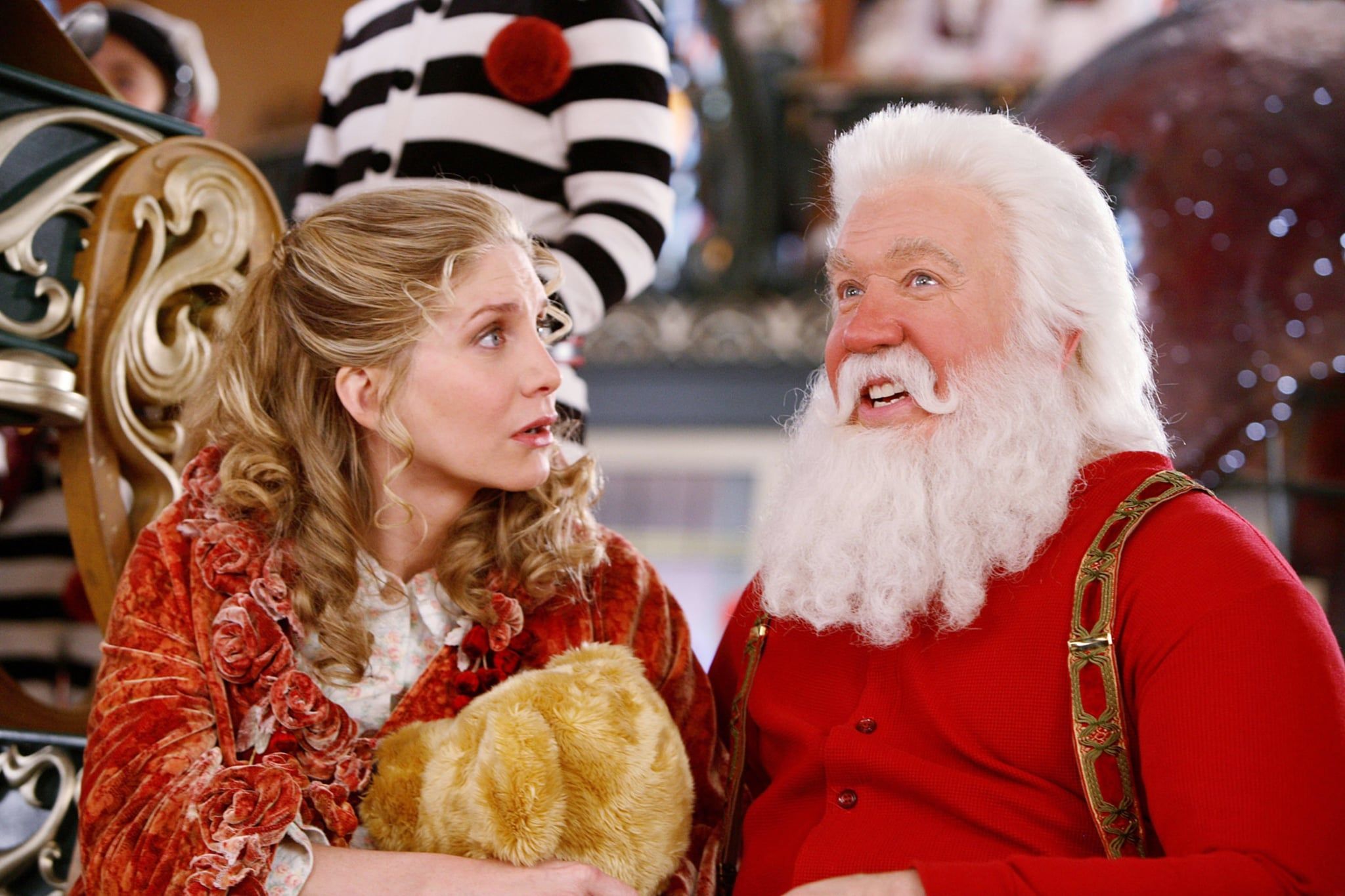 Run Time: 1 hr 44 min | Director: Michael Lembeck
Cast: Tim Allen, Elizabeth Mitchell, Judge Reinhold, David Krumholtz, Eric Lloyd, and Spencer Breslin
The entire Santa Clause trilogy is available on Disney+, and while The Santa Clause 3 is nearly unwatchable, the first sequel isn't all that bad. The film finds Tim Allen's Scott Calvin fitting comfortably into his role as Santa Claus, only to be confronted with a rule: he must find his own Mrs. Claus or else he won't be Santa anymore. While that plot may sound a bit… uncomfortable, the film is actually a fairly sweet romance as Scott falls for the principal at his son's school, played by Elizabeth Mitchell. Moreover, the movie paints Charlie as a troublemaker, struggling to come to terms with the reality of having your father be Santa. It doesn't quite have the magic or even the quality of jokes as the first film, but if you enjoy being in the word of these movies, The Santa Clause 2 isn't a terrible way to spend an hour and a half. – Adam Chitwood
Home Alone (1990)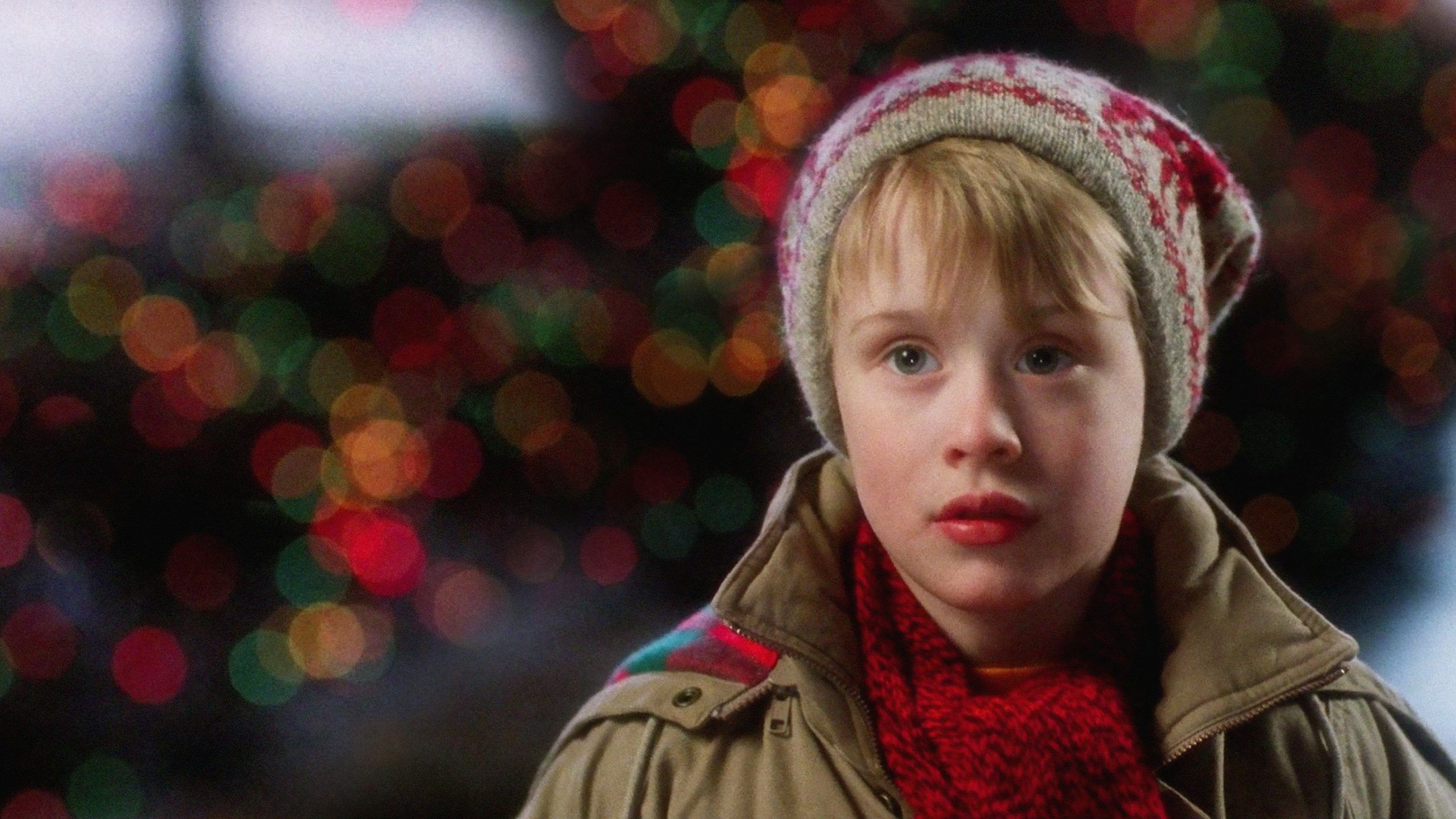 Run Time: 1 hr 43 min | Director: Chris Columbus
Cast: Macaulay Culkin, Joe Pesci, Daniel Stern, John Heard, and Catherine O'Hara
Truly one of the best Christmas movies ever made, and pure wish-fulfillment for kids who dream of having the house all to themselves. Macaulay Culkin is perfect as Kevin McAllister, a young boy who is accidentally left home alone when his family leaves for Florida during the holidays. Initially enthused by the notion of eating all the ice cream he wants, Kevin soon becomes lonely and scared when two burglers—played wonderfully by Joe Pesci and Daniel Stern—plan to rob the house. The film is pretty darn masterfully constructed by director Chris Columbus (who would go on to direct the first two Harry Potter movies), and the final is physical comedy gold. But what makes Home Alone special is how writer John Hughes gets to the heart of Christmas, and never judging a book by its cover. – Adam Chitwood
Home Alone 2: Lost in New York (1992)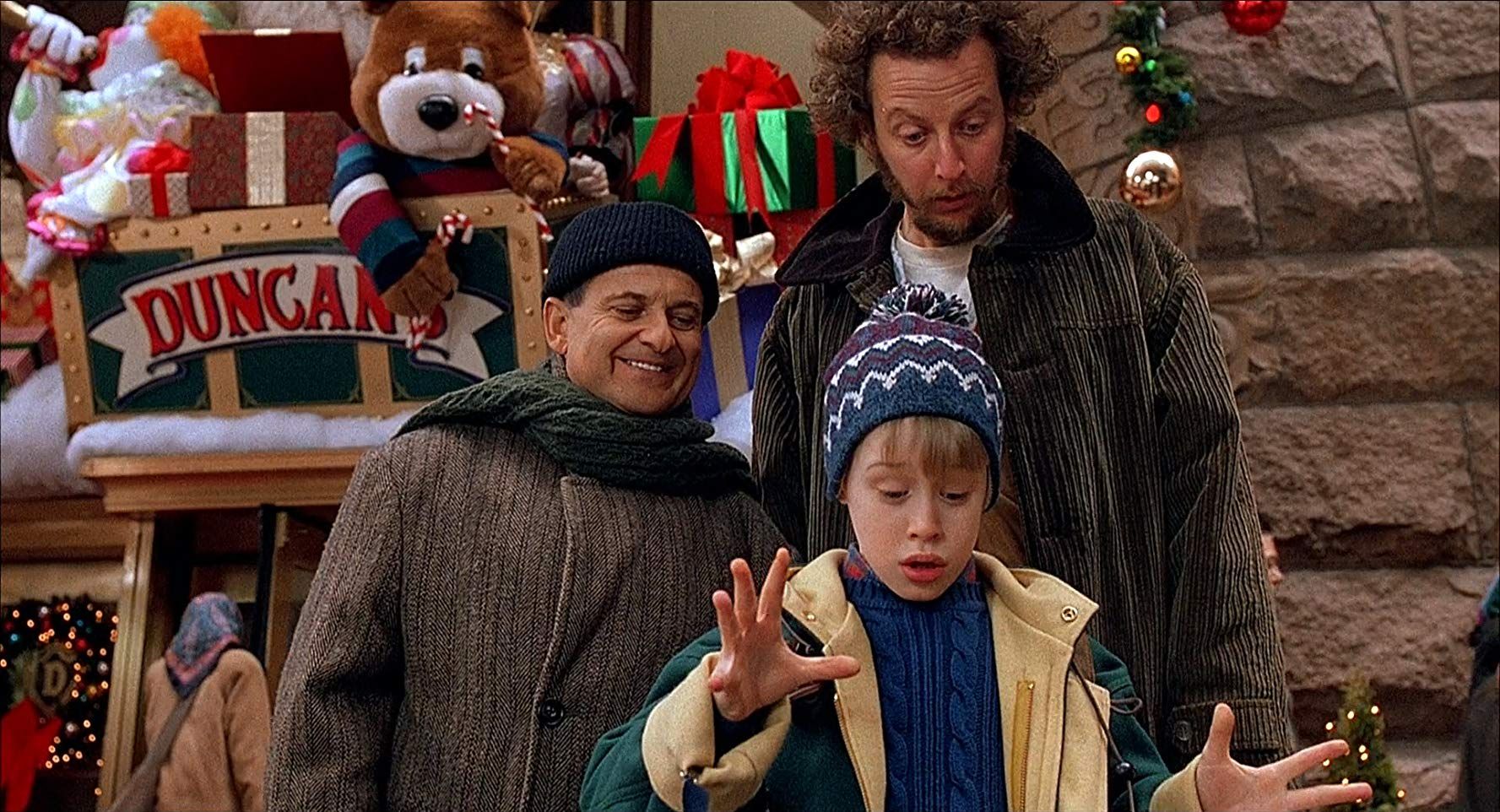 Run Time: 2 hr | Director: Chris Columbus
Cast: Macaulay Culkin, Joe Pesci, Daniel Stern, Tim Curry, John Heard, and Catherine O'Hara
Okay so yes, Home Alone 2: Lost in New York is essentially a remake of Home Alone – but it totally works. John Hughes and Chris Columbus both return to put Kevin McAllister on another solo adventure, this time reveling in the geography of New York City. If Home Alone nails the wish-fulfillment of being home alone, Home Alone 2 gets at that desire every kid has had to just go explore a big, exciting city by themselves. It's not quite as cohesively "good" as the first movie, but it's still a treat with an emotional center, and the stunt-filled finale does not disappoint. Seriously, the stunt-work in these Home Alone movies is some of the best ever put on film. – Adam Chitwood
Tim Burton's The Nightmare Before Christmas (1993)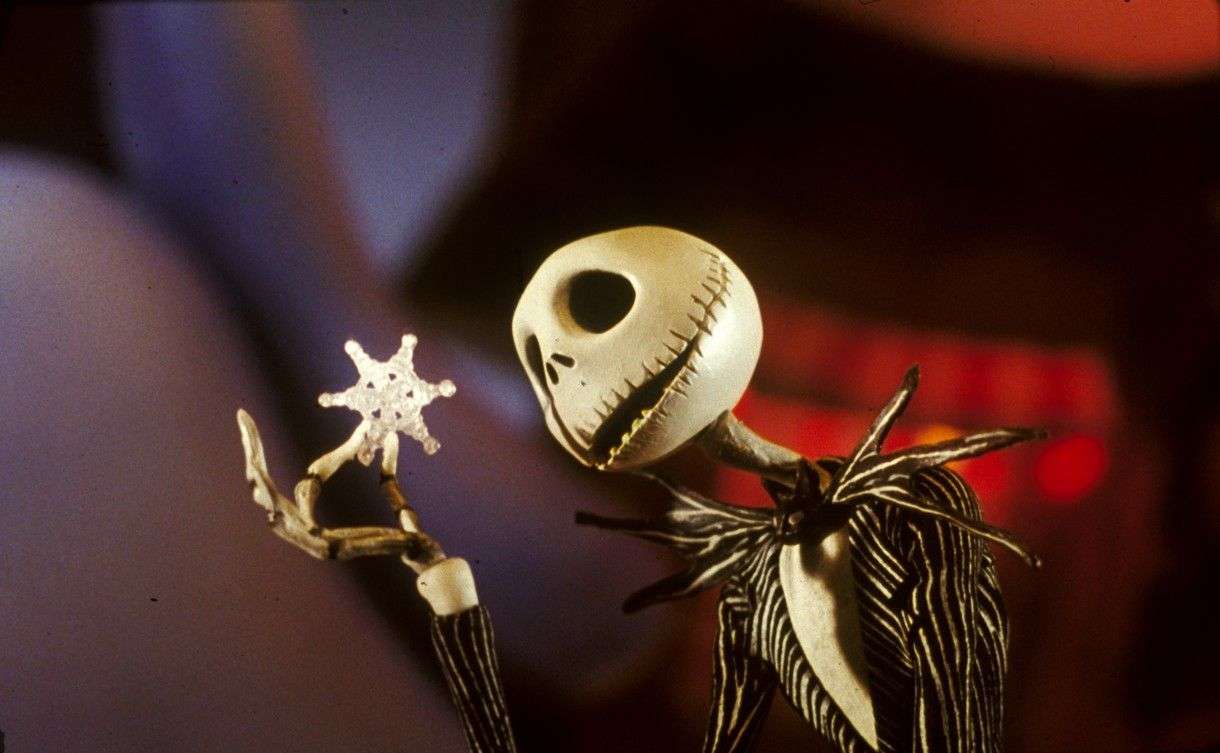 Run Time: 1 hr 16 min | Directed by: Henry Selick
Cast: Danny Elfman, Chris Sarandon, Catherine O'Hara, William Hickey
It's not fall/winter without Tim Burton's The Nightmare Before Christmas, which is technically a Disney movie (it was originally released through Disney's Touchstone Pictures banner). The perfect film to transition from that Halloween spirit into the hustle and bustle of the Christmas season, director Henry Selick's macabre and lovely 1993 stop-motion animated film still stands as a classic today. Spooky but not scary, moody but not gloomy. The tone is pitch-perfect, and the songs are downright addicting, as Nightmare Before Christmas tells the story of an outsider looking for a place to belong, but going about it in all the wrong ways. And while Jack Skellington may be the star of the movie, Sally is its beating heart. – Adam Chitwood
The Muppet Christmas Carol (1992)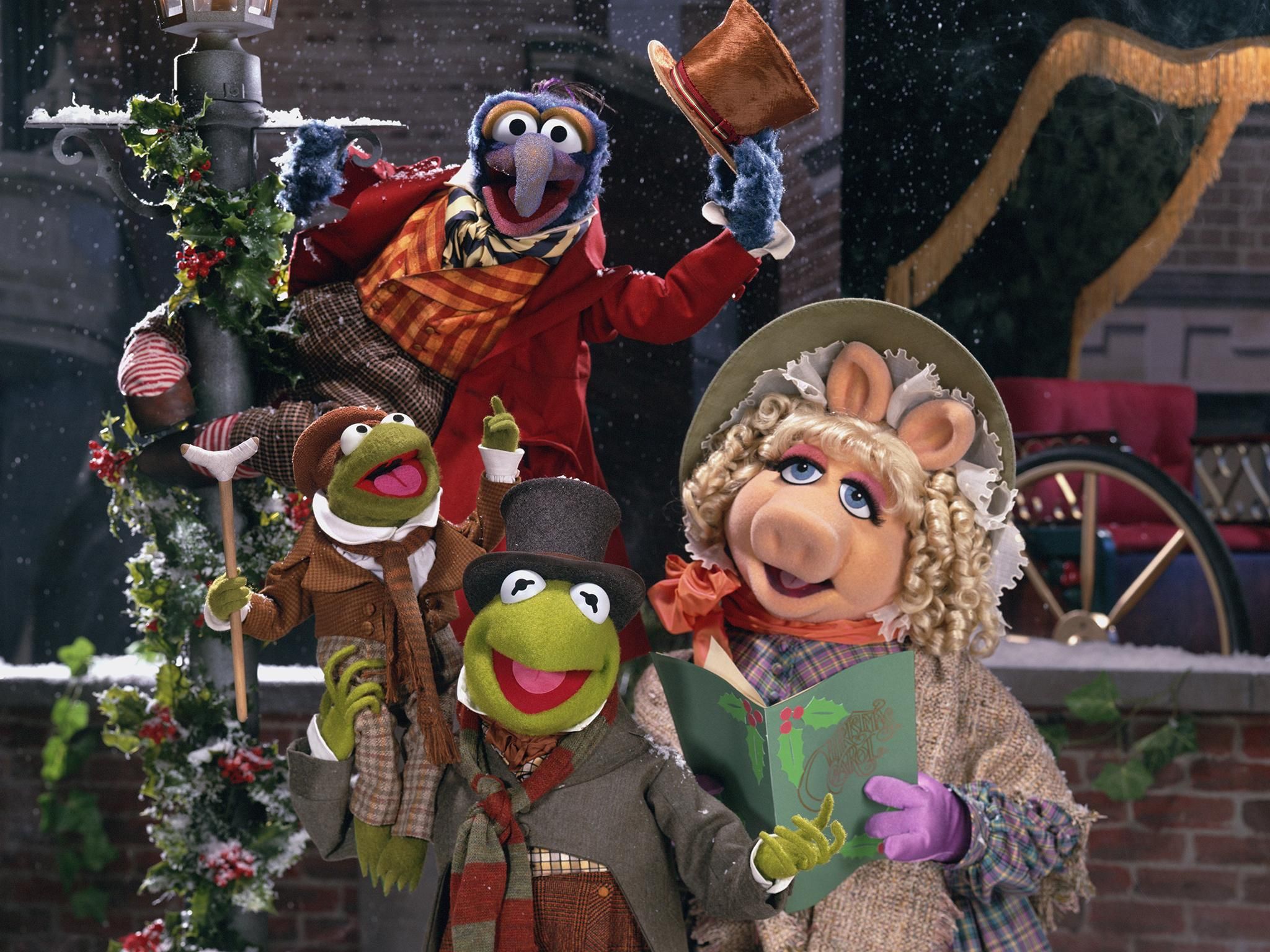 Run Time: 1 hr 25 min | Director: Brian Henson
Cast: Michael Caine and The Muppets
Arguably the best adaptation of the classic Charles Dickens tale A Christmas Carol comes courtesy of The Muppets. The Muppet Christmas Carol is an inspired, extremely Christmas-y delight of a film. Released in 1992, it finds Michael Caine filling the role of Ebenezer Scrooge, while Kermit is Bob Cratchit, Gonzo is the narrator, and a host of other familiar Muppet faces fill the roles of Dickens' story. The songs are positively delightful, and the production design is pretty tremendous, bringing this little Christmas village to life in vibrant, vivid form. Despite Scrooge's grumpy demeanor, this movie feels like a warm hug. – Adam Chitwood
I'll Be Home for Christmas (1998)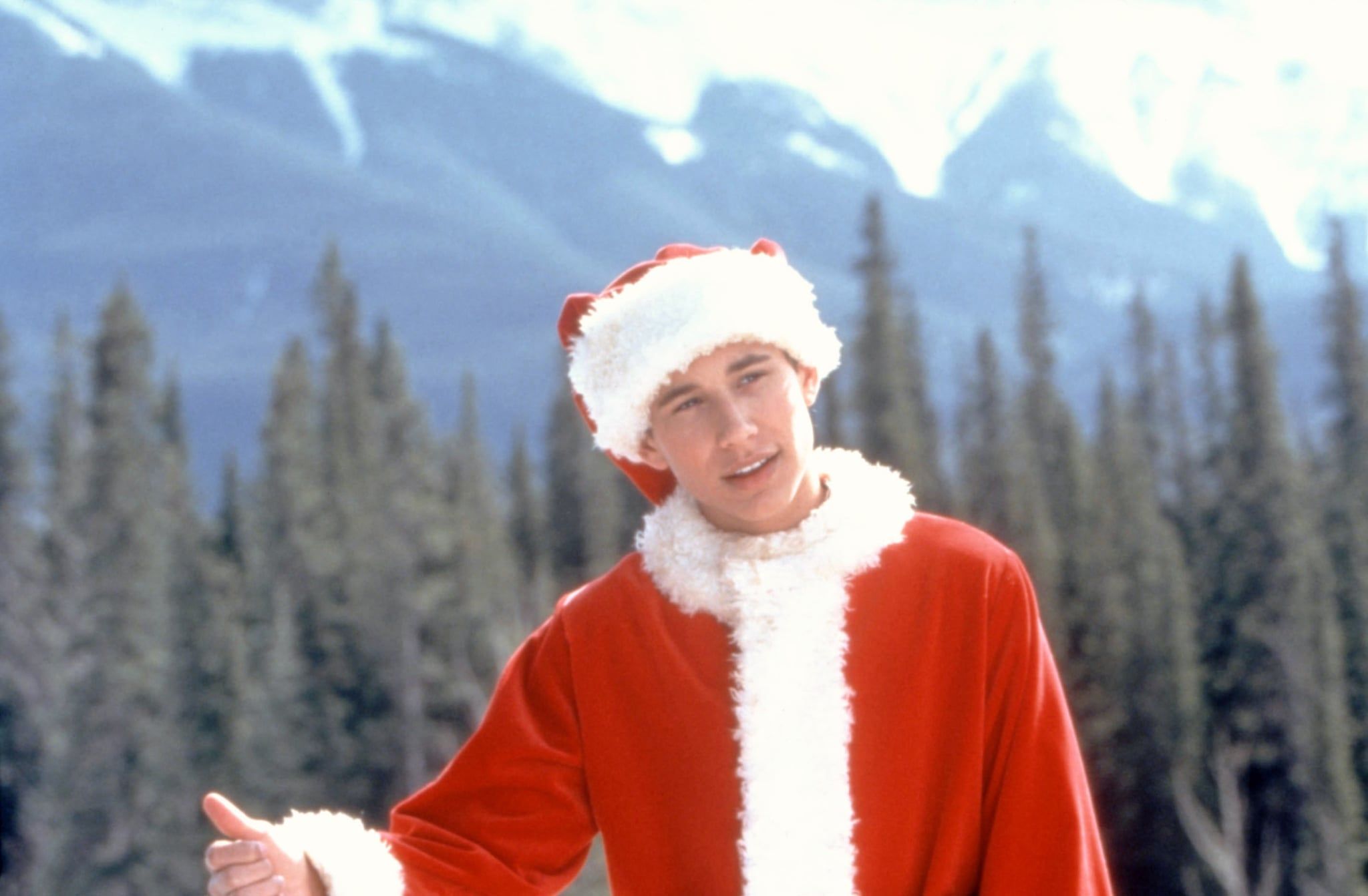 Run Time: 1 hr 26 min | Director: Arlene Sanford
Cast: Jonathan Taylor Thomas and Jessica Biel
If you're a 90s kid, chances are you fondly remember I'll Be Home for Christmas. This 1998 Disney movie came out when Home Improvement breakout Jonathan Taylor Thomas was hotter than Hansel (and as we all know, Hansel is so hot right now), and played up the actor's charms in what's kind of just a so-so Christmas movie. JTT plays a spoiled college kid who refuses to go home for Christmas—that is, until his father offers him his vintage Porche if he can make it by 6pm on Christmas Eve. A convoluted series of events leave JTT's character stranded and forced to drive from Los Angeles to New York with his angry girlfriend (Jessica Biel), and along the way he learns how to stop being a jerk. And maybe the true meaning of Christmas. – Adam Chitwood
Miracle on 34th Street (1947)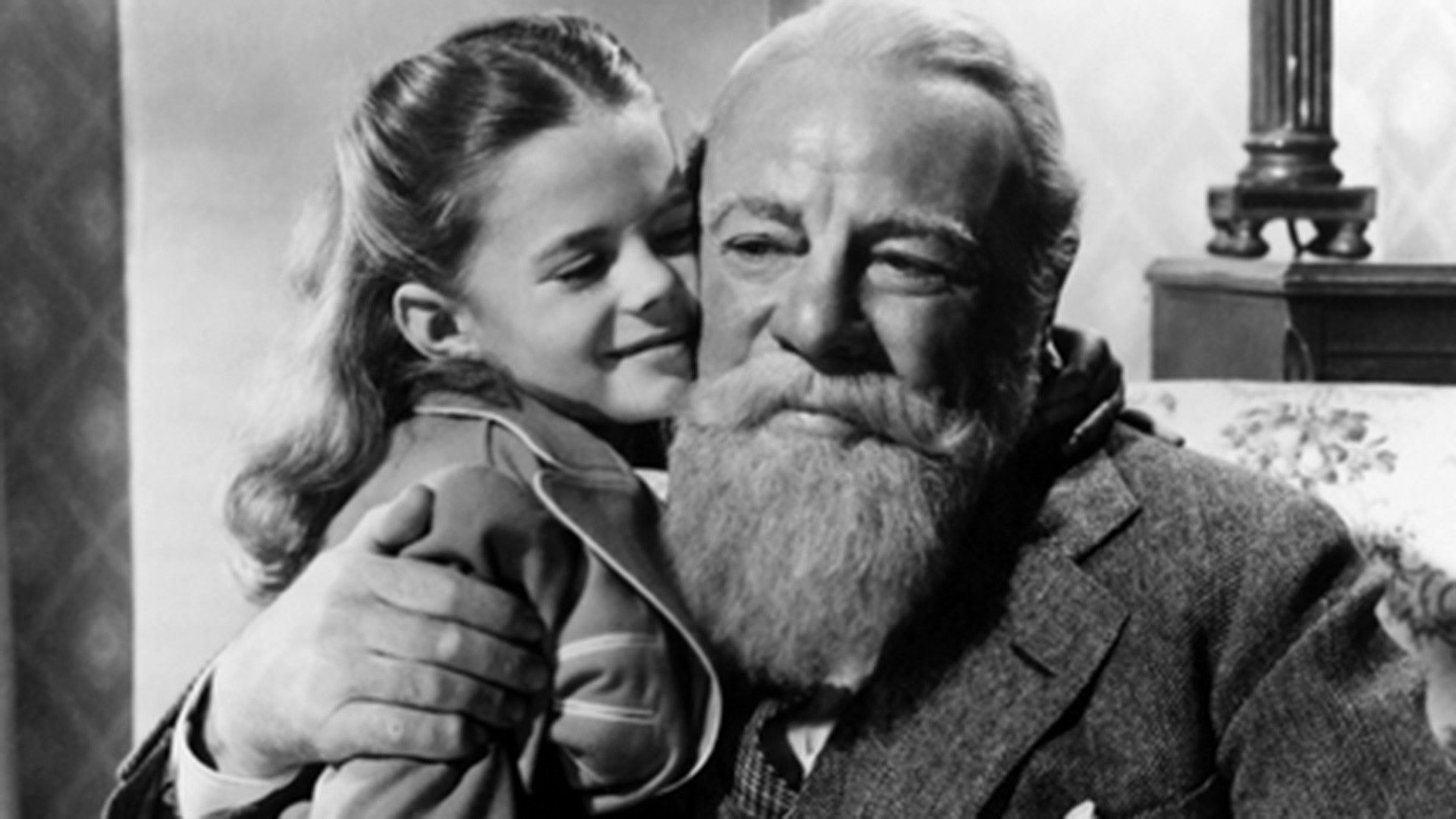 Run Time: 1 hr 41 min | Director: George Seaton
Cast: Maureen O'Hara, John Payne, and Edmund Gwenn
One of a few 20th Century Fox films included on Disney+, the 1947 film Miracle on 34th Street is a Christmas classic for a reason. The Oscar-winning film takes place between Thanksgiving and Christmas and follows a department store Santa Claus who claims to be the real deal. This poses a conundrum for department store event director Doris Walker (Maureen O'Hara), who has raised her daughter not to believe in fairy tales. But the trials and tribulations (yes there's an actual trial in this movie) that ensue may just make Doris a believer after all. – Adam Chitwood
Santa Paws 2: The Santa Pups (2012)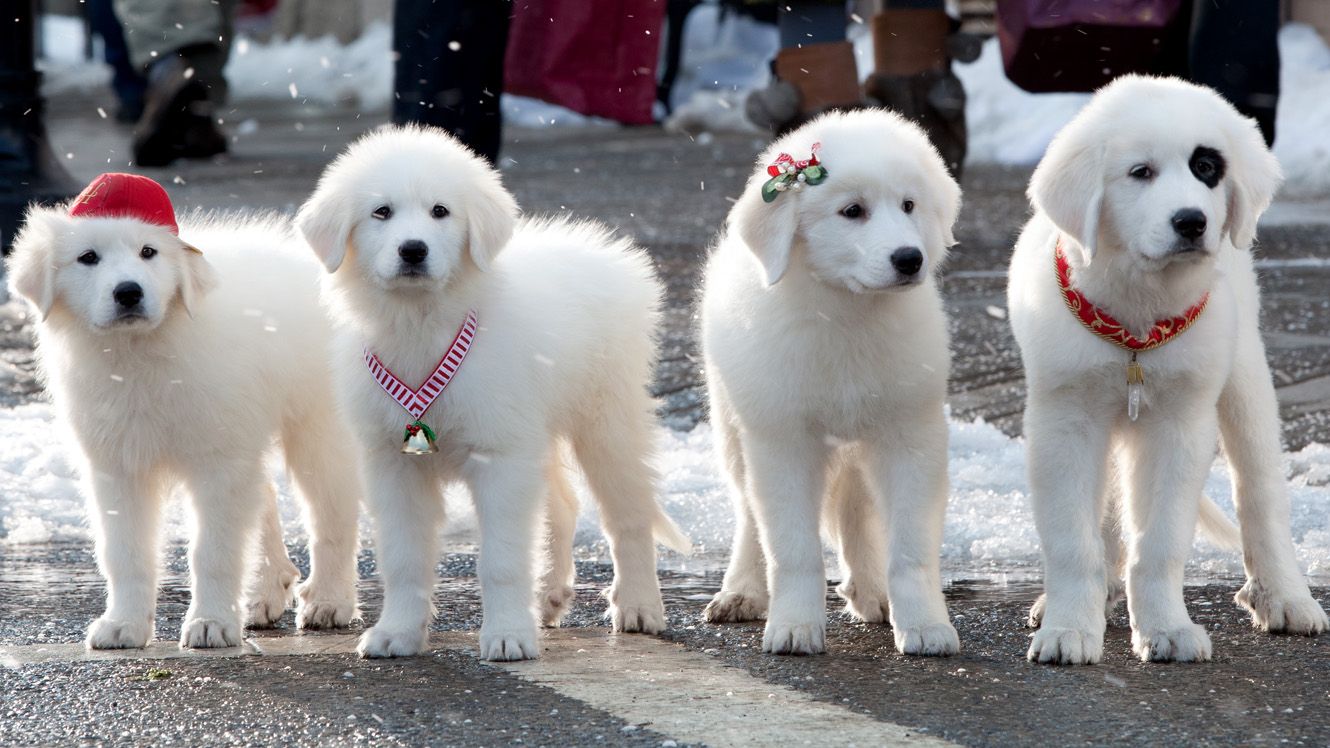 Run Time: 1 hr 28 min | Director: Robert Vince
Cast: Cheryl Ladd, George Newbern, Pat Finn, Danny Woodburn, Obba Babatunde
The sequel to The Search for Santa Paws, which is technically the sequel to Santa Buddies, Santa Paws 2: The Santa Pups is about a bunch of white, fluffy puppies doing Christmas stuff. That's really the only reason to watch it. It's just adorable. None of the "Buddies" movies are good, but they sure as hell are cute, and Santa Paws 2 does better than usual at giving a somewhat entertaining narrative to pin together the cute dog stuff. But really, it's just all about the cute dog stuff. – Haleigh Foutch
Mickey's Once Upon a Christmas (1999)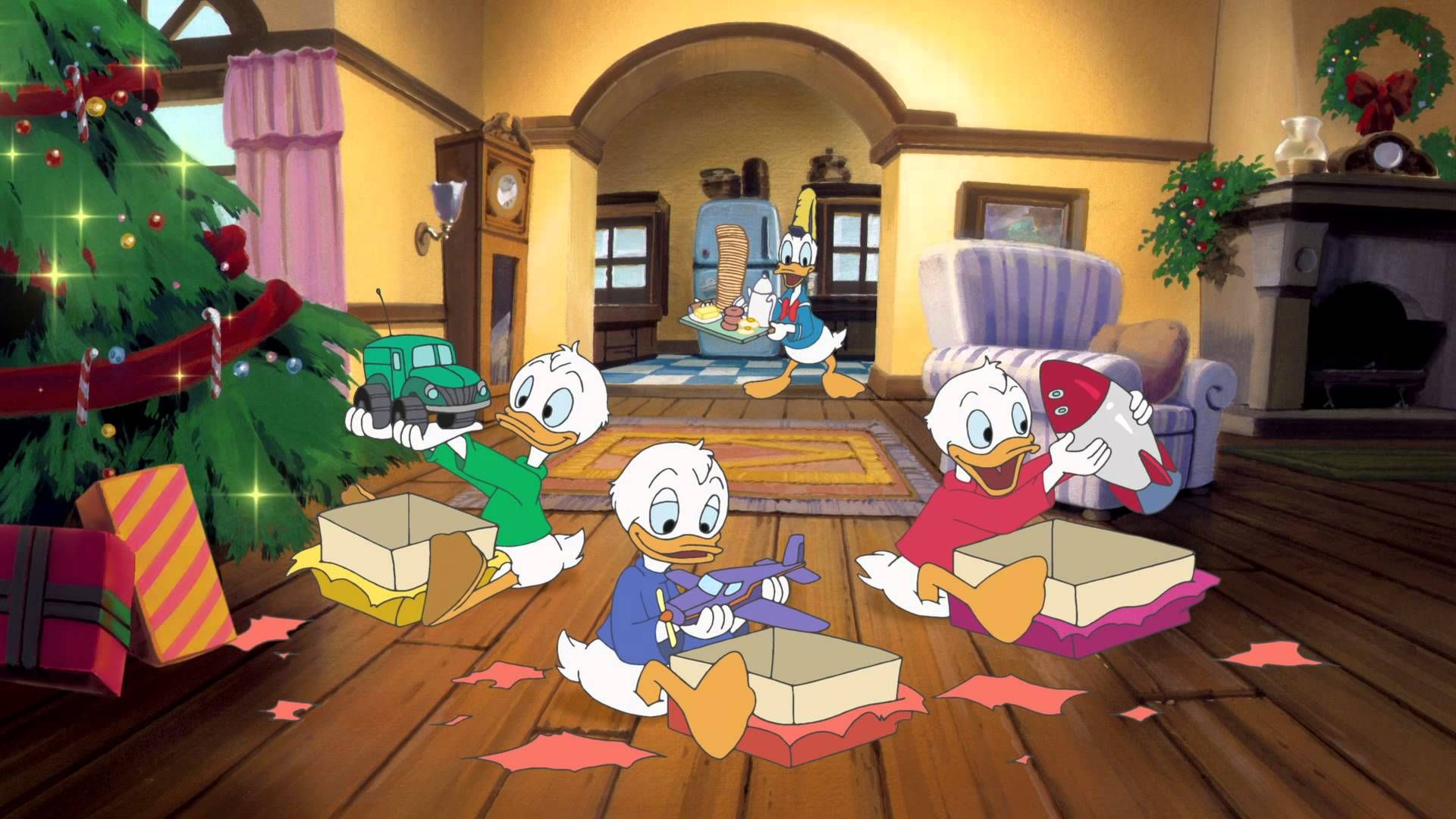 Run Time: 1 hr 10 min | Director: Alex Mann, Bradley Raymond, Jun Falkenstein, Bill Speers, Toby Shelton
Cast: Wayne Allwine, Russi Taylor, Tony Anselmo, Diane Michelle, Tress MacNeille
Once Upon a Christmas holds a special place in the heart of '90s kids who watched it, though it's never received the cache of the more famous 1983 animated feature, Mickey's Christmas Carol (which is also on Disney+). This anthology film takes two popular Christmas-time classics and one original story to show off the Fab Five in the holiday spirit. One involves Mickey and Minnie trading gifts in a remake of O. Henry's "The Gift of the Magi," while Huey, Dewey, and Louie learn about the true meaning of Christmas when they get stuck in a time loop. And Goofy and Max—in events that seem to precede A Goofy Movie—discover Santa Claus is real in a story that's incredibly heartfelt. – Kristen Lopez
Iron Man 3 (2013)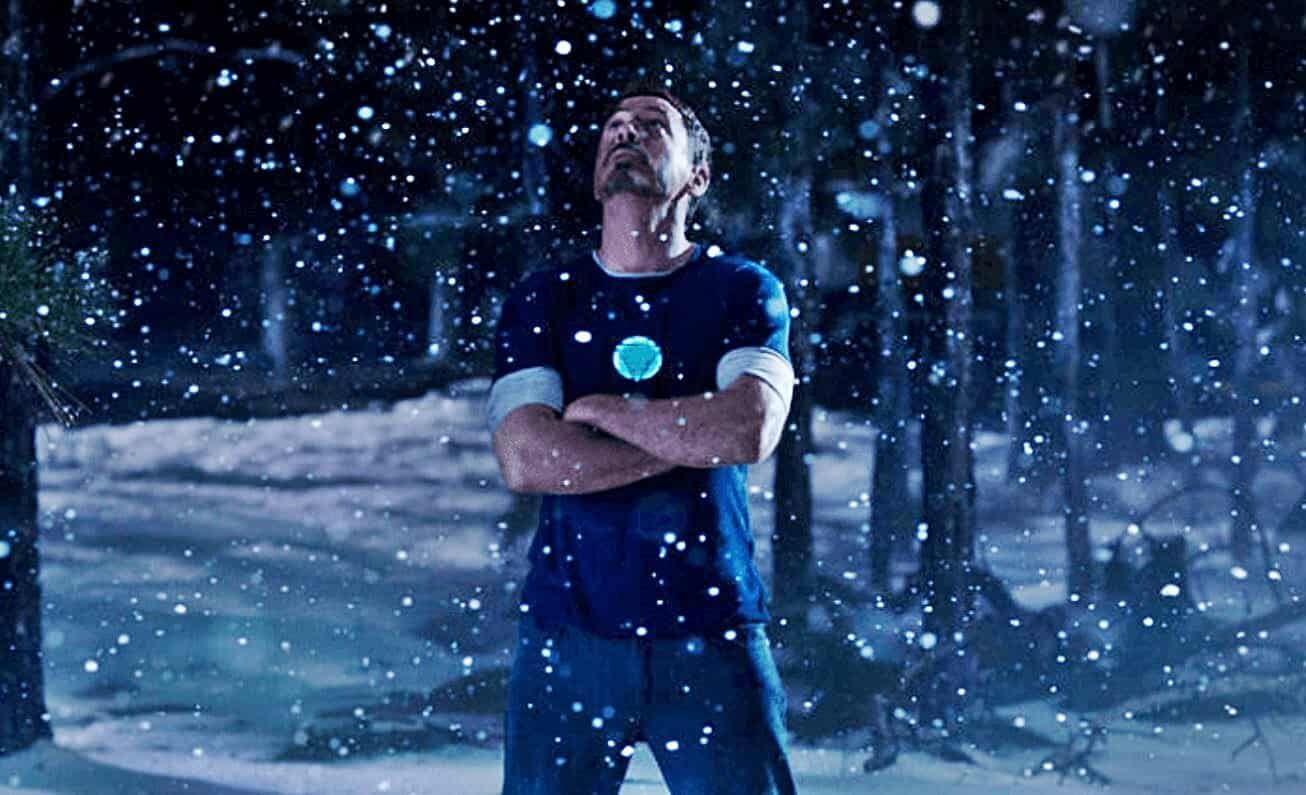 Run Time: 2 hr 10 min | Director: Shane Black
Cast: Robert Downey Jr., Gwyneth Paltrow, Ben Kingsley, Guy Pearce, Jon Favreau, and Rebecca Hall
Yes, Iron Man 3 is a Christmas movie. Pretty much every Shane Black movie is a Christmas movie. Them's the rules.
This underrated sequel is not just set at Christmastime but also features a giant Christmas tree and even a sojourn to a small town covered in snow—it's basically a Hallmark movie. Okay maybe not so much, but Iron Man 3 is an absolute delight. It's the funniest of the Iron Man films, and while the Mandarin villain plot proved divisive for comics fans, if you just embrace it the whole thing is very funny. This is also a movie about PTSD, as Iron Man 3 was the first Marvel film released after The Avengers and had to address how these characters would deal with such a monumental (and otherworldly) event. But at the end of the day, Iron Man 3 is just a ton of fun. – Adam Chitwood
Noelle (2019)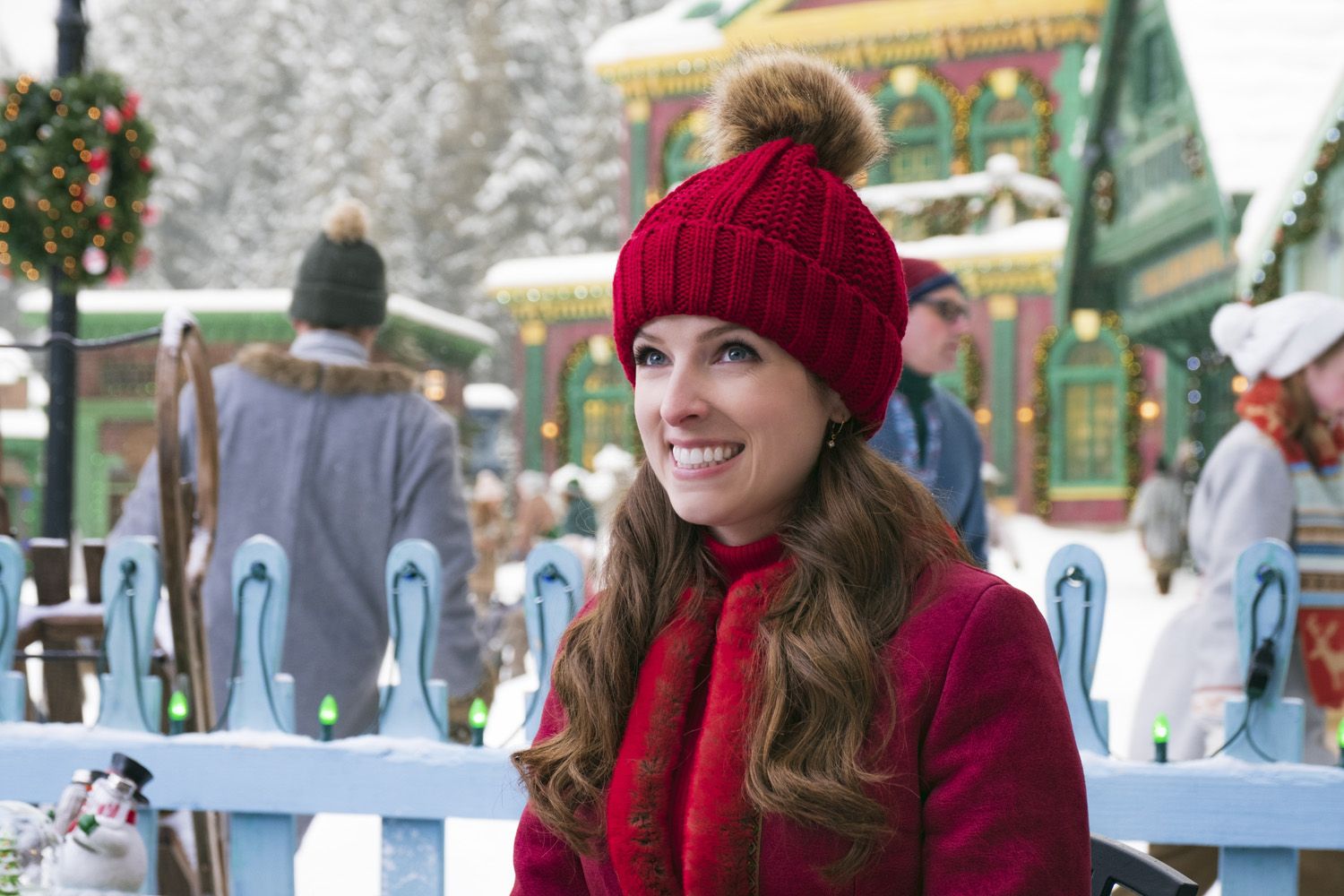 Run Time: 1 hr 40 min | Director: Marc Lawrence
Cast: Anna Kendrick, Bill Hader, Shirley MacLaine, Billy Eichner, Kingsley Ben-Adir
One of the first original movies to launch on Disney+, Noelle definitely has the feel of a movie that was deemed not-good-enough for theaters mid-way through production. The effects aren't finished, the production looks pretty cheap, and the themes definitely aren't nailed down — but you know what? It's still pretty delightful Christmas fare. Most of the credit goes to Anna Kendrick, who is genuinely laugh-out-loud funny as the titular princess of the North Pole, Santa's own daughter, who comes to realize it might be her, not her brother (Hader), who is next in line to wear the fuzzy cap. It's silly and kind of sloppy, but it's still a charmer and Kendrick ensures you'll get your garland's worth, even when the film hits a little too hard on its feel-good messaging. — Haleigh Foutch
Source: https://dominioncinemas.net
Category: Disney+