Just because you're diving into the warm, fluffy nostalgia trip that is Disney+ doesn't mean you can't add a little prestige to your night. Thanks to Disney's long-established dominance, the streaming service has no shortage of impressive Oscar winners, dating all the way back to the 1930s. (That would be Flowers and Trees, Best Animated Short winner of 1932). We've whittled down the list to bring you the very best, which you can scroll through below.
Maybe you are interested
In the mood for something a little different? Check out the best comedies, action movies, or hidden gems on the platform, or browse the best movies on Disney+ across all genres.
Editor's note: This list was updated April 2023 to include Black Panther: Wakanda Forever.
Coco (2017)
Run Time: 1 hr 45 min | Genre: Animated Fantasy | Director: Lee Unkrich
Cast: Anthony Gonzalez, Gael García Bernal, Benjamin Bratt, Alanna Ubach, Renée Victor, Ana Ofelia Murguía, Edward James Olmos
Oscars Won: Best Animated Feature Film of the Year, Best Achievement in Music Written for Motion Pictures (Original Song)
Coco is the kind of film that has the ability to connect with almost any viewer, no matter who they are or where they come from. Emotional and dazzling, Coco delights with beautiful animation and color, as well as a profound and beautiful score; main character Miguel (Anthony Gonzalez) is as endearing as he is talented, and his journey to not only understand his family history, but also the passion that lies within him, is one that almost everyone can relate to. This is a classic coming of age story given a level of detail and care very rarely seen; the attention and respect given to the main characters' culture and history breathes life into an already vivacious story, and the twists and turns that the viewers are privy to create a wonderful and heart-wrenching ride. – Olivia Fitzpatrick
Black Panther: Wakanda Forever (2022)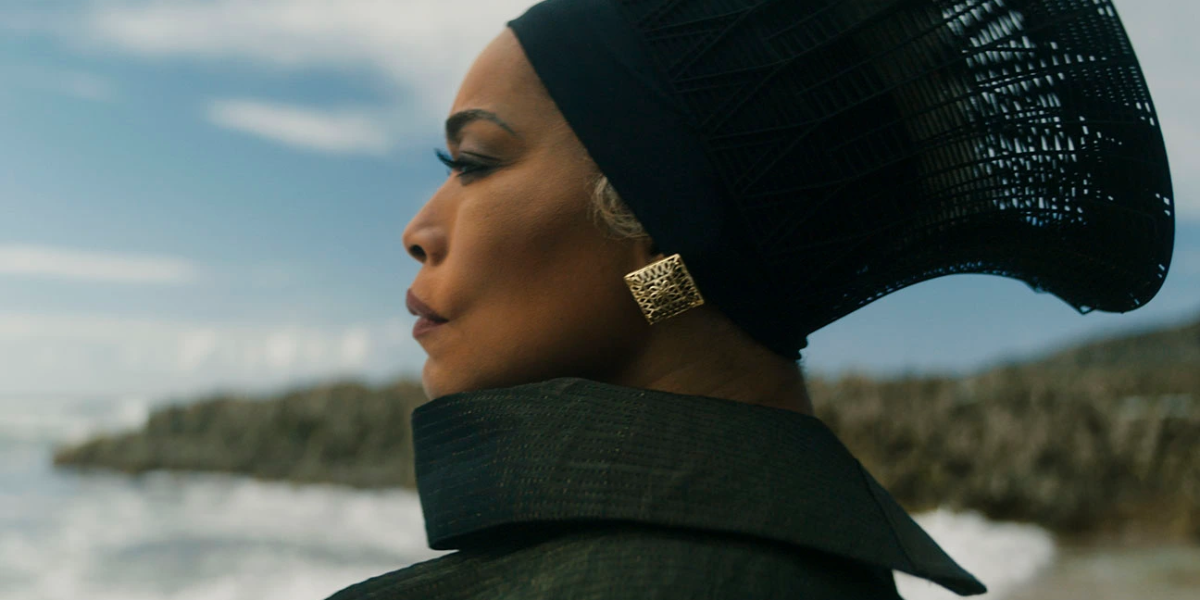 Run Time: 2 hrs 41 min | Director: Ryan Coogler
Cast: Letitia Wright, Lupita Nyong'o, Danai Gurira, Angela Bassett, Tenoch Huerta
Black Panther: Wakanda Forever is a stunning and heartfelt tribute to the late star of Black Panther,Chadwick Boseman. Stars Letitia Wright, Lupita Nyong'o, and Danai Gurira, as well as Oscar nominee Angela Bassett, return for the second film in the franchise. The film explores how the fictional country of Wakanda protects itself from intervening world powers — particularly the new threat from the water: Namor (Tenoch Huerta). Uniquely tackling the devastating loss of its star, Black Panther: Wakanda Forever allows writer/director Ryan Coogler to infuse Black Panther's next chapter with grief, resilience, and new hope. – Yael Tygiel
Tarzan (1999)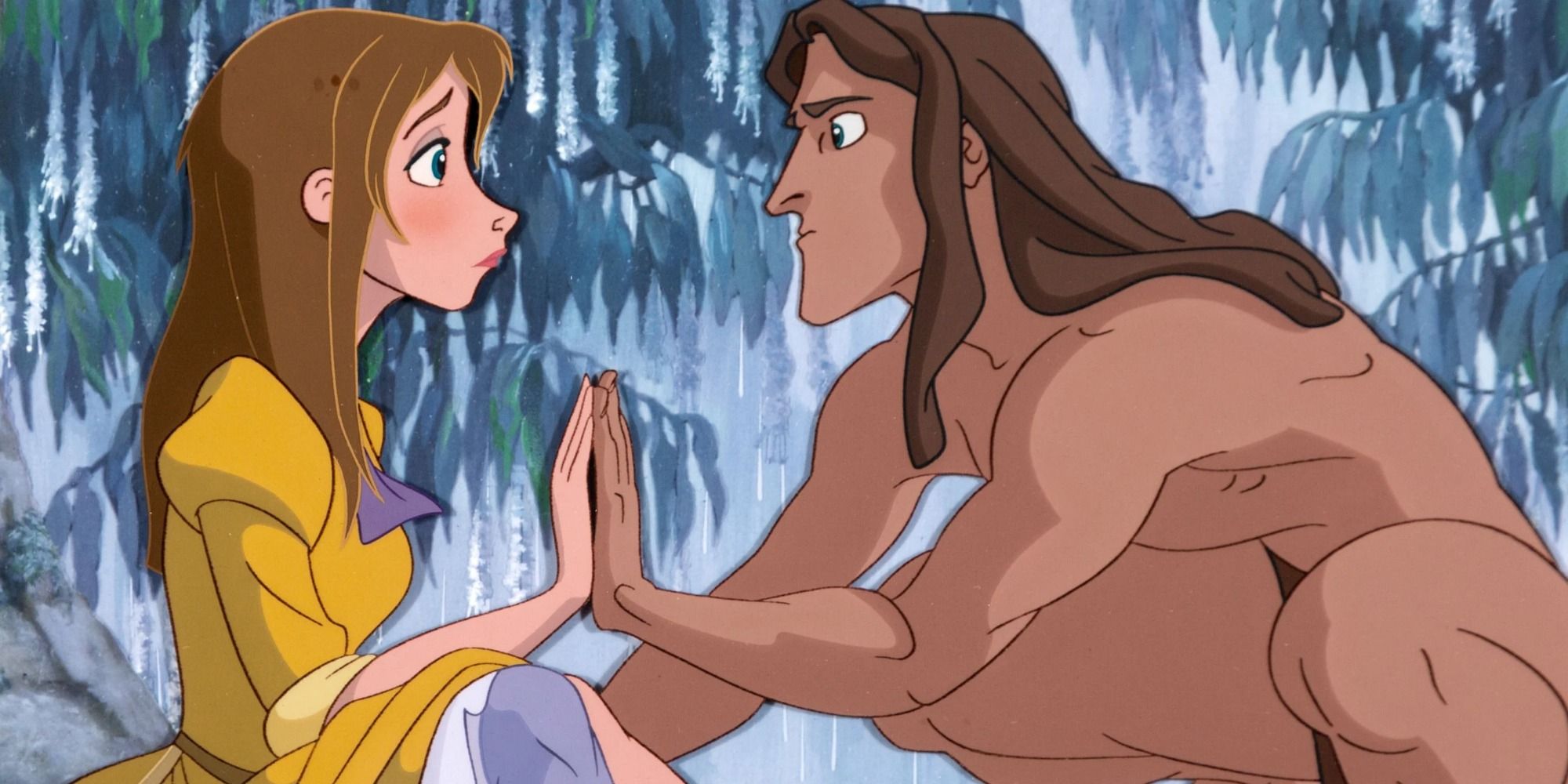 Run Time: 1 hr 28 min | Genre: Animated Adventure Musical | Director: Chris Buck, Kevin Lima
Cast: Tony Goldwyn, Minnie Driver, Brian Blessed, Glenn Close
Oscars Won: Best Original Song
Based on Edgar Rice Burroughs' Tarzan of the Apes, Tarzan serves as the first animated adaptation of the story. Directed by Chris Buck and Kevin Lima, Tarzan features the voice of Tony Goldwyn in the titular role. Set in the 1880s, Tarzan is the story of an English man who was raised in the African jungle by gorillas after his parents were killed. Co-starring icons Minnie Driver and Glenn Close, Tarzan was praised for its cast and intricately detailed animation. With a universal message and themes of blood-related family versus chosen family, as well as finding one's place in the world and belonging, the story of Tarzan continues to be shared with all generations. – Yael Tygiel
Brave (2012)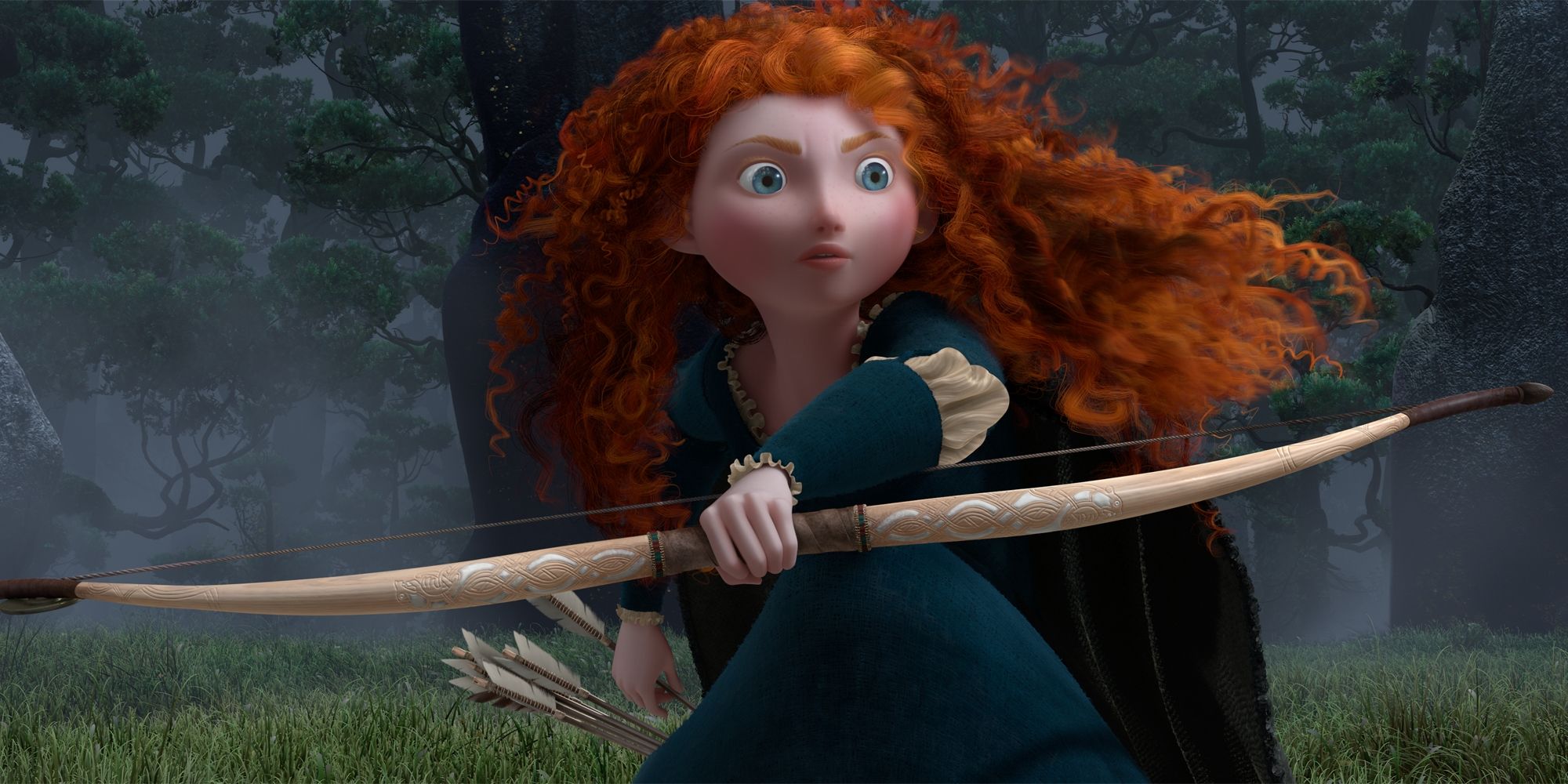 Run Time: 1 hr 33 min | Genre: Animated Fantasy | Director: Mark Andrews, Brenda Chapman, Steve Purcell
Cast: Kelly Macdonald, Billy Connolly, Emma Thompson
Oscars Won: Best Animated Feature
Brave is a delightfully relatable animated film for women of all ages. Highlighted by a Scottish cast of voices, includingKelly Macdonald(Boardwalk Empire), Billy Connolly, Kevin McKidd, and Craig Ferguson (How to Train Your Dragon), Brave reveals a tale of magic, courage, and perseverance. Introducing audiences to a new Disney princess, Merida (Macdonald) is a headstrong young woman who intends to prove her worth and strength, defying the traditional structures imposed upon her. After a wish goes awry, Merida is forced to face her fears and confront her mistakes to save her family and her kingdom. – Yael Tygiel
Cruella (2021)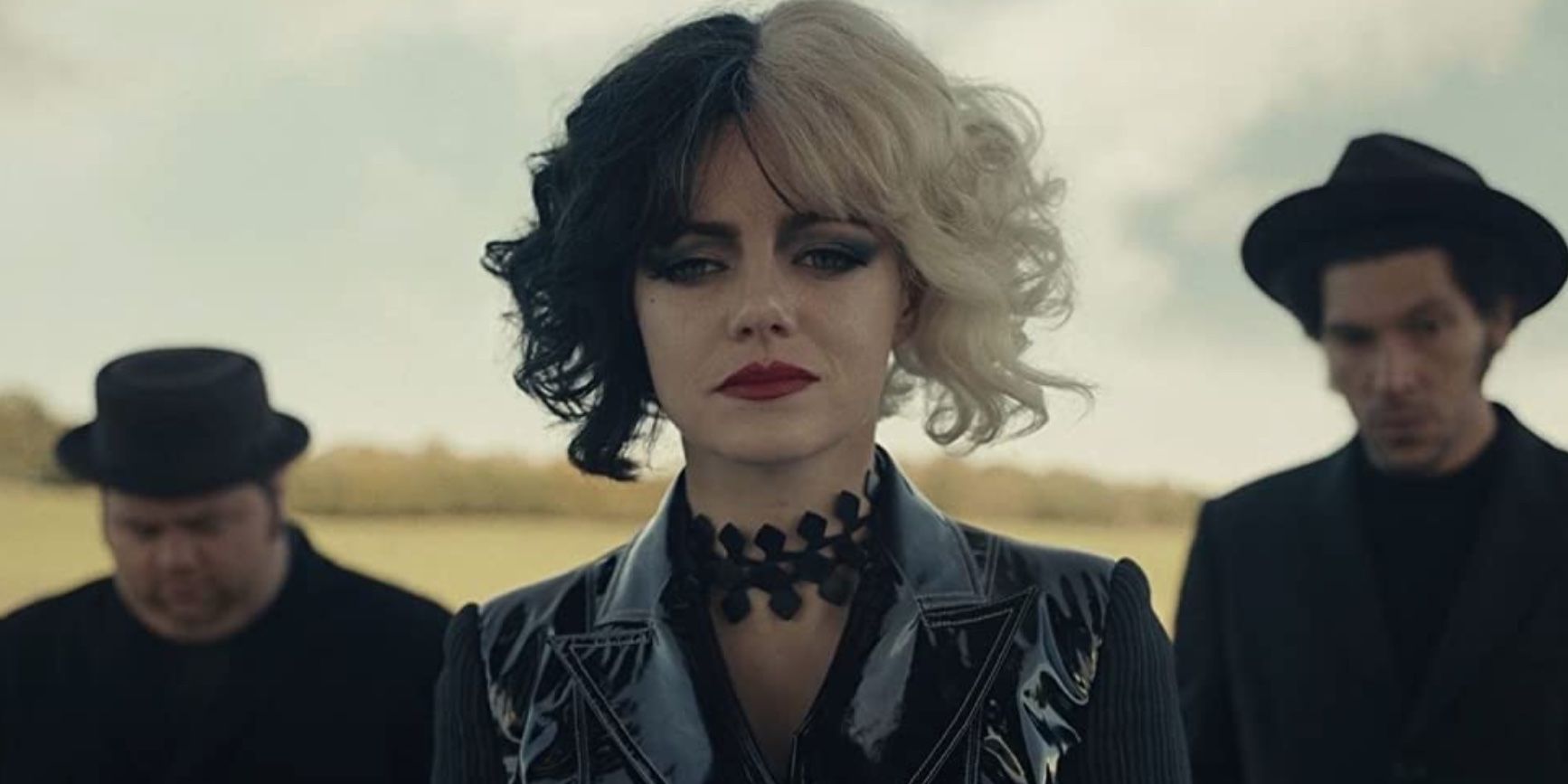 Run Time: 2 hrs 14 min | Genre: Crime Comedy Family | Director: Craig Gillespie
Cast: Emma Stone, Emma Thompson, Joel Fry
Oscars Won: Best Costume Design
Cruella is the untold prequel chronicling the beginnings of 101 Dalmatians villain Cruella DeVil. Starring Emma Stone and Emma Thompson, Cruella is a visually stunning cinematic story that follows an aspiring fashion designer and the lengths to which she'll go to achieve her dreams while also seeking revenge for her mother's murder. Director Craig Gillespie brings to life the bold new origin tale, capturing the 1970s London punk movement and emphasizing the daring colors and fashion of that particular period. With two prodigious actresses at the forefront, Cruella glorifies Stone and Thompson in their element. – Yael Tygiel
Encanto (2021)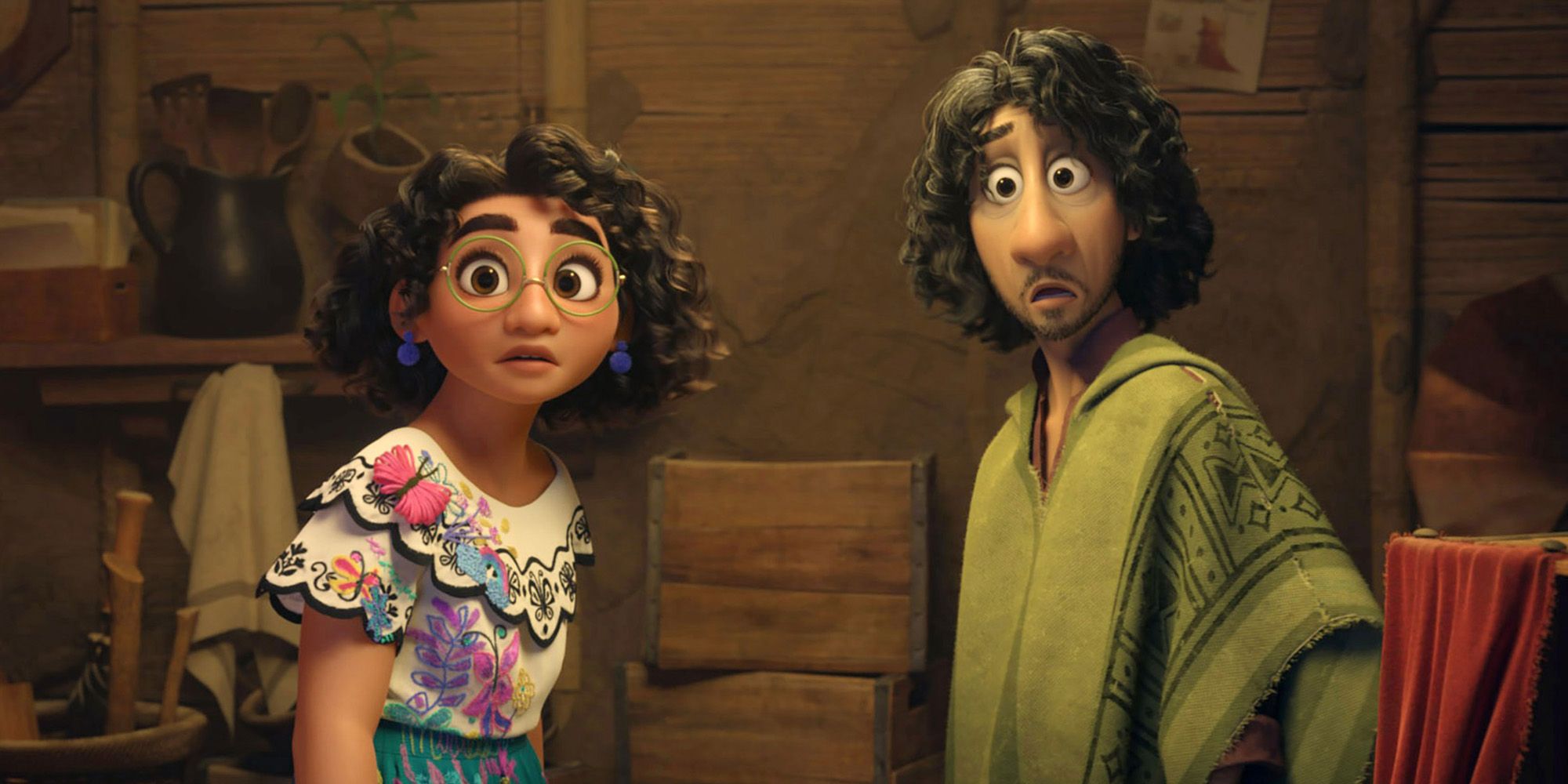 Run Time: 1 hr 49 min | Genre: Animated Musical Fantasy | Director: Jared Bush, Byron Howard
Cast: Stephanie Beatriz, María Cecilia Botero, John Leguizamo, Wilmer Valderrama, Jessica Darrow
Oscars Won: Best Animated Feature
Set in Colombia, the Oscar-winning Encanto tells the story of Mirabel (Stephanie Beatriz) and her magical family, the Madrigals. When the magic that's blessed her family starts to fade away, it's up to Mirabel to save the family miracle. With all of its catchy music, courtesy of Lin-Manuel Miranda, and beautiful animation, Encanto also explores family dynamics, generational trauma, and the crushing weight of anxiety. Though Mirabel is the only one in her family without a special power, she discovers that her superpower is bringing her family together through healing and understanding. So yes, we do talk about Bruno! – Meredith Loftus
Pirates of the Caribbean: Dead Man's Chest (2006)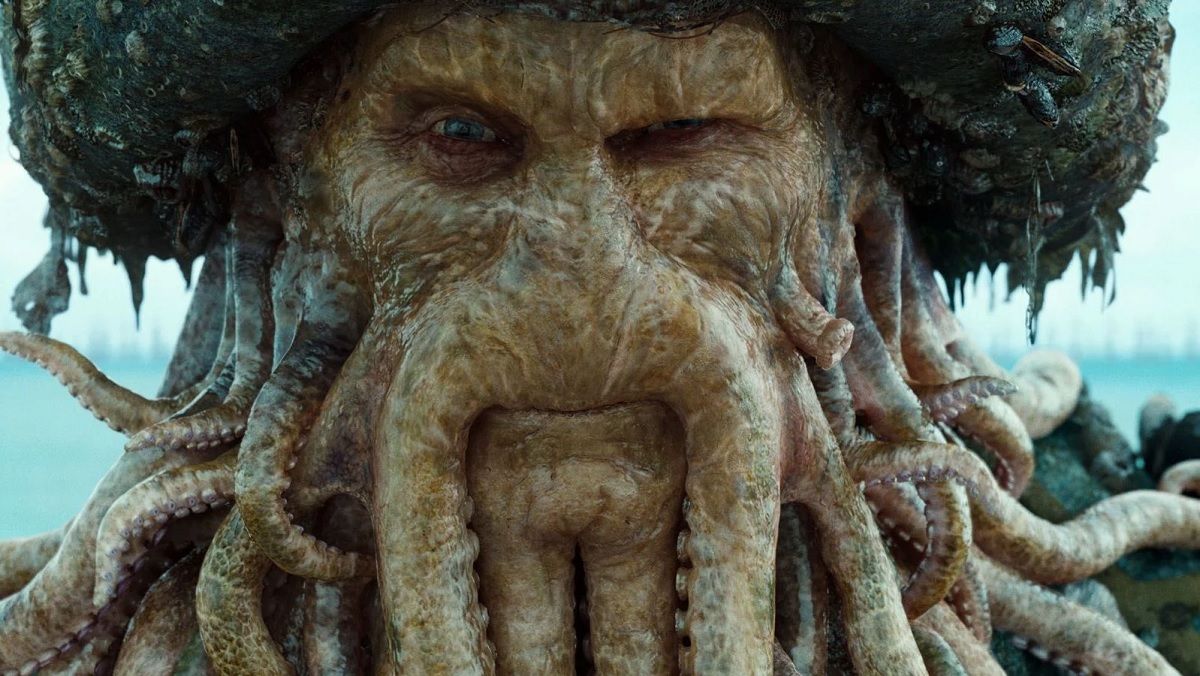 Run Time: 2 h 31 min | Genre: Fantasy Swashbuckler | Director: Gore Verbinski
see more : Best Marvel Movies on Disney Plus
Cast: Johnny Depp, Orlando Bloom, Keira Knightley, Bill Nighy, Jack Davenport, Tom Hollander, Stellan Skarsgård, Kevin McNally, and Jonathan Pryce
Oscars Won: Best Visual Effects
Pirates of the Caribbean: Dead Man's Chestis the sequel to Disney's ambitious live-action adaptation of their ever-popular Walt Disney World and Disneyland ride by the same name. Following the events of the first film, Dead Man's Chest opens on Will Turner (Orlando Bloom) and Elizabeth Swann's (Keira Knightley) ill-fated wedding day, as Lord Cutler Beckett (Tom Hollander) arrives with arrest warrants for the nearly-wedded couple and their compatriot Jack Norrington (Jack Davenport) who allowed Captain Jack Sparrow (Johnny Depp) to escape capture.
From there, things get pretty daunting as the trio reunites with Sparrow and finds themselves caught in the path of the legendary pirate Davy Jones (Bill Nighy) of The Flying Dutchman. While the plot of the film is as equally heavy as the first, there are moments of levity, such as the iconic "I've got a jar of dirt" scene that has been memed and remixed for years now. Pirates of the Caribbean: Dead Man's Chest is undoubtedly the best out of the franchise, particularly in the visual effects department which is exactly why it won an Oscar. — Maggie Lovitt
Star Wars: A New Hope (1977)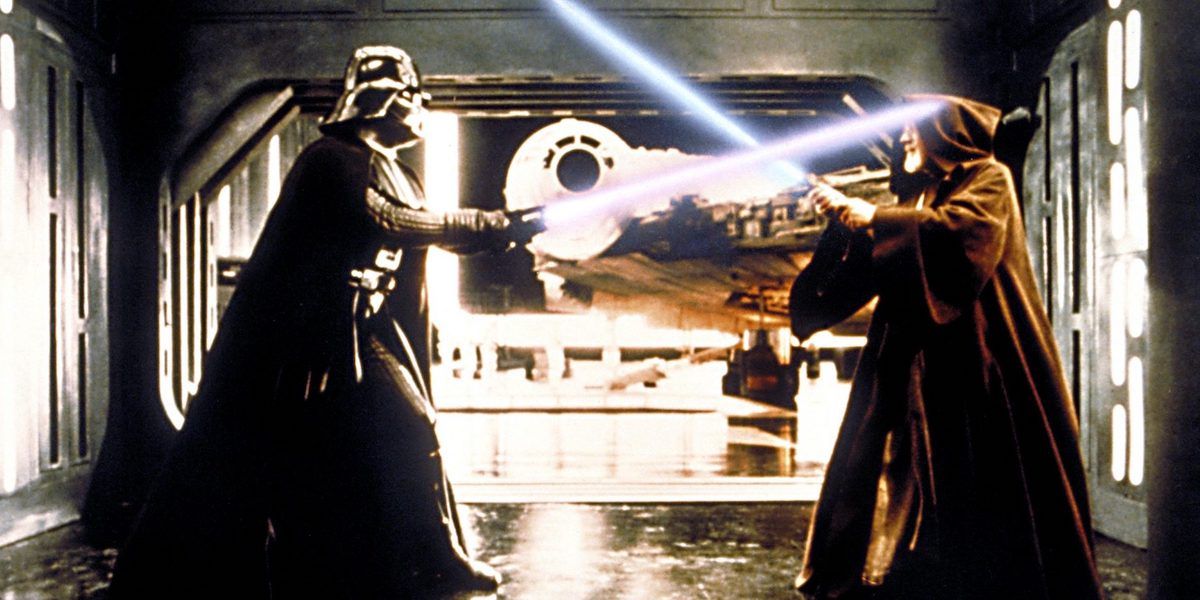 Run Time: 2 hr 1 min | Genre: Epic Space Opera | Director: George Lucas
Cast: Mark Hamill, Carrie Fisher, Harrison Ford, Peter Cushing, Alec Guinness, Anthony Daniels, Kenny Baker
Oscars Won: Best Art Direction-Set Decoration, Best Costume Design, Best Sound, Best Film Editing, Best Effects, Visual Effects, Best Music, and Original Score
Star Wars: A New Hope was the start of a vast and wonderful universe, where people and creatures of all kinds could make their mark. Mark Hamill, Carrie Fisher,and Harrison Ford remain iconic for their roles, setting a standard for Star Wars' future leads and bringing to life a galaxy that few could have imagined prior. While the story itself is classic at this point, the art and creativity that went into making the movie feel truly real and believable remain some of the most masterfully done in film history; even as time continues forward and technology advances, the rush of adrenaline when that first star ship appears on screen can rarely be overstated. Even now, years later, the practical effects and costume design only add to this movie's appeal. — Olivia Fitzpatrick
The Sound of Music (1965)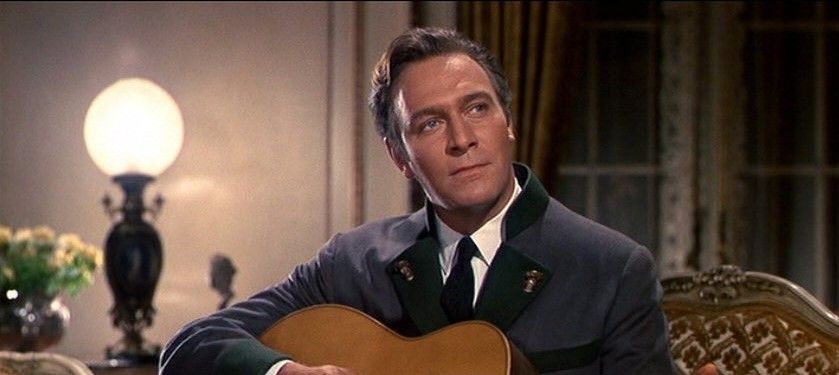 Run Time: 2 hr 54 min | Genre: Musical | Director: Robert Wise
Cast: Julie Andrews, Christopher Plummer, Richard Haydn, Peggy Wood, Charmian Carr, Eleanor Parker
Oscars Won: Best Picture, Best Director, Best Film Editing, Best Film Score, and Best Sound
The hills are alive with the sound of music! The Sound of Music is the 1965 Oscar-winning musical about love and music in a time of war. Maria (Julie Andrews), a carefree nun, gets more than she bargains for when she's sent off from the abbey to become a governess to a retired naval captain's seven children. She wins over the children through the power of music, and in the process, she and Captain Von Trapp (Christopher Plummer) fall in love. Set at the onset of the Nazi invasion of Austria, the family learns how to love again and how to survive after leaving their home. Directed by Robert Wise, this movie musical will charm you with its infectious songs yet ground you with its serious themes of choosing between complicity versus standing for what's right. — Meredith Loftus
Up (2009)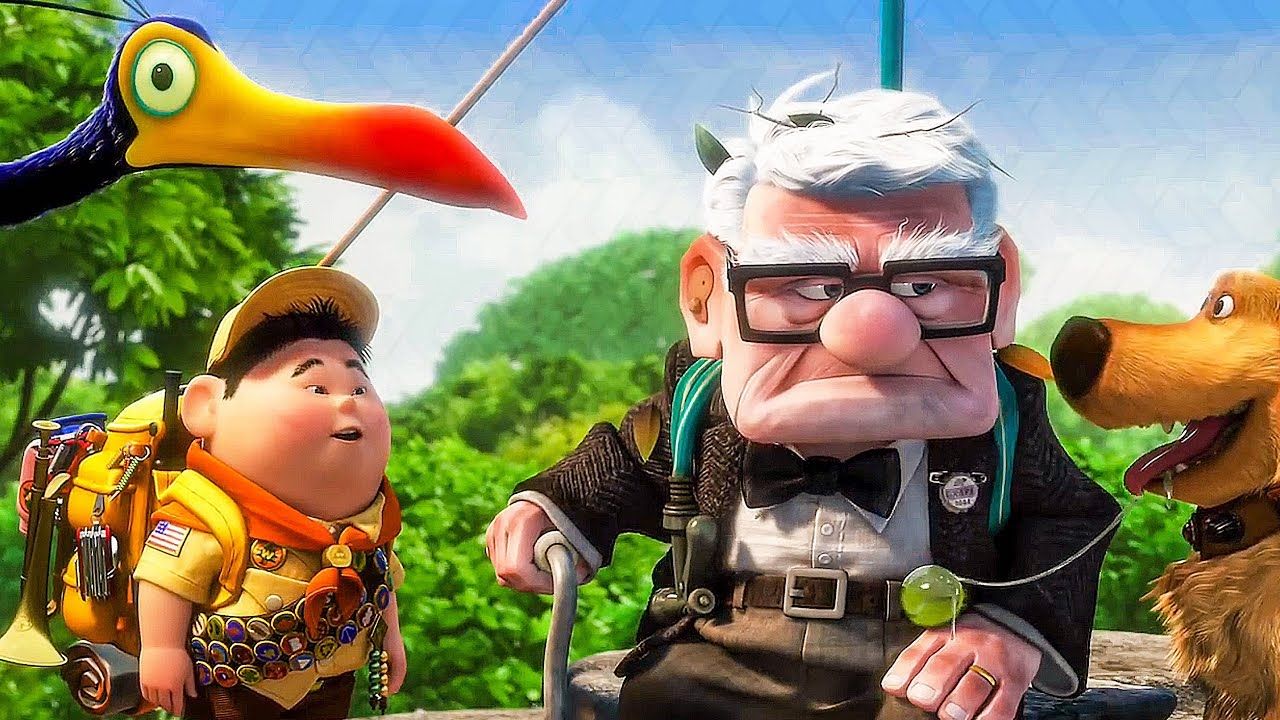 Run Time: 1 hr 36 min | Genre: Animated Comedy-Drama Adventure | Director: Pete Docter, Bob Peterson
Cast: Ed Asner, Jordan Nagai, Christopher Plummer, John Ratzenberger, Delroy Lindo
Oscars Won: Best Animated Feature, Best Original Score
There's nowhere to go but up (literally) for 78-year-old Carl Fredericksen (Ed Asner), a retired balloon salesman whose inner adventurer is shrouded by his curmudgeonly demeanor and reclusive lifestyle. Knowing that he isn't getting any younger, Carl decides to fulfill his childhood dream of visiting Paradise Falls by tying thousands of balloons to his home in the hopes of whisking away. What he doesn't realize is that Russell (Jordan Nagai), the wide-eyed 8-year-old Wilderness Explorer looking to fulfill his badge requirements that Carl shooed away, is in fact still on his front porch…also airborne. The Oscar-winning film Up puts these two on an unplanned and emotional adventure fueled by reflection, retrospection, and friendship. Pack your tissues! — Emily Bernard
Inside Out (2015)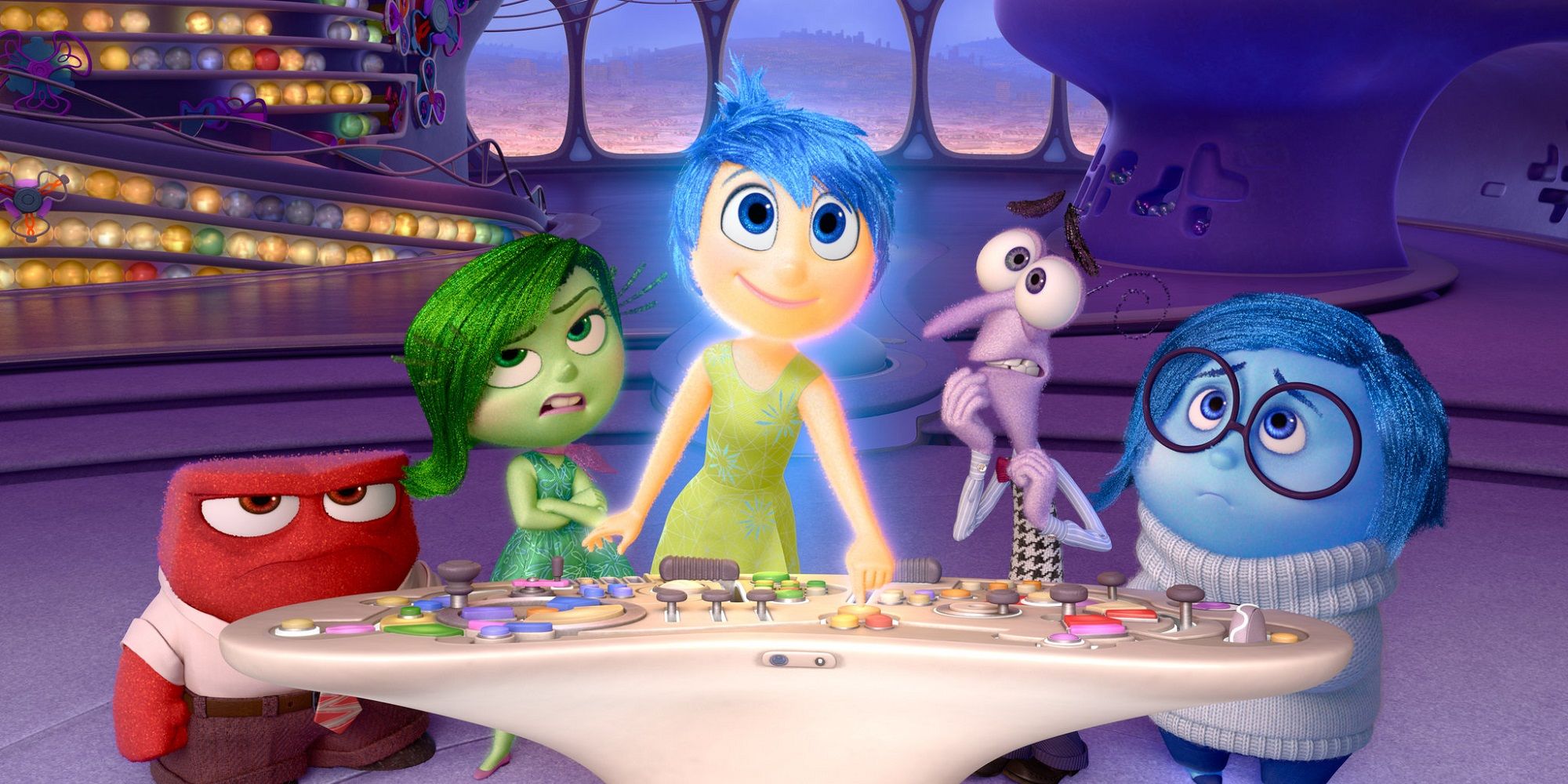 Run Time: 1 hr 35 min | Genre: Animated Adventure Comedy-Drama | Director: Pete Docter
Cast: Amy Poehler, Phyllis Smith, Richard Kind, Bill Hader, Lewis Black, Mindy Kaling, Kaitlyn Dias
Oscar Won: Best Animated Feature
Inside Out is a deeply thoughtful, emotional movie about the complexities of change told through the playful lens of a child's internal emotions. When Riley's (Kaitlyn Dias) world turns upside down after she and her parents move across the country, Riley's emotions try their best to guide her through this time; Joy (Amy Poehler) tries her best to keep Riley happy but Sadness (Phyllis Smith) starts to take the forefront. Joy and Sadness get swept away from Riley's mind, it's up to Anger (Lewis Black), Disgust (Mindy Kaling), and Fear (Bill Hader) to keep things afloat while Joy and Sadness journey back. In true Pixar fashion, the animation of Inside Out is gorgeous, expanding the imagination of our minds; meanwhile, the story balances humor and introspection, taking audiences young and old on a truly emotional journey about what it means to grow up. — Meredith Loftus
Finding Nemo (2003)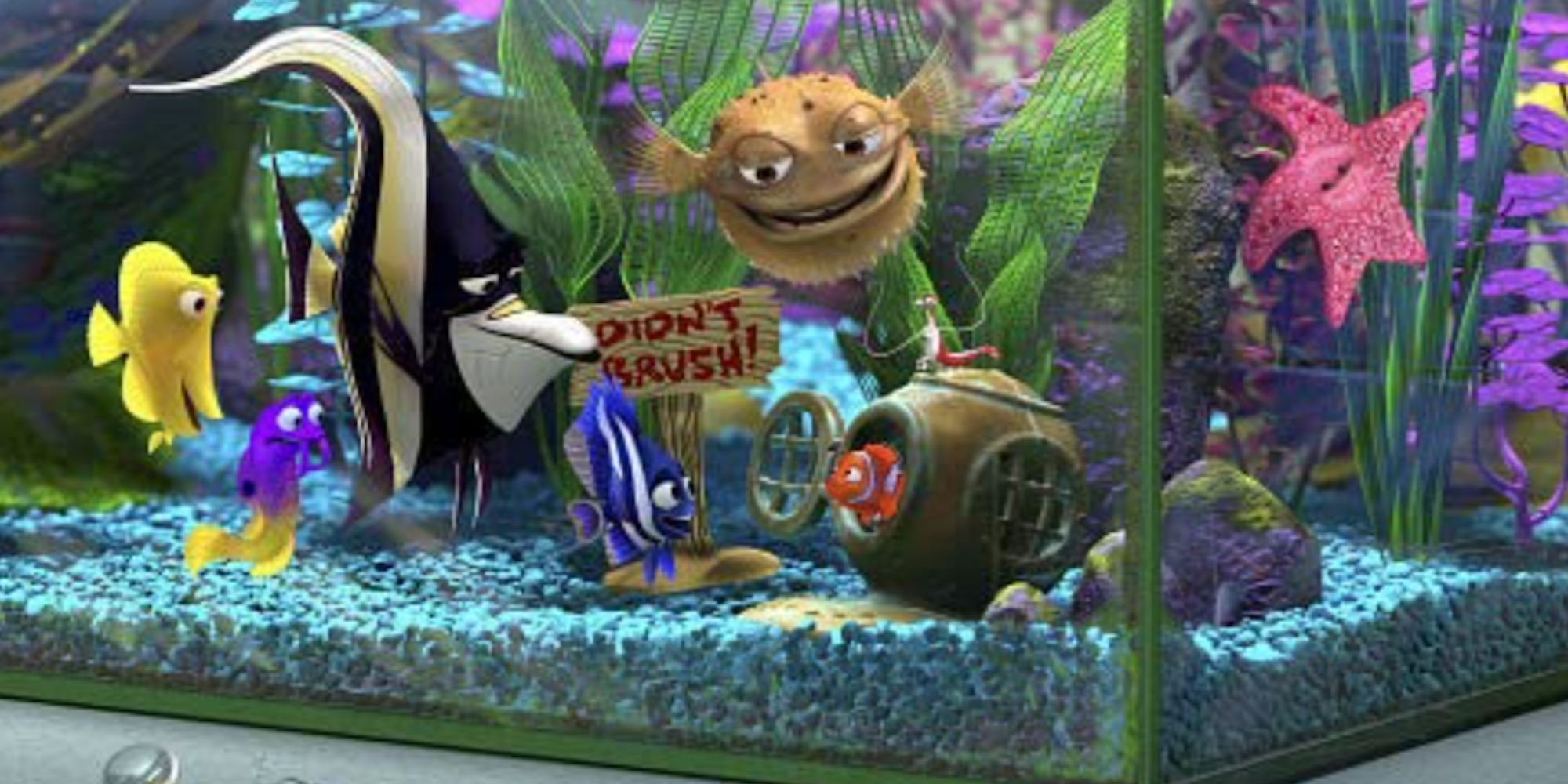 Run Time: 1 hr 40 min | Genre: Animated Adventure Comedy-Drama | Director: Andrew Stanton
Cast: Albert Brooks, Ellen DeGeneres, Alexander Gould, Willem Dafoe
Oscar Won: Best Animated Feature
Finding Nemo is arguably Pixar's best film to date, and there are many reasons for that. By faithfully reproducing the underwater fauna and flora of the ocean, Finding Nemo remains one of Pixar's most visually stunning works, even after almost two decades since it was first released. On top of that, the film explores the generational conflict between overprotective parents and young people eager to explore the world, showing how it's possible to maintain a loving family when both parts learn to trust and support each other. Finding Nemo is also a story about moving past our traumas, learning to live with our disabilities, and letting people we love help us in our darkest moments. It's a fun film that the whole family can enjoy, but it has enough layers to leave an emotional impact long after the credits roll. — Marco Vito Oddo
Avatar (2009)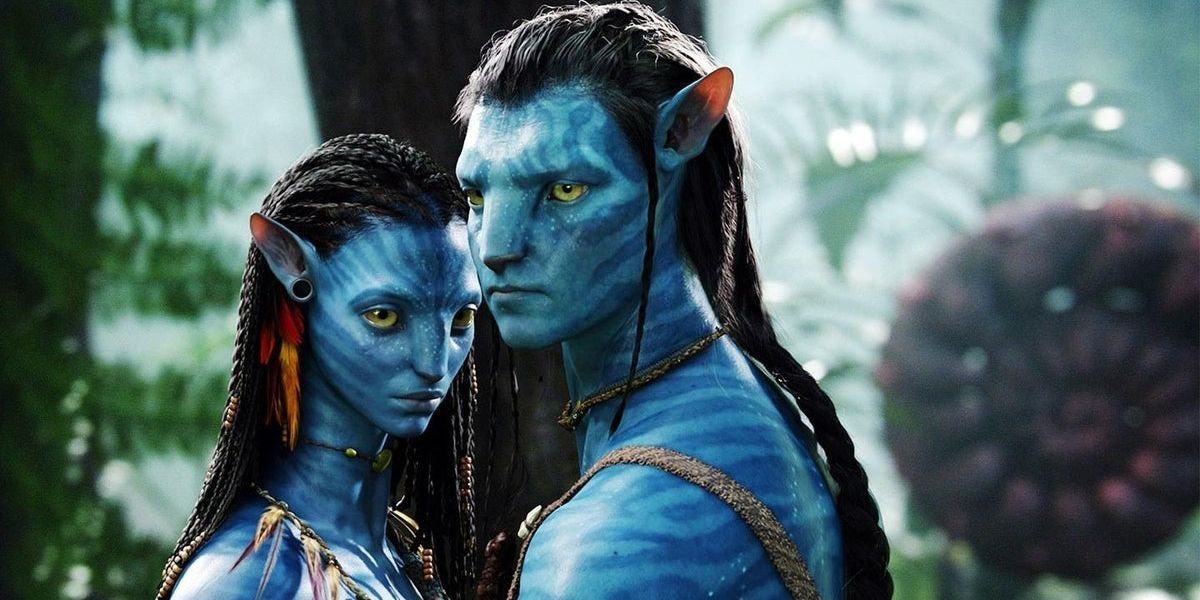 Run Time: 2 hr 40 min | Genre: Epic Sci-Fi | Director: James Cameron
Cast: Sam Worthington, Zoe Saldana, Stephen Lang, Michelle Rodriguez, Sigourney Weaver
Oscars Won: Best Visual Effects, Best Cinematography, Best Art Direction
It's easy to look back at Avatarnow and complain that it's left no cultural landmark, but you can't overstate what a game changer James Cameron's passion project was. Even if the story beats are familiar to anyone who has seen Dances With Wolves, Cameron's dedication to worldbuilding is just as jaw dropping now as it was back in 2009. It will be fascinating to see what Disney does with the Avatar property when Cameron's long awaited sequels finally hit theaters. Avatar is also unforgettable for Oscar fans, as Cameron's mega-budget sci-fi epic was in close competition for the Best Picture and Best Director prizes against Cameron's ex-wife Kathryn Bigelow for The Hurt Locker. — Liam Gaughan
Jungle Book (2016)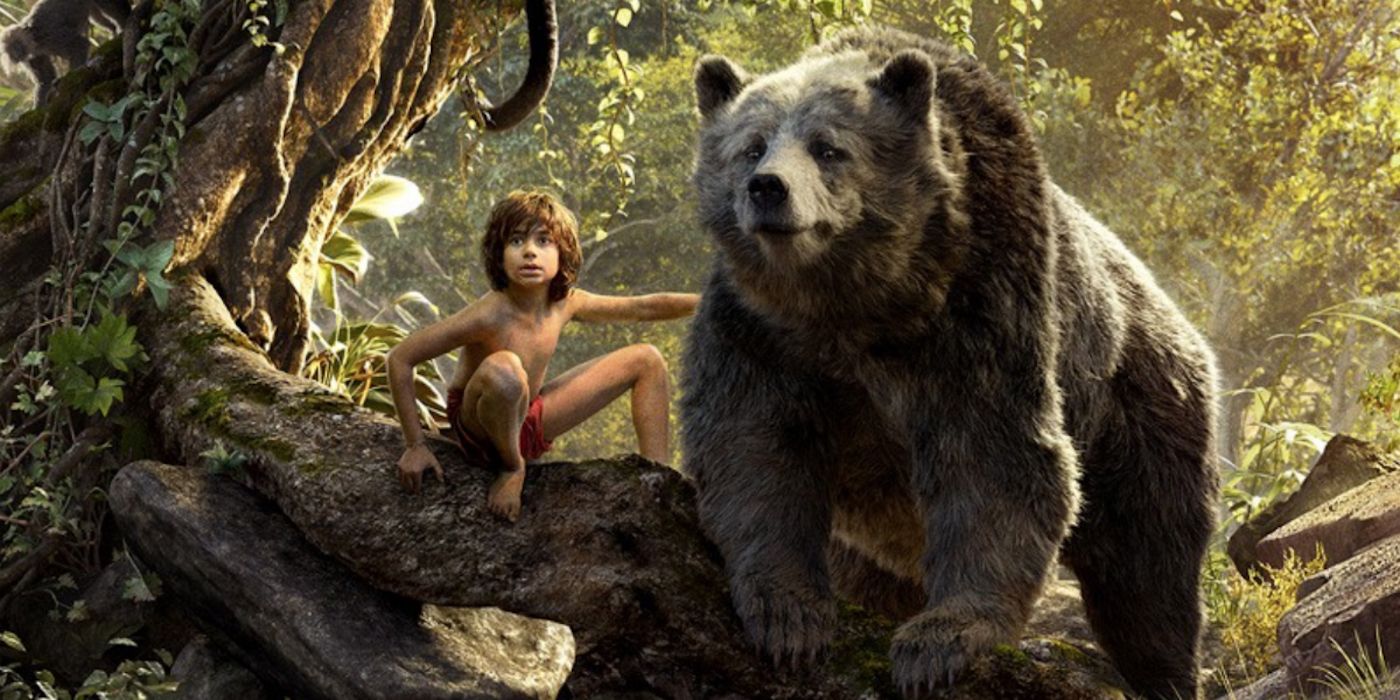 Run Time: 1 hr 29 min | Genre: Adventure Drama | Director: Jon Favreau
Cast: Bill Murray, Ben Kingsley, Idris Elba, Lupita Nyong'o, Scarlett Johansson, Giancarlo Esposito, Christopher Walken, Neel Sethi
Oscar Won: Best Achievement in Visual Effects
Most live-action adaptations of Disney classics copy the original film scene by scene, or get lost with the addition of new moments that don't add much to the plot. 2016's Jungle Book is Disney's only live-action adaptation that surpasses the original in every aspect. First, Jungle Book is beautiful, and the ultra-realistic animals Disney was capable of conjuring with digital magic opened a new door for VFX in cinema. Secondly, Jungle Book improves on the original movie message by allowing protagonist Mowgli (Neel Sethi) to find his purpose in the jungle, instead of just leaving everything behind in favor of humans. Finally, the film has a beautiful message about community and teaches a new generation that if we stick together, we are stronger than the vilest of the tyrants. — Marco Vito Oddo
Soul (2020)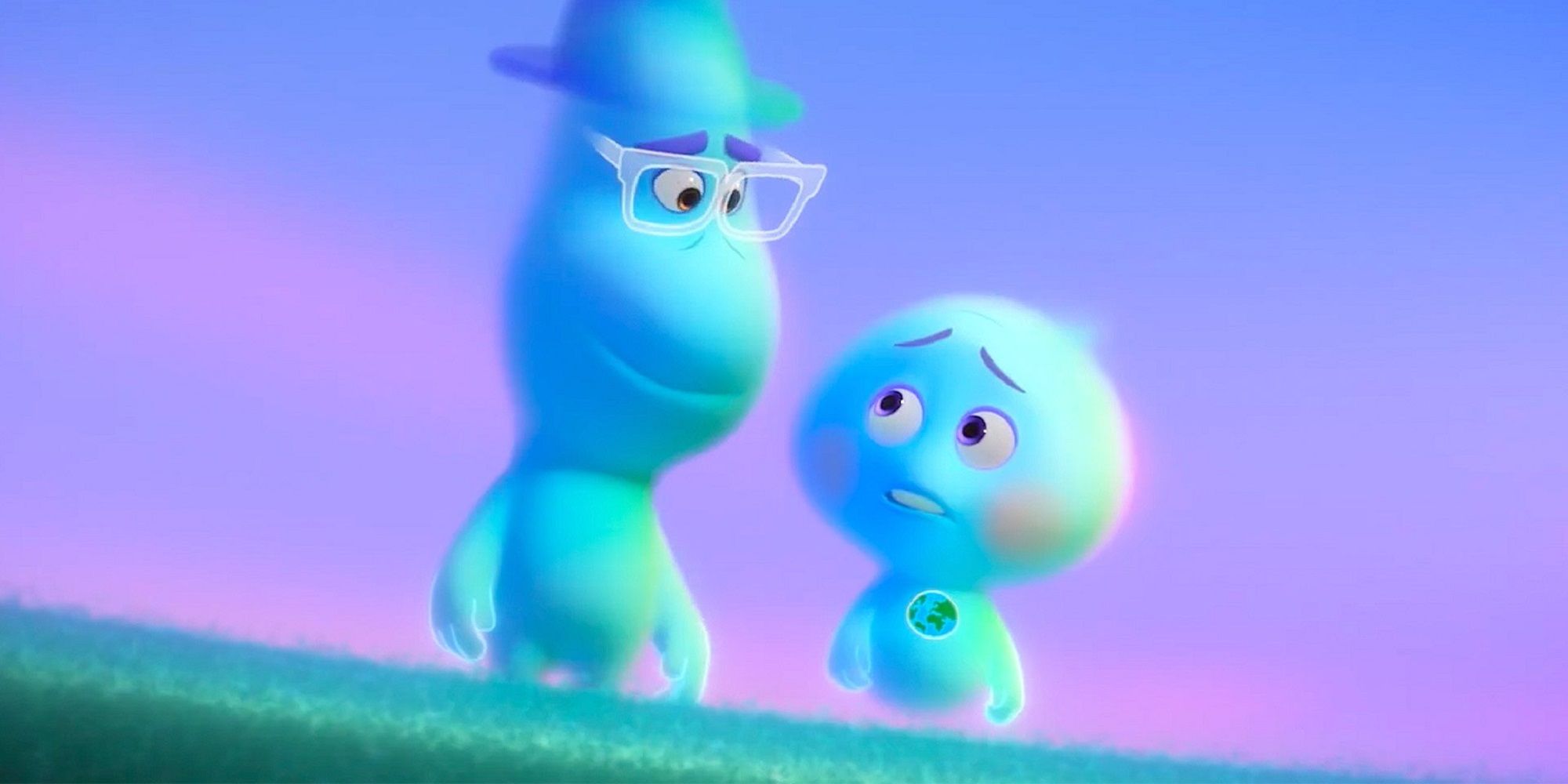 Run Time: 1 hr 40 min | Genre: Animated Comedy-Drama | Director: Pete Docter
Cast: Jamie Foxx, Tina Fey, Graham Norton, Rachel House, Alice Braga, Richard Ayoade, Phylicia Rashad, Donnell Rawlings, Questlove, Angela Bassett
Oscars Won: Best Animated Feature, Best Original Score
It's a cliche at this point to say that Pixar films force us to cry, but Pete Docter actually made a movie centered around soul-searching. While Inside Out focused on the nature of emotions, Soulasks questions about purpose, success, and dreams. The heavy material is brought to life thanks to Jamie Foxx's outstanding voice work, but Tina Fey's comic relief adds an appropriate amount of levity. In addition to the animated feature prize, Trent Reznor, Atticus Ross, and Jon Batiste picked up the Oscar for Best Original Score in the same year that Reznor and Ross had also been nominated for Mank. – Liam Gaughan
Big Hero 6 (2014)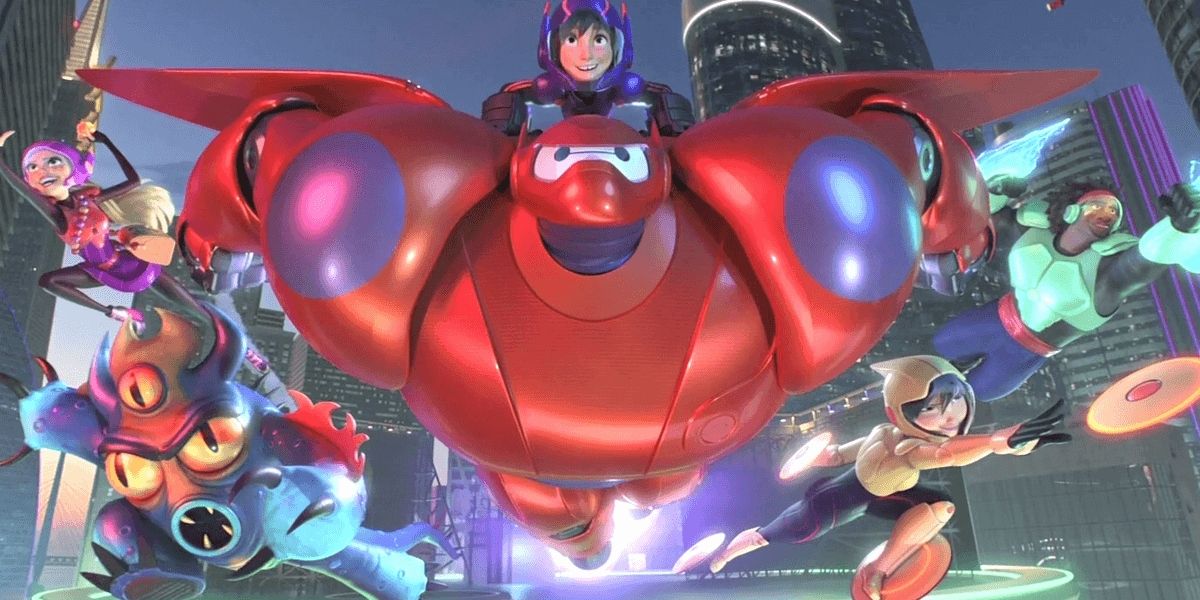 Run Time: 1 hr 42 min | Genre: Animated Superhero | Director: Don Hall, Chris Williams
Cast: Ryan Potter (voice), Scott Adsit (voice), Jamie Chung (voice)
Oscar Won: Best Animated Feature
Superhero films have become a genre unto themselves, but each film adds its own unique signature to the landscape. Case in point—Big Hero 6. Loosely (very loosely) based on the Marvel Comics of the same name, this animated adventure follows robotics prodigy Hira Hamada (Ryan Potter) who finally discovers his passion before losing it all. He has to find a way to pull himself back up with the help of his friends and a lovable robot named Baymax. This is an incredible, heart-warming film with probably one of the most devastating on-screen deaths on Disney's roster. You will be bawling your eyes out, so be prepared. However, Big Hero 6 rises above the doom and gloom to construct believable—and adorable—character dynamics and an enthralling story. The voice cast is stellar, adding so much depth to their performances. But nothing quite prepares you for the beauty of San Fransokyo. Every frame of this film is a work of art and the central city is a glorious masterclass in animation. You will want to move to this fictional city because it is unparalleled in design! – Monita Mohan
Toy Story 3 (2010)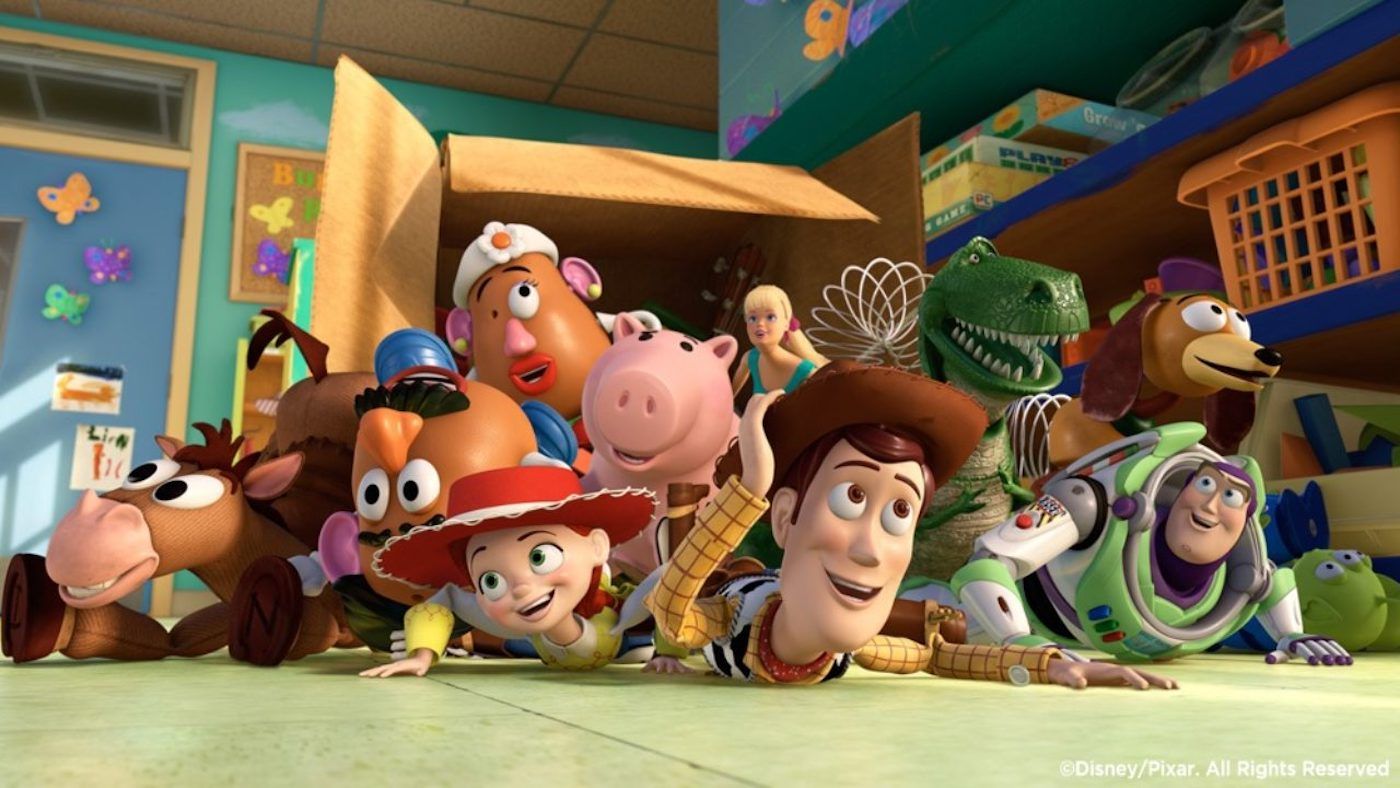 Run Time: 1 hr 43 min | Genre: Animated Comedy-Drama | Director: Lee Unkrich
Cast: Tom Hanks, Tim Allen, Joan Cusack, Michael Keaton
Oscars Won: Best Animated Feature, Best Original Song
Nobody wanted Toy Story 3. Pixar got lucky enough with Toy Story 2, so there was no need to tempt fate. But against all odds, Toy Story 3 is a wonderful, necessary sequel. The brilliance of the film was how it mirrored the audience that had grown up with these movies. Whereas they were kids when the first two films came out, most were now heading off to/in college and were leaving their child life behind. The themes of letting go and moving on in healthy ways are beautifully illustrated in the story of these compassionate toys, and you won't find a more iconically emotional moment in the medium of animation than when these characters all hold hands in the incinerator. So that when they face death, they'll do so together. Just heartbreaking. – Adam Chitwood
Toy Story 4 (2019)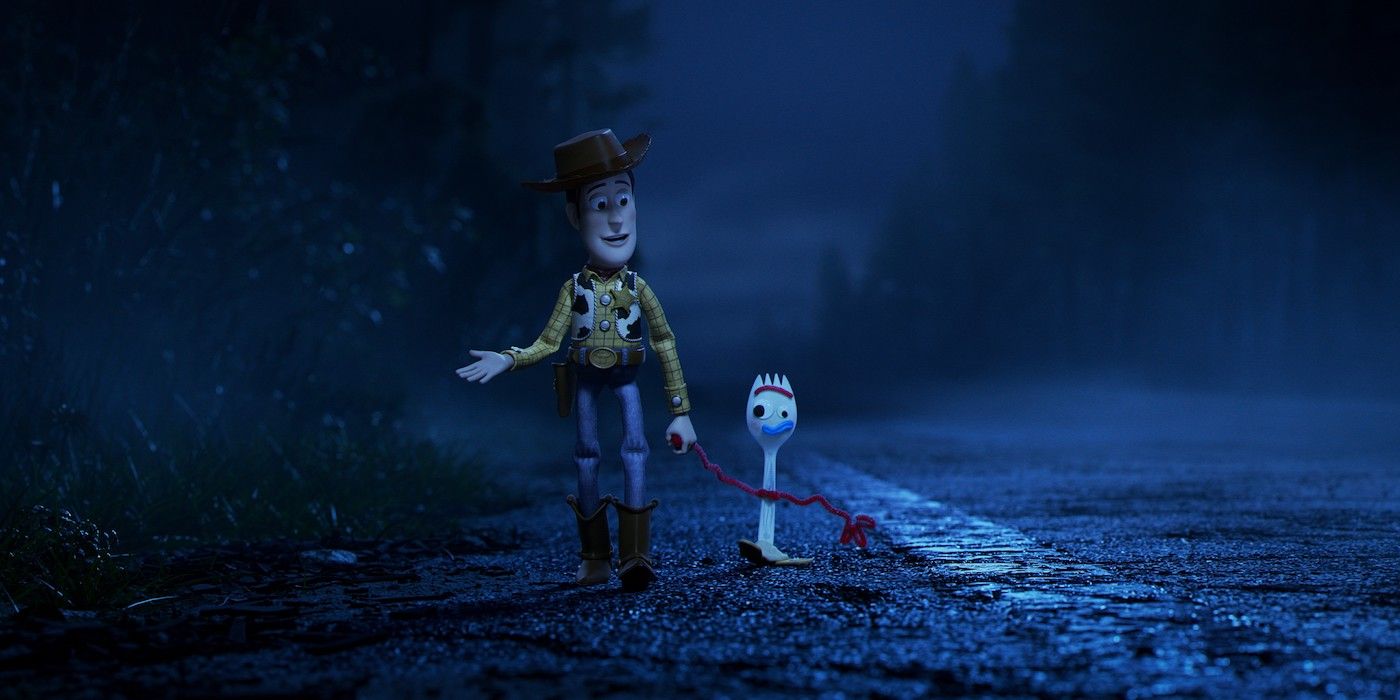 Run Time: 1 hr 40 min | Genre: Animated Comedy-Drama | Director: Josh Cooley
Cast: Tom Hanks, Tim Allen, Annie Potts, Tony Hale
Oscars Won: Best Animated Feature
It was a preposterous idea to even think about following up that perfectly heartwrenching ending to Toy Story 3. But Pixar pulled off another magic trick with Toy Story 4, which feels more like an adventure tale than any other entry in the franchise. The film also puts a whole new focus on Bo Peep, voiced by the imitable Annie Potts, as a rogue toy living without an owner. Toy Story 4 might not be the best of the various Toy Stories, but it did introduce a whole batch of instantly-iconic characters, like Tony Hale's motor-mouthed junk-turned-toy Forky—who got his own spinoff!—and Keanu Reeves' aggressively Canadian stunt-cycle driver, Duke Caboom. —Vinnie Mancuso
Black Panther (2018)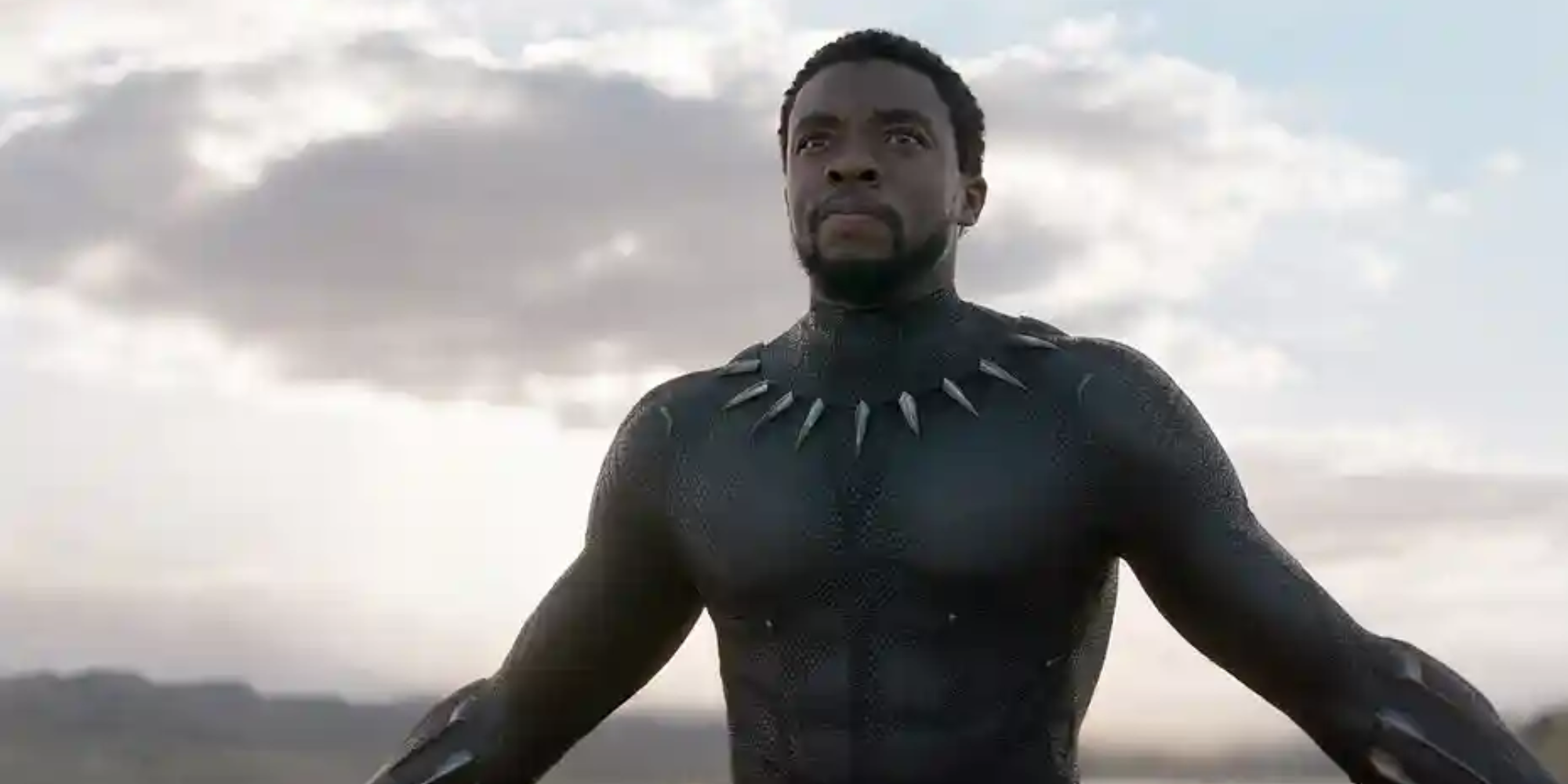 Run Time: 2 hr 15 min | Genre: Superhero | Director: Ryan Coogler
Cast: Chadwick Boseman, Lupita Nyong'o, Michael B. Jordan, Danai Gurira
Oscars Won: Best Original Score, Best Costume Design, Best Production Design
No Marvel movie has been overtly political or socially conscious as Ryan Coogler's thoughtful and thrilling Black Panther. Picking up after the events of Captain America: Civil War, the movie has T'Challa (Chadwick Boseman) reckoning with what it means to be a king for Wakanda and if his country's isolationism is to its benefit or the world's detriment. His throne and his views are confronted with the arrival of Erik Killmonger (Michael B. Jordan), who sees the solution to Wakanda's isolationism as imperialism and domination. Coogler skillfully embeds these ideas into a rollicking superhero tale that never loses sight of the humor or set pieces that Marvel has become known for. It's a rich, exciting movie that's deserving of its many accolades. – Matt Goldberg
Frozen (2013)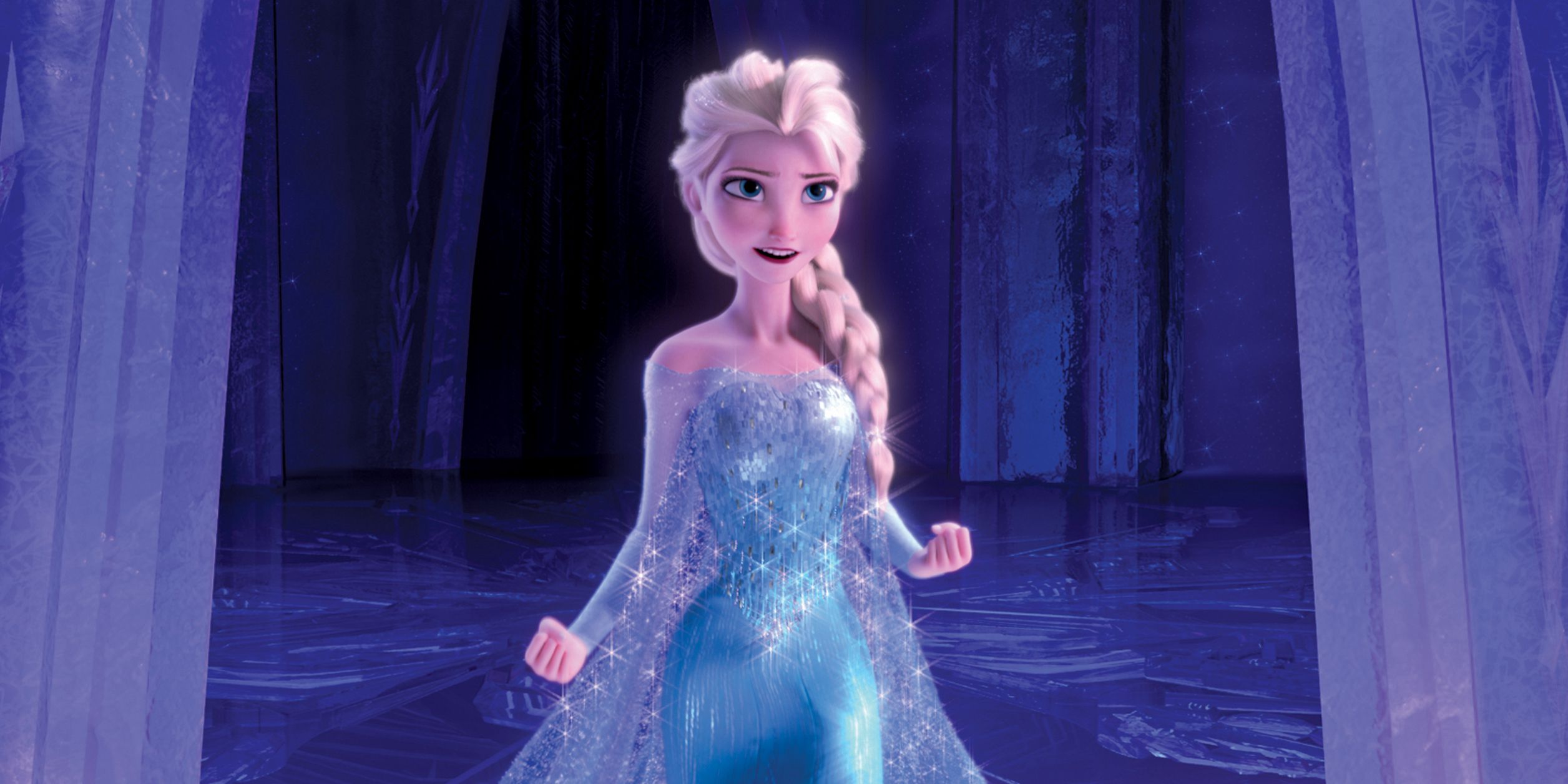 Run Time: 1 hr 42 min | Genre: Animated Musical Fantasy | Director: Chris Buck, Jennifer Lee
Cast: Kristen Bell, Idina Menzel, Josh Gad, Jonathan Groff
Oscars Won: Best Animated Feature, Best Original Song
Frozen arrived on the scene in 2013 and promptly exploded into superstardom, establishing itself both at the box office and in the brains of parents taking their kids to see it for the fifth time. But unlike a few other phenoms, Frozen pretty much deserves its status, thanks to its simple, genuinely uplifting tale of two sisters: rebellious princess Anna (Kristen Bell) and Queen Elsa (Idina Menzel), who tries and fails to hide her budding powers. It eventually got overplayed, but the soundtrack is a genuine banger, led, of course, by Menzel's famously dynamite pipes. Time and repetition have chilled the perception of Frozen, but give this one another whirl. — Vinnie Mancuso
Source: https://dominioncinemas.net
Category: Disney+