With so much original content coming from Disney, it's easy to forget that there is a lot of stuff on Disney+. Like, a lot a lot. Once you make it past the mountain of Marvel movies, Star Wars trilogies, and Disney live-action remakes, you'll find a treasure trove of original shows, classics from days gone by, documentaries, animated films, shorts, and much more. Disney+ is seriously packed to the rafters with gems that Disney fans around the world will want to dig into ASAP.
Maybe you are interested
To make things a bit easier, we've picked out the best hidden gems currently available to stream on Disney+. We've sifted through the catalog and now offer up our recommendations for the titles that will take you back to your childhood, will leave you thrilled, and may even give you a new perspective on the world of Disney.
For more recommendations, check out our list of the best shows and movies on Disney+.
Editor's note: This article was updated March 2023 to include Confessions of a Teenage Drama Queen.
RELATED: The Best Hidden Gems and Underrated Movies on Netflix Right Now
Willow (1988)
Run Time: 2 hr 6 min | Genre: Dark Fantasy Adventure | Director: Ron Howard
Cast: Warwick Davis, Val Kilmer, Joanne Whalley
Long before Peter Jackson successfully adapted J. R. R. Tolkien's The Lord of the Rings, George Lucas came up with his own dark fantasy about a simple farmer who gets entangled in the fight against an evil sorcerer. Willow has all the major beats of a great medieval fantasy, including ancient prophecies, powerful monsters, rogue warriors with a big heart, and an unlikely hero who rises to the occasion and ends up saving the whole world. In Willow's case, Warwick Davis plays the titular character, a member of the Nelwyn. Also known as the "little people," the Nelwyn are frequently ignored by other races in their eternal struggle for power. Even so, Willow proves he can surpass any obstacle while protecting a fragile baby against the evil queen who wants to keep her domain over the land. Fans of dark fantasy can't go wrong with Willow. And while the special effects of this 1988 didn't age too well, it's still a story with a lot of thrills.— Marco Vito Oddo
Confessions of a Teenage Drama Queen (2004)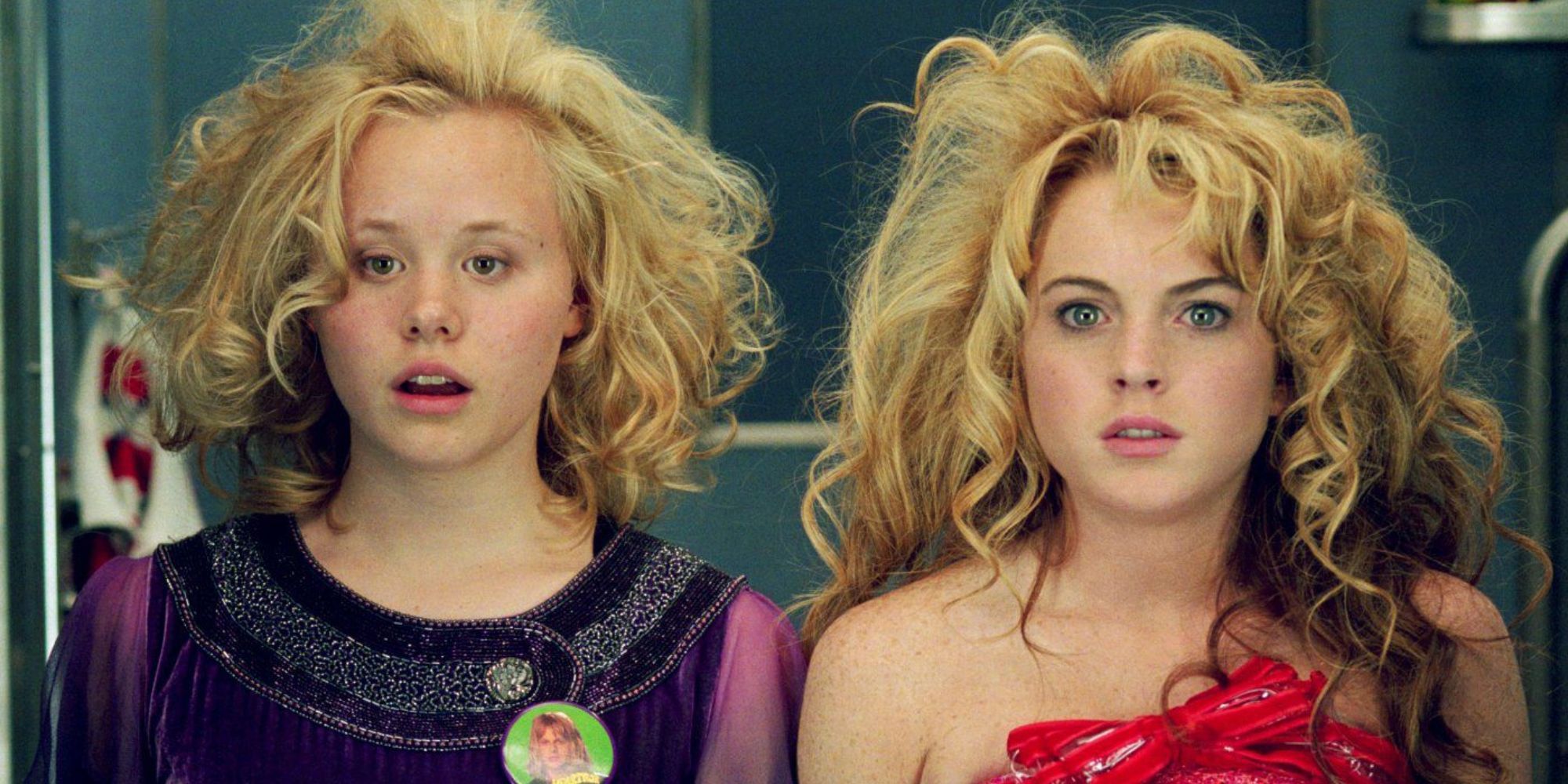 Run Time: 1 hr 29 min | Genre: Teen Comedy Musical | Director: Sara Sugarman
Cast: Lindsay Lohan, Megan Fox, Adam Garcia, Alison Pill
Just as Easy A attempted to modernize The Scarlet Letter, Confessions of a Teenage Drama Queen is a unique and unexpected rendition of George Bernard Shaw's classic Pygmalion. Director Sara Sugarman captures the general essence of the original story, allowing Lindsay Lohan, at the height of her talent, to embody teenager Lola, an ambitious girl with dreams of fame who attempts to reinvent herself when her family moves to a suburban town in New Jersey. In addition to Lohan and the film's killer soundtrack, Confessions of a Teenage Drama Queen also features a young Megan Fox prior to the height of her popularity and talent as Lola's rival. – Yael Tygiel
Ice Princess (2005)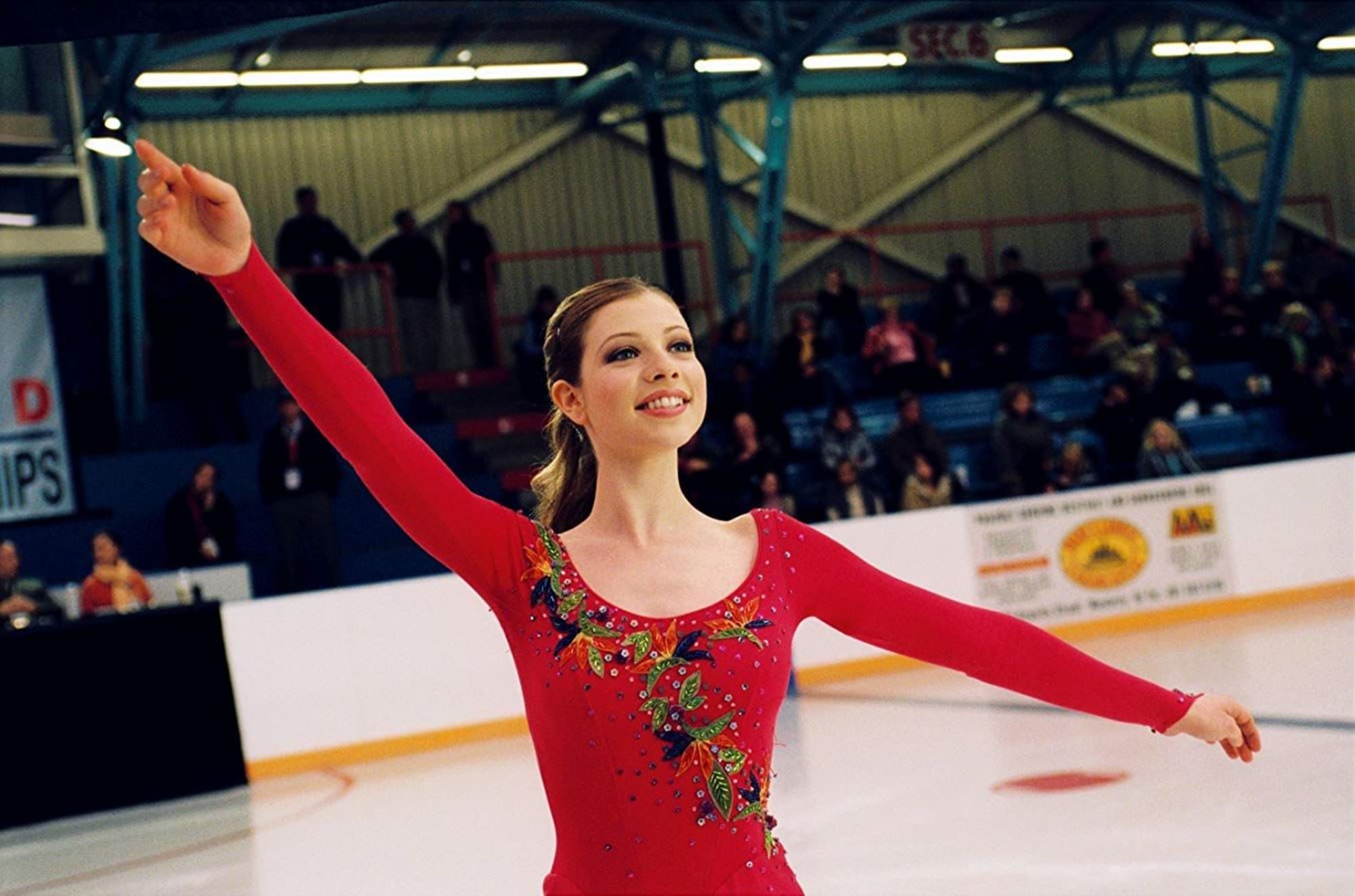 Run Time: 1 hr 37 min | Genre: Teen Sports Comedy-Drama | Director: Tim Fywell
Cast: Joan Cusack, Kim Cattrall, Michelle Trachtenberg, Hayden Panettiere
Before Troy Bolton was torn between basketball and singing in High School Musical, Casey Carlyle (Michelle Trachtenberg) had to juggle her Harvard physics ambitions with her passion for figure skating in Ice Princess. Add in the pressure from both her intense mother (Joan Cusack) and demanding coach Tina Harwood (Kim Cattrall), as well as her frenemy relationship with Tina's daughter Gen (Hayden Panettiere) and crush on her son, Zamboni driver Teddy (Trevor Blumas), and you have quite a chaotic senior year. Ice Princess is a stone-cold classic, combining genuinely moving moments with true hilarity – not to mention an iconic soundtrack. Ice Princess belongs in the ice skating movies hall of fame alongside I, Tonya and The Cutting Edge. – Taylor Gates
Because of Winn-Dixie (2005)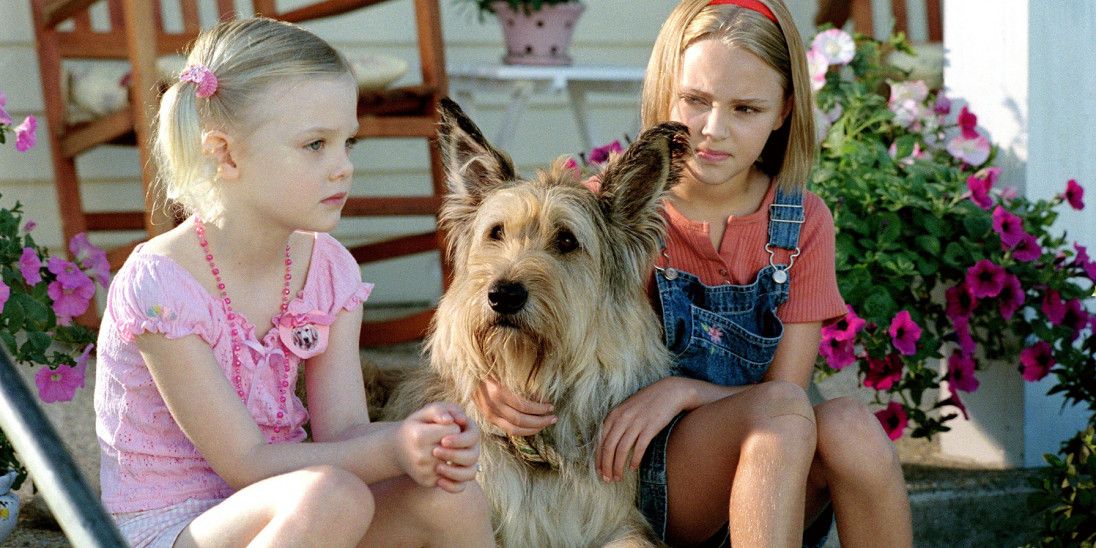 Run Time: 1 hr 46 min | Genre: Family | Director: Wayne Wang
Cast: Jeff Daniels, Cicely Tyson, Dave Matthews, Eva Marie Saint, AnnaSophia Robb
Based on the Kate DiCamillo novel of the same name, Because of Winn-Dixie is AnnaSophia Robb's debut role – and it quickly becomes clear why she's been consistently working ever since in hit films like Bridge to Terabithia and Soul Surfer and more recently in shows like The Act and Little Fires Everywhere. Robb stars as India Opal Buloni, a 10-year-old who has just moved to a small town with her preacher father (Jeff Daniels). There, she learns to make friends with people in the community and overcome her grief from her mother's abandonment with the help of a dog she finds causing chaos at the grocery store. The movie is a heartwarmer and a tear-jerker grounded by its genuine emotions and talented cast. – Taylor Gates
Edward Scissorhands (1990)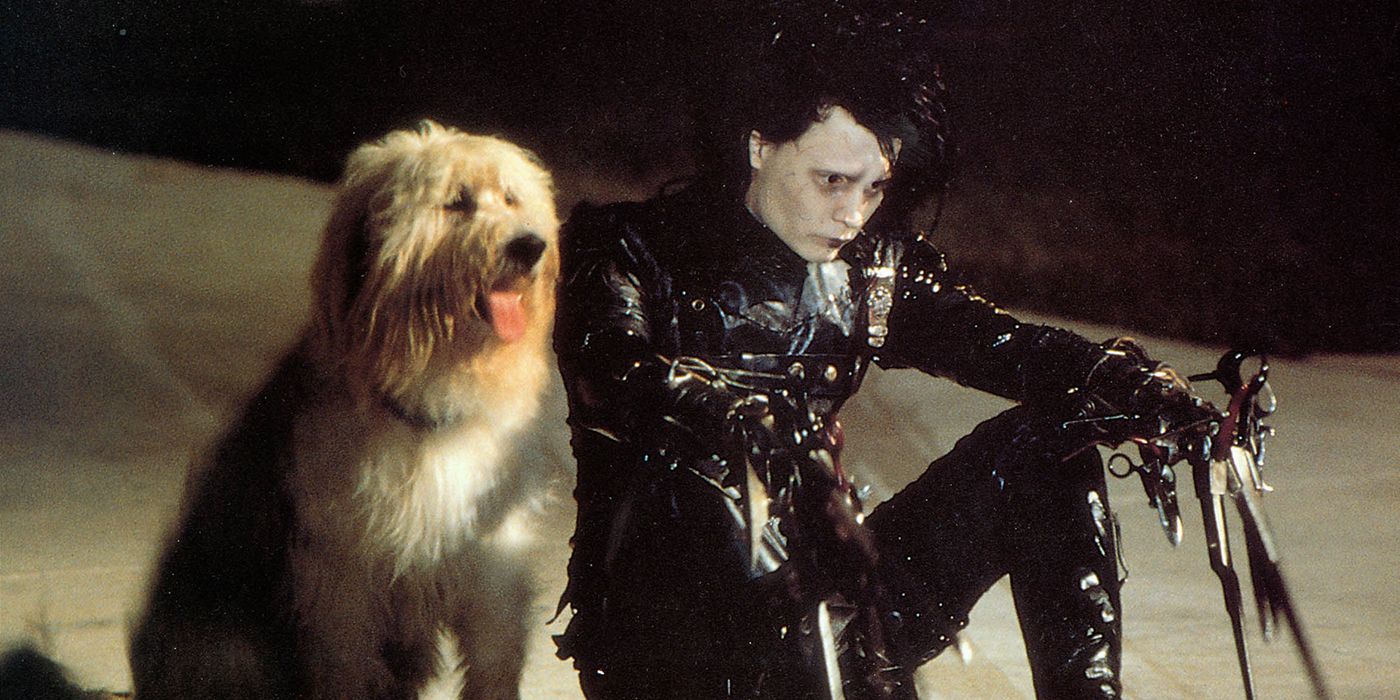 Run Time: 1 hr 45 min | Genre: Fantasy Romance | Director: Tim Burton
Cast: Johnny Depp, Winona Ryder, Dianne Wiest
If you want peakTim Burton, you can't really go wrong with his 1990 fantasy romance film. While Burton has eventually become a self-parody of himself, back in 1990, his film about a gentle soul with scissors for hands was (pardon the pun) cutting edge. The story follows the title character (Johnny Depp) who, after being left to wander alone by himself in a lonely house, is adopted by a suburban family who tries to integrate him into a society that is at first curious about his talents but turns on him when his novelty wears off. A modern-day Frankenstein tale permeated with Burton's ideas about the power and dangers of imagination, Edward Scissorhands is the director at his best and the film still endures thanks to the way it weaves together darkness and warmth. — Matt Goldberg
​​​​​​​Watch on Disney+
Diary of a Wimpy Kid (2010)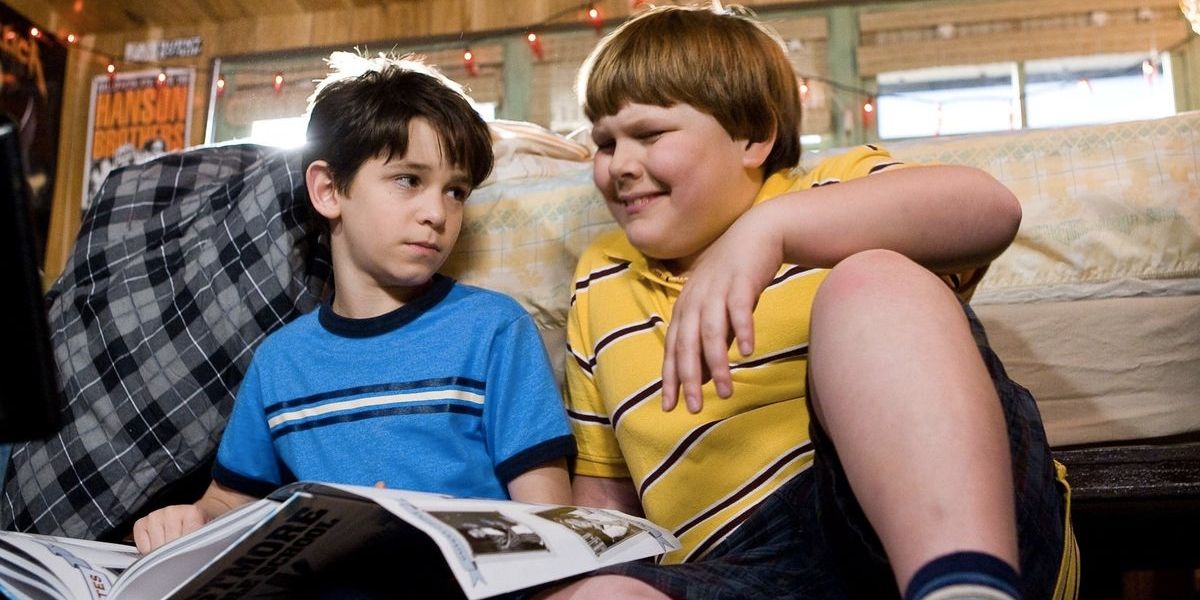 Run Time: 1 hr 32 min | Genre: Comedy | Director: Thor Freudenthal
Cast: Zachary Gordon, Robert Capron, Rachael Harris, Steve Zahn
Jeff Kinney's Diary of a Wimpy Kid books got a generation of middle-schoolers to actually take an interest in reading, and the first film adaptation is a fun, heartwarming comedy for that age group. It's nice to see a live-action family comedy that actually focuses on the kids' perspective, and doesn't feature an overabundance of celebrity cameos. Zachary Gordon gave a breakout performance as the nervous sixth-grader Greg Heffley, and remarkably, the young star is able to carry the film by himself. If nothing else, Diary of a Wimpy Kid is proof that Steve Zahn should be cast in absolutely everything. — Liam Gaughan
​​​​​​​Watch on Disney+
The Black Cauldron (1985)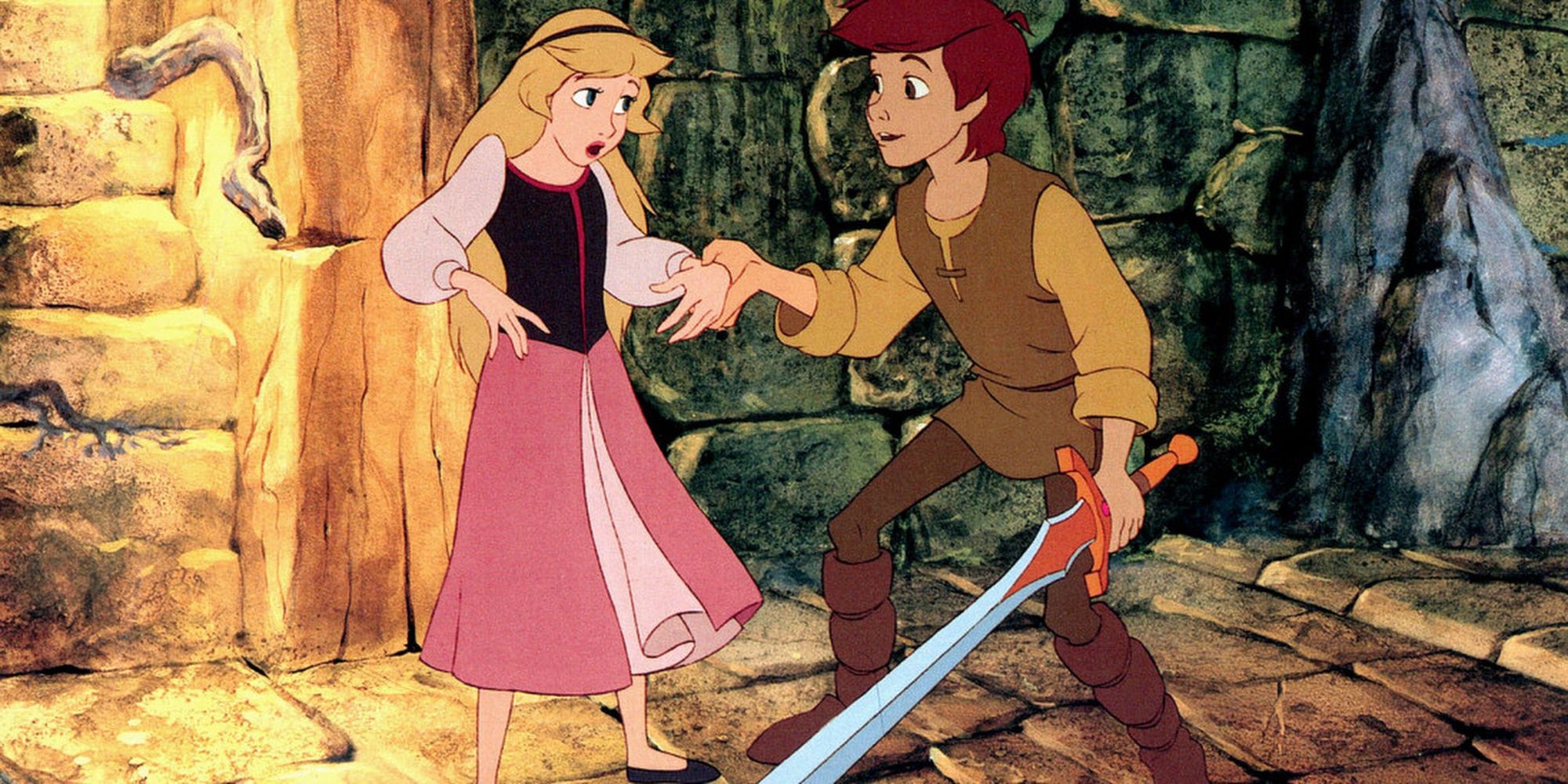 Run Time: 1 hr 20 min | Genre: Animated Dark Fantasy Adventure | Director: Ted Berman, Richard Rich
Cast: Grant Bardsley, Susan Sheridan, Freddie Jones
One of the most underrated animated films developed by Disney, The Black Cauldron trades princesses and music numbers for a dark fantasy tale filled with swords and magic. Originally released in 1985, The Black Cauldron was a huge box-office bomb, which led Disney to hold its home release until 1998. This gap prevented the film from reaching audiences, and even today, most Disney fans don't even know The Black Cauldron even exists. Fortunately, The Black Cauldron is available right now on Disney+, making it one of the best hidden gems of the streaming service. Sure, the film is flawed and lacks characters as memorable as the ones in Disney's biggest successes. Still, The Black Cauldron is an interesting take on Lloyd Alexander's The Chronicles of Prydain novel series, which in turn were inspired in Welsh mythology. If you are looking for a new kind of medieval fantasy, The Black Cauldron is a great choice. — Marco Vito Oddo
​​​​​​​Watch on Disney+
Newsies (1992)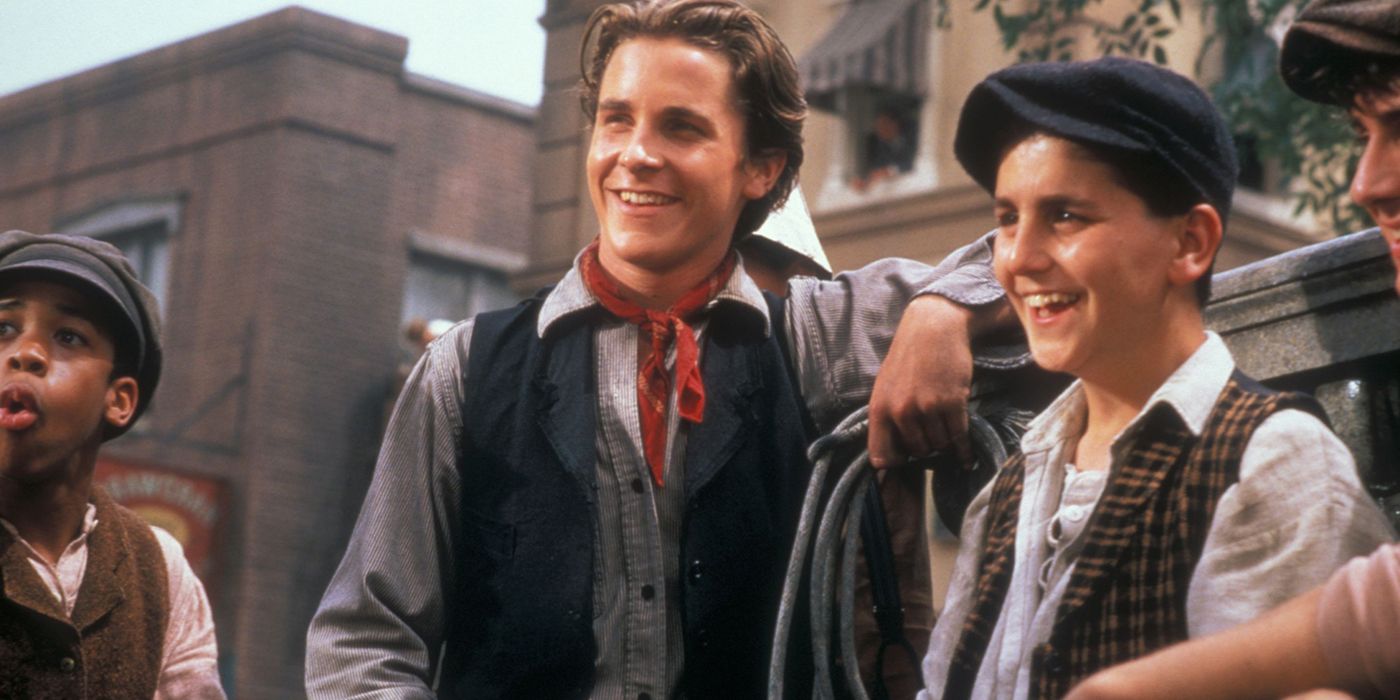 Run Time: 2 hr 1 min | Genre: Musical Historical Comedy-Drama | Director: Kenny Ortega
Cast: Christian Bale, Bill Pullman, Ann-Margret, Robert Duvall
Long before it was a hit Broadway show, Newsies was a cult classic movie musical directed by future High School Musical mastermind Kenny Ortega. Loosely based on the real-life newsboys' strike of 1899, the film follows a ragtag gang of Manhattan paper sellers led by conman Jack Kelly (a young Christian Bale). When newspaper magnate Joseph Pulitzer (Robert Duvall) increases the prices for his impoverished distributors, the boys decide to fight back (through song and dance). But when Jack and his new friend David (David Moscow) decide to take on "The World," uniting the newsies of New York City may be the least of their problems. With a surprisingly prescient political message and an unimpeachable soundtrack by legendary songwriter Alan Menken, the film is an underrated and delightful '90s gem. — Mary Kate Carr
​​​​​​​​​​​​​​Watch on Disney+​​​​​​​
Tuck Everlasting (2002)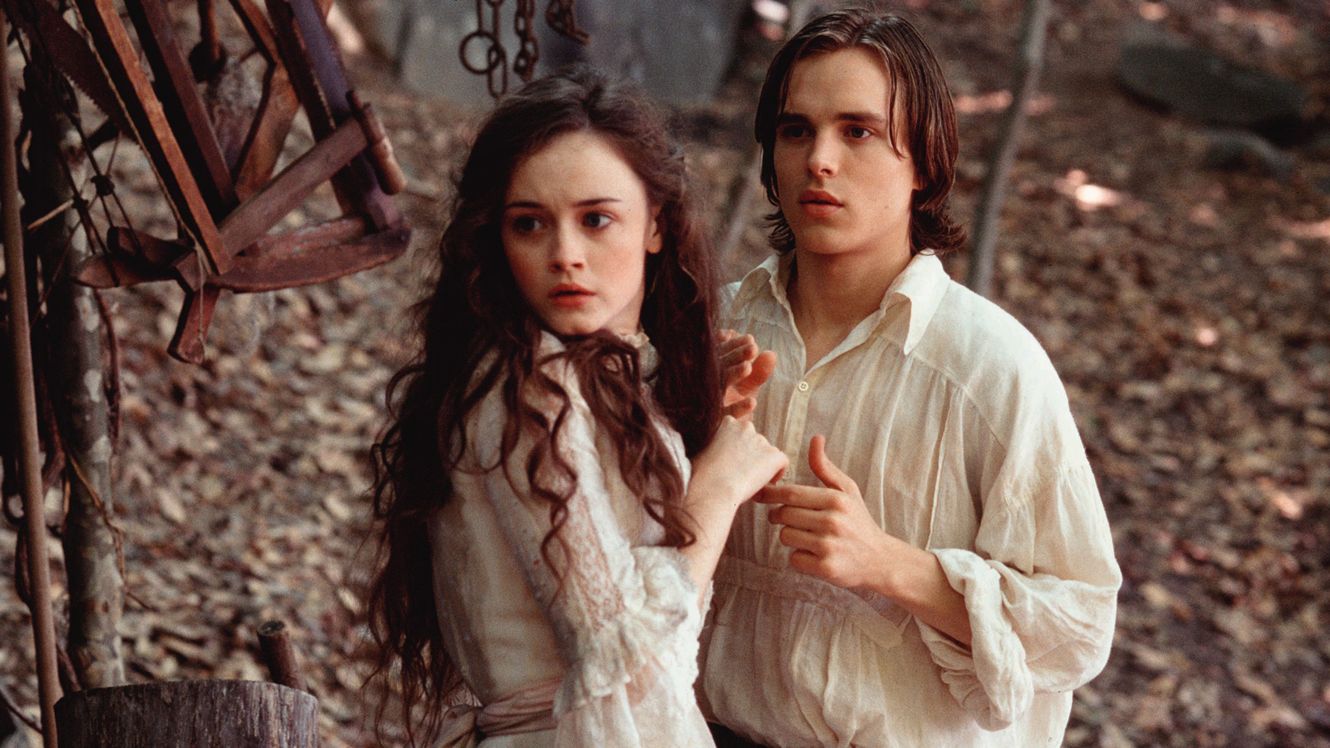 Run Time: 1 hr 36 min | Genre: Romantic Fantasy Drama | Director: Jay Russell
Cast: Alexis Bledel, Ben Kingsley, Sissy Spacek
Based on the children's novel by Natalie Babbitt, Tuck Everlasting is a lush, romantic historical fantasy. In 1914, Winnie Foster (Alexis Bledel) feels trapped by the restrictions of her life and decides to run away. But when she does, she becomes entangled with the Tuck family, who kidnap her in order to preserve their family secret: by drinking from a nearby spring, the entire family has become immortal. As Winnie falls in love with their son Jesse (Jonathan Jackson), she learns the costs of living forever and the dangers that the spring could pose if it's discovered by anyone else. The young heroine is faced with a choice between the life she's always known and a new, everlasting one with her first love. — Mary Kate Carr
​​​​​​​​​​​​​​Watch on Disney+​​​​​​​
Flubber (1997)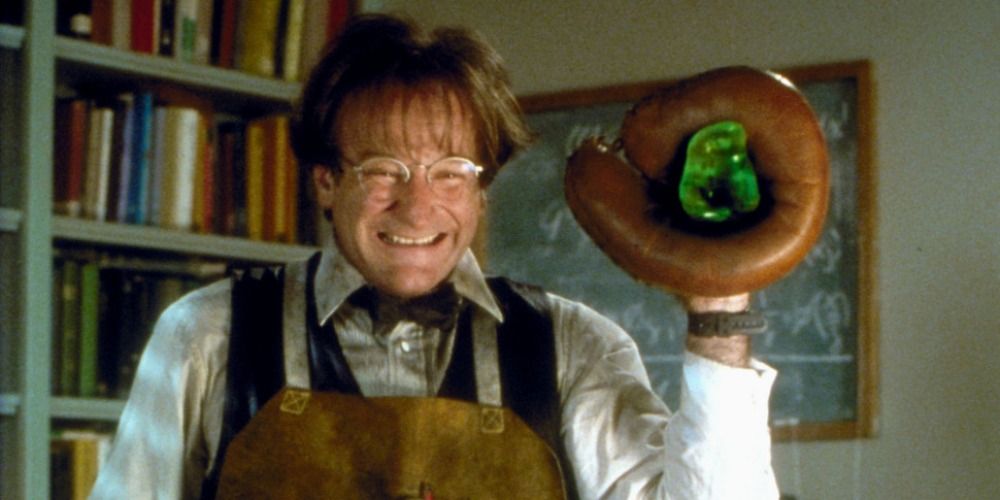 Run Time: 1 hr 33 min | Genre: Sci-Fi Comedy | Director: Les Mayfield
Cast: Robin Williams, Marcia Gay Harden, Christopher McDonald
Flubber may not be the first film you think of in the catalogs of Robin Williams or John Hughes, but it is a film that looms large in many a '90s kid's memory. A remake of the 1961 film The Absent-Minded Professor, the story follows Professor Philip Brainard (Robin Williams), a mad scientist whose devotion to his work has derailed his relationship with fianceé Sara Jean Reynolds (Marcia Gay Harden). His experiments result in a sentient green substance identified as a sort of "flying rubber," AKA Flubber. The energetic, unstable substance wreaks havoc wherever it goes, but the incredible practical applications (Philip's flying car or the extra-bouncy basketball sneakers) catch the notice of millionaire Chester Hoenicker (Raymond J. Barry). Philip must save his invention from Hoenicker and his relationship from his rival Wilson Croft (Christopher McDonald) using his mad-scientist ingenuity. — Mary Kate Carr
​​​​​​​​​​​​​​Watch on Disney+​​​​​​​
Oliver and Company (1988)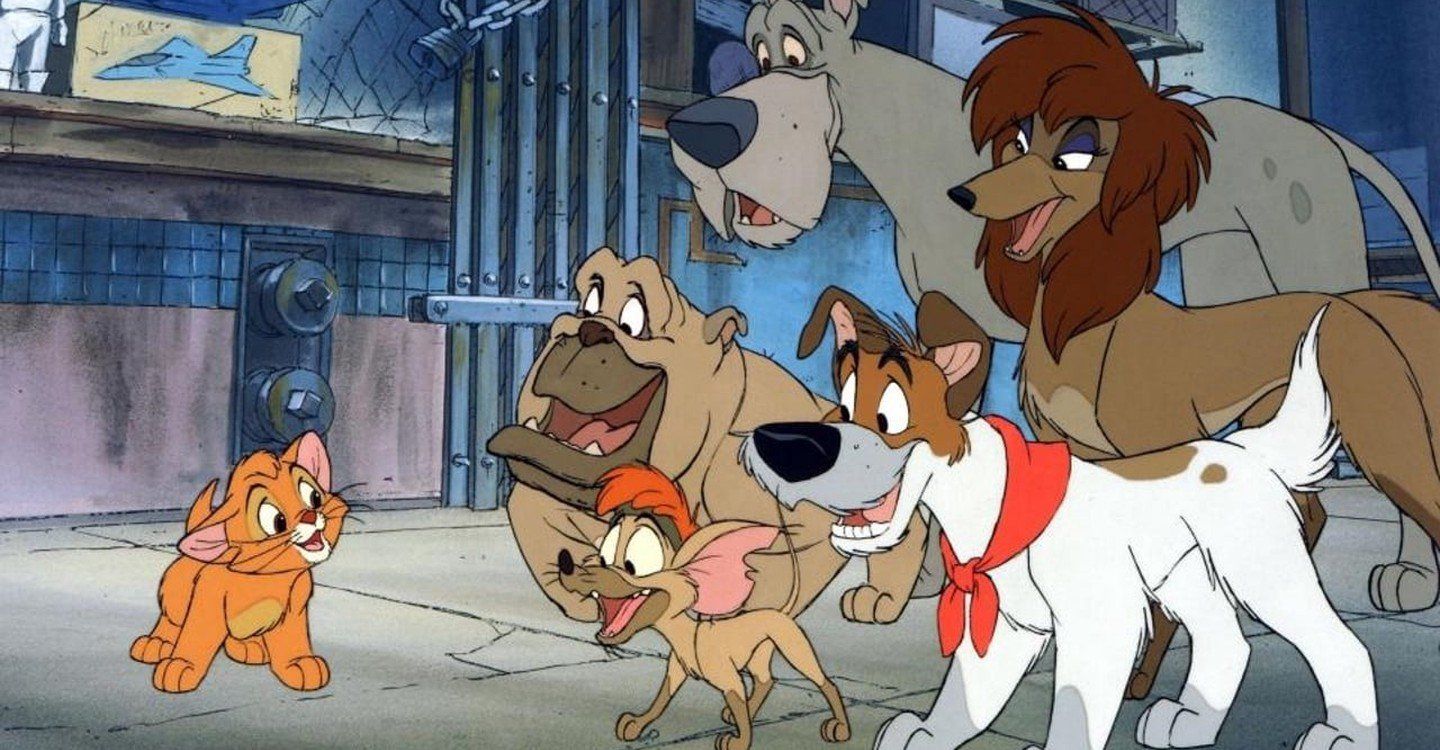 Run Time: 1 hr 14 min | Genre: Animated Musical Adventure | Director: George Scribner
Cast: Joey Lawrence, Billy Joel, Natalie Gregory
Inspired by the novel Oliver Twist by Charles Dickens, Oliver and Company follows the journey of a young stray cat, Oliver (Joey Lawrence), who wanders the streets of New York City until he meets the mongrel Dodger (Billy Joel) and his gang of dogs who take him into their ranks. When Oliver is eventually adopted by a young girl with wealthy parents, a plan unfolds at the hands of a petty thief, Fagin (Dom DeLuis), and the loan shark, Sykes (Robert Loggia), to hold Oliver for ransom. From there, chaos ensues. Olivier and Company is a music-filled adventure that spans the length of the city, beautifully animated and wonderfully scored. The character and passion contributed by the outstanding voices only add to the magic of this movie. — Olivia Fitzpatrick
​​​​​​​​​​​​​​Watch on Disney+​​​​​​​
Splash (1984)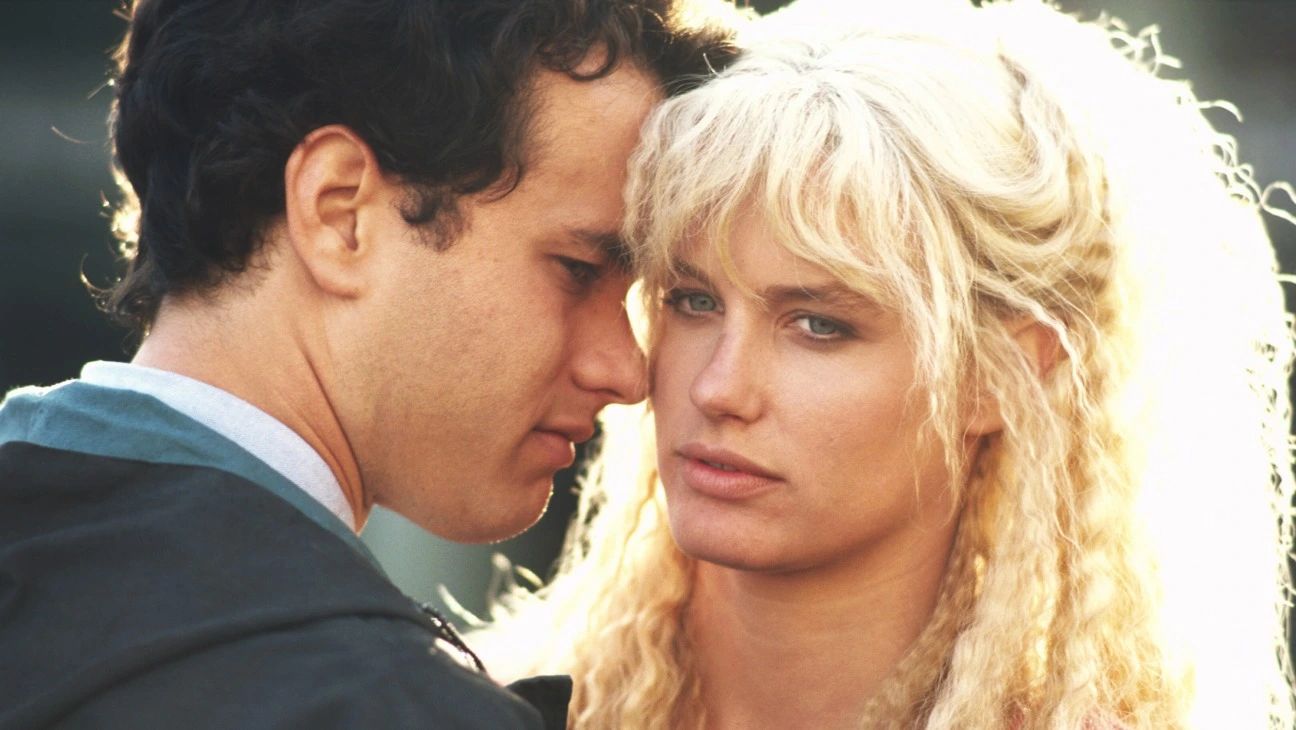 Run Time: 1 hr 51 min | Genre: Fantasy Romantic Comedy | Director: Ron Howard
Cast: ​​​​​​​Tom Hanks, Daryl Hannah, Eugene Levy, John Candy
While Splash is barely remembered nowadays, the film was a big hit when first released in 1984. A modern version of The Little Mermaid, Splash tells the story of a young boy who meets an infant mermaid during a near-death incident. Many years later, the two meet again and develop a beautiful relationship, marked by the hilarious cultural difference between the two species. As if dating a mythological creature was not complicated enough, the couple is also forced to defend themselves from evil scientists who want to study the poor mermaid. So, we could say Splash is the family-friendly version of Guillermo del Toro's The Shape of Water. Splash is also an important piece of Hollywood history, as it launched the career of Tom Hanks, now a cinema legend. So, while exploring Disney+'s hidden gems, Splash should be on the top of your list. — Marco Vito Oddo
​​​​​​​​​​​​​​Watch on Disney+​​​​​​​
Sky High (2005)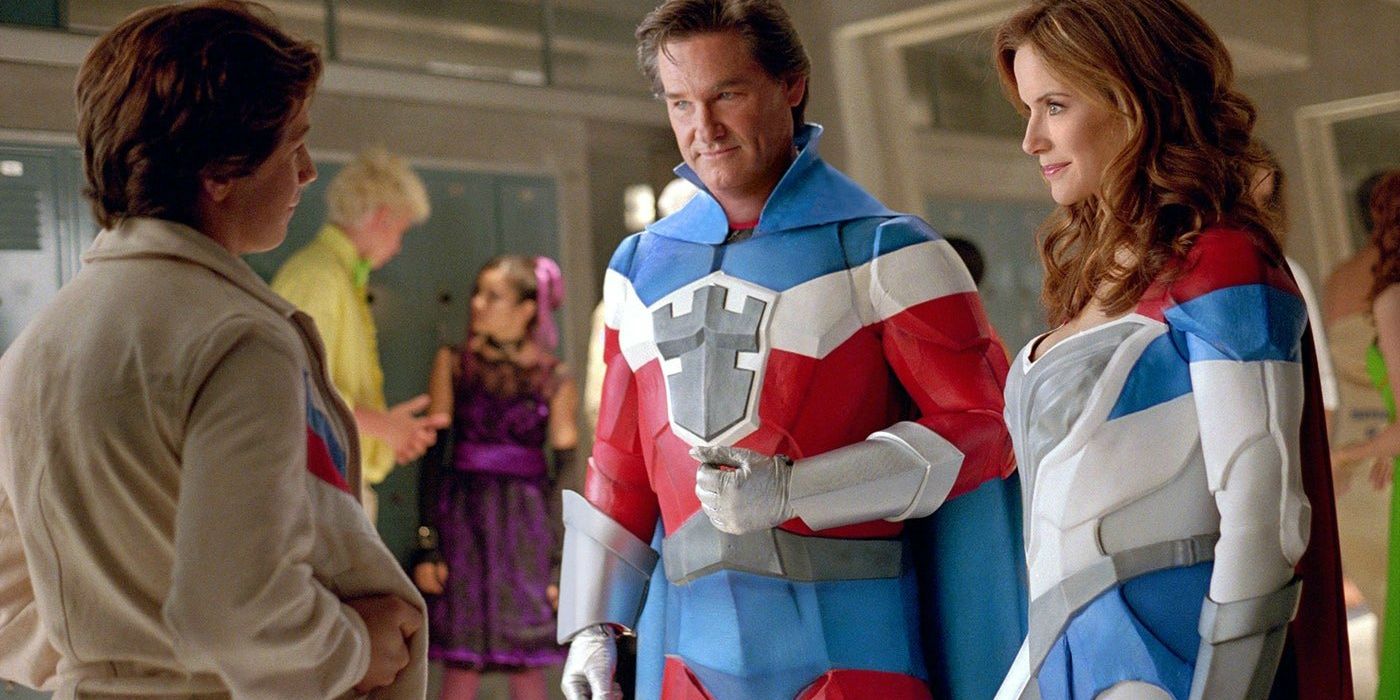 Run Time: 1 hr 40 min | Genre: Superhero Comedy | Director: Mike Mitchell
Cast: Kelly Preston, Michael Angarano, Danielle Panabaker, Mary Elizabeth Winstead, Kurt Russell
Before the days of the Marvel Cinematic Universe, Disney dipped its toe into live-action superhero movies with the 2005 film Sky High. In a world where the existence of superheroes and villains is normalized, Sky High follows Will Stronghold (Michael Angarano) as he starts his first year at a special school where super powered youths learn how to use their abilities. The son of famous All-American heroes The Commander (Kurt Russell) and Jetstream (Kelly Preston), Will is embarrassed that his powers haven't manifested yet and worries that he'll disappoint them. He struggles not only to live up to their legacy but also with the ins and outs of a high school social life. Sky High is the perfect mixture of superhero and teen movies. It has action, a variety of interesting superpowers for its characters, dynamic world-building, a great villain reveal, commentary on high school social hierarchies, compelling love triangles, and characters that struggle with the weight of parental expectations. Even with the amount of superhero content that exists today, I have yet to find a movie that truly captures the fun, youthful energy of Sky High. — Brynna Arens
​​​​​​​​​​​​​​Watch on Disney+​​​​​​​
The Mouseketeers at Walt Disney World (1977)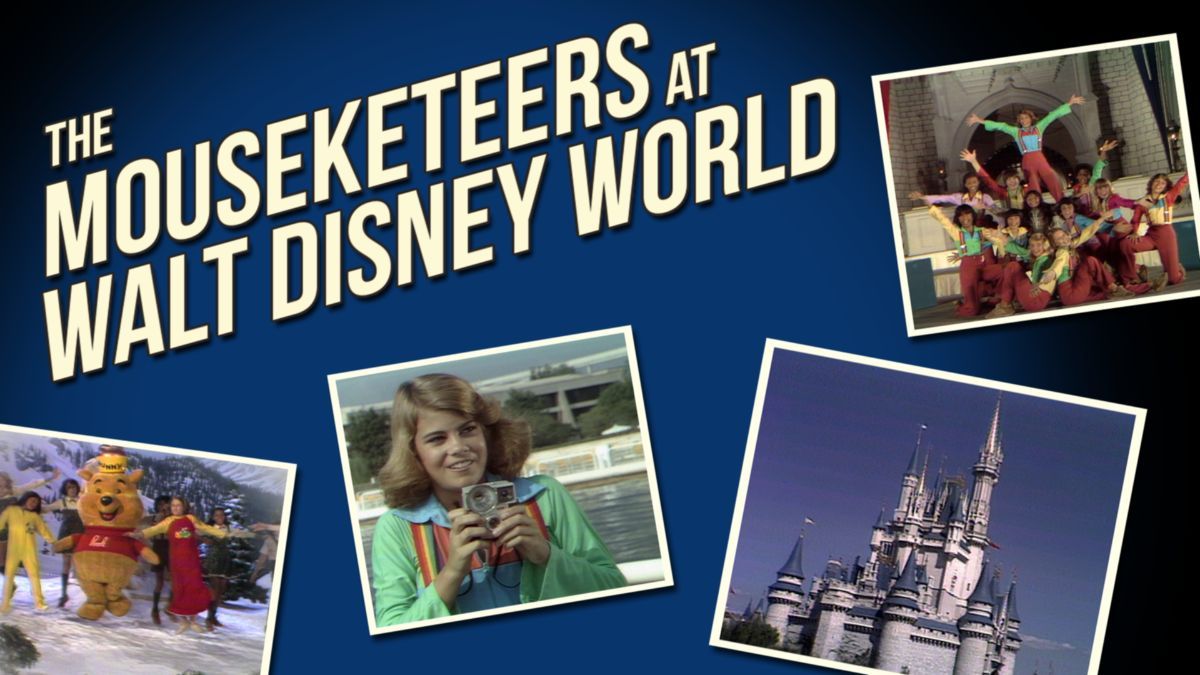 see more : Where to Watch All the 'Spider-Man' Movies: Streaming, Digital, DVD, and Blu-ray Status
Genre: Family Adventure Drama | Director: John Tracy
This might be my single favorite thing on all of Disney+. The Mouseketeers at Walt Disney World originally aired as an episode of Disneyland on November 20, 1977, and is chock-full of late '70s weirdness. Consider the fact that one of the first musical numbers is the Mouseketeers, shaggier than the classic Mouseketeers ever was, riding the Walt Disney World monorail and energetically half-singing, half-scatting "Zip-a-Dee-Doo-Dah" from, um, Song of the South.
There's also an entire musical number dedicated to River Country, the long-defunct Walt Disney World water park, and another one dedicated to the "Pooh Polka." Then there's Ronnie Schell, who was doing a ton of work for Disney at the time (including a two-part episode of the same series the year before), playing a seemingly closeted chaperon of the Mouseketeers. There's also a weird emphasis on "activities" like tennis or boating because at the time the Magic Kingdom was the only theme park at Walt Disney World and there was only a sliver of the shopping, dining, and entertainment offerings that are there now. But the cherry-on-top of all of this weirdness is that the original commercials from the 1977 airing are included. That means you get to see old Meow Mix and Canon commercials. What a dream.
​​​​​​​Watch on Disney+​​​​​​​
Casebusters (1986)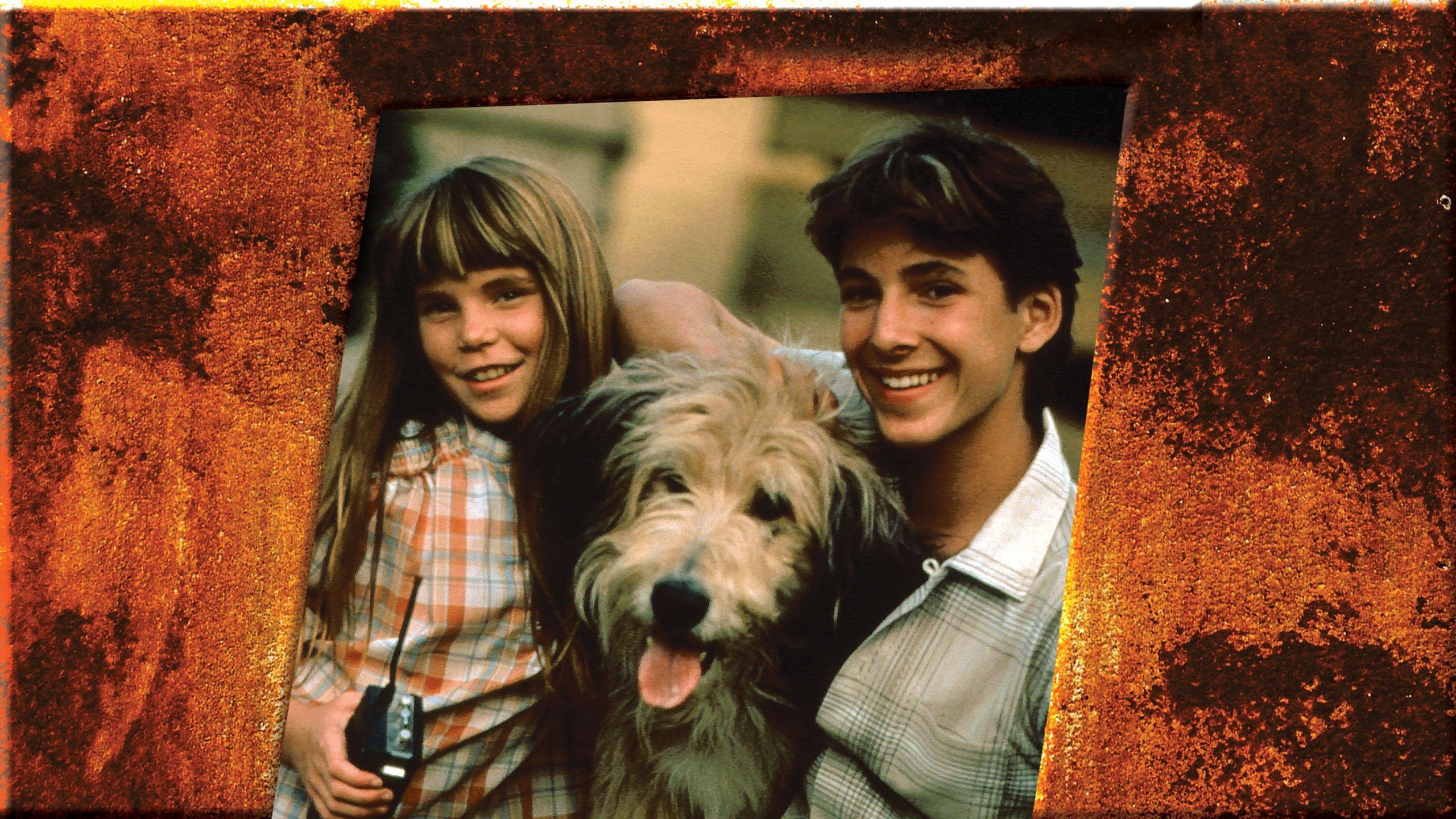 Run Time: 45 min | Genre: Family Adventure Drama | Director: Wes Craven
Cast: Pat Hingle, Noah Hathaway, Virginya Keehne
Submitted for your approval: A 1986 episode of The Disney Sunday Movie directed by Wes Craven. Instead of ghouls and ghosts, Casebusters is a deeply earnest, Sunday-night-movie equivalent of a YA detective novel. (Another interesting aside: It was co-written by Don Roos, who would go on to write and direct movies like the Ben Affleck–Gwyneth Paltrow romantic drama Bounce.)
Noah Hathaway and Virginya Keehne play a brother and sister duo who assist their ex-police officer grandfather (the great Pat Hingle) with his private security firm (he opens the film with faux film noir voiceover before busting a thief who has stolen silverware). Of course, along the way, the kids stumble upon a bigger mystery. It's pretty much exactly what you'd expect; the tone is jokey enough that things never get too intense and Craven showcases his ability to get winning performances out of young talent (Nightmare on Elm Street was just two years earlier). Sure, it might be slight, but it is endearing and entertaining (it's also a svelte 45 minutes). Can you really be mad at a movie that starts off with an illustrated montage set to Hall & Oates' "Private Eyes?" Didn't think so.
John Carter (2012)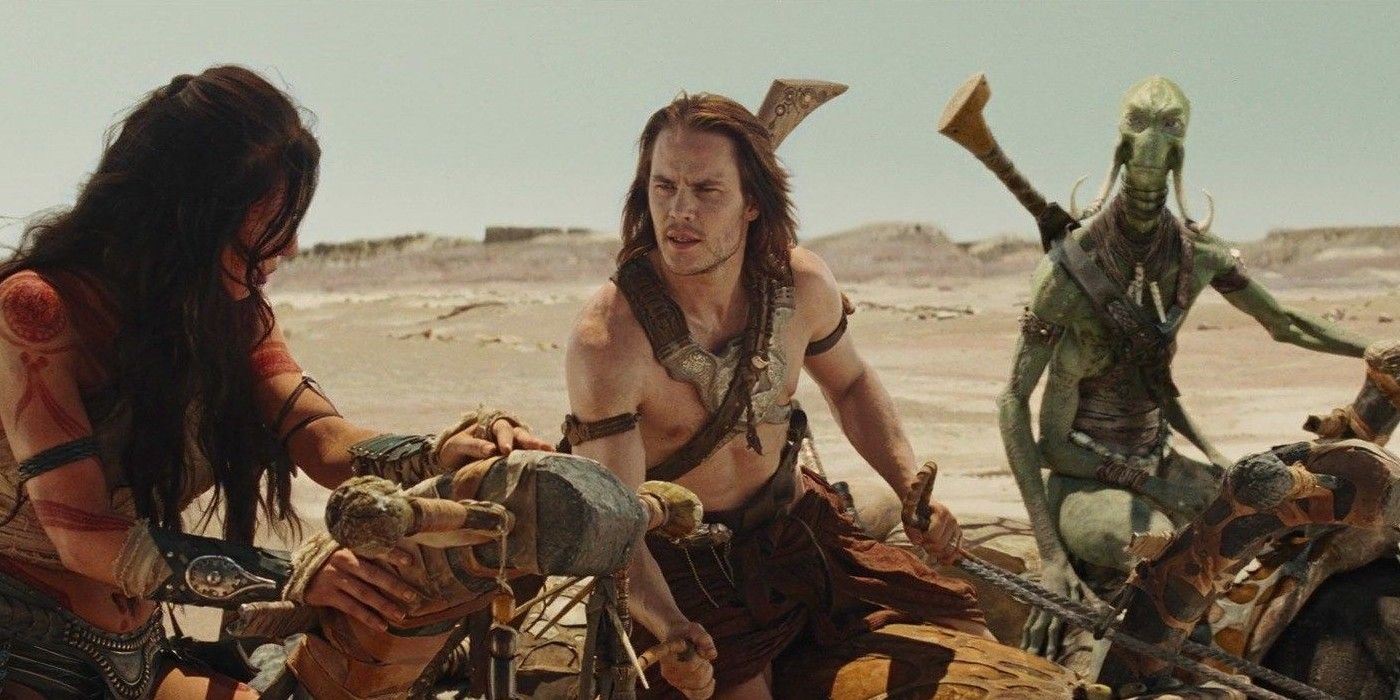 Run Time: 2 hr 12 min | Genre: Sci-Fi Action | Director: Andrew Stanton
Cast: Taylor Kitsch, Lynn Collins, Samantha Morton
Yes, John Carter is one of Disney's most notorious flops. Now that we've gotten that out of the way, it's time to appreciate one of the most undervalued and entertaining movies Disney has made in the past decade. Directed by Finding Nemo filmmaker Andrew Stanton (in his mostly-live-action debut) and based on a series of pulpy paperback novels by Tarzan creator Edgar Rice Burroughs, John Carter remains a whole lot of fun. TaylorKitsch plays John Carter, a disillusioned and heartbroken ex-Confederate soldier (yikes) whose consciousness is beamed to Mars. While on the Red Planet, he gets drafted into an unruly conflict between several warring clans, falls in love with a beautiful princess (Lynn Collins), and adopts an ugly but kinda adorable dog named Woola.
While the burdensome screenplay co-written by Pulitzer Prize-winner Michael Chabon can sometimes trip over itself, there's something singularly enjoyable about the number of ideas thrown at the wall and the exuberance with which those ideas are conveyed. We're talking about "predator cities" that roam the planet gobbling up civilizations, gladiatorial "white ape" battles, and a weird blue goo that can decide the fate of the planet. Sure, it's silly, but it's also surprisingly emotional (Michael Giacchino's score helps a lot) and frequently visionary.
​​​​​​​Watch on Disney+​​​​​​​
Flight of the Navigator (1986)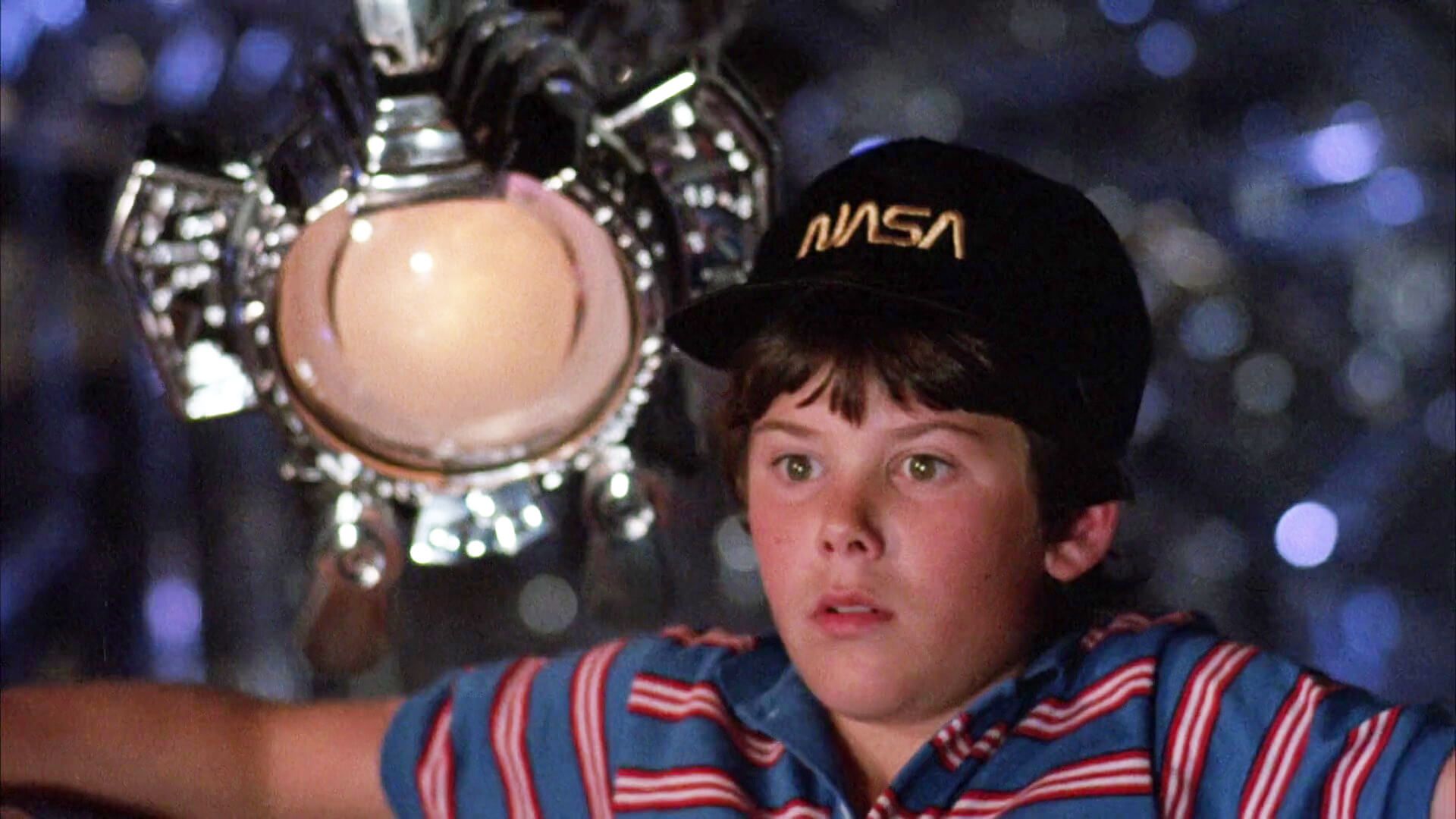 Run Time: 1 hr 30 min | Genre: Sci-Fi Adventure | Director: Randal Kleiser
Cast: Joey Cramer, Sarah Jessica Parker
One of the weirder movies Disney released in the 1980s, the basic concept of Flight of the Navigator sounds like E.T.-in-reverse, an agreeable riff on one of the most popular movies of the decade. But the resulting film, which follows a sentient spacecraft that abducts a young boy named David (Joey Cramer) and introduces him to a number of interplanetary creatures, is far stranger than Steven Spielberg's classic.
Most notably, there's the idea that since time works differently in space, the UFO returns David nearly a decade after he was first scooped up. His family has aged and his parents are convinced he was kidnapped and murdered. The government, for their part, stick him in a sterile government facility and prod him for answers (a young Sarah Jessica Parker plays one of the facility's employees, who brings David dinner with the help of a small rolling robot). So David has to reconnect with the UFO and figure out a way to get himself back in time. It's all incredibly strange. But there is much to love about Flight of the Navigator, from the design of the creatures and the spaceship (the all-chrome interior is so cool) to Alan Silvestri's mostly electronic score to a wonderful, pre-Pee-Wee's PlayhousePaul Reubens as the voice of the UFO.
Bonus trivia: When Imagineers were planning Star Tours for Disneyland, they saw Flight of the Navigator and immediately cast Reubens as the attraction's newbie pilot R3X. Now, Reubens-as-R3X can be heard in Galaxy's Edge, the Star Wars-themed area of Disneyland.
​​​​​​​​​​​​​​Watch on Disney+​​​​​​​
The Small One (1978)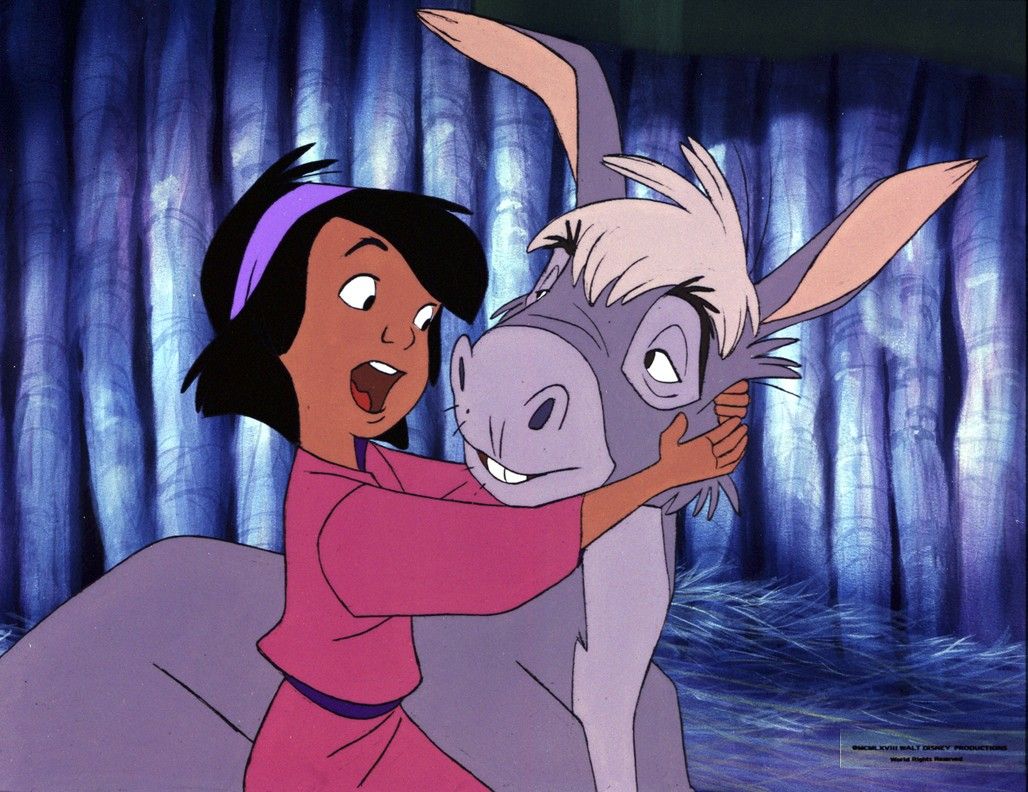 Run Time: 26 min | Genre: Animated Featurette | Director: Don Bluth
Cast: Sean Marshall, William Woodson, Olan Soule
The Small One is a theatrical featurette that was attached to a Christmas re-release of Pinocchio back in 1978. And if you've never heard of it, that's okay. It's rarely run on television and has mostly languished in obscurity since its release. But it's notable for a few reasons. Firstly, it is one of the few holiday specials in the Disney canon that directly acknowledges the birth of Christ. In this case, the titular "small one" is a donkey that Joseph uses to carry a pregnant Mary to Bethlehem.
Secondly, it was directed, produced, and developed by a young Disney animator named Don Bluth, who also co-wrote some songs. Bluth, as you might know, was a whiz kid that some considered to be the second coming of Walt Disney — but he was also a polarizing figure. Less than a year after "The Small One" debuted, Bluth had assembled a group of animators, and together they left the animation studio, which impacted the production pipeline and infuriated Disney head Ron Miller (who loved Bluth).
"The Small One" stands as a testament to his artistry and talent. The draftsmanship, linework, and characterization, particularly on the donkey, far outpaced anything else going on at the studio at that time (there's a reason they were releasing Pinocchio for the umpteenth time). However, "The Small One" also bears an "outdated cultural depictions" disclaimer, so be warned. There's a musical number set in the marketplace with some incredibly questionable depictions of Jewish men. Besides that, though, "The Small One" is a treasure and one that should become a part of your Christmastime programming.
​​​​​​​Watch on Disney+​​​​​​​
The Straight Story (1999)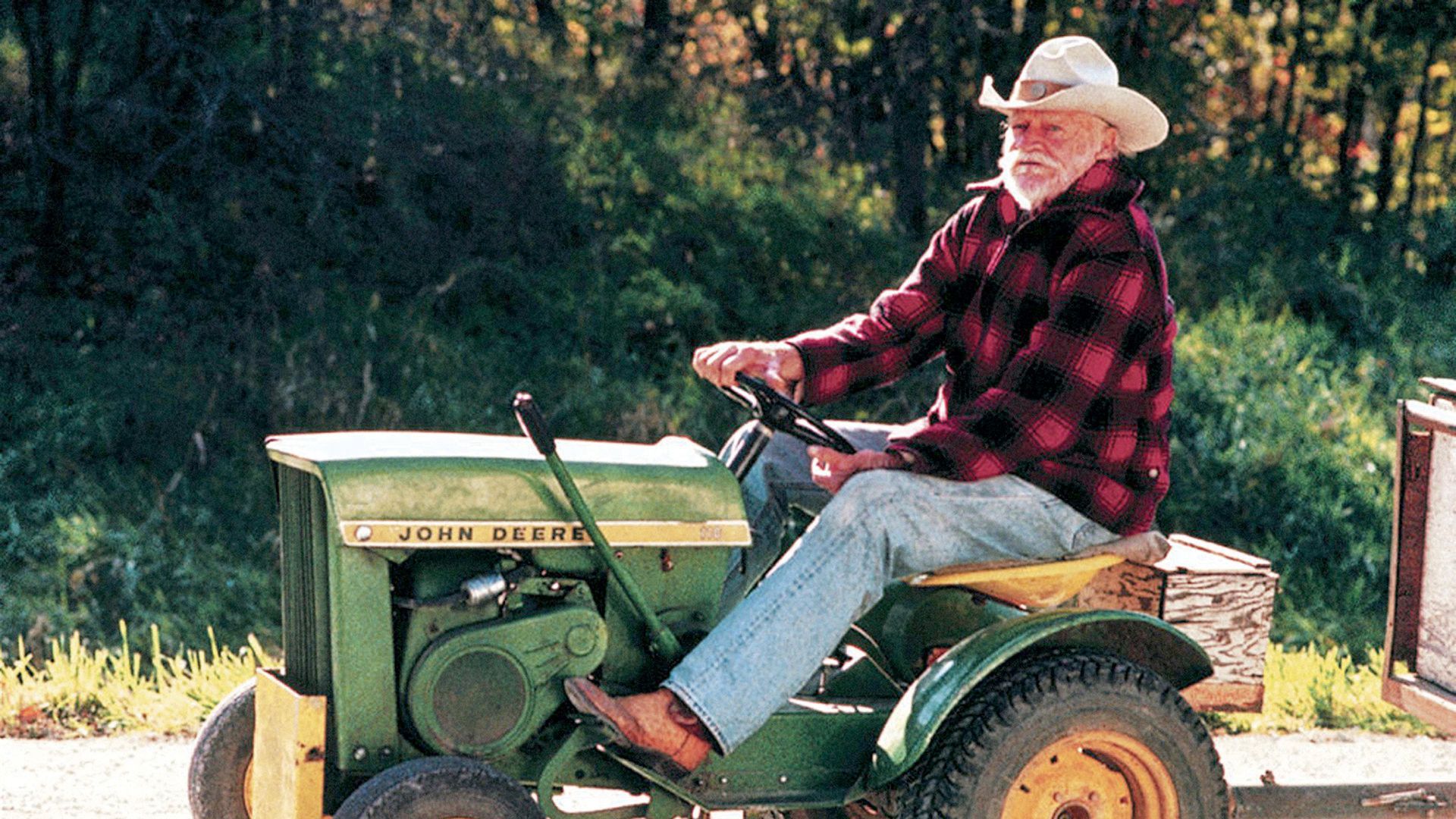 Run Time: 1 hr 52 min | Genre: Biographical Road Drama | Director: David Lynch
Cast: Richard Farnsworth, Sissy Spacek, Harry Dean Stanton
One of the more obscure titles in David Lynch's filmography, mostly because it doesn't feature any trans-dimensional weirdness, astral projection, or shadowy mutants. Instead, The Straight Story is easily his straightest movie, an emotional, warm-hearted, PG-rated Disney movie. This based-on-a-real-incident drama is about an old man named Alvin (Richard Farnsworth) whose brother (Harry Dean Stanton) has suffered a stroke. Unable to drive, Alvin decides to pilot his riding lawnmower on a 240-mile journey from Iowa to Wisconsin.
Tender and poetic, the film was co-written, edited, and produced by Mary Sweeney, Lynch's longtime collaborator (and, at the time, his wife). Clearly, she understood what he could bring to the material, even if nobody else could. Farnsworth, a former stuntman and actor, gives an affectless performance of deep profundity (he was nominated for an Oscar for his trouble), made all the more bittersweet by the fact that, less than a year after the movie was released, Farnsworth died by suicide after an intense battle with cancer.
​​​​​​​​​​​​​​Watch on Disney+​​​​​​​
Walt and El Grupo (2008)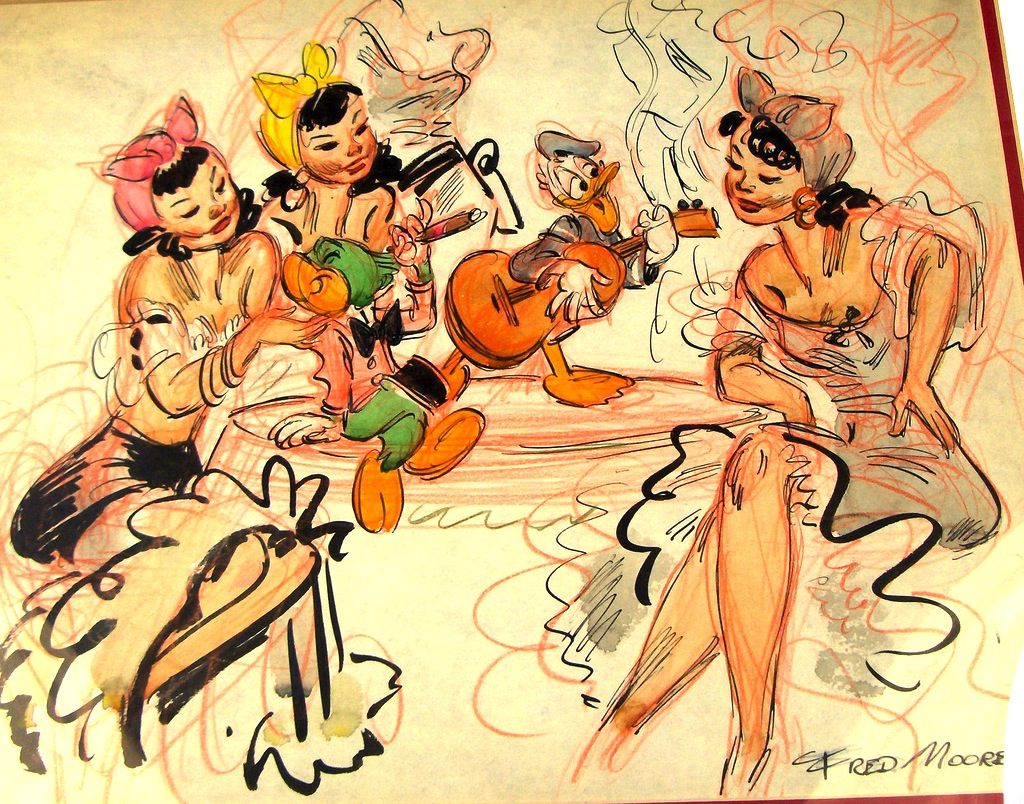 Run Time: 1 hr 47 min | Genre: Documentary | Director: Theodore Thomas
In 1941 Walt Disney and a group of animators from the studio (including future legends like Mary Blair and Frank Thomas) traveled to South America on a whirlwind goodwill tour sponsored by the American government, who were super skittish about the potential Nazi influence over the region. (Because if it's one thing that will fight back fascism, it's goofy cartoonists.) This was an incredibly important moment from Walt, who had just fought back the animators' strike that had left him heartbroken and despondent, and it was right before the studio itself would be taken over and used as a military base during the height of the war. (The war would also shut distribution in many markets, leading to further complications.)
So it was in this pocket of time that Walt and his small band of animators would have the time of their lives, soaking in the culture and color of South America. It would lead to a creative rejuvenation of sorts and directly influence a pair of "package films" from the period – Saludos Amigos and The Three Caballeros. (Jose is our dude.) This riveting documentary, directed by Frank's son Theodore Thomas, illuminates a mostly overshadowed piece of Disney history (biographical and otherwise). And it's one of the best documentaries on the platform.
Source: https://dominioncinemas.net
Category: Disney+