A cuddly, warm evening with our partner in the comfort of our home sounds like the perfect Valentine's Day plan in this chilly weather. And what could be better than coupling good food with the most heartfelt romantic comedies or dramas to set the mood right for the evening? We've got you covered with the best movies for a cozy Valentine's Day eve that you can stream on Disney+ right now.
Maybe you are interested
If you want to switch channels, have a look at our suggestions for The Best Valentine's Day Movies on Netflix and The Best Romantic Movies on Hulu Right Now!
RELATED: What's New on Disney+ in February 2023
The Parent Trap (1961)
Run Time: 2 hr 08 min | Director: David Swift | Writer: David Swift
Cast: Hayley Mills, Maureen O'Hara, Brian Keith, Charles Ruggles, Una Merkel, Leo G. Carroll, Joanna Barnes
The Parent Trap is a charming movie that would be perfect for a Valentine's Day family movie night. It is a jovial romantic comedy full of real-world humor, making it fun for families and kids. The movie centers on a set of teenage twin girls who were split up by their divorced parents and discovered each other at a girls' camp. The sisters devise a plan to reunite their parents by switching places. Hayley Mills' simultaneous dual performance as both twins is also startling and entertaining. The humor is unusually well-crafted for the whole family. There are abundant visual gags to keep the kids laughing, and the script is witty enough to make their parents smile.
Splash (1984)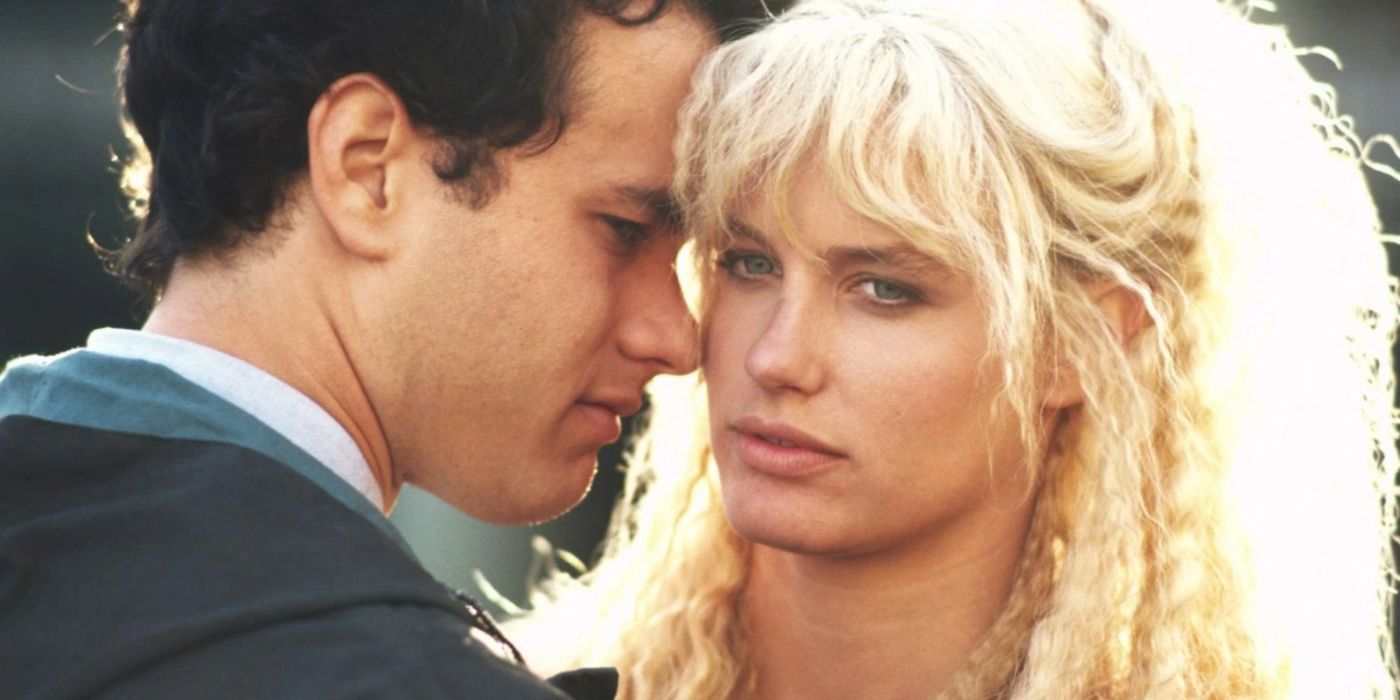 Run Time: 1 hr 51 min | Director: Ron Howard | Writer: Lowell Ganz, Babaloo Mandel, Bruce Jay Friedman
Cast: Tom Hanks, Daryl Hannah, Eugene Levy, John Candy, Dody Goodman, Shecky Greene, Richard B. Shull
This fantasy romantic comedy film directed by Ron Howard was nominated for an Academy Award for Best Original Screenplay. It involves a young man who falls in love with a mysterious woman, who is secretly a mermaid after she saved him from drowning as a boy. It is a delightful romantic comedy that Ron Howard's subtle directing and Tom Hanks and Daryl Hannah's endearing performances keep alive. With its wit and charm, the film entices the viewers and makes for an ideal Valentine's Day viewing.
The Princess Bride (1987)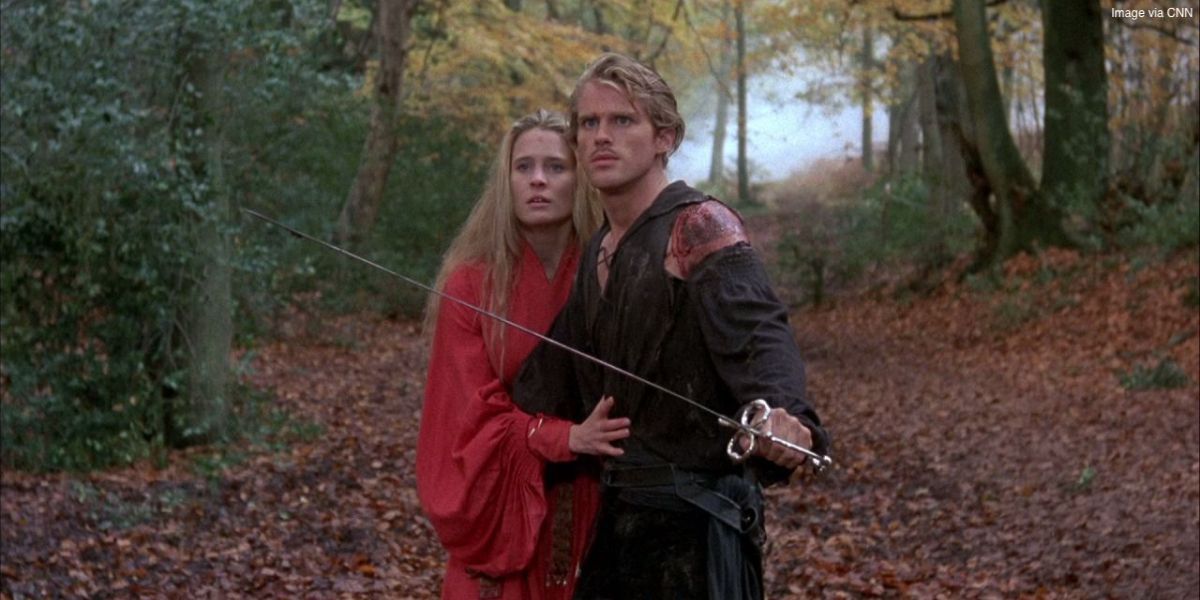 Run Time: 1 hr 38 min | Director: Rob Reiner | Writer: William Goldman
Cast: Cary Elwes, Robin Wright, Mandy Patinkin, Chris Sarandon, Christopher Guest, Wallace Shawn, André the Giant
Though described as a fantasy adventure comedy, The Princess Bride follows a dashing farmhand named Westley and his traveling friends as they attempt to save Westley's true love Princess Buttercup from the evil Prince Humperdinck. The story is told in the movie as a book that a grandpa reads to his ill grandson, maintaining the metafictional narrative approach of the original novel. It is a wonderful postmodern fairy tale that updates the classic damsel-in-distress tale with a deft combination of swashbuckling, romance, and humor.
While You Were Sleeping (1995)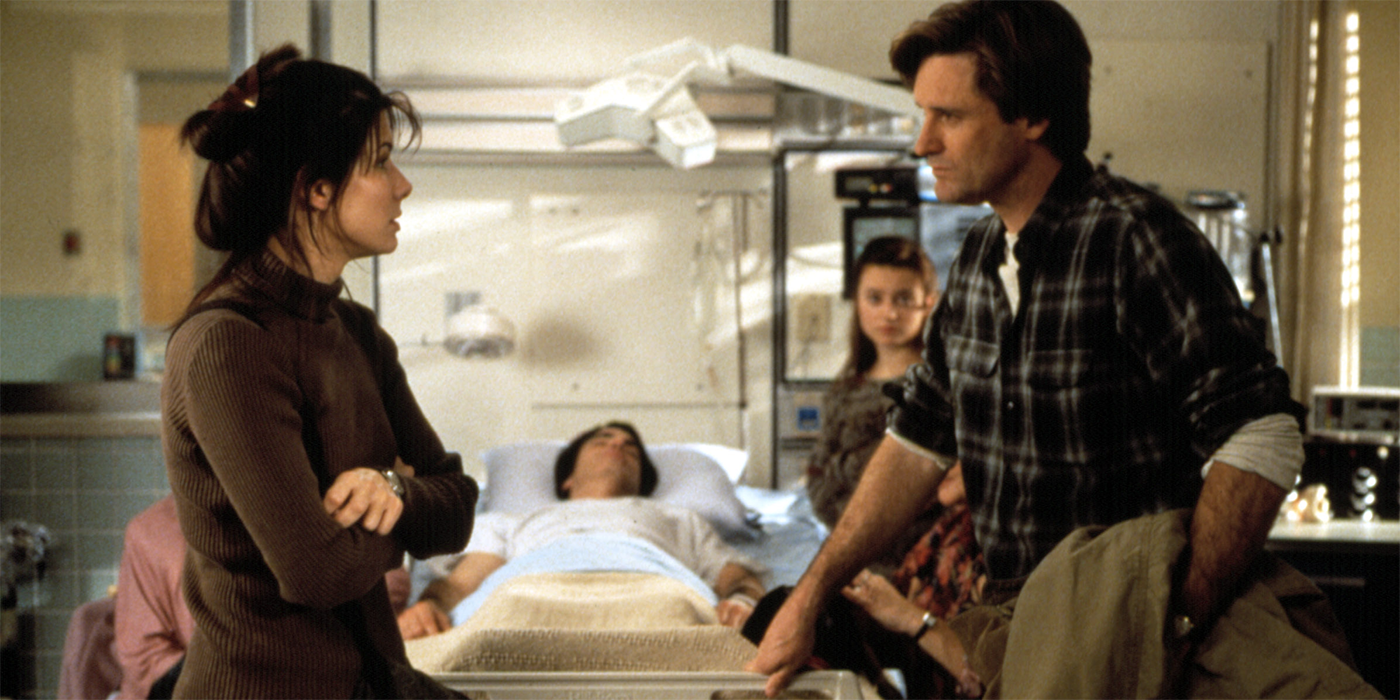 Run Time: 1 hr 43 min | Director: Jon Turteltaub | Writer: Daniel G. Sullivan, Fredric Lebow
Cast: Sandra Bullock, Bill Pullman, Peter Gallagher, Peter Boyle, Glynis Johns, Jack Warden
While You Were Sleeping is the perfect Valentine's Day watch for the hopeless romantics. The movie centers on a lonely ticket collector who harbors feelings for a handsome commuter. He gets tossed onto the track one day as a train is approaching after being robbed. He is in a coma, so she yanks him off the track and drives him to the hospital. The hospital staff makes the hilarious mistake of mistaking her for his fiancée, and things quickly get out of hand when his family shows up and assumes she is engaged to their son as well. Despite having a straightforward premise, the movie stirs up emotions because of its serene atmosphere. Sandra Bullock has a hugely charismatic and comedic demeanor. Despite being surrounded by seasoned actors like Glynis Johns, Jack Warden, and Peter Boyle, she manages to carry the film admirably. It demonstrates how love can occasionally enter through a window rather than the front door.
10 Things I Hate About You (1999)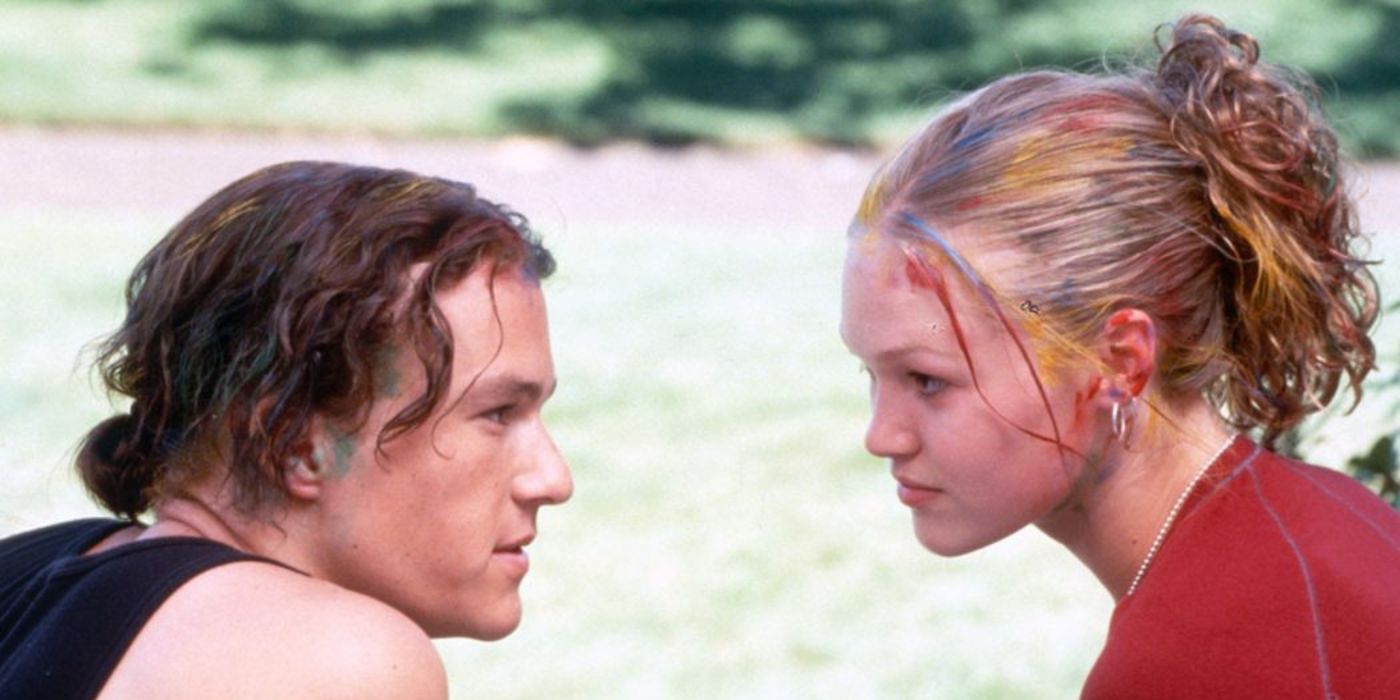 Run Time: 1 hr 37 min | Director: Gil Junger | Writer: Karen McCullah, Kirsten Smith
Cast: Julia Stiles, Heath Ledger, Joseph Gordon-Levitt, Larisa Oleynik, Larry Miller, Andrew Keegan, David Krumholtz, Susan May Pratt
Shakespeare's comedy The Taming of the Shrew is modernized in this beloved teen romantic comedy and set in an American high school in the late 1990s. 10 Things I Hate About You centers on Cameron, a new student who falls in love with Bianca and tries to persuade Patrick, a bad kid, to date Kat, Bianca's volatile sister, in order to circumvent her father's severe dating restrictions. Heath Ledger, Joseph Gordon-Levitt, and Julia Stiles all had breakout performances in it. It is a lively, funny, and imaginative film to have a good laugh with your BAE this Valentine's Day eve.
Never Been Kissed (1999)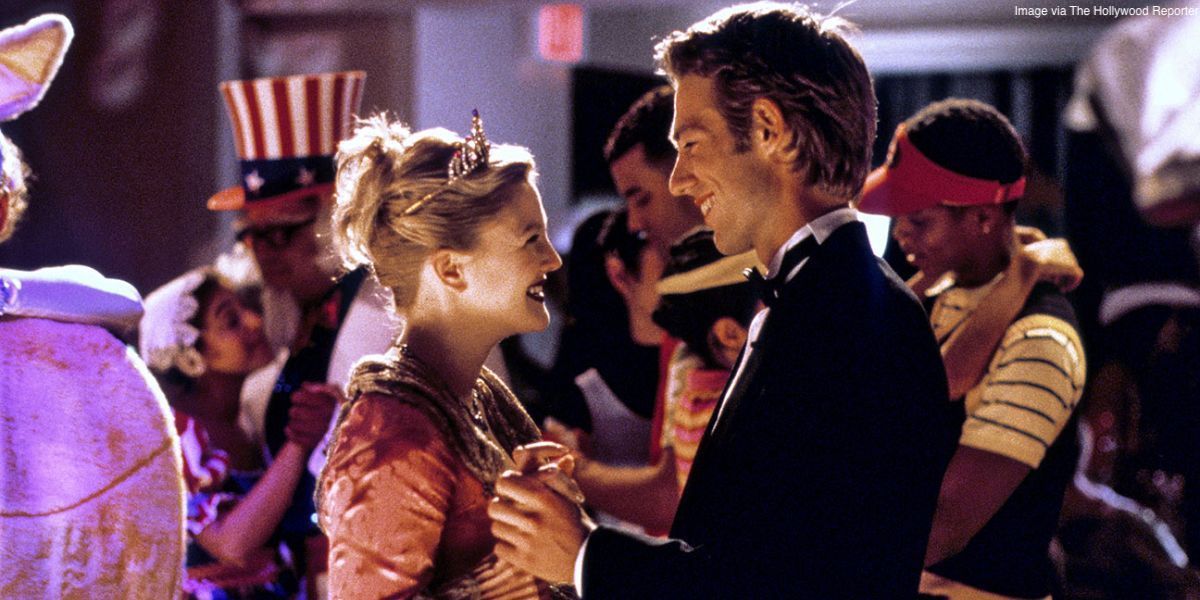 Run Time: 1 hr 47 min | Director: Raja Gosnell | Writer: Abby Kohn, Marc Silverstein
Cast: Drew Barrymore, David Arquette, Michael Vartan, Leelee Sobieski, Jeremy Jordan, Molly Shannon, Garry Marshall, John C. Reilly
The story is about an insecure 25-year-old copy editor for the Chicago Sun-Times who has never had a real relationship, Josie Geller enrolls in high school as part of undercover research for a story. It might be a refreshing watch for Valentine's Day if you don't watch to watch a heavily romantic film. Geller is given a second chance at love in addition to a second chance at high school. Never Been Kissed is essentially a light and charming romantic comedy. However, the film's script is not incredibly unique, but Drew Barrymore brings sunshine to it and develops a likable and relatable character for many. It is a cute 90s staple for a heartfelt Valentine's Day with your loved ones!
Tuck Everlasting (2002)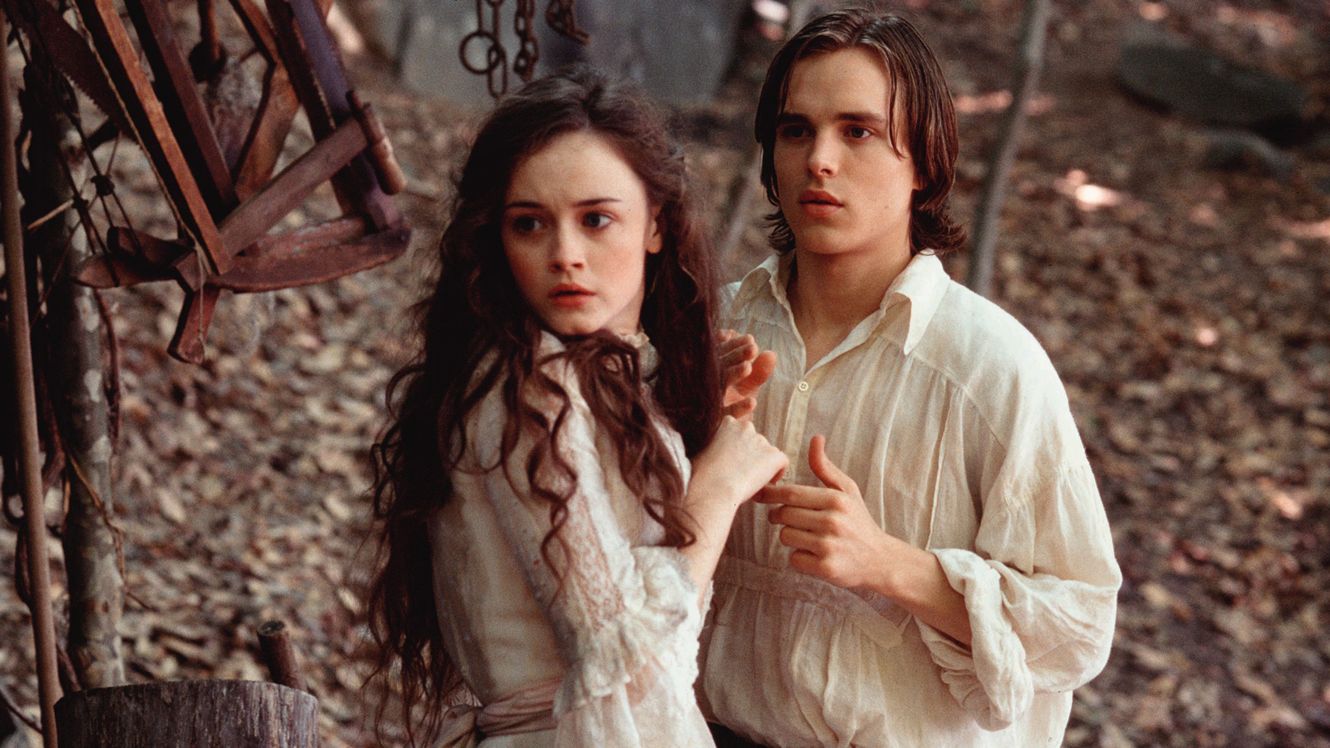 Run Time: 1 hr 36 min | Director: Jay Russell | Writer: Jeffrey Lieber, James V. Hart
Cast: Alexis Bledel, Ben Kingsley, Sissy Spacek, Amy Irving, Victor Garber, Jonathan Jackson, Scott Bairstow, William Hurt
Based on Natalie Babbitt's 1975 book of the same name, Tuck Everlasting is a romantic fantasy drama that presents a slow-moving fable about a young woman falling in love with a young man belonging to a family of immortals. This Disney classic is for you if you want to return to a time when movies were more about imagination than market analysis. It is a film that makes you reflect on life and displays real love. ​​​​​​The film is Disney magic at its best, playing for a delightful viewing for all ages, despite its numerous shortcomings.
The Princess Diaries 2: Royal Engagement (2004)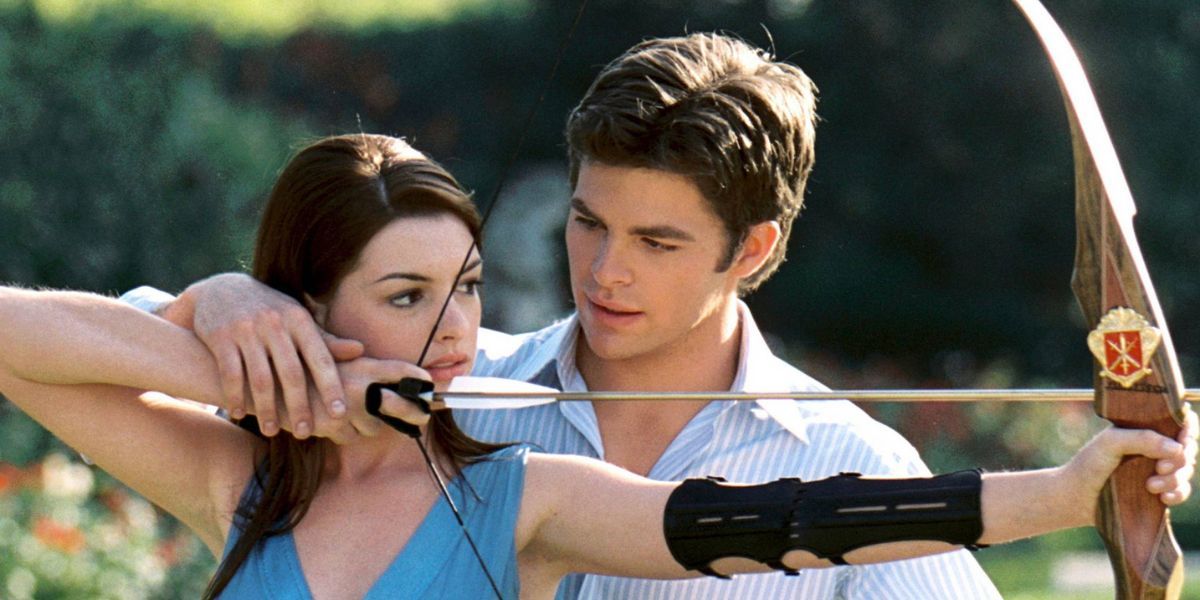 Run Time: 1 hr 53 min | Director: Garry Marshall | Writer: Shonda Rhimes
Cast: Anne Hathaway, Heather Matarazzo, John Rhys-Davies, Héctor Elizondo, Julie Andrews, Chris Pine, Larry Miller
The Princess Diaries 2 is a beautiful fairy tale that is entertaining for couples of all ages and is noticeably more romantic than the previous Princess Diaries movie. Mia's grandmother tells her that she must get married within 30 days in order to become queen. One of her top suitors, Nicholas Devereaux, is initially more focused on the throne than Mia. However, when Nicholas learns he loves Mia and chooses not to pursue her, the movie transforms into a gorgeous, enjoyable romance. The Princess Diaries 2 is a sweet Valentine's Day movie for fans of fairy tales, despite occasionally being clichéd. The main takeaway from the movie is that people should only get married when they're ready and for the appropriate reasons. And on top of it, Anne Hathaway's charisma in the film cannot be missed!
Avatar (2009)
Run Time: 2 hr 36 min | Director: James Cameron | Writer: James Cameron
Cast: Sam Worthington, Zoe Saldaña, Stephen Lang, Michelle Rodriguez, Sigourney Weaver
The 2009 blockbuster science fiction movie Avatar is unquestionably a top pick for Valentine's Day viewing. The growth of the mining colony threatens the survival of a local tribe of Na'vi, an indigenous humanoid race, in the mid-22nd century, when humans are colonizing Pandora in order to harvest the lucrative mineral unobtanium. From here starts the epic tale of a paraplegic Marine named Jake Sully who goes on a covert mission there. While there is obviously a lot of action in Avatar, it is impossible to deny the lovely chemistry that Jake and Neytiri are developing. Avatar is one of the best cinematic experiences ever.
The Last Song (2010)
Run Time: 1 hr 47 min | Director: Julie Anne Robinson | Writer: Nicholas Sparks, Jeff Van Wie
Cast: Miley Cyrus, Liam Hemsworth, Greg Kinnear
Julie Anne Robinson's directorial debut brings the narrative of a troubled youngster who reconnects with her estranged father and falls in love over the course of a summer in a sleepy Southern American beach town. This coming-of-age teen love drama movie features a romance between two teenagers as well as a drama about the connection between an estranged father and daughter. Miley Cyrus, Liam Hemsworth, and Greg Kinnear give promising performances to make The Last Song an honest and disarming film. It hits some good notes and misses others, but nevertheless makes for a refreshing watch.
Tangled (2010)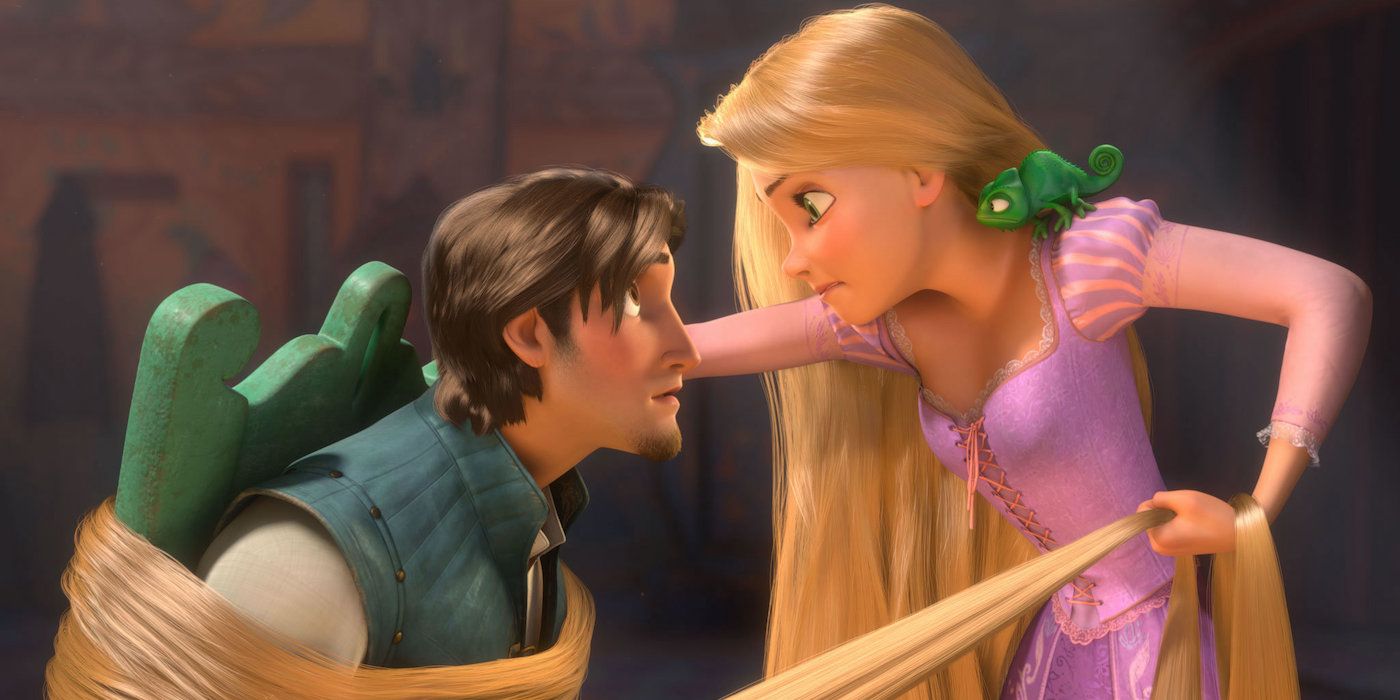 Run Time: 1 hr 40 min | Director: Nathan Greno, Byron Howard | Writer: Dan Fogelman
Cast: Mandy Moore, Zachary Levi, Donna Murphy
Tangled is one of those movies that will have you in awe and looking at the screen with starry eyes the whole time. The cute love story of the magical long-haired Rapunzel and the handsome thief Flynn Rider with the conventional Disney tropes of an evil stepmother thrown into the mix makes for a fun-filled Valentine's Day watch. Your day won't be boring for even a second thanks to the most romantic sights as the two embark on numerous excursions and gradually fall in love. It is the perfect example of classic old-fashioned Disney magic with a sophisticated blend of romance, comedy, adventure, and heart that characterizes the best Disney features.
You Again (2010)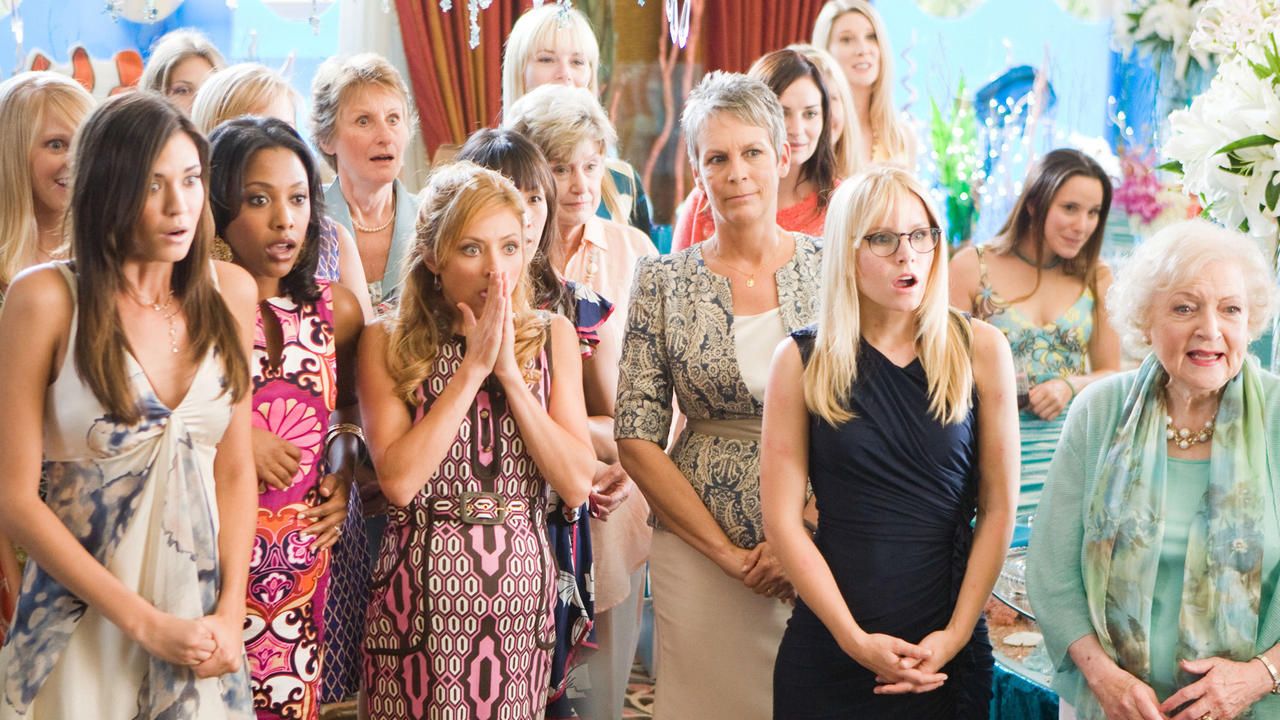 Run Time: 1 hr 45 min | Director: Andy Fickman | Writer: Moe Jelline
Cast: Kristen Bell, Jamie Lee Curtis, Sigourney Weaver, Odette Yustman, Kristin Chenoweth, Victor Garber, Betty White
Valentine's Day might be the perfect time to disconnect from reality and have some fun with a witty and adorable story that filmmaker Andy Fickman has created. When a young woman learns that her brother is ready to wed the girl who bullied her in high school, she decides to reveal the fiancée's actual motives. This is where the story begins. Essentially, it is a family-friendly, lighthearted comedy that should not be taken too seriously. Your Valentine's Day will be filled with smiles thanks to the powerful and entertaining female cast. A delightful blend of situational, character, wordplay and slapstick humor can be found in You Again. The film will brighten your day if you're looking for a comedy with a happy ending.
Prom (2011)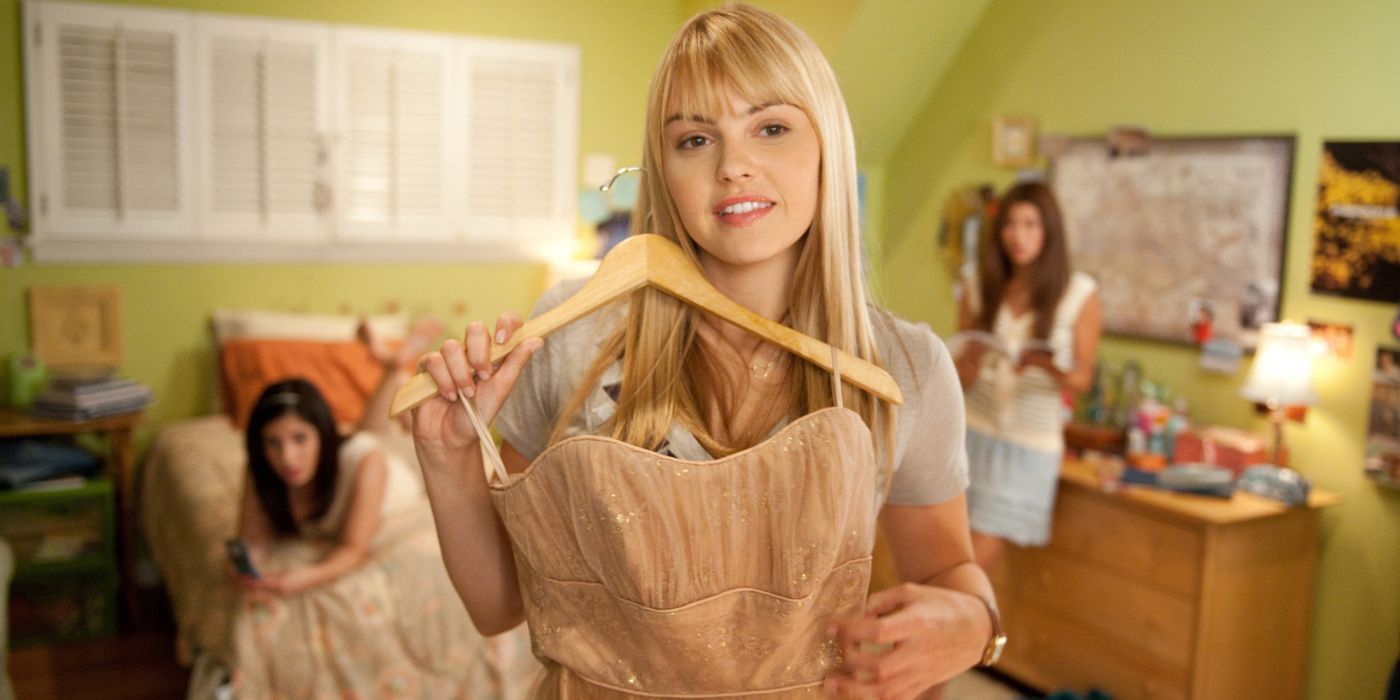 Run Time: 1 hr 44 min | Director: Joe Nussbaum | Writer: Katie Wech
Cast: Aimee Teegarden, Thomas McDonell, Cameron Monaghan, Yin Chang, Nicholas Braun, Dean Norris, Danielle Campbell, Nolan Sotillo, Kylie Bunbury, Christine Elise, Raini Rodriguez
A prom is a significant event in a teen's life, and this 2011 film is a classic Disney take on it. The prom decorations are vandalized at school, forcing the class president to scramble, and here is where the movie picks up. President of the prom committee Nova Prescott is forced to rely on the principal ordering a troublemaker named Jesse Richter to assist her because everyone else is too busy looking for dates and dresses. Although the romance in the movie centers on Nova and Jesse, there are a lot of charming side storylines involving many other kids. For young couples, Prom will be a fulfilling watch this Valentine's Day.
Beauty and the Beast (2017)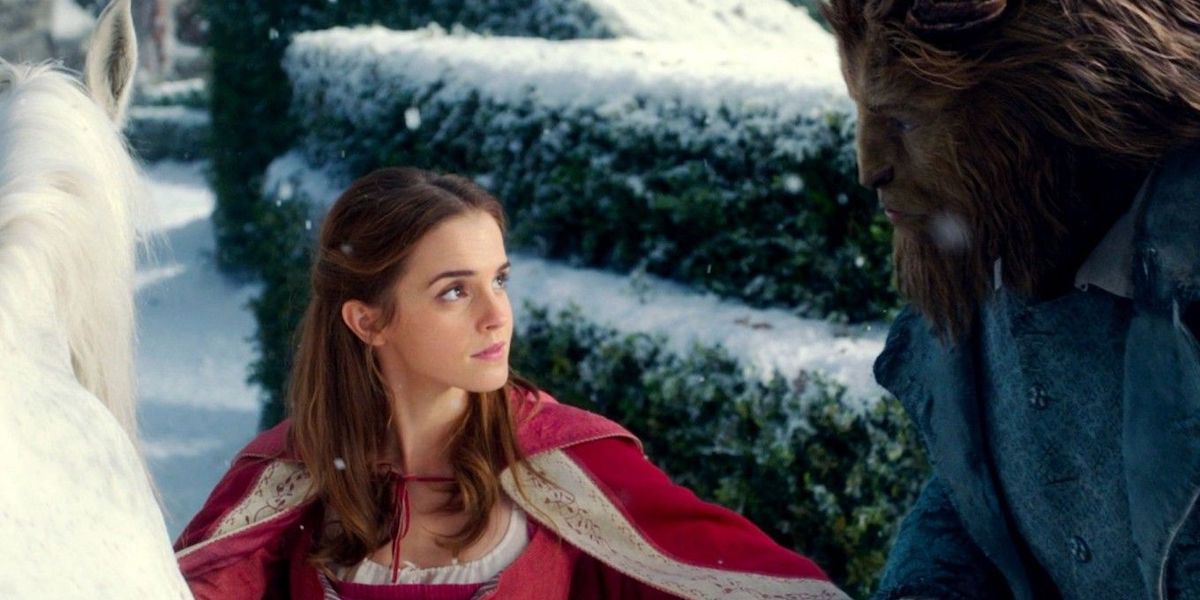 Run Time: 2 hr 09 min | Director: Bill Condon | Writer: Stephen Chbosky, Evan Spiliotopoulos
Cast: Emma Watson, Dan Stevens, Luke Evans, Kevin Kline, Josh Gad, Ewan McGregor, Stanley Tucci, Ian McKellen, Emma Thompson
Beauty and the Beast, starring Emma Watson and Dan Stevens as the titular Belle and the Beast, is perhaps Disney's best live-action romantic fantasy movie. It is a charming love story about Belle, a young, charitable bibliophile who longs for a life outside of her small village, and the cold-hearted, self-centered, cruel prince who has been turned into a talking beast and is now required to regain his humanity by learning what it means to truly love and be loved in return. It is a visual masterpiece, ideal for a romantic and sentimental Valentine's Day watch. If you haven't already watched it, then you can't miss this one!
Aladdin (2019)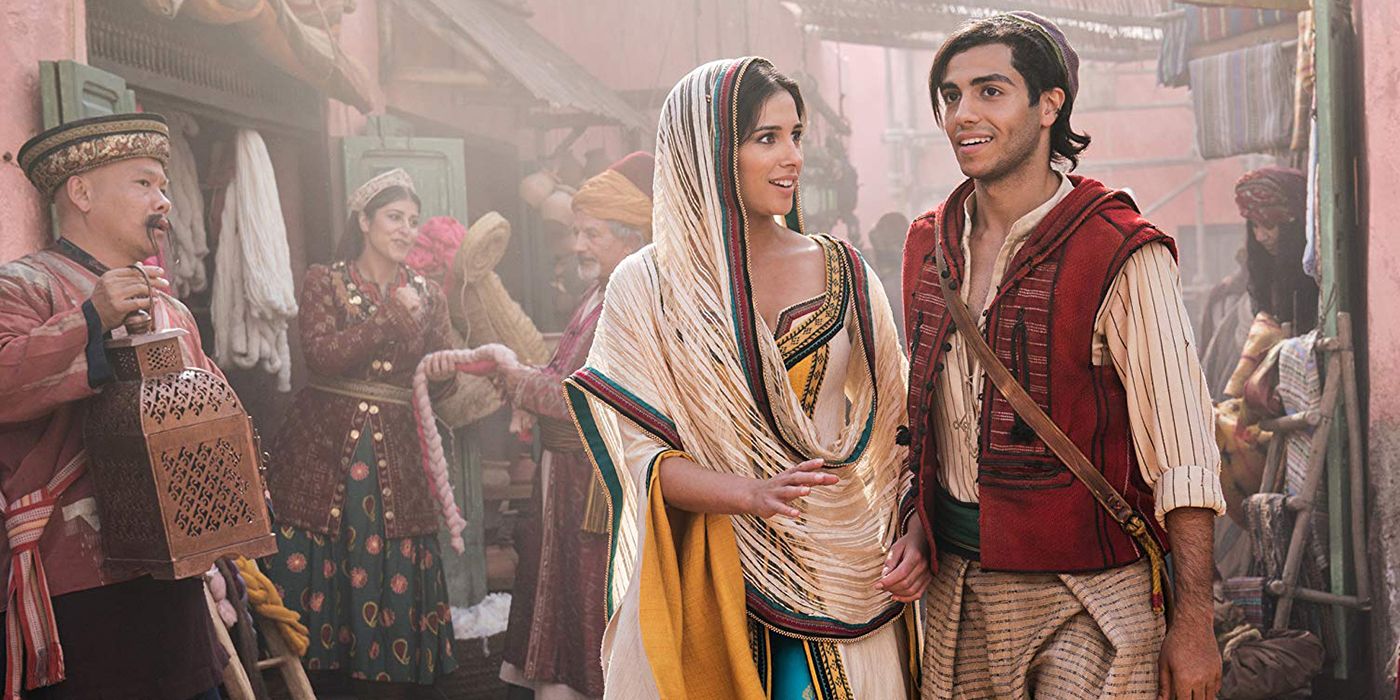 Run Time: 2 hr 08 min | Director: Guy Ritchie
Writer: John August, Guy Ritchie
Cast: Will Smith, Mena Massoud, Naomi Scott, Marwan Kenzari, Navid Negahban, Nasim Pedrad, Billy Magnussen
Another one of Disney's live-action renditions of its animated masterpieces, the film follows a street urchin Aladdin as he develops feelings for Princess Jasmine, befriends a genie who grants wishes, and faces off against the evil sorcerer Jafar. Even though it's difficult to top the original Aladdin, this new version's stellar cast, great score, and stunning effects combine to create a remake that is really entertaining on its own. Try out this live-action recreation if you want to go on an adventure with your family this Valentine's Day. Oh, and you won't regret seeing Will Smith in his genie avatar!
West Side Story (2021)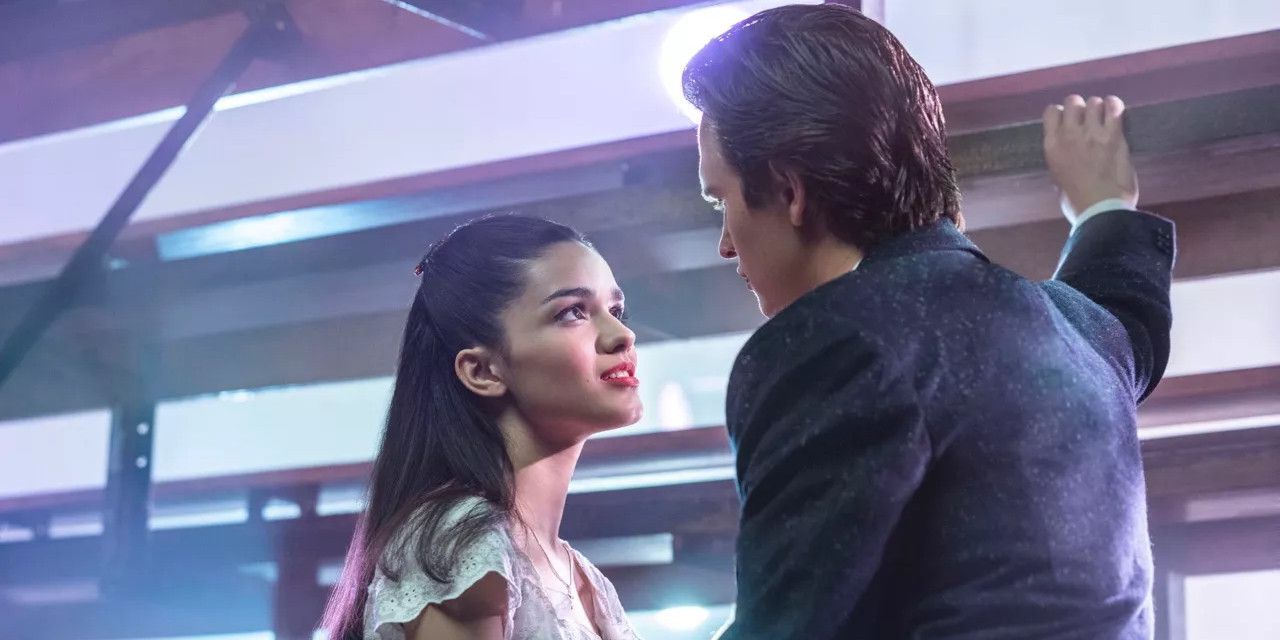 Run Time: 2 hr 36 min | Director: Steven Spielberg | Writer: Tony Kushner
Cast: Ansel Elgort, Ariana DeBose, David Alvarez, Mike Faist, Rita Moreno, Rachel Zegler
Directed and co-produced by Steven Spielberg, West Side Story is an adaptation of the 1957 musical of the same name, that examines forbidden love and the rivalry between the Jets and the Sharks, two young street gangs from different ethnic backgrounds. With a recalibrated language, this musical love drama captures the gritty feel of the streets while maintaining the emotional core of the original movie. You'll be on the edge of your seat throughout Ansel Elgort, Rachel Zegler, Ariana DeBose, Mike Faist, and Rita Moreno's performances. It is the perfect, intense romantic drama to make your Valentine's Day memorable.
Source: https://dominioncinemas.net
Category: Disney+