When it comes to kids' movies, animated classics, and nostalgic TV content, Disney+ is already well on its way to becoming the tippy-top of the go-to streaming giants. But is it the right place to go if you need an action fix? Well, with Marvel, Star Wars and Avatar under the banner, you better believe it! With that in mind, we've put together a list of our picks for the best action movies you can watch on Disney+ right now, from the big-time blockbusters of the 21st century to the hidden gems from Disney and Fox's vast catalog, and the animated favorites that kick just as much butt as their live-action counterparts. But now, without further ado, here is the high-octane entertainment you came for and our picks for the best action movies on Disney Plus.
For more recommendations, check out our list of the best movies and shows on Disney+.
Editor's note: This article was updated August 2023 to include Logan.
Guardians of the Galaxy (2014)
Run Time: 2 hr 2 min | Director: James Gunn
Cast: Chris Pratt, Zoe Saldana, Bradley Cooper, Dave Bautista, Vin Diesel, Lee Pace, Michael Rooker, and Karen Gillan
Billed by Marvel in 2014 as an "action-packed epic space adventure," Guardians of the Galaxy certainly lived up to its billing when it burst onto the superhero film scene and shocked pundits and box office prognosticators. Arriving as the 10th film in the MCU it had its work cut out for it. Outside a few comic book knowledgeable fans, the Guardians of the Galaxy were a completely unknown quantity to the public. The actors weren't even a massive selling point here. Chris Pratt was a former sitcom actor, Zoe Saldana was still an up-and-coming actress, Dave Bautista was a former pro wrestler, and they turned their most well-known actors in Bradley Cooper and Vin Diesel into a talking raccoon and a sentient tree.
But James Gunn brings all of these disparate characters together to form a dysfunctional superhero family and give the film a unique sense of humor. The film has some incredible action sequences from the prison break out scene to the final Battle for Xandar scene. Along the way, we get introduced to Thanos, Ronan the Accuser, Yondu and The Collector who would all return in one form or another in the MCU, but more importantly we get more knowledge about the Infinity Stones that would come into play over the next 12 films in the MCU. Guardians of the Galaxy is one of the most beloved films in the MCU and after seeing it again, it's easy to see why. — John Rocha
Logan (2017)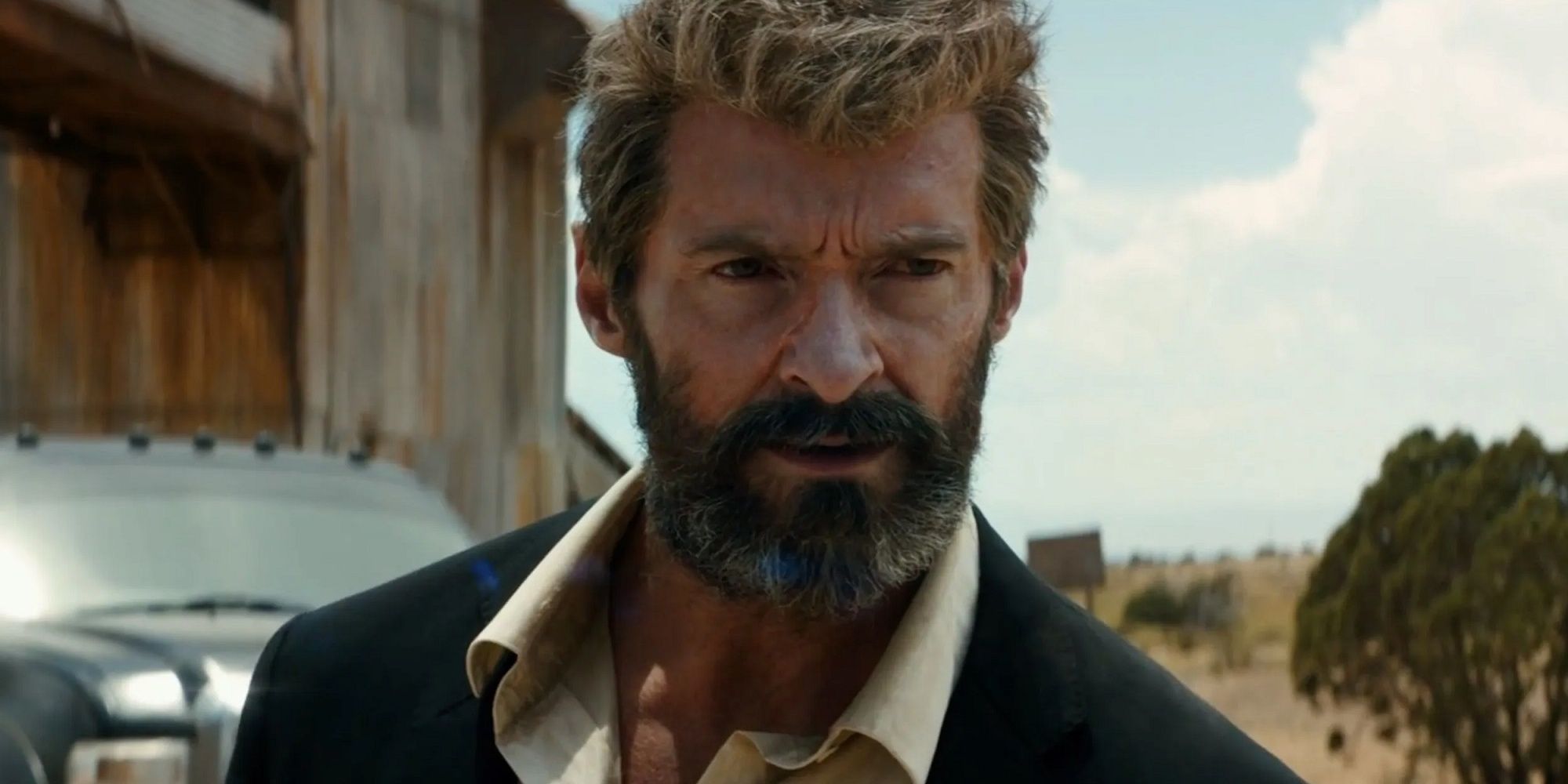 Run Time: 2 hr 17 min | Genre: Sci-Fi, Adventure | Director: James Mangold
Cast: Hugh Jackman, Patrick Stewart, Dafne Keen
Director James Mangold (Walk the Line) draws inspiration from Mark Millar and Steve McNiven's Old Man Logan comics run to produce one of the best films of the FOX X-Men franchise and builds off the established relationships and lore to create a bleak yet hopeful end to the series. Logan follows an aged and weathered version of Hugh Jackman's Wolverine as he cares for an ailing senile Charles Xavier (Patrick Stewart) in a world where most Mutants have died out. The film takes many inspirations from Westerns and carries that aesthetic into both the quiet, reflective moments and the bloody, violent confrontations as our two main lone wolves shuttle a fierce young cub, possibly one of the first new Mutants in 25 years, across the country. – Tauri Miller
Ant-Man and the Wasp: Quantumania (2023)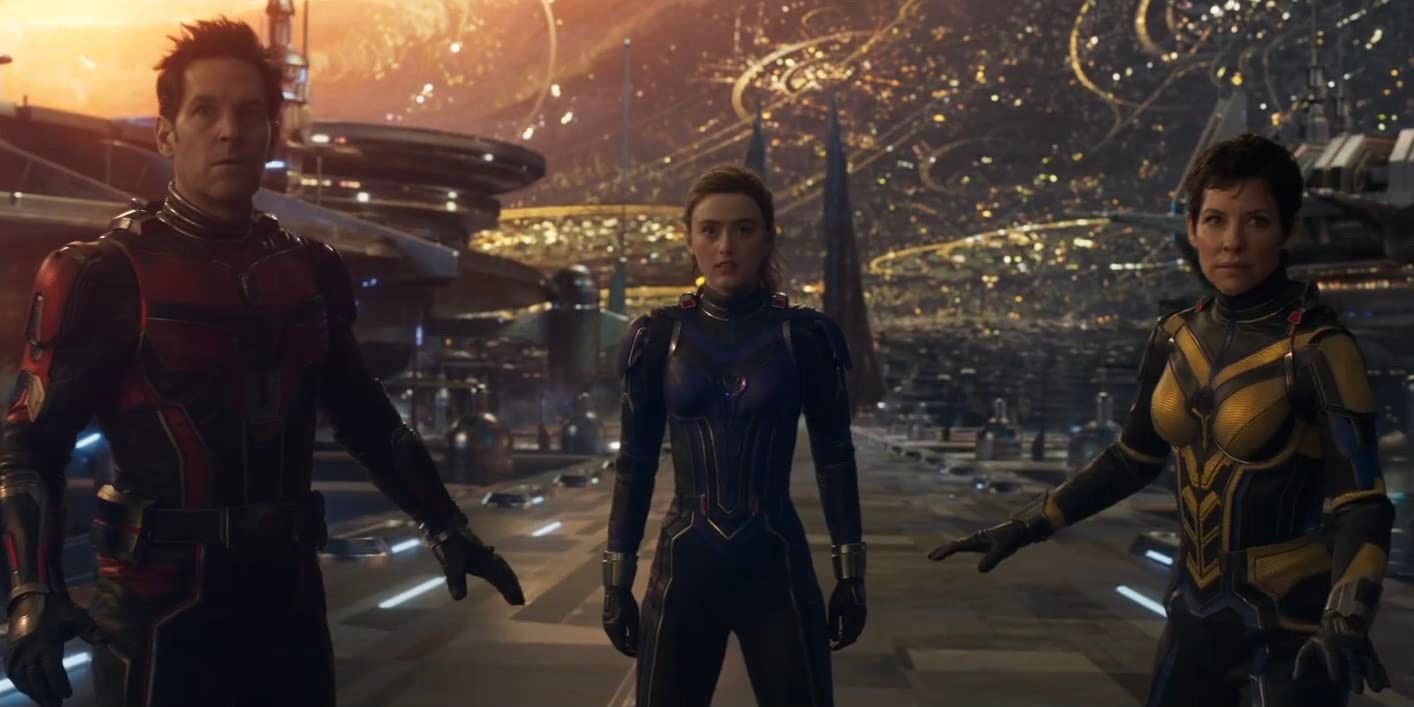 Run Time: 2 hrs 5 min | Director: Peyton Reed
Cast: Paul Rudd, Evangeline Lilly, Michael Douglas, Michelle Pfeiffer
The next chapter in the Ant-Man story, Ant-Man and the Wasp: Quantumania finds Scott Lang (Paul Rudd) and company dragged into the quantum realm. Through their journey to escape, Scott, his daughter Cassie (Kathryn Newton), Hope Van Dyne (Evangeline Lilly), and her parents (Michael Douglas, Michelle Pfeiffer) confront a mysterious villain while assisting in a rebellion with the beings trapped in the realm. Although the script has been criticized and the film relies on audiences having seen Loki, Ant-Man and the Wasp: Quantumania director Peyton Reed has a truly stunning eye and ability to create breathtaking, cinematic scenescapes. – Yael Tygiel
Deadpool (2016)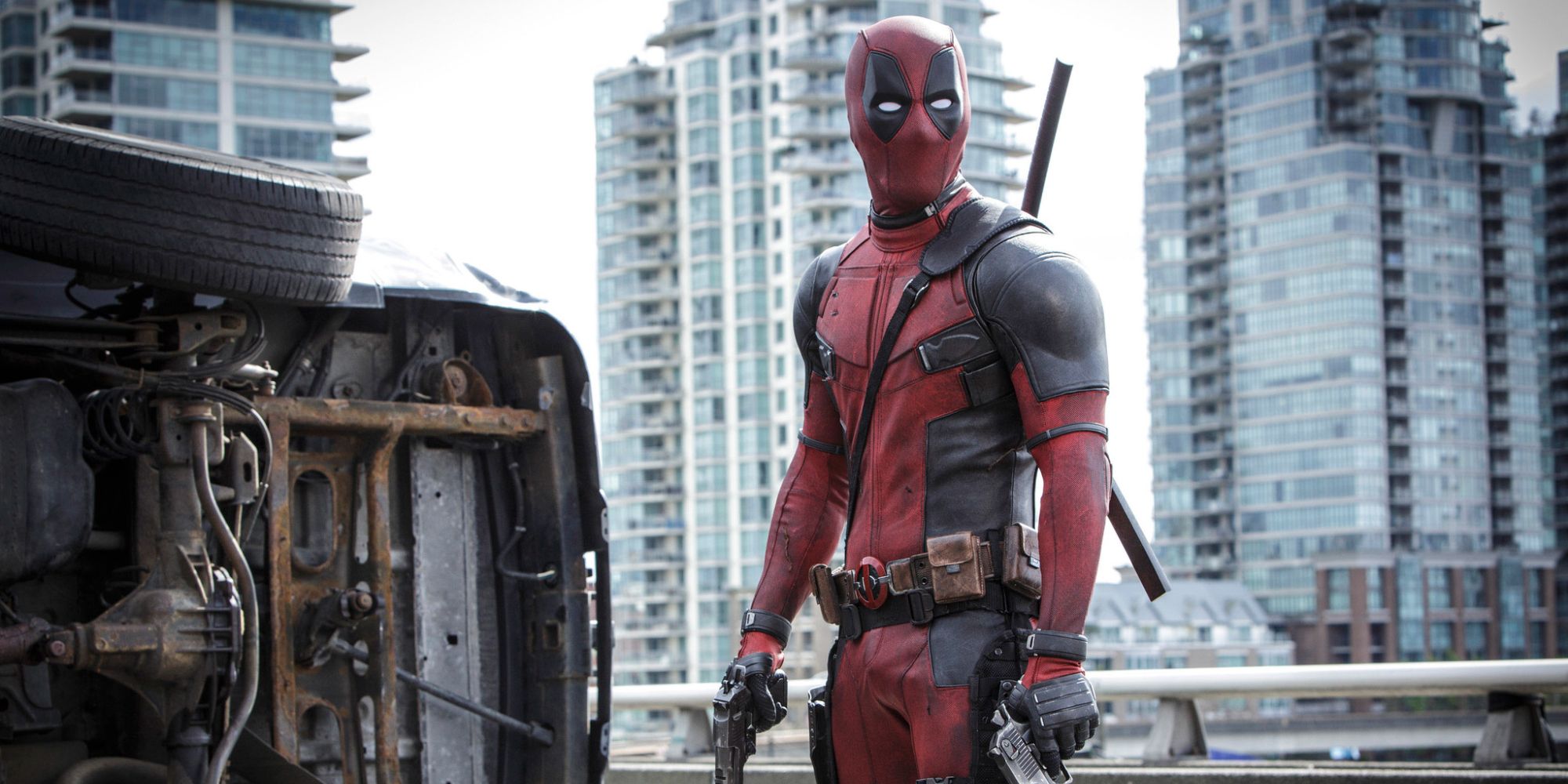 Run Time: 1 hr 48 min | Director: Tim Miller
Cast: Ryan Reynolds, Morena Baccarin, Ed Skrein
Deadpool, a much-beloved Marvel property, finally got a worthwhile film, earning itself a groundbreaking R rating. After a butchered attempt at bringing the character Wade Wilson to life in X-Men Origins: Wolverine, actor – and genuine Deadpool fan – Ryan Reynolds teamed up with director Tim Miller (Terminator: Dark Fate) and writers Rhett Reese and Paul Wernick to give the "Merc with the Mouth" his true-to-the-comics origin story. After being diagnosed with terminal cancer, mercenary Wade Wilson reluctantly tries an experimental procedure in hopes of curing the deadly disease. Although his cancer is cured, Wilson is left disfigured but immortal. Set in an X-Men adjacent universe and bursting with pop culture references, hilarious fourth-wall breaking, and overly graphic violence, Deadpool is a unique film in the superhero genre. – Yael Tygiel
Sky High (2005)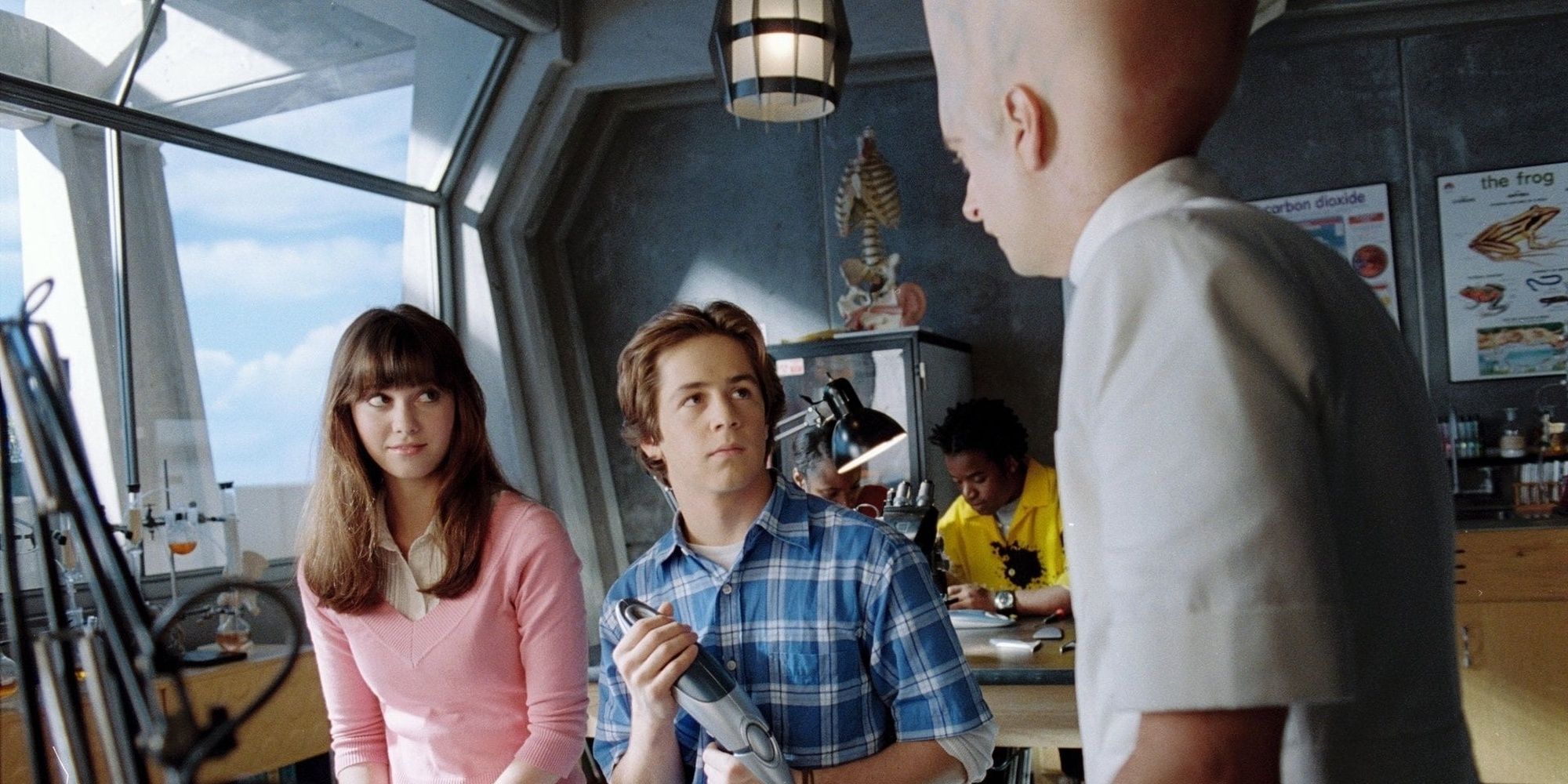 Run Time: 1 hr 40 min | Director: Mike Mitchell
Cast: Kelly Preston, Michael Angarano, Danielle Panabaker, Mary Elizabeth Winstead
If you're looking for a superhero flick outside of Marvel and DC fare, Sky High may be just the movie for you. The coming-of-age tale follows Will Stronghold (Michael Angarano), the teen son of two famous superheroes, as he starts school at Sky High, which splits its students into heroes and sidekicks. There, he must navigate pressure from his family, changing friendship dynamics, crushes, and a mysterious threat from an evil supervillain. Hilarious and surprisingly heartfelt, Sky High is a timeless and fun time. – Taylor Gates
Black Widow (2021)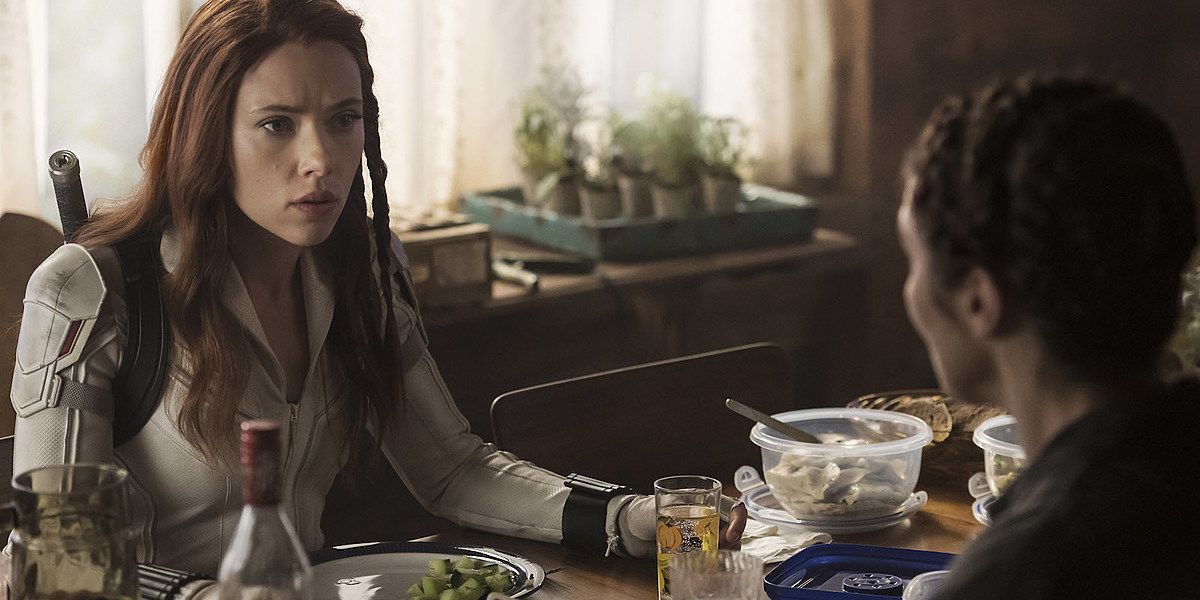 Run Time: 2 hr 14 min | Director: Cate Shortland
Cast: Scarlett Johansson, Florence Pugh, Rachel Weisz, David Harbour, Ray Winstone
The long-overdue solo project for Natasha Romanoff (Scarlett Johansson), Black Widow serves as a bittersweet sendoff for the Avenger. Taking place between Civil War and Infinity War, the film sees Natasha on the run from Ross (William Hurt). Instead of keeping a low profile, however, she's sucked back into the action when she's contacted by her adoptive sister Yelena (Florence Pugh) and told that the Red Room – the organization Natasha thought she'd destroyed years ago – is still operating and more powerful than ever. Part spy thriller, part family dramedy, Black Widow offers one of Marvel's most terrifyingly realistic villains in the form of General Dreykov (Ray Winstone), as well as one of its most powerful journeys of survival and forgiveness. Johansson and Pugh have undeniable chemistry, with their sisterhood serving as the heart of the story, but David Harbour and Rachel Weisz also deserve props for their excellent performances as their flawed, fascinating parental figures. – Taylor Gates
Free Guy (2021)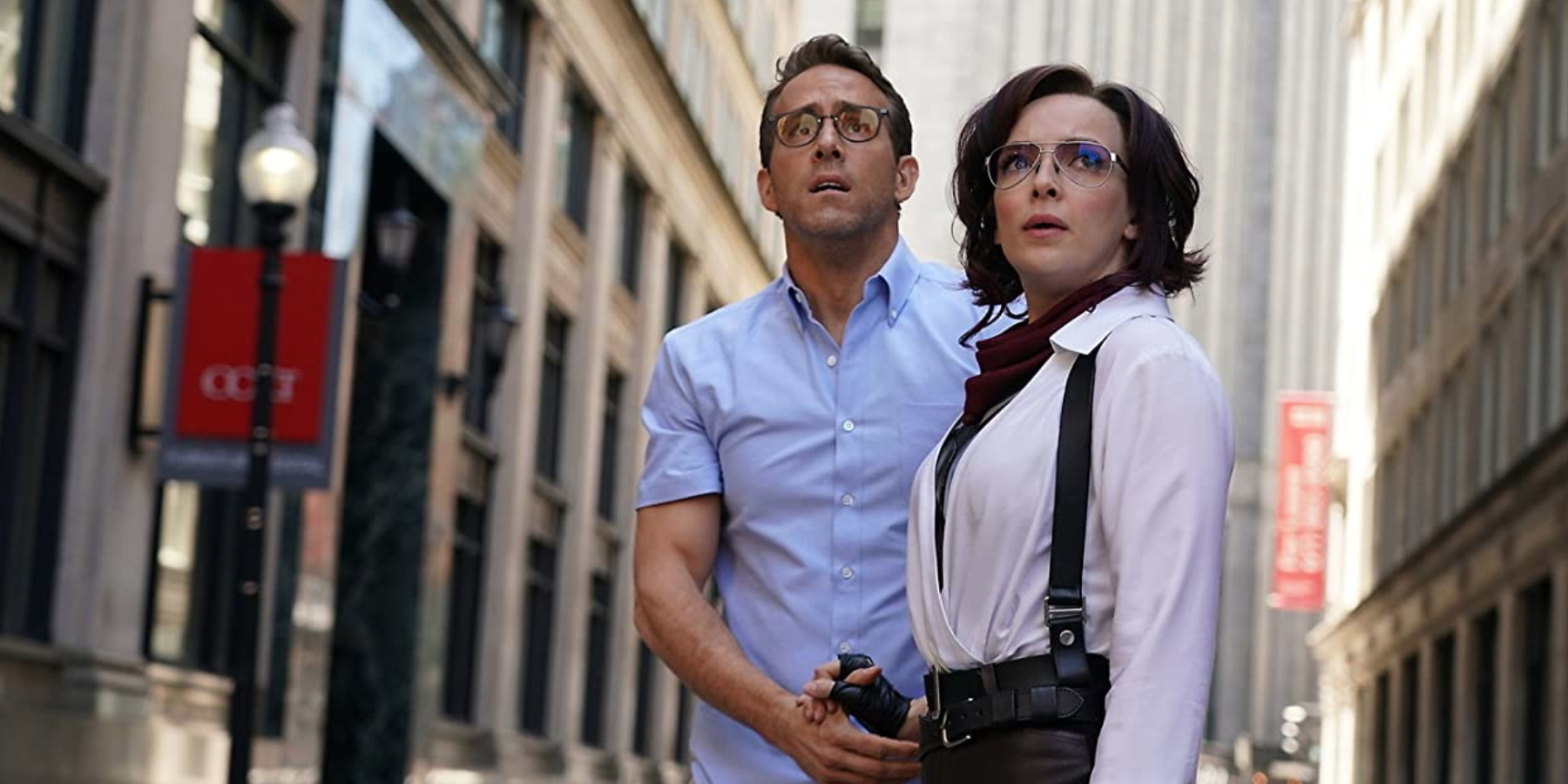 Run Time: 1 hr 55 min | Director: Shawn Levy
Cast: Ryan Reynolds, Jodie Comer, Joe Keery, Taika Waititi, Lil Rel Howery
Free Guy isn't your typical video game movie, choosing to create a world of its own rather than adapt an existing franchise. By doing so, director Shawn Levy and star Ryan Reynolds — who shines alongside Jodie Comer, Joe Keery, and Taika Waititi — are able to craft a masterwork of references and clue-ins that feel fresh without being beholden to a viewer knowing anything about video games. Combining Reynolds' signature humor with Levy's snappy directorial style, Free Guy is a great time for the whole family, proving that anyone can be the hero if they put their mind to it. – Maggie Boccella
The Incredibles (2004)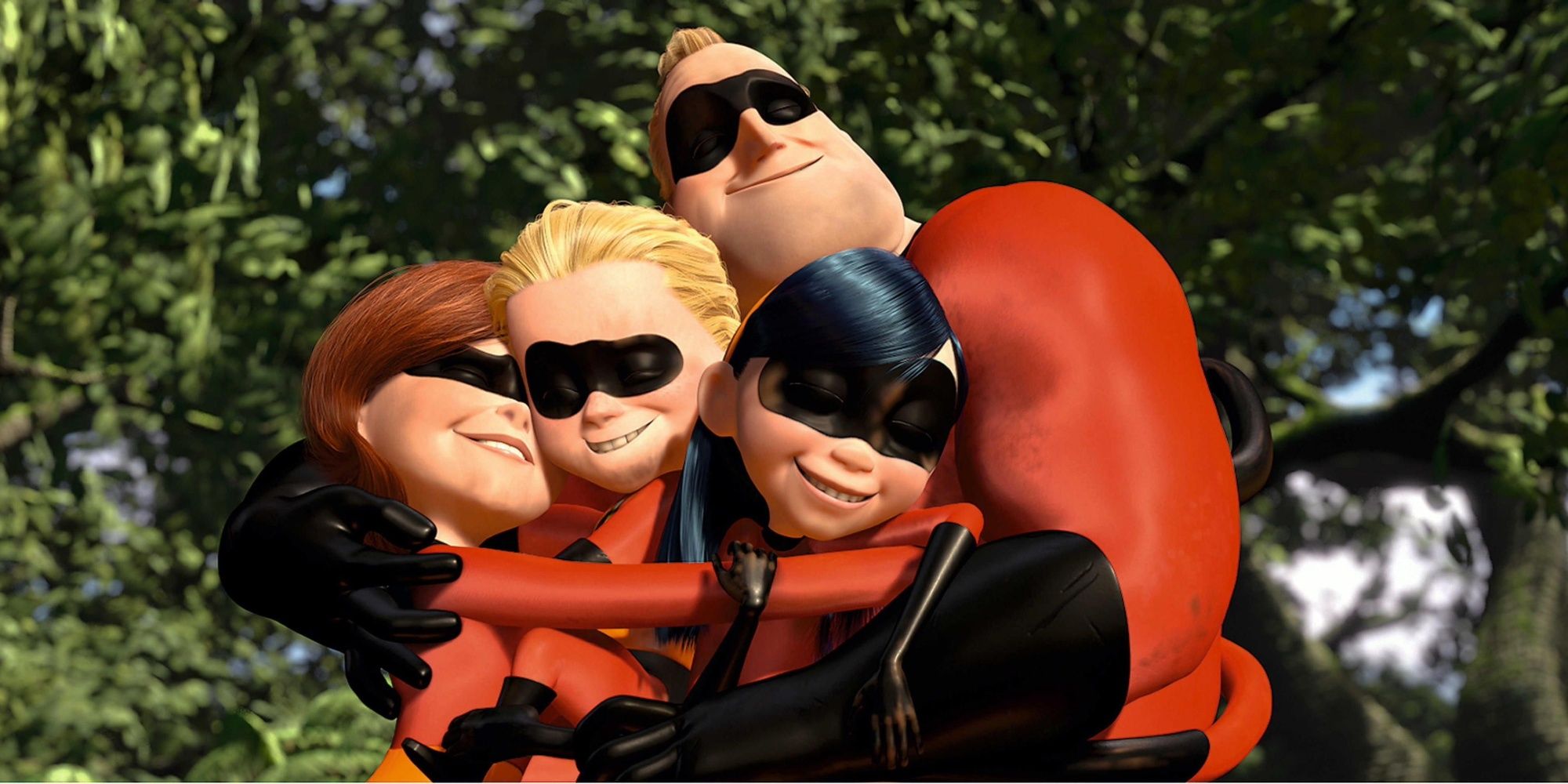 Run Time: 1 hr 55 min | Director: Brad Bird
Cast: Craig T. Nelson, Holly Hunter, Jason Lee, Samuel L. Jackson, Elizabeth Peña, Sarah Vowell, and Spencer Fox
Where do you start with The Incredibles? The Fantastic Four movie that's actually good and worth watching, maybe? Brad Bird directs this surprisingly poignant, touching, unsettling yet rousing story about Bob Parr (Nelson) and Helen Parr (Hunter) and their family of superheroes. Bob and Helen aka Mr. Incredible and Elastigirl, have been removed as superheroes by the government after a series of mistakes by their brethren and lawsuits by humans they were trying to save. They are given new identities and lives in order to blend into regular society. Bob works for an insurance company and is going through a midlife crisis. When Bob is contacted at work by a mysterious woman about a possible superhero mission, he jumps at the chance to do what he loves again, but it sets in motion an adventure that will test his limits and the limits of his family.
The Incredibles has some fantastic action throughout especially when they come together as a family on the secret island fighting off a deadly attack by the villain of the film, Syndrome (Lee). There's great character work from Samuel L. Jackson as Frozone and Brad Bird as Edna Mode, but what separates it from most other superhero films are the moving relationship moments between Bob and Helen. When Bob tries to stop Helen from fighting alongside him in the final battle because he can't stand to lose her again, it will break you up inside. Put your mask on again and find your super suit before you give this one a watch again, people. — John Rocha
Rogue One: A Star Wars Story (2016)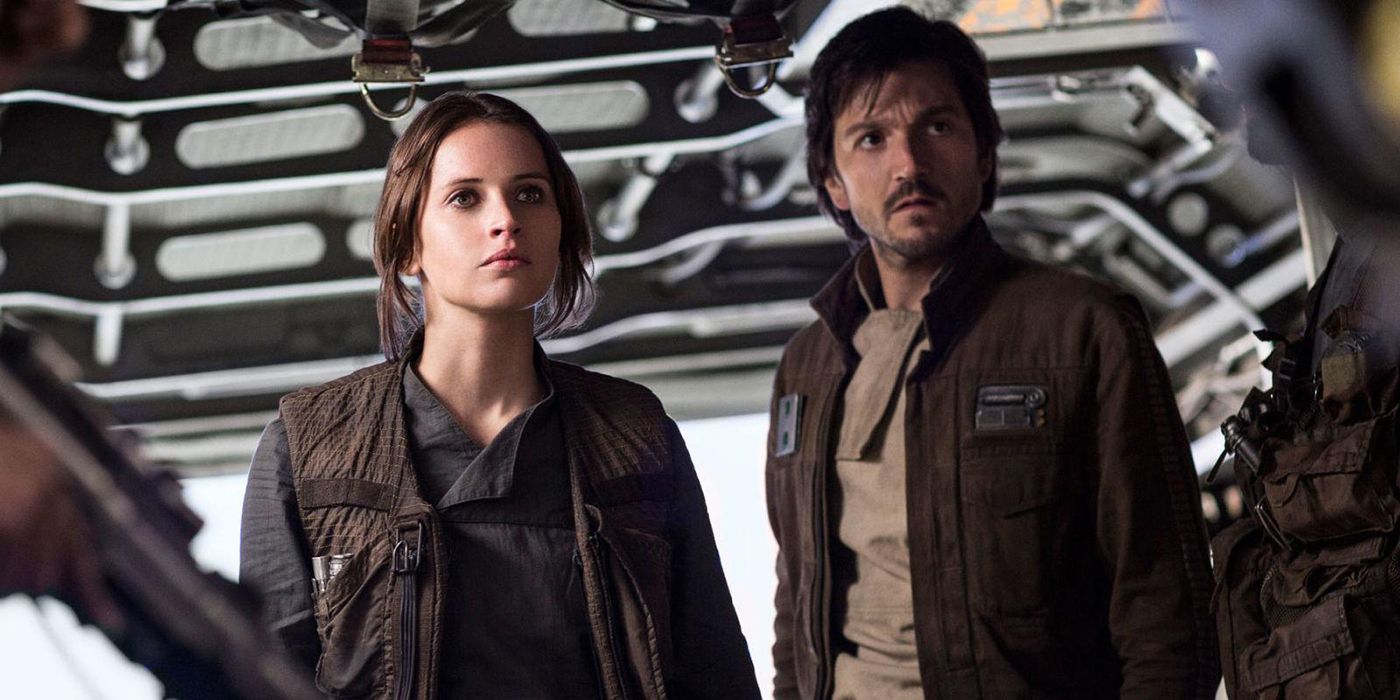 Run Time: 2 hr 13 min | Director: Gareth Edwards
Cast: Felicity Jones, Diego Luna, Ben Mendelsohn, Mads Mikkelsen, Riz Ahmed, Alan Tudyk, Forest Whitaker, Donnie Yen, Wen Jian, and James Earl Jones
When it was announced that Lucasfilm and Disney were going to create a separate arm of Star Wars movies that would push the boundaries of the franchise, the anticipation of what stories could be told and what directors could be involved excited the fanbase. The possibilities were endless. The first of these films (and the best so far) is Rogue One: A Star Wars Story from director Gareth Edwards. Basically The Dirty Dozen in space, the film is set just before the events of Star Wars: Episode IV A New Hope and centers on a group of rebel fighters thrown together to steal the plans for the Death Star.
Along the way, we're introduced to a new droid in Tudyk's funny and slightly terrifying K-2SO, a new villain in Orson Krennic (Mendelsohn), and the life hardened Jyn Erso (Jones). We also discover that Galen Erso (Mikkelsen) designed a flaw in the Death Star that Luke Skywalker would exploit in A New Hope, that Darth Vader has a sanctuary on Mustafar, and that Grand Moff Tarkin is still as calmly evil as ever, CGI or not! There was some behind-the-scenes drama here and if you compare the first trailer to the last trailer, you can sense that there might have been a grittier, more melancholy film in the offering here. The film we did end up with, however, is still one of the best in the franchise and introduces new planets, terrains, concepts, and even new space battle tactics. Hammerhead Corvette, anyone? Revisit this one, people. — John Rocha
Pirates of the Caribbean: Curse of the Black Pearl (2003)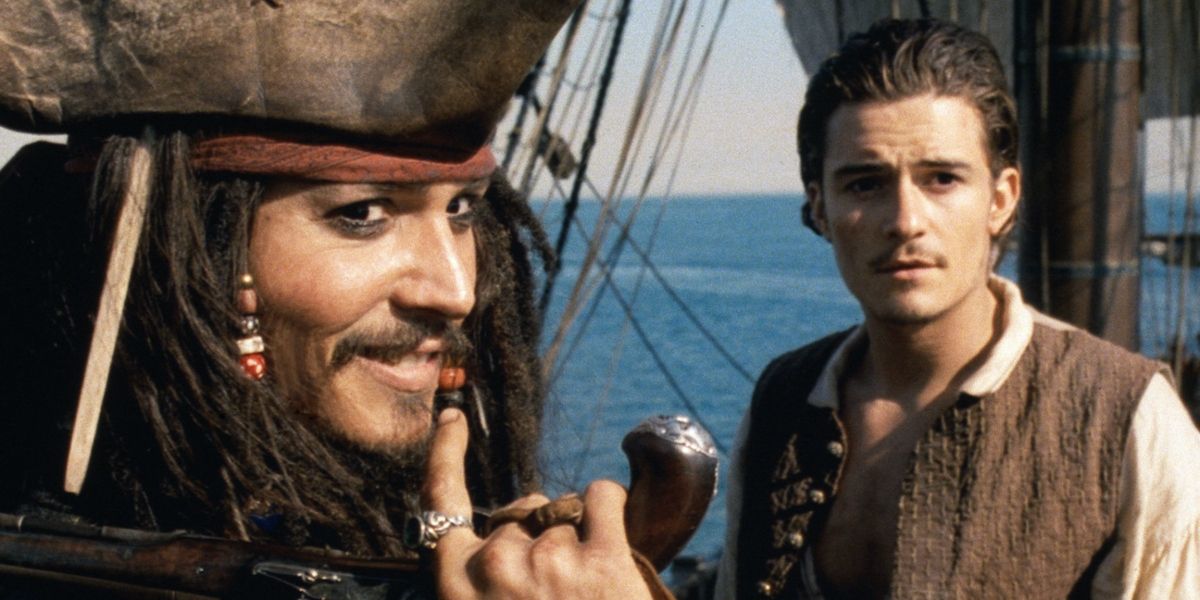 Run Time: 2 hr 23 min | Director: Gore Verbinski
Cast: Johnny Depp, Orlando Bloom, Keira Knightley, Geoffrey Rush, Jonathan Pryce, and Jack Davenport
Starting with Pirates of the Caribbean: The Curse of the Black Pearl, Johnny Depp has left an indelible impression on moviegoing audiences with his work as Jack Sparrow in every installment of the franchise. His Keith Richards-inspired Sparrow has provided a great counter to the serious romance between Orlando Bloom's Will Turner and Keira Knightley's Elizabeth Swann. Let's not also forget the scene-stealing work Geoffrey Rush has done as well as Captain Barbossa, Sparrow's enemy, and sometime friend. It's easy to forget this is the one that started it all which just means you can fall back in love with it again.
The film still holds up with its great mix of bawdy humor, physical gags and boundless adventure on the high seas. Gore Verbinski takes a genre that has always been box office poison, the pirate movie, and brings it roaring back to life with his work in this movie. Gone are the days of Cutthroat Island (although I do have a love for The Pirates of Penzance) and here is the beginning of a pirates franchise that has survived for almost two decades now with wacky characters and thrilling actions scenes that invigorate the franchise. It all starts here though with a medallion, a broken engagement, a stolen ship, sword duels, ship battles, a frisky monkey, lives being saved in the nick of time, and a pulsating sweeping score overseen by the great Hans Zimmer. — John Rocha
Star Wars: The Force Awakens (2015)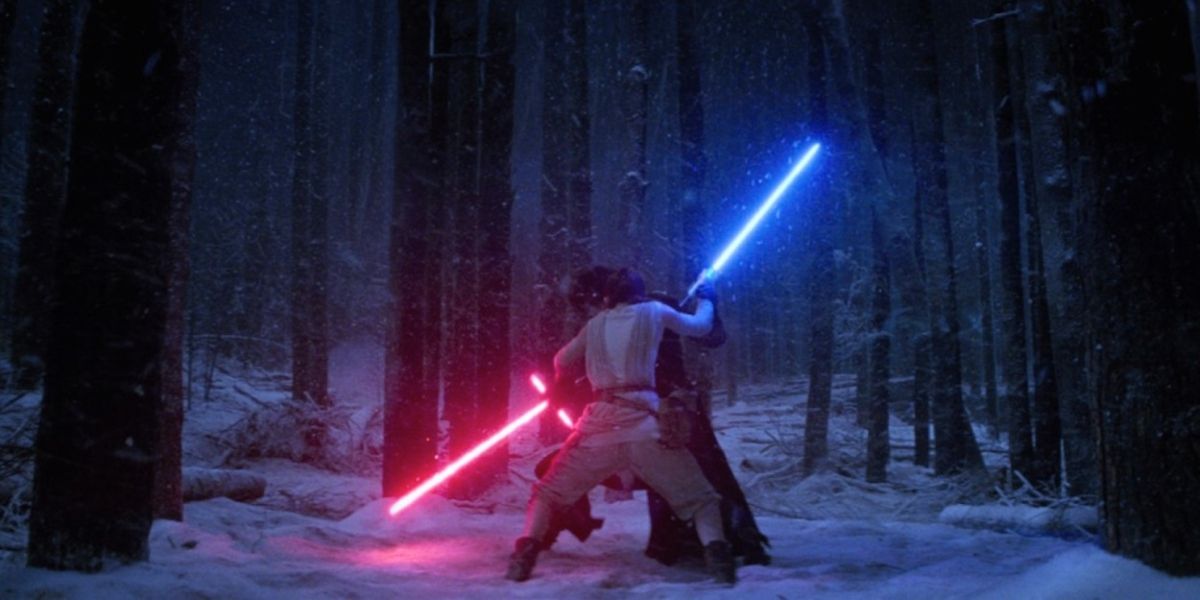 Run Time: 2 hr 16 min | Director: J.J. Abrams
Cast: Daisy Ridley, Adam Driver, Harrison Ford, Carrie Fisher, Mark Hamill, John Boyega, Oscar Isaac, Lupita Nyong'o, Andy Serkis, Domnhall Gleason, and Gwendoline Christie
If you're going to get fans to fall back in love with a franchise, it isn't a bad idea to hit some of the same notes that made them fall in love with it in the first place. Star Wars: Episode VII The Force Awakens from director J.J. Abrams certainly feels heavily influenced by Star Wars: Episode IV A New Hope. Abrams gives us The Emperor Lite in Snoke, the Death Star Lite in the Starkiller Base and the Empire Lite in The First Order. However, Abrams brings back the original Han, Luke and Leia to join a trio of new characters in the rebellion: the scavenger Rey (Ridley), the cocky but goodhearted Poe Dameron (Isaac) and the former stormtrooper Finn (Boyega).
They embark on a mission to find the whereabouts of Luke Skywalker who seems to have disappeared, but who they see as essential to fight this new evil in the galaxy. The Force Awakens takes us on a journey from the scrapyards of Jakku to Maz Kanata's cantina on Takodana to the rebel base on D'Qar to finally the First Order's Starkiller Base. Rey discovers that she's a prodigy of the Force and her dogged determination to succeed in her mission is what drives the story along. Her climactic lightsaber battle in the snow with Kylo Ren is one of the highlights of the movie. Disney Plus is made to highlight films like this so indulge yourself and start this new journey all over again with The Force Awakens. — John Rocha
Brave (2013)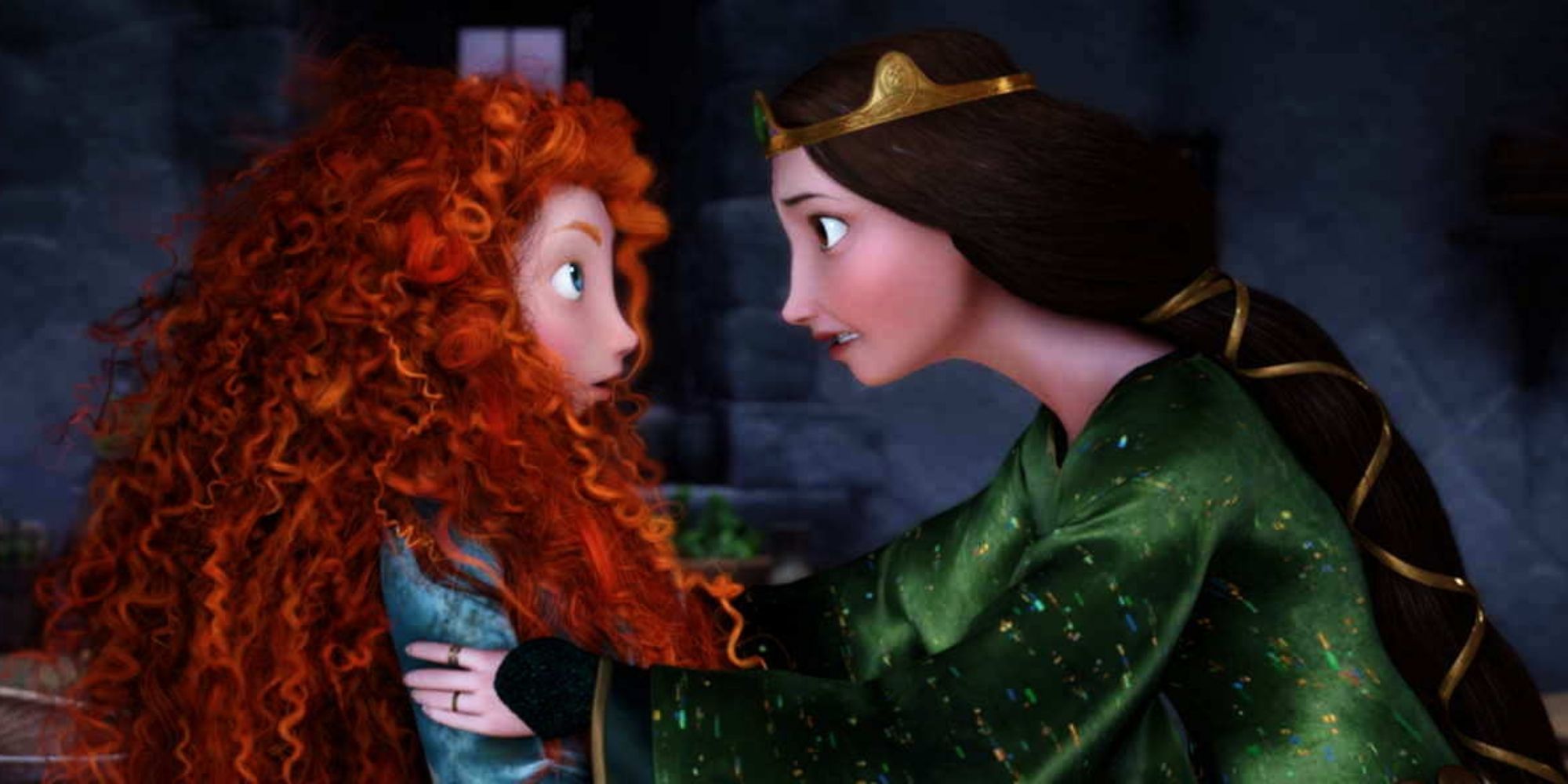 Run Time: 1 hr 33 min | Director: Mark Andrews, Brenda Chapman, Steve Purcell
Cast: Kelly Macdonald, Billy Connolly, Emma Thompson, Julie Walters, Robbie Coltrane, Kevin McKidd, and Craig Ferguson
One of the most unique entries in the PIXAR universe, 2012's Brave is set in medieval Scotland and centers on Princess Merida (Macdonald) the firstborn of the clan Dunbroch. Merida, a tomboy of a princess who questions the ancient traditions of the clans refuses to be the prize in an ancient competition between the first-born sons for her hand. Instead, she decides to take matters into her own hands and competes for her own hand since she is a firstborn herself. She wins but upsets her parents in the process and runs off into the woods to collect her thoughts.
This sets off a chain of events that lead to Merida's Mom Queen Elinor (Thompson) being turned into a bear and Merida going on a journey of maturation as she discovers the power of family while also discovering the dangers of being too prideful. In the end, the ancient ceremony is changed forever so that firstborns can marry when they are ready and to whomever they decide. Too bad this wasn't enacted for Robb Stark in time. #RedWedding anyone? Brave can feel like two films sewn together somewhere in the middle, but each section has some exciting and enjoyable scenes that make the film a must-watch for any young teenagers going pushing the boundaries in their own lives. It also features some memorably vibrant animation with imagery that will stay with you long after it's over. — John Rocha
Avengers: Endgame (2019)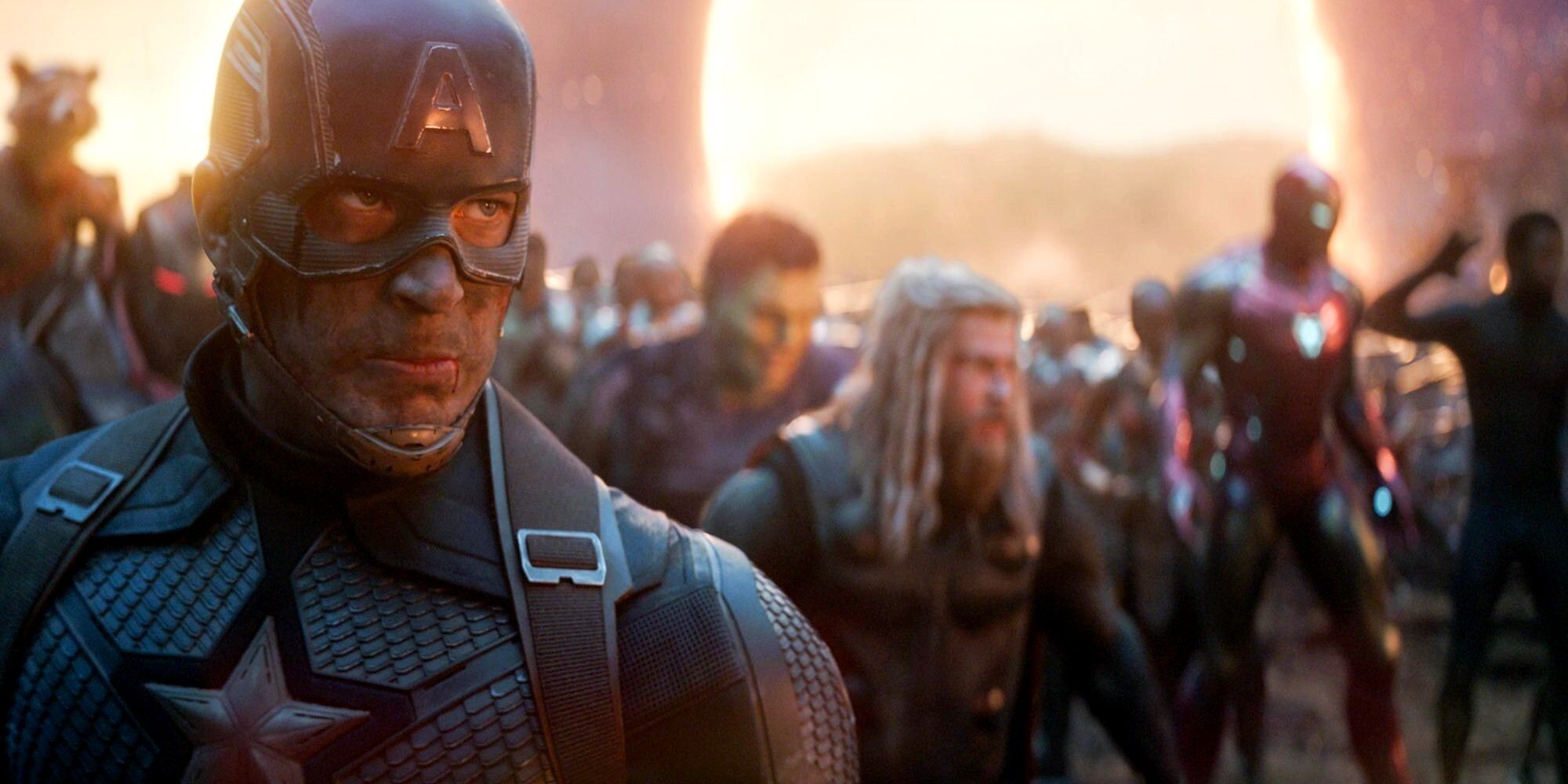 Run Time: 3 hr 2 min | Director: Joe Russo, Anthony Russo
Cast: Robert Downey Jr., Chris Evans, Scarlett Johansson, Chris Hemsworth, Jeremy Renner, Mark Ruffalo, Josh Brolin, Zoe Saldana, Karen Gillan, Paul Rudd, and Don Cheadle
Picking up after the events of Avengers: Infinity War, the Avengers take their revenge on Thanos early on in this film but discover a horrible truth about the Infinity Stones that renders their revenge mute. Five years later, they're still trying to pick up the pieces of their lives and deal with their failure when Ant-Man miraculously finds his way out of the Quantum Realm. This sets off a chain of events involving time travel that might bring everyone back wiped out by Thanos's snap and a chance at rectifying the sins of the past. The film is the culmination of 22 films from the MCU and wraps up almost 4 phases of their universe (I say almost because Spider-Man: Far From Home officially ended Phase 4).
Joe Russo and Anthony Russo give us a slow build here as we go from the opening depression of the Avengers to the emotionally powerful and action-packed last half of the film. Along the way, transformations abound from Hawkeye becoming Ronin, getting a brainy Hulk, a weighty Thor (I won't use that other word), and even current Nebula confronting her younger self. It's all building to the final battle which does not disappoint. Captain America standing against the mighty numbers of Thanos's army will give you chills that are topped just mere seconds later when we hear Falcon saying, "On your left" and see Doctor Strange's orange mystical circles appear.
The battle is massive and jumps from location to location as our heroes try to defeat Thanos from the ground and the air while also keeping the Infinity Gauntlet out of Thanos's hands. The price they have to pay for this victory will echo within them for years to come and you won't soon forget this film that clocks in at an incredible 3 hours that somehow whizz by you faster than Captain Marvel. — John Rocha
Iron Man 3 (2013)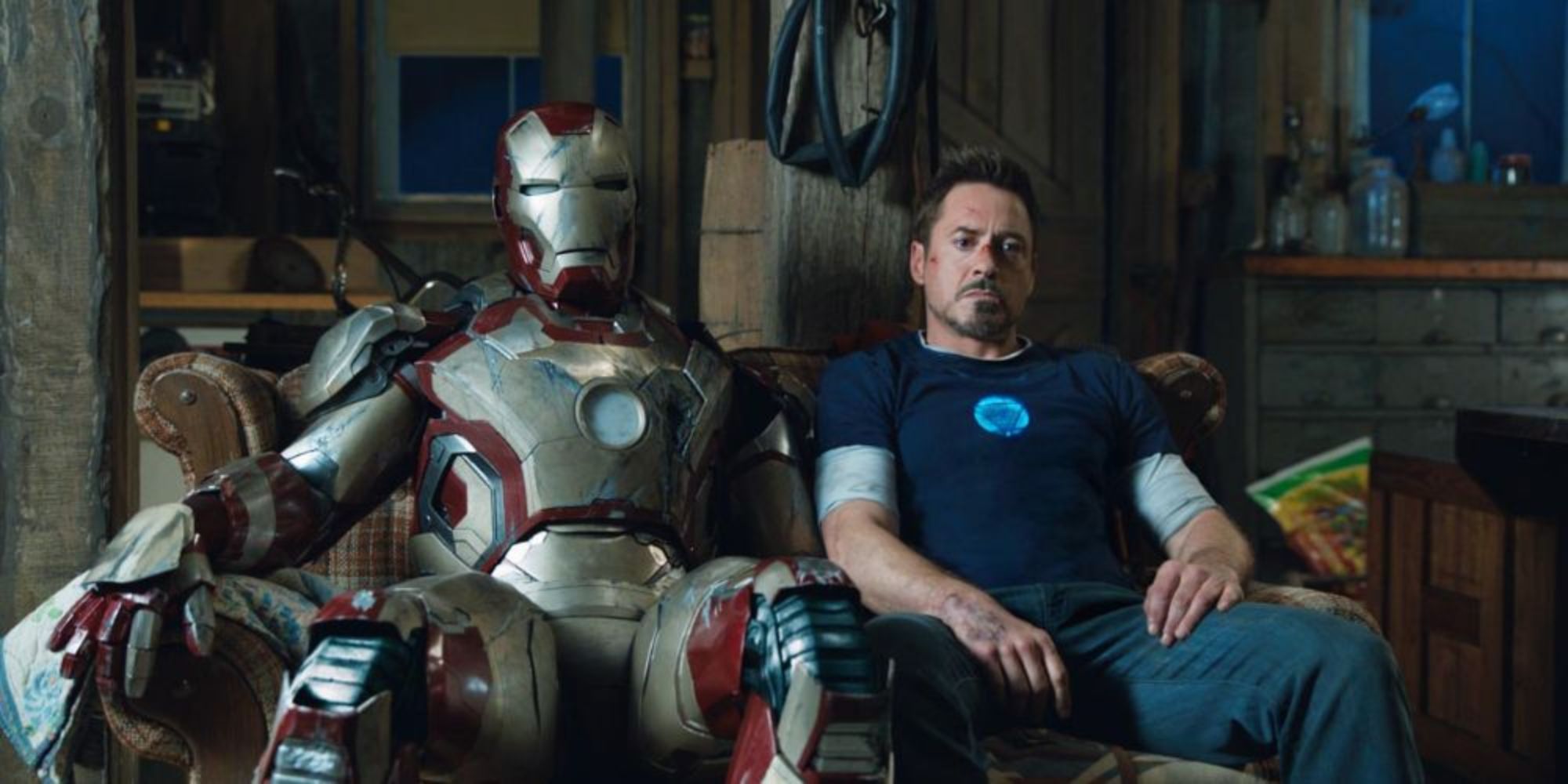 Cast: Robert Downey Jr, Gwyneth Paltrow, Ben Kingsley, Guy Pearce, Don Cheadle, Rebecca Hall, and Jon Favreau.
On the heels of the universally panned Iron Man 2, franchise director Jon Favreau relinquished his Iron Man directing duties to Shane Black. The Lethal Weapon and Predator screenwriter had cast Robert Downey Jr. in 2008's Kiss Kiss Bang Bang helping to launch Downey Jr.'s comeback. Their pairing (along with a criminally good Val Kilmer) in that movie left film fans like me excited about what Black and Downey Jr. could create in this third installment.
Iron Man 3 takes place right after the events of The Avengers and boldly tackles the very real possibility that superhero might have PTSD after fighting off an alien horde and almost dying in the process. The film also welcomes in two elements from the Iron Man comic books, one of his greatest villains in the Mandarin and one of his most well-known runs in Extremis. Black made a controversial twist with the Mandarin that I thought was gutsy, but some fans found infuriating. Extremis also gives Gwyneth Paltrow's Pepper Potts a shot at playing the superhero game for a bit as she helps Tony defeat Aldrich Killian along with some help from Don Cheadle's War Machine and Stark's army of sentient Iron Men. It's not the best of the series, but it certainly got people back on board after the Iron Man 2 misstep and helped propel the MCU forward again. — John Rocha
Big Hero 6 (2014)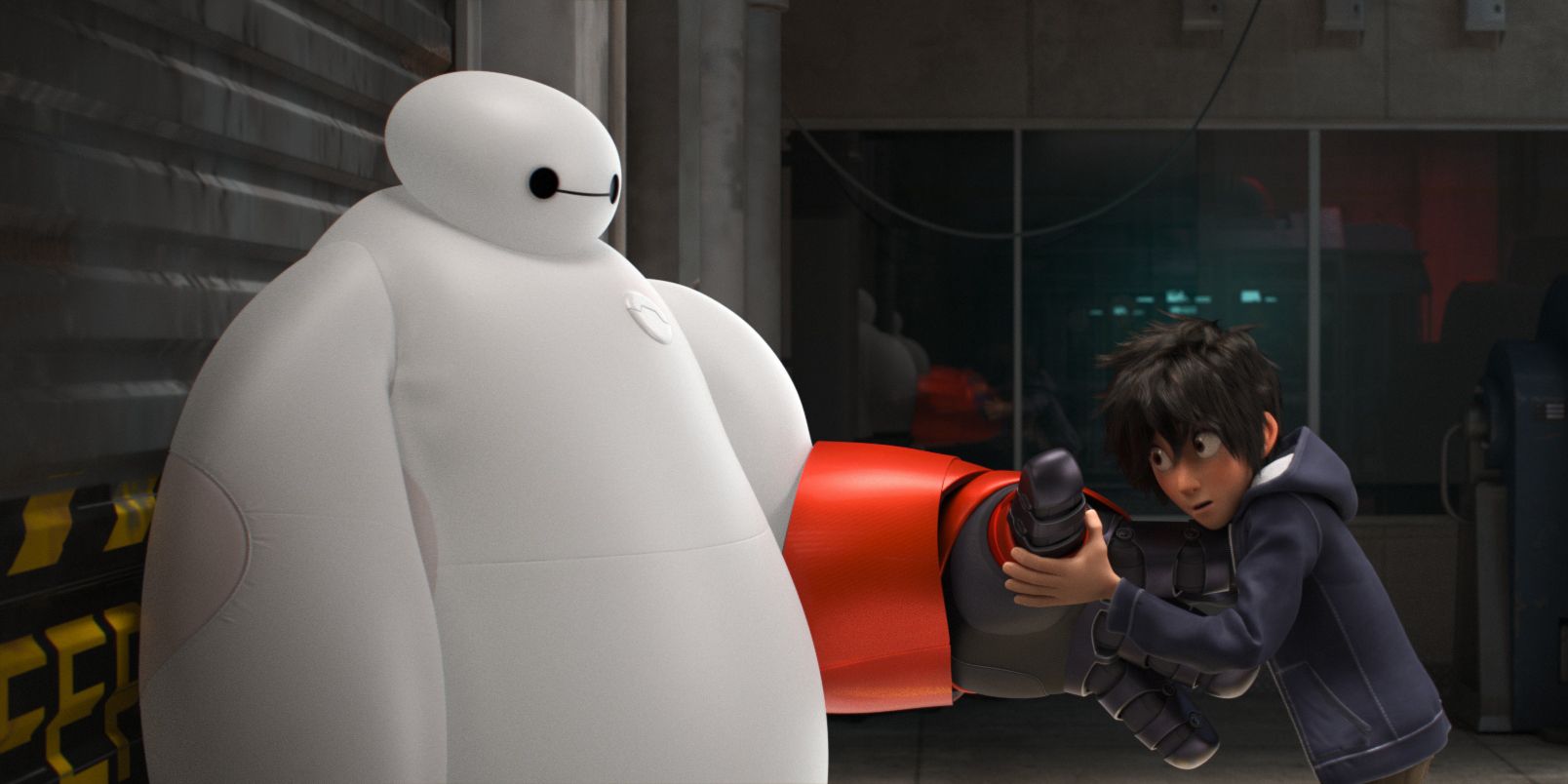 Run Time: 1 hr 42 min | Director: Don Hall, Chris Williams
Cast: Ryan Potter, Scott Adsit, T.J. Miller, Jamie Chung, Damon Wayans Jr., Genesis Rodriguez, James Cromwell, Maya Rudolph, Alan Tudyk and Daniel Henney
Taking a page from a number of previous Disney films, Big Hero 6's protagonist endures the loss of a family member and must learn to process it as the film goes along. Although it sounds like a pretty dark beginning to an animated film, it hides an action-filled, funny, and yes, touching story of a young man getting revenge and closure over his brother's death. Hiro (Potter) is a 14-year old robotics genius whose brother Tadashi (Henney) has created a health care robot called Baymax (Adsit). After Tadashi dies in a terrible fire trying to save Robert Callaghan (Cromwell), the head of a university's robotics program, Hiro must use his skills as a robotics genius to find out the truth of his death.
Along with Baymax and Tadashi's friends, they form a superhero team and learn how to wield their powers while also figuring out how to work as a team. When the twist happens, it's not altogether unexpected, but the altruistic reasons for the villain's motives resonate with Hiro when they are discovered. Big Hero 6 has strong support amongst many of the Disney faithful even if it doesn't receive the same fanfare as other Disney animated offerings. You'll fall in love with Baymax and Hiro as a duo and even enjoy a Stan Lee cameo that might bring a tear to your eye. — John Rocha
Hercules (1997)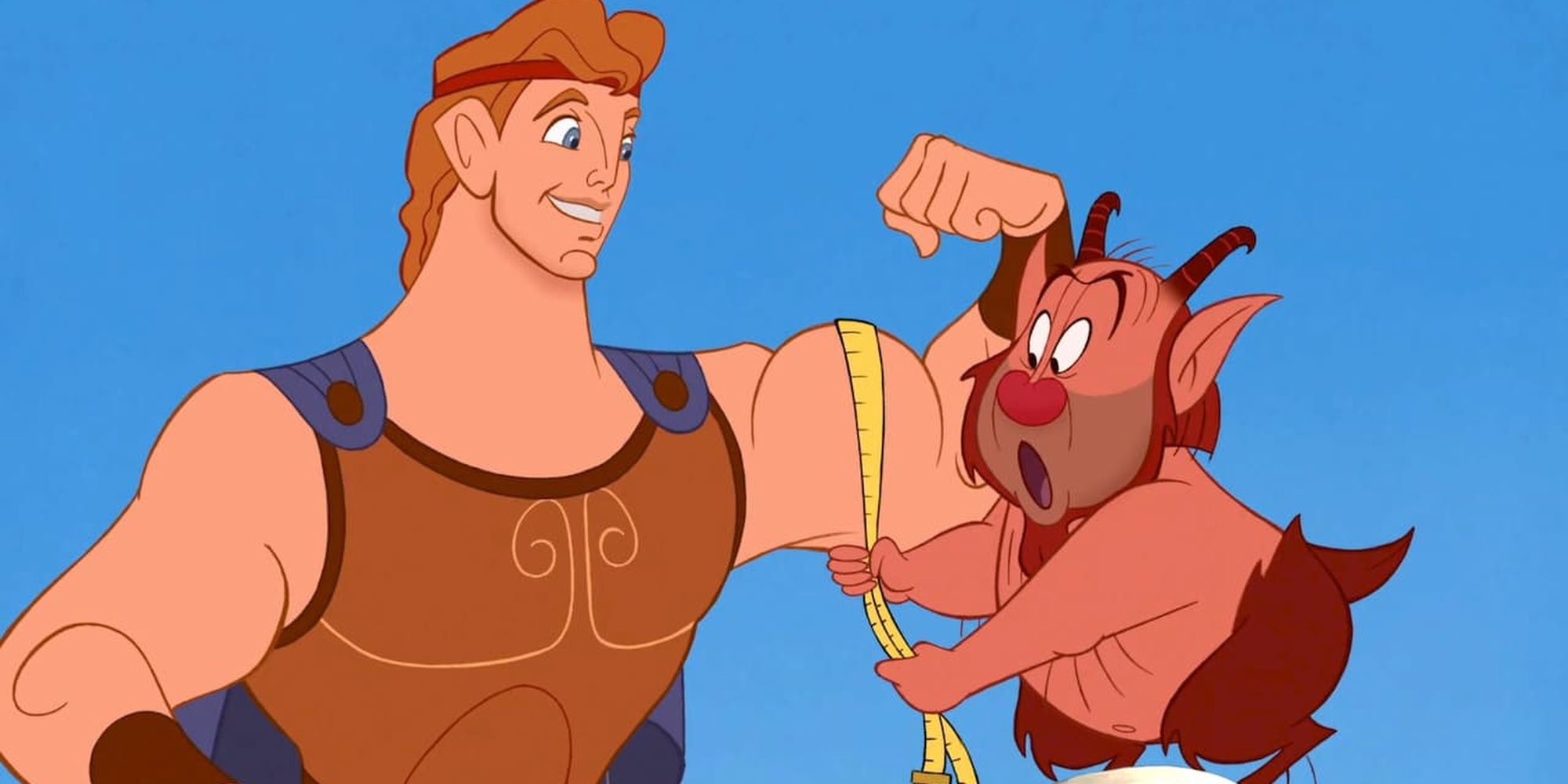 Run Time: 1 hr 33 min | Director: Ron Clements, John Musker
Cast: Tate Donovan, Danny DeVito, James Woods, Susan Egan, Bobcat Goldthwait, Rip Torn, Josh Keaton and Charlton Heston
1997's Hercules was the eight animated film produced during the legendary Disney Renaissance period that also included films like The Lion King, Beauty and the Beast, Aladdin, Mulan, and The Little Mermaid, amongst others. It certainly didn't reach the lofty heights that those films did in terms of box office, awards consideration, or Broadway cred, but it's a damn good film with some memorable performances and songs.
Based on the Greek and Roman god Heracles or Hercules, the film is a loose adaptation of the ancient story about the perils of Hercules and all that he overcame to cement his legendary heroic status. It initially paints Hercules as a scrawny underdog who is too clumsy for his own good even though his intentions are always to help his family and the town's citizens. When he ages into a musclebound demi-god, he never loses his desire to do the right thing.
Tate Donovan gives an innocent earnestness to Hercules that contrasts with Susan Egan's sultry, no-nonsense Meg and gives the love story a tragic feel to it. James Woods is deliciously evil as Hades while Danny DeVito's Phil is fantastic as the ancient version of Mickey Goldmill from the Rocky franchise. Oh, and did I mention Charlton Heston does the narration on this one? The film also has a sneakily good soundtrack with songs like "Zero to Hero", "Go the Distance", and "I Won't Say I'm in Love". If you haven't revisited this one in a while, Disney Plus seems like a good way to remedy that problem. —John Rocha
Star Wars: The Empire Strikes Back (1980)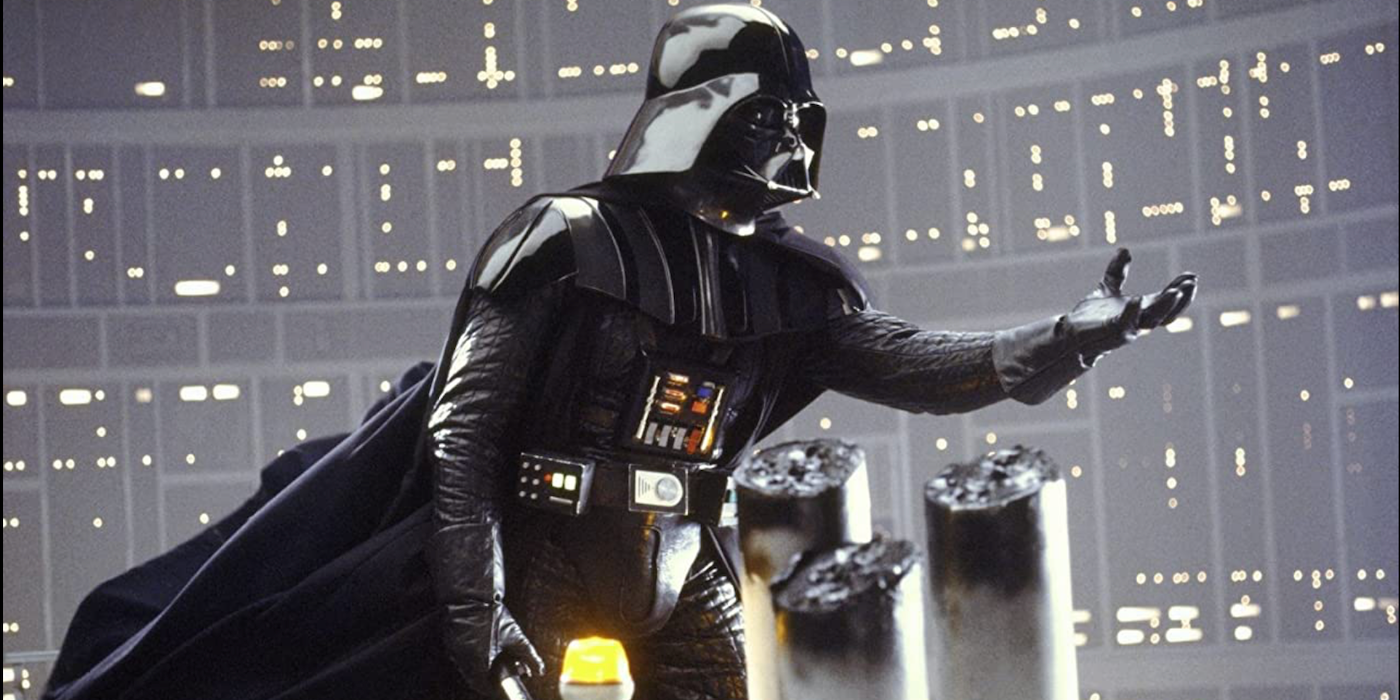 Run Time: 2 hr 4 min | Director: Irvin Kershner
Cast: Mark Hamill, Carrie Fisher, Harrison Ford, Billy Dee Williams, Peter Mayhew, Anthony Daniels, Kenny Baker, Frank Oz, and David Prowse
The Empire Strikes Back is not only one of the best sequels ever made, it's also one of the most influential. The "dark second chapter" has become a staple of nearly every major franchise trilogy, with filmmakers aplenty cribbing from the structure, tone, and bummer ending of George Lucas' sequel. It's a thrilling film in many ways, expanding the scope and deepening the characters introduced in A New Hope. It took multiple drafts of the script before Lucas hit upon the earth-shattering twist that Darth Vader is Luke's father, and Empire is proof positive that sometimes to find the best story, you just have to work through it—it can't all be planned out from the beginning. In any event, The Empire Strikes Back is surely one of the best, most exciting, and most important films ever made. – Adam Chitwood
Wreck-it-Ralph (2012)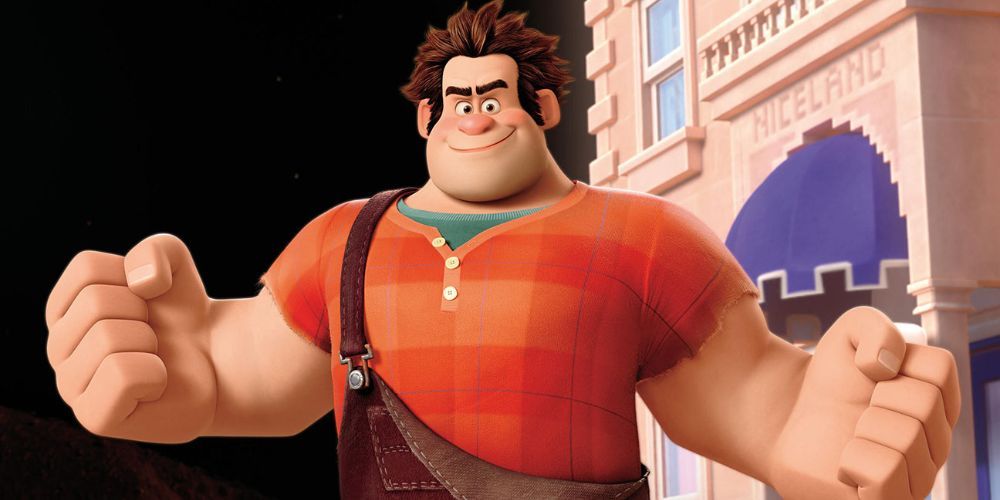 Run Time: 1 hr 48 min | Director: Rich Moore
Cast: John C. Reilly, Sarah Silverman, Jack McBrayer, Jane Lynch, Alan Tudyk, Mindy Kaling, and Ed O'Neill
What do you do when you're tired of your lot in life, and you want a change? You go on a journey of self-discovery, of course! Wreck-it-Ralph is another unique entry in the world of Disney animation with a clever and affecting story that stars one of the studio's most unusual protagonists…the bad guy, Ralph (Reilly). Ralph is the villain in an arcade game named Fix-It Felix where he destroys things so the hero of the game Felix (McBrayer) can fix it. Ralph decides one day that he wants to be the hero for once. Even though everyone discourages him, Ralph is determined to discover if there's something better for him out there. Ralph stumbles into other games, discovers a conspiracy led by King Candy aka Turbo, and makes a lifelong friendship with a "glitch" named Vanellope (Silverman) who is also trying to figure out where she belongs. Ralph and Vanellope form a strong and special friendship that leads to them both discovering the truth about themselves and about the actual villains in their lives.
There's excellent VO work from everyone in the cast including Jane Lynch as Sergeant Tamora Jean Calhoun whose tragic tale of love shaped her hard-edged approach to the world that only the constant ray of Sunshine that is Felix can penetrate. When you get to Ralph's final sacrifice at the end of the film, it'll get you in all the feels. Remember, just because you are the bad guy does not mean you are a BAD guy. — John Rocha
Tangled (2010)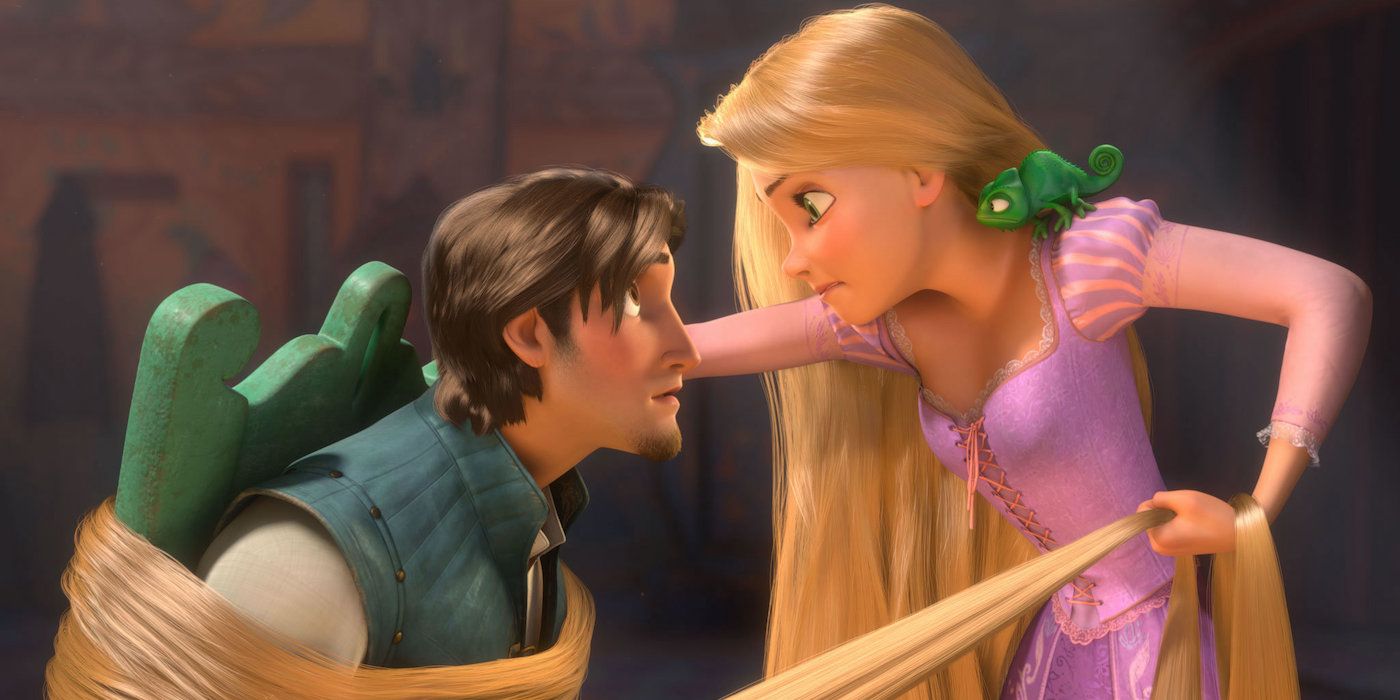 Run Time: 1 hr 40 min | Director: Nathan Greno, Byron Howard
Cast: Mandy Moore, Zachary Levi, Donna Murphy, Ron Perlman, Brad Garrett, Jeffrey Tambor, and Paul F. Tompkins
Tangled is one of those Disney films that takes an old folk tale and turns it on its head yielding great results. The original story of Rapunzel features a sorceress, a neighboring couple who gives up their baby to her, a teenage girl with unusually long hair in a tower, and a love story with a prince that leads to Rapunzel being banished, and the prince blinded before they are finally reunited. This animated version does have a couple who has a daughter taken from them by a sorceress aka Mother Gothel (Murphy) and a young teen with unusually long hair named Rapunzel (Moore), but that's where the comparisons stop. Gothel has kept Rapunzel locked up in the tower because her hair contains the healing and de-aging qualities of a special flower.
Rapunzel is a much more empowered and proactive character, however, and she wants to see the world to prove she can handle it. To help her in this quest, she enlists the aid of the intruding Flynn Rider (Levi) who reluctantly agrees to help her. Along the way, they patronize the Snuggly Duckling pub, discover that she is the daughter of the King and Queen, fall in love and realize that Gothel kept Rapunzel locked in the tower to use her hair to remain young. The spell is eventually broken and Gothel plummets to her dusty death while Flynn and Rapunzel live happily ever after. The film features some great VO acting work from Moore and Levi, a couple of catchy songs with clever lyrics and bright, vibrant animation that keeps you entertained throughout. Light a lantern for this one. — John Rocha
The Three Musketeers (1993)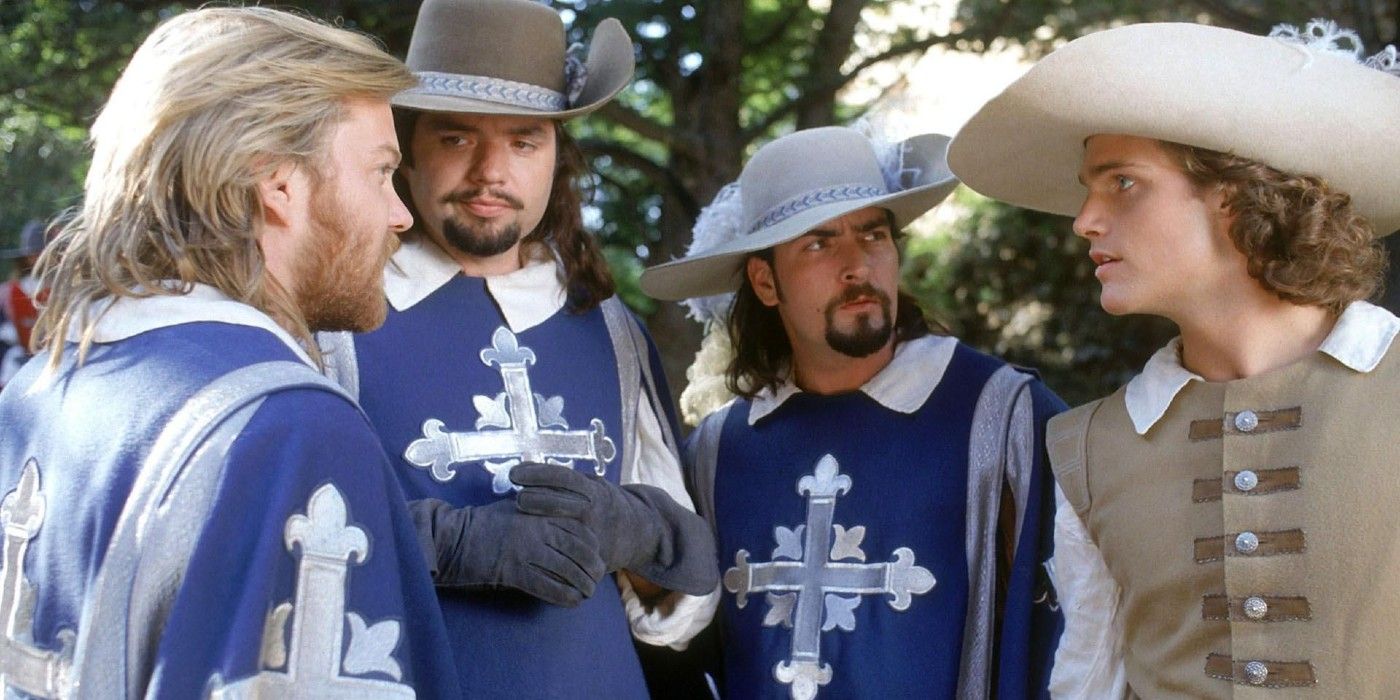 Run Time: 1 hr 45 min | Director: Stephen Herek
Cast: Charlie Sheen, Keifer Sutherland, Chris O'Donnell, Oliver Platt, Tim Curry, Michael Wincott, Gabrielle Anwar and Rebecca De Mornay
If you need a rollicking good adventure story set at a fictional time in France's history when the evil Cardinal Richelieu (Curry) was threatening the reign of King Louis XIII, then you need to look no further than 1993's The Three Musketeers. The film based on the Alexandre Dumas novel, follows D'Artagnan (O'Donnell) as he tries to become a member of the legendary Musketeers. He comes across musketeers Athos (Sutherland), Aramis (Sheen) and Porthos (Platt) in separate encounters and challenges each of them to a duel. When they all meet at the designated area, the musketeers have a little fun with D'Artagnan before more serious affairs attract their attention. The three musketeers reluctantly welcome D'Artagnan into their ranks and set off on a number of adventures as they try to foil the evil machinations of Richelieu.
Tim Curry is at his scene-chewing best here as Richelieu and he is aided in his efforts by an enjoyable and sympathetic Rebecca De Mornay's Milady de Winter and the gravelly-voiced Michael Wincott as Captain Rochefort. Everyone seems to be having an incredible time in the film and it helps that no matter how serious the situations get (betrayals by former lovers, avenging the death of fathers, saving the lives of kings) they never forget what kind of movie they want to make. Is it the greatest iteration of this story? No. But it is one of the most enjoyable interpretations of this classic story? The answer is absolutely, yes! — John Rocha
Source: https://dominioncinemas.net
Category: Disney+