When the Walt Disney Corporation acquired Marvel and 20th Century Studios, it created a huge shift in the entertainment landscape and allowed them access to the full roster of heroes that Marvel has created since the 1930s. This paved the way for them to house all the best movies that live under the Marvel umbrella in a central location: Disney+. For anyone craving some superhero action, here is a list of some of the best Marvel movies on Disney+.
For more recommendations, check out our list of the best movies and shows on Disney+.
Editor's note: This article was updated August 2023 to include Spider-Man: Homecoming.
Iron Man (2008)
Run Time: 2 hr 6 min | Genre: Action, Sci-Fi | Director: Jon Favreau
Cast: Robert Downey Jr., Gwyneth Paltrow, Terrence Howard
Initially a passion project for director Jon Favreau (The Mandalorian), Iron Man quickly spiraled into the first entry of one of the biggest franchises in history. The film revitalized the career of lead Robert Downey Jr. (Tropic Thunder), who embodies the role of Tony Stark more than anyone else could, quickly becoming the face of the Marvel Cinematic Universe. Though it's definitely a product of the post 9/11 war on terror period it was created in, it still holds up in so many ways. The visual effects, both CGI and practical robot puppetry, look fantastic on and off the big screen, and it could be argued they've aged better than many of Iron Man's contemporaries. The story set the standard for the MCU and introduced audiences to a new era of Superhero films.
Spider-Man: Homecoming (2017)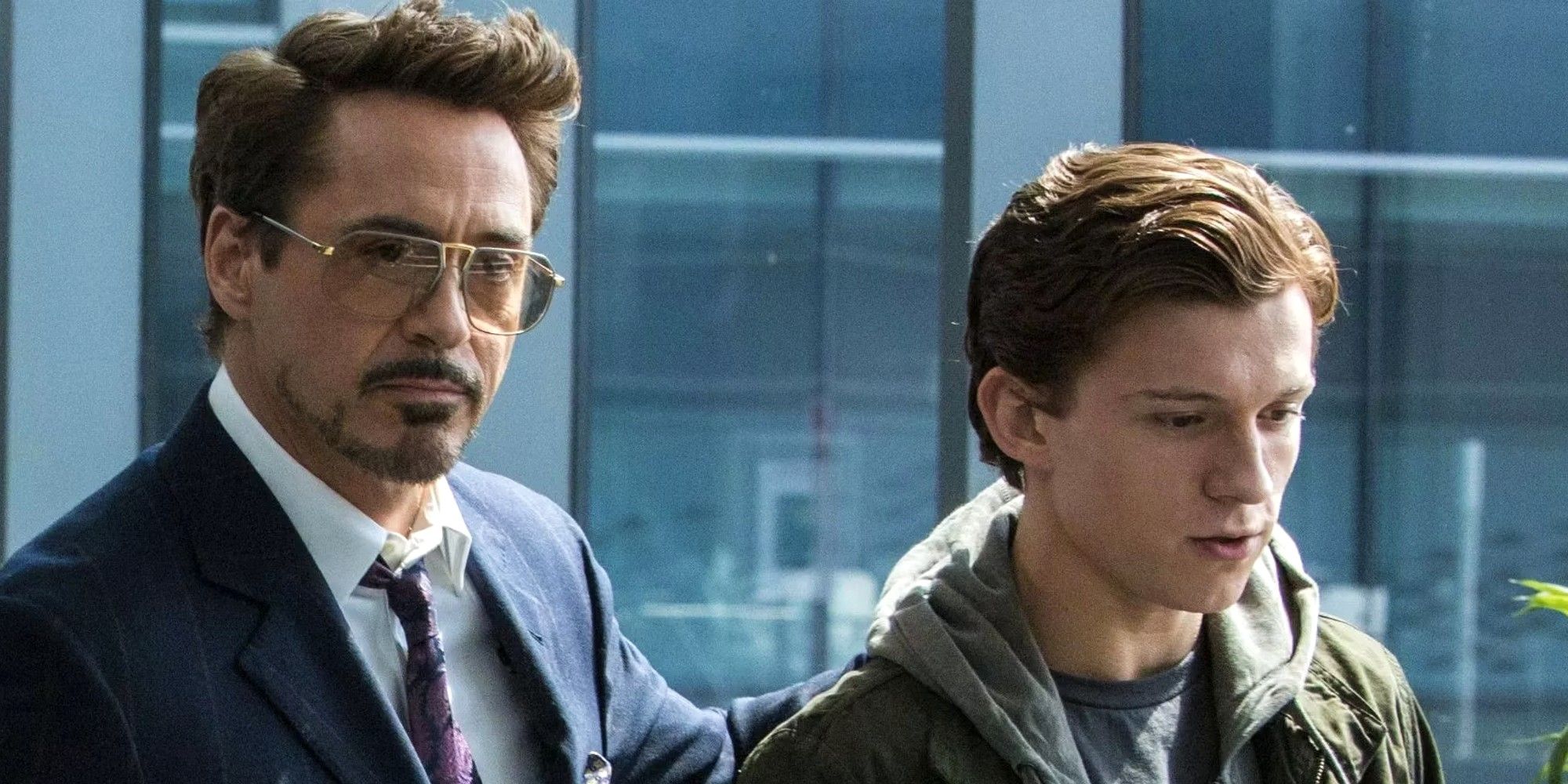 Run Time: 2 hr 13 min | Genre: Action, Adventure | Director: Jon Watts
Cast: Tom Holland, Michael Keaton, Robert Downey Jr.
Spider-Man: Homecoming marked a new era of the web crawler's cinematic journey. After almost a decade of MCU films, this was Spidey's triumphant return under the official Marvel umbrella, and director Jon Watts did not disappoint. Taking place after the events of Captain America: Civil War, Peter Parker (Tom Holland) struggles to figure out his place as an aspiring hero and what that means for his future. But crime doesn't pause for existential crises, so Spider-Man has to track down a dangerous group of weapons dealers before they flood Queens with volatile alien technology. Leading this group is Michael Keaton (Batman), playing a charismatic scrapper named Adrian Toomes (aka The Vulture), who is a perfect foil to Holland's friendly neighborhood hero. – Tauri Miller
Black Widow (2021)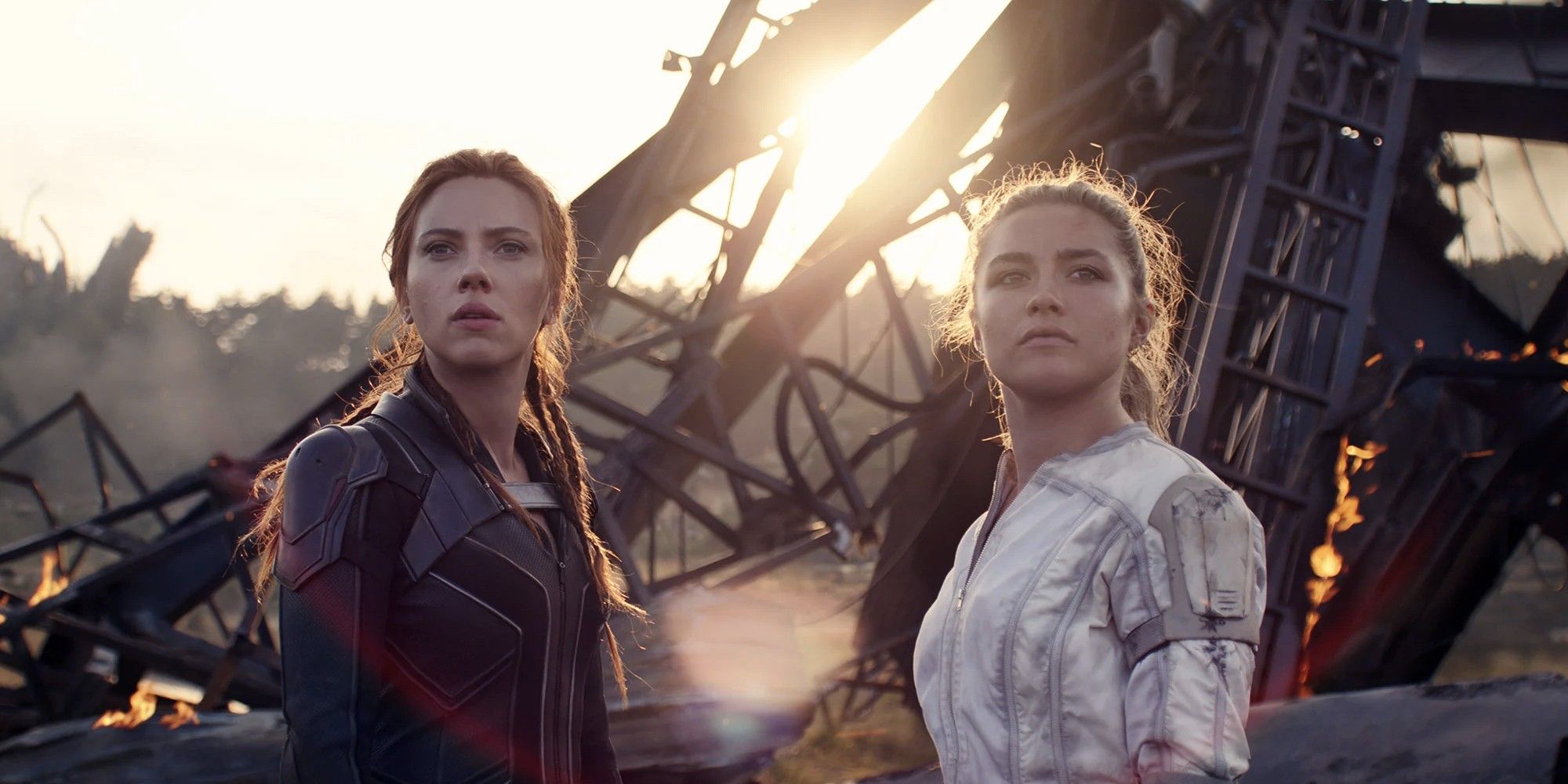 Run Time: 2 hr 16 min | Genre: Action, Sci-Fi | Director: Cate Shortland
Cast: Scarlett Johansson, Florence Pugh, David Harbour, Rachel Weisz
Set just before the events of the Avengers: Infinity War, Black Widow dives into the life and history of the Russian spy turned S.H.I.E.L.D. agent Natasha Romanoff, played by Scarlett Johansson. This action spy thriller takes audiences back to Russia to meet Romanoff's family as they investigate the mysterious Red Room. Black Widow's adopted family is composed of charming actors like Florence Pugh (Midsommar), David Harbour (Stranger Things), and Rachel Weisz (The Favourite). The film was long overdue, as Johansson deserved her own movie as one of the longest-running members of the MCU, and it didn't disappoint, constantly delivering great action setpieces, wonderful humor, and a harrowing villain.
Iron Man 3 (2013)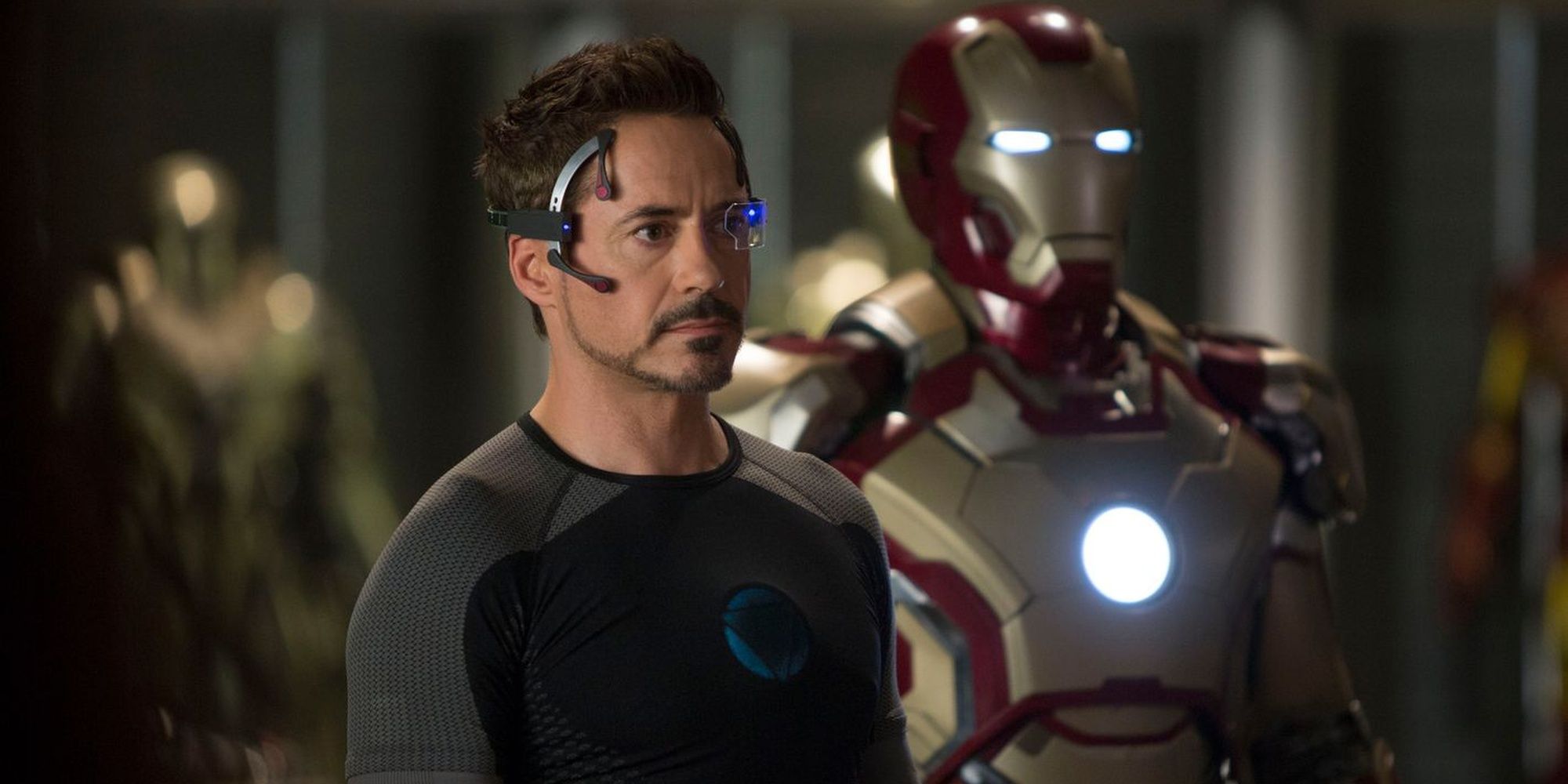 Run Time: 2 hr 10 min | Genre: Action, Sci-Fi | Director: Shane Black
Cast: Robert Downey Jr., Guy Pearce, Gwyneth Paltrow
If a perfect Iron Man movie exists, many would argue that Iron Man 3 fits the bill. Director and writer Shane Black (Kiss Kiss Bang Bang) uses this final film in the trilogy to create a spy thriller that reminds audiences that Iron Man isn't just a guy in a suit but a flawed genius struggling to fix a world he helped break. Taking place after the events of the first big Avengers team-up, the film deals with Tony Stark's anxieties and PTSD from his near-death experience. The twists and turns of this story are only half the fun, as Robert Downey Jr. (The Judge) lights up the screen with not just witty quips but a new vulnerable, grounded aspect of the character that audiences get to connect with like never before.
X-Men: Days of Future Past (2014)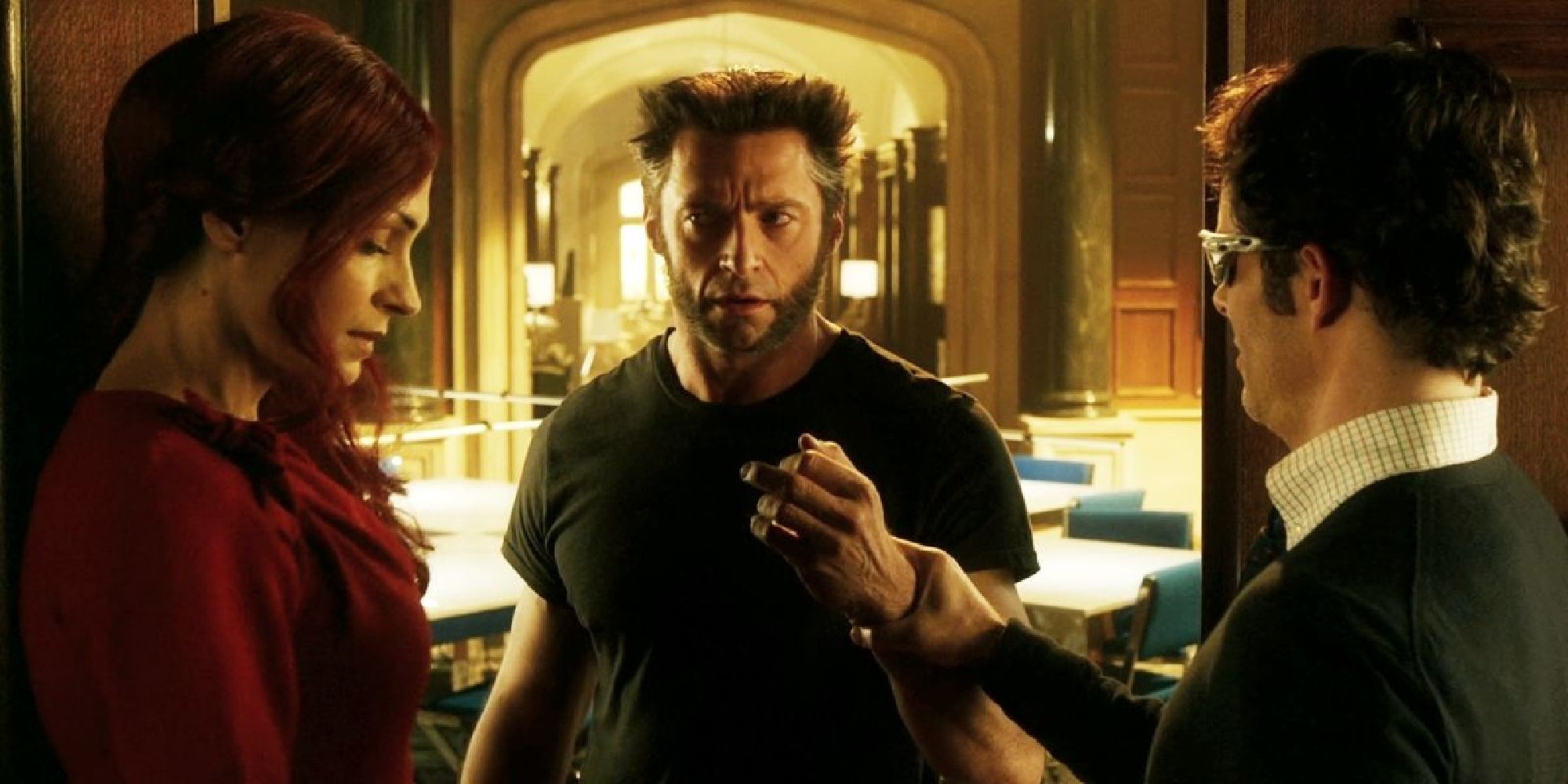 Run Time: 2 hr 12 min | Genre: Action, Sci-Fi | Director: Bryan Singer
Cast: Patrick Stewart, Ian McKellen, Hugh Jackman
A movie like X-Men: Days of Future Past is a rare anomaly of circumstance that feels like witnessing lightning in a bottle. FOX's X-Men franchise spanned over a decade, and the soft reboot X-Men: First Class created a new generation of fans with a new story and all-new characters. However, his film allowed fans, new and old, to come together for a movie that bridges the gap between the two timelines by bringing back the old actors in a dark and gritty alternate future. The two versions of Professor X, played by James McAvoy as the young broken man and Patrick Stewart as the older rendition of the Mutant leader, are a reminder of how far the franchise has come — and they expertly navigate the layers of the character. Jumping between past and present (in more ways than one), the film creates an epic tale worthy of its comic book origins.
Shang-Chi and the Legend of the Ten Rings (2021)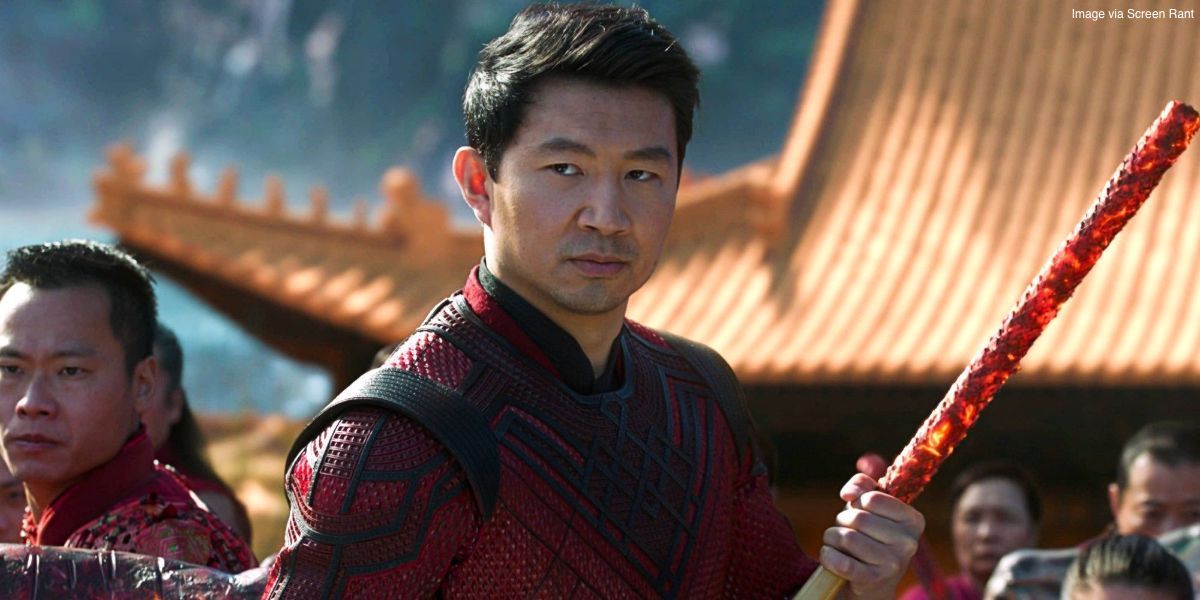 Cast: Simu Liu, Awkwafina, Tony Leung Chiu-wai
Shang-Chi and the Legend of the Ten Rings was the first new title in Marvel's MCU Phase Four that introduced a fresh setting and brand-new characters after the events of Avengers: Endgame, and it really came out the gate swinging. As a tribute to Hong Kong kung fu movies of the past, the film is bursting with spectacular fight choreography and legends of Chinese cinema, including Tony Leung Chiu-wai (Infernal Affairs), Michelle Yeoh (Everything Everywhere All at Once), and Wah Yuen (Kung Fu Hustle). In addition to breathtaking action setpieces, director Destin Daniel Cretton (Just Mercy) presents a colorful world through practical lighting techniques and long, sweeping camera movements that allow the audience to thoughtfully ingest the grounded tale about working through family turmoil and finding one's path.
Captain Marvel (2019)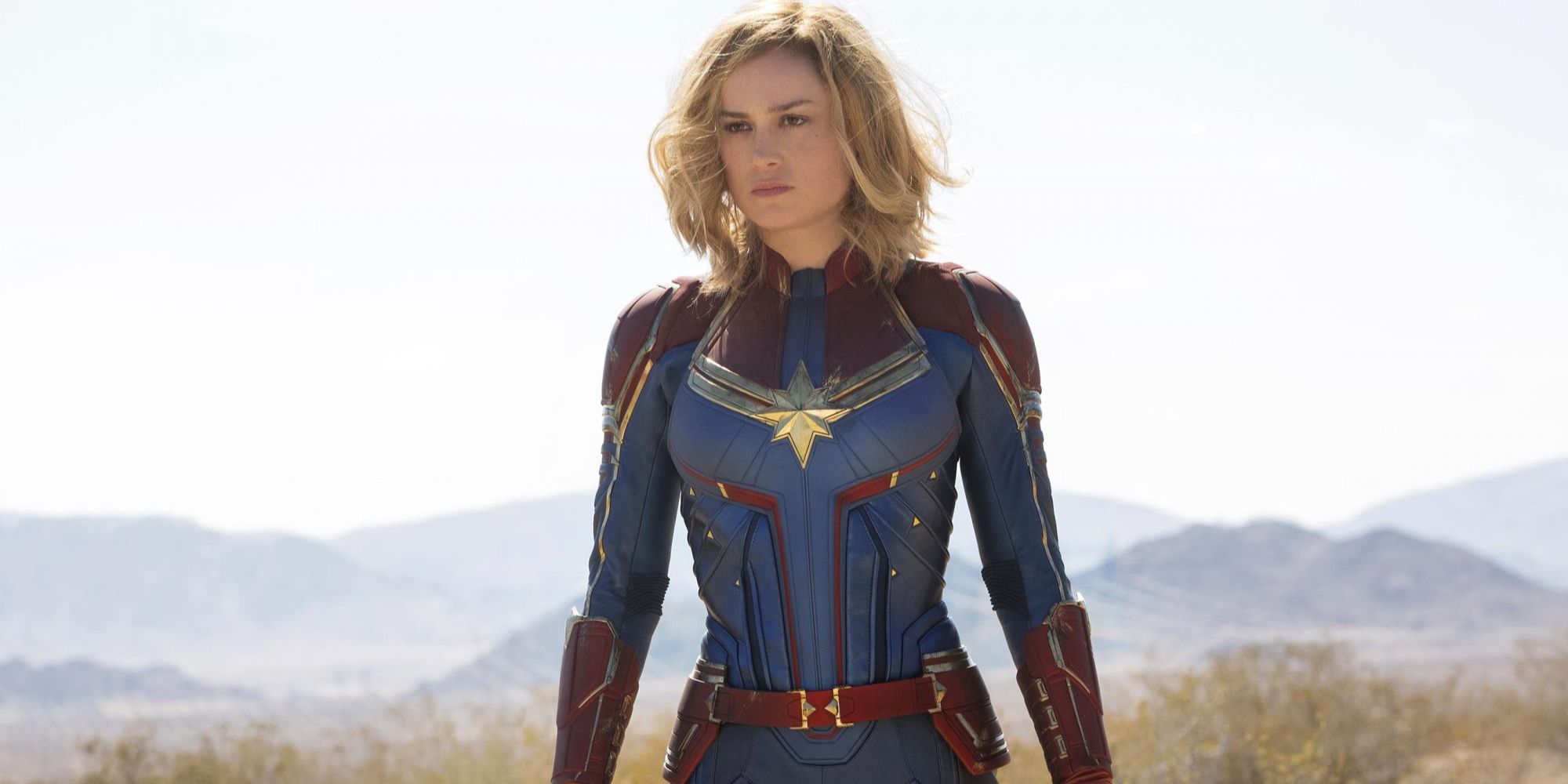 Run Time: 2 hr 3 min | Genre: Action, Sci-Fi | Director: Anna Boden, Ryan Fleck
Cast: Brie Larson, Samuel L. Jackson, Ben Mendelsohn, Lashana Lynch
Despite what disgruntled fanboys on the internet would have you believe, Captain Marvel is a blast that has the best buddy cop duo in MCU history. Brie Larson (Room) and Samuel L. Jackson (Pulp Fiction) brilliantly bounce off one another in this sci-fi flick set firmly in the 90s, filled with cheeky references up and down the runtime. But make no mistake, it's not just a vehicle for nostalgia — the film is actually an interesting and subtle commentary on imperialism, with the Kree Empire serving as a stand-in for the political superpowers of our own world. The nuance and reframing of victims of imperial conflicts and refugees stand in stark contrast to the post-9/11 nationalism that oozed from the very first entry in the MCU, Iron Man.
Guardians of the Galaxy (2014)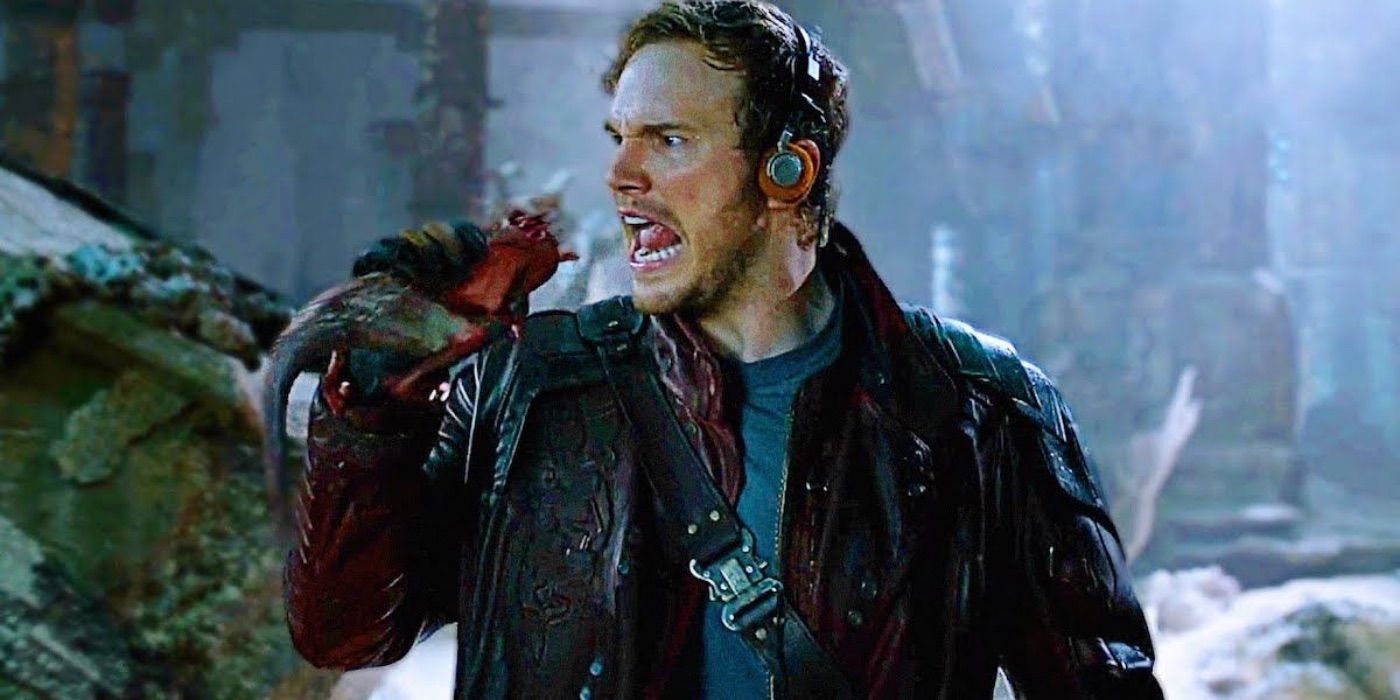 Run Time: 2 hr 1 min | Genre: Sci-Fi, Comedy | Director: James Gunn
Cast: Chris Pratt, Bradley Cooper, Zoe Saldana, Karen Gillan
Guardians of the Galaxy was the Marvel Cinematic Universe's flagship title diving head-first into the cosmic side of the comic book lore and gave fans their first real look at the big bad of the Infinity Saga. Overarching significance aside, James Gunn (The Suicide Squad) delivers a funny, heartfelt, and charmingly weird film that elevated a relatively unknown Marvel property to the top of many people's favorites list. This story about a rag-tag group of misfits having to set aside their differences to save the galaxy from the Kree Empire has so many quotable lines and fist-pumping action sequences that the rewatch value is through the roof.
Big Hero 6 (2014)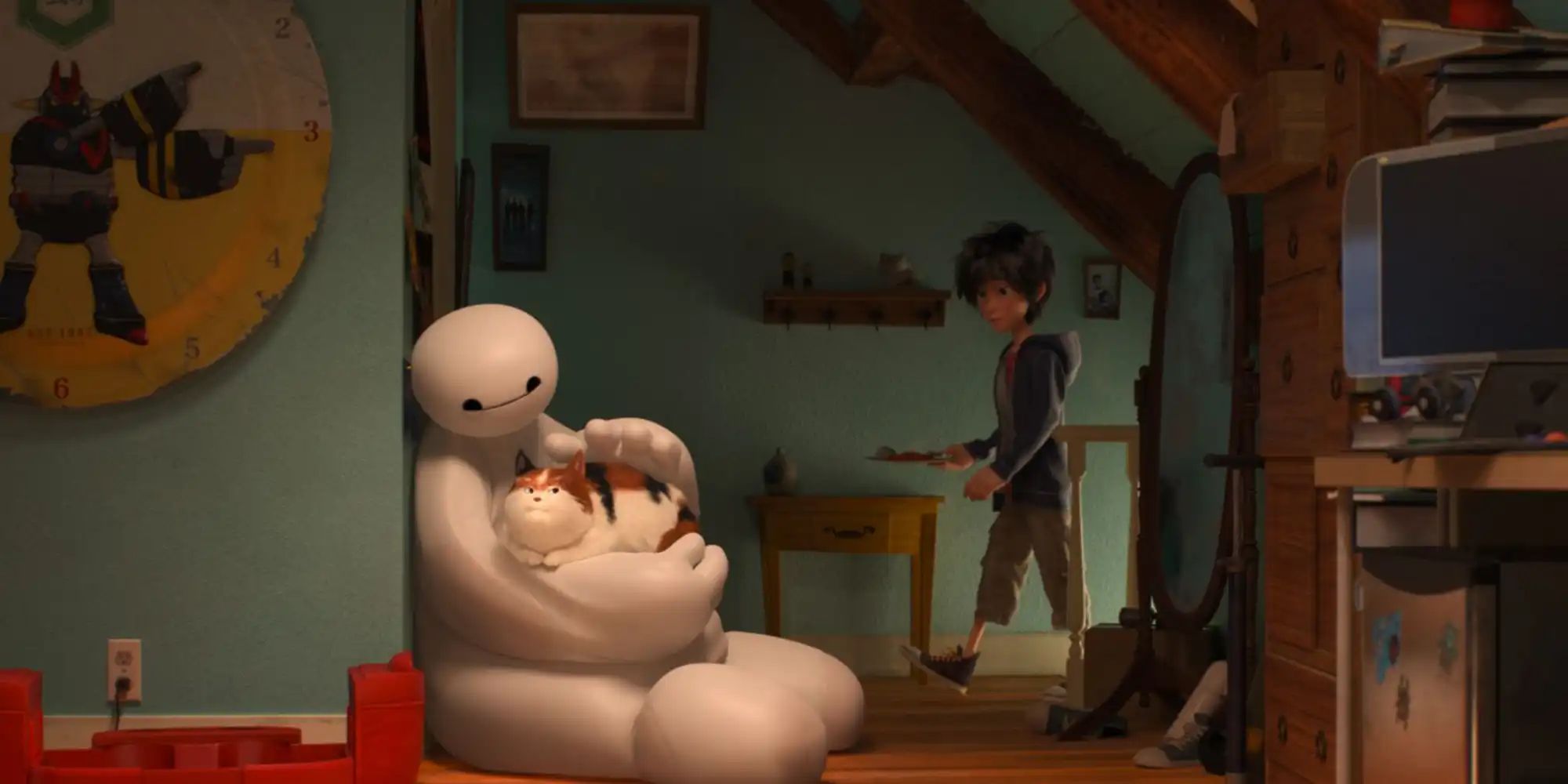 Run Time: 1 hr 42 min | Genre: Action, Animation | Director: Don Hall, Chris Williams
Cast: Ryan Potter, Scott Adsit, Jamie Chung, Damon Wayans Jr.
A loose adaptation of the Man of Action comic series, Big Hero 6 is a wonderful exploration of loss, healing and embracing your quirks set in a reimagined amalgamation of San Francisco and Tokyo called San Fransokyo. Director Don Hall (Raya and the Last Dragon) presents a fully realized world of heroism filled with a diverse cast of oddball characters that make the setting feel real and fun. Speaking of, lead Ryan Porter (Supah Ninjas) is a great example of seamless yet impactful Asian representation, and the wholesome friendship that develops between his character Hiro and the robot Baymax (Scott Adsit) is spectacular — an excellent medium for teaching kids how to work through the death of loved ones.
Werewolf by Night (2022)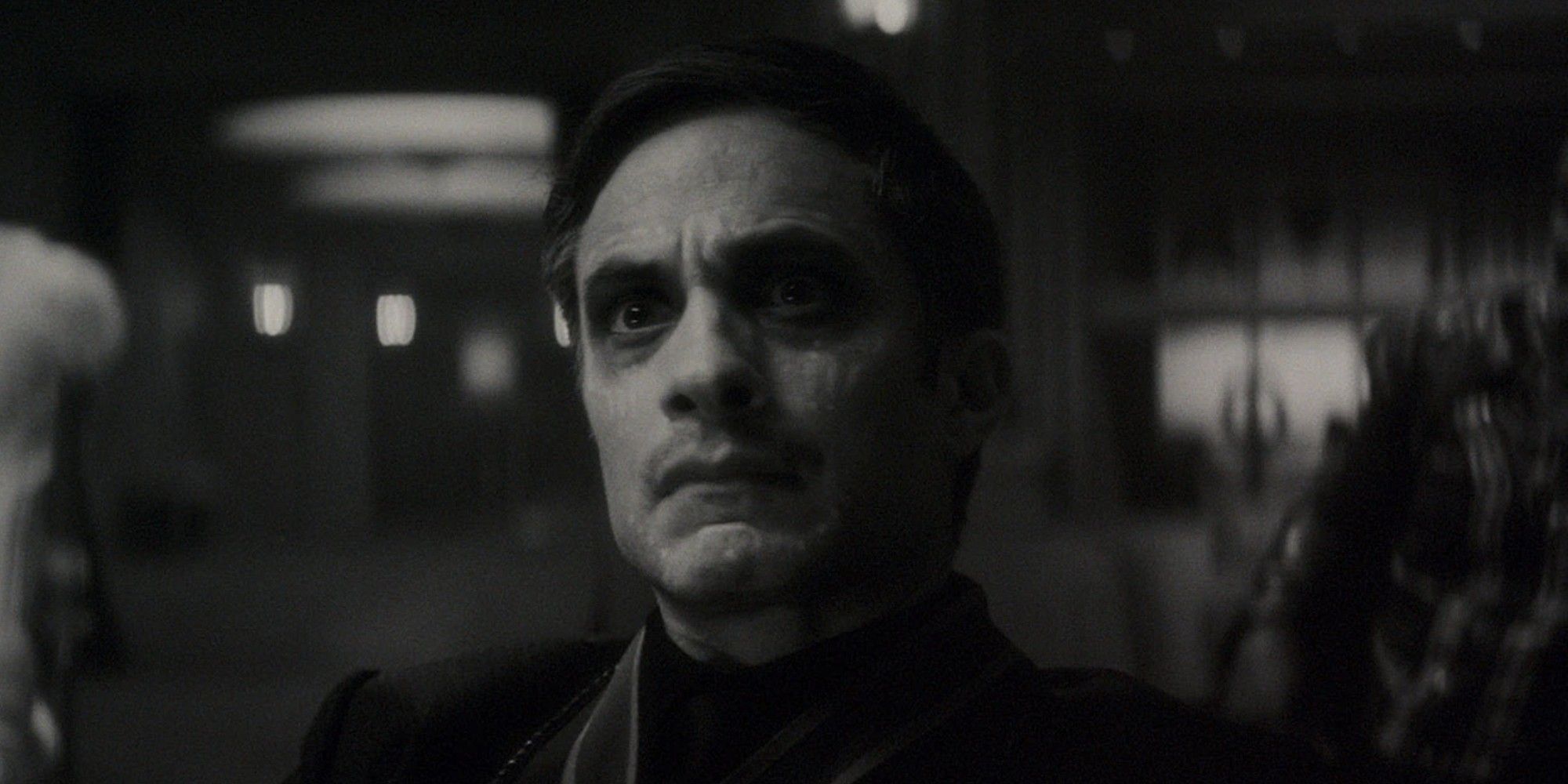 Run Time: 52 min | Genre: Horror, Drama | Director: Michael Giacchino
Cast: Gael García Bernal, Laura Donnelly, Harriet Sansom Harris
Werewolf by Night is one of the best things to come out of the MCU since its inception back in 2008. This feature presentation starring Gael García Bernal (Coco) as the titular werewolf is a throwback to classic monster flicks that fully embraces its roots. The cinematography and sets are crafted to take advantage of the black-and-white film by adding high contrast to every shot to make the blacks pop and show every shade of gray as sharply as possible. The story also manages to balance horror and silliness in a perfect ballet of purposeful schlock and captivating minimalist sequences that beg the viewer's minds to fill in the terrifying gaps with whatever their depraved imaginations can muster. This Monster Hunter battle royale is a true gem!
The Avengers (2012)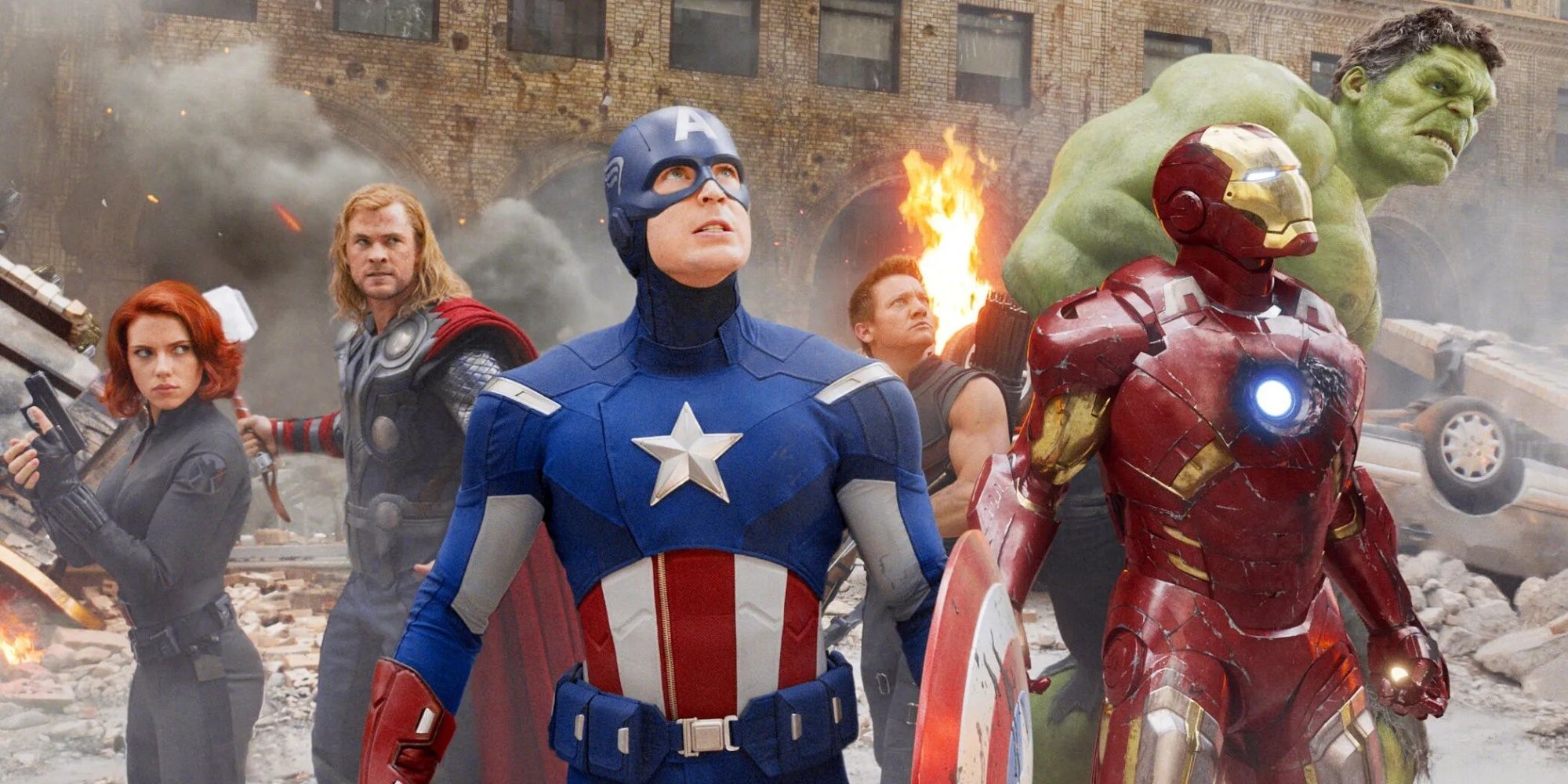 Run Time: 2 hr 23 min | Genre: Action, Sci-Fi | Director: Joss Whedon
Cast: Robert Downey Jr., Chris Evans, Scarlett Johansson
Before the MCU was a household name, it was just an idea — a loose plan to bring a group of heroes together in one film to see if they could become something more. Needless to say, it worked. The Avengers was a risky gamble that would make or break the burgeoning franchise. Written and directed by Joss Whedon (Firefly), this was the sixth film in the series that brought Phase One of the MCU to a close, and it was a culmination of many disparate stories while still remaining its own self-contained movie. The acting, visual effects, and story arcs for each character still hold up even after 10 years, and the best moments still hit like an electrified hammer.
Avengers: Infinity War (2018)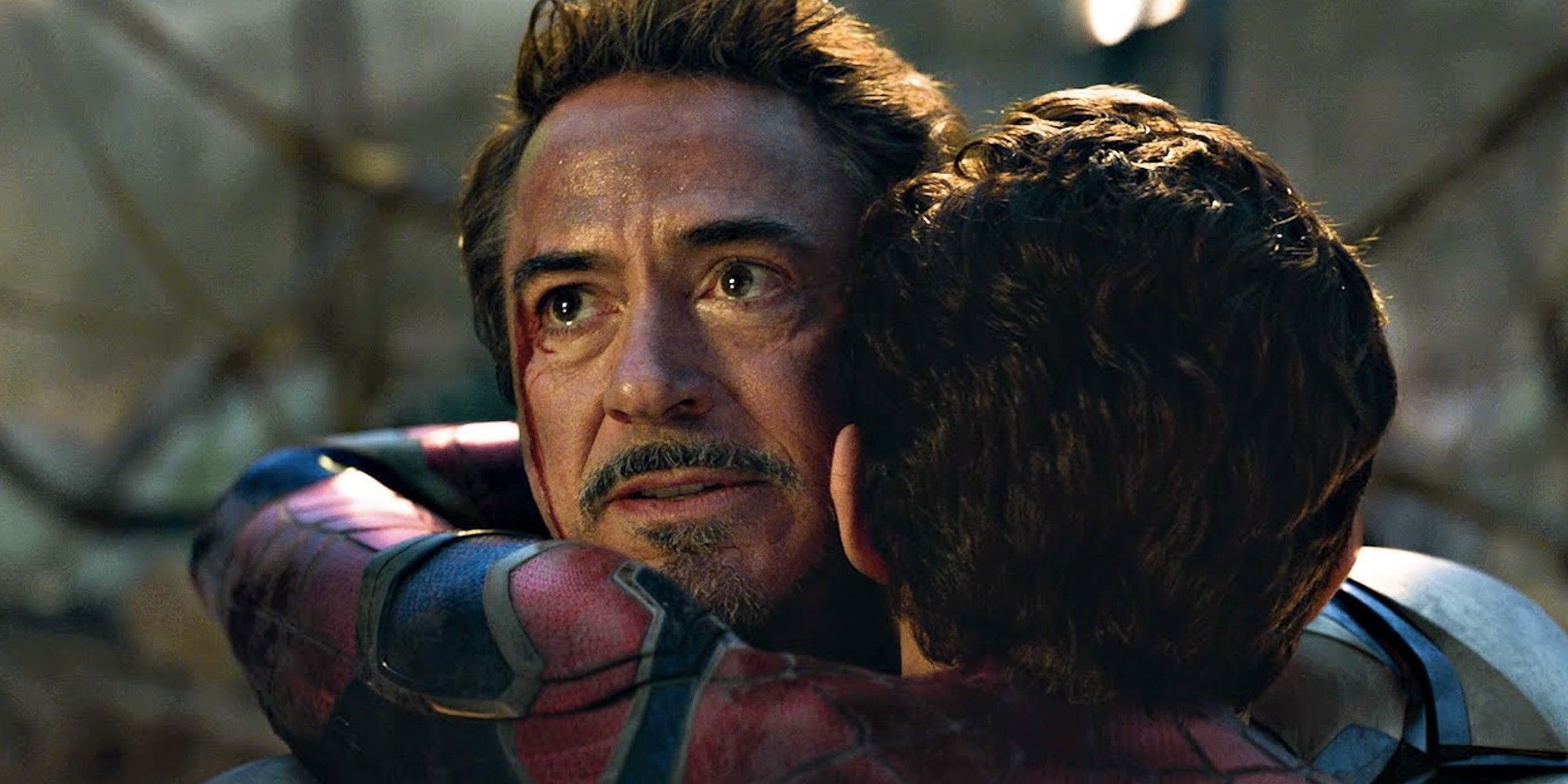 Run Time: 2 hr 29 min | Genre: Action, Sci-Fi​​ | Director: Anthony Russo, Joe Russo
Cast: Robert Downey Jr., Chris Hemsworth, Zoe Saldana, Josh Brolin
After 10 years of worldbuilding and filling out the superhero rosters with teams all around the world and galaxy, the MCU made its most ambitious move yet. Avengers: Infinity War brings together every major and minor character established in the MCU up to that point and puts them all on the board for the Avengers' biggest challenge. Audiences finally get to experience the true terror of Thanos the Mad Titan, brought to life by Josh Brolin (Deadpool 2), and it is a delight to dive into the depth of his self-righteous character. Directors Anthony Russo and Joe Russo (Cherry) balance all the characters expertly and deliver an action-packed tragedy that moves at the speed of light.
Captain America: The Winter Soldier (2014)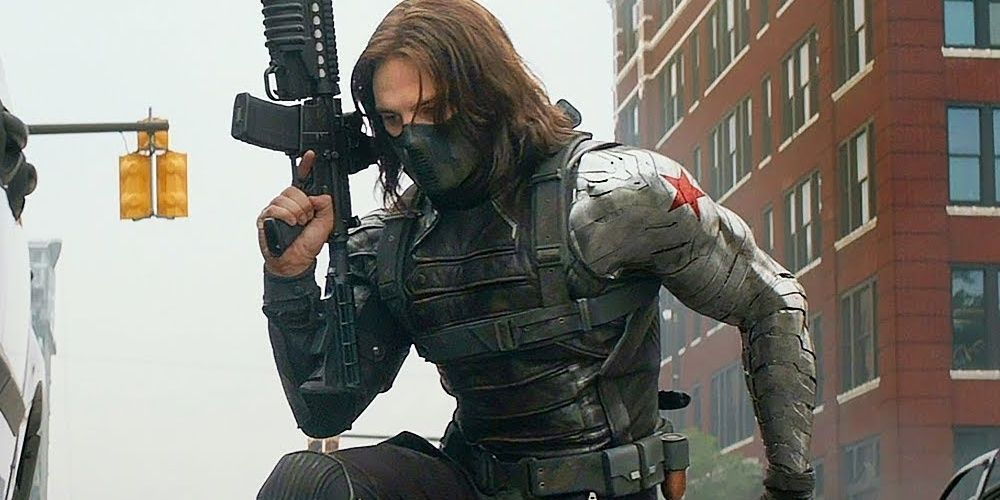 Run Time: 2 hr 16 min | Genre: Sci-Fi, Action | Director: Anthony Russo, Joe Russo
Cast: Chris Evans, Scarlett Johansson, Samuel L. Jackson, Sebastian Stan
Captain America: The Winter Soldier is the movie that changed the full landscape of the MCU and is among the most memorable films in the early run of the franchise. The elevator scene alone has been parodied and memed for years, and that isn't even the best part of the movie. This is the Russo Brothers' first entry into the MCU and would mark their first steps towards taking over the big team-up films — understandably so, as they excel in high-stakes storytelling and heart-pumping action. The MCU's Phase Two was all about breaking the format, and this film does so by adding a political spy thriller to the mix, flipping the status quo on its head.
Deadpool (2016)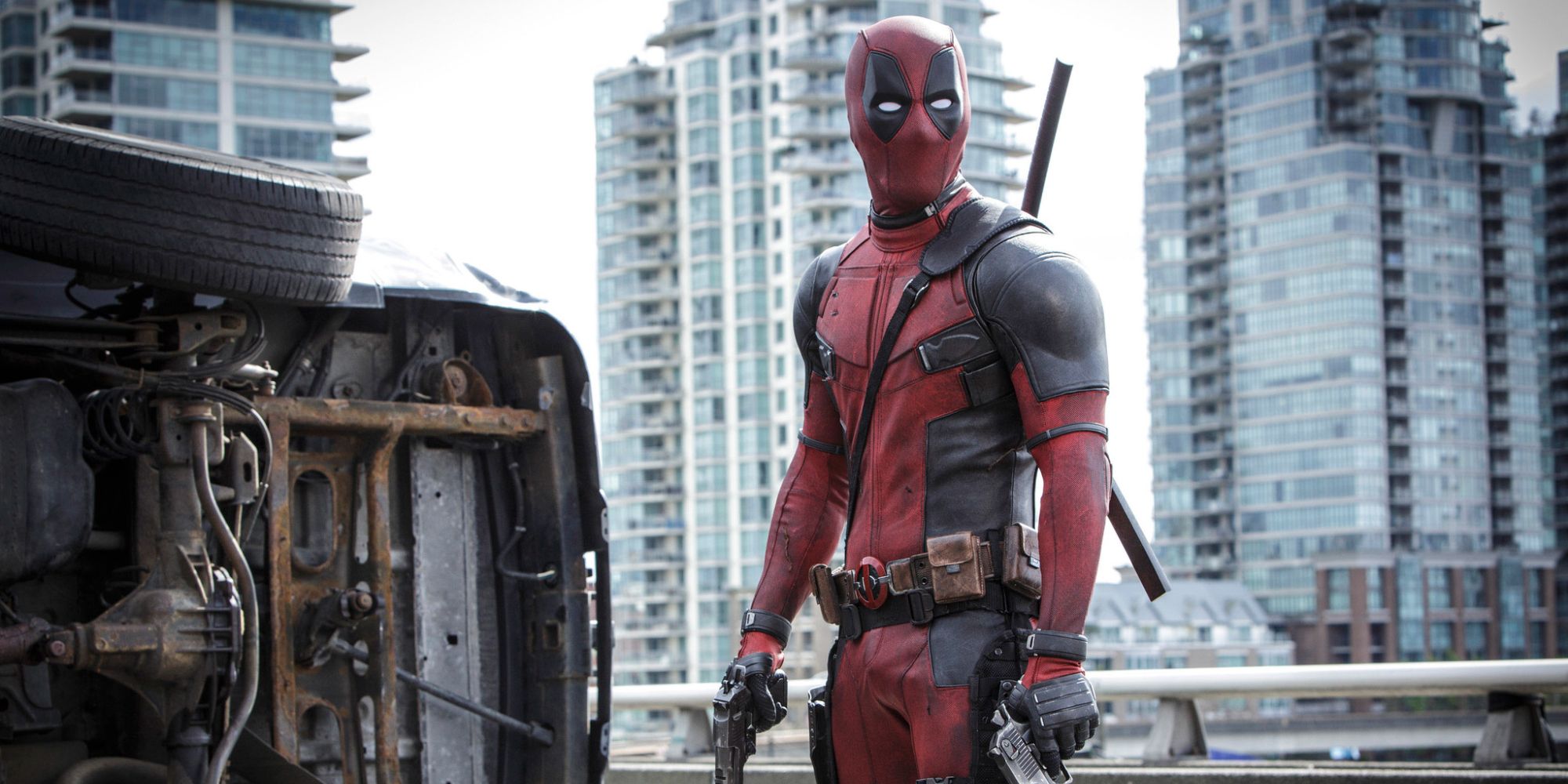 Run Time: 1 hr 48 min | Genre: Action, Comedy | Director: Tim Miller
Cast: Ryan Reynolds, Morena Baccarin, Karan Soni
Another rare moment of circumstance and luck courtesy of FOX's X-Men franchise, Deadpool was a personal project that Ryan Reynolds (Deadpool 2) pursued for many years after he felt the character was mishandled in X-Men Origins: Wolverine. The second iteration of the Merc with the Mouth is a roaring success, with Reynolds back behind the mask to deliver a hilarious, violent, fourth-wall-breaking romp that's stunningly faithful to the comic. Reynolds was born to play Deadpool, and the movie gives him ample opportunity to use his wits and charm in playful off-the-cuff moments in addition to gorgeous fight choreography that takes advantage of his love for doing as many of his own stunts as the studio will allow.
Black Panther (2018)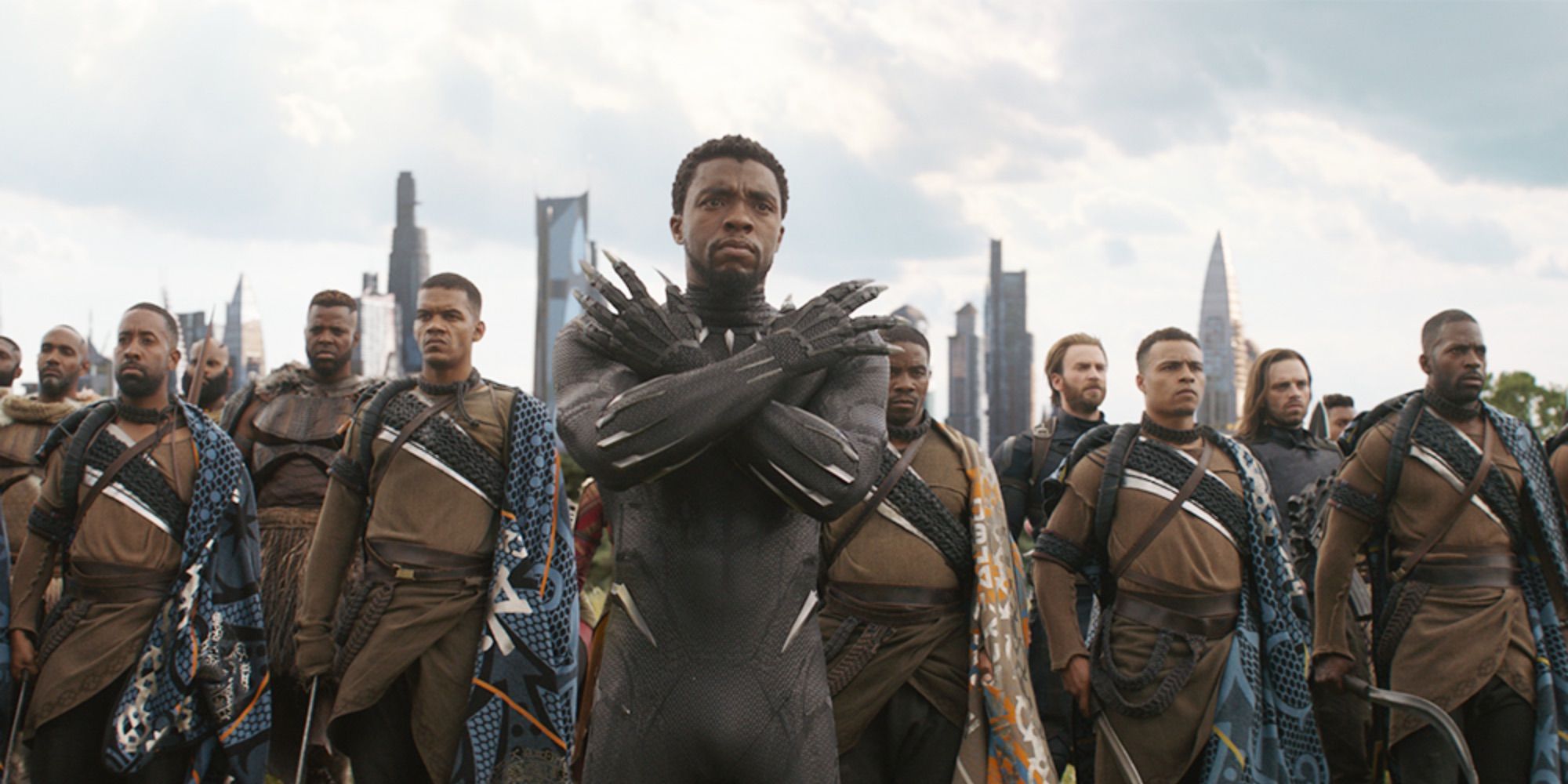 Run Time: 2 hr 14 min | Genre: Sci-Fi, Action | Director: Ryan Coogler
Cast: Chadwick Boseman, Michael B. Jordan, Lupita Nyong'o
Black Panther is an afro-futurist dream and a benchmark for Black representation in the superhero genre. Director Ryan Coogler (Creed) brings the comic characters to life in the modern age, allowing Black people, young and old, to see themselves on the big screen as heroes fighting against oppression. The standout performances of the late Chadwick Boseman (42) as T'Challa and Michael B. Jordan (Fruitvale Station) as Erik "Killmonger" Stevens are well worth the watch, but they're not the only ones kicking butt and acting their tails off. Danai Gurira (The Walking Dead) and Angela Bassett (Waiting to Exhale) also light up the screen in fun and heartfelt performances.
Thor: Ragnarok (2017)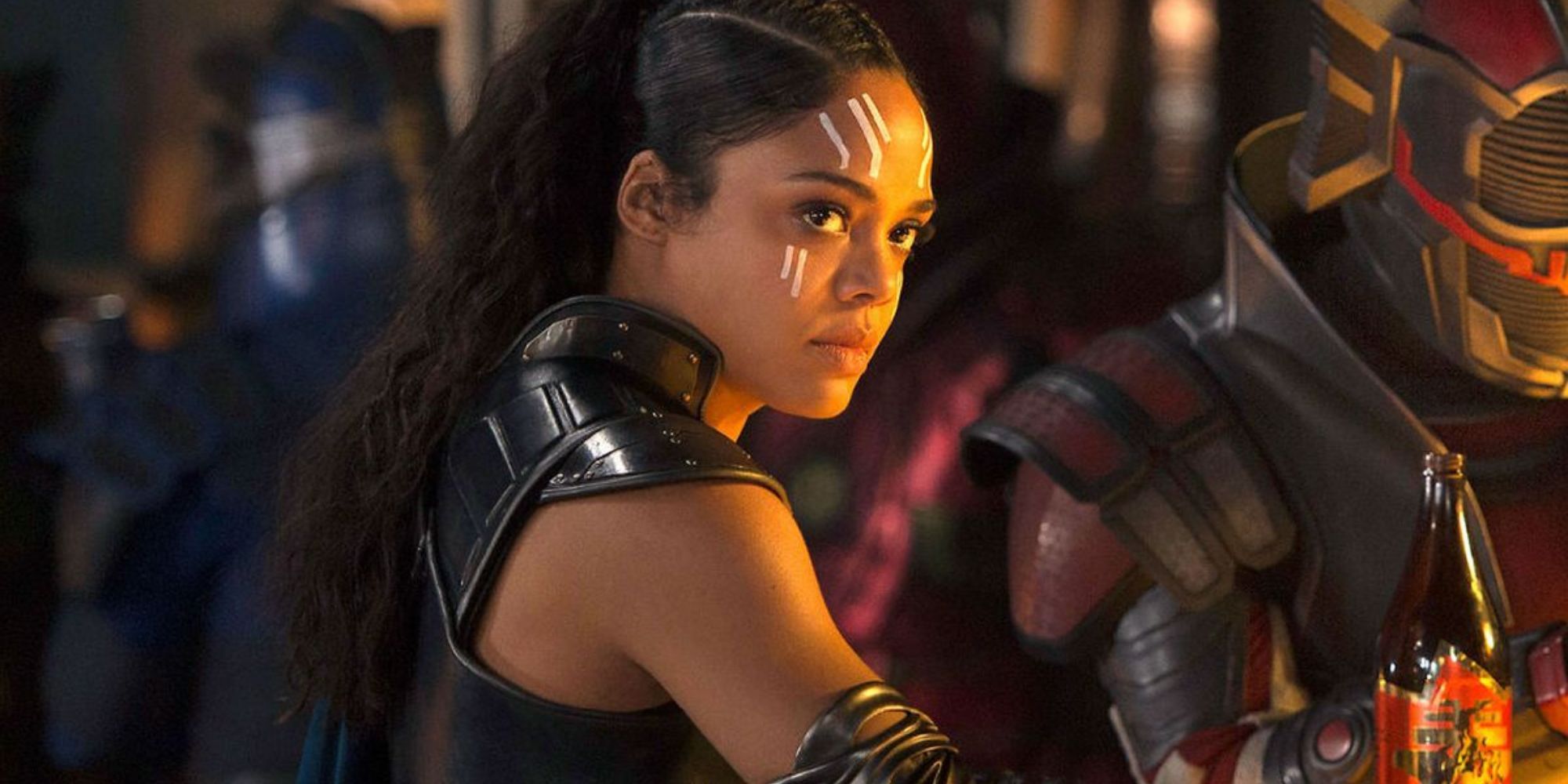 Run Time: 2 hr 10 min | Genre: Adventure, Comedy | Director: Taika Waititi
Cast: Chris Hemsworth, Tom Hiddleston, Cate Blanchett
Director Taika Waititi (What We Do in the Shadows) takes his off-beat comedic sensibilities and manages to craft the best Thor film of the series. Thor: Ragnarok builds on the established relationships between Thor (Chris Hemsworth) and Loki (Tom Hiddleston) while amplifying the best parts of the characters. The film also integrates elements of the iconic Planet Hulk storyline from Greg Pak's 2006 run in the comics. And similar to some of the other entries in the MCU Phase Three canon, like Black Panther and Captain Marvel, the themes touch on the dangers of imperialism and colonialism as the audience is treated to the origins of Asgard's kingdom.
Logan (2017)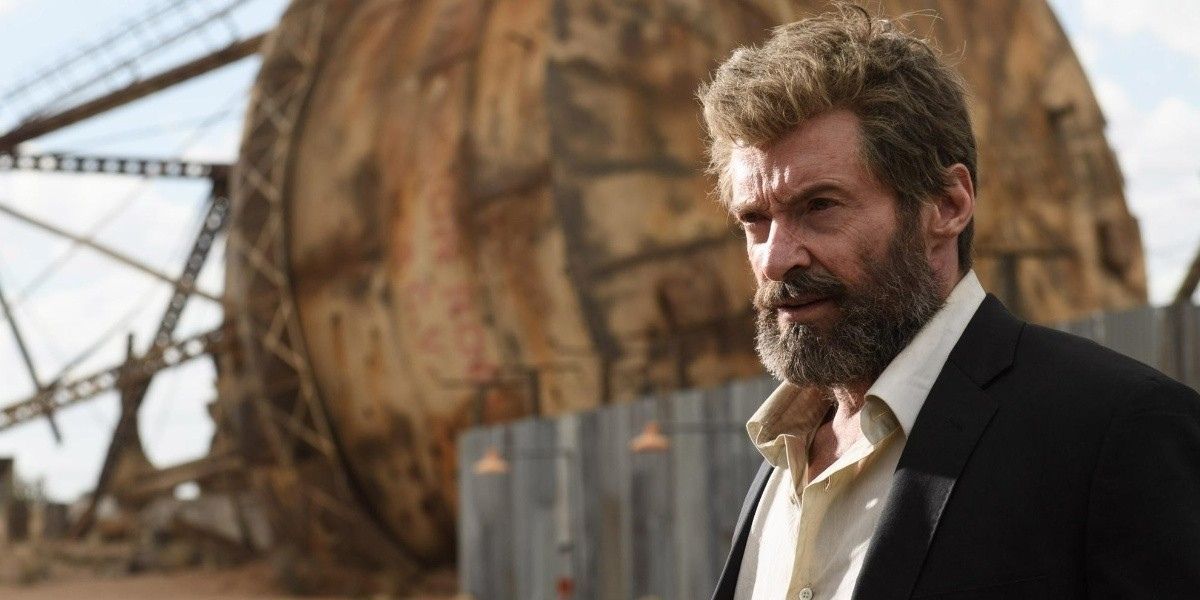 Run Time: 2 hr 17 min | Genre: Sci-Fi, Drama | Director: James Mangold
Cast: Hugh Jackman, Patrick Stewart, Dafne Keen
Logan is a bleak yet hopeful ending to FOX's X-Men franchise that takes place long after the end of the series in an alternate future where only two of the original X-Team are still alive. Director James Mangold (3:10 to Yuma) loosely adapts the Old Man Logan storyline from the comics and creates a Western-inspired tale following the aged and ailing Logan (Hugh Jackman) and Charles Xavier (Patrick Stewart) as they escort a young Mutant girl across the country while being chased down by a ruthless corporation trying to harness her abilities. As unrelenting and hopeless as the darker moments of the movie can feel, especially having to watch the characters you grew up with in their worst state, the film also strives to give closure to the main characters in a satisfying and heartwrenching story.
Source: https://dominioncinemas.net
Category: Disney+