Disney+ is offering a lot of content right now. Including the new offerings from Marvel and Star Wars, Disney+ is known for it's deep bench of programming that was on the platform when it launched. Among the familiar hits from Lucasfilm, Pixar, and Marvel Studios that you can rewatch for the thousandth time, there's also a lot that you might not have seen before! And yes, some of this stuff is very, very weird. We went out of our way to find the oddest movies of the bunch and recap them (as best we could) for you here. So behold, the weirdest movies on Disney Plus.
Maybe you are interested
For more recommendations, check out our list of the best movies and shows on the platform.
Editor's note: This article was updated March 2023 to include Ron's Gone Wrong.
The Adventures of Bullwhip Griffin (1967)
Run Time: 1 hr 50 min | Genre: Western Comedy | Director: James Neilson
Cast: Roddy McDowall, Suzanne Pleshette, Bryan Russell
It's sort of shocking this movie isn't more well known, at the very least considering its Disney pedigree — it features songs written by the unstoppable Robert and Richard Sherman (who penned everything from the songs for Marry Poppins to iconic theme park ditties like "One Little Spark" for Epcot Center's Imagination pavilion and the insidious earworm that is "It's a Small World (After All)") and has a cast that includes Disney favorites Roddy McDowell (coming off of That Darn Cat but before Bedknobs and Broomsticks and The Black Hole), Suzanne Pleshette (The Ugly Dachshund, Blackbeard's Ghost, The Shaggy D.A.) and Karl Malden (Pollyanna). It was also directed by James Neilson, a genuine Disney legend for his work on Walt Disney'sWonderful World of Color and his directing a number of live-action Disney movies of that period. But what makes The Adventures of Bullwhip Griffin super weird is that it's a super-broad, pseudo-musical western spoof about some orphans and a barber who become legends in frontier America. It's outlandishly broad so mileage may vary and, perhaps adding insult to injury, was released the year following Walt's death and was mostly panned by critics.
Apple Dumpling Gang (1975)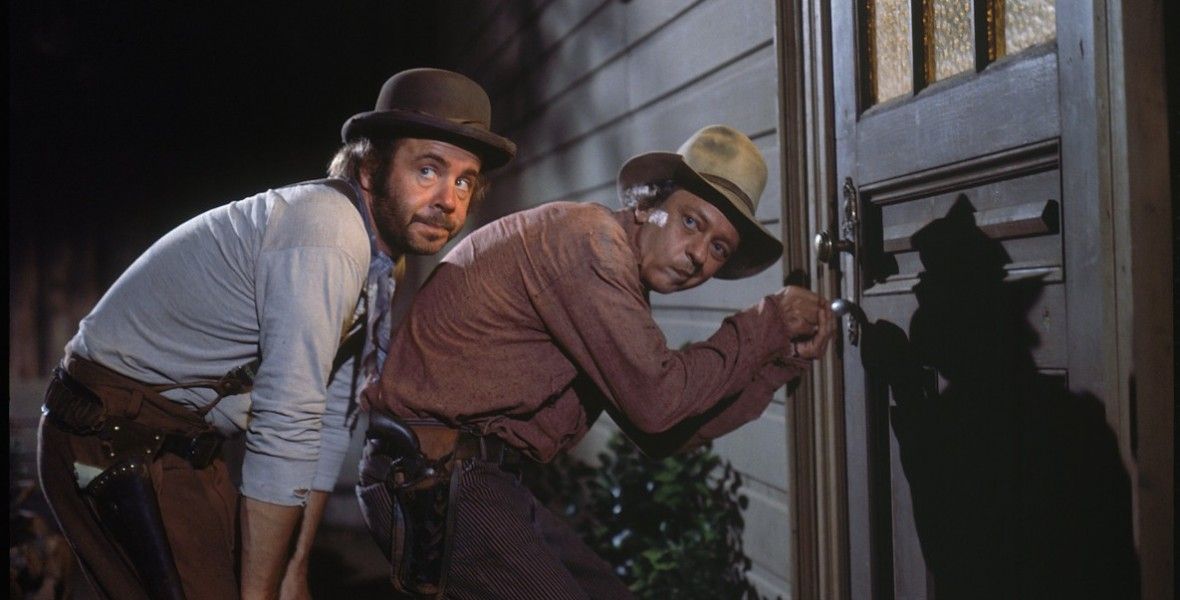 Run Time: 1 hr 45 min | Genre: Western Family Comedy | Director: Norman Tokar
Cast: Don Knotts, Tim Conway, Bill Bixby, Susan Clark
The Apple Dumpling Game is a family-friendly comedy about a small group of orphans in the old west who discover a gold nugget, leading townsfolk from all over to stake a claim. The only way for the kids to keep their treasure is to convince some local bumbling outlaws to steal it back for them. Starring Don Knotts, Tim Conway, and Bill Bixby, The Apple Dumpling Gang is pure, unadulterated comedy, leaning heavily into puns and slapstick physical humor. An absolute delight to watch with the whole family, The Apple Dumpling Gang is so cherished it even spawned a sequel. – Yael Tygiel
Flubber (1997)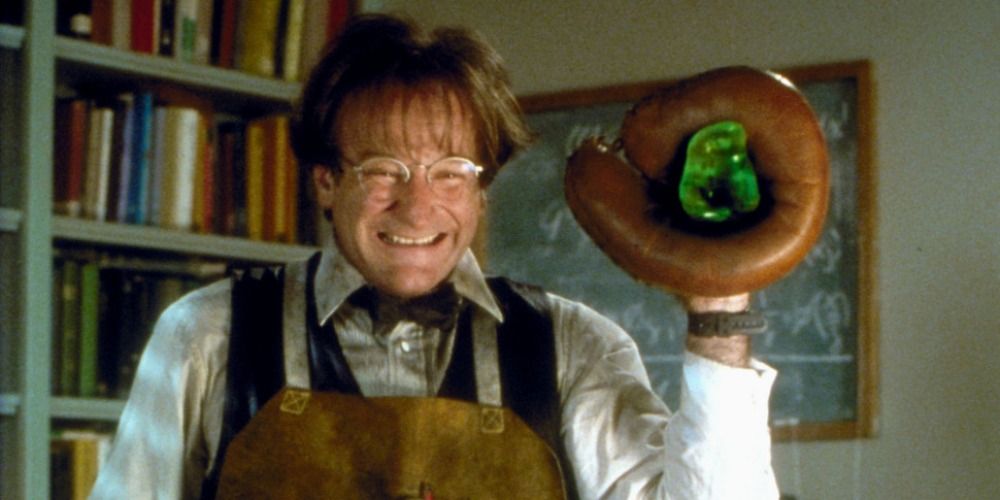 Run Time: 1 hr 36 min | Genre: Science Fiction Comedy | Director: Les Mayfield
Cast: Robin Williams, Marcia Gay Harden, Christopher McDonald
Robin Williams stars in Les Mayfield's remake of Flubber, a science-fiction family comedy film about an absent-minded scientist who inadvertently creates an ultra elastic goo substance he calls Flubber. Written by John Hughes (Weird Science) and Bill Walsh, this version of Flubber toned down the science-fiction to emphasize the brilliant talents that Williams brings to every role. An ideal vehicle for the comedic genius, Flubber partnered him with co-stars like Marcia Gay Harden (The Morning Show) and Christopher McDonald (Hacks), who not only allowed his humorous bits to soar but also grounded the story with heart. – Yael Tygiel
​​​​​​​Watch on Disney+
Almost Angels (1962)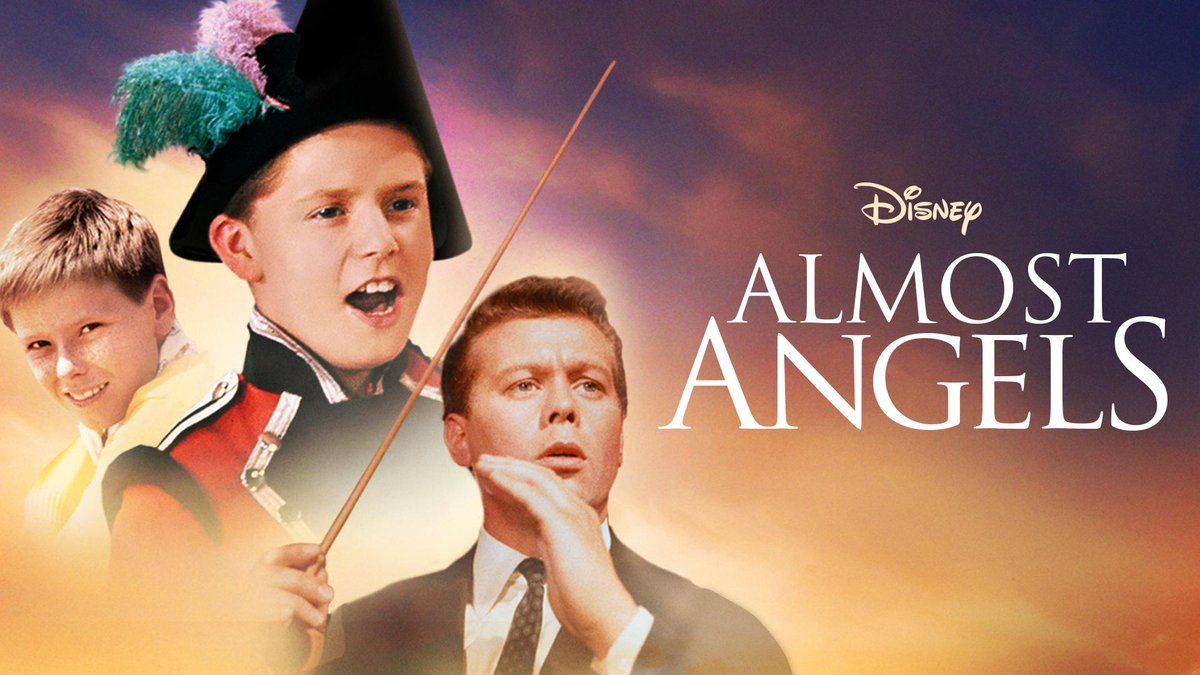 Run Time: 1 hr 33 min | Genre: Drama | Director: Steve Previn
Cast: Vincent Winter, Sean Scully, Peter Weck
It's hard to believe this is actually a Day One Disney+ offering. Almost Angels is a pseudo-documentary about the Vienna Boys Choir in which actual members of the choir are essentially playing fictionalized versions of themselves. (And, yes, it becomes very apparent none of them are actual actors.) Making matters worse is the fact that the singing is some of the most annoying shit you've ever heard in your life. Don't buy those who put up clips on YouTube talking about how transcendent and heavenly the singing is; it's not. You can tell that Walt, emboldened by the fact that he single-handedly created the nature documentary, was trying to blend formats in an inventive way, but good lord not this, anything but this. Interestingly, it never got its own release in the United States but was part of a double-bill with a re-release of Lady and the Tramp. Maybe Almost Angels will automatically play on Disney+ after you watch the new, utterly lovely live-actionLady and the Tramp?
​​​​​​​Watch on Disney+
Bad Hair Day (2015)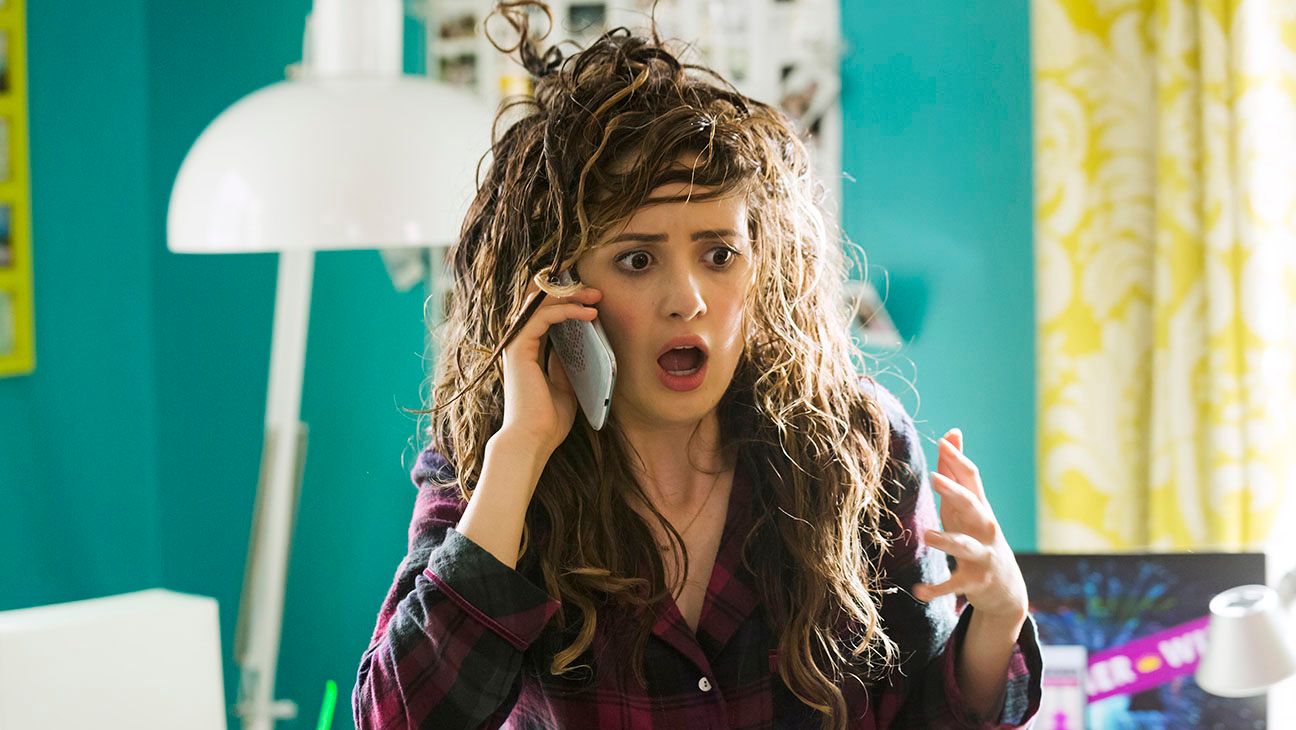 Run Time: 1 hr 31 min | Genre: Comedy Adventure Teen | Director: Érik Canuel
Cast: Laura Marano, Leigh-Allyn Baker, Christian Campbell
We have now entered the land of Disney Channel Original Movies (or DCOMs for short), a sub-genre that has gained steam over the years, the movies oftentimes celebrated for their relentless kitschiness. Quite frankly if they're not utterly bizarre, we would be disappointed. And Bad Hair Day certainly doesn't disappoint. If you're trying to guess the plot based on the title (as is fairly easy for most of these things), you'd probably think that there's some kind of body swapping or the bad hair day was caused by a mystic curse or invading aliens. But, surprisingly, it's even weirder than that, and has a disheveled teen teaming up with a private investigator and attempting to outwit some thieves who are after her luminous necklace. Throw in a car chase and some revenge porn (sort of) and you've got the plot of Bad Hair Day, a movie that is somehow more and less outrageous than you could possibly imagine and, honestly, we're all the better for it.
see more : The Best Dramas on Disney+ Right Now
​​​​​​​Watch on Disney+
The Castaway Cowboy (1974)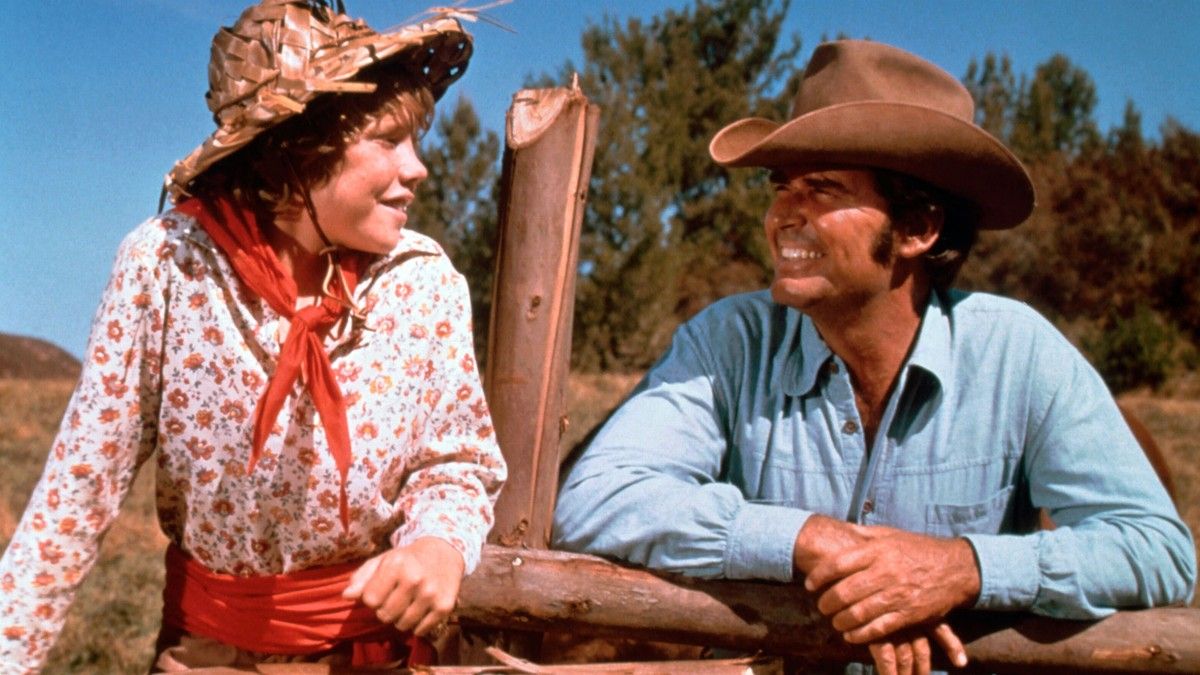 Run Time: 1 hr 31 min | Genre: Comedy Western | Director: Vincent McEveety
Cast: James Garner, Vera Miles, Eric Shea, Robert Culp
It's unclear how anyone thought this was charming or cool, even back in 1974. James Garner plays a cowboy who is "shanghaied" (yes, really) in San Francisco and ends up escaping his captors and washing ashore in Hawaii where, amongst other things, he falls in love with a white woman and teaches the islanders how to ranch. The Castaway Cowboy was released the same year as Chinatown, The Conversation, and The Parallax View, which should tell you both the cinematic climate of the era and just how hopelessly out of touch Disney was with that climate. (Again, these were the wayward years following Walt's death and before Eisner's installation.) Perhaps the weirdest thing about The Castaway Cowboy is how it presaged another Disney classic (that's sarcasm), the eerily similar 1998 Touchstone Pictures release Six Days, Seven Nights. See? Now we're getting freaky.
​​​​​​​Watch on Disney+
Fuzzbucket (1986)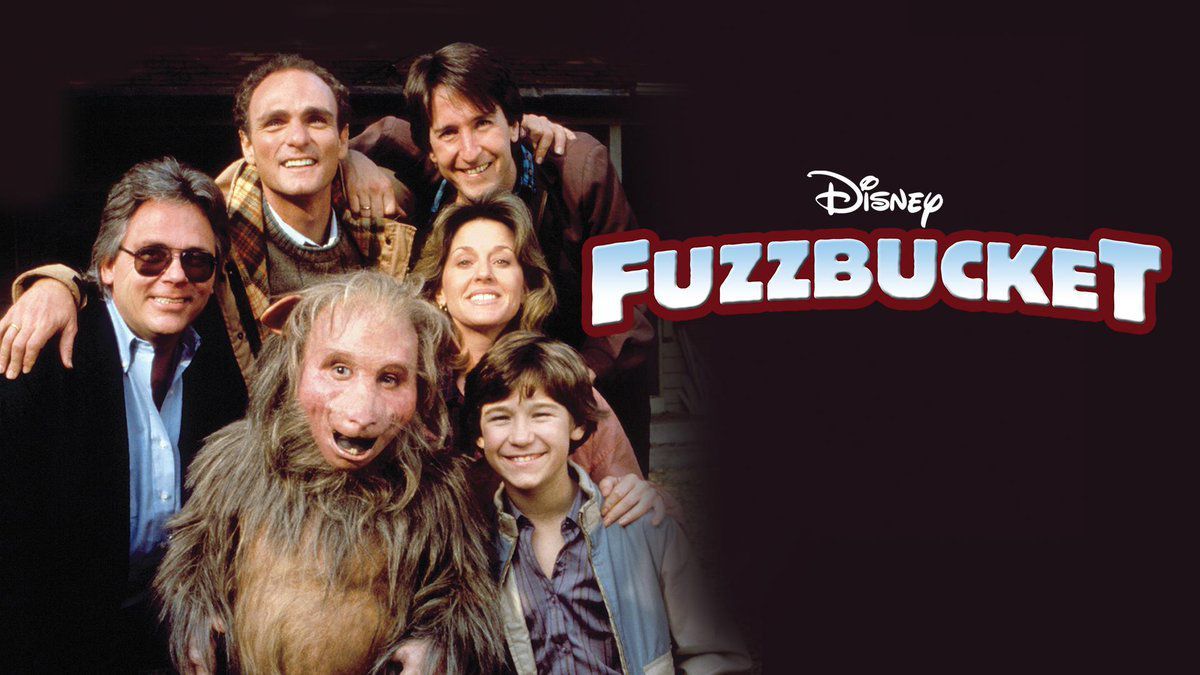 Run Time: 46 min | Genre: Adventure | Director: Mick Garris
Cast: Chris Hebert, Phil Fondacaro, Joe Regalbuto
Fuzzbucket, which aired as part of the Michael Eisner-hosted The Disney Sunday Movie, was one of the movies that, when the Disney+ line-up was announced, got the most WTF responses on Twitter. And for good reason. It's called Fuzzbucket. And the titular gnome-y creature is absolutely nightmarish (please keep in mind that this little creature interacts with the very stiff Eisner and an even-stiffer Mickey Mouse in the intro for the movie). But no matter how strange you think Fuzzbucket will be, it's infinitely stranger. The story of a young boy who has a BFF in Fuzzbucket, who he knows is real but everybody assumes is imaginary, is clearly trying to cash in on some of the heat generated byE.T. But since Fuzzbucket can turn invisible, there are lengthy sequences where the little boy has a conversation with an empty room. It's insane. Even nuttier is that it was written and directed by Mick Garris, who had recently graduated from Steven Spielberg's Amazing Stories and had yet to establish himself as a low-rent horror favorite, and executive produced by John Landis, who at the time of the film's release was in the middle of his trial for beheading Vic Morrow and two Vietnamese children on the set of the Twilight Zone movie.
The Ghosts of Buxley Hall (1980)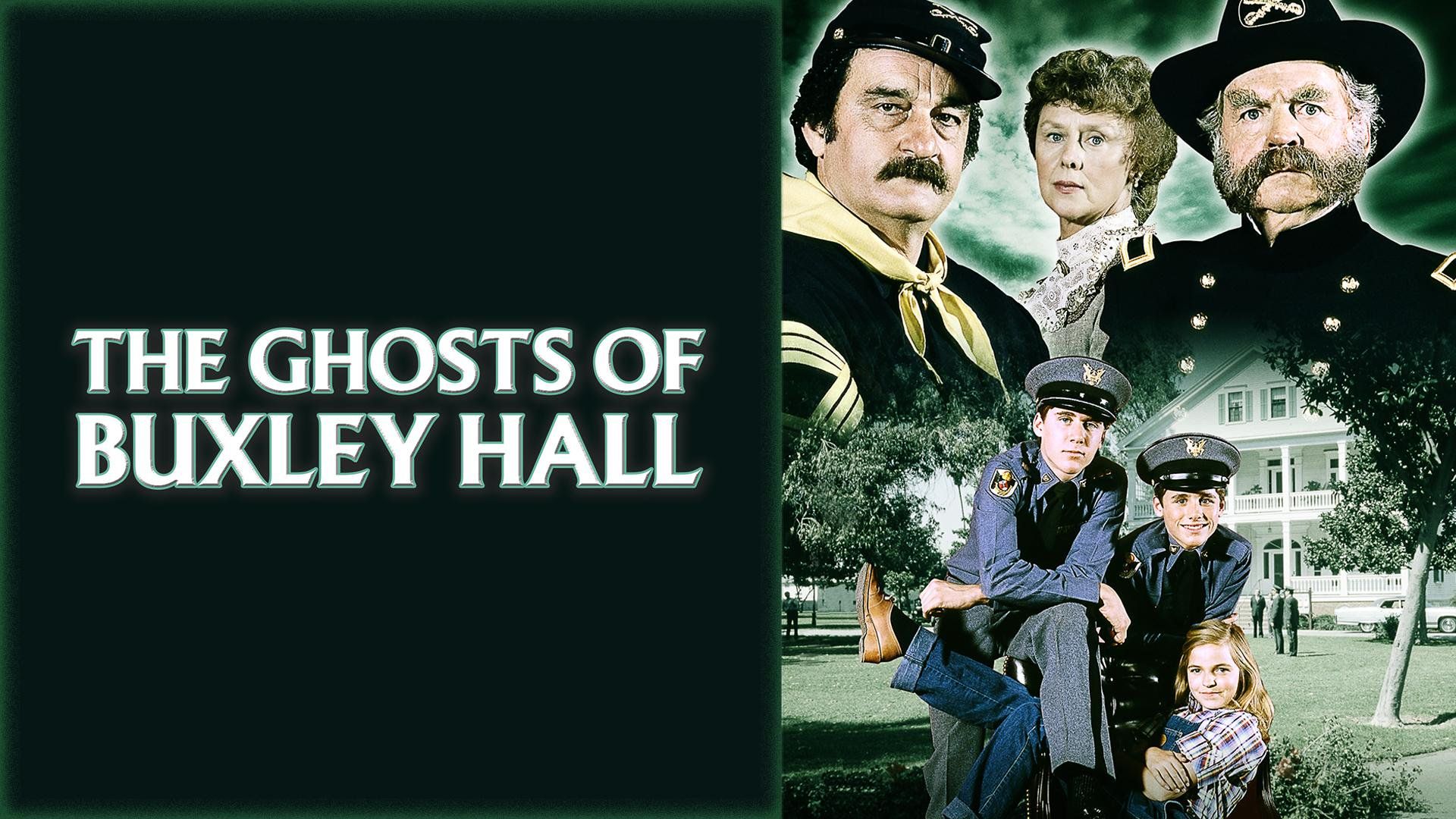 Run Time: 2 hr | Genre: Fantasy Comedy | Director: Bruce Bilson
Cast: Dick O'Neill, Victor French, Louise Latham
Originally aired as a special two-part episode of Disney's Wonderful World in late 1980, The Ghosts of Buxley Hallfeels both progressive and horribly old fashioned at the same time. It concerns a down-on-its-luck, 100-year-old military academy and a trio of ghosts who are first aghast that the school is allowing women to attend (one young girl wears a shirt that says "Never underestimate the power of a woman") and then more annoyed that the school will be torn down altogether. Festooned with cheap-even-for-the-period optical effects and a number of hoary tropes (adorable orphan, scaredy cat janitor, etc.), The Ghosts of Buxley Hall is even more bizarre because of its politics. The ghosts are outraged by what they see as insulting modernity and you sort of get the impression that the filmmakers were ultra-conservative too, especially given that period at Disney and how hard it is to justifiably agree that the ghosts were on the side of the northerners. (At one point an African American officer walks through the room and the ghost gives him a very questionable look.) Whew boy. This one sort of has to be seen to be believed.
Greyfriars Bobby (1961)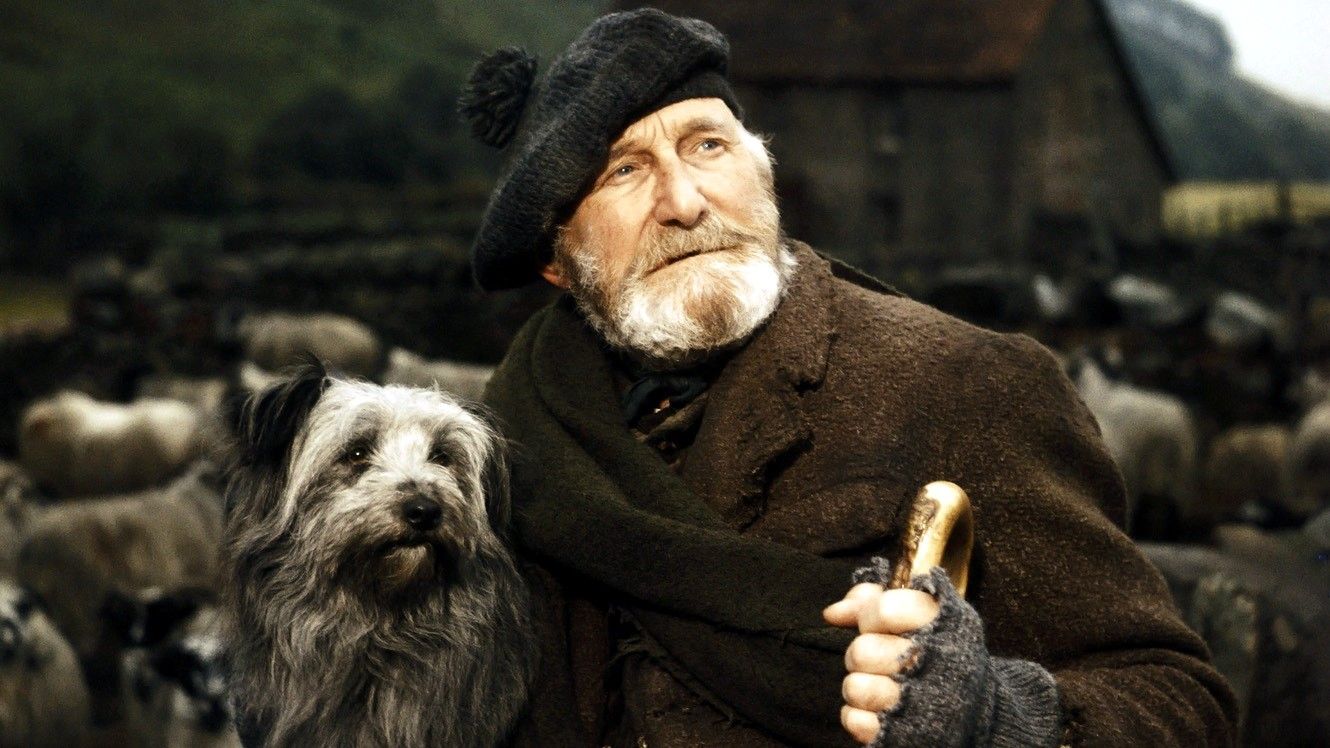 Run Time: 1 hr 31 min | Genre: Drama | Director: Don Chaffey
Cast: Donald Crisp, Laurence Naismith, Alex Mackenzie, Kay Walsh
This WTF-worthy feature was supposedly based on a true story, although the story is so patently insane that it's hard to believe it is rooted in any kind of truth (at least on this planet). The story of Greyfriars Bobby, which, of course, was marketed as another romp from Walt Disney, concerns a skye terrier named Bobby who lives on a farm in Scotland but becomes very attached to the shepherd who works the land, but when money gets tight and the shepherd is fired, the dog follows him all the way to the shepherd's hometown. Cute enough, right? Except that the shepherd dies and the dog just hangs around the graveyard all day (this is how deep their love was). Eventually the dog is penalized for not having its paperwork and is threatened with execution (!) until the children of the village, who too have fallen in love with the dog, band together to save its life. That's it. That's the movie. (Um, spoilers?) Anyway, do with it what you will.
Hatching Pete (2009)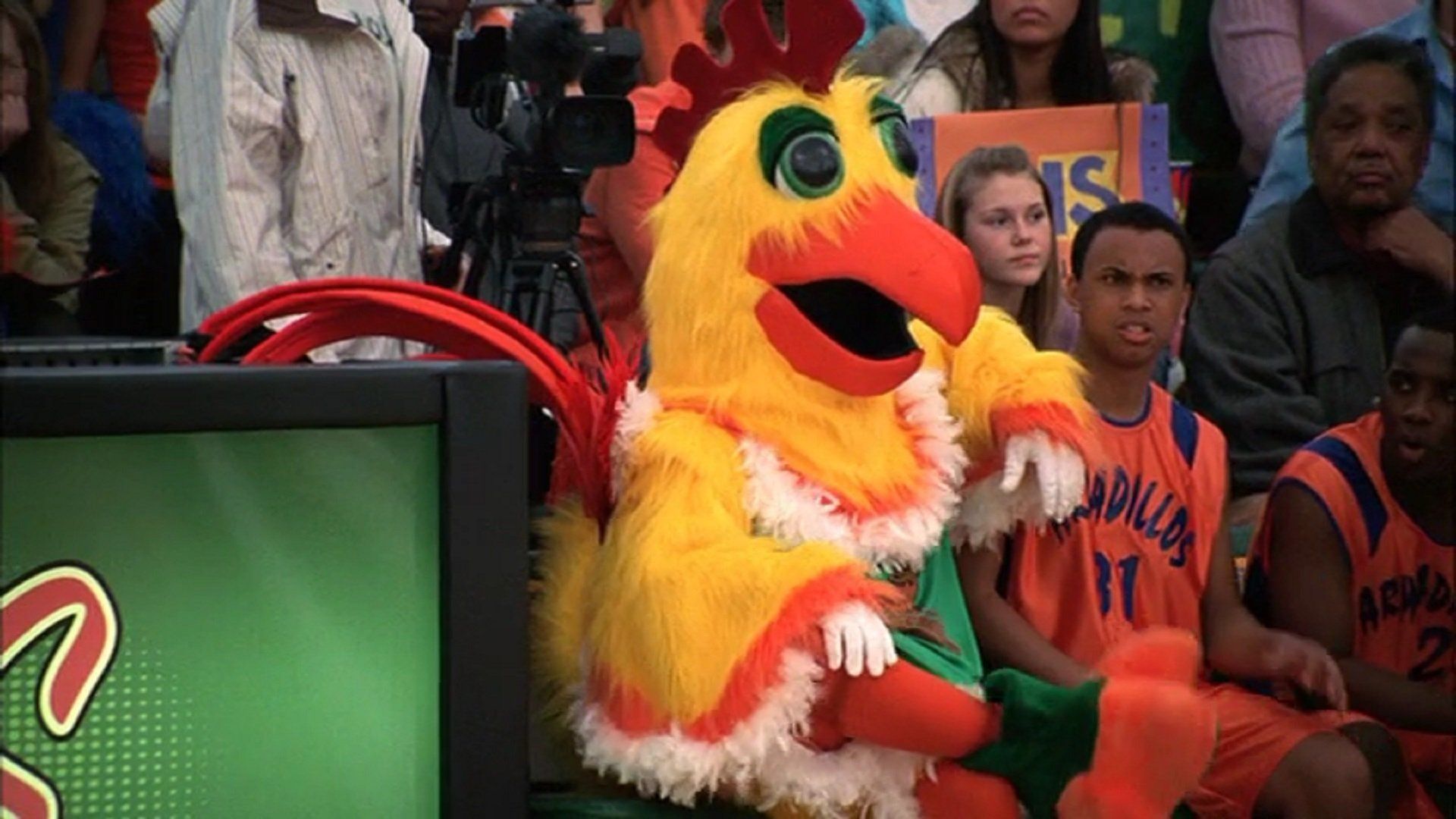 Run Time: 1 hr 29 min | Genre: Family Comedy | Director: Stuart Gillard
Cast: Jason Dolley, Mitchel Musso, Tiffany Thornton
This is another DCOM where, whatever you assume it is, especially from the thumbnail shared on the Disney+ social media channels, Hatching Pete is not (and is, in fact, far weirder). Given that the kids in Hatching Pete look eerily similar, you are forgiven for thinking that it has something to do with cloning. Sadly, it does not. Instead, it's a kind of uninspired Cyrano de Bergerac riff having to do with two high school kids, one of whom is supposed to be the high school mascot (a chicken, naturally) but is too allergic to wear the suit, and the other who decides to don the suit but can't reveal his secret identity to his crush. Not what you were thinking, was it? Marginal even by bizarre DCOM standards, Hatching Pete will now live on, hatched again on Disney+.
Mr. Boogedy (1986)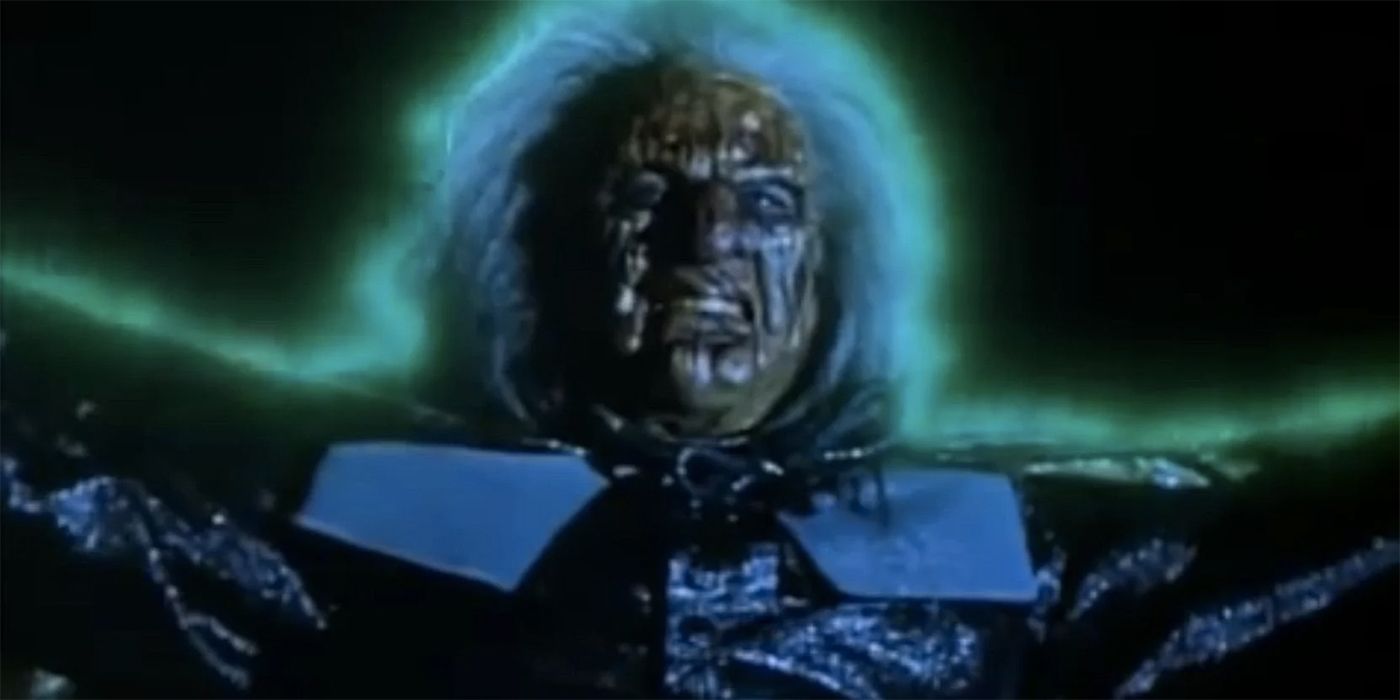 see more : Disney's 'Moana' Live-Action Remake Sets Official Release Date
Run Time: 45 min | Genre: Family | Director: Oz Scott
Cast: Richard Masur, Mimi Kennedy, Benjamin Gregory
Advertised as "spirited family fun," Mr. Boogedy is a nutty horror comedy that played as part of The Disney Sunday Movie (so, yes, it came complete with an awkward Michael Eisner intro where he admits that the movie is "a little weird") and has strangeness packed into every nook and cranny. Consider the fact that the movie's lead ghoul isn't even called Mr. Boogedy, he's called the Boogedy Man. And yet the movie is called Mr. Boogedy. This is the kind of movie that's filled with a bunch of haunted house nonsense (invisible spectres, a rickety mummy, very questionable effects) and a surprisingly solid cast (led by the omnipresent Richard Masur but including a young Kristy Swanson and David Faustino, with a guest role from original Gomez Addams himself John Astin) that always veers towards comedy and away from horror when things get too intense. Over the years the movie has developed something of a cult following, and was released on DVD not too long ago via the members-only Disney Movie Club. Mr. Boogedy was packaged with the even stranger and sadly Swanson-free Bride of Boogedy, which aired in 1987, but is sadly not a part of Disney+'s inaugural offerings. *stares off into the middle distance, squints in case the Boogedy Man is hiding out there*
Sammy the Way-Out Seal (1961)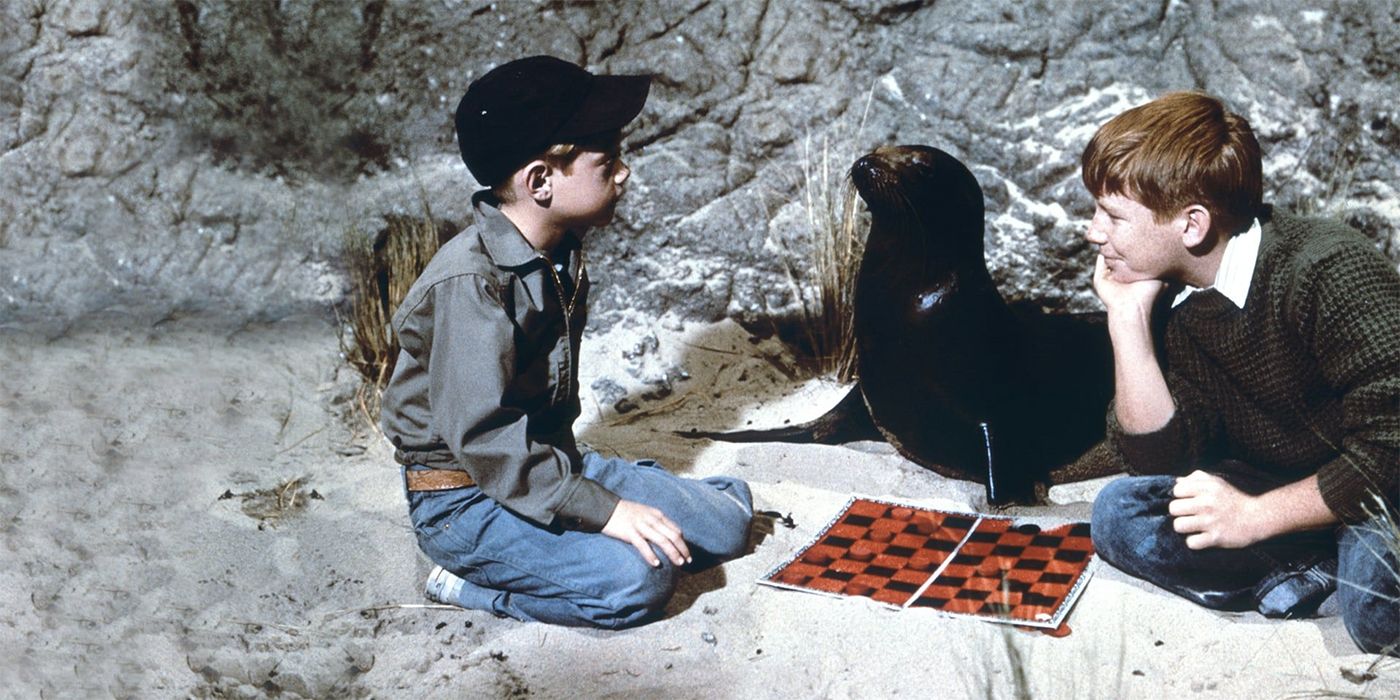 Run Time: 1 hr 30 min | Genre: Adventure Family Drama | Director: Norman Tokar
Cast: Jack Carson, Robert Culp, Patricia Barry
According to the marketing materials for Sammy the Way-Out Seal, "Walt Disney combines frolicsome kids, a swingin' seal, a fidgety French poodle and some unsuspecting parents." Again, you feel Walt trying to corral his True-Life Adventures nature documentaries into some kind of traditional narrative framework, in this case the story of some kids who bring a seal home from the beach, only to have the seal cause all sorts of suburban-set havoc. The weirdness with this movie starts with the title, which is clearly an appropriation of hippie-era slang but by people who have no idea what "way out" is actually supposed to mean. "Far out" was undoubtedly deemed too dicey. (According to the dictionary definition, "way out" is synonymous with "unusual" but as far as I can tell, this is just a regular seal.) Also, there are a bunch of moments in this movie that are sure to make you really uncomfortable, including but not limited to moments where a seal, which we should all remember is an oceanic creature, dives into a chlorinated pool. Thankfully, unlike Walt's 101 Dalmatians, it didn't inspire a rash of people trying to buy and domesticate seals … as far as I know.
Sultan and the Rock Star (1980)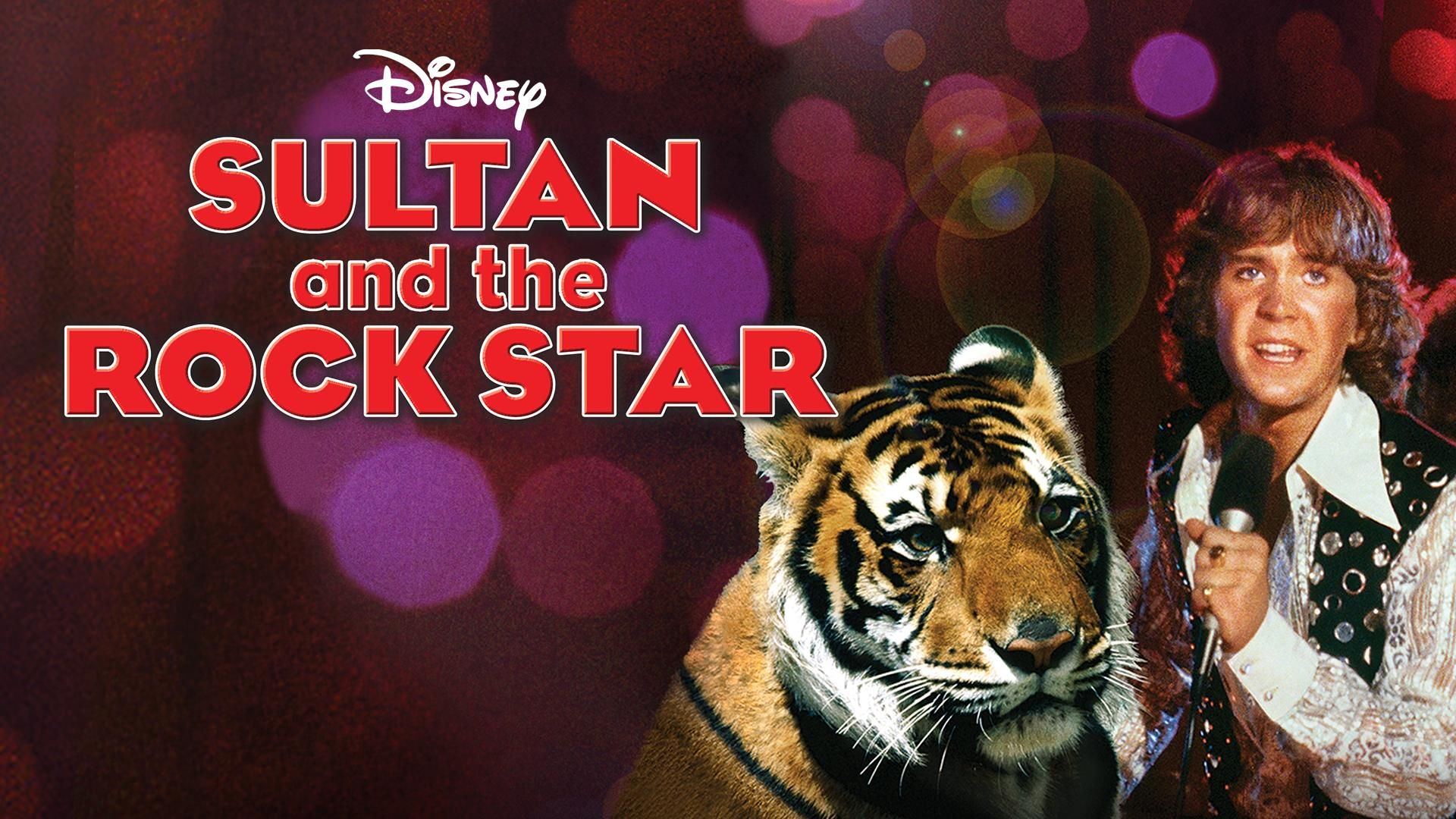 Run Time: 1 hr | Genre: Adventure Drama | Director: Ed Abroms
Cast: Timothy Hutton, Ken Swofford, Bruce Glover
A few things tigers hate: being in cages, being hoisted into the air, and being in a cage, in the air, dozens of feet above water. And yet, there's a scene just like that in Sultan and the Rock Star, a movie that premiered on Disney's Wonderful World (do you love how many iterations of the title this one show has had over the years?) in 1980. A young Timothy Hutton plays a stressed out rock star (sort of in the David Cassidy mold) who discovers a tiger named Sultan on the unfortunately named Hunter's Island. (Alternate versions of the movie have the title as The Hunter and the Rock Star, which is way less appealing.) Of course, the rock star and Sultan form a unique bond and, when Hutton discovers that the tiger is going to be killed, does everything in his power to save his feline pal. Weird tonal collisions of conservatism and goofy comedy (as well as a strained, ultimately failed attempt to be hip) are what Sultan and the Rock Star is made of, and when you think about how that poor tiger was treated, the entire thing takes on an even grimmer vibe. Mercifully, the "movie" only lasts 47 minutes. Still, get excited for Hutton's groovy musical number.
The Thirteenth Year (1999)
Run Time: 1 hr 35 min | Genre: Comedy Drama | Director: Duwayne Dunham
Cast: Chez Starbuck, Justin Jon Ross, Courtnee Draper
The star of The Thirteenth Year is a guy named Chez Starbuck. Just let that sink in for a minute. The plot of the movie almost doesn't matter when you know that the star of the movie is named Chez Starbuck. Except that it does. Continuing in the fine tradition of Disney mermaid movies Splash and The Little Mermaid only much cheaper and a DCOM, this is a coming-of-age tale about a mer-boy (Starbuck) who was abandoned by his mermaid mother 13 years later and let him to be raised by human parents (one of them, distressingly, is played by Dave Collier). When he hits puberty he starts noticing things, like his new gills and his ability to swim really well, also some unrelated powers that feel like they could just be attributed to Spider-Man or something (he climbs the walls and can control electricity). Patently absurd but also sort of charming, this is one of the movies that you will probably find both weirder and less weird than you could have imagined. And since Splash Too (look it up) has yet to be announced for Disney+, this'll have to scratch that itch for now.
Treasure of Matecumbe (1976)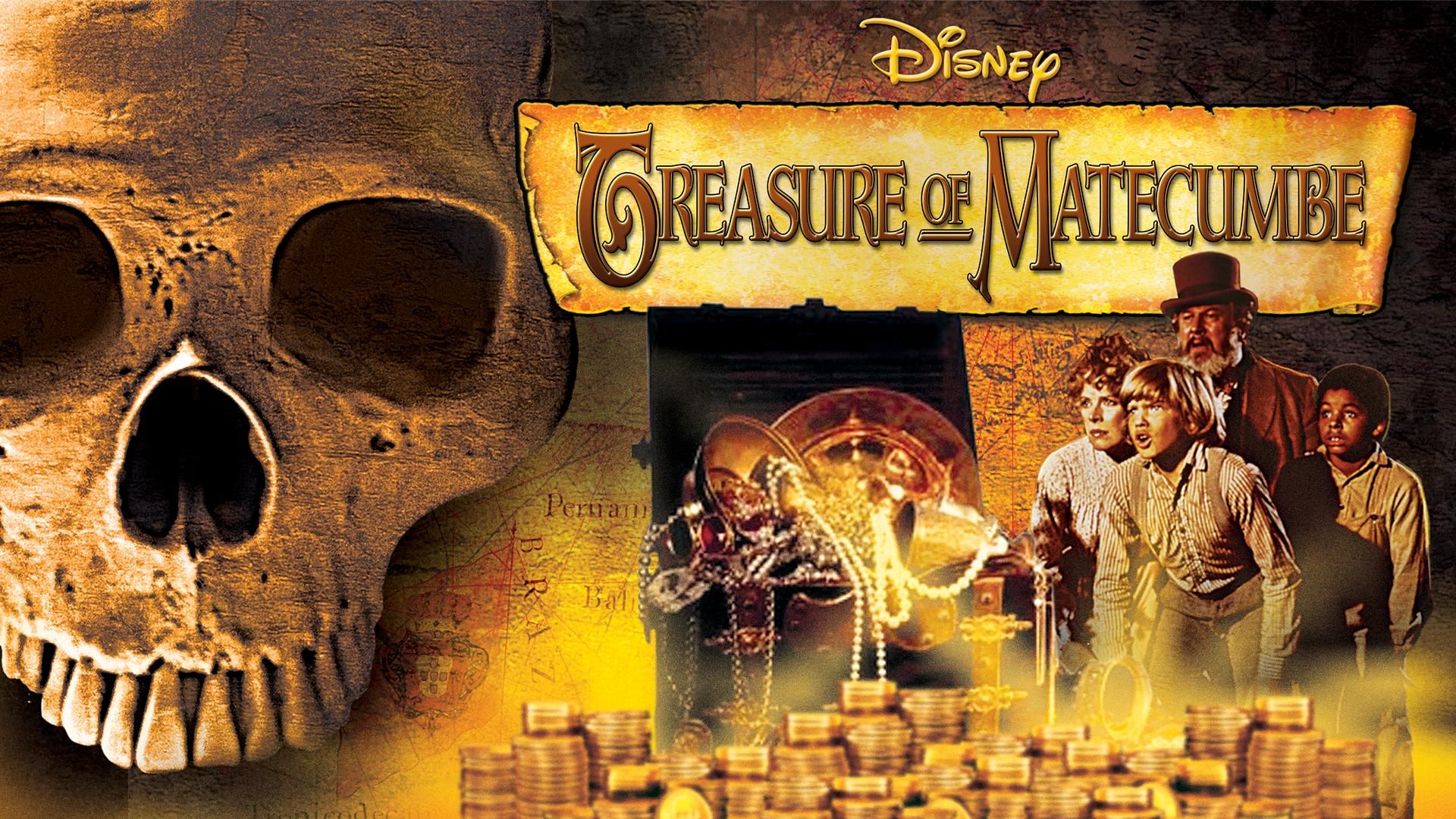 Run Time: 1 hr 55 min | Genre: Adventure Western | Director: Vincent McEveety
Cast: Robert Foxworth, Joan Hackett, Peter Ustinov, Vic Morrow
Here's the thing about Treasure of Matecumbe – it is really weird, a standard potboiler about buried treasure and pirate shipwrecks that stars a surprisingly game Peter Ustinov. But the real reason to watch this thing is that a portion of the climax was filmed at a then relatively unsullied Walt Disney World, specifically the now largely-abandoned Discovery Island in the middle of Bay Lake. Perhaps even more astounding is that filming took place decades before Disney tried to fashion Orlando into the Hollywood of the East, with the opening of Disney-MGM Studios and its impressive backlot area, huge soundstages, and cutting-edge production services. Back in the late '70s it was just some bozos on a beach. But it's still a very strange Disney footnote that you can now readily access anytime you please (the last time I saw this I had to record it off of TCM during one of their Leonard Maltin-hosted Disney nights). #Blessed
Wings of Life (2011)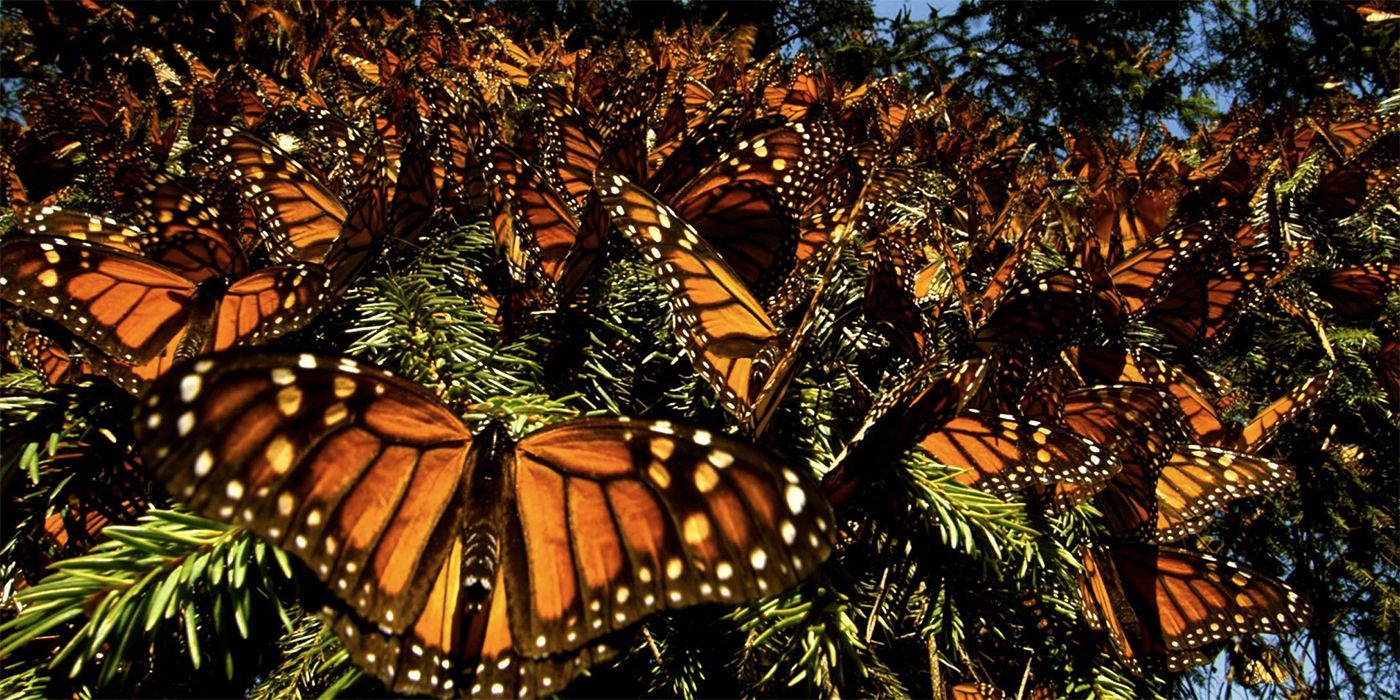 Run Time: 1 hr 17 min | Genre: Documentary | Director: Louis Schwartzberg
Narrated by: Meryl Streep
First of all: Wings of Life is a beautiful, brilliant movie (sometimes breathtakingly so) and one of my very favorite Disneynature films. But it is also totally bizarre. Ostensibly the story of how pollinating flowers and the insects that carry those flowers' spores onward (overseas it was called Hidden Beauty: A Love Story That Feeds Earth), it is narrated by Meryl Streep and sometimes takes on a deliciously perverse first-person POV. Trust me, you haven't lived until you've heard Streep coo, "The seeds come from me, the bucket orchid." Wings of Life was never theatrically released in the United States, instead relegated to a home video premiere, which makes its debut on Disney+ all the more precious. Be the flower. Be the bee. Watch this movie.
Source: https://dominioncinemas.net
Category: Disney+