The library of movies available on Disney+ includes not only classics from Walt Disney Animation Studio's history but also recent hits from its resurgence, as well as Pixar movies, given that Disney purchased Pixar in the 2000s. There's no lack of iconic films here. What they all have in common is a great sense of humanity, even in stories about talking animals. Indeed, the Disney library is full of profoundly emotional stories that speak specifically to the human experience. Stories about love, loss, growing up, and of course family. So, find your next viewing option below in our list of the best animated movies on Disney+.
For more recommendations, check out our list of the best movies on Disney+ or the best animated and kid and family movies on Netflix.
Editor's note: This article was updated June 2023 to include Tangled.
Turning Red (2022)
Director: Domee Shi | Run Time: 1 hr 40 min
Cast: Rosalie Chiang, Sandra Oh, Ava Morse, Maitreyi Ramakrishnan
Although it only got a Disney+ release and no theatrical release, Turning Red was an instantly beloved movie from Disney/Pixar. The teenaged Mei Lin Lee is on the cusp of puberty and stuck between her close relationship with her strict mother and her tight bond with her girlfriends at school. When the girls hear that their favorite boy band, 4*Town, is coming to town, going to the concert is the main thing on their mind. But, everything turns south when Mei wakes up one morning to find that she is a giant, fluffy red panda instead of a young girl. Turns out her mom has been keeping some secrets from her and the family curse is rearing its ugly head. Mei must decide whether or not she will embrace her inner panda and the freedom of her youth, all the while facing the pressure from her overbearing, but loving, mother. — Therese Lacson
Isle of Dogs (2018)
Director: Wes Anderson | Run Time: 1 hr 41 min
Cast: Bryan Cranston, Koyu Rankin, Edward Norton, Liev Schreiber
Animation lovers will howl for the stop-motion sci-fi spectacle of Isle of Dogs. The film takes place in 2035 after a canine flu forces all dogs in Japan to be sent away to Trash Island, causing our determined young protagonist Atari Kobayashi (Koyu Rankin) to embark on a daring odyssey to retrieve his pet Spots. Inspired by the Japanese live-action epics of Akira Kurosawa (Seven Samurai) and the rich, sweeping beauty of Studio Ghibli's Hayao Miyazaki (Princess Mononoke), director Wes Anderson (Fantastic Mr. Fox) creates a brand new vision set in a future not too far from our own. Not only is the film visually stunning, but it is jam-packed with a mindblowing ensemble of voice talent, including Bryan Cranston (Breaking Bad), Edward Norton (The Grand Budapest Hotel), Liev Schreiber (The French Dispatch), Bill Murray (Fantastic Mr. Fox), Jeff Goldblum (The Grand Budapest Hotel), and Ken Watanabe (Inception). – Tauri Miller
Diary of a Wimpy Kid: Rodrick Rules (2022)
Director: Luke Cormican | Run Time: 1 hr 15 min
Cast: Brady Noon, Hunter Dillon, Ethan William Childress, Erica Cerra
Blossoming from the second book in Jeff Kinney's Diary of a Wimpy Kid series, Diary of a Wimpy Kid: Rodrick Rules focuses on Greg, voiced by Brady Noon (The Mighty Ducks: Game Changers), and his relationship with his laid-back older brother Rodrick (Hunter Dillon). Directed by Luke Cormican, Rodrick Rules is an approachable look at family, growing up, and structure. Employing a computer-animated style, the new editions of the Diary of a Wimpy Kid series vary greatly from the first movie adaptations, which were live-action, but provide the same shenanigans, humor, and genuine moments expected in any rendition of the franchise. – Yael Tygiel
Brave (2012)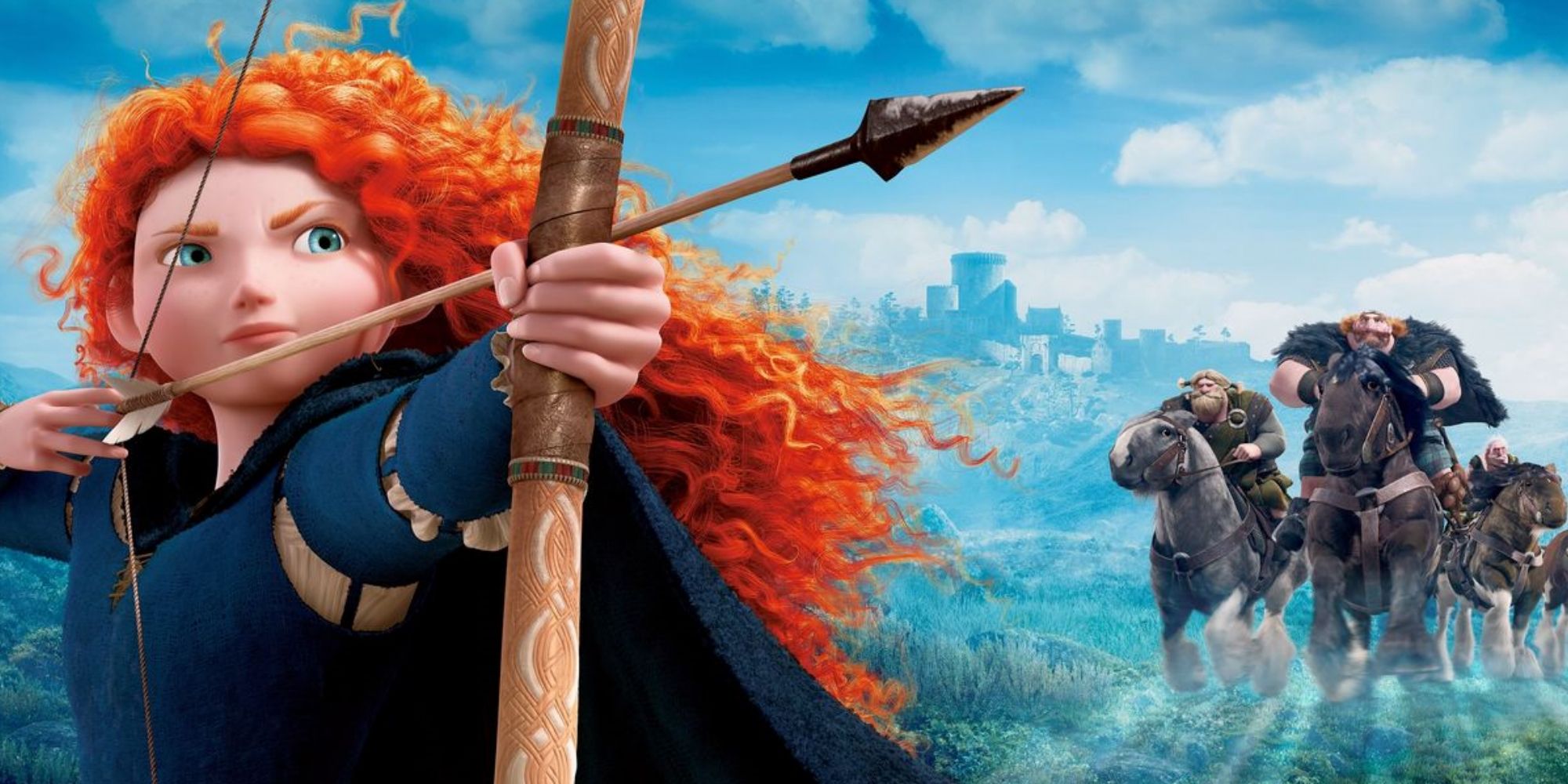 Director: Mark Andrews, Brenda Chapman | Run Time: 1 hr 33 min
Cast: Kelly Macdonald, Emma Thompson, Billy Connolly, Julie Walters
If you had the chance to change your fate, would you? Brave offers a refreshing twist on the classic Disney princess tale. The film centers around Merida (Kelly Macdonald), a skilled archer who refuses to get married – an attitude that causes conflict with her traditional mother (Emma Thompson). Things get wild when Merida accidentally turns her mother into a bear, and the two must learn to communicate to reverse the spell. A funny, fantastical fairytale, Brave will prove enjoyable for the whole family. – Taylor Gates
Finding Nemo (2003)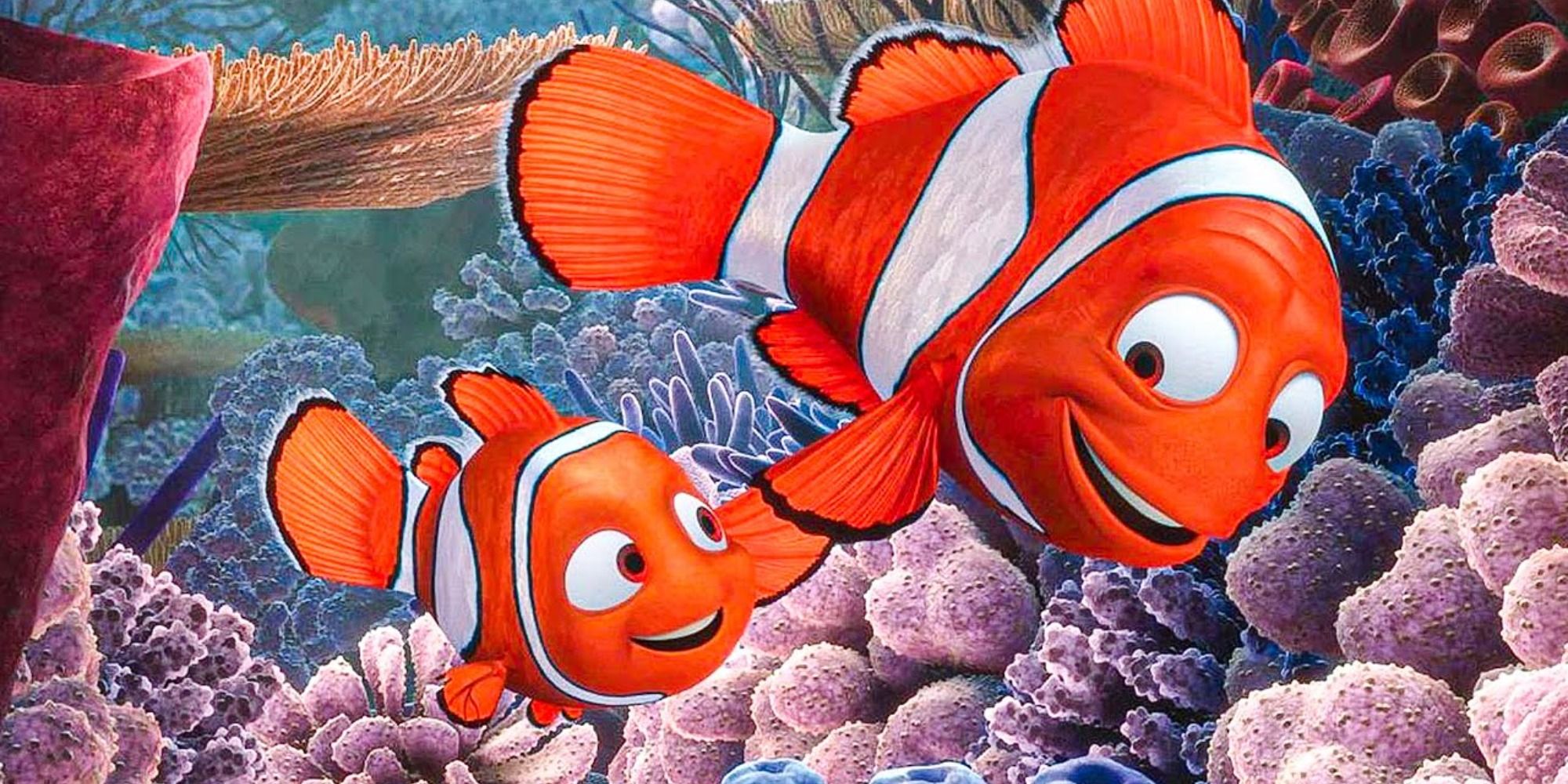 Director: Andrew Stanton | Run Time: 1 hr 40 min
Cast: Albert Brooks, Ellen DeGeneres, Alexander Gould, Willem Dafoe, Geoffrey Rush
As funny as it is sad, heartwarming as it is heartbreaking, Finding Nemo revolves around a single father named Marlin (Albert Brooks): a clownfish who lives in the Great Barrier Reef. When his son Nemo (Alexander Gould) gets taken to a dentist's office in Sydney, he must team up with a blue tang named Dory (Ellen DeGeneres) and go on an epic adventure to find him. Along the way, they encounter everyone from vegetarian sharks to hippie turtles. The film is a timeless classic, delivering the important message that – no matter what – you should just keep swimming. – Taylor Gates
Raya and the Last Dragon (2021)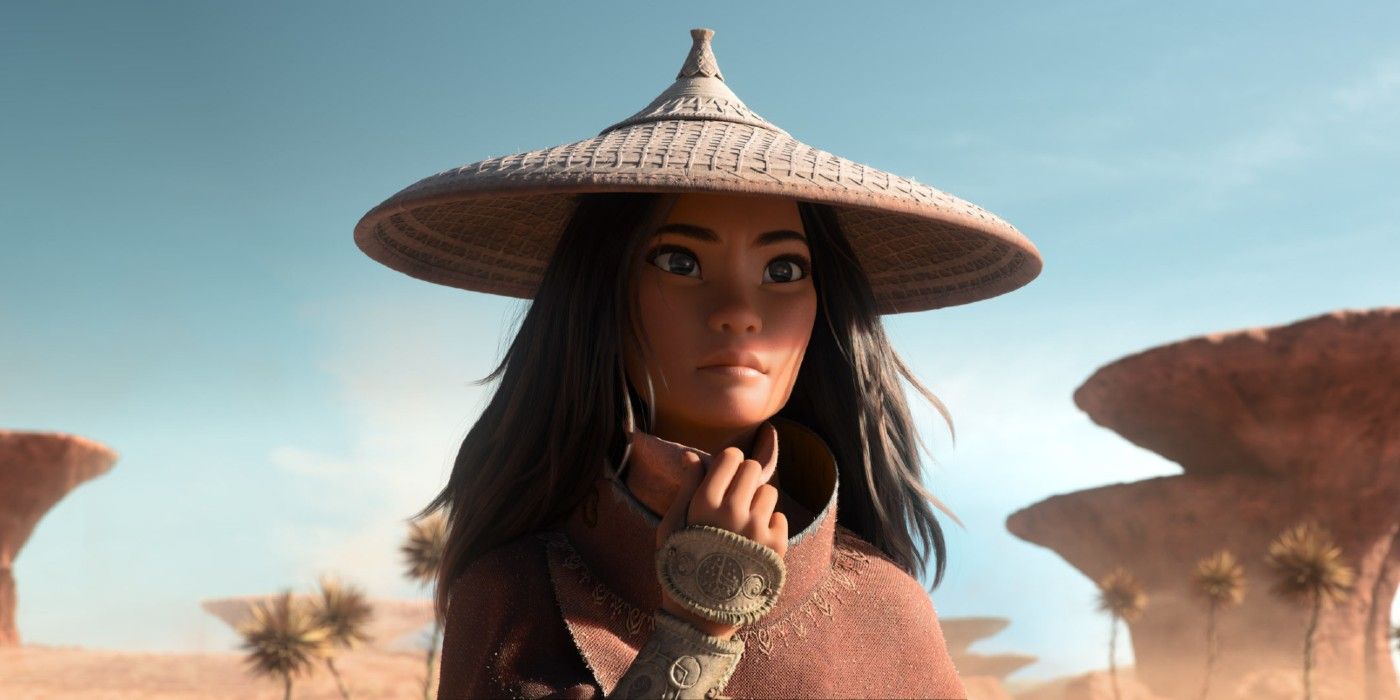 Directors: Don Hall, Carlos Lòpez Estrada, and John Ripa | Run Time: 1 hr 54 min
Cast: Kelly Marie Tran, Awkwafina, Gemma Chan, Daniel Dae Kim, Benedict Wong, Sandra Oh
The first Disney animated film to be released simultaneously in theaters and on Disney + Premier Access, the 2021 film Raya and the Last Dragon is an unexpectedly timely tale of the importance of humanity coming together during a crisis. Set in the fictional Southeast Asian inspired land of Kumandra, the film tells the story of the fall of humanity not only to the life-absorbing cloud-like creatures called the Druun, but to their own fear and distrust of each other. Years after losing her father and tribe to the Druun, warrior princess Raya sets out to find the last living dragon, Sisu, and reunite the pieces of the Dragon Gem, a magical artifact that possesses the last dragon magic in the land, and the only thing that can stop the Druun once and for all. Raya's journey isn't about proving herself as a warrior as other Disney films like Moana or Mulan have been – her physical capabilities are clear and strong from the beginning. It's about learning to trust and have hope when your whole world has fallen apart. — Brynna Arens
Lilo & Stitch (2002)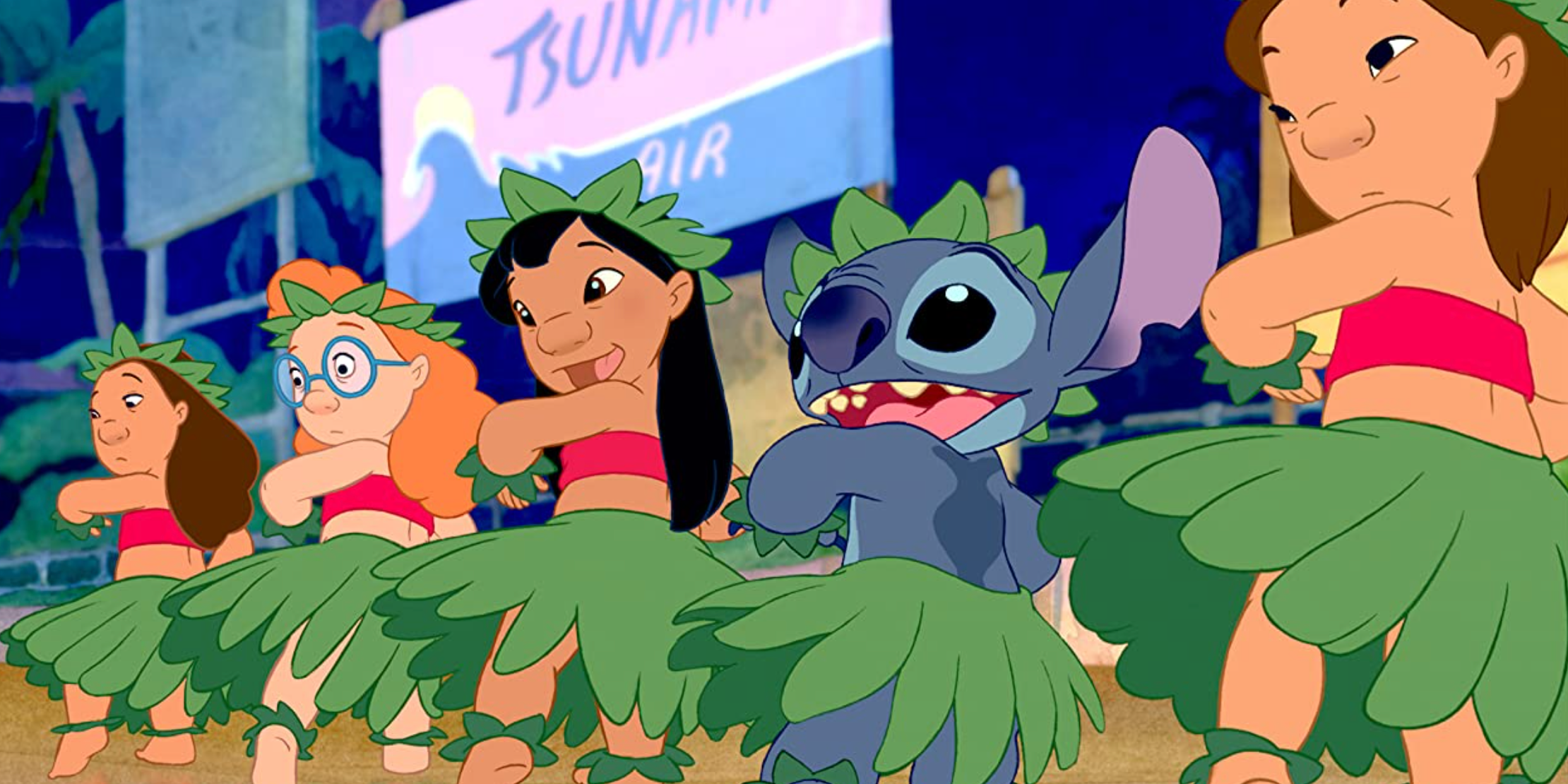 Directors: Chris Sanders, Dean DeBlois | Run Time: 1 hr 25 min
Cast: Chris Sanders, Daveigh Chase, Tia Carrere, Ving Rhames
Most Disney films revolve around romance, and even the movies that don't focus on couples' relationships find a way to give their characters a romantic interest. Not Lilo & Stitch. In the middle of a story about an alien who was created to conquer planets, Lilo & Stitch finds time to explore the love between family members, connected by blood or by fate. Lilo & Stitch has its fair share of tragedy, but it focuses on the joy of sharing life by the side of those that we'll never abandon or forget. That's what makes Lilo & Stitch so universal: it's a beautiful message about how we must stick together and protect those we love, no matter what life throws in our way. And it also teaches that, through that love, we can find the strength to become better people. — Marco Vito Oddo
Wreck-It Ralph (2012)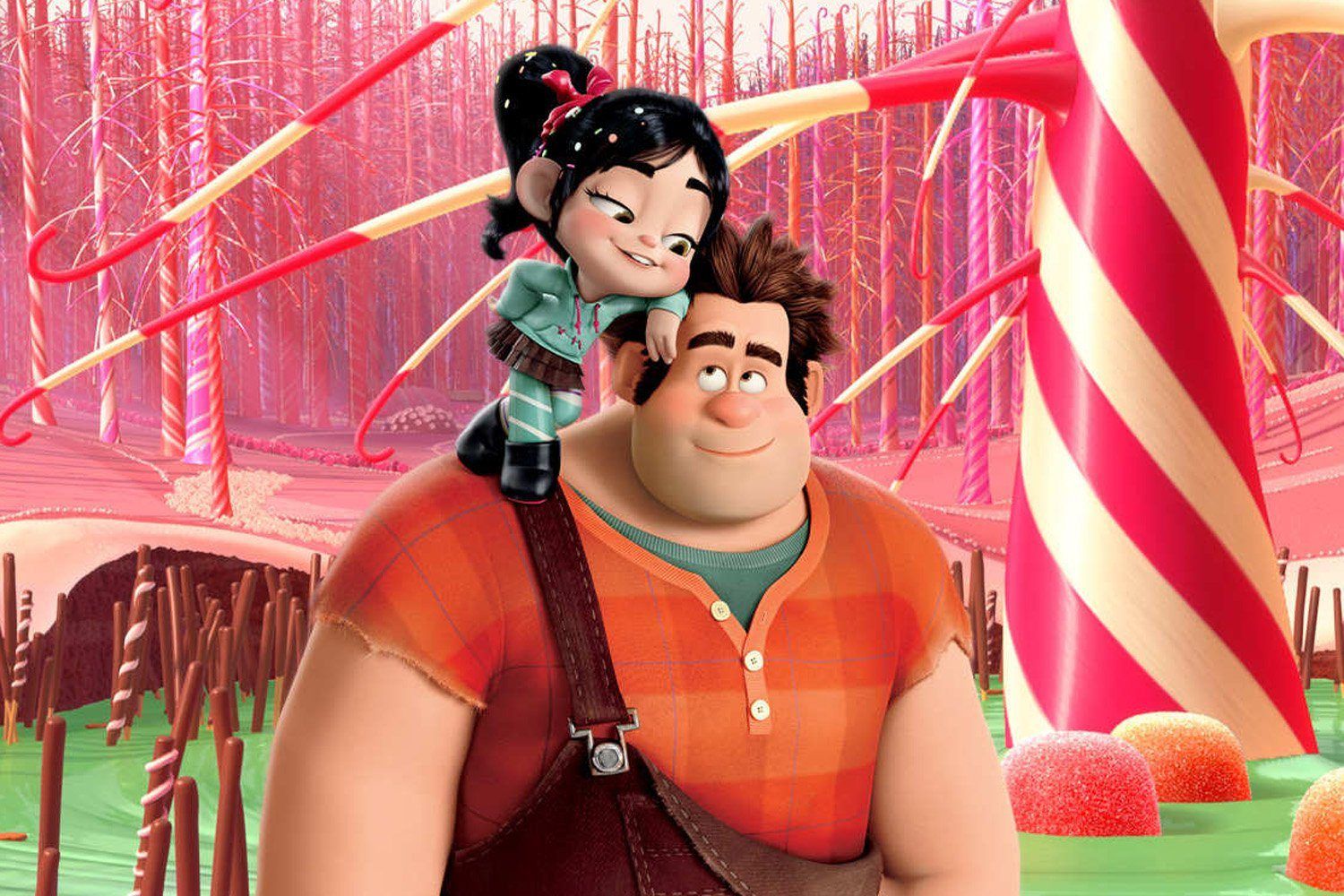 Director: Rich Moore | Run Time: 1 hr 48 min
Cast: John C. Reilly, Sarah Silverman, Jack McBrayer, Jane Lynch
Forget video game adaptation, Wreck-it Ralph might be the best film about gaming culture ever created. Following an arcade villain who decides he doesn't want to be a bad guy, Wreck-it Ralph dives deep into what makes games so enticing to create a world filled with dangers and surprises. The story follows Ralph (John C. Reilly), who escapes his arcade machine and ends up meeting Vanellope von Schweetz (Sarah Silverman). While Ralph is trapped in a job he hates, Vanellope is a glitchy character that her game thinks shouldn't exist. Instead of opting for an easy answer to the centuries-old question of what's our place in the world, Wreck-it Ralph should be praise by how it allows Ralph to find peace in his given purpose, at the same time that it fights for Vanellope's right to exist outside the boundaries of her world. — Marco Vito Oddo
Cars (2006)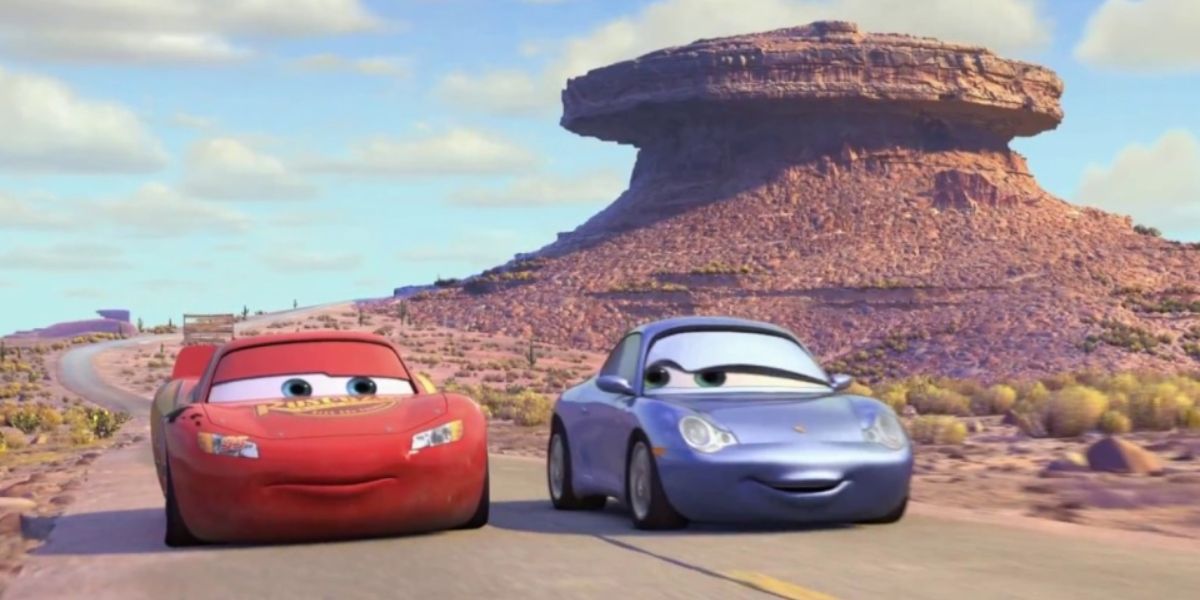 Director: John Lasseter | Run Time: 1 hr 57 min
Cast: Owen Wilson, Paul Newman, Bonnie Hunt, Larry the Cable Guy
The surprising start to Pixar's most untraditional trilogy, the original Cars isn't always given the credit it deserves. It's among the least flashy Pixar films, and the slower pace doesn't overstay its welcome. Although the majority of the story focuses on Lightning McQueen (Owen Wilson) learning to enjoy a softer side of life, the racing sequences themselves are still electrifying. It's also notably one of the final appearances by the great Paul Newman, who passed away in 2008. Even if it did inspire the disappointing Cars 2 and the Planes franchise, Cars can at least be credited for giving us Disney World's "Carsland." – Liam Gaughan
Soul (2020)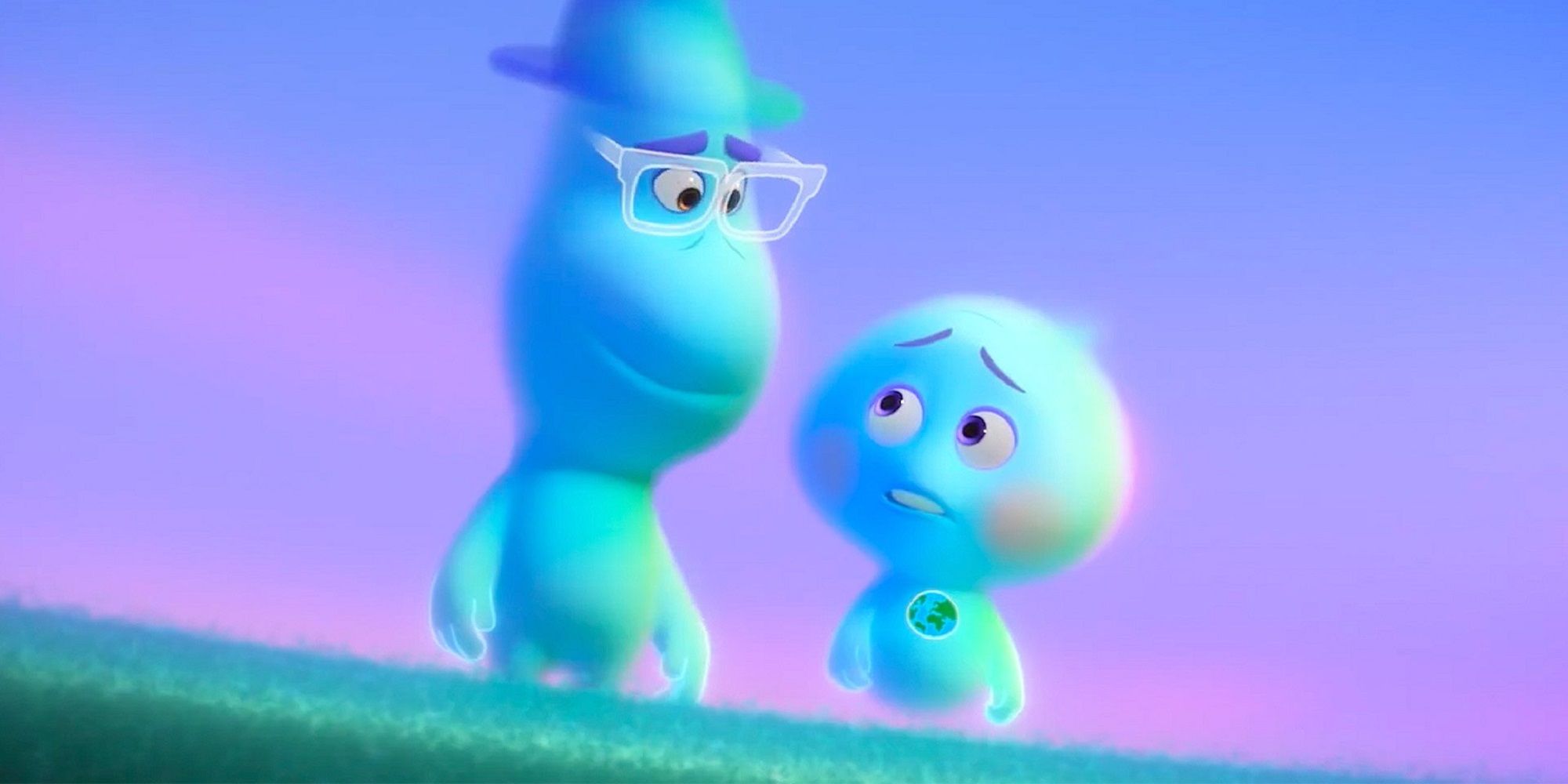 Director: Pete Docter | Run Time: 1 hr 40 min
Cast: Jamie Foxx, Tina Fey, Graham Norton, Rachel House
Soul didn't get all the love it deserves when it was first released, mainly because the film wasn't able to attract children, Pixar's usual public. But who said that animated movies should always be aimed at kids? Soul's main character is a musician unhappy with his own life, and who blames his misfortunes on a world that prevents him from following his destiny. But is there really a destiny? Or should we just enjoy the present and live our lives the best way we can? If you leave the youngest members of the family outside the living room, you'll be able to appreciate Soul for what it really is: a deeply emotional meditation on the meaning of life, and how there's not a defined path for anyone roaming this earth in search of their calling. — Marco Vito Oddo
Encanto (2021)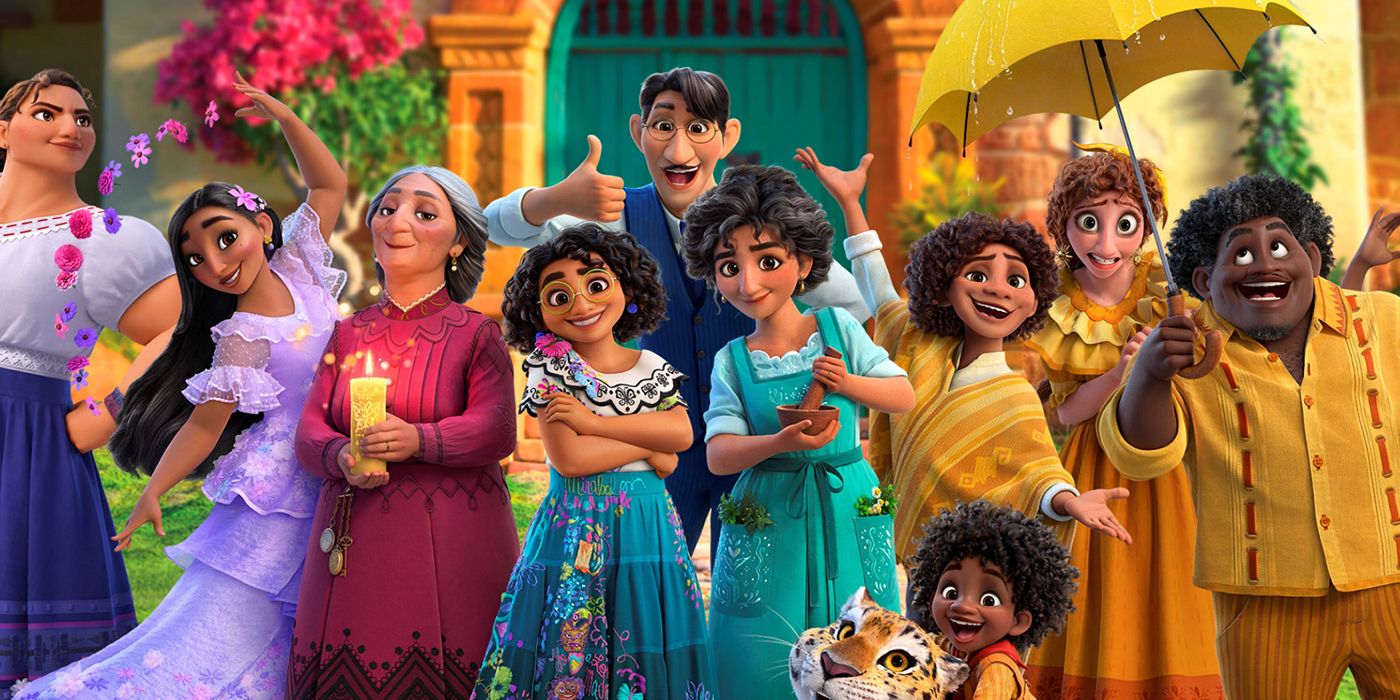 Director: Jared Bush, Byron Howard, Charise Castro Smith | Run Time: 1 hr 49 min
Cast: Stephanie Beatriz, María Cecilia Botero, John Leguizamo
We are going to shout it from the rooftop of Casita, representation matters! Encanto has been embraced by Latin American viewers and that's because the film showcases the vibrant, diverse and eclectic landscape of Colombia, and by extension, many other Latin American countries. This beautifully-rendered animated film tells the story of the multigenerational Madrigal family, all of whom are blessed with a magical gift at a young age—all except for one person. The film subverts many of the formulaic tropes we've come to expect from a Disney film, and that's one of the many reasons why Encanto is such a refreshing addition to the studio's roster. The details in this film are out of this world, and once you watch the film you will find yourself searching for all the connections and Easter Eggs that you missed. The catchy songs by Lin-Manuel Miranda advance the story and provide greater insight into the dynamics among the characters. Encanto is what happens when creators take the time to research the culture that their film is based on and approach the characters and story with sensitivity and passion. – Monita Mohan
Cinderella (1950)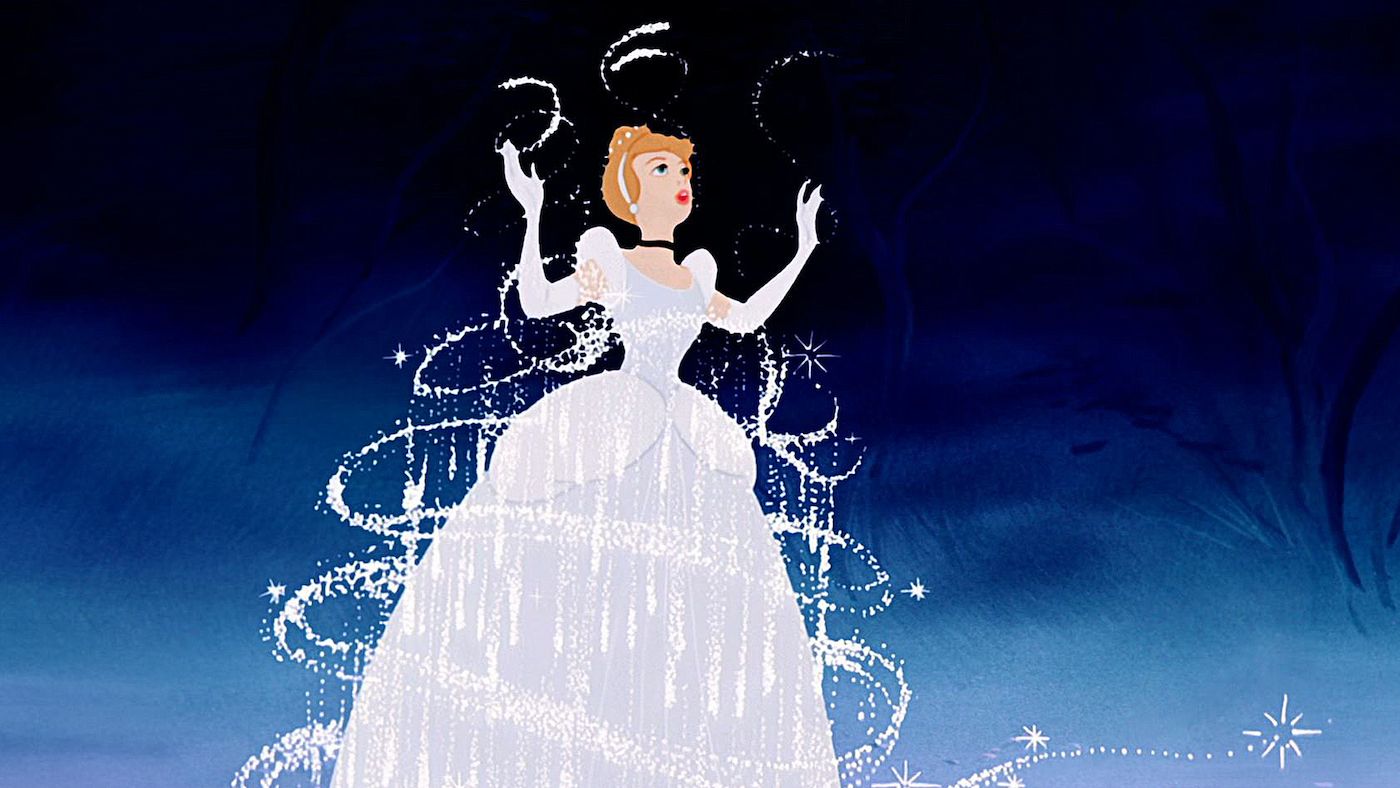 Directors: Clyde Geronimi, Hamilton Luske, and Wilfred Jackson |​​​​​​​ Run Time: 1 hr 14 min
Cast: Ilene Woods, Eleanor Audley, Verna Felton, Rhoda Williams, and James MacDonald
Cinderella is a classic of Disney animation and rightly so. While we've all grown up and moved to deconstructing the Disney Princess trope, it's valuable to see where it all started. We all know the story—a young woman is forced to work for her wicked stepmother and stepsisters—but she gets a chance to change her life when the prince holds a ball. But even though you know the plot beats, there's no ignoring the gorgeous animation or the delightful comedy provided by Cinderella's animal pals. While other Disney animated films haven't aged as well over the past decades, Cinderella has lost none of its charm and remains the platonic ideal of a fairy tale romance. – Matt Goldberg
The Incredibles (2004)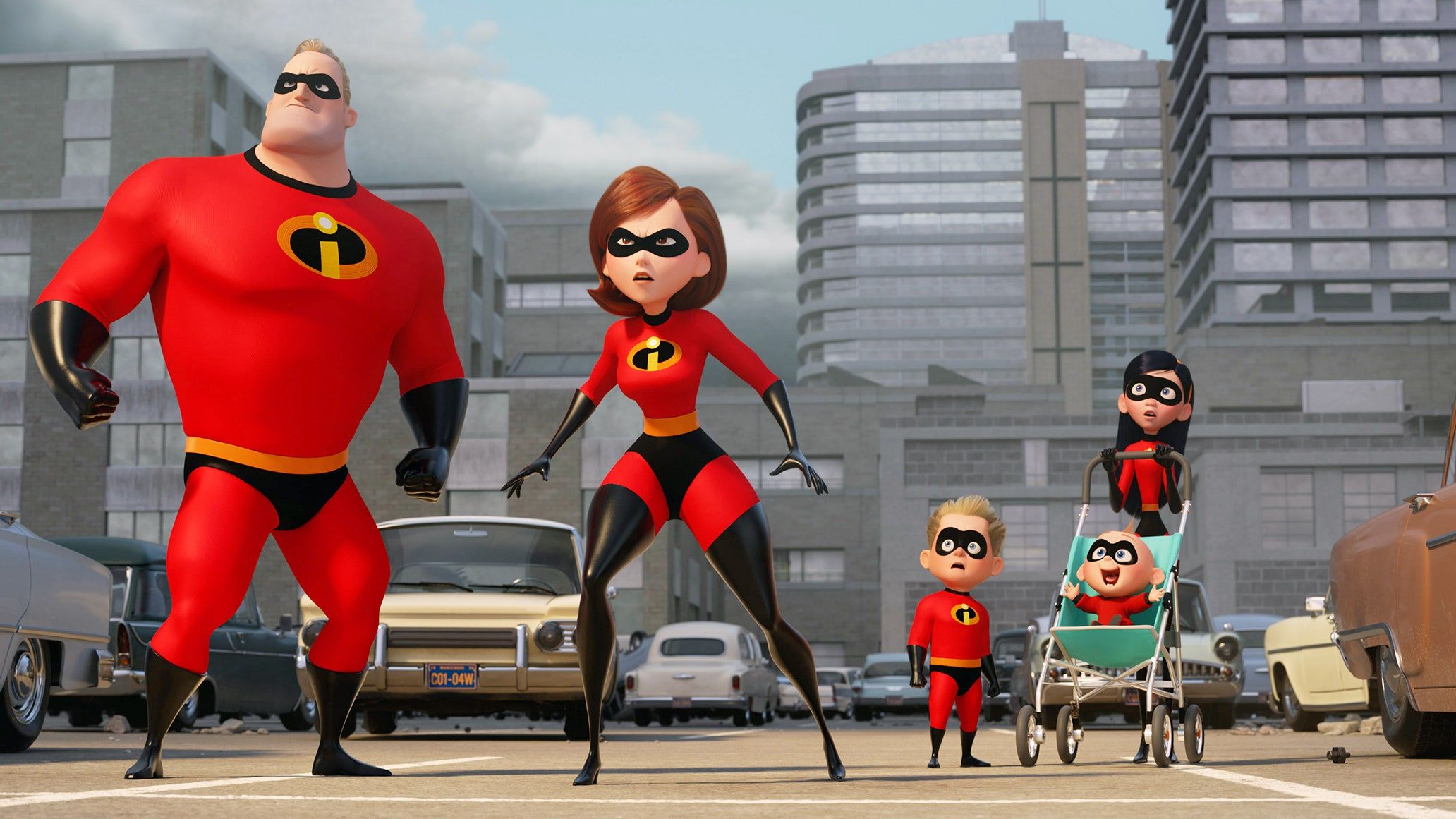 Director: Brad Bird | ​​​​​​​Run Time: 1 hr 45 min
Cast: Craig T. Nelson, Holly Hunter, Sarah Vowell, Spencer Fox
Brad Bird's 2004 superhero/spy movie has lost none of its appeal. The story takes place in a world where superheroes were basically sued into hiding, which has left Bob Parr feeling lost and directionless. He seemingly gets the opportunity to be a hero again when he's contacted by a mysterious entity, but this new chance at being super puts him at odds with his family, who all have their own superpowers. Although The Incredibles wears the clothes of a superhero story or a 1960s spy caper, at its heart it's a story about a family and what true risk really entails. It's one thing for Bob to take on giant robots or villains named "Bomb Voyage", but real risk involves being present for your family and understanding what they need. That emotion is what animates The Incredibles and provides its enduring value. – Matt Goldberg
Big Hero 6 (2014)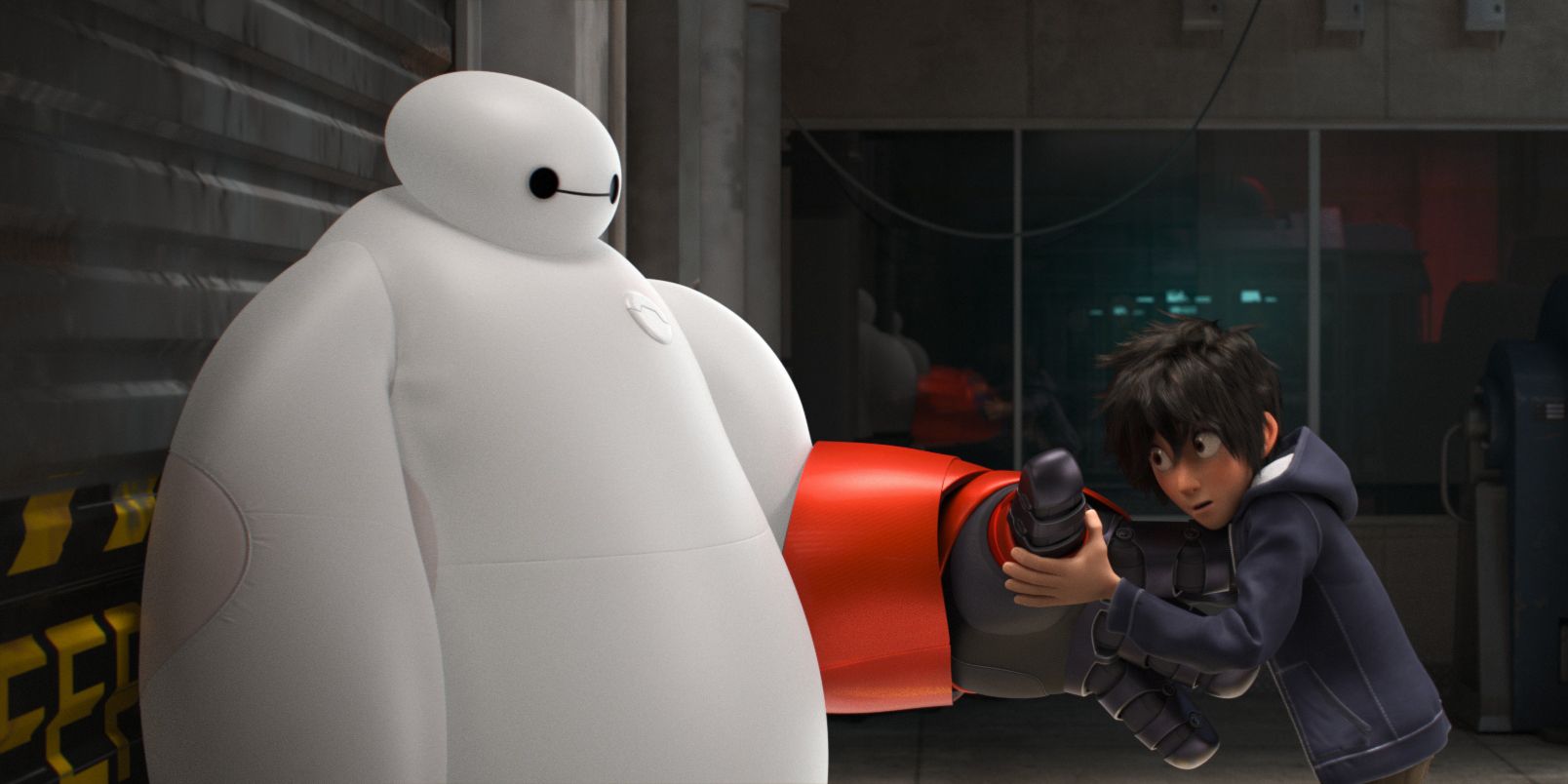 Directors: Don Hall and Chris Williams | ​​​​​​​Run Time: 1 hr 42 min
Cast: Scott Adsit, Ryan Potter, Daniel Henney, T.J. Miller, Jamie Chung
An unusual mashup of Disney Animation and a Marvel Comics property, Big Hero 6 excels as a story about grief and the power of science. The story follows Hiro, who loses his brother in a catastrophic lab explosion that also steals a powerful piece of technology. Hiro, working with his brother's friends and a healer robot named Baymax, forms a superhero team where they put their science knowhow to the test in order to save the world. But what sets Big Hero 6 apart from other superhero tales is that it's really about Hiro's grief and how that can manifest as anger and depression. It's a lovely story with some fantastic visuals and hopefully one day Disney will get around to making a sequel. – Matt Goldberg
The Hunchback of Notre Dame (1996)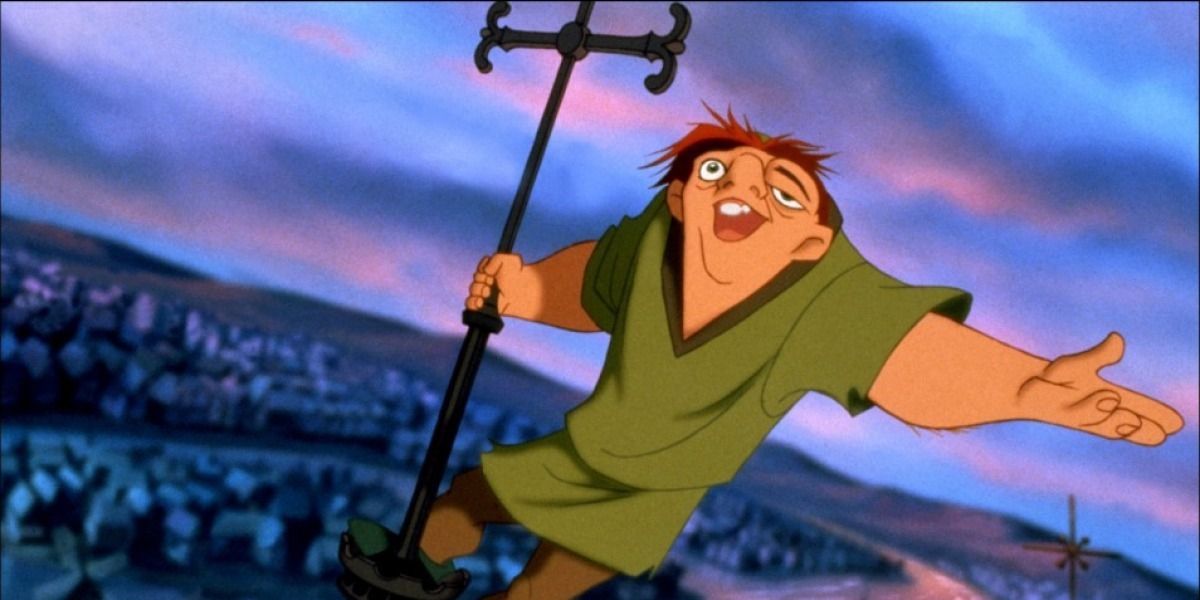 Directors: Gary Trousdale, Kirk Wise | ​​​​​​​Run Time: 1 hr 31 min
Cast: Tom Hulce, Demi Moore, Kevin Kline, Tony Jay, Jason Alexander
*Obama voice* Let me be clear. I do not think The Hunchback of Notre Dame is a good movie. It's a gorgeously animated and thoroughly Disney-fied adaptation of a punishingly depressing Victor Hugo novel about some very adult themes, including broad existentialism and extreme horniness in 15th century France. Basically, it's a movie Disney never should have made, certainly not as one of their annual blockbuster animated musicals. But the music is the reason it deserves a watch, specifically the song "Hellfire", which is sung by the villainous Claude Frollo. Folks, this is a wild song to be included in a G-rated Disney film – the gist of it is Frollo is super hornt up over Esmerelda and is conflicted because of the implication his lust for a commoner has on his religious piety. He ultimately convinces himself through the power of song that she must either agree to be with him or he will burn her alive. It's one of the darkest sequences in any Disney animated film, the impact of which is heightened by the fact that the song absolutely slaps. It's regarded by Disney nerds as being the best villain song in any of the Disney musicals, and it makes the rest of the average-to-not-good movie worth sitting through. – Tom Reimann
Up (2009)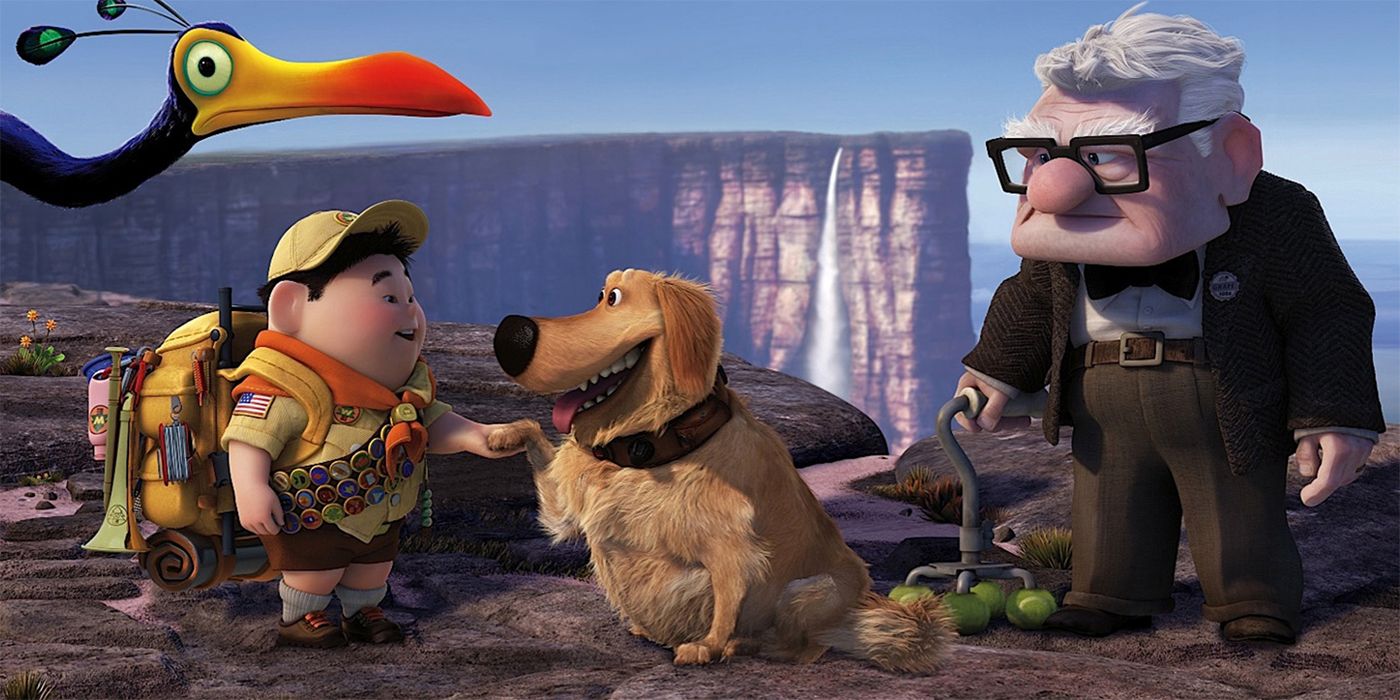 Director: Pete Docter | ​​​​​​​Run Time: 1 hr 36 min
Cast: Ed Asner, Christopher Plummer, Bob Peterson, and Christopher Plummer
Yes, we all know the first ten minutes are amazing, but I'm going to let you in on a little secret: so is the rest of the movie. Up is one of the best adventure stories of the past 30 years, and it does so with two unlikely protagonists at its center: a cranky old man and a wilderness scout. Although it's filled with fanciful details like a flying house, a talking dog, and a giant bird named "Kevin", Up is really a story about how you're never too old for you next adventure, and that even when you're suffering from great loss, you can find a way to let other people into your heart. It's a beautiful movie and more than just its exquisite prologue. – Matt Goldberg
Beauty and the Beast (1991)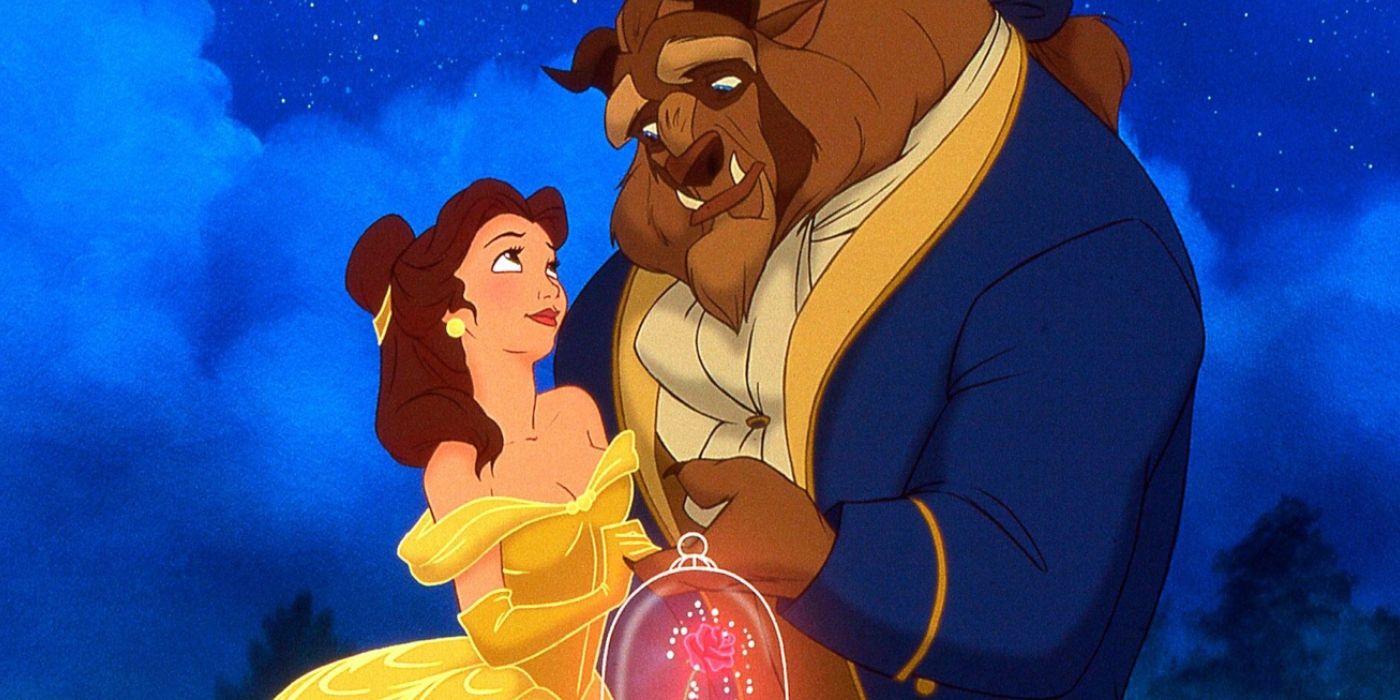 Director: Gary Trousdale, Kirk Wise | ​​​​​​​Run Time: 1 hr 24 min
Cast: Paige O'Hara, Robby Benson, Richard White, Jerry Orbach
Beauty and the Beast is a masterpiece, through and through. The film marked the first-ever animated feature to be nominated for Best Picture, and deservedly so. It's remarkably operatic and romantic at heart, featuring some of Disney's most stunning animation to date. Decades of advances in technology still don't hold a candle to some of the iconography achieved in Beauty and the Beast under directors Gary Trousdale and Kirk Wise's watch, as the animators knew the power of the silhouette that would permeate throughout the Beast's dark and lonely castle.
Thematically, Beauty and the Beast treads the well-worn territory of being an outsider looking in, and longing for more out of one's life, but the romanticism of the Belle and Beast relationship—and its pitch-perfect execution that gives Belle agency—is the beating heart of the film. It's sweeping, it's passionate, it's fun, and as the song goes, it's a tale as old as time. As such, it's one that's universally relatable, and that in concert with the film's lush animation, tremendous score, unforgettable songs, and rich characters makes it Peak 90s Disney. – Adam Chitwood
Zootopia (2016)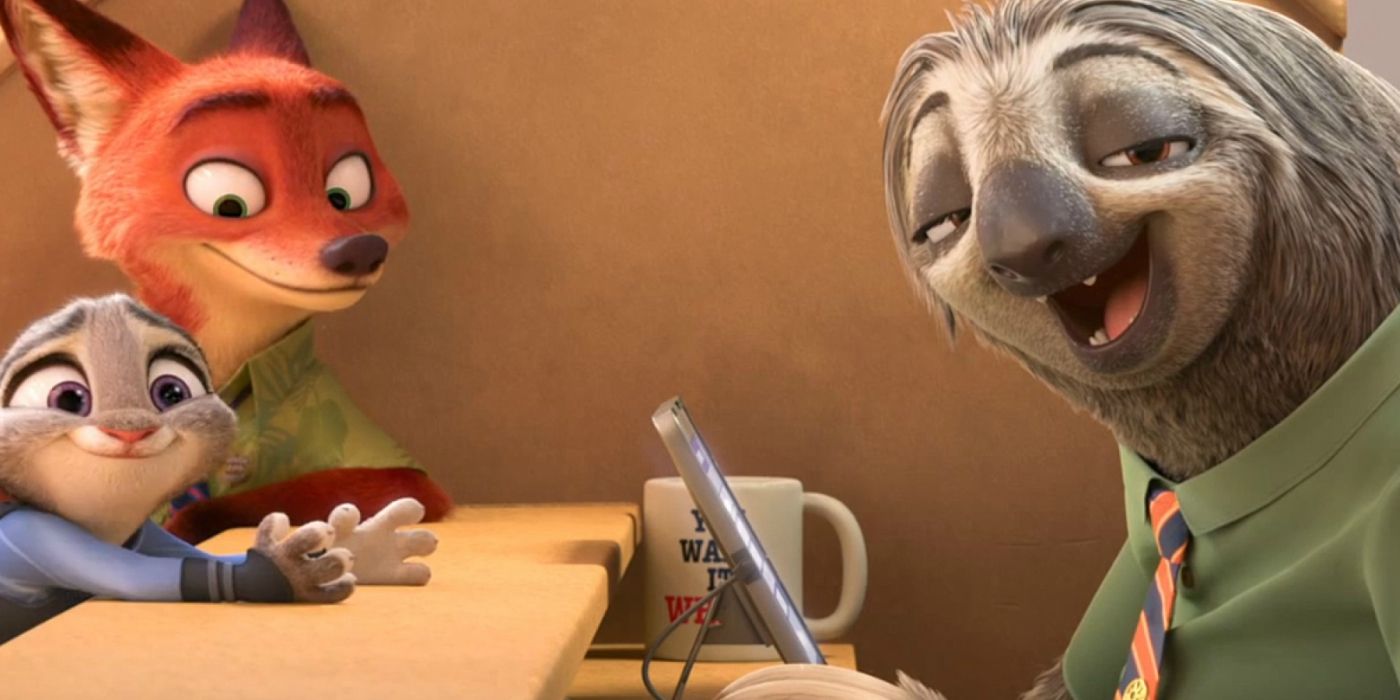 Directors: Byron Howard and Rich Moore | Run Time: 1 hr 48 min
Cast: Ginnifer Goodwin, Jason Bateman, Jenny Slate, Idris Elba
Walt Disney Animation Studios found itself lagging behind when Pixar's track record was pristine, but look no further than Zootopia for evidence that the tables have turned. While Pixar is more hit-or-miss nowadays, Disney Animation is on a roll with 2016's Zootopia proving to be a pleasantly surprising hit both commercially and critically. While talking animal stories have been done to death, Disney dared to use the colorful, vibrant, and diverse world of Zootopia to tackle issues of inherent bias and racial prejudice head on, resulting in a viewing experience that's both entertaining and thought-provoking. The movie is funny and gorgeous, with top-notch world building, but it also has something to say, which ensures that it's much more than a lazy cash grab. With any luck, this one's gonna have a lengthy shelf life. – Adam Chitwood
Toy Story 2 (1999)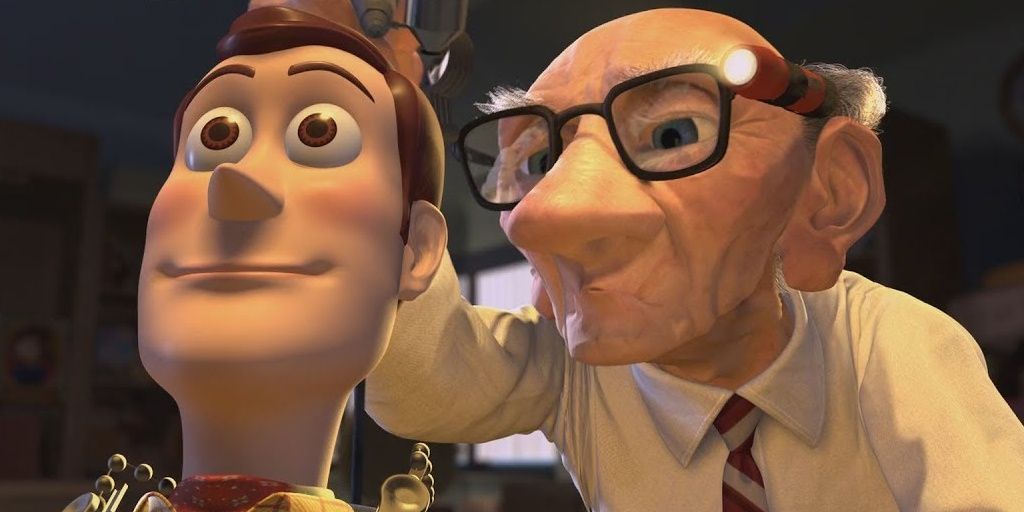 Director: John Lasseter | ​​​​​​​Run Time: 1 hr 35 min
Cast: Tom Hanks, Tim Allen, Joan Cusack, and Kelsey Grammer
Arguably one of Pixar's best films and easily one of the best sequels ever made, Toy Story 2 was intended to be a direct-to-video cash-in and instead became a bona fide classic. The story follows Woody being kidnapped by a greedy collector and so Buzz and other toys from Andy's room have to go on a rescue mission. While Woody is in captivity, he meets fellow toys from the round-up gang, who were also products of the TV show that produced Woody. Toy Story 2 does everything you want from a sequel. It expands the world, deepens the characters, and never feels like a retread of the original. While it will absolutely break your heart ("When She Loved Me" is like a surgical strike on your emotions), it's also got plenty of humor and warmth to make it the best of the Toy Story films. – Matt Goldberg
Ratatouille (2007)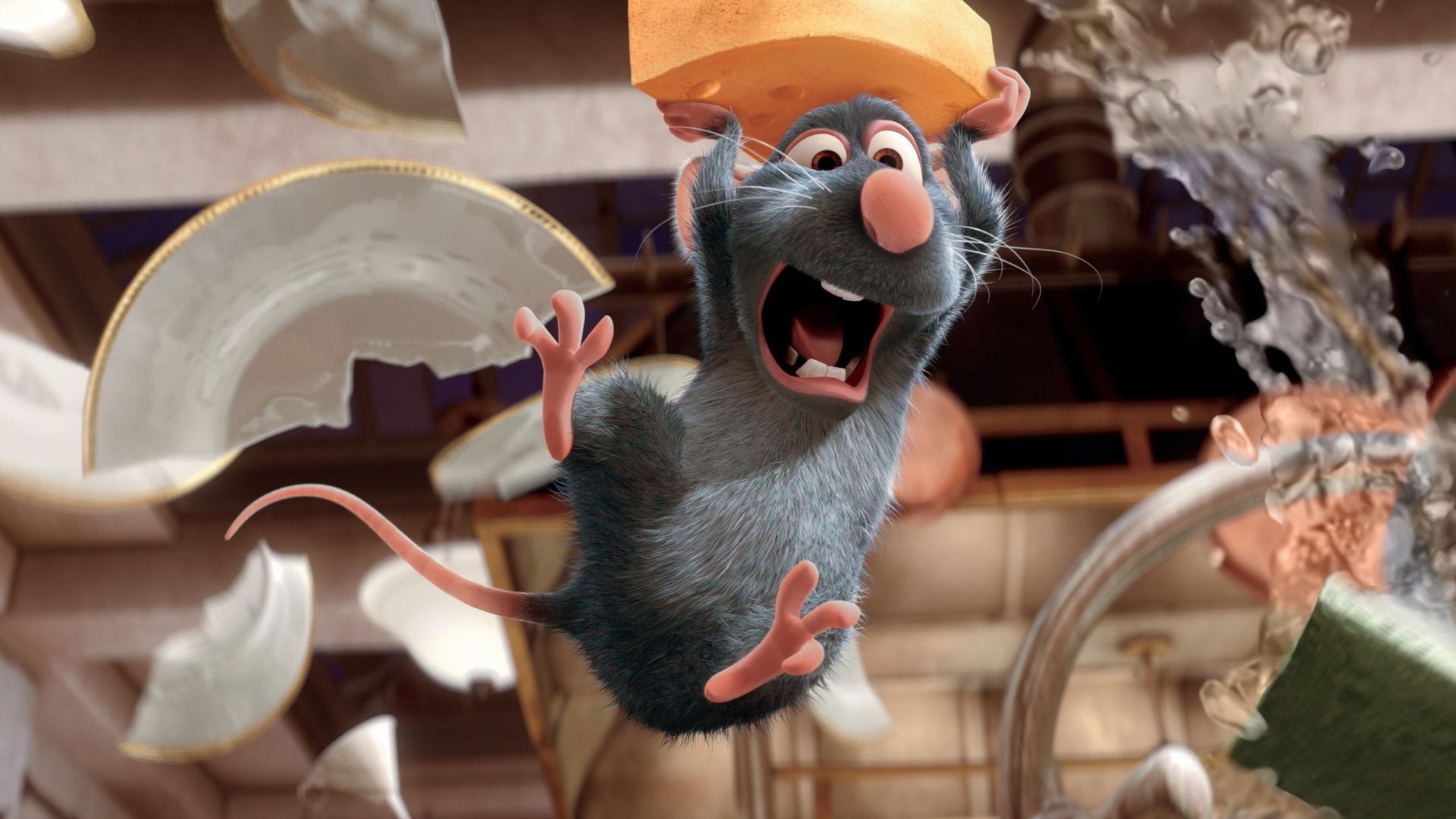 Director: Brad Bird | ​​​​​​​Run Time: 1 hr 51 min
Cast: Patton Oswalt, Ian Holm, Janeane Garofalo, Lou Romano
Brad Bird's 2007 film Ratatouille was the director's follow-up to 2004's The Incredibles and 1999's The Iron Giant. So basically, he made three of the greatest animated films of all time within a single decade. The movie follows a rat named Remy who wants nothing more than to become a chef. Like, in a human restaurant. He forms a friendship with a clumsy busboy at a world-famous restaurant in Paris and is able to hide beneath his chef's hat and guide him into creating incredible meals. It's such an odd premise for a blockbuster animated film, made even more unique in that it's a very small scale, personal story. The characters don't go on an adventure, there's no real action, and there's barely even a villain. It's just a heartfelt comedy about being true to yourself and following your dreams. It just so happens to also be about a talking rat chef. – Tom Reimann
Source: https://dominioncinemas.net
Category: Disney+