Marvel has been enjoying quite a boom in popularity over the last decade. From their humble beginnings as Timely Comics in 1939, the colorful superheroes of Marvel Comics have transformed a simple establishment into a multimedia empire. From comic books and graphic novels to movies and television shows, our beloved Marvel heroes have become synonymous with excitement, adventure, and larger-than-life heroism. Whether you're a fan of classic characters like Captain America or the Hulk, or newer heroes like Ms. Marvel and Spider-Gwen (sorry, Ghost-Spider), there's always a superhero for every audience. Of course, the current popularity of these characters has a lot to do with their crossing into live-action, and Marvel has been at the forefront of superhero cinema and television for quite some time now. So here are the best Marvel shows you can check out on the brand's streaming home, Disney+!
For more recommendations, check out our lists of the best shows and movies on Disney+.
Editor's note: This article was updated August 2023 to include Secret Invasion.
WandaVision (2021)
Creator: Jac Schaeffer | Run Time: 30–50 minutes
Cast: Elizabeth Olsen, Paul Bettany, Kathryn Hahn, Teyonah Parris, Kat Dennings, Randall Park
WandaVision stars Elizabeth Olsen as Wanda Maximoff, otherwise known as the Scarlet Witch. With her husband, former Avenger and android Vision (Paul Bettany), the two newlyweds retreat to their quant little suburban home in Westview, New Jersey. As they try to live an idyllic life as regular people, the two heroes try to keep their superpowers under wraps from the rest of the neighborhood. Could this be their happily ever after? As the lines between fiction and reality begin to blur through decades of sitcom homages and cheesy television tropes, things aren't really what they seem to be.
Secret Invasion (2023)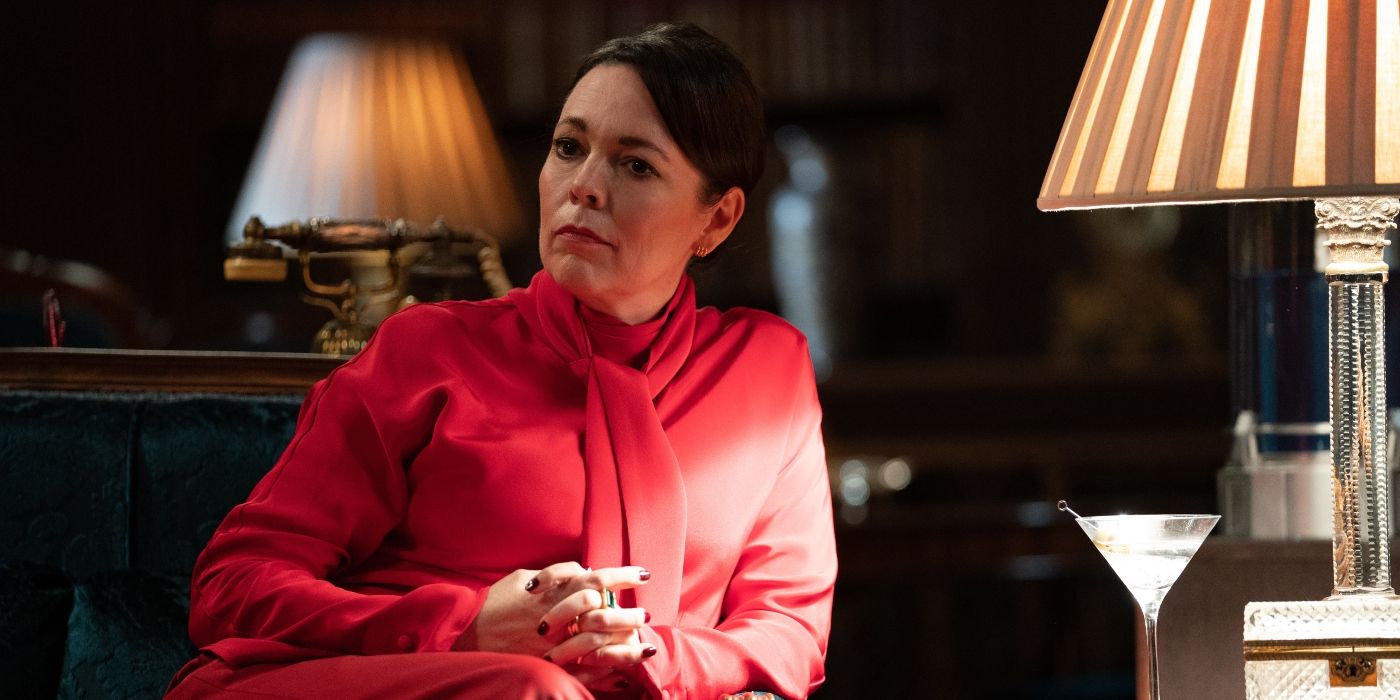 Cast: Samuel L. Jackson, Ben Mendelsohn, Kingsley Ben-Adir, Emilia Clarke
Samuel L. Jackson (Pulp Fiction) and Ben Mendelsohn (Captain Marvel) return to lead this spy thriller that follows up on the events of Captain Marvel. Jackson reprises his role as Nick Fury, the former director of S.H.I.E.L.D, while Mendelsohn takes on the green-skinned, pointy-eared face of Talos, the Skrull general who is working to save his people. This series shifts the genre from the typical superhero action of the MCU and embraces the vibe of a political thriller with a ticking clock against an enemy who can change their form to look like anyone: government officials, news anchors, or maybe even one of the Avengers! – Tauri Miller
Iron Fist (2017-2018)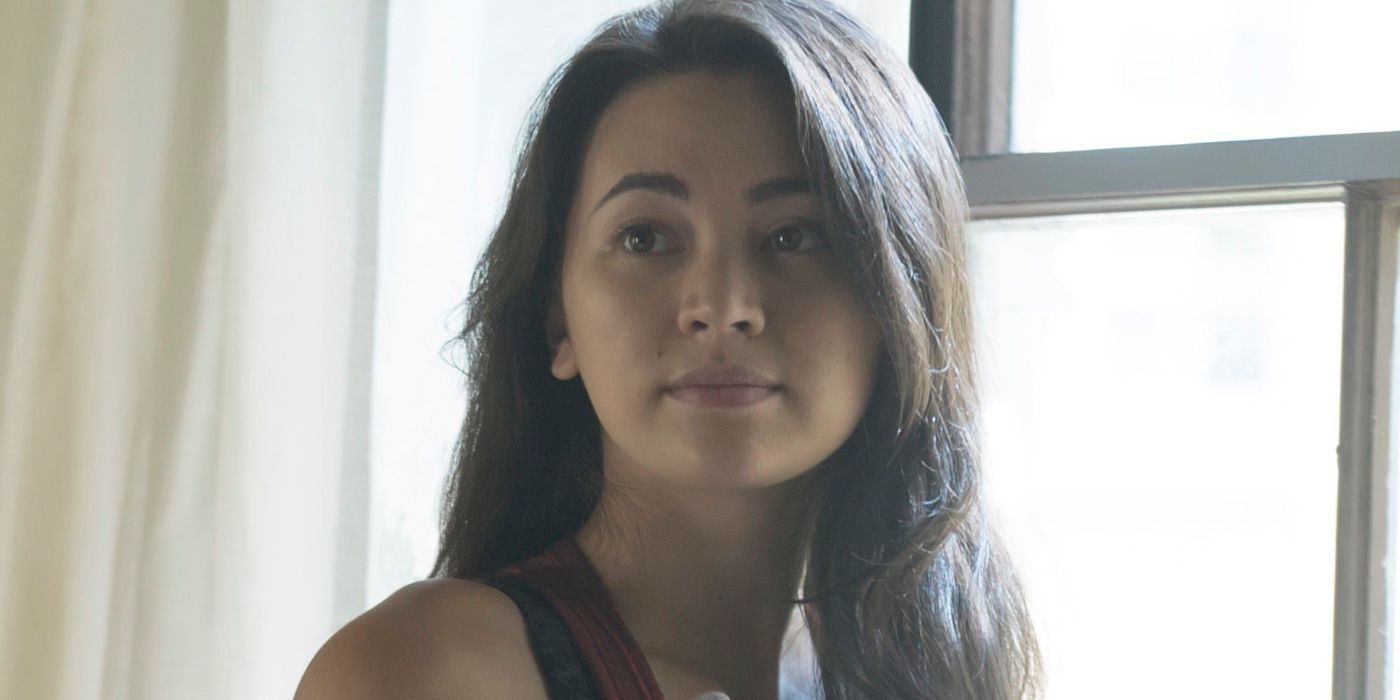 Creator: Scott Buck | Run Time: 50-60 min
Cast: Finn Jones, Jessica Henwick, Jessica Stroup, Tom Pelphrey
Created by Scott Buck (Inhumans) and based on the Marvel comics, Iron Fist was the fourth Marvel series for Netflix. The shows Finn Jones as Danny Rand, a presumed dead billionaire who, after two decades, returns to New York City with a strong Buddhist philosophy for life and a proficiency in kung-fu. Iron Fist featured a great supporting cast, including Jessica Henwick, Tom Pelphrey, and Jessica Stroup, allowing the character of Rand to battle bad guys, a return to a major modern city, and his own internal demons. – Yael Tygiel
Moon Knight (2022)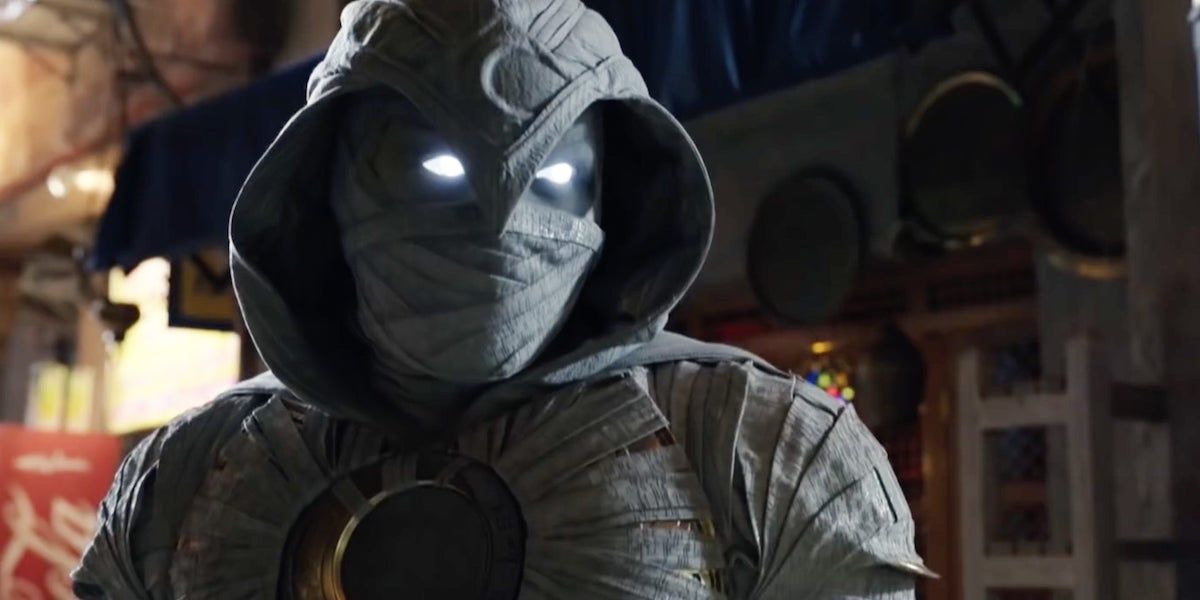 Creator: Jeremy Slater | Run Time: 45–53 minutes
Cast: Oscar Isaac, May Calamawy, Karim El Hakim, Ethan Hawke
Moon Knight follows Steven Grant (Oscar Isaac), an unassuming, mild-mannered man suffering from dissociative identity disorder (DID) causing him to experience unwanted blackouts and visions of another life. Turns out, Steven has another thing coming for him: he shares a body with a man named Marc Spector, a deadly mercenary who manifests as the avatar for the Egyptian moon god Khonshu. As Steven's and Marc's enemies close in on them, they must navigate their complicated identities while being thrust into a deadly mystery among Egypt's powerful gods. Blending horror and action elements, the series explores the complicated intricacies of sharing a body, as well as introducing ancient Egyptian mythology into the MCU plotline.
Loki (2021)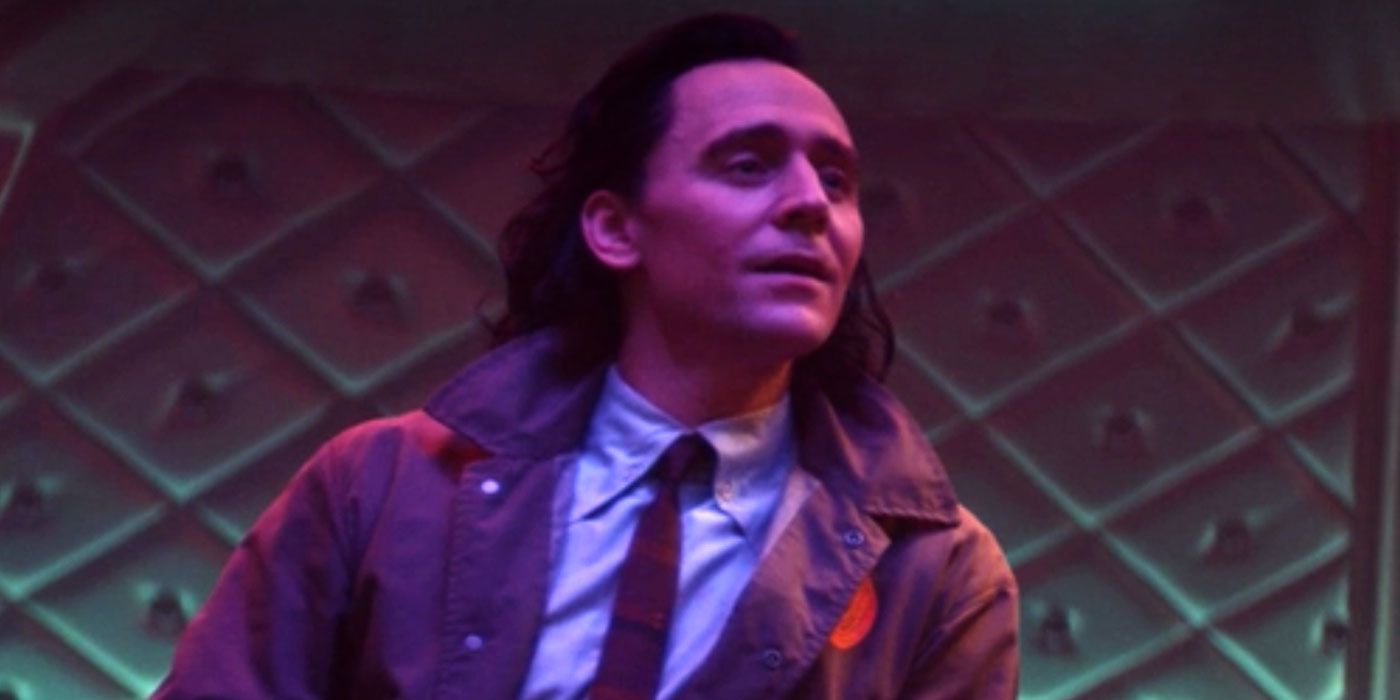 Creator: Michael Waldron | Run Time: 41–54 minutes
Cast: Tom Hiddleston, Gugu Mbatha-Raw, Wunmi Mosaku, Owen Wilson, Sophia Di Martino
Loki explores an alternate version of Loki (Tom Hiddleston) in a new timeline, which stems from the baddie stealing the Tesseract during the events of Avengers: Endgame. Summoned by the elusive Time Variance Authority (TVA), an organization that exists outside of time and space for the sole purpose of monitoring the timeline, Loki is given a choice: be completely erased from existence for being a "time variant", or help fix the timeline and prevent a greater threat. Loki, who's notorious for his cunning and mischievous ways, becomes entangled in his own time-traveling mess – and the only person who can stop it is himself.
Ms. Marvel (2022)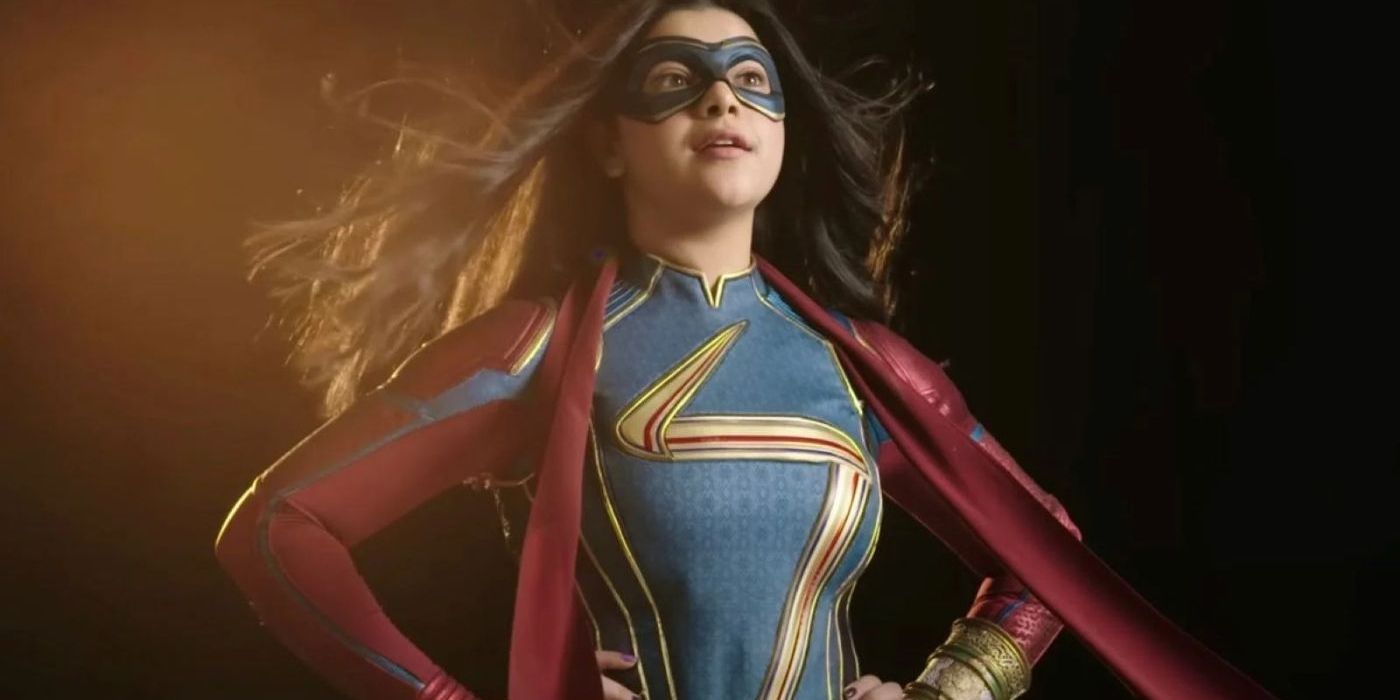 Director: Bisha K. Ali | Run Time: 38–50 minutes
Cast: Iman Vellani, Matt Lintz, Yasmeen Fletcher
Every teen has their own idol to look up to, but what if you actually become them? Ms. Marvel stars Kamala Khan (Iman Vellani), a 16-year-old Pakistani-American high schooler from Jersey City and a huge fangirl of the Avengers, especially Carol Danvers / Caption Marvel. She is everything a normal teenager is: her hobbies include drawing, gaming, and occasionally writing superhero fan fiction. Unfortunately, she struggles to fit in at school and even at home. But when she unexpectedly gains superpowers similar to her heroes, she's about to discover that there's more to her than meets the eye. The series delves into topics to which many people can relate, such as the desire to belong. Besides the trademark Marvel superhero action, be sure to keep an eye out for the complex dynamics between each character.
Hawkeye (2021)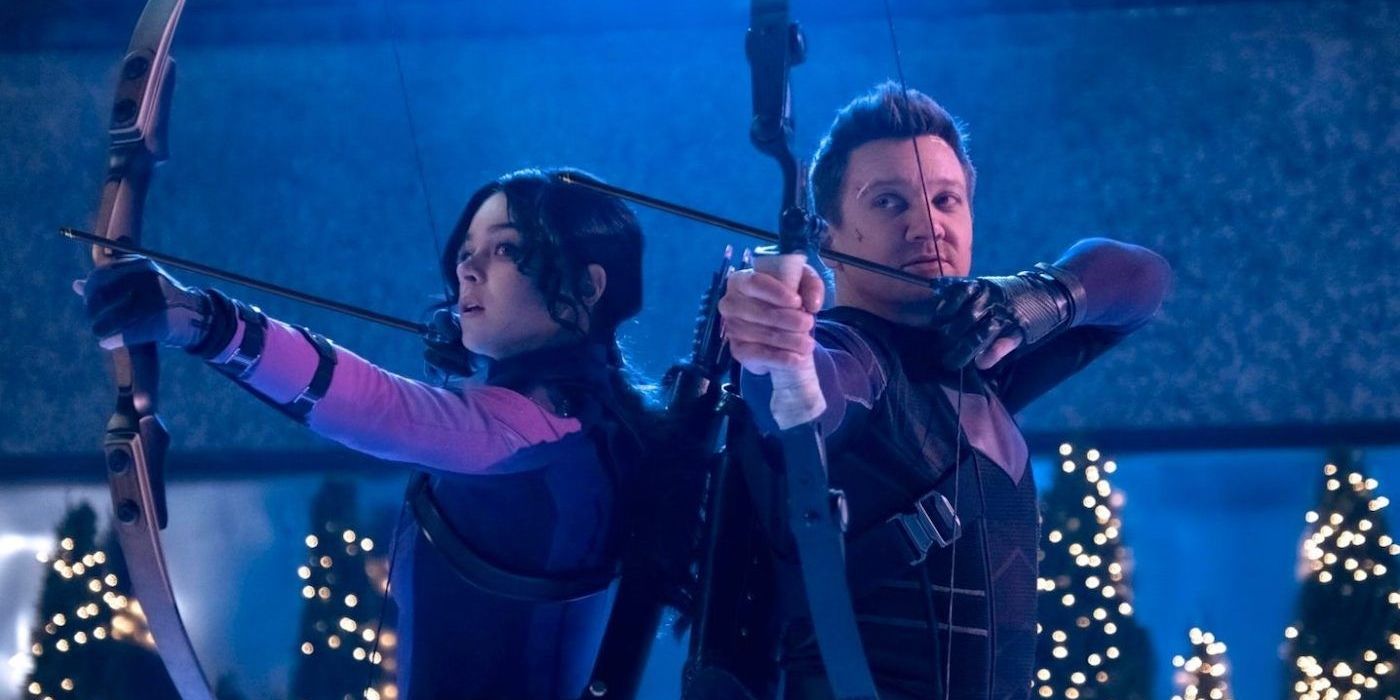 Creator: Jonathan Igla | Run Time: 40–62 minutes
Cast: Jeremy Renner, Hailee Steinfeld, Vera Farmiga
There's always time for a Christmas-themed Marvel series. Hawkeye sees Clint Barton (Jeremy Renner), a.k.a. heroic archer Hawkeye, going on a simple mission: get back to his family in time for Christmas. But with a slew of bad guys and the onslaught of problems from his time as Ronin, Hawkeye might just have to confront his part enemies before opening presents with his children. But at least there's Kate Bishop (Hailee Steinfeld), the overly confident and equally talented archer who is more than eager to chase after bad guys along with Clint. Hawkeye might not have a super serum injected into him or god-like powers, but it's his strength of character that becomes the show's main highlight. Add a little New York Christmas cheer into the mix, and you have yourself a show that's equal parts festive and equal parts brutal.
What If…? (2021-present)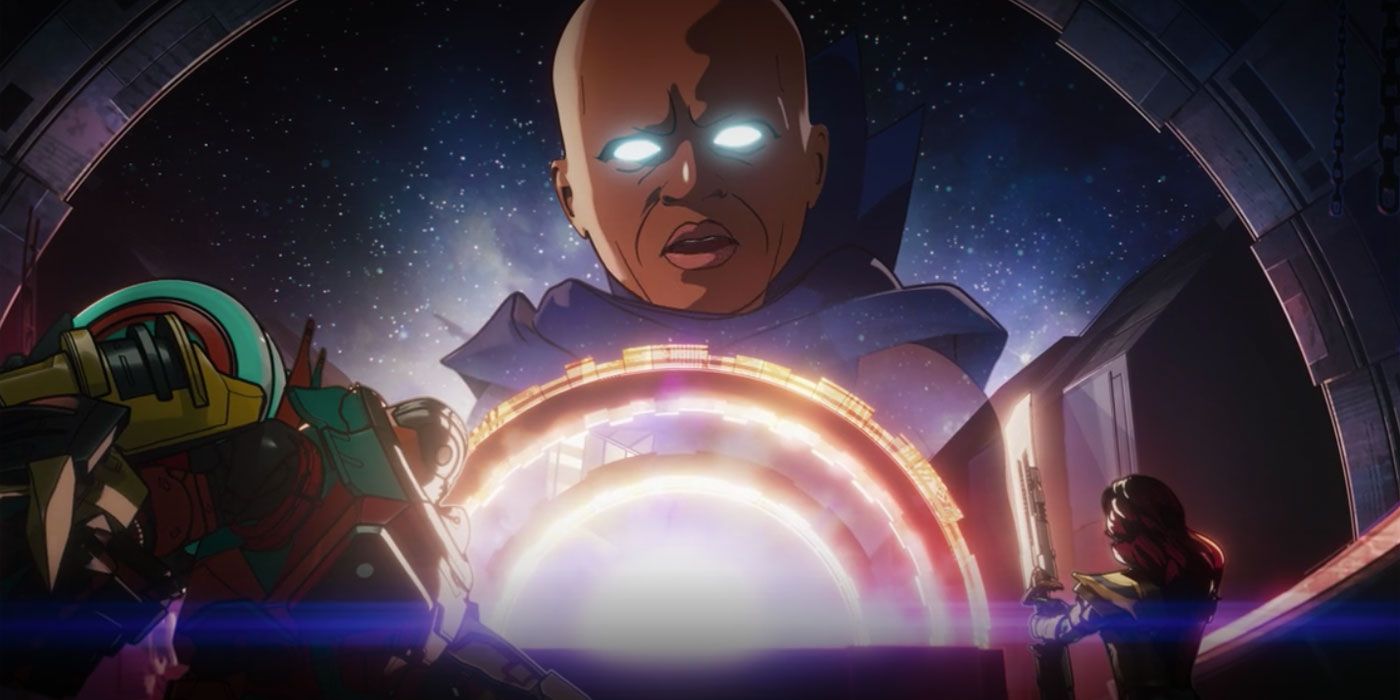 Director: Bryan Andrews | Run Time: 30–37 minutes
Cast: Jeffrey Wright, Hayley Atwell
What if Peggy Carter was the first Avenger instead of Steve Rogers? And what if Thor didn't have an adopted brother? True to its title, What If…? Is an anthology series that explores the multiple alternate realities of our beloved Marvel heroes. Reimagining famous events from the films, from T'Challa becoming the famous intergalactic mercenary Star-Lord to Tony Stark being saved by Killmonger after being ambushed by the Ten Rings in Afghanistan, Marvel is not one to shy away from flipping the script. Expect many of your favorite Marvel actors to reprise their roles in this animated show.
The Falcon and the Winter Soldier (2021)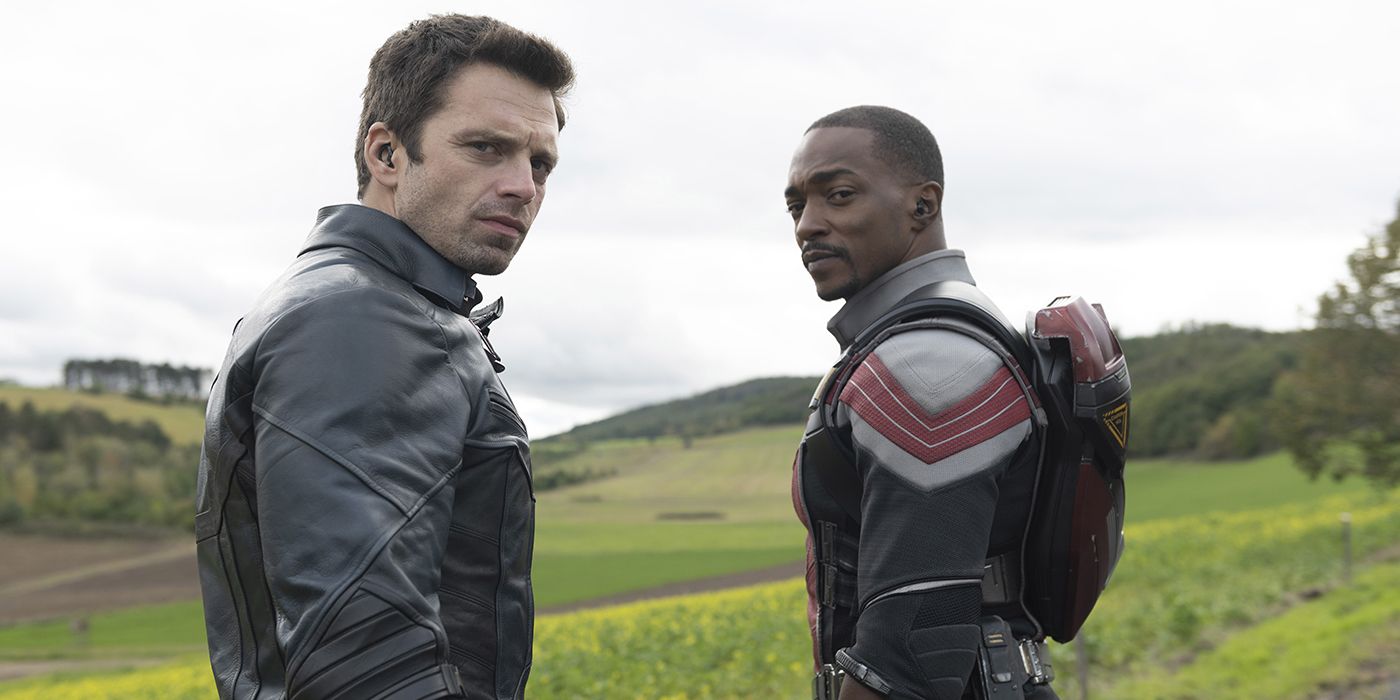 Creator: Malcolm Spellman | Run Time: 49–60 minutes
Cast: Sebastian Stan, Anthony Mackie, Wyatt Russell, Emily VanCamp, Daniel Brühl, Erin Kellyman
Heavy is the head that wears the crown. The Falcon and the Winter Soldier picks up six months after Sam Wilson (Anthony Mackie), aka the Falcon, is handed the mantle of Captain America. With the shield in hand, the former military-trained pararescueman confronts his new identity, responsibilities, and the implications of a Black man being given that mantle. Sam needs to think quickly because a group of anti-patriots, aided by a re-creation of the Super Soldier Serum, are wreaking havoc on the streets. However, the Falcon is not alone. Bucky Barnes (Sebastian Stan), Captain America's best friend during the war and an enhanced soldier known as the Winter Soldier, enters the picture. Although his assassination days are over, his trauma continues to lurk. But working together shouldn't be too difficult: so long as the two hotheads are patient with each other.
Daredevil (2015-2018)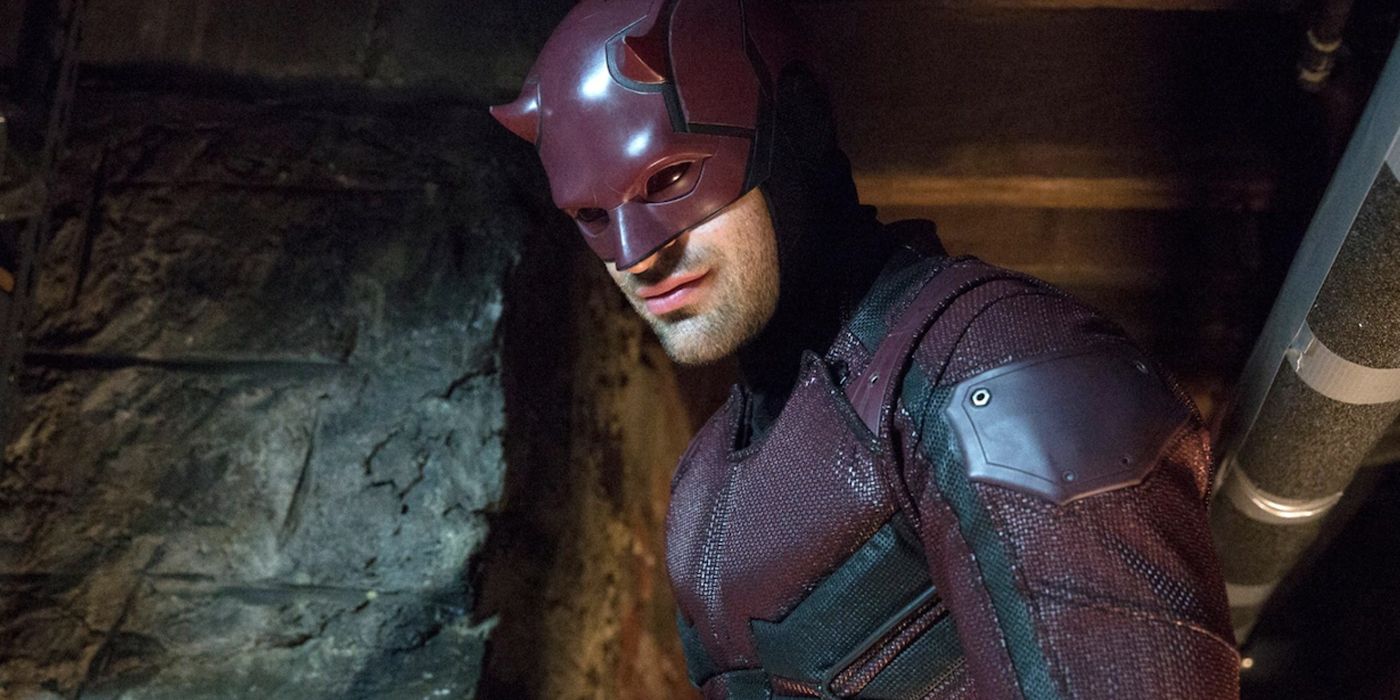 Creator: Drew Goddard | Run Time: 46–61 minutes
Cast: Charlie Cox, Deborah Ann Woll, Vincent D'onofrio
Daredevil follows Matt Murdock (Charlie Cox), a lawyer during the day who was blinded as a young boy. Despite his inability to see, Matt's other senses are enhanced to the point where he fights crime at night as Daredevil. Under his disguise, Matt unravels a conspiracy of the criminal underworld tucked underneath the streets of New York City. With appearances by Frank Castle / Punisher (Jon Bernthal) and Elektra Natchios (Élodie Yung), the plot of Daredevil crosses over other shows produced by Marvel. While the masked vigilante always has the best intentions at heart, sometimes it clashes with his morals as a professional lawyer. At the end of the day, all he wishes to do is save people.
A.K.A. Jessica Jones (2015-2019)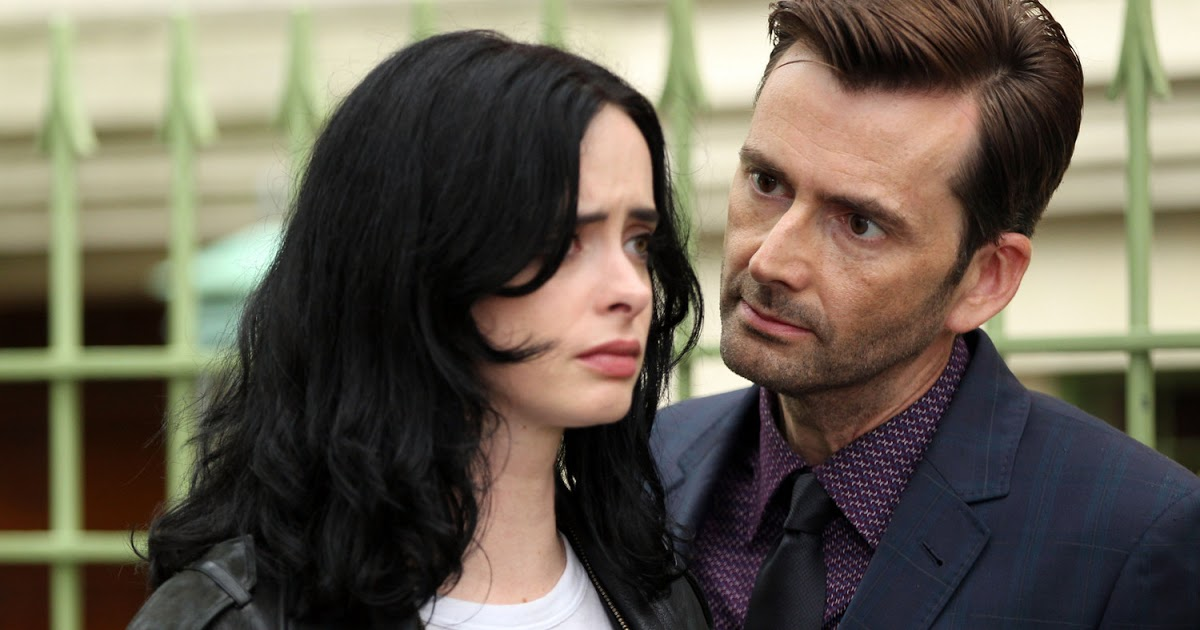 Creator: Melissa Rosenberg | Run Time: 44–56 minutes
Cast: Krysten Ritter, Mike Colter, Rachael Taylor, David Tennant
Not every hero has a happy ending – such is the case in A.K.A Jessica Jones. Take Jessica Jones (Krysten Ritter) for instance. After her brief and disastrous experience as a superhero, she has been trying to put her life back together as a private detective in Hell's Kitchen, New York City. She is bitter, sarcastic, and has a bad temper. Despite being plagued by self-doubt and PTSD, she uses her extraordinary powers to help those in need, especially if they are willing to pay her. The story takes a dark turn when she is hired to find a missing girl and discovers that she may have been brainwashed. To make matters worse, her worst nightmare comes true when Kilgrave, the villain who once made her kill against her will, reappears.
Agents of S.H.I.E.L.D. (2013-2020)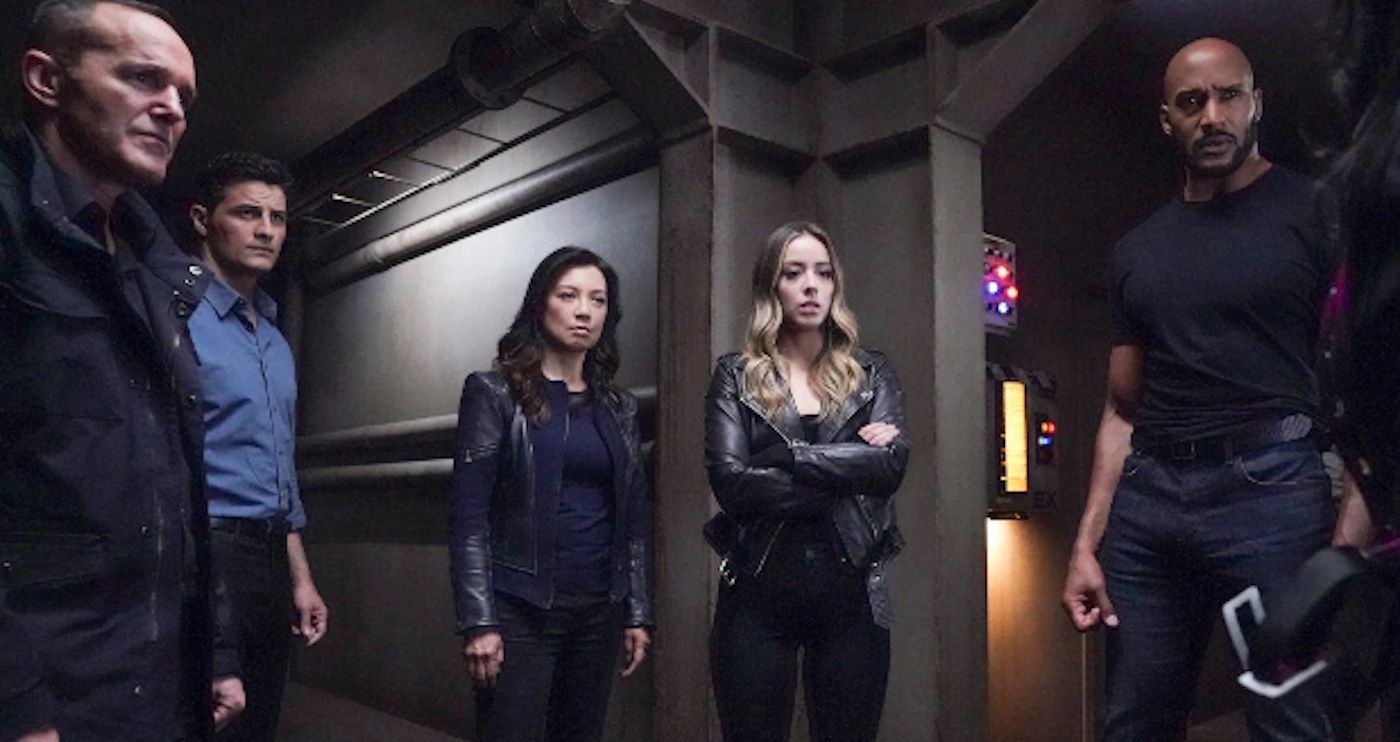 Creator: Joss Whedon, Jed Whedon, Maurissa Tancharoen | Run Time: 41–44 minutes
Cast: Clark Gregg, Ming-Na Wen, Brett Dalton
After the Battle of New York, the world has been forever altered. It is now aware of not only the Avengers but also the powerful threats that require their help and more. Agents of S.H.I.E.L.D. follows Agent Phil Coulson (Clark Gregg) of the Strategic Homeland Intervention, Enforcement and Logistics Division as he puts together a top-secret team to tackle unusual cases. Although the show comes packaged in an aesthetic reminiscent of a mid-budget action series, the shows constantly ups the ante with its narrative as each season progresses, introducing more strange situations and even more formidable supervillains. Additionally, the series showcases impressive character growth as each season progresses.
The Punisher (2017-2019)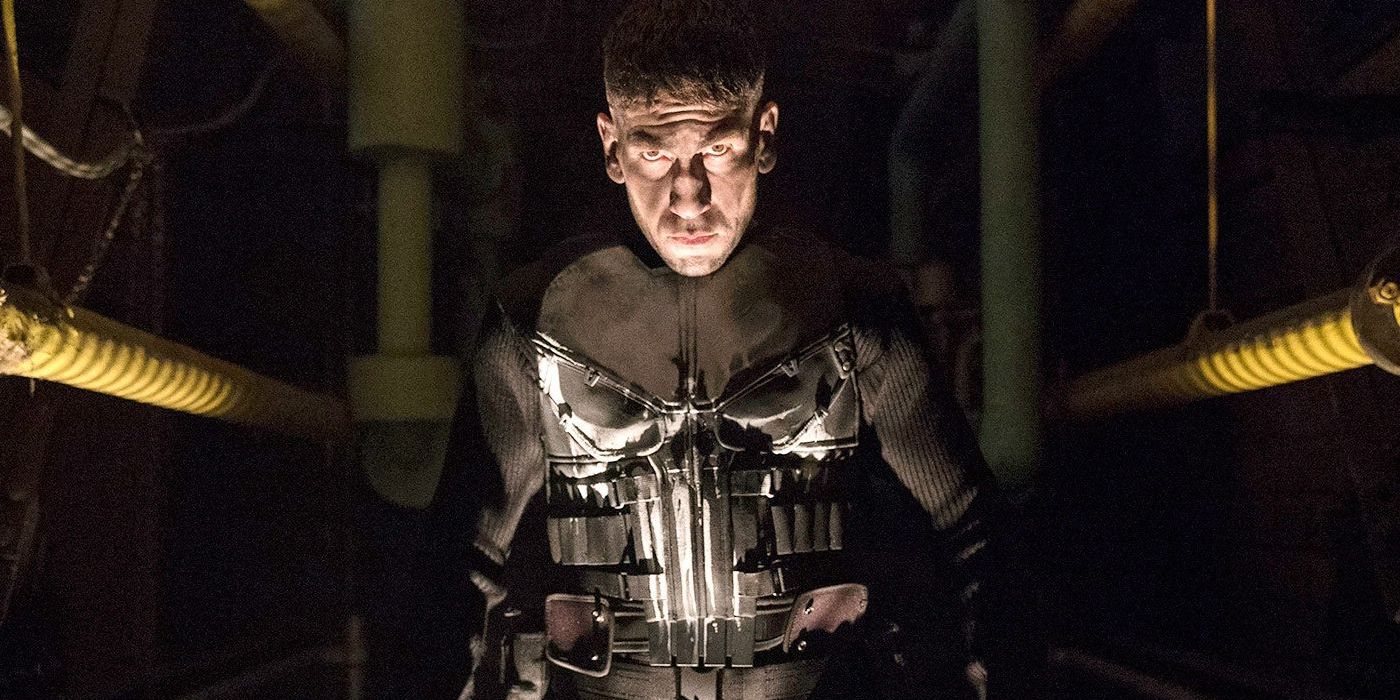 Creator: Steve Lightfoot | Run Time: 49–58 minutes
Cast: Jon Bernthal, Ebon Moss-Bachrach, Ben Barnes
The Punisher depicts the story of Frank Castle (Jon Bernthal), a vigilante who is determined to take down the criminal underworld by any means necessary, no matter how deadly the consequences may be. After seeking retribution for the loss of his wife and children, Frank uncovers a deeper conspiracy that extends beyond New York's criminal underworld. Now known as The Punisher, he sets out to uncover the truth about injustices that go beyond just his family. As Bernthal puts it, The Punisher is a grieving, angry father and husband who lives in a world of darkness, loss, and pain. The series not only showcases Frank's brutal and military-style combat but also delves into the reasons behind his pain and violent actions. Goes to show that heroes are human too.
Runaways (2017-2019)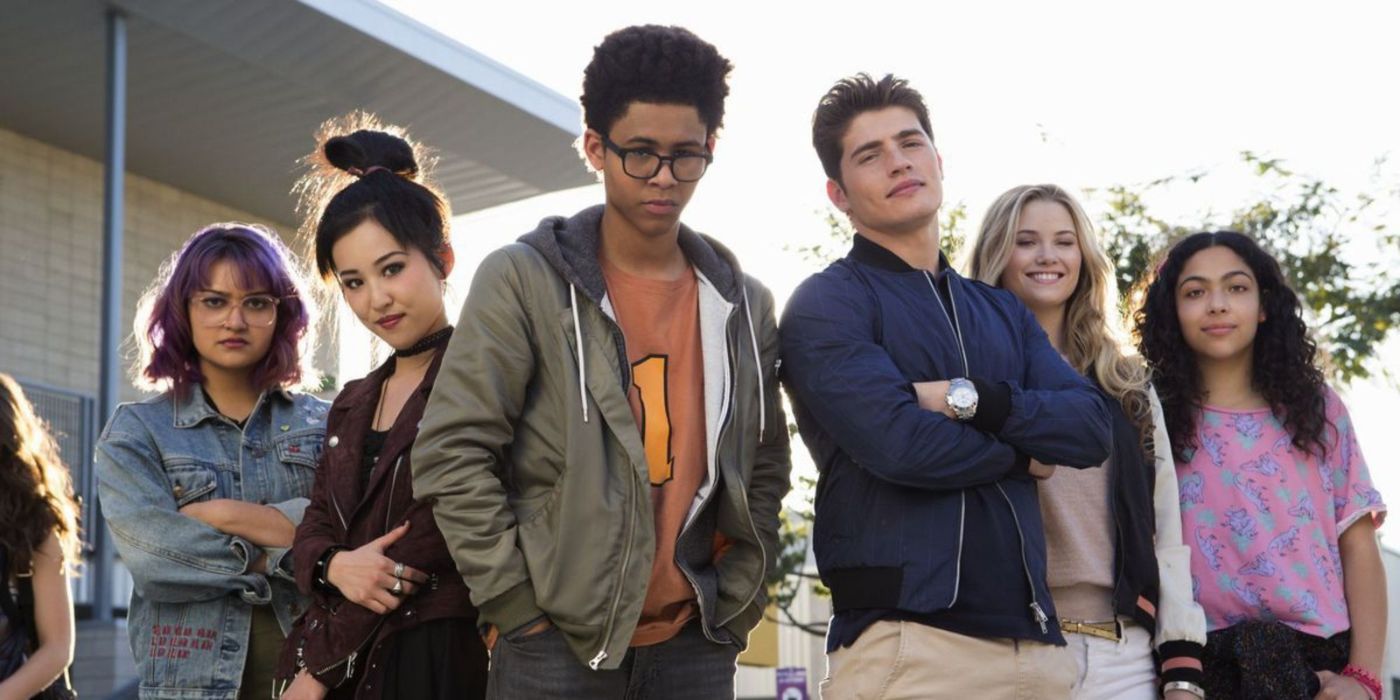 Creator: Josh Schwartz, Stephanie Savage | Run Time: 43–54 minutes
Cast: Rhenzy Feliz, Lyrica Okano, Virginia Gardner, Ariela Barer, Gregg Sulkin, Allegra Acosta
Runaways follows a group of six teenagers from the Marvel universe – Nico Minoru (Lyrica Okano), Karolina Dean (Virginia Gardner), Molly Hernandez (Allegra Acosta), Chase Stein (Gregg Sulkin), Alex Wilder (Rhenzy Feliz), and Gertrude Yorkes (Ariela Barer) – who uncover the shocking truth that their parents are members of a notorious super-villain organization known as The Pride. Fearing for their safety, the teens flee their homes and begin to build a new family with each other. Although the characters in the show may initially seem to fit stereotypical teenage archetypes (such as The Jock, The Goth, and The Riot Grrl), as the series progresses, viewers get to see the unique powers and strengths each of them possesses. The dynamics of the group are also explored, including the ups and downs they face as they navigate the dangers posed by their own parents.
Luke Cage (2016-2018)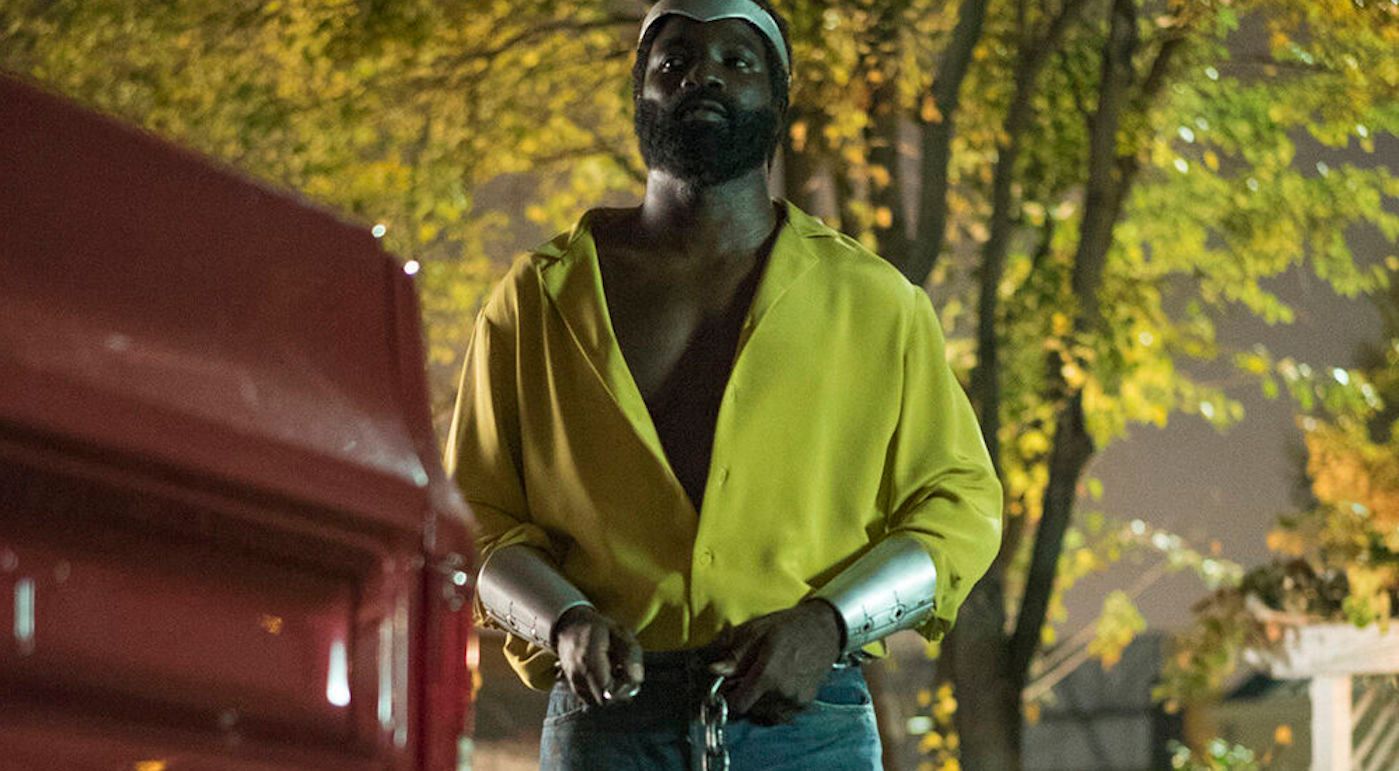 Creator: Cheo Hodari Coker | Run Time: 44–69 minutes
Cast: Mike Colter, Mahershala Ali, Simone Missick
Luke Cage features Mike Colter as the titular character Luke Cage, a former convicted criminal with exceptional strength and impenetrable skin who uses his abilities to combat crime and corruption. A failed experiment turned Luke into a superhuman, and he became a wanted man. He's looking for a fresh start in Harlem, but his past soon catches up to him and he must face challenges that test his character as he fights for the future of his city. Despite his efforts to stay out of the spotlight, Luke becomes a hero and icon in the neighborhood but finds himself facing a new challenge that blurs the line between being a hero and a villain. Colter's portrayal of Luke is noteworthy as he portrays a man who is aware of his powers and the consequences that come with them, yet struggles to do what is right even when it is not the easiest option. Torn between his responsibilities and the potential harm they may cause, Luke Cage redefines what it means to be a superhero.
Agent Carter (2015-2016)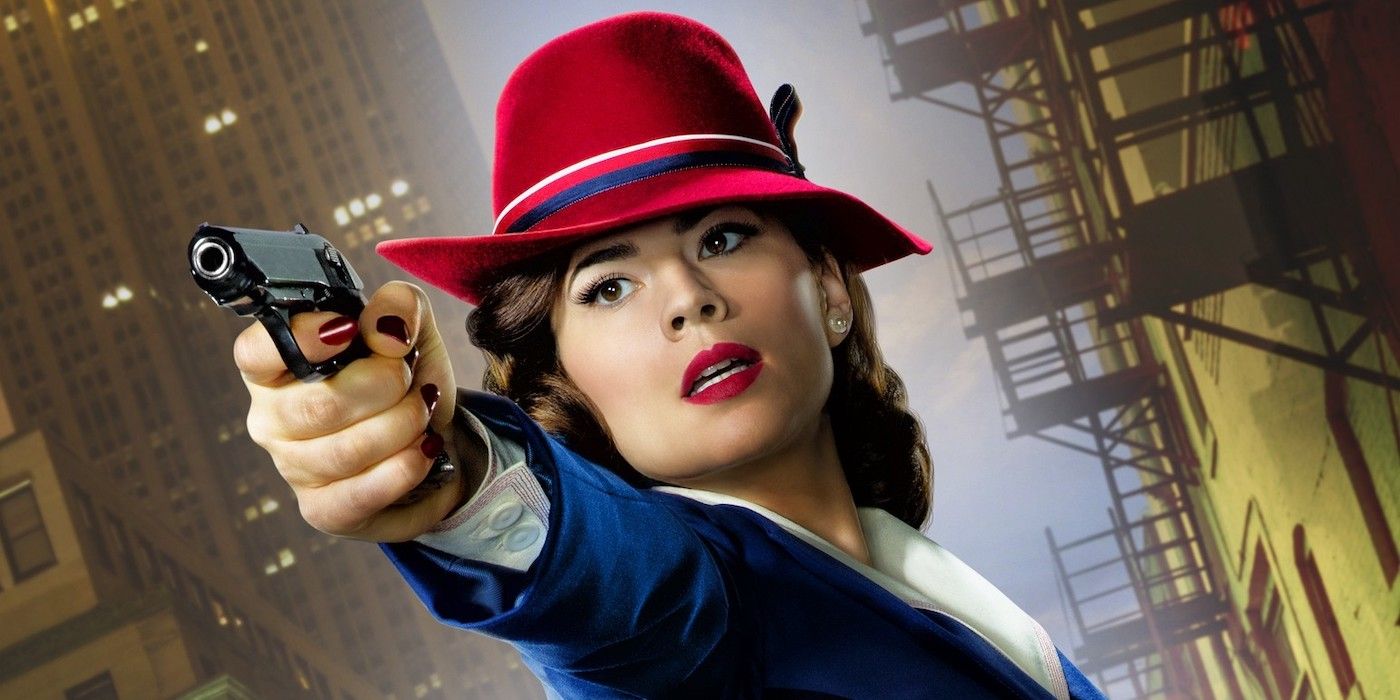 Creator: Christopher Markus, Stephen McFeely | Run Time: 41–43 minutes
Cast: Hayley Atwell, Dominic Cooper, James D'Arcy, Chad Michael Murray
Captain America wouldn't exist in the first place without the one and only Peggy Carter (Hayley Atwell). Set in 1946, Agent Carter follows Peggy as she navigates her daily work as an administrative agent for the Strategic Scientific Reserve (SSR) in New York City while secretly assisting Howard Stark (Dominic Cooper), who is falsely accused of providing dangerous weapons to America's enemies. With the help of Stark's butler, Edwin Jarvis, Peggy sets out to uncover the truth and remove the weapons. As the series progresses, Peggy takes on increasingly complex missions, including battling the dangers posed by the Secret Empire during the post-World War II Atomic Age. Despite being an SSR agent who is often stuck doing paperwork, Peggy's greatest asset is the fact that she is often underestimated by others, and she cleverly uses this to her advantage.
She-Hulk: Attorney at Law (2022)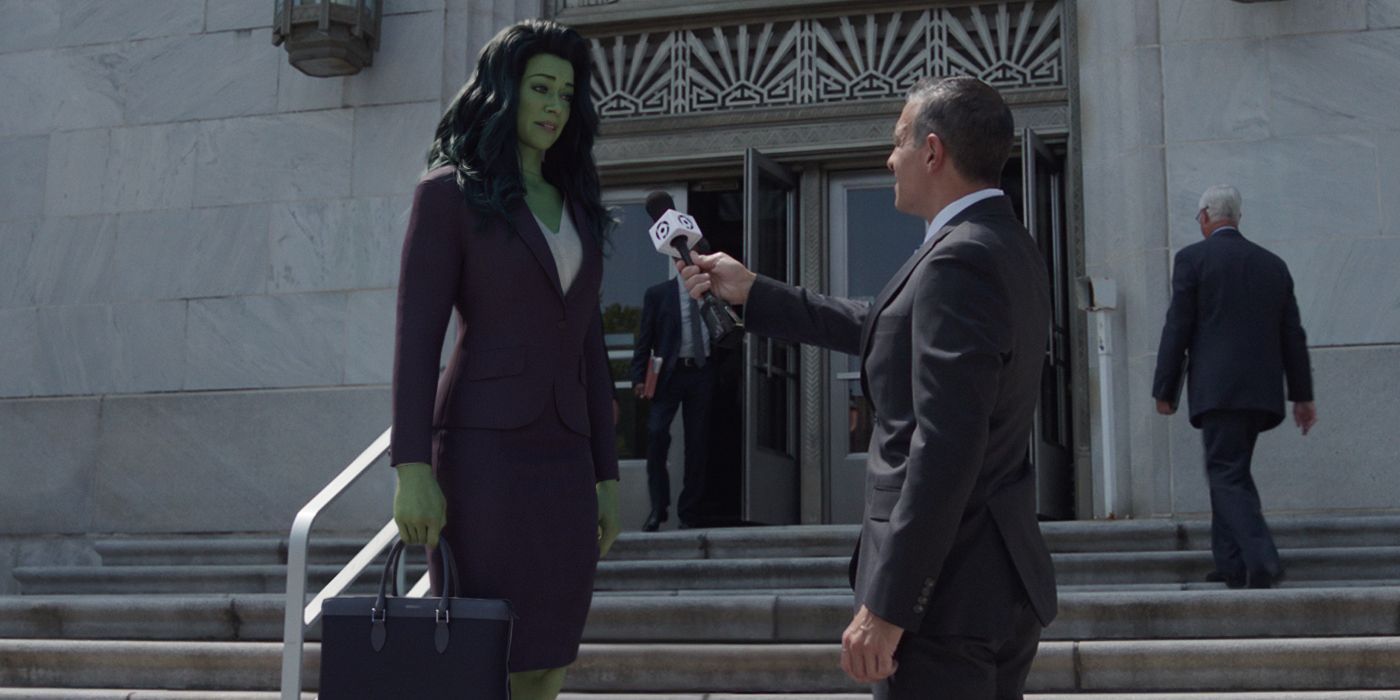 Creator: Jessica Gao | Run Time: 30–38 minutes
Cast: Tatiana Maslany, Jameela Jamil, Ginger Gonzaga, Mark Ruffalo
She-Hulk: Attorney at Law revolves around Jennifer Walters (Tatiana Maslany), who works as a lawyer for the law firm Goodman, Lieber, Kurtzberg & Holliway (GLK&H) and specializes in cases involving superheroes. It just so happens that Jennifer transforms into a powerful and large green version of herself, similar to her cousin Bruce Banner (Mark Ruffalo), after being accidentally exposed to his blood. Unlike most superhero narratives, Jennifer does not want her newfound abilities and Maslany notes that the duality of her character occupying two different bodies, particularly in a society obsessed with a woman's appearance, provides a unique and nuanced commentary. The show offers a more intimate look into Jennifer's emotional and mental state as she adjusts to the unexpected addition of superpowers to her otherwise well-rounded life.
Source: https://dominioncinemas.net
Category: Disney+