Need a little pick-me-up? Time to break out a good comedy movie, and fortunately, Prime Video has a pretty solid stock of funny films hiding in their catalog to make sure you keep the laughs coming. From comedy classics to recent favorites, forgotten gems, rom-coms, spy spoofs, and the latest hits to land on the streaming service, we've hand-picked the best and funniest comedies on Prime Video right now to help you find the feel-good time you're looking for.
For more recommendations, check out our lists of the best movies and shows on Prime Video.
Editor's note: This article was updated August 2023 to include Uptown Girls.
RELATED: The Best Comedy Series & TV Shows on Prime Video Right Now
His Girl Friday (1940)
Run Time: 1 hr 32 min | Director: Howard Hawkes
Cast: Cary Grant, Rosalind Russell, Ralph Bellamy, Gene Lockhart, Porter Hall, Cliff Edwards
Arguably the benchmark for screwball comedies, the classic romantic comedy His Girl Friday stars Cary Grant as a veteran newspaper editor who learns his ex-wife and star reporter, Hildy (Rosalind Russell), is engaged to a new man. Intent on winning her back, he convinces Hildy to chase down one last story together and the duo, obviously, rekindle their love amidst the comedic antics and unfolding mystery. It's a cracking comedy classic, still magnetic with the old school movie star charisma of Grant and Russell, and Howard Hawkes' legendary filmmaking command. –Haleigh Foutch
Uptown Girls (2003)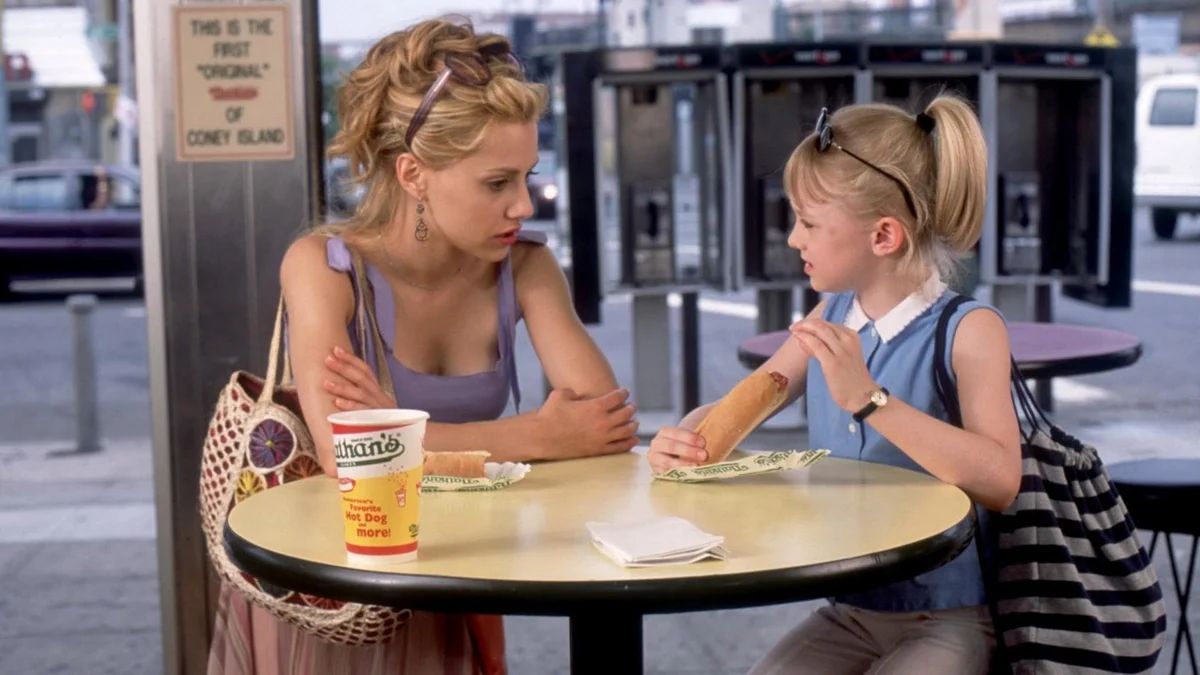 Run Time: 1 hr 32 min | Director: Boaz Yakin
Cast: Brittany Murphy, Dakota Fanning, Heather Locklear, Donald Faison, Jesse Spencer.
Brittany Murphy (Sin City) and Dakota Fanning (The Alienist) co-star in the comedy Uptown Girls, an adorable film about growing up, from director Boaz Yak (Remember the Titans). In Uptown Girls, Murphy plays Molly, a carefree and entitled adult woman whose circumstances change, forcing her to get a job as a nanny for Ray (Fanning), a precocious, super serious young girl who seems to have skipped having her own childhood. Written by Julia Dahl, Mo Ogrodnik, and Lisa Davidowitz, Uptown Girls diligently approaches themes of maturity, family, and class. – Yael Tygiel
Game Night (2018)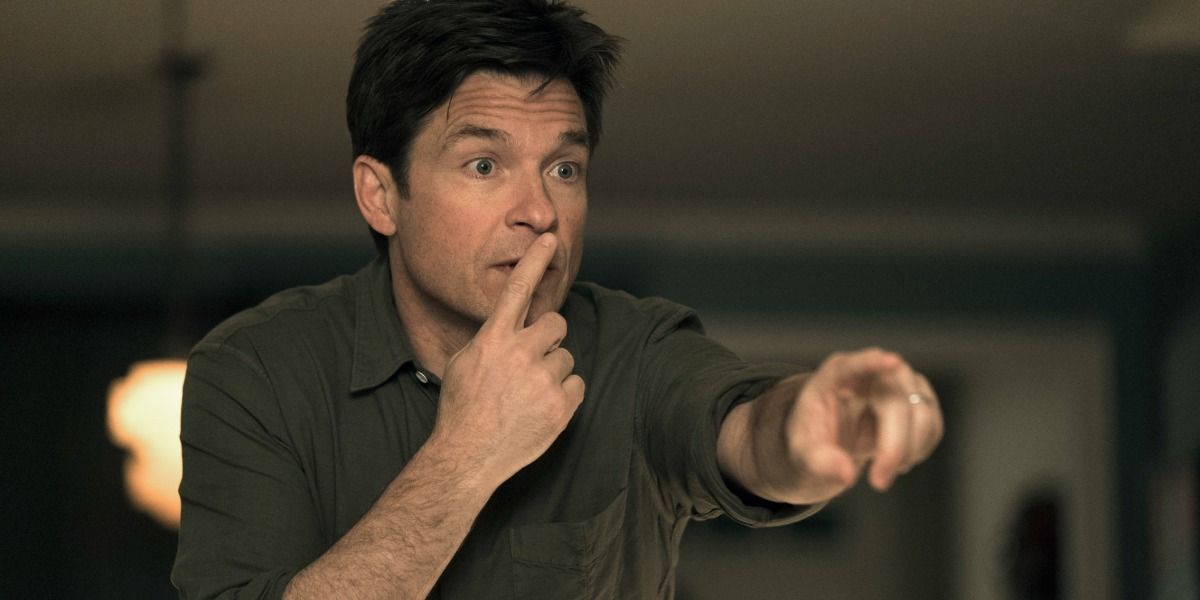 Run Time: 1 hr 40 min | Director: John Francis Daley, Jonathan Goldstein
Cast: Jason Bateman, Rachel McAdams, Kyle Chandler, Sharon Horgan, Lamorne Morris
Even with a seemingly basic premise, Game Night is a hilarious comedy about a group of friends whose regular game night becomes more than they bargained for. Starring Jason Bateman (Thunder Force) and Rachel McAdams (Wedding Crashers) as a competitive couple, Game Night throws these board game lovers and their friends into an unexpected life-threatening mystery. Exploding with fights, action sequences, and raunchy humor, Game Night playfully twists and turns with ease and excitement. Co-starring Kyle Chandler (Slumberland), Sharon Horgan, and Lamorne Morris, Game Night is a great watch with wine and popcorn. – Yael Tygiel
The People We Hate at the Wedding (2022)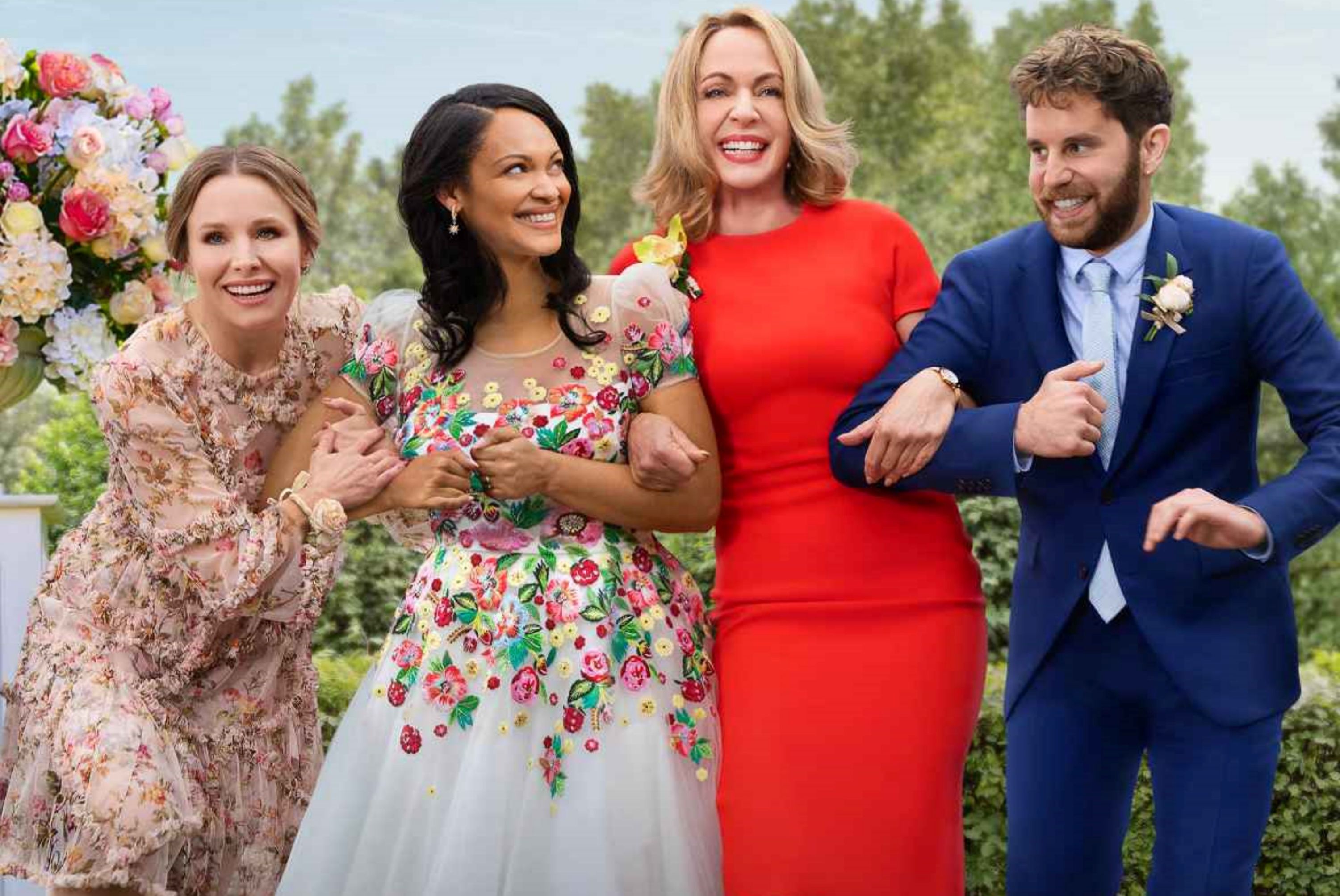 Run Time: 1 hr 39 min | Director: Claire Scanlon
Cast: Allison Janney, Ben Platt, Kristen Bell, Cynthia Addai-Robinson
The People We Hate at the Wedding is one of the most hilarious, delightful, and raunchy-leaning comedies of the year. Written by Lizzie Molyneux-Logelin and Wendy Molyneux (The Great North), the movie features an all-star cast led by icon Allison Janney (Lou) as the matriarch of the fun and dysfunctional family. She's supported by her children, played by Ben Platt (Dear Evan Hanson), Kristen Bell (The Good Place), and their half-sister played by Cynthia Addai-Robinson (The Lord of the Rings: The Rings of Power). The People We Hate at the Wedding tells the story of scattered relatives as they reunite for the ceremony in England. Bursting with humor, romance, and a hint of heart, The People We Hate at the Wedding is the perfect movie to watch with your own family. – Yael Tygiel
Shotgun Wedding (2022)
Run Time: 1 hr 40 min | Director: Jason Moore
Cast: Jennifer Lopez, Josh Duhamel, Lenny Kravitz, Jennifer Coolidge, Cheech Marin
Jennifer Lopez stars opposite Josh Duhamel in Shotgun Wedding, an explosively fun film from the director of Pitch Perfect, Jason Moore. In Shotgun Wedding, Lopez and Duhamel play an engaged couple whose idyllic destination wedding is disrupted when pirates take their friends and family hostage. Feeling like an amalgamation of recent films, blending the action and adventure of Sandra Bullock's The Lost City with the charming romance of Lopez's recent hit Marry Me, Shotgun Wedding is a traditionally structured yet adorably lively date night film highlighted by the all-star supporting cast of Jennifer Coolidge (The White Lotus), Lenny Kravitz, and Cheech Marin. – Yael Tygiel
see more : Best Sci-Fi Movies on Amazon Prime Video Right Now (August 2023)
Catherine Called Birdy (2022)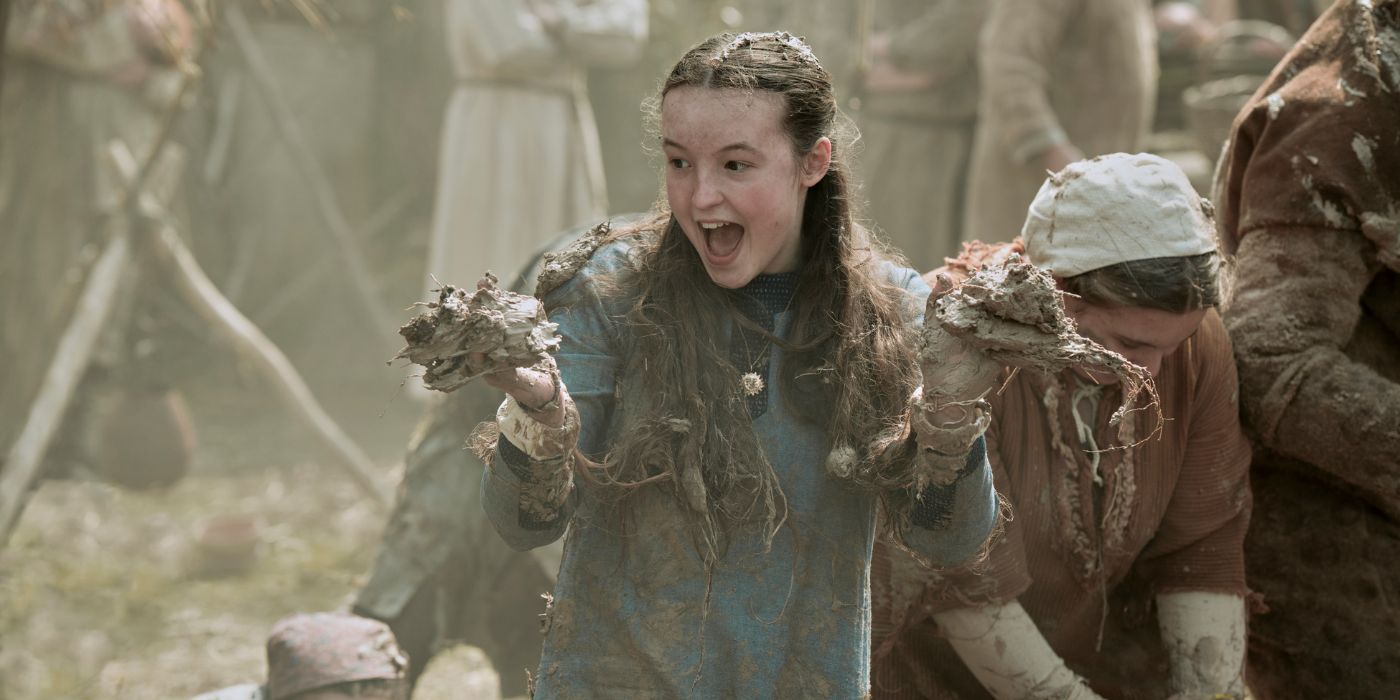 Run Time: 1 hr 48 min | Director: Lena Dunham
Cast: Bella Ramsey, Billie Piper, Andrew Scott
Based on the novel of the same name, Lena Dunham's adaptation of Catherine Called Birdy is a charming coming-of-age comedy ideal for any adolescent girl. Catherine Called Birdy sees Game of Thrones breakout star Bella Ramsey as the titular character, a young woman in Medieval England whose father, played by Fleabag's Andrew Scott, attempts to deal with his growing debts by marrying her off to the highest bidder. Scott's portrayal of the gambling drunkard is tame, especially for a Dunham production, allowing Catherine Called Birdy to appeal to younger audiences. Featuring a supporting cast that includes Doctor Who alum Billie Piper as Catherine's mother and the always enchanting Sophie Okonedo enriches the Catherine Called Birdy story. – Yael Tygiel
Emergency (2022)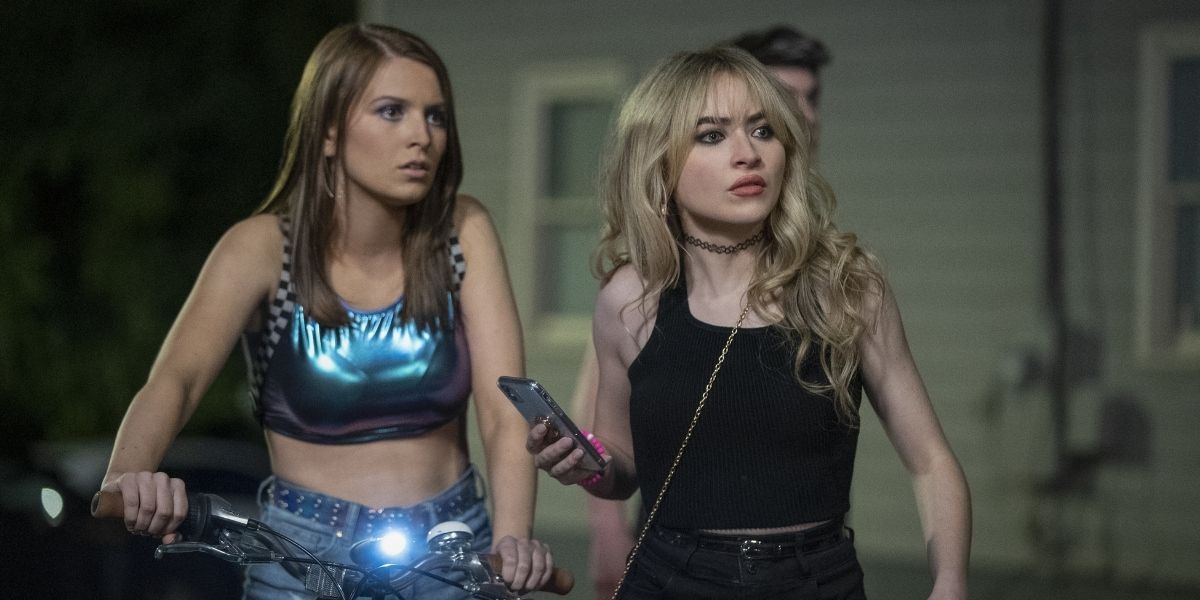 Run Time: 1 hr 45 min | Director: Carey Williams
Cast: RJ Cyler, Donald Elise Watkins, Sebastian Chacon, Sabrina Carpenter
Carey Williams directs Emergency, a critically acclaimed film that satirically approaches the delicate subject matter of race relations through a uniquely blended tense yet comedic prism blooming from expected tropes like the classic college party or road trip movie. With a refreshing script by K.D. Dávila, Emergency features Sabrina Carpenter and stars RJ Cyler, Donald Elise Watkins, and Sebastian Chacon as a group of college boys facing a suspenseful situation when they discover an unconscious white woman passed out in their home. Forced to handle the unexpected life-or-death situation, Emergency entertainingly follows as these young men embark on a terrifyingly heart-pumping journey. – Yael Tygiel
The Map of Tiny Perfect Things (2021)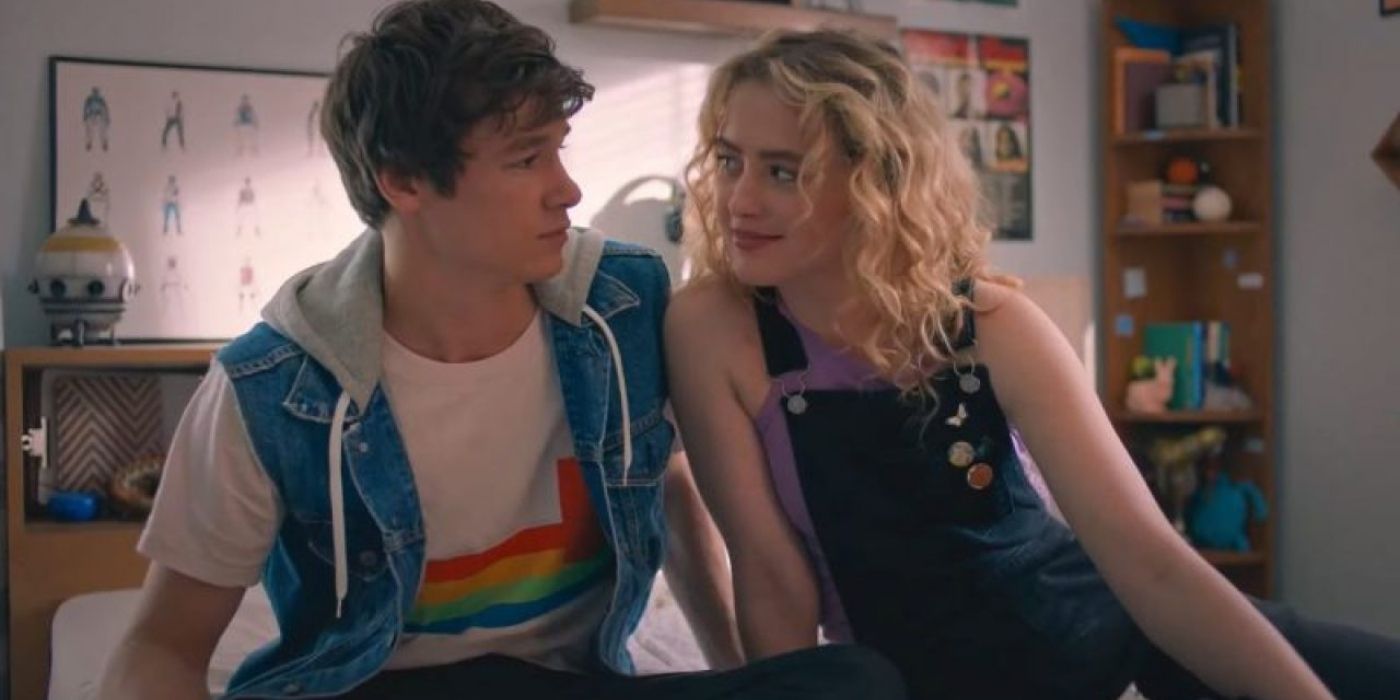 Run Time: 1 hr 38 min | Director: Ian Samuels
Cast: Kathryn Newton, Kyle Allen, Jermaine Harris, Anna Mikami
Lev Grossman (The Magicians) wrote the short story on which The Map of Tiny Perfect Things is based, and Ian Samuels brought the cinematic version to life. The Map of Tiny Pretty Things stars Kyle Allen (The Greatest Beer Run Ever) as Mark, a teenager stuck in a time loop that only he and a mysterious girl named Margaret (Kathryn Newton) are aware of. Through the fantastical journey, The Map of Tiny Pretty Things reveals a charming romantic movie with a hint of science-fiction that captures the audience with a heartwarming and sweet story. – Yael Tygiel
My Best Friend's Exorcism (2022)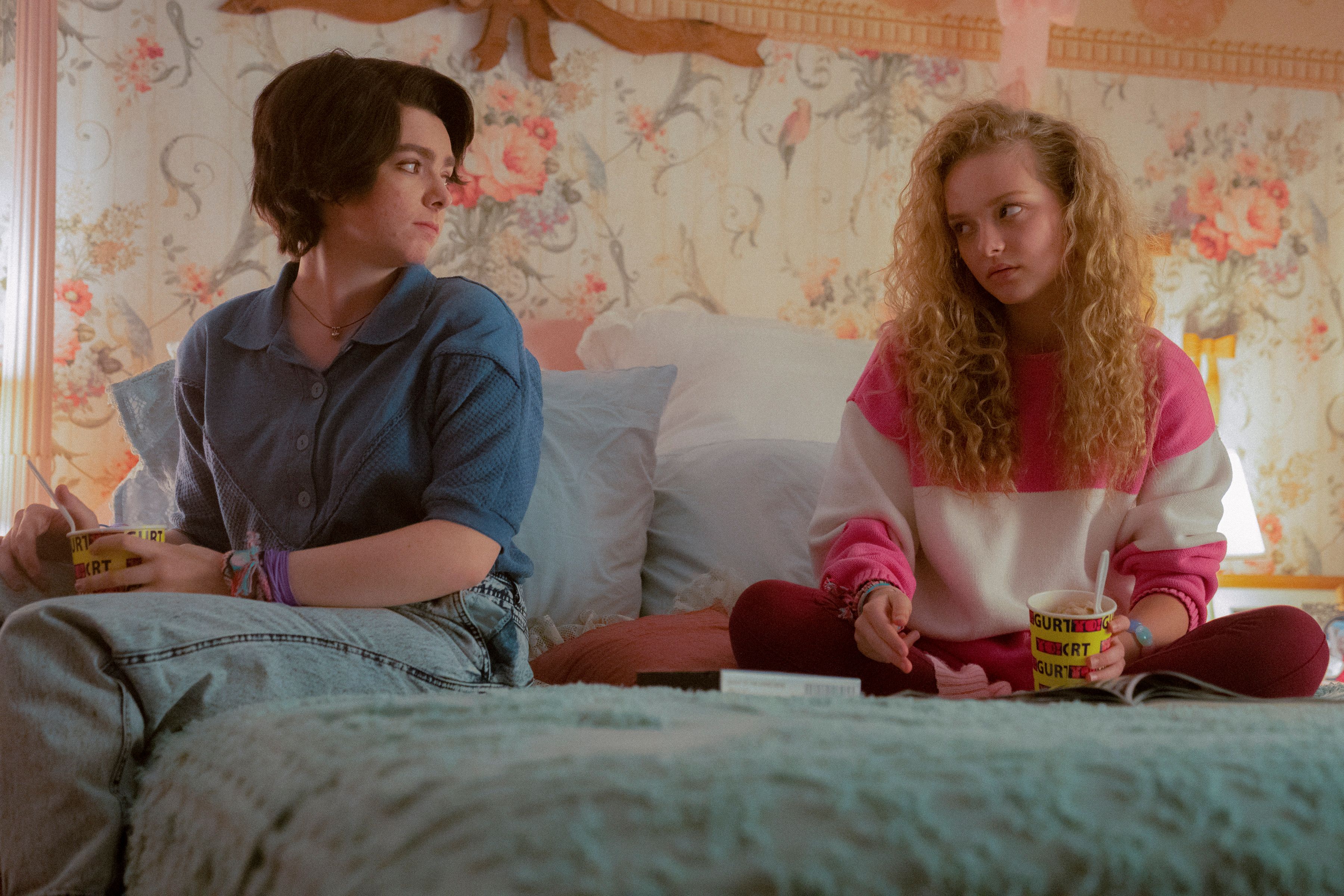 Run Time: 1 hr 37 min | Director: Damon Thomas
Cast: Elsie Fisher, Amiah Miller, Christopher Lowell, Rachel Ogechi Kanu
With an unexpectedly similar premise to Jennifer's Body, My Best Friend's Exorcism stars Elsie Fisher (Castle Rock) and Amiah Miller (War for the Planet of the Apes) as Abby and Gretchen, two teens in the 1980s who must confront and purge a demon possessing Gretchen's body. Damon Thomas (Killing Eve) directs this oddball horror comedy, showcasing the incredible talent of Miller, who performs remarkably as both an immature teen girl as well as a supernatural creature. Based on Grady Hendrix's novel, My Best Friend's Exorcism is a quirky comedy that glides seamlessly between teen humor and terrifying horror. – Yael Tygiel
Captain Fantastic (2016)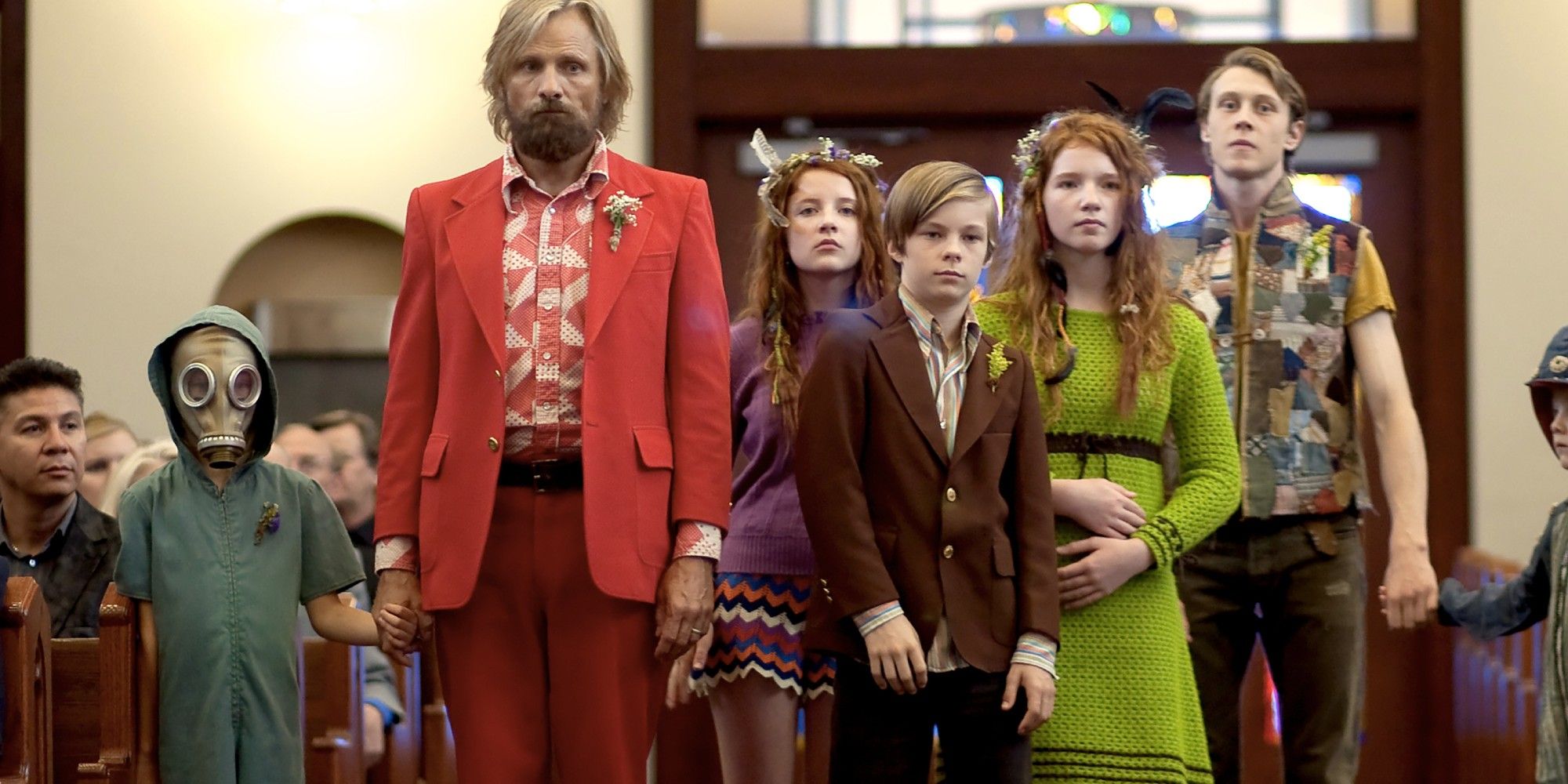 Run Time: 1 hr 58 min | Director: Matt Ross
Cast: Viggo Mortensen, Frank Langella, Kathryn Hahn, Steve Zahn, Missi Pyle
Written and directed by Matt Ross, Captain Fantastic is a touching story about Ben, a father (Viggo Mortensen) who raises his children in an isolated wilderness distanced from the modern world in hopes of making them better people. Sparring with Mortensen on screen is legendary actor Frank Langella (The Trial of the Chicago 7) as Ben's father-in-law, grandfather to the children being educated away from civilization. Through nearly two hours of open spaces and often intense dialogue, Captain Fantastic is a uniquely spirited film that pierces through the harsh realities of family while triumphantly radiating comedy. – Yael Tygiel
Everybody's Talking About Jamie (2021)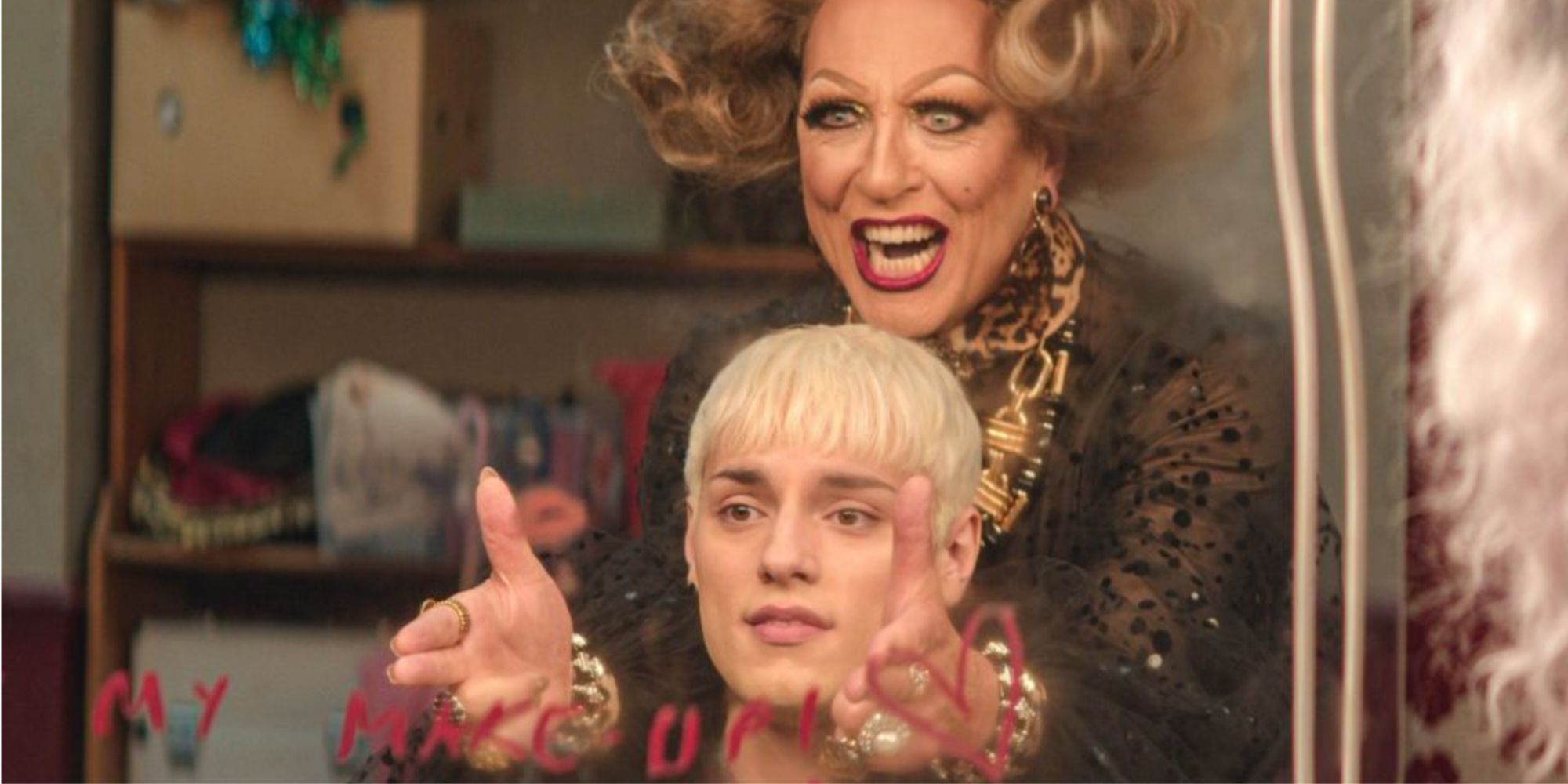 Run Time: 1 hr 55 min | Director: Jonathan Butterell
Cast: Max Harwood, Richard E. Grant, Sarah Lanchashire, Shobna Gulati
If you're looking for a musical that hasn't been performed to death by every community theater and kid's group in your area, look no further than Everybody's Talking About Jamie, adapted from the stage show of the same name. The film not only features a standout performance from Max Hardwood as Jamie, a young gay man struggling to fit in at his English private school, but also a hilarious supporting performance from Richard E. Grant as retired drag queen Loco Chanelle, who takes young Jamie under his wing to teach him just what being a drag queen is all about. The film is filled with heartwarming performances and toe-tapping musical numbers, making for a perfect movie night with the kids or just with your friends. – Maggie Boccella
Uncle Frank (2020)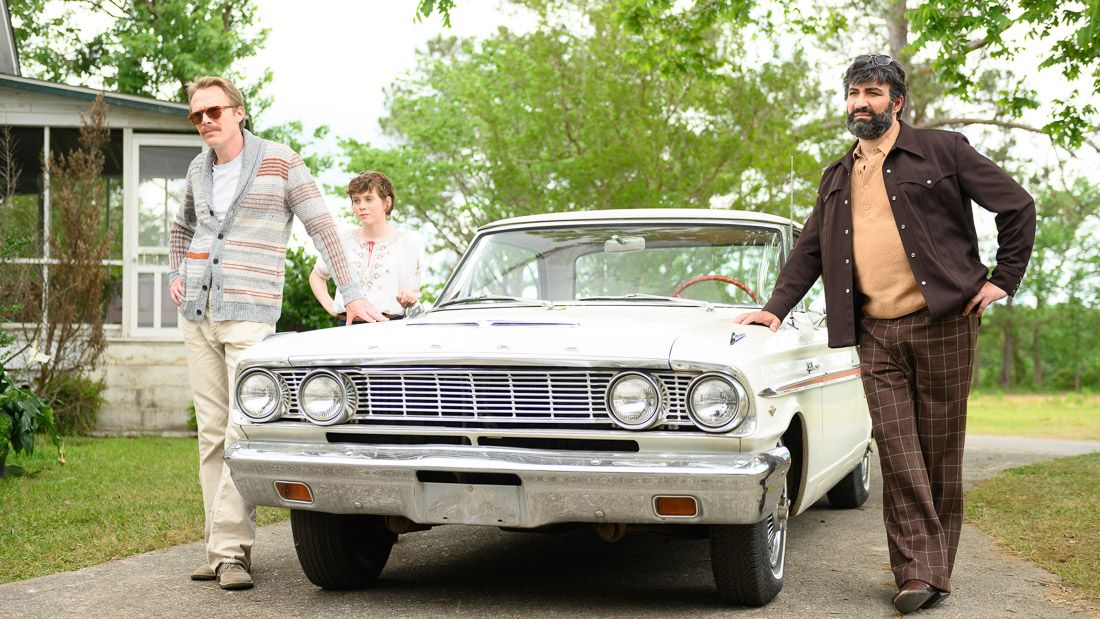 Run Time: 1 hr 35 min | Director: Alan Ball
Cast: Paul Bettany, Sophia Lillis, Peter Macdissi, Judy Greer, Steve Zahn, Lois Smith, Margo Martindale, Stephen Root
Paul Bettany gives one of the best performances of his career in Alan Ball's sensitive road trip comedy. Set during the social stigma of the 1970s, Uncle Frank follows the closeted college professor Frank Bledsoe (Bettany) as he takes a cross-country trip for the funeral of his father Mac (Stephen Root). He's accompanied by his spirited young niece Beth (Sophia Lillis) and his partner Wally (Peter Macdissi). Although the scenes of a younger Frank dealing with his father's homophobia are hard to watch, Uncle Frank is a mostly pleasant film about reconnecting with the past. Seeing Frank accepted by his family and friends makes the film a positive representation of LGBTQ+ relationships on screen. – Liam Gaughan
Heathers (1988)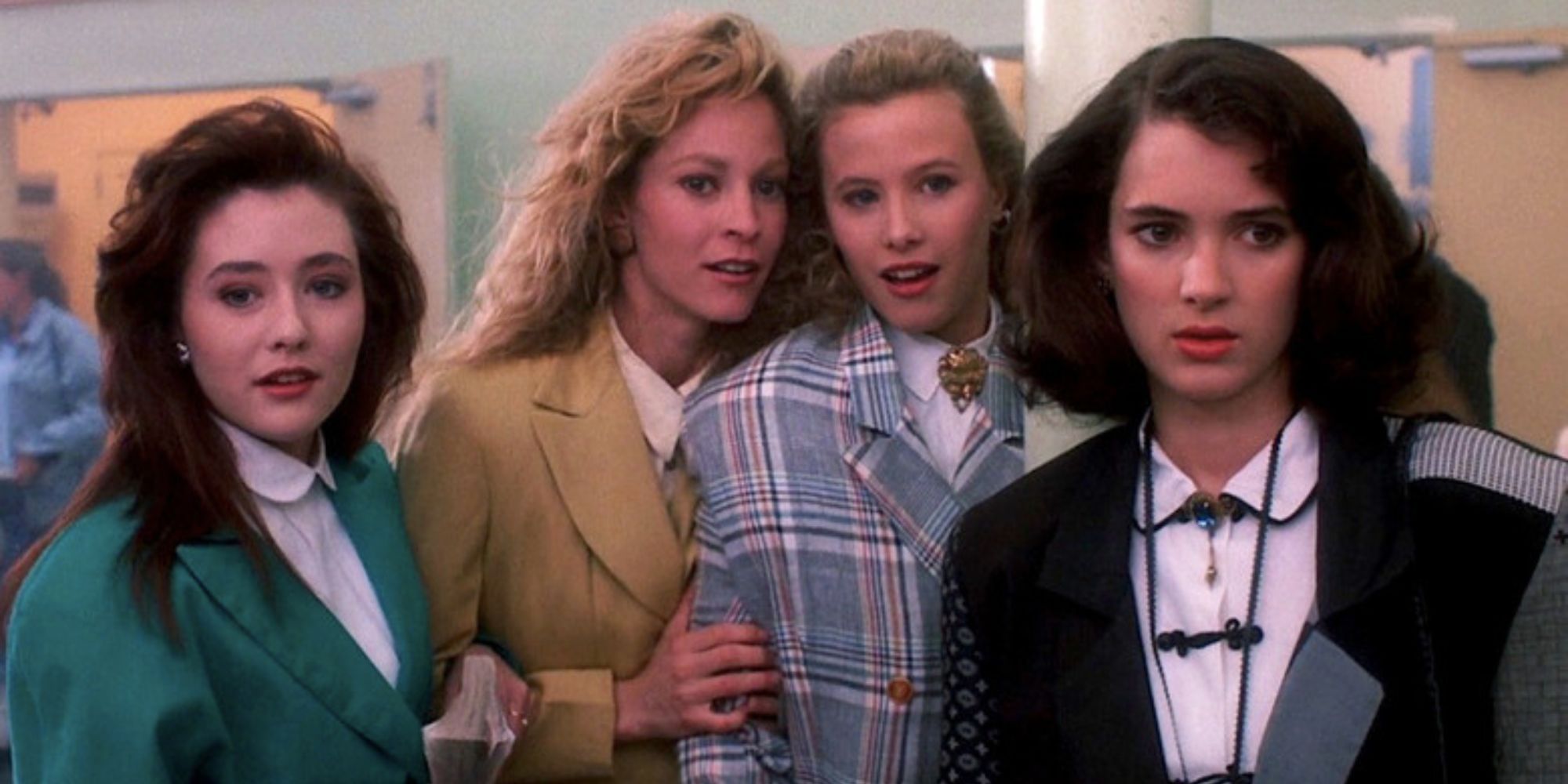 Run Time: 1 hr 43 min | Director: Michael Lehmann
Cast: Winona Ryder, Christian Slater, Shannen Doherty, Lisanne Falk, Kim Walker, Penelope Milford, Glenn Shadix
Before Heathers: The Musical introduced a new generation to Veronica Sawyer and the dangers of Jason Dean, Michael Lehmann's 1998 high school comedy took a deep dive into the murky, murdery depths of teen nihilism. Winona Ryder stars as Veronica, a quick-witted student desperate to escape the vapid clique of "Heathers" destroying her teen dream, who winds up in deadly territory when she teams with the stone-cold gorgeous school sociopath (Christian Slater) to get rid of them. Heathers is raucous and provocative, not to mention endlessly quotable, with depth of commentary on social hierarchy and the high school experience that make it such an iconic film. You don't have to look too hard to see how Heathers changed the teen move genre and inspired a wave of comedies to come; from Jawbreaker to Mean Girls, plenty of films carried on in the tradition of sharp-mouthed adolescents who play rough, but no one did it better or with more venom than Heathers. — Haleigh Foutch
Late Night (2019)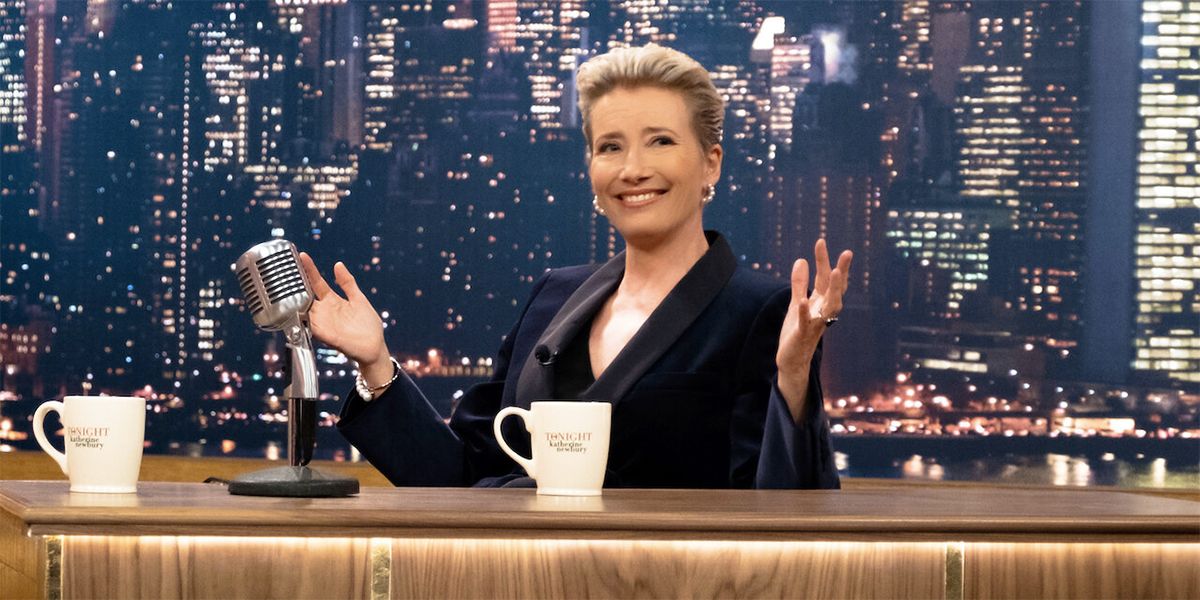 Run Time: 1 hr 42 min | Director: Nisha Ganatra
Cast: Mindy Kaling, Emma Thompson, Hugh Dancy, John Lithgow, Denis O'Hare, Reid Scott, and Amy Ryan
If you're a fan of behind-the-scenes Hollywood stories and romcoms, you'll probably like Late Night. The film follows a young woman (Mindy Kaling) who joins the all-male writing staff of a formerly famous but now in decline late night host, played by Emma Thompson. The idealistic young writer meets the cynicism of the host and her staff head on, as they try to turn the show around while other obstacles arise. It's sweet and fun and funny, but also surprisingly emotional as it reaches the end. Thompson delivers a terrific performance as a complex and powerful woman, and Kaling is charming as the naïve comedy newbie who idolizes her boss. – Adam Chitwood
What If (2013)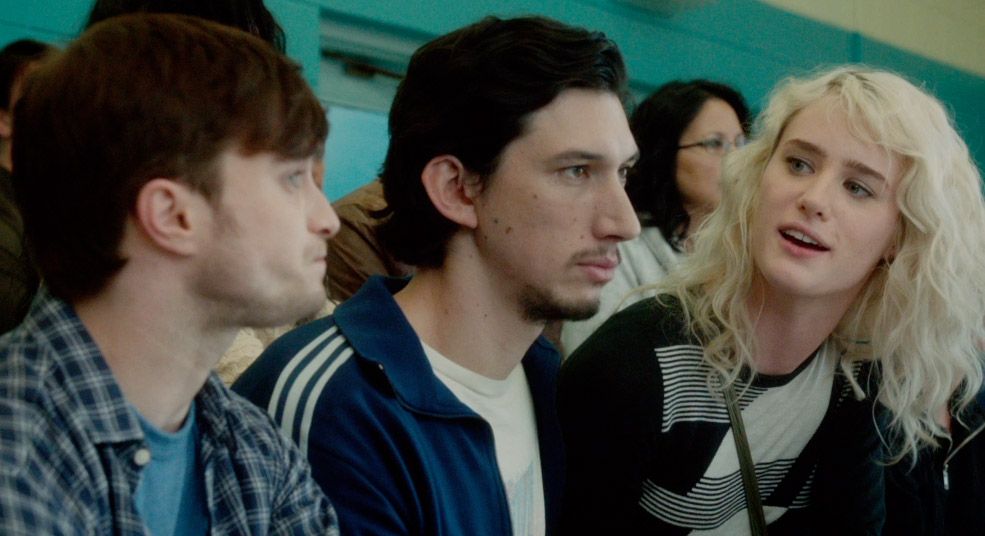 Run Time: 1 hr 42 min | Director: Michael Dowse
Cast: Daniel Radcliffe, Zoe Kazan, Adam Driver, Mackenzie Davis, Megan Park
You'd be hard-pressed to think of two more likable, amiable actors in the game than Daniel Radcliffe and Zoe Kazan, and their 2013 rom-com What If is every bit the easy-watching, feel-good love story you'd expect. The film takes an interesting if ultimately familiar spin on the genre starring Radcliffe as Wallace, a young man burned by a string of bad relationships who sparks up an instant friendship (and undeniable chemistry) with Chantry (Kazan) – who happens to live with her longtime boyfriend.‌ Together, they try to figure out what it means to be best friends with the person who might also be your soul mate. And they do it with a heck of a supporting duo in Adam Driver and Mackenzie Davis as a demonstrative, passionate couple who absolutely cannot keep their hands off of each other, a hilarious foil couple to Wallace and Chantry's abstinent love. Fun, sweet, and witty, it's a classic feel-good rom-com with an unbeatable cast. – Haleigh Foutch
The Big Sick (2017)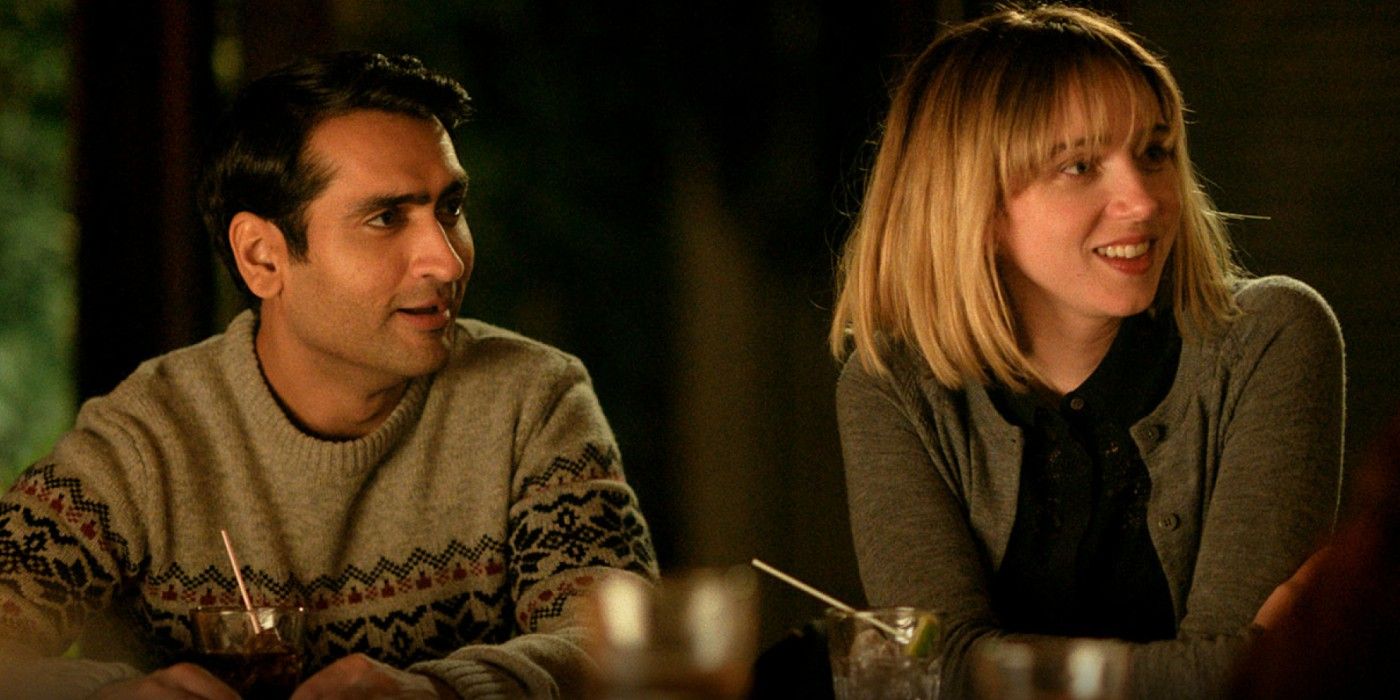 Run Time: 2 hr | Director: Michael Showalter
Cast: Kumail Najiani, Zoe Kazan, Holly Hunter, Ray Romano, Anupam Kher, Zenobia Shroff, Bo Burnham, Aidy Bryant
Kumail Nanjiani and Emily Gordon's real-life love story serves as inspiration for the most delightful romantic comedy in years in The Big Sick. Directed by Michael Showalter from a script by Nanjiani and Gordon, the film stars Nanjiani as himself and Zoe Kazan as Emily in the stranger-than-fiction story of two people falling in love despite clashing cultures, family expectations, and a mysterious life-threatening illness.
The story follows a standup comic (Nanjiani) who falls for a woman who heckles him (Kazan) at a show. He tries to hide the relationship from his parents, who expect a strictly traditional arranged marriage to a Muslim woman, but their romance faces an even greater hurdle when she falls into an inexplicable coma and he bonds with her parents (who you can't help but fall in love with thanks to the performances from Ray Romano and Holly Hunter). Bursting with heart and earnest good nature, The Big Sick is a witty and charming exploration of love, commitment and family, and it's a bonafide crowd-pleaser to boot. — Haleigh Foutch
Brittany Runs a Marathon (2019)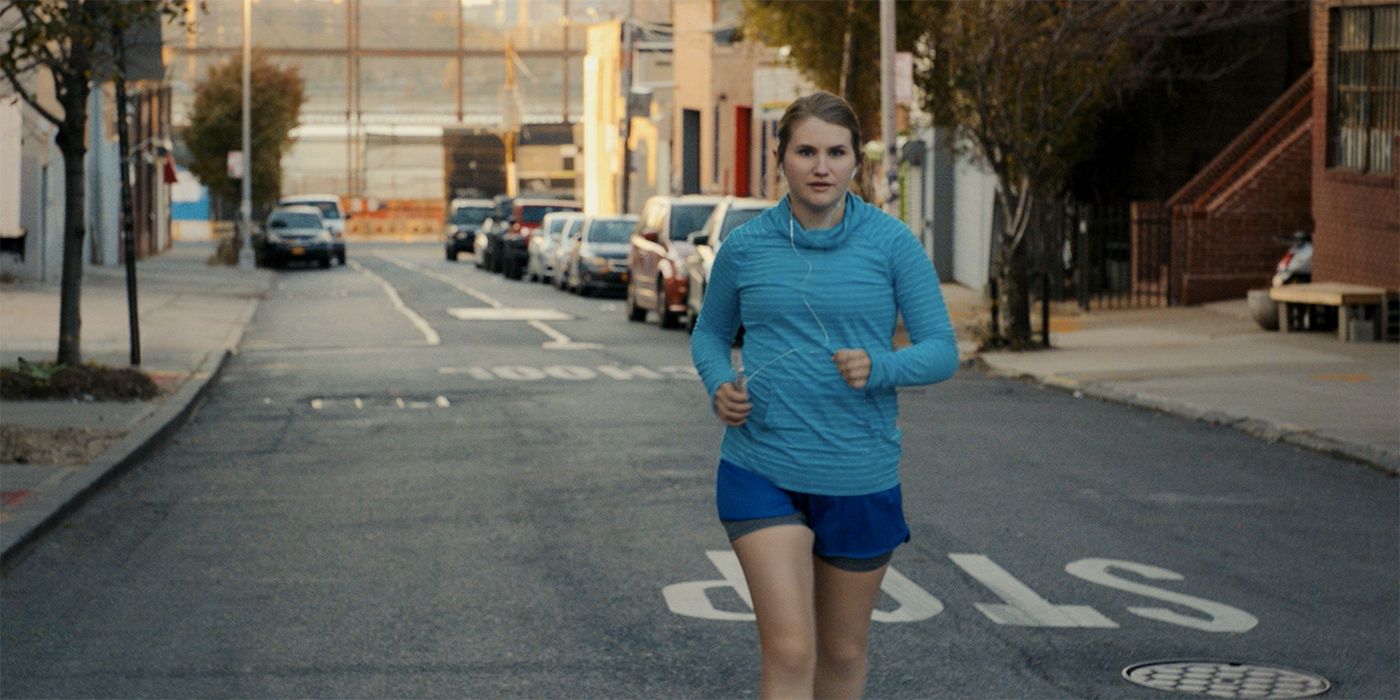 Run Time: 1 hr 43 min | Director: Paul Downs Colaizzo
Cast: Jillian Bell, Michaela Watkins, Utkarsh Abudkar, Lil Rel Howery, and Micah Stock
Brittany Runs a Marathon is not the movie you think it is, in the very best way. The film stars Jillian Bell as an overweight woman who sets out to train for and run the New York marathon as a way to get in shape, which she also believes will change her life for the better. Changes do come, but they're a mix of positive and negative as Bell's character learns the hard way that her issues are related to who she is as a person rather than how she looks on the outside. It's a surprising, sweet, and frequently hilarious comedy with a dash of romance for good measure. But it's also genuinely moving, and Bell gives a star-making performance that deftly navigates both comedic and dramatic territory. Brittany Runs a Marathon isn't just one of the best comedies of 2019, it's also one of the best films of the year full-stop. – Adam Chitwood
Source: https://dominioncinemas.net
Category: Amazon