Alexa, play the dopest action movies you've got.
you are watching: The Best Action Movies on Amazon Prime Video (May 2023)
Ready to kick back, fire up your Prime Video, and have a chill night at home watching a movie? No! Of course not! You're looking to kick your eyeballs' friggin' asses with a pulverizing action film! Action junkies these days have a lot to pick from when it comes to streaming choices. We've done you a favor and cut through the clutter, cherry-picking the best action movies currently available on Amazon Prime. With 2010s South Korean revenge thrillers, 1990s American classics, 1980s Australian post-apocalyptic fantasies, and everything in between, there's something for everyone available on the streaming service. Get your stretches in — it's time for the best action movies on Prime Video.
For more recommendations, check out our list of the best movies and shows on Prime Video.
Editor's note: This article was updated May 2023 to include Gangs of Lagos.
RELATED: The Best Movies on Amazon Prime Video Right Now
The Courier (2020)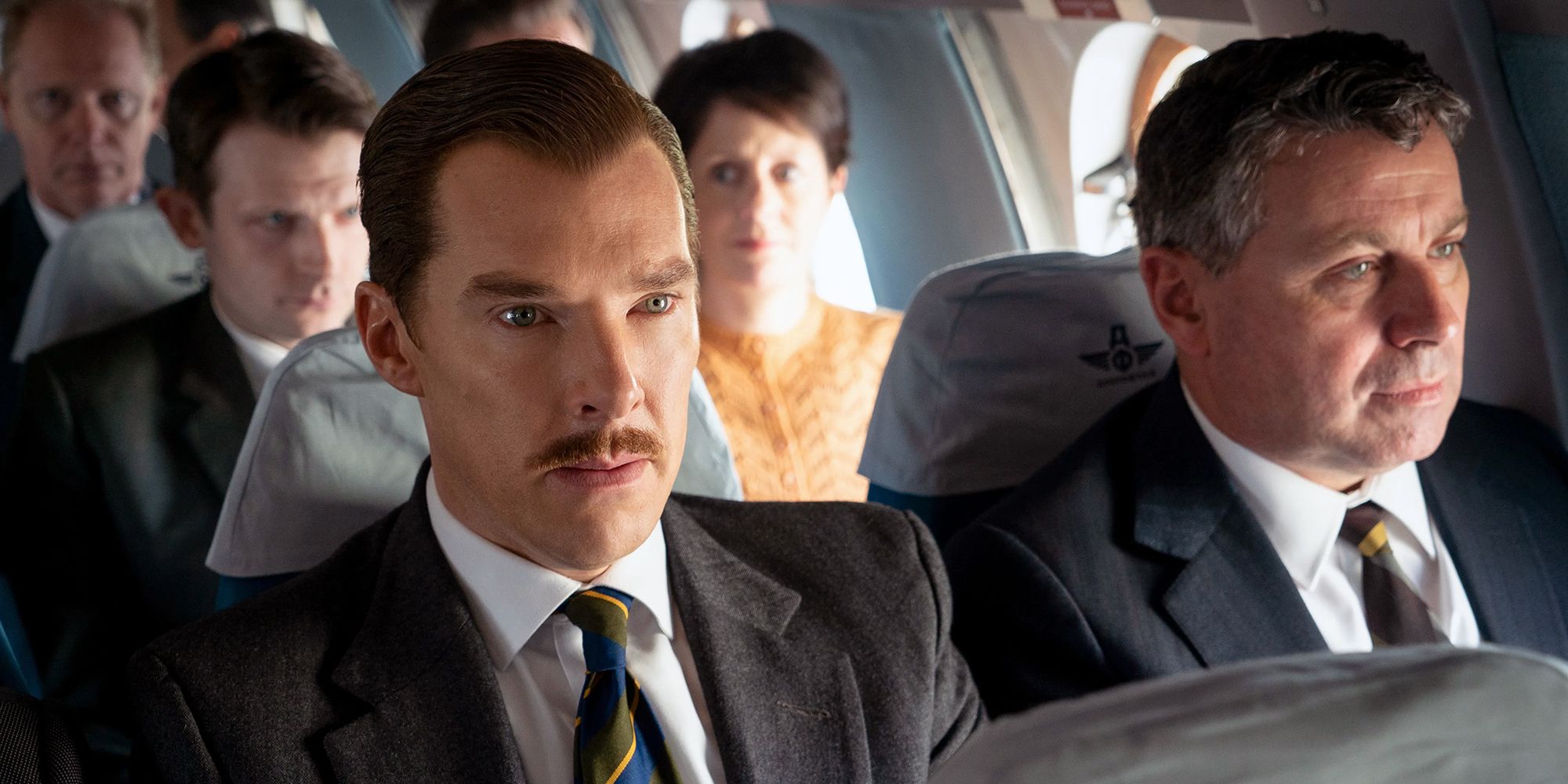 Run Time: 1 hr 51 min | Director: Dominic Cooke
Cast: Benedict Cumberbatch, Rachel Brosnahan, Vladimir Chuprikov, Merab Ninidze, James Schofield, Angus Wright
Just your average story about a salesman thrust into a nuclear crisis. The beautifully written and acted film The Courier tells the chilling true story of unassuming British businessman Greville Wynne (Benedict Cumberbatch) who is recruited by a CIA officer (Rachel Brosnahan) and an MI6 officer (Angus Wright) to help retrieve information on Soviet nuclear missile plans. While in Russia, Greville secretly meets with Oleg Penkovsky (Merab Ninidze), a man with strong intel into the Soviets' war plans and nuclear capabilities. Between Tom O'Connor's stellar script and Cumberbatch's honest and unflinching performance, The Courier is sure to impress. — Emily Bernard
Gangs of Lagos (2023)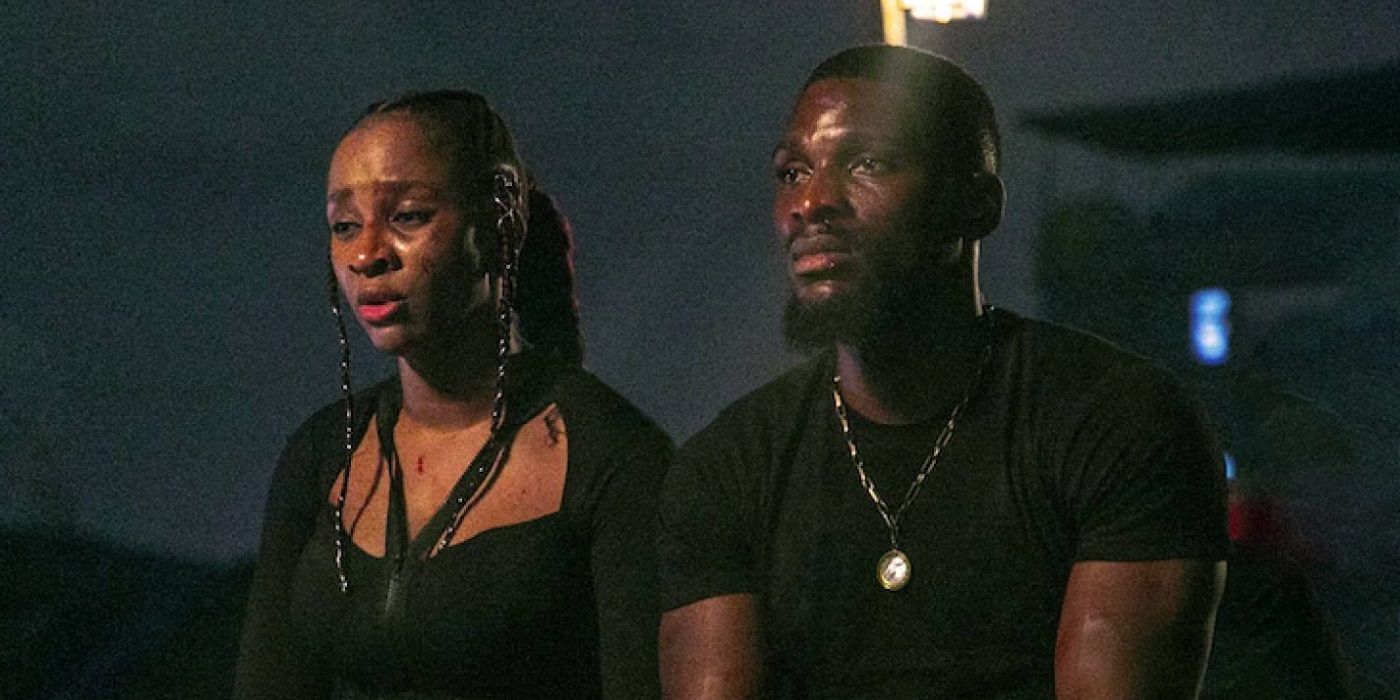 Run Time: 2 hrs 4 min | Director: Jadesola Osiberu
Cast: Tobi Bakre, Olarotimi Fakunle, Adesua Etomi-Wellington
Gangs of Lagos is a gritty Nigerian crime film from director Jadesola Osiberu. Set in contemporary Lagos, Nigeria, Gangs of Lagos peels back a captivating story about childhood friends growing up in a violent neighborhood and doing what they must to survive. Starring Tobi Bakre, Olarotimi Fakunle, and Adesua Etomi-Wellington, Gangs of Lagos explores the interpersonal relationships and strained friendships of these young people as they are raised to battle in vicious gang wars. Coming together with a fantastic soundtrack, a riveting story, and rich performances, Gangs of Lagos is a must-see. – Yael Tygiel
Shotgun Wedding (2022)
Run Time: 1 hr 40 min | Director: Jason Moore
Cast: Jennifer Lopez, Josh Duhamel, Lenny Kravitz, Jennifer Coolidge, Cheech Marin
Shotgun Wedding is an action-packed romantic comedy from Jason Moore (Pitch Perfect) about a wedding gone wrong when pirates hold the guests hostage. Starring Jennifer Lopez and Josh Duhamel as the engaged couple, Shotgun Wedding finds its charm in both the explosive stunts and the incredible casting. Featuring Jennifer Coolidge (The White Lotus), Lenny Kravitz, and Cheech Marin, Shotgun Wedding is uproariously funny, even with its traditional romantic narrative delivering the tone of The Lost City mixed with Marry Me. Grounded in entertaining quips and over-the-top punches, Shotgun Wedding unites a sweet and exciting adventure. – Yael Tygiel
The Northman (2022)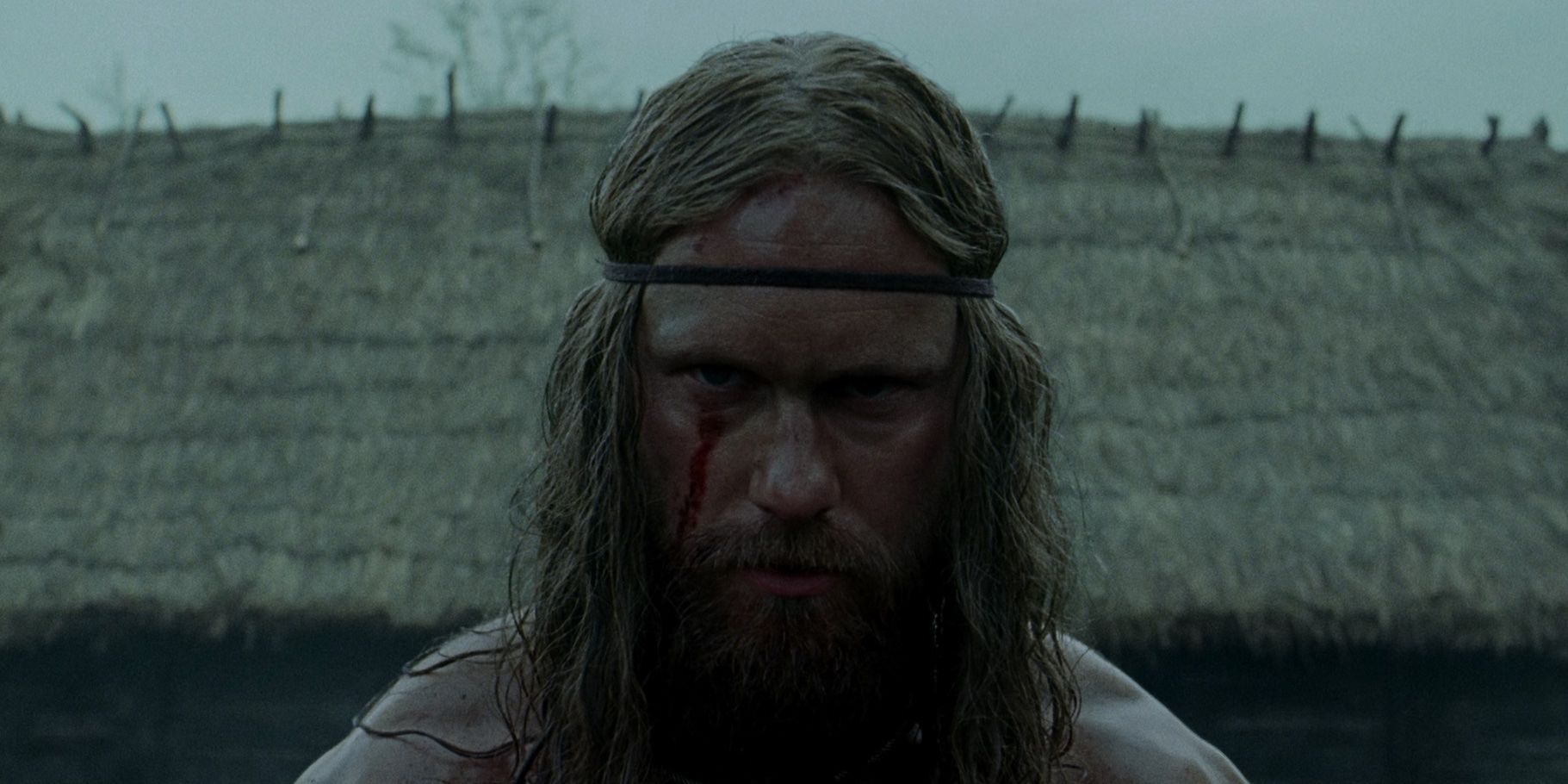 Run Time: 2 hr 17 min | Director: Robert Eggers
Cast: Alexander Skarsgård, Nicole Kidman, Claes Bang, Anya Taylor-Joy, Ethan Hawke, Björk, Willem Dafoe
There's only one word to accurately describe The Northman: epic. Epic cinematography, epic storytelling, and an epic movie all-around. The film centers around Amleth (Alexander Skarsgård), a Viking warrior prince set of avenging the death of his father. The film stars an A-list cast giving excellent performances across the board. In addition to Skarsgård, there's Ethan Hawke as Amleth's father, King Aurvandill, Nicole Kidman as Amleth's mother, Queen Gudrún, and Anya Taylor-Joy as Slavic sorceress Olga. If you're a fan of gritty historical action that never lets up, do yourself a favor and make The Northman your next watch. – Taylor Gates
see more : The Best K-Dramas on Prime Video Right Now
The Lost City (2022)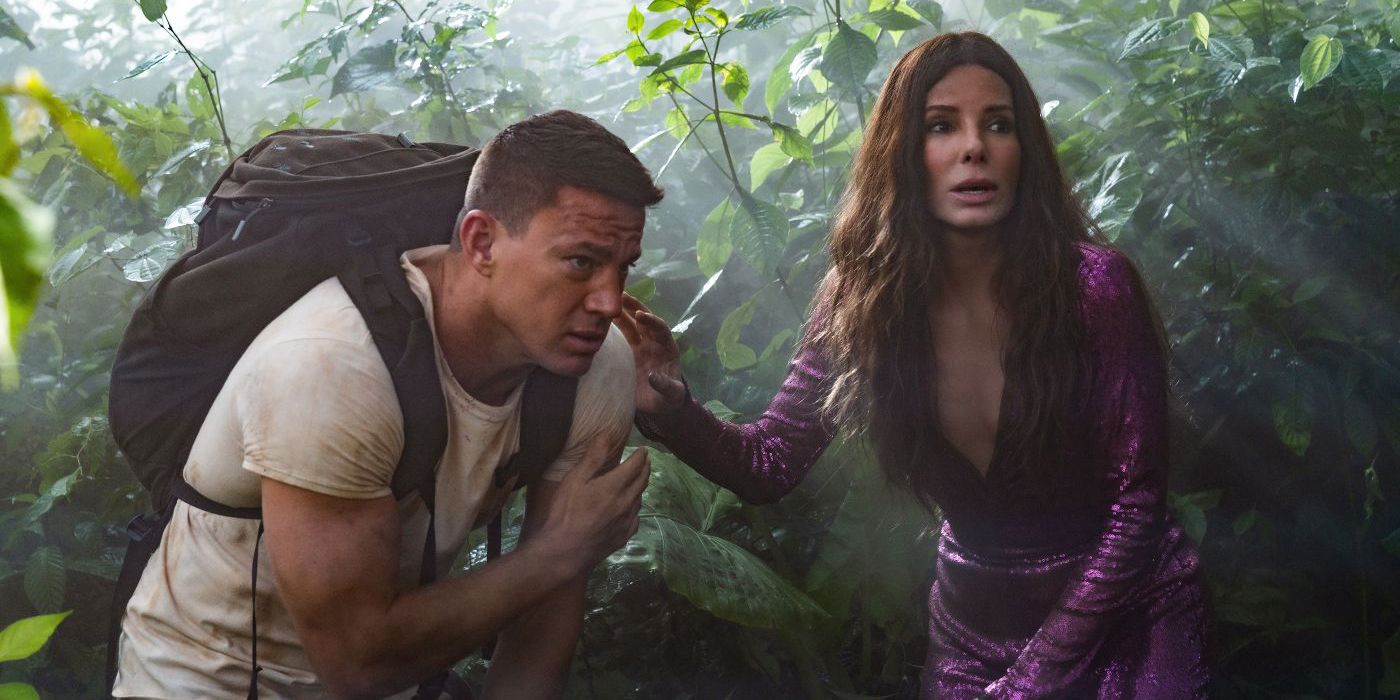 Run Time: 1 hr 52 min | Director: Adam Nee
Cast: Sandra Bullock Channing Tatum, Daniel Radcliffe, Da'Vine Joy Randolph
Sandra Bullock (Bullet Train) and Channing Tatum (Kingsman: The Golden Circle) are ridiculously charming in the action romantic comedy The Lost City. The movie centers on Loretta Sage (Bullock), a romance novelist who's gotten reclusive ever since the death of her husband, and her book's cover model Alan (Tatum). When Loretta is kidnapped by a billionaire (played by Daniel Radcliffe, who's clearly having a blast in his role as a quirky villain) hoping to find treasure, Alan hatches a plan to save her. As if the cast wasn't already stacked enough, Brad Pitt also appears in a hysterical role. Director Adam Nee crafts a truly epic blockbuster packed with adventure, chemistry, and lots of laughs. – Taylor Gates
Jolt (2021)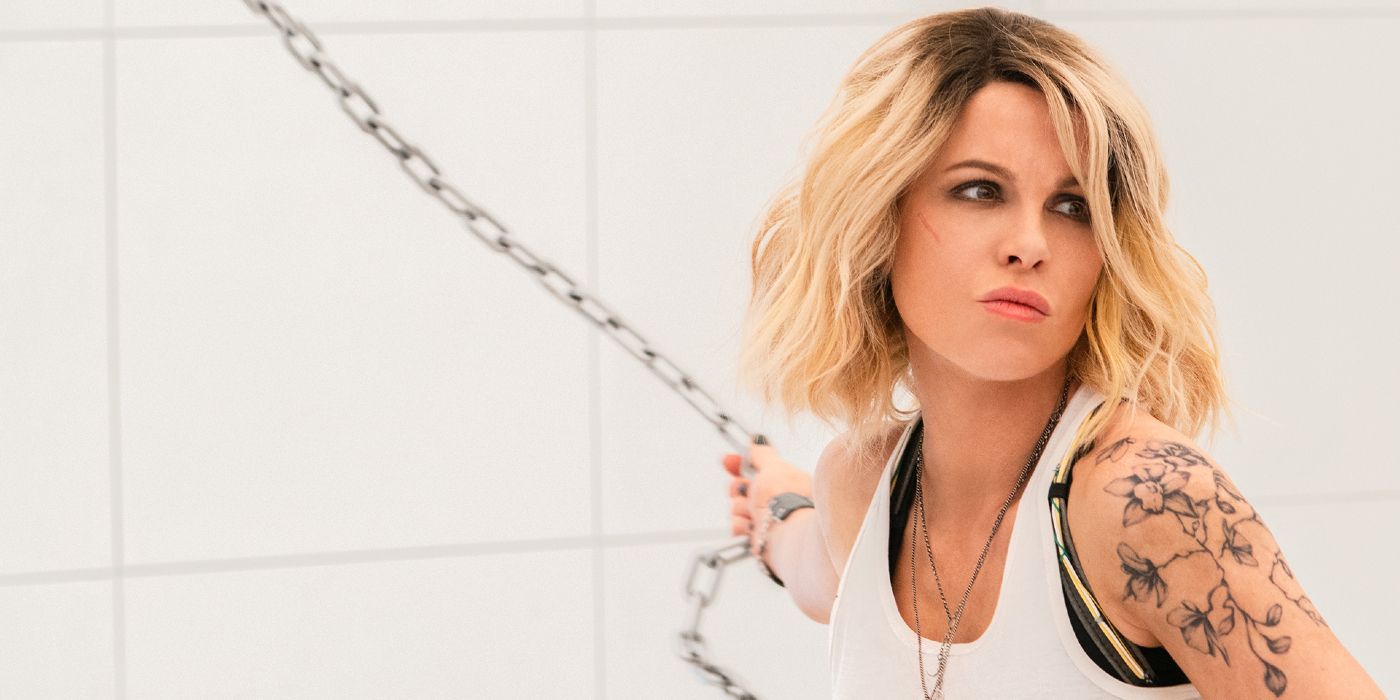 Run Time: 1 hr 31 min | Director: Tanya Wexler
Cast: Kate Beckinsale, Jai Courtney, Stanley Tucci, Laverne Cox
Kate Beckinsale (Underworld: Blood Wars) stars in Jolt, an action-packed flick directed by Tanya Wexler (Hysteria). In Jolt, a cinematically gorgeous past-paced feature stylized similar to Atomic Blonde, Mary Elizabeth Winstead's Kate, and Karen Gillan's Gunpowder Milkshake, Beckinsale plays the short-tempered Lindy, a bouncer who attempts to control her anger with a high-tech electrode-lined accessory that shocks her whenever her fists or trigger fingers gets itchy. Wexler's keen eye displays the beautiful frenzy of fighting, shoot-outs, and car chases in Jolt without compromising story, heart, and humorous quips, allowing the supporting cast, including Stanley Tucci and Laverne Cox (Inventing Anna), their opportunity to shine. – Yael Tygiel
Samaritan (2022)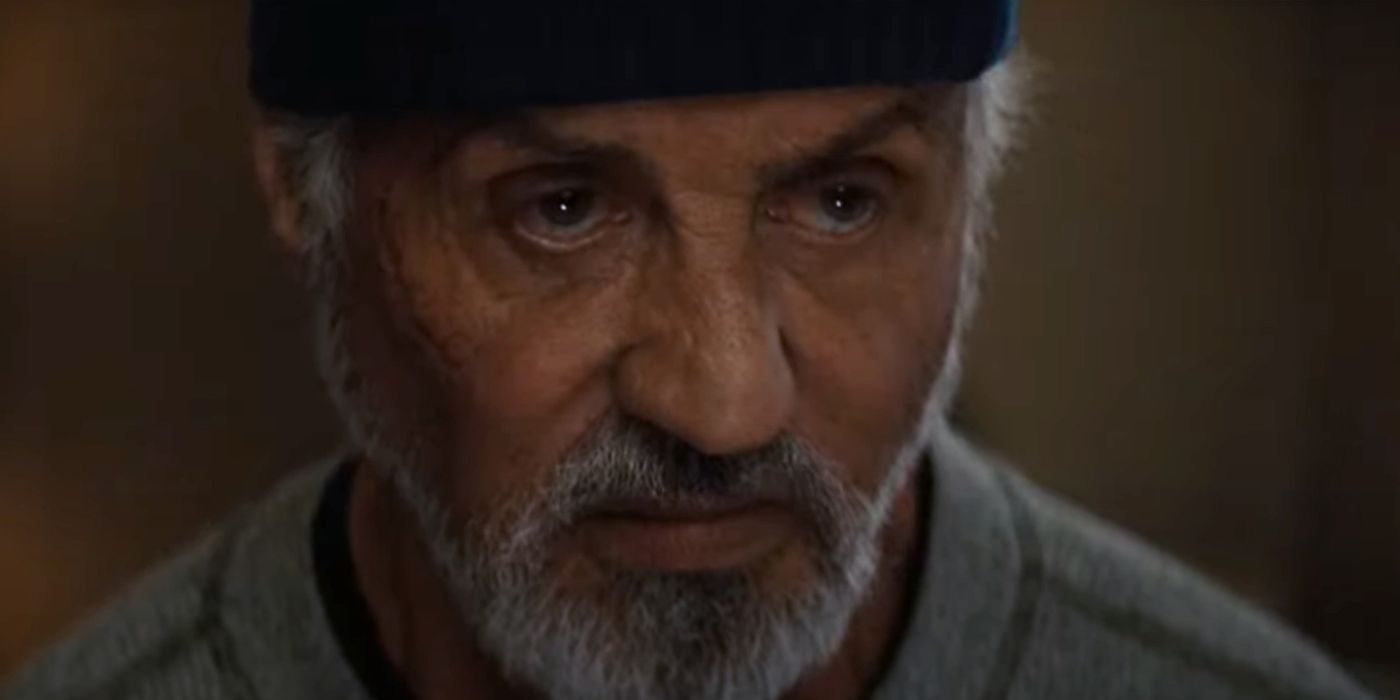 Run Time: 1 hr 42 min | Director: Julius Avery
Cast: Sylvester Stallone, Javon 'Wanna' Walton, Pilou Asbæk, Dascha Polanco
When a young teenager named Sam (Javon 'Wanna' Walton) finds out that his crotchety neighbor (Sylvester Stallone) is a former superhero – one who's been missing since an epic battle two decades ago – he attempts to get him to jump back into the action to save their town. Director Julius Avery crafts compelling action sequences that pop, especially when paired with the sharp dialogue and performances. The scene-stealer is, unsurprisingly, Stallone, who is pitch-perfect as the grumpy, wisecracking elder with a secret heart of gold; his chemistry with the talented newcomer Walton makes Samaritan an irresistible watch. – Taylor Gates
No Time To Die (2021)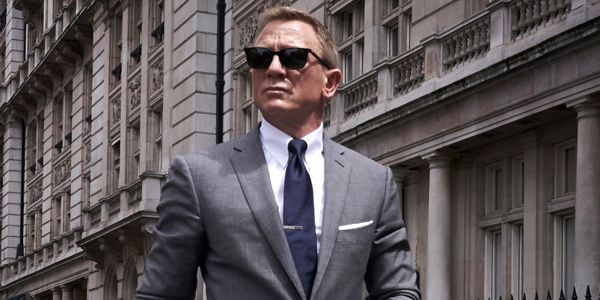 Run Time: 2 hr 43 min | Director: Cary Joji Fukunaga
Cast: Daniel Craig, Ana de Armas, Rami Malek
Daniel Craig concludes his run as 007 in the latest chapter of the James Bond story, No Time To Die, directed by Cary Joji Fukunaga. The world's smoothest spy is called back into action, cutting his retirement short, when CIA agent Felix Leiter, played by Jefferey Wright (Westworld, The Batman), asks for help. He faces a mysterious villain played to perfection by Oscar winner Rami Malek (Bohemian Rhapsody), who embodies creepiness delicately. No Time To Die wraps up this run with everything Bond fans expect from the franchise: spy gadgetry, fancy cars in heart-racing chases, a dash of romance, and appearances from fantastic actors, including Christoph Waltz and Ralph Fiennes. –Yael Tygiel
Snake Eyes: GI Joe Origins (2021)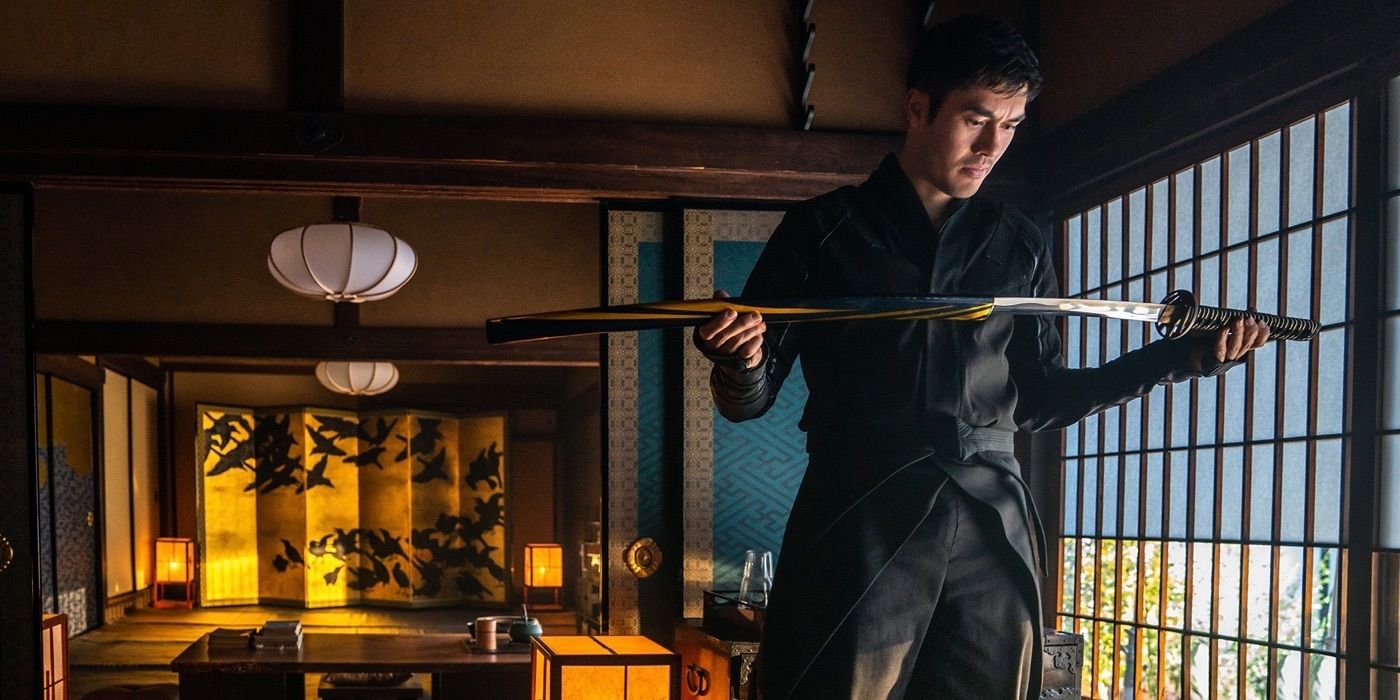 Run Time: 2 hrs 1 min | Director: Robert Schwentke
Cast: Henry Golding, Andrew Koji, Haruka Abe
Without Channing Tatum or Joseph Gordon-Levitt, the movies based on the beloved action figure toy were brought back, as the people who own GI Joe attempted a new origin story following Snake Eyes himself. Snake Eyes: GI Joe Origins stars Henry Golding (Crazy Rich Asians) in the titular role, chronicling his beginnings before he turned to the dark side, becoming the 80s cartoon's villain. Applauded as the best GI Joe film in the franchise, Snake Eyes moves away from militarization and finds its roots in Japanese martial arts with a focus on swift hand-to-hand combat. With breathtakingly thrilling cinematography and gorgeous fight choreography, Snake Eyes is a much-needed refresh to the GI Joe cinematic universe. – Yael Tygiel
Without Remorse (2021)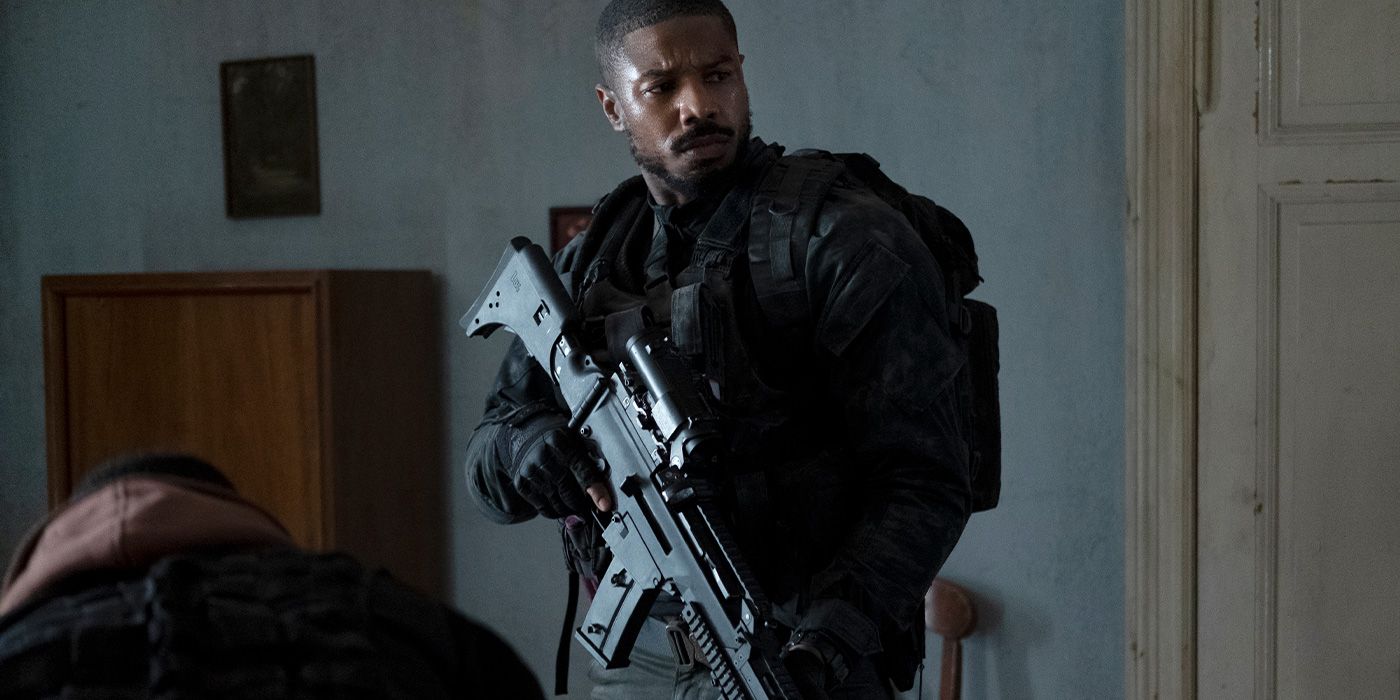 Run Time: 1 hr 49 min | Director: Stefano Sollima
Without Remorse is based on the espionage characters of Tom Clancy, but the action-packed thriller is very different from the Jack Ryan franchise. While the Ryan films focused on mystery-solving and analysis, Without Remorse is just as bloody and ruthless as the title suggests. The film is centered around the assassin John Kelly (Michael B. Jordan), who was first played by Willem Dafoe in Clear and Present Danger. Sicario: Day of the Soldado director Stefano Sollima depicts realistic sequences of modern military combat, and as always, Taylor Sheridan is fascinated by the political conspiracies at play. Michael B. Jordan hasn't been this jacked onscreen since the Creed films, and you don't doubt his intensity for a moment. You'll also want to stick around for a particularly memorable, scenery-chewing performance from Guy Pearce. — Liam Gaughan
The Lost City of Z (2016)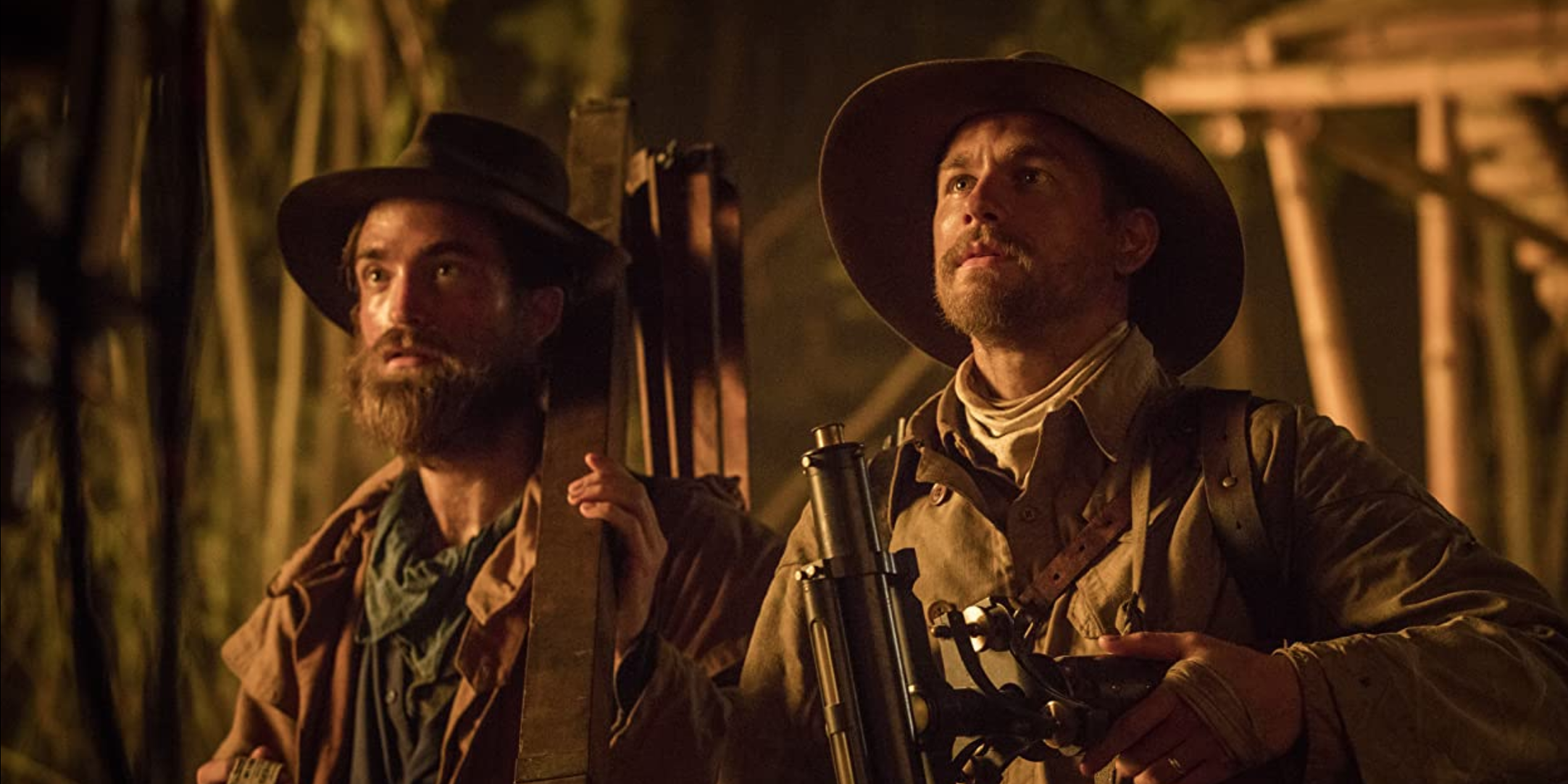 Run Time: 2 hr 21 min | Director: James Gray
Cast: Charlie Hunnam, Robert Pattinson, Sienna Miller
A melancholic masterpiece from writer-director James Gray, The Lost City of Z tells the story of real-life explorers who find themselves lost in the vast jungles of the Amazon in the 1920s. It is an incisive film that recalls works like Werner Herzog's Aguirre, the Wrath of God in how it exposes the hubris and arrogance of explorers who believe they can supposedly discover new places for their own ego. It is also a gorgeously shot film, finding beauty in the unexplored areas where it takes place in. It creates a complicated feeling of both awe and disillusionment, taking your breath away at all the landscapes while also making you contemplate the foolhardy reason the characters are there. By the time you reach the gut punch of an ending, which Gray handles with a deep sense of care and reflection, you'll never think of exploration the same way again. — Chase Hutchinson
Project Gutenberg (2018)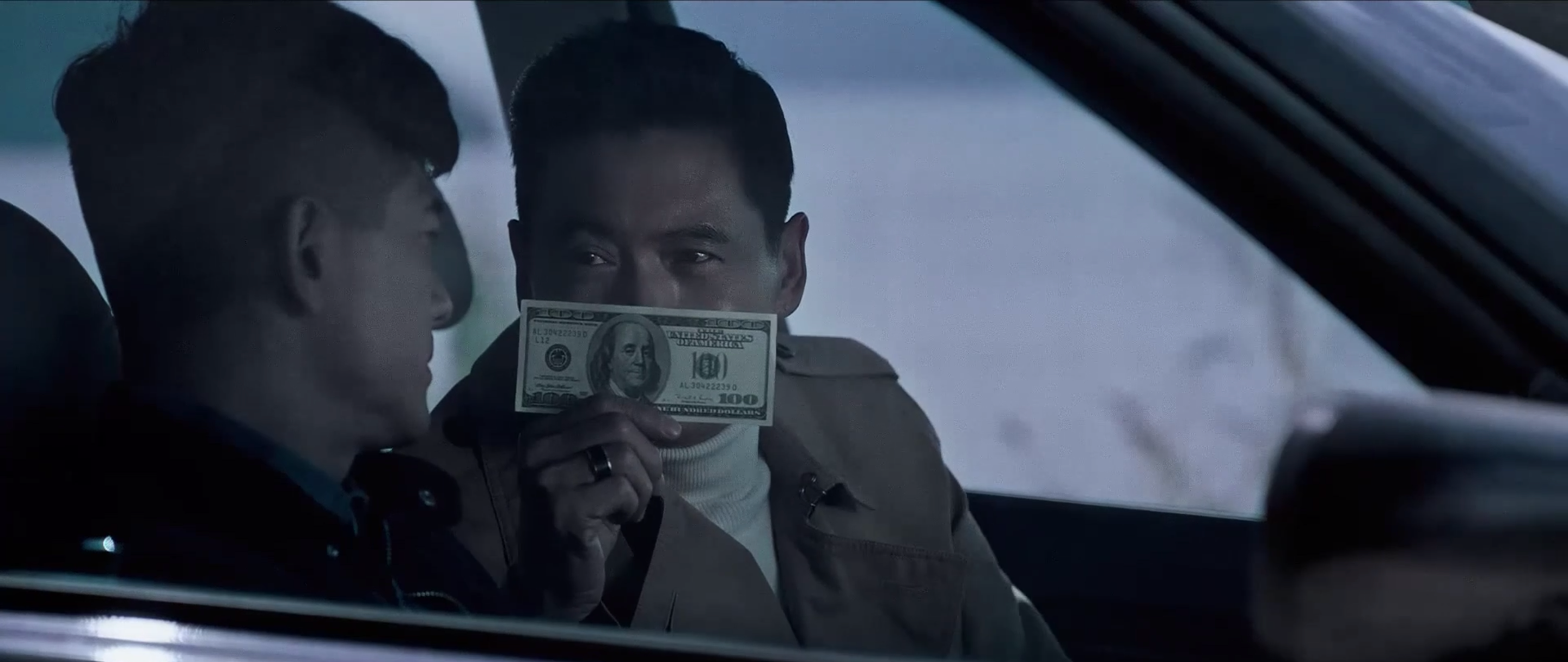 Run Time: 2 hr 5 min | Director: Felix Chong
Cast: Chow Yun-fat, Aaron Kwok, Catherine Chau, Zhang Jingchu
Sadly, Project Gutenberg is not an action film biopic of the Short Circuit actor's life, which we would greenlight in a heartbeat. However, it's still worth your time and then some. From director Felix Chong, best known for writing Internal Affairs (which Martin Scorsese remade into The Departed), Project Gutenberg is a similarly twisty crime thriller about the shady world of counterfeit money. It stars action maestro Chow Yun-fat (Hard Boiled) as a notorious counterfeiter named, simply, the Painter, giving the otherwise real-world pleasures of Project Gutenberg a heightened, even mythic sense of stakes. The Hong Kong film industry took notice, awarding the movie the Hong Kong Film Awards for Best Film, Best Director, and Best Screenplay. It's a mature, complicated picture, with as much to say about politics and love as it does about double-crossing action sequences. Oh, and if you watch Project Gutenberg, you just might learn how to counterfeit money yourself! (Please don't do this.)
Dolemite (1975)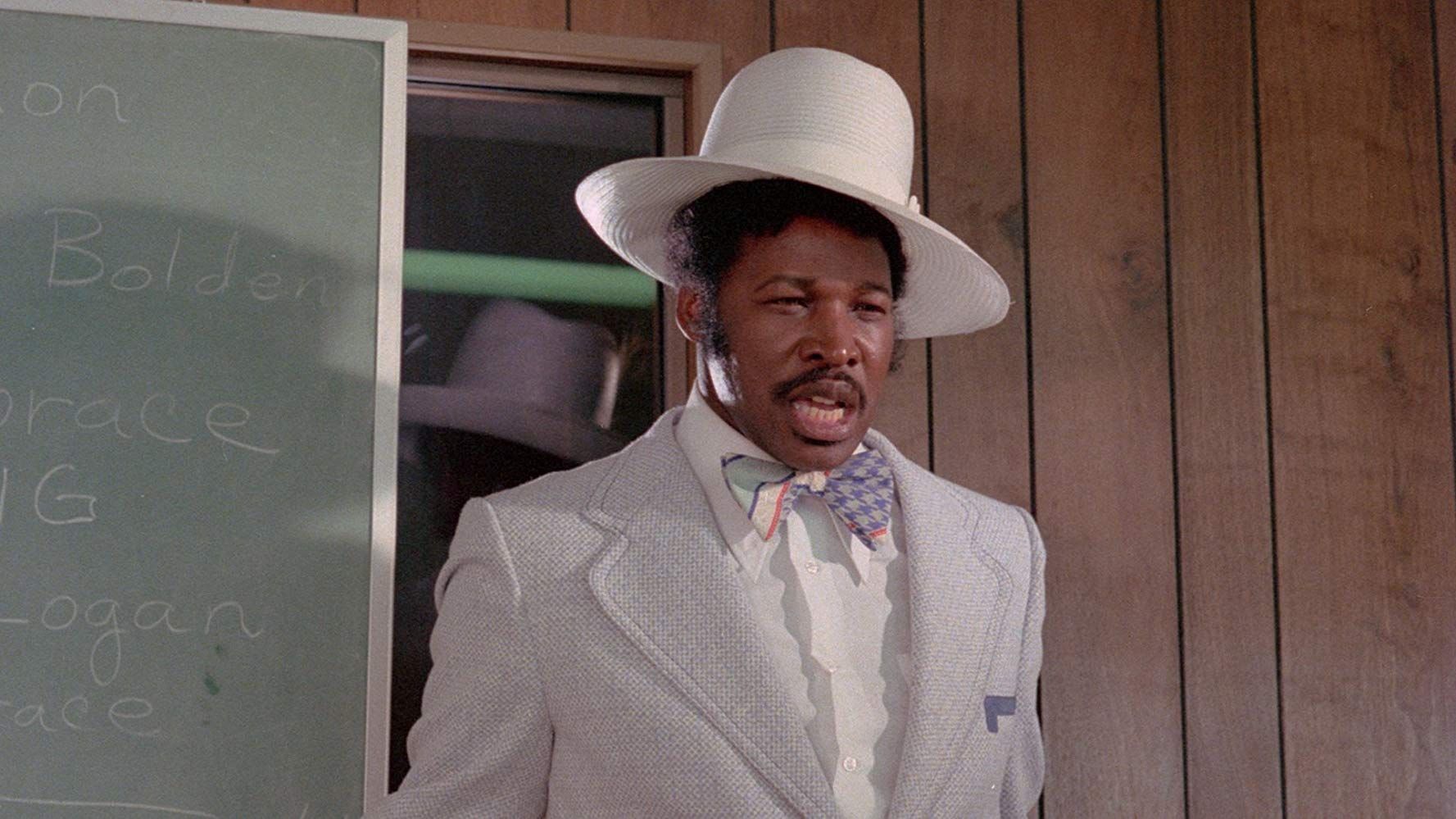 Run Time: 1 hr 30 min | Director: D'Urville Martin
Cast: Rudy Ray Moore, D'Urville Martin, Jerry Jones, Lady Reed, Hy Pyke, West Gale, John Kerry, Vainus Rackstraw
In 2019, Netflix released an Eddie Murphy comeback vehicle of sorts: Dolemite Is My Name, a biopic about comedian Rudy Ray Moore's Herculean attempts to make a low-budget action flick centered around one of his characters. If you saw this movie and loved it, you owe it to yourself to see its subject: Dolemite, a stone-cold blaxploitation classic from 1975. Moore's performance as Dolemite is both ideologically complicated and intoxicatingly silly. Dolemite is, like many protagonists of blaxploitation cinema, a smooth-talking, smoother-walking pimp. But his particular ways of speaking in rhymes that skirt the lines between profane and enlightening — coupled with his badass kung-fu skills — catapult him to "underrated screen icon" status (If you've liked a hip-hop act in the past 30 years, they've referenced Dolemite in some way). When Dolemite is finally released from prison after getting framed by rival Willie Green (director D'Urville Martin), he embarks on an ass-kicking journey of revenge, assisted by a capable madam of his brothel, Queen Bee (Lady Reed). Some of the film (okay, maybe all of the film) has cringe-inducingly reductive views on gender and racial politics. But these components add not only to the hilarious, entertaining, low-budget charm of the whole affair, but to the extratextual analysis of the film and its interactions with its place in a white-centered film industry.
Street Fighter II: The Animated Movie (1994)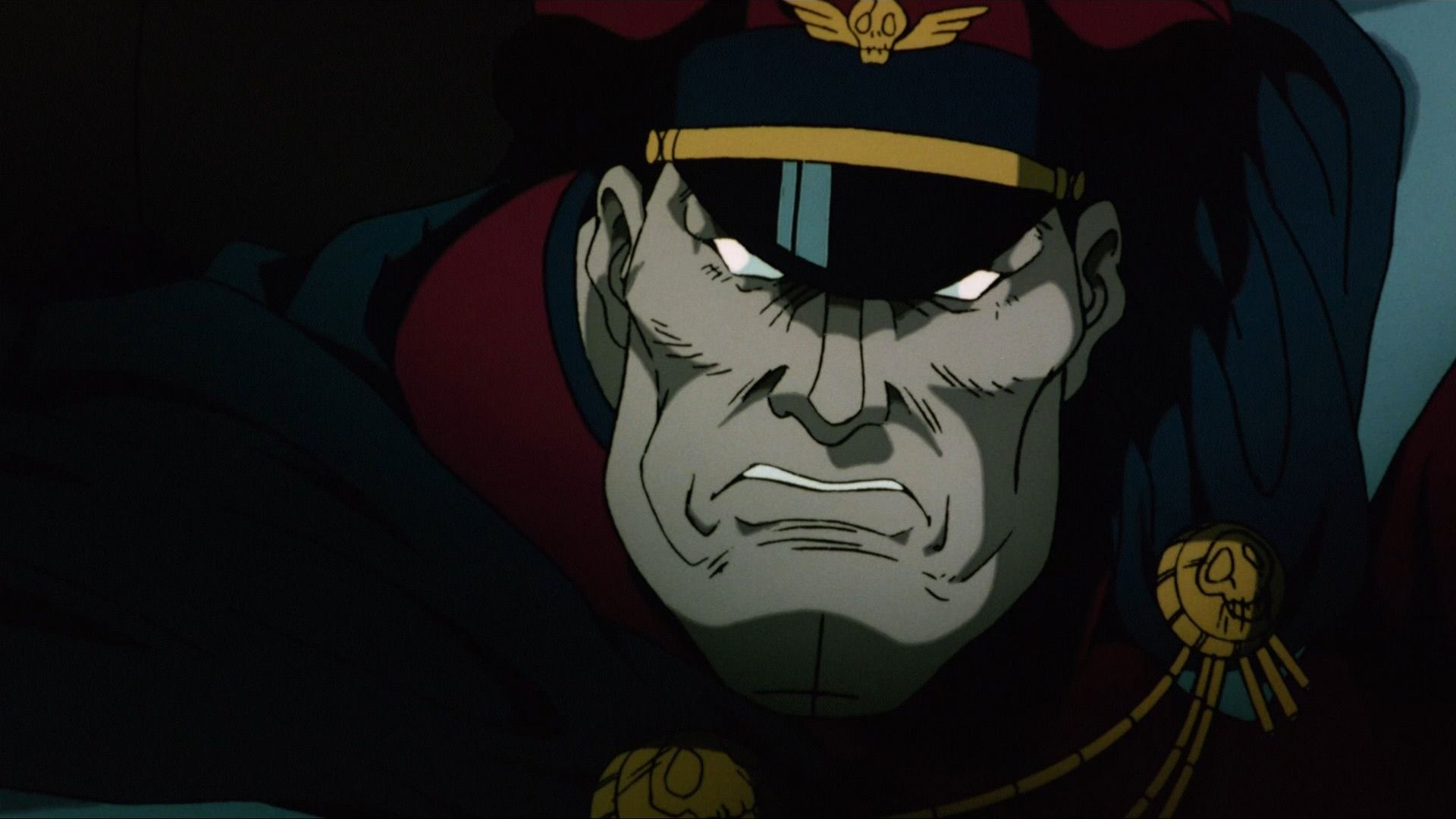 Run Time: 1 hr 42 min | Director: Gisaburō Sugii
Cast: Kojiro Shimizu, Kenji Haga, Miki Fujitani, Masane Tsukayama, Takeshi Kusaka
No, this isn't a sequel to the wild Jean Claude Van Damme/Raul Julia live-action film (which is actually a secret masterpiece, but we don't have time for that here). Street Fighter II: The Animated Movie is a feature-length take on one of the most acclaimed fighting video games ever made, Street Fighter II. And based on the quality of this flick, it's a wonder more video game adaptations aren't animated. The aesthetics of this film beautifully mimic the iconic sprites in the 16-bit fighter, even elevating their special moves into a form of wuxia-inspired visual poetry. Beyond its eye-catching pleasures (and bomb-ass fight scenes, it must be noted), Street Fighter II spins an intuitive, captivating narrative as well — one not unlike a Bruce Lee film like Fist of Fury. The virtuous Ryu (Kojiro Shimizu) is one of the greatest fighters in the world, eager to travel and find worthy competitors. The evil M. Bison (Takeshi Kusaka) orders a manhunt on him after he scars one of his evil henchmen. And all your favorite Street Fighter characters must choose a side and fight. Hadouken!
Highlander (1986)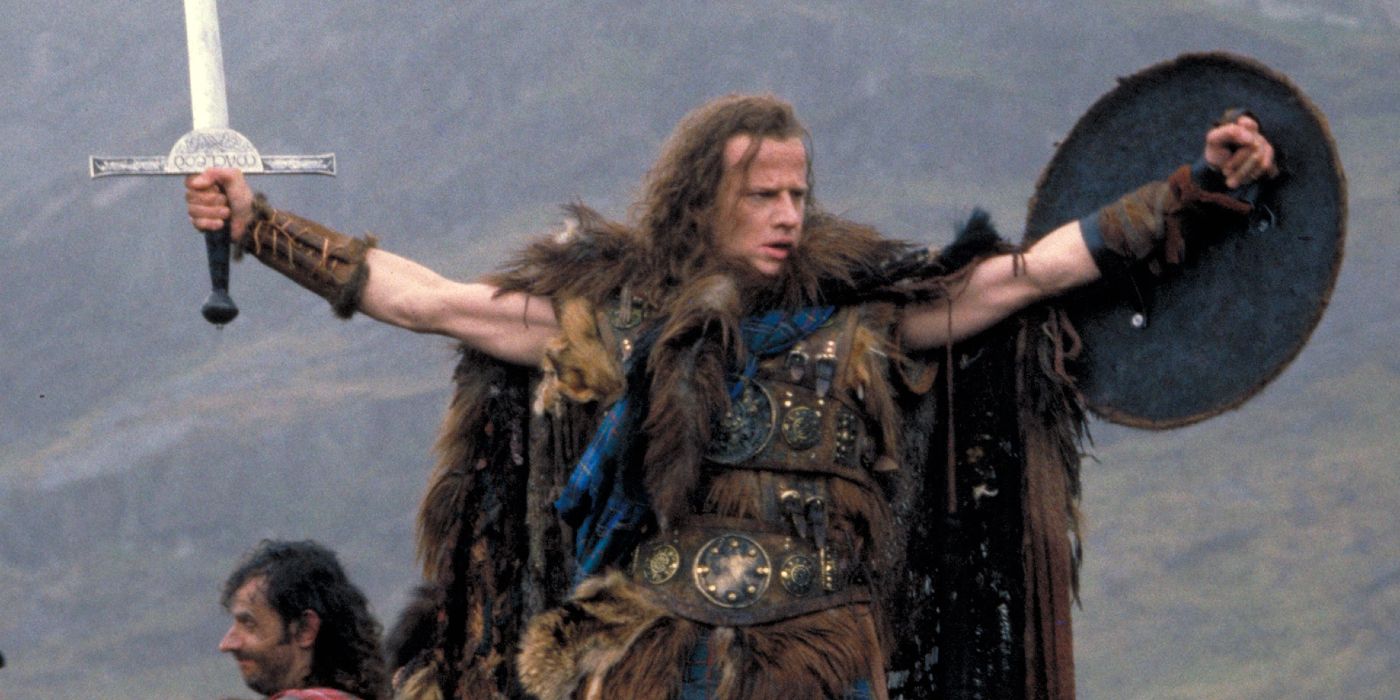 Run Time: 1 hr 56 min | Director: Russell Mulcahy
Cast: Christopher Lambert, Roxanne Hart, Clancy Brown, Sean Connery
"There can be only one." Well, actually, there are thousands of movies available to stream on Prime Video. But when it comes to Highlander's particular blend of high fantasy, sci-fi time-traveling shenanigans, and campy '80s bombast, there can, indeed, be only one. Russell Mulcahy, director of the first music video ever aired on MTV ("Video Killed the Radio Star"), has a particular visual style that we'd describe as "totally bonkers wackadoo." He has widescreen, sweeping panoramas of fantastical landscapes, sure — but it's jammed up against rapidly cut, neon-stroked with strange rhymes and little reason. Somehow, this is the perfect aesthetic to capture Highlander's narrative, a story of an immortal swordsman (Christopher Lambert) and his journey to kill his one final remaining immortal enemy (Clancy Brown) to become "the one." Also, Sean Connery plays a Spaniard and doesn't bother with an accent. Also, Queen's soundtrack is bangin'. Also, get yourself some brews and have a ball with Highlander, posthaste.
Source: https://dominioncinemas.net
Category: Amazon