Looking for a true story? Settle in with the best documentaries on Prime Video right now.
you are watching: Best Documentaries on Amazon Prime Video (July 2023)
There's something really captivating about watching a true story play out in front of you. Unlike a fictional narrative, documentaries don't have neatly tied-up endings, and there is no guarantee of what's to come. In summation: they feel like a more accurate representation of what the world is capable of: good and evil, nurturing and abandoning. Often, a documentary provides a way to dive deep into a story that hasn't been fully explored previously, maybe even to get answers to long-existing questions once and for all. Here, we present some of the best documentaries on Prime Video, with options for all interest groups, from the typical true crime to the exploration of a long-forgotten band to girl power.
For more recommendations, check out our list of the best movies on Prime Video, documentaries on Netflix, or documentaries on Hulu.
Editor's note: This article was updated July 2023 to include Little White LIe.
RELATED: The Best Movies on Amazon Prime Video Right Now
Lucy and Desi (2022)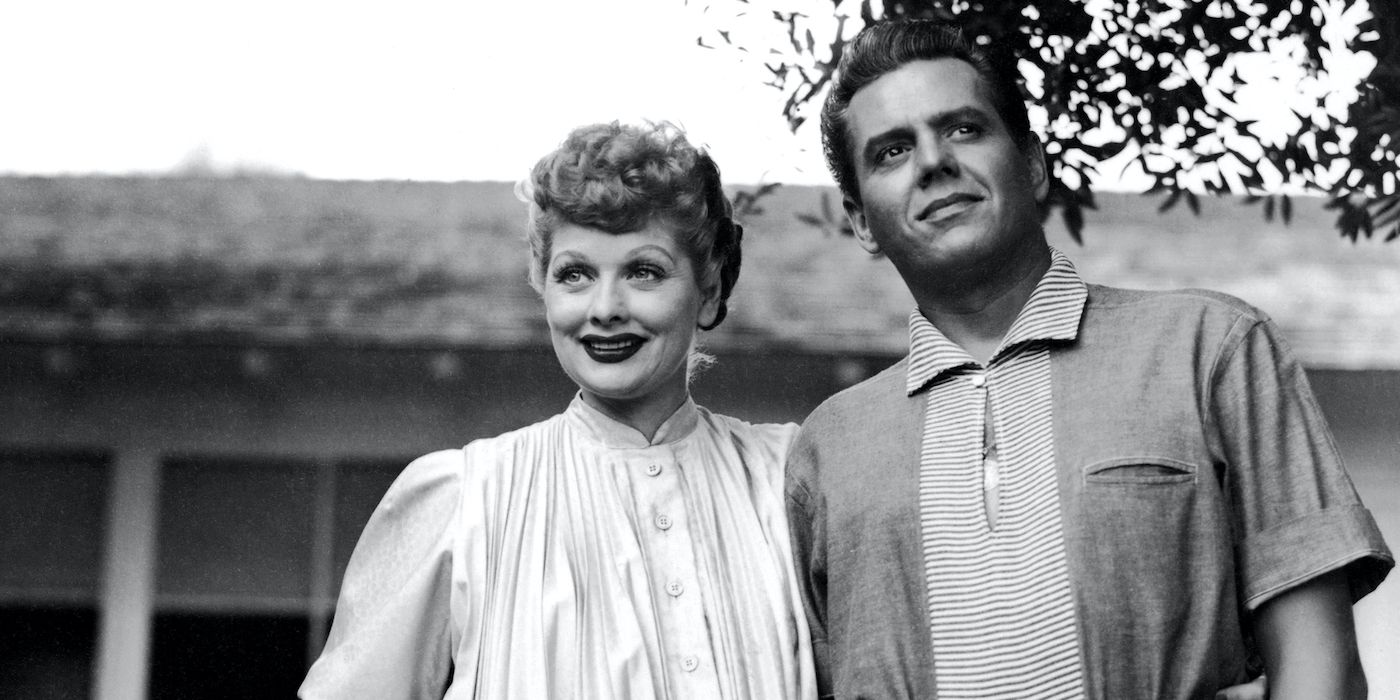 Run Time: 1 hr 42 min | Director: Amy Poehler
Capturing the highs and the lows of the lives of Lucille Ball and Desi Arnaz, Lucy and Desi is a documentary done with care by Amy Poehler. Starting from their early days as a new couple in Hollywood through the height and crazy of I Love Lucy to the end of their lives, the documentary is an honest look at one of TV's favorite couples. From their own personal struggles to the struggles they faced in the industry, particularly Desi as a Cuban living in America, Lucy and Desi never leans into sensationalism or melodramatics, instead it relies on the star power of its subjects to propel the doc forward. With audio clips directly from Lucy and Desi, it's an intimate look at their lives, one that humanizes them beyond their television personas. For lovers of Lucy and Desi, this is a can't miss. — Therese Lacson
Little White Lie (2014)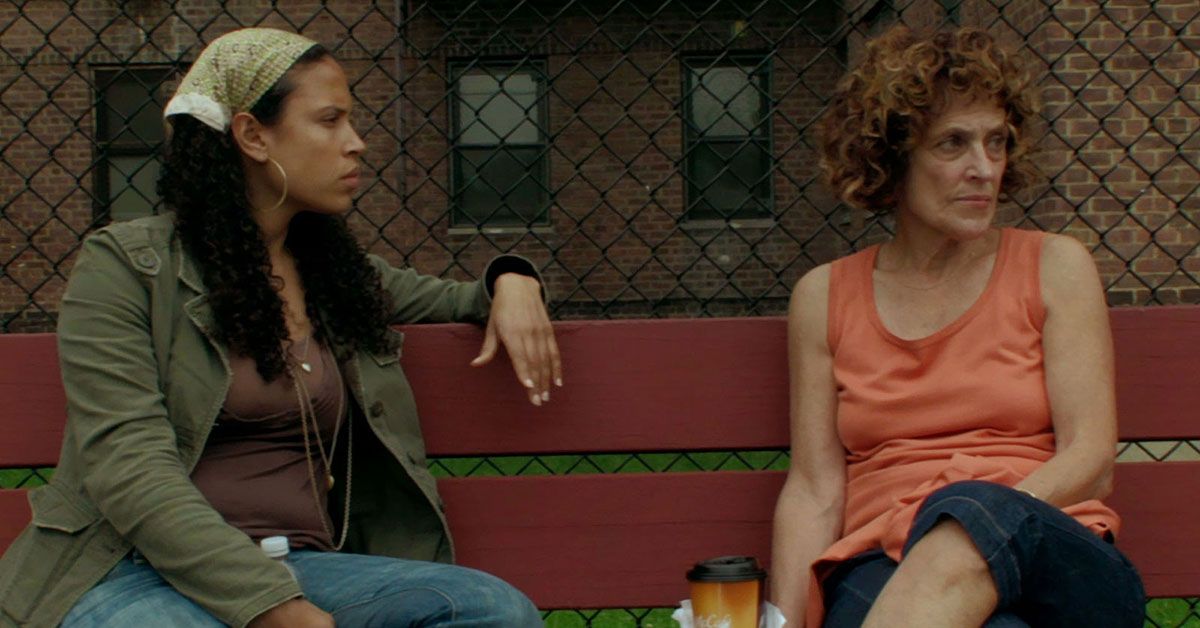 Run Time: 1 hr 5 min | Director: Lacey Schwartz, James Adolphus
Little White Lie is a personal journey for filmmaker and star Lacey Schwartz, a young Black woman who was raised as a white Jewish girl. Co-directed with James Adolphus, Little White Lie explores Schwartz's family, heritage, and ultimately reality, digging through the compelling truths of her own identity. Highlighted by the family's home movies and raw interviews with her relatives, Little White Lie is more than a single person's story of reflection — it's a profound conversation about race through the lens of uncomfortable family secrets and lies. – Yael Tygiel
Horror in the High Desert (2021)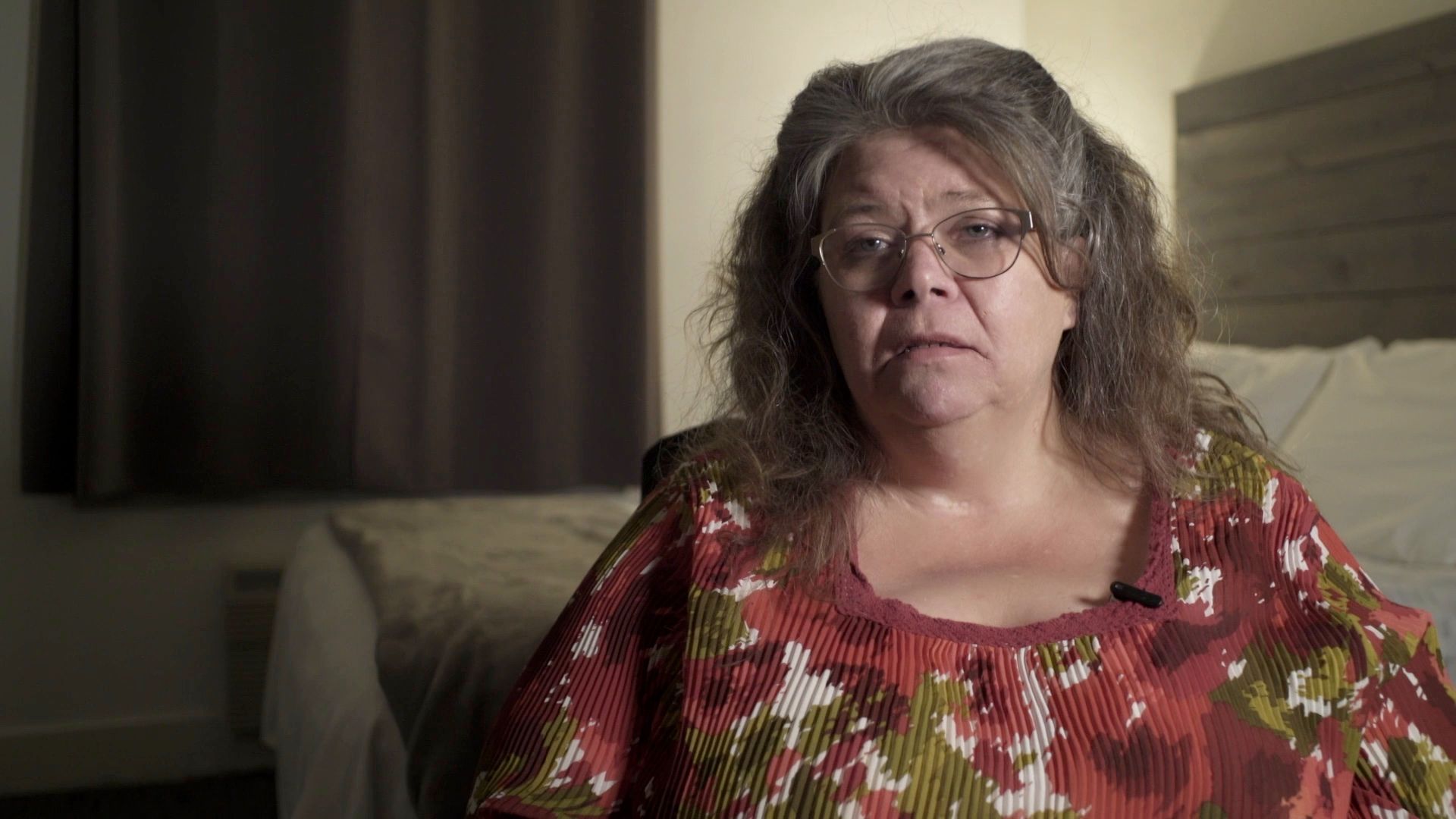 Run Time: 1 hr 22 min | Director: Dutch Marich
Cast: Eric Mencis, Suziey Block, David Morales, Tonya Williams-Ogden
From writer/director Dutch Marich, Horror in the High Desert is a pseudo-documentary that uses found footage elements and reenactments to explore a mysterious disappearance from Northern Nevada's High Desert region. Horror in the High Desert shines a light on a vanishing from 2017 where an experienced outdoor enthusiast (Eric Mencis) went missing during a hiking excursion, directly inspired by the real story of extreme hiker Kenny Veach. Set three years after the fictional event, Horror in the High Desert not only examines the days leading up to the disappearance but also focuses on the conclusion of the investigation. – Yael Tygiel
Judy Blume Forever (2023)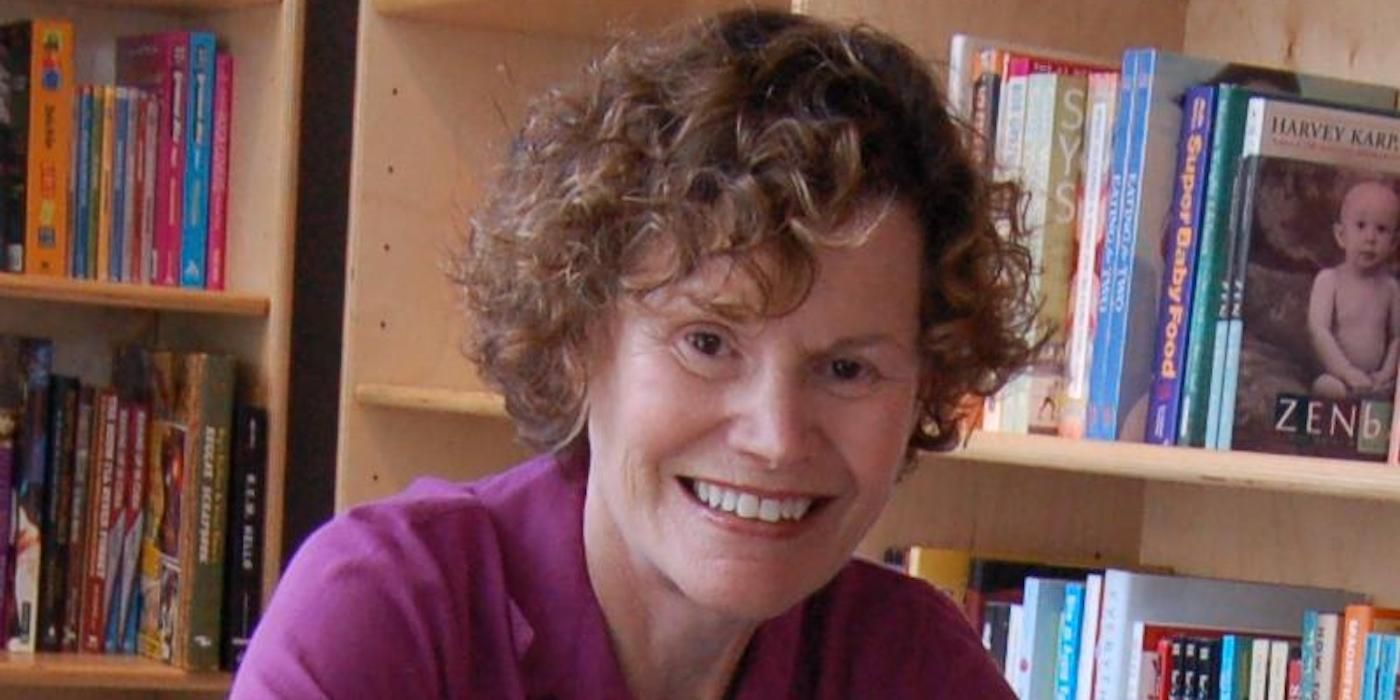 Run Time: 1 hr 37 min | Director: Davina Pardo, Leah Wolchok
Cast: Judy Blume, Molly Ringwald, Samantha Bee, Lena Dunham
Judy Blume Forever is an ode to the author who broke the rules and empowered generations of young people. The documentary features interviews with fans as well as the trailblazer herself as she reflects on her journey. Captured by directors Davina Pardo and Leah Wolchok, the film honors the way Blume's books allowed readers to explore concepts of sexuality, adolescence, and change without shying away from criticism and censorship. Judy Blume Forever welcomes celebrities like Molly Ringwald, Samantha Bee, and Lena Dunham to share the impact a single prolific novelist has had on their lives, careers, and understanding of themselves. – Yael Tygiel
The Secret Life of the Cruise (2018)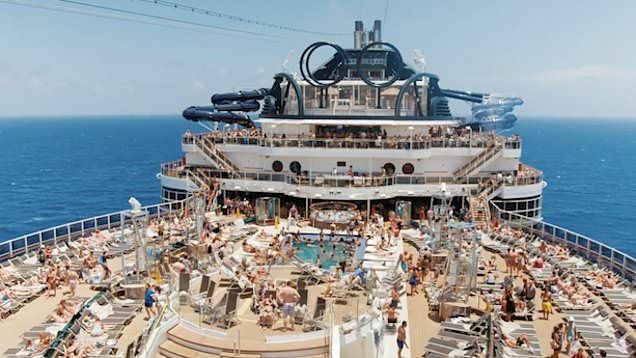 Run Time: 1 hr 6 min | Director: Ben Ryder
Director Ben Ryder takes us below deck of one of the largest cruise ships in the world, MSC Seaside, with the help of narration by Jason Done (Run). The Secret Life of the Cruise is an all-access pass to the tremendous effort and massive crew required to keep the ship running and all the passengers happy. In this documentary, viewers get to walk alongside the invisible army that works tirelessly to make the meals, clean the linen, and maintain the machinery, as well as an assortment of jobs you've probably never considered. Check out another side of the cruise experience that very few get to see from the outside. – Tauri Miller
Jasper Mall (2020)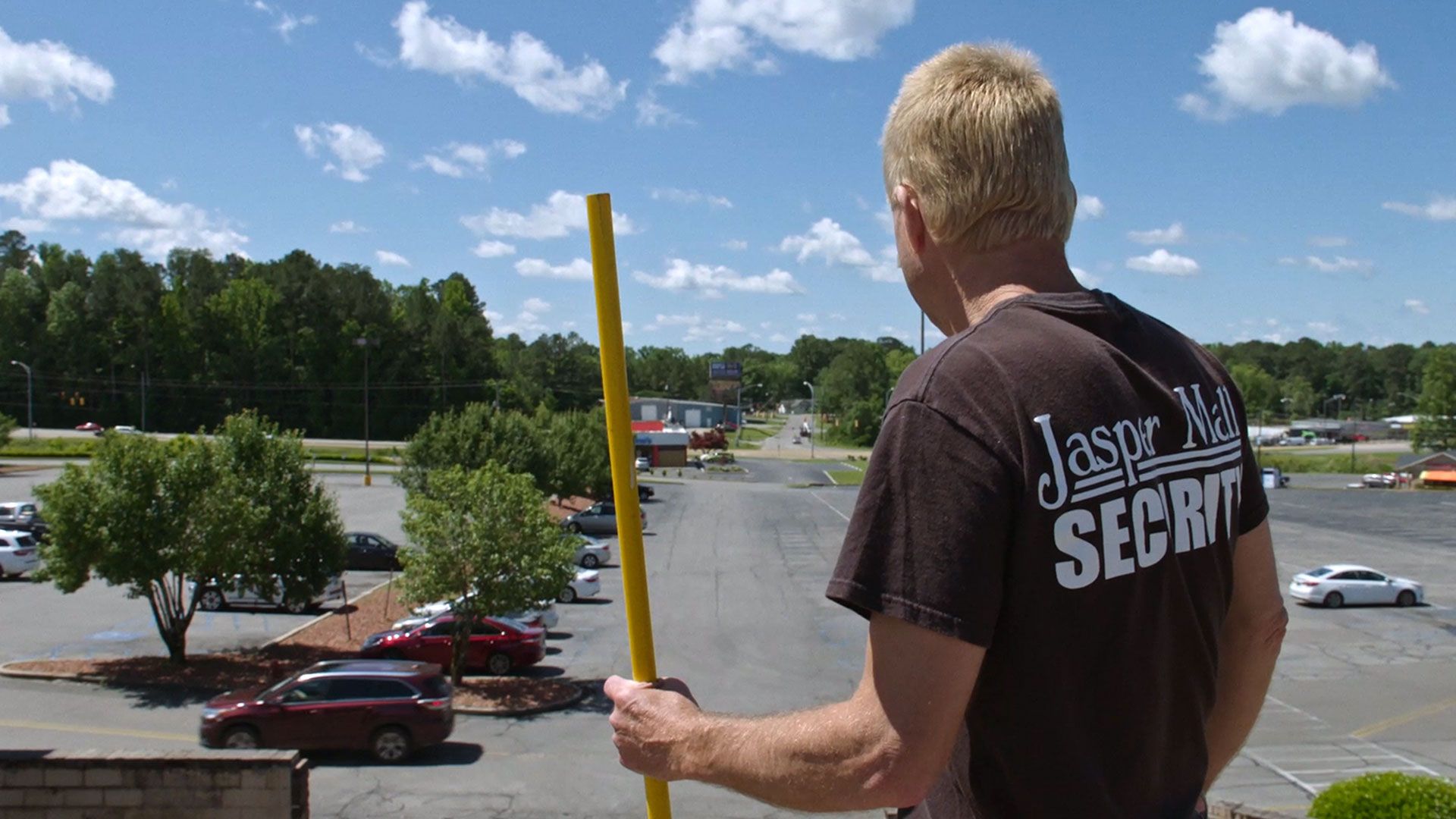 Run Time: 1 hr 24 min | Director: Bradford Thomason, Brett Whitcomb
Co-directed by Bradford Thomason and Brett Whitcomb, who also appear in the film, Jasper Mall is a raw documentary film exploring the harsh realities of economic struggles surging across the country by chronicling the evolution of traditional malls, as showcased by the slow death of Alabama's Jasper Mall. By focusing on the individual location, Jasper Mall reveals homegrown people behind the shopping center, including patrons and tenants. Through a year of filming, Jasper Mall brings American nostalgia for malls to the surface, depicting how this feeling dissipates as culture rapidly changes. – Yael Tygiel
Wildcat (2022)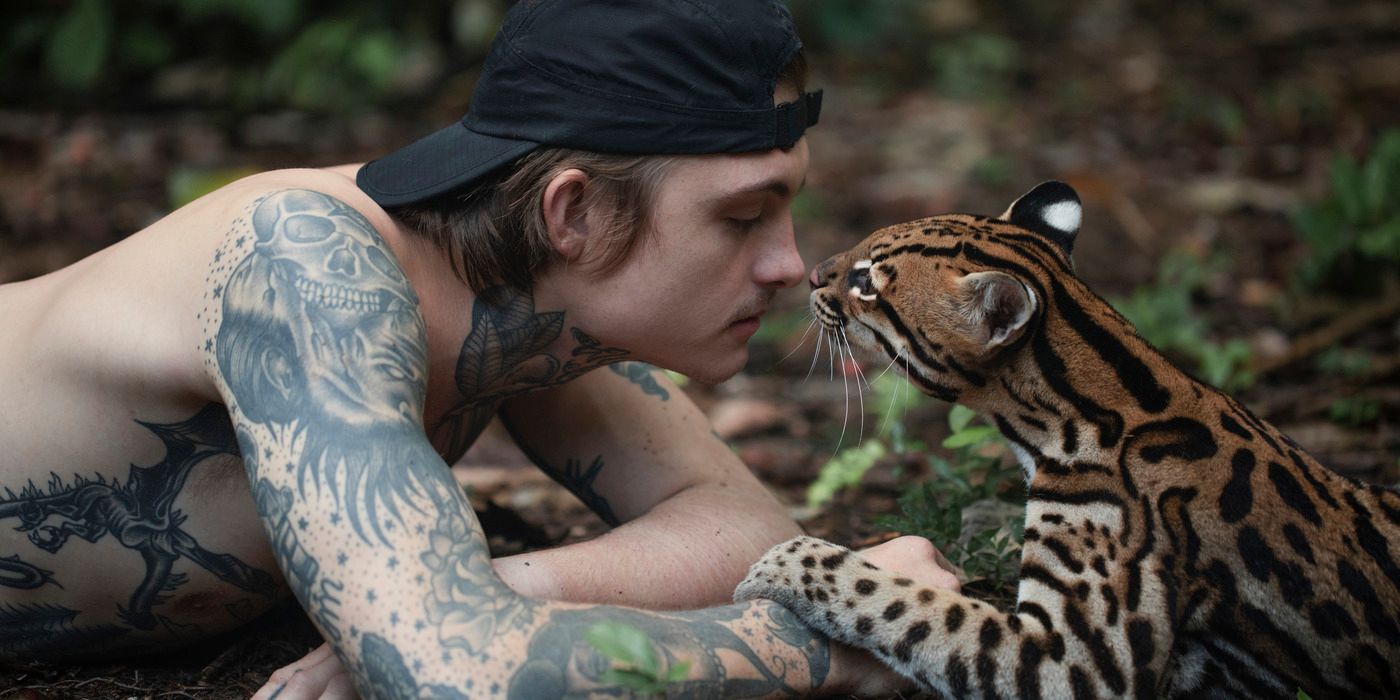 Run Time: 1 hr 45 min | Director: Trevor Frost, Melissa Lesh
Cast: Samantha Zwicker, Harry Turner, Dante Cueva Altamirano, Cristian De La Cruz
Wildcat is a raw journey into the Amazon directed by Trevor Frost and Melissa Lesh. After being medically discharged, Harry Turner, a young English veteran, travels to a remote and scenic area in an attempt to rest, recharge, and recover from PTSD. While exploring the Amazon jungle, Turner meets scientist Samantha Zwicker and a baby ocelot who changes his life. Wildcat is more than a nature documentary, as it explores the interconnectivity of the planet. With a riveting story, gorgeous landscapes, and tons of cat content, Wildcat is a beautifully inspiring and touching film about healing. – Yael Tygiel
The Sound of 007 (2022)
Run Time: 1 hr 28 min | Director: Mat Whitecross
Cast: Billie Eilish, Daniel Craig, Rami Malek, Michael Caine
Revolving around an iconic franchise like the James Bond series, The Sound of 007 allows filmmaker Mat Whitecross to explore the history behind some of the most memorable movie theme songs. The Sound of 007 is a journey for the senses, traveling through generations of music, beginning with the genesis of Dr. No's unforgettable theme from the 1962 film. Featuring interviews from actors of the franchise, including Daniel Craig, The Sound of 007 also shines a spotlight on No Time To Die's Academy Award-winning song from modern music maven Billie Eilish. – Yael Tygiel
Good Night Oppy (2022)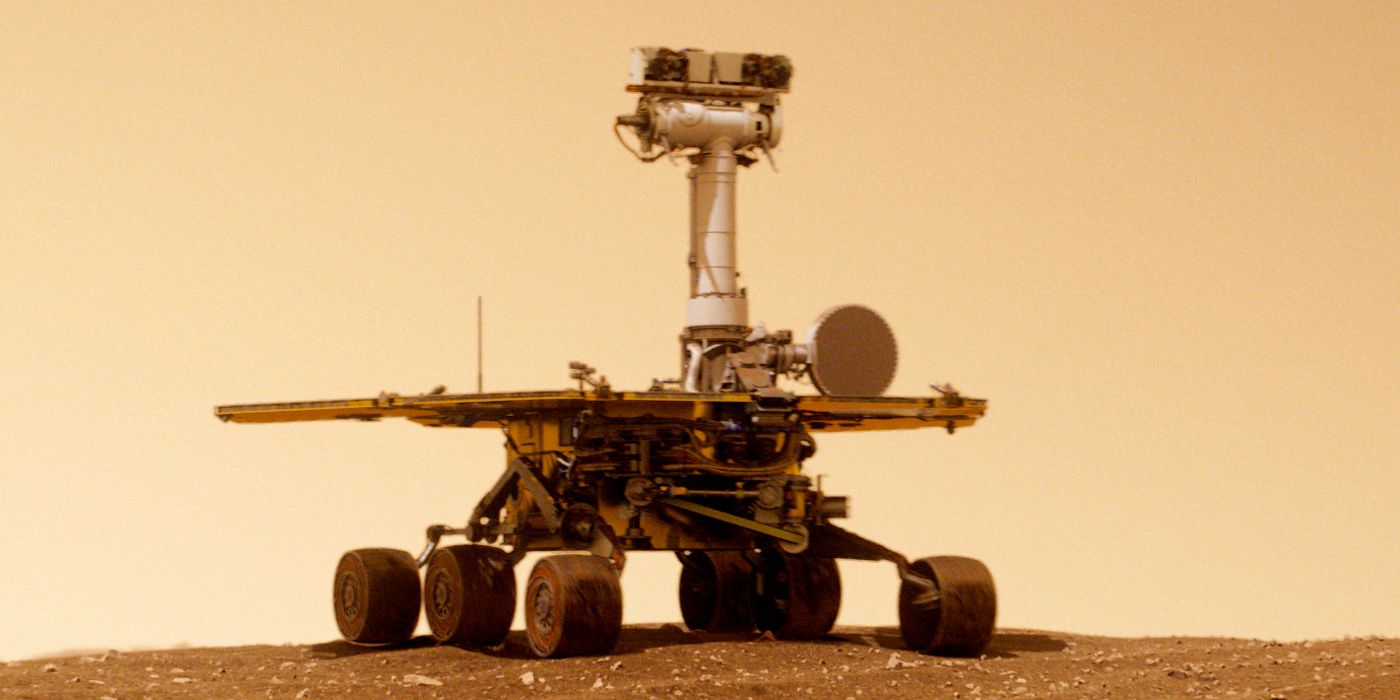 Run Time: 1 hr 45 min | Director: Ryan White
Angela Bassett (Black Panther: Wakanda Forever) narrates Good Night Oppy, the documentary film from Ryan White that reveals an incredible true story of strength, smarts, and convictions. Good Night Oppy spends time with NASA engineers and scientists as they create the adorable exploration rover named Opportunity, which was sent on a three-month mission to Mars, only to survive for 15 years. Featuring interviews with NASA employees, as well as footage from the original mission, Good Night Oppy dives into the far reaches of our solar system with an uplifting message and exciting adventure. – Yael Tygiel
Dior and I (2014)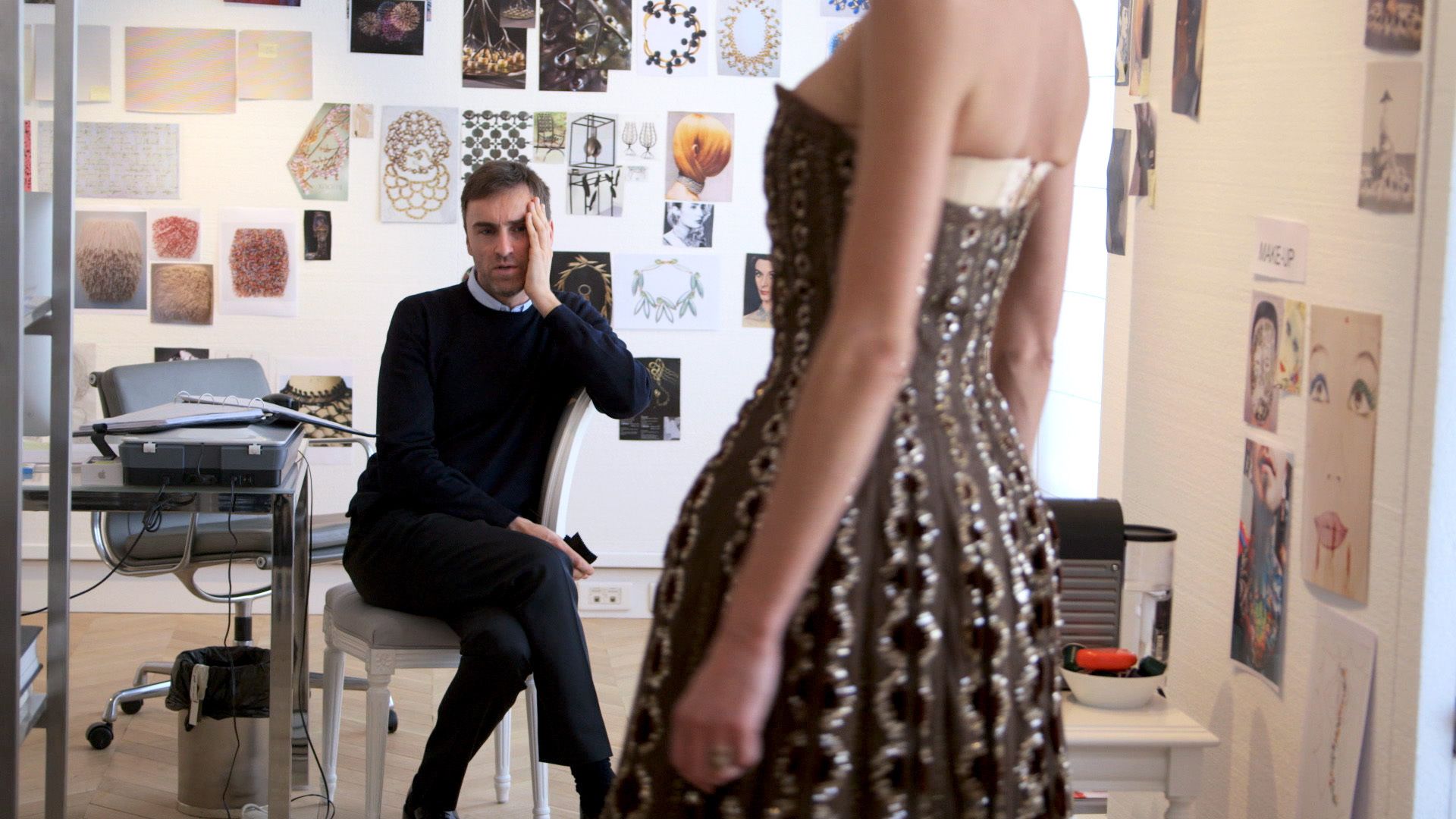 Run Time: 1 hr 30 min | Director: Frédéric Tcheng
Following the creation of Raf Simons' first haute couture collection as the new artistic director at the iconic brand, Dior and I shows both the challenges and triumphs of working in the fascinating, high-pressure world of high fashion. In addition to giving us an exclusive look at truly breathtaking designs, the documentary allows us to meet the people who make it all possible. Runway fans are sure to be instantly captivated by the portrait of Simons and his team as well as insight into the traditions of this unique business. – Taylor Gates
Flight/Risk (2022)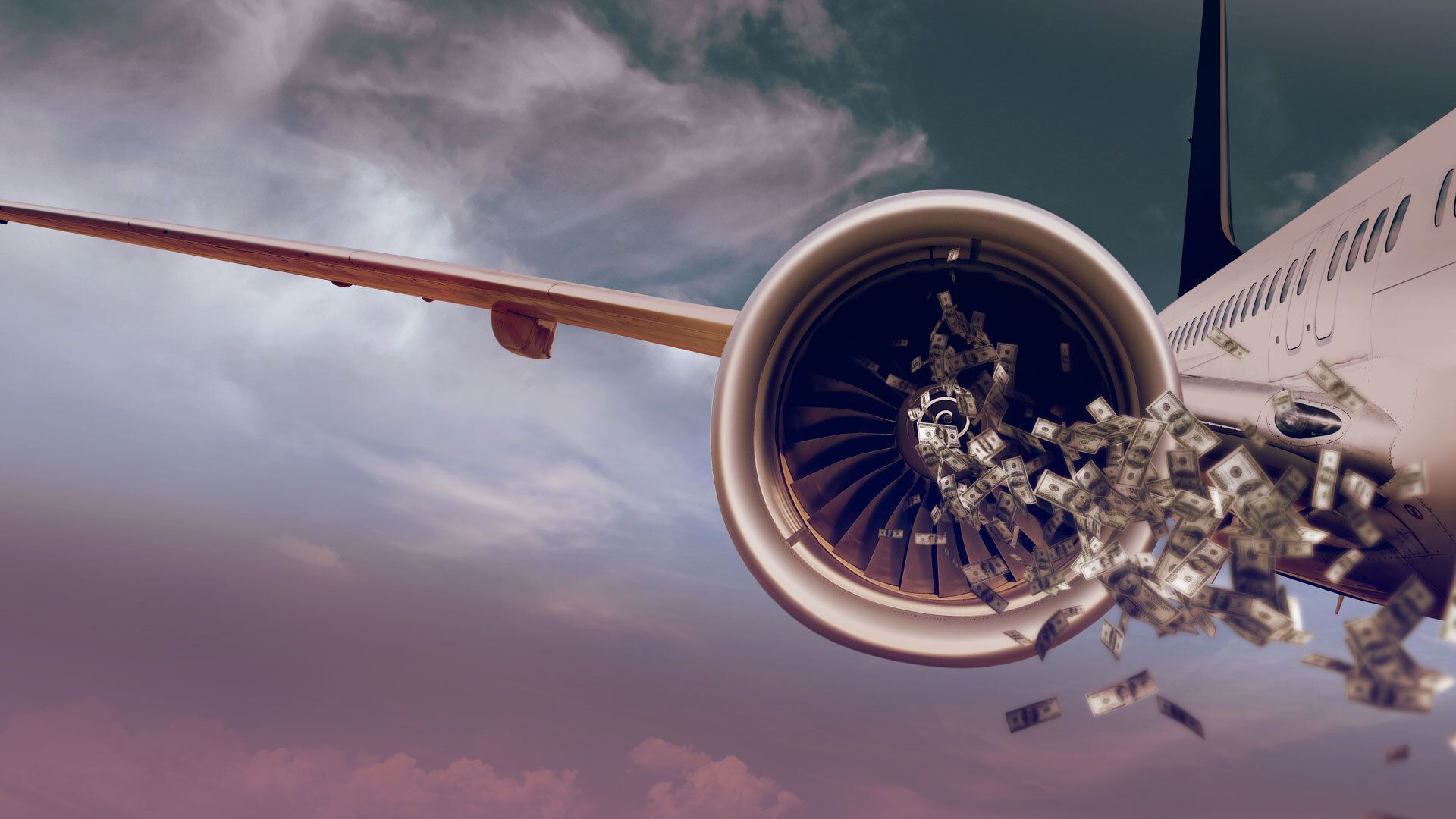 Run Time: 1 hr 38 min | Director: Karim Amer, Omar Mullick
Flight/Risk is a devastating yet important film about a group of everyday people who find themselves thrown into tragedy after two Boeing 737 Max planes crash in 2018 and 2019. The documentary showcases several perspectives, including the victims' families, their lawyers, and the brave journalists who covered the crashes. The film exposes how corporations try to dodge responsibility for their negligence and dangerous practices and pays tribute to those who refuse to let them off the hook. – Taylor Gates
Sour Grapes (2016)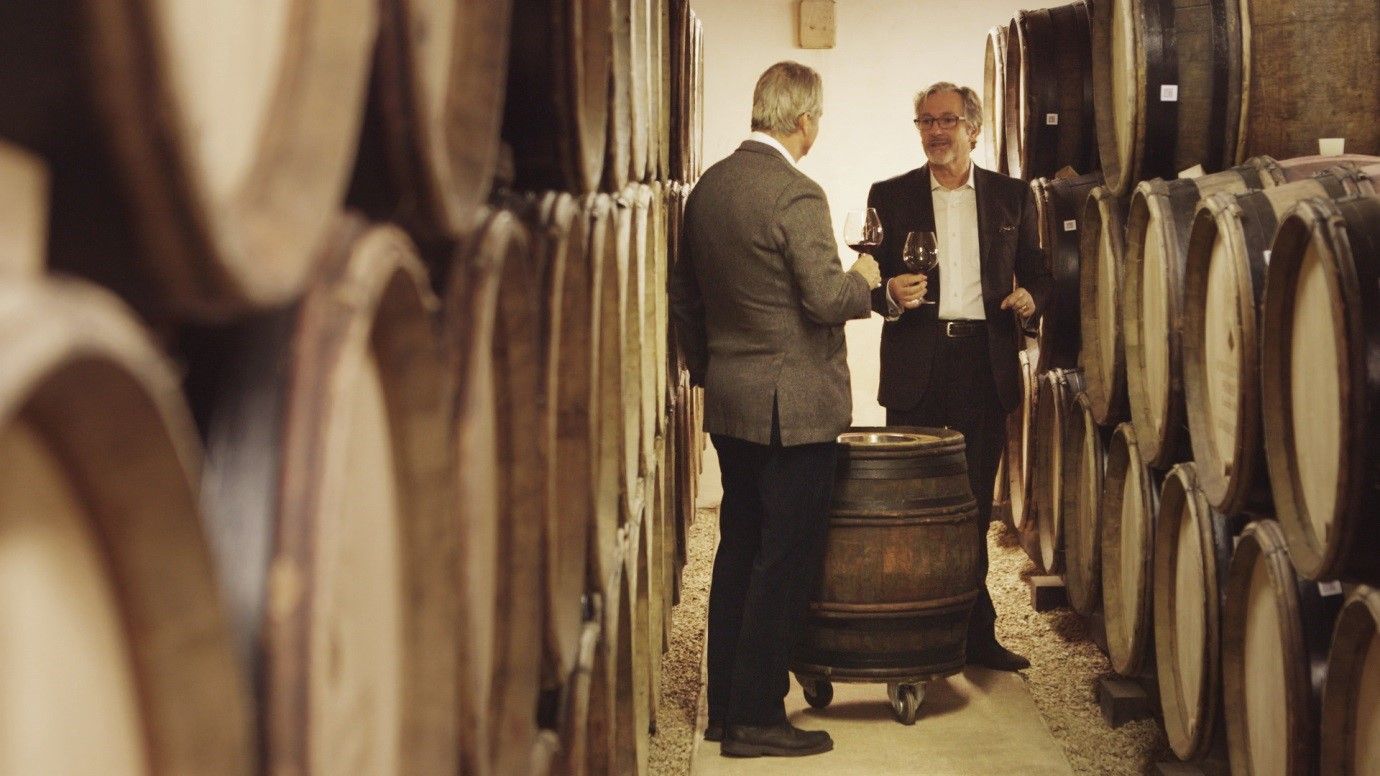 Run Time: 1 hr 25 min | Director: Reuben Atlas, Jerry Rothwell
Sour Grapes is a fascinating documentary by Reuben Atlas and Jerry Rothwell about the unexpectedly seedy world of fine wine. The documentary begins in the auction markets where rare spirits are sold before focusing on a singular criminal mastermind who found his way into these exclusive communities of wine collectors. Sour Grapes reveals a counterfeiter who managed to defraud the top auction houses and disrupt wine stocks, weaving a web of lies with his cheap liquor that ultimately drew out the FBI. An unexpectedly enjoyable true crime documentary, Sour Grapes is both amusing and frustrating at the same time. – Yael Tygiel
The Queen of Versailles (2012)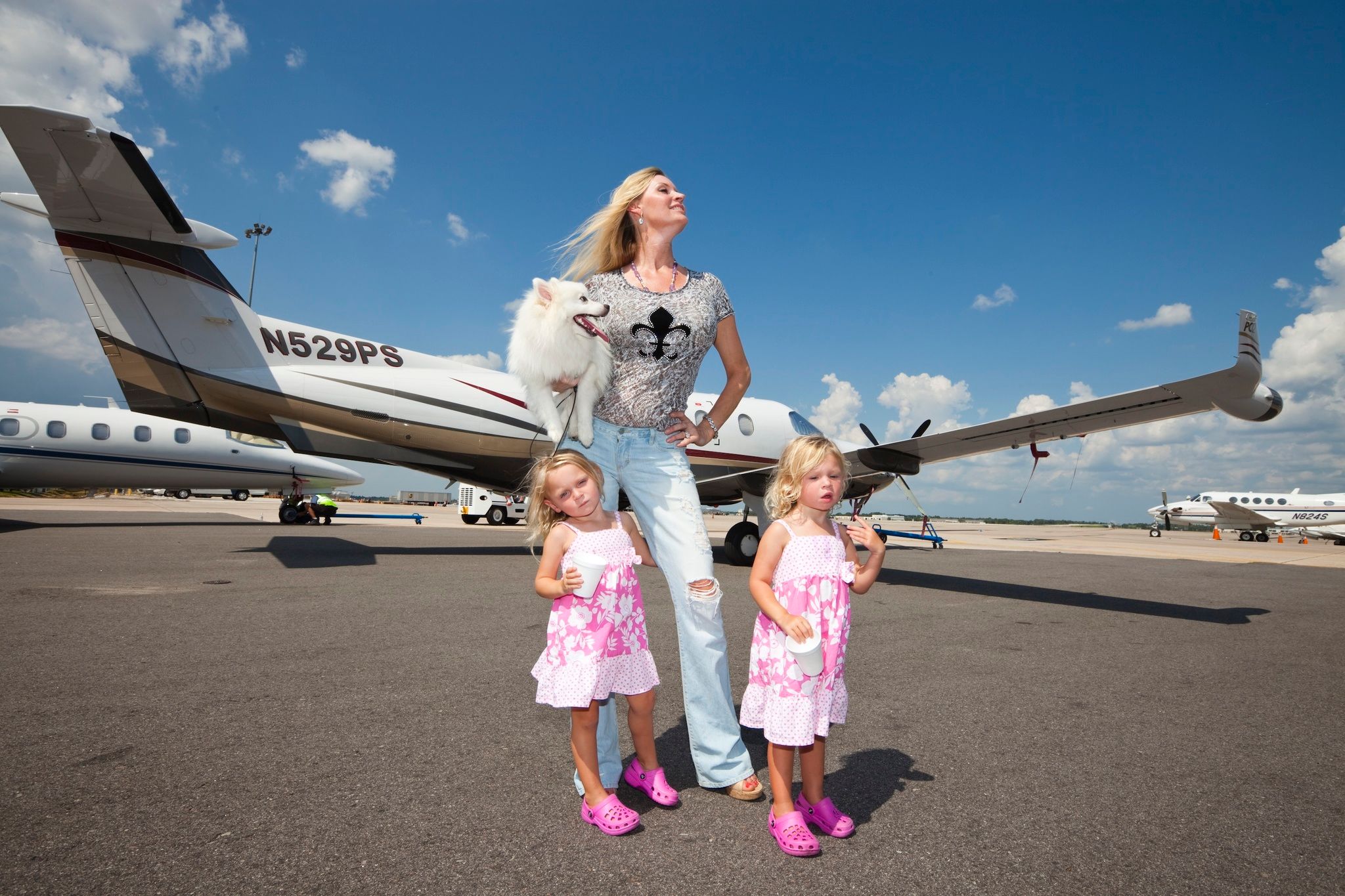 Part Real Housewives episode, part Lifestyles of the Rich and Famous, the documentary The Queen of Versailles watches billionaire couple Jaqueline and David Siegel build their dream life, which includes constructing a Versailles-inspired compound. The Queen of Versailles continues to track their journey as the couple struggles to keep their empire – and the lavish lifestyle they've grown accustomed to – afloat. Directed by Lauren Greenfield, who earned the Best Director award at Sundance for the documentary, The Queen of Versailles is both an exercise in hubris and a reminder to appreciate the important things in life. – Yael Tygiel
Closed for Storm (2020)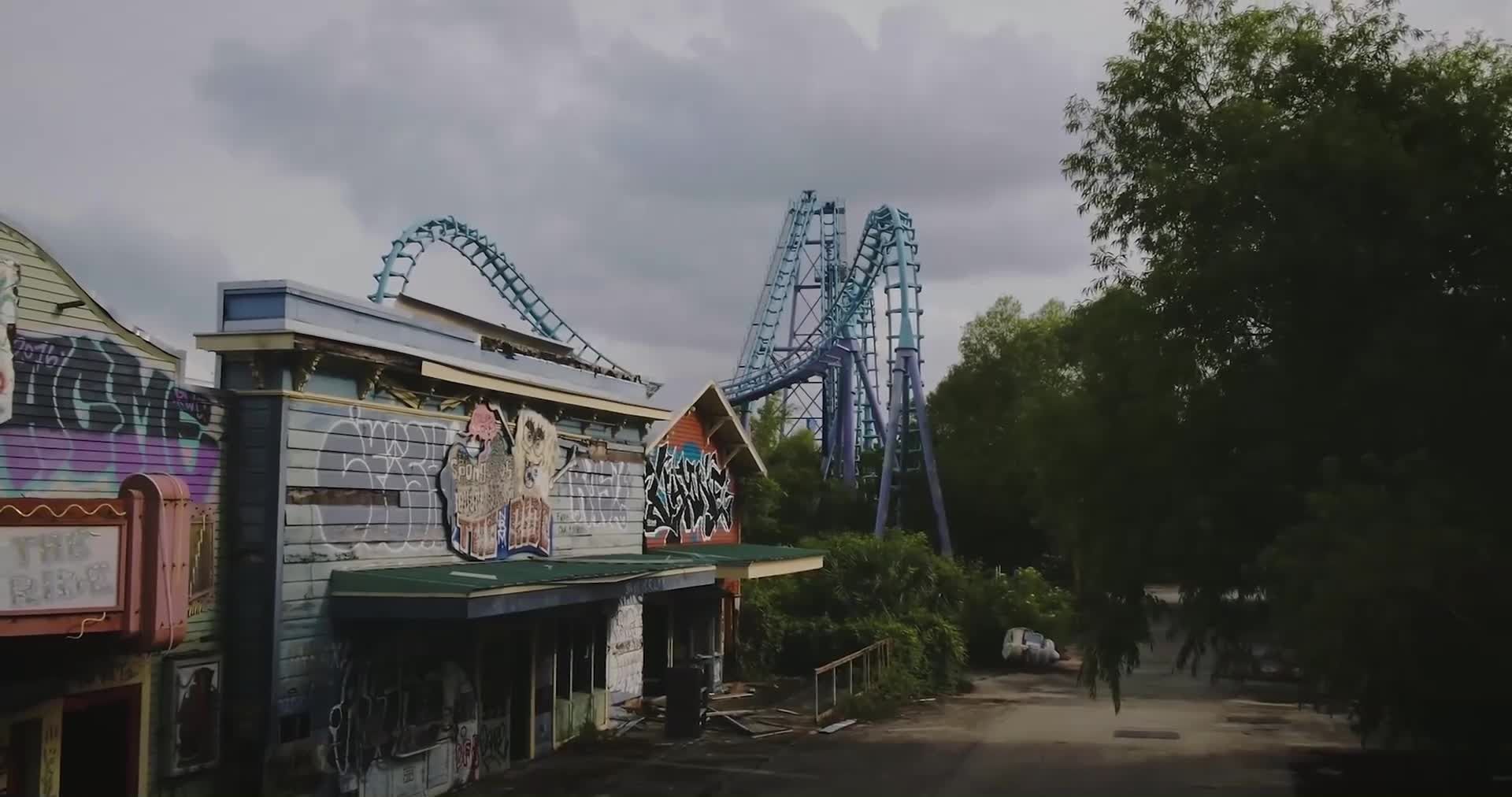 Run Time: 1 hr 18 min | Director: Jake Williams
Cast: Jared Black, Ryan Bordenave, Jason Cambre
Closed for Storm documents the devastation left by 2005's Hurricane Katrina, specifically how it destroyed a beloved theme park: Six Flags New Orleans. Closed for Storm shares the stories of local residents, former employees, and patrons of the massive park, which has been completely abandoned since the catastrophic event, and director Jake Williams captures haunting scenes resembling post-apocalyptic images. Closed for Storm explores an unexpected narrative, bringing to light moments of American life that were shattered by modern historical tragedy. – Yael Tygiel
Generation Wealth (2018)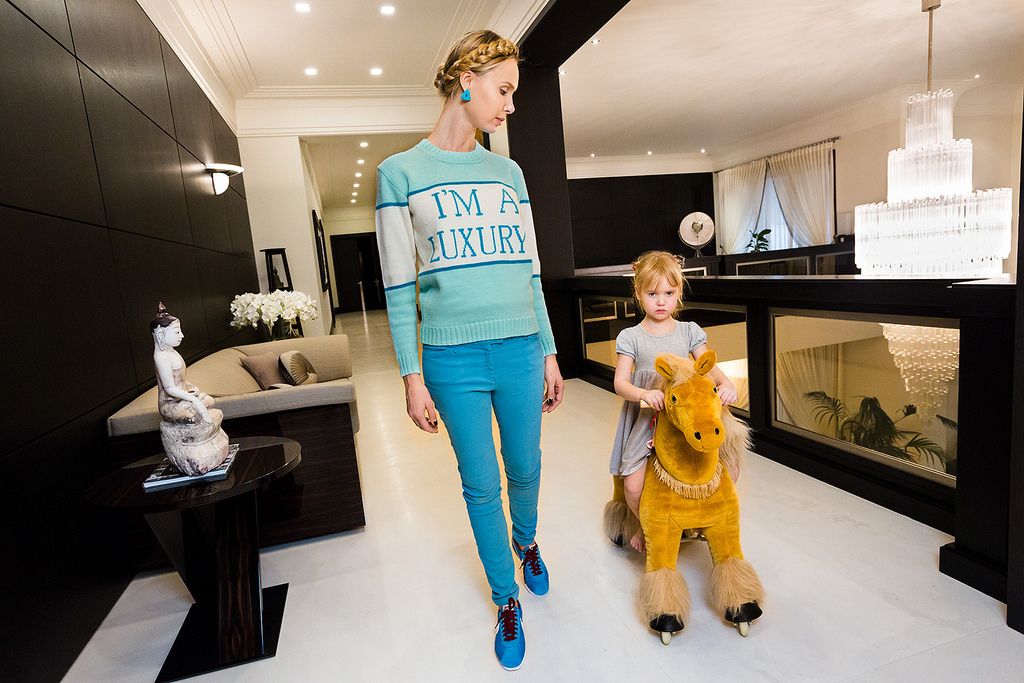 Run Time: 1 hr 46 min | Director: Lauren Greenfield
Generation Wealth had the prestigious honor of being the opening night documentary at the 2018 Sundance Film Festival – and for good reason. It explores an age-old question that we all still struggle to answer: Can money buy happiness? The general consensus is, of course, no, but it's much more complicated than that, and this documentary shows it. Behind all of the glitz and glamour, there's a bleak, melancholic tone that pervades. Come for the luxury – the designer clothes, mansions, and jets – and stay for the riveting character study of the world's ultra-wealthy. – Taylor Gates
Dear Zachary: A Letter to a Son About His Father (2008)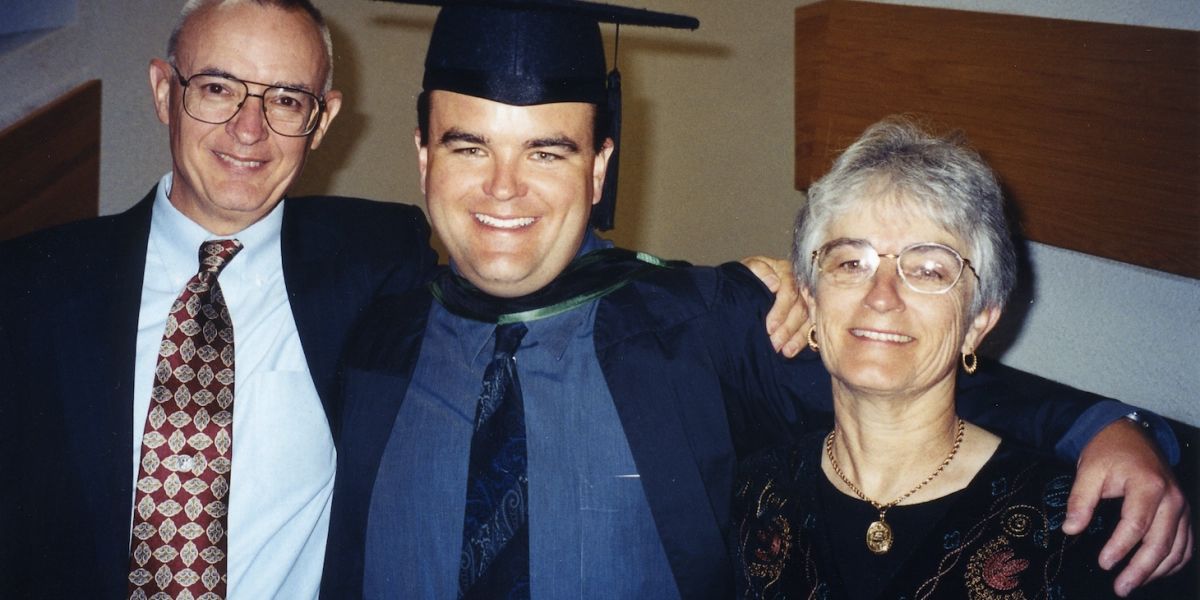 Run Time: 1 hr 35 min | Director: Kurt Kuenne
A gut-wrenching story that tries to offer a man's son the opportunity to discover who his dad was after his brutal murder. Filmmaker Kurt Kuenne documents the life of his best friend, Andrew Bagby, after his murder, trying to piece together the clues that lead to his death while also celebrating Andrew's life. Dear Zachary is beloved among the true-crime documentary community for being honest, heart-felt, infuriating, and devastating. Kuenne scrapbooks Andrew's life in a way that only a best friend can, and the documentary eventually pushed a lawmaker to introduce "Zachary's Bill" to the Parliament of Canada, helping to protect children in bail hearings and custody disputes. For those interested in true crime, this one can not be missed. Available through Amazon Prime subscription. — Therese Lacson
Lorena (2019)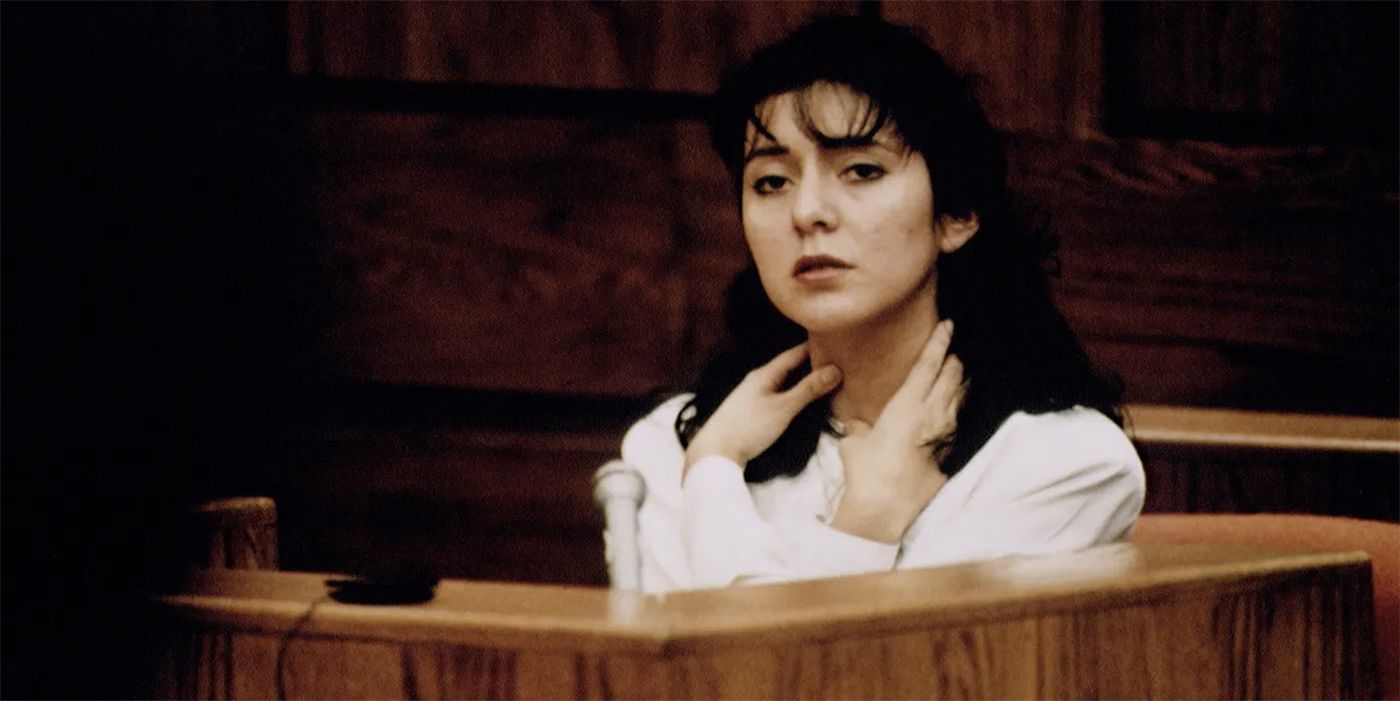 Run Time: 1 hr 28 min | Director: Joshua Rofé
Lorena details an absolutely shocking story of a 1993 assault. This four-part docuseries follows the lives of Lorena and John Bobbitt. Lorena was arrested after she cut off her husband John's penis. Lorena accused John of domestic violence and marital rape, and, unsurprisingly, the story soon became consumed by the news media. Directed by Joshua Rofé, Lorena investigates the case and the media storm that turned the story into the butt of many jokes. The docuseries uses archive footage to shine a spotlight on the shameful coverage of the case and might leave you feeling frustrated and enlightened. — Therese Lacson
The Imposter (2012)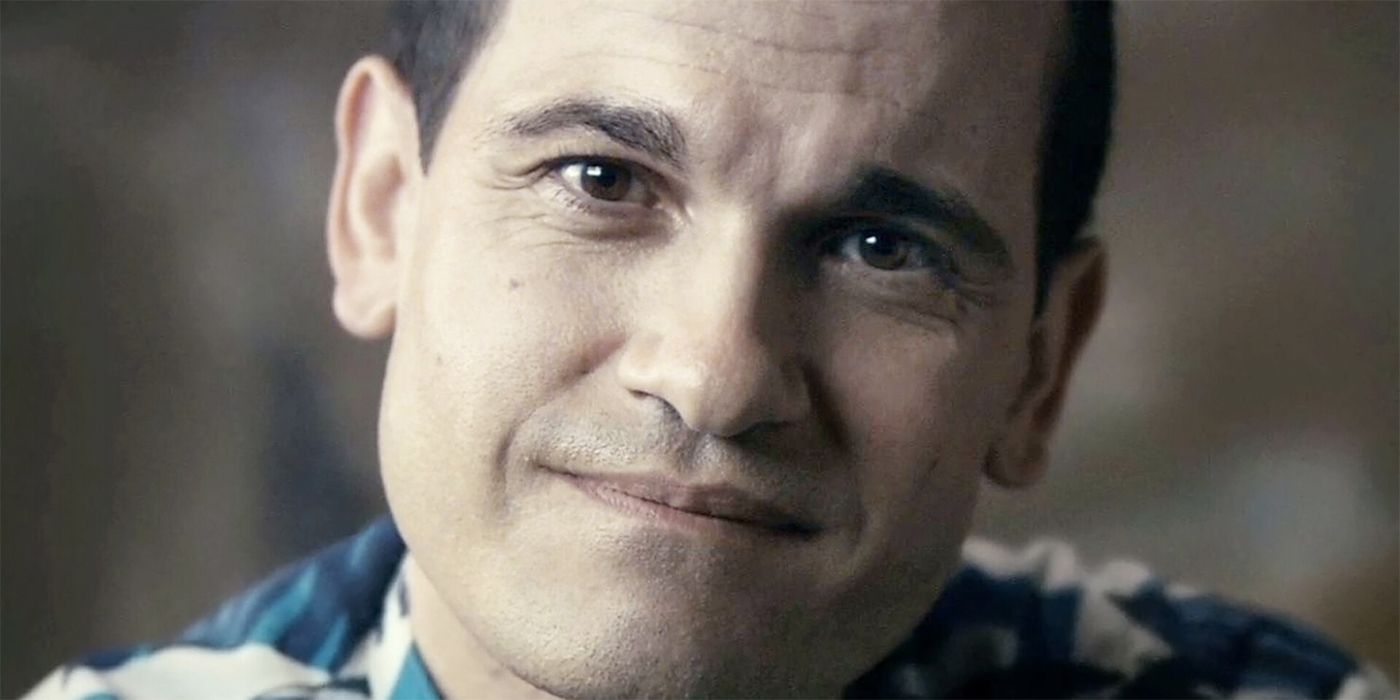 Run Time: 1 hr 39 min | Director: Bart Layton
How does a con man at the age of 20 fool an entire family into thinking he is their missing 13-year-old son? Bart Layton documents the compelling 1997 case of Frédéric Bourdin in The Imposter. The Imposter begins as a tale about the missing case of Nicholas Barclay but it soon dives into Bourdin's life as a con man, revealing how he was able to target the weaknesses of families and play on their desperation with his manipulation. Layton's documentary is an exciting piece of work because he speaks not only to the Barclay family but to Bourdin himself about the con and how he was able to pull it all off.
Stories We Tell (2012)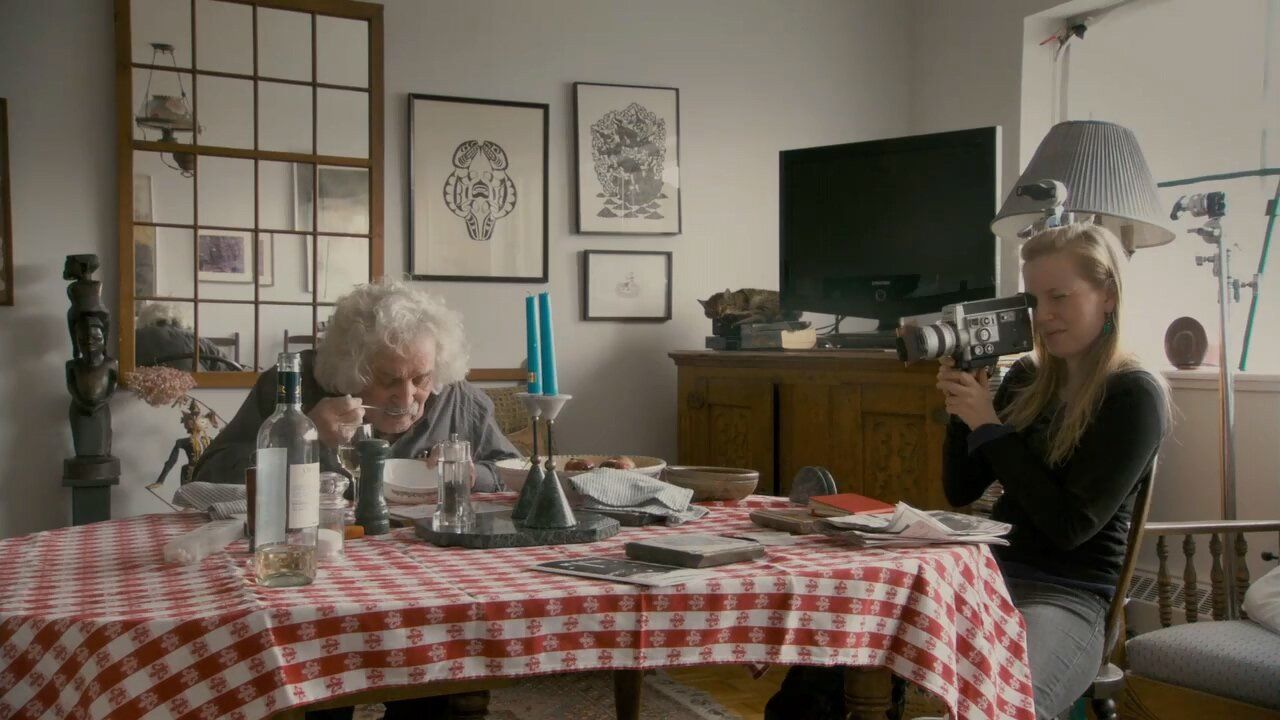 Run Time: 1 hr 49 min | Director: Sarah Polley
Sarah Polley crafts one of the best documentaries of the 2010s with the alluring Stories We Tell. The film is autobiographical as Polley explores the secrets of her own family and examining her parents in all their complex humanity. It's a stunning work of memoir and memory with some stunningly creative approaches to unwinding the story of her parentage. This clearly wasn't an easy story for Polley to tell, but she bravely moves forward with a daughter's love and a filmmaker's eye. The film's only downside is that after you finish, you'll wish that Polley would keep tackling documentaries because she clearly is a master of the format. – Matt Goldberg
Val (2021)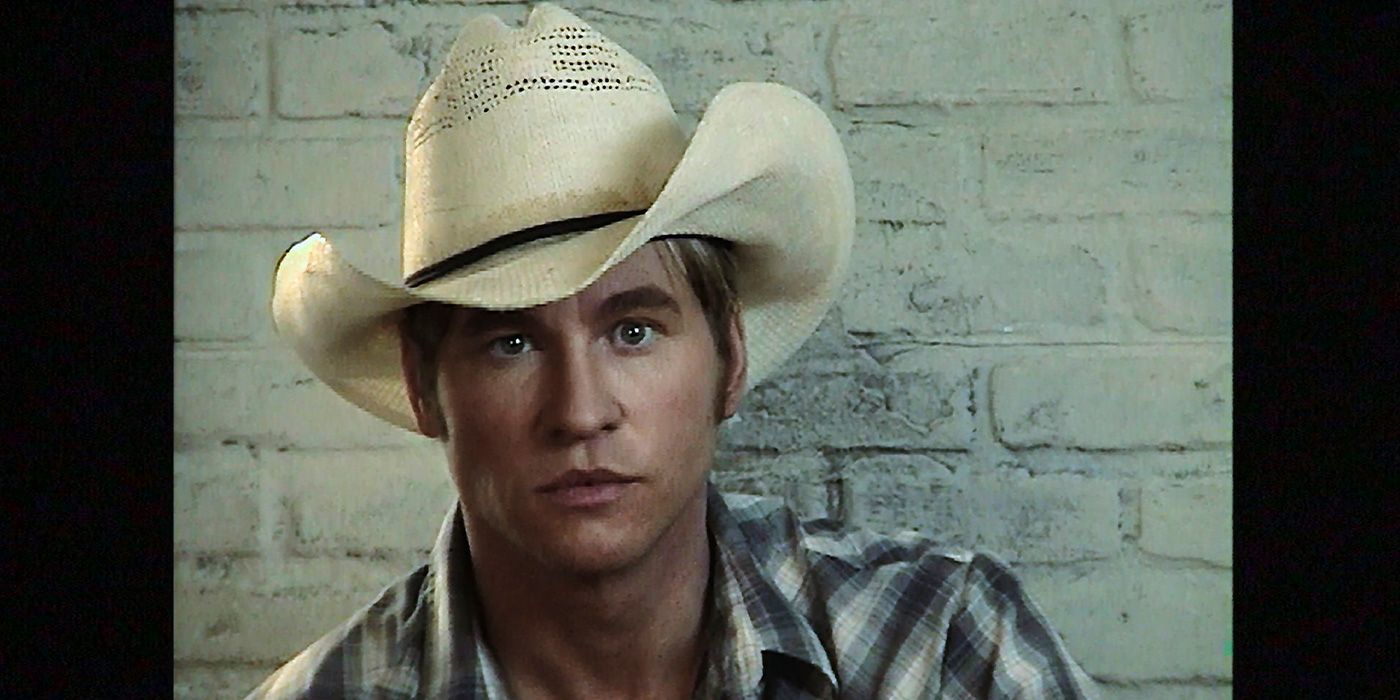 Run Time: 1 hr 49 min | Director: Leo Scott and Ting Poo
What if you devoted your life to acting and then disease took that away from you? What would you be left with? Would it just be your body of work or would you yearn to keep creating no matter what? That's the beautiful question at the center of the lovely Val Kilmer documentary, Val. While the documentary does explore some of Kilmer's most notable cinematic work including Top Gun, Batman Forever, The Doors, and others thanks to the wealth of video footage Kilmer took over the years, the heart of the film is where Kilmer is now after having his voice ravaged by throat cancer. Rather than a simple story of perseverance, we get Kilmer's own words through his videos and narration provided by his son Jack Kilmer, who sounds a lot like his father. Val is a unique look at an actor who never really craved movie stardom but instead artistic expression and how that expression carries on after tragedy. – Matt Goldberg
Source: https://dominioncinemas.net
Category: Amazon