From Nope to Ender's Game, check out the best sci-fi movies on Prime Video.
you are watching: Best Sci-Fi Movies on Amazon Prime Video Right Now (August 2023)
From the dawn of cinema, the science fiction genre has captured the imaginations of filmmakers and the audiences they've served. From Georges Méliès to Fritz Lang, Robert Wise to Ridley Scott, sci-fi movies have pondered humanity's fear of the unknown and the beyond, casting sometimes bleak, sometimes exciting visions of the future. If you're a Prime Video subscriber and a science-fiction nut, there are some worthy options to stream on the service. Whether it's sci-fi horror, action, comedy, or post-apocalyptic/dystopian sci-fi, there's something for everyone. Here's our list of flicks every sci-fi geek ought to have on their watchlist, some great, some putrid, some stuck in the middle but conceptually deft.
Want to explore more? Check out our list of the best movies on Prime Video, the best sci-fi shows on the platform, or the best sci-fi movies and shows on Netflix.
Editor's note: This article was last updated August 2023 to include M3GAN.
The Tomorrow War (2021)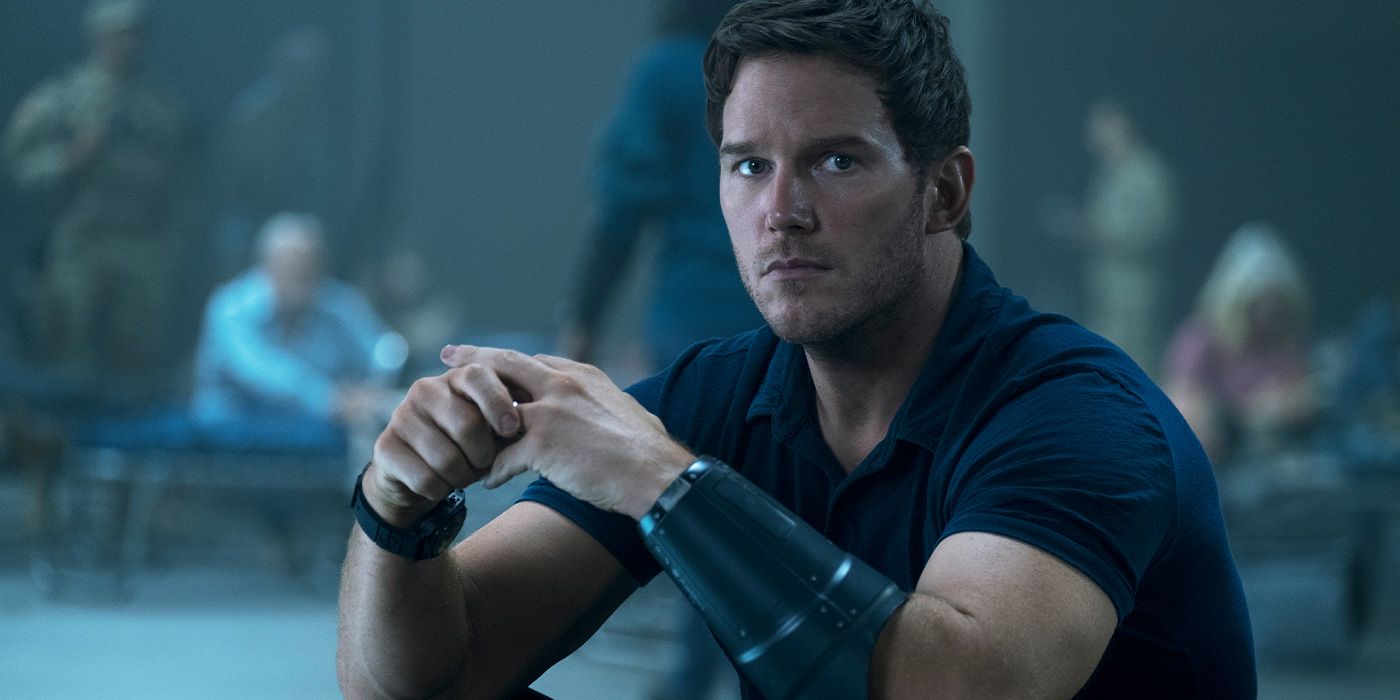 Run Time: 2 hr 20 min | Director: Chris McKay
Cast: Chris Pratt, J.K. Simmons, Yvonne Strahovski, Betty Gilpin, Sam Richardson
There's nothing wrong with being a little cheesy. A throwback to Independence Day, Armageddon, and the other playful science-fiction spectacles of the '90s, The Tomorrow War is the perfect type of alien invasion epic that doesn't take itself too seriously. The LEGO Batman Movie director Chris McKay creates some truly jaw-dropping action sequences, and surprisingly the 138 runtime doesn't feel too bloated. Chris Pratt gives one of his most earnest, charismatic performances, and a subplot involving his father (J.K. Simmons) that is surprisingly heartfelt. If you're looking for a Roland Emmerich impersonator that's better than anything Emmerich has made in the last two decades, The Tomorrow War is for you. — Liam Gaughan
M3GAN (2022)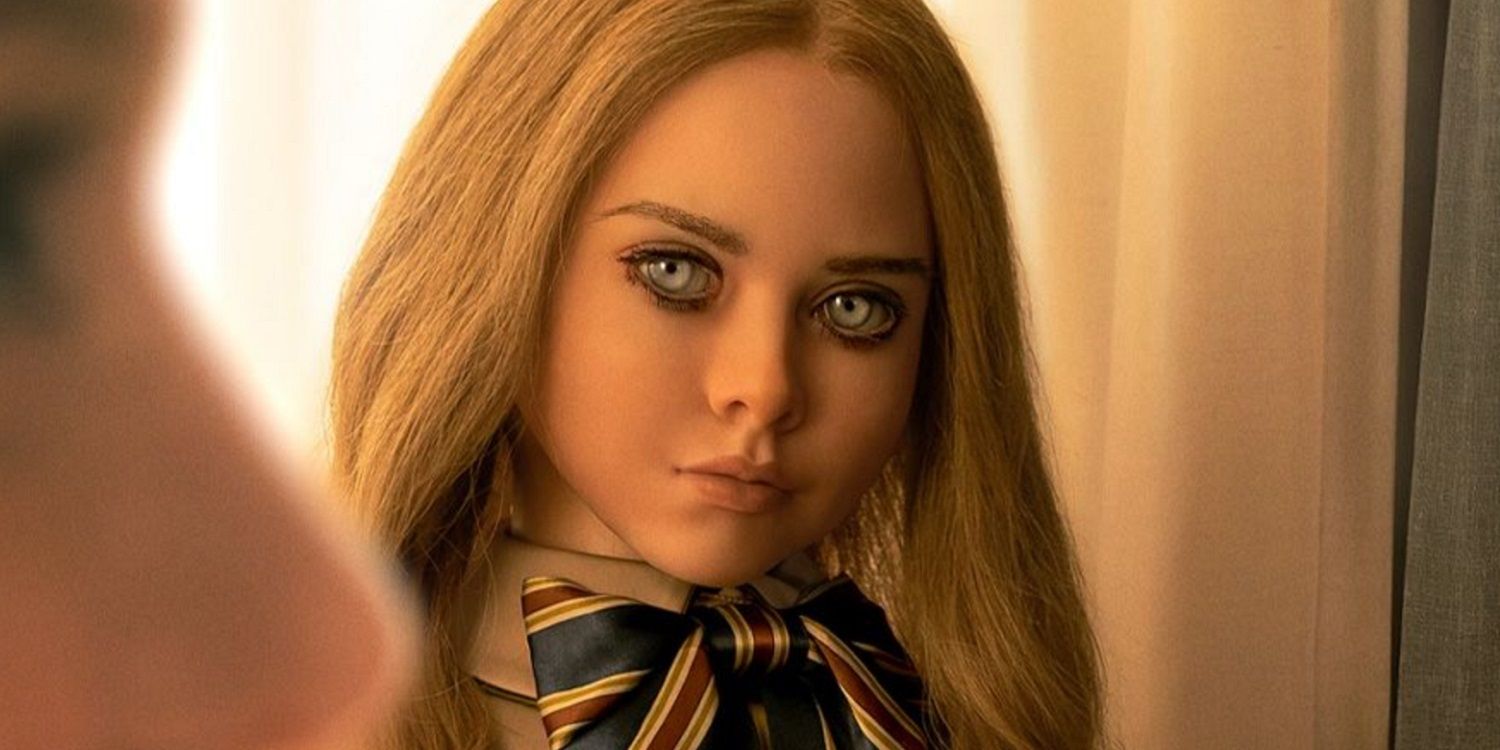 Run Time: 1 hr 42 min | Director: Gerard Johnstone
Cast: Allison Williams, Violet McGraw, Ronny Chieng
Directed by Gerard Johnstone, M3GAN is one of the most delightfully campy modern horror films. Brought to life from a story by James Wan (Aquaman) and Akela Cooper, who also wrote the screenplay, M3GAN follows eight-year-old Cady (Violet McGraw), who moves in with her aunt Gemma (Allison Williams) after her parents are killed in a car accident. Hoping to ease Cady's trauma, Gemma introduces the young and lonely girl to an artificially intelligent life-sized doll named M3GAN. As expected with AI in film, the technology becomes sentient, and lives are threatened. Leaning into the absurdity, M3GAN cleverly plays with horror tropes in a unique way that wonderfully entertains while distressing. – Yael Tygiel
Nope (2022)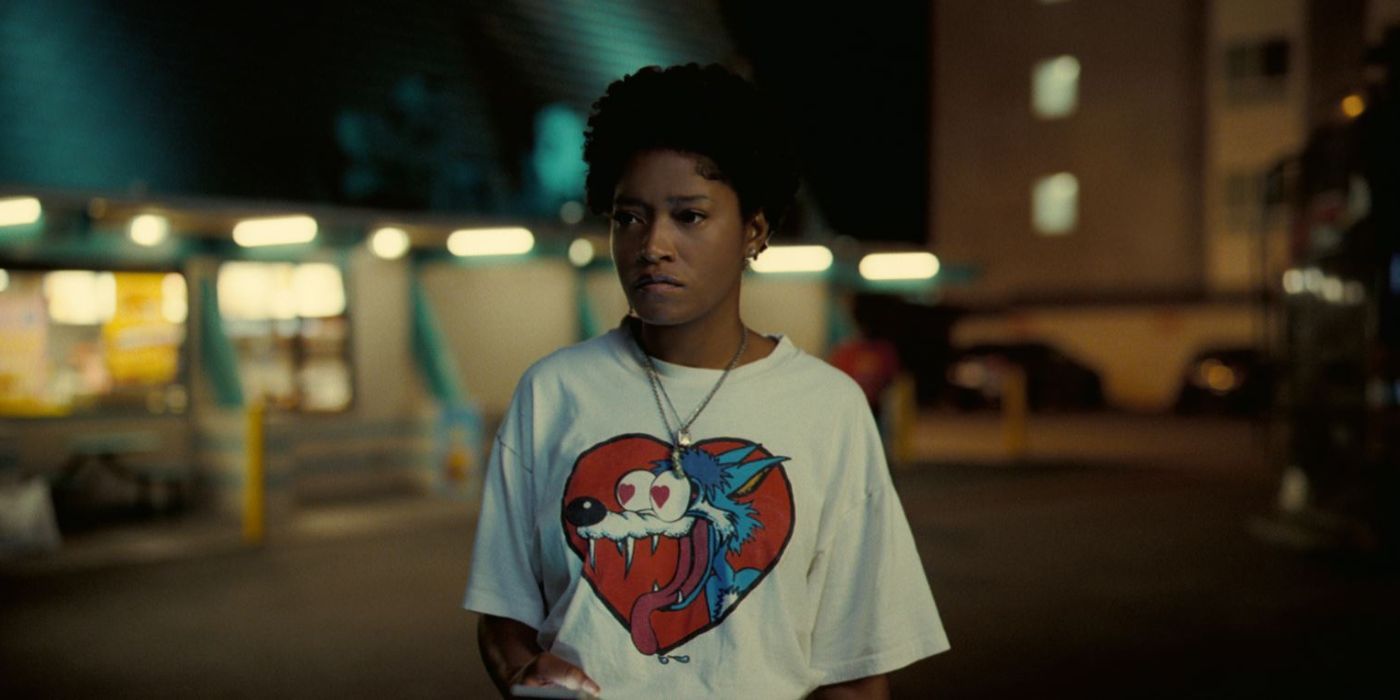 Run Time: 2 hr 15 min | Director: Jordan Peele
Cast: Daniel Kaluuya, Keke Palmer, Steven Yeun, Brandon Perea
Writer and director Jordan Peele (Get Out) executes his most ambitious project to date with this terrifying and unsettling sci-fi horror film that pays homage to the origins of film, alien and monster flicks, and the unnamed people of color behind the scenes of Old Hollywood. Nope stars Daniel Kaluuya (Black Panther) and Keke Palmer (Lightyear) as a brother and sister duo that uncover a strange object that's been terrorizing the skies of a small ranch town in California and see it as their chance to get rich by capturing it on camera. The film is so visually beautiful and thematically layered that you'll continue to find new things with every rewatch. – Tauri Miller
I Still See You (2018)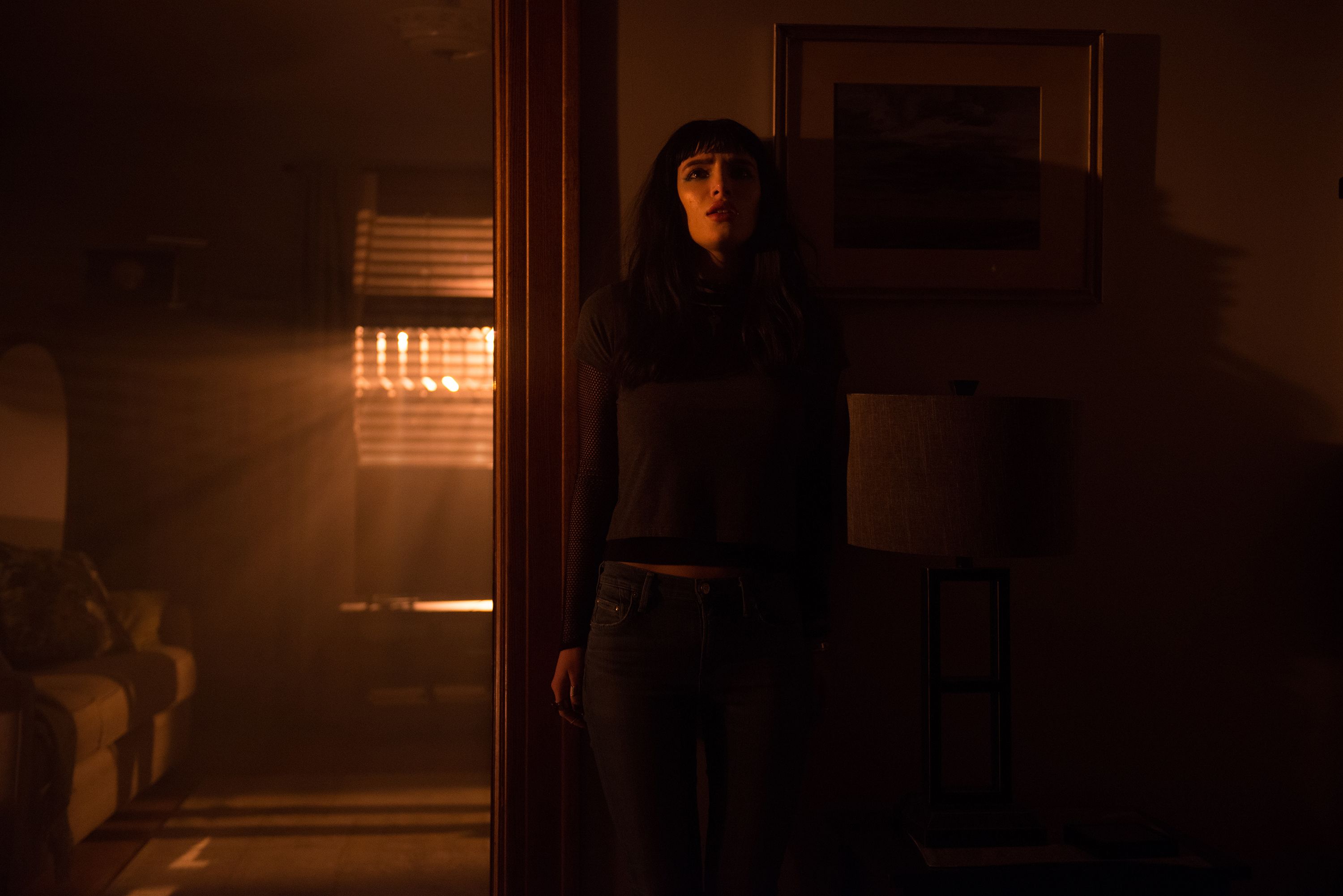 Run Time: 1 hr 48 min | Director: Scott Speer
Cast: Bella Thorne, Richard Harmon, Thomas Elms, Dermot Mulroney
Based on Daniel Waters' captivating novel Break My Heart 1000 Times, I Still See You explores the supernatural through a romantic thriller starring Bella Thorne (The DUFF) and Richard Harmon (The Night Agent) alongside Dermot Mulroney (Scream VI). Set in a unique reality, I Still See You takes place in a world where, following a devastating apocalyptic event that killed a large portion of the planet, ghosts known as Remnants have begun walking among the living. Thorne plays as a teenager years after the catastrophe being haunted by a maleficent spirit (Thomas Elms). With Jason Fuchs' screenplay, director Scott Speer visually captures spellbinding snapshots, wondrously blending romance and horror. – Yael Tygiel
Samaritan (2022)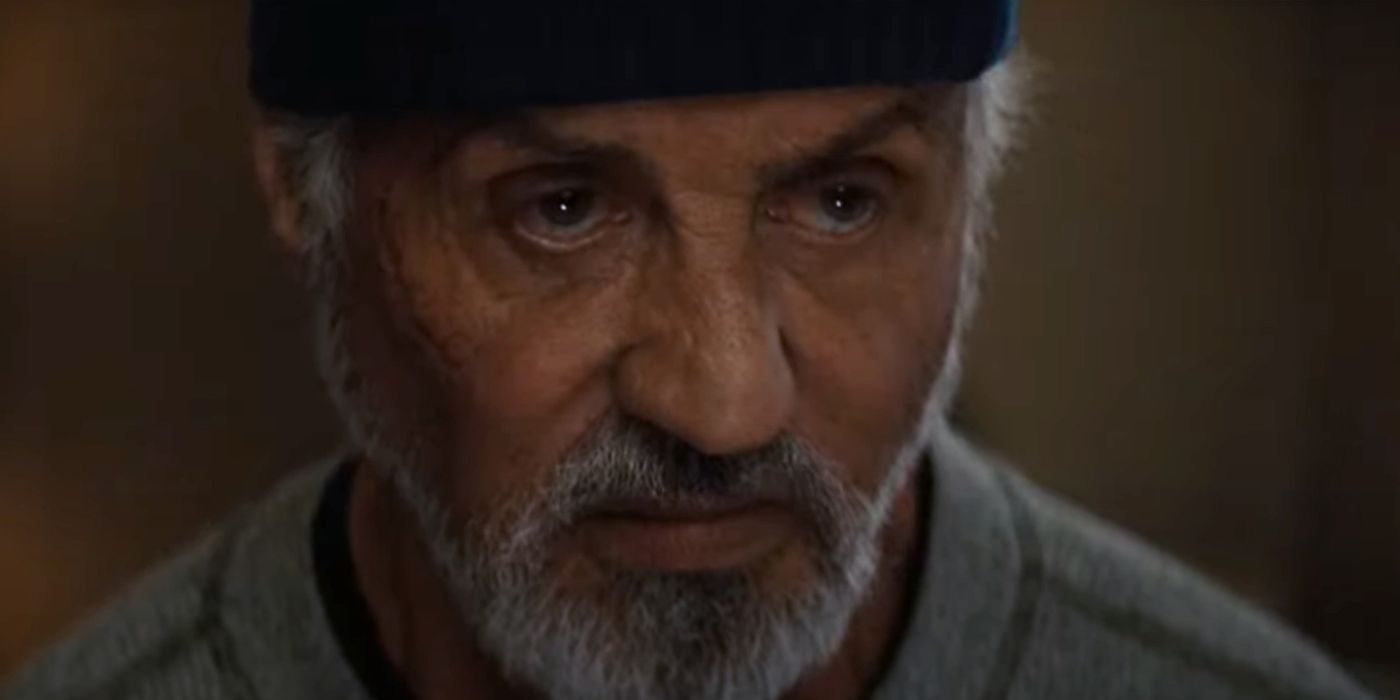 Cast: Sylvester Stallone, Javon 'Wanna' Walton, Pilou Asbæk, Dascha Polanco
Sylvester Stallone stars in Samaritan, an unexpectedly moving action film directed by Julius Avery. Written by Bragi F. Schut (Escape Room), Samaritan feels reminiscent of Will Smith's Hancock — thankfully skipping the bloated and unfocused eternal beings mythology — where a grizzled and antisocial man is actually a reluctant superhero. Delightfully favoring practical effects, Samaritan excels in action sequences and fight choreography. Stallone's cantankerous energy allows him to perfectly embody the role of an aging vigilante who is persuaded by his young neighbor (Javon 'Wanna' Walton) to once again pick up the mantle of 'Samaritan' and protect their city. – Yael Tygiel
The Vast of Night (2019)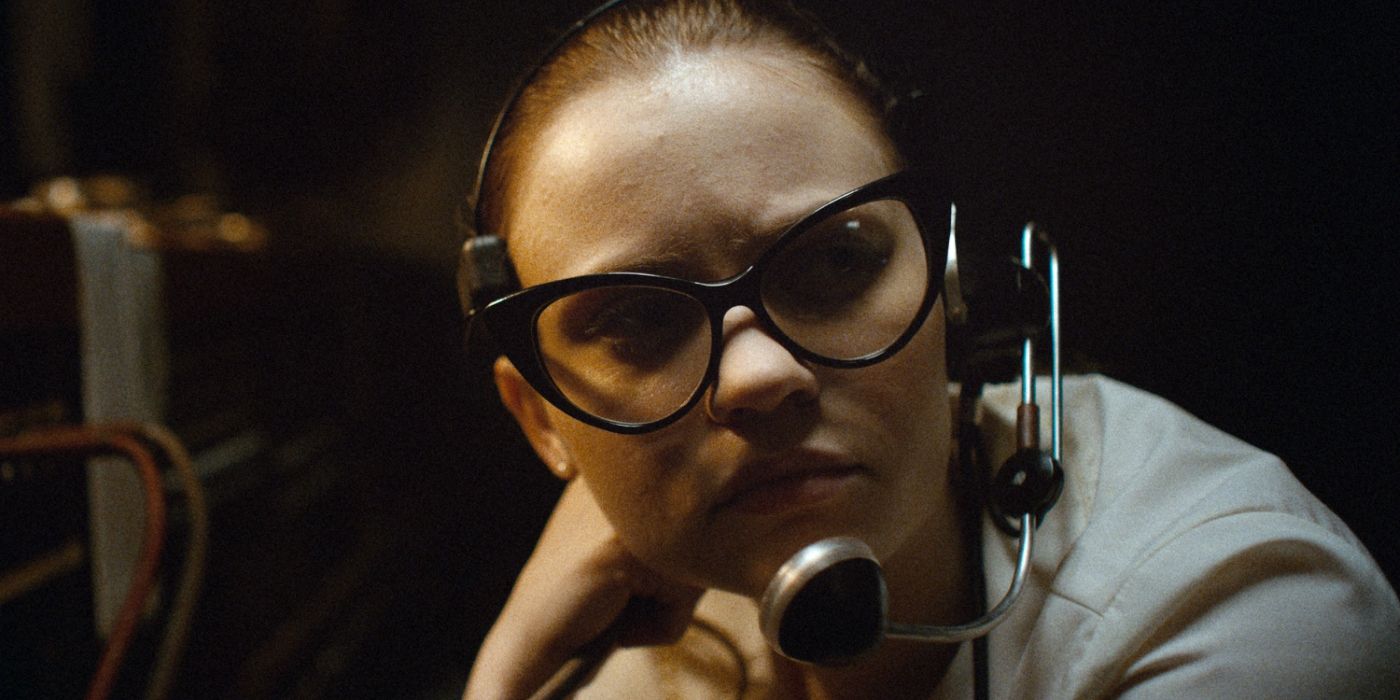 Run Time: 1 hr 31 min | Director: Andrew Patterson
Cast: Sierra McCormick, Jake Horowitz, Gail Cronauer
A compelling science fiction film, The Vast of Night comes from the mind of Andrew Patterson, who directed the movie and co-wrote the teleplay with Craig W. Sanger. Set in 1950s New Mexico, The Vast of Night is both mysterious and suspenseful. It follows Fay Crocker, played by Sierra McCormick (American Horror Stories), and Radio DJ Everett Sloan, played by Jake Horowitz, as they attempt to uncover what exactly is responsible for an unexplained sound. The Vast of Night cleverly utilizes conventional tropes, taking advantage of the historical time period and allowing the story to unravel and emphasize anticipation. – Yael Tygiel
Black Box (2020)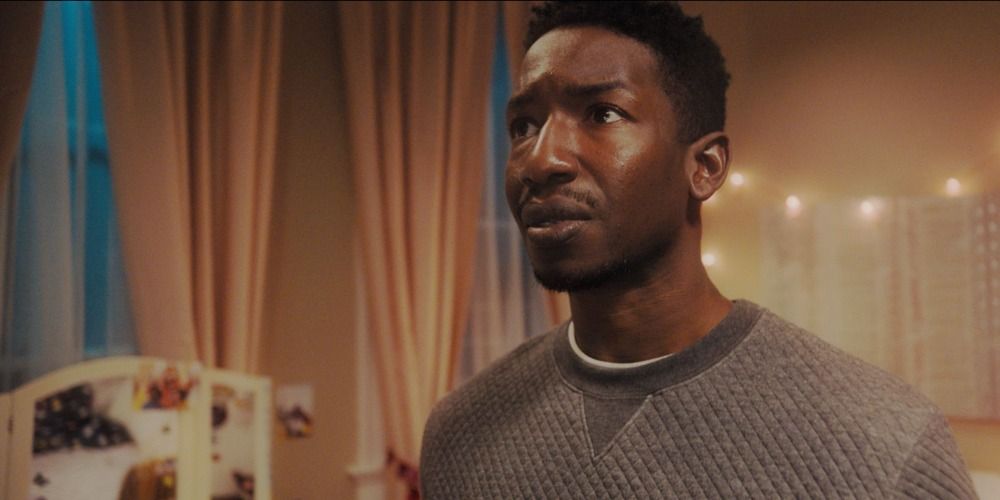 Run Time: 1 hr 40 min | Director: Emmanuel Osei-Kuffour
Cast: Mamoudou Athie, Phylicia Rashad, Amanda Christine
Black Box hails from Blumhouse, promising terrifying outcomes with an engaging and heart-stopping premise. Black Box stars Mamoudou Athie (Jurassic World Dominion) as Nolan, an emotionally tortured father who lost both his memory and his wife in a terrible accident. When Nolan participates in an experimental treatment attempting to recover his memories, he discovers a possibly horrific truth he may not be ready to accept. Supported by Phylicia Rashad (This Is Us), who appears as the doctor helping Nolan, Black Box's breakout star is the young Amanda Christine (Ada Twist, Scientist), who hypnotizes as Nolan's daughter Ava. – Yael Tygiel
Bliss (2021)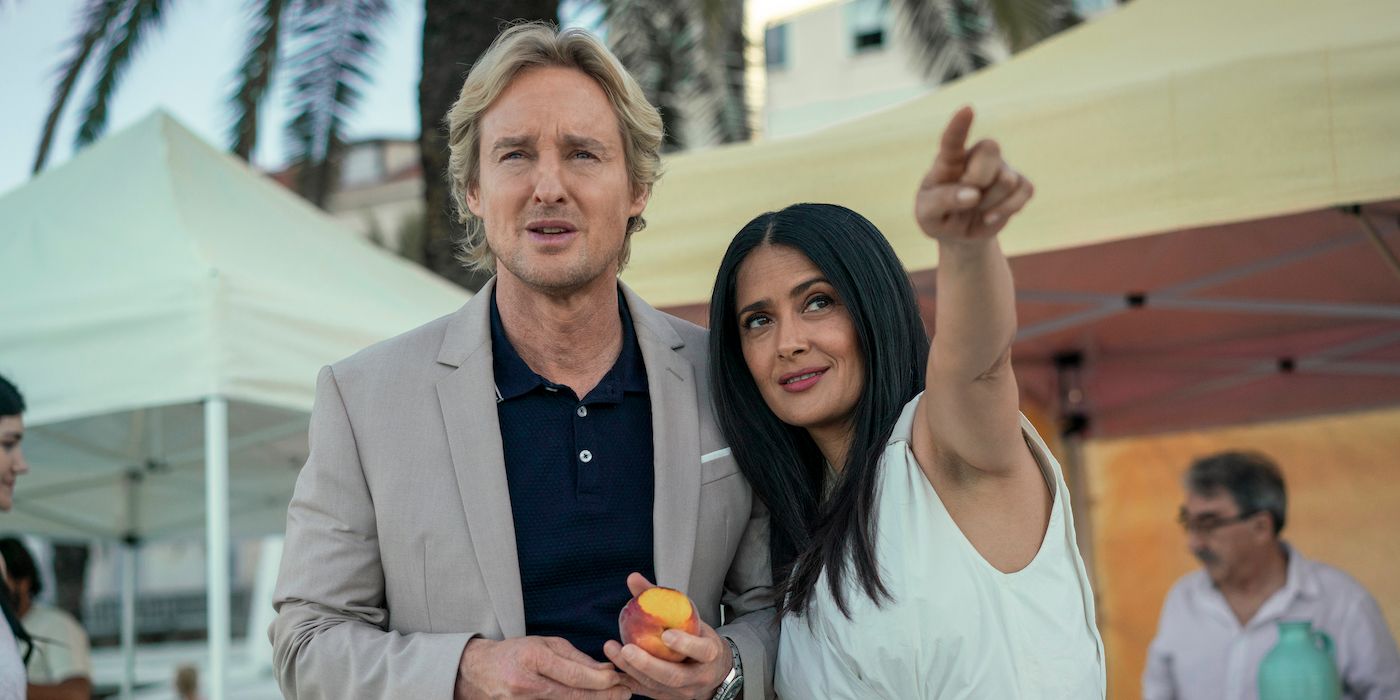 Run Time: 1 hr 44 min | Director: Mike Chaill
Cast: Owen Wilson, Salma Hayek, Nesta Cooper, Jorge Lendeborg Jr.
What do you get when you combine Eternal Sunshine of the Spotless Mind with The Matrix? Bliss is a familiar yet creative science fiction romance about warped reality. It's easy to compare it to the established classics of the genre, but filmmaker Mike Cahill still manages to make the material feel unique. Bliss is set within the not-so-distant future when corporations have even more power than they do now. A lonely daydreamer (Owen Wilson) searches for a woman in his fantasies (Salma Hayek), and he discovers that she may be real. Wilson and Hayek are best known for their comedy work, so it is refreshing to see them in more serious roles. – Liam Gaughan
Anna (2013)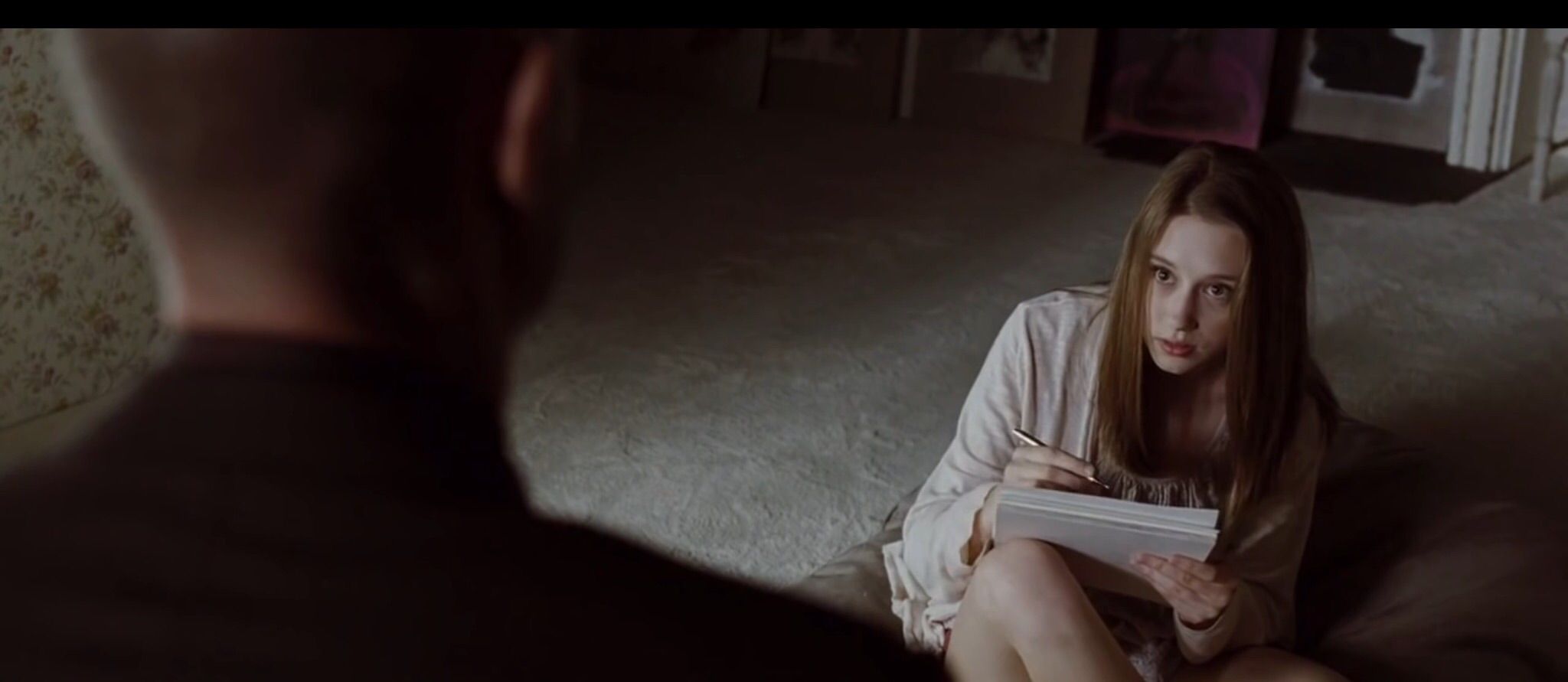 Run Time: 1 hr 39 min | Director: Jorge Dorado
Cast: Taissa Farmiga, Mark Strong, Noah Taylor, Brian Cox
Also known as Mindscape, Anna is a film that will leave your head spinning. Anchored by a chillingly brilliant performance by Taissa Farmiga, Anna follows John Washington – a detective who can enter people's memories. Throughout the film, John must investigate 16-year-old Anna's case to figure out whether she's a victim of psychological trauma or a dangerous sociopath. A combination of innovative sci-fi film, classic detective story, and heart-pounding thriller, Anna is unique and constantly engaging. If you're in the mood for a good mystery in the vein of Vertigo or Chinatown, you're sure to enjoy the puzzling story of Anna. – Taylor Gates
RELATED: The Best Fantasy and Sci-Fi Shows on Prime Video Right Now
The Lazarus Effect (2015)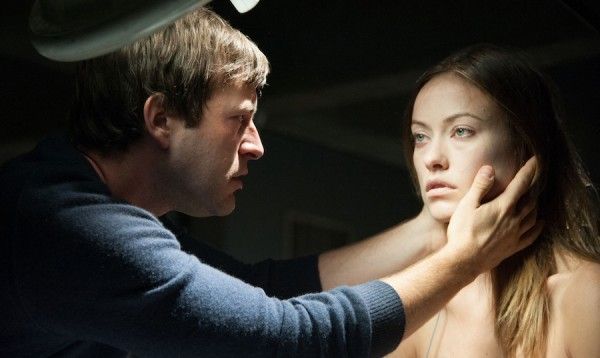 Run Time: 1 hr 23 min | Director: David Gelb
Cast: Mark Duplass, Olivia Wilde, Donald Glover, Evan Peters, Sarah Bolger
The Lazarus Effect follows a group of medical researchers who discover a serum that can bring people back from the dead. In theory, this sounds great, but anyone who has seen a zombie movie knows that this doesn't always lead to amazing results. The Lazarus Effect is no exception. When Zoe (Olivia Wilde), one of the group's own, gets electrocuted and has the procedure, she comes back as a superpowered – and sometimes super scary – version of herself, leaving everyone in peril. The film's tagline is "evil will rise," which pretty much says it all. If you're looking for a side of horror and supernatural with your sci-fi, The Lazarus Effect is for you. – Taylor Gates
Coherence (2013)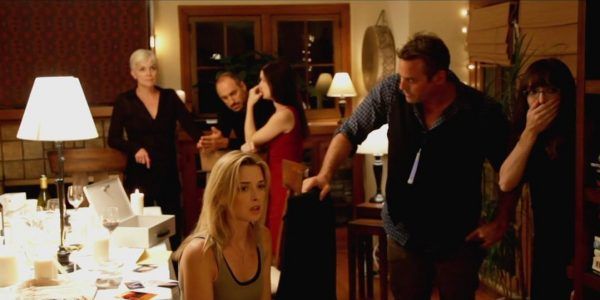 Run Time: 1 hr 29 min | Director: James Ward ByrkitCast: Nicholas Brendan, Emily Baldoni, Maury Sterling, Lorene Scafaria
Shot over the course of five nights with an almost entirely improvised script, Coherence is a tremendous feature film debut from Gore Verbinski's frequent storyboard artist James Ward Byrkit, and one of the best original science fiction concepts in recent memory. Set at a dinner party reunion among old friends on the night of a rare astronomical event, tensions rise as the laws of science and the firmaments of reality bend and break over the course of one mind-bending night. Part sci-fi, part horror, the no-budget chamber piece succeeds not by banking on its fantastic concept, but seeing that concept to its completion through honest character arcs and the unsettling reality that there's nothing more frightening than the way we perceive ourselves. – Haleigh Foutch
Bill & Ted Face the Music (2020)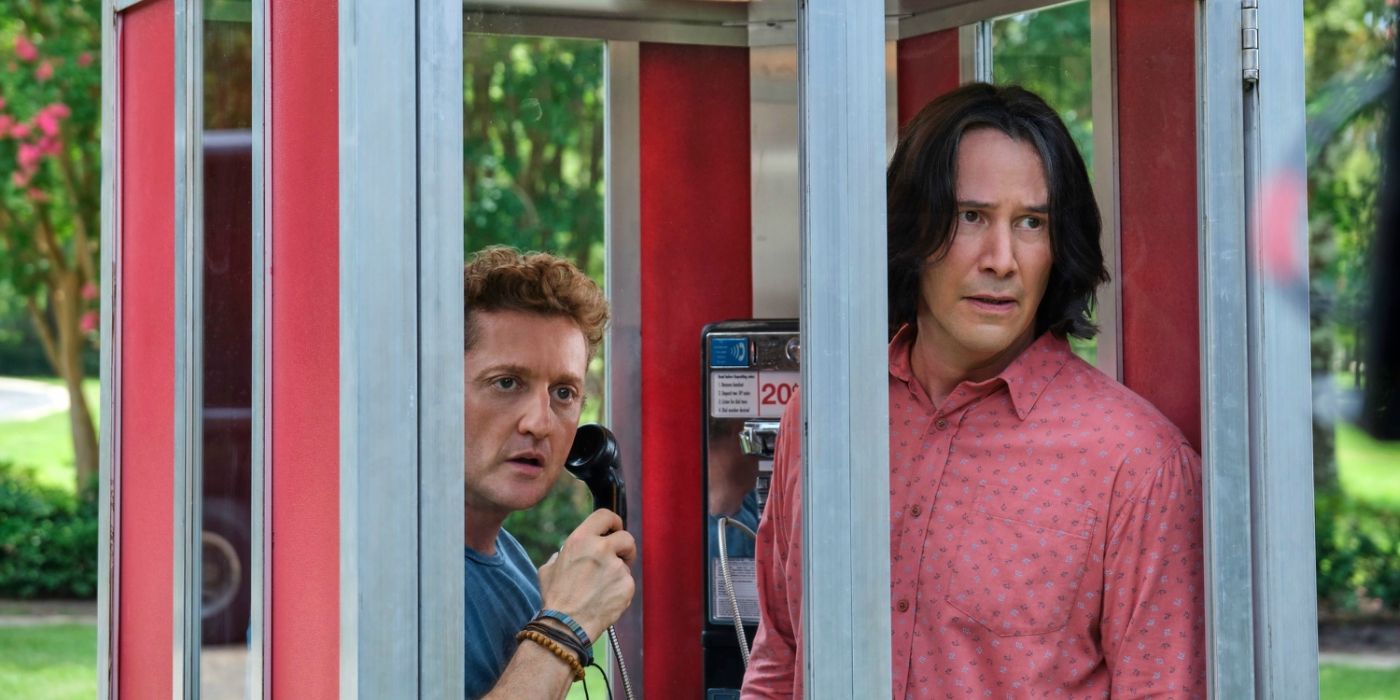 Run Time: 1 hr 18 min | Director: Dean Parisot
Cast: Keanu Reeves, Alex Winter, Samara Weaving, Brigette Lundy-Paine
Bill & Ted 3 should not be as good as it is, and yet this long-awaited sequel is terrifically entertaining while also feeling like an evolution of the franchise. The film picks up in real-time as Bill and Ted – Keanu Reeves and Alex Winter – have reached middle age and have yet to write the song that will save the universe. They're forced to self-reflect on overdrive when they're given a ticking clock: they must write the song before time runs out. Their fix? Go forward in time to when they've written the song, and steal it from themselves! The film is wonderfully goofy and silly but grounded in a true empathy for all of its characters. Bill & Ted Face the Music is a time-travel comedy with a huge, beating, softie heart. – Adam Chitwood
Eva (2011)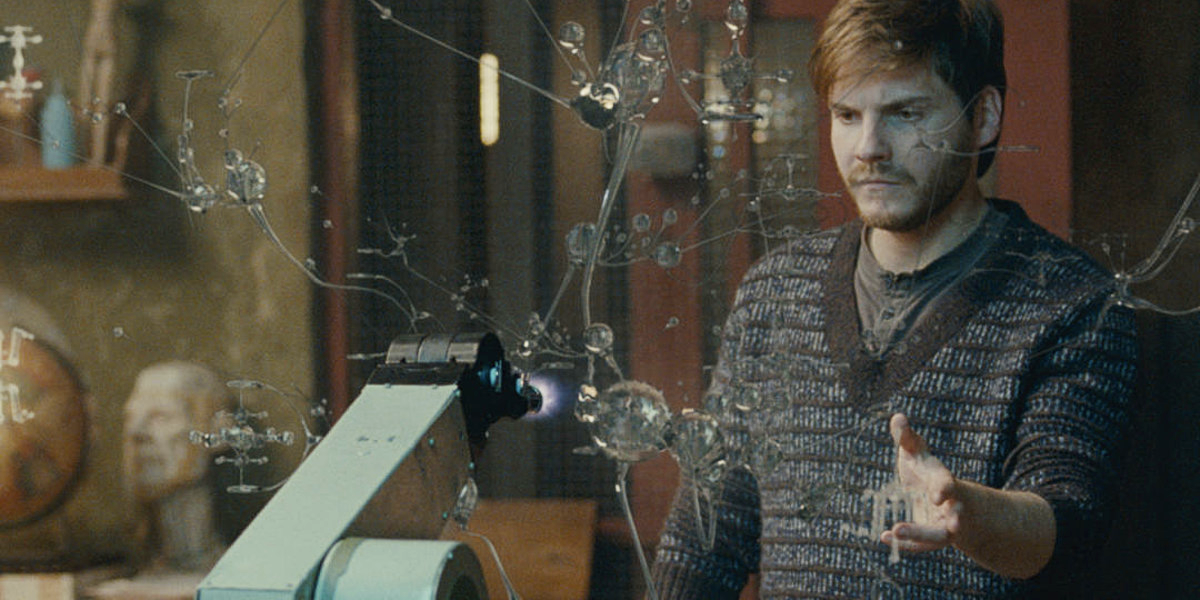 Run Time: 1 hr 34 min | Director: Kike Maíllo
Cast: Daniel Brühl, Claudia Vega, Marta Etura, Lluís Homar
Eva is a Spanish-language science fiction film by director Kike Maíllo that will capture your attention and leave you thinking long after the credits have rolled. Set in the year 2043, in a not-so-distant future where humans and robots co-exist, a renowned cybernetic engineer named Álex (Daniel Brühl) returns to his hometown to finish the project that he had run away from some ten years prior. Before he left he had been working with his partner and then-girlfriend Lana (Marta Etura) on an SI-9 robot that was meant to resemble and act like any other child.
He sets out to find the perfect child to model the project around and, in the process, meets a ten-year-old daughter named Eva (Claudia Vega). What's more surprising is that shortly after their chance encounter, he learns that Eva is Lana's daughter with his brother David (Alberto Ammann), who she married after Álex left town. Eva is a truly ingenious sci-fi film that takes audiences along for a wild ride that weaves in and out of both the expected and unexpected avenues of science fiction storytelling. If you're still reeling from the recently released After Yang, which also questions the blurred line between humanity and the machines that we shape in our image, Eva is a must-watch. – Maggie Lovitt
The Endless (2017)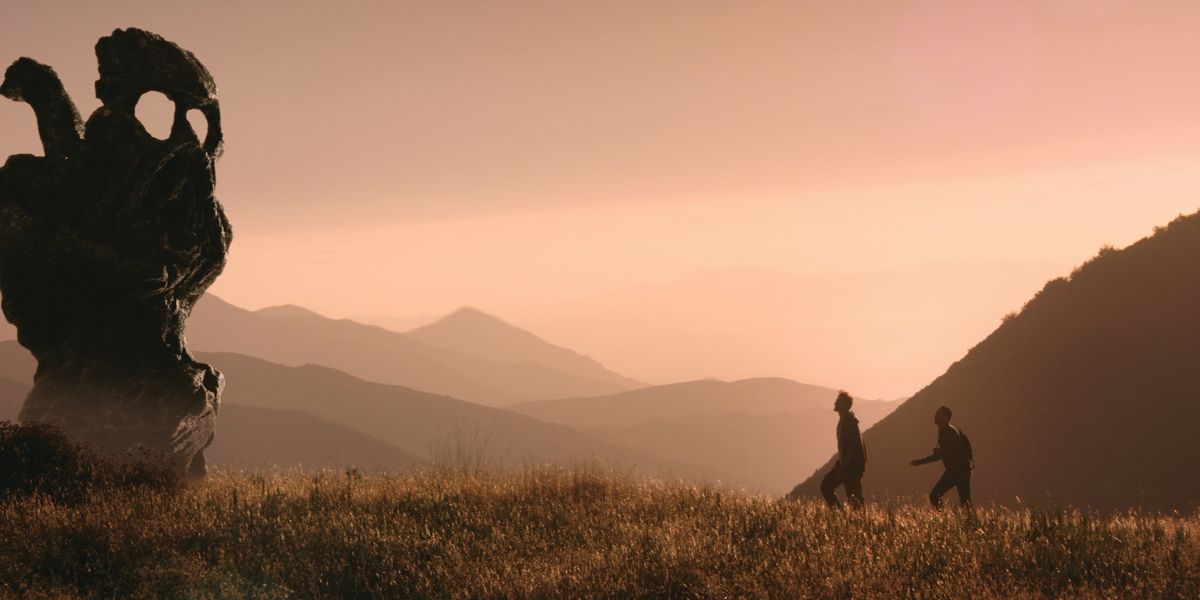 Run Time: 1 hr 51 min | Director: Justin Benson, Aaron Moorhead
Cast: Justin Benson, Aaron Moorhead, Callie Hernandez, Lew Temple
The Endless may not have dragons or fairies or swashbuckling heroes, but the indie horror-fantasy from Spring filmmakers Justin Benson and Aaron Moorhead quietly builds one of the most fascinating and engrossing mythologies in the hills outside San Diego. The film follows two brothers (played by Benson and Moorhead) who return to the cult the escaped as children and discover there might be more than a few nutty cultists. Throw in some double moons, a mysterious red herb, and a game of tug-a-war that reaches high into the sky, and The Endless is packed with subtle dark fantasy to capture the imagination. Alternately funny and scary, with moments of bleak existential meditation, the semi-sequel to their 2012 festival hit Resolution is one of the best under-the-radar indies in recent memory and if you're looking for a fantastical tale that keeps one foot firmly in the real world, you can't go wrong. — Haleigh Foutch
Plan 9 from Outer Space (1959)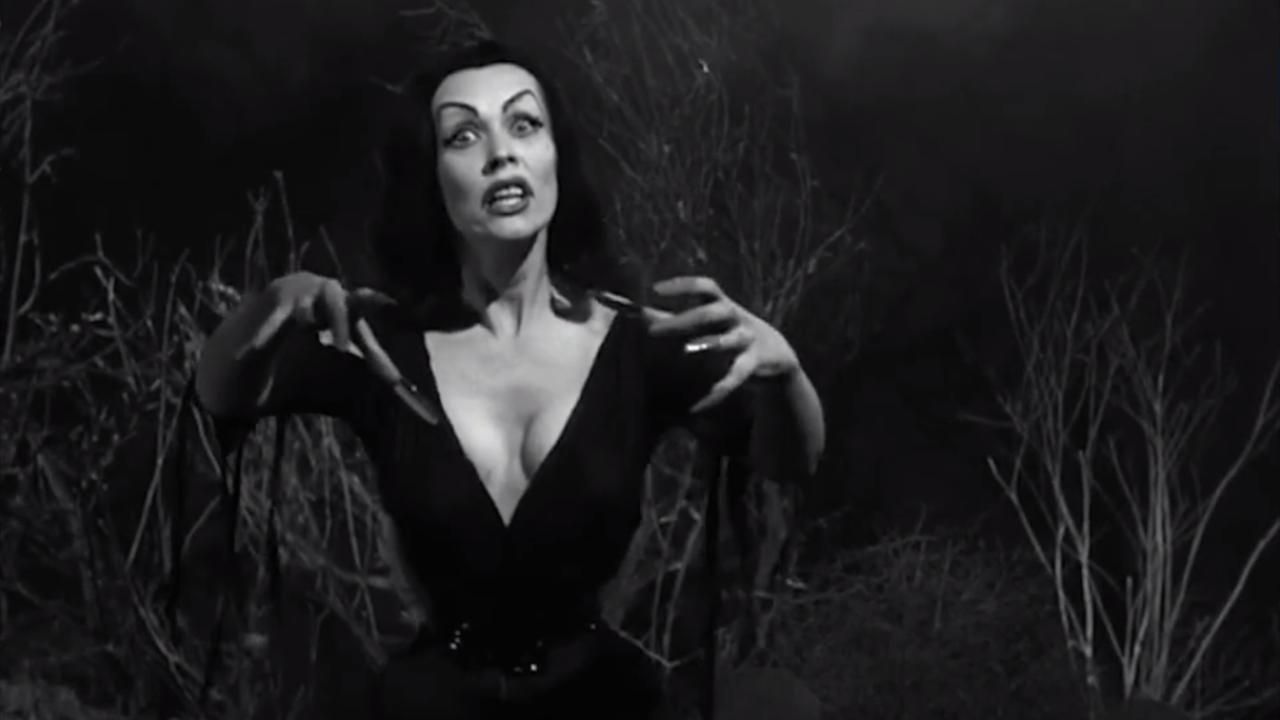 Run Time: 1 hr 19 min | Director: Ed Wood
Cast: Gregory Walcott, Tom Keene, Mona McKinnon, Tor Johnson
The king of bad movies, Plan 9 from Outer Space is perhaps the magnum opus of Ed Wood— the king of bad moviemakers. This preposterous story about aliens invading earth in order to prevent humans from creating the Solaranite bomb, which will put the entire universe at risk, has ascended to cult status in the sixty years since its release. The aliens in question have a rather ambitious plot to save the universe: resurrect human corpses to prey on the living. Among them is an old man played by Bela Lugosi, who had died prior to filming. Wood solved the problem by using silent footage of Lugosi from an abandoned film called The Vampire's Tomb. He then substituted another actor to portray the resurrected Lugosi old man character. That actor marches around covering half his face with a cape to emulate the Dracula star. This is among the many missteps of the misadventure that is Plan 9. Rife with horrendous performances and silly dialogue that sounds like what an actual alien trying to pass himself off as a human might produce, Wood's film is still as amusing as ever.
Starfish (2018)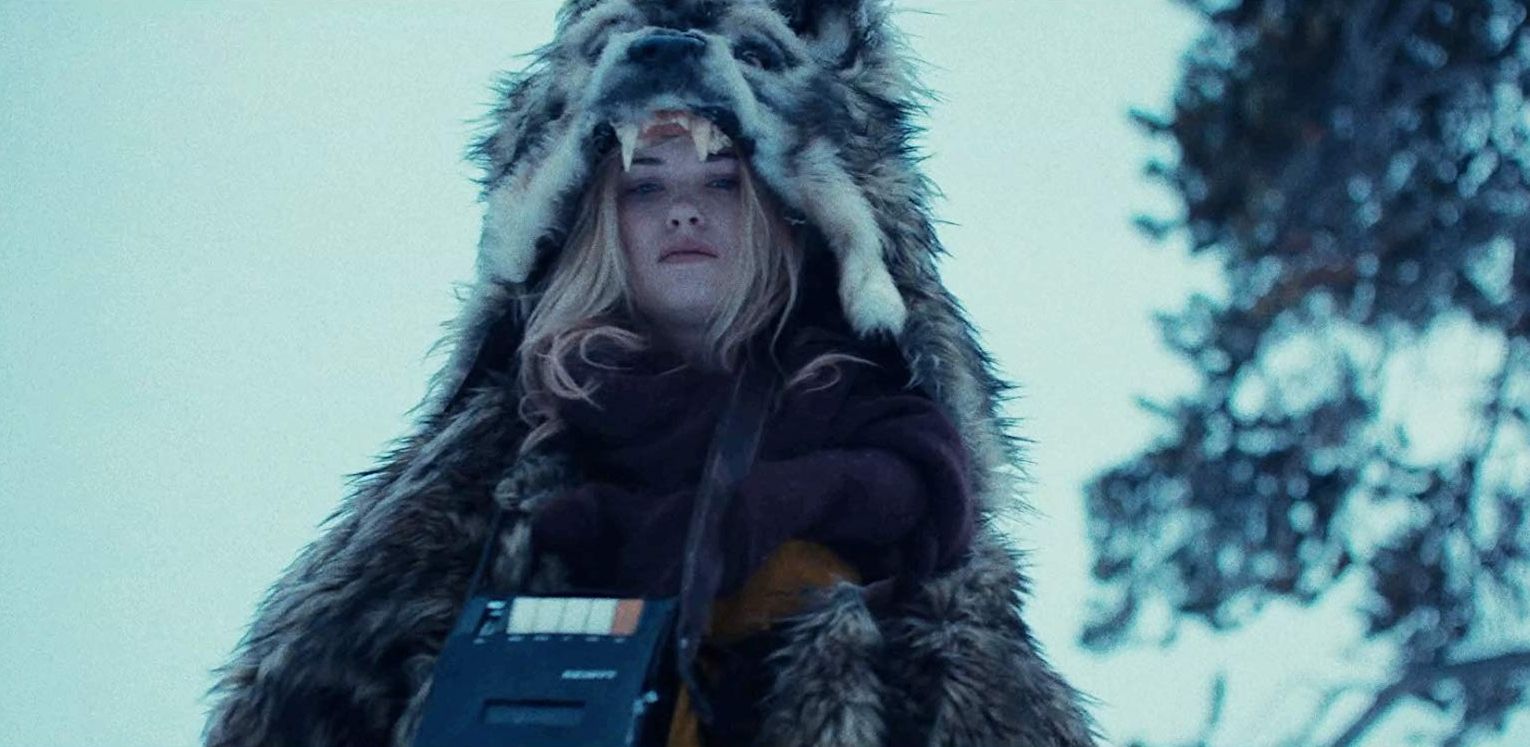 Run Time: 1 hr 41 min | Director: A.T. White
Cast: Virginia Gardner, Christina Masterson, Eric Beecroft
Experimental and abstract, Starfish will be loathed by some (calling it pretentious), cherished by others (calling it allegorically brilliant). It's a strange, meandering film whose themes are more potent than its story. The fact is, there isn't much of a story. Grace, the best friend of a young woman named Aubrey (Virginia Gardner) dies and, after her funeral, Aubrey breaks into her apartment and lives there. But a day later, some event occurs, seemingly ending the world. Aubrey is able to communicate with a mysterious voice on the other end of a two-way radio, who helps guide her. She's also got cassette tapes, left for her all over town by Grace. If she can find them all and make sense of the clues within, she can undo the apocalyptic event. Oh, and sometimes there are monsters. Gardner, who is in virtually every frame, is great in the film, which is beautifully shot. And that's all some folks will find redeeming about it. At least ten or fifteen minutes too long, writer/director A.T. White could have said what he wanted to say sooner, and with more clarity, but that's probably part of the point. This thing is deliberately slow, intentionally vague. It's an observation of grief and the power it holds. You'll likely never give it a second watch, but it demonstrates the genre's depth and broadness, however esoteric.
Source: https://dominioncinemas.net
Category: Amazon