It's the most wonderful time of the year — no, not that one, the spooky one! Starbucks has rolled out the annual pumpkin spice assault, ghosts and ghoulies are everywhere you look, and as summer fades into autumn, it's about the perfect time to start lighting the fires of the lil' jack-o-lanterns in your heart. Look, it's been a tough year and no doubt, it's going to be an unusual Halloween, but it seems like many of us are super excited to have something fun to look forward to and embrace as a community. And heck yeah. Halloween rules. Bring. It. On.
With that in mind, we've put together a handy list of the best Halloween movies streaming on Amazon Prime Video right now. Whether you're looking for something for the whole family or something that will keep you up at night, we've got the full gamut from spooky to scary as hell. If you don't find what you're looking for here, check out the Best Horror Movies on Amazon and the Best Halloween Movies on Netflix.
Editor's note: This article was updated October 27th to include The Addams Family, Child's Play, and Children of the Corn.
Related: The Best Horror Movies of 2022 (So Far)
C.H.U.D. (1984)
Run Time: 1 hr 36 min | Director: Douglas Cheek
Cast: John Heard, Daniel Stern, Christopher Curry
C.H.U.D. (Cannibalistic Humanoid Underground Dwellers) is one of those cult movies that doesn't quite live up to the potential of its title but makes a fairly entertaining go of it. Taking place firmly in mid-80s New York City, the film is about a group of unhoused people living in the sewer who get horribly mutated into reptilian monsters by toxic waste, and who crawl aboveground at night to hunt for delicious citizens (and their dogs). It has some gnarly practical effects and a few truly great horror shots, including one particular standout in which Daniel Stern (yes, he is in this film) discovers the CHUDs worshiping at an altar of nuclear goo. But it's also a little slow and occasionally gets so bogged down by its own plot that it forgets to deliver what we all came here to see, which is a bunch of people getting eaten by subterranean frog mutants. That said, it features John Goodman in a blink-and-you-miss-it cameo as a nameless beat cop who gets turbo-murdered by the CHUDs, so honestly, I don't know why you're not already watching it. — Thomas Reimann
The Addams Family (2019)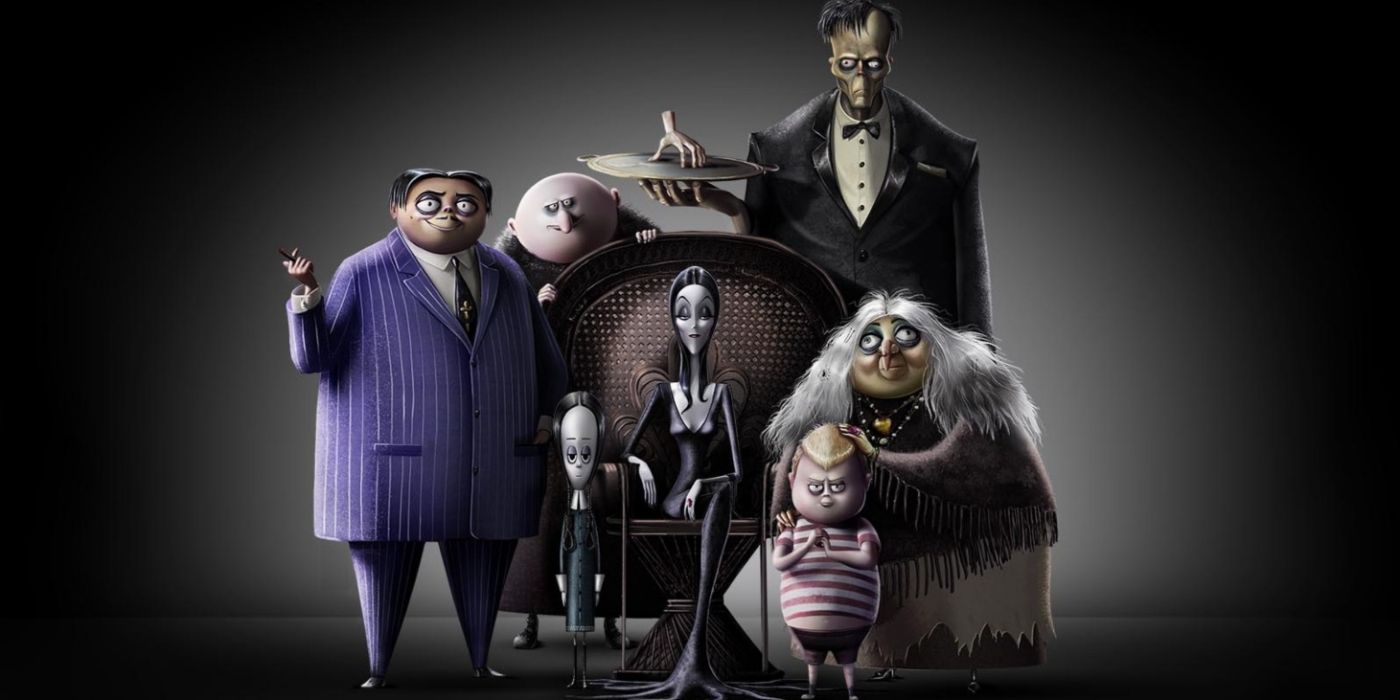 Run Time: 1 hr 26 min | Director: Greg Tiernan, Conrad Vernon
Cast: Oscar Isaac, Charlize Theron, Chloë Grace Moretz, Finn Wolfhard
Returning to its animated origins, The Addams Family highlights the voices of Oscar Isaac and Charlize Theron as Gomez and Morticia Addams, along with Chloë Grace Moretz as the young and eccentric Wednesday. The Addams Family is playfully macabre, continuing the tradition of presenting a cohesive family that truly champions love and compassion while seeming odd to their neighbors with outlandish, creepy, and spooky imagery. Unlike the sitcom or the cherished early 90s films, this new iteration of The Addams Family more closely resembles the original artwork of Charles Addams' New Yorker cartoons from which the kooky family was created. – Yael Tygiel
Child's Play (2019)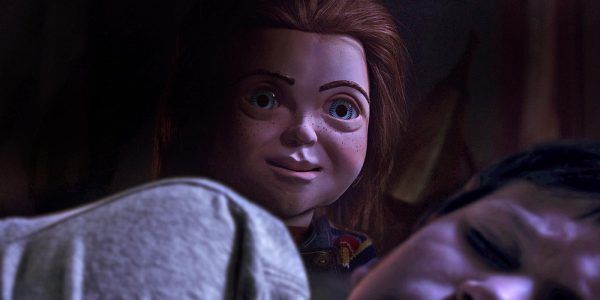 Run Time: 1 hr 30 min | Director: Lars Klevberg
Cast: Aubrey Plaza, Gabriel Bateman, Brian Tyree Henry, Mark Hamill
Child's Play rebooted the franchise with geek royalty Mark Hamill taking over the voice of Chucky from his originator Brad Dourif. Baked into predictable gore and gruesome entertainment, Child's Play doesn't revolutionize the popular series; instead, it provides a gratifying new chapter in the killer doll story. Breaking away from the traditional possession by a serial killer premise and opting for an evil AI, Child's Play is a modern update veering the supernaturally inclined into science fiction territory. Starring Aubrey Plaza and Gabriel Bateman as the mom and son duo destined to deal with the doll, Child's Play is an amusing eighth film in the fables of Chucky. – Yael Tygiel
Children of the Corn (1984)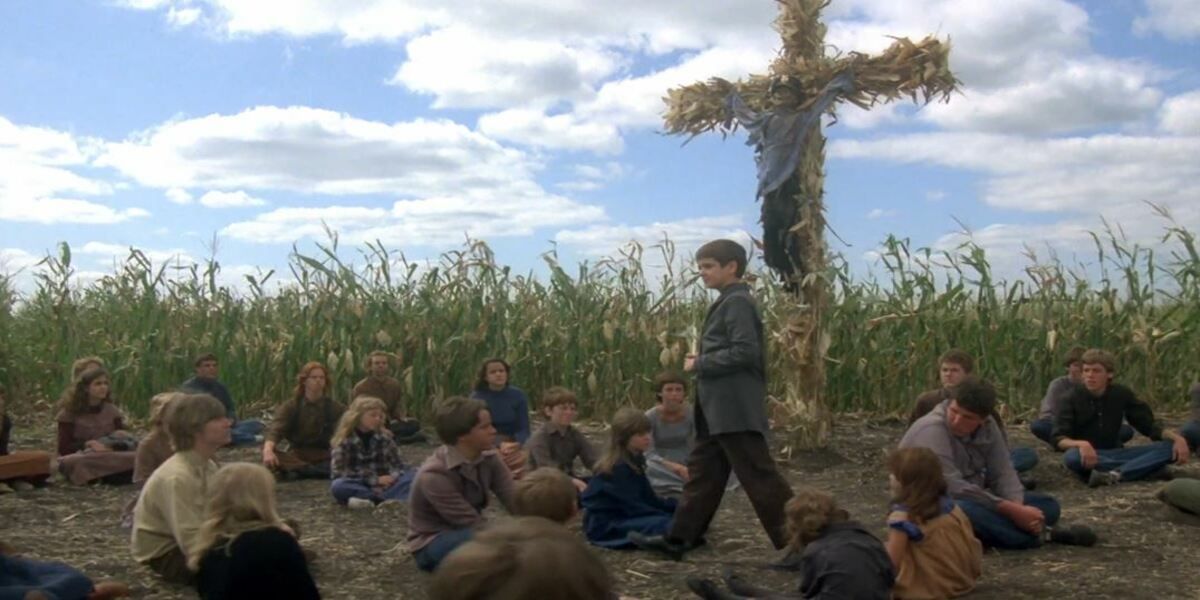 Run Time: 1 hr 32 min | Director: Fritz Kiersch
Cast: Peter Horton, Linda Hamilton, R.G. Armstrong, Courtney Gains
Based on a short story by horror legend Stephen King, Children of the Corn, directed by Fritz Kiersch, is a time-honored fright fest. Featuring Peter Horton and Linda Hamilton and taking place, as many of the scariest movies do, in a secluded country town, Children of the Corn is about a young couple who finds themselves trapped by a malevolent group of children. Although any gang of kids can be dangerous, children who devote themselves to a religious cult that teaches that any person over 18 should be murdered is by far the worst type of child. Shockingly bloody and morbid, Children of the Corn is a terrifying classic. – Yael Tygiel
My Best Friend's Exorcism (2022)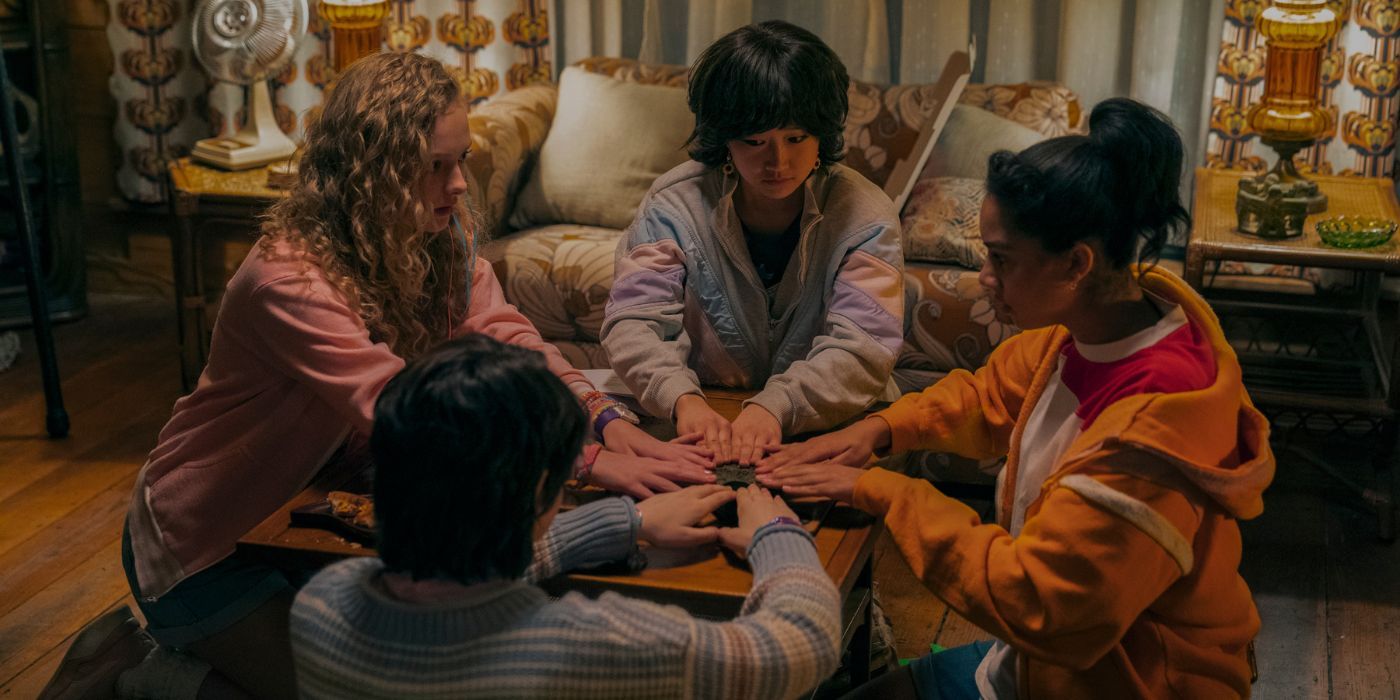 Run Time: 1 hr 37 min | Director: Damon Thomas
Cast: Elsie Fisher, Amiah Miller, Cathy Ang, Rachel Ogechi Kanu
My Best Friend's Exorcism is essentially what would happen if John Hughes made a horror movie. While the film certainly draws from teen horror movie cliches, it's remarkably sincere in its depiction of friendship, growing up, talking to your parents, and feeling alone. Abby Rivers (Elsie Fisher) is confused why her best friend, Gretchen Lang (Amiah Miller), is suddenly acting like a bully. She suspects that Gretchen may have been possessed when things take a turn for the worse. Fisher has the same awkward energy that made her breakthrough performance in Eighth Grade so endearingly funny; she might be our next great scream queen. –Liam Gaughan
An American Werewolf in London (1981)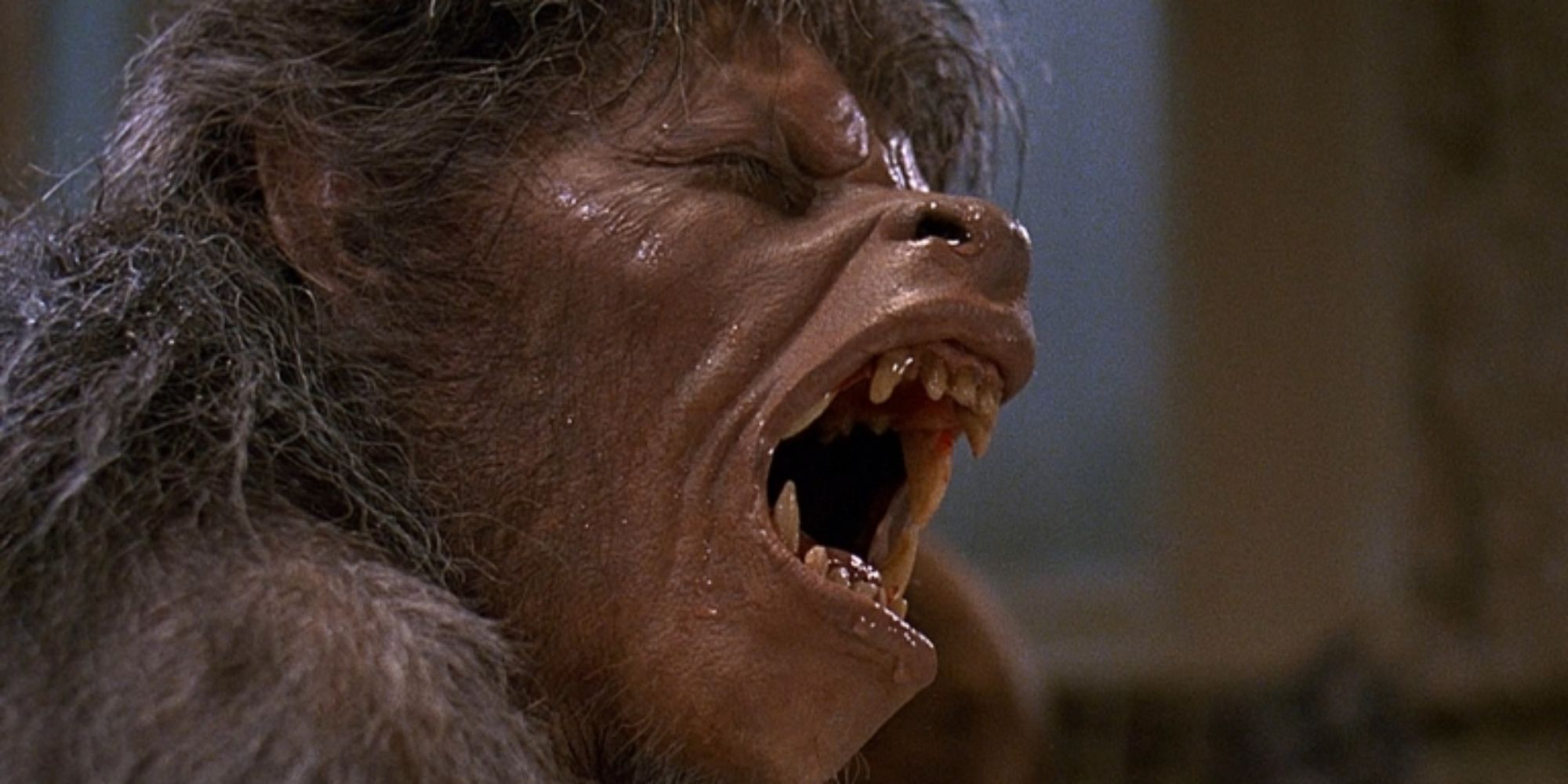 Run Time: 1 hr 37 min | Director: John Landis
Cast: David Naughton, Jenny Agutter, Griffin Dunne, John Woodvine
see more : Best Fantasy Shows on Prime Video Right Now (June 2023)
If you're looking for what's often considered one of the best werewolf films ever made, look no further than An American Werewolf in London. Following a young man recovering from a wolf attack in England, who fears he may be drifting towards the monstrous the closer he gets to a full moon, the film was the first to win the Academy Award for Best Makeup for Rick Baker's iconic and unsettling creations. While werewolf movies aren't as populous as vampire or zombie films, American Werewolf stands out as one of the few that's both a true horror film and a comedy – I mean, who wouldn't laugh at the sight of Griffin Dunne as a decaying Jiminy Cricket type? And at just over ninety minutes, the film is an easy watch, either for your yearly Halloween party or for a cozy night in. Just make sure to lock your windows – wouldn't want any Nazi werewolves breaking in. – Maggie Boccella
Saint Maud (2021)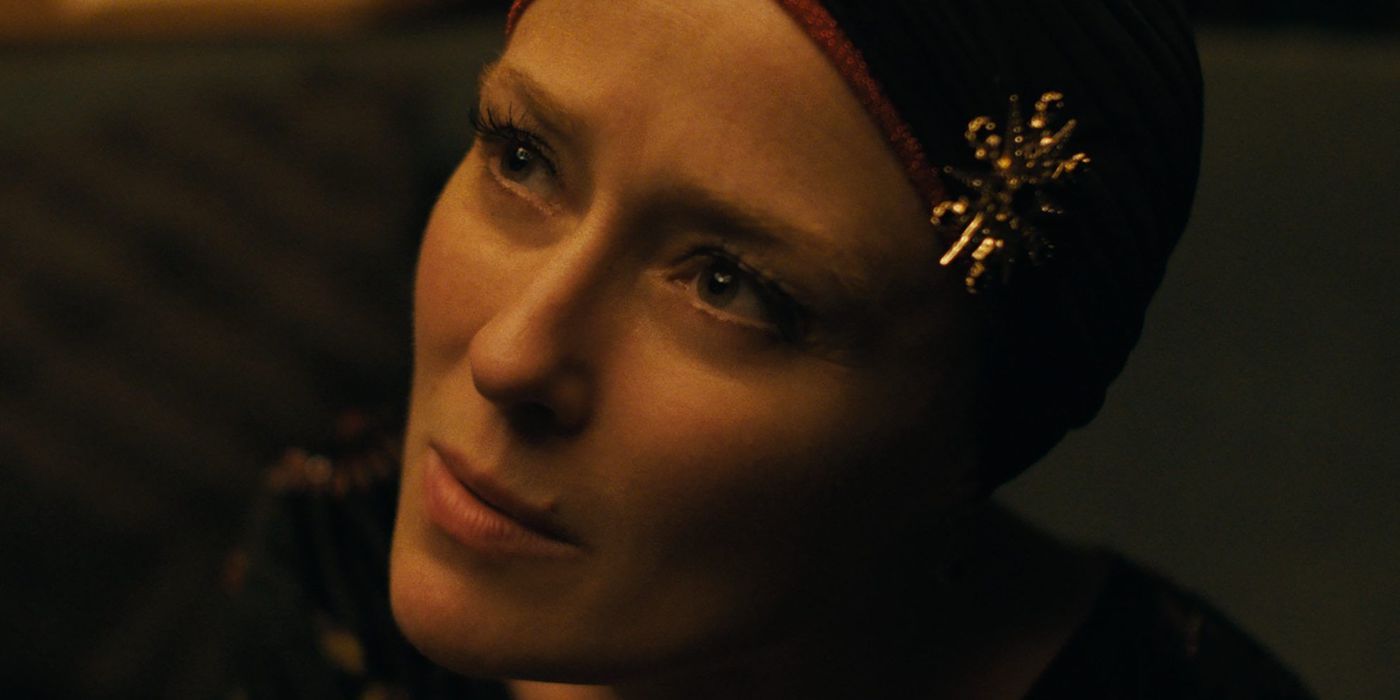 Run Time: 1 hr 24 min | Director: Rose Glass
Cast: Morfydd Clark, Jennifer Ehle, Lisa Knight
Rose Glass's outstanding directorial debut sadly didn't find the audience that it deserved due to its release amidst the heights of the COVID-19 pandemic, but Saint Maud is worth a look from anyone that loves A24's brand of horror. The Lord of The Rings: The Rings of Power's Galadriel, Morfydd Clark, gives her breakthrough performance as the titular character, a Roman Catholic care nurse who provides care to elderly patients that are dying. She becomes obsessed with a mysterious patient who she's convinced needs her soul to be saved. At a tight 84 minutes, Saint Maud is a lean, spine-tingling exploration of religious paranoia. –Liam Gaughan
Goodnight Mommy (2022)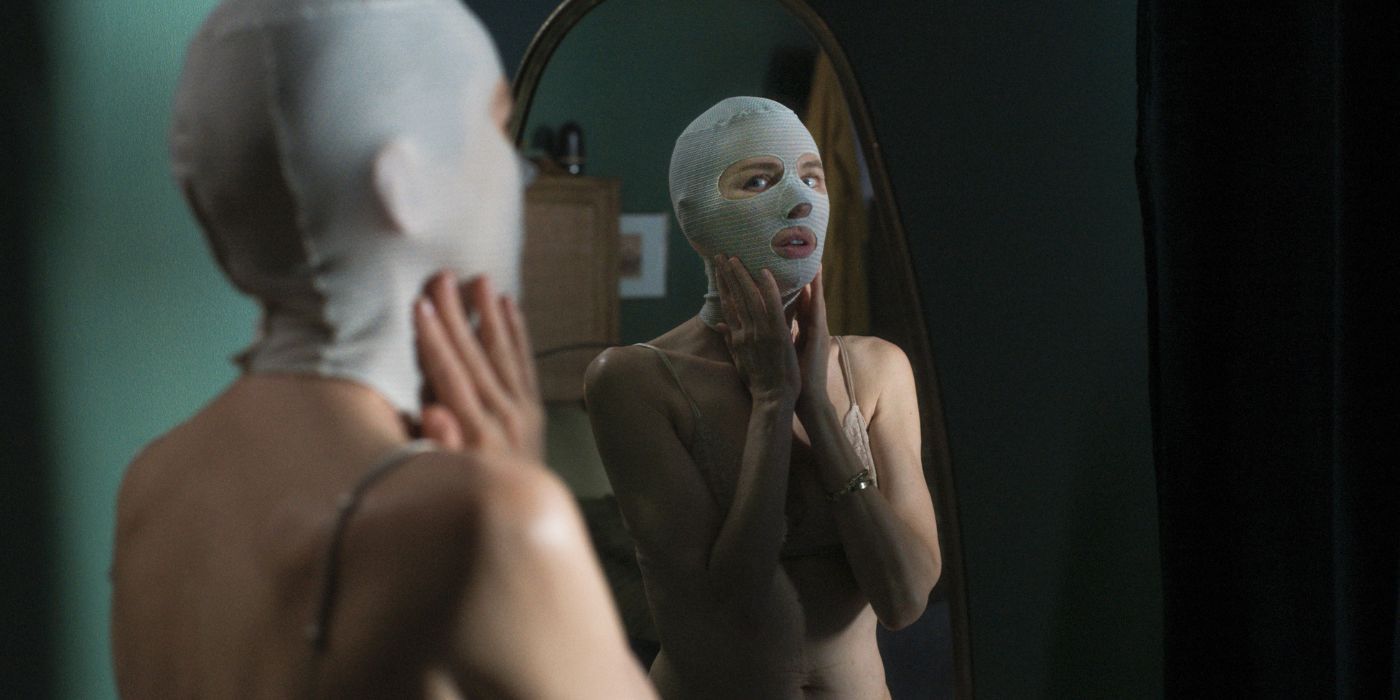 Run Time: 1 hr 32 min | Director: Matt Sobel
Cast: Naomi Watts, Cameron Crovetti, Nicholas Crovetti, Peter Hermann
Do you think mommy is acting strange? An American remake of the 2014 Austrian film of the same name, Goodnight Mommy is a subtle, chilling, and thought-provoking suspense story about a mother (Naomi Watts) who reunites with her young twin boys Elias (Cameron Crovetti) and Lukas (Nicholas Crovetti) after going away to receive cosmetic surgery. The inseparable siblings are disturbed at the sight of their mother, who wears a massive bandage over her face and head. Her startling appearance, coupled with her intense behavior changes, lead the boys to question whether it's really their mother under the bandage after all. –Emily Bernard
A Quiet Place Part II (2020)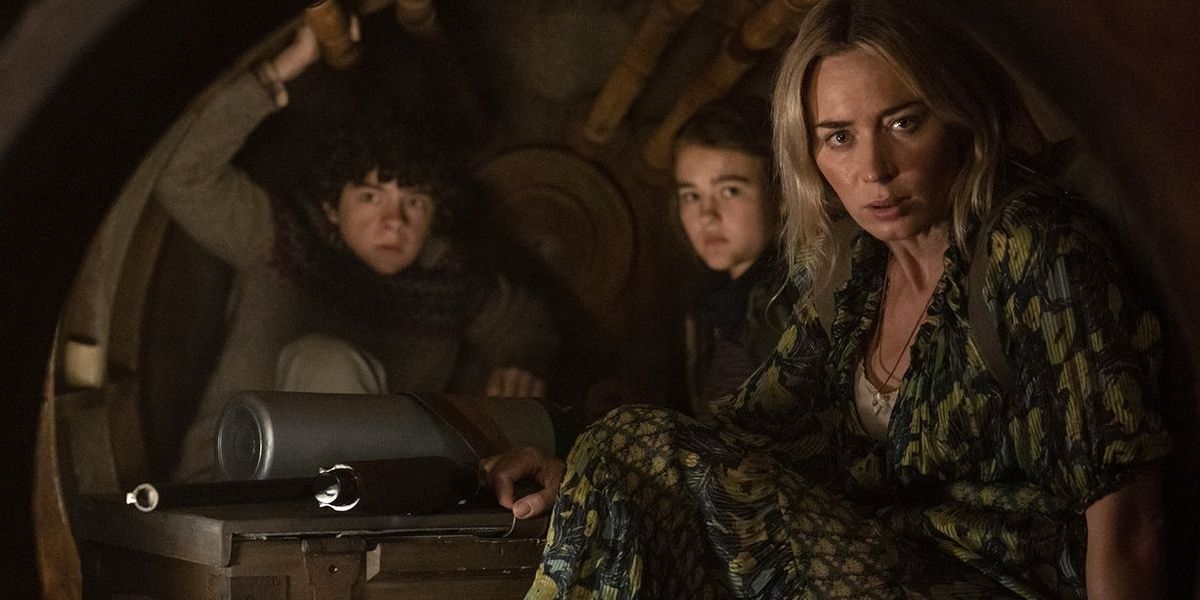 Run Time: 1 hr 37 min | Director: John Krasinski
Cast: John Krasinski, Emily Blunt, Cillian Murphy, Millicent Simmonds, Noah Jupe
The 2018 film A Quiet Place received widespread critical acclaim from horror and non-horror fans alike – and for good reason. The characters, story, and overall premise were sharp and, ironically, it was nominated for an Oscar for Best Achievement in Sound Editing. There was understandably a lot of pressure riding on a sequel to a story that felt completely told. Luckily, A Quiet Place Part II proved to be a very worthy follow-up. With the exception of a flashback, the sequel takes place after the events of the first film and follows Evelyn Abbott (Emily Blunt) as she leads her children Regan (Millicent Simmonds) and Marcus (Noah Jupe) away from home and into the quiet world to find humans and answers. –Emily Bernard
We Have Always Lived in the Castle (2018)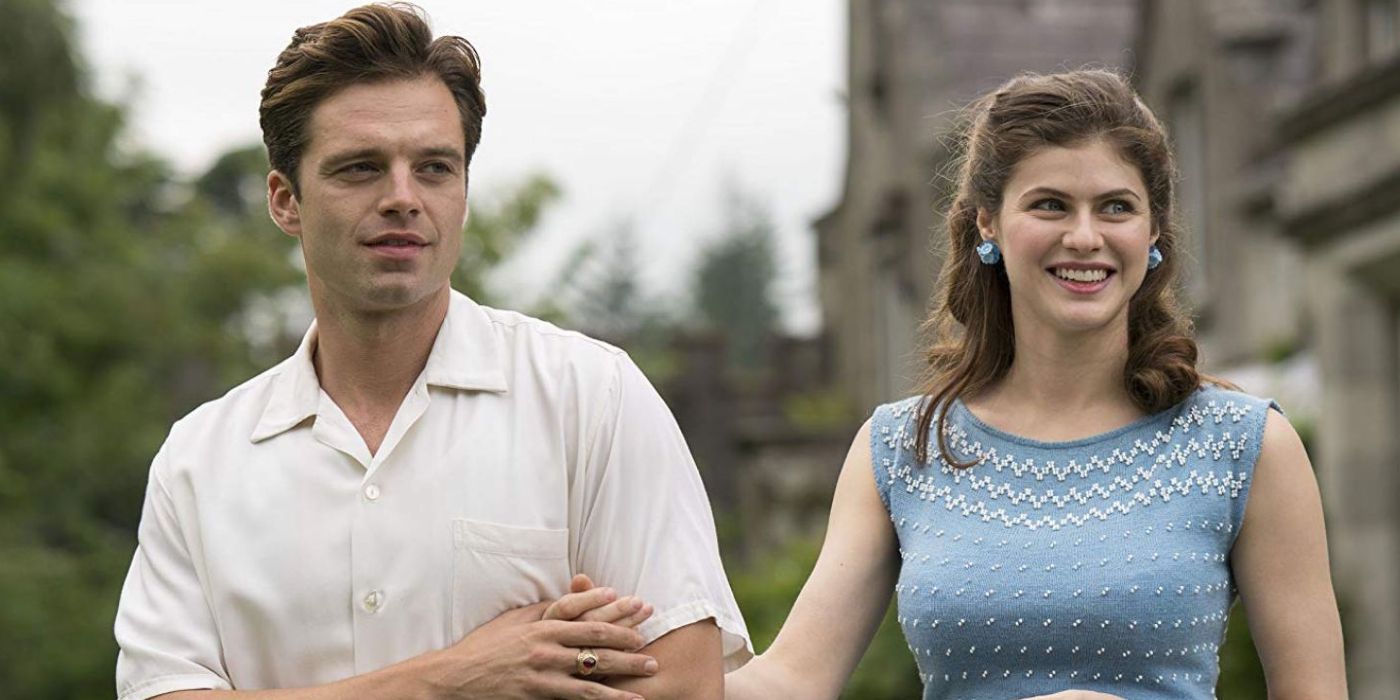 Run Time: 1 hr 38 min | Director: Stacie Passon
Cast: Alexandra Daddario, Taissa Farmiga, Crispin Glover, Sebastian Stan
It appears that classic mystery literature makes for really great psychological thrillers on-screen, and We Have Always Lived in the Castle is another example of that. The 2018 film, directed by Stacie Passon, is based on the 1962 novel of the same name by Shirley Jackson. It was the writer's final work before her death, and tells the story of a family consisting of two sisters and their uncle, who are ostracized by their village after the girls' parents are killed by arsenic poisoning. The older sister, Constance (Alexandra Daddario), is initially tried for the crime and then acquitted, but the public still believes she's guilty.
While Constance stays cooped up in their old house, her younger sister Merricat (Taissa Farmiga) bears the town's ridicule in order to run errands and keep the family going, also relying on some sort of natural magic for protection. Soon enough, their little bubble of existence is interrupted by their estranged cousin Charles (Sebastian Stan), who comes to stay at their home. While Constance is instantly taken by the young man, Merricat is very suspicious, and over time it becomes clear that Charles has a more personal reason for showing up than he initially lets on.
We Have Always Lived in the Castle focuses on the relationship between Constance and Merricat and their strong trust and love for one another, all while continually questioning who really poisoned their parents, and why. Set in the 1960s, the movie plays up the classic style of suspense that you see in old films, and is a great watch if you love gothic mystery-type stories.
Tucker and Dale vs. Evil (2010)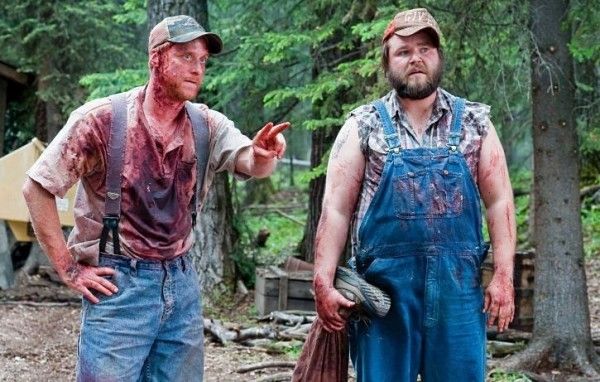 Run Time: 1 hr 26 min | Director: Eli Craig
Cast: Tyler Labine, Alan Tudyk, Katrina Bowden
A comedic spin on the "party-going youths meet backwoods sociopaths" subgenre of horror, a la Texas Chainsaw Massacre, Tucker and Dale vs. Evil is a straight up comedy of errors in horror movie clothing. The film follows the titular Tucker (Alan Tudyk) and Dale (Tyler Labine), two country bumpkins best friends renovating their dilapidated remote vacation home where they encounter a group of preppy, wildly biased college kids. When Dale's attempt at friendly conversation is perceived as a threat, it sets off a series of ever-escalating confrontations that are only as hilarious as they are deadly. As far as I'm concerned, every Alan Tudyk performance is a gift, but it's Tyler Labine's soft-hearted Dale who steals the show as he tries to comprehend the fresh hell he somehow wandered into. Thanks to their on-point performances and some gore gags that are equal parts gruesome and guffaw-inducing, Tucker and Dale vs. Evil is one of the most delightful horror comedies in recent memory. – Haleigh Foutch
Creepshow 2 (1987)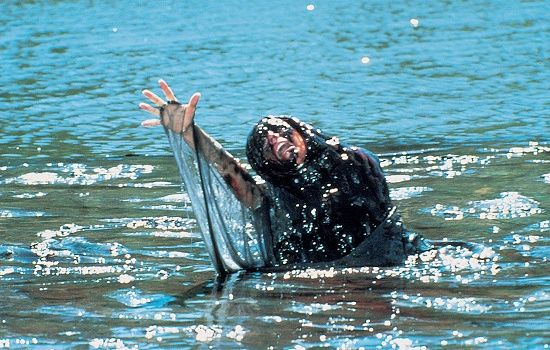 Run Time: 1 hr 32 min | Director: Michael Gornick
Cast: Lois Chiles, George Kennedy, Dorothy Lamour, Tom Savini
This is going to seem like a weird way to begin a recommendation, but I have to state upfront that Creepshow 2 mostly sucks. This 1987 sequel to the excellent 1982 horror anthology film from director George A. Romero and Stephen King once again adapts a handful of King's short stories, but only features 3 vignettes to the original's 5 and replaces Romero in the director's chair. Two of those three vignettes are extremely hokey, but the middle segment, titled "The Raft," is so freaking good that it totally makes up for the others. In it, a group of college students are enjoying an afternoon swimming at a lake when they get trapped on a wooden raft by a monstrous black blob in the water. The only thing the blob cares to do with its existence is eat these four plucky students, and it starts devouring them one by one in truly grotesque fashion. It's absolutely some of the grisliest, most effective practical gore effects I've seen (think the 1988 remake of The Blob), transforming an otherwise silly-looking monster into something truly horrifying. This segment alone makes the entirety of Creepshow 2 a worthwhile watch. — Thomas Reimann
Hellraiser (1987)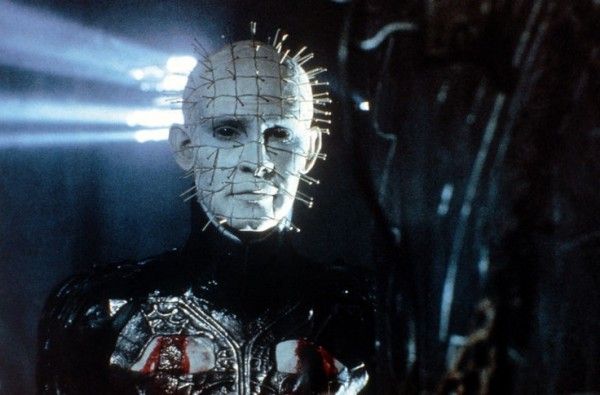 Run Time: 1 hr 34 min | Director: Clive Barker
see more : The Best K-Dramas on Prime Video Right Now
Cast: Andrew Robinson, Clare Higgins, Ashley Laurence, Doug Bradley
The word that comes to mind when discussing the 1987 horror classic Hellraiser is, "Yikes!" If you only know the Hellraiser mythology via the imagery of Pinhead (Doug Bradley, just doing the best work), that's only the tip of the visually upsetting iceberg. Taking its cue from HP Lovecraft's unfathomable terrors, where the breaking of our corporeal form offers simultaneous pleasure and pain, Clive Barker puts a suburban couple past the point of absolute Hell when they accidentally resurrect Pinhead and his vicious team of demonic Cenobites. The practical effects on this sucker are wild, made even wilder by its borderline seductive breaking of taboos, especially as it relates to Christianity, in the name of punishment melded irrevocably with reward. It's a purposefully muckraking picture, sexualizing violence and drenching the screen with gorily inventive imagery, one that'll stick to your bones for sometime after you watch. — Gregory Lawrence
House on Haunted Hill (1959)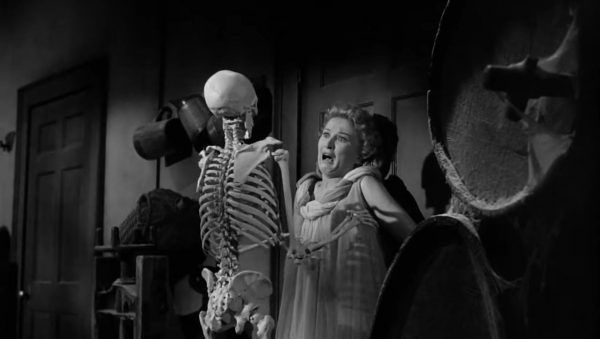 Run Time: 1 hr 15 min | Director: William Castle
Cast: Vincent Price, Carol Ohmart, Richard Long, Alan Marshal, Carolyn Craig
If you're in the mood for something classic to set your Halloween spirits alight, you can watch both the black-and-white and the colorized versions of House on Haunted Hill on Amazon. No, not the underrated 90s remake, but William Castle's giddy Vincent Price vehicle, which relishes in setting a spooky tone and the unleashing gimmick after gimmick on-screen. The set-up is a trope all its own at this point — a group of people agree to spend the night in a haunted mansion for reasons (money, in this case) and regret the choice — but House on Haunted Hill is mischievous and playful with the construct, especially the iconic Price, having fun in his role. It all builds up to a cracking ending, making for one of the breeziest classic horror watches that's bursting at the seems with haunts. — Haleigh Foutch
Hell House LLC (2015)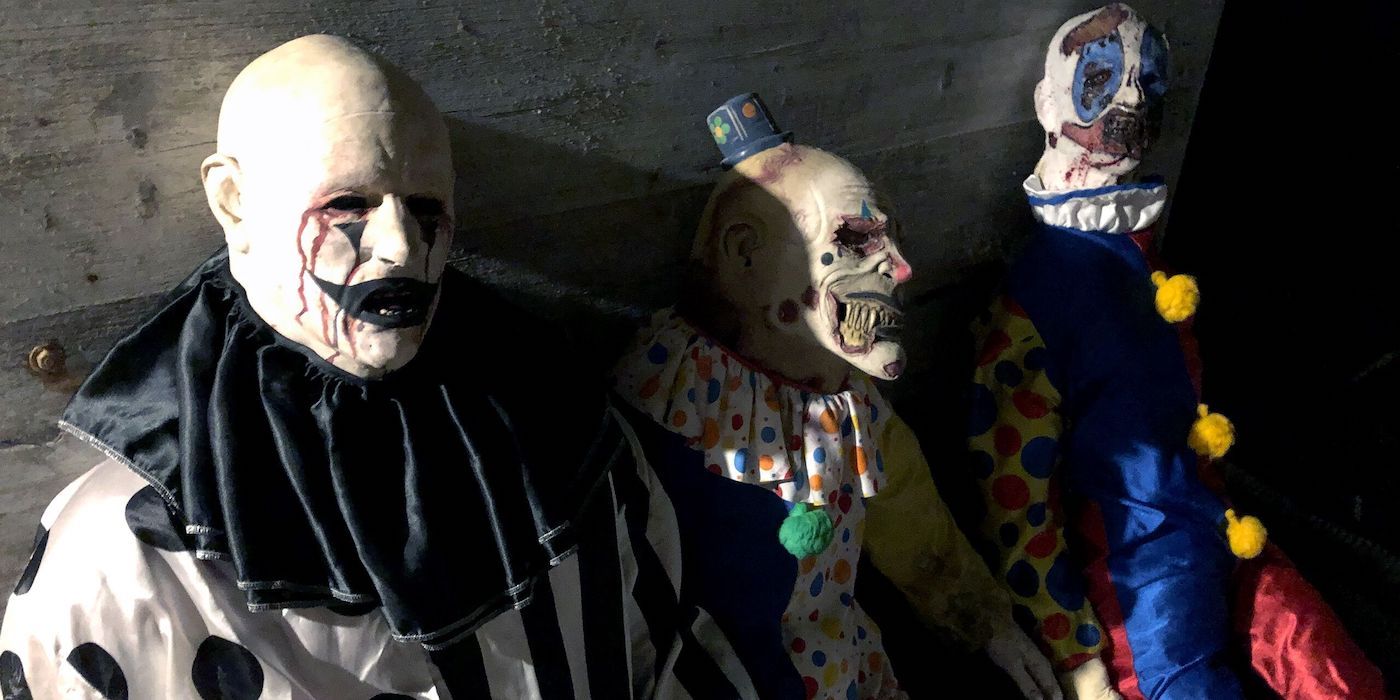 Run Time: 1 hr 23 min | Director: Stephen Cognetti
Cast: Gore Abrams, Alice Bahlke, Danny Bellini, Lauren A. Kennedy
Do you love found-footage but feel bored by everything that available? Are you in need of some real scares that feel as imminent as if you were experiencing them yourself? Are you ready to enter a haunted house like no other? In that case, I highly recommend Hell House LLC, a nifty original feature and the first in a found-footage trilogy like no other.
Hell House LLC follows a group of experienced, NYC-based entertainers (played by Gore Abrams, Danny Bellini, Jared Hacker, Adam Schneider, and Ryan Jennifer Jones) who head upstate after their leader acquires an abandoned hotel where they can set up a haunted house and hopefully rake in all the local dough. Over the course of the few months spent trying to ready the somewhat decrepit hotel to make it fit for haunted house patrons, the group encounters strange paranormal activity, ranging from the odd noise here and there to full-body apparitions appearing in corners and scaring the living daylights out of them. Even though you know vaguely where the story is going, I promise you will still be surprised by how it all wraps up.
Hell House LLC is on the more indie side of the found-footage genre spectrum, with the grainy footage and slightly rough visual effects to prove it. But Hell House LLC is also a success because of the inventive and genuinely effective ways in which it seeks to freak you out. I promise that if you watch this movie with the lights dimmed in a quiet —maybe too quiet — house, Hell House LLC will leave you a sweaty, nervous wreck like a good Halloween horror movie should. — Allie Gemmill
​​​​
The Neon Demon (2016)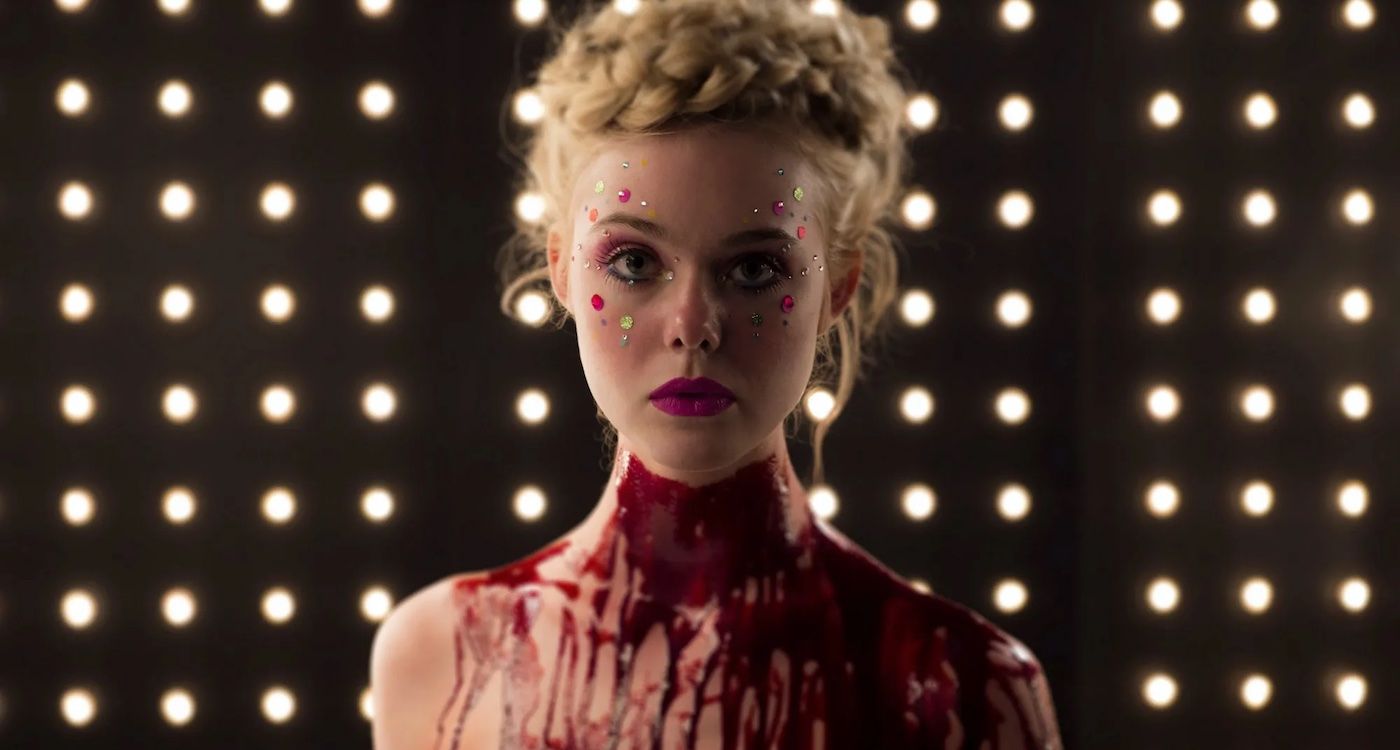 Run Time: 1 hr 58 min | Director: Nicolas Winding Refn
Cast: Elle Fanning, Jena Malone, Bella Heathcote, Abbey Lee, Keanu Reeves
Nicolas Winding Refn had long been touting an "all-female horror movie" that he had planned to make and the result of all that talk was The Neon Demon. (Not to be confused with I Walk with the Dead, a horror movie that he prematurely announced would star Carey Mulligan, be set in Miami, and feature lots of sex.) In Neon DemonElle Fanning plays a naïve Los Angeles transplant looking to make it in the modeling world. She meets a pair of venomous models (played by Bella Heathcote and Abbey Lee) and a seemingly sympathetic make-up artist (Jena Malone) who are simultaneously enchanted and deeply envious of her effortless beauty. From that simple premise, The Neon Demon piles on the crazy, including (but not limited to) scenes involving necrophilia, cannibalism, cougars and Keanu Reeves cameoing as a scumbag motel owner (he's so, so good). Critics were baffled but the movie is beautiful and intoxicating and would make for a great double-feature with the new Suspiria, two films bubbling over with raw, witchy female power. When you watch be sure to crank up the volume on your at-home sound system, too, Cliff Martinez's chilly electronic score (even better than his work with Refn on Drive) and Sia's end-titles banger need to be heard as loud as possible. – Drew Taylor
Suspiria (2018)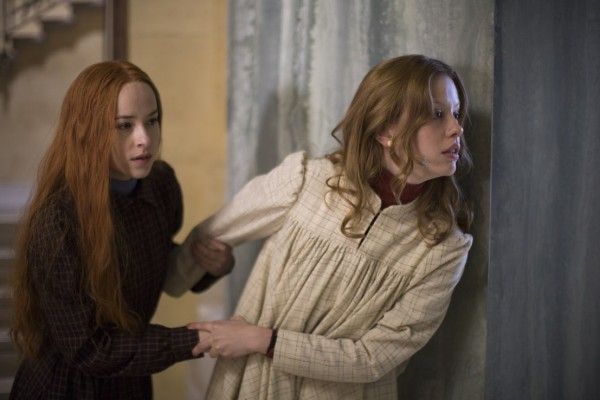 Run Time: 1 hr 40 min | Director: Luca Guadagnino
Cast: Dakota Johnson, Tilda Swinton, Mia Goth, Chloë Grace Moretz
Call Me By Your Name director Luca Guadagnino brings all his sensuality and artistry to 2018's Suspiria. More of a sibling film to Dario Argento's iconic horror classic than an outright remake, Suspiria depicts its powerful magical darkness through the context of generational strife and fascist powerplay, embedding the supernatural in the psychological to extraordinary results. Suspiria is a phantasmagoria of violence, magic, and movement that feels pulled from the old ways of some unknown ritual. Art, dance, horror, and the human spirit come out to play in Guadagnino's coven, conjuring the uncanny and a feeling of true witchcraft that's as stirring and profound as it is occasionally terrifying. Give yourself to the dance, indeed, because Guadagnino's film gives you no other choice. — Haleigh Foutch
Tales of Halloween (2015)
Run Time: 1 hr 32 min | Directors: Darren Lynn Bousman, Axelle Carolyn, Adam Gierasch, Andrew Kasch, Neil Marshall, Lucky McKee, Mike Mendez, Dave Parker, Ryan Schifrin, John Skipp, Paul Solet
Cast: Adrienne Barbeau, Huner Smit, Caroline Williams, Clare Kramer
With the rise of digital filmmaking, we've found ourselves in a bit of a golden age for horror anthologies over the last two decades. They're cheaper and easier to make than ever before, and communities of horror filmmakers keep coming together to stretch their genre muscles between features. Tales of Halloween is one of those anthologies, driven by the horror community, rooted in the love of spooky season. Like all anthologies, it has hits and misses, and Tales of Halloween welcomes some unfair comparison to Trick 'r Treat, (which benefited from being the singular vision of one filmmaker, orchestrated into an interwoven film). Even if Tales of Halloween doesn't live up to the legacy of Sam and Trick 'r Treat's majesty (and what does, really?) it is a pretty delightful R-rated romp in the All Hallow's spirit, featuring ten short horror stories set on Halloween night. My personal favorite is Neil Marshall's man-eating pumpkin creature feature Bad Seed, but Tales of Halloween is as loaded with Halloween thrills as an overstuffed pillowcase full of candy. — Haleigh Foutch
The Wailing (2016)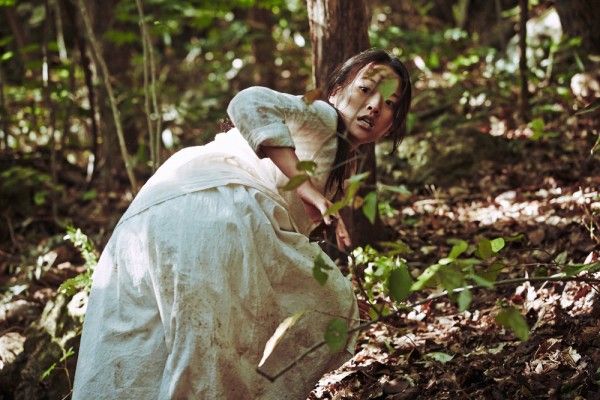 Run Time: 2 hr 36 min | Director: Na Hong-jin
Cast: Kewk Do-won, Hwang Jung-min, Chun Woo-hee
Whew boy, get ready for a ride. The Wailing, the third film from South Korean filmmaker Na Hong-jin, is unlike any horror film you've probably ever seen. It's the kind of movie you'll probably be puzzling over several years after you watch it. (We are.) The easiest way to describe The Wailing is that it's about a mysterious Japanese who wanders into a remote South Korean village. After his arrival, mysterious things start to happen. Seemingly well-adjusted villagers murder their entire families. Villagers accuse the man of being a ghost or a devil-worshipper. Other villagers have strange sittings. There is, incredibly, a full-on exorcism. But Hong-jin never explicitly spells out what is happening in the town and wisely has the local police department be the audience surrogate. As they stumble to try to figure out what is really going on (and who is responsible) so are we. Incredibly long (156 minutes), The Wailing is not one for the faint of heart or those demanding easy answers and perfectly buttoned-up plotlines, but if you're willing to fall under the spell of a uniquely transfixing, sometimes quite gorgeous, folksy horror epic, this one is for you. Just don't say we didn't warn you. – Drew Taylor
Source: https://dominioncinemas.net
Category: Amazon