Director Peter Sohn's upcoming Pixar film, Elemental, brings a refreshingly original concept to the Walt Disney repertoire that not only pushed the boundaries technologically but opted to cast for talent rather than notoriety. Starring as the voices behind the main characters Ember Lumen and Wade Ripple are Leah Lewis (The Half of It) and Mamoudou Athie (Jurassic World: Dominion), and before the movie opens in theaters, Collider's Steve Weintraub sat down with the two of them to discuss this exciting opportunity.
Elemental takes place in the bustling Element City, where Ember is a second-generation immigrant and helps out her father, Bernie (Ronnie del Carmen), in his shop. Though she's fiercely proud to be a Fire-Elemental and ready to inherit the family business, Ember's life as she knows it comes into question when she meets the go-with-the-flow Wade. Though complete opposites, the two form a friendship that opens up new possibilities and broadens Ember's horizons, sparking the creativity within her. The movie also features the vocal talents of Shila Ommi as Ember's mom, Cinder, Wendi McLendon-Covey as Wade's boss, Gale, and Catherine O'Hara as Wade's mom, Brook.
During their interview, Lewis and Athie share their experience finding out they landed their roles in a Pixar film, as well as some perspectives on what it's really like inside those recording booths. They talk about the recording process, the challenge of performing efforts, and what it was like working with a director as "gentle and fearless" as Sohn on his vision. For all of this and more, check out the full interview in the video or transcript below.
COLLIDER: I wore this to Pixar because I figured I'm putting it into the world that I'd like Pixar to make a Star Blazers movie, and by wearing it to Pixar…
LEAH LEWIS: Putting it out, marrying the ideas.
MAMOUDOU ATHIE: They're all original, man.
But does it have to be all original? Could it be some IP that not many people know?
LEWIS: It could be a spin.
Let's jump into the movie, and let me start with congratulations. I really mean that sincerely, this movie meant a lot to me. It's a very personal story because I went through something similar. But enough about me, when you guys were offered the roles, or however you got them, how much did you think you were being Punk'd? Because, you know, lead roles in Pixar.
LEWIS: I felt pretty Punk'd. It's like that call you get, and you're like, "Is this a telemarketer?" Or, "Are you for sure, for real, that this could actually happen?" I mean, the process to even audition, that was really shocking. I think it was so surreal that I wasn't as nervous because I was like, "This can't be true," like, "This isn't actually happening." But then, after the six-hour audition in person, after talking with Peter on Zoom, and doing all the different rounds, they told me at the end of my audition, and that was like… I felt Punk'd because they said, like, "Okay, great job today on your audition, and, by the way, we'd love to offer you the role of Ember Lumen." And I was like, "No, no, yes, yes!" [Laughs]
ATHIE: That's only happened to me, I think, one other time. It was for The Front Runner. But funny story, Jason Reitman was the director — love, love, love him — we have a quick session, and he's like, "You got the part," and I'm like, "What?" And I leave, and I call my agent, like, "I think he just offered me the part in the room," and then my agent calls me back, and he's like, "No, he didn't." And I was like, "Why do you say that? Why do you say that?!"
So then I go back, I do the callback with Ari Graynor, and he says, "Congratulations, you got the part," and I'm looking at him like [side eyes], "Yeah, we'll see about that." [Laughs] I did end up getting the part, but I thought it was so funny.
LEWIS: "No, you didn't." [Laughs]
ATHIE: "No, you didn't!" I was like, "What? Why'd he tell me that?" He got me.
LEWIS: Imagine if after, they were like, "Just kidding! You didn't!"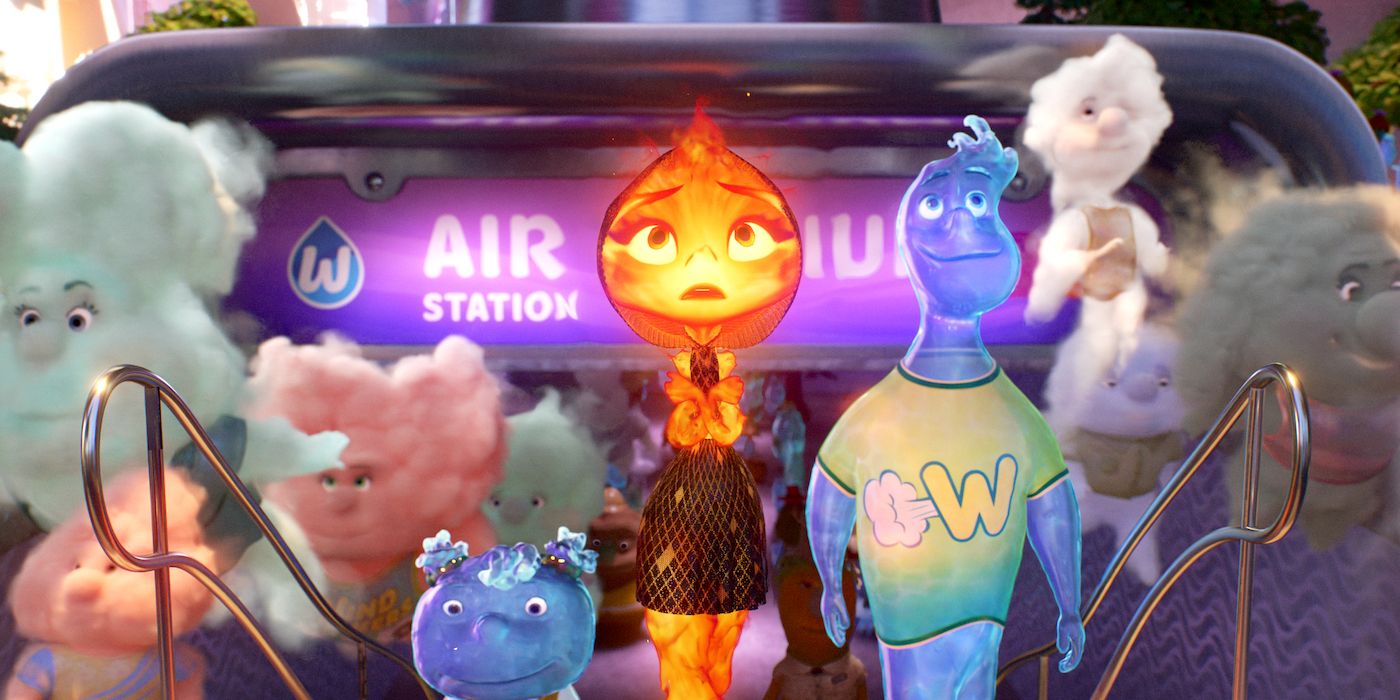 Honestly, I don't know if I could put myself through what actors go through in terms of putting themselves out there all the time.
ATHIE: Oh, you get used to it.
I'm not sure if you knew, going in, what the recording process was really going to be like because it changes so much throughout the process, so what surprised you both about the recording process? Part two is, at what point were you like, "I just can't cry anymore?"
ATHIE: Oh, that was never a problem. Nothing but tears. This movie's so beautiful, and it's everything that I've ever wanted to do. I got an endless well for that. I was surprised how exhausting it was. I was very surprised how exhausting the recording sessions are.
LEWIS: I was surprised how much I was sweating too. I mean, that's not what you just said, but I was like, "I need a second." And then on top of that, as well, I think I just surprised myself because you go and you kind of get the sides the night before because they're always constantly changing, and, you know, I go in the booth, and I'm like, "Okay, what are we gonna cook up today?" Like, how am I going to drown or how am I going to be running on a train, and how am I going to go from being super cheery with my dad to crying that something happens to Wade?
So it was just kind of like this mix and match, and I just really surprised myself. But it wasn't really me; it was Peter. To have a leader and director who is so gentle and fearless with you and understands the emotions you need to get to, where you need to go and be patient with that. There's no greater gift than having a creative that understands the tools that you kind of need, you know? So that was really cool too.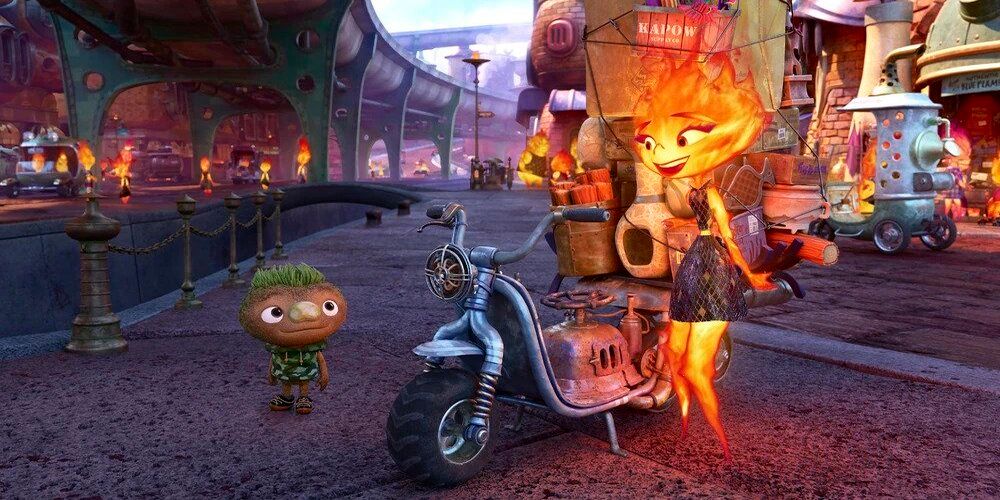 A lot of people don't know what efforts are, but you obviously had to do a lot of efforts.
LEWIS: [Grunts and gasps] We did a lot of efforts! I almost passed out doing the [takes rapid breaths].
ATHIE: How to breathe. [Laughs]
I'm assuming they saved all of those for the end of the day?
LEWIS: Yes. I asked them to save my yelling and explosions for the end of the day, but also the breathing stuff as well.
ATHIE: I almost passed out, too, actually. I almost passed out doing that… this is not a game!
LEWIS: This is not a game. You thought.
ATHIE: Yeah, I thought wrong.
I don't think a lot of people realize voice recording is really acting, it's really a lot of work, and I think from the outside maybe it looks easy, but it's not.
ATHIE: It's not.
LEWIS: You think that you just get to go in and be like, "Okay, [makes noise] Oh, I hit this," but I think because you can't see what the actor is doing, you have to put even more extra effort into making a grander version of grabbing a bag or sniffling, or laughing, and different things like that. But it was actually really, really cool because there were a couple of times when I'd be like, "Okay, was that realistic enough?" And we would have to listen to it back and be like, "Actually, we're kind of going for this. Do you mind trying to breathe in a way where the walls are closing in on you versus this way?" And I'm like, "Okay, okay. I think I could try that." So it's kind of like problem shooting, and just trying different things too.
ATHIE: Yeah, I mean, fundamentally, for me, it's just like vortexing or exploding and then finding the spaces in between. You'd vortex for the quiet moments, and you're just having this intimate one-on-one, and then there's…you know how Wade and Ember both get, where it's just very effusive and celebratory, or scary, or very emotional. But you have to put all of yourself into each level of that, no matter what the "size" is. So that's where it's like, "Oh, this takes quite a bit of focus and energy." It's fun, though.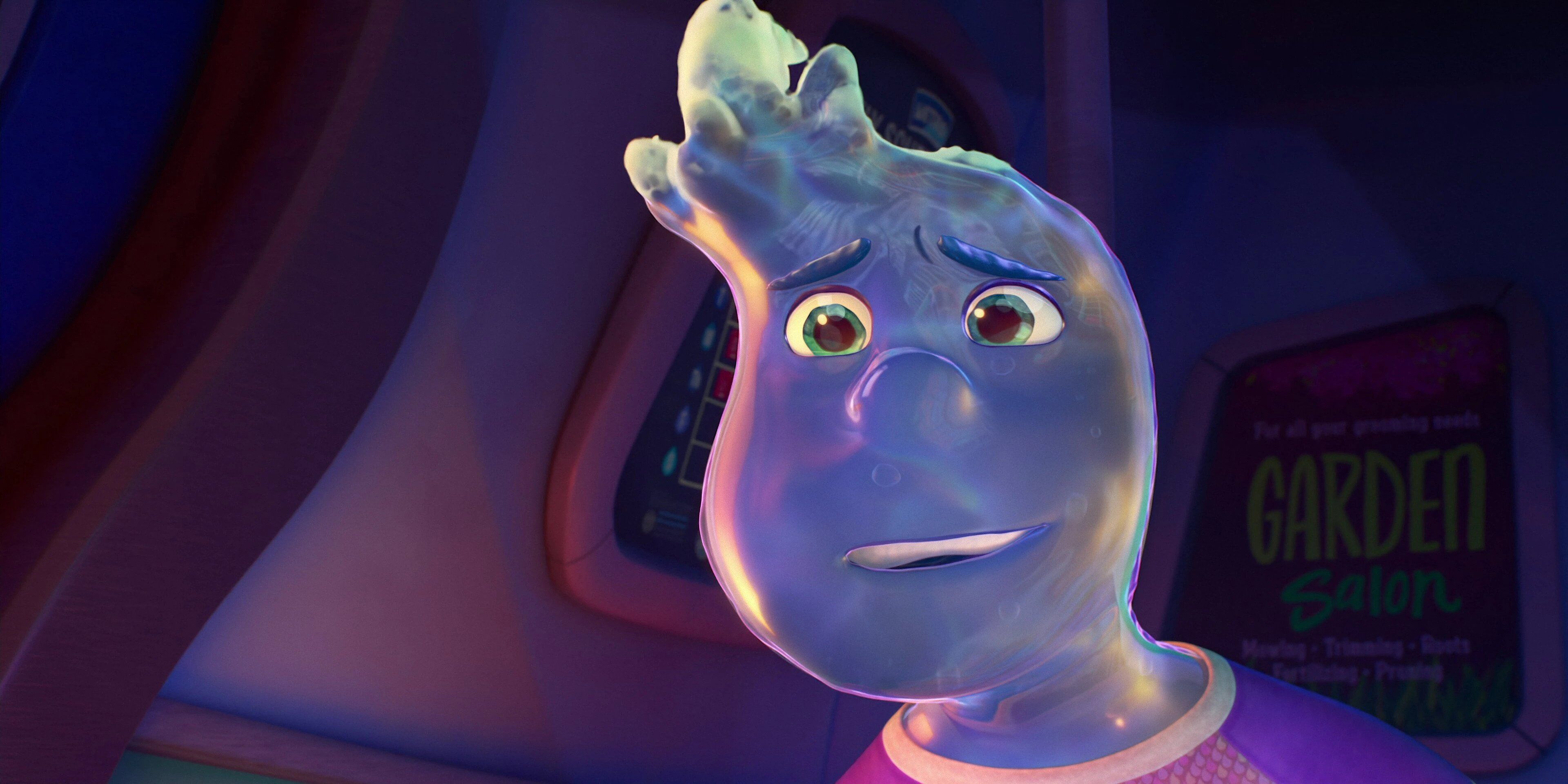 I already have to wrap. I'm just going to say one last thing; I really enjoyed that there are no villains in this. It's really about family and characters, and it's not some person trying to take over the city.
ATHIE: Yeah, I do know what you mean. That's exactly what I love about it — well, one of the things I love about it, as well.
Elemental is in theaters this weekend.
Source: https://dominioncinemas.net
Category: INTERVIEWS