While we're all eagerly awaiting the return of Stranger Things for its fifth and final season, star Finn Wolfhard has been making quite a name for himself a long way from the upside down. On top of bringing Mike Wheeler to life, Wolfhard recently became a member of PlayStation Playmakers, joining the likes of NBA legend LeBron James and John Wick: Chapter 4 star Rina Sawayama, as an influencer celebrating his love for gaming, connecting with fans, and proving how important it is to play. Wolfhard is also set to take a turn behind the camera with Hell of a Summer, a horror comedy that he wrote and directed with Billy Bryk.
Work on Stranger Things Season 5 is currently on hold as the cast and crew stand in support of the current writer's strike, but when the series returns we are set to take one last ride with our favorite adventuring party. Season 4 saw Mike head across the country to visit Eleven (Millie Bobby Brown) and Will (Noah Schnapp) in California before being drawn into the fight of his life along with them as they got to the heart of the evil lurking within the Upside Down. Series creators Matt and Ross Duffer previously told Collider that the final seasons will bring the series full circle and feature our heroes returning to key relationships from Season 1.
Recently, I sat down with Wolfhard to discuss his new role at PlayStation, his favorite games to play at home and on set, how gaming helps him unwind from his busy schedule, and his dream role in a video game adaptation. During our conversation, Wolfhard also spoke about his love for filmmaking, the plot of his directorial debut and what he learned while making the movie, what he's most excited about regarding the final season of Stranger Things, and the new music he has coming out this summer with his band The Aubreys.
COLLIDER: So why did you decide to join PlayStation Playmakers?
FINN WOLFHARD: Well, Playstation has been my favorite gaming system and company since before I could remember. My uncle, who lived with us, had a PS1 and a PS2, and the first games I ever played were on the PlayStation. So when I got this opportunity I kind of couldn't pass it up because it sort of felt totally right, and like a full-circle kind of moment.
That's awesome. Since you've been such a PlayStation fan since the early models of the system, what do you love most about gaming on the PS5, and how it has evolved in your lifetime?
WOLFHARD: It's been pretty incredible. I look back and I remember all the evolutions we got; I remember getting the original PS3 on launch in 2007, and the PS4, obviously. But yeah, I mean, the jump in tech has been insane. I remember being so incredibly mind-blown with the last PS VR on the PS4, and just being like, "Oh my God." So the fact that PS5 has another one is pretty incredible. But yeah, I mean, my favorite part about playing the PS5 is just how well… I'm pretty geeky about interfaces, and stuff like that. I just like when home screens are streamlined and easy, and I love that about PlayStation systems, they're just easy; you load them up and they're good to go. And the controller is sick, as well. Like, I really love the new DualSense, the size of it, and the way the triggers work, and yeah, it's great.
Nice! I saw in a previous interview that you usually like to travel with your system. What would you say are your top desert island games? What are your must-haves?
WOLFHARD: Oh, man. I think it would be… Oh man, that's hard! Okay, probably Tony Hawk's Underground 2, Skate 2 on PS3, Jak II would be great, I think Crash Bandicoot: Warped is a great game, and, I don't know, maybe I'll throw in — I was a big Call of Duty guy, I used to play on PS3, so maybe I'll throw in Modern Warfare 2, or Black Ops 2 over there as well.
Are there any multiplayer games that you like to play on set when you're on Stranger Things or other projects?
WOLFHARD: Yeah, definitely. I remember I used to play Overcooked a lot with friends, just casually at friends' houses. Obviously, Call of Duty was a big one, multiplayer-wise. There's a few I remember me and my brother used to play, like the Jak and Daxter racing game (Jak X: Combat Racing) a lot together, just like really fun co-op stuff. Also, we'll play fighters as well; we'll play Street Fighter and Mortal Kombat on all the PlayStations, and stuff like that. I would say the ones that I play the most with different people are fighting games or shooters, probably. So probably like Street Fighter or Injustice 2, I used to play that all the time.
As an actor, you're in a creative headspace very frequently, and gaming sort of allows you to play a character but in a completely different medium. How would you say that gaming inspires your creativity as an actor in the other things you do?
WOLFHARD: That's a good question. Well, my mind sort of moves pretty fast all the time, and I'm very much in my own head all the time, and I feel like when I play video games, I'm not in my head at all. I'm just playing and it kind of makes me feel a little more present, and a little more inspired. I mean, there's different games that inspire me. There's obviously incredibly beautiful cinematic games, like The Last of Us or Journey, or one of those games. But then obviously, there's games that just make you wanna play with friends and stuff, and it just makes me happy, so it makes me want to keep doing creative stuff. It informs me to sort of take a deep breath and be able to just have fun with myself and my friends, and just play some really fun stuff.
That's awesome, it's so good to have an outlet like that.
WOLFHARD: Yeah, absolutely.
If you could star in an adaptation of any video game, what would it be and who would you play?
WOLFHARD: Oh, that's such a good question. There are so many – Okay, I've thought about this before, and the Jak and Daxter series is really sick. I think that'd be fun as, like, a kind of adventure movie maybe. But I have to think on it more, it's a good question.
Well, if you think of anything, let me know.
WOLFHARD: I'll interrupt the question.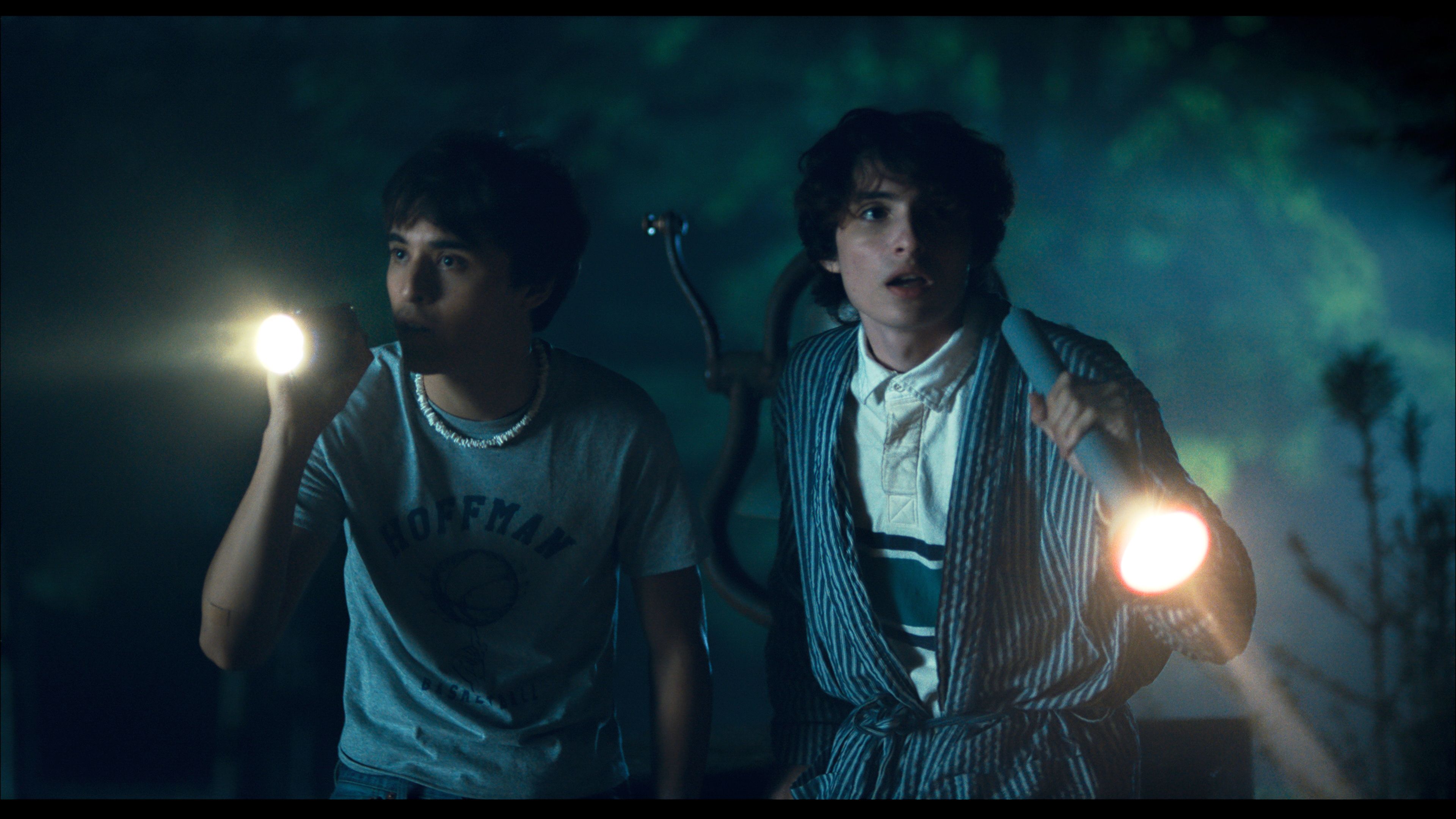 [Laughs] Go for it! I hear you recently wrapped production on your directorial debut, which you also wrote and directed with Billy Bryk, and that's super impressive. So what can you tell us about Hell of a Summer?
WOLFHARD: It was amazing. I mean, I feel like I've sort of been training to make a film since I was very little because I've just been obsessed with filmmaking. I remember as a kid, I wanted to be involved in moviemaking, and it was a true outlet for me, making monster makeup and watching zombie stuff, watching behind-the-scenes of movies, and just being into films so much. Then figuring out that I could act, and also put myself into that and then be able to go on to set and be learning about filmmaking through being at set, it was sort of like the perfect film school. And so it was kind of accidental, but I knew all along that I really wanted to make a film, and wanted to be a filmmaker. I'd stay after whatever thing I was working on as a young actor, I'd just stay on the set whenever I was done. Still to this day sort of… I mean, obviously, my relationship with acting has changed over the years as I've gotten older and stuff, but when I was younger, for me, the good stuff was learning about filmmaking and being with crew, and hanging out with your friends and making something, and that's still the thing that I like to do. And that's the reason why I'm still acting, is because I just love it so much. So going into it, I had that in my mind.
I also had an amazing partner who's my best friend, Billy, and yeah, we had each other's back. This movie – we wrote the first draft when I was about 16, and I'll be 21 soon – it was just like our language, me and Billy's language with each other in our friendship, kind of put through this slasher-comedy lens of how we saw the world, how we saw ensemble teen movies, how we saw romance, and weird social situations, but somehow tell it through a horror lens/comedy lens. I mean, it was amazing and a total dream come true.
It sounds like you have a really good instinct for storytelling and all of the various aspects of filmmaking, and a real passion for it.
WOLFHARD: Thanks. I'm still learning every day. I just really like it, so I'm just gonna keep doing it. I definitely learned a lot from making this film, and I'm really proud of it.
Is there anything you can tease about the plot?
WOLFHARD: Yeah, it's centered on a group of camp counselors that are setting up a summer camp for the season before campers get there, so they're sort of setting it up and seeing each other again. Our main character is played by Fred Hechinger; he's a guy that kind of used to be "the man" at camp, and now he's sort of too old to be there and he's kind of deferring his adult life, and everyone's kind of like, "What the hell is this guy doing back here?" And then people start getting murdered, and it's sort of about how the group gets together and tries to survive the night, all through trying to blame our main character for the killings.
That sounds super fun, I can't wait to see it!
WOLFHARD: Yeah, I can't wait for people to see it. They've been working on it for a crazy long time– I mean, basically my entire developmental years.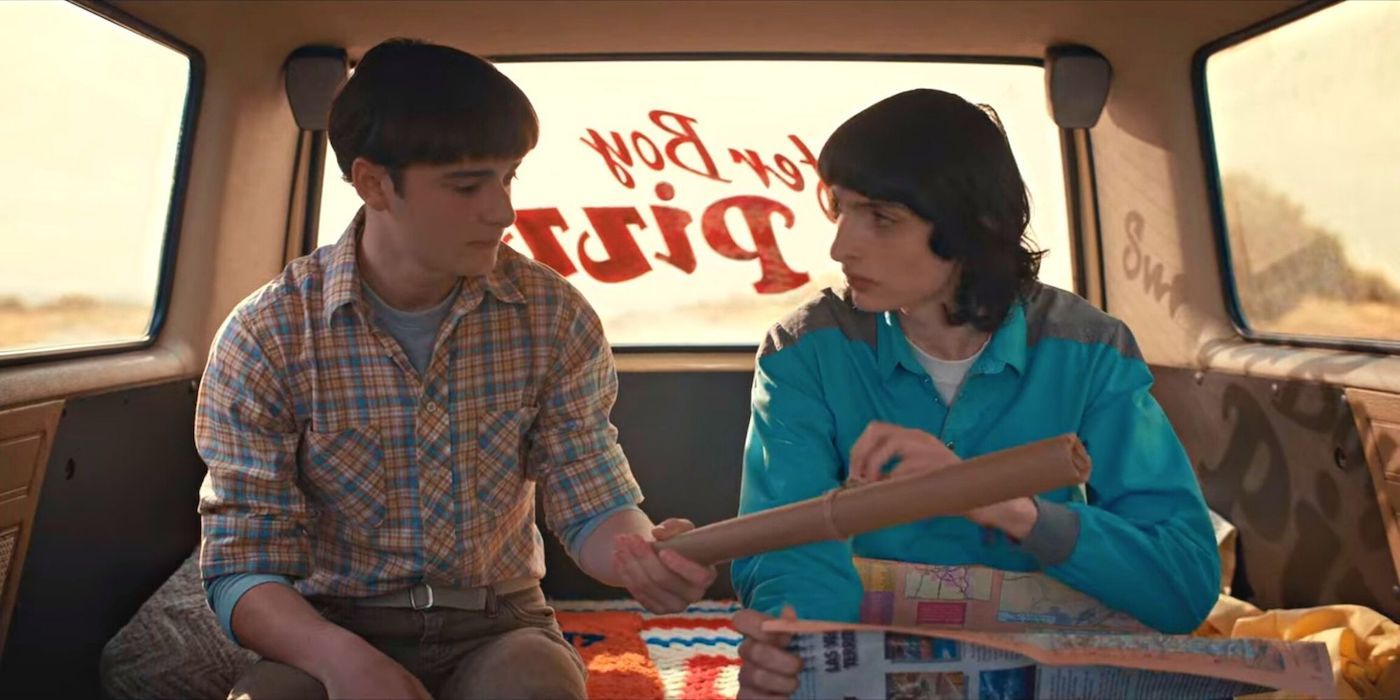 I know you obviously can't say very much about Stranger Things, and don't worry, I don't want to know how it ends, or anything, but what are you looking forward to most about the final season?
WOLFHARD: Well, I think it answers an insane amount of questions about the lore of Stranger Things, the world-building. I think a lot of people will be happy with getting back– It's the last season, so we kind of want to get back to the roots of why the show was so special in the first place, and why the dynamics are so special in the first place, and sort of getting back to that. It's gonna be really exciting. I'm excited, obviously, to go back and shoot it. I think it's gonna be very sad, but I'm also just excited, as a fan, to get into it, and I'm excited to see where everyone– I didn't even know how it ends yet, truly. I've only read the first three, so we'll see. But yeah, I'm excited to see where all the characters' journeys go.
You've also got some new music coming out with your band, I believe, and you guys have such a fun, indie folk sound. What can you tease about the music you have coming out this summer?
WOLFHARD: Yeah, we're putting out a new single in July. We haven't put out a single since our record, which we put out in 2021. And yeah, I mean, this is the first song we've fully mixed and engineered ourselves, so we're excited about that. It's sort of a slower, sadder song, but we're really excited to put it out because we haven't put out music in a while, and we're going to gauge to see what people think, and just going to keep writing and making stuff.
While we wait for further updates on Stranger Things Season 5, you can watch Wolfhard's new PlayStation video down below.
Source: https://dominioncinemas.net
Category: INTERVIEWS