A new miniseries to look out for from Apple TV+ is the streamer's upcoming psychological crime drama, The Crowded Room. While on the promotional trail, star Tom Holland, who serves as a first-time producer for the show, spoke with Collider's Steve Weintraub about his involvement with the material and what his experience behind the camera was like. "I am so proud of this project," he tells us during this spoiler-free discussion, which you can watch or read below, and goes on to praise his ensemble cast of costars, including Amanda Seyfried and Emmy Rossum.
Adapted and executive produced by filmmaker Akiva Goldsman from the novel by Daniel Keyes, The Crowded Room tells the story of Danny Sullivan (Holland), a troubled young man who finds himself tangled up in a series of life-altering felonies. Of the series, Holland tells us that its concept and style capture "the perfect balance to a show that is nostalgic to the 1970s while also being incredibly unique and unlike any TV show that's ever come before it." It does so by unraveling a mind-bending story through interviews with interrogator, Rya Goodwin (Seyfried). The Crowded Room also features Sasha Lane, Will Chase, Thomas Sadoski, and Lior Raz.
Holland discusses the challenges of juggling the lead role and his responsibilities as a producer on the show, allowing that it was a great deal of work, but that the experience was "so rewarding." We learn what those responsibilities included and how the series evolved in the editing room during their "mammoth sessions." Read on for more, and check out The Crowded Room only on Apple TV+, premiering June 9.
COLLIDER: I've seen the entire series, and I really want to say congratulations. I thought you did such a great job with this role.
TOM HOLLAND: I appreciate it, thank you, Steve.
see more : Denise Richards on 'Paper Empire,' Working With Wesley Snipes, and Filming Without a Script
You've done some really cool stuff in your career, and maybe it's this project, but I'm curious, if someone has never seen anything you've done, what is the first thing you'd like them to watch and why?
HOLLAND: To be perfectly honest with you, it would be The Crowded Room. I am so proud of this project, I'm so proud of what everyone's achieved. I think that we've found the perfect balance to a show that is nostalgic to the 1970s while also being incredibly unique and unlike any TV show that's ever come before it. I got to produce it, I got to star in it. I'm incredibly proud of my work. I'm proud of everyone's work. I think the show is really fantastic, I think it's exciting. So if I had to guide anyone to any bit of work that I'd done, it would be The Crowded Room.
One of the things about this project is, you mentioned that you're a producer, you're the lead actor, and you're playing a tough role, something that you've really got to give your all to; what is it like at the end of the day when you're shooting some intense scenes and then you've got to put the producer hat on and try to find Tom again before going right back to set the next day?
HOLLAND: I mean, yeah, you're right. It's a tough ask, and I didn't take that new responsibility lightly, I was very involved. I was very hands-on. I wanted to be as involved as they would allow me to be, and it was tough, it required a lot of focus. It meant that my days were longer and my nights were shorter, and it was tough, but it was so rewarding. I really do think I've left my mark on this show. I'm proud of the stuff that I've done as a producer, I'm proud of what I stood up for, and I'm just really excited for the fans to see it.
I want to ask a specific question; as a producer, what was something that you saw while the show was being made that you're like, "Oh, we need to do this," and sort of exerted your producer hat to make sure it happened?
HOLLAND: That's a good question. I mean, there are many things, we reshot sequences per my request, we changed certain aspects of episodes per request. I was very involved in the edit with Akiva [Goldsman] and our wonderful editors. On a weekly basis, we would sit down and have these mammoth sessions where we would go through the episodes. I'd like to keep those to myself because the show is a piece of magic, and it shouldn't be about whose decision was that and whose decision was this? But I know what it is, and I'm really proud of it.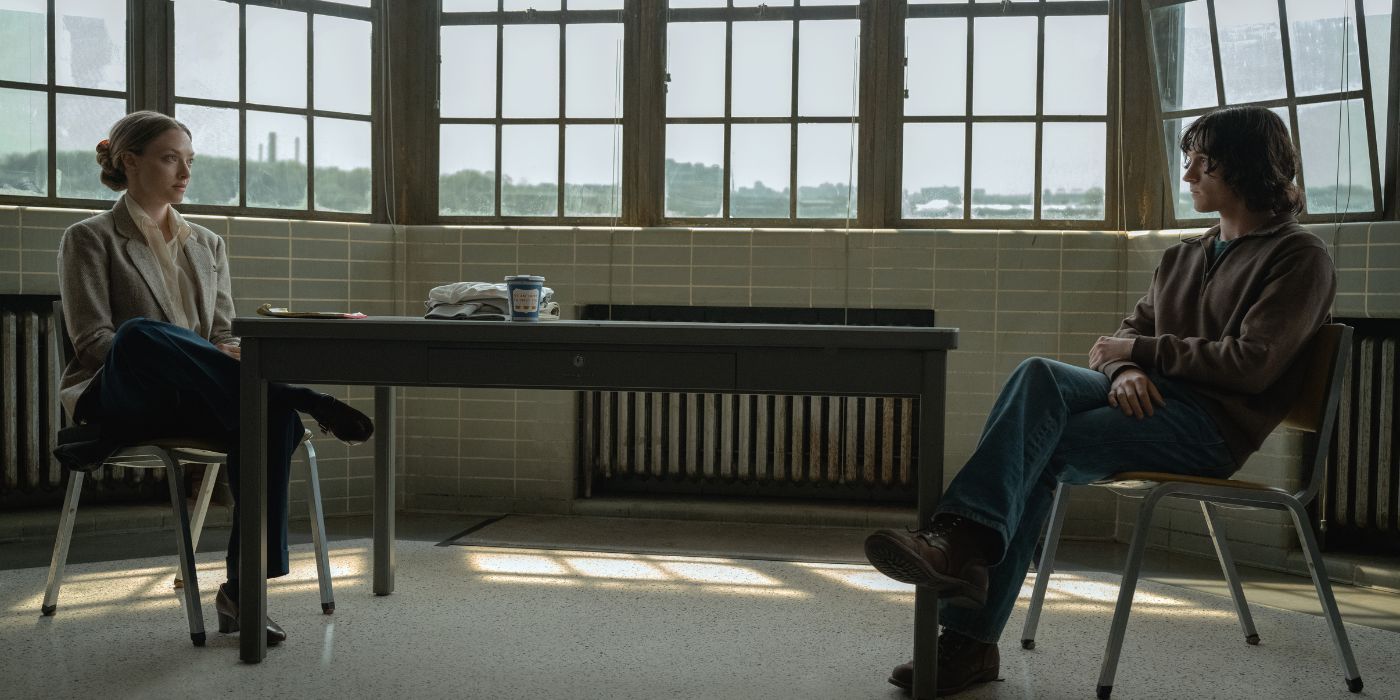 What is it like when you're in the editing room? You're literally judging your own performance, you know what I mean? You're looking at your work and maybe you have the ability to say to the director, "I think take two is better." Where is that line?
HOLLAND: It's an interesting one. I feel like I wasn't the best judge of character when it came to my own performance. I think Akiva and our editors did an amazing job of putting forward the best I had to offer. I really enjoyed kind of figuring out how we can manipulate the story to keep the evolution of the show constantly changing. Even when we were editing it, we were moving episodes around; Episode 1 became Episode 5, Episode 5 became Episode 1, and we were constantly adapting the show. So I guess I didn't have that much input into my own performance, I trusted in them. There's a few times where I said, "Can I have a look at a few takes?" And we changed a few things, but all in all, I trusted them to do the right thing, and I really believe that they did.
The Crowded Room premieres on Apple TV+ June 9. Check back with Collider for more interviews with the cast.
Source: https://dominioncinemas.net
Category: INTERVIEWS