Despite the growing number of brilliant performers who identify as nonbinary, including House of the Dragon's Emma D'Arcy and The Last of Us star Bella Ramsey there's a severe lack of representation in media. This is just one reason why director David O'Donnell's feature debut Under My Skin is so important. Not only does the film follow Denny, who explores their gender identity while also navigating their relationship with straight-laced lawyer Ryan (Alex Russell), but Denny is played by not one, not two, not three, but four exceptional nonbinary actors, including Yellowjackets star Liv Hewson.
I got a chance to speak to O'Donnell, a graduate of the West Australian Academy of Performing Arts who's racked up AACTA and Australian Directors Guild awards for this project. Throughout the interview, he revealed why he chose to cast this way (and why he thinks it's so impactful), what inspired the film, the biggest challenges he faced during the production (including a near-death experience!), and what he learned from his debut feature that he plans to take with him to his next projects.
The concept of having four actors play one character is such a cool, unique idea. I'm curious if that idea was what started things off or if that's something that actually came later in the process after you started writing or even casting.
It came later in the process, but it was before casting. The original first draft of this script was written quite a long time ago — around 2013. Almost 10 years ago, I would say. At that point, it was not four different actors. So it was later in the process. It was actually the suggestion of Raynen [O'Keefe], the producer who was loosely the inspiration for the story. About 10 years ago, Raynen came out, and we had been in a relationship before. We weren't at that particular time, but it loosely acted as the inspiration for the story. It's not a true story, but that was basically the inspiration.
RELATED: Liv Hewson on the Moment That Confirmed "Not Only Did I Not Have To Hide But It Was Going to Be Good"
This cast is incredible. I'm curious if they all auditioned for the versions of Denny they ended up playing or if it kind of got switched around. I know sometimes the actors will audition for something different.
Two of the roles were offers. So the roles that Liv [Hewson] and Bobbi [Salvör Menuez] played were direct offers. Kylo [Freeman] and Lex [Ryan]…I actually can't remember. I don't think they did read for the roles that they ended up playing. I think there were scenes, and we gave a sort of range to see what they would do and kind of cast it from there.
It's incredible. They each bring something really interesting, but it does feel so consistent and like the same person. I'm curious how you worked with them to make that character feel like one entity throughout.
Yeah. Obviously, Ryan sort of provides this continuity throughout the story, but they all really brought something different to it, and I don't think that we really wanted to fight that — we wanted to sort of embrace this fact of these actors being different. As Raynen said, it provides different perspectives to the experience of being non-binary. On one hand, yeah, I think they did sort of have a rapport, and there was a continuity in the script that provided a structure, but each of them brought this sort of different color that I think really added to the story.
I have to say, some of my favorite scenes are when you have those cool shots — even the opening — where you have all of them in that same one-shot, transitioning actors when you have things closing and them ducking down. I thought that was so cool. It must have been a bit challenging to direct and choreograph that.
That was a brilliant idea. I thought the ensemble casting of the Denny character was gonna work on multiple levels, but then the question was working out the grammar of the story, right? Because it's an unusual thing. There have been one or two films here and there that have done it. There was a film, I'm Not There, the Bob Dylan film from years ago. There was a Todd Solids film called Palindromes, which was an indie from 2004. But it's not a common thing. So there was some question of, "Okay, how are we gonna work it out so that the audience understands the journey that they're on or has some warning of the journey they're on?" So that when that changes came, they understood what they were in for. And then there was also the question of, "Okay, when are they gonna swap in and out?" And essentially, it was just chapters in Denny's journey. At first, they're dealing with inner questions related to their gender, and then they're taking external action — that's the next chapter. And then they come out to Ryan at the end of that chapter. So it's working out the grammar of this thing that's a very unusual invention to use. I find film can be a very stagnant art form, but since we're making an indie, we've got a chance to do something different. We're trying to have the audience be able to follow it but also ask those questions.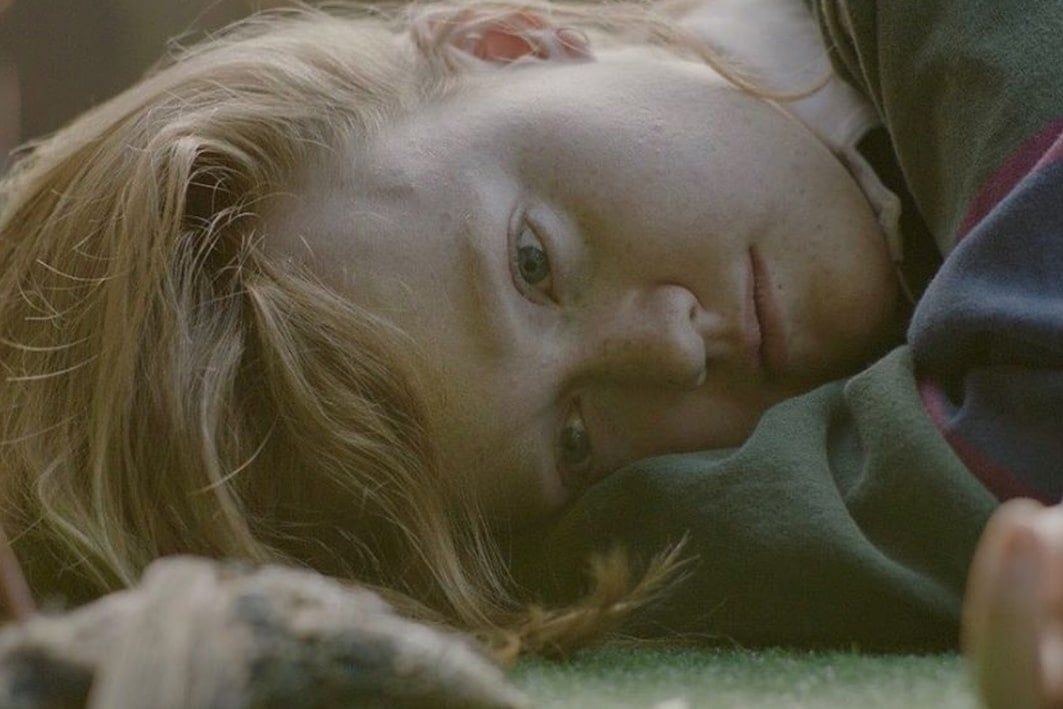 As you said, there's a lot of creativity and a lot of room to play, but obviously, indie filmmaking has a lot of inherent challenges, too. I'm curious if there was like a day or a moment on set that was the most difficult.
We shot this film in 15 days, so it was a challenging shoot — a very short schedule. So this is the true definition of an indie. It's just chaos. It's absolute chaos. It's hard to say what is the most challenging because the whole thing was just a blur. On the last day, I think we shot between nine and ten pages in a day. That's tough. That was wild. That was sort of crazy. We wrapped up our last shot — our very last shot of the film — and a car drove along. So this was like 2 AM, 2:30 AM, downtown LA. We were on one side of the road, and a car drove along and just smashed into a pole. If it had been on the other side, we would have all gotten completely taken out. So it was chaotic, but I also think luck was on our side. Maybe that was some symbol of luck being on our side, and I don't know, fortune favoring the brave or something, but also a chaotic experience.
Wow, that actually feeds weirdly so well into my next question about luck and symbols because I love how many there are. It's kind of this motif throughout with the billboard and the clover and the bird. Can you talk a little bit about integrating those symbols into things? I think it really elevates everything.
Yeah. I mean, for me, one of the main symbols that I was incorporating into the design was the symbol of a box. Throughout the production design on the set and so forth, there are various boxes. Geometrically, there are just all these boxes around — especially in Ryan and Denny's apartment. So there's this theme of Denny breaking out of this box. Really, that's what the film is overall. On one hand, we've got this fairly traditional narrative — this retelling of this traditional narrative — and Denny's kind of breaking out of this thing. So, yeah, there was the box and the breaking out of the box. There's a bunch of stuff like that.
see more : Robert Carlyle on Returning to the World of 'The Full Monty' and Shooting the Funeral
I think it makes it so much more fun to watch. Almost like Easter eggs. And as you were saying, it is sort of this traditional narrative, which I think is amazing, because we don't really get to see different kinds of people in those. Obviously, it's a drama, but there is a lot of romance, and there's a lot of comedy, which I really love. Can you talk a little bit about why it felt important to sort of integrate those parts into Denny's story?
We wanted to open the story up so that it could reach out to as many people as possible. There are different ways in which we're trying to achieve that. There are the more I guess "traditional" elements of the story. And you've got the cast — you know, you've got people like Liv and Alex who have this following and probably different markets, different fan bases. You have people with different backgrounds and different interests that follow each of those actors. Essentially, we wanted to make the film accessible. Just having those elements of comedy, those elements of romance — it seemed to be right for the story. There seemed to be something authentic about it. Typically in life, when there's conflict, at some point, it maybe it comes to a head, but often along the way, there are all forms of working around that conflict — exploring that and finding different ways to negotiate it. And just generally in cinema, you want to see those different colors along the way. How do we get to the end? What twists and turns do we take on this journey?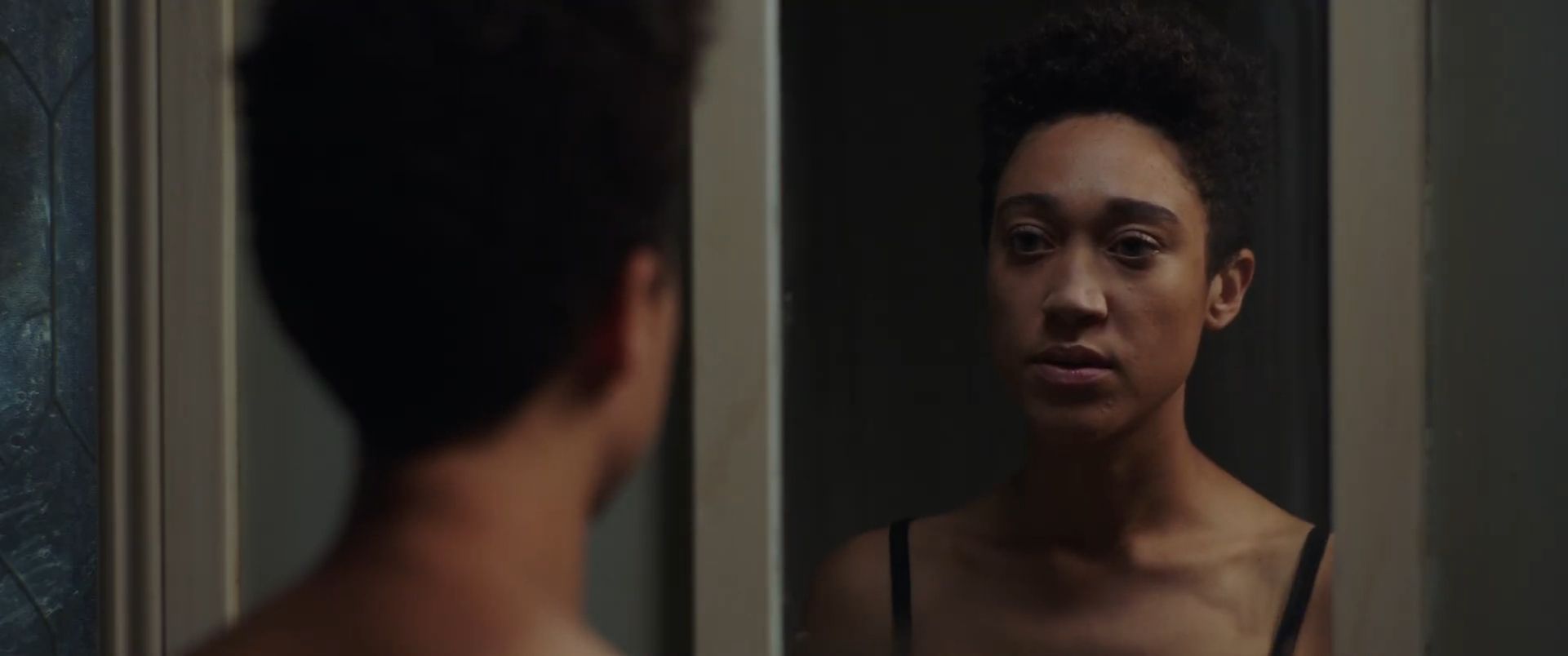 Yeah, absolutely. Their banter is some of my favorite parts. They just have such great chemistry with each other. I want to talk a little bit about the art in the movie, especially the mural in the living room because it's so beautiful. I'm curious how you developed that — if you worked with like a production designer or how that came to be.
We did have a mural artist, but actually, what it ended up being was the Dennys and also Raynen, they ended up doing the mural. Essentially, this mural artist created a little bit, and it was just a bit too beautiful. I wanted something that felt closer to Denny, and so the Dennys just jumped in there and created this amazing piece in a really short time. You had this really interesting piece, and I think the film owes a lot to what the cast brought of themselves.
That really shines through. This is one of your first films — your feature debut. I'm curious what the biggest lesson you learned from this that you'll take to your future projects.
I think staying open. Staying open to all the gifts you can find along the way. You know, you want to come into the process — come into production, postproduction, whatever it is — with an idea and vision of the type of story that you think should be told or you're trying to tell. But also be open to the gifts you find along the way because it's just never gonna turn out as you expect. Having that sense of when to try to stick to the course and when to be open to whatever may come is super important. Other than that, just going for it. For me, again, this is something — most certainly with the indie filmmaker — you're doing out of love, and you're sacrificing many things in your life to do this. So you may as well just swing for the fences and try and make something interesting. There's no point in sticking to the mold. Try to ask audiences real questions. Try to really connect with audiences. Starting conversations is the way to go.
Under My Skin is available on VOD.
Source: https://dominioncinemas.net
Category: INTERVIEWS