Before Transformers: Rise of the Beasts opened in theaters, Collider and IMAX offered fans in Los Angeles the opportunity to see the film early. Partnering with Paramount Pictures, we invited readers to check out director Steven Caple Jr.'s entry to the live-action Autobot universe that Michael Bay's Transformers kicked off in 2007, but this screening had a very special, very esteemed guest. Following the movie, Editor-in-chief Steve Weintraub sat down with the voice of Optimus Prime, Peter Cullen.
Whether Transformers or pop culture, in general, brought you here, if you're reading this, you've heard Cullen's voice. The Emmy nominee has lent his talent to numerous iconic characters, including the loveably melancholic Eeyore in The New Adventures of Winnie the Pooh as well as conceiving and performing the unmistakable clicks of the franchise apex, Predator. In Rise of the Beasts, Cullen reprises arguably the most notable voice of them all as Optimus Prime, often the golden voice of reason among his fellow Autobots. When hearing the Transformer's booming, "Autobots, roll out," alongside co-stars Liza Koshy, Pete Davidson, Ron Perlman, and Michelle Yeoh, it's easy to imagine it's edited to sound so majestic. At the screening, we found out that — and many other voices and sounds — come so naturally to Cullen.
During the Q&A, Cullen reflects back on his career, all the way back to the first sounds he learned and the first voices he mimicked, a talent that, at the time, landed him in hot water. He shares the difficulties of voice acting, which character is his favorite to do – besides Optimus – and the origins of the Predator's noises. Cullen also tells the emotional and personal story of how he found the legendary voice of the leader of the Autobots, what it was like to work with Bay and Caple Jr., and talks about how the job has changed since the '80s. Check out all of this and more in the video or transcript below.
COLLIDER: I really mean this, I've been a fan of yours since I was a kid. It is a real thrill to have you here, and I think for all of us who grew up with Transformers. I really want to give you a thank you, sincerely, thank you for your work.
PETER CULLEN: [To audience] You guys look really comfortable. I was sitting in a theater in New York City yesterday, and they were so old, I mean, they still had bubblegum under their seats! Dubble Bubble, you know.
[Laughs] This is the IMAX headquarters. Before we go any further, I said it before, but I'll say it again, a huge thank you to IMAX for being such an awesome partner, and to Paramount for letting us screen the movie. So I have a bunch of questions. I want to start by going back in time; when did you first get involved in doing voices for TV, or how did you first get involved with television?
CULLEN: With television, you have to go back further. When I was a kid, I could do sounds, and then eventually, I could do my teachers, and I used to get in a lot of trouble. I mean, I really did, I flunked first grade, I did! Yeah, I did. I just could make people laugh. And when I worked on the farm – my aunt had a farm up in Upstate New York – I could do all the animals. By the end of the summer, I could do horses and cows and dogs, cats, lamb, sheep, pigs, chickens, anything, I could do it at the end of the year. Then, of course, grade two was a disaster because I would interrupt every class with [mimics animal noises]. But nonetheless, that was the beginning, and eventually, it came to high school, and then I got into elocution, and elocution led to the end of high school, and then the National Theatre School of Canada, where I would impersonate everybody. So I would just impersonate people, and that led to getting parts, and then it led to comedy.
So, I got into comedy in Canada with a show called Funny You Should Say That and Comedy Cafe on television, Johnny Jellybean and his friends, all these wonderful vehicles to be funny, which brought me to California to do a show called It's a Wacky World that was gonna replace Laugh-In. It's a two-hour special that just dove. But at the same time, they needed an announcer to do the sound of a little gremlin inside a ball, and then it would say, "It's The Sonny and Cher Show." So I ended up being the announcer on The Sonny and Cher Show, as well as the little guy in the ball [makes gremlin noises]… "Ladies and gentlemen, Sonny and Cher!" And so, that led on to television. That was how it happened, from a little kid in the first grade all the way to the little guy in the ball.
You've obviously done tons of voices, as you've already demonstrated, besides Optimus. When you went in for parts, whatever it may be, how much was it you the night before coming up with the voice, and how much was it a collaboration with the director of the project? What was that relationship like to find the voice of a character?
CULLEN: Actually, it would just be my interpretation of what was written down. You would see a sketch of the character, what it looked like, and then an example of some of its dialogue, and I would always create it according to how it was built. If it had a thin neck, I would make it more trumpet or more strangled; if it was larger, more air, deeper, and then I looked at its comedy traits and how funny is it gonna be? And how is he funny? Is he funny verbally, or is he funny the way he says it, or some obstruction, you know, maybe his lips are twisted or something, whatever? So that's how most of them came to be, would be the immediate interpretation of seeing the picture.
You have done countless voices besides Optimus, and we're gonna get to Optimus, but what are some of your favorite characters that are not named Optimus Prime?
CULLEN: I loved the characters that were easiest to do, that didn't require a lot of screaming and yelling, and stuff like that, because screaming and yelling, it's hard work. But my favorite, outside of Prime, was Eeyore. [Mimics Eeyore] "Thanks for noticing me. Not that anybody cares."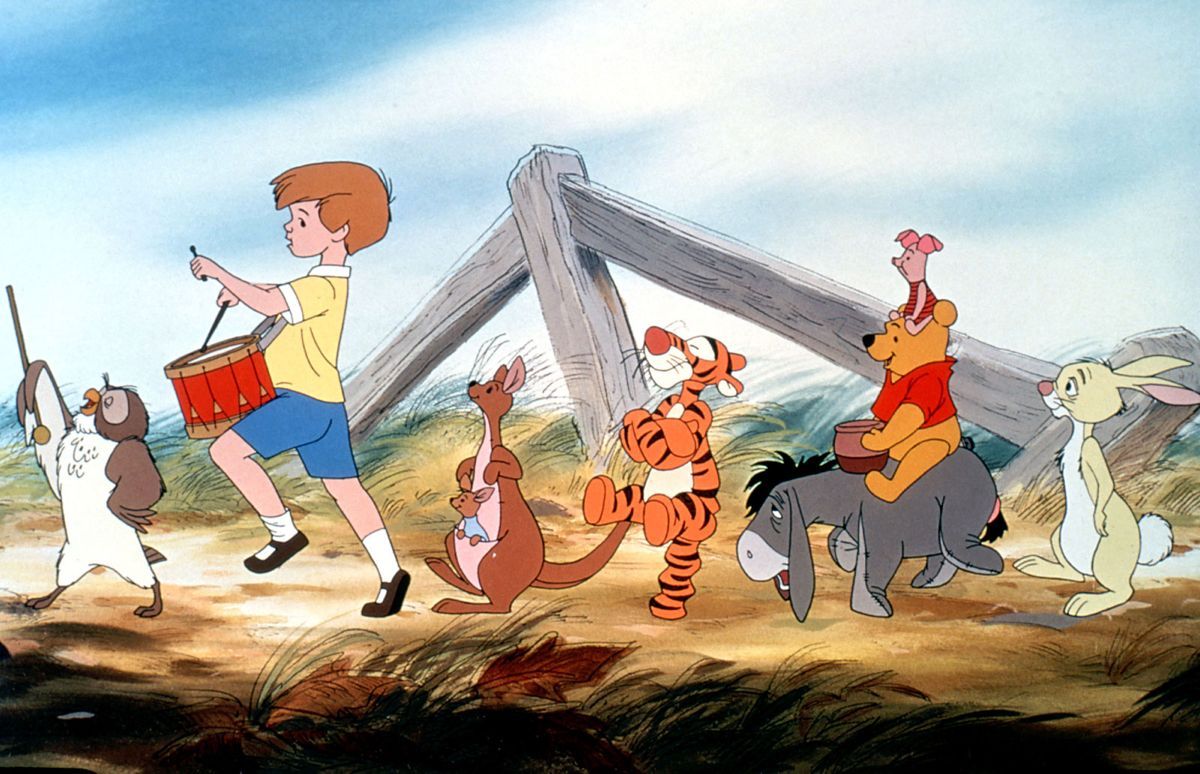 If you don't mind me asking, when you're recording, say Eeyore or Optimus, do you have an amount of time before your voice gets tired, or can you do it for hours and you've done the vocal training that it can go all day?
CULLEN: Well, yeah, that's a good question. I did King Kong, and I played not only King Kong, I had to play Mrs. Kong and Baby Kong too. So at the end of 11 reels, I lost my voice, and I was coughing up blood. So I told my agent, I said, "I'm not gonna do any more of this monster stuff, it's just too hard." And then, 20th Century Fox called the agency and said, "We'd like to have Peter to help us with this voice for the Predator." [Mimics the Predator] "Who are you?"
Do a lot of people know that you did Predator? Is it one of these things where fans come up to you and want to talk about it, or is it always Optimus?
CULLEN: Well, I have a way of squeezing all that stuff in somehow [laughs] because my imagination just keeps rolling around, and that last question you made about, you know, is it difficult to do that stuff? And I said, "Yeah, that's how I came up with the Predator," because it wasn't a strain on the voice. And how I came up with that – I've told this story many times, I'm sure some of you know it, but years ago on the beach in Massachusetts, at low tide, there was an upside-down horseshoe crab, and it was a hot day, and the bubbles were coming out of it, and its legs are like this [gestures], and all those bubbles are breaking, and they're making that little [mimics Predator click]. So, I figured, "That's stuck in my brain."
When they asked me to do the Predator, "What do you see?" and this gray streak went across the screen, and they said, "Can you come up with something?" And I said, "Yeah, bring that studio mic down here." It was one that was way up there, about 20 feet, and I said, "No, bring it down," and the director behind me is getting really annoyed. And so they finally get it down to about right here where I need it, and I just said, [Predator clicks] – I did it better back in those days – as this streak went across the screen, and he got so annoyed. He said, "Alright, that's enough!" He got up, and the voice came from behind him and said, "You better come up here and listen to this." [Laughs] He went up, and he was so cranky going up those stairs, and I think about five minutes later he comes [gestures happy skipping], he's going like this. He had just found his happiness streak, and there it was. So we did the whole film in that day. I did all of it, every reel, and they've been using it ever since… for free. [Laughs]
[Laughs] I was going to say, that's an iconic sound that everybody knows.
CULLEN: It was just luck and what came out of me at the time.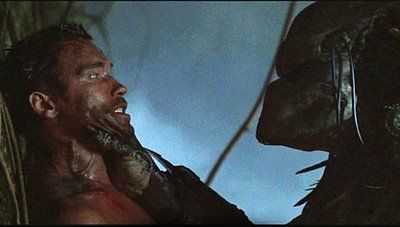 Let's jump into the Optimus voice. Talk about when you first auditioned, and talk a little bit about going in for the role, and what it was like. Did you know what it was when you were auditioning? How did you come up with that voice when you were first going in?
CULLEN: The first time I told this story, I almost cried. First of all, my brother was a captain in the Marine Corps, fought in Vietnam, and he was decorated, bronze star with a V and purple hearts, et cetera, and when he came home years later, we were sharing an apartment together, and we had one car. I was going through a difficult time of my life, and so we were stuck with the one car, and constantly – he was bigger by five inches, you know, 13 months older and a marine – if he wanted that car, he got the car. Period. "Peter, do you need the car?" I said, "Uh, yeah, Larry." He said, "How long?" I said, "Well, maybe an hour, an hour and a half, maybe." So he said, "What are you gonna do?" I said, "I'm going to an audition." [Laughs] "Not another one, Peter. You got to get a job one of these days," and I said, "No, no, it will happen. It will happen." He said, "What are you auditioning for?" I said, "A truck."
Well, he laughed, and he said, "A truck? What does a truck sound like?" I said, "Larry, I don't know. It's a hero, he's a hero truck. He's a truck, so he's gonna be a hero. It's a new cartoon series for kids." And he said – his face got very serious, and he just went, [mimics brother's/Optimus Prime's voice] "Peter, if you're gonna be a hero, be a real hero. Don't be one of those Hollywood pretenders, don't go yelling and screaming and pretending you're a tough guy. Be strong enough to be gentle," and that hung in my brain.
I'm driving to the audition, and I get there and I look at the page, and it says I am Optimus Prime, leader of Cybertron, blah, blah, blah, blah. And I just — "Peter Cullen, take one," and I could have said, [Optimus Prime's voice] "My name is Larry Cullen," and I rang out, "…as K Company, 3rd Batallion, 5th Marines first." I just did it in his voice, just saying, "My name is Optimus Prime from the planet Cybertron, leader of the Autobots." Then I read the rest of it, said thank you, they said thank you, got in the station wagon, and drove home. I said, "Larry, it really went well, and I thank you." He said, "What for?" I said, "I just impersonated you." [Laughs] Three weeks later, I found out I got the job.
What do you think it is about Optimus that has caused generations of kids and adults to just love this character?
CULLEN: Well, you know, I would have loved that character if I were a kid because I feel my brother Larry all the time, and he was one of the greatest human beings I've ever known; a funny, kind, sensitive, strong, courageous… I mean, he did everything. He played professional football, he taught University, he built houses, there was nothing he didn't do. He was a giver of advice, and his friends were so many, so many. He had one of the most incredible funerals in DC with a flyover. I mean, it made me cry, and it was synonymous with who he was, and that's who Prime is. That's why I love doing Prime, because it's not me, it's my brother. When [Prime] has to say things that I don't think Larry would say, I'll tell them. I'll say, "He wouldn't say that, he wouldn't say that," and they'll say, "What are you saying?" And I'll say, "No, no, I don't think Prime would say that!" [Laughs]
You've voiced the character, I believe, for 40 years. When you're in the booth, how much ownership do you feel as Larry or as Optimus? When you're saying those lines, are you ever changing that word, or how much ownership do you have?
CULLEN: Oh, I don't stumble for a second. No, Prime is inside of me, you know, because it's just the associative blessing that I have with my kin, with Larry. There's no variation on it at all, it's that or nothing.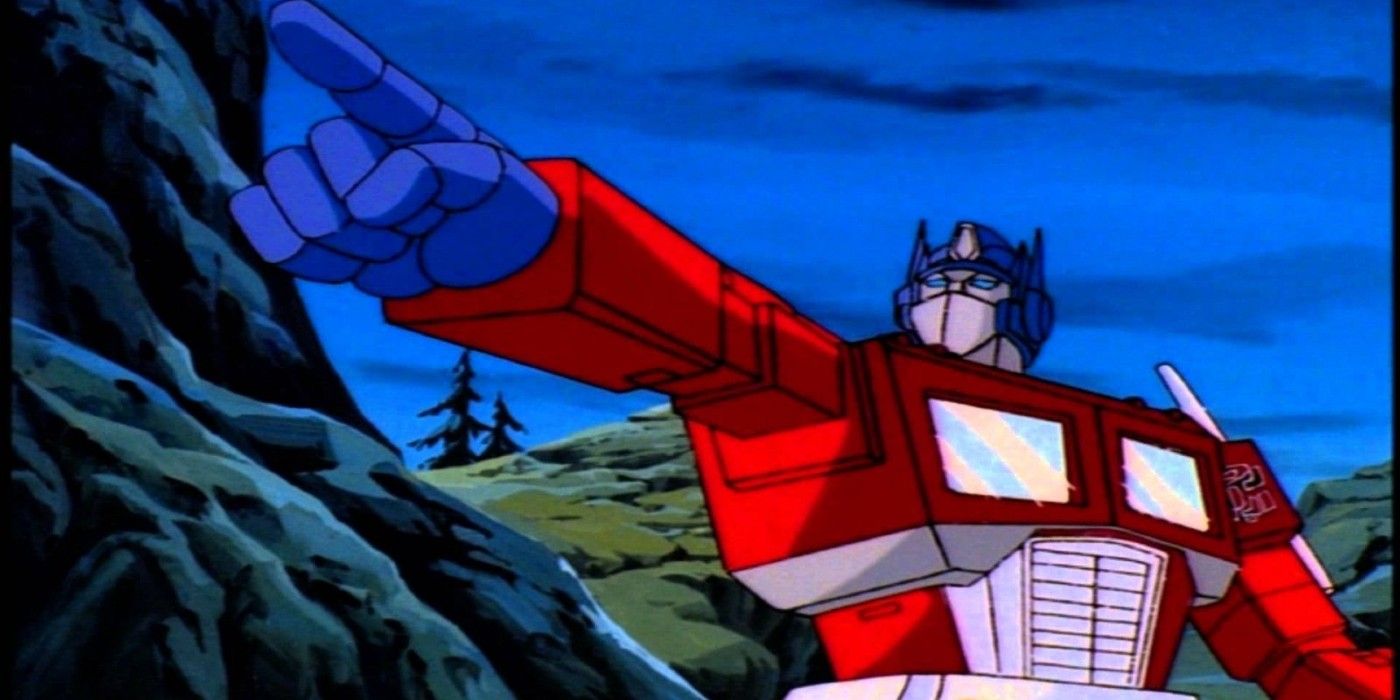 What was it like recording in the '80s versus recording Optimus now?
CULLEN: Don't forget, I did Optimus Prime up until the movie in 1986, where I was put to rest, "There lays Optimus Prime. See ya, kid!" And I didn't come back, I wasn't resurrected until the first Michael Bay film. So, there's a lot of time in between; however, I did come back to do two or three shows because a lot of kids evidently had trouble with that scene, and they were not coming out of their rooms and hiding under beds, I was told. So they brought me back for three shows. The mothers of America went to the powers that be, and so they had to bring me back. But then, that's when I went to sleep again permanently, and I didn't touch it until that first movie with Michael.
Is the recording similar? Is it different? What was it like back then versus the way it is now?
CULLEN: [Laughs] It was fun. It was a lot of fun. We would be — [however] many actors on that show, we had so many — and we'd all line up, standing behind our microphones. In that room were some of the most talented, greatest guys and girls, and behind the glass windows [were] the directors and other people, and they would have to tolerate us. We were always doing– people smoked in those days, so I mean, that place was just a mad house. [Mimics coughing] "Do you have to smoke?" "I don't smoke!" "Well, who's smoking here?" "Oh, it's me, I'm sorry."
But Frank Welker (Megatron, Galvatron, and Soundwave), he and I, we got along so well together, and we ended up doing a lot of series together, and we had fun. I mean, real fun. You would be in a very serious situation, and all of a sudden, you'd hear what would sound like an elevator in the background. They'd say, "Cut, cut, let's do that over." And they'd say, "What's that sound?" And he'd say, "Oh, there's an elevator back there," and they'd say, "That's not an elevator," [laughs] and Frank would do his elevator, or he'd do a leaky faucet, or he'd do a bird outside a window. I mean, he could just do it, he's the king. Anyway, we had a lot of laughter, a lot of laughter, and that was great.
Then when it came along in the movie, I worked alone, I worked alone. Michael Bay and I in a sound room, and with a camera on my lips, one about where the third row is and one right here on the side, staring right at me, and you know, "Oh geez!" Right in your face! [Laughs] You had to get over that. And I'm working just with pencil sketches in some cases, you know, Optimus Prime with all this stuff going on, and it's just a pencil sketch and doing my lines. And then Michael would say something to the effect of, "Peter, can you make him bigger? He's 45 feet tall, you know?" I said, "Yeah…" You know, on television, he's only about this big [laughs]. So that changed the voice a little bit, you know?
I used to have a lot of fun back in the early days, and I'd even throw in a little John Wayne, "What do ya say, mister?" Just for the fun of it. "I'd even throw in some Walter Brennan at the same time!" Couple of ducks [mimics ducks] "Take your pill, Peter." "Which one?" [Laughs]
see more : Merritt Wever on 'Midday Black Midnight Blue' and Why She's Excited to Join 'Severance' Season 2
So you spoke on the animated movie, I saw that when I was much younger, and I love that line, "One shall stand, one shall fall," and the way you deliver that line, it has some awesome animation in that movie. When you were doing that scene, that line, it's a big moment for a lot of Transformers fans, did you realize it was going to be a big moment?
CULLEN: Yeah, for sure. That's a good old grunt guy, get-it-on line, [as Optimus Prime] "One shall stand, one shall fall."
If you don't mind, let's go back a little bit to when you were recording that. What was it like recording the animated movie because that was a really big deal at the time, after the animated series, and it was going to be in theaters. What did it mean to you? What was it like recording it?
CULLEN: Well, I gotta be honest, you know, I was sitting next to Frank Welker, and I got to the point where I said, "Hey Frank, where are you?" He says, "On page three," and I said, "I'm on 17, I'm getting whacked!" He said, "What?!" [mimics flipping through pages] "And I don't come back!" He said, "No way," and I said, "Yeah, no way. Gee wiz!" So, I didn't really care after that. I didn't care. "That's it, on to another show, on to another job. I don't know what it's gonna be, doesn't matter."
That's what show business is, especially in voiceover, because you do more than three voices, you get paid for one, and you have to do three, and if you do four, you have to get paid an extra. So we always wanted to do four. Of course, Frank, he'd do eight voices, and he had this huge house [laughs] So, it's how many series you did. Back in those days, we did a ton of series. It's not like today. Back in those days, you had to do multiple voices, but a lot of the kids today, they only can do one voice, a lot of them, and some of them do it at home, and they get paid a fortune! I think we got paid $123 a show back in the day, and we'd have to do three characters. Then the reruns, they'd rerun up until 10, and the prices would come down, down, down, down, down. So, you had to do volume in those days. You had to do a lot to break it, to get into it, to get there, you know, and get a couple of hit shows before you didn't have to buy a used car. But today, wow, the avenues are huge. I mean, look at all the outlets. Wow. Yeah, for a kid today, God bless them, you know. Wow. Good luck, and hats off to them, you know?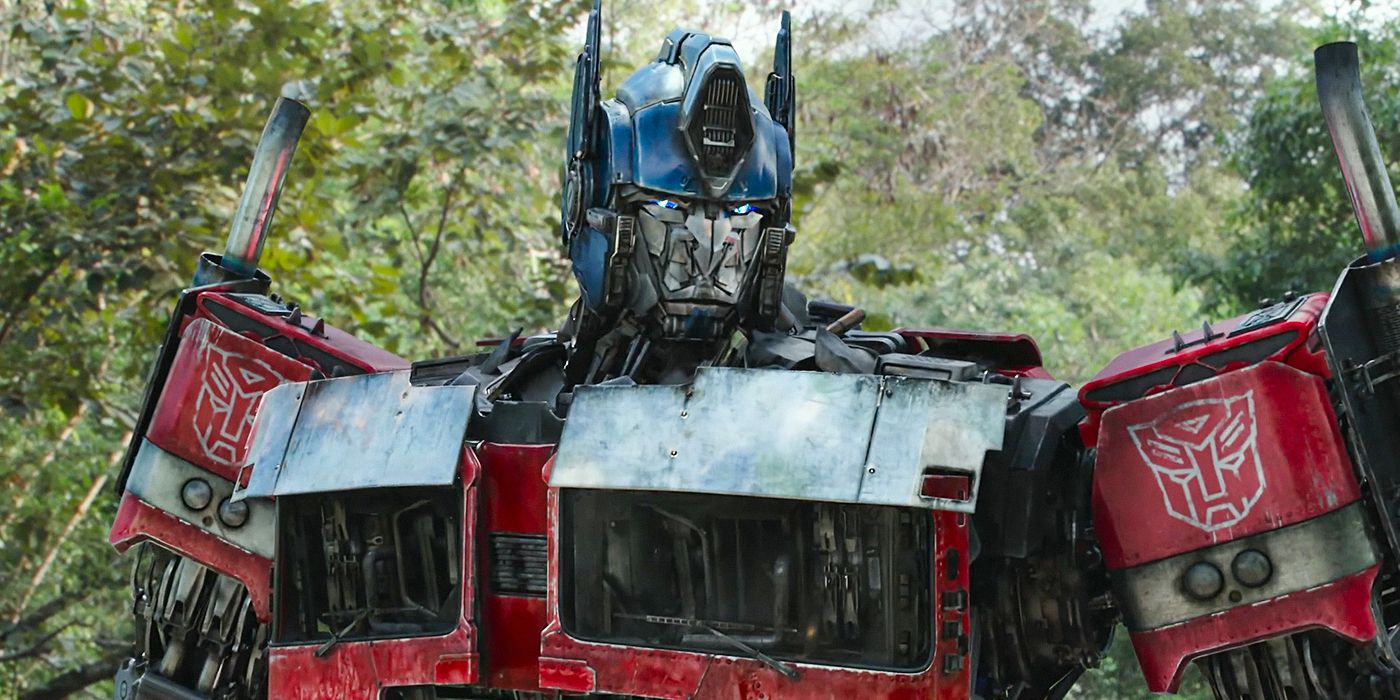 AUDIENCE MEMBER: You're still the best!
CULLEN: Thank you, thank you.
You touched on it a little bit with the animated movie, getting knocked off on page 17, but I think the producers did not realize how popular Optimus was and what the character meant to so many people because when I was researching, prepping to talk to you, I read how many kids were leaving the theater crying. So I'm curious, was it that movie that you realized, "Oh wait, this character is very popular?"
CULLEN: I didn't know. There was no thermometer back in those days, there was no internet, there was nothing where people could send in their feelings, and fanmail we never received, we never got it, it never went to us personally. So, we had no thermometers to judge that. And, you know, the first thing, honestly, I said was, "Who the hell did I" — politely — "…annoy? What did I do?" You look at yourself, and then you say, forget it, you know, go on to the next audition, and you get it behind you.
One of the things about Rise the Beasts, which is what everyone just saw, is that Steven Caple, your director, was a fan since he was a kid, and I would imagine that excitement must have come in when he was recording with you and directing you in the booth. So talk a little bit about working with someone who's a huge fan and who's now the director.
CULLEN: What a pleasure. I mean, what a pleasure. I guess it's the first time in my life where I ever worked with a director that knew who I was and appreciated me for it. So, I mean, I loved going to work. When they called me, I couldn't wait to get there, and he's such a great guy and so talented. I enjoy him immensely, and I'm sure he's gonna have an incredible career.
He's gonna land on his feet. I definitely want to know, you just saw the movie the other night, is it still a thrill for you? What is your feeling when you're going into a theater to watch Optimus for the first time in a new movie, knowing everyone thinks of you as the character because you are the character? What is it like watching it?
CULLEN: Very self-conscious. I'm self-conscious here, too, because I can't really see you guys out there. The lights are so bright. [Laughs] Somebody just gave me the finger, I swear to God.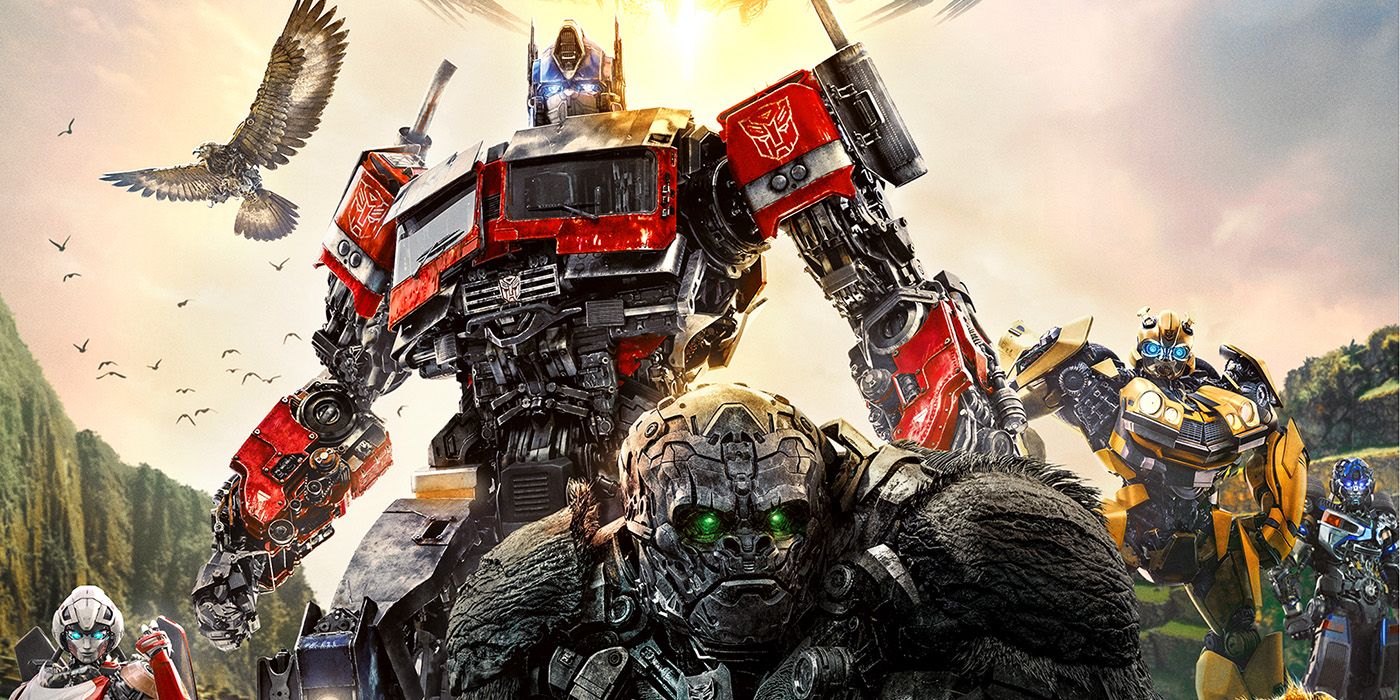 [Laughs] That is not true!
CULLEN: Oh! Oh, I see five! That was close. So, no, I'm very aware of it, and you know, it's important to me. How can you avoid not feeling the power of it all, you know? I mean, how many people go to a premiere where you're isolated as perhaps one of the key roles in it? But it's a humbling feeling. It's very humbling and nerve-wracking, and a long way from home, you know?
For sure. For people that want to do what you're doing, is there any advice you want to give them about how to do voices, what you learned, or anything you want to pass on to another generation of people that are so inspired by your work?
CULLEN: Well, thanks. That's a good question too. I think you have to listen to people that tell you you're really good at something, and you should try out, or try to do that, or if you're an athlete, or whatever. I mean, if you feel it yourself, you should get out and stick with it. Do it, because, believe me, if you work at it, you will become successful eventually. No matter what it is, it's like working a muscle, the more you work it, the bigger it gets. And, if you do something you love, that's what I tell kids, if you find something you love to do, do it, stick with it, and you'll never work a day in your life. You love it, it's just a holiday.
Transformers: Rise of the Beasts is in theaters now. Check out Collider's interview with Peter Dinklage.
Source: https://dominioncinemas.net
Category: INTERVIEWS