A perfect villain is one whose presence looms over the shoulders of your hero even when the villain is nowhere in the picture. Suits has a fair share of villains that make the protagonists sweat to achieve their goals. You might remember Malik (Usman Ally), Harvey Specter's (Gabriel Macht) opposing lawyer who was willing to do anything to beat and punish Harvey, or the obnoxious Travis Tanner (Eric Close) who flew all the way from Boston to New York to give Harvey's law firm one hell of a legal challenge. While there is only one last lion roaring in the jungle of villainous Suits, there are a handful of contenders that give him a run for the title. One such is Daniel Hardman (David Costabile), the co-founder of Pearson Hardman alongside Jessica Pearson (Gina Torres). Hardman gave Jessica and Harvey hell on earth over their law firm. For a man who embezzled money from his own firm while cheating on his cancer-ailing wife, got fired, plotted, and conspired a comeback that was almost successful at toppling Jessica and Harvey, you would think he would claim the top spot for the best villain. He doesn't because that top spot belongs to Charles Forstman (Eric Roberts).
you are watching: 'Suits' Best Villain Loomed Large Over the Show
Descriptions made by those who have heard about Forstman or interacted with him paint a grim picture of a character without an iota of human decency. In a flashback, Jessica warns Harvey about Forstman's shady dealings when Harvey is considering taking a job with Forstman. As if to confirm it, Harvey's secretary and romantic interest Donna (Sarah Rafferty) tells Harvey that after looking into Forstman, she will not follow him if he decides to take the job offered by Forstman because Forstman is beyond redemption. And even before Harvey can test the waters, he becomes Forstman's victim.
RELATED: The Best Lawyer in 'Suits' Isn't Mike or Harvey, It's This Character
Charles Forstman Uses Manipulation and Blackmail in 'Suits' To Get What He Wants
A billionaire investment banker, Forstman uses Marcus (Billy Miller), Harvey's brother, as a buffer for his illegal dealings. Harvey had been forced to take up the job to secure his little brother's restaurant funding as Forstman had promised to sign Harvey with a million-dollar bonus. Cunningly, Forstman extracts confidential insider information from Harvey, as Harvey worked at the District Attorney's Office, and uses it against the competition, thus staking and winning a huge trade. He sends part of the money directly to Harvey's brother, implicating both Harvey and his brother in the process. When Harvey confronts Forstman for blackmail, Forstman dares him to take legal action, warning that the illegality is a three-way affair.
What makes Forstman such a force is that he is intelligent, charismatic, and has an endless supply of resources. While he was not initially interested in taking over Gillis Industries, he changed his mind when he realized that it allowed him to do what he enjoyed: controlling people. For him, it's a game that he's willing to invest in, no matter the cost. He offered Mike Ross (Patrick J. Adams) $230 million instead of the $80 million that Mike asked for to buy out Gillis Industries, which Mike was trying to help the owner save. However, as usual, there was a catch—Mike Ross had to sideline his boss, Jonathan Sidwell (Brandon Firla) after the deal was closed. Mike hesitated, and Forstman, being Forstman, knew it. He reached out to Jonathan himself and told him about Mike's agreement to the deal. When Mike went back to Forstman about the deal, Forstman told him that he had already sealed the deal with Jonathan, costing Mike his job and Walter Gillis (Michael Gross) his company.
Forstman Has Beat Harvey Multiple Times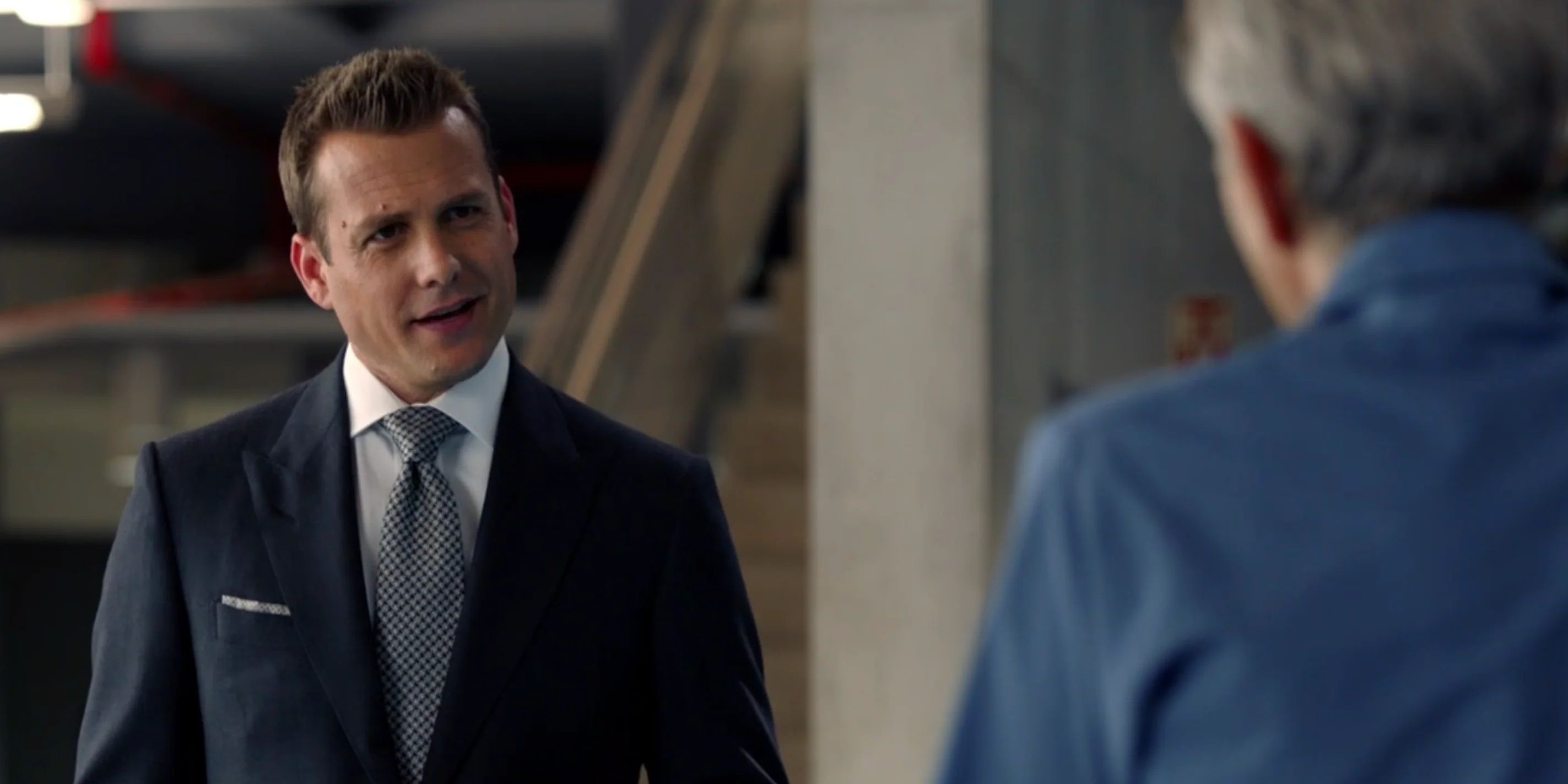 But Mike is not the only Forstman victim in the Gillis Industries case. Harvey himself, who was the lawyer for the man who engineered the hostile takeover of Gillis Industries, Logan Sanders (Brendan Hines), was also involved. Harvey believed that he had leverage, so he went to Forstman to persuade Forstman to buy Sanders International out of the deal. However, Forstman again outmaneuvered Harvey, informing him that the Wexler block of shares that Harvey believed had been bought by Pearson Specter had just been released back into the market and that Forstman had already purchased them. It turned out that Louis had released them back into the market against Jessica's advice to notify Harvey first. Forstman, armed with his intelligence and wealth, again outfoxed Harvey.
Louis Litt's mistake of releasing the Gillis Industries Wexler block of shares that Forstman bought haunts him, and he seeks to make it right to Harvey by visiting Forstman to convince Forstman to sell the shares to Logan Sanders. Seeing yet another opportunity for his psychologically manipulative games, and to still torment Harvey, Forstman agrees, believing that Louis shares in his hatred for Harvey. But as usual, he has a condition for Louis, that the money has to go through Switzerland and the Cayman Islands to avoid taxation. Louis tells Harvey how he "Litt-Up" Forstman and Harvey is pleased with Louis's contribution. Since Louis craves Harvey's approval, he decides to go through with the illegal deal with Forstman.
To protect himself, Forstman gives Louis a million dollars of the deal and asks Louis to frame Harvey to protect himself. However, this comes back to bite Louis when the U.S. Securities and Exchange Commission (SEC) investigates possible collusion between Harvey and Mike over the deal, and Louis has to come clean about the illegal deal, getting himself fired by Jessica. Forstman is a truly devious villain. He is always one step ahead of everyone, and he always knows how to get what he wants.
It Takes the Combination of Forces to Outfox Forstman in 'Suits'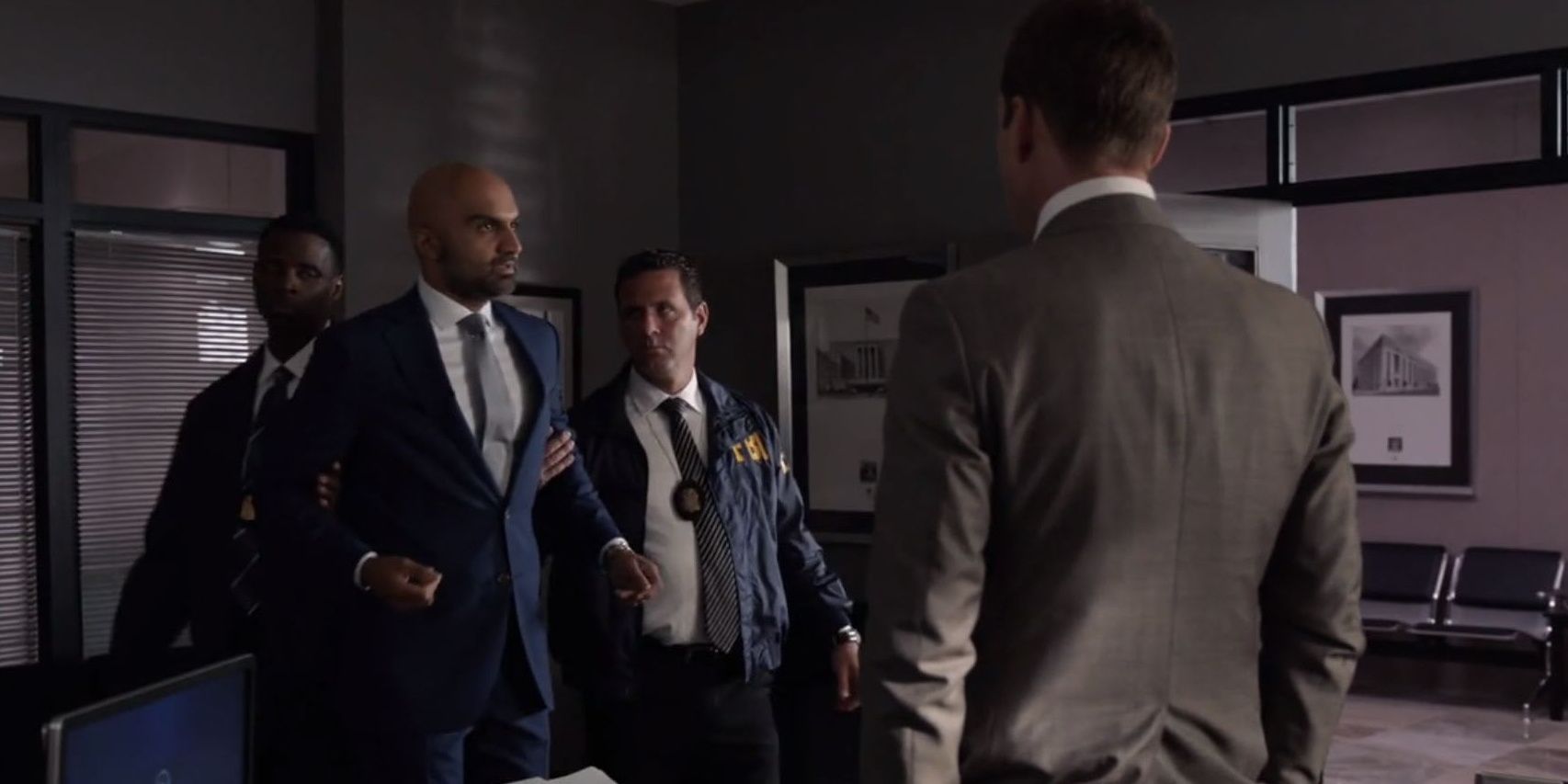 Forstman's manipulation goes beyond directly dealing with those he perceives to be his enemies. He finances Daniel Hardman to cause havoc for Jessica and Harvey. Forstman also has his fingers in the criminal justice system, ensuring that his pawns like Eric Woodall (Zeljko Ivanek) are well-placed to protect him. He gets Woodall his job as Head of the SEC and bankrolls Woodall while paying for Woodall's ex-wife's expensive medical care, making sure that Woodall is entangled in the illegality of Forstman's insurance policy. It takes the combined efforts of those he has bested and playing Forstman's dirty games to put Forstman behind bars. But even in prison, his power reigns. He enjoys a lavish lifestyle playing pool in jumpsuits and continues to cause problems for Harvey and his team. He colludes with Malik, Harvey's lawyer nemesis, to have Harvey arrested on trumped-up charges, and it again takes the efforts of Harvey, Louis, Mike, and Sean Cahill (Neal McDonough) to finally reunite Forstman's colluders, including Woodall and Malik, with Forstman in the cells.
Eric Roberts' Charles Forstman is a complex and well-developed villain. He is intelligent, cunning, and ruthless. He is also charming and charismatic, which makes him even more dangerous. He is a perfect example of a villain who is both entertaining and believable. For a largely serialized drama like Suits, there are many contenders for the ultimate villain. But Forstman's ever presence in the series, besting the best in the game of manipulation makes him the best villain of Suits.
Source: https://dominioncinemas.net
Category: TV