When it comes to acclaimed filmmakers who tend to make films not in the English language yet still find themselves popular internationally, few are in the same league as Park Chan-wook. He's a South Korean filmmaker who, alongside fellow South Korean filmmaker Bong Joon-ho, helped put the country's cinema on the map in a big way in the early 2000s. In the decades since, South Korean films and TV shows have experienced new heights of popularity and critical acclaim internationally.
Park has a very strong filmography overall, though it took a couple of films to find his voice as a director before achieving popularity and praise. Not including any short films or television work, Park Chan-wook's been the director of 12 feature films that are often characterized by his signature visual style, dark and disturbing themes, and moments of violence that are provocative while still serving a larger purpose beyond mere shock value. His unique brand of cinema may not be for everyone, but it's very easy to admire and celebrate, with all his feature films being ranked below from worst to best.
12
'The Moon Is… the Sun's Dream' (1992)
Park Chan-wook's first film is fairly obscure and is easy to single out as a lesser entry within his filmography. It's called The Moon Is… The Sun's Dream and was released almost a decade before the director experienced breakout success, ultimately being made when he was only 29 years old.
It's set in Busan and is a crime/thriller with a dash of romance, revolving around a plot that sees a gangster stealing the mistress of his boss and his money, with the two then going on the run from him. It's not terrible for a debut feature, but it doesn't leave much of a mark, and Park himself has even spoken out about not liking the finished film.
11
'Trio' (1997)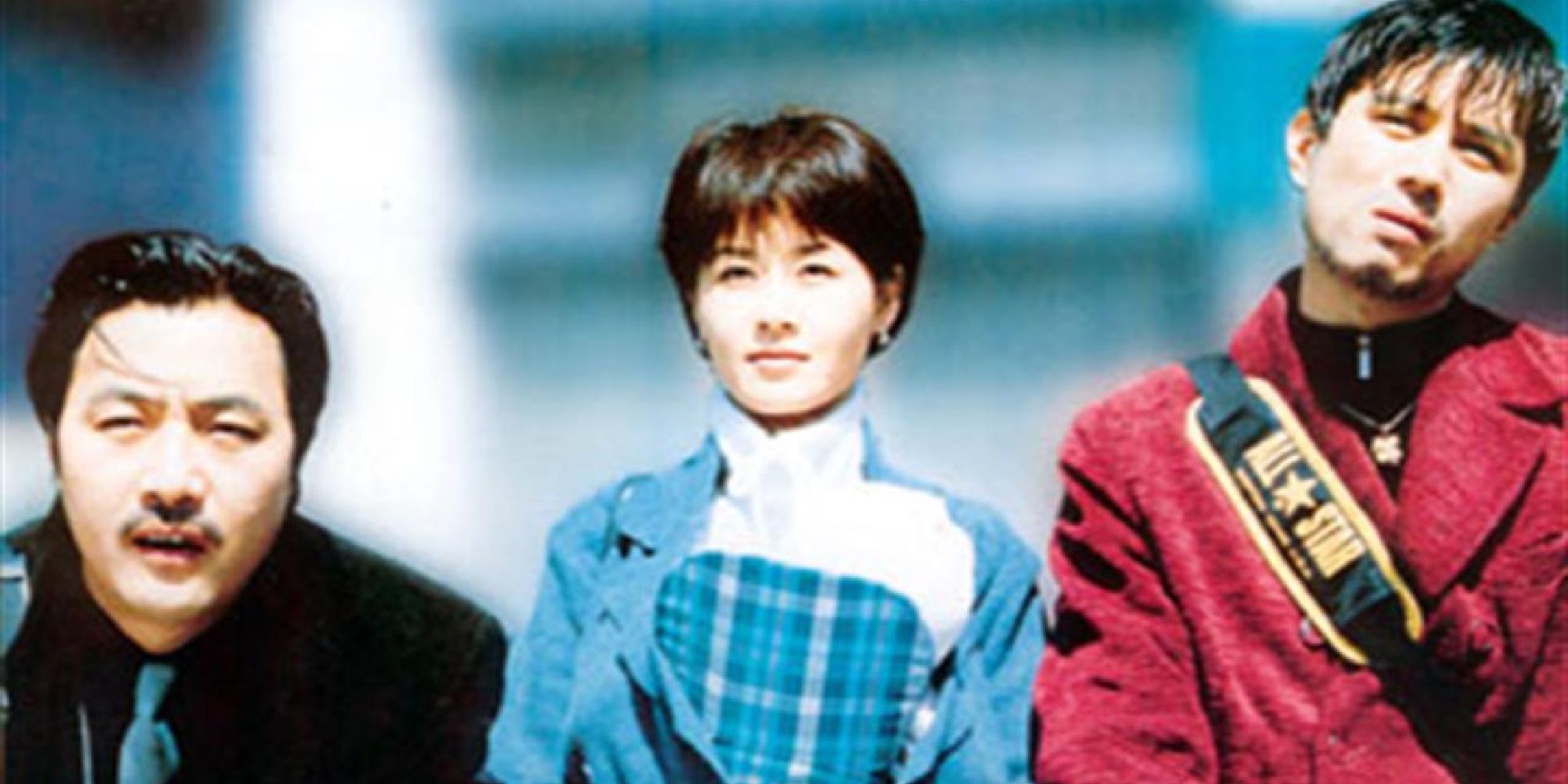 After The Moon Is… the Sun's Dream in 1992, Park Chan-wook predominantly worked as a film critic due to his debut not being a huge success. Five years later, however, he returned to the director's chair and made Trio, which, like his previous movie, didn't leave much of a lasting impression on critics or the box office.
It's another movie of Park's that broadly fits into the crime genre, though here, the story has a slightly more comedic spin and follows three troubled individuals coming together to try and rob a bank. It's relatively obscure and not at the quality level of the director's other movies, but it is nonetheless a slight improvement on his debut.
10
'Stoker' (2013)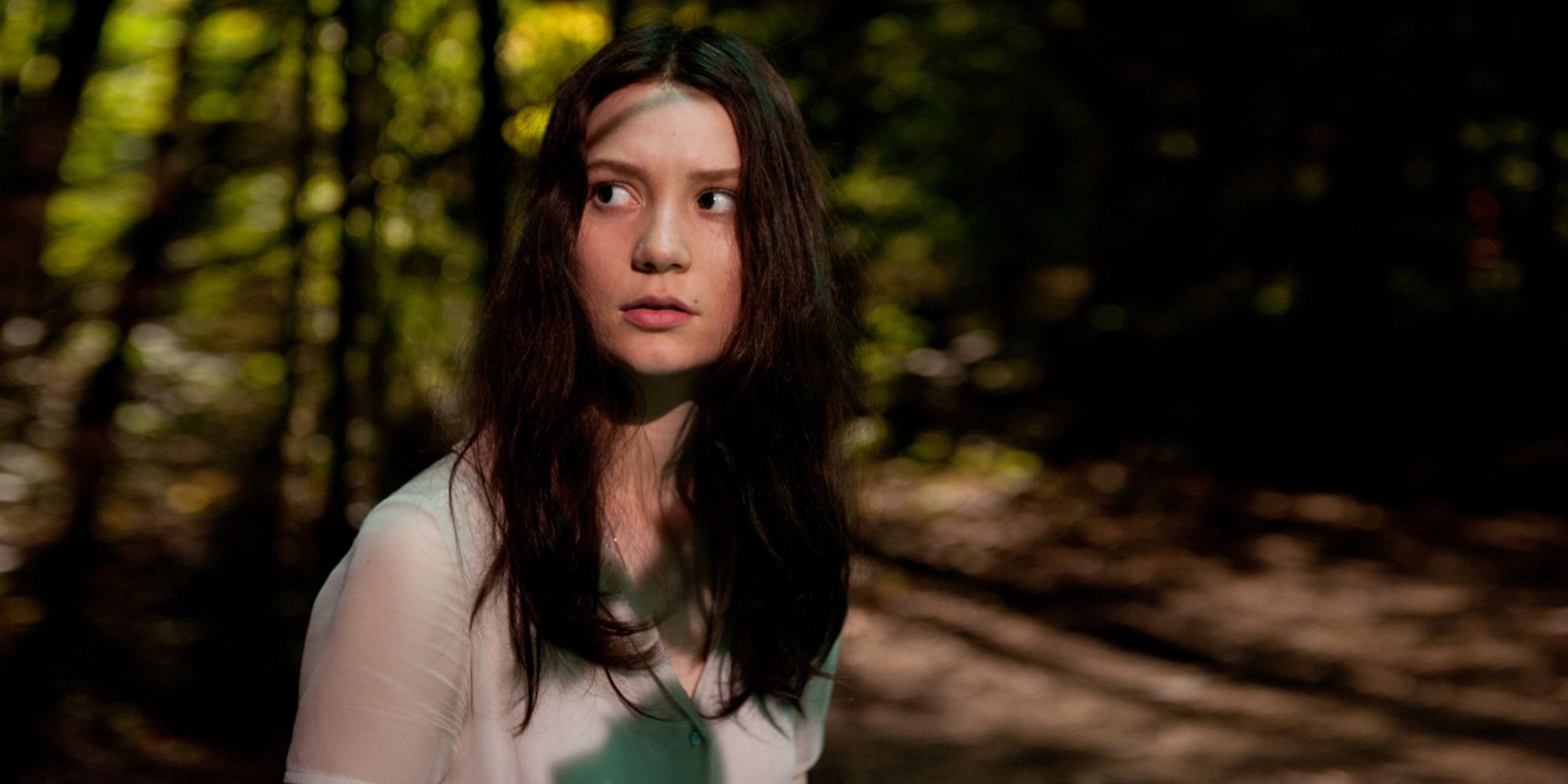 Everything Park Chan-wook made from 2000 onwards is, at the very least, pretty good, meaning that things from this point onwards ranking-wise get a good deal more positive. Of his well-received and high-quality films, his only English-language movie to date, 2013's Stoker, probably has to rank near the bottom; the worst of the best, so to speak.
It takes heavy inspiration from the films of Alfred Hitchcock, is well-acted, and looks fantastic due to Park's style and the cinematography of regular collaborator Chung Chung-hoon. But unfortunately, it's dragged down considerably by the screenplay, which makes minor characters into ridiculous stereotypes and gives the talented cast some really clunky lines to deliver. It's one of Park's weaker films, but given he wasn't the credited writer, he's not to blame for its more glaring flaws.
9
'I'm a Cyborg, But That's OK' (2006)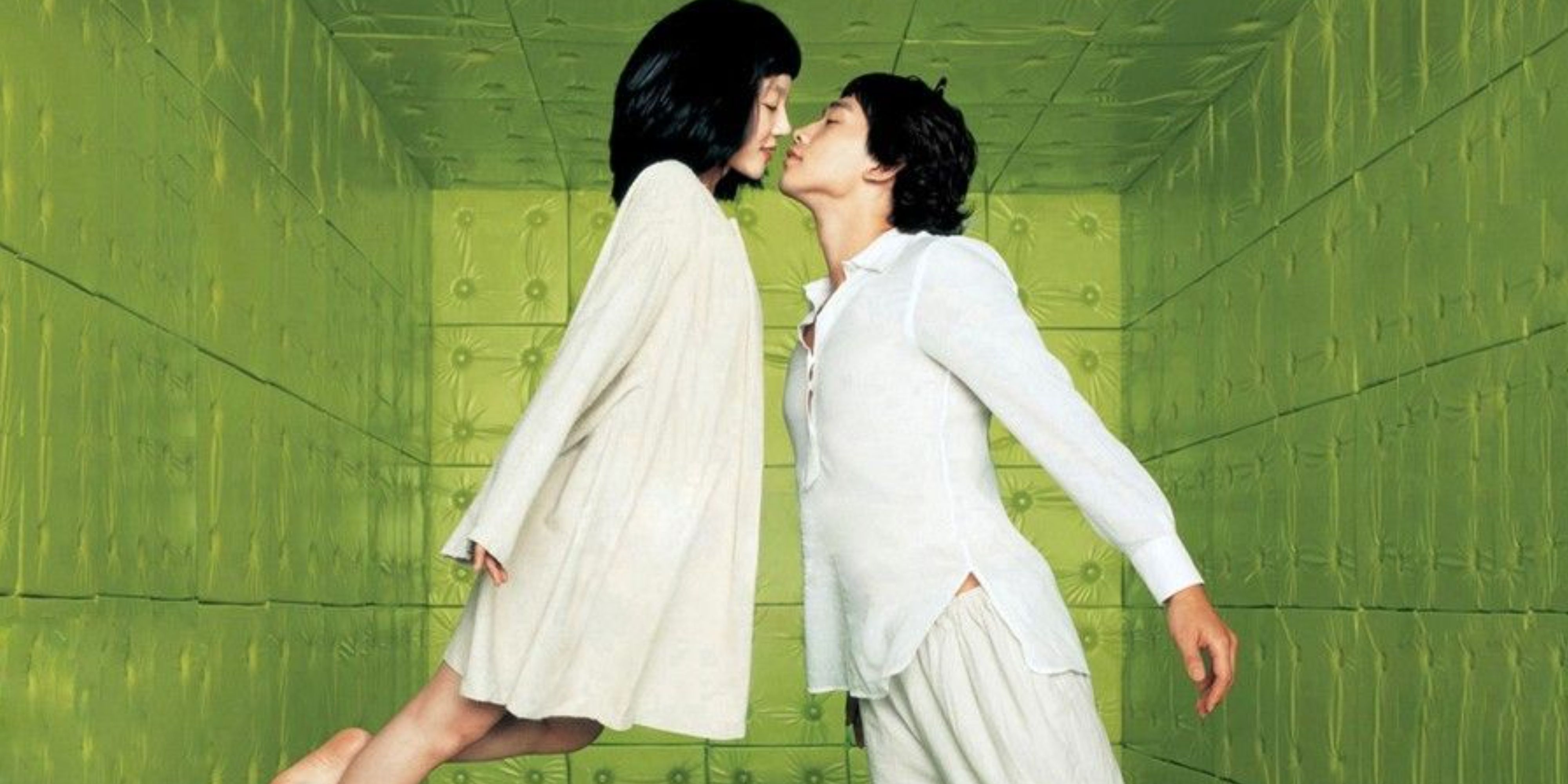 see more : 'Married at First Sight': These 5 Couples Prove the Experiment Works
Representing something quite different from Park Chan-wook's other films, the wonderfully-titled I'm a Cyborg, But That's OK is strange but compelling in its own odd way. It's largely set at a psychiatric facility where a young female patient refuses to eat, given she believes she's a robot and therefore doesn't need human food.
What follows is an odd take on a romantic dramedy, with her falling in love with another young patient who may be able to help her resume eating once more. It has a singular feel to it, and even if some moments are confounding, other sequences prove arresting to experience, ensuring I'm a Cyborg, But That's OK is hard to forget, even if it does wind up feeling a tiny bit messy.
8
'Sympathy for Mr. Vengeance' (2002)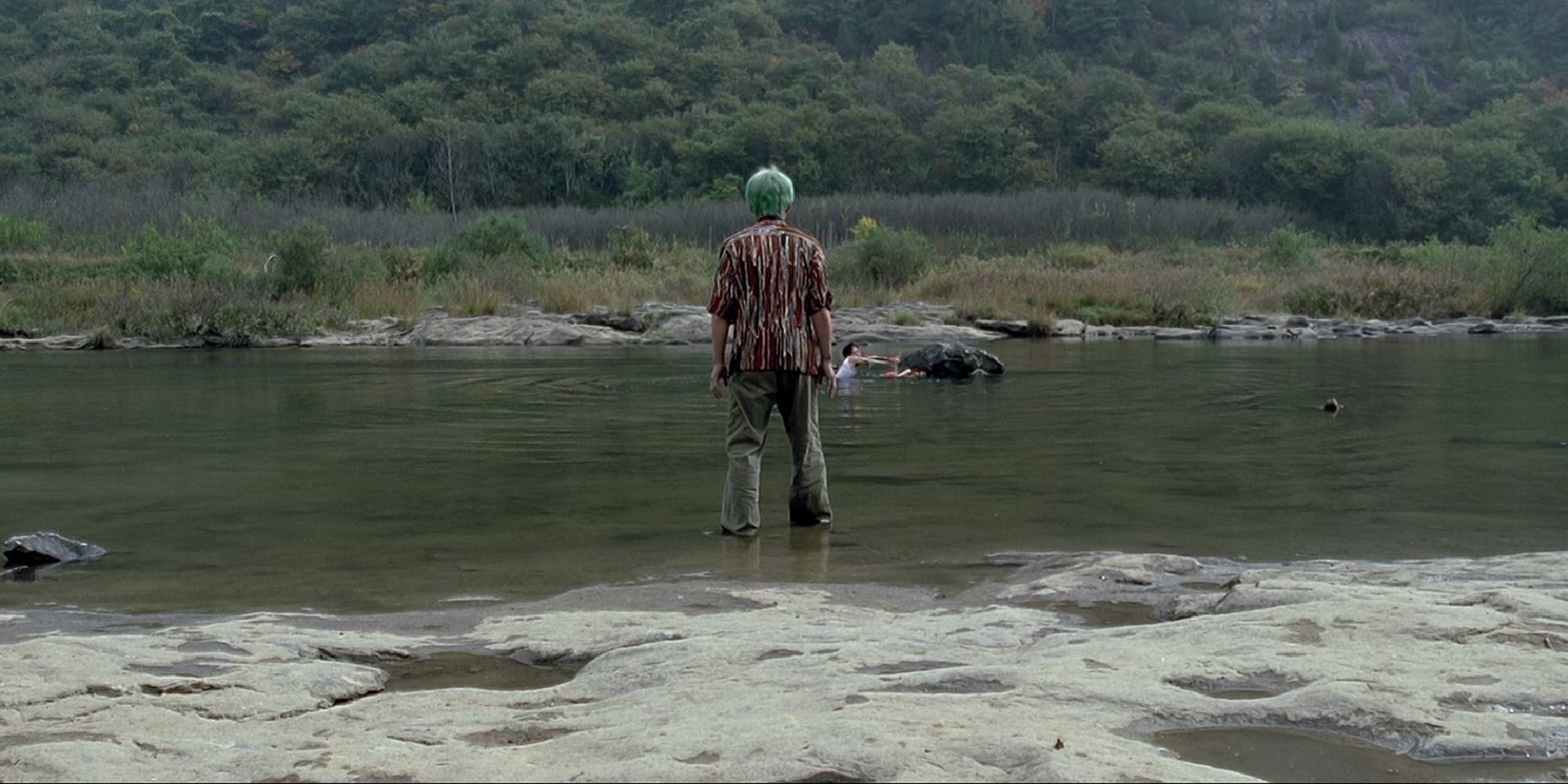 Park Chan-wook's most famous set of films are likely those that comprise his Vengeance Trilogy, made between 2002 and 2005. In their own way, each of the three movies are bold and quite emotionally exhausting. Though each follows a different set of characters, they all deal with similar subject matter: the difficulties (and emptiness) of revenge.
RELATED: The Best Movies of 2002, Ranked
Sympathy for Mr. Vengeance is the first of the three movies and follows a violent cycle of revenge that kicks off after a kidnapping situation goes horribly wrong. It's not quite as good as the Vengeance movies that followed, but it's still a very strong and captivating film, with the things touched upon here explored in even greater detail within the two later films in this thematic trilogy.
7
'Three… Extremes' (2004)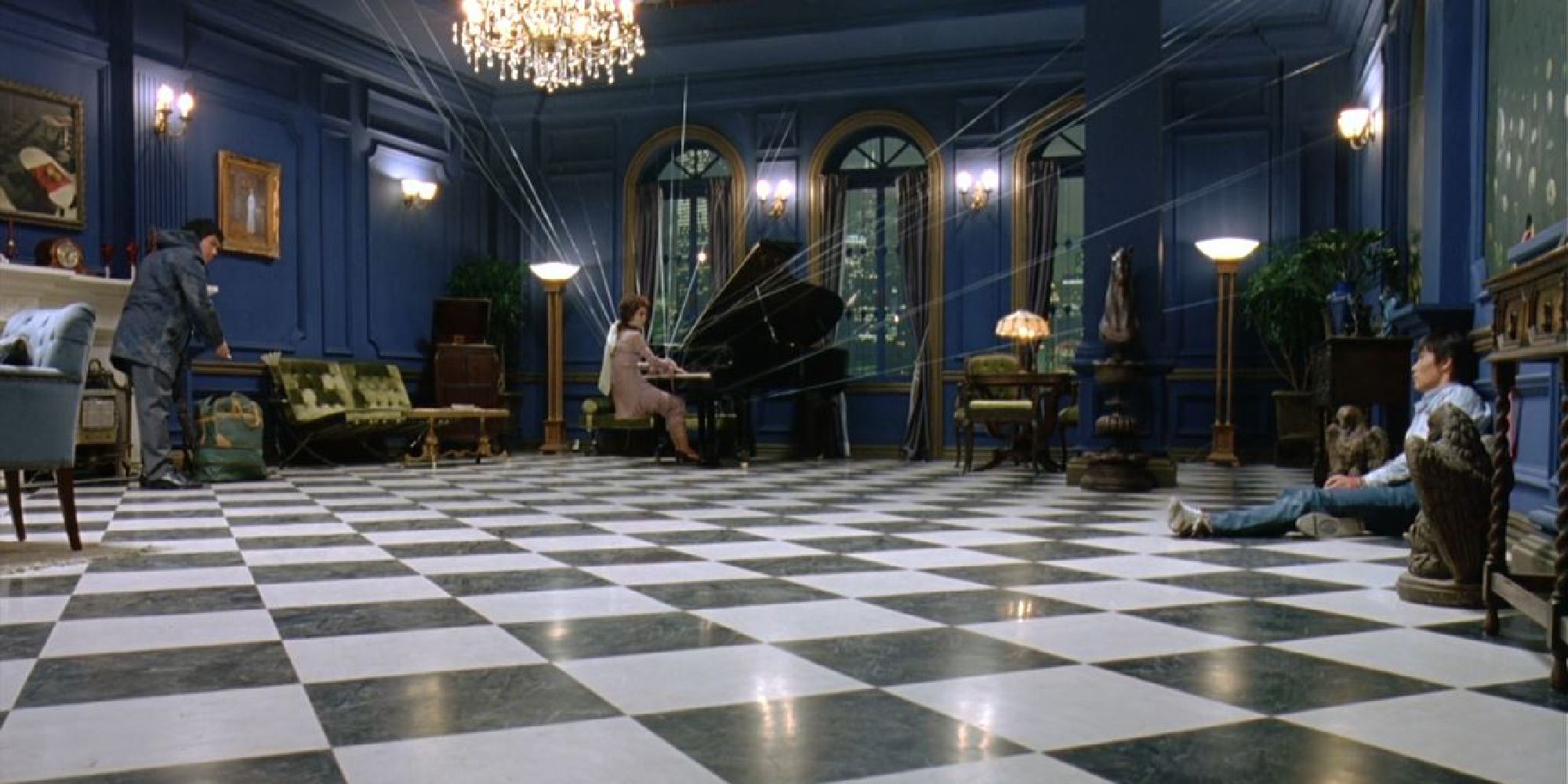 Given Three…Extremes is a horror anthology movie, it's a little hard to rank within Park Chan-wook's filmography. He was one of its credited directors, but due to it featuring three different short films contained within one two-hour film (as the title suggests), he was only responsible for part of it, with the other two segments being directed by Hong Kong filmmaker Fruit Chan and Japanese filmmaker Takashi Miike.
Park's segment is probably the best of the three (though the others aren't bad). It's called Cut and sees a film director being held captive by an extra who appeared in all his films and seemed dead set on tormenting the director physically and psychologically. It feels like Park is riffing on a Sawmovie; interestingly enough, this was released the same year as the first movie in that series. It's a consistently tense and absorbing short film and shows how effective thrillers with confined settings can be.
6
'Lady Vengeance' (2005)
The third film in the Vengeance Trilogy is 2005's Lady Vengeance, and it might be the boldest and most unusual of the three, at least when it comes to the narrative and overall tone. It's about a falsely imprisoned woman planning a complex revenge plot while in jail for 13 years and the complications of dishing out her vengeance after release.
As expected by this point in the trilogy, Lady Vengeance has some truly shocking scenes and a story that manages to go to plenty of exceedingly dark places. It does ultimately stand out for having its revenge story be female-centered, and its release also marks the point where Park began to branch out a little with his stories, making more films that had female protagonists compared to his pre-2005 work.
5
'Thirst' (2009)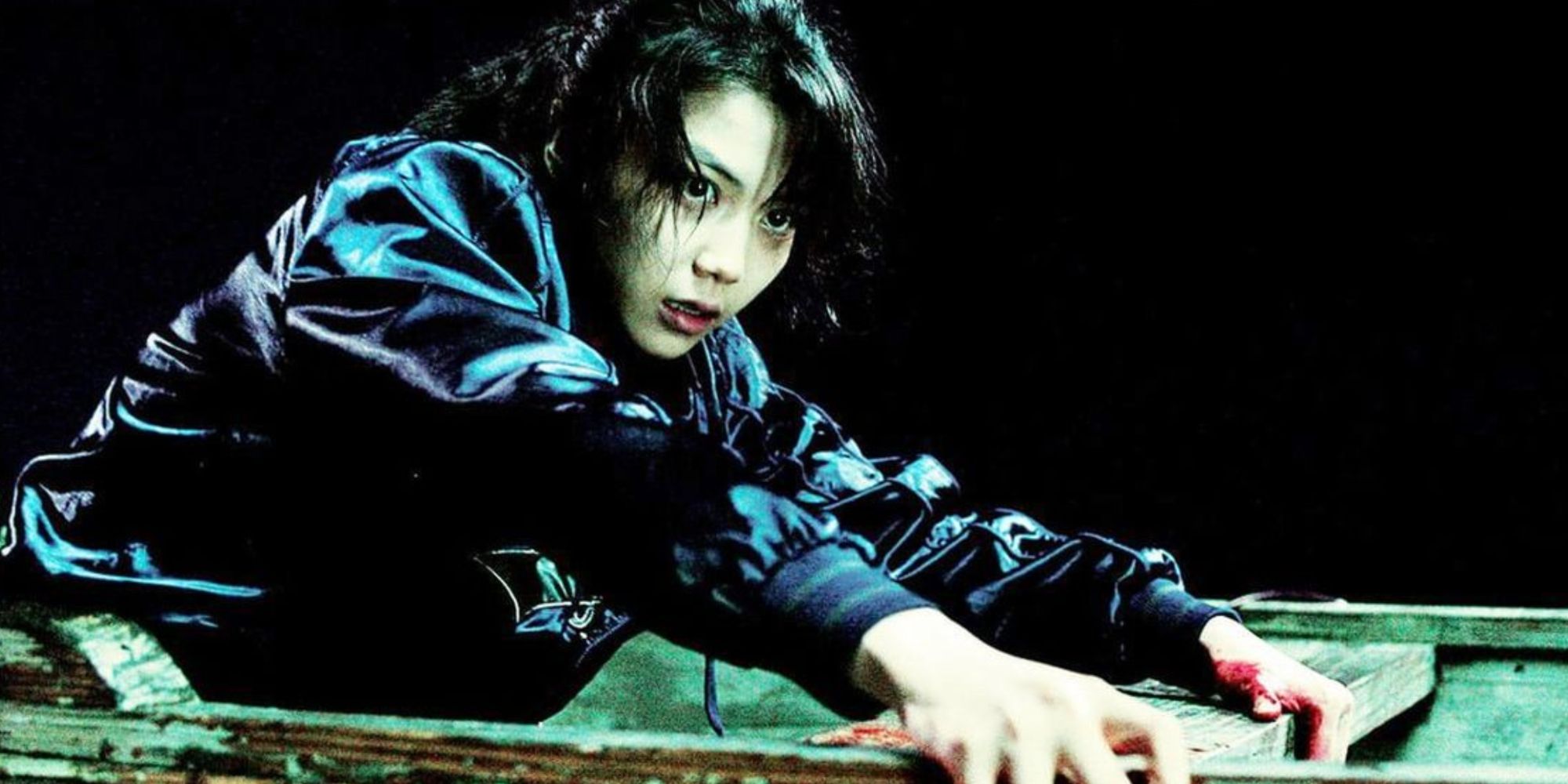 Putting a very modern (and extremely bloody) spin on classic vampire lore, Thirst is a quite thrilling and underrated Park Chan-wook movie that doesn't always get as much love as some of his other movies. It's about a priest being reborn as a vampire and how his desire to drink human blood clashes with the values he held during his previous human life.
see more : 20 Predictions From 'The Simpsons' That Came True
It was very much a boundary-pushing movie, taking the violence and sexual themes found in parts of his previous movies (like those in the Vengeance Trilogy) and getting things to new extremes. But the story it tells at its core is also a fascinating and easy-to-digest one about human nature, religion, and desire, making it a must-watch movie for those who can stand the sight of a lot of blood.
4
'Decision to Leave' (2022)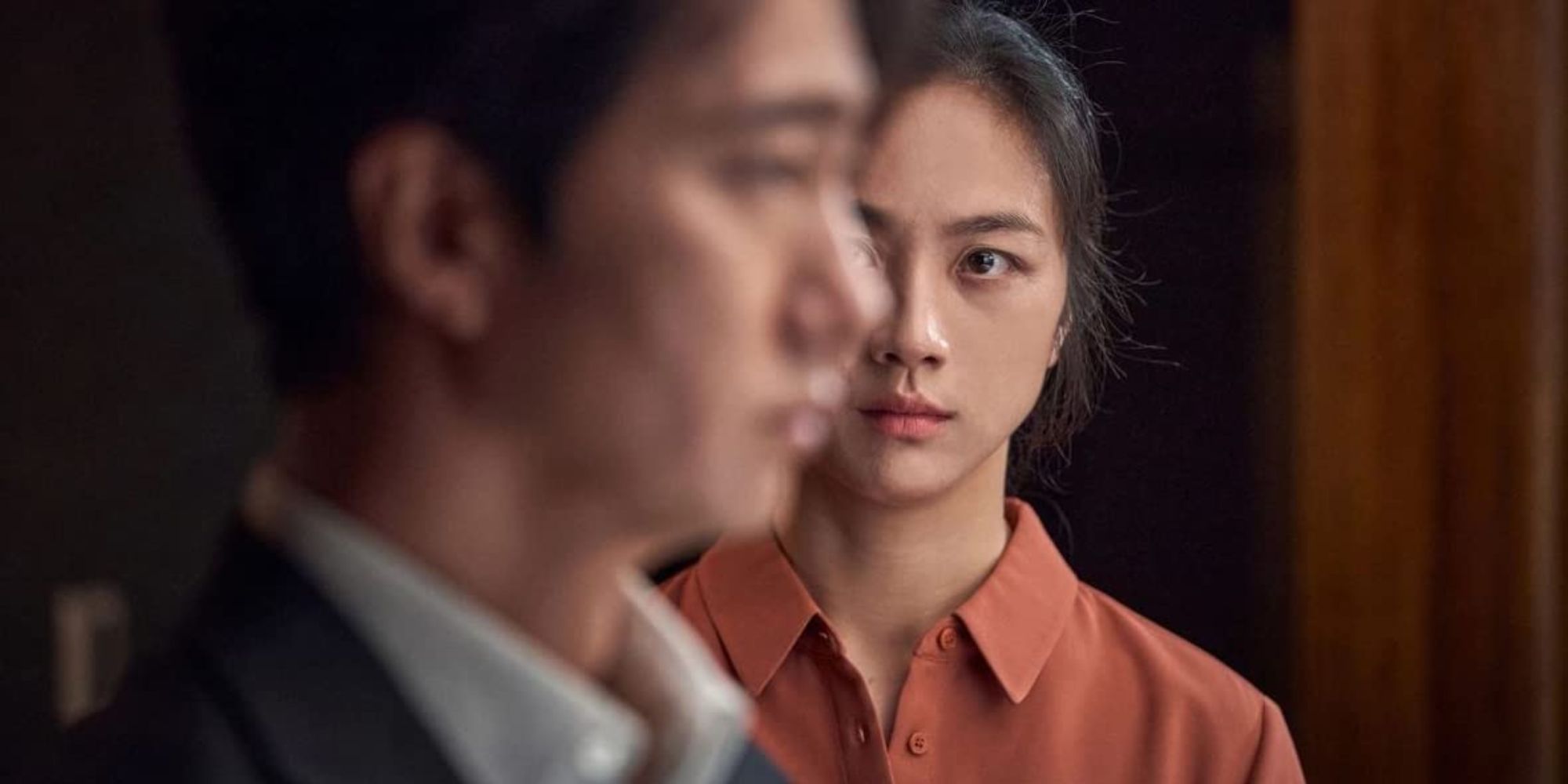 The best way to describe Decision to Leave would be to say it's one of the most dizzying and disorientating psychological thrillers in recent memory but in a good way. It jumps around a great deal when it comes to genres, feeling like a thriller, mystery, crime, drama, romance, and dark comedy, all at different points during its fairly lengthy 138-minute runtime.
RELATED: The Best Crime Movies of 2022, Ranked According to Letterboxd
Decision to Leave having almost too much stuff going on could be to the film's detriment, but that does give it the bonus of being the sort of movie you want to revisit and dig deeper into almost right after finishing it. It's dazzling to look at and get immersed in and does plenty of interesting things with its simple premise revolving around a mysterious murder and the seductive yet enigmatic woman who's the prime suspect. It's an overwhelming film, but those after something unusual should not decide to leave Decision to Leave unwatched.
3
'Joint Security Area' (2000)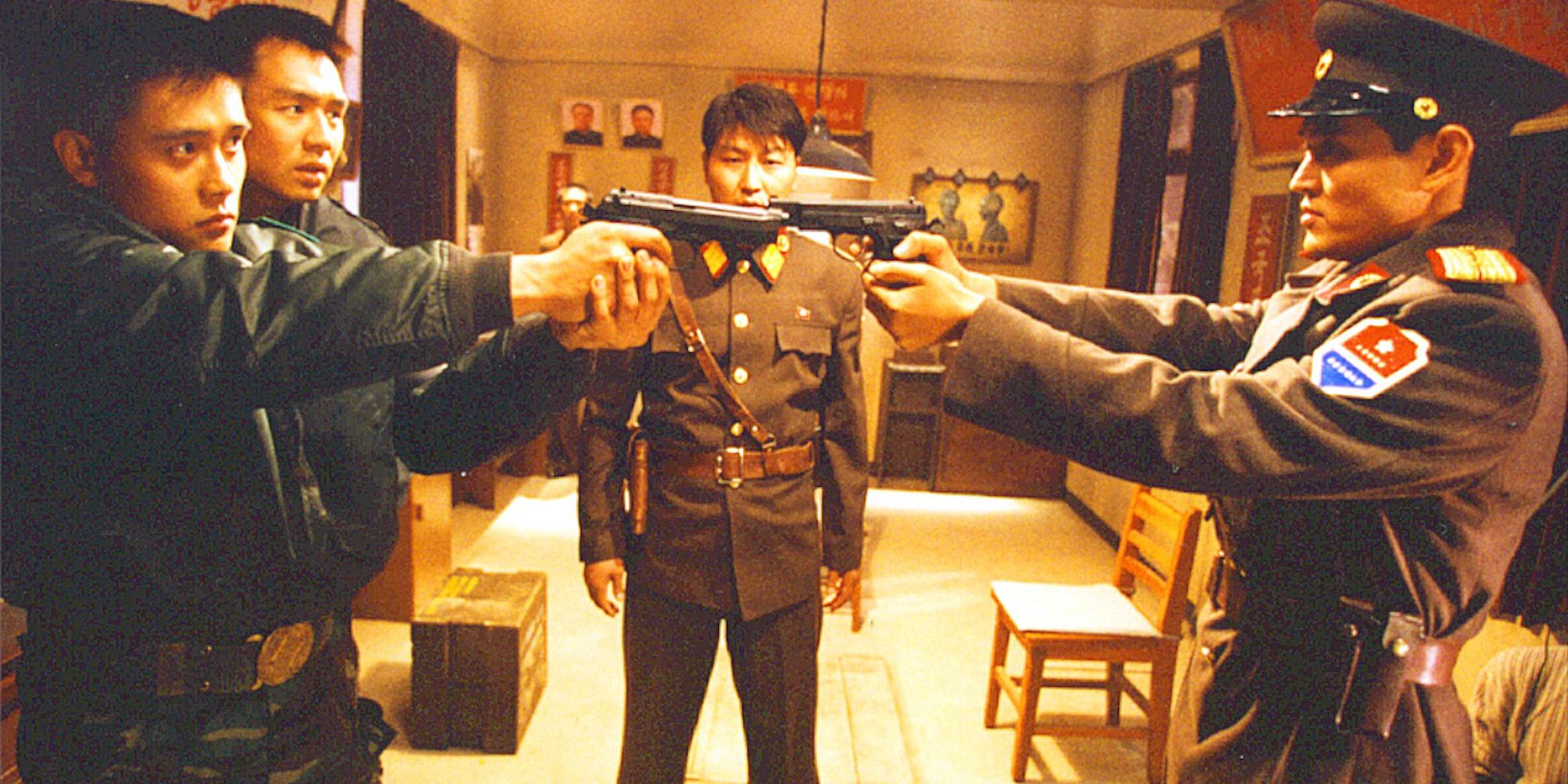 Though it was his third movie, Joint Security Area was the first Park Chan-wook movie to feel like something truly great, and it, therefore, helped put him on the map as a filmmaker to watch. It was released in 2000 (a very good year for cinema) and revolves around a tense situation unfolding at the demilitarized zone between North and South Korea.
More specifically, two North Korean soldiers are found dead, which leads to a neutral Swiss/Swedish team coming in to investigate; all the while, North Korean forces blame a South Korean soldier for the deaths. It's a very tense and extremely well-acted movie, and it mines plenty of suspense and intrigue from its fantastic set-up, refusing to let go of viewers once it really gets going.
2
'The Handmaiden' (2016)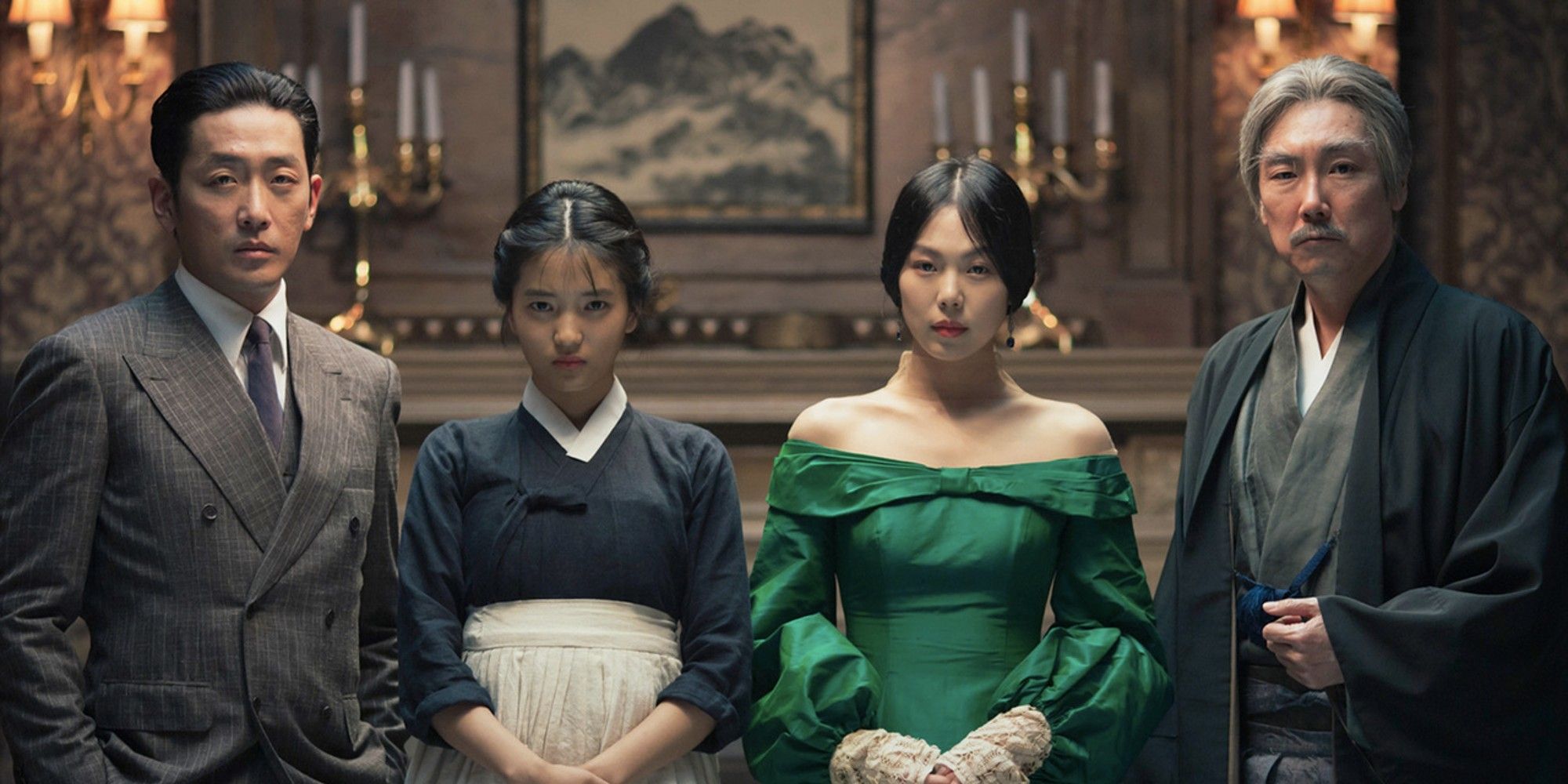 The Handmaiden is arguably Park Chan-wook's most romantic film and one of his best. It takes place in Korea during the 1930s and revolves around a swindler and his associate posing as people they're not to steal the fortune of a Japanese heiress.
That's the basic premise, but things naturally get a lot more complicated, and The Handmaiden ends up being one of those movies where it's thrillingly difficult to try and guess where it's all going. Like Decision to Leave, it feels like it belongs to a few different genres, but it's paced a little slower and is easier to digest, enabling the film to have a tremendous emotional impact by the end of its almost 2.5-hour-long runtime. In many ways, it's a modern classic that'll only get better with time.
1
'Oldboy' (2003)
Park Chan-wook's best film also happens to be his grittiest, as well as his most violent and confronting. That film was the legendary Oldboy from 2003, which arguably ranks as one of the greatest revenge movies of all time and is easily the highlight of Park's Vengeance Trilogy.
The plot sees a man imprisoned in a small room for 15 years, only to be let out abruptly and without indication of who imprisoned him (or why). He sets out to discover the truth and enact vengeance on the people responsible, with the audience making various shocking discoveries right alongside the film's protagonist. It's intense and perfectly paced throughout, containing bursts of very impressive action alongside a great mystery-heavy storyline, ensuring Oldboy stands as Park's best film.
KEEP READING: The Greatest Neo-Noir Movies of the 21st Century (So Far)
Source: https://dominioncinemas.net
Category: Lists