The 76th Tony Awards have just passed us by, and all in all, it was a really fun show, especially given the lack of a script due to the current writer's strike. It had amazing performances from the nominated shows, Ariana DeBose was a fantastic host, and there didn't seem to be any big upsets about who took home awards.
Alex Newell won for Best Performance In A Musical. For the category of Best Performance By A Featured Actor In A Musical, Newell took home the gold for their performance as Lulu in Shucked. Newell has been a star for some years now, of course, notable for playing Mo in the sadly short-lived Zoey's Extraordinary Playlist, and featuring in the incredibly well-received revival of Once On This Island on Broadway in 2018. Newell's breakout role was as Unique in the closing seasons of Glee, but their on-screen debut is one they share with another Tony Award Winner.
Ali Stroker, the first wheelchair user to star in two Broadway shows and win a Tony Award, only took until 2019. She appears in the acclaimed Deaf West revival of Spring Awakening but won the Tony for her electric performance as Ado Annie in the modern revival of Oklahoma. Just watch her performance of I Can't Say No, she's great. Stroker has been actively performing on stage and screen since 2012, appearing in Ozark, Only Murders In The Building, and playing the late, great Judith Heumann in an episode of Drunk History. Other than the 2011 short film I Was a Mermaid and Now I'm a Pop Star, she first appeared on TV in 2012, on the very same show Newell made their debut.
Newell got their role as Unique in a rather unique project, that is, becoming a runner-up on the first season of The Glee Project, a musical reality competition show which aired from 2011 to 2012 on Oxygen. Stroker getting a cameo on Glee as Betty Pillsbury, Emma's niece, as she was a runner-up in the show's second season.
What Was 'The Glee Project?'
The world was once struck by Glee-mania. The Ryan Murphy musical series made a real impact at the time and became something of a cultural juggernaut. Many choir and theater kids alike of the time had been personally and irreversibly affected by how big Glee became, and that size exploded into several side projects. Live shows, a Vietnamese adaptation, and a truly insane amount of merchandise for a teen show of its ilk all were birthed out of the FOX musical drama. Ratings steadily declined and crashed by the show's fifth season. The strangest relic of all, however, was the two-season reality show that would allow young hopefuls an opportunity to star in Glee, Oxygen's The Glee Project.
The reality competition series didn't earn the winner any money or a new car or even a dodgy record deal. Instead, the winner landed a role on a show that had, in all honesty, already passed its prime. But the original members of New Directions were due to graduate from McKinley, so the glee club was in desperate need of fresh meat. The show essentially chronicled and televised the casting process for some new roles that needed to be filled, and it, as all good competition shows require, has a formula.
What Happened With the Winners of 'The Glee Project?'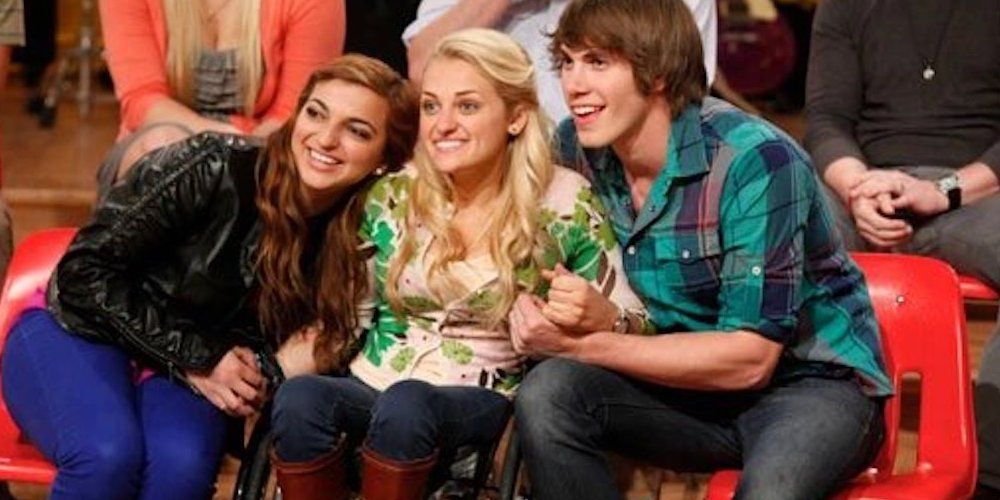 The show chronicled 12 hopefuls narrowed down from an audition process of thousands of both amateurs and professionals, and each episode of the show has some kind of central theme that is encompassed throughout. Each week, there was a mini-challenge where everyone performed as a group in front of the casting director, Robert J. Ulrich, and an actor on the show who gets to choose the competitor they think performed best for a one-on-one lesson. The main challenge of the show was a music video, where everyone would come together to make a visual to show their acting, singing, and dancing chops. The best were immediately given callbacks and moved on with the show, and the bottom three were made to lipsynch for their lives.
To compare it to any other singing competition series currently out, of the real allusions on Ru Paul's Drag Race as far as setup goes, with a bit of The Voice sprinkled in with the mentorship. It reeks of the early 2010s, and season two has more typical reality show pitfalls, but it's a harmless amount of cringe, and everyone is trying their best. The Glee Project introduced fans of the real show to the characters Rory (Damian McGinty, Jr.), Joe (Samuel Larson), and Ryder (Blake Jenner). Unique and Wade first appeared as a guest spot on Glee for Newell. Eventually, they transitioned into a lead role.
Source: https://dominioncinemas.net
Category: REALITY TV