Kim Zolciak (formerly Biermann) could use her old Bravo check again. The former Bravo star was an original cast member on the reality series The Real Housewives of Atlanta, and even makes an appearance during the current Season 15 alongside fellow OG, Sheree Whitfield. But don't expect her to dish on anything regarding her mess of a divorce that's currently playing out for tabloid fodder. Sources close to production say the scene with Whitfield was filmed months before Zolciak and her now-estranged husband, Kroy Biermann, and their battle to end their 11-year marriage began. The two filed separate divorce documents in May 2023, and since then, there's been a fight over custody of their four minor children and their lavish Georgia mansion.
The Dancing With the Stars alum's lavish lifestyle was always at the center of her storyline during her tenure on the show. According to Biermann, it's the reason she — and now their family — is in financial trouble. Rumors have swirled for years that the Biermann household was struggling to keep afloat on bills as multiple reports released revealed mounting debts. But Zolciak maintained they were living their best lives. Their divorce documents, and Biermann's statements, allege otherwise. There are so many different stories about what Zolciak actually owes. To keep followers up to date, here's a compiled list of what's been reported on publicly that Zociak's name is attached to.
The 'RHOA' Alum Owes American Express and the IRS a Ton
Zolciak has been known to be a big spender. Seasons 1 and 2 saw her lifestyle being funneled by a wealthier man she'd been in an on-again-off-again relationship with for four years. He never appeared on camera, but he was central to her storyline. At the start of Season 2, the pair were no longer an item, but Zolciak continued working and had support staff working in her home on the payroll for her and her two children at the time despite her only income being from the show. Once they reconciled, she breathed a sigh of relief. Their final split came just before she met Biermann, and it appeared his NFL wages were enough to contribute to her diamonds and pearls. But apparently, they ran up their American Express bill.
Radar Online reports AMEX filed suit against the producers of Real Housewives of Atlanta and Don't Be Tardy, True Entertainment LLC aka Truly Entertainment, in 2019 in hopes of securing payments toward Zolciak's $215k balance. At the time, her spinoff Don't Be Tardy was still on the air.
AMEX asked in the lawsuit that Truly Entertainment "hold all money, including wages, and other property, except what is known to be exempt, belonging to the Defendant or obligations owed to the Defendant named above beginning on the day of service of this summons and including the next 179 days." Truly fired back, telling AMEX they had no money owed to Zolciak personally. A separate notice was sent to the Atlanta Falcons for Biermann. AMEX tried to collect on the debt in 2020 by trying to garnish Zolciak's bank account at Suntrust Bank but found no assets held by Zolciak at the time.
On the same say as their divorce filings, TMZ reported Zolciak and Biermann owe the IRS $1 million in unpaid taxes, citing missed tax payments for the years 2013, 2017 and 2018. Biermann is trying to separate the IRS tax debt from him in the divorce proceedings.
A Georgia Dream Home Turned Nightmare and Foreclosure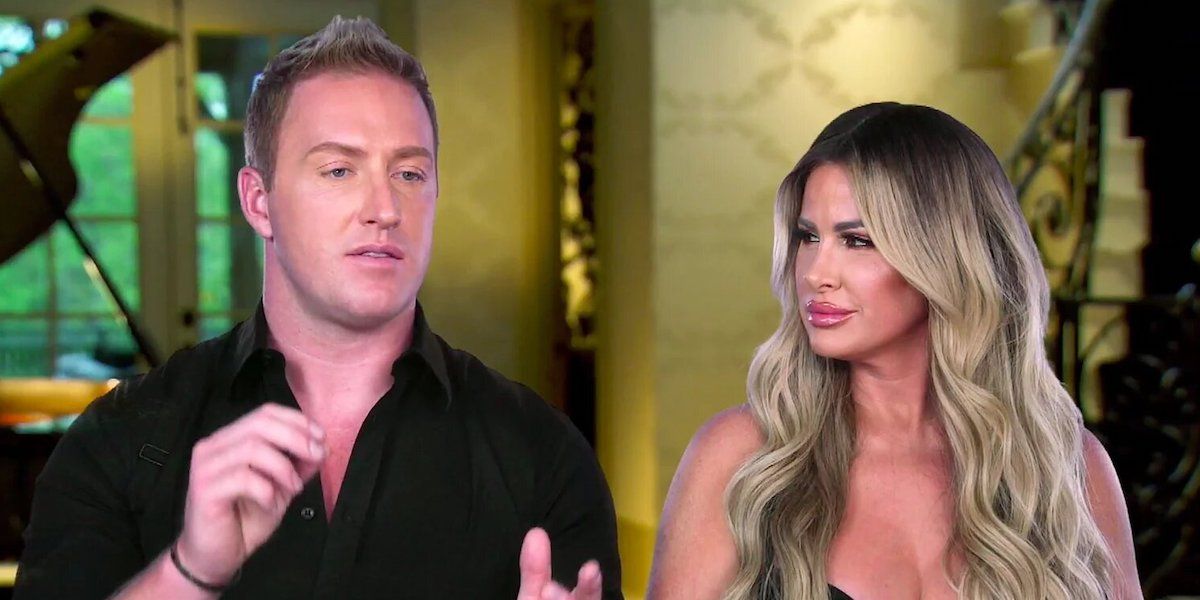 Months before the tax debt was revealed, Zolciak's six-bedroom Georgia mansion was put on the auction block twice amid foreclosure. Zolciak shared video footage of the home during the legal proceedings and claimed that the rumors were lies, despite public records showing otherwise.
PEOPLE Magazine reported that Zolciak and Biermann defaulted on a $1.65 million loan on the home, resulting in the auction being scheduled. A source close to the couple told the publication the matter was able to be resolved at the final hour because "the couple has taken the action to clear this up."
In recent paperwork related to Biermann trying to settle debts he now owes to BMW due to not paying on his luxury car, the former football player takes jabs at Zolciak, claiming her spending habits is the cause, with his lawyer explaining: "Mr. Biermann never imagined that he would find himself in this position, having a car repossessed. But this is the fallout when folks find themselves spending way beyond their means. Kroy retired and no longer receives that NFL salary… I don't think anyone told Kim. When it comes to finances, Kim is detached from reality; every month Kroy has to scratch enough money together to pay the mortgage to save the home from going into foreclosure; they are getting collection notices and now, lawsuits on behalf of creditors. Kim continues to spend money on online gambling, wine, and things that are NOT necessities, but luxuries. Well, now they have one less luxury item."
No More Reality TV and NFL Checks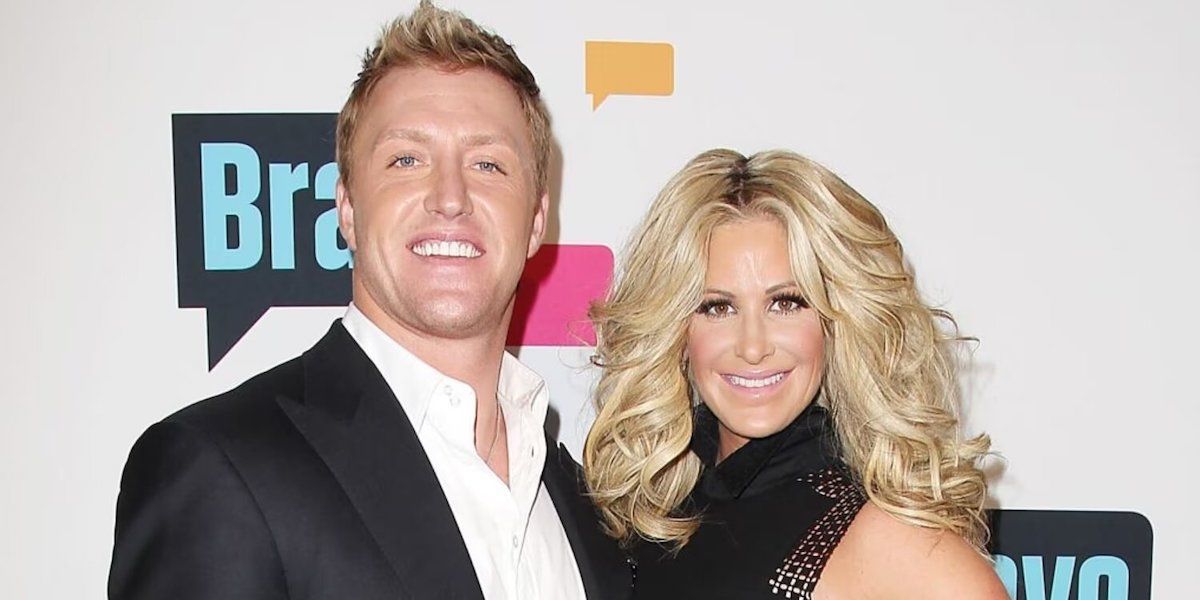 While times are hard now, Zolciak may have been living by each paycheck to keep up with the Jones'. She appeared in Seasons 1-5 of RHOA, returned part-time in Season 10, and chronicled her life for eight seasons on Don't Be Tardy. The latter was canceled in 2020. Since then, it's unclear how she's been earning her money, though she's started a swimwear line, a skincare line, and claims she earned millions of dollars from them. Biermann hasn't played football since 2016. Prior to the divorce, he was seen everywhere alongside Zolciak.
Biermann has asked a judge to basically evict Zolciak from their home. Yahoo News reports that in his request, he asked a judge to be "awarded exclusive, temporary, and permanent use and possession of the marital residence…in Alpharetta, Georgia." Biermann wants Zolciak "restrained and enjoined from coming about the marital residence."
Zolciak is Selling Her Iconic Aigs As Seen on 'RHOA'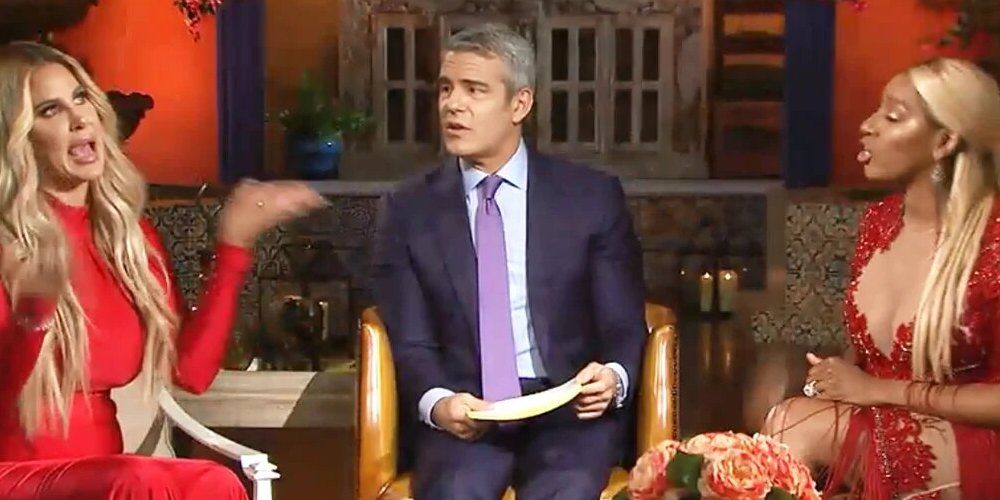 While the Georgia mansion was, Zolciak was finding creative ways to make money, including starting an online closet where fans could purchase her wigs from. Some of the wigs were seen on RHOA and Don't Be Tardy, and select wigs were selling for over $2,000. She's since asked fans not to purchase from the site, claiming Biermann was in control of the inventory and income generated from it.
Source: https://dominioncinemas.net
Category: REALITY TV