It's been over a month since Selling Sunset season 6 dropped and there is still no reunion episode in sight. Last year, season 5 had its very first reunion episode, and while viewers may have been lulled into the idea that reunions are the new normal, it has not happened. Other drama-driven reality shows like Love is Blind, The Circle, and 90 Day Fiancé see significant ratings and social engagement around their reunion episodes and the Selling Sunset season 5 reunion was no different. Reunions are filled with emotional moments, confrontations, and surprising revelations stemming from the season's drama. Season 6 has no shortage of drama to rehash: Chrishell Stause's drug accusations about Nicole Young and Bre Tiesi clashing with Chelsea Lazkani. So where is the reunion?
Reality TV Reunions are Messy Masterpieces
We are no longer living in the early 2000s when reality TV shows like Big Brother were all-consuming nationwide novelties. As an audience, we understand that a season of a show takes time to produce and that the events we see unfurl in an episode actually occurred months prior. Until the reunion. Reunions are a chance for us to see the cast in "real time". They are an opportunity for us to see how a cast member has altered their appearance in the months since filming (have they shaved their hair off, or gone platinum blonde?). Franchises like Vanderpump Rules believe in reunions so much they split the reunion episode into multiple parts.
It wasn't until Season 5 that Selling Sunset decided to add a reunion to the mix, and it was everything we could have hoped for. Strause and Jason Oppenheim spent the majority of the reunion show mourning for their lost love before Strause revealed that she was in a new loving relationship with Australian musician G-Flip. Heather El Moussa teased her pregnancy plans and Lazkani and Davina Potratz rehashed their beef.
see more : Part One of the 'RHOA' S16 Reunion Serves Disrespect With a Subpoena
In addition to the content gold that came out during the season 5 reunion, the whole event acted as a launching vehicle for the spinoff show Selling the OC.
'Selling Sunset' Season 6 Has A Lot of Drama to Rehash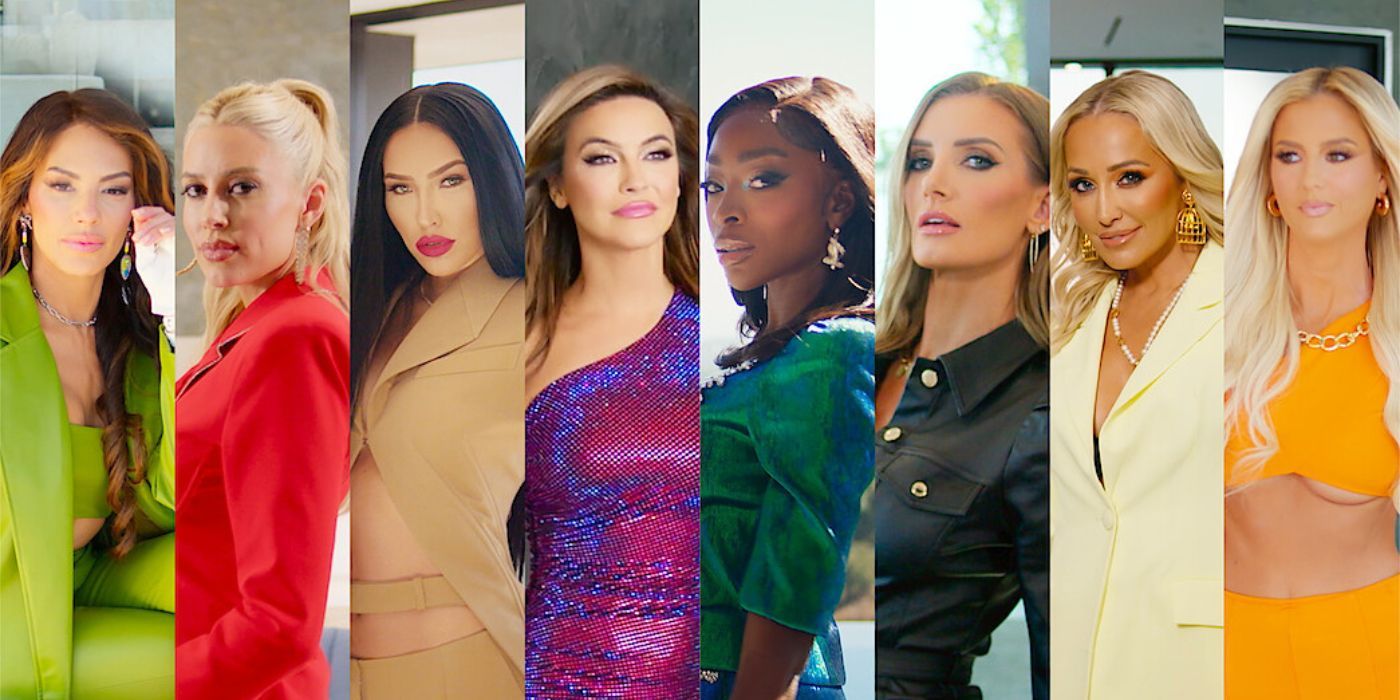 With the departure of Christine Quinn, audiences were concerned that Selling Sunset had lost its main antagonist, but season 6 was packed full of drama:
There was instant friction between the newest agents Lazkani and Tiesi. Their feud kicked off almost immediately when Chelsea made comments about Tiesi's baby daddy, Nick Cannon. Although the women "agreed to disagree" on several occasions throughout the season, their rift never healed and has plenty of potential for reunion-friction gold.
Mary Fitzgerald had much greater responsibility in the office this season, as she was acting as office manager while Jason Oppenheim was gallivanting with his new girlfriend. This caused Mary to be dragged into everyone's business as they turned to her for support and discipline. This bundled with her additional work and home obligations led her to book a work getaway with the other agents that were so disastrous it spanned three episodes. Although Mary got the chance to talk to the agents about their antics, a reunion would give her the platform to royally curse them out.
The most electrifying drama this season belongs to Stause and Young. In true comic book style, Selling Sunset has lived long enough to see Stause's become the villain. Apparently, Young has been an off-camera agent for the length of the series, and this season she was upgraded to being an on-camera personality. As one of the top-grossing and longest-serving agents at the Oppenheim Group, Nicole was assigned Stause as a mentee (off-camera) back in season one. In a passing comment, Nicole was annoyed that she had to co-list a property with Stause and suggested the only reason that Stause was given this special treatment was that the boss had a crush on her. As an audience member, so much has happened since season one (including Oppenheim and Stause's actually being in a relationship) that this beef seems trivial. But this spark ignites the powder keg during the Palm Springs getaway. During one drunken dinner, as Young and Stause are throwing verbal barbs at one another, Stause blurts out that Young is "crazy" and is probably "on drugs". In the following episodes, Stause is given several opportunities to rescind her accusation and apologize and instead doubles down saying she's witnessed Nicole take drugs on numerous occasions. If this is not fodder for an explosive reunion, what is?
A Selling Sunset Reunion Makes Business Sense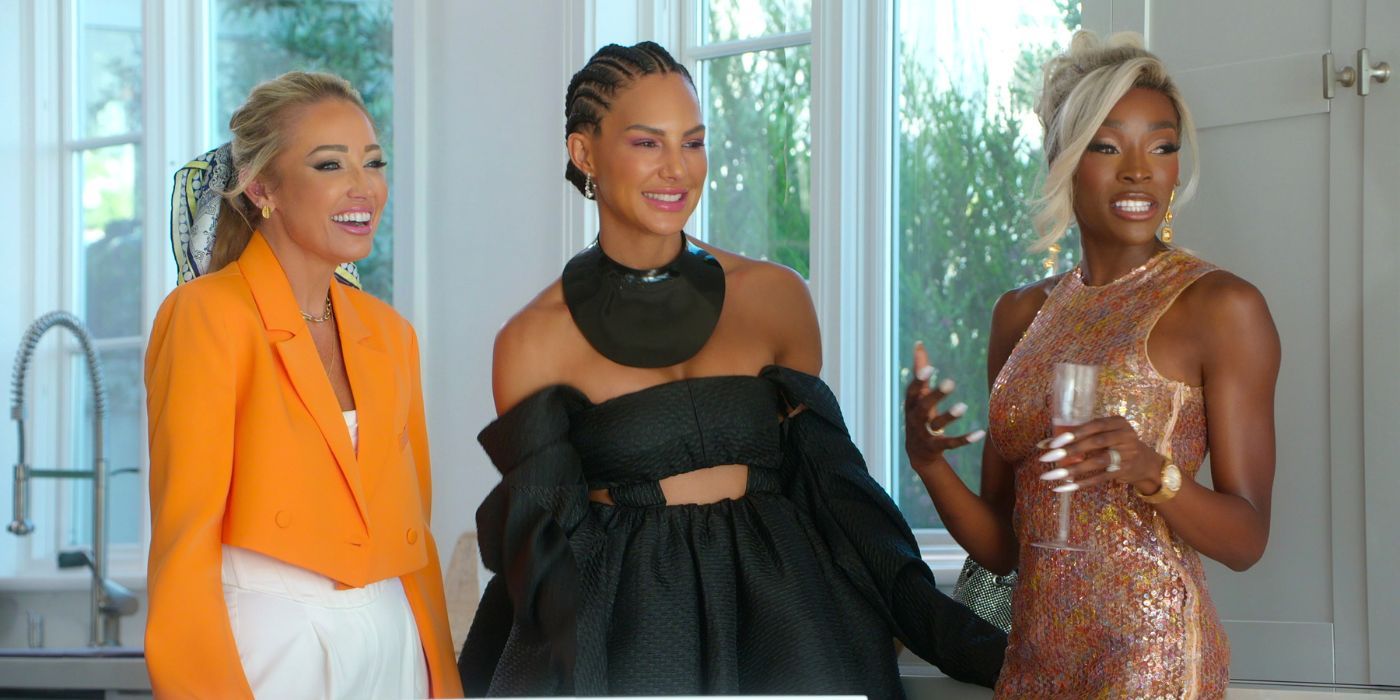 Season 5 was the perfect time to have a reunion episode of Selling Sunset because of the cliffhanger drama with Quinn bribing a client not to work with Emma Hernan. It gave the audience an opportunity to find out what really happened, creating a buzz on Twitter before, during, and after the episode. Season 6 has way more drama to unpack, and the audience is invested in the multiple unfinished feuds. One day of filming would generate a boost in viewership and an increase in the press while we impatiently wait for season 7 to be released. Selling Sunset season 6 has left fans eagerly awaiting a reunion episode to tie up loose ends and deliver the drama we crave.
Reunions have become an integral part of reality TV, offering viewers a chance to see the cast members in "real-time" and witness emotional transformations since filming. From the ongoing feud between Lazkani and Tiesi, to Fitzgerald's elevated role, and Stause's explosive accusations against Nicole, this season has all the ingredients for a dramatic and unforgettable reunion. Fans yearn to witness the cast members confront each other and hash out their issues on a reunion stage. Selling Sunset season 6 demands a reunion episode to give viewers the explosive conclusion they deserve, leaving us hungry for more of the messy masterpieces that reality TV reunions deliver.
Source: https://dominioncinemas.net
Category: REALITY TV