After over 40 years of hosting Wheel of Fortune, a game show mainstay, Pat Sajak will be retiring next year, ending yet another era of game show hosting. The passage of time forces change on all game shows, and Wheel of Fortune has, at last, come to a point of needing a new host, much like The Price Is Right and Jeopardy! before it.
It's hard to imagine game shows like Wheel of Fortune and Jeopardy! without their iconic hosts. With Alex Trebek's absence and Pat Sajak's retirement, can game shows truly survive the future, and the changes that are sure to come?
What Made Pat Sajak and Alex Trebek Iconic Game Show Hosts?
Game shows are, at their core, interactive – not just with the contestants on air but with the audience watching live and at home. Jeopardy! clues make trivia nights fun, and the added detail of answering each clue as if it's a question gives the game itself a unique spin. Both fun and educational Jeopardy! was already a great concept.
In a similar way, Wheel of Fortune also encourages at-home participation. Unfortunately, viewers can't spin the wheel themselves, and they can't pick letters to fill in the boxes, but they can still guess the puzzle.
Game shows already encourage a relationship between the show and the audience. Adding a host solidifies that connection by giving the audience someone familiar to see when the clues, puzzles, and contestants change, and by providing them a constant. Trebek and Sajak were the perfect choices for the job, considering their personalities.
Each new episode of Jeopardy!, we were greeted with a short hello from Trebek, and though there wasn't much time for conversation on the show, Trebek was a master at charming banter with the contestants. What's more, outside the show itself, Trebek showed incredible positivity and persistence by remaining Jeopardy!'s host when he was diagnosed with pancreatic cancer. Beloved by contestants and viewers alike, Trebek's personality, wit, and charming disposition added something vital to Jeopardy! as a show.
Though Sajak has run into some controversy over the years concerning some allegedly final "unfair" puzzles, Sajak showed his gentle authority when he was able to calm annoyed audiences over the "unfairness," even when he himself wouldn't have been in charge of creating the puzzles. His cheerful conversations with the contestants also add a bit of flavor to the puzzle game. What's more, his chemistry with hostess Vanna White is a joy to see on screen.
For both instances, and for many game shows besides Jeopardy! and Wheel of Fortune, hosts are an important part of the game and the experience. They aren't just game facilitators; they're steady constants for the viewers, and Alex Trebek and Pat Sajak are classic examples of why having charismatic hosts is essential. Trebek and Sajak are big reasons why the shows have endured for so long over the years.
It's Hard to Imagine Game Shows Without Their Long-Standing Hosts – But Not Impossible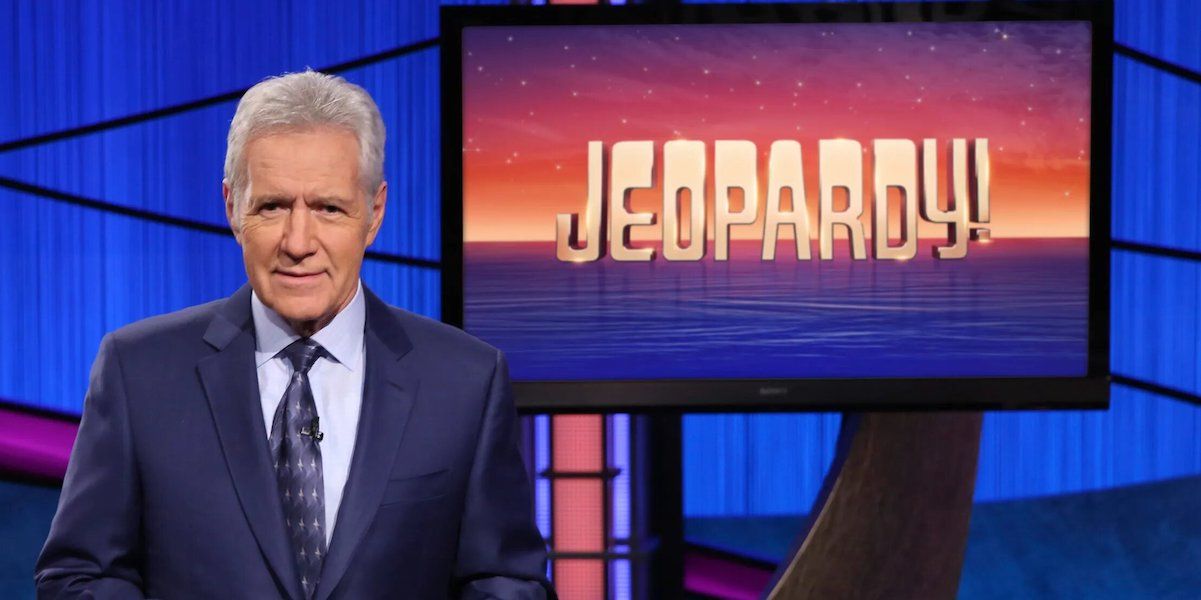 Sajak and Trebek had hosted Wheel of Fortune and Jeopardy! for 44 and 36 years, respectively. Such long-standing and iconic hosts are important to their shows, creating that sense of familiarity that keeps viewers coming back for more seasons. With Sajak and Trebek as set staples for Wheel of Fortune and Jeopardy!, facing a different version of those shows, versions that don't include them, is a strange and uncomfortable feeling.
The end of these hosts' time on their respective shows represents the end of a very long and very comfortable era for game shows. However, both Sajak and Trebek weren't the first and only hosts for Wheel of Fortune and Jeopardy!.
Though Sajak has been a Wheel of Fortune mainstay since the early 80s, the show itself first aired in 1975 with actor Chuck Woolery as the host. Six years later, Sajak replaced Woolery as Wheel of Fortune host in 1981, and Vanna White became the hostess in 1982, taking over for actress Susan Stafford. While both Sajak and White are now considered to be staples of the show, Wheel of Fortune took a while to find its routine with the host and hostess before settling into the well-known rhythm of the game show we know and love today.
The very first episode of Jeopardy! aired in 1964, with actor Art Fleming as the host during the show's first run on NBC from 1964 to 1979. When Jeopardy! re-launched in 1984 with Trebek as its new host, the game itself went through a few significant changes at the same time as the host change – not all of which the original host was happy with.
Fleming once noted mentioned three differences between one version of Jeopardy! and the other that didn't sit well with him: one, the clues had gotten "easier"; two, new rules forbade contestants from buzzing in before Trebek was done reading the clue, forcing everyone to wait until the full answer was given; and three, the prizes for second and third place contestants were no longer the money they'd accumulated over the course of the game, but rather sponsored prizes or, as is the case today, only $2,000 for second place and $1,000 for third place.
As with any reboot or re-launch, changes are bound to happen, and it doesn't always feel right during the moment. But the new way of playing Jeopardy! became the new normal for a new generation of viewers, cementing the change as the time-tested tradition over the next few decades. Trebek's personality and charisma also brought a lot to the show, making it very different from how it was at first.
The Game Shows' Future Can Be Cultivated With New and Fresh Ideas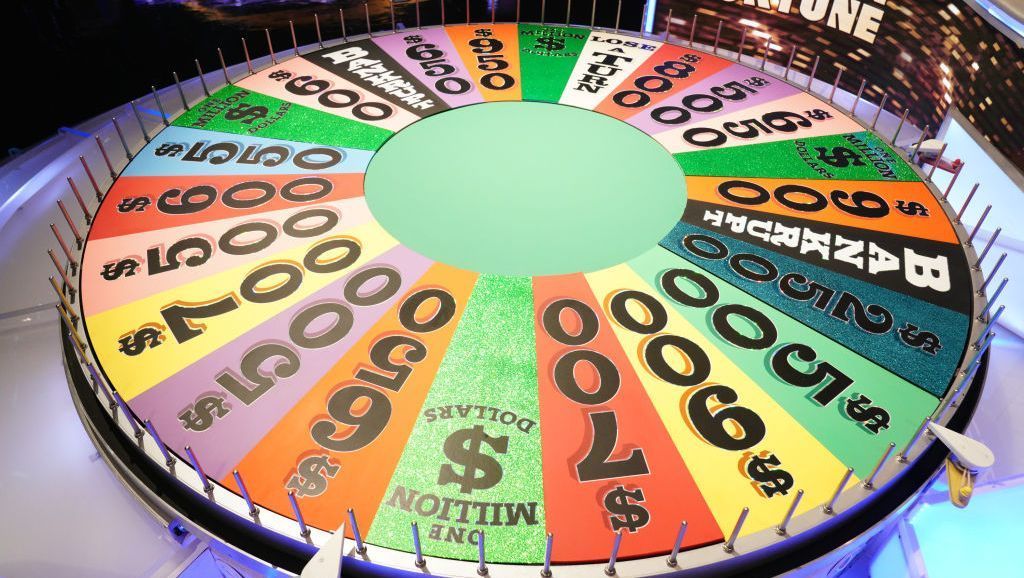 Trebek's passing in November 2020 didn't just spark a torrent of grief and mourning for long-time viewers of Jeopardy!; it also forced the game show to choose a different host – not an easy task after 36 years of Trebek's fine work. After months of temporary hosting, many auditions, and a rough start, Jeopardy! finally founds its groove again with previous champion Ken Jennings and actress Mayim Bialik as co-hosts, beginning a new era. And yes, it hurts so soon after the old era, but Jeopardy! itself goes through different stages and versions. In 1964, it was a different game than 2020, and it's become a tonally different show now as well.
Although Wheel of Fortune and Jeopardy!'s loss of their most time-tested hosts spells out the end for certain versions of their shows, that doesn't mean that game shows as a whole are done, nor does it even mean that Wheel of Fortune and Jeopardy!, specifically, are done. They may feel like different shows now, but that's just because things change with time. Game shows may not be as popular anymore, and that is certainly in part due to the fading of iconic and beloved game show hosts, but the fact that game shows may look a little different in the future isn't necessarily a bad thing.
Though we're losing beloved staples of our longest-running game show era, the new generation doesn't mean that game shows are a thing of the past. We will always fondly remember hosts like Alex Trebek and Pat Sajak, even as the games go on and new viewers fall in love with puzzles and trivia.
Source: https://dominioncinemas.net
Category: REALITY TV