Editor's Note: This article contains spoilers for Ahsoka Episode 3.
The Easter eggs are strong with this one. Episode 3 of Ahsoka has a shorter runtime than its predecessors but doesn't pump the brakes on creator Dave Filoni's favorite pastime: introducing characters from previous Star Wars material. Ahsoka's many ties to Star Wars: The Clone Wars and Star Wars: Rebels are common knowledge at this point, especially with the respective hunts for Ezra Bridger (Eman Esfandi) and Grand Admiral Thrawn (Lars Mikkelsen) in full swing. "Time to Fly" transposes another familiar face from animation into live action, that of Jacen Syndulla (Evan Whitten), who was last seen as a young child in Star Wars: Rebels. It's a brief cameo, but with Jacen's impressive and lore-heavy parentage, it's a cameo with years of meaning behind it.
RELATED: 'Ahsoka' Episode 3 Recap: Time Flies When You're Having Fun
Who Is Jacen Syndulla in 'Ahsoka'?
Jacen Syndulla is the son of famed Rebellion pilot and general Hera Syndulla (Mary Elizabeth Winstead). Hera, like many of her Ahsoka co-stars, was originally introduced as part of the main Star Wars: Rebels cast. In the early days of the Rebellion, she and Jedi Knight Kanan Jarrus (Freddie Prinze Jr.) led a small resistance cell called the Spectres, which included characters like Sabine Wren (Natasha Liu Bordizzo), Ezra Bridger, and Chopper (Filoni), Hera's trusty and tempestuous murder droid.
Jacen differs from other Ahsoka characters in a key way: he wasn't a Rebels mainstay. That shock of green hair and youthful exuberance didn't appear until the series finale, which revealed Hera had given birth months after the pivotal Battle of Lothal. It's a short yet bittersweet revelation for fans since Jacen's father was none other than Kanan Jarrus, Hera's love interest and the only Rebels character who didn't survive the Galactic Civil War. Ahsoka Episode 3 briefly introduces an older Jacen after Hera's disastrous meeting with the New Republic council. The boy's love for the Jedi in "Time to Fly" is a massive wink and a nod to his father's crucial legacy.
Who Was Kanan Jarrus?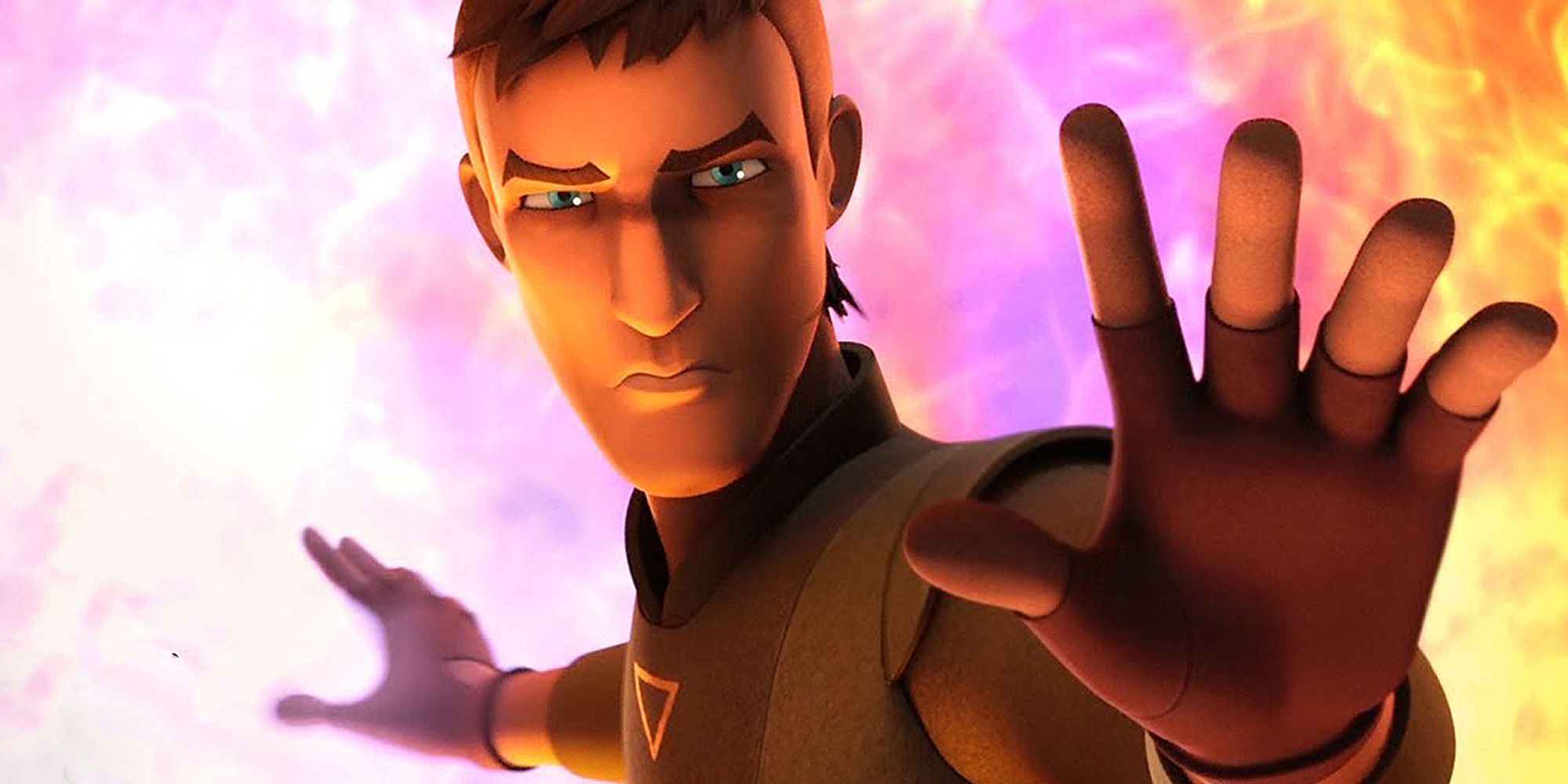 Kanan Jarrus (originally named Caleb Dume) was a former Jedi Padawan who, like Ahsoka Tano (Rosario Dawson) and Jedi: Fallen Order's Cal Kestis (Cameron Monaghan), was part of the "I survived Order 66 and all I got was this lousy t-shirt" club. Initially pessimistic and troubled (who could blame him?), Kanan and Hera met in the years leading up to Rebels. Long before their first onscreen kiss, Hera and Kanan were the designated "mom and dad" figures of the Rebels crew, at once protective, loving, and exasperated with their teenage wards. Theirs is one of Star Wars' most developed and mature romances, a partnership rooted in respect, trust, and friendship.
Of course, no one can experience lasting happiness in Star Wars, especially if you're a Jedi. Minutes after finally confessing her love for Kanan in the Season 4 episode "Jedi Night," Hera was forced to watch as Kanan sacrificed his life to protect his loved ones. In "Time to Fly," Hera references the family members she lost during her lifelong fight against the Empire and Thrawn specifically. Kanan, the love of her life and the father of her child, was one of those casualties, something casual Ahsoka viewers won't realize without context. Although it's not depicted onscreen, positioning Hera as a single mother means she fought for the Rebellion while pregnant and while raising a child on her own. Don't let Hera's compassionate demeanor delude you into assuming she's weak. General Hera Syndulla is a resident badass whose loving ferocity will raze the ground.
Jacen Has Ties to Classic 'Star Wars' Lore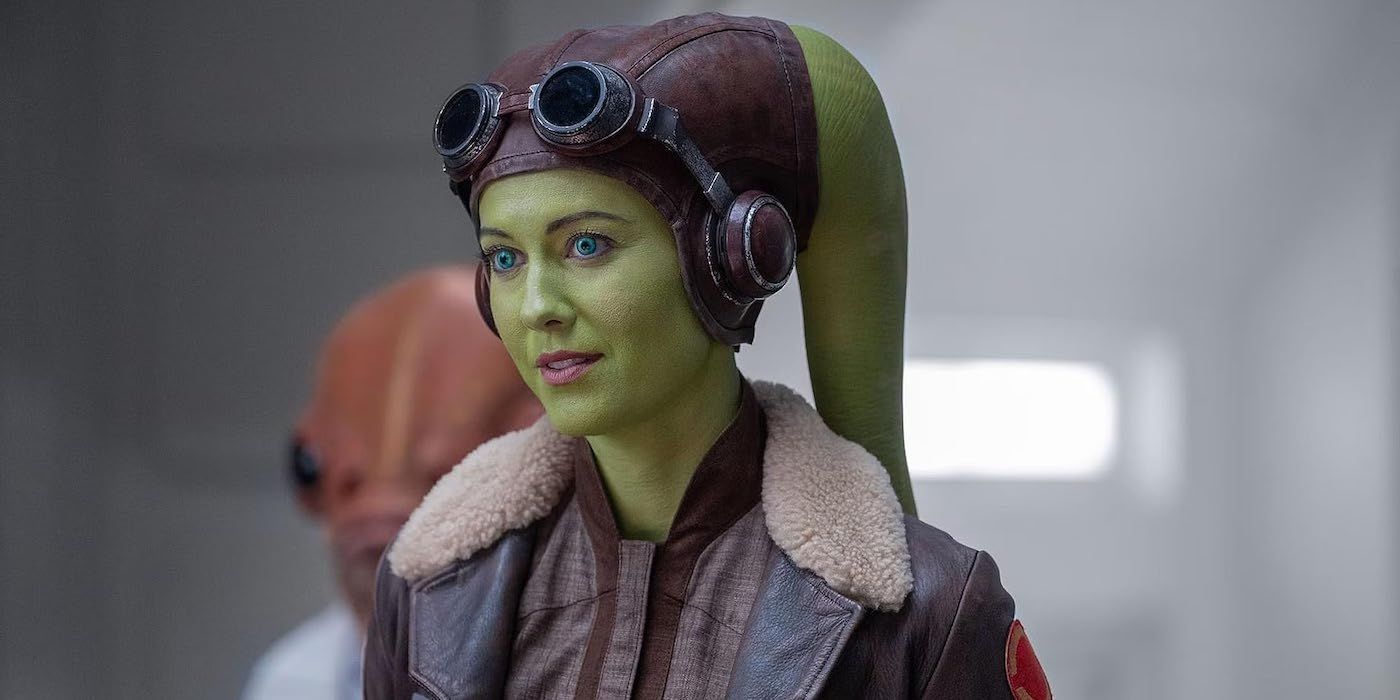 Jacen Syndulla's inclusion in Ahsoka is another Easter Egg for Star Wars: Rebels fans, but Dave Filoni chose the name "Jacen" as an Easter Egg to begin with. In a 2018 interview with io9, Filoni shared he named Hera and Kanan's son after Jacen Solo, one of Han Solo and Leia Organa's twins from the Star Wars: Legends novel universe. Filoni stated:
"Naming him 'Jacen' was a way to honor the expanded universe character of Jacen Solo who just really isn't there anymore as the timelines have changed. I thought that's a little bit of a wink to people that I know that was an important character. And maybe, in some way, that lives on through this character. I don't know yet."
In a further bit of irony, Jacen Solo bears many similarities to the Sequel Trilogy's Kylo Ren (Adam Driver): corrupted by the Dark Side, becoming a Sith Lord, dying over-dramatically, etc. Knowing Hera, that won't be happening anytime soon with her son. Hopefully, we'll see more of Jacen and Hera's dynamic and the shades it adds to Hera's character in upcoming episodes — and maybe an explicit reference to his father.
New episodes of Ahsoka premiere every Tuesday night on Disney+.
Source: https://dominioncinemas.net
Category: TV