Oppenheimer is about the creation of the nuclear weapons that decimated Hiroshima and Nagasaki in World War II — but in an innovative twist, the viewer never sees the actual bombings. Rather, the film focuses on the Trinity test in New Mexico and how its legacy haunts J. Robert Oppenheimer (Cillian Murphy).
"Fat Man" and "Little Boy" — the atom bombs dropped over Hiroshima and Nagasaki — killed fewer people combined than the conventional firebombing of Japanese cities (Grave of the Fireflies famously — and devastatingly — depicts the latter). But as the only wartime usage of nuclear weapons, their lasting damage, and their proliferation, they loom large in the public imagination. As a result, many films have depicted the bombings of Hiroshima and Nagasaki.
10
'Rhapsody in August' (1991)
Kane (Sachiko Murase) is an elderly Japanese woman living near Nagasaki, where her husband was killed by Fat Man. She is visited by her children and grandchildren and her American-raised nephew Clark (Richard Gere). As Kane's memory fades, her old trauma from the bomb resurfaces.
One of Akira Kurosawa's final films, Rhapsody in August, had a mixed critical reception. The film nonetheless has striking, memorable imagery — most famously, a flashback to the Nagasaki mushroom cloud, which morphs into a giant eye.
9
'Day One' (1989)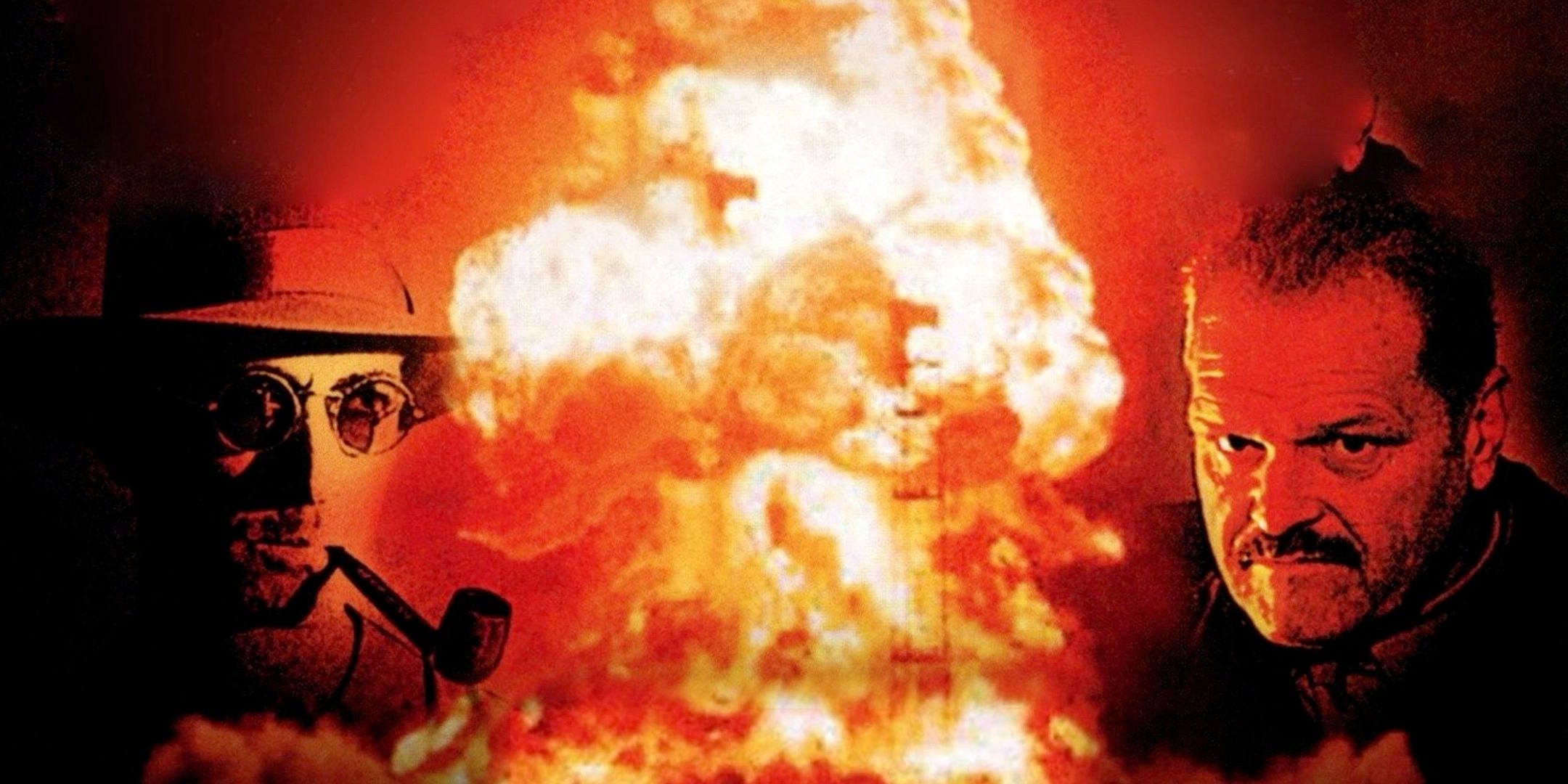 This TV docudrama is another retelling of the Manhattan Project from the perspective of physicist Leo Szilard (Michael Tucker). Szilard, with the support of Einstein, convinces the US Government to build a nuclear bomb before Nazi Germany manages to do so. But once the latter is defeated, Szilard has second thoughts about the creation of a weapon of mass destruction.
Day One was one of two 1989 films about the Manhattan Project (the other being Fat Man and Little Boy). Unlike Oppenheimer, Day One shows Little Boy exploding over Hiroshima along with photos of the injuries and destruction caused. The film was well received by critics and won the Primetime Emmy for Outstanding Drama/Comedy Special.
8
'I Live In Fear' (1955)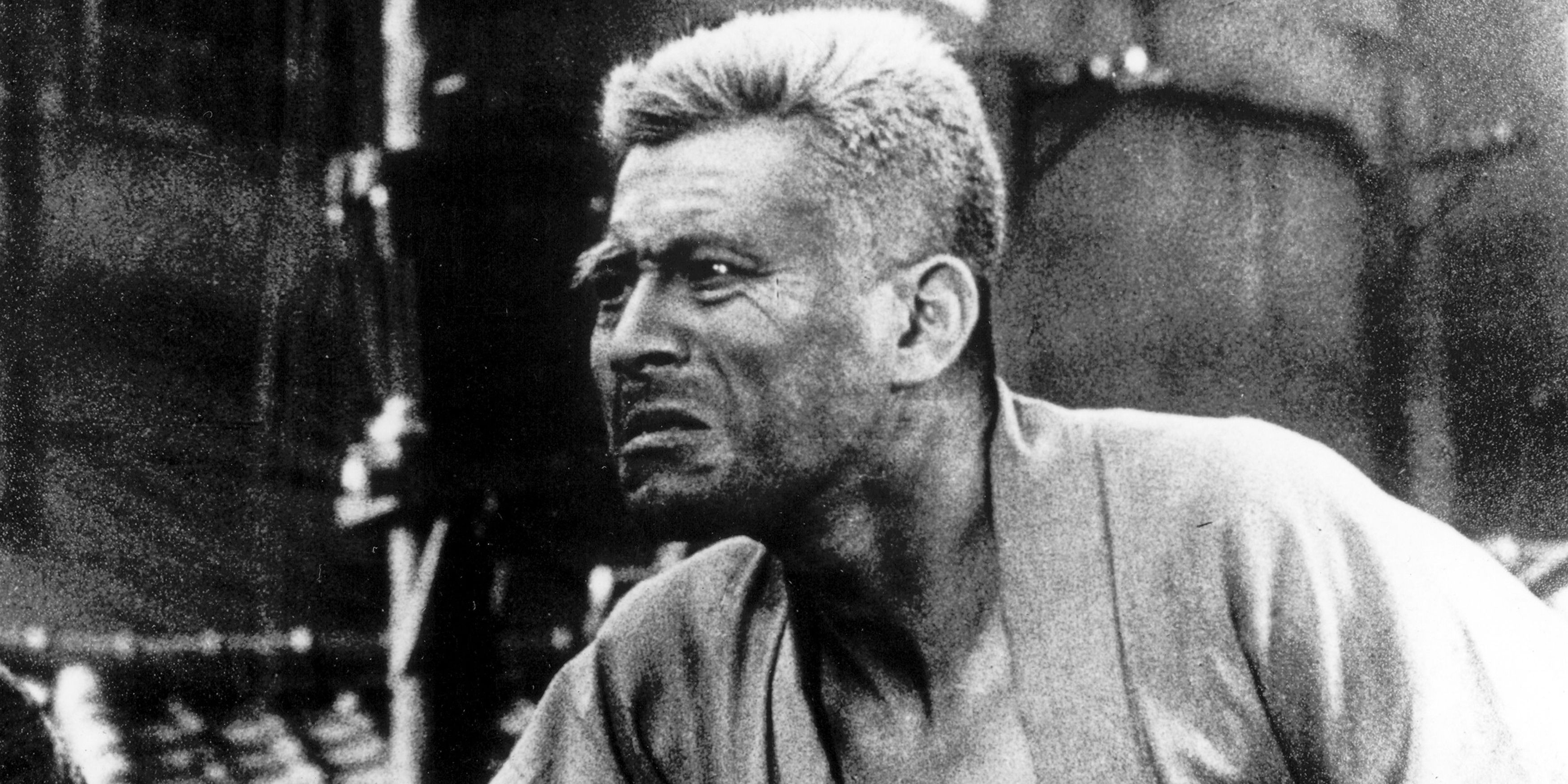 Nine years after the Hiroshima and Nagasaki bombing, Kiichi Nakajima (Toshiro Mifune) lives in terror of a nuclear apocalypse. The eccentric factory owner wants to move his entire family (including his two mistresses and illegitimate children) to Brazil. His adult children seek to have Kiichi declared "insane" and sent to a psychiatric facility — thereby protecting their inheritance.
RELATED: This Underrated Kurosawa Classic Is the Perfect Watch After 'Oppenheimer'
see more : 10 Must-See Classic Movies Directed by Women, Ranked
Kurosawa's black comedy is a poignant, eerie look at trauma in post-war Japan, showing the atomic bomb's psychological impact across society. When Kiichi's son-in-law Takao (Masao Shimizu) angrily informs him that nowhere on Earth is safe — there are now enough nuclear weapons to wipe out all life — the film also captured a very real global fear inherent during the Atomic Age and Cold War era.
7
'Barefoot Gen' (1983)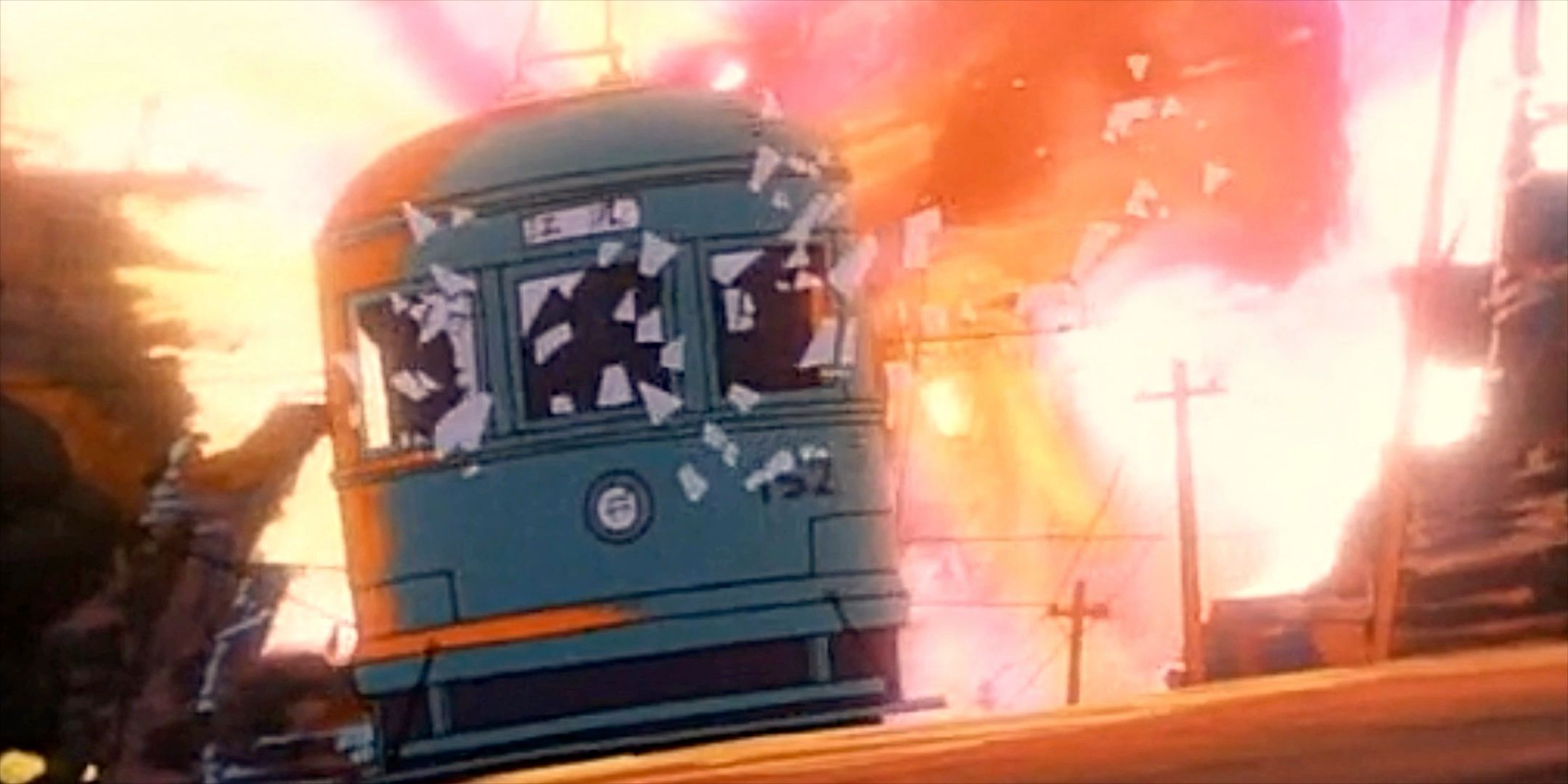 Based on the manga by Keiji Nakazawa, Barefoot Gen follows a Japanese boy through the Hiroshima bombing and its aftermath. Gen's father and two siblings burn to death, but his pregnant mother survives. The latter gives birth prematurely to a daughter, Tomoko, who dies of malnutrition.
RELATED: The Most Haunting World War II Anime Isn't 'Grave of the Fireflies' — It's This
Barefoot Gen is famous for its horrific bombing scene — peeling skin, melting eyeballs, burnt, zombie-like bodies stabbed with glass. The unrelenting nightmare fuel is similar to the short Japanese film Pikadon, with both movies proving how powerful anime can be in depicting the unthinkable.
6
'Empire of the Sun' (1987)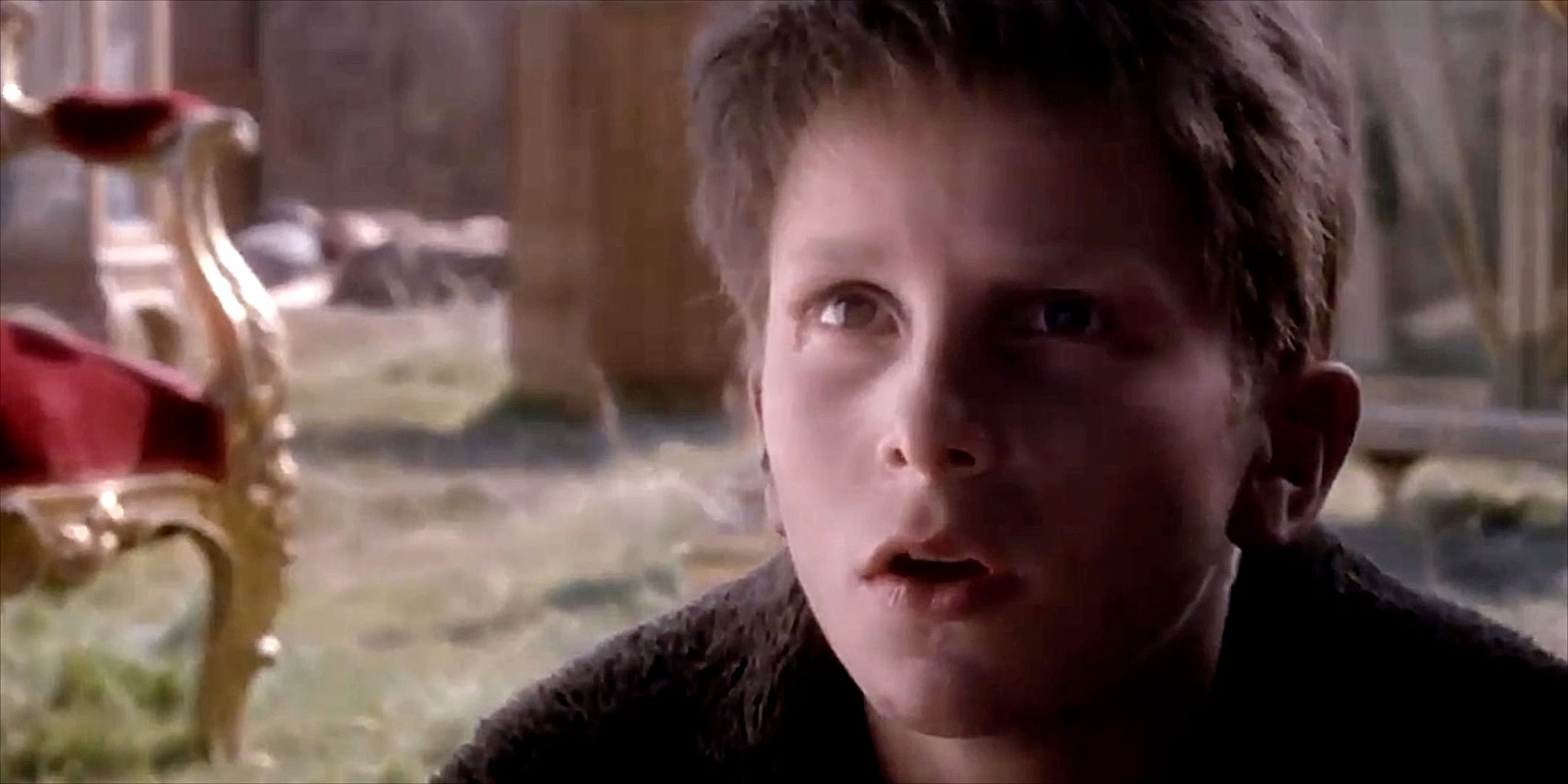 In 1937, posh British schoolboy Jamie (Christian Bale) was left behind in Shanghai during the Japanese invasion. Following skirmishes with soldiers and shady American expatriates, Jamie — now going by Jim — ends up in a POW camp. Toward the film's end, Jim sees the distant flash of Fat Man destroying Nagasaki.
The atomic bomb scene is hauntingly beautiful, as a traumatized Jim interprets the flash as Mrs. Victor (Miranda Richardson) — a fellow prisoner who has just died before him — going to heaven. He gazes with rapture at the distant light and deadly iridescent colors in the sky. It's questionable if it was possible to see Fat Man explode from Shanghai, but it makes for powerful, poignant cinema.
5
'Black Rain' (1989)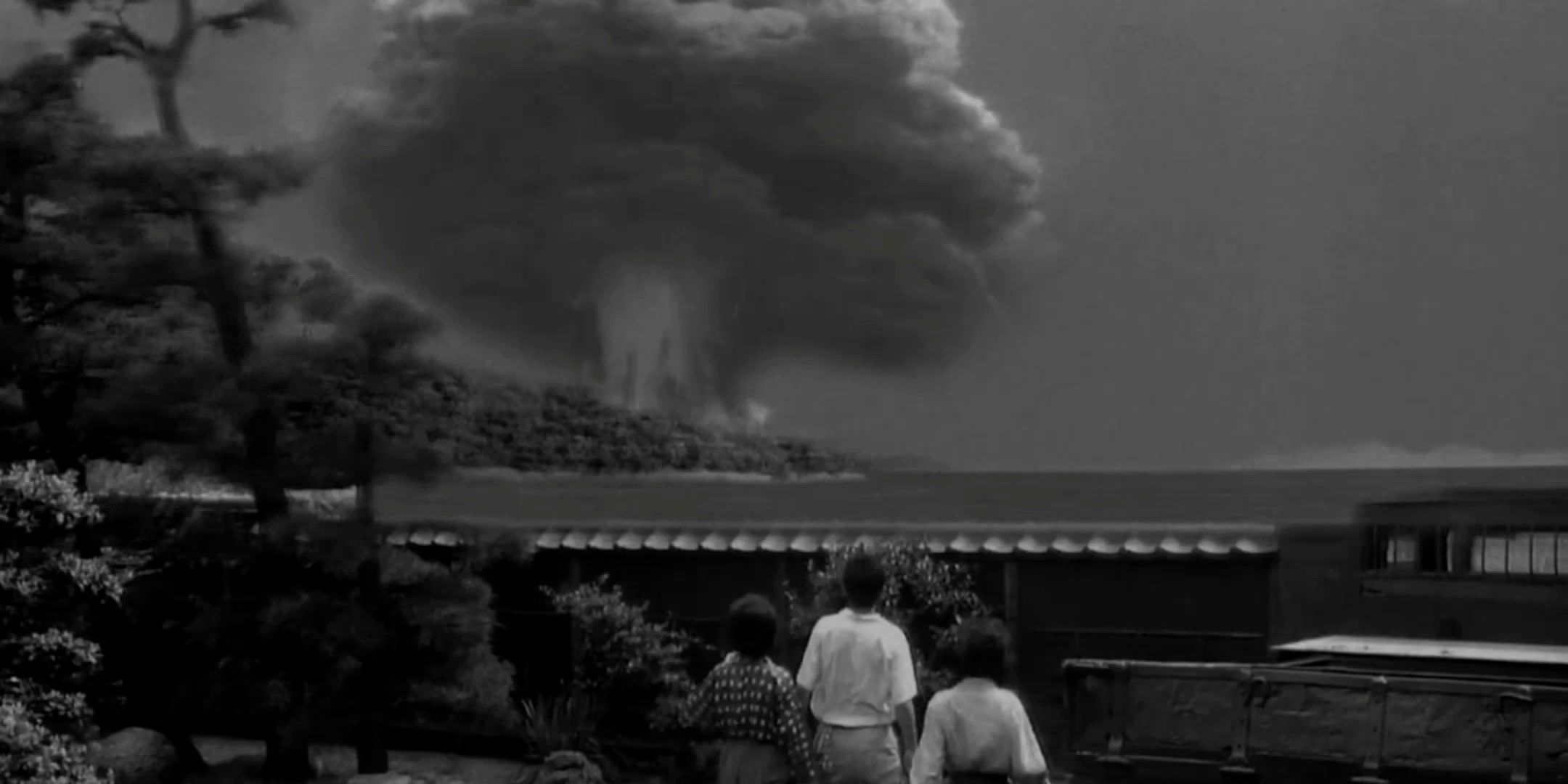 Yasuko (Yoshiko Tanaka) lives with her aunt and uncle in Fukuyama. They are hibakusha, survivors of the Hiroshima bombing five years earlier. Yasuko is considered unmarriageable due to her exposure to fallout (the titular black rain), but she eventually marries a PTSD-stricken veteran, Yuichi (Keisuke Ishida). Over the years, Yasuko and the other hibakusha succumb to radiation sickness and cancer.
Black Rain (not to be confused with Ridley Scott's film from the same year) is a beautiful, slow-paced film shot in crisp black and white. It unflinchingly shows charred, deformed bodies and slow, painful deaths from radiation in its story of internalized war trauma.
4
'Labyrinth of Cinema' (2019)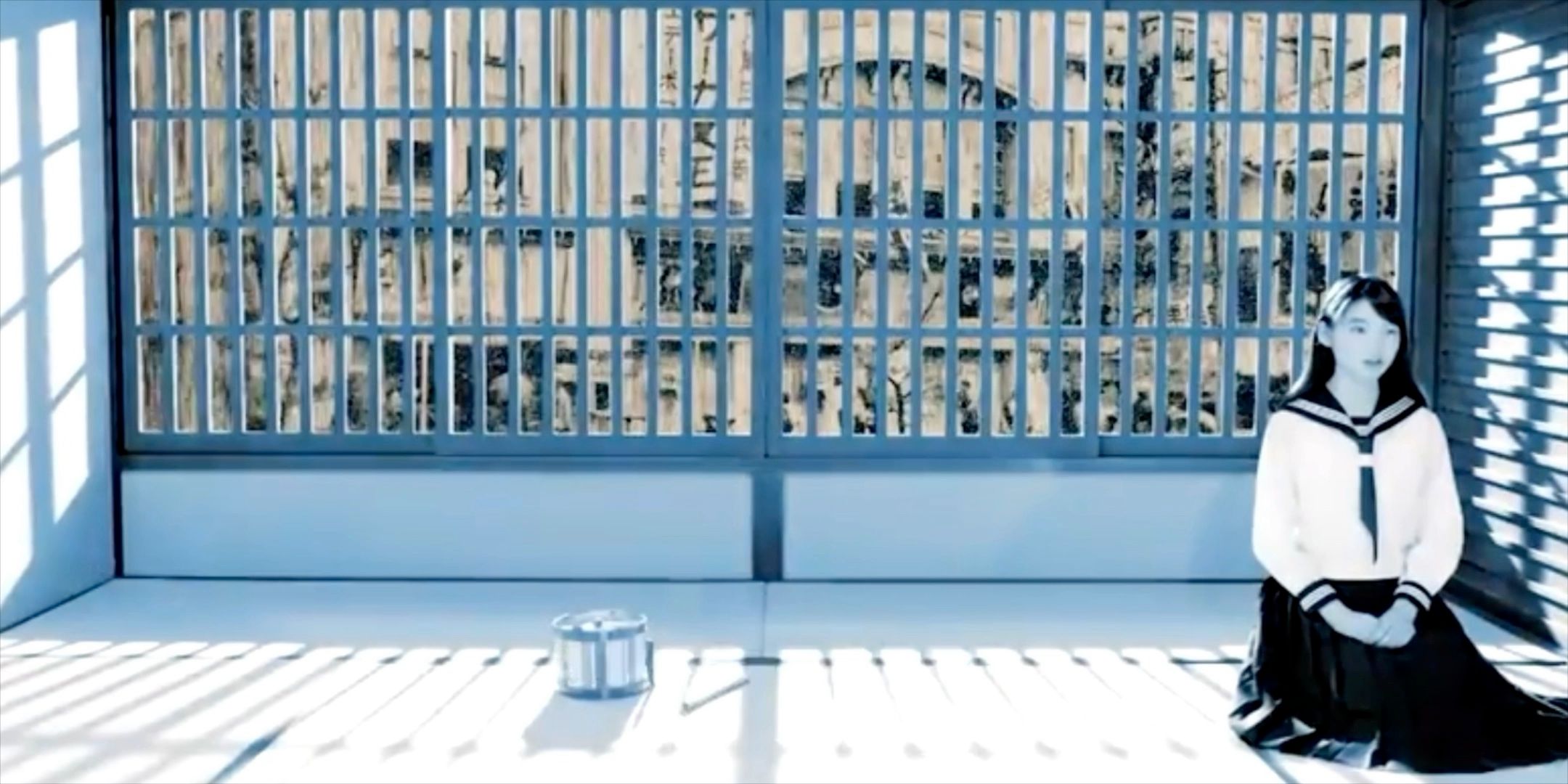 see more : Tom Holland's 10 Best Movies, Ranked According to Rotten Tomatoes
A small Japanese cinema is closing down and celebrating with an all-night screening of war films. Three men and a schoolgirl, Noriko (Rei Yoshida), are transported from the audience into the film — experiencing the real historical events depicted. Noriko and the men eventually find themselves in Hiroshima just before the bombing — where not all of them survive.
RELATED: A Nine-Film Introduction to Nobuhiko Obayashi, From 'House' to 'Labyrinth of Cinema'
Labyrinth of Cinema, the final film of experimental moviemaker Nobuhiko Obayashi, is three hours of surrealist, whimsical fantasy. The Hiroshima bombing sequence is haunting — the flash, followed by black rain, and Noriko becoming the Human Shadow Etched in Stone.
3
'Children Of Hiroshima' (1952)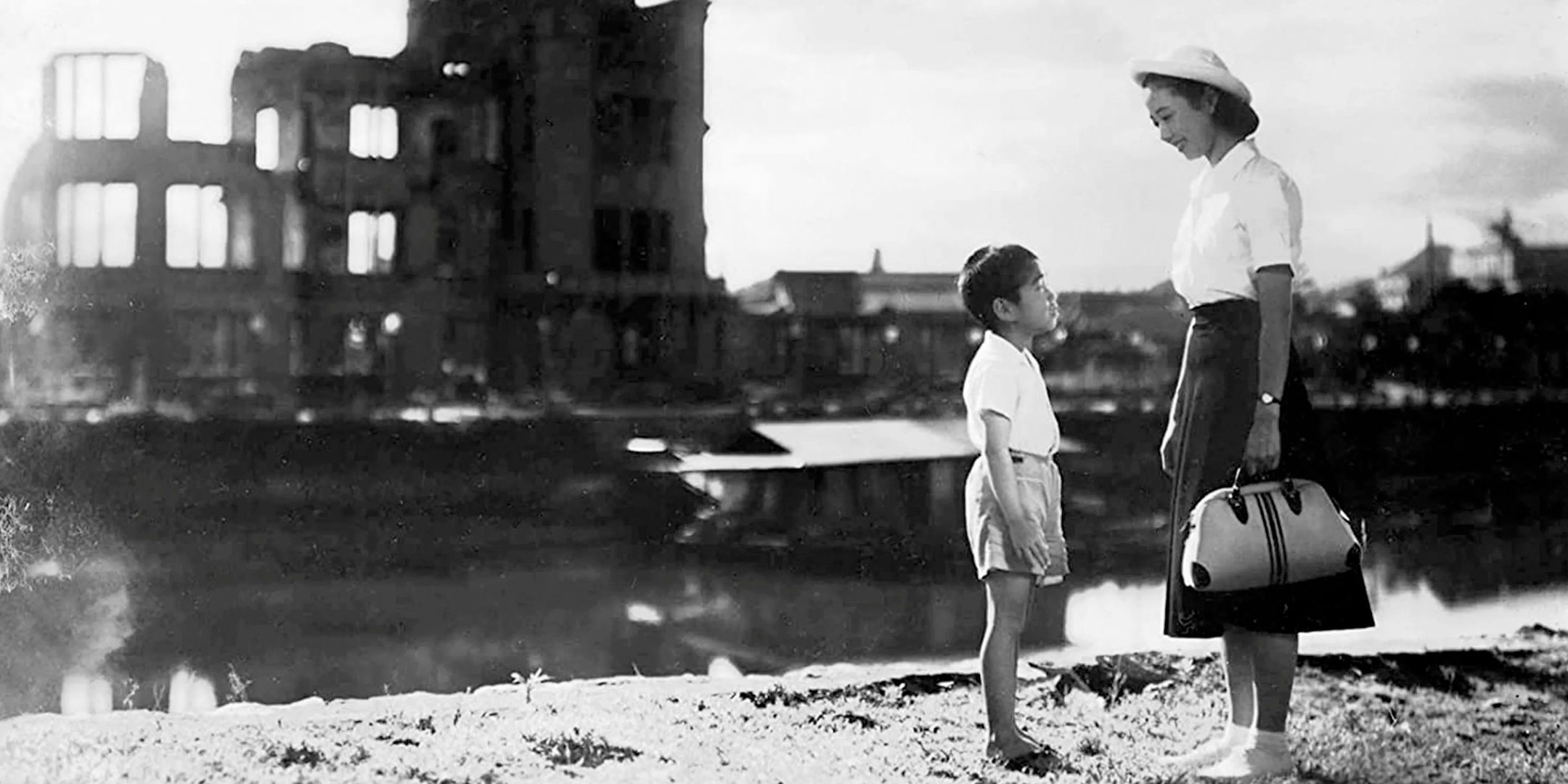 A young teacher, Takako (Nobuko Otowa), visits her family's graves in Hiroshima. She meets their badly injured former servant, Iwakichi (Osamu Takizawa), and invites him and his grandson to live with her. Takako also visits the decimated site of the kindergarten she used to teach at and tracks down some of her former (now terminally ill) students.
Children of Hiroshima was one of two Japanese films made on the subject less than 10 years after Little Boy (the other being Hiroshima in 1953). The movie opens with lingering shots of the destroyed city but otherwise never depicts the blast itself. Rather it focuses heavily on thehibakusha, with the narrative based on real-life accounts.
2
'In This Corner of the World' (2016)
Suzu is an artistic, earnest young woman living near Hiroshima during World War II. She loses her right hand during an air raid, where her young niece is also killed. Suzu's family dies in the Hiroshima bombing, but her husband, Shusaku, survives. With an orphan girl, they find in the ruined city, Suzu and Shusaku leave for a new life in Kure.
RELATED: 10 Best War Movies With the Most Emotional Endings, Ranked by IMDb
Based on the manga by Fumiyo Kōno, this beautiful anime is a heartbreaking, intimate tale of wartime survival. The Hiroshima blast is depicted twice — as an ominous, distant flash and shock wave from Kure and in a backstory montage for the orphan girl. The latter is horrific — the child clinging to her mother's bloody, glass-spiked corpse in the desperate hope that she'll wake up.
1
'Hiroshima Mon Amour' (1959)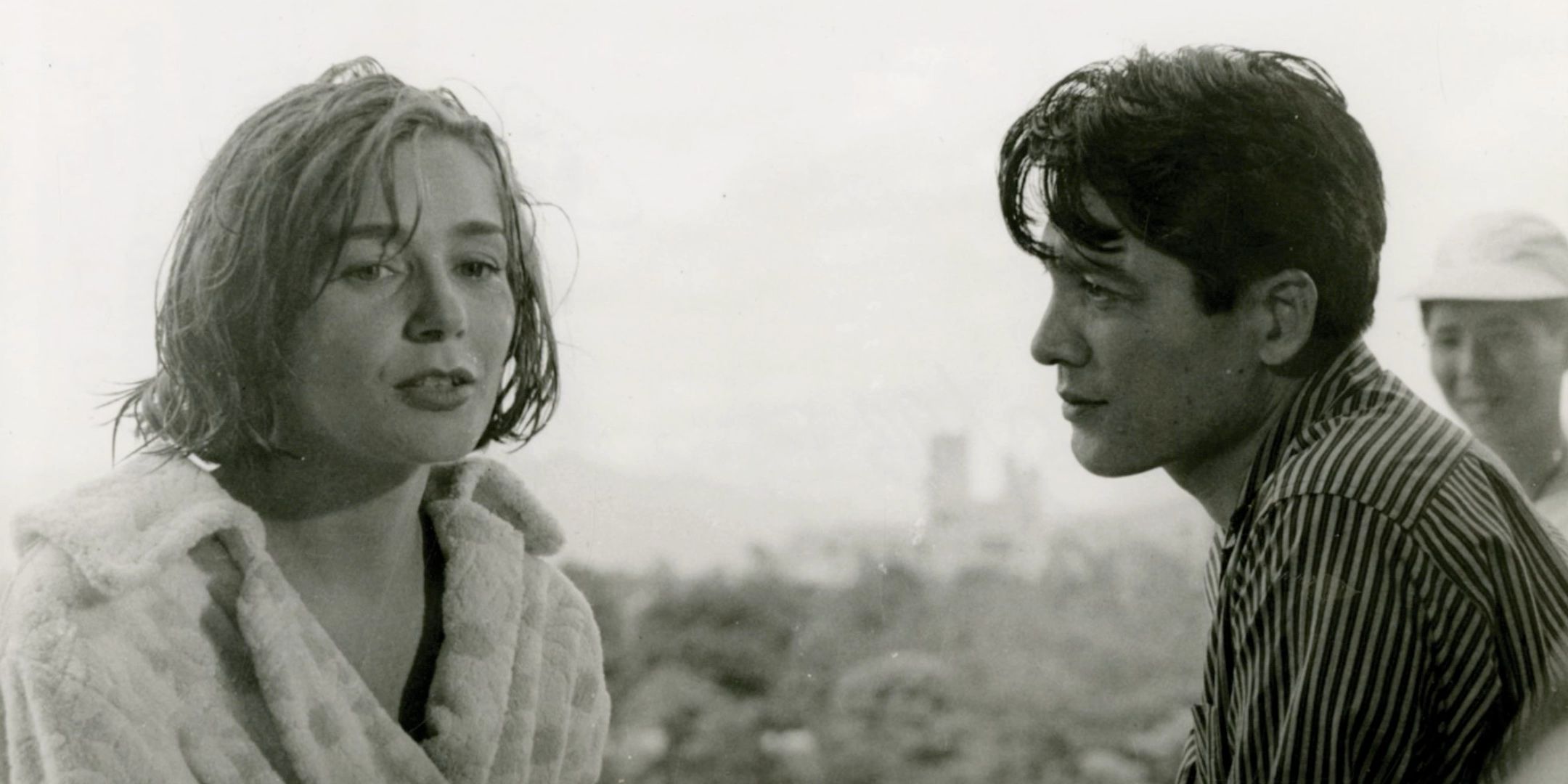 A French actress (Emmanuelle Riva) is in Hiroshima to make an anti-war film. She begins a love affair with a Japanese architect (Eiji Okada) who lost his family to the atomic bomb. The woman is haunted by her own past — exiled and deemed a collaborator (with her head shaved) for falling in love with a German soldier.
This famous French New Wave film was a joint production between France and Japan. Set over 24 hours, Hiroshima Mon Amour begins with a long sequence of the pair embracing cut with horrific fictional newsreels of the bombing aftermath. The film was widely praised by critics for its original, innovative depiction of wartime trauma.
KEEP READING:10 Dramatic Movies About Scientific Discovery Like 'Oppenheimer'
Source: https://dominioncinemas.net
Category: Lists