For a long time, the buddy cop and buddy comedy genres flourished in Hollywood, becoming staples in the business. Their stories of two polar opposites overcoming their differences through a series of hilarious misadventures struck a chord in audiences. While at times formulaic, their messages of true friendship left audiences satisfied.
However, the overlooked "buddy drama" genre doesn't get the same reverence while potentially better representing what true friendship is about. Dramas like Green Book and The Fisher King show true friends are there for more than laughs and good times. Buddy dramas show true confidants are there for people at their lowest point, making this underrated genre the epitome of friendship.
10
'The Intouchables' (2011)
Rotten Tomatoes Score: 76%
This French classic based on the true story of an ex-con (Omar Sy) who gets a job as a live-in nurse to a paralyzed aristocrat (François Cluzet) is predictable in the best way, knowing exactly how to leave audiences emotionally satisfied.
RELATED: 10 Best Movie Duos That Are Friendship Goals
This heartwarming film will touch viewers as these two polar opposites learn from each other's differences. Seeing the drastic change these characters undergo is effectively crowd-pleasing, leaving viewers feeling good after the film. It also reminds viewers how they can grow by interacting with people who are nothing like them.
9
'Green Book' (2018)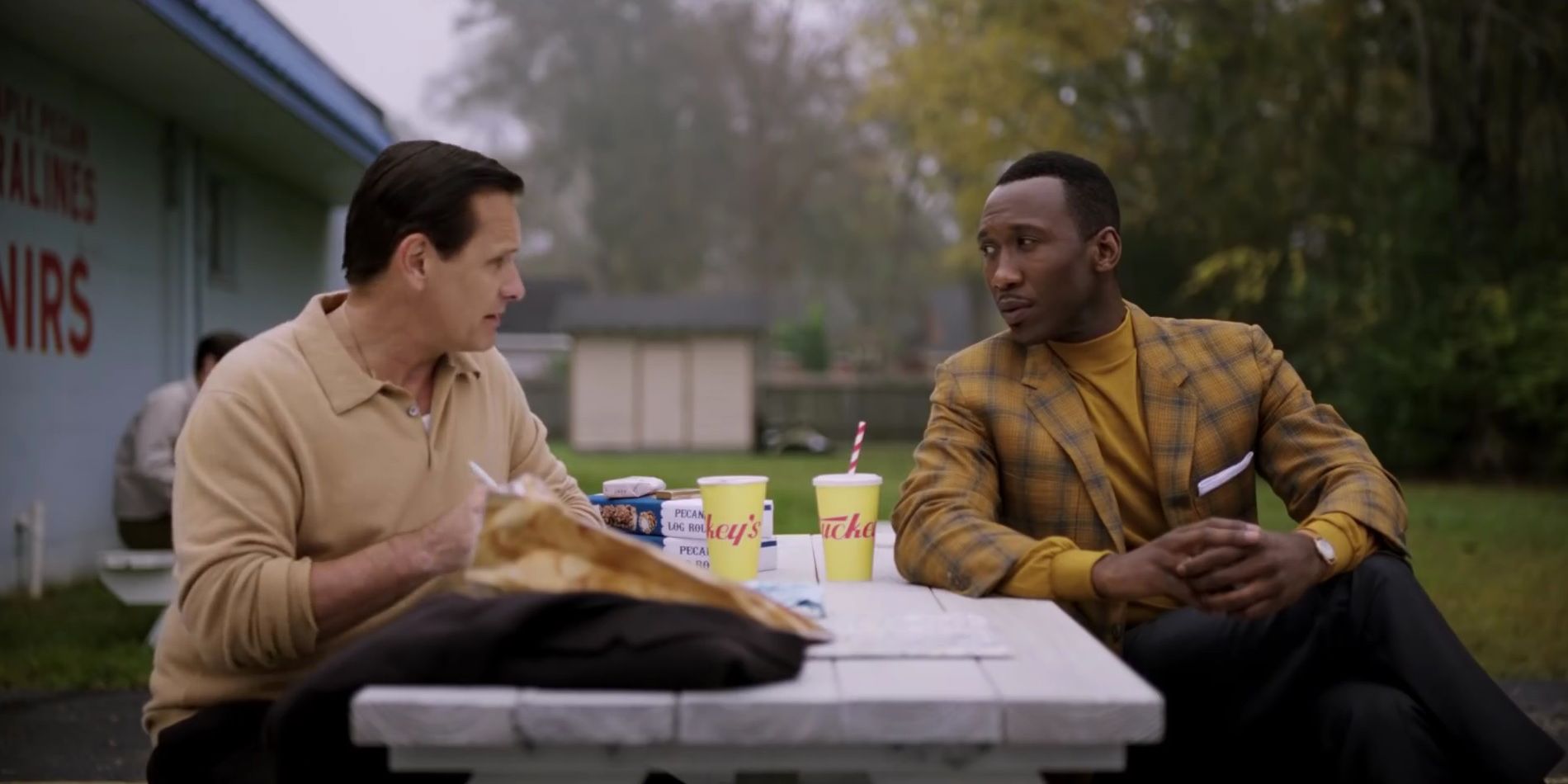 Rotten Tomatoes Score: 77%
Vigo Mortensen and Mahershala Ali star in this biographical dramedy about an Italian-American bouncer hired to drive a Black pianist through the American South. This Oscar-winning film charmed audiences as they watched two characters who couldn't have less in common form a friendship. Interestingly, the two characters' main friction is they come from different economic backgrounds
Meanwhile, the world outside their friendship seems almost obsessed with race, so much so that Tony (Mortensen) has to drive Don (Ali) around the south for Don's protection. Much to Tony's dismay and surprise, Don is treated poorly by his fans, changing Tony's lackadaisical view on race. Meanwhile, Don learns through Tony to open himself up more to people. The takeaway from Green Book is real friendship transcends anything in the world.
8
'Smoke Signals' (1998)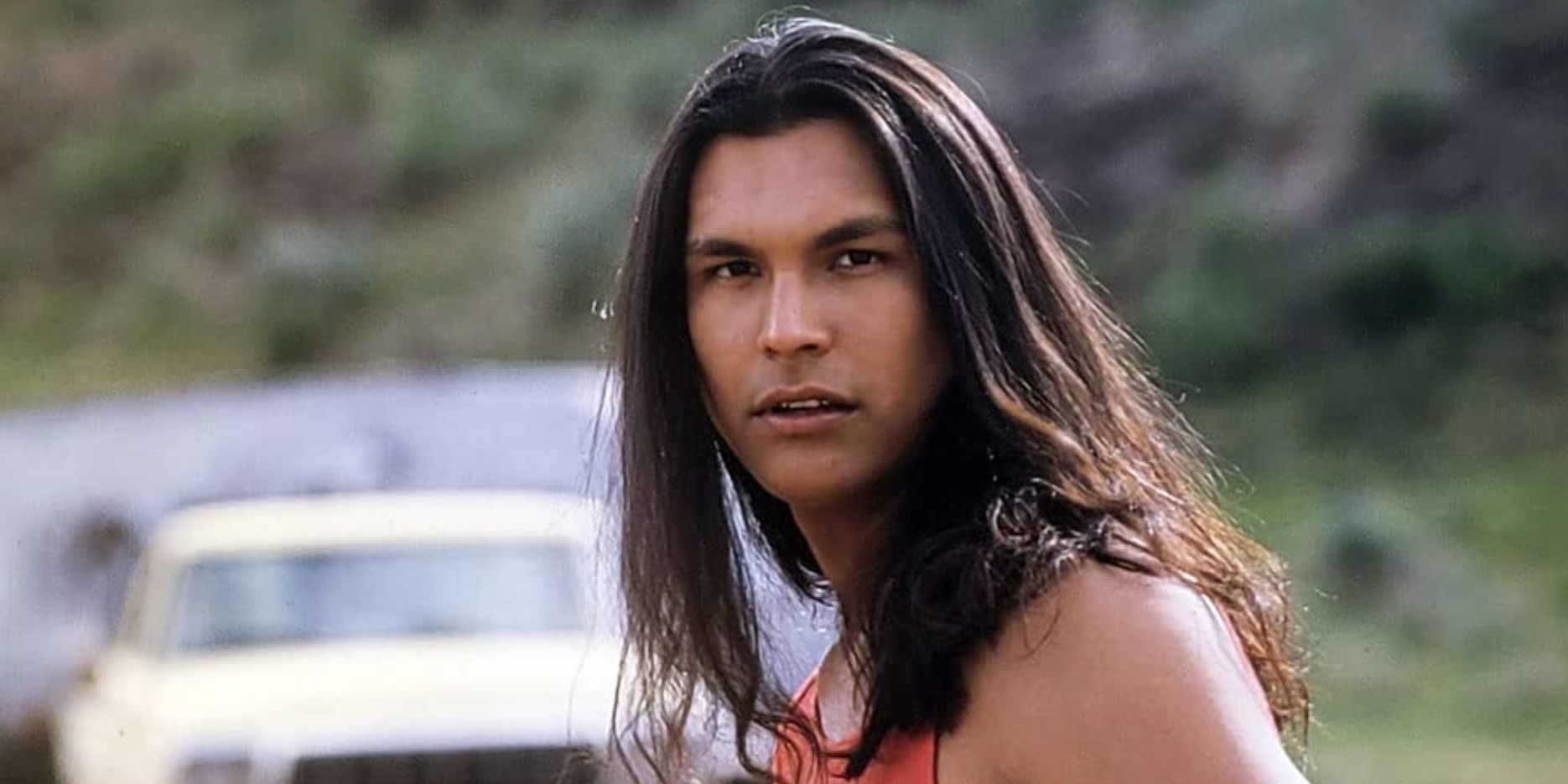 Rotten Tomatoes Score: 81%
This trailblazing film about two Native Americans who travel to Phoenix to collect one of their Dad's ashes is refreshing in more ways than just being the first film led and created by Native Americans. Smoke Signals follows the Native American storytelling tradition by featuring meaningful anecdotes, especially about Victor's father, Arnold.
see more : The 12 Best Voice Actors in Classic Animated Disney Movies
However, audiences don't know how to feel about Arnold because every character has their own version of him. While Victor (Adam Beach) remembers his father as an abusive drunk, others remember him as friendly and loving much, to his chagrin. Thomas (Evan Adams), who idolizes Victor's father, teaches him and the audience that people are rarely good or bad because life is more complicated than that.
7
'Drinking Buddies' (2013)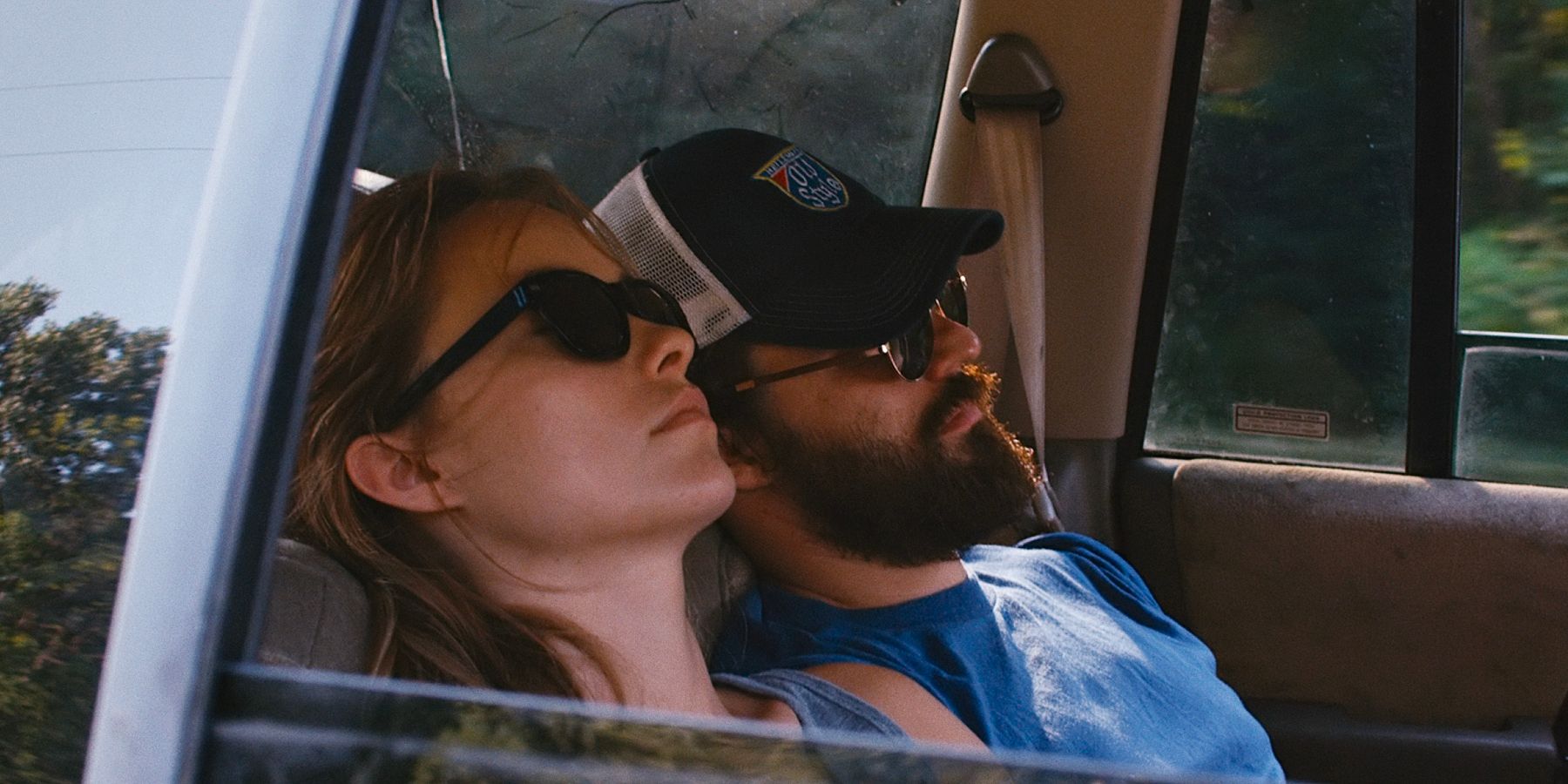 Rotten Tomatoes Score: 84%
This mumblecore dramedy about two friends who can't admit their feelings about each other is all about what's not being said on screen. This gem draws in fans of the genre with its completely improvised dialogue that feels closer to how everyday people talk than overly polished Hollywood scripts.
RELATED: 14 Great Romantic Comedies Where the Lovers Don't End Up Together, According To Reddit
Throughout the film, the audience watches these buddies drink and joke with each other while this underlying tension grows. However, when the opportunity comes for them to come clean, they instead avoid the topic, subverting expectations and making this film one of a kind.
6
'The Fisher King' (1991)
Rotten Tomatoes Score: 85%
This timely film about a has-been radio host whose irresponsible comments ruin a man's life is even more relevant today than it was twenty years ago. This overlooked film feels like a fever dream. Its strange characters, hallucinations, and sometimes claustrophobic camera work make viewers feel as unhinged as some of the characters.
Robin Williams is equally hilarious and poignant as an unhoused widower who refuses to deal with his dark past. Meanwhile, Jeff Bridges walks the tightrope of being an unlikable character viewers also root for. Behind the erratic nature of the film is a message about how society ignores people without housing and having empathy for others can change lives.
5
'Thelma and Louise' (1991)
Rotten Tomatoes Score: 86%
Unsurprisingly, this classic film about two women on the run for murder was inducted into the Library of Congress for being culturally, historically, or aesthetically significant.
This iconic film is like a rollercoaster as the two friends go from one misadventure to the next, including being robbed by a handsome stranger and blowing up an 18-wheeler. Chaos aside, this film deals with these two women's exhaustion from being mistreated by men striking a chord with '90s moviegoers. Despite this, these two friends' loyalty to each other is so strong they're willing to drive off a cliff together is what audiences remember most.
4
'50/50′ (2011)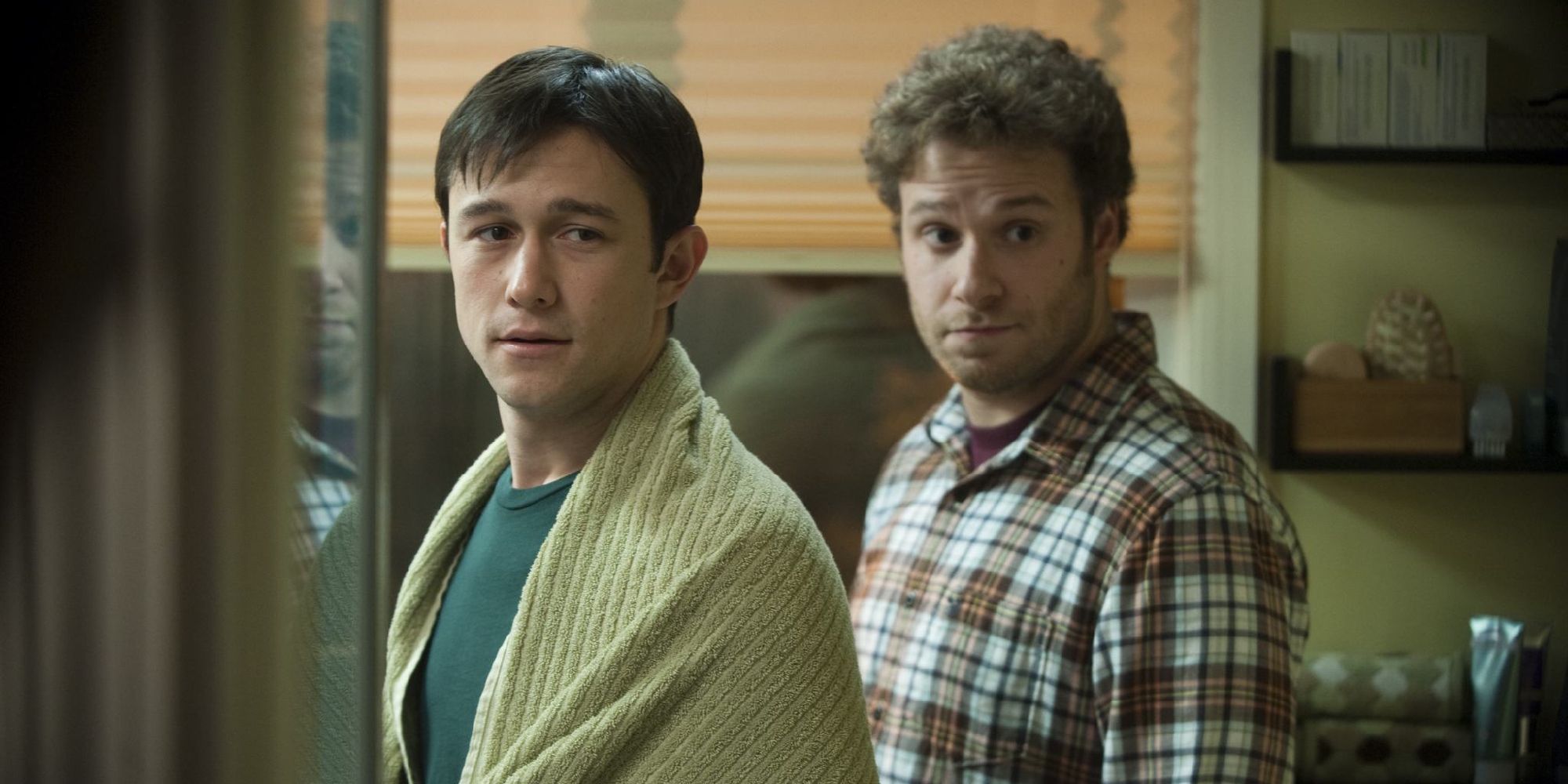 see more : Guillermo del Toro's 10 Favorite Movies, Ranked
Rotten Tomatoes Score: 93%
Seth Rogen and Jason Gordon-Levitt star in this funny yet tearful film about a man whose friend helps him feel normal when he discovers he has cancer.
This underrated film never lets the audience get too down before delivering a side-splitting joke from Kyle (Rogen), doing his best to make Adam (Gordon-Levitt) forget about his troubles. Although funny, the film shows how scary a terminal diagnosis can be and the vital impact friends have during trying times.
3
'Peanut Butter Falcon' (2019)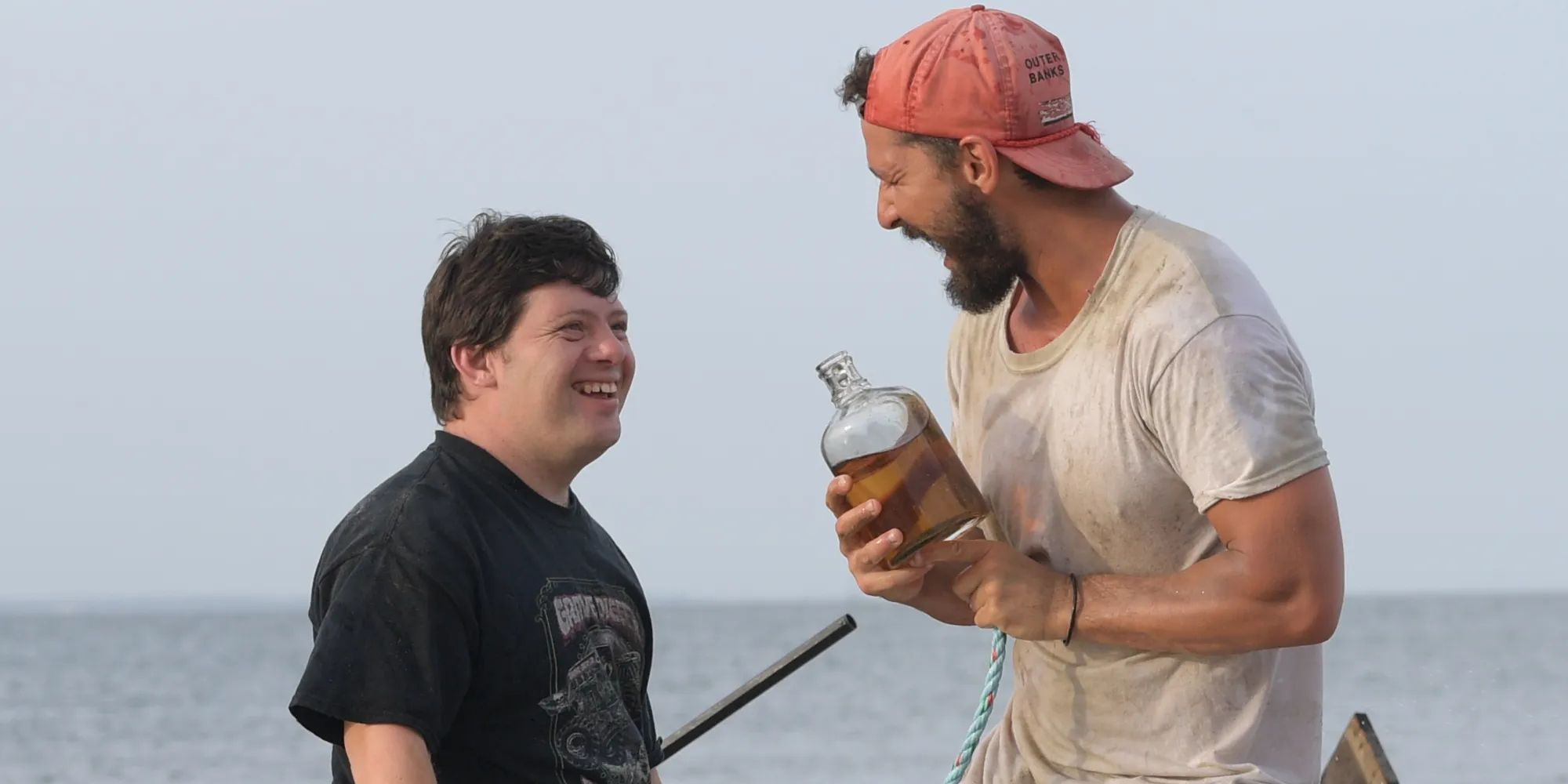 Rotten Tomatoes Score: 95%
This intimate film about a boy with Down syndrome who goes on the lam with a troublesome stranger shows some friends are as good as family. Simplicity is this film's strength, with nothing overly dramatic happening in this slice-of-life story that focuses more on quiet moments.
Shia Lebouf is back in a charismatic and likable role; he and energetic newcomer Zack Gottsagen's chemistry is fun to watch. Although both characters' families are gone, their bond proves the poignant line in the film that, "friends are the family you choose."
2
'The Banshees of Inisherin' (2022)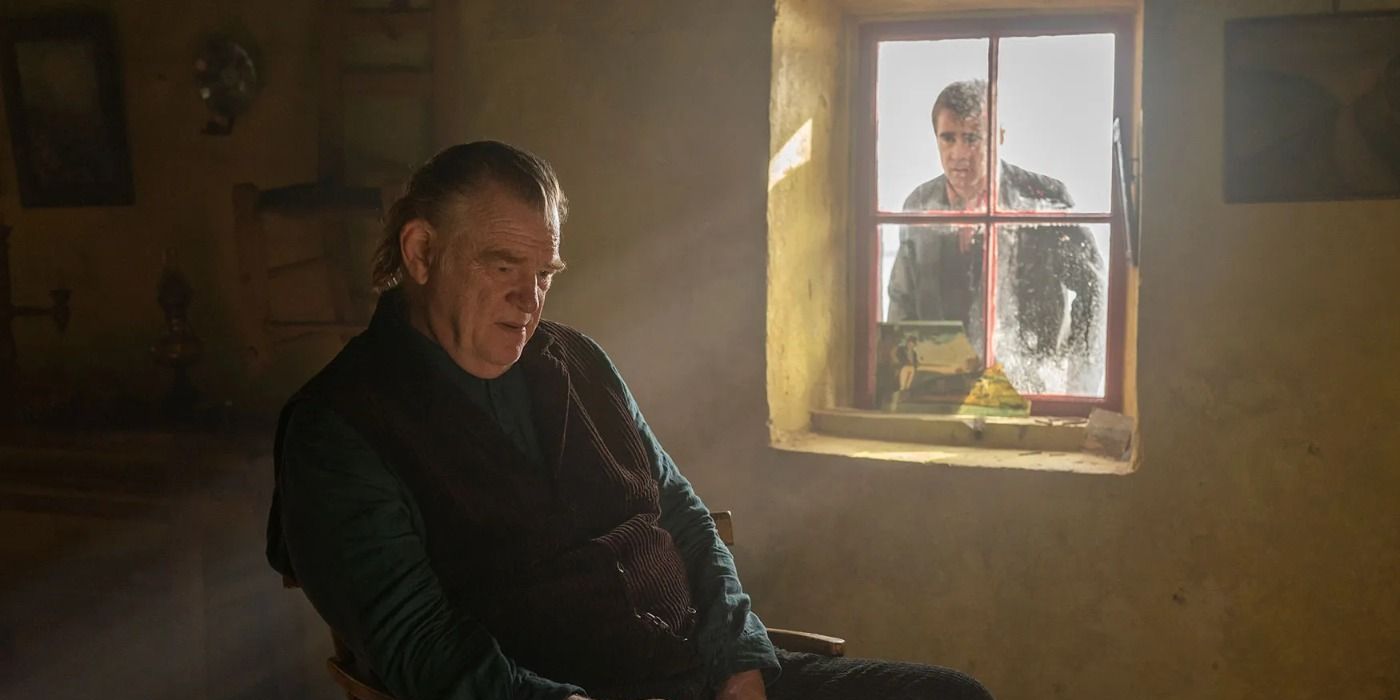 Rotten Tomatoes Score: 96%
This Oscar-nominated film about two friends' dying relationship takes a tonal shift that's disturbing and yet thought-provoking. Every performance in this film, from the two leads to the minor roles, feels real and raw.
What starts as a farcical story about the mundaneness of small-town life evolves into a somber thriller about human darkness. Unlike most buddy films, these two friends grow apart and become even more dangerous as the film continues. This film symbolizes how the Irish War split some people irreconcilably. As Pádraic (Colin Farrell) states, "Some things there's no moving on from."
1
'Sideways' (2004)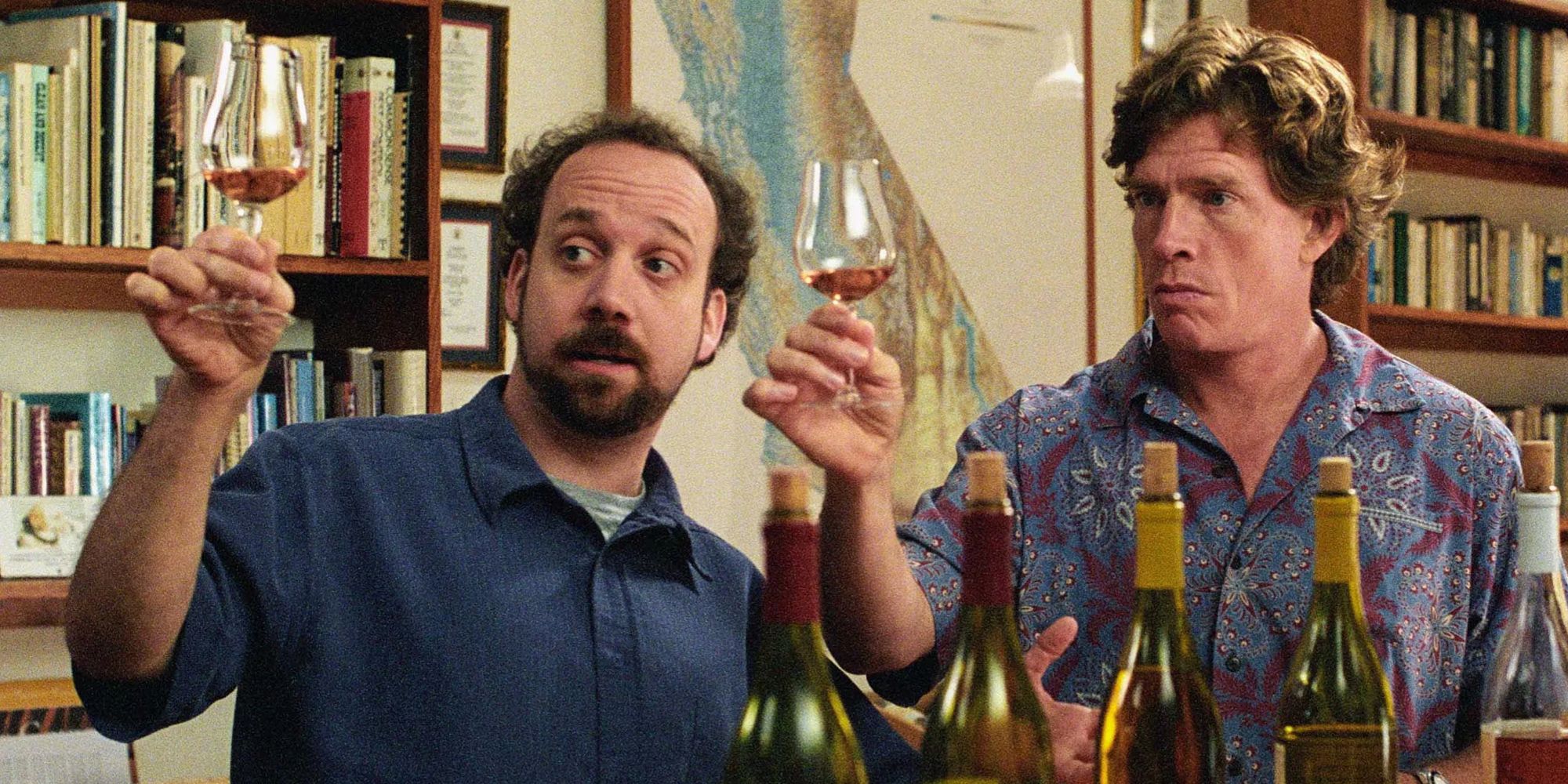 Rotten Tomatoes Score: 97%
Alexander Payne's cult hit about two friends' week-long trip into wine country genius comes from its unlikeable yet relatable characters. Sideways deals with not being who or where you thought you'd be in life. Both characters are constantly lying about their careers or lack thereof.
They spend the weekend holding on to the past and avoiding reality as Jack (Thomas Haden Church) continuously cheats on his fiancé to feel young. Meanwhile, Miles (Paul Giamatti) can't get over his ex-wife, so he turns to wine. While these men should be unlikable, the audience relates to these characters' flawed and human nature.
KEEP READING: 10 Best Buddy Road Trip FIlms, According To Rotten Tomatoes
Source: https://dominioncinemas.net
Category: Lists