Love and Marriage Detroit premiered on June 24 on OWN, and it's a solid hit thus far. Franchise fans of the longstanding reality program met the new couples and they certainly have a lot going on. While the opinions on the cast members are still forming, there is one thing that is certain: Brandon Smith is not a good husband. Not only does he have the audacity to lie to his wife, Kristina Bowman Smith, about what he's doing at his job, but he also gaslights her in the process. Here's why viewers think Kristina needs to walk away and leave his suspicious "wannabe Barry Gordy" behind in the dust.
'Love and Marriage Detroit' Cast and Immediate Conflict
As most new series do, the first episode of LAMD starts out introducing viewers to the new couples. The cast consists of Russell and Kolby Harris, Kristina and Brandon Smith, and LaToya and Anthony Thompson. Each of the couples has their own things going on: Russell Harris is beginning seminary school, and Anthony has his little Man's Movement thing. Yes, that's a thing. And of course, there are the Smiths. Initially, they come off pretty tame, but trouble pops up right around the corner. Brandon owns his own music studio and label and says that he wants to be the next Barry Gordy, Founder of Motown, of Detroit. It's a lofty goal, considering the historical significance Motown has in Detroit. Kristina is an influencer, fashion designer, and business owner, and is successful on her own, which is good considering the true colors Brandon immediately began showing. The first thing he mentions is that he is working with a new artist that is going to put his company, Star Factory, on the map. There's just one thing he hasn't done, and that tells his wife about the new artist. Why wouldn't he? The answer to that question is simple: she's a woman. A pretty young woman, at that. What could possibly go wrong there?
Brandon Smith and A Classic Manipulation Technique in LAMD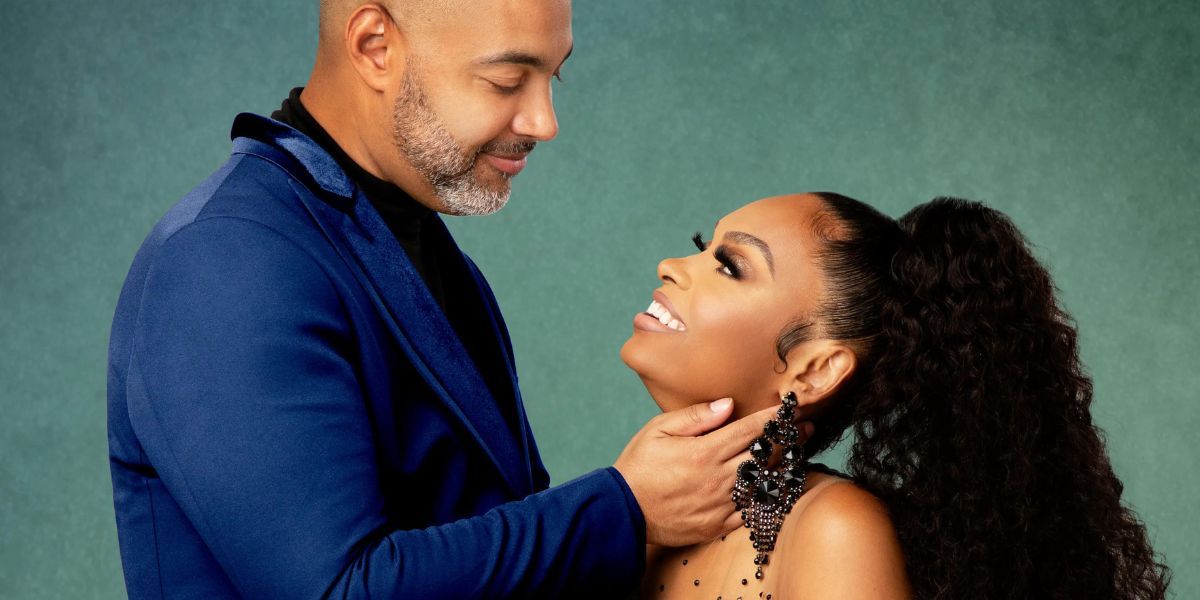 There is a strong undercurrent of tension between Kristina and Brandon. This came to a head during the scene in which Brandon is at the studio with his new artist, Nyja. Kristina calls him in the midst of it, and he sends her out, so he can speak with her privately. Or rather, berate her for doing something totally normal. He didn't have to pick up. He could have sent her a text and said, "Hey babe let me call you in five minutes." Nope. He answers and quickly gets annoyed with her while simultaneously acting suspicious. She asks what he's doing, and he is cagey about it. She is simply curious about his day. He becomes more standoffish, which makes no sense, and this makes her confused. She asks what time he'll get home, and he gets even more cagey and suspicious. There was no need for that. But sure, getting annoyed with Kristina made more sense to him. It was a reasonable question for her to ask of his wife. But that doesn't matter to him. He gets angry and berates her about why she would call him when she knows he's busy. He even goes so far as to say, "I don't even know why I answered this phone." Like it was her fault he picked up the phone. She tries to get more clarity from him, and he goes even further, saying he might as well stop what he's doing because she interrupted him. She took him out of his zone. She can't understand what that's like. All a bunch of BS, frankly. Any artist who has been in the zone knows that if he were really in said zone he would have missed her call entirely. She eventually gets off the phone, and viewers learn that this behavior isn't necessarily uncommon. He puts his work before his family, and he says it's because he has to.
Ever heard of gaslighting? Gaslighting is a term used when manipulation is used to create self-doubt in someone. Dr. Paige Sweet further explains the term, stating that gaslighting is, "Making someone seem or feel unstable, irrational and not credible, making them feel like what they're seeing or experiencing isn't real, that they're making it up, that no one else will believe them." So why bring this up in relation to Brandon and Kristina? Because it's exactly what he did. Kristina did nothing wrong. At all. But he chose to make her feel like she did. She interrupted his flow. She should have known better than to not call him at work. She was being insensitive to his needs. He was gaslighting her, and thankfully, she was strong enough to not completely fall for it, even though she did apologize.
Kristina Bowman Smith Should Be Suspicious of Brandon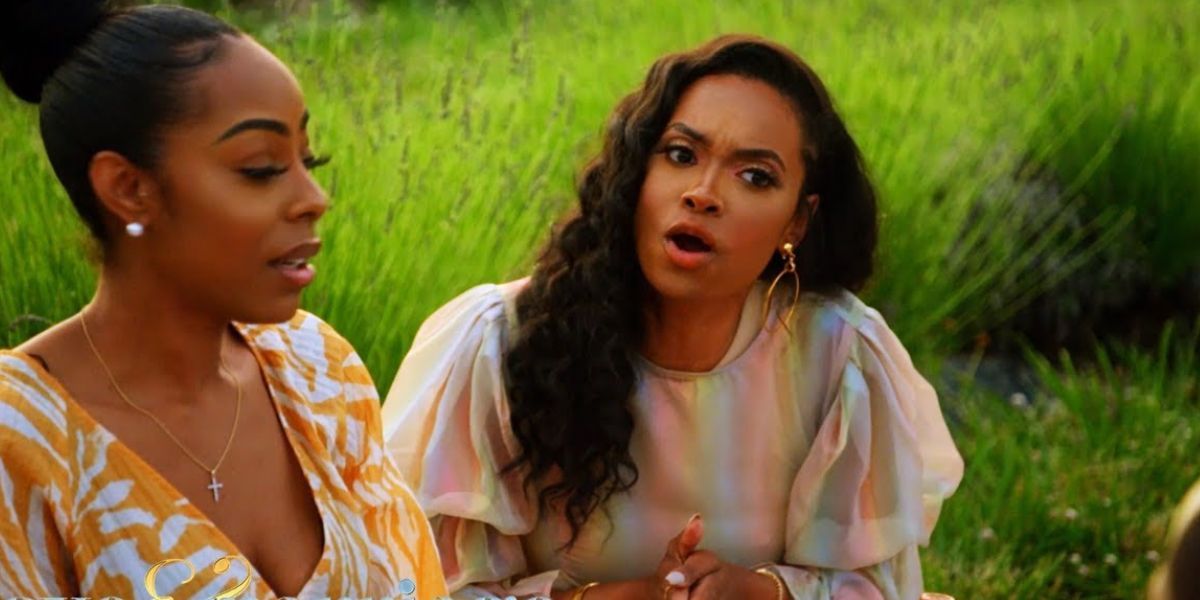 Later, viewers learn it's the Smiths' anniversary. The first thing Brandon says is that he never could have imagined that their marriage would make it past five years. Regardless of his interesting choice of words, he has planned a cute picnic to celebrate the occasion with the rest of the couples. At first, it's lovely and everyone was having a cute time. But then Kolby, whose husband gave her confidential information without mentioning that it was confidential, asks about the new artist. This blows up the picnic completely and leads viewers to learn that Brandon has cheated on Kristina with a female artist he was working with in the past. And everything makes sense. Regardless of whether anything nefarious is going on with Nyja or not, he is making it seem like there is. Instead of being transparent due to this bad history, he is doing the polar opposite. Kristina has every right to be suspicious of him, and instead of making her feel secure, he makes it worse.
There is also an interesting perception of them as a couple with the rest of the group. Russell mentions that he would never let Kolby talk to him the way Kristina talks to Brandon. They are all unaware of Brandon's past infidelity, something Kristina touches on at the picnic. It will be interesting to see if those perceptions of Kristina will change as the season progresses. One thing that is definitely clear is that the drama this season will not disappoint.
Source: https://dominioncinemas.net
Category: REALITY TV