With its first four episodes released on 24th May, The Ultimatum: Queer Love already has enough delicious drama and spice to dive right into. Celebrating a queer twist on a popular Netflix reality dating show, the series' premise remains the same where five couples are introduced, and one-half of each couple is issuing an ultimatum: marry me or move on. So far on The Ultimatum: Queer Love, we've seen the new singles speed date for a week and establish their trial marriage partners. As usual, some couples are slightly more dysfunctional than others — and some are just plain adorable. And of course, we have our resident villain, a hallmark of reality dating shows, which was unsurprisingly allocated to Vanessa Papa.
Vanessa entered the show with her partner of four years, Xander Boger. Consistent with how free-spirited she is, she was obviously the receiver of the ultimatum. From her first interview with Xander on the show, she made her beliefs crystal clear: "I don't want permanency, and I don't want stability. I want freedom. And that's not really what marriage consists of," she says firmly. So the second the five couples became single, Vanessa is ecstatic with her freedom and eventually starts dating Lexi Goldberg and Rae Cheung-Sutton, who are coincidentally one of the original couples. After Vanessa's final date with Lexi goes sour, she decides to couple up with Rae for the three-week trial marriage, and naturally, drama pervades every step of Vanessa's journey.
How Vanessa Becomes 'The Ultimatum: Queer Love's Villain
Vanessa truly has the makings of a reality dating show villain: she is boisterous, obnoxious, self-centered, and unapologetic. Even her partner Xander suspected she would clash with the other cast members. "Vanessa is not for everyone," Xander told TV Insider. Xander also noted that from the "first cocktail party, people were not vibing with her." It's abundantly clear she's in the wrong crowd — she stands out like a rainbow peacock and her raunchy jokes tend to fall flat. But her demonization truly begins on her final date with Lexi. Before that, she was just a young woman who would prefer to date around than be shackled by monogamy. After Vanessa's questionable and absurd comment about Xander potentially being asexual if it wasn't for her, Lexi's tirade of questioning Vanessa's motives ensue. Insisting Vanessa was here for the "wrong reasons" (the idiosyncratic trait of reality dating show villains), Lexi acts as if she was blindsided. Vanessa may be on the show just to enjoy her freedom, but she was completely open and transparent about it from the very start. She is not ready for marriage. Her immaturity, selfishness, and thoughtless comments make it decidedly easy to paint her as the villain. But we can at least commend her for her honesty, however blunt it may be.
How Editing Capitalizes on Vanessa's Attitude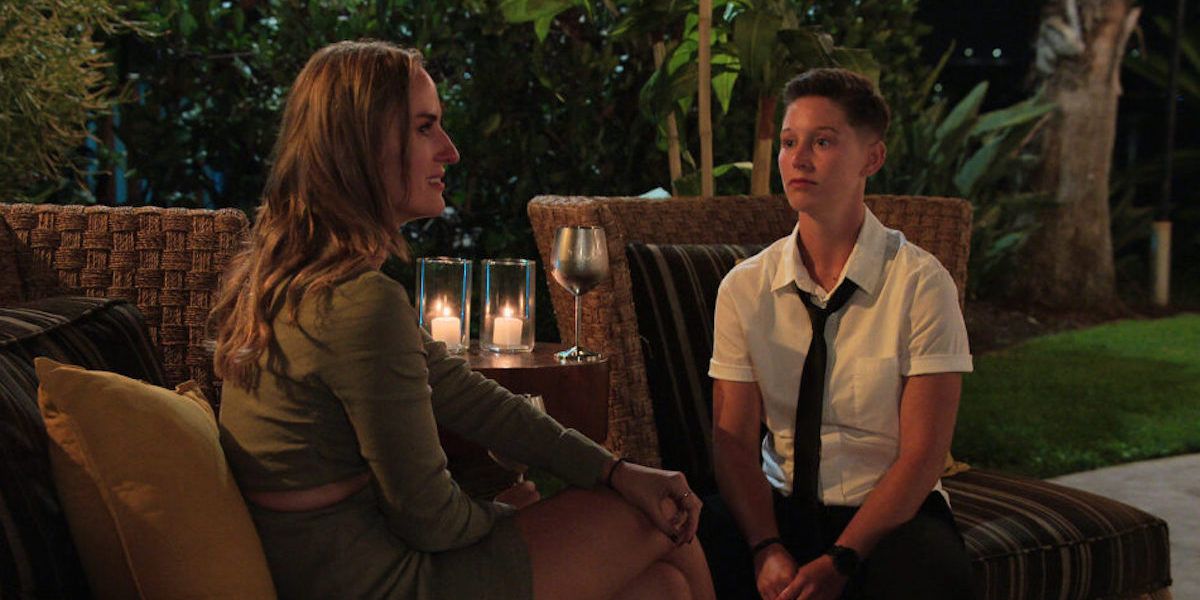 By the end of Episode 2, it is evident that some vital scenes surrounding Vanessa's journey were left out of the final edit. She has a drastic change of tone during this episode, from her offhand remarks to her emotional outburst before the choice ceremony. She is framed as being hypocritical for crying about Xander being interested in Yoly Rojas, but she also mentions to TV Insider that she was more vocal about being fearful of Xander falling in love with someone else during her and Lexi's dates. She says the scenes were cut out. Although we can't really confirm if this is true, it is apparent that Lexi is being held to a different standard than everyone else.
During the ceremony dinner, Xander flippantly mentions a previous Bumble date that Vanessa was unaware about, and Vanessa promptly mouths "fuck off" to her. Later on, the table calls her out on it and labels her as childish. Yet when Mal Wright mouths something petty about her ex-partner, they laugh it off. A tad hypocritical, isn't it?
The show piggybacks off Lexi's characterization of Vanessa and tries to force the villain narrative onto her. Though Vanessa truly is immature and selfish; she doesn't fit the usual manipulative or malicious mold of a villain. Conflicts at the choice ceremony and the night out can also be perceived as Vanessa just feeling cornered and throwing a temper tantrum more than anything else. In fact, the night-out conflict was completely instigated by Lexi, who could have taken a page out of Mal's book and pulled Vanessa aside to speak with her privately. Instead, the entire table once again ganged up on Vanessa, who was clearly stressed out and subsequently had an incoherent defense.
see more : The Hotties With Bodies Are Back! Meet Netflix's New 'Too Hot To Handle' Cast of Season 5
On top of that, they acted as if Vanessa had taken advantage of Rae, releasing Rae from any accountability in the consensual interaction. Even Vanessa's joke about being an influencer is twisted as motive for fame (she currently barely has 1000 followers on Instagram, even she's not deluded enough to believe she's an influencer). Vanessa's status as the show's villain purely relies on her reactive nature and a directed edit — we've seen more believable villains.
Vanessa Is No Match for Actual Reality TV Show Villains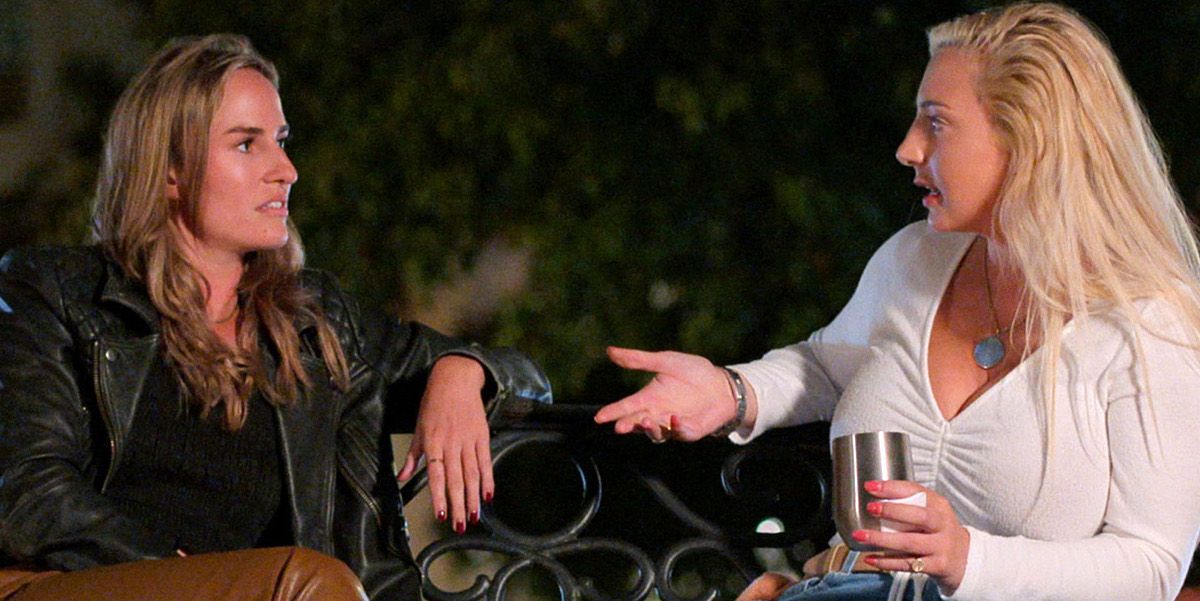 Hated reality TV show stars are the bread and butter of the industry and there are plenty of iconic ones. From Brandi Glanville in The Real Housewives of Beverly Hills whose addiction to over-the-top conflict became tiring — to Juan Pablo in his season of The Bachelor who was involved in the most memorable confrontation in reality TV. Vanessa pales in comparison. She's reactive, immature, and probably needs to grow up, but in these four episodes, she has never once tried to deceive anyone nor go out of her way to harm relationships, despite Lexi saying that she has "power in her hands" to destroy relationships.
Realistically, everyone holds this power and is under this threat; they're all in trial marriages with strangers they could potentially develop feelings for or discover things that they were missing from their original relationship. Reality TV show villains usually evoke feelings of hatred, disgust, and the desire to mute them every time they appear onscreen; watching Vanessa just makes us want to give her a tranquilizer to calm down and maybe a little therapy. At best, Vanessa is only a "villain" in comparison with the others, albeit a fairly unconvincing one.
Source: https://dominioncinemas.net
Category: REALITY TV